The most interesting thing about the Irish car scene is the little niches that lurk in every corner of the country, friends and family which are all tied together by a model of a car or a manufacturer. Many people religiously stick to a company with the same type of passion a person would have for a hurling or football team. One of those people is a friend called Rob, he builds but mostly breaks Mitsubishi's. He has always been telling me that there isn't enough Mitsubishi's on Juicebox.
---
We decided to take a trip to Portlaoise, its usually the best place for everyone to meet as its a pretty central part of Ireland to get people to show up. The biggest problem it seems these days when it comes to car meet's is a decent turn up. What was good about this meet was even though there wasnt a crazy turnout the quality of some of the cars that showed up was awesome.
---
With every decent car Event Ireland, it usually means a somewhat decent selection of cars that have been driven to the event by you, the car enthusiast. This time we went lurking the car at Prodrift Fermoy to see what you guys showed up in, its a g glimpse into what the scene is like at the minute and most of the time we find some good and some bad gems lurking amongst the crowd.
---
---
A perfect example of how less can easily be more
More>>>
---
We are going to try and cover everything that's going on in Ireland on the site. If its a competition like Pro drift that some people may hate or a Honda meet that others might not enjoy, were going to try and cater for everything because why not? If its a decent car or something interesting it deserves some credit. A thing we are going to start on Juicebox is car park check, we are going to go to events and go and scower the car park to see whats going on in Ireland, usually there are a few gems lurking in the car park and a few not so gems, Today were going to start this with the Fermoy car park at Prodrift round 1. Some pictures from the event will be coming tomorrow. I know this is a little late but the site was being built when we went to cover it. We have coverage from a few events which went on while the site was under construction so bear with us as we try top get up to speed over the next week. The forum should also be up soon which will be cool.  Check it out and stay tuned for more.
---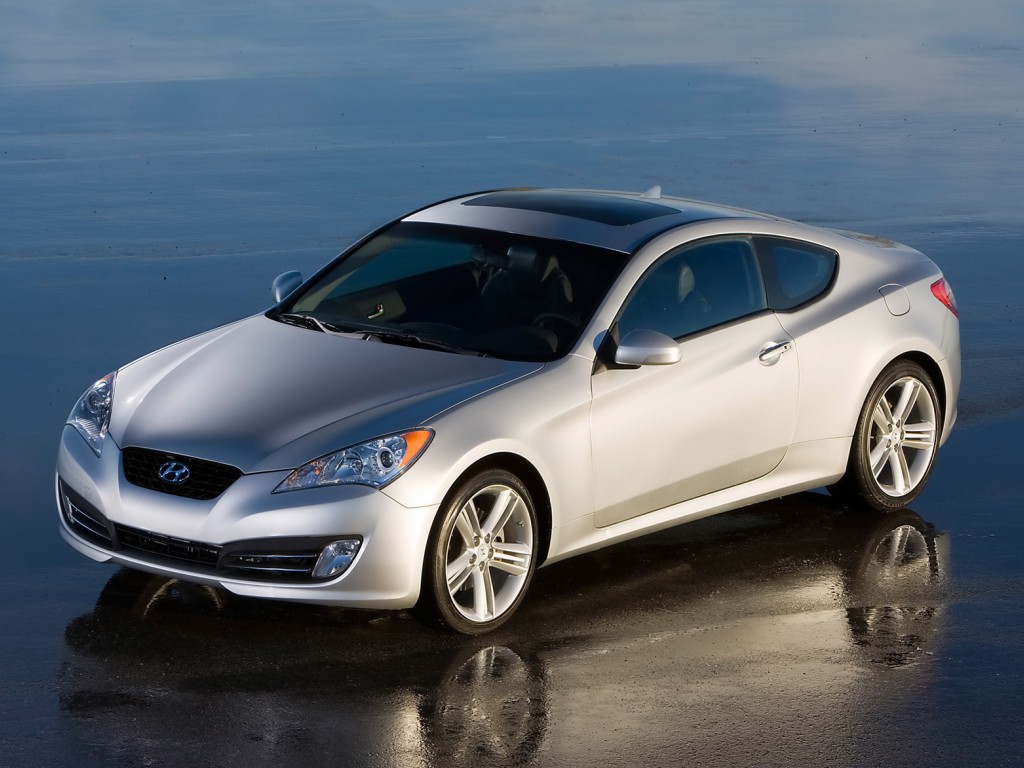 Its new and i still don't know if i like this car at all. I doubt this chap will like his Genesis coupe again after this.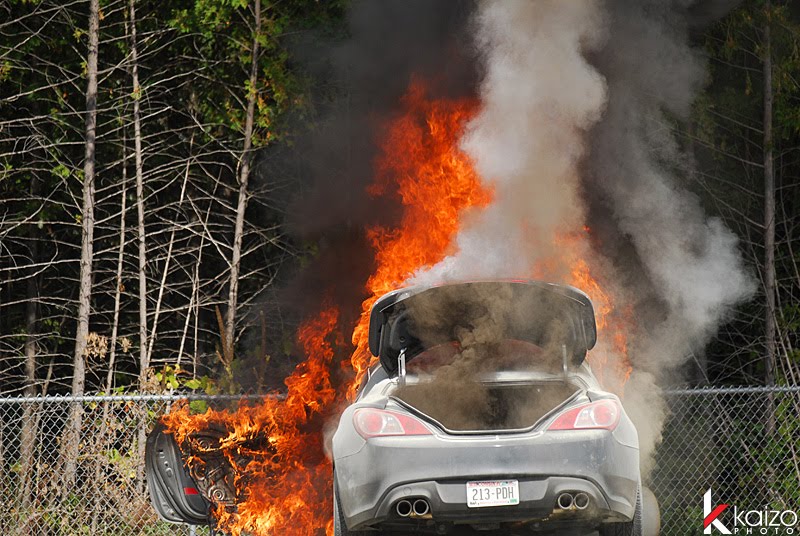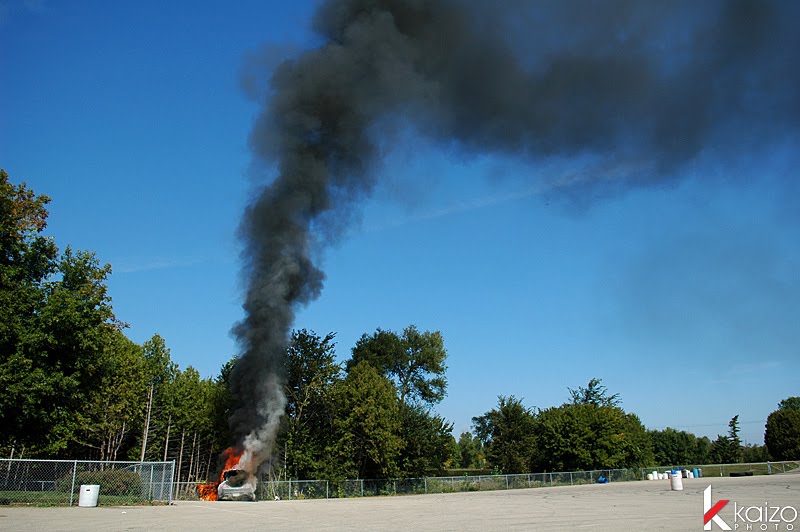 Love how the photographer is getting artsy while the coupe is burning to shit haha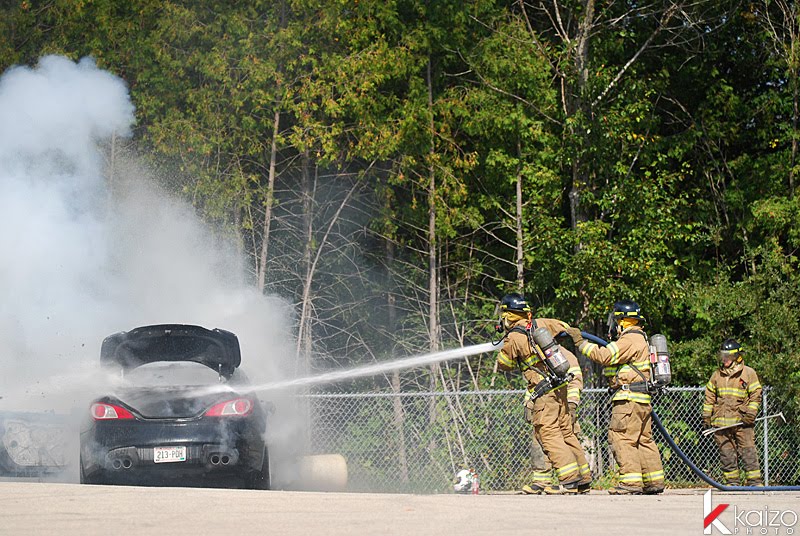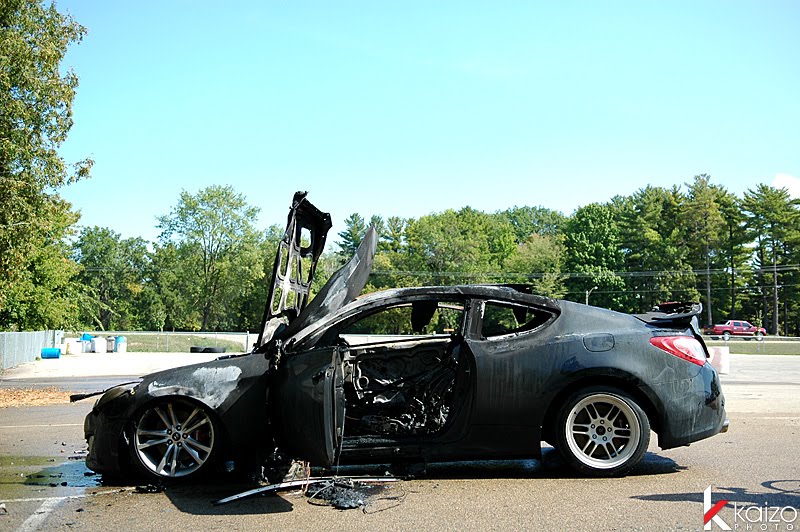 Pretty shit for him it was brand new. At least his enkei rpf1 wheels are saved on the back and he can stick them on something else.
---