So it has to be openly said this was one of the best events the country had seen in a long time. The most important part was the amount of effort people put in the make it to the show.The recession was winning the battle and probably still is in many minds when it comes to cars. Things were looking very gloomy but I have to admit, heatwave and then Japfest brought a very positive vibe back into the scene.
---

Most people in the Honda scene all over the world know this car, its just one of those cars that has been passed around and talked about for years on forum's and such via photos. After a long and healthy career tearing up race circuits in Japan, this car is now fortunate enough to reside in the extremely capable hands of the Tuning Factory. And where better to shoot this N/A monster than in the workshop that famously maintains it. This car has the most amazing history of a track car hailing all the way from the land of the rising sun and now the people of Ireland get to witness this amazing spectacle as it sets record times on our home soil.
---
Whats this lurking in that shadows?
---
Flip has been soaking the shit out of the sun in the land down under and has sent me some cool pics. I'm jealous i wouldn't mind a break from Ireland just for a small bit  also. Seems Queensland has some serious cars.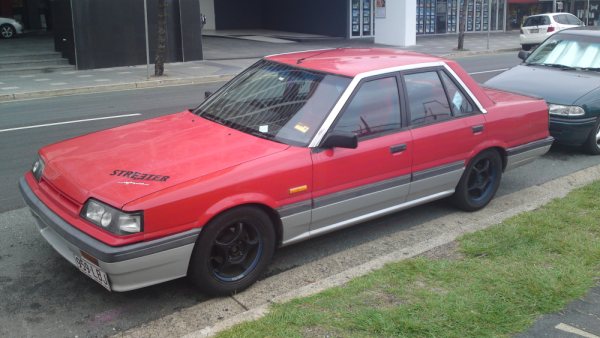 Wish we had some of these on our shores….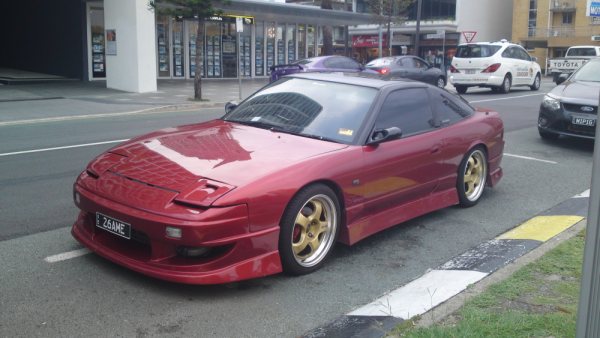 Tidy rps13 on meisters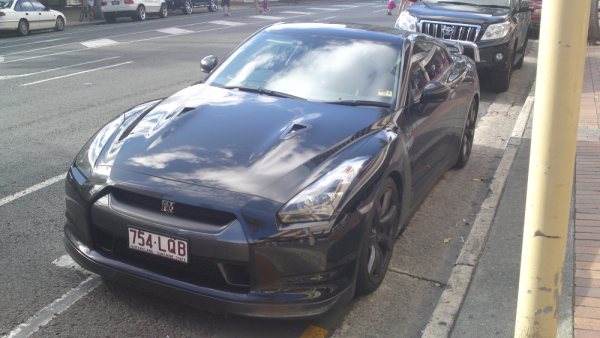 Wouldnt is be nice to have gtrs like this parked up here haha.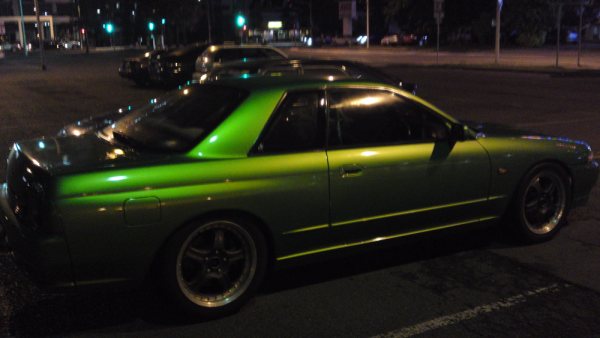 R32 lurking in the night.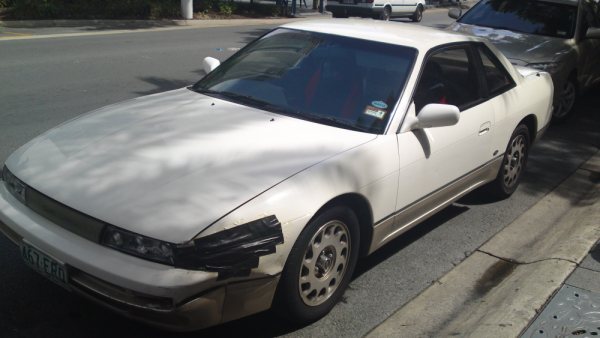 They even look cool stock with that shitty early nineteens windows 95 paint scheme which you have to love.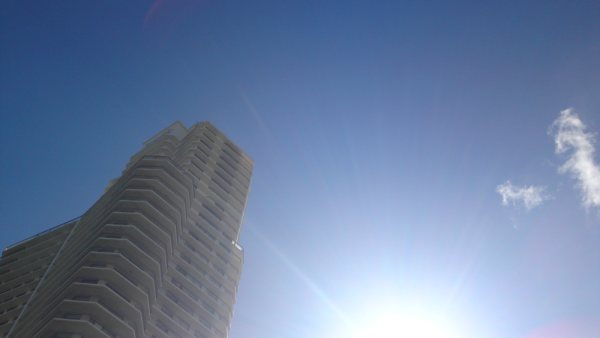 Ah yes! Weather which is rare on this side of the world. When we get this the whole country comes to a halt, tells everyone to fuck off and goes to the beach hahaha.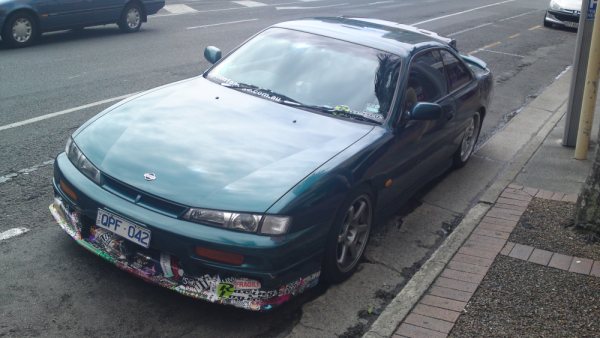 Looks like flip snapped up a car i was just watching in a video that seems to be sort of famous. That's kind of creepy. Check out this drift video from down under and please check that s13 with that serious stance going flat out.  Its an amazing looking car. Its also amazing when people build cars like that which look like they would never hit the track but are out there going flat.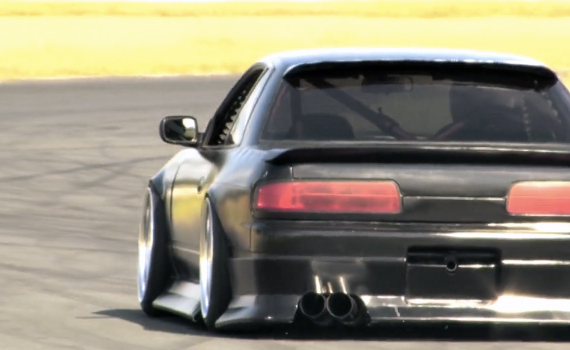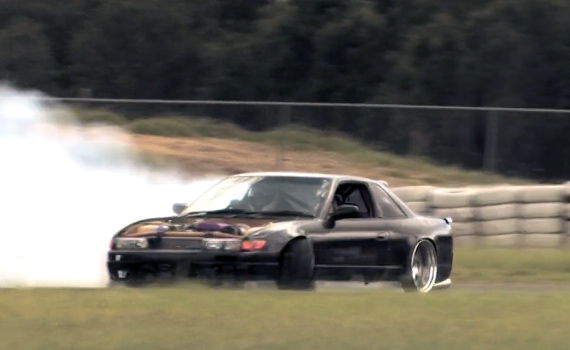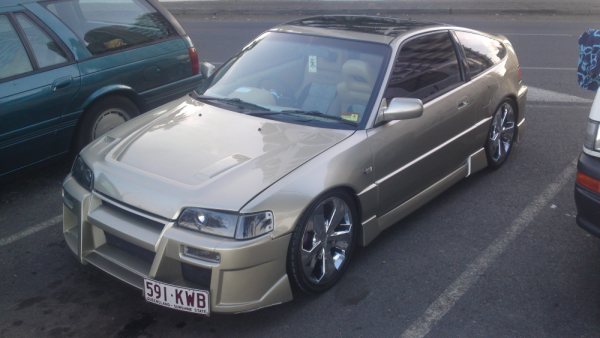 I had to save the best for last. What  a beast. Give me this hog any day with them smooth rims and that front bumper which would make Vin Diesel cum in his pants. This is a serious 1999 car which ran away from the Fast and the Furious and went to Australia…. Maybe its runs ten seconds also?… Just maybe..  Well that's Australia or some of it through flips camera. Good job on the hunting of the cars man.
---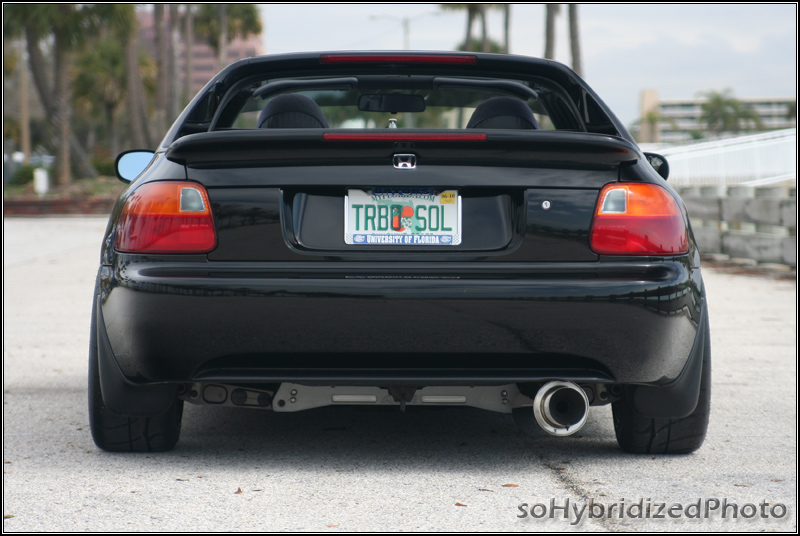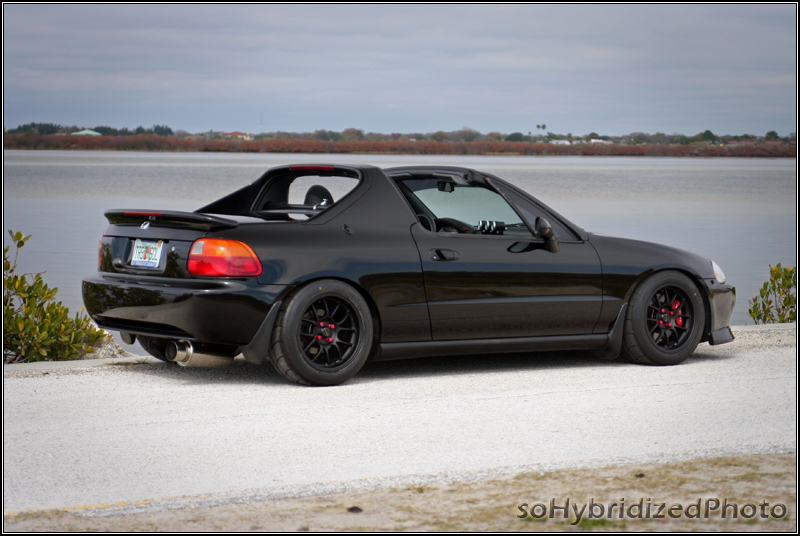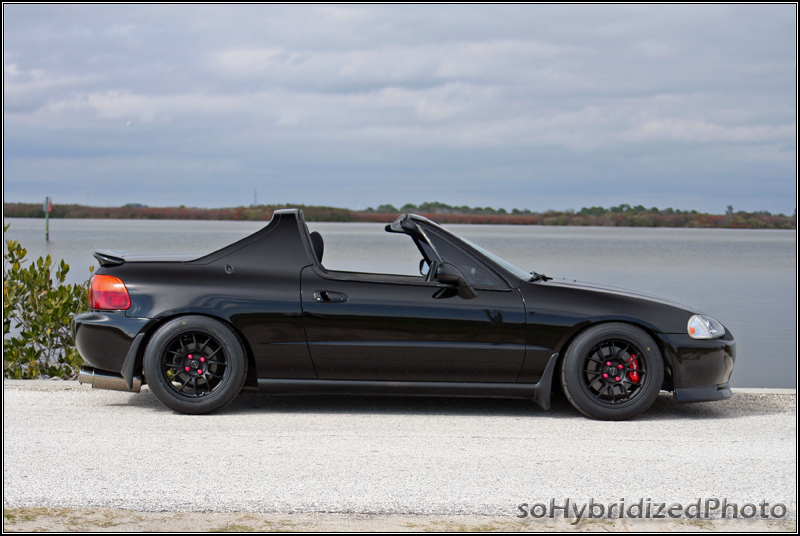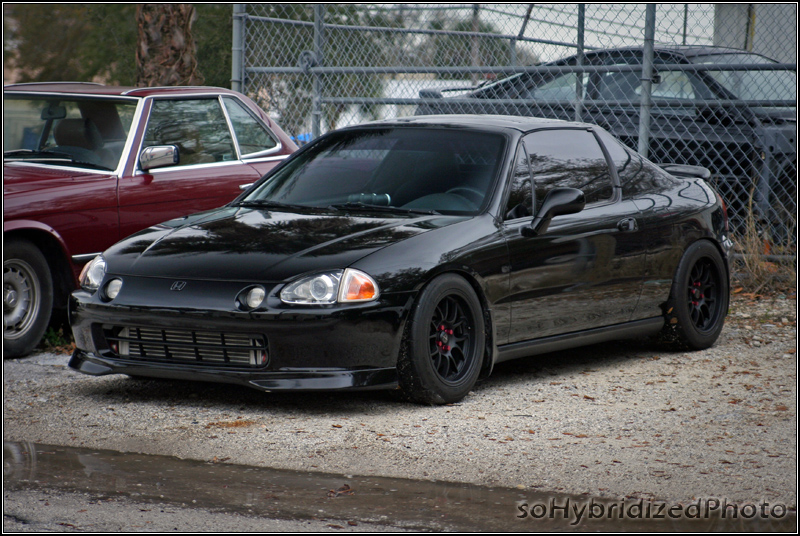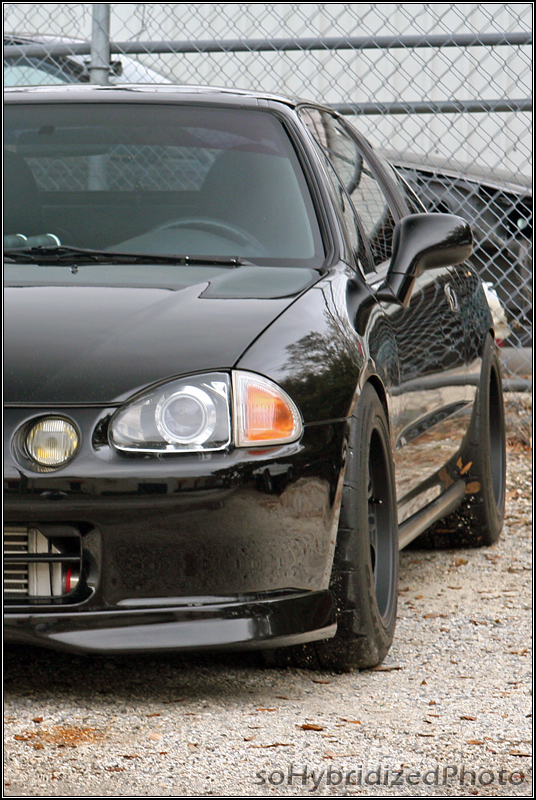 I think its rare to get an aggressive looking Del Sol There shaped like a bar of soap which isisnt a bad thing its just there not a mean looker. This one is deffo an exception with its all black exterior it just looks serious. Wheels are 949 Racing 6ULs 15×9 +36 with spacers on 225/45 tires. No stretch stretchy stuff going on here. Strictly function happening with this.
---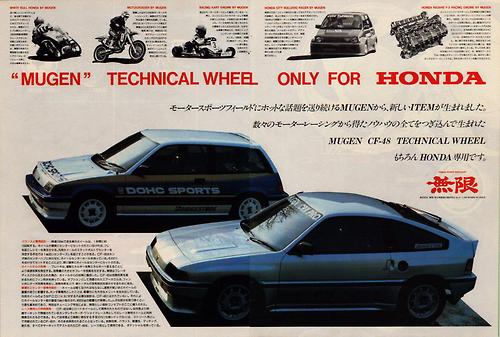 "The technical wheel" wow that sounds really fancy cant wait for them to come out. Nah really though what a cool little poster. They definitely don't make shit like they used to or maybe its just me, but this new cr-z just doesent have the look of the ef8 crx. Dont get me wrong it might eventually grow on everyone but cars for sure are definitely becoming more and more shitty and futuristic looking.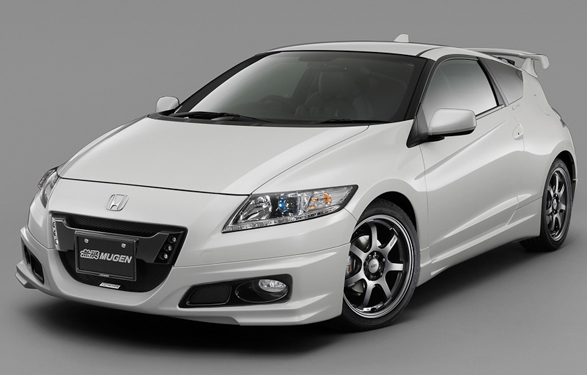 Mugen have unveiled there new mugen line for the cr-z which looks good i guess and spoon seem to have the car on their catalogue on there japan site ready for stuff but compared to the crx this looks like a Citroen c4 van at the rear. It just doesn't have that same raw look that other Hondas have had over the years. I know some day everyone will have to drive little battery cars and stuff but cant they still make them look some way aggressive or less bubbly and less like every other car. I cant imagine someone ripping one of these apart and building it into a race car at the minute. Listening to the roar of a b18 or whatever engine this is going to get around a track in a a stripped out shell. Maybe im full of shit and id say im wrong but at the end of the day its new and the old has already been proven. This car to some people will look amazing and i wasnt around to think about the crx when that came out i bet people said the same thing. I guess id just take the ss works crx over any crz any day haha and we will just have to wait and see how the cr-z goes.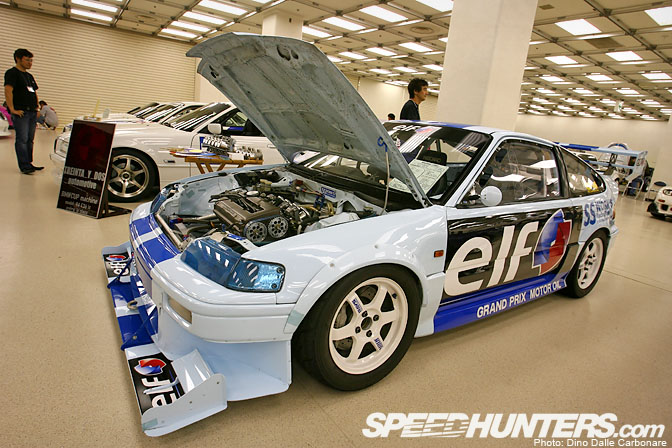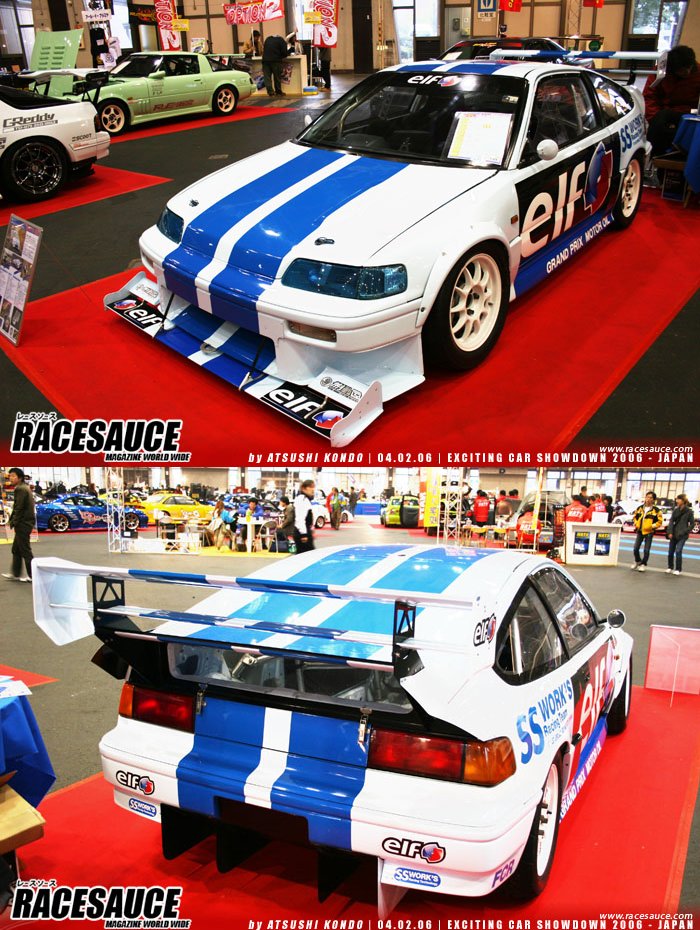 [youtube=http://www.youtube.com/watch?v=d7o8v-Pu9y0&hl=en_US&fs=1&rel=0]
---
I like this. Its just kind of cool for some reason.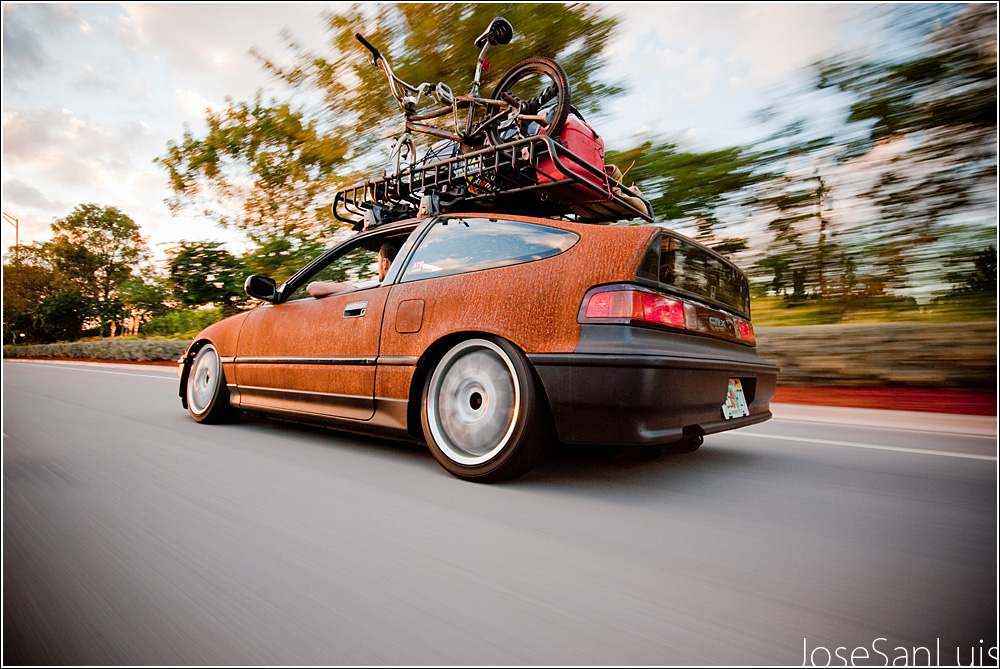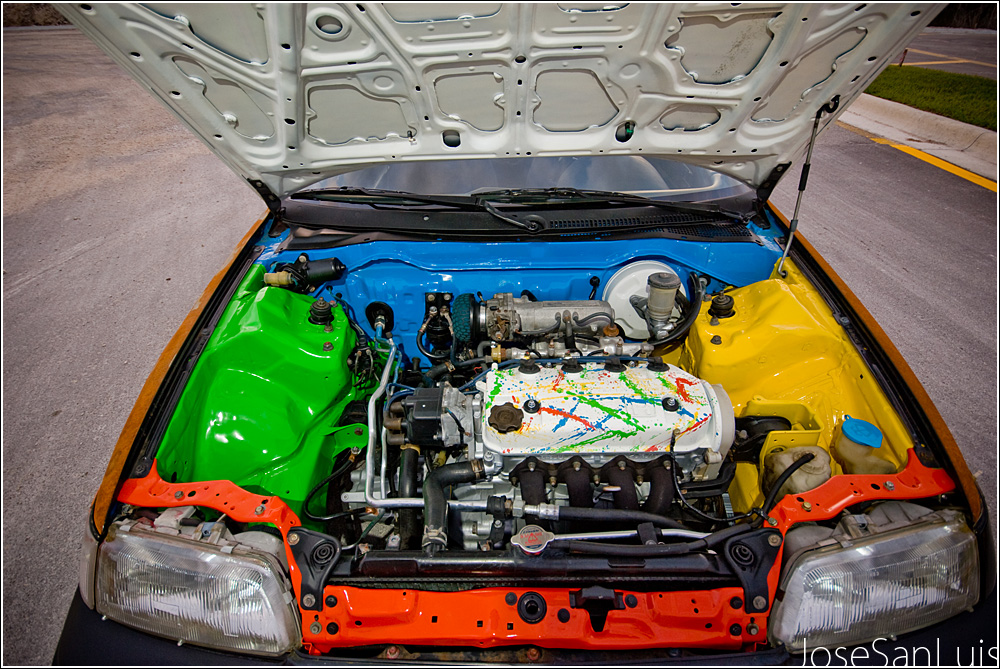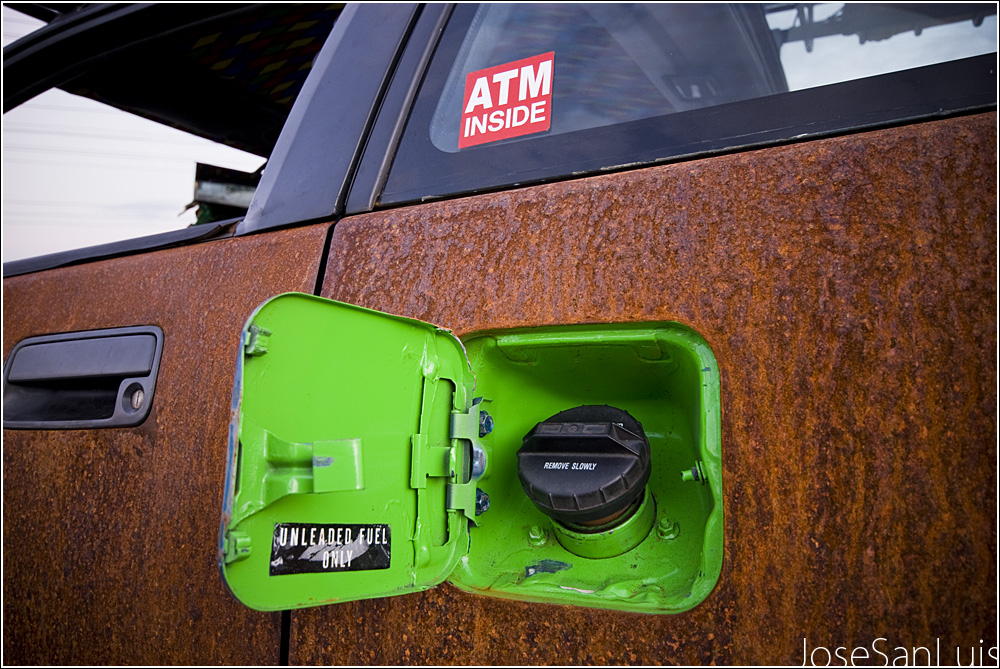 The inside is in such good condition i love how its such a difference to the outside.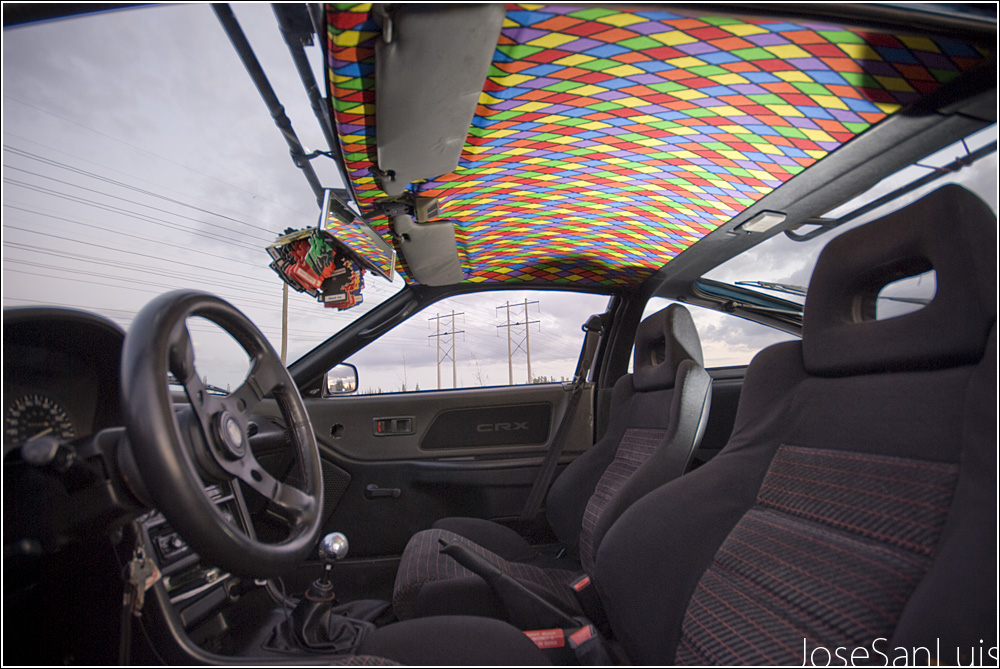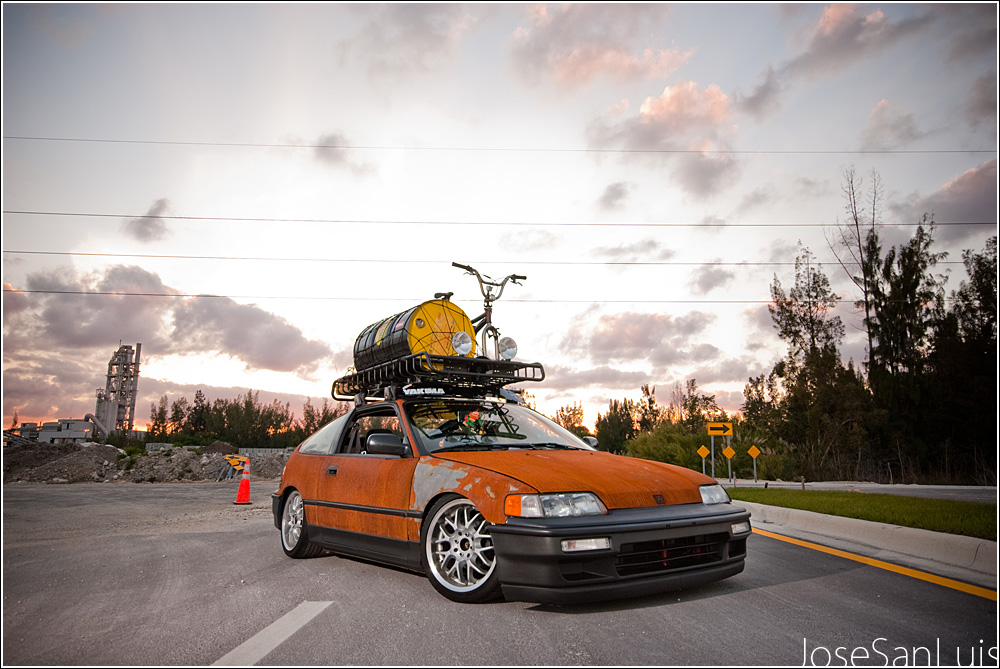 Its common amongst the Volkswagen scene but to be honest this crx pulls it off as being both interesting and wearing the rat look.
I don't think you would ever get away with this in Ireland because of the weather and the fact that people more than likely have cars like this unintentionally because there are shams everywhere who never wash there cars or do anything with them. But if your into it give it a shot.
---