The second round of Prodrift took place at Punchestown. This year all of the elements were very un-Irish. The track was long and fast as hell, and the heat was definitely borrowed from Spain or somewhere warm for the weekend. Getting scorched in the unfamiliar sun was something you couldn't really complain about as cars did one or two laps of a set of tires. It was a nice sight to behold indeed.
---
After a somewhat silent winter it was nice to see the crowds and drivers arrive at Ennis. We all know what the recession is doing to the car scene, every Evo, skybus and Silvia has been replaced by TDI power, which in ways has brought some interesting stuff as people explore new car platforms but the fuel prices and Tax has and loss of jobs has crippled pretty much a mega chunk of the Irish scene. This is why I have to give the utmost respect to any driver competing this year….
---
It was a pretty surreal sight, with so much love these days for the AE86 all around the world, especially with the launch of the FT-86, its pretty obvious by now what kind of a status this chassis has amongst car enthusiasts. Seeing an N2 arched GT Apex left for dead in a field is something you dont come across that often. This one ended its faith with the front end colliding with something twisting the entire right chassis leg shock tower and bulkhead.
---
Sunday the 15th of January saw another drift practise day at Mondello park. The best thing about these drift days is pretty much any type of contraption can be seen on the track along with skill level.Pretty much anyone with a rear wheel drive car can enjoy an open pit all day and a tyre changing service. With the rising cost of tax, petrol and pretty much everything else in Ireland, we are seeing more and more cars hitting the track never to return to the road again.
---
Some footage from the drift day which was held in Mondello the last weekend of July.
---
So since there is a nice gap in between the next Prodrift event, Mondello had another track day for drift practice, owners could pay 140 euros to drive on the track all day in pretty much whatever they choose. These days are just as if not more interesting then some of the professional events down to the fact that the track is a mix of Decent and learner driver's so things can be very unpredictable. Most cars come home with at least one love tap or maybe two…
---
A very different way to kill a 2door 86.
---
Joy rider was killed in the states in his stolen integra. The sad part is he killed a 74 year old in the process. I guess he got what was coming to him.
---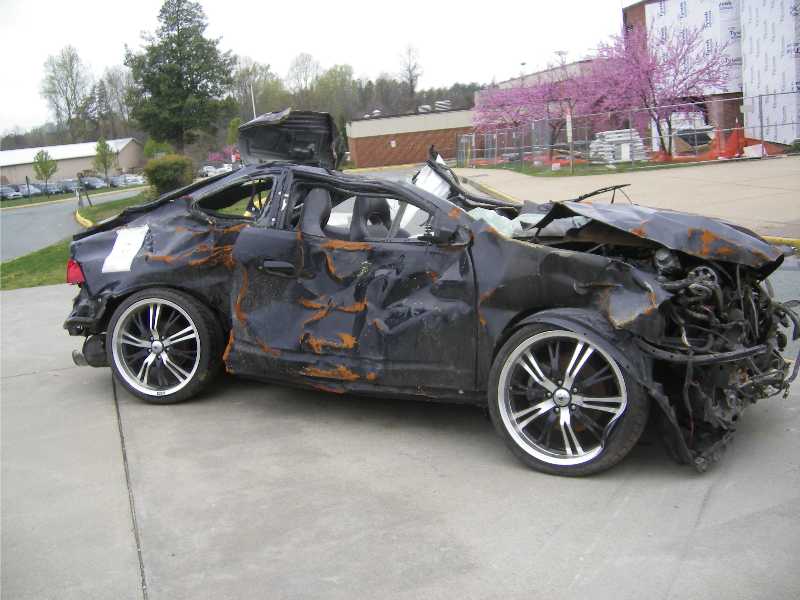 Choose the right wheels for your car, or else it will commit suicide like this integra….
---
I take it some of you have played forza or do play forza, and i take it some of you like to enjoy an oul bit of drifting at the tsukuba circuit. If not i recommend it on rainy, shit or boring days, or maybe even good ones. But there is a long corner at the end of tsukuba just after the long straight and i guess you may have hit it once or twice when you have spun out, its just before the pits. I found these pictures a long time back on noriyaro and they really show how bad it would be if you actually hit the pit wall in real life. The driver walked from this. Thank fuck this rx7 and Japan cars are RHD!
---

And why not aye. Id love to live there.
---
---