The Chase: Aidans s14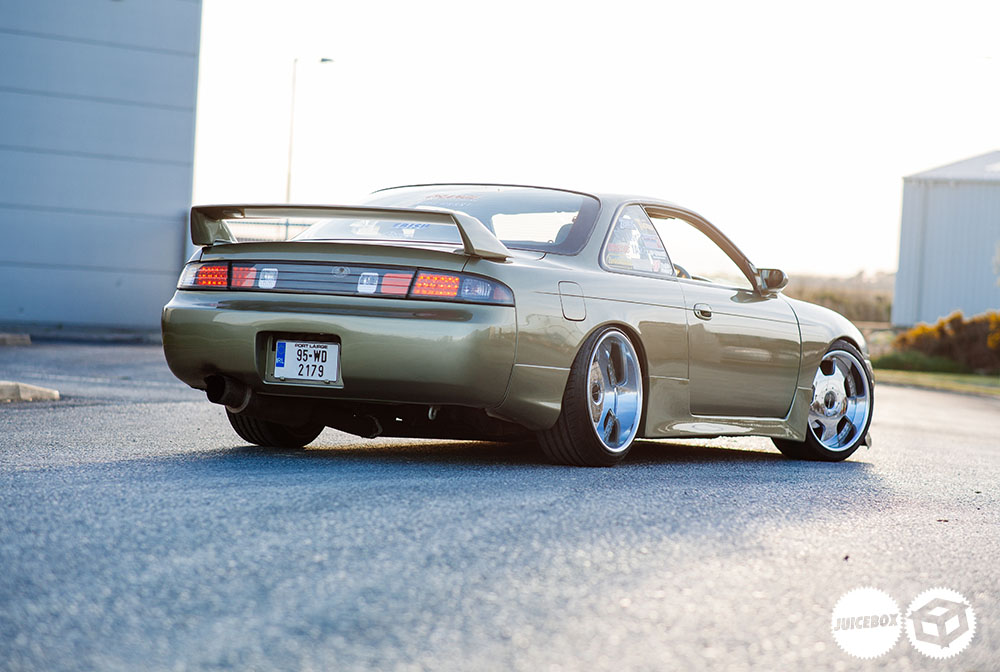 Aidan is the sort of guy that just always lands on his feet. He somehow has a knack for finding exactly what he is looking for in the most unassuming of places. The story of this S14 is no different.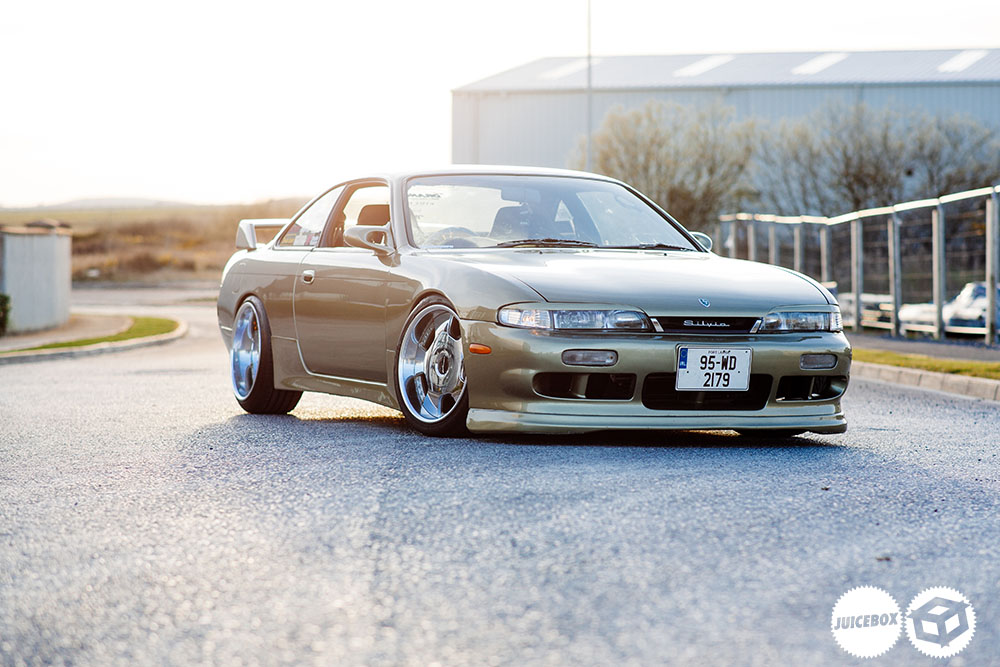 By now I'm sure many of you have watched the vlog we put out a few weeks back on his S14 along with Evans EP70- starlet. I'm going to throw some words to these photos here and get a bit more reading going on the site once again.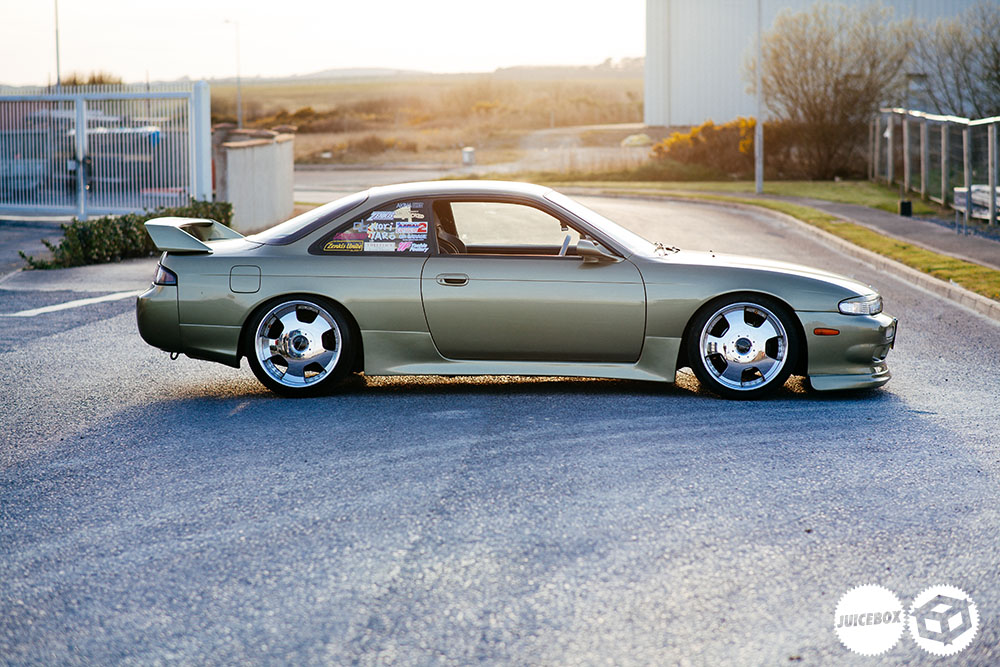 This car sits in Flips shed, usually covered in a layer of dust, the dust basically deletes this car from the line of sight. Far too many times have we walked past this cat without taking notice and I feel guilty. the poor car is like a piece of furniture at this point and you almost forget it exists until something is out of the ordinary.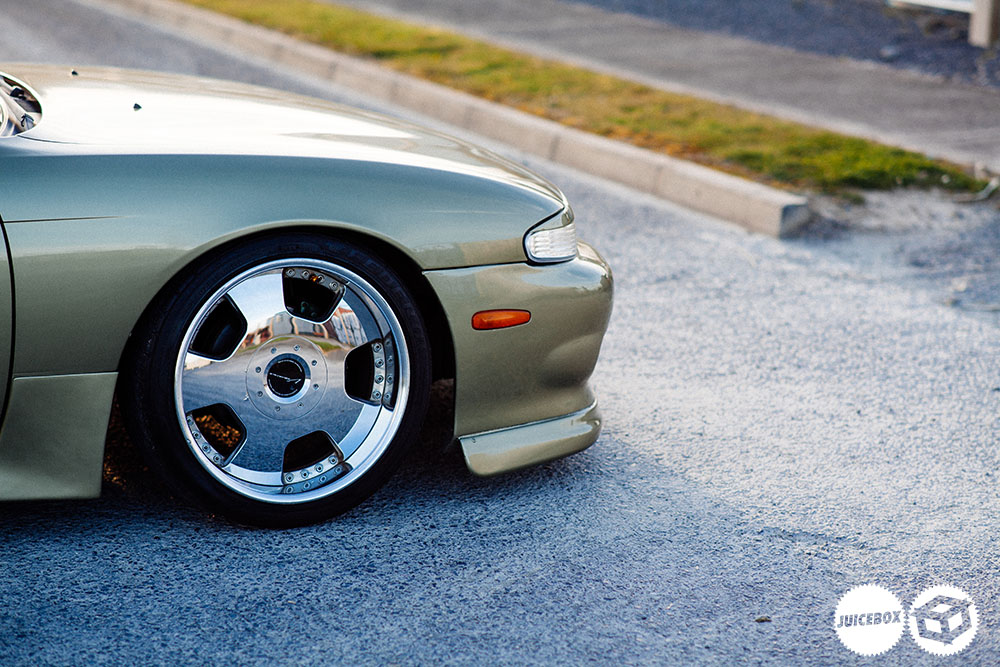 I called Aidan, feeling bad that we never shot his car I wanted to make things right. We organized for a Saturday and prayed that the weather would hold up. A quick wash, the sound of that SR20 fired up and suddenly you start to notice this Zenki. The sunlight brings the paint and wheels to life.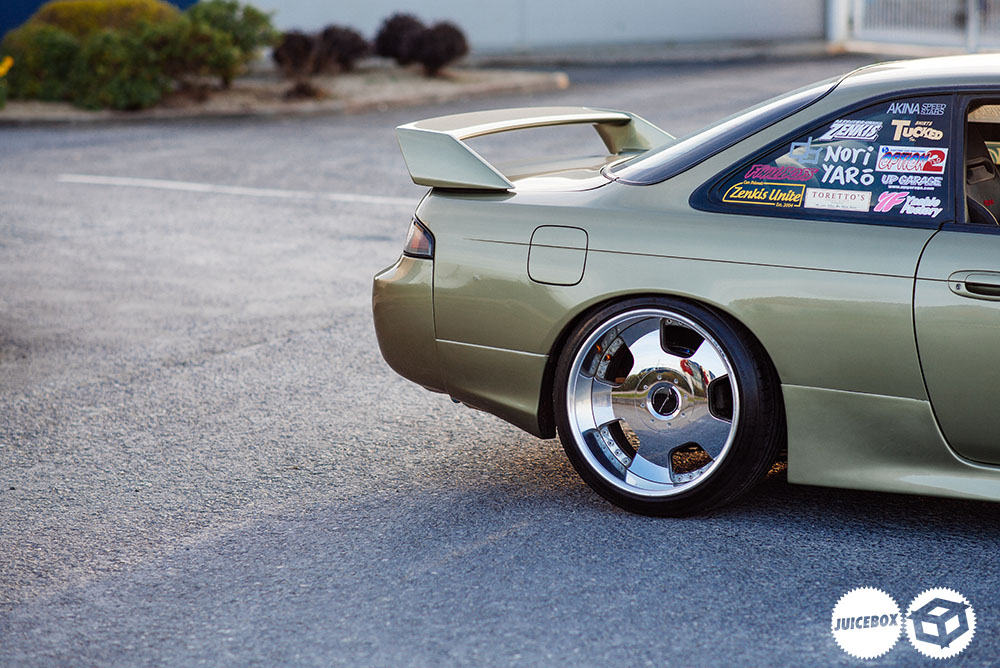 For Aidan, it's the chase he enjoys the most, the hunt for parts the challenge. For example, he worked his way up and down Ireland, getting himself into the most unusual of situations to find parts for this car, he even told me himself he enjoys the hunt more than the drive.
The car is a true bare shell Rebuild, this actually used to be a local car to us here in Waterford, but like many, before it closed its chapter as a blue car roaming the streets of Waterford a few years ago. Like many S14's this sat around as a bare shell for a long time with its future looking very uncertain. It could have become a drift car, it could have become a crushed cube.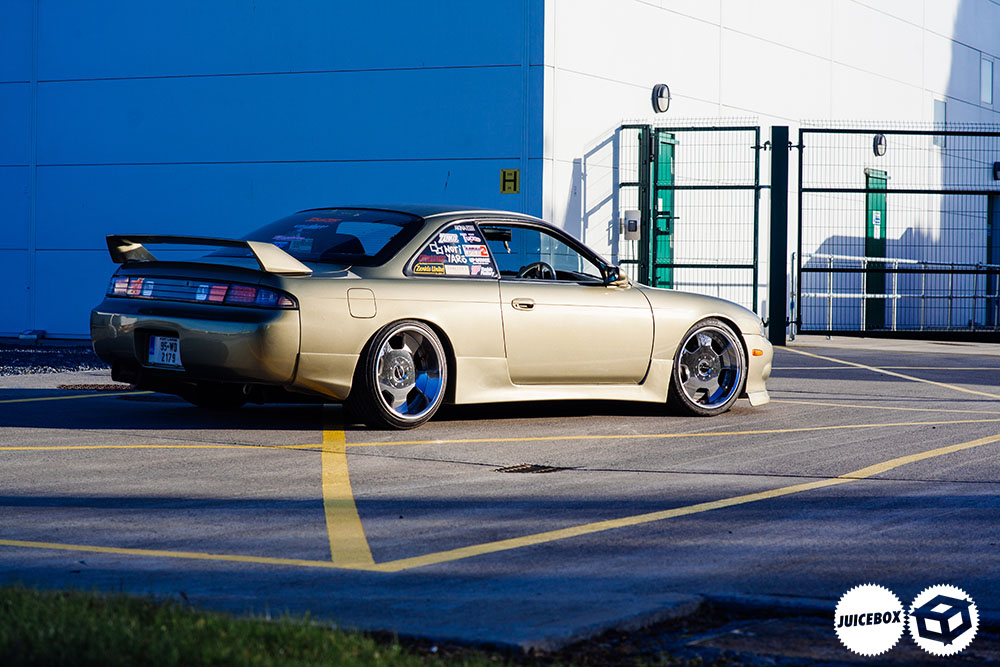 Somehow Aidan found out about the shell which was located on a farm deep in the hills of Tipperary and he had to have it. He felt this car deserved a second chance, especially after turning his other road going Silvia into a fully fledged track car.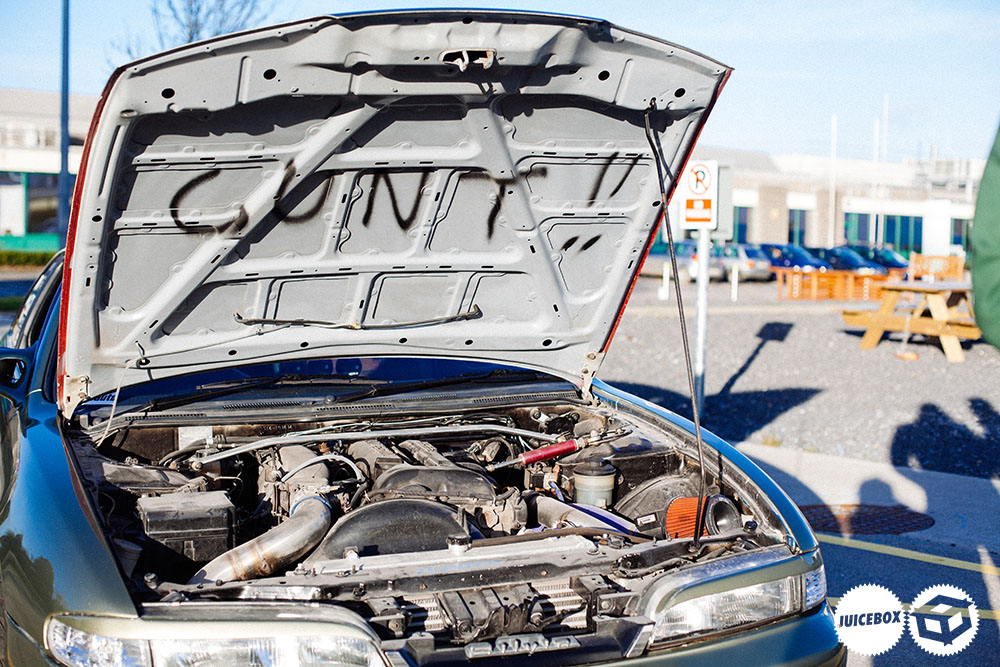 Aidan works at his local recycle center, so he is well accustomed to digging around and finding interesting items. He has a retro video game console collection that would make any old-school video game that would have them fuming if they knew that most of this stuff just ended up on his doorstep for free.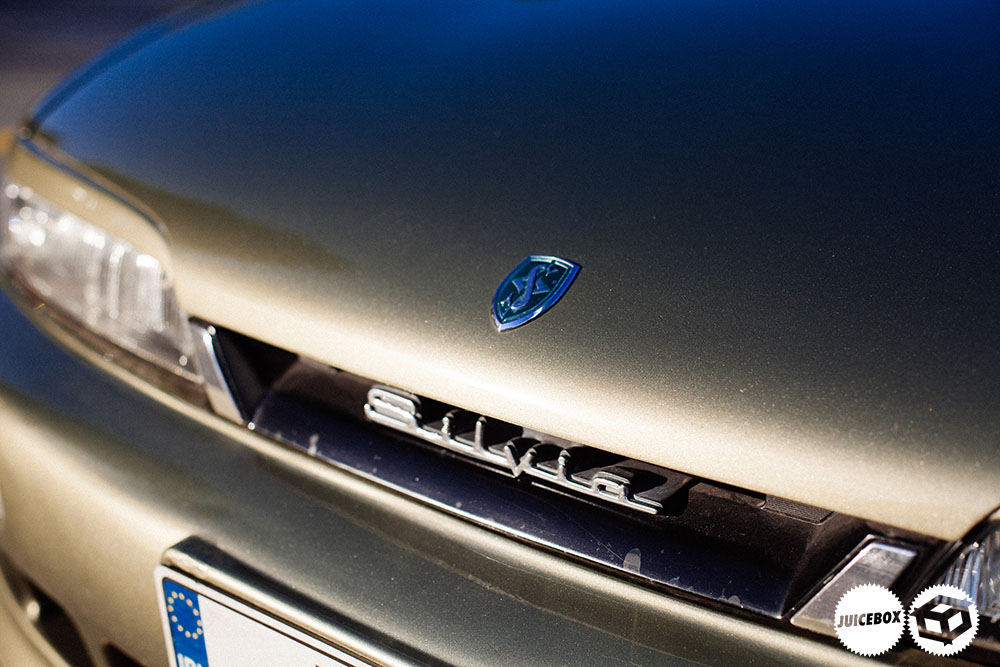 This car originally wore the usual drift kit and a big wing, a common specification from a mid-millennium Japanese import. Adian wanted to do something different. Afer going the drift roué with his other S14, he wanted to take the more subtle approach to this new build.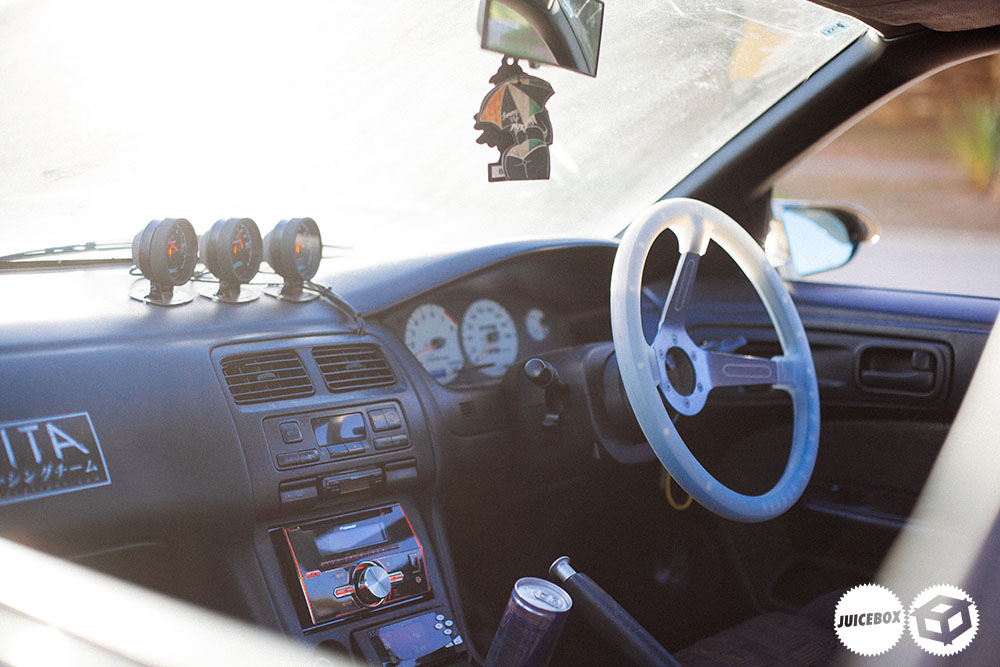 It all started with finding a Navan optional extra front bumper, buried in a scrap yard in Galway, Aidan's hawk eye spotted this bumper crushed under a car and so the build began.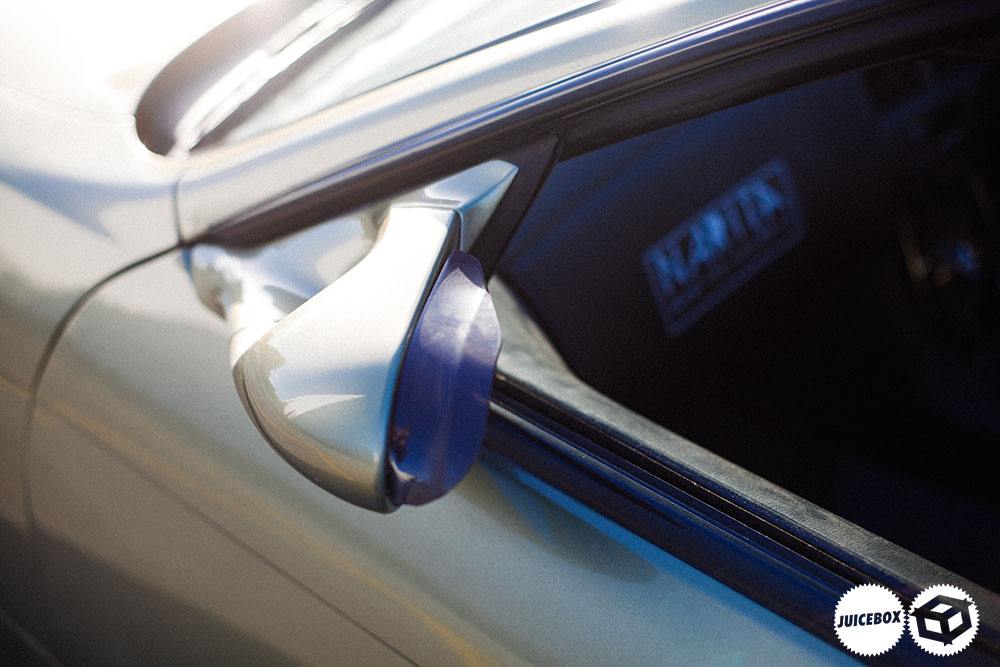 A friend was selling a Kouki rear spoiler so he offered it to the car. To throw a little spice into the mix, he decided to step it back a few inches more than the stock position, it makes you take a second glance at the rear end, the spoiler plays perfectly on the subtle look. Other bits like the Silvia grille, the badges, and rear lights all got from various scenarios, from stag parties to scrap yards…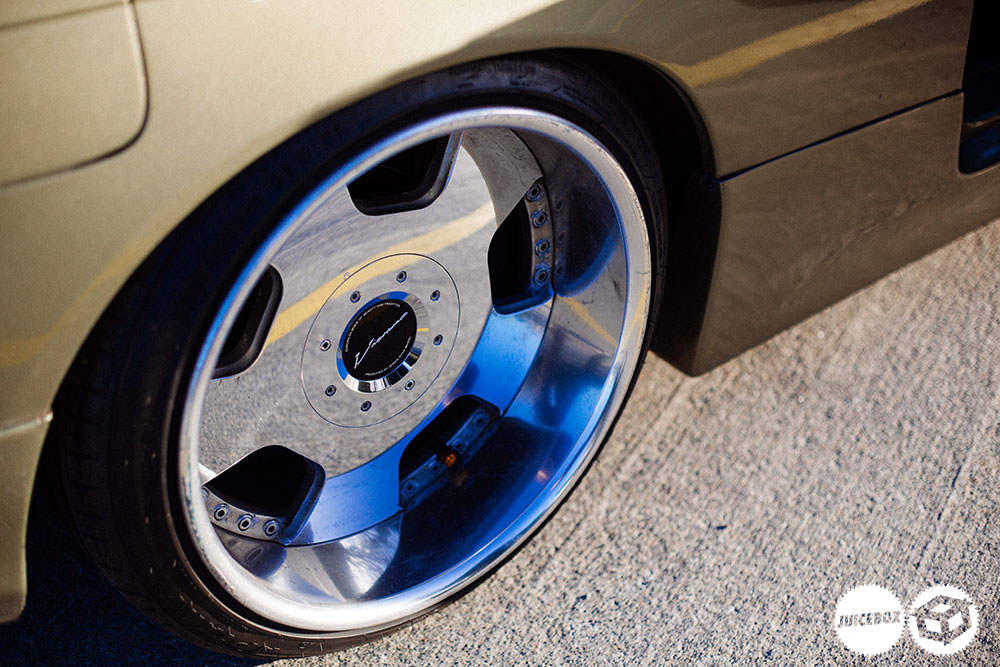 For paint, he wanted to go with an attention-grabbing colour without being too flash. He decided on a Ford Ginger Ale which he spotted on a Kuga at the local dealership. A DC2 Integra front lip fitted perfectly over the Navan bumper to give a lower more aggressive presence.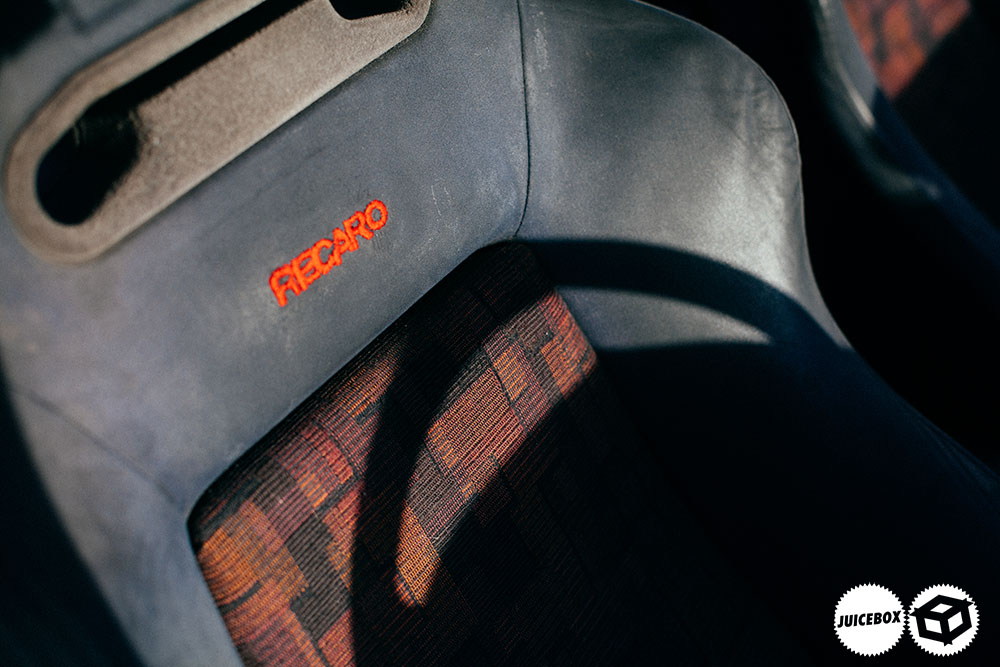 Inside this car originally had a cage and following the usual drift spec, it was gutted with no carpet or back seats. Aidan had already gone this route with his other Silvia so he decided to track down a full interior and lose the cage idea. This was going to be a clean comfortable street car something he had never had before. He went about tracking down every interior piece he could find and it wasn't easy. Most of this stuff was long thrown out by people and many of the other S14's which made it to Ireland didn't have rear seats.
A set of Recaros from a DC2 was the perfect choice for the driver to compliment that black trim, a Richmond steering wheel pops against the dark interior and some Defi gauges are in place along with a custom Redbull shift knob to add some originality to the Nissans cockpit.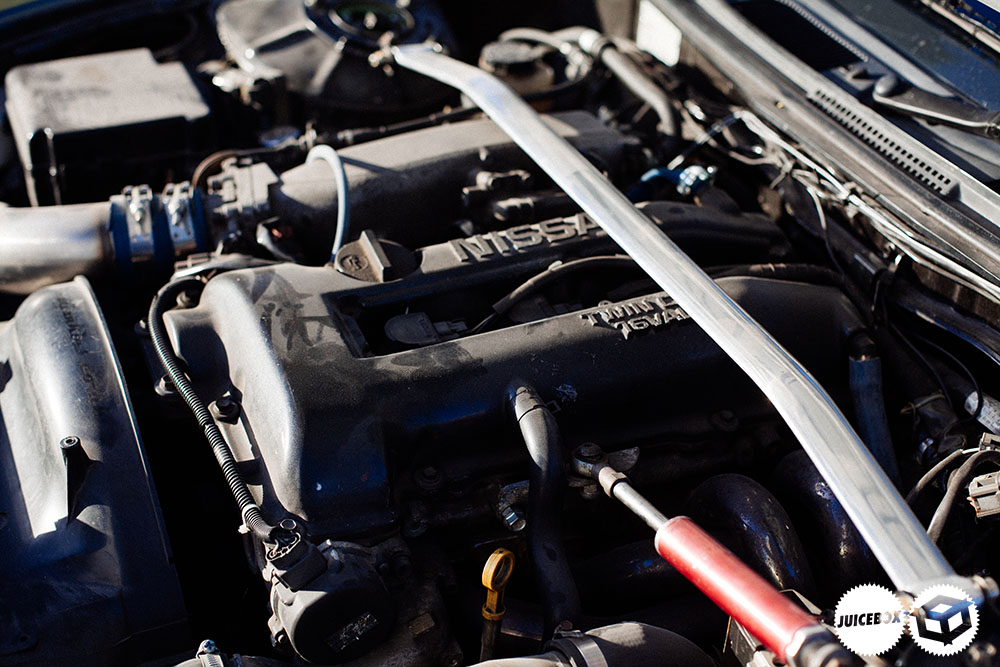 Under the hood is a reliable freshly built SR20DET which is running around 300HP, Aidan reckons it's the perfect amount for a good reliable street car and funnily enough has built a track S14 out of his old road car and both machines share the same setup.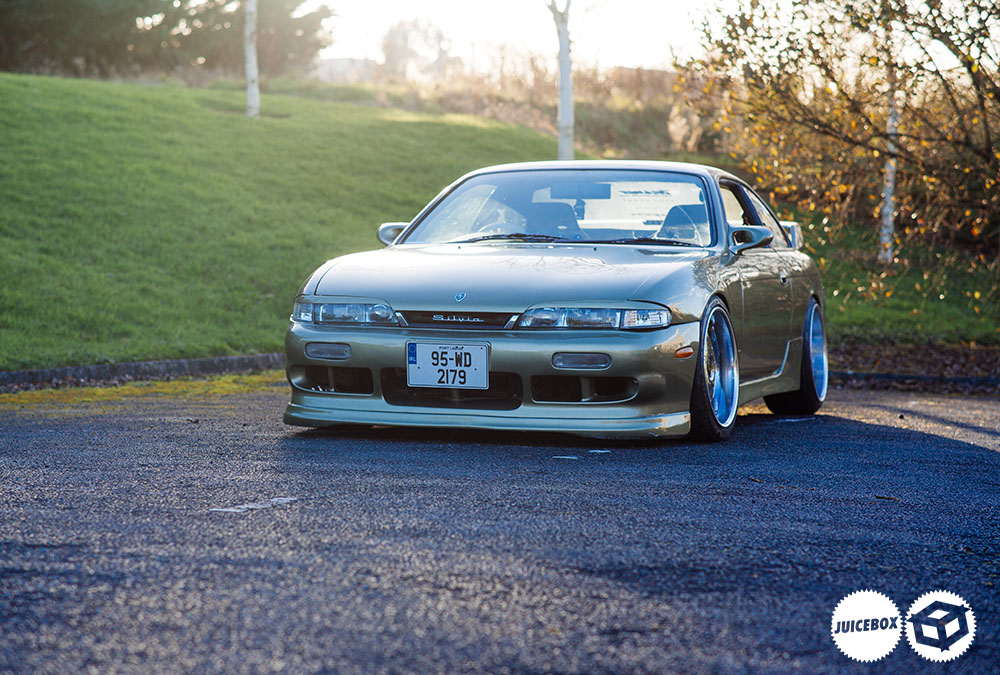 I had to admire Aidan for both his choice of wheels and colour for this Silvia. Two decisions many people would never make but it works an absolute treat. The Eurolines would have been low on my list of wheels for this car, but the colour and wheel combo is a match made in heaven. The car has a hint of VIP style to it, and with its complete interior and OEM body styling, each part fits the look nicely.
This car will stand the test of time, it looked great the day it was finished and it looks great everytime he blows the dust off and hits the street. I'm sure we will see many similar builds in the coming years like this, complete simple Silvias with full interiors., especially as these become a classic desirable car.
Engine:
Vvt sr20
Solid engine mounts
HKS metal gasket
Greedy intercooler mounted upside down behind grill
Custom one piece piping
Alloy rad
Nismo thermostat
Rb25 AFM
Samco AFM trunk pipe
480cc s15 injectors
Sard FPR
Tubular manifold stainless
Braided lines
S15bb turbo
Apexi filter
Engine damper
3inch elbow
3-inch downpipe
3-inch cat back system
Nistune ECU
Apexi AVCR
Exeedy 3puk clutch
Battery in boot
Suspension:
Hsd coilovers
Nismo camber arms
Solid subframe collars
Braided brake lines
Mintex pads
Cusco strut brace
Cusco 2 way 4:1 diff
Exterior:
1995 Japanese rust free shell
Rolled arches
Greedy sideskirts
Navan front bumper
Dc2 integra splitter
Kouki s14 spoiler
Jap back bumper
Navan spats
All kit is oem plastic
Aerial delete
Jdm chrome silvia grill
Crystal corner lights clear fronts
Glass uk headlamps
Eyelids unknown make
Sonar led tailights
Ganador mirrors
Led reg lights
Full led neon kit
Lots of stickers
Interior:
Recaro Evo 4 seats
Super made mats
Sparco snap off boss
Richbrook clear rubber dished wheel
Led speedo cluster bulbs
New greedy gauges
Apexi avcr
Hks turbo timer
Pioneer double din head unit
Wheels
Ssr Vienna chrome
18×10 et 10 rear
18×9 et 24 and 25mm spacer front
Comments
comments
Powered by Facebook Comments