Restoring History: Kevins AE86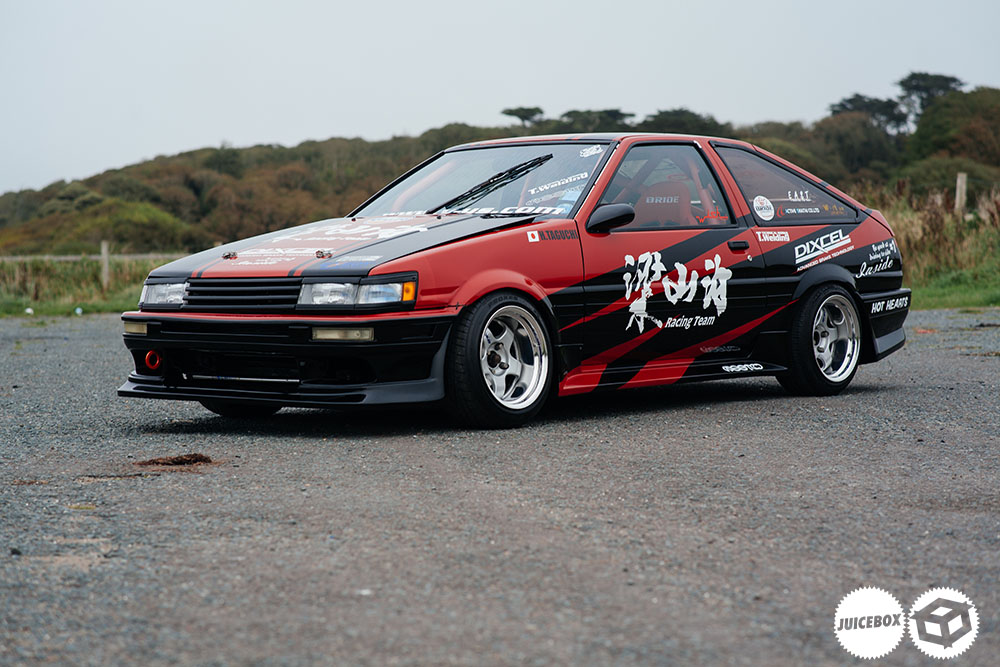 It feels like the vlogs have completely consumed my spare time with the website, over the next month I'm going to get things back on track with our photo features as its something I have always enjoyed doing. I love the process of meeting up with someone and shooting their pride and joy. I took a break from the traditional side of Juicebox and got stuck into my own project and have been spending a considerable amount of time editing the vlogs, jugging a car restoration and life in general.
Kevin's car has always been a favourite of mine, I remember this thing coming into Ireland back in 2007-2008, it was listed for sale in an MIJ magazine and then somewhere online. The car made a brief appearance as a feature in a magazine and just like that it vanished.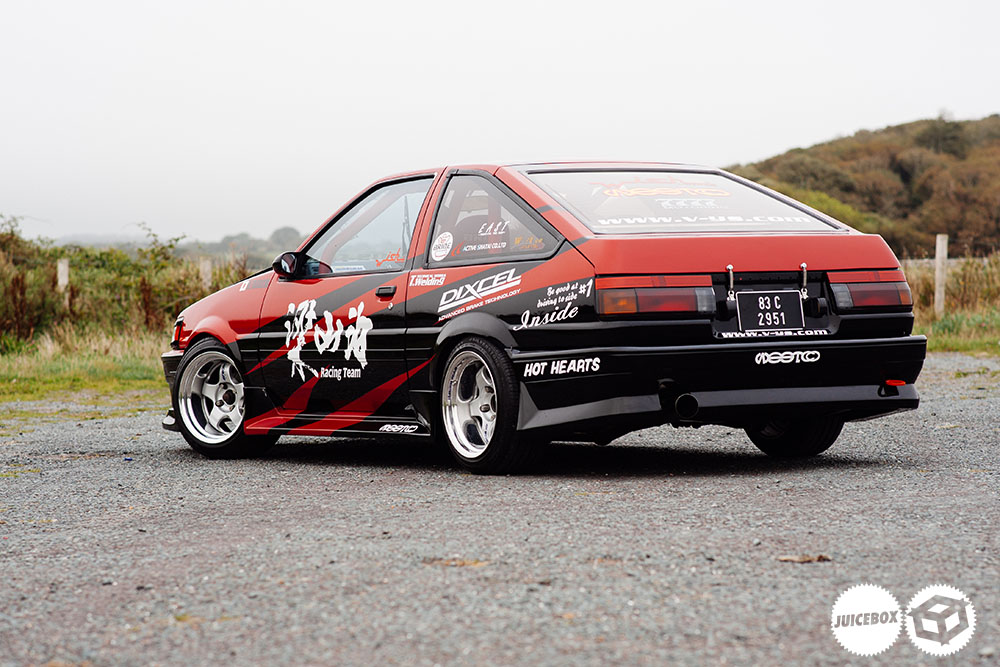 I heard nothing more about the car until a strange video appeared in 2013, the video showed this poor AE86 being thrashed around a field in Waterford with the front bumper missing.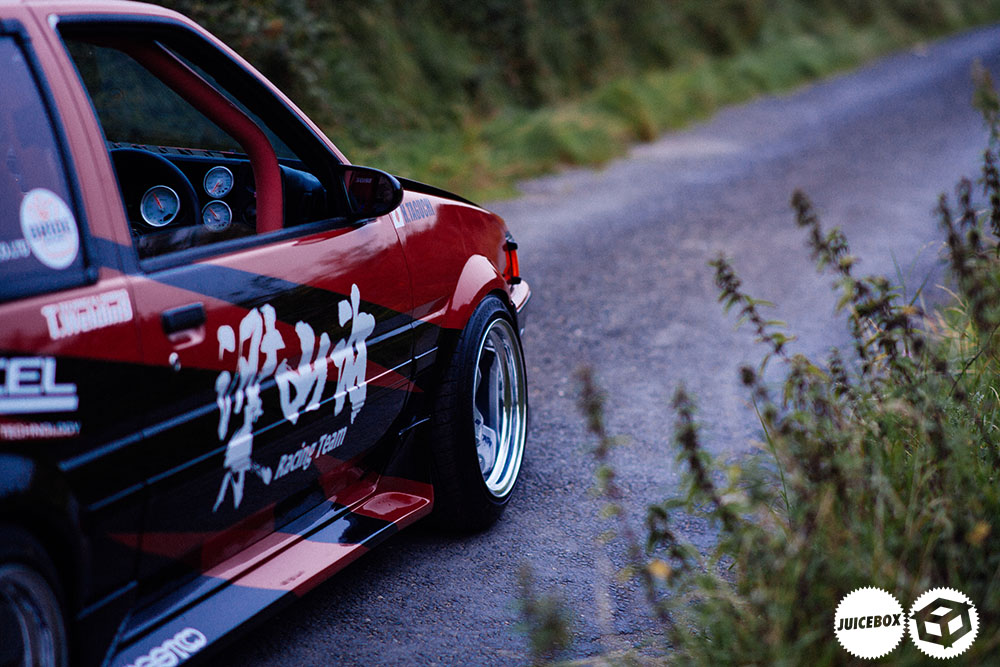 As a pretty big fan of the chassis and car itself, I was gutted to see something I could only dream of owning being agriculturally thrashed for a bit of fun. Don't get me wrong I'm all for a bit of fun in a car but this was a little much.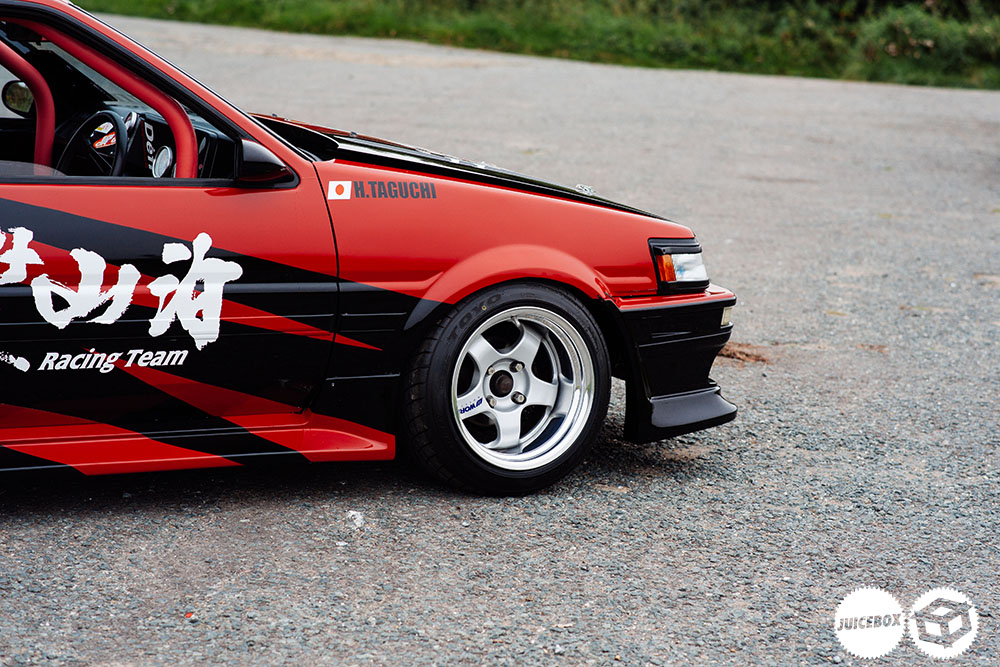 Here was a Japanese drift car, which looked to have been built with great care and pride, a properly sorted machine still intact with all its livery and trick bits, being rallied around a field. Only in Ireland…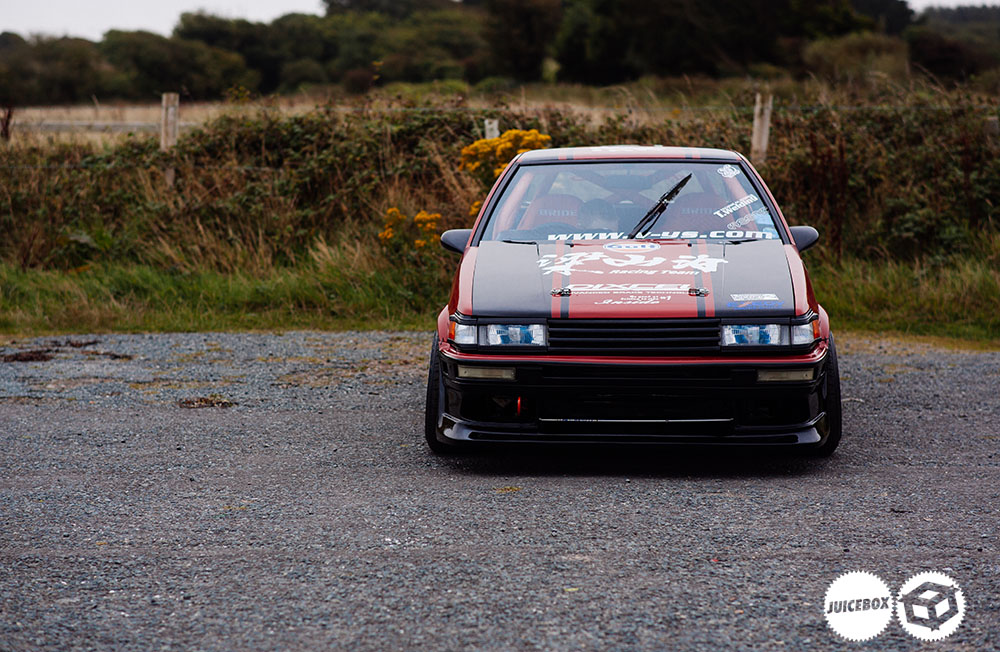 The story starts to get positive from here on out. Fellow 86 enthusiast, Kevin Hallahan, brother of Nicky, whos Trueno we featured a few years back jumped at the opportunity to snatch this little beauty from the owner. This car could have very easily ended up in the wrong hands and its graphics and character stripped to make way for some other plans.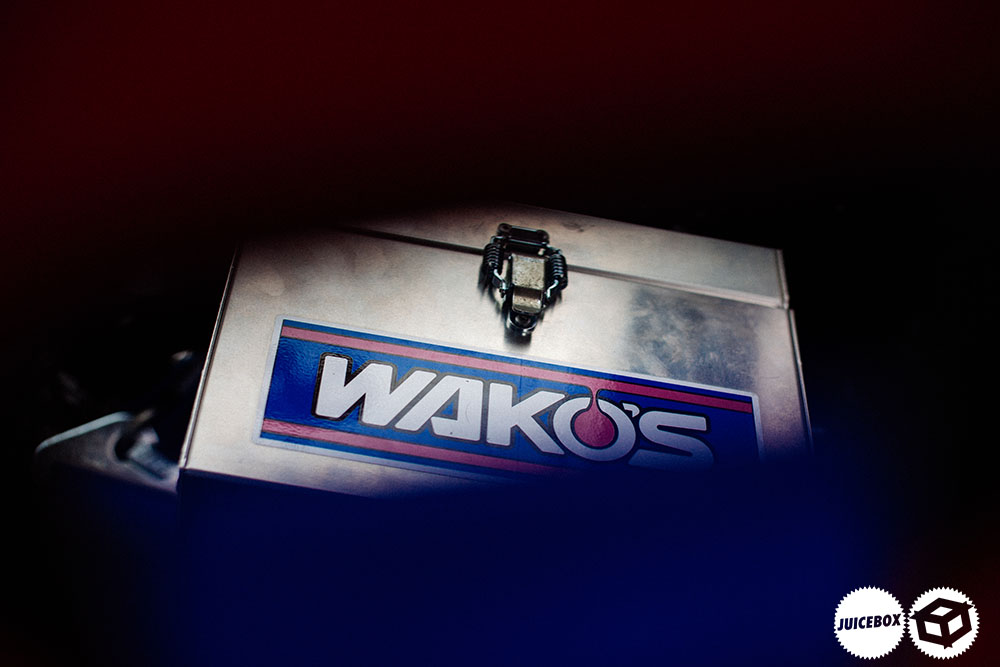 I really do feel that with unique machines like this, cars we are fortunate enough to have received in the first place, we should try to retain, or take on the responsibility of taking care of machines like this. If you are into Japanese car culture, its hard to top something as cool as this Levin. It literally looks like it drove right off of a track in Japan.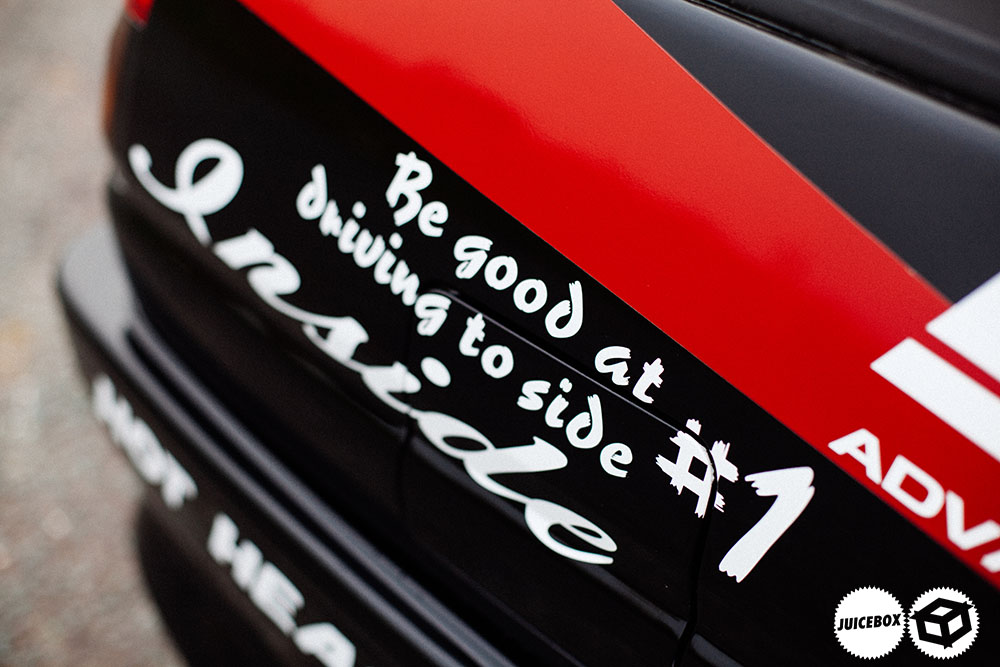 Whats more impressive is Kevin has actually fully restored this car in such a way that you would hardly notice any of his handy work. I will always commend Kevin for doing such a fantastic job with this car. His mission was to improve on what was already there but retains the Levins unmistakable character.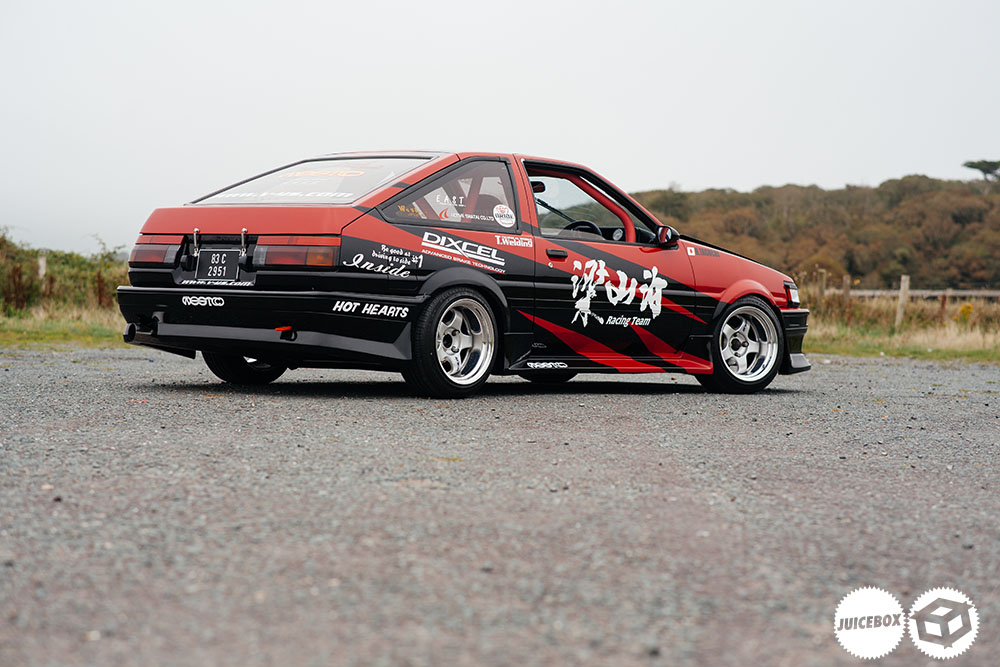 The car was stripped back, engine bay, cockpit, and underneath were all repainted. Kevin went about sourcing some Origin bumpers and colour matching them to the slightly faded Vinyl graphics. Inside he retained as much as possible, painting the dash black, adding his own Zeta III seats and adding a few extra braces to further stiffen the chassis.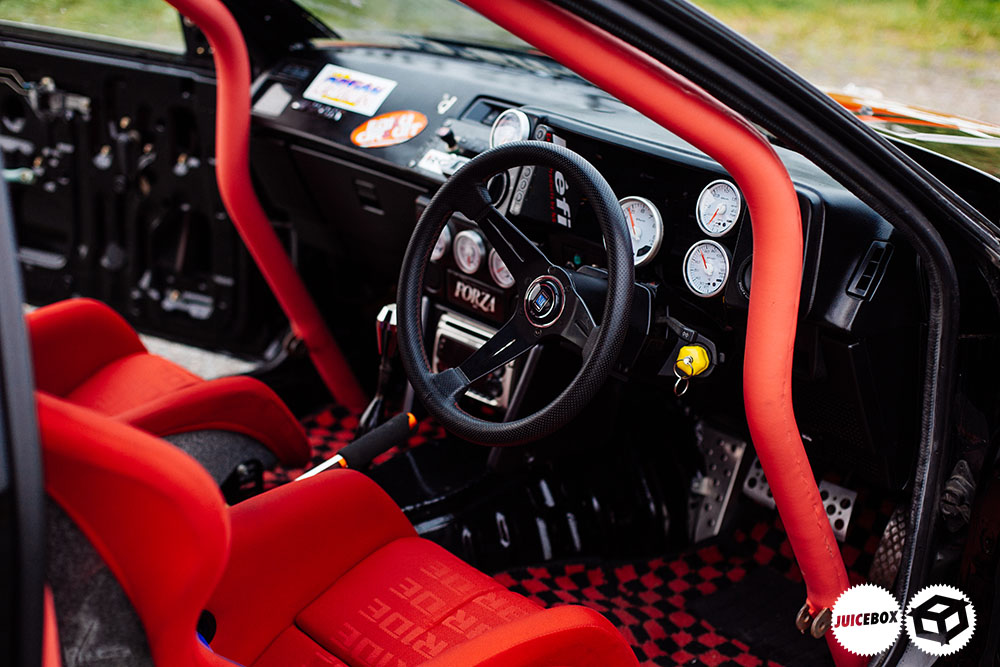 The dash is littered with cool stickers from Ebisu and Video option. Every Defi Gauge you could add fit nicely into the instrument panel and holes for the air vents. The iconic black and red checkered mats complement the red lagged cage.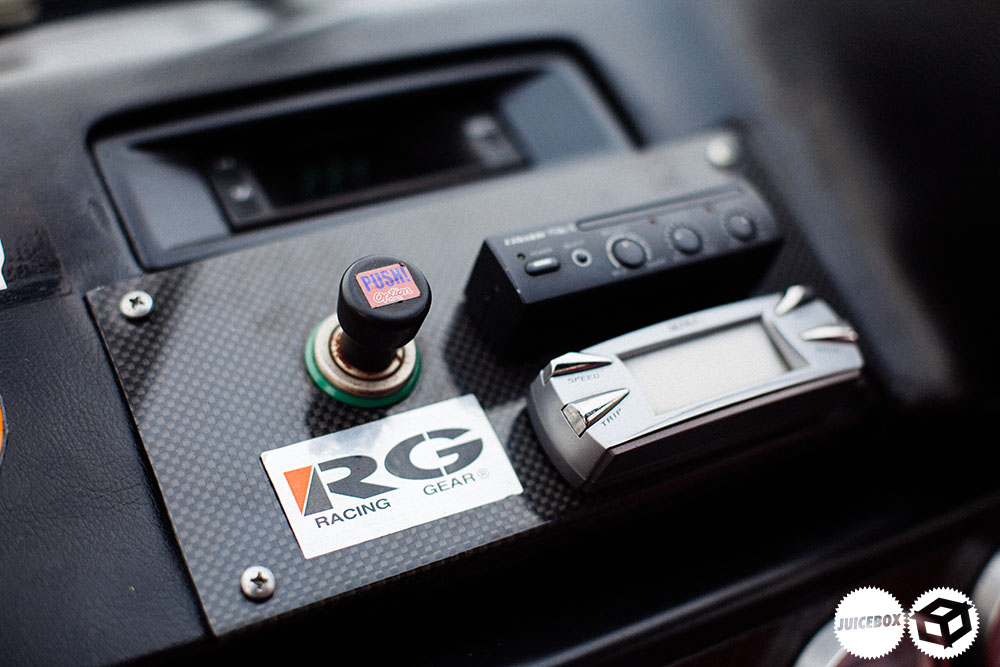 This is one of my all-time favourite 86 interiors, and it looks like it has always been this way. Kevin did a great job finishing this car into a true masterpiece.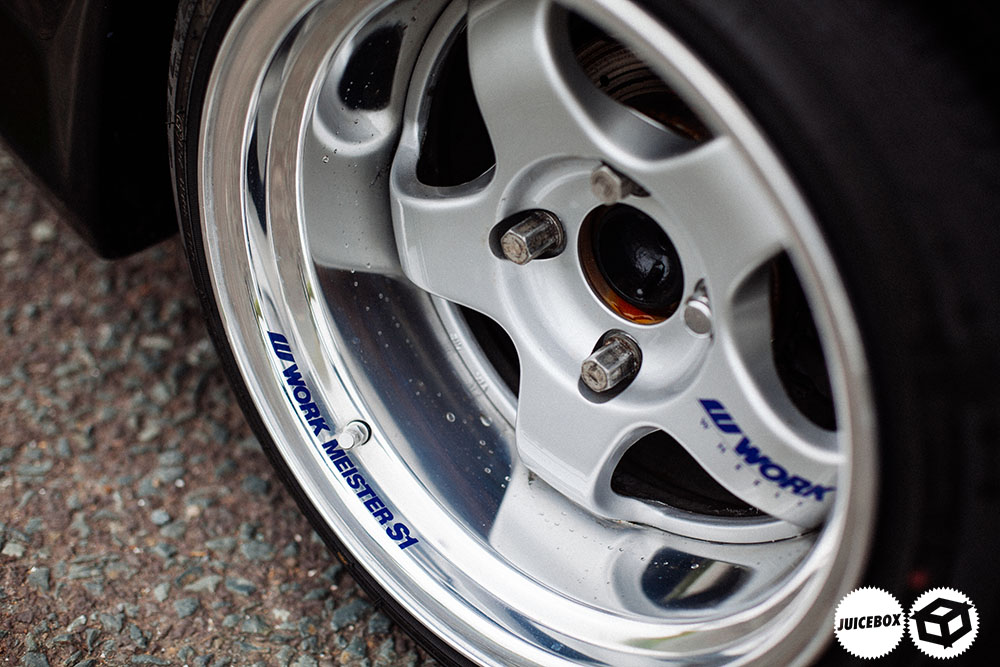 A wider set of 9J 0 offset meisters was tucked under the slightly rolled arches and a pair of Cashiew adjustable rear suspension fitted. Working around what was already a perfect looking exterior, Kevin added an east bear grill and some Run free eyelids. Hard to build on perfection but he has somehow achieved it here.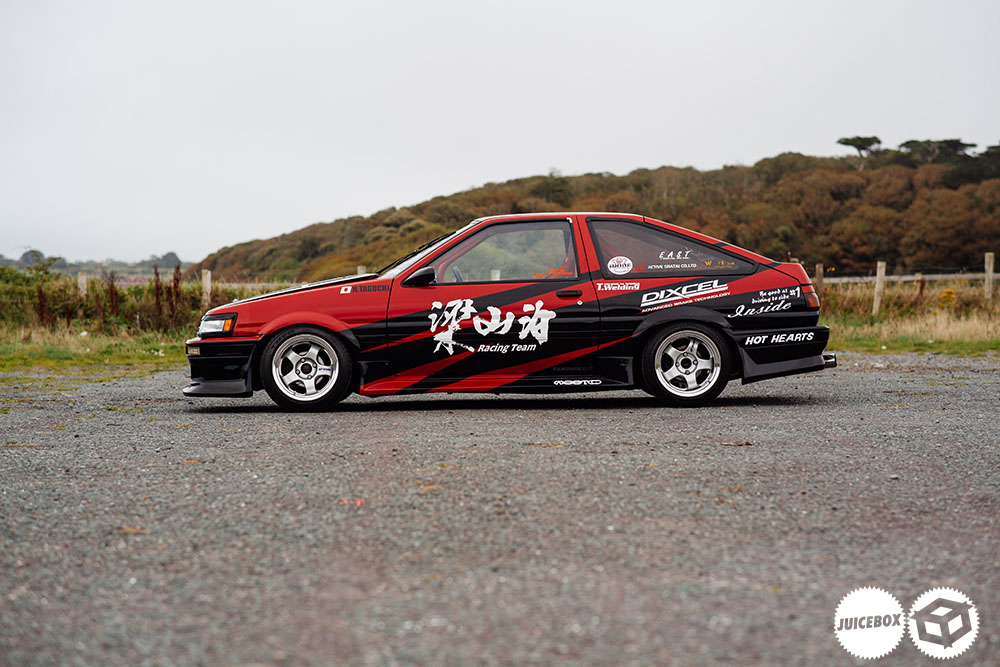 The best compliment I can give him is that it looks like no Irish man touched this car. It would be right at home throwing angles at YZ circuit or Maze at a local MSC challenge.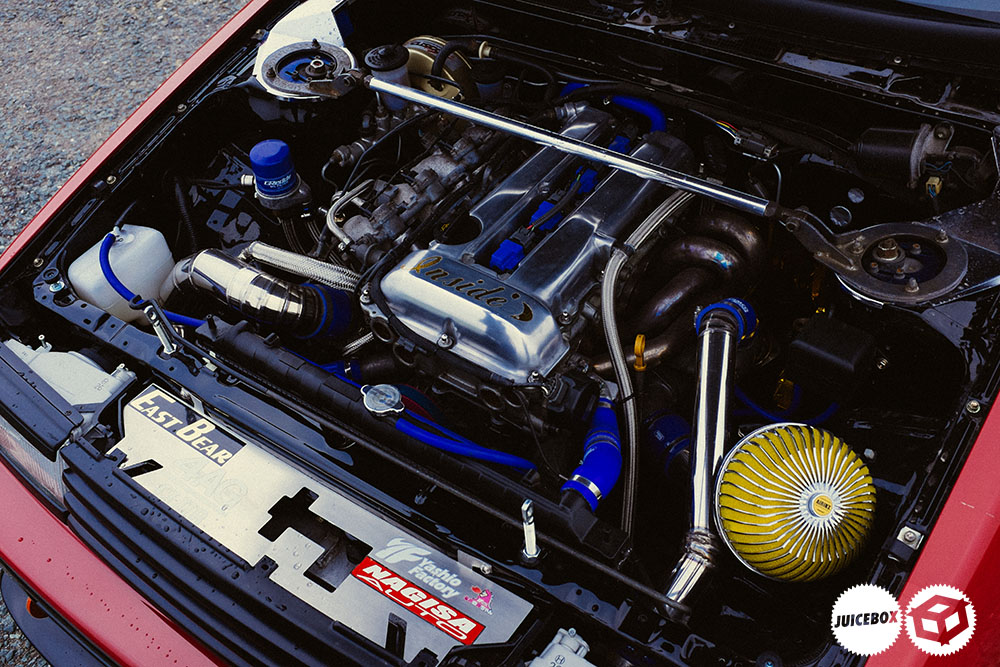 An SR20DET was fitted in Japan, a cheap enough reliable option at the time it always surprised me how the Japanese retain the original 86 axle and never manage to snap half shafts, they must have incredibly light feet. Regardless the swap suits this 86 down to the ground. In such a lightweight chassis it was the perfect combo to keep up with similar machines at the local drift events. I like how the cam cover has just been polished to keep a minimal look to the bay.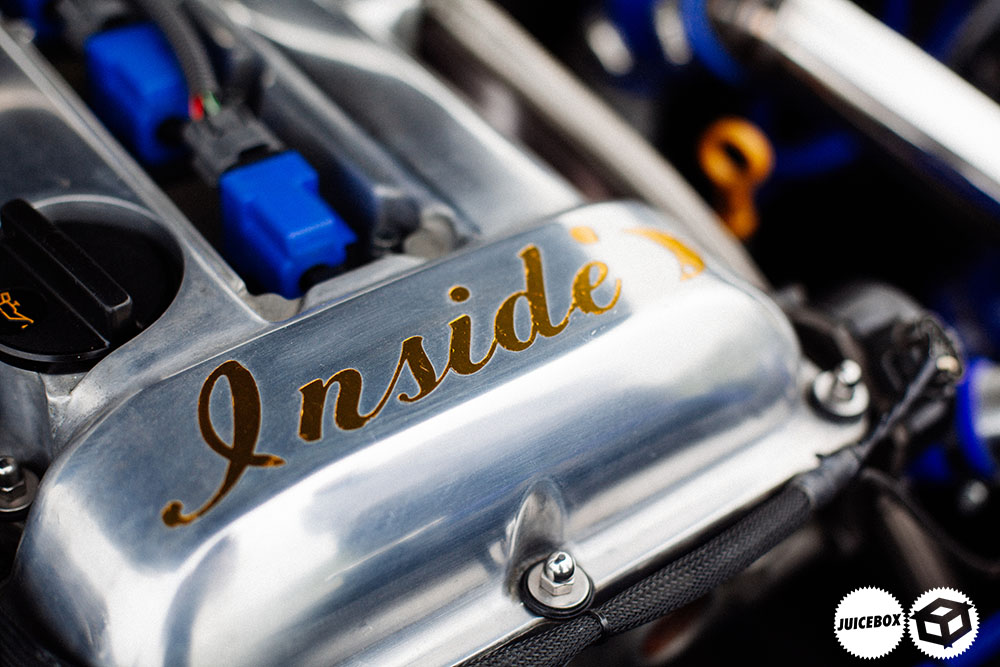 Little details that would go unnoticed are the heat shield which Kevin sourced from the dark depths of an Irish shed, it looks at home on the build along with a fresh Airnix filter and Nagisa auto Shakito plates. This is one of those times where the SR20 actually loos at home under the hood.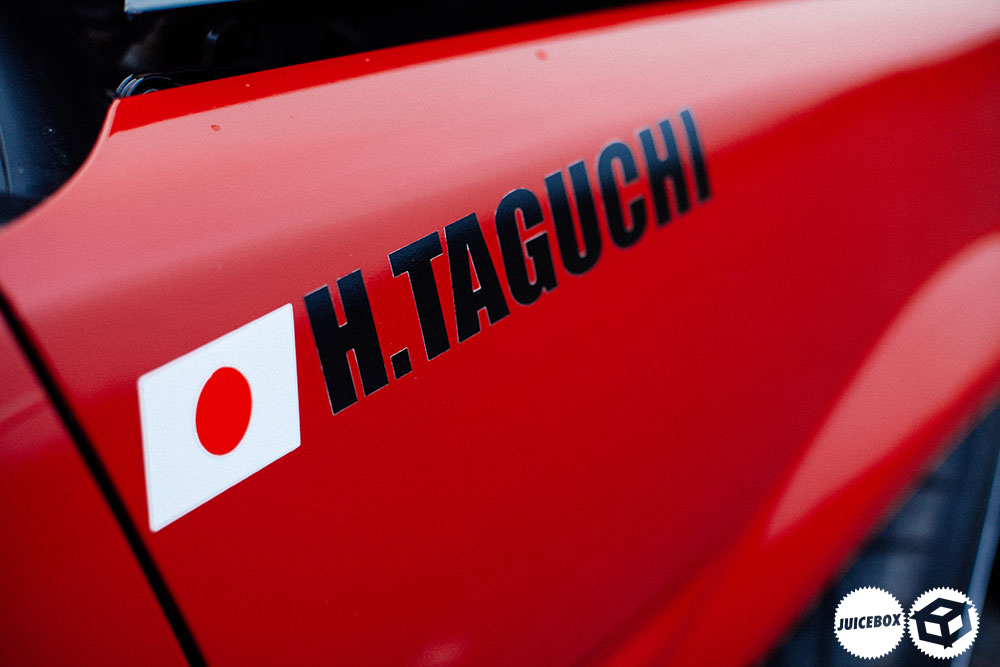 Things got a little interesting right in the middle of Kevins build, facebook can be a very powerful tool these days, especially when it comes to tightening the gap between Japan and the rest of the world. Kevin managed to find Hiroki on Facebook and after a broken chat back and forth, Hiroki began sending myself and Kevin old photos of the car competing and at shows, and links to videos of it sliding in Japan.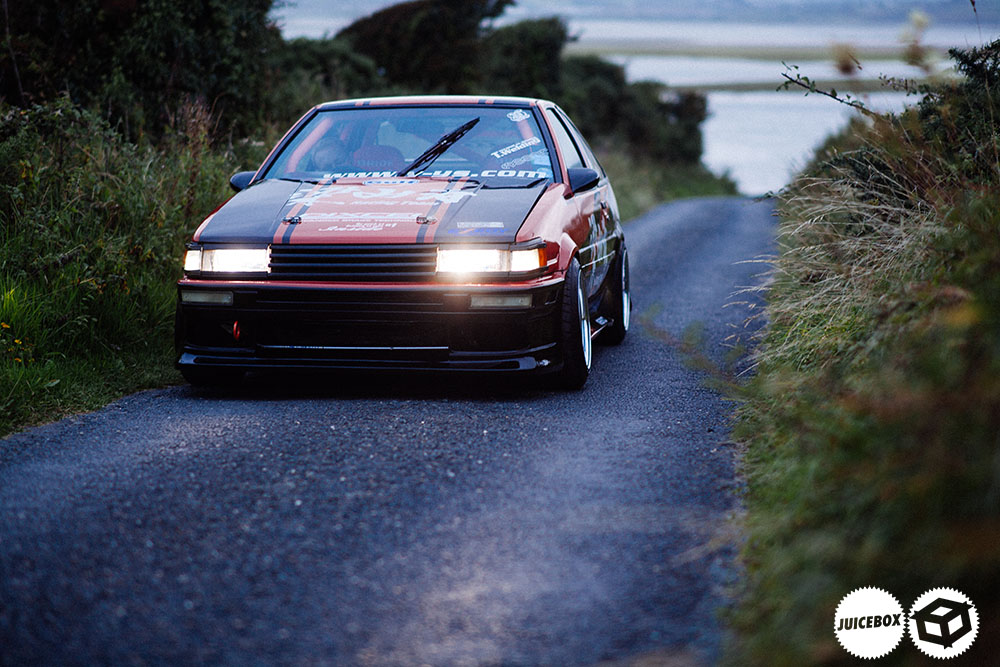 I feel for Hiroki, as with many older competitors from Japan who have since sold their old weapons of choice, it seems they have a serious heartache for these machines. Whatever circumstances led to them selling their pride and joy, only to regret it soon after.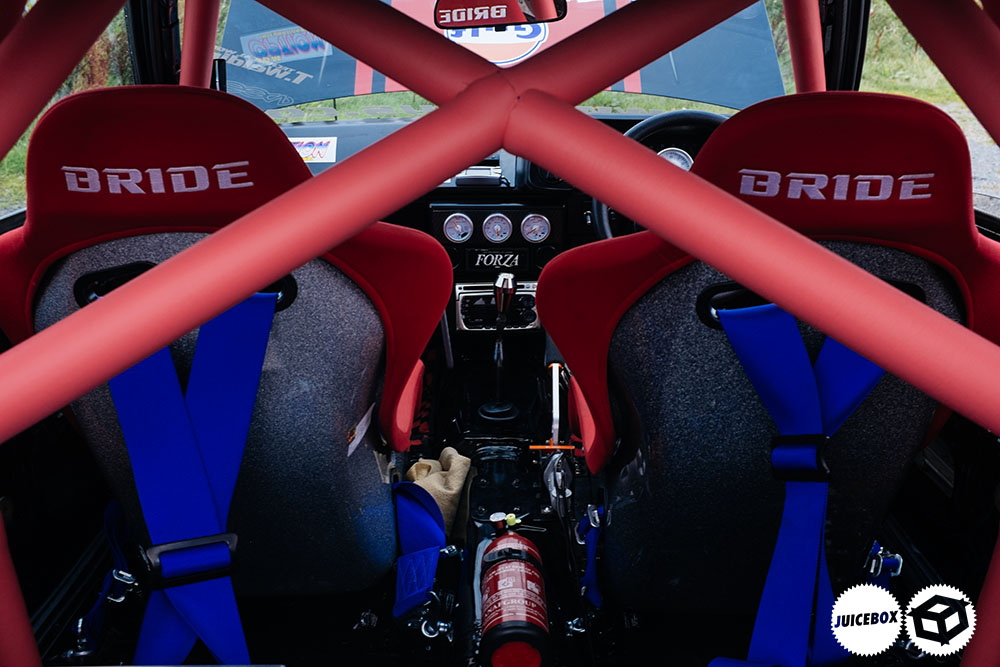 The killer with selling something in Japan is the international bidder, you might sell; a car with the hopes of picking it up again someday only to find out its gone to the other side of the planet.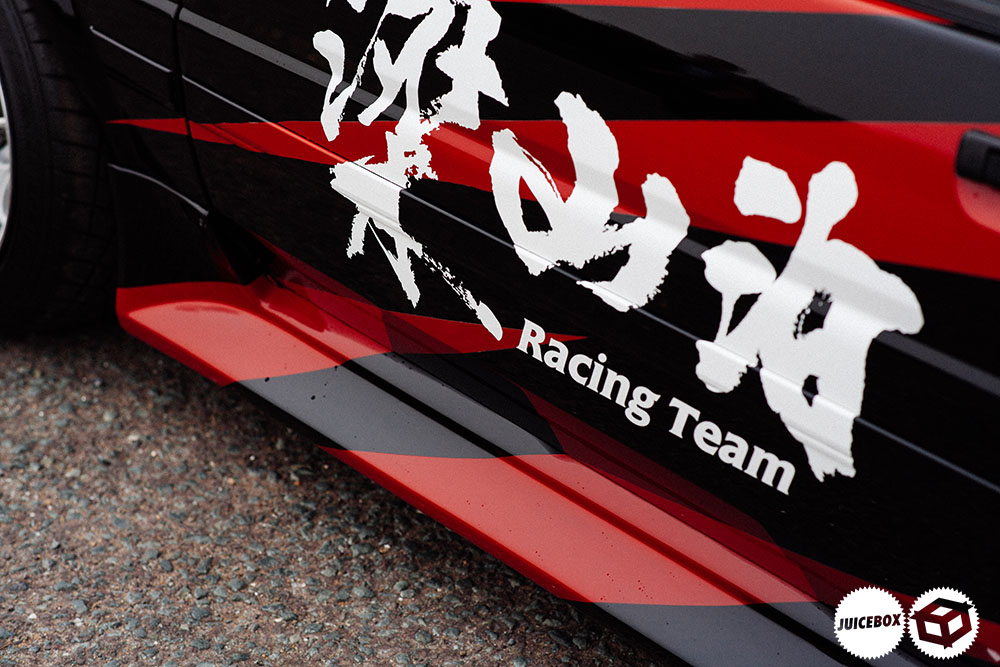 Hiroki seemed happy to know his car is alive and well and in the best hand possible. He was pleased to see it had been restored and all the original graphics retained. It must be odd to see your car somewhere else on the other side of the Globe with your name still plastered on the wing.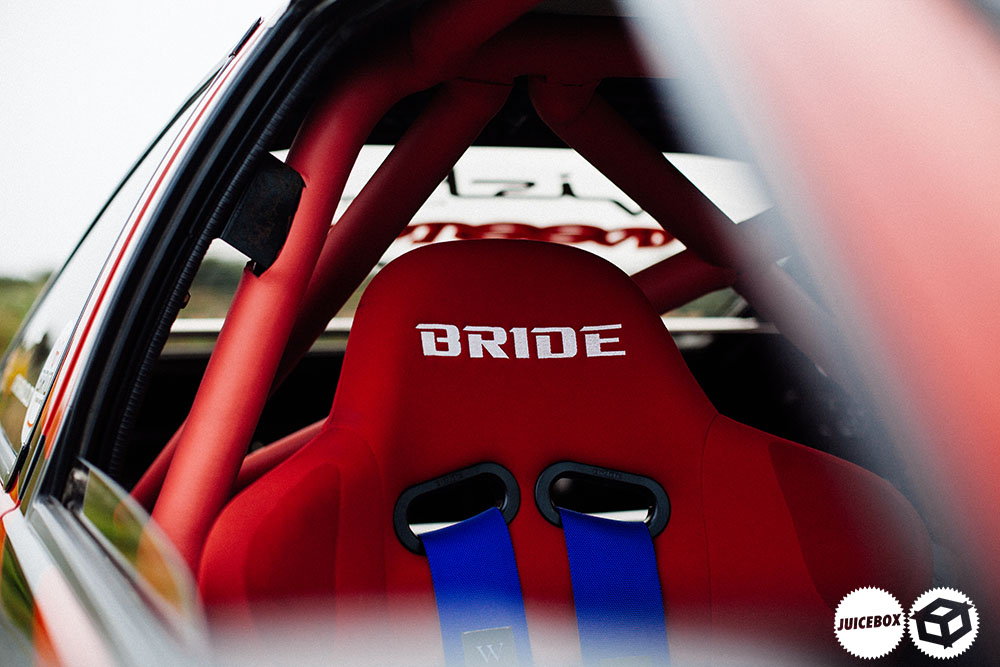 That's the stuff we nerd out about when looking for a proper Japanese machine, something with a bit of someone else's history and Kevin hit the jackpot with this.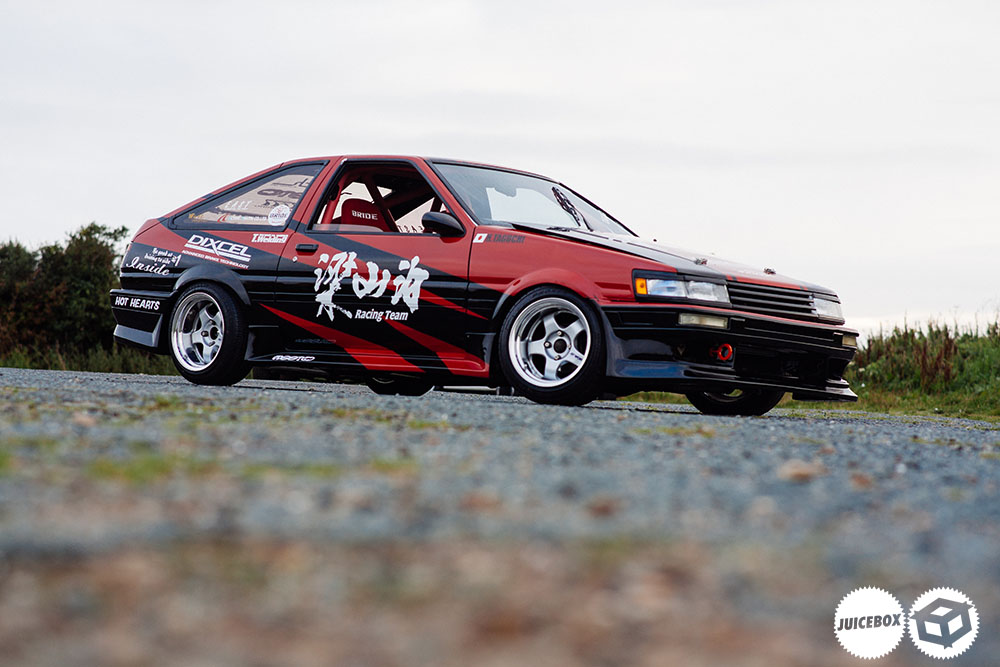 Hopefully, a few of you will appreciate this machine as much as we do. Its these kinds of cars that excite me about Japanese car culture, and we are very fortunate to be able to enjoy them.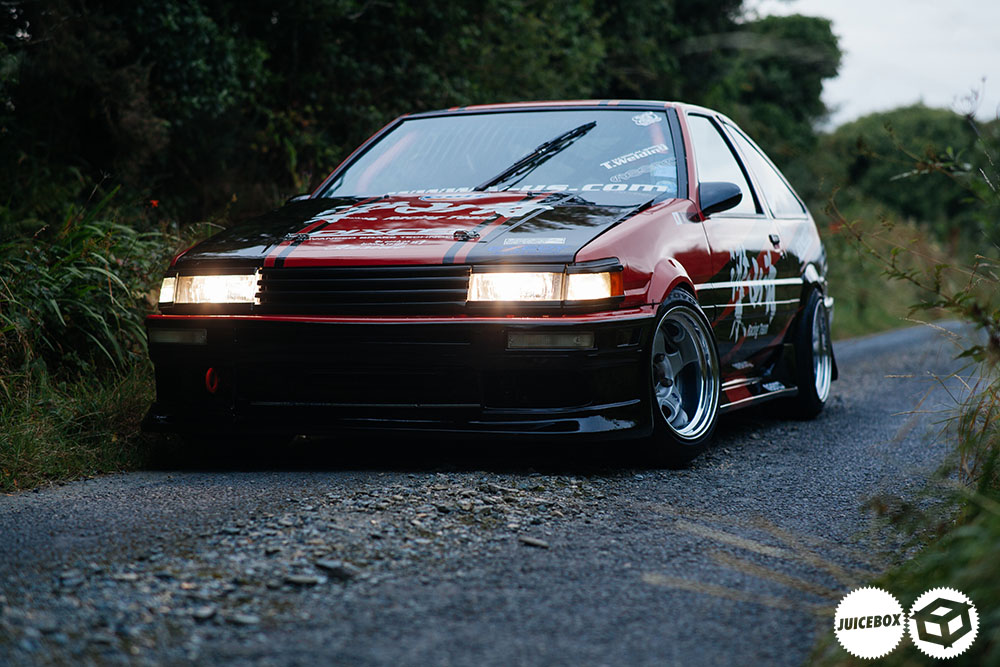 Let's just be thankful it landed in the right hands and we be loved for a long time to come.
Lots more features coming soon. Hope you enjoyed the read
– Neil
Comments
comments
Powered by Facebook Comments