The Juicebox BBQ 2017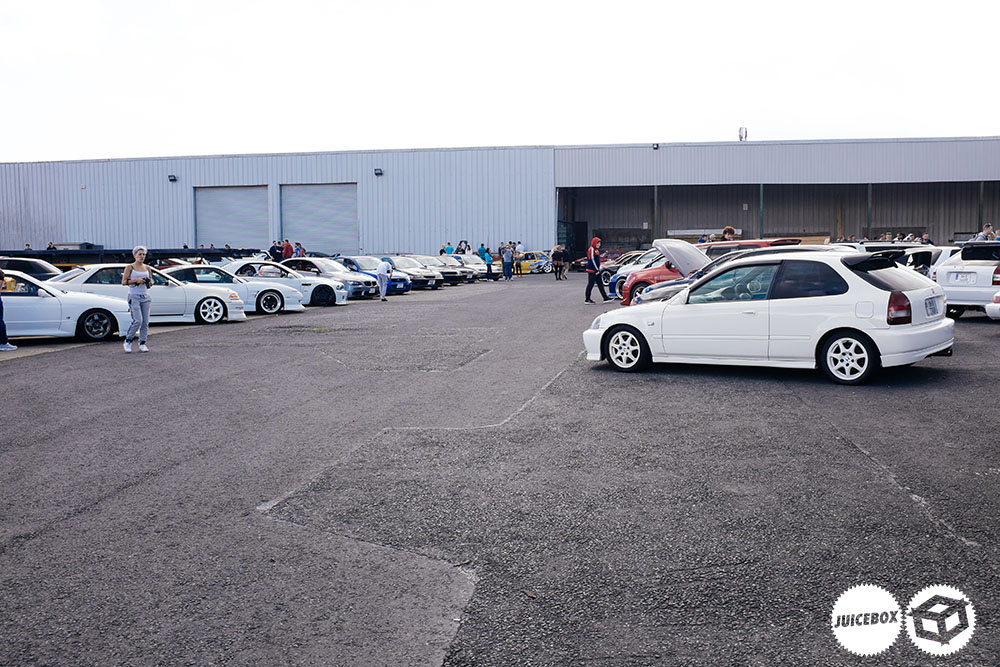 So these snaps are a little later than I expected, I've been swamped the last month juggling stuff for the site, life and the new child aka the JB vlogs. Between doing those and trying to find time after working a nine to five and still have somewhat of a life has proven to be quite the task.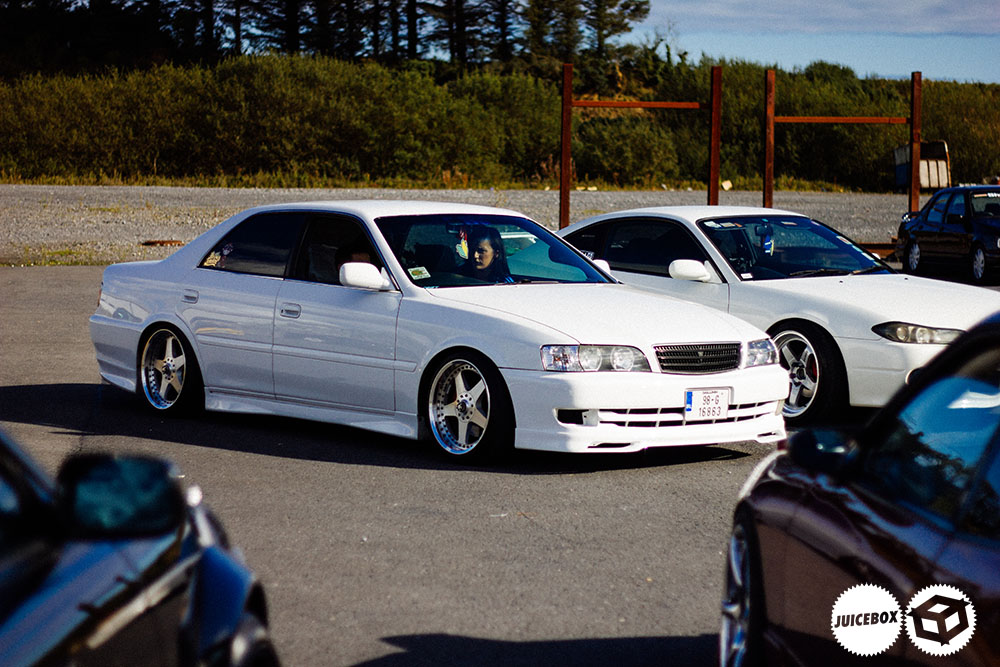 Paddy put together a much more in-depth well-photographed version of the day which by now I'm sure many of you have read over at Speedhunters. Both I and Flip were trying to juggle organizing the day, ensuring everything went smoothly and still try to grab some video and photography.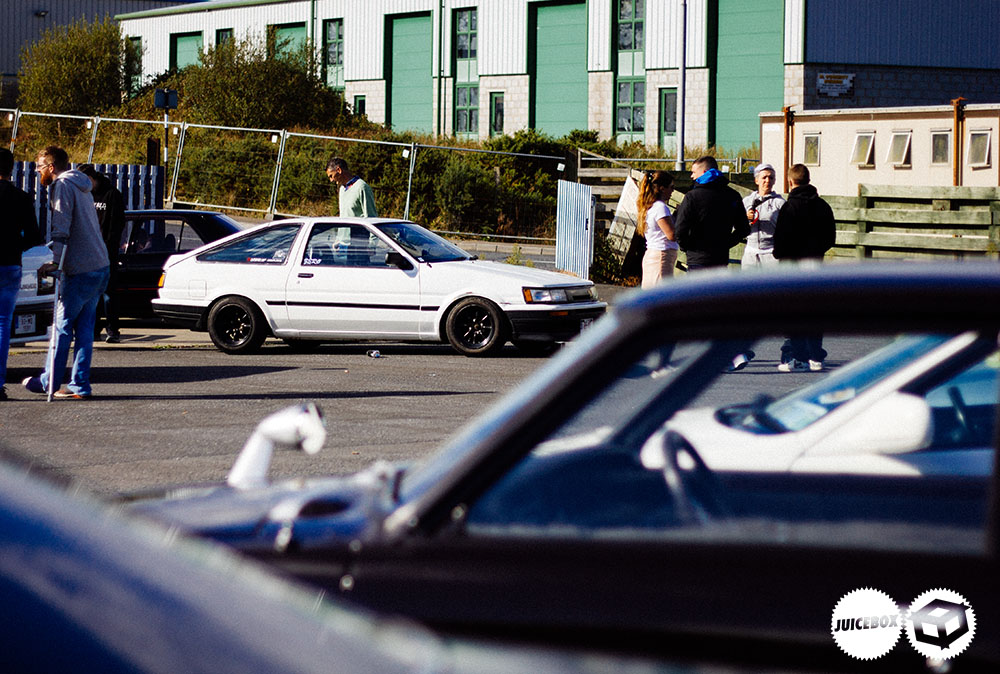 These aren't complaints by any means, it was the BBQ and yet again the car scene provided some of the best machinery this country has to offer.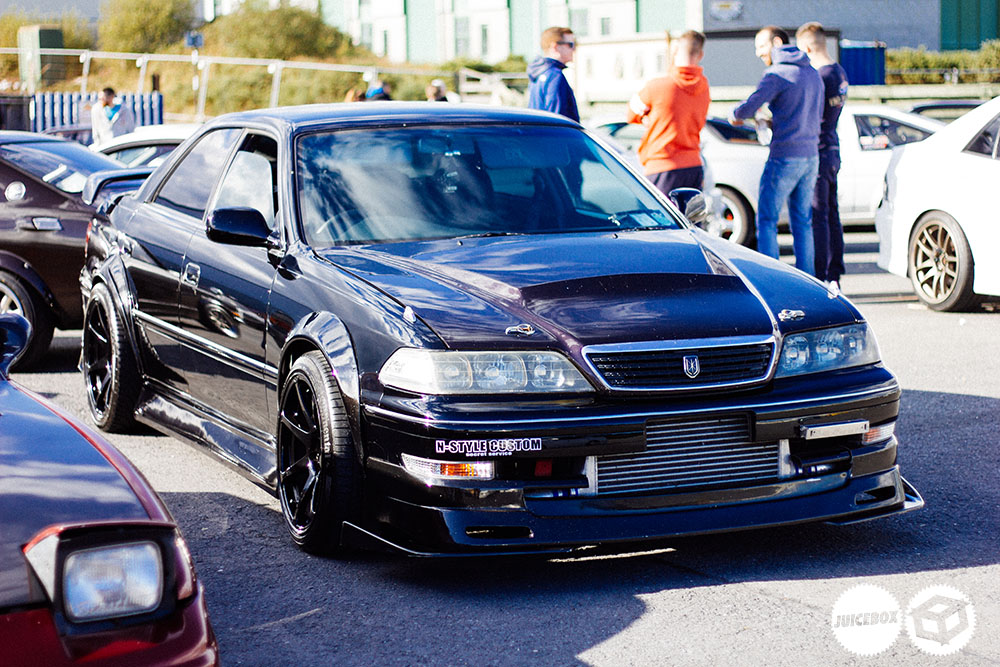 This year we got a yard, deciding to step things up a bit the plan was to bring more people to eat more Blaas, and it worked out a treat.
The weather was looking dodgy all week leading up to the event and we were pretty nervous, it could have been a washout.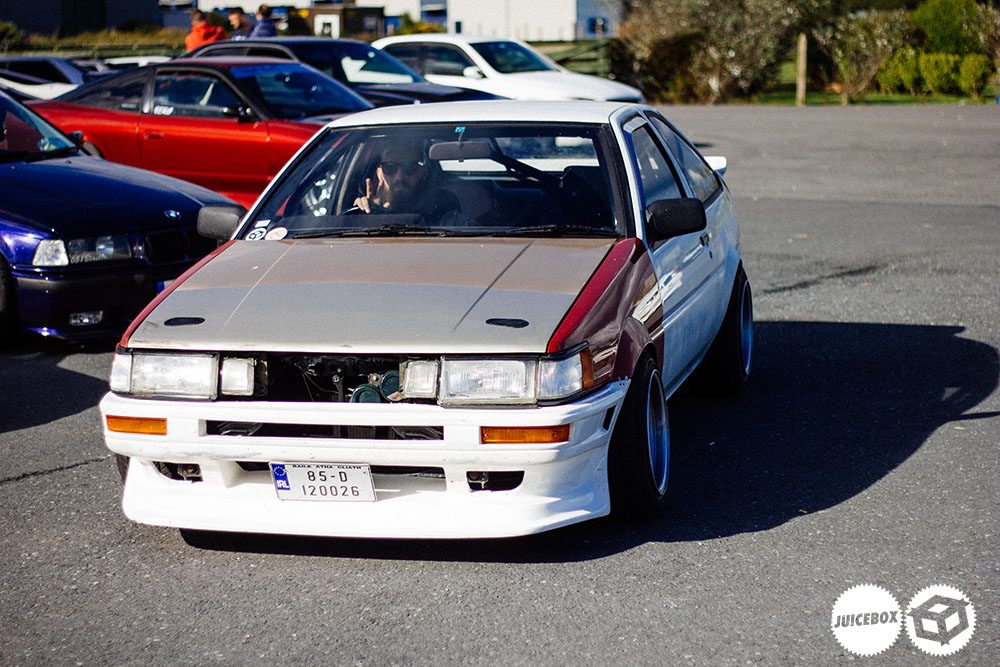 I got up Sunday morning with nothing but blue skies for the day and just had that gut feeling that things would be ok, especially being by the sea it tends to blow the weather inland. I sent out about 100 messages this year, trying to remember people from last year via our old list and think of some new people we missed out on last year.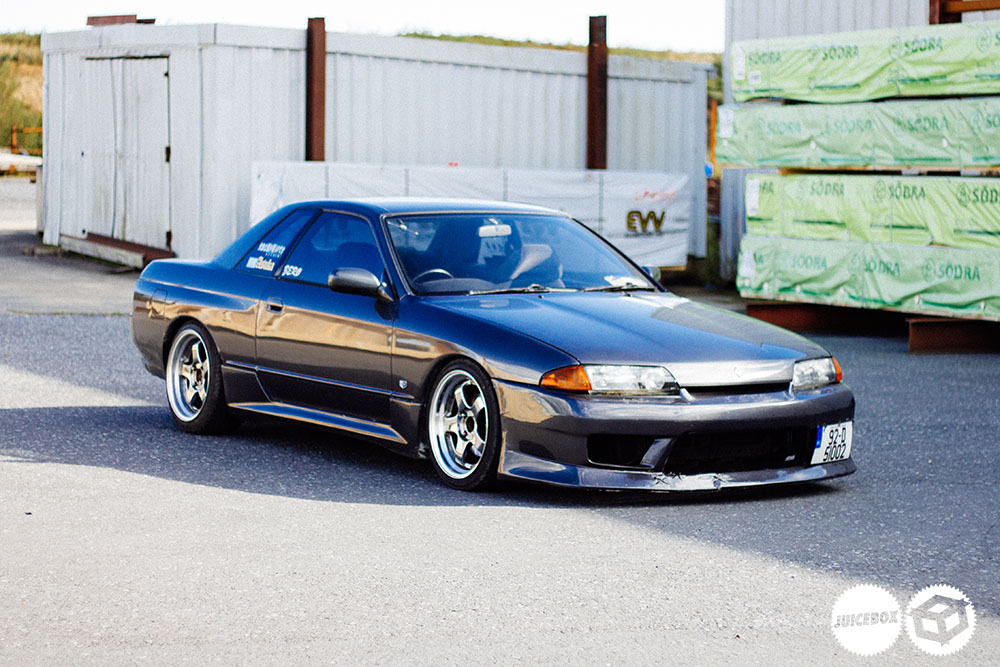 As always we couldn't remember everyone, and there are plenty of people who could have been there, the killer is, we have to keep the event invite-only as things could get out of hand pretty quickly. Most of the people who are invited are friends and people we met along the way, we always ask them to invite another friend or two with a similar machine with the hops of seeing something new.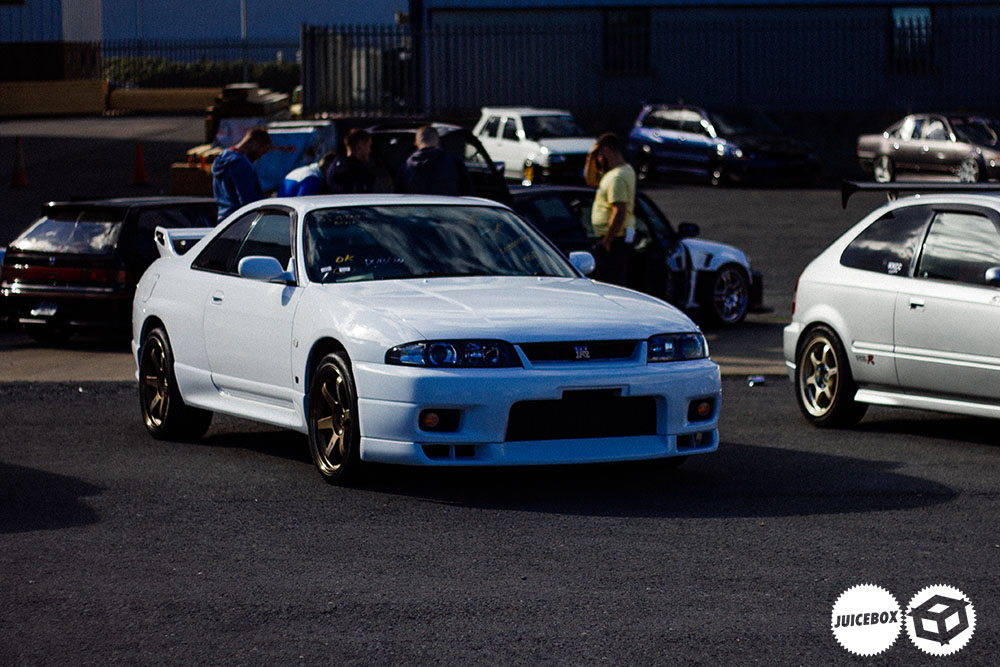 The idea is simple enough, we want to bring the best of the best together and put it all in the same area, the guys that go the extra mile to source a genuine part or a proper set of wheels, the guys that have been around forever and the young guys who have it figured out, and the sound guys, or at least the ones we know of, again it's hard to get everyone!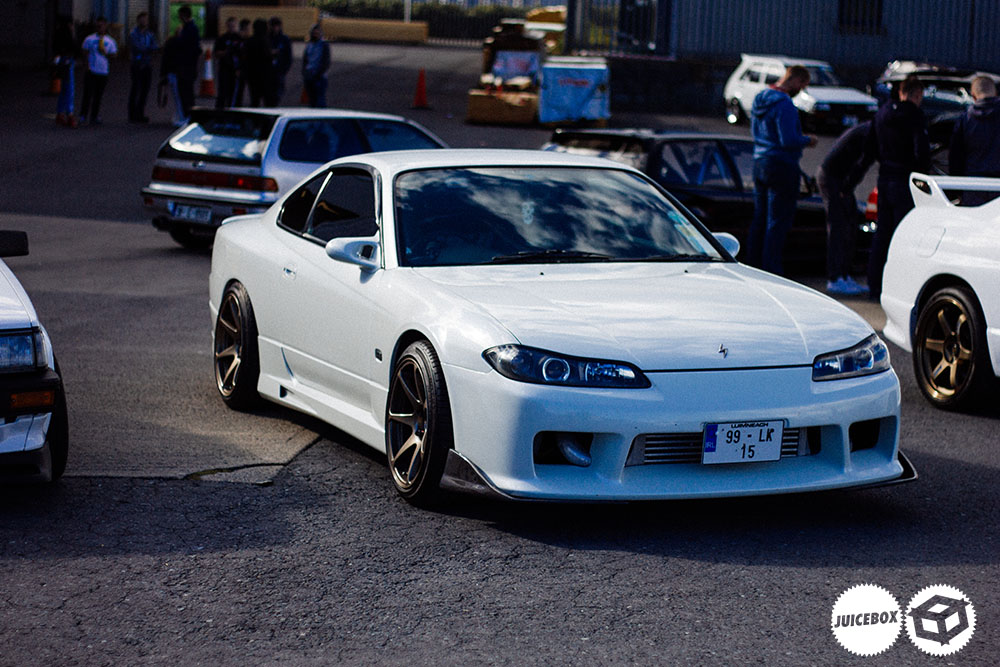 Juicebox has always been about showcasing the best of the best, I've always tried to maintain a level of quality to uphold on the site.  If we had a collection of cars to showcase to the rest of the world what Ireland has to offer, that BBQ would have been a great contender.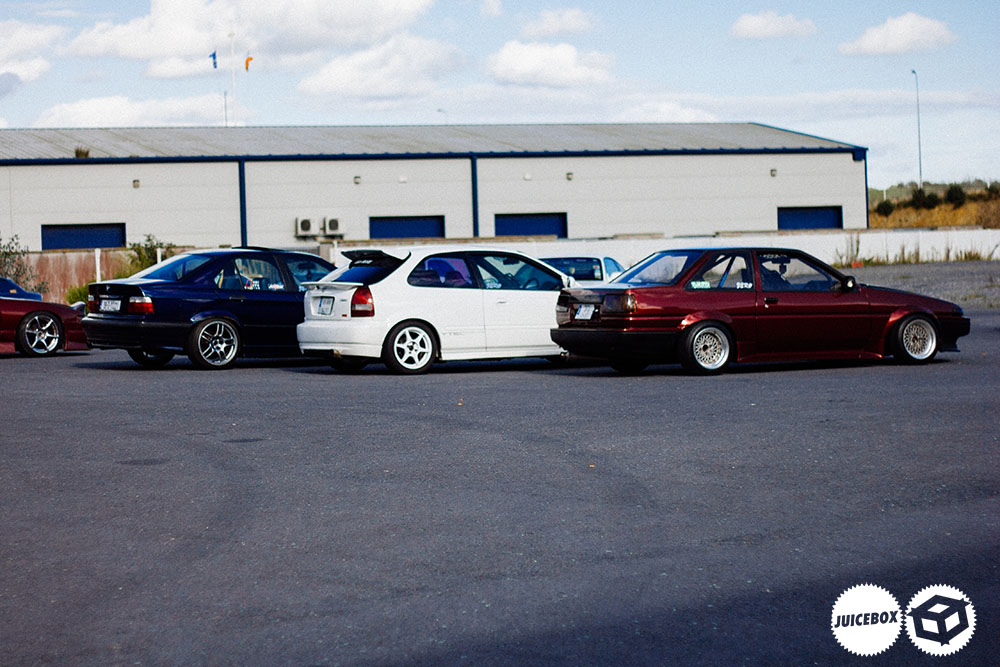 The car scene is still alive and kicking, walking through the yard I was blown away with just how many quality machines were on display.
This country has a car scene that rivals anywhere the best of countries and sometimes its hard to showcase, many owners are hidden away and its rare for them to make it to events or even want to show their pride and joy to others, its a strange place.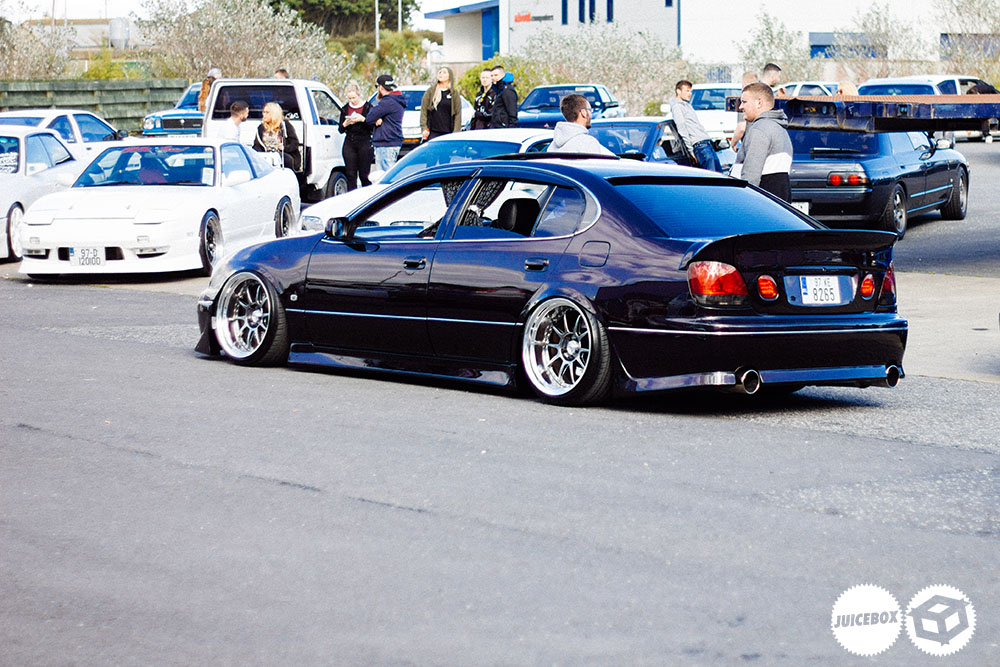 With this event, we have tried to find the best of the best, from all areas we could attract.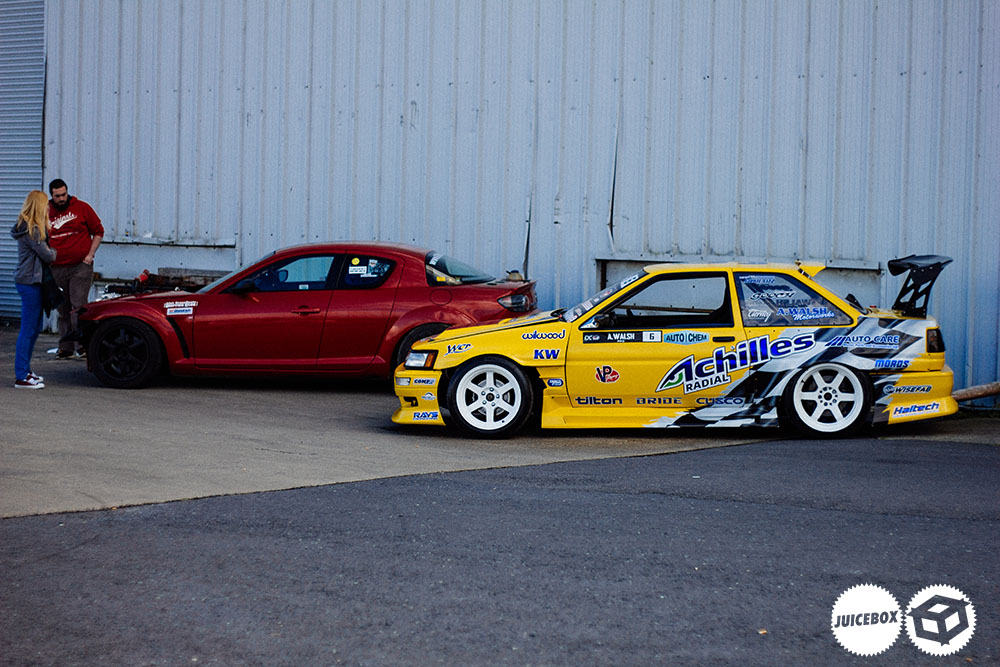 Polar opposites like the RXhate and Adrian's insane v86…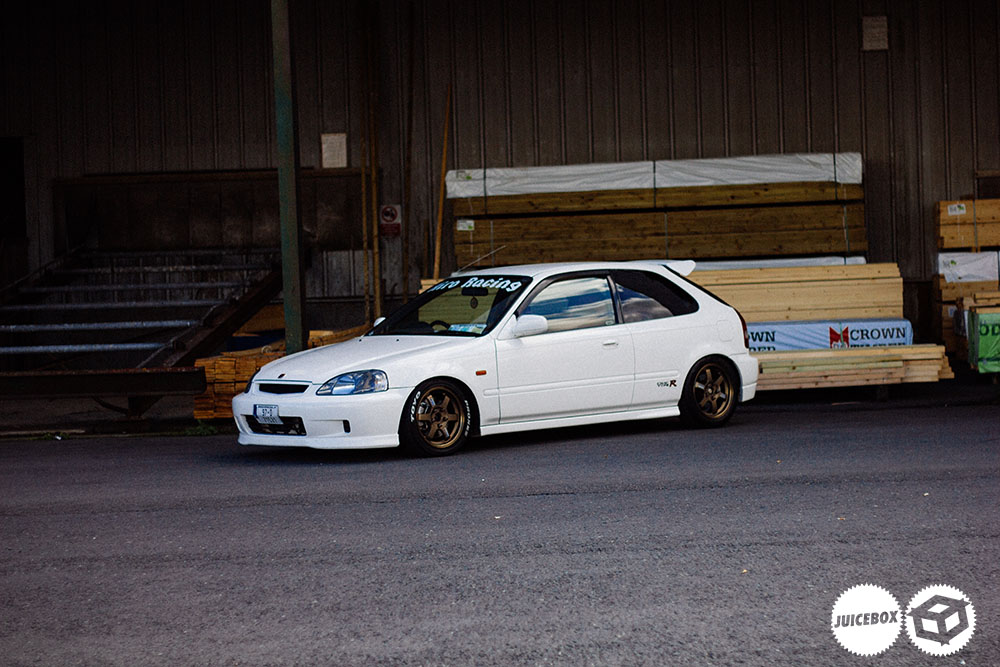 Right down to simple well-done beauties like this EK9…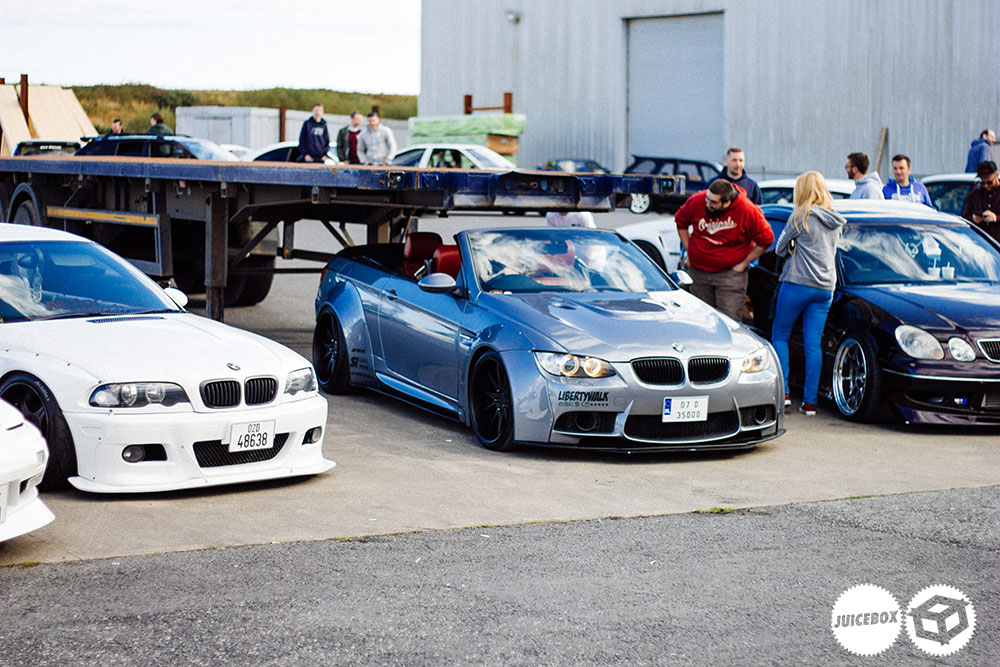 The guys from Ricks car care brought down their Rocket Bunny BMW's and had a fool around fitting them under the trailer.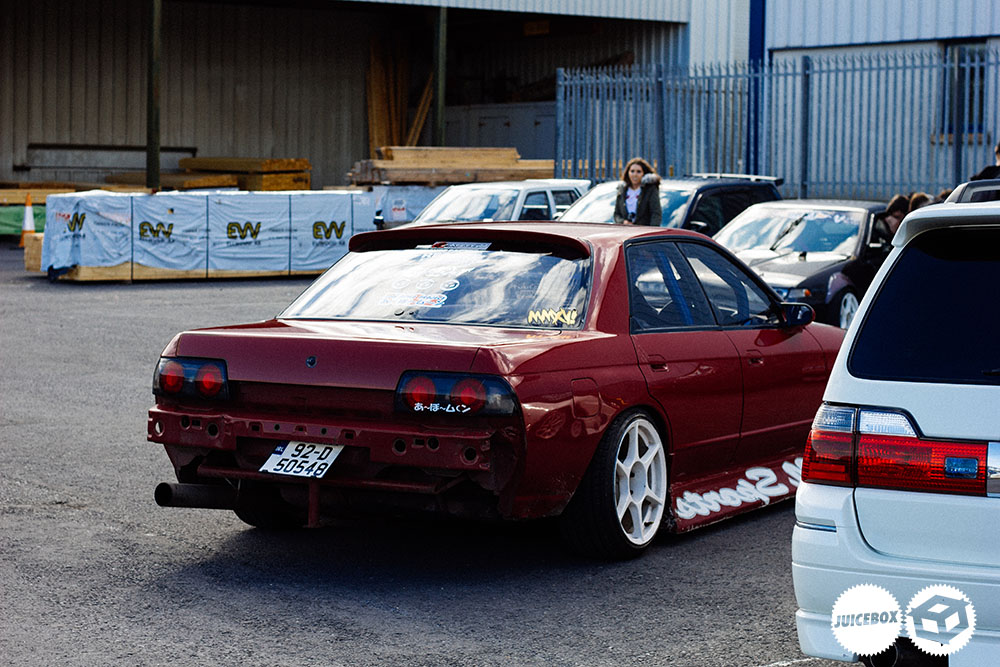 Eamons 32 is showing some rear end.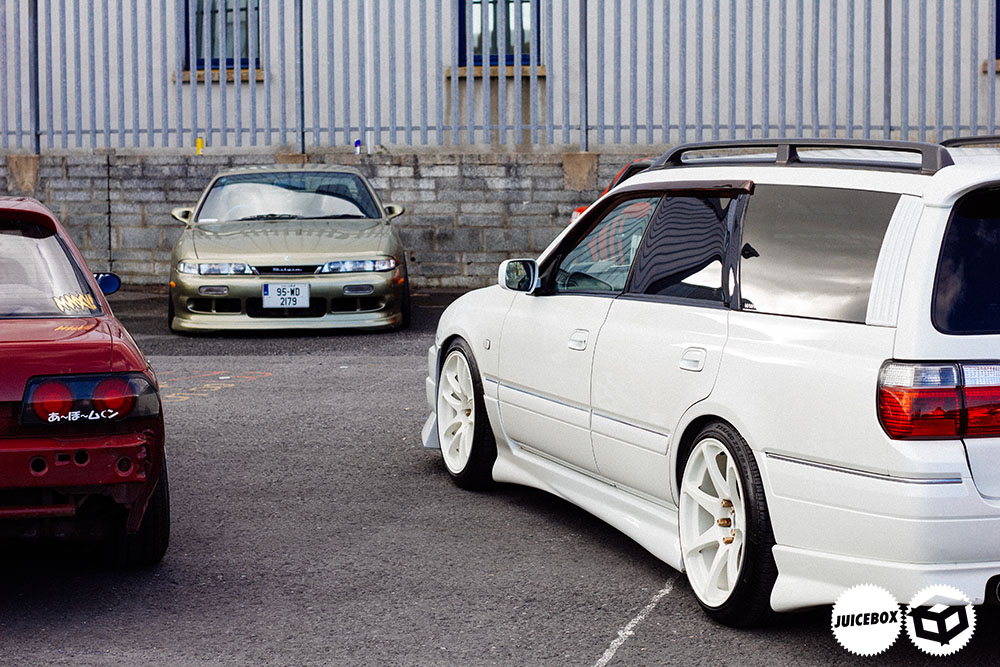 I love this Stagea, Aidan's s14 is pretty good too I suppose.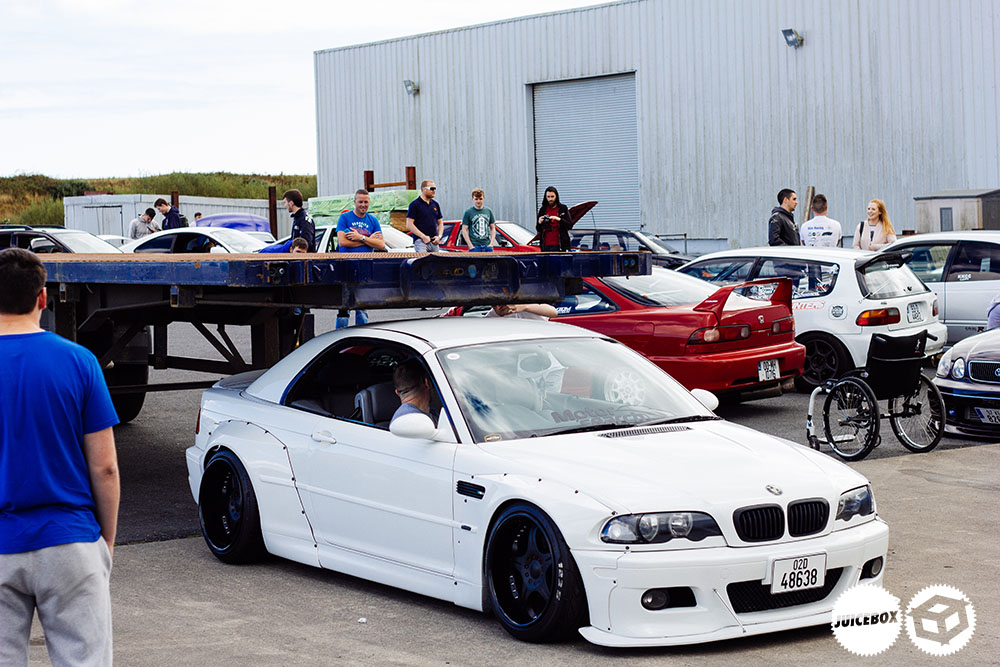 Will it fit?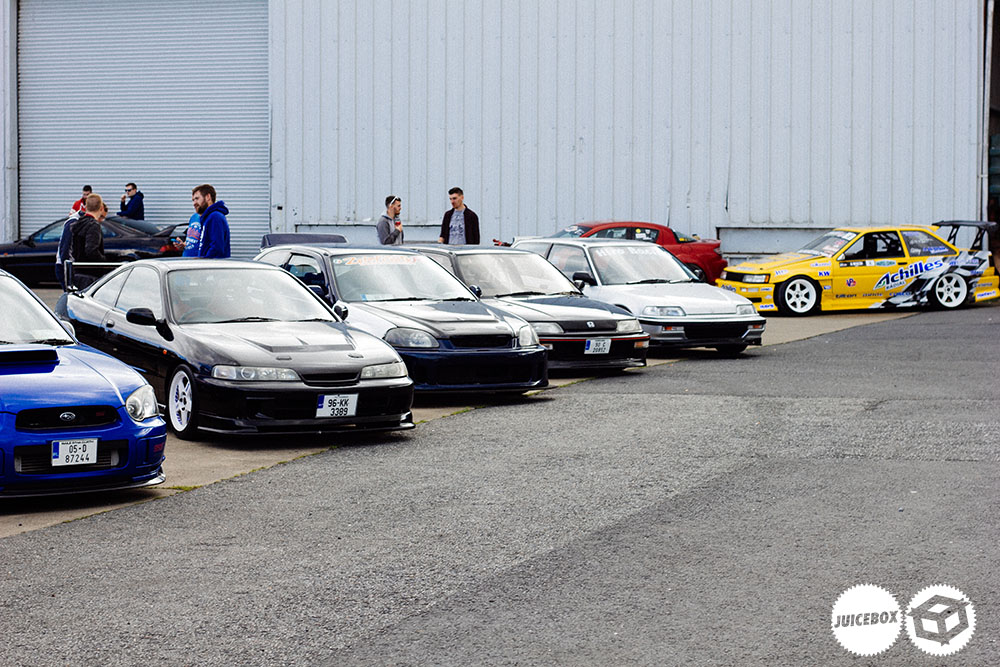 Cars were coming and going throughout the day…
I love the amount of stuff that comes out of the woodwork for the event, Mark's freshly built DC2 was a bit of a show stopper, I'm sad I couldn't get a closer look at some of these machines.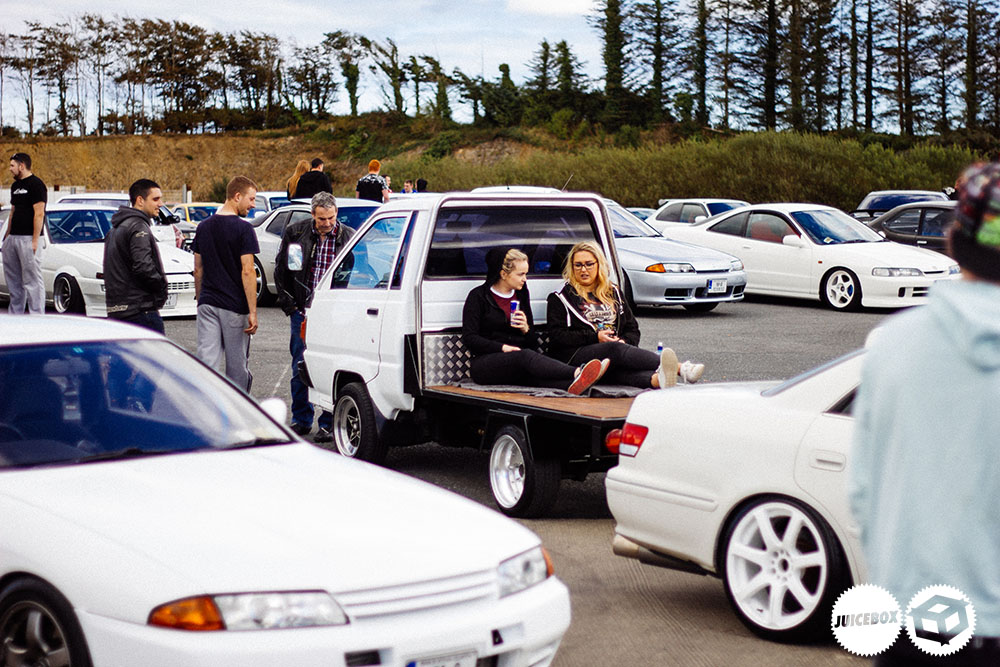 Lennies Lite Ace was a handy place to sit!
Chrissy recently acquired this stunner, looking forward to seeing it again.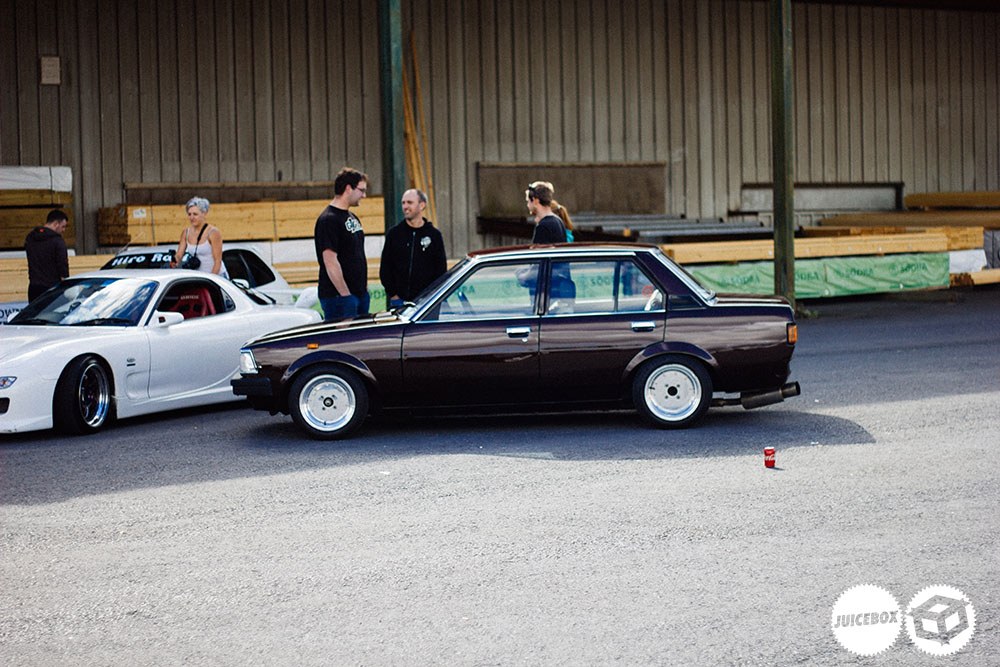 Jamies old Ke looking as good as ever.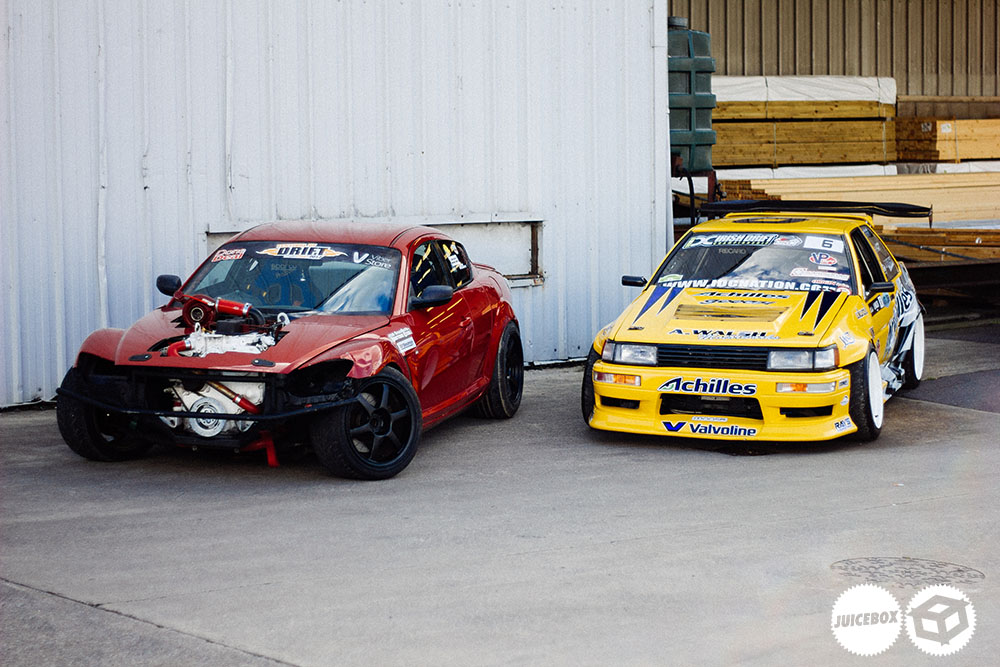 Another shot of this madness.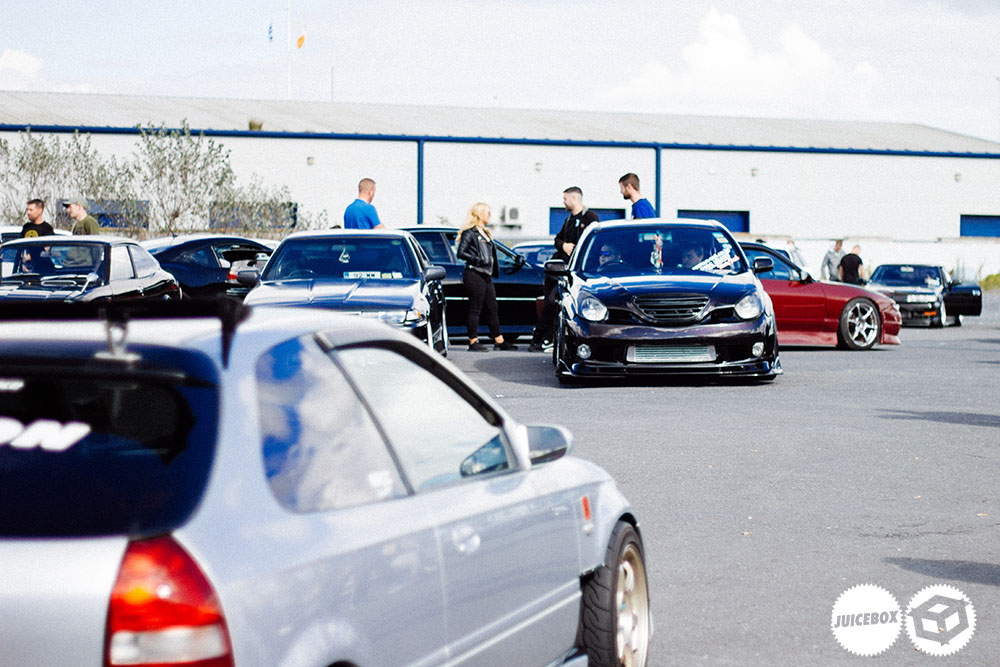 I'll have to spend a little more time on many of these cars over the coming year, most of them deserve features.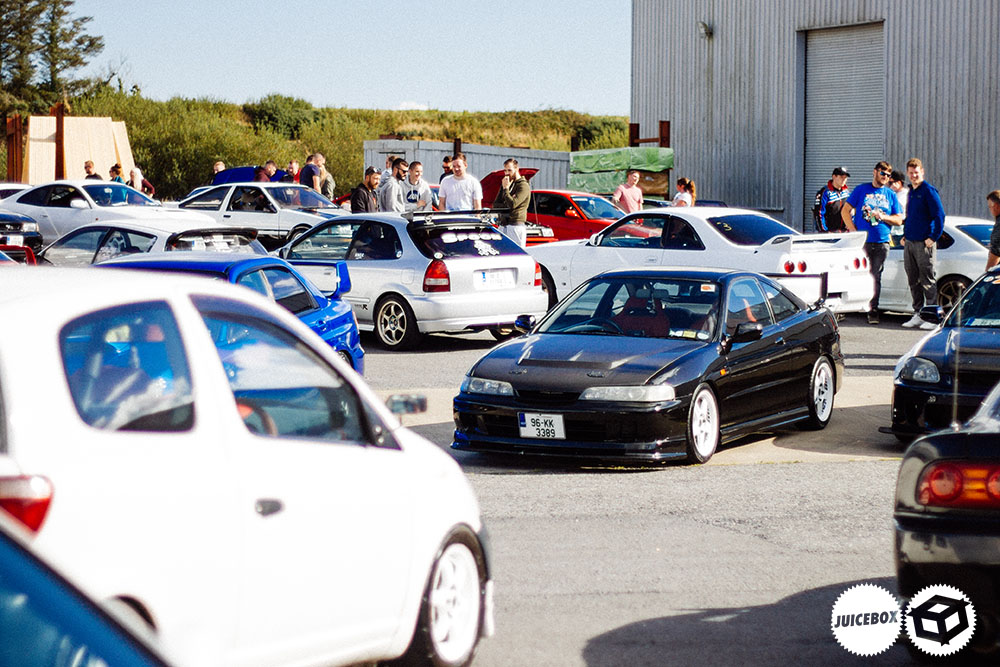 Dylans DC2 on the TE16's with that Mugen Gen two is a saucy combination.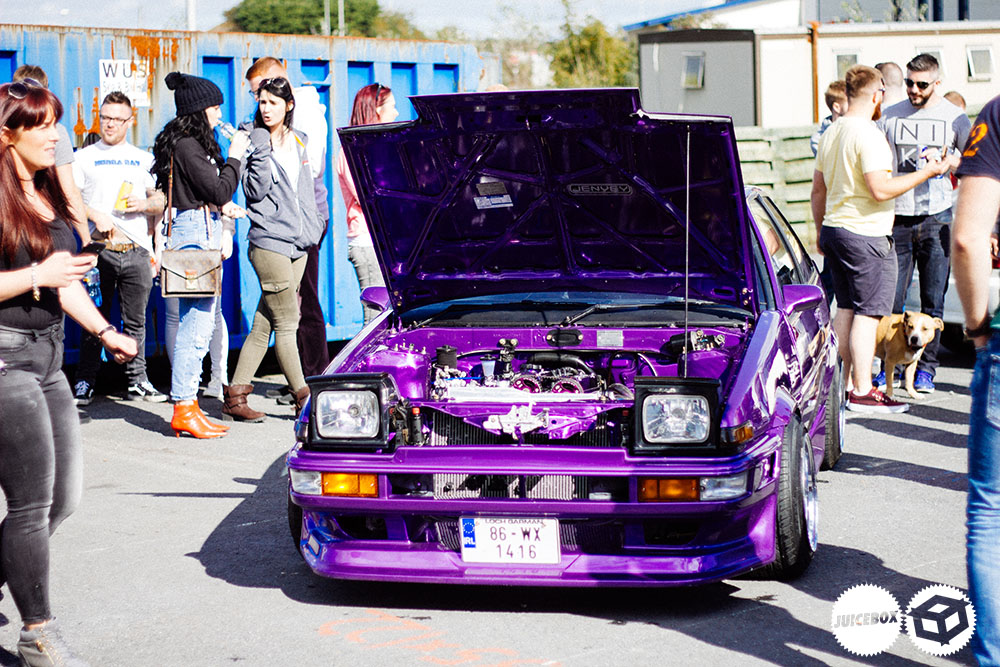 One of the main attractions of the day was Amanda's newly rebuilt T50 machine, this car is incredible. This was its first proper outing since its completion.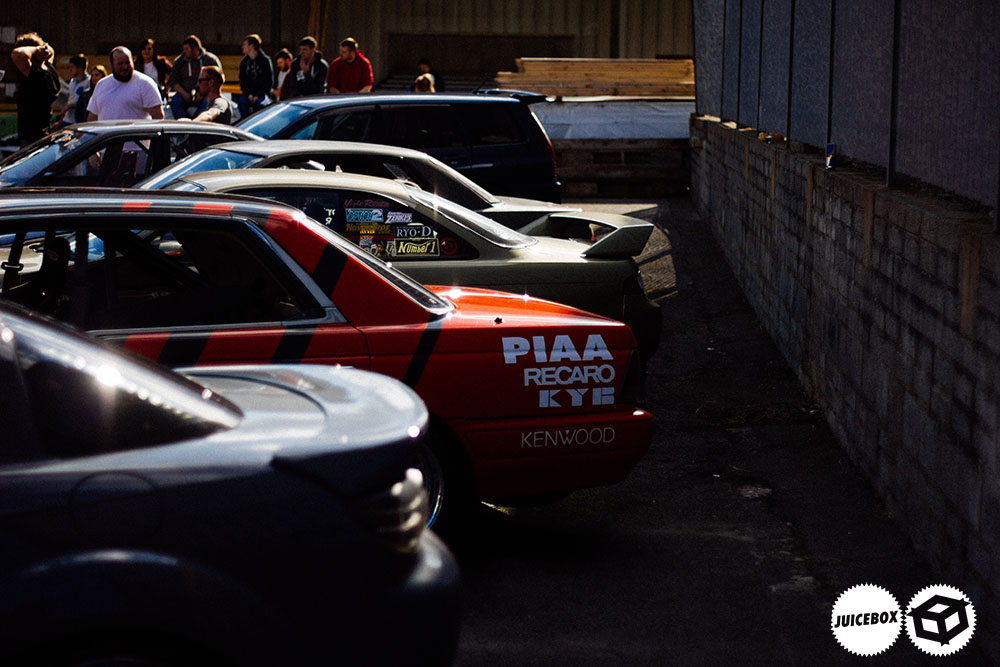 Such a contrasting set of rear ends…
Loved this thing, forgot who actually owns it now but glad it accidentally rolled in.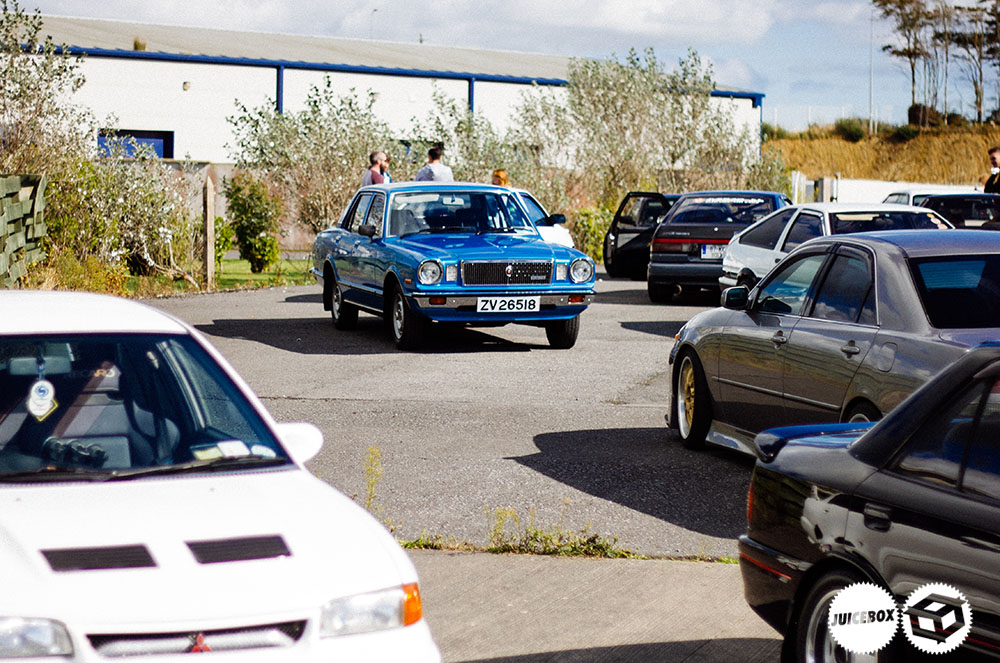 I also loved the fact that we saw a few older machines make an appearance.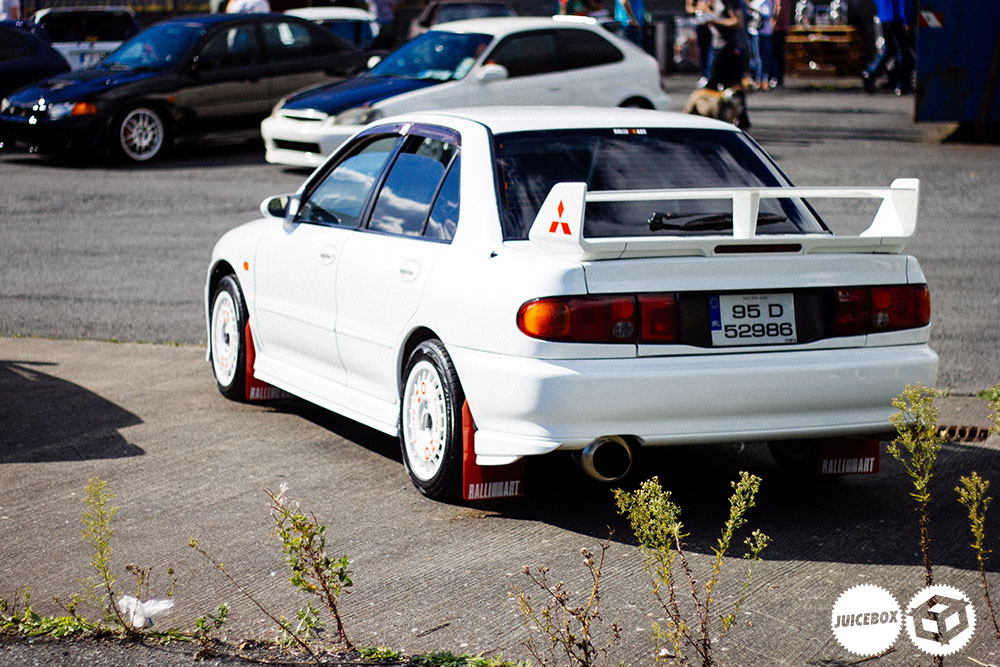 I cant remember the last time I saw an Evo III, loved the rally look on this beast.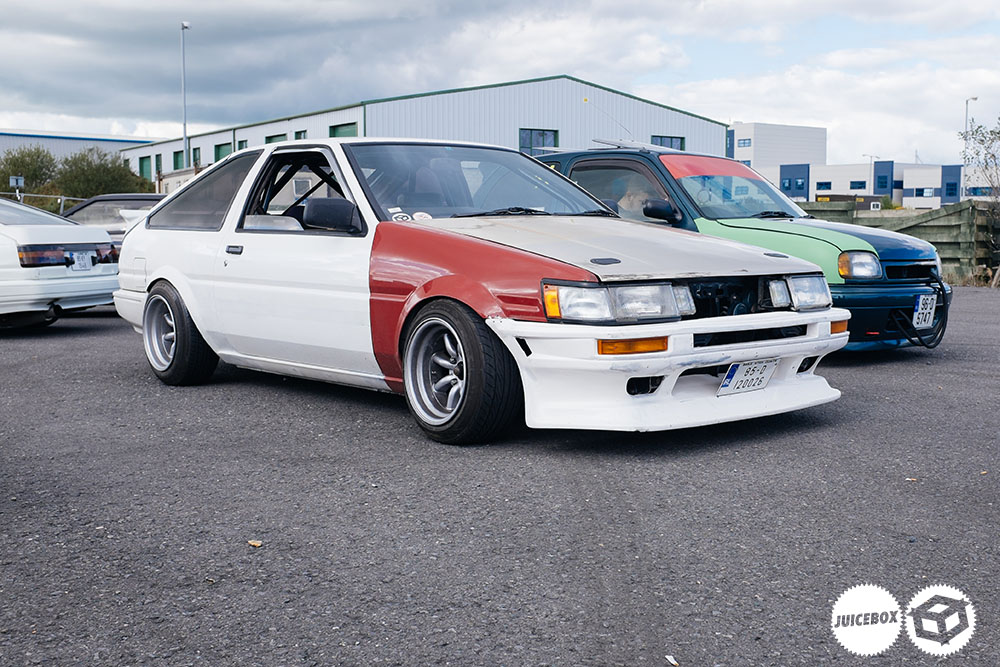 Mikey brought his work in progress beauty, a lot has subtly changed since the previous BBQ.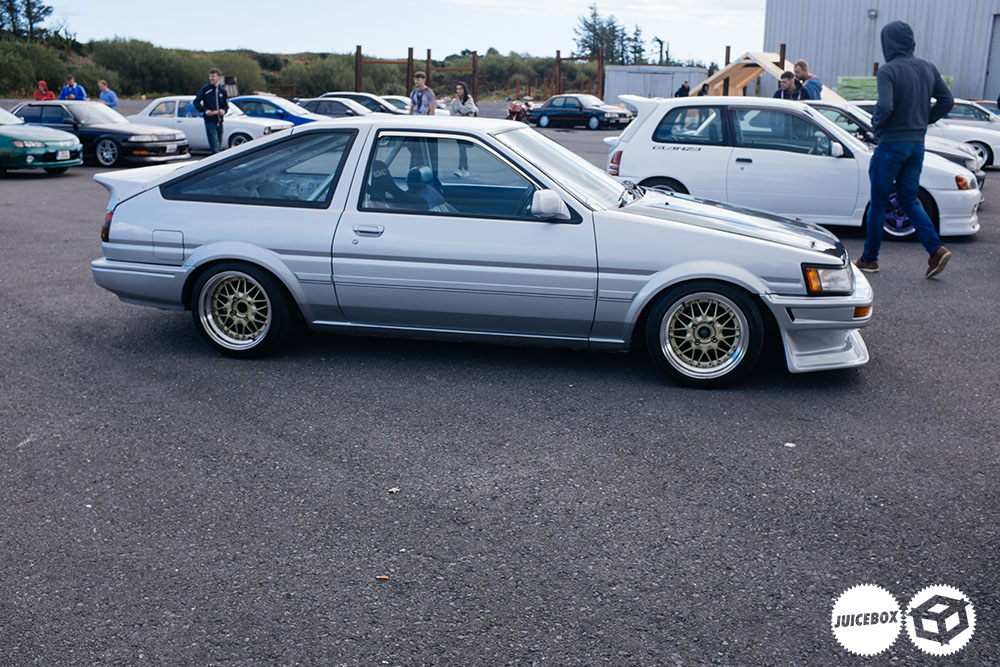 It was good to see David Hartley back in an 86.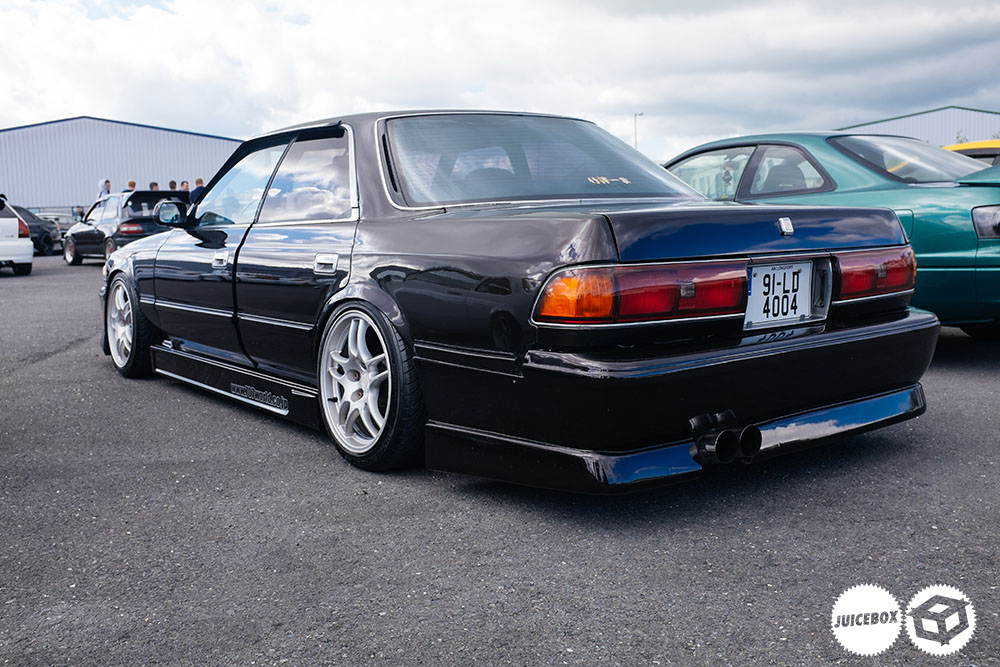 I've got a serious crush on this car, it might be a bit of a problem.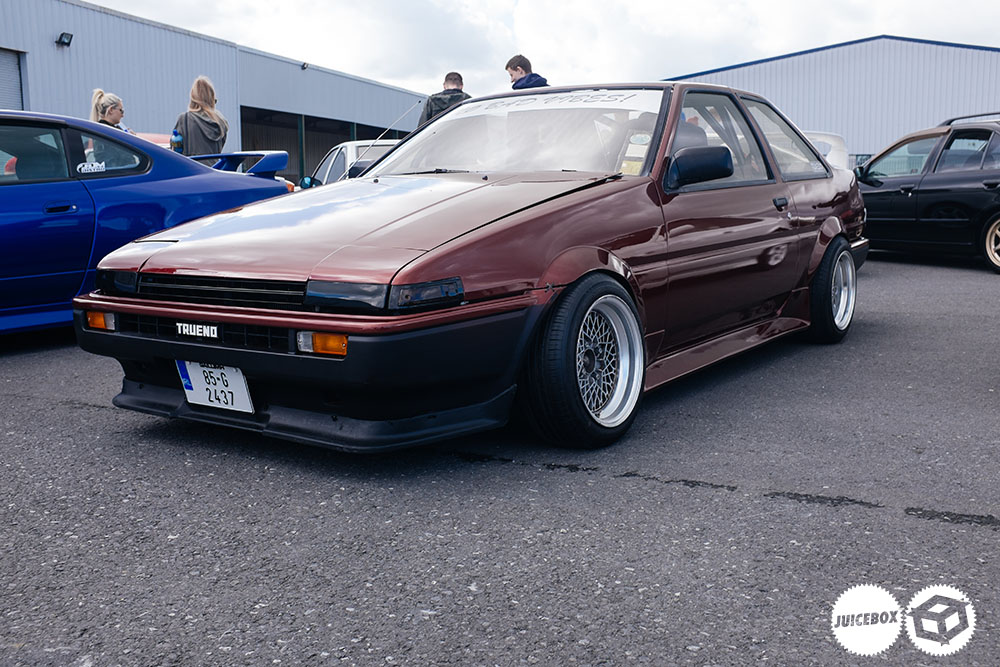 Another frequent machine is this stunning Zenki 2 door which we are quite fond of.
Dave Lee's stunning Vertex S15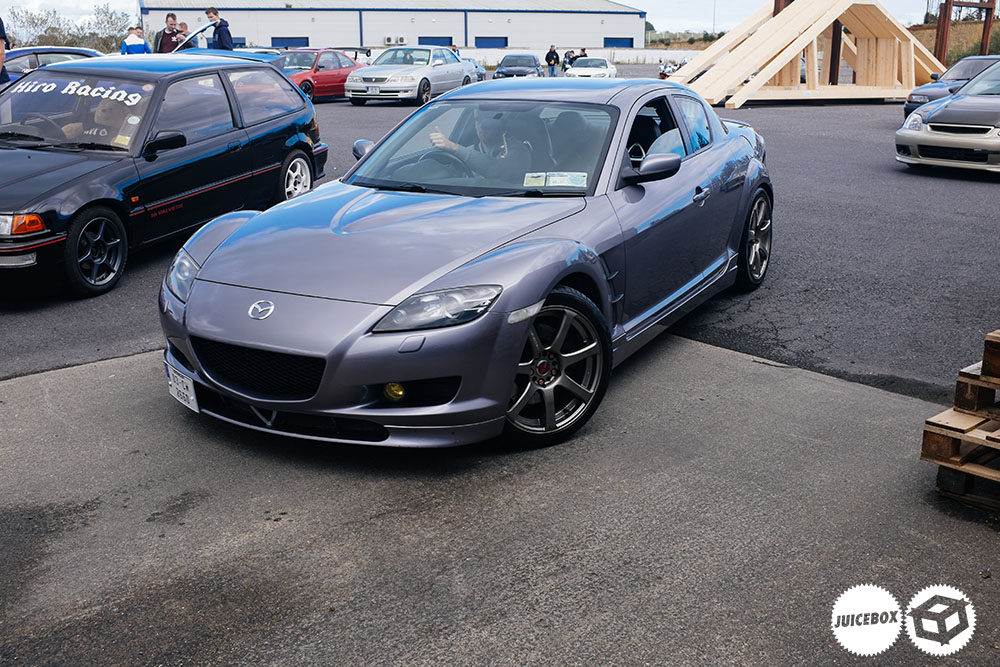 Nice to see another RX8 with some good looking shoes.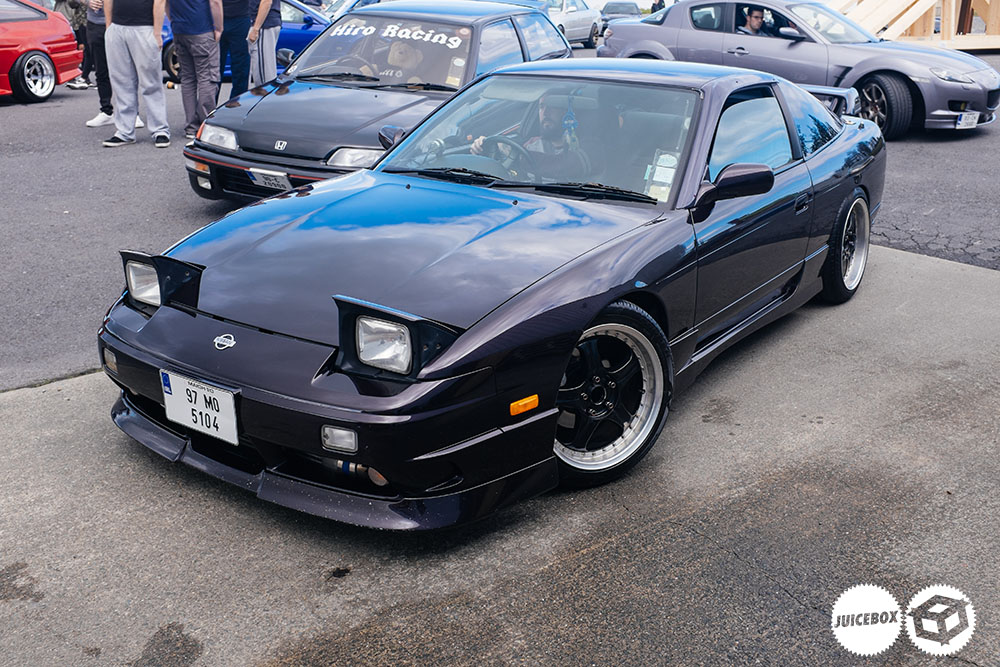 Cant get enough of a kouki 180sx.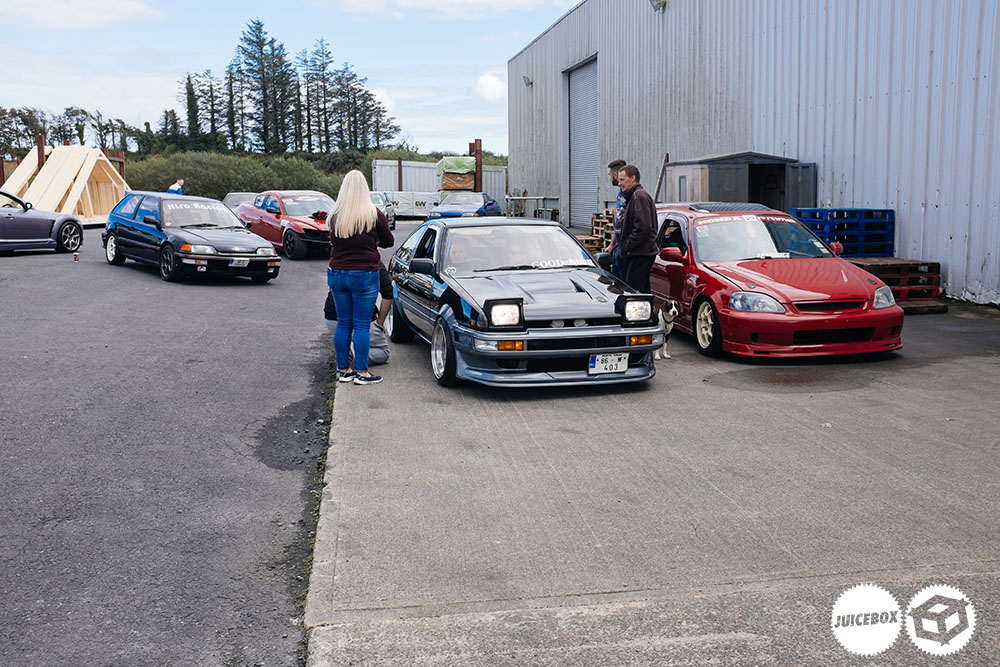 Seans 86 is always a treat…
Much like Jackies DC2, we featured a while back.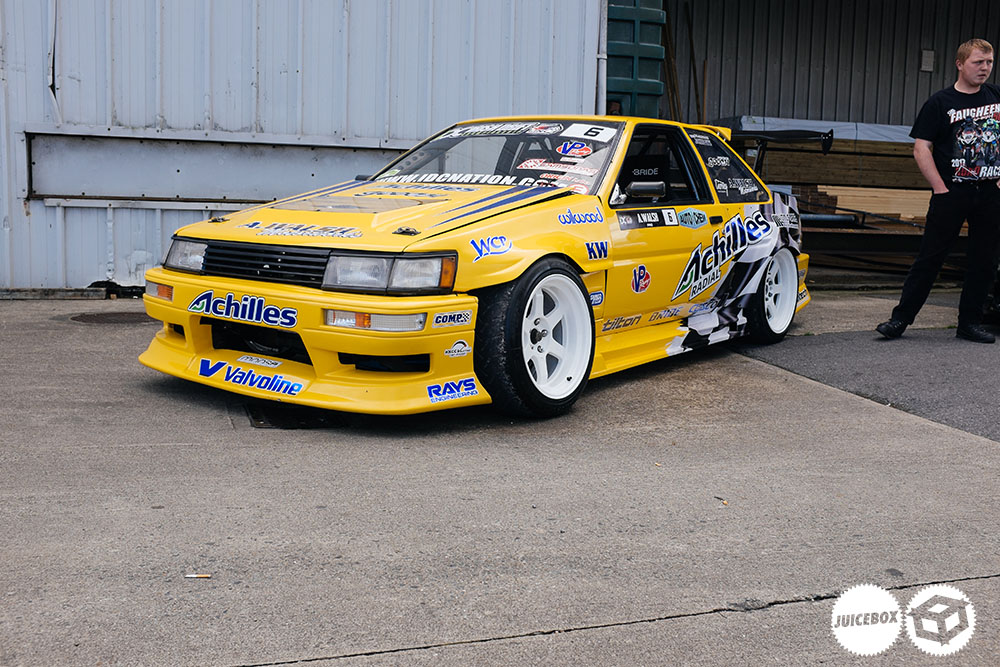 Its crazy to think that Adrian brought this car to the first BBQ back in 2011.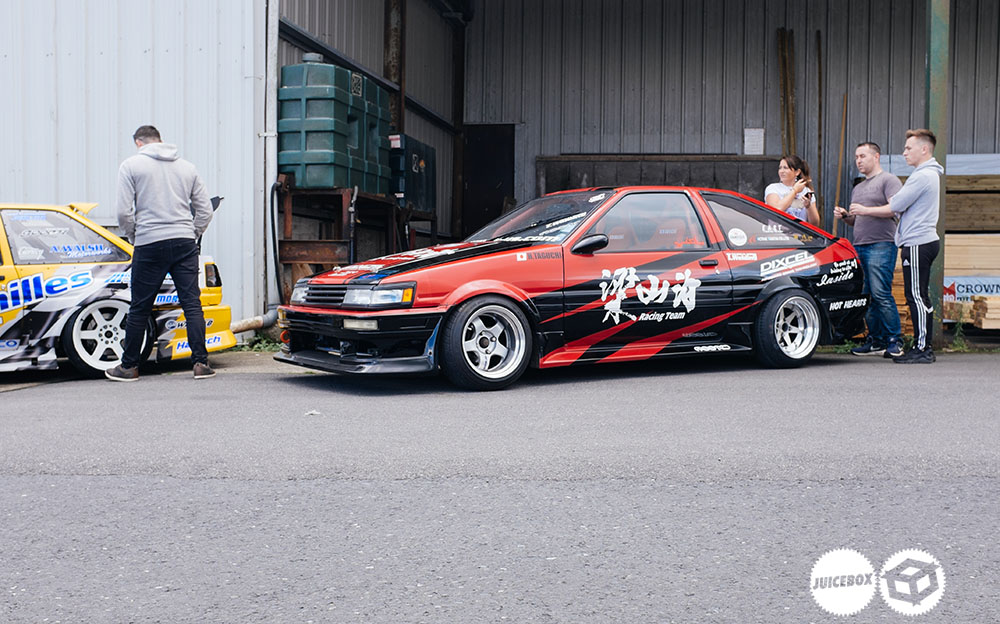 Kevin was also at it but with a similar 86.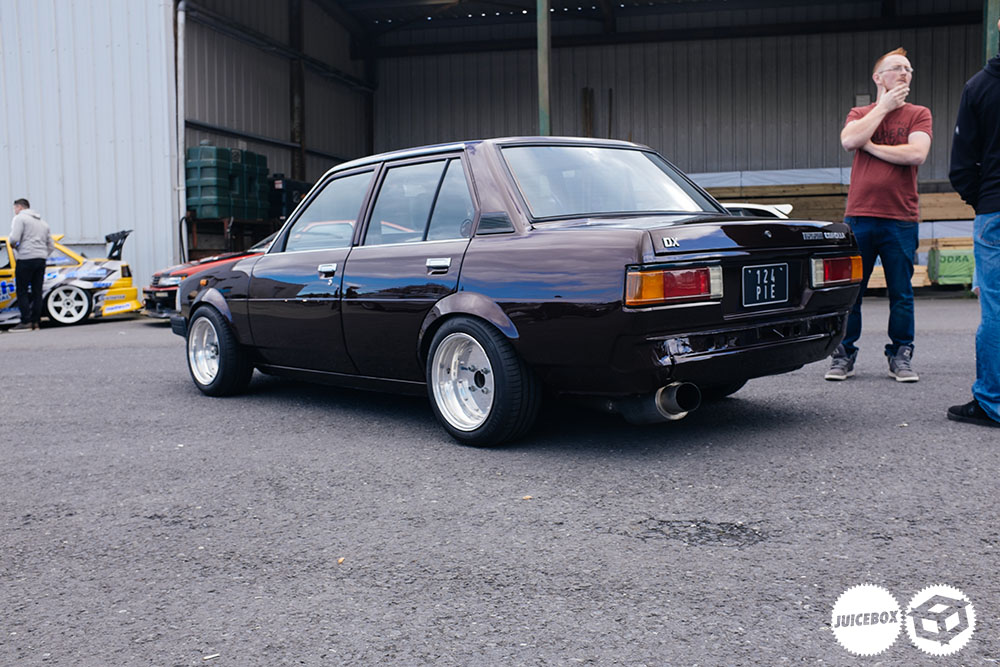 A nice rear end shot of Pie, I will always have fond memories of this car.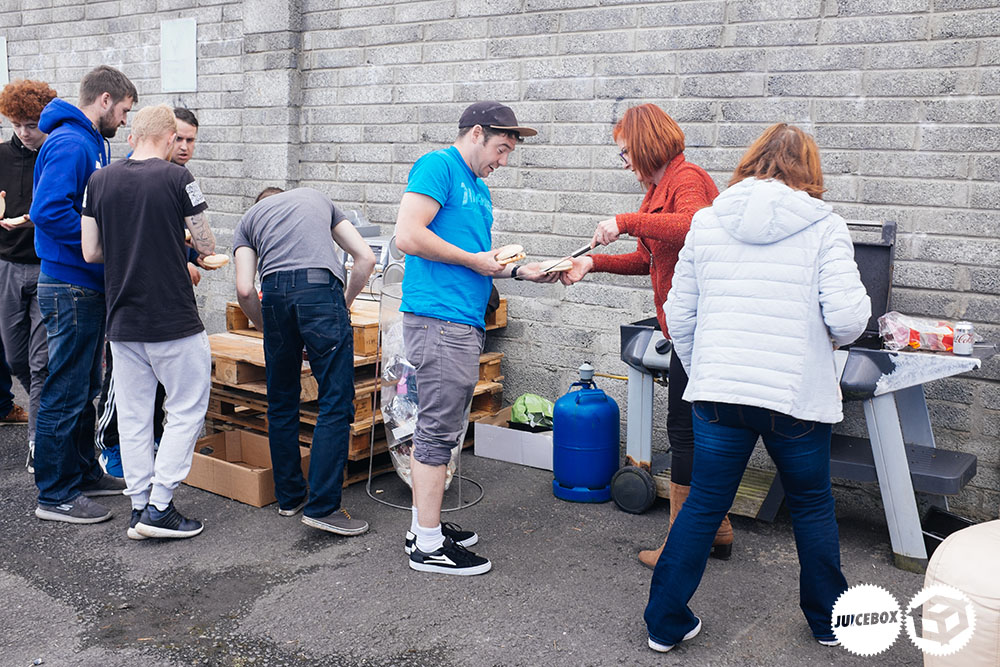 Flanders navigating a Blaa and O Flynn's burger, for the first 100 burgers they were handmade by one of our close friends to ensure you got a taste of the good stuff. When those ran out the rest of the burgers were courtesy of the Tescos finest range, regardless who could argue with free burgers and a good day out.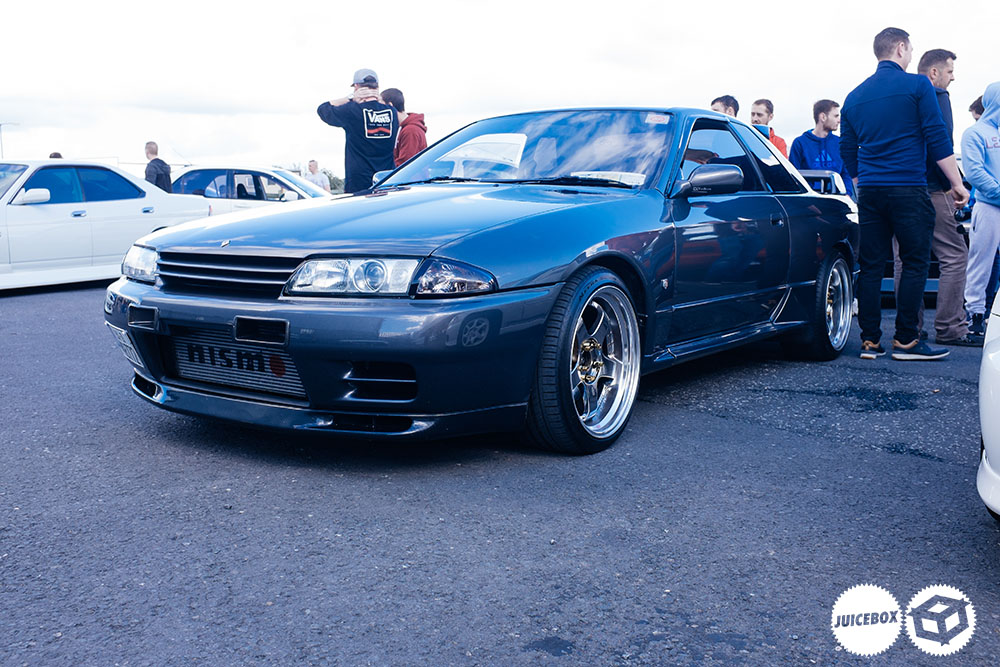 Alans GTR was at the event last year, this time around it was sporting some superb SP1's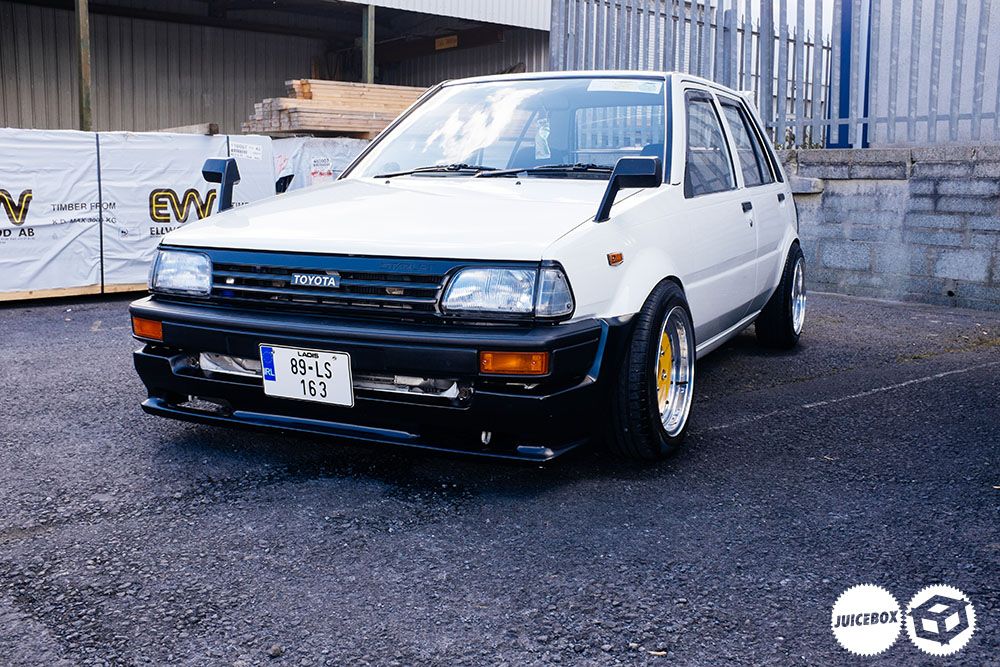 Evans starlet is always a favorite too.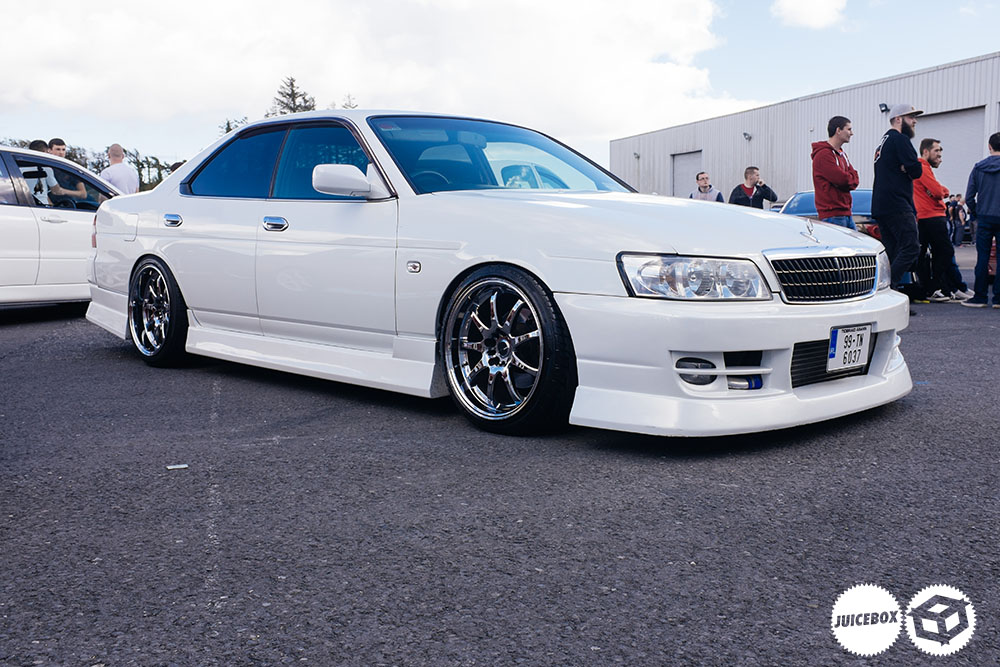 Big shout out to the owner of this C35 for making the trek down, what a great looking car.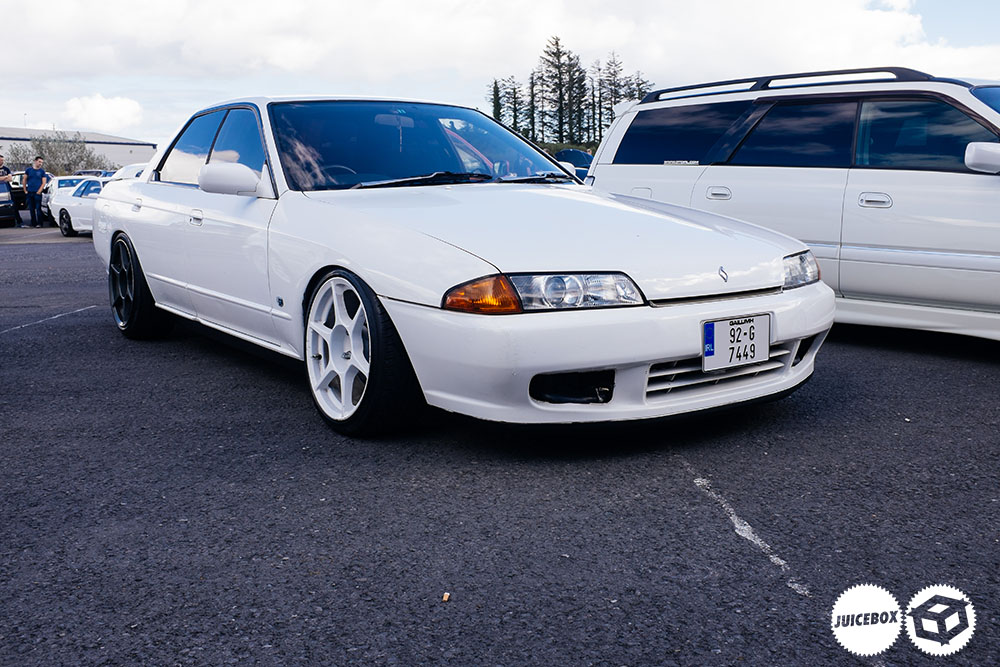 Nicky brought out his two 32 four doors, this immaculate original example was such a contrast…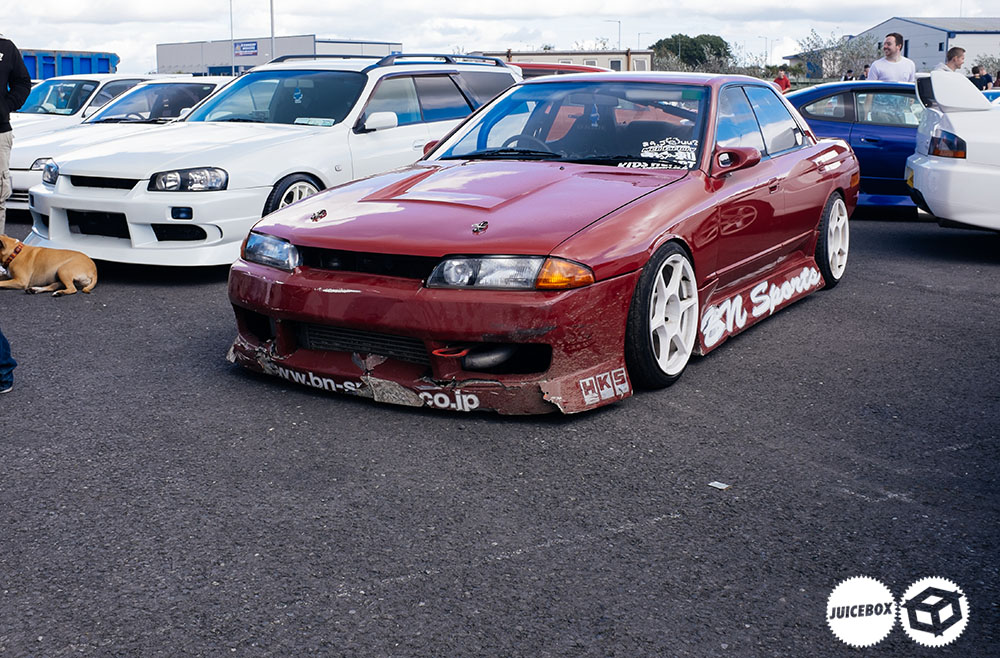 To this BN Kitted masterpiece.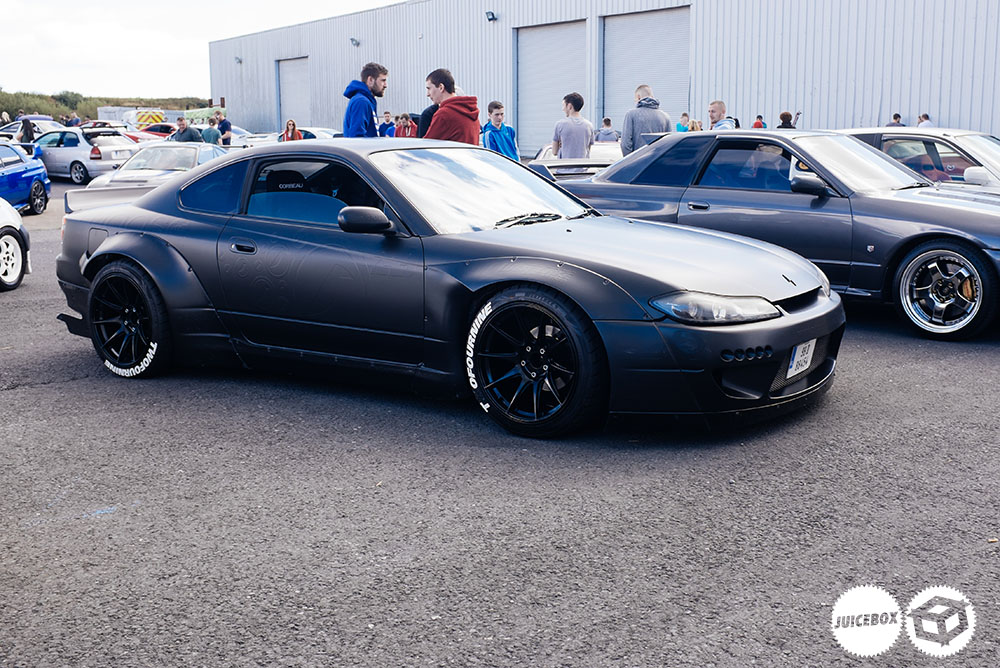 Peden Nielson made the journey up from cork in his Rocket Bunny kitted s15.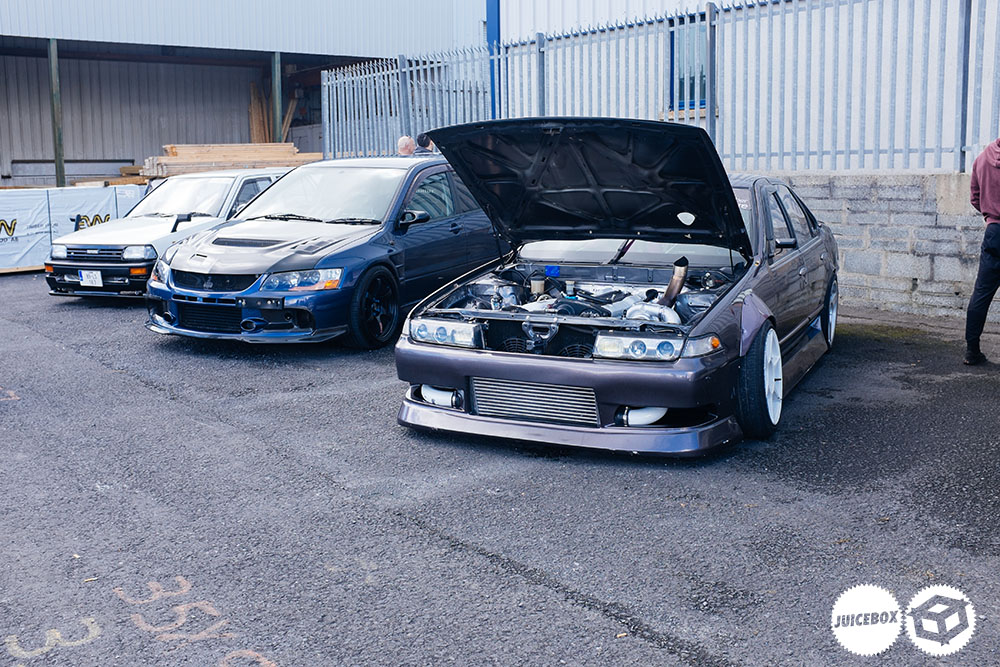 Ben Kiely's Cefiro is an angry machine.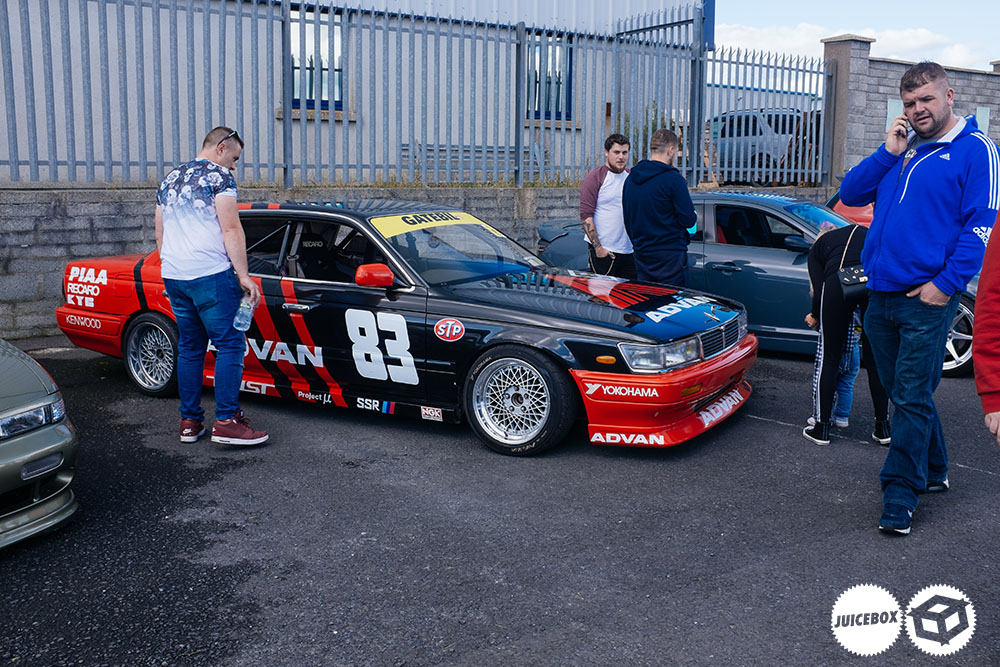 Reubens Laurel was getting its well-deserved attention all day…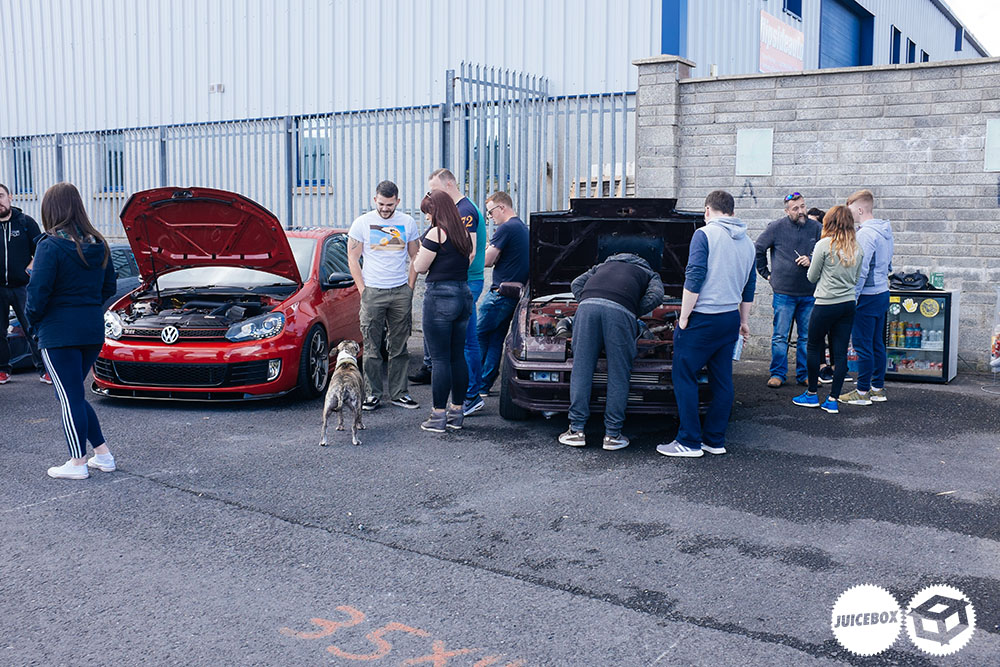 Along with the oul trusty Trueno, there were quite a few people interested in seeing it up close.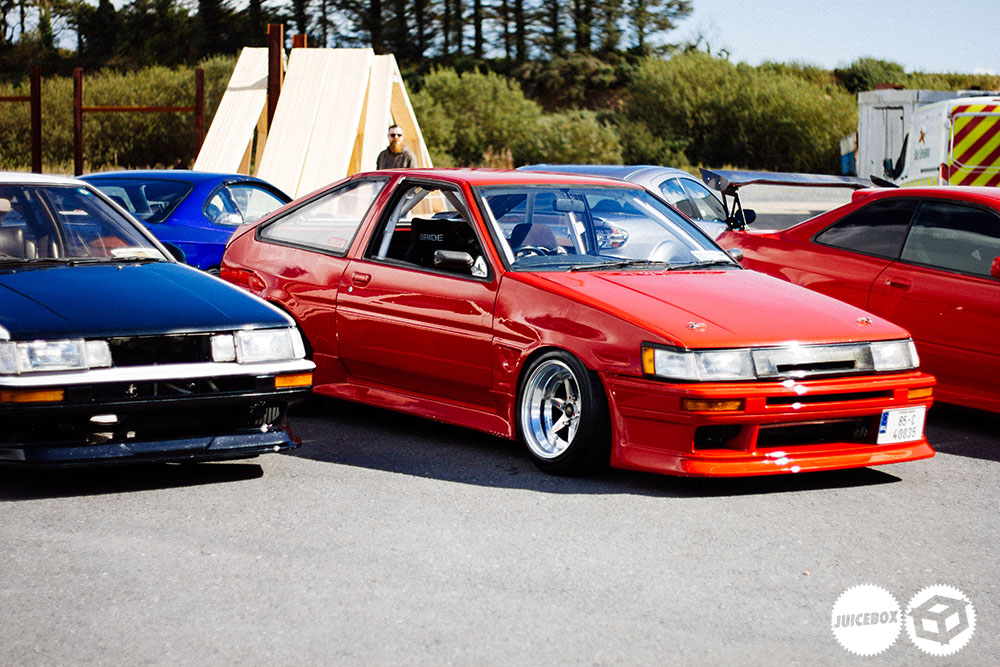 Great to see the RYO car back on a decent set of shoes, another car I have a serious love for.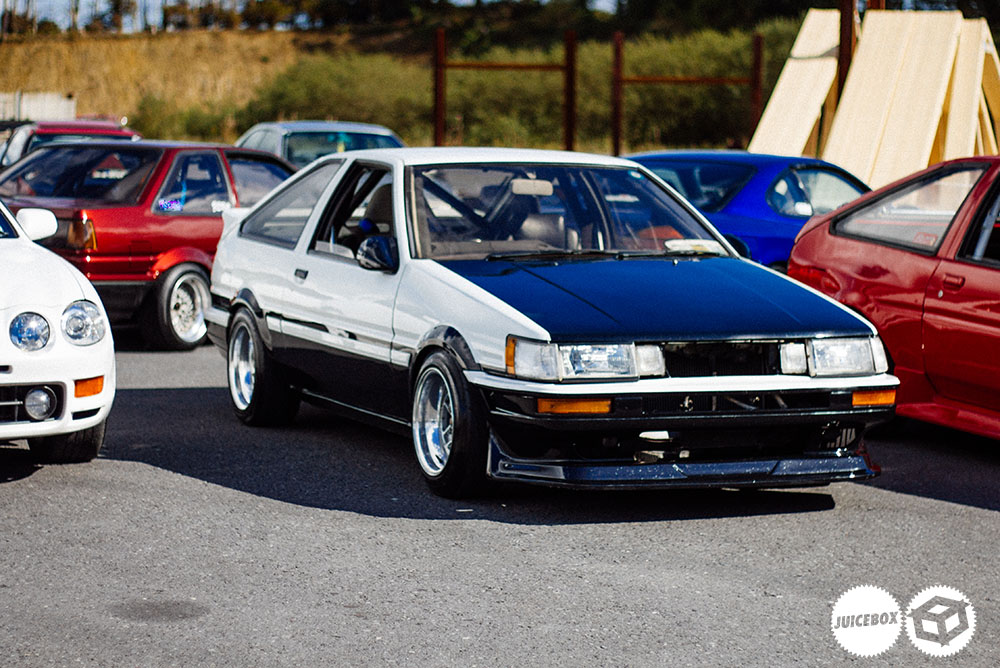 Next to it was this Goodline fronted Levin on MKII's, a timeless combo.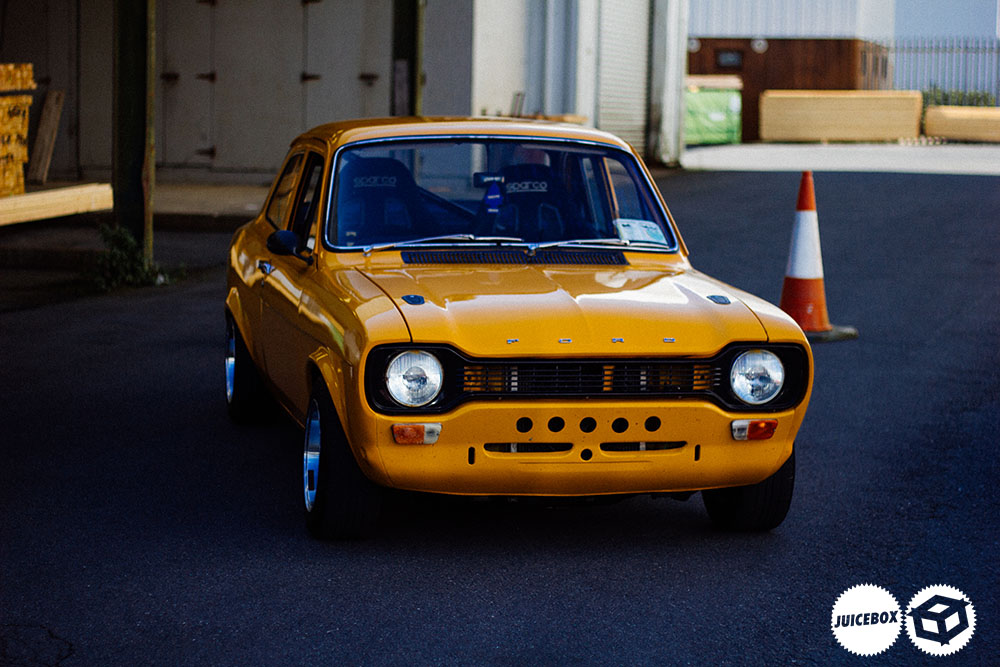 Paddy O Gorman broke the mold with his fantastic looking MK Escort, I wish there was more variation at these, Paddy was definitely holding it down for the non-Japanese.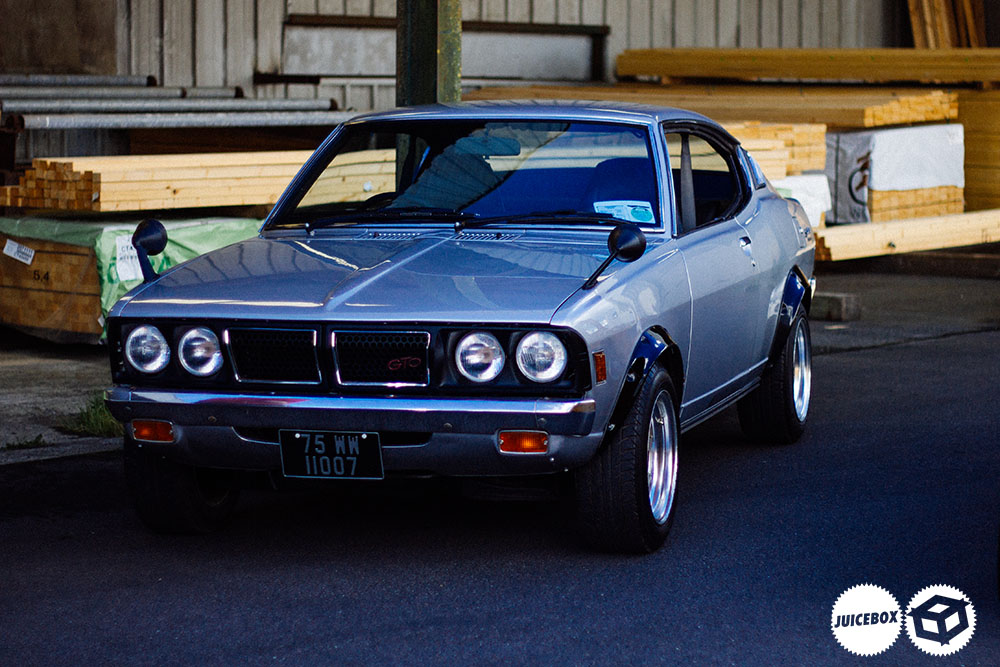 Everything about this GTO!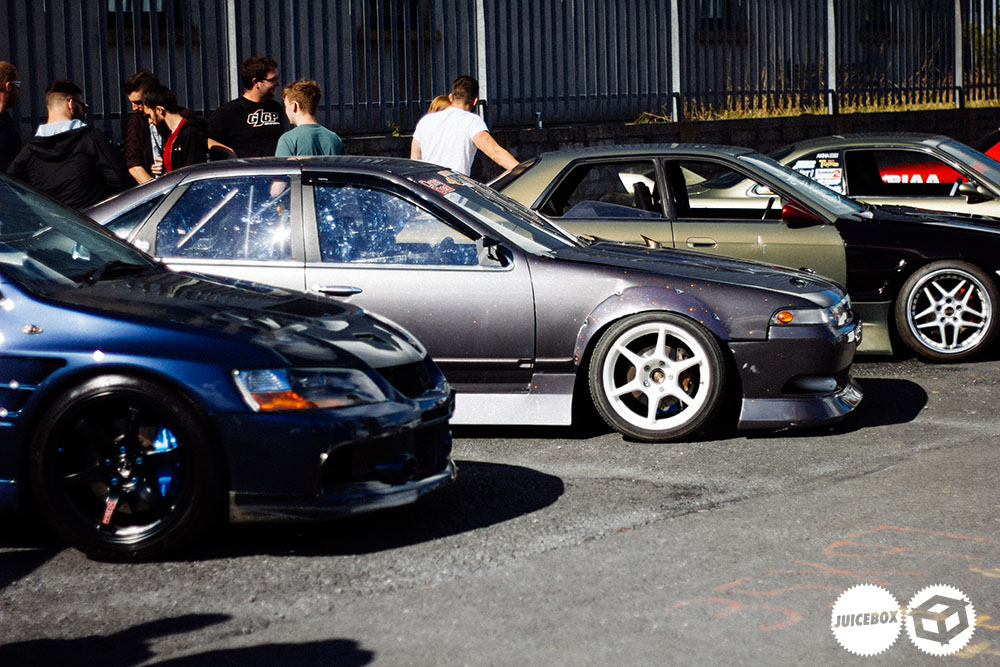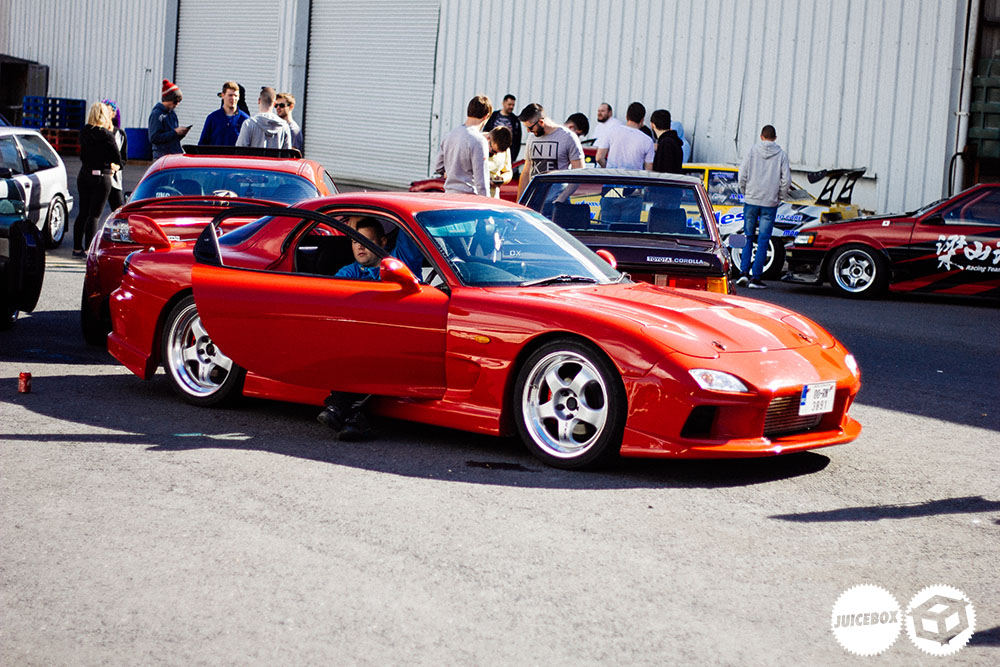 There were a few stunning RX7's at the event, this was the only photo we managed to capture.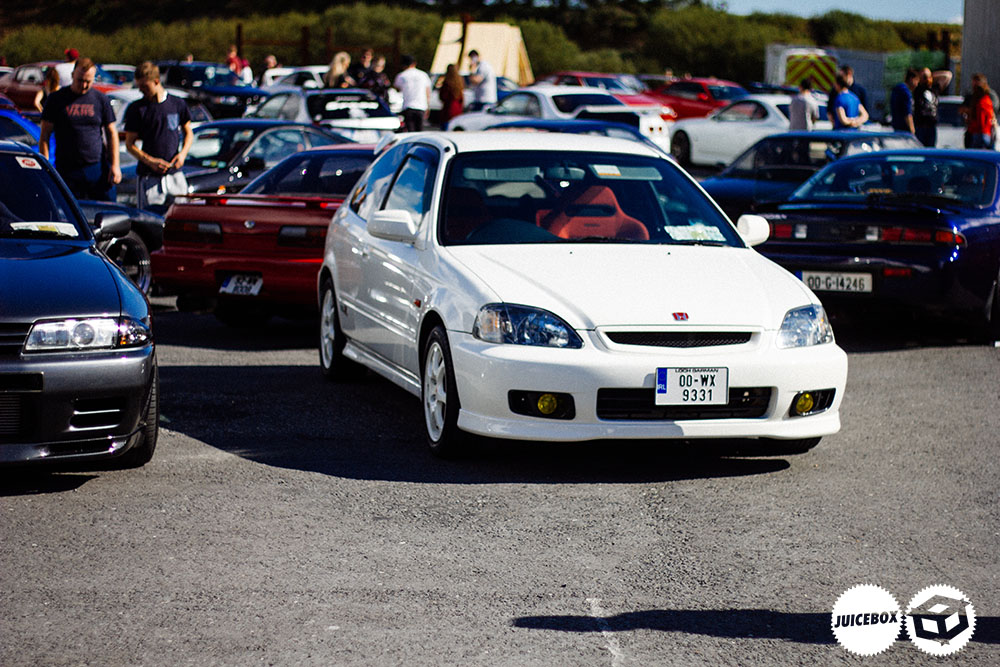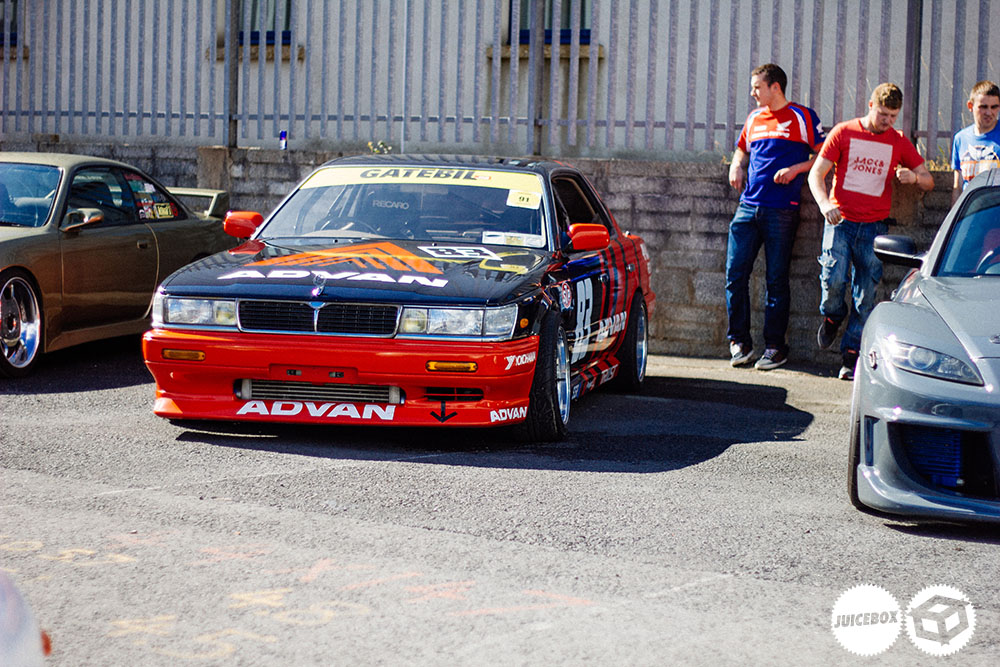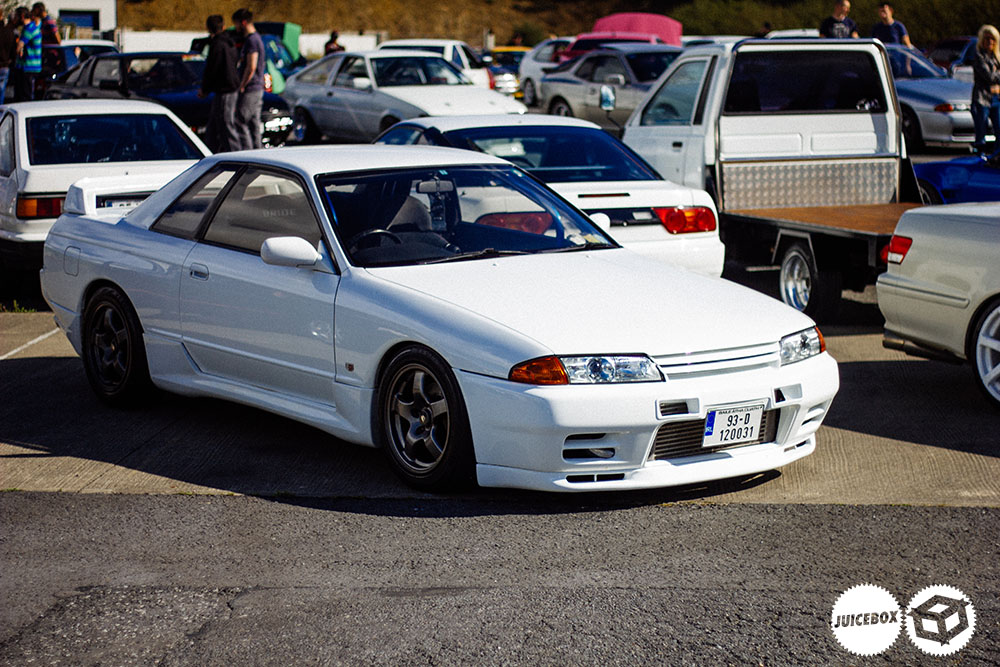 David McGrath's 32 is another beauty, all OEM GTR parts on a GTS works wonders, even the wheels are perfect on this.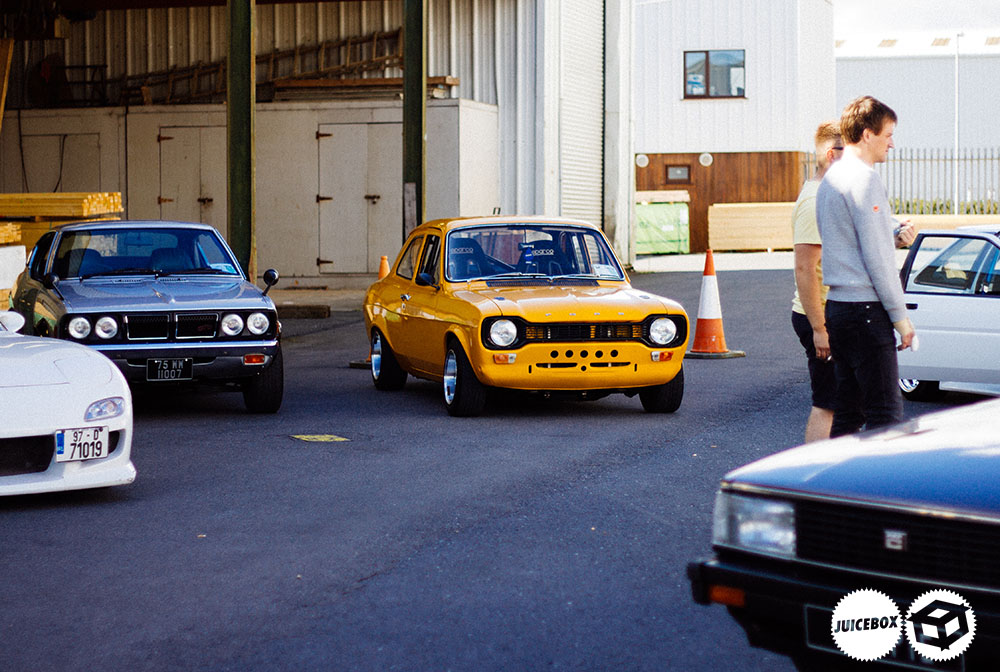 Hello there.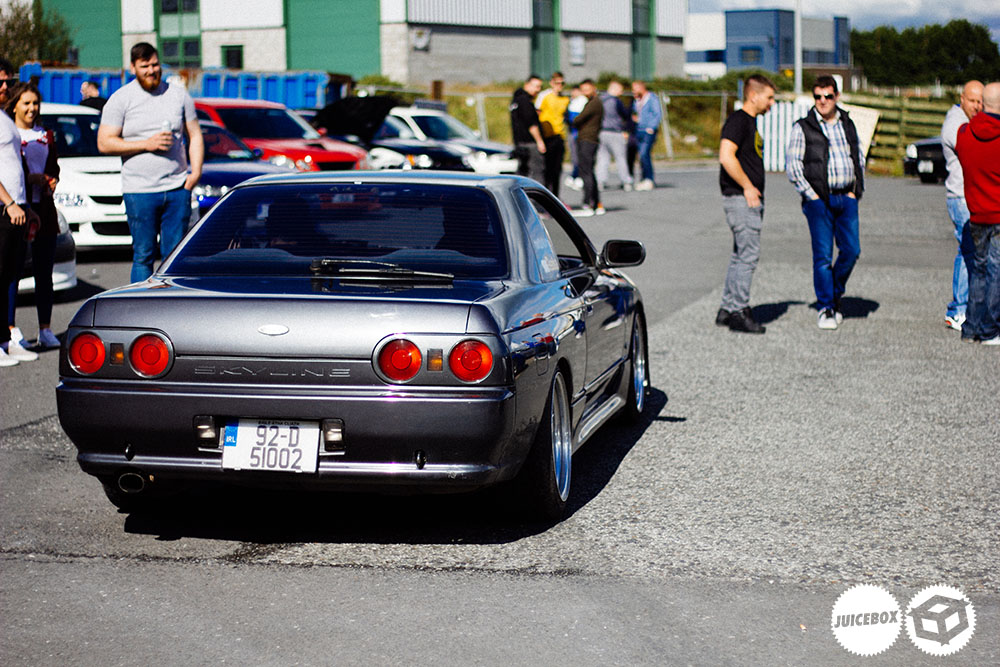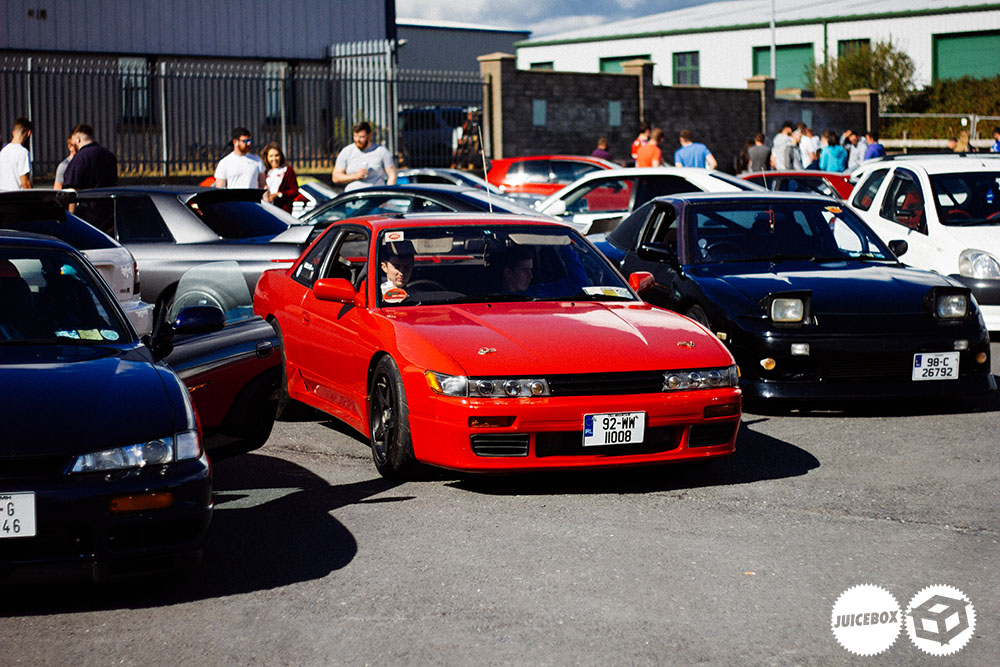 I love the look of this PS13, far too little of these cars have anything but a drift or stance appearance, this one just looks like it wants to go fast around a track with its OEM Aero sticky tyres and those hood pins.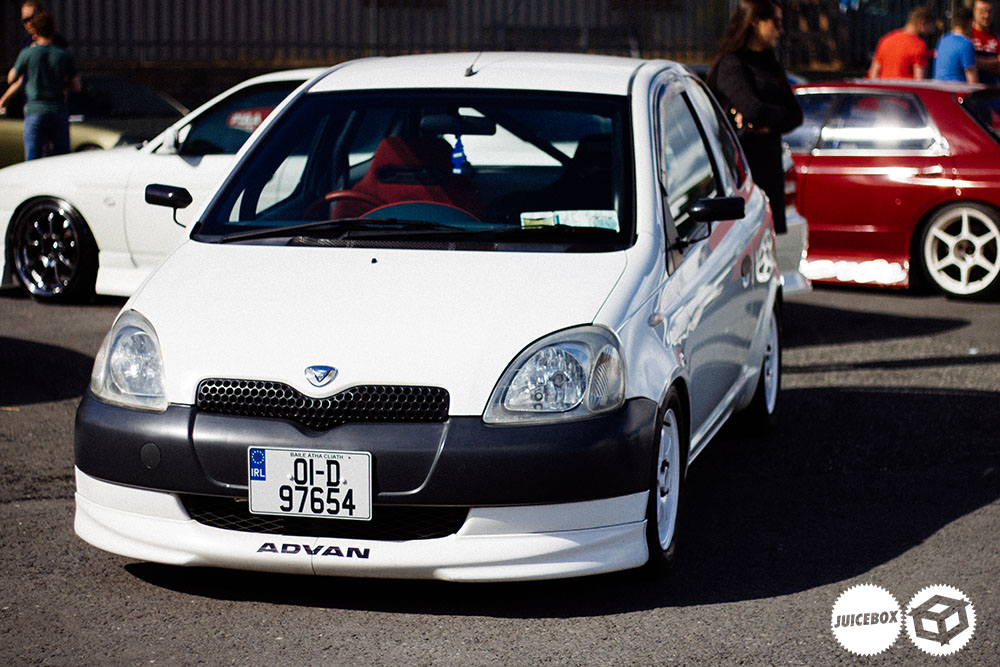 The TRD MSB Vitz.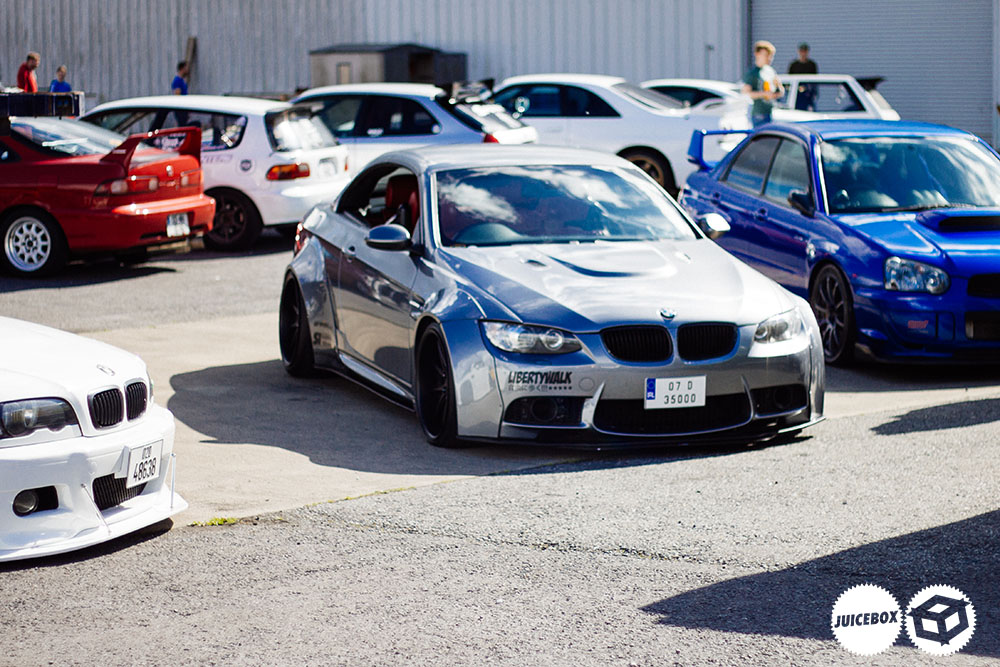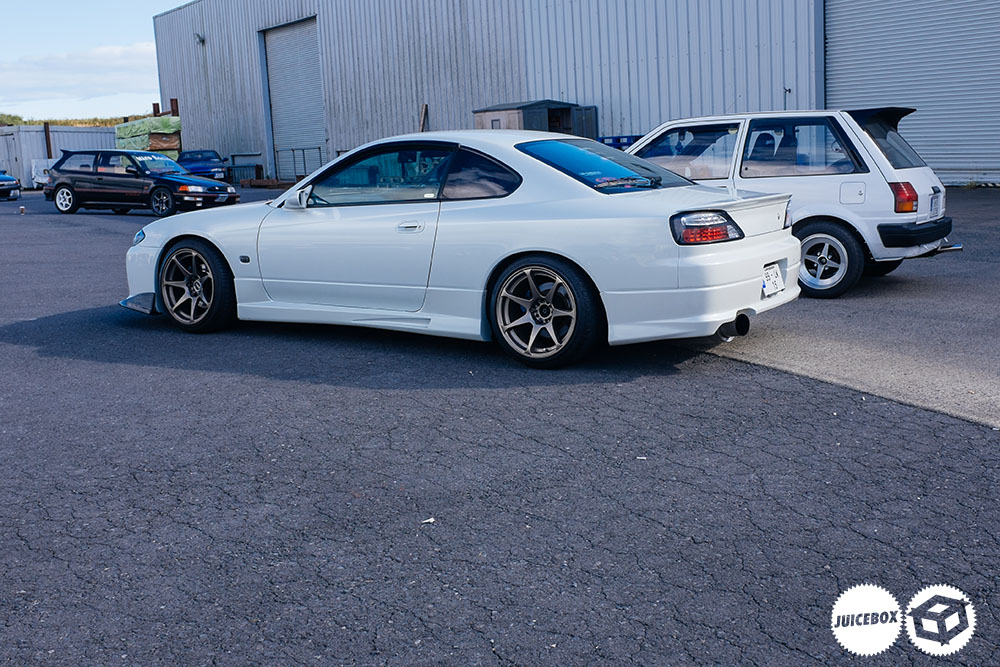 I keep forgetting John Gammel owns this stunner, his GC10 usually takes all the attention away, cheers for making the trip up.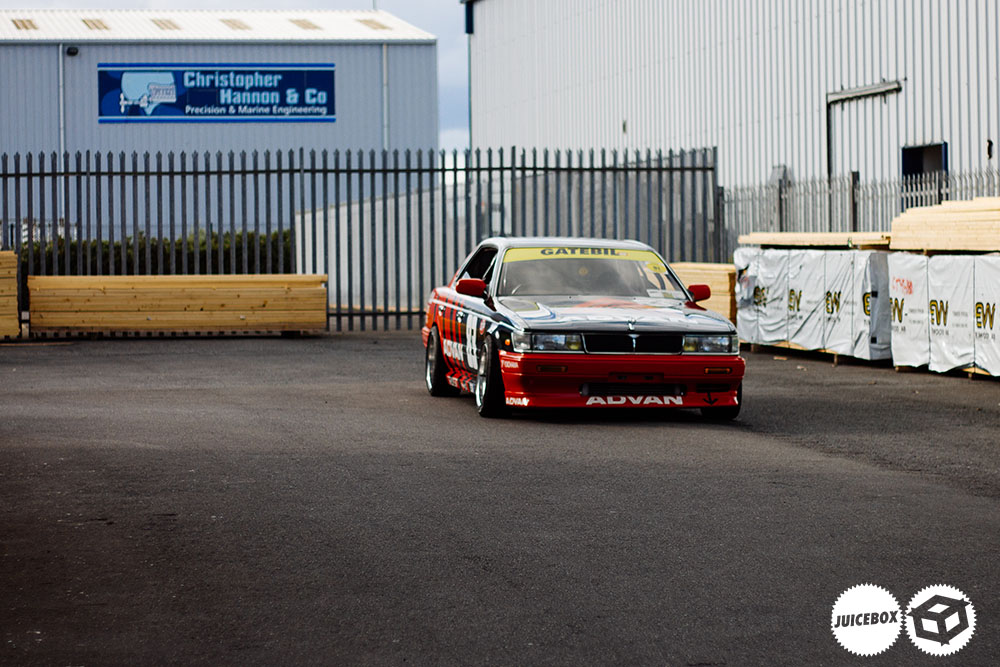 It was a smashing day, for me personally it all happened very quickly, I was trying to do a million things at once but learned a lot and know how we would do it differently next year, Paddy put together a top-notch feature for Speedhunters and both myself and Reuben got spotlights on the site.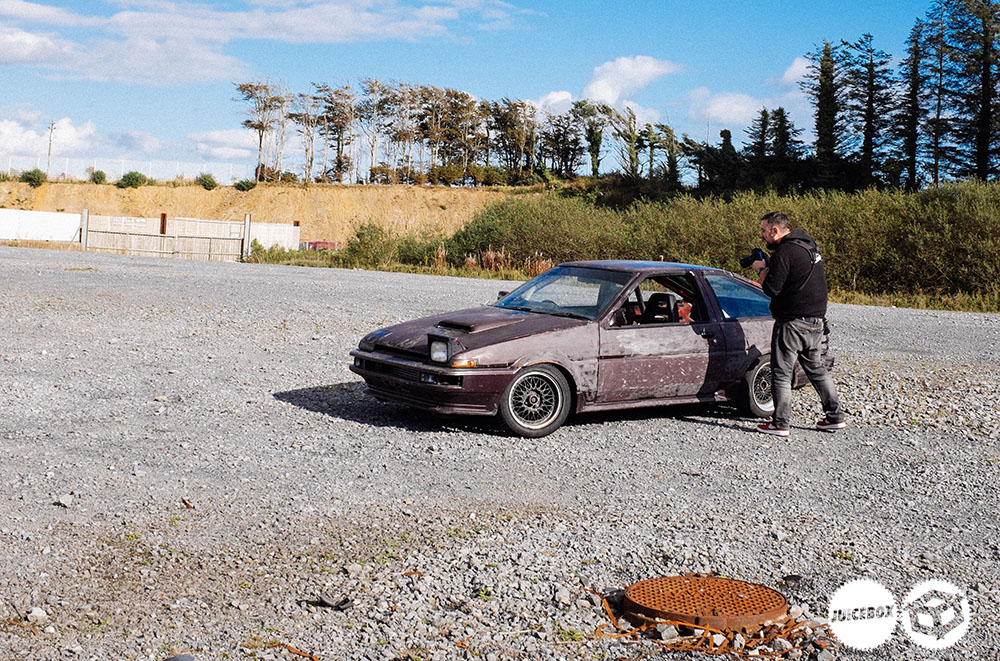 Something I would have never imagined happening in a million years but nice to look back on. I think this was the first 86 Paddy drove too which is funny considering what it is.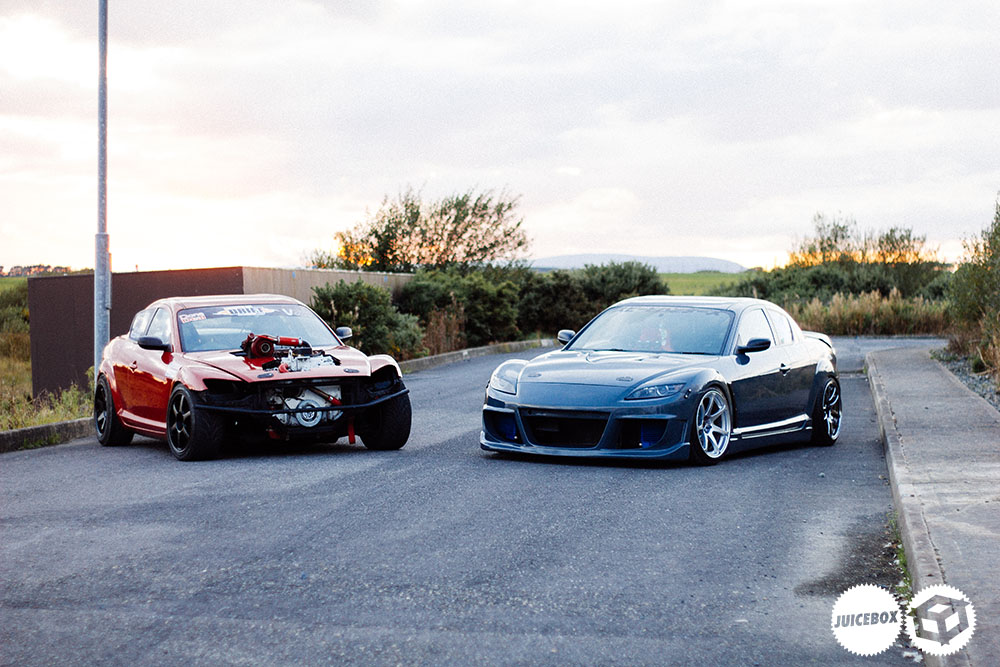 I just want to say thanks to everyone who made the trip down, once again it was very humbling to see the love and support people have for Juicebox as it rolls into its seventh year in existence, for anyone we forgot to invite, we apologise, we should be proud of our car scene, I for one have been for a long long time. It takes events like this to really remind us just how fortunate we are to have such great cars available to us to play with.
Stay tuned for the video blog of this coming very soon on our youtube channel. Till next time!
Comments
comments
Powered by Facebook Comments