Juicebox in Japan: A Daikokufuto encounter PT2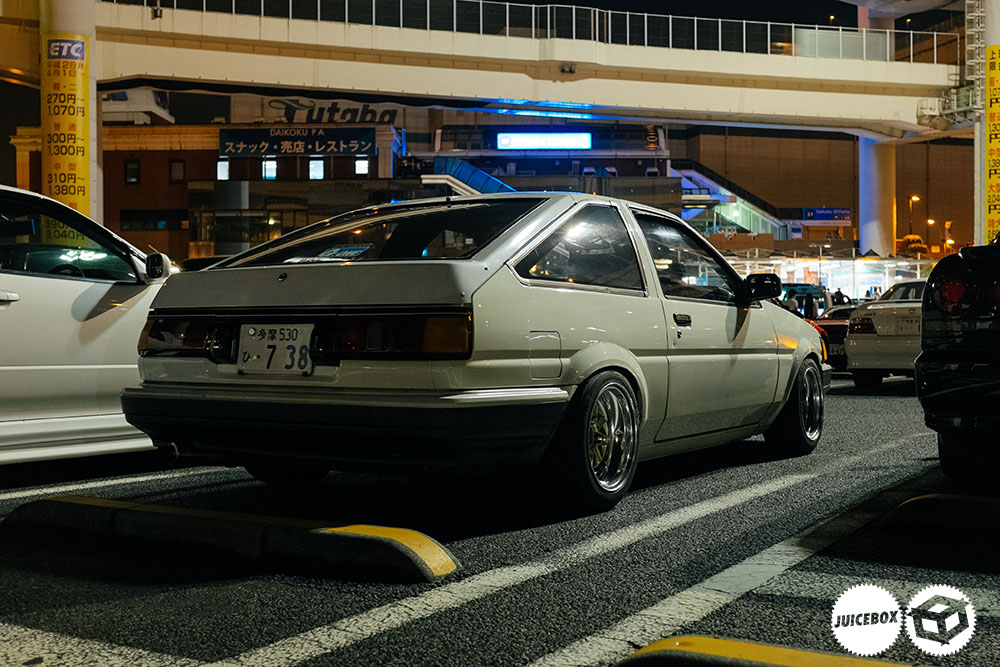 So as I stated in the first post, this was a considerably good night at Daikoku and felt like a split feature was worth the effort.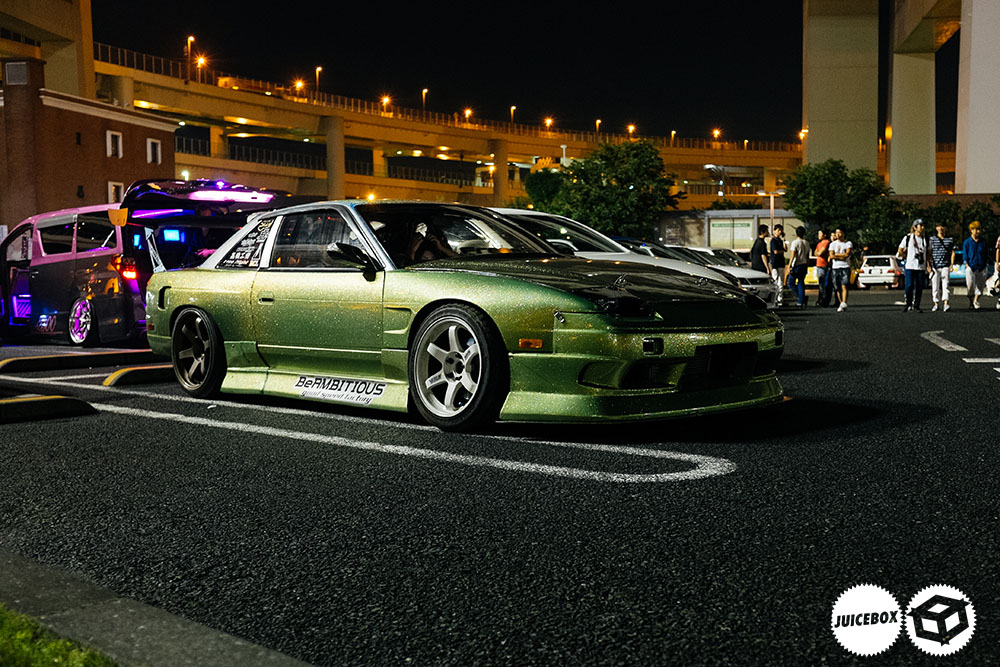 Seeing all these cars in real life, cars I had crept on the internet for a long time. Even looking at my own photos, its hard to convey just how incredible this place is, hopefully, the video footage we have might give you better insight. My very own shots have become those photos I would personally come across and save for my never-ending collection.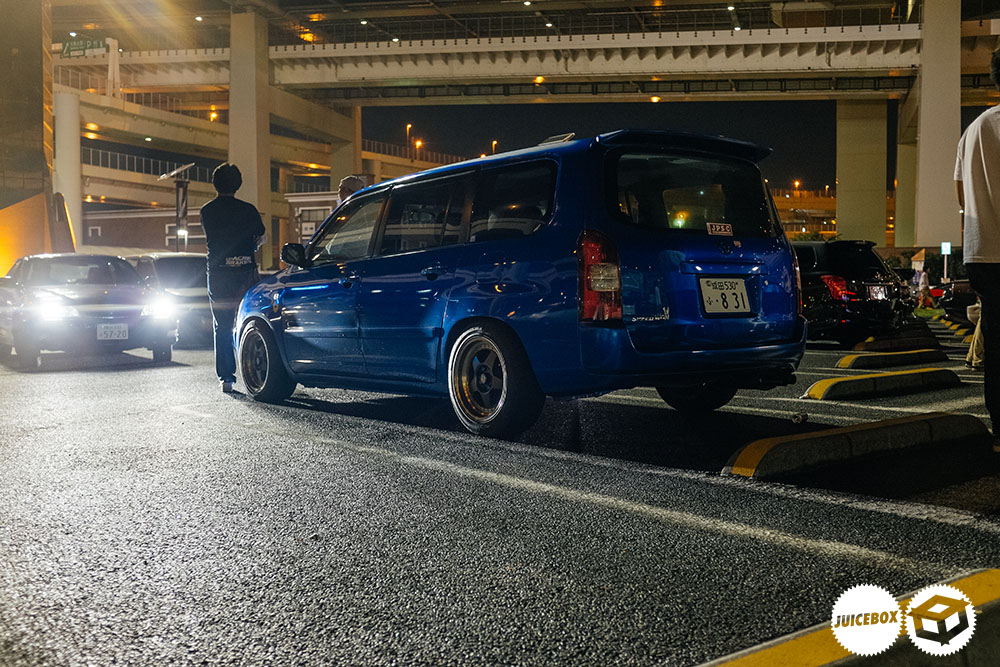 There was also other weird stuff you would hardly ever come across online like this kitted Toyota Probox, not only had I never seen these until I came to Japan I had never seen a modified one either, this had a wide arch kit and all sorts.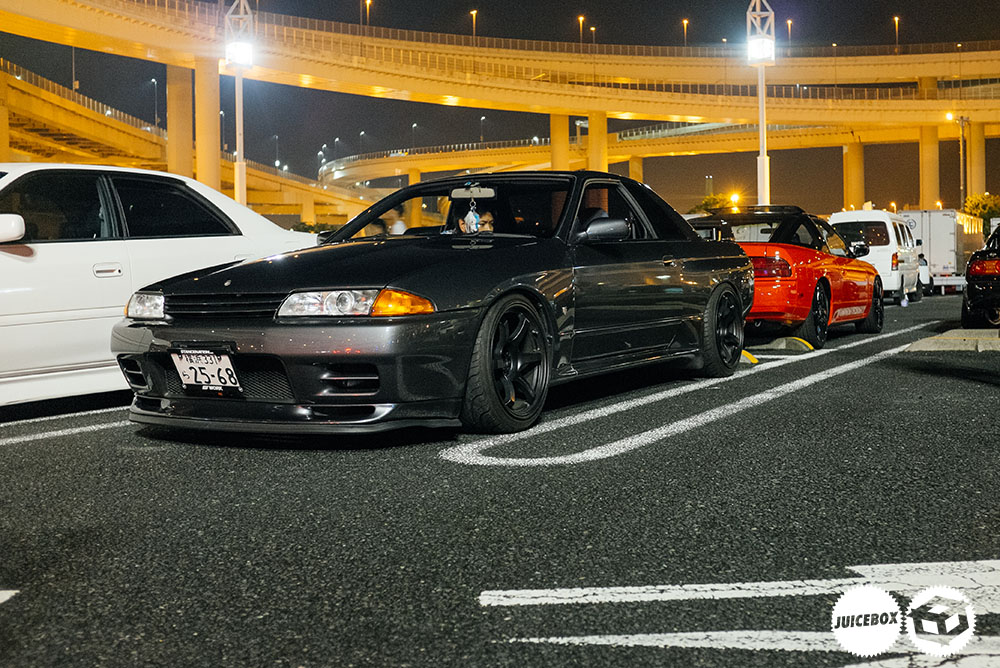 It feels these photos aren't mine. Time has flown by and it's just over a year since the trip, it honestly feels like a dream, a fresh visit is certainly on the cards for next year.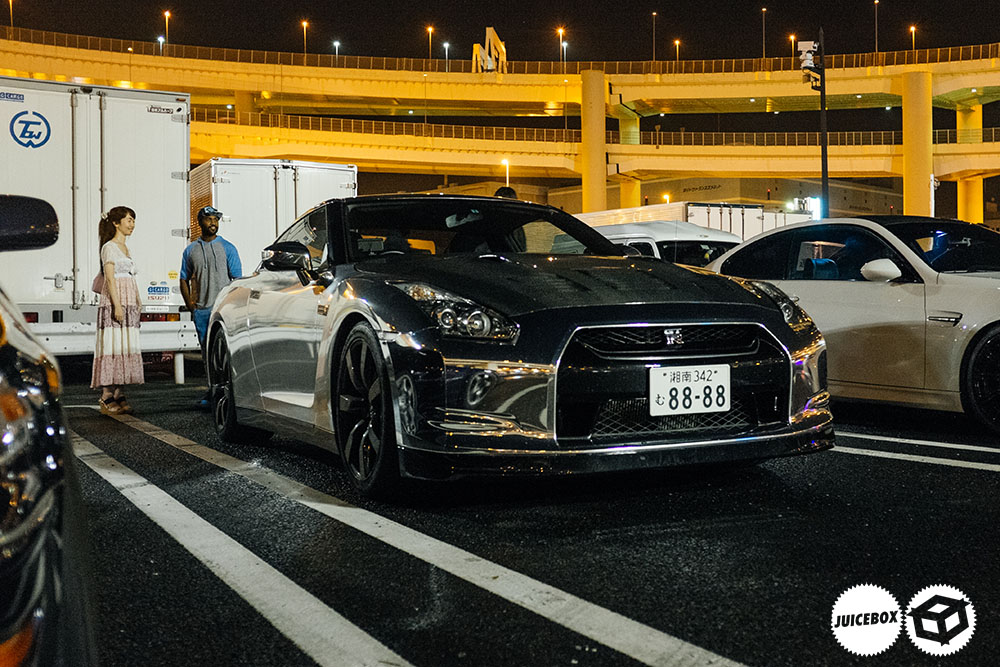 This was strange, it appeared to be owned by a foreigner, I'm sure this is just the tip of the iceberg for strange machinery lurking the Tokyo area.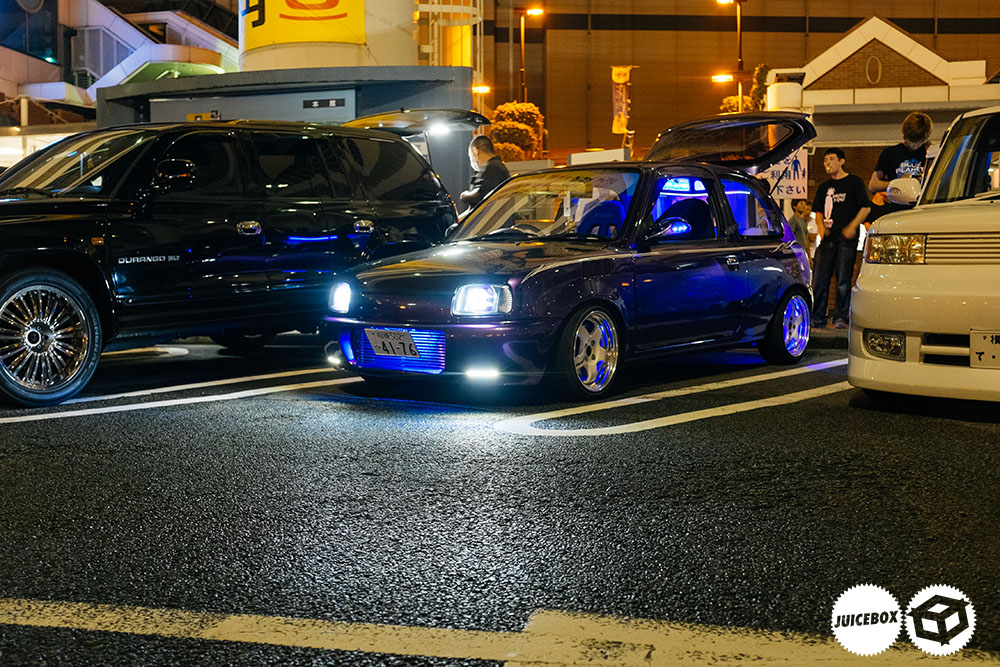 This March had the most ridiculous sound system! As we were cruising around there was a battle on between a collection of minivans which were close to the vending machines, each trying to outdo the other with this little march in the middle!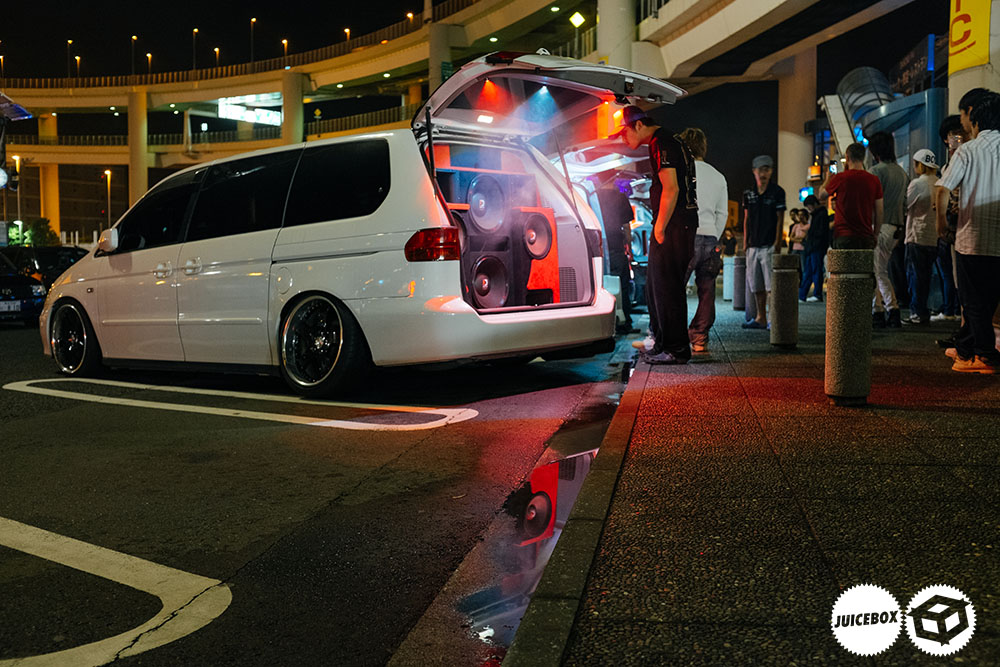 It was literally like something from a movie.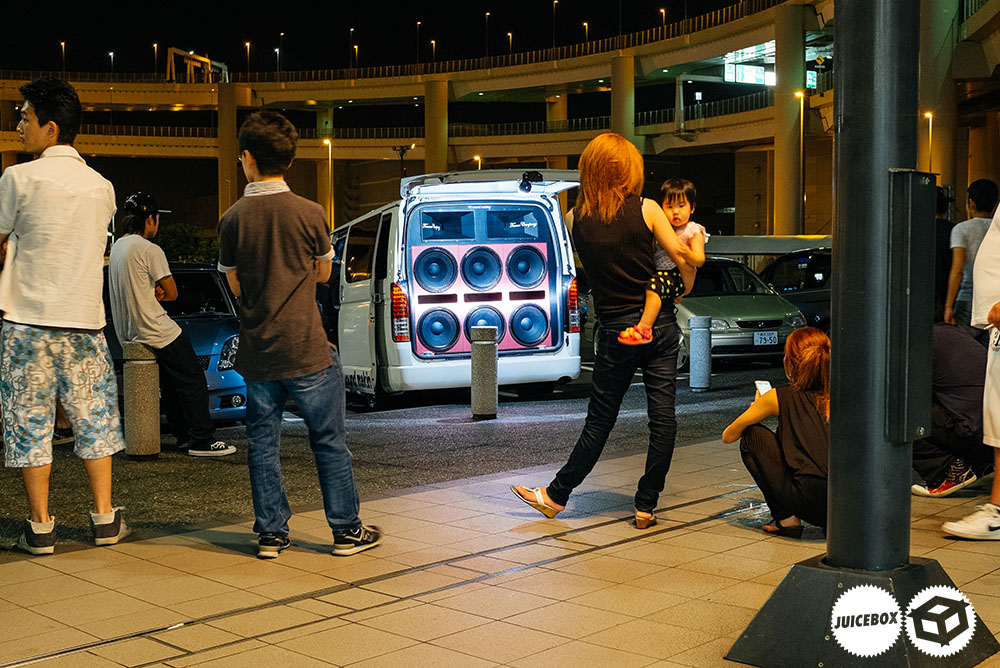 Ill never forget this scene, a mother and her young daughter, standing directly behind one of the loudest sound systems I have ever encountered, absolutely mental!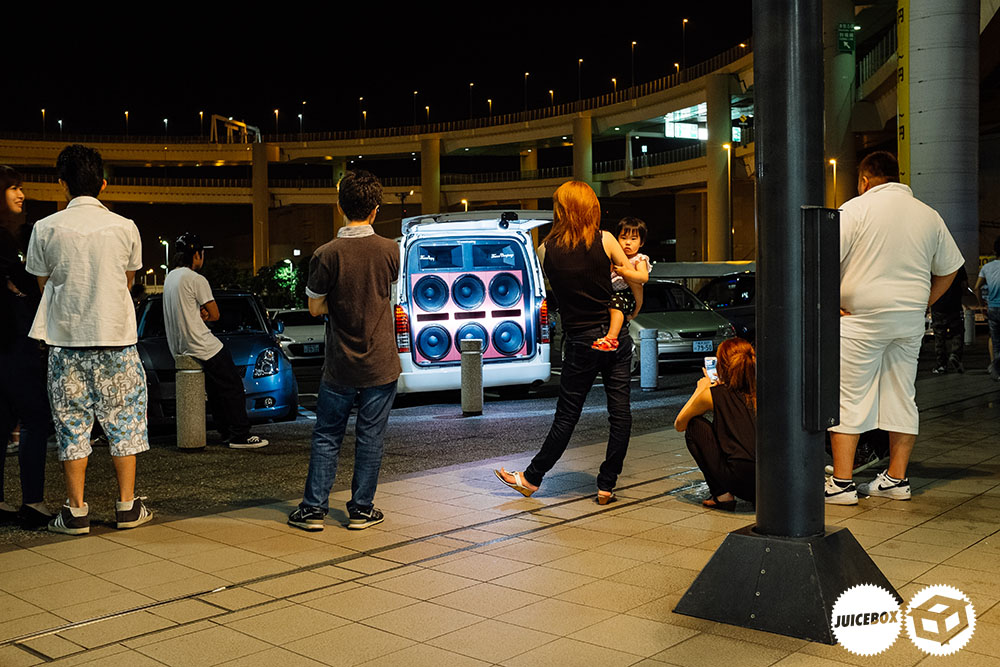 They stood there all night, not even phased by this wall of noise, that cant is great for the kids hearing.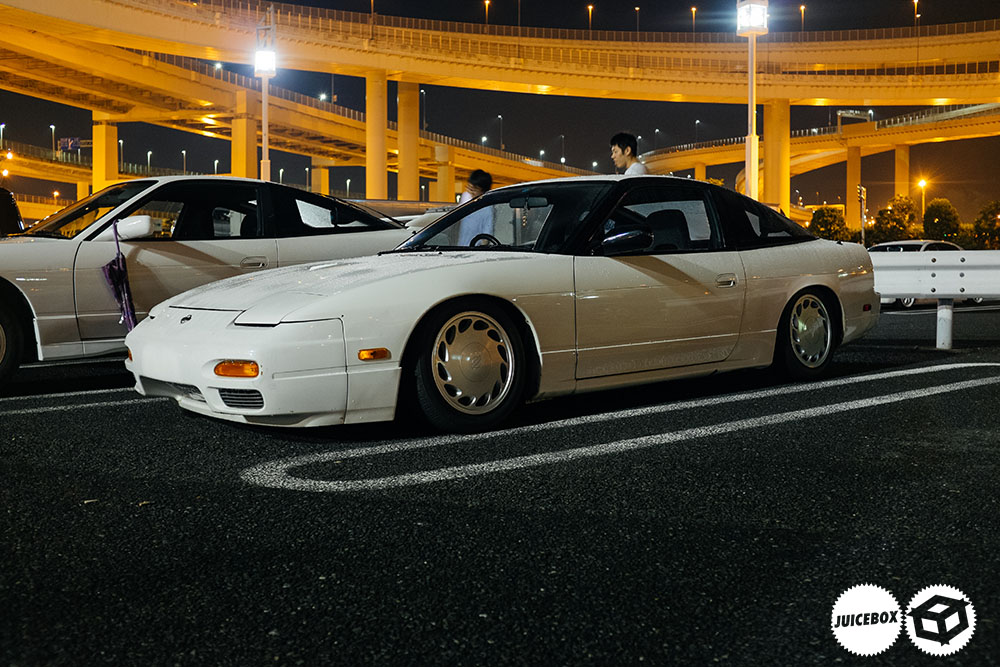 Never in a million years would I have thought id like this look. No front lip, no side skirts, OEM wheels, it's funny how this 180 really stood out for me on the night. All it took was a slam and it had me coming back several times for a look. Unbelievably simple and effective.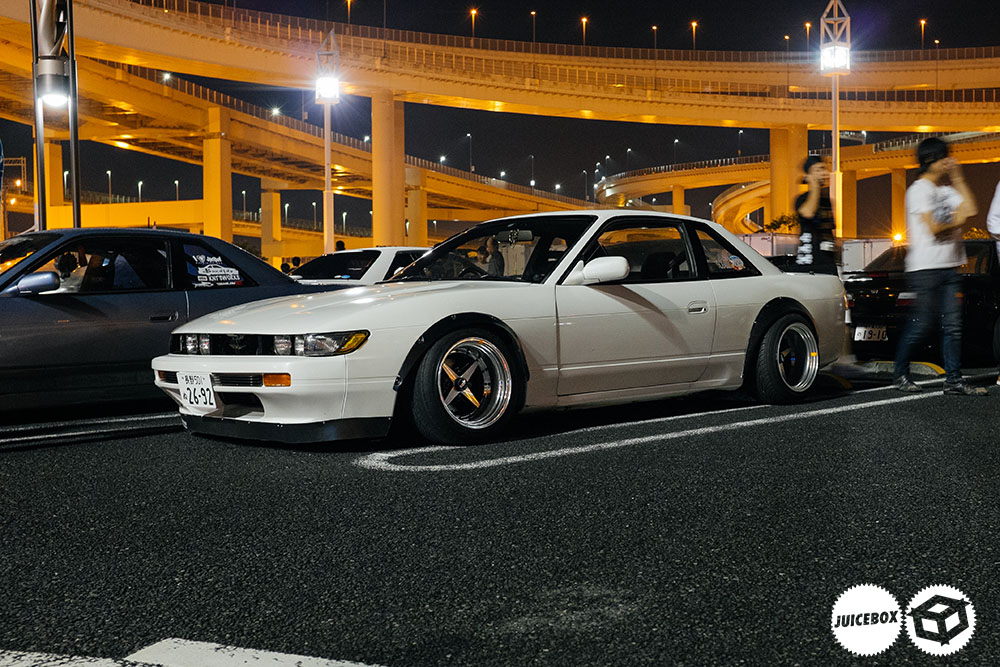 This was on another level but as equally simplistic and effective.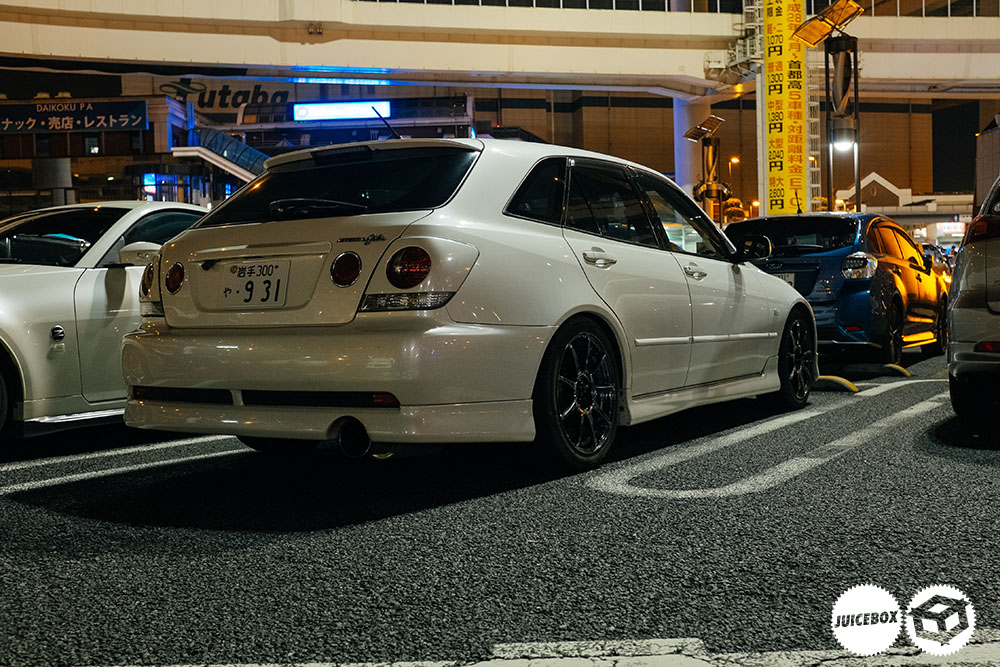 I've always loved the Altezza Gita, maybe its just that I'm into oddball stuff but an Altezza makes a great looking wagon.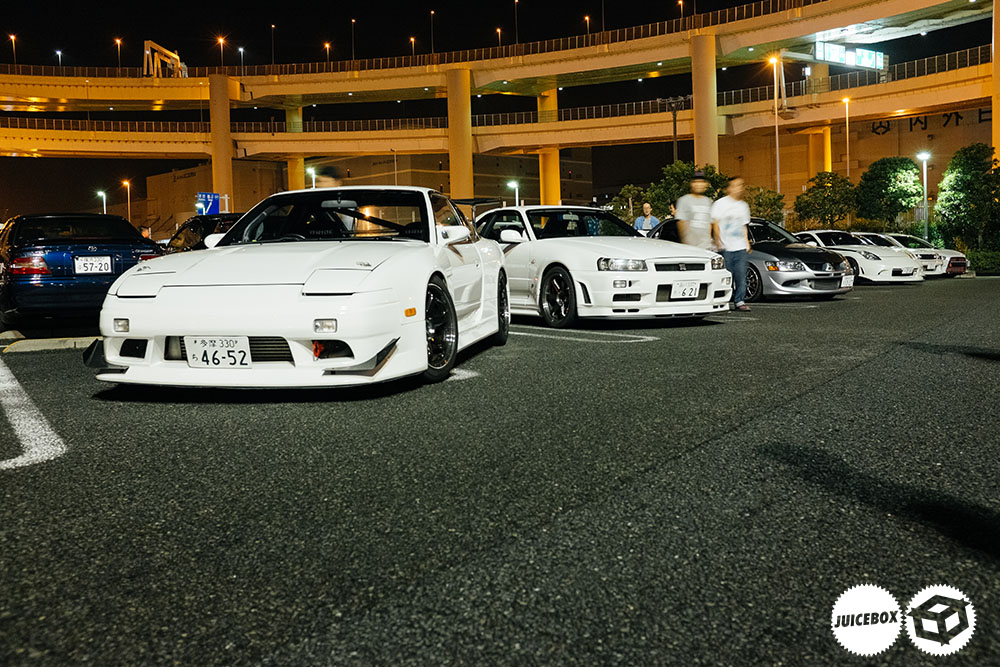 As it got closer to midnight, more machinery started to pour in so I went for another lap.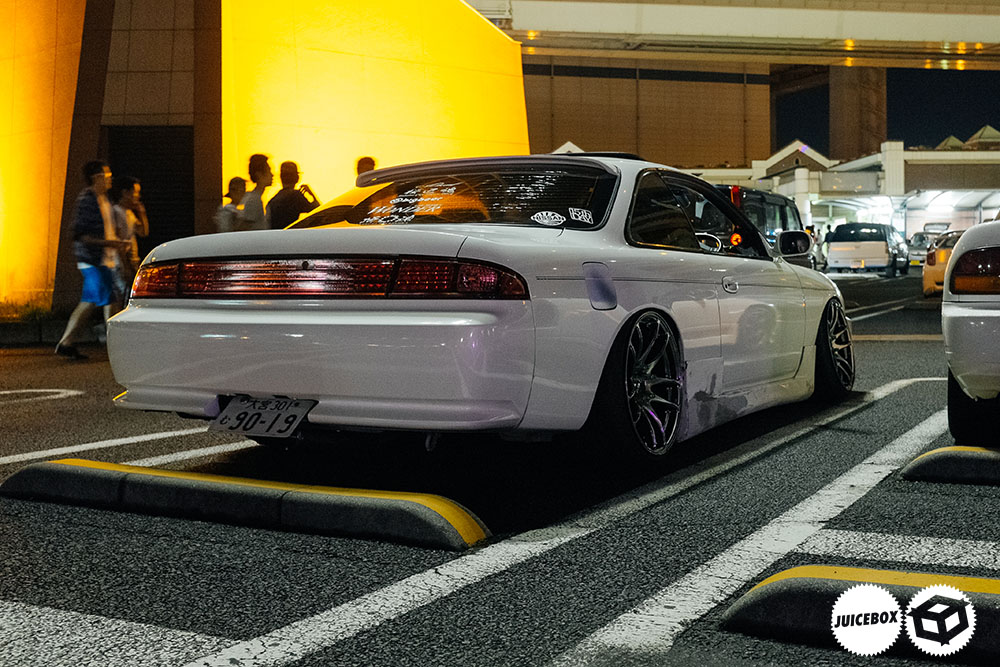 This is proper modern day Japanese s-chassis style, something I hadn't seen much of on the trip. In the flesh this setup is something to behold, that fitment and ride height combo was out of this world. I love the tatty bits and sticker placement.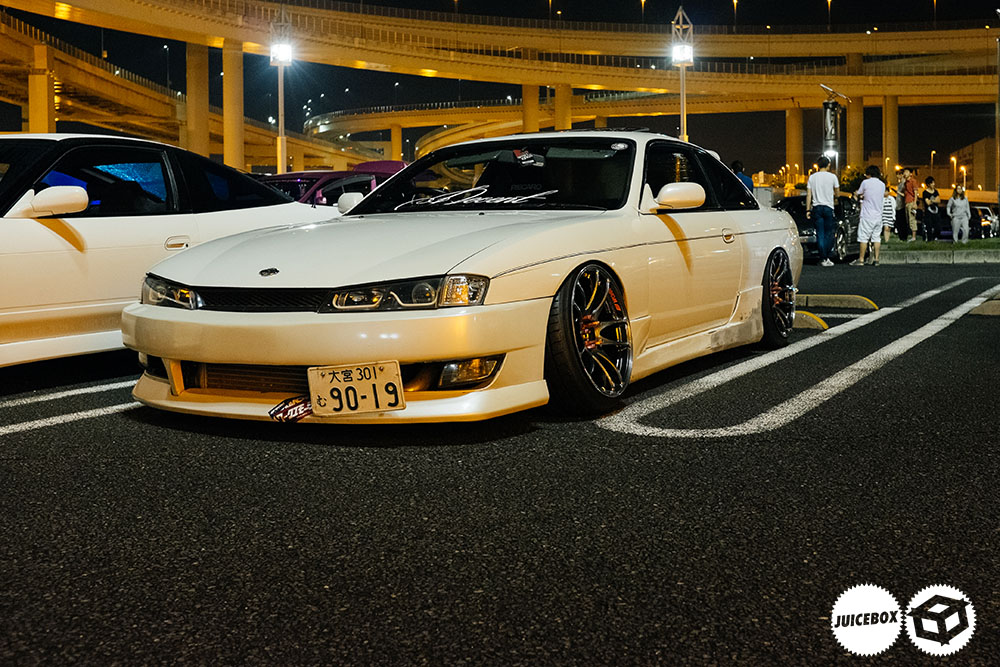 The front was just as impressive, all OEM aero hugging the ground with a few choice extras.
If you catch this place on a good night, it's like winning the lotto, the rush of the unexpected, the noises from the roads above, that feeling of being out at a gathering, on a constant lookout for the cops.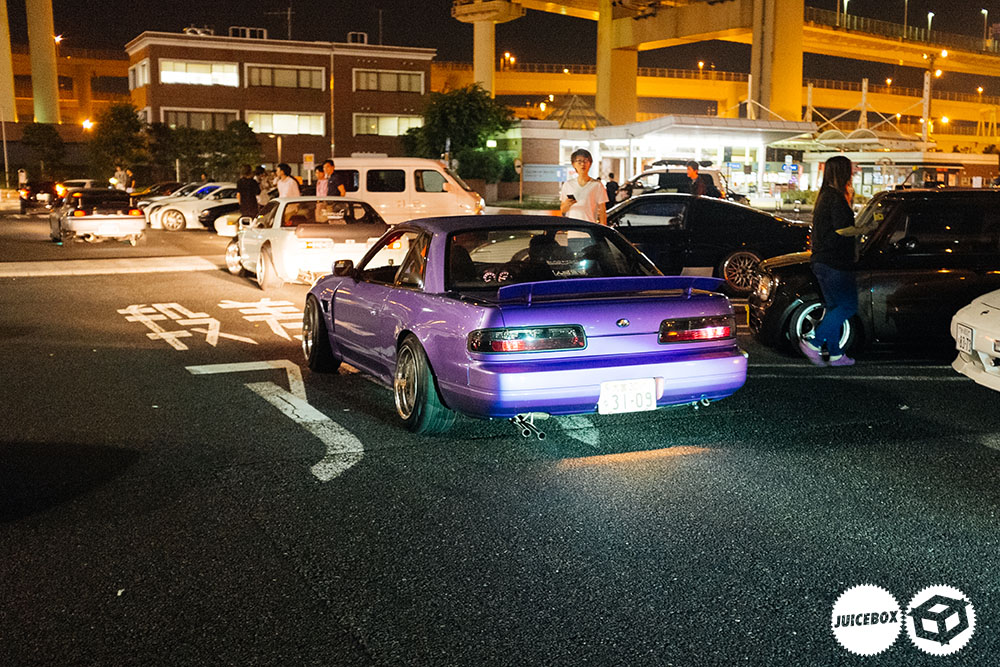 Every five minutes, the coolest version of your favorite chassis causally rolls in and parks up…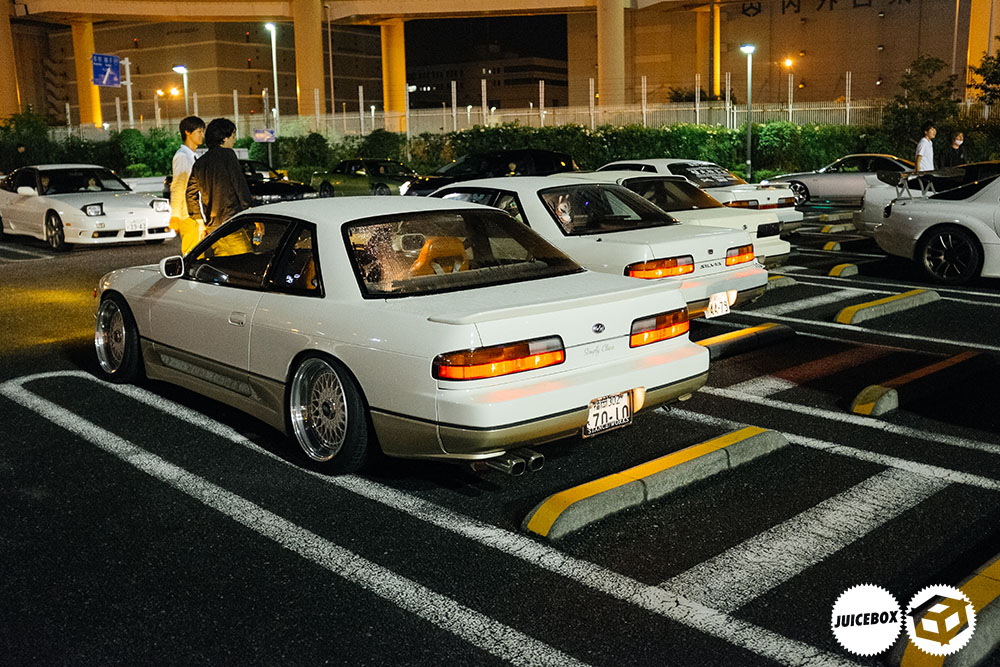 And just when you think you have had your fix, another four or five come in giving you a sensory overload, this happens throughout the night.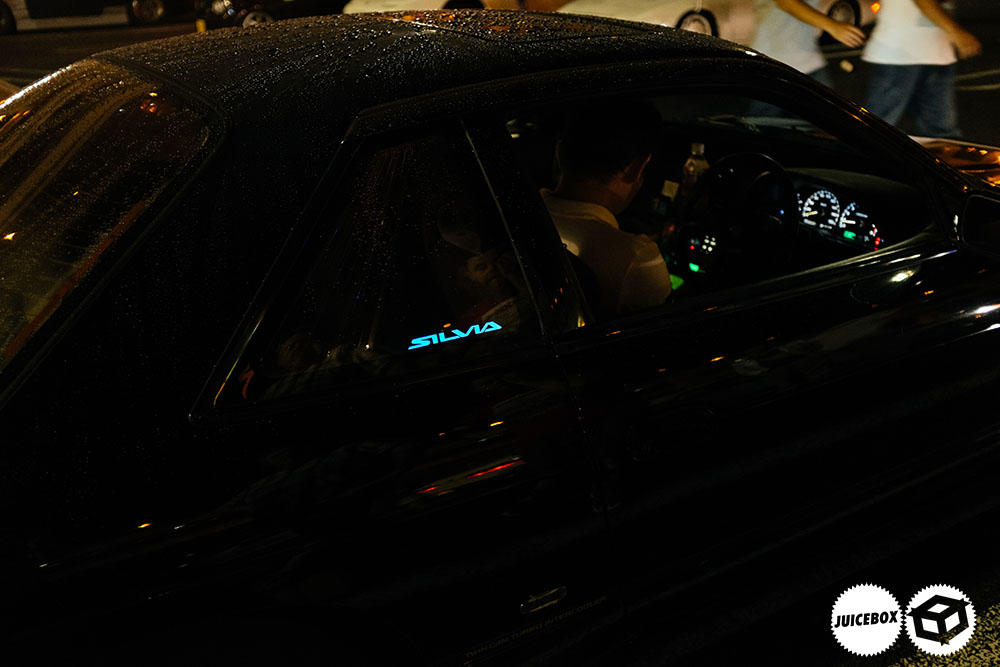 Check those optional extras.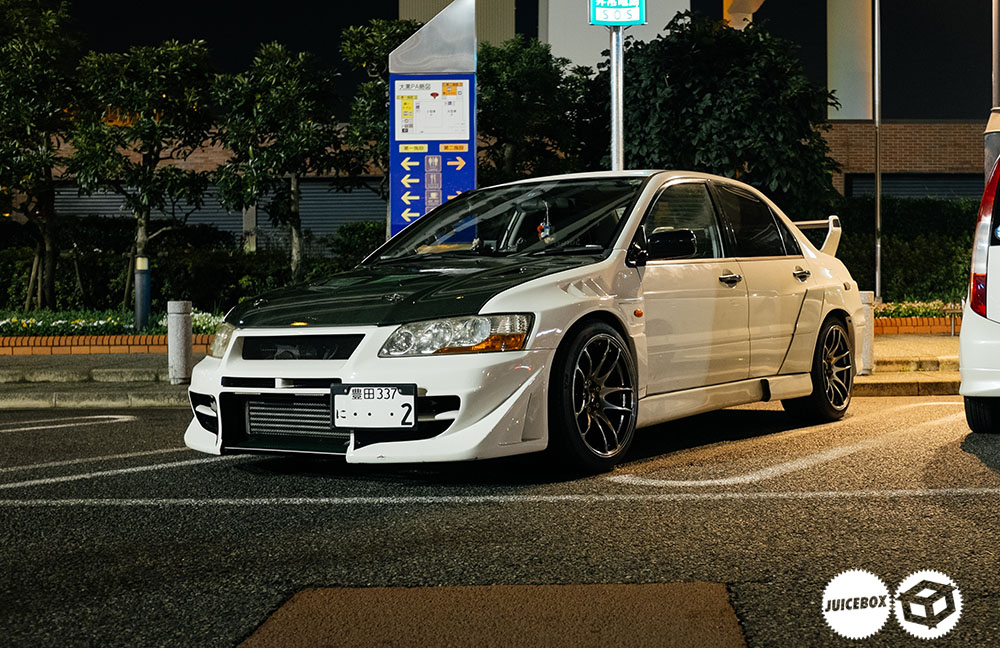 This was the icing on the cake for what had already been the trip of a lifetime.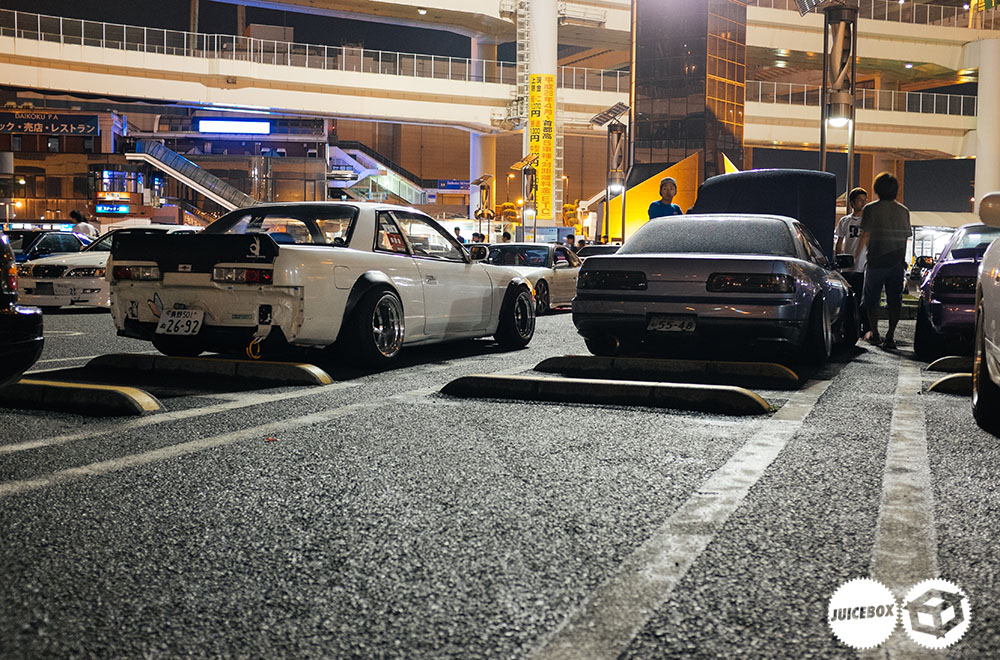 I know for a fact I missed so many cars but this place is an overwhelming display of the stuff we had craved for years. It's nice to know in spite of all the exporting and internet influence, the car scene is still happening in Japan.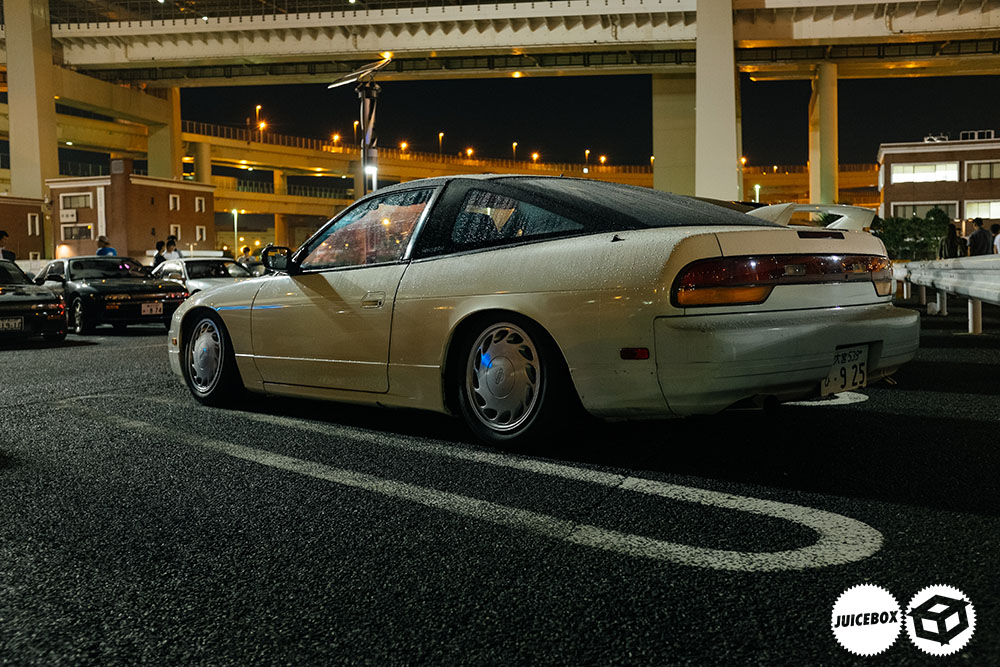 We were parked close enough to this beauty so I cruised back for a final shot, I couldn't get over how good a completely OEM Chuki fronted 180sx could look with nothing more than a proper slam on wheels I would have binned a long time ago.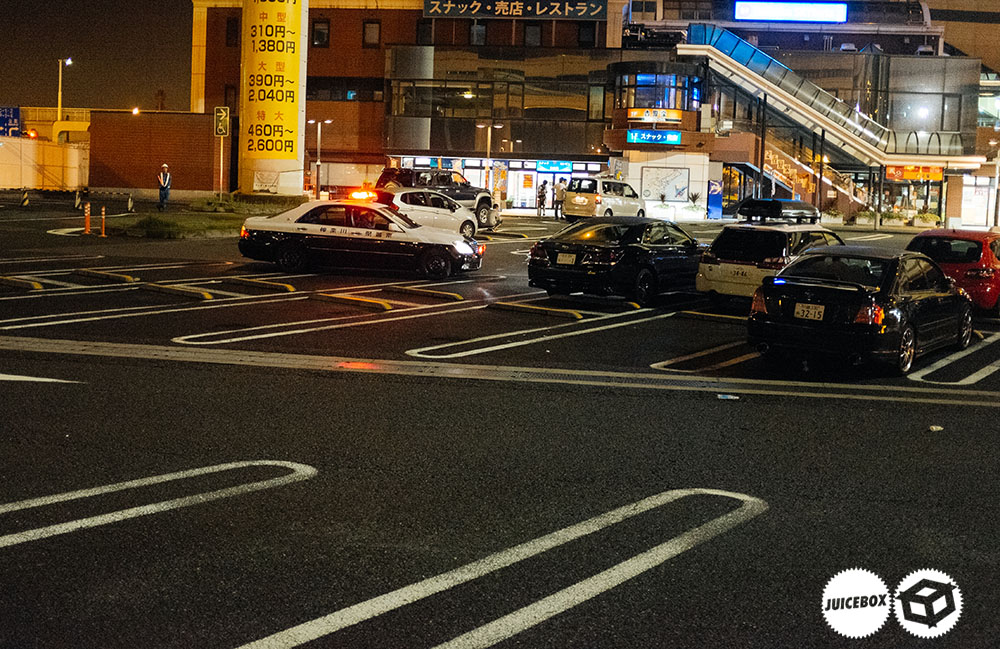 The cops rolled in soon after and the entire car park cleared off pretty quickly.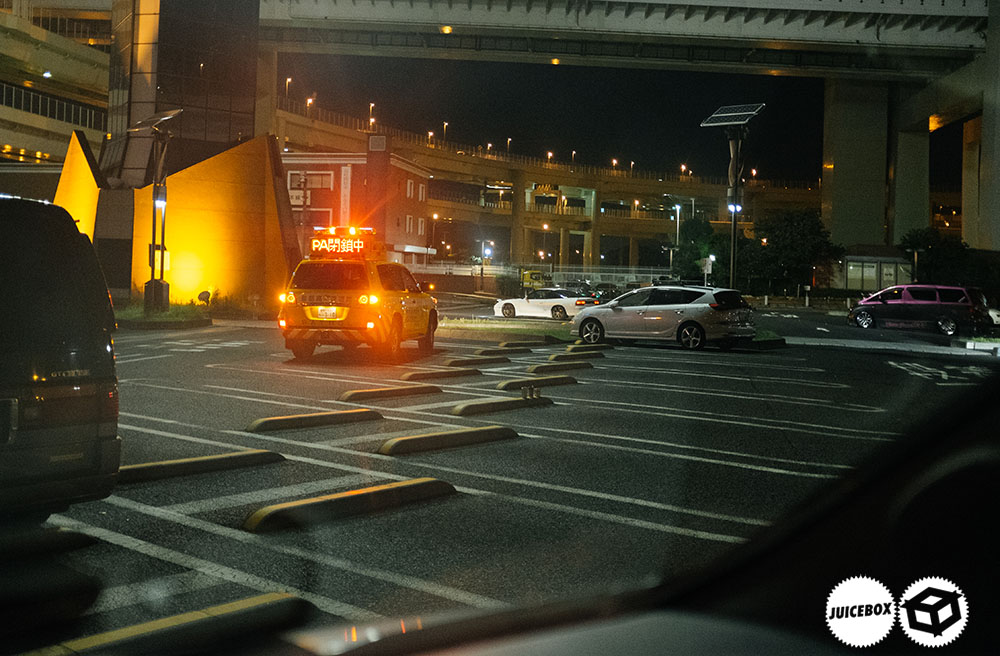 This was a once in a lifetime experience for us, but just another night at Daikoku for everyone else. What a life!
No matter how many times you see this place in articles on the internet, nothing will prepare you for the madness that is Daikoku PA, an absolute must on anyone's list if you are visiting Japan.
Comments
comments
Powered by Facebook Comments