AE86 Day 2017 in pictures.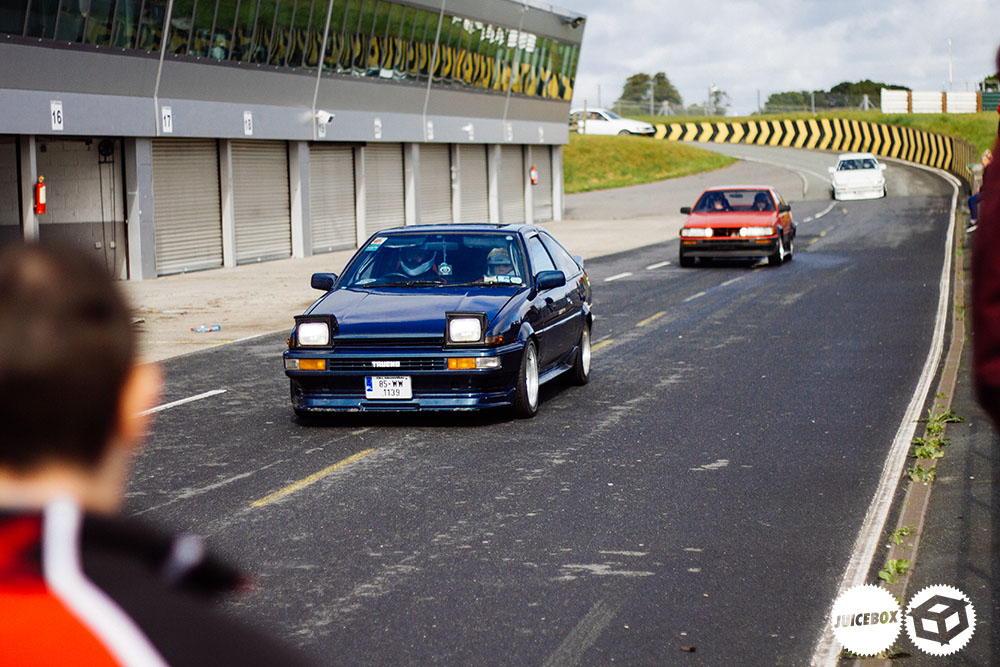 I missed this event last year, it snuck up on me and I forgot to get the time off of work. This year I made sure I was going to attend.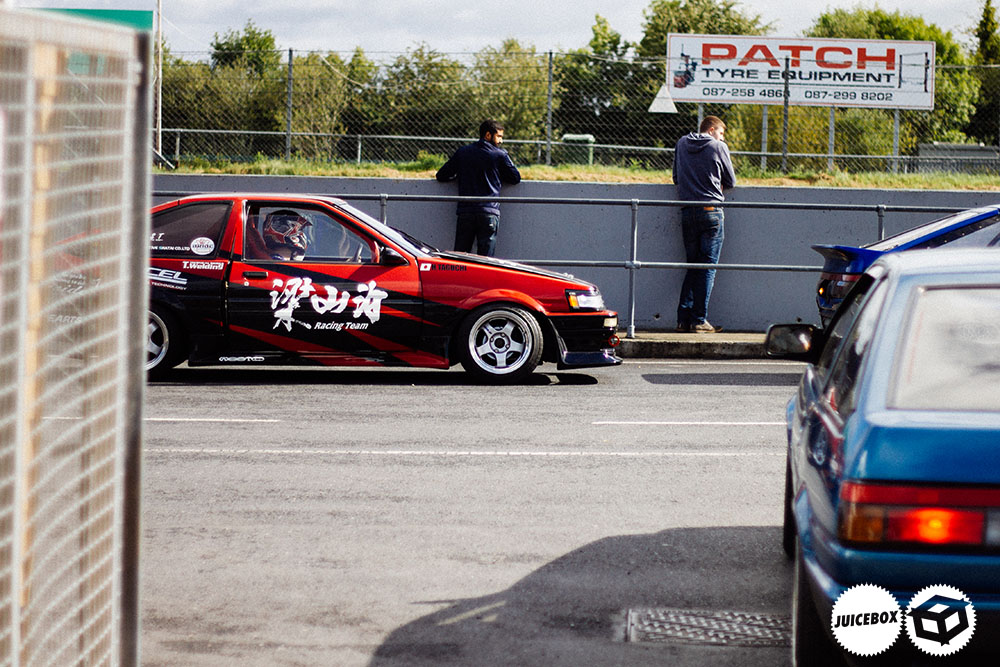 Its no secret Ireland has a serious love affair with the AE86, its also no secret that I have a serious love affair with this chassis.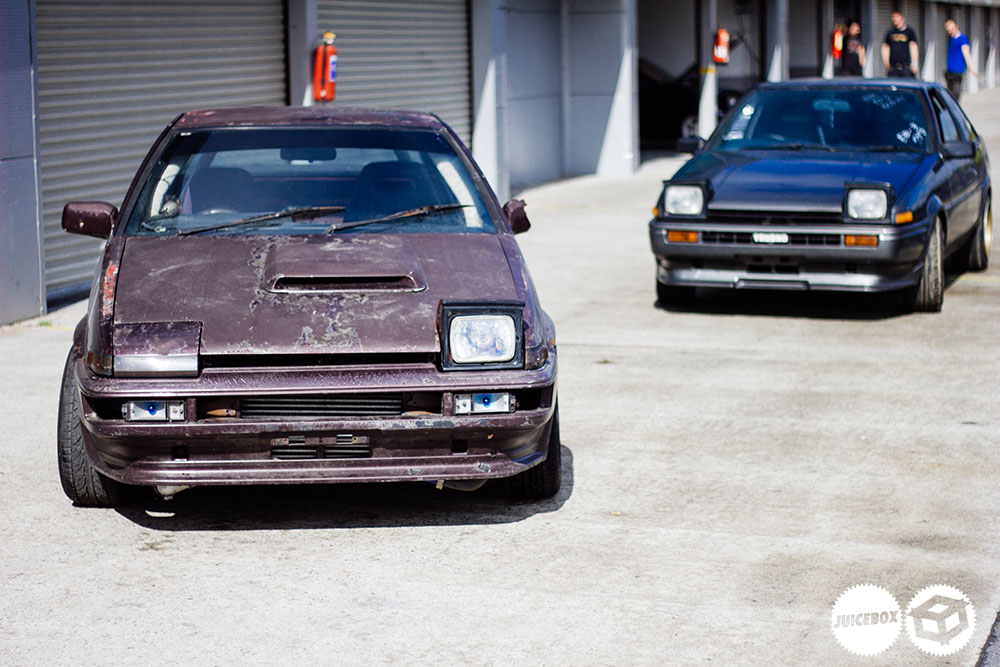 This year was special, for the first time in my life I could actually bring my own AE86 to the event. This was actually the first event I have ever brought something to and it was nice to be able to finally get in on the action.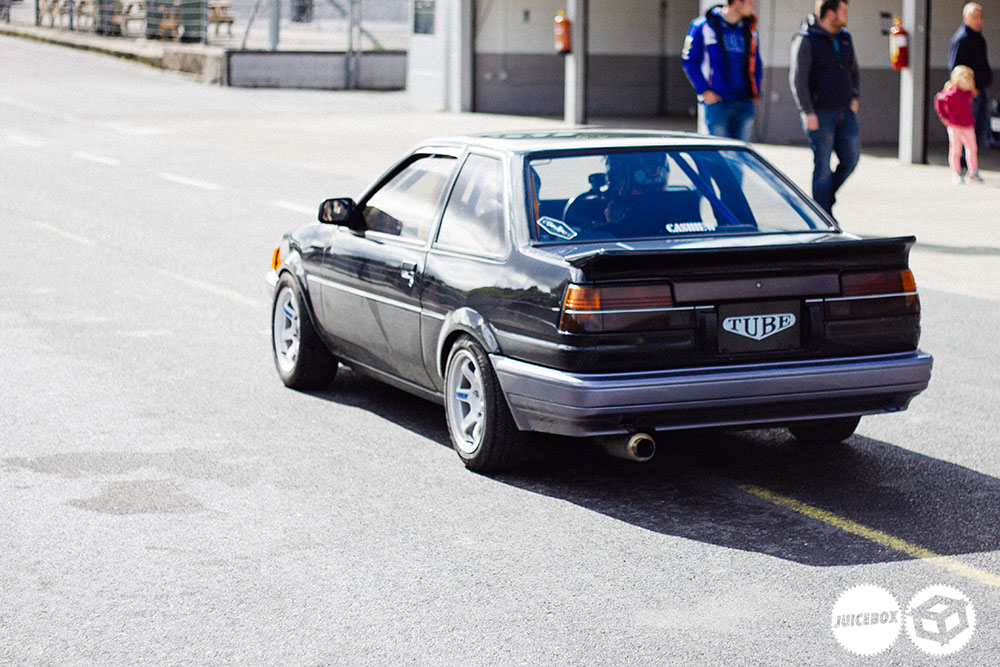 The amount of cool stuff that is hiding around this country never ceases to amaze me, after all these years I'm still saying "wow look at that"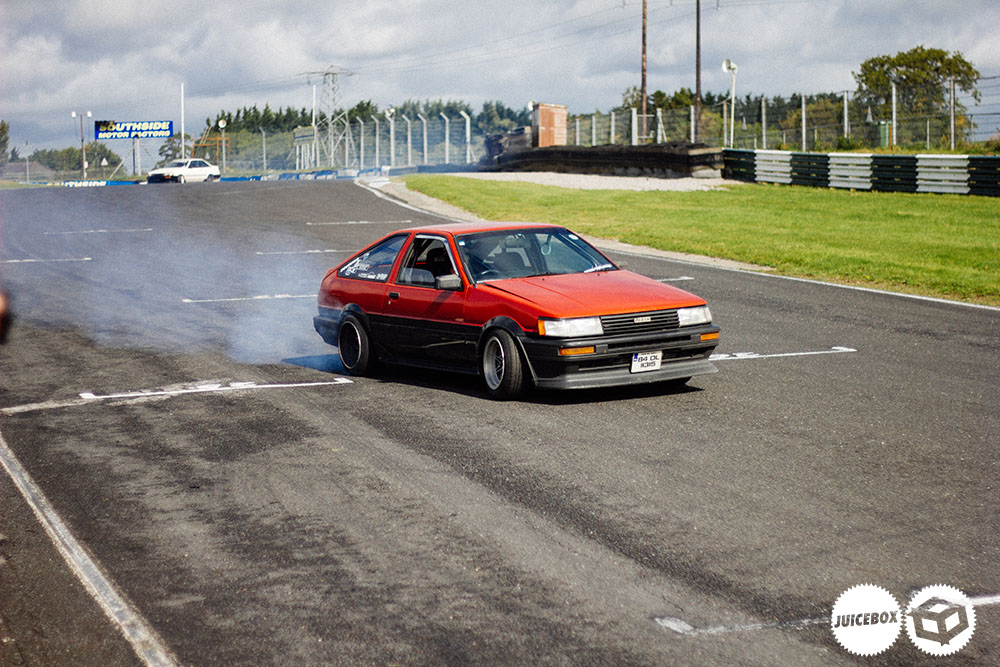 Over the years its nice to see this event grow, not only has it grown but it's much more 86 orientated also which is a bonus.
There are many cars here I have seen over and over, cars we have even shot for the site and I must admit, I never ever get sick of seeing them. It's like a good friend.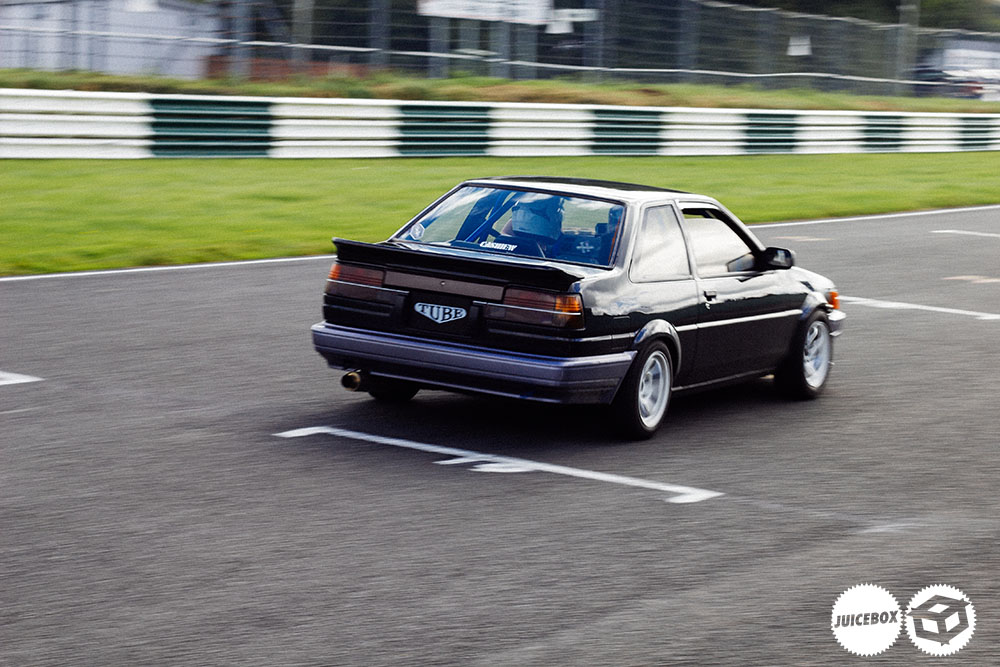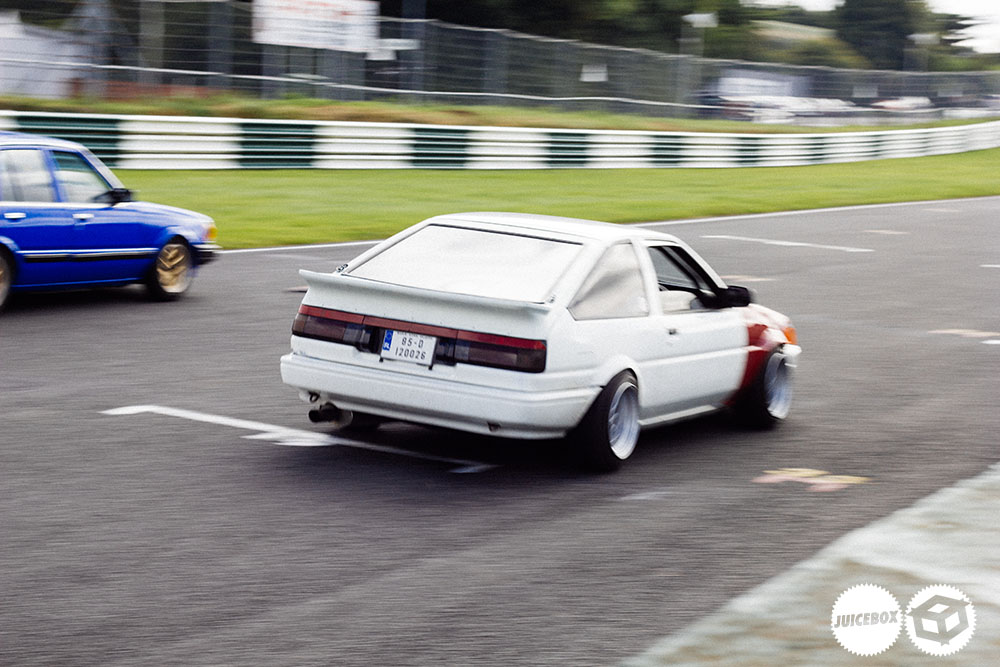 The raspy little sound of the 4A-GE engine on track is infectious, rivaled only by the screaming note of a B-series engine.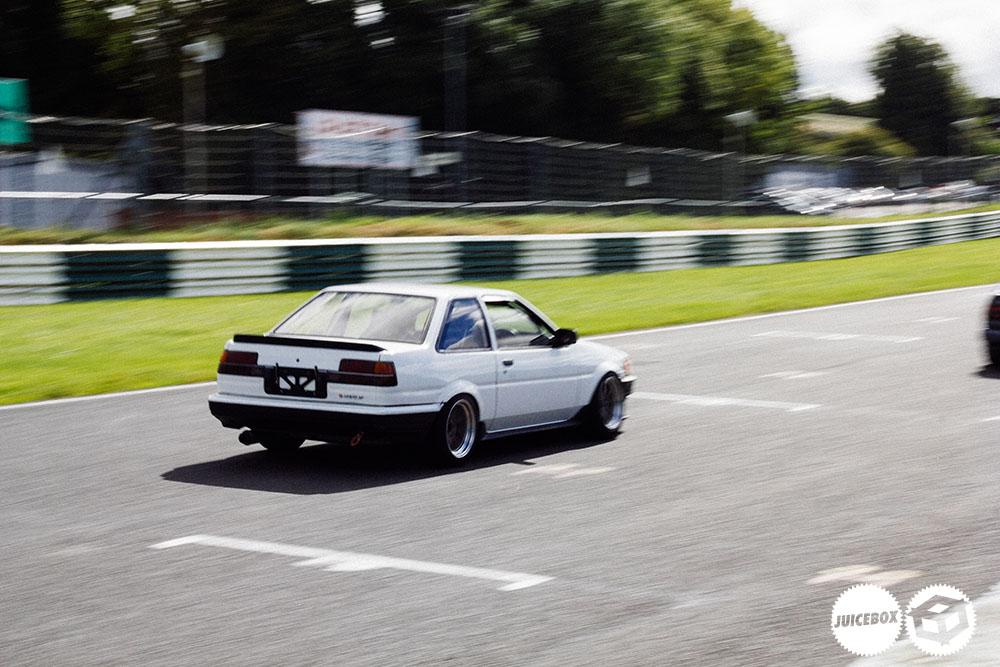 I may be a little biased towards these cars but I have lusted after one for longer than I can remember.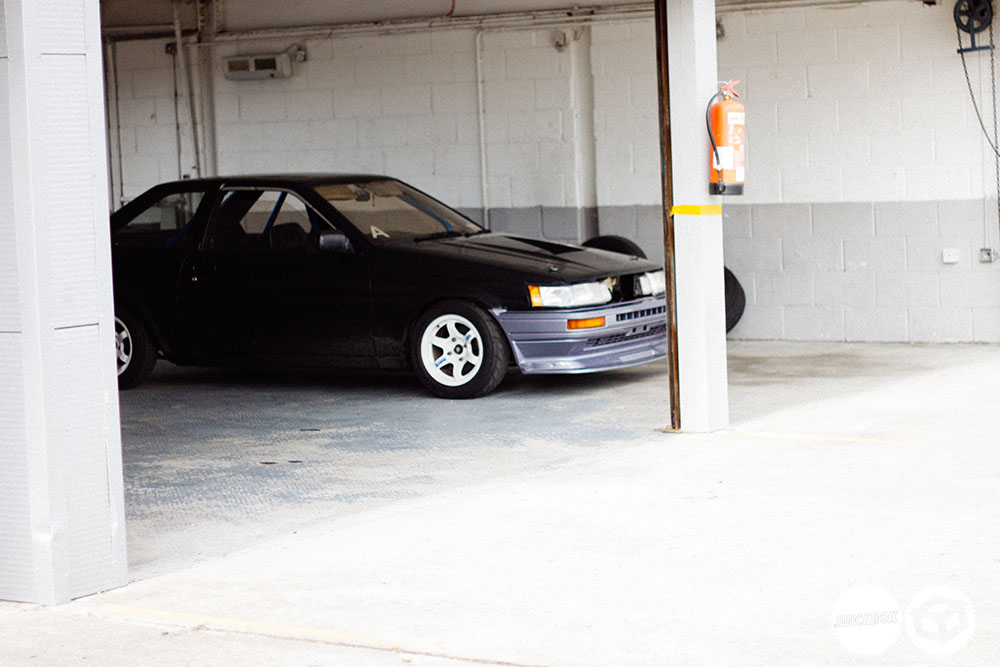 I was worried, worried about the day I would finally own one. What if I ended up hating it? What if I had hyped this car up for so long that when the time came for me to finally own one, it just wouldn't be what I had built up in my head all these years.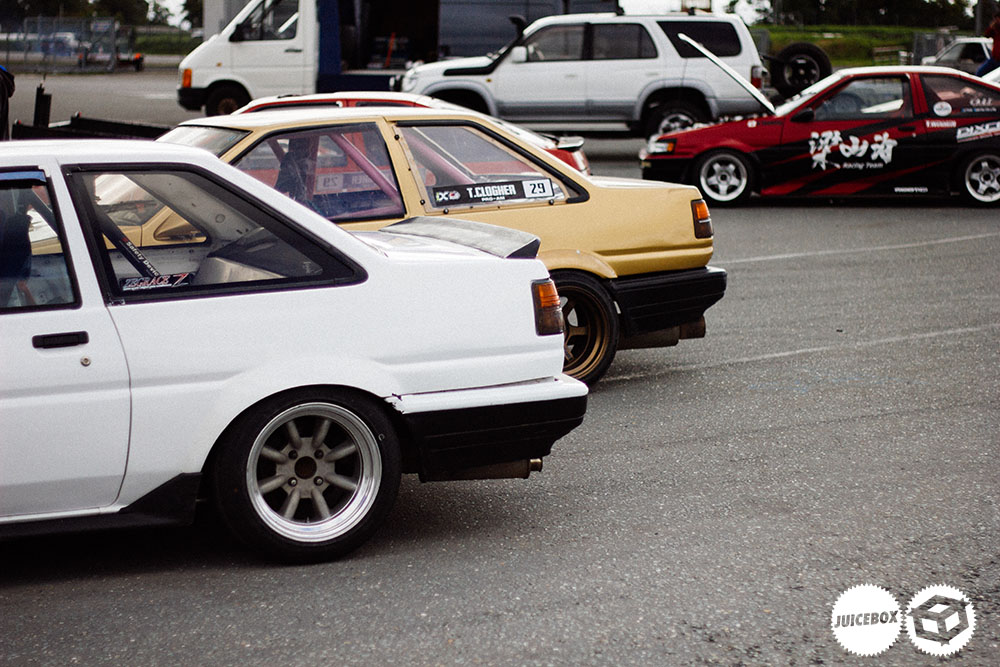 Sadly that was far from the case… if anything the love has grown tenfold.
What is it about these cars that draw such a large crowd? Strip out the manga and recently hype and well you have one of the purest chassis a person could ever sit into a drive, its simple, raw, noisy and lively.
As we move further into the future, cars are becoming more and more sterile, lifeless, completely out of touch with the road and there is no real driver feel as we have added all these computers and computer extras.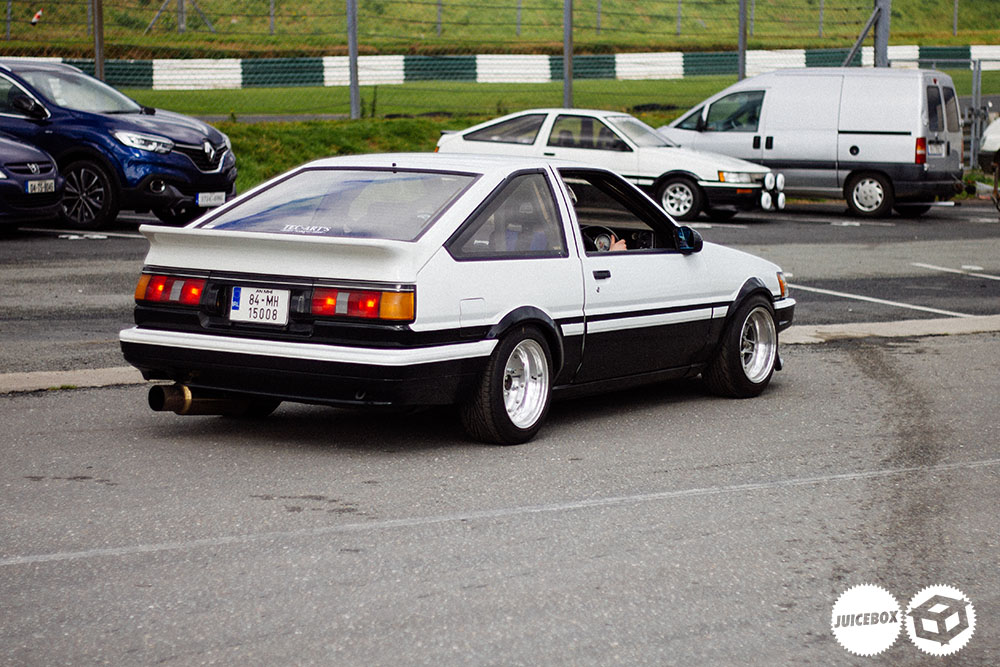 The Eight six offers the driver everything the would crave from an automobile, asides from ridiculous power, but you really do not need it in a car like this.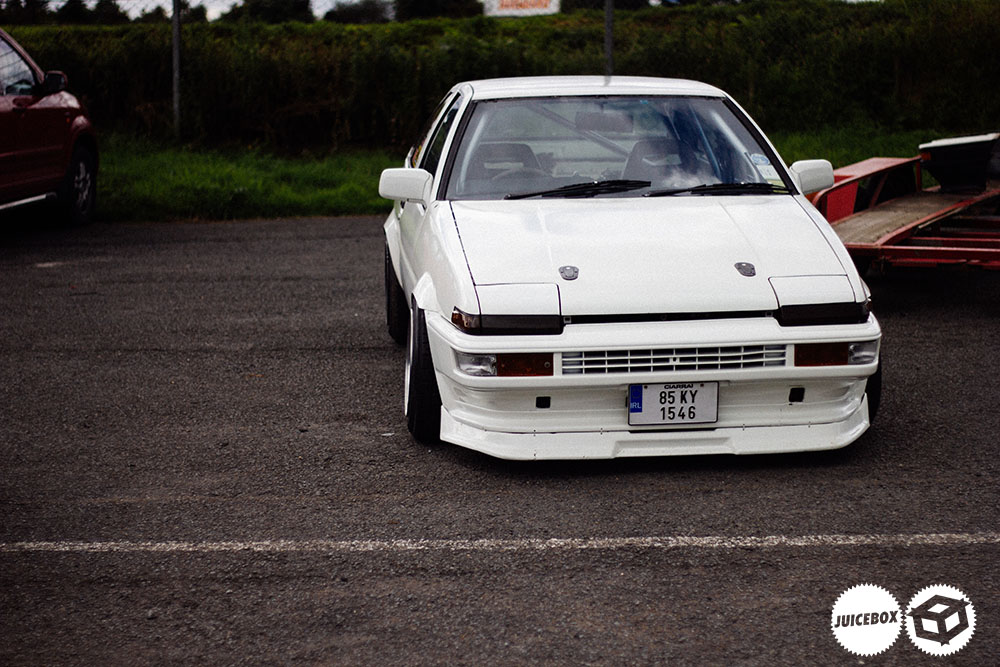 You always feel as if the eight six is trying to kill you, it's not an easy car to drive but its incredibly rewarding once you master it.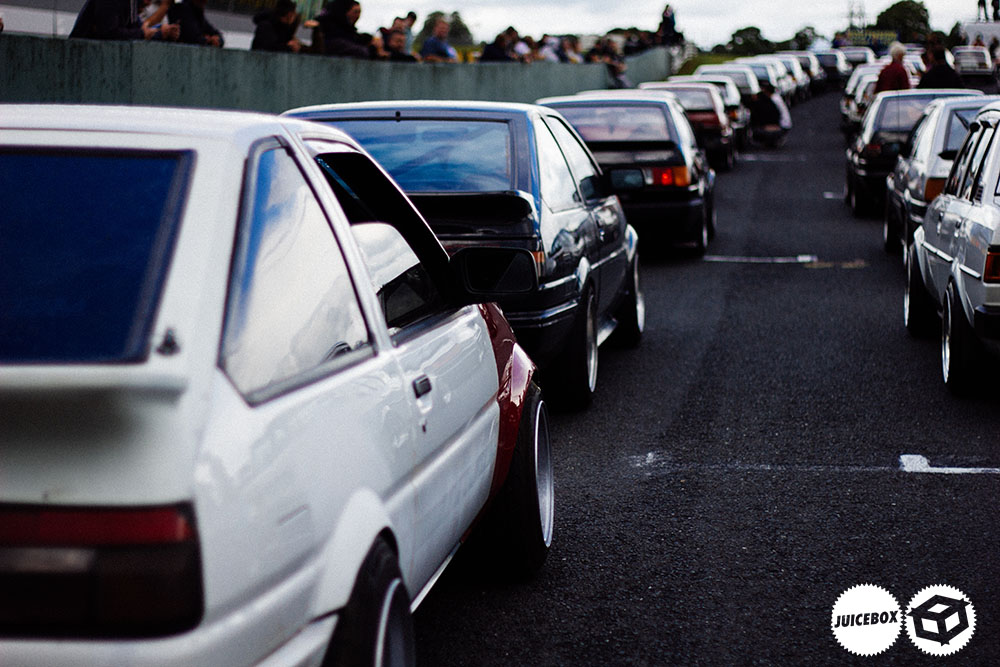 I'm nowhere near that stage yet with these things but it's something I've craved for a long long time.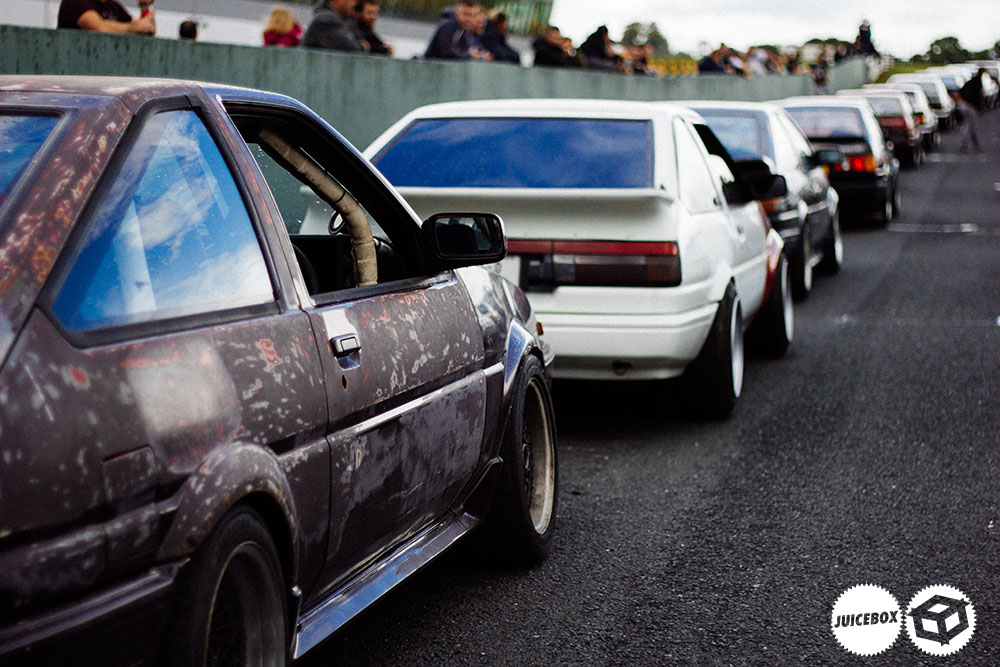 Having this dodgy little semi rubbed down Trueno in amongst all the others, after about ten years of shooting photos of this stuff was a great feeling.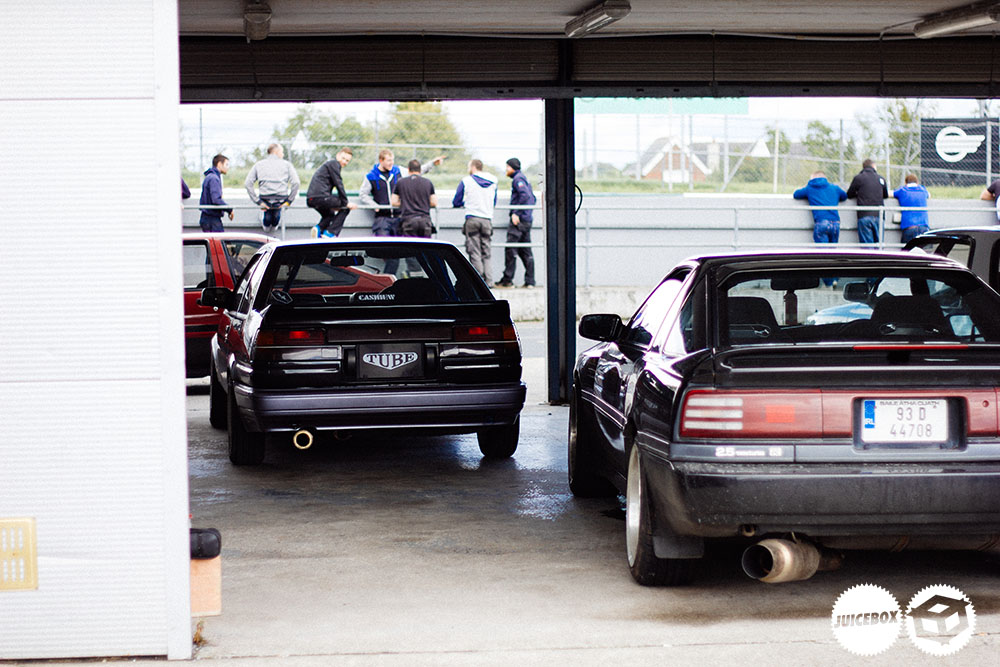 The track itself was packed for the day, an open pit with people coming and going, pushing their little noisy Corollas on Irelands only racetrack.
The eight six always looks a little lost out on track but it makes for a good time.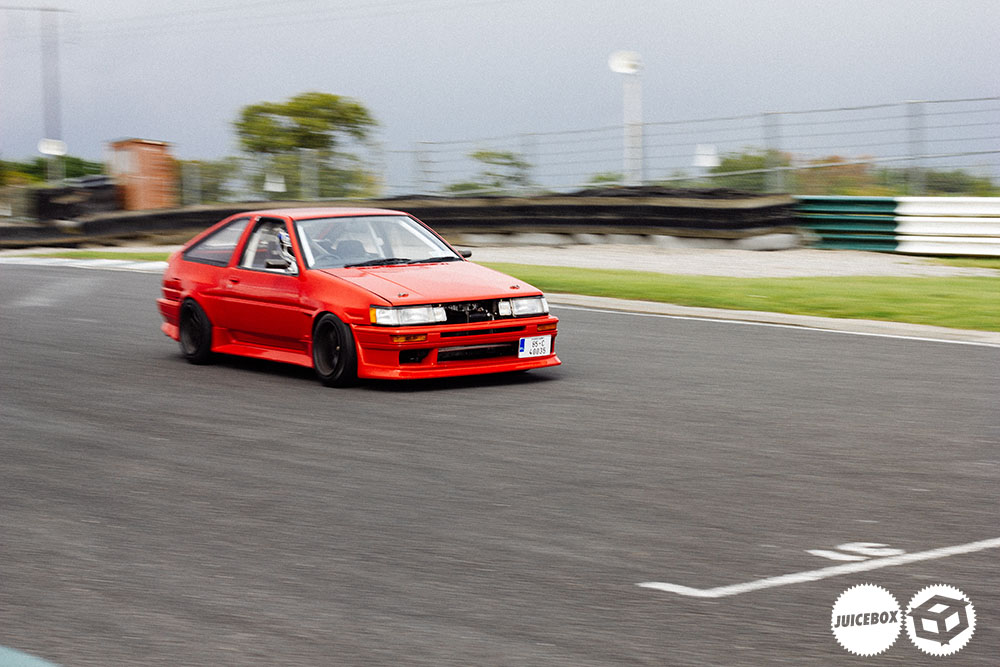 Screaming down the straight, or trying to hold a Manji, there is just something so damn impressive about seeing a 100Kmh entry in a screaming little Toyota.
There was a few others that were an exception on the day, I love the look of this carb'd EP70 starlet which was doing laps for pretty much most of the day.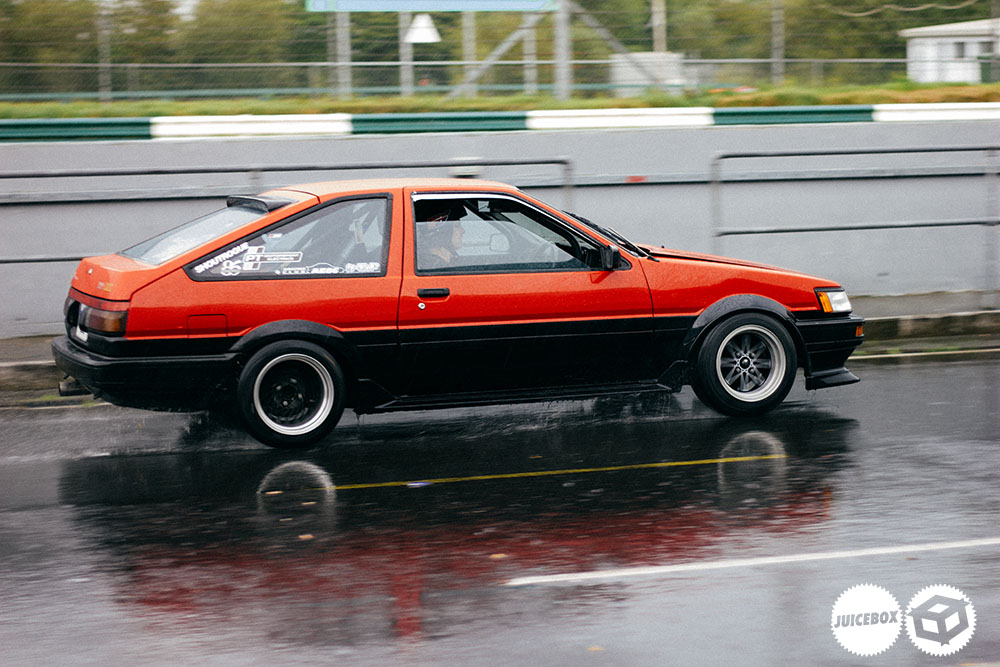 It wouldn't be a day out in Ireland without the rain, which showed its face a few times.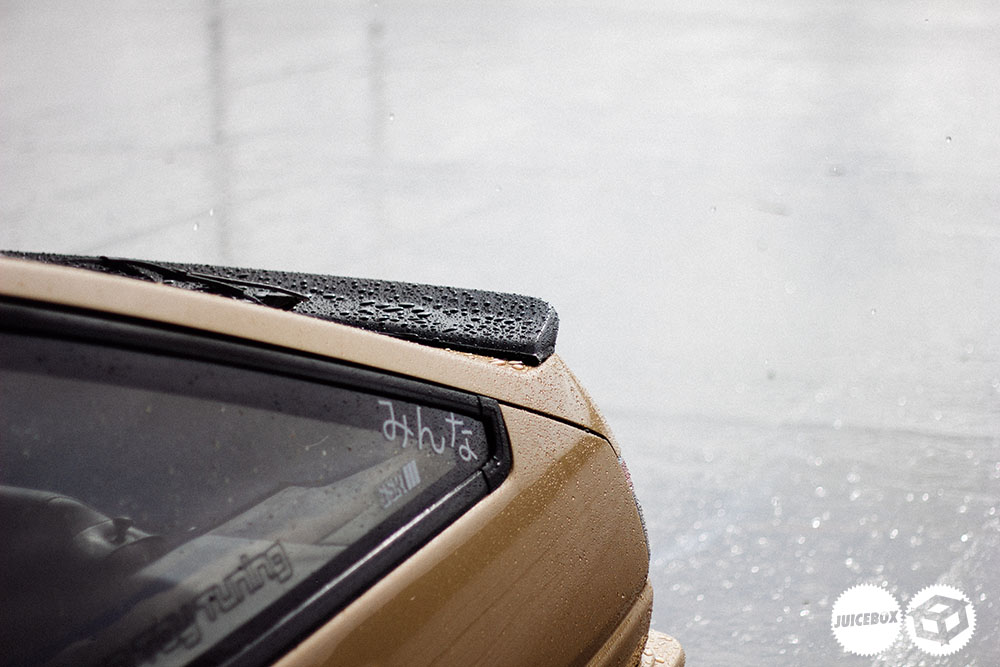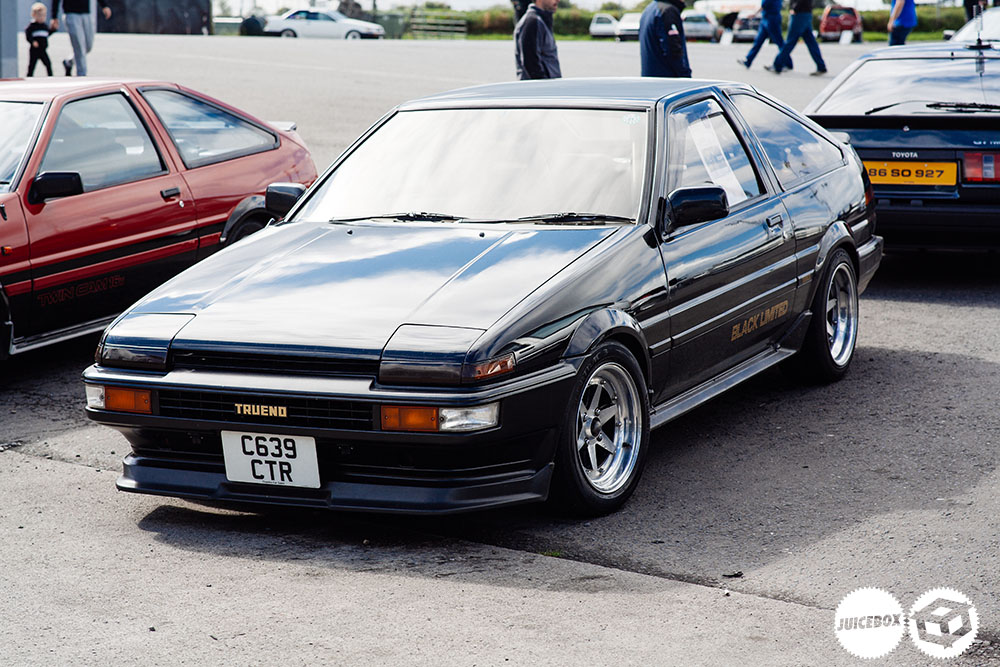 This genuine Black Limited made the trip over from the UK, this was the first time I had ever seen a genuine example in real life as far as I remember.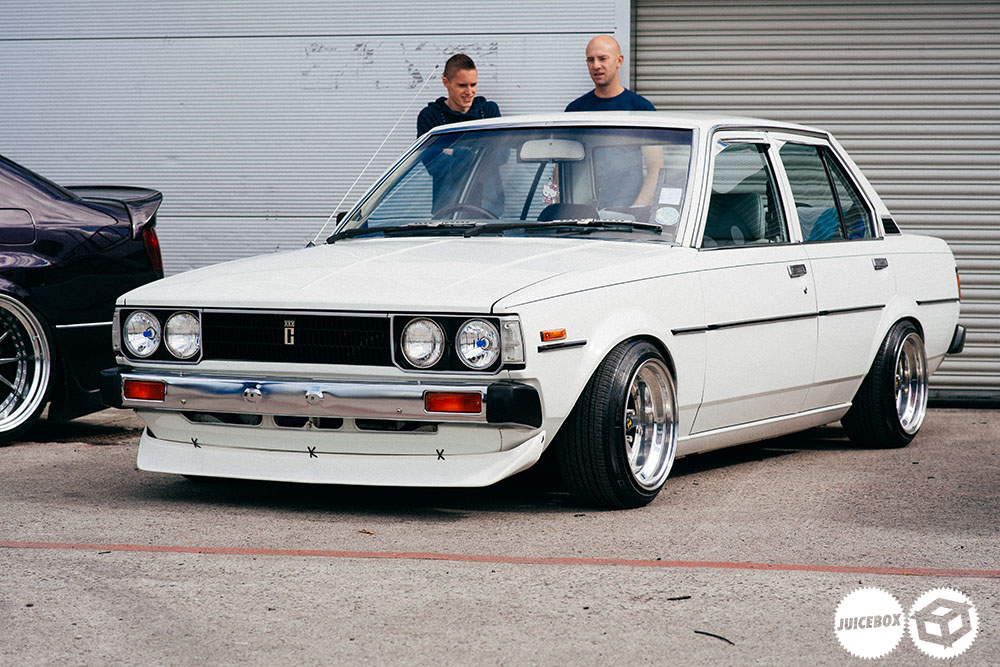 John's KE70 is probably one of my all time favourite builds, always a treat to see this in the flesh.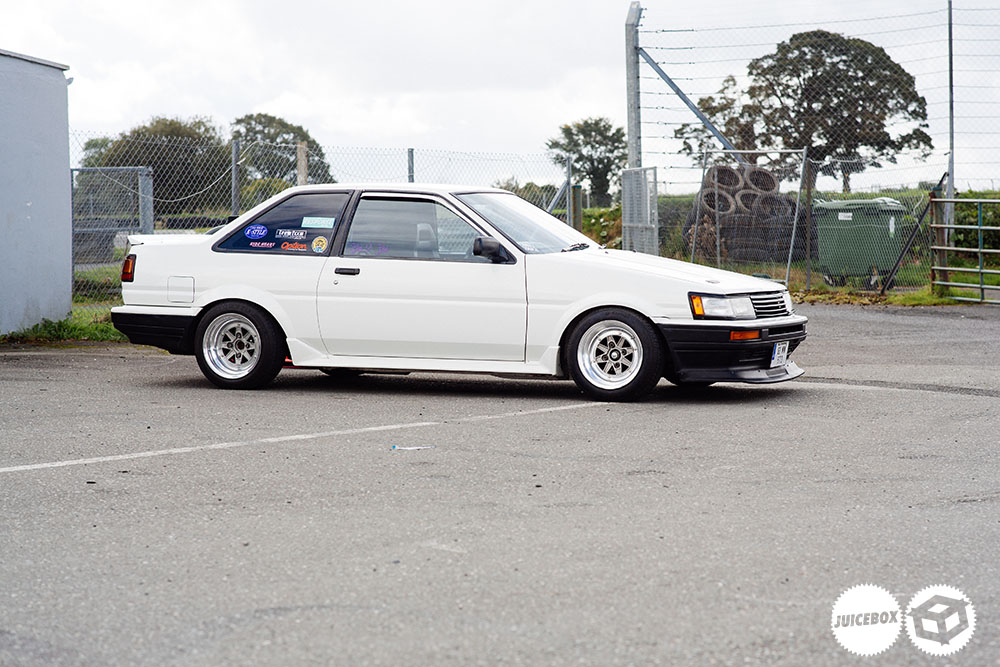 Another car I love to see is this 2 door Levin, it's another car that doesn't come out too often.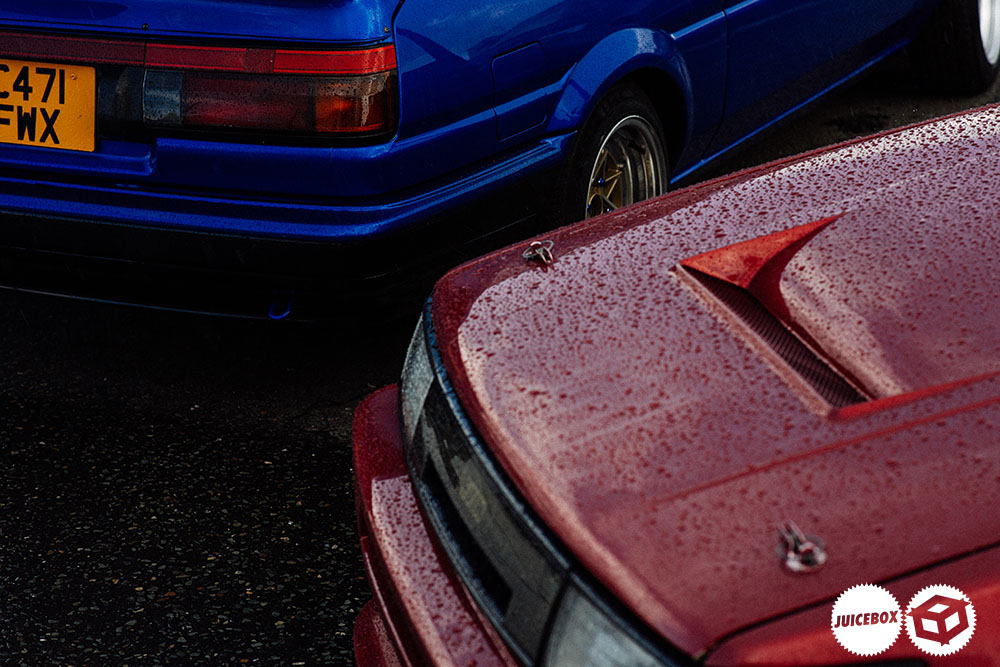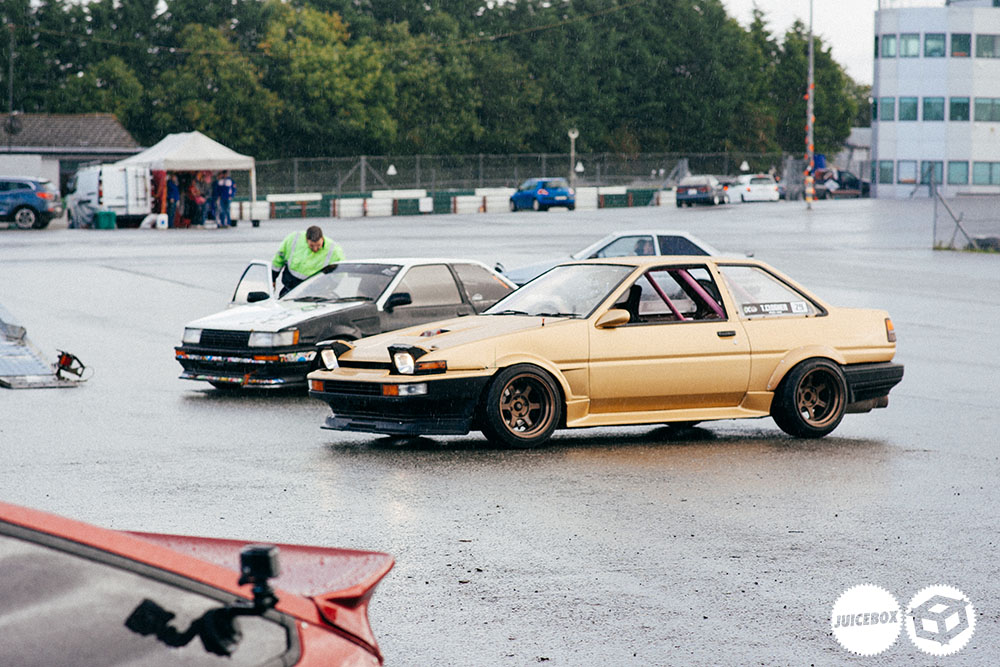 Tadhg Clogher's 2 door Trueno is another fave, I love how long he has kept and pushed this car to the limits, running an F20c this has proven to be an extremely reliable car over the years.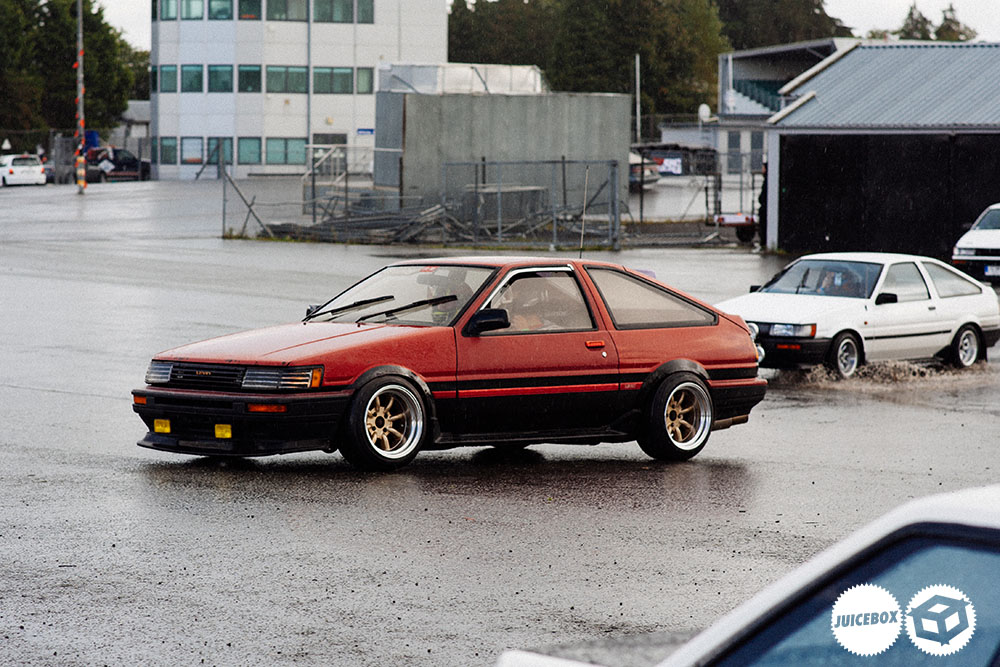 Cloko brought his track machine…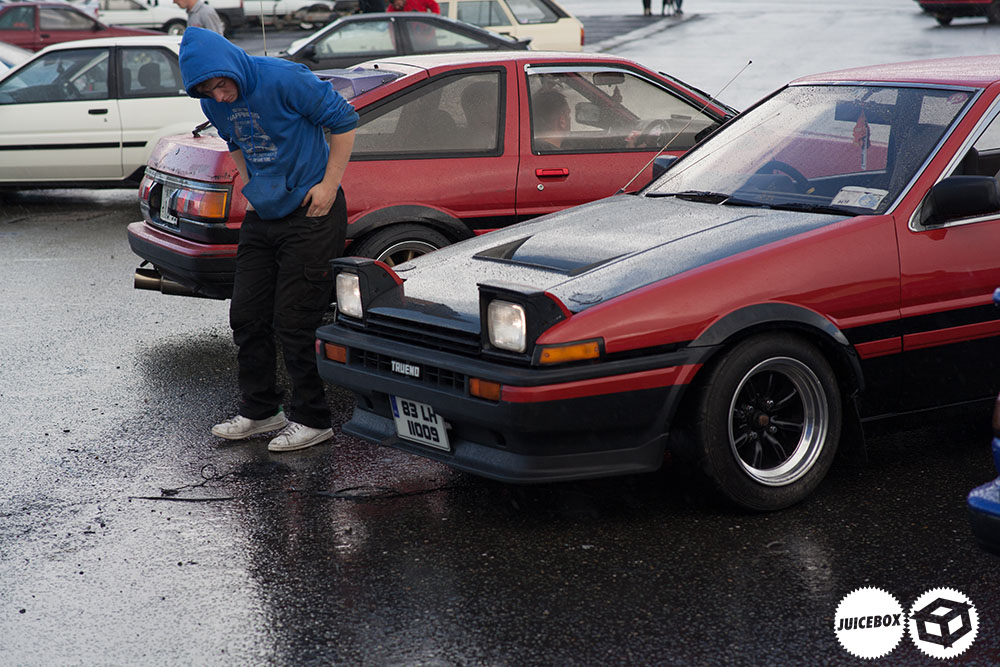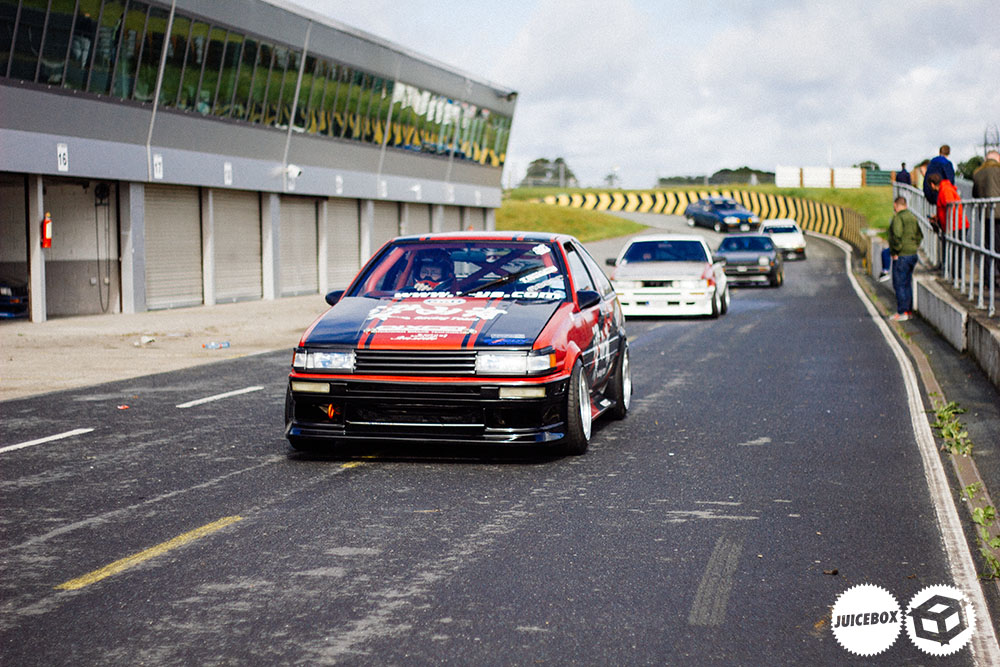 It was nice to see Kevin Hallahan blow the dust off of his pride and joy, this car was very happy out on track, oh and so was Kevin.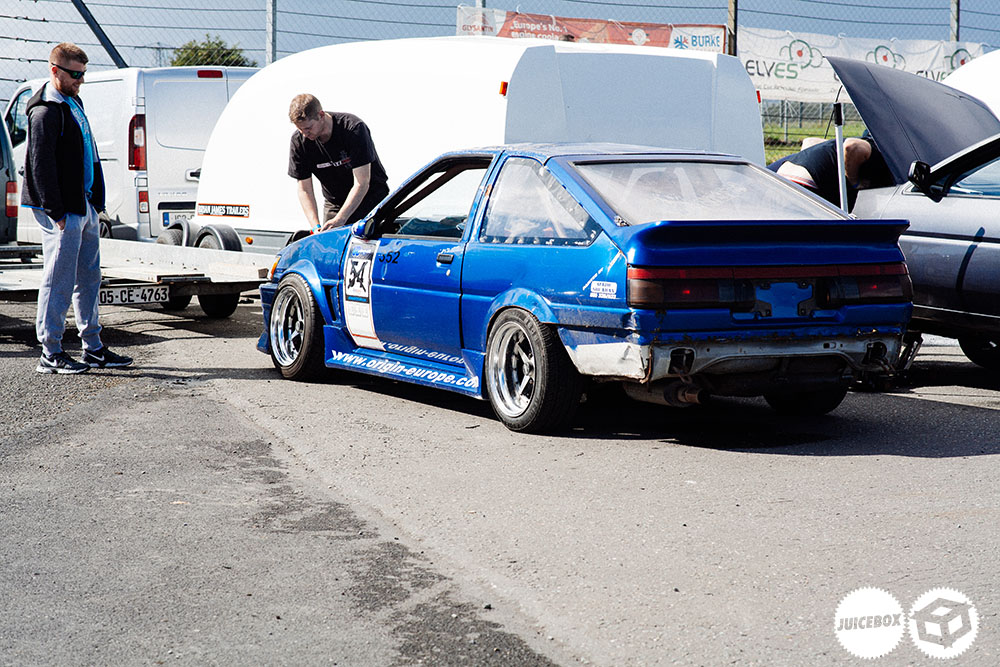 Another F20 powered beauty, this has been around a long time too and was once rolled on its roof.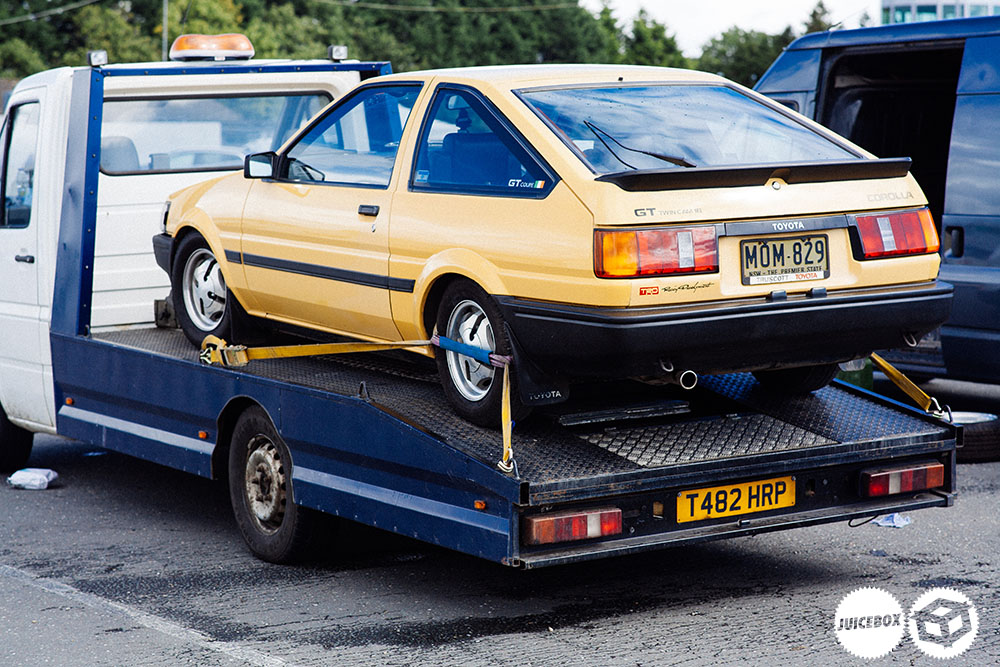 It's pretty cool to see all these Aussie imports coming to Ireland as people make the move home.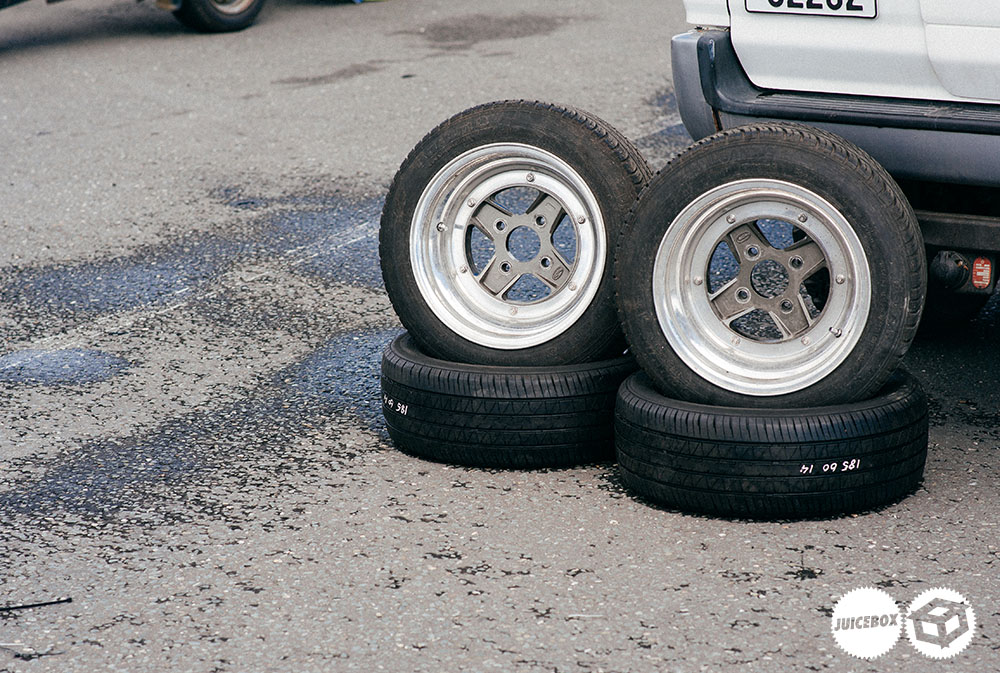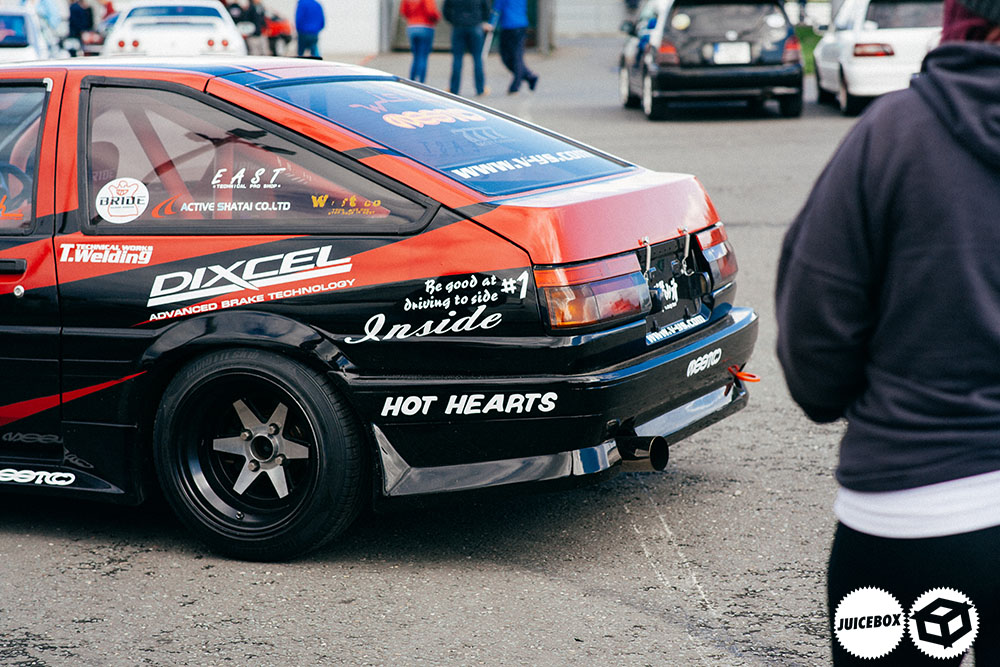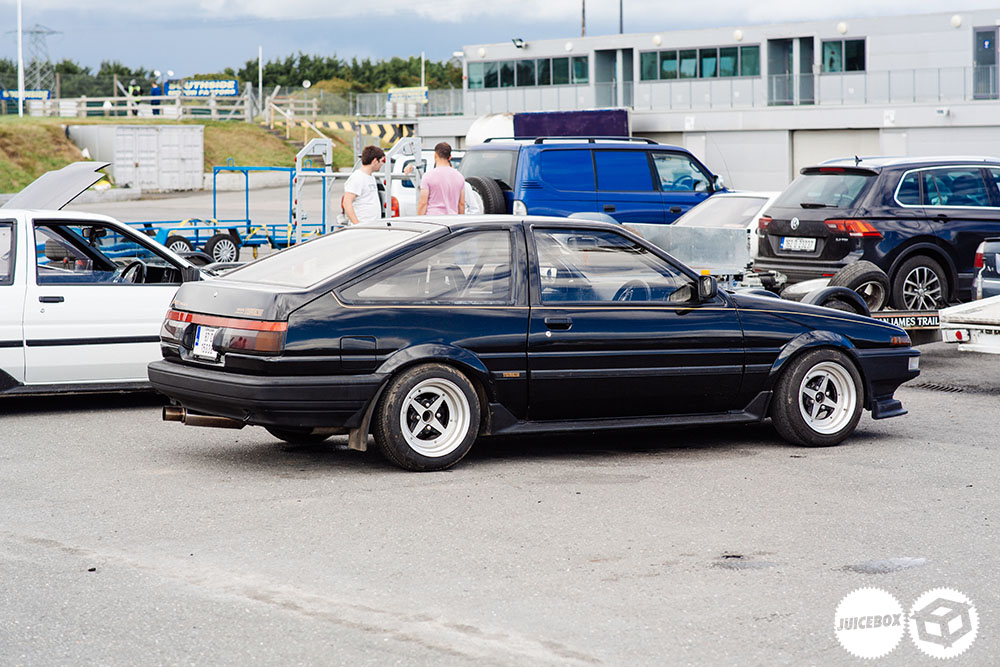 You cant argue with black, this thing was hitting the spot with the gold pinstripe.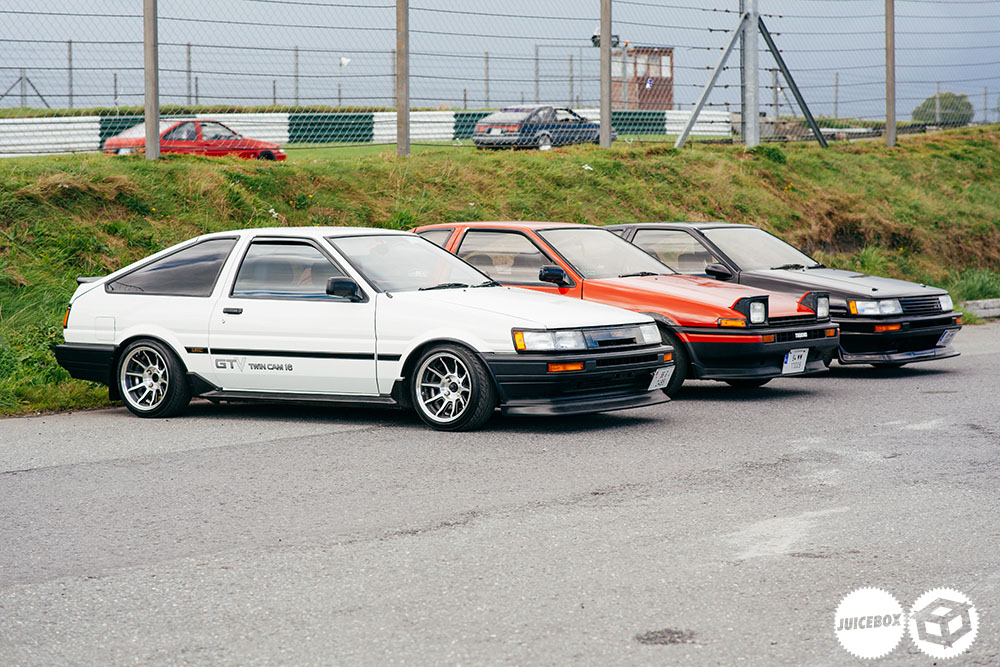 What a lineup!
Words can't describe how good this looks in real life. Bravo.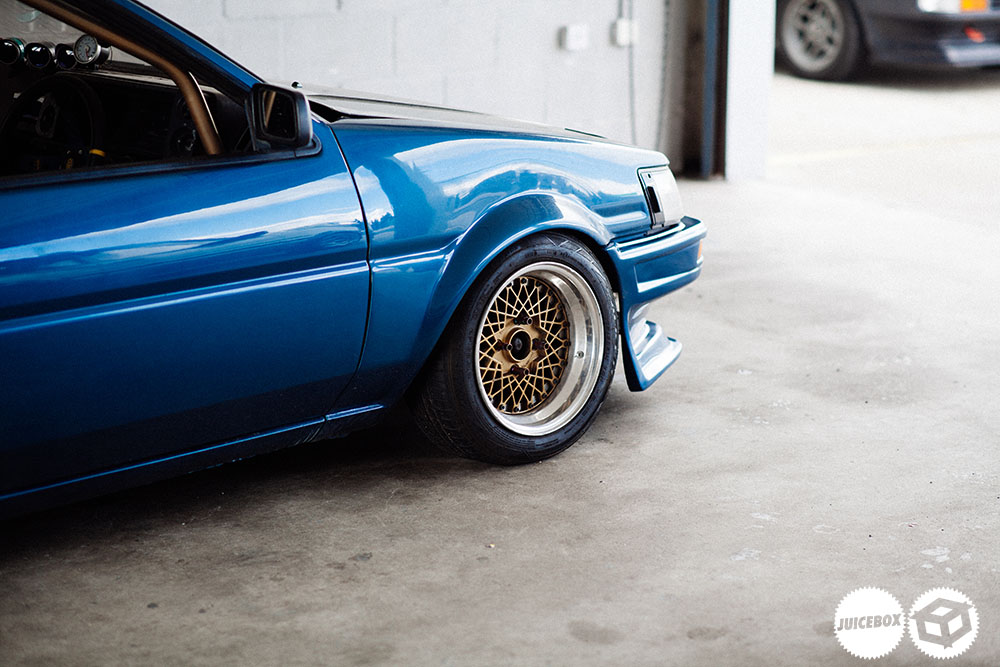 Those tones!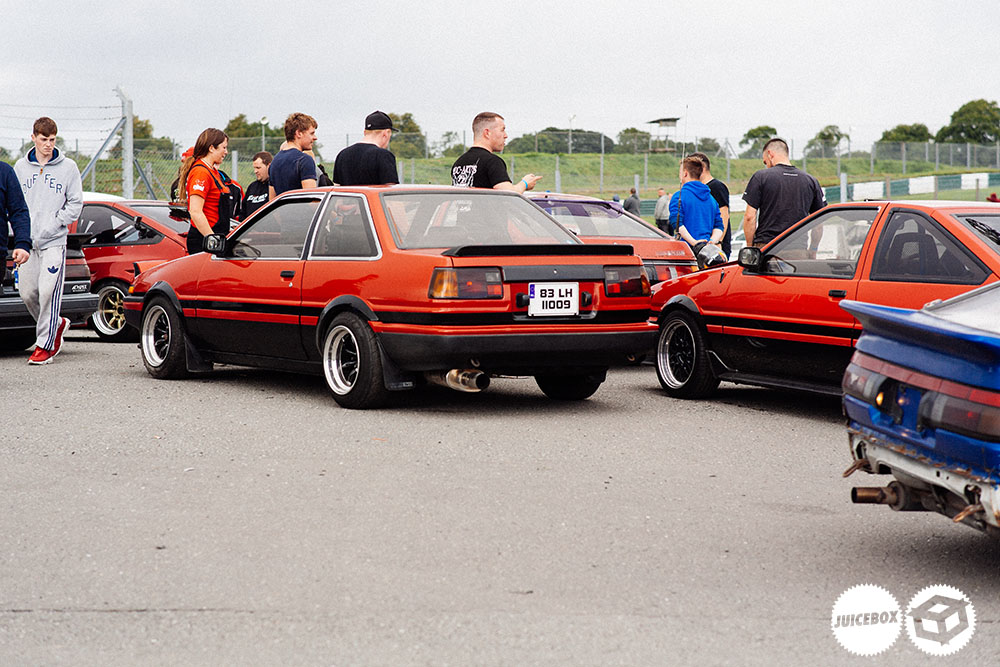 Red pandas everywhere.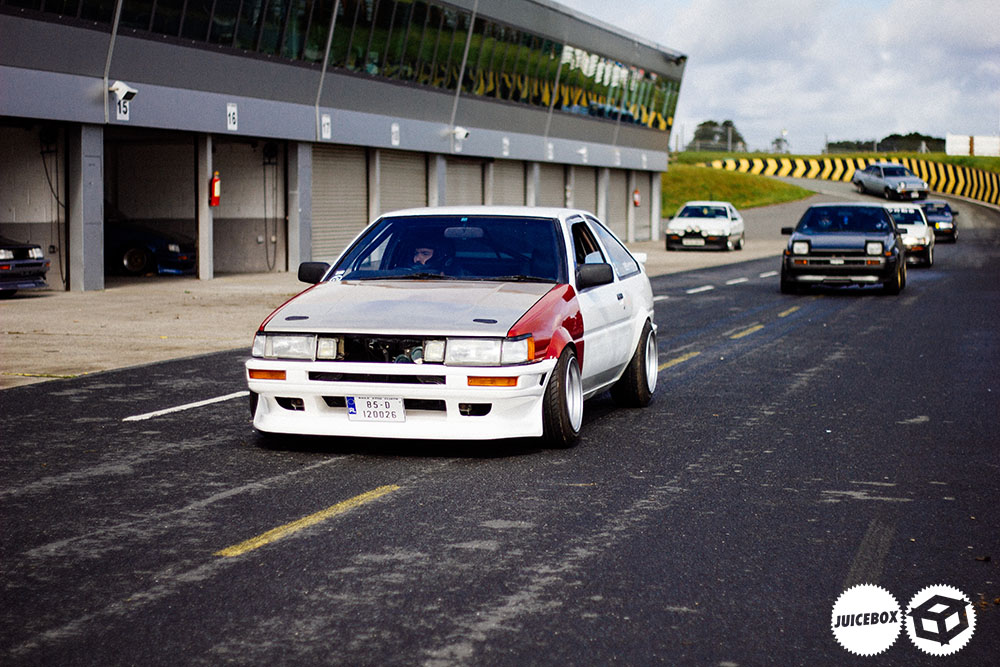 Mikey Moynihan's machine is in the middle of a makeover, but that didn't stop him from bringing this out.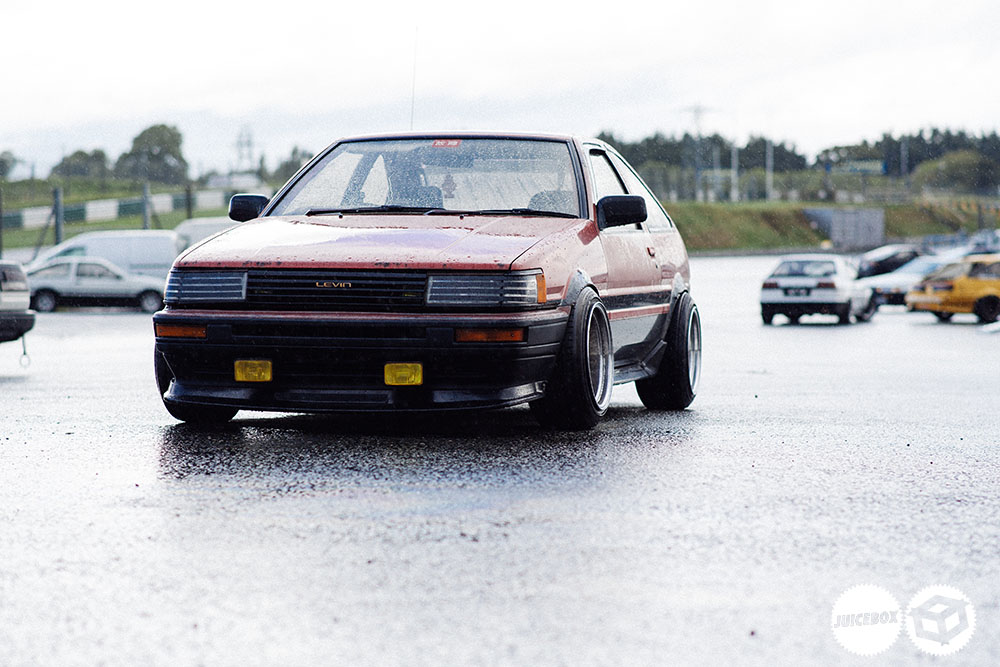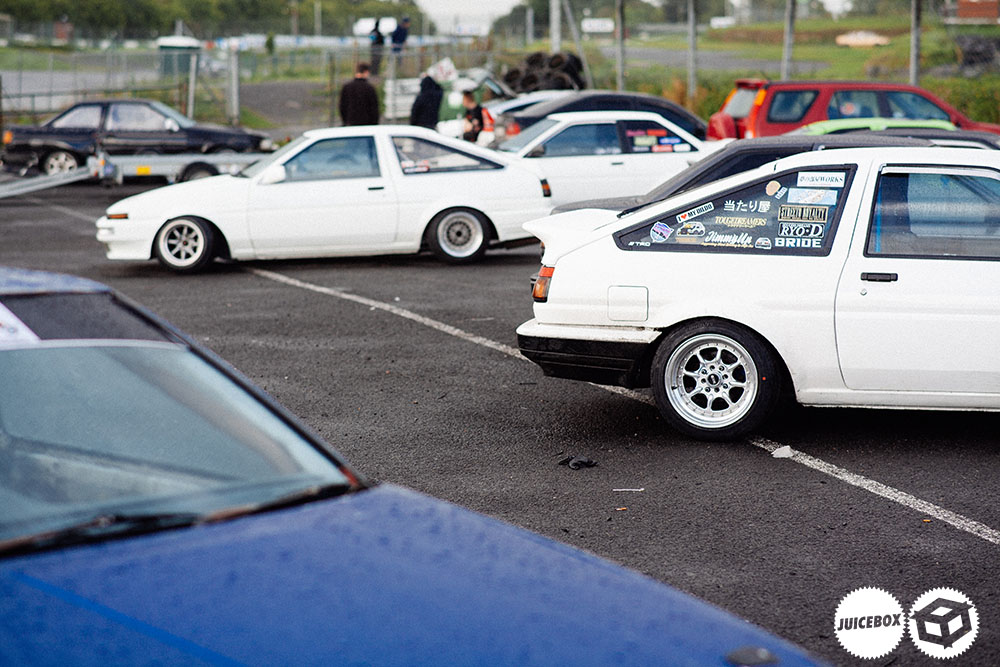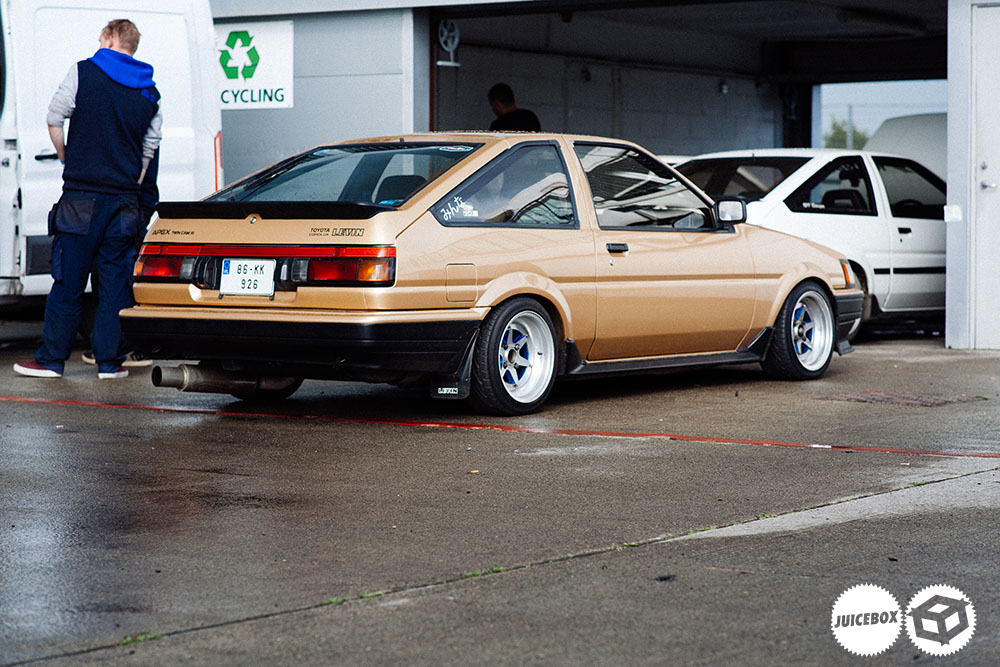 I love the mix of flavours with this Levin. A UK colourway on a Japanese styled car.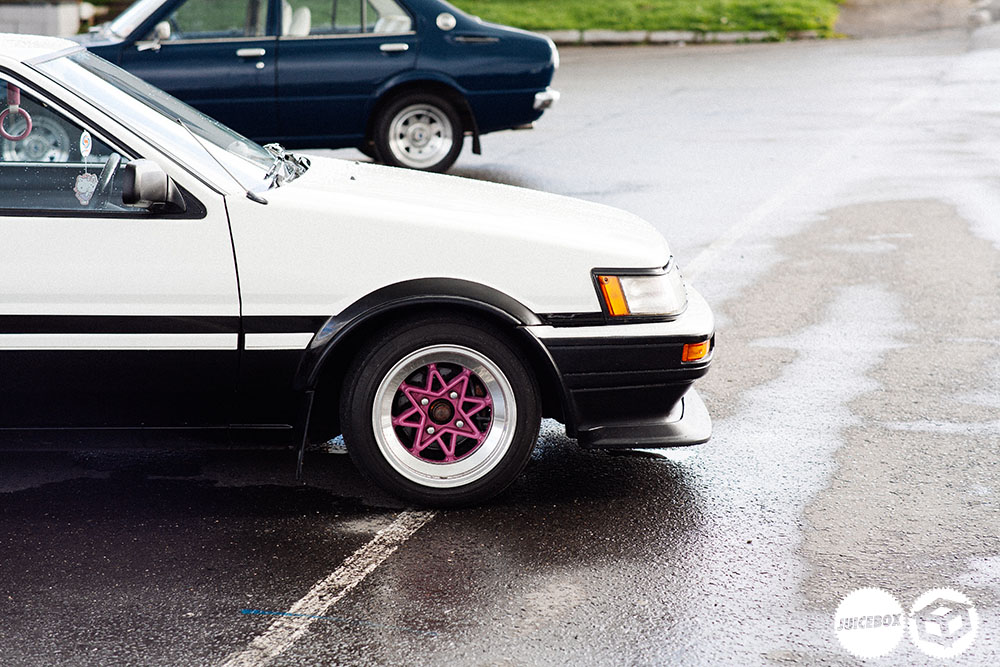 Pink Technos!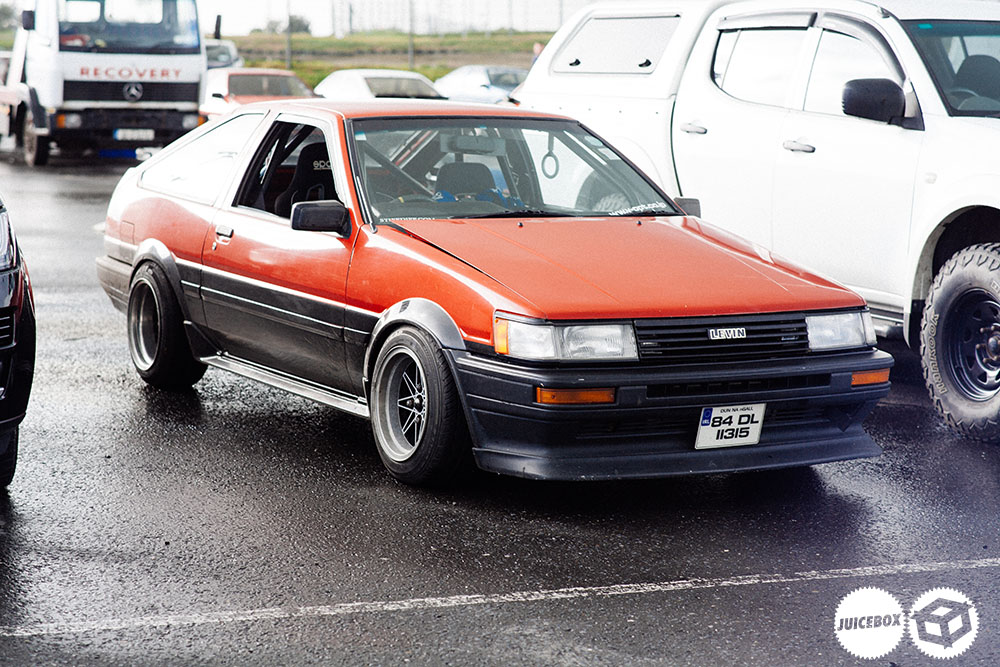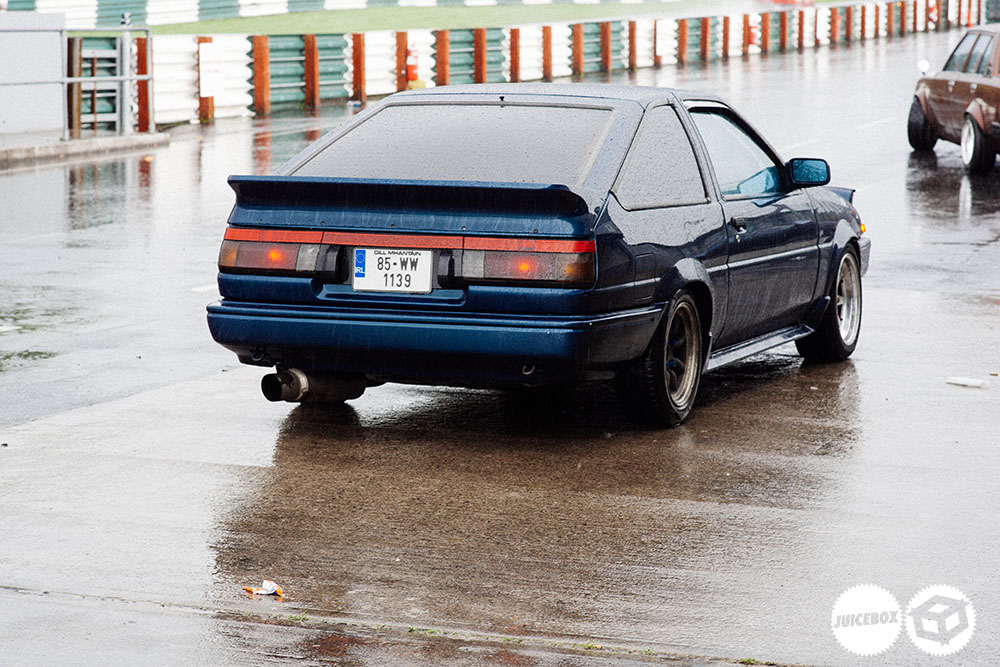 Another car which looked awesome on the day, this has been going for a long time too and its nice to see it still in one piece.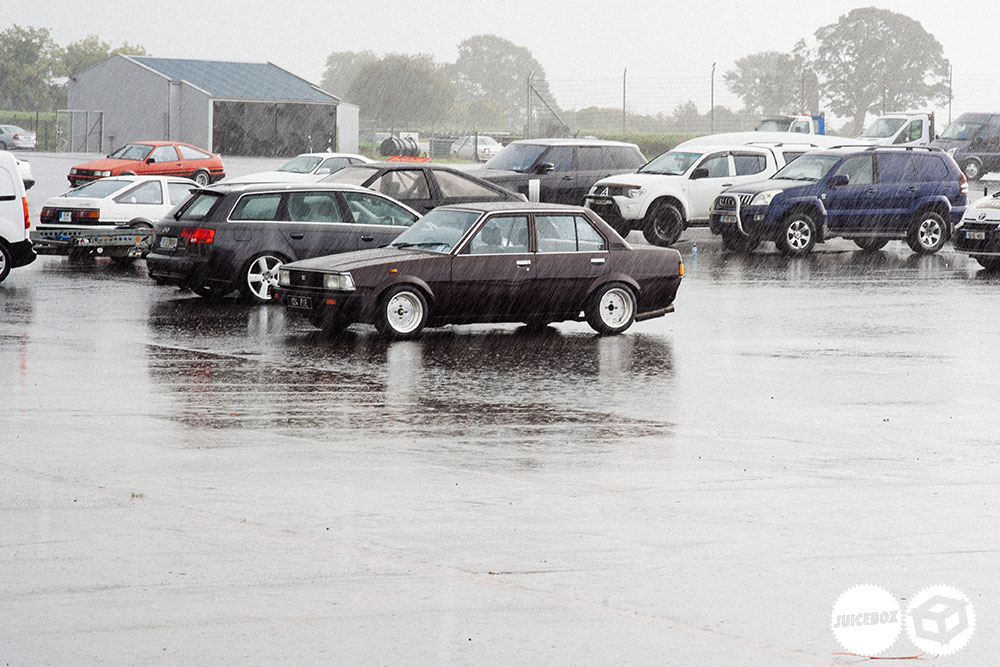 Great to see Jamie's old car, "123 Pie" being loved by the new owner. This strange rain/sun combo made for a good photo.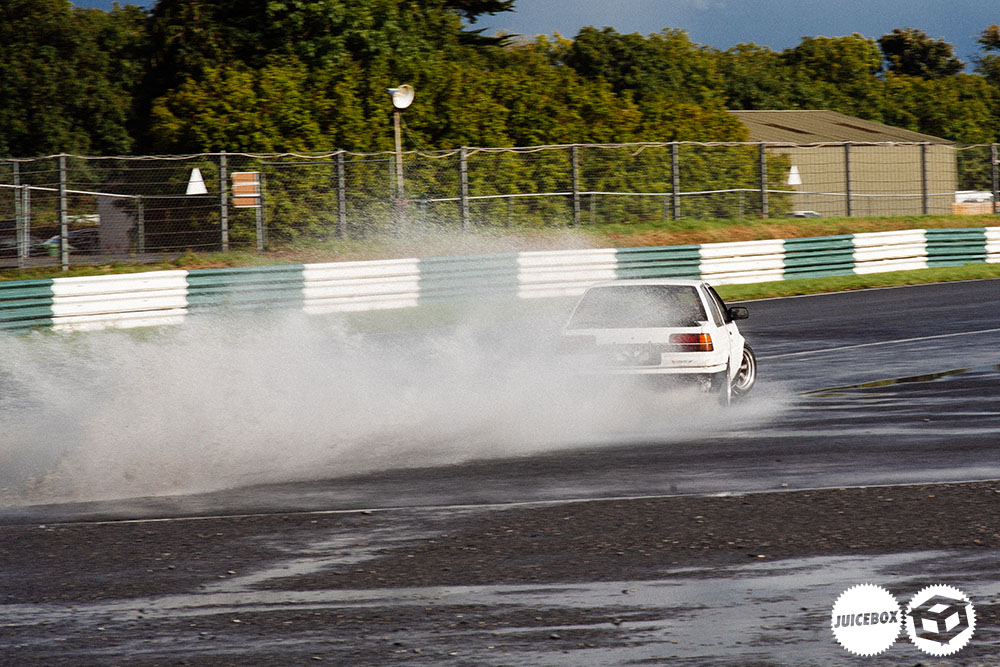 Once the rain stopped the cars were pushing it into the top bend once again. I could watch Stephen Harte do entries all day.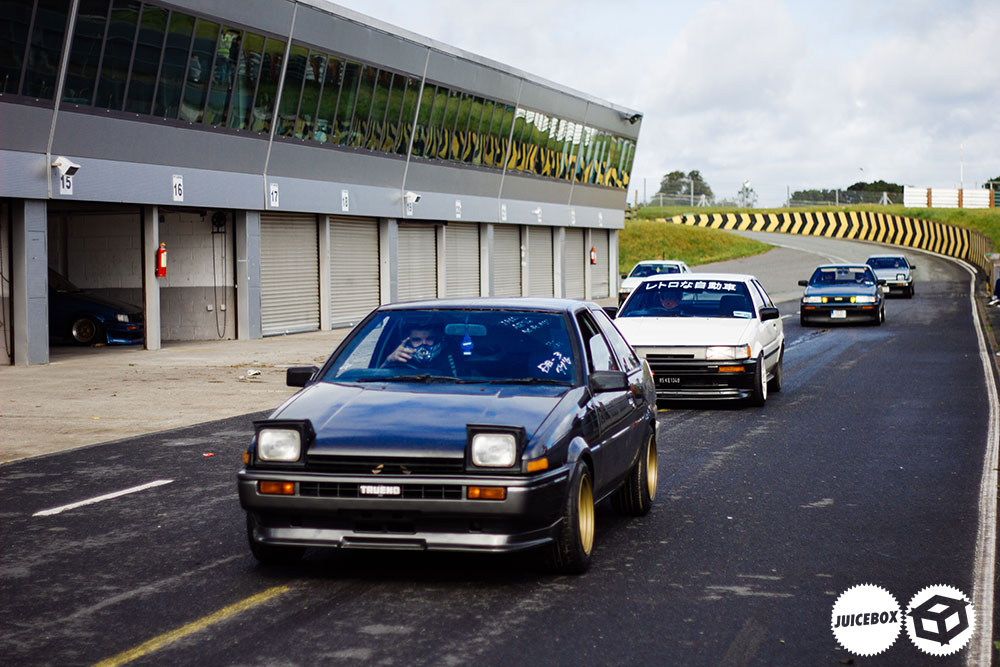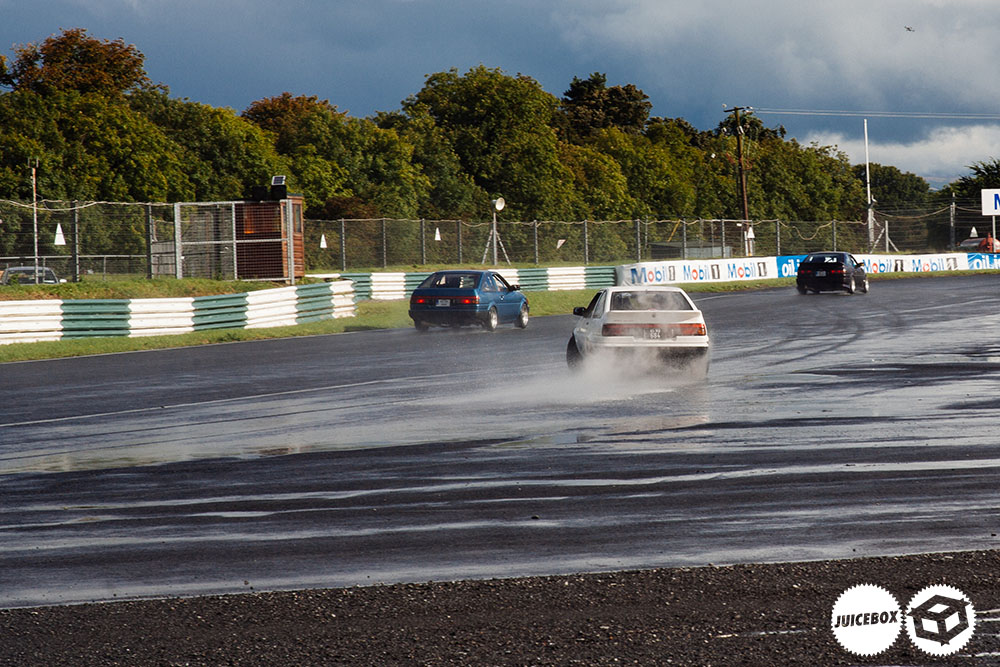 The water on the track made for some artsy splash shots.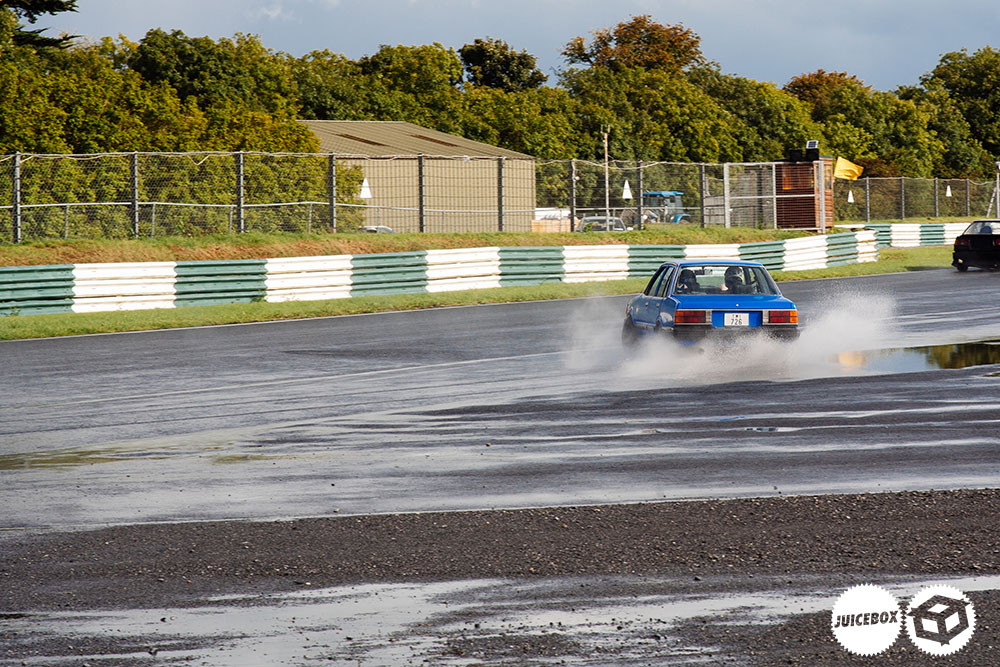 A lot of these cars I had not seen in a long time and it was great to see them still intact. Gerrys old Charmant was out on the track, this car has seen it all and appeared to be still going strong.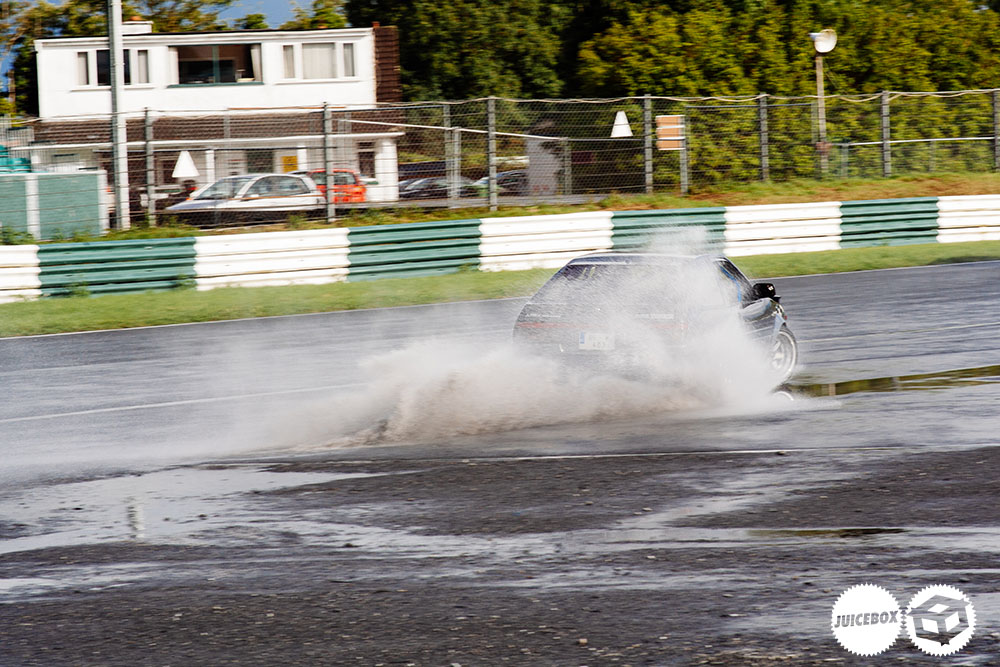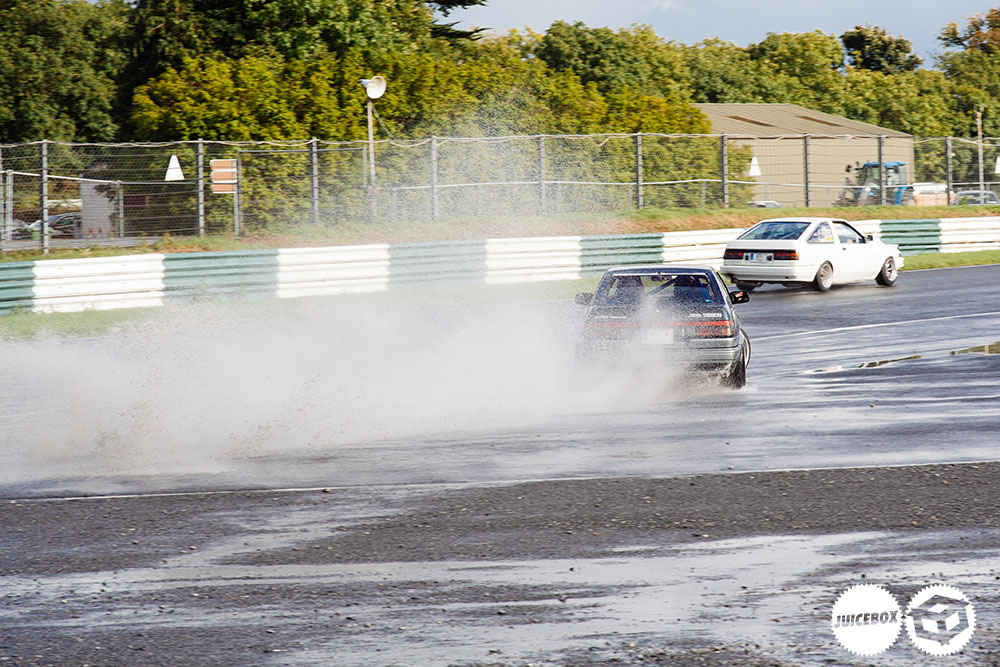 Sean was making full use of the puddle.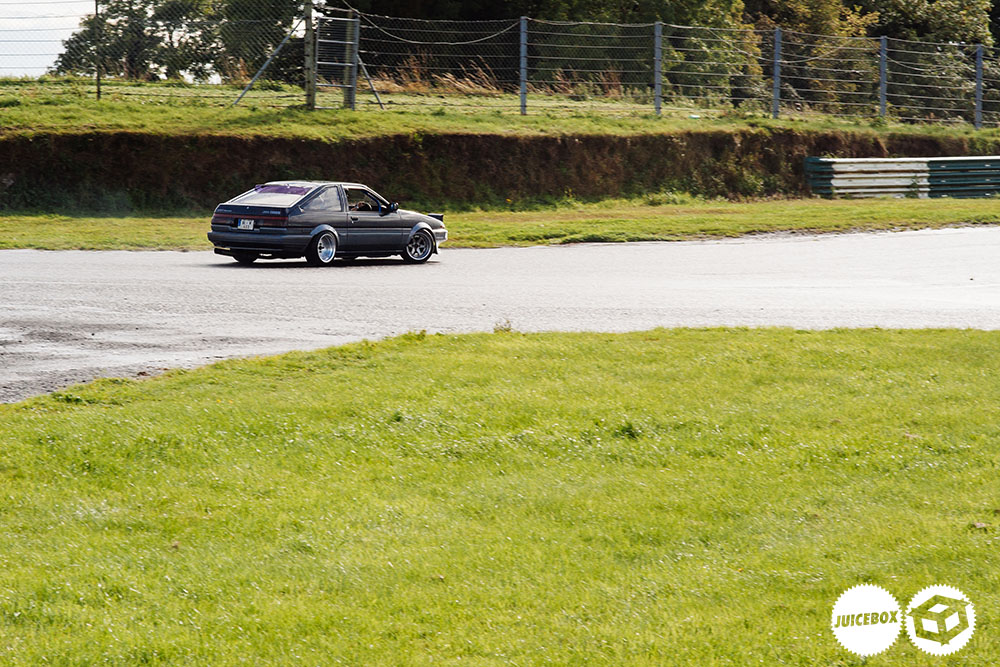 The rain only made things more interesting, the lack of dryness and silly power meant no smoke in the photos.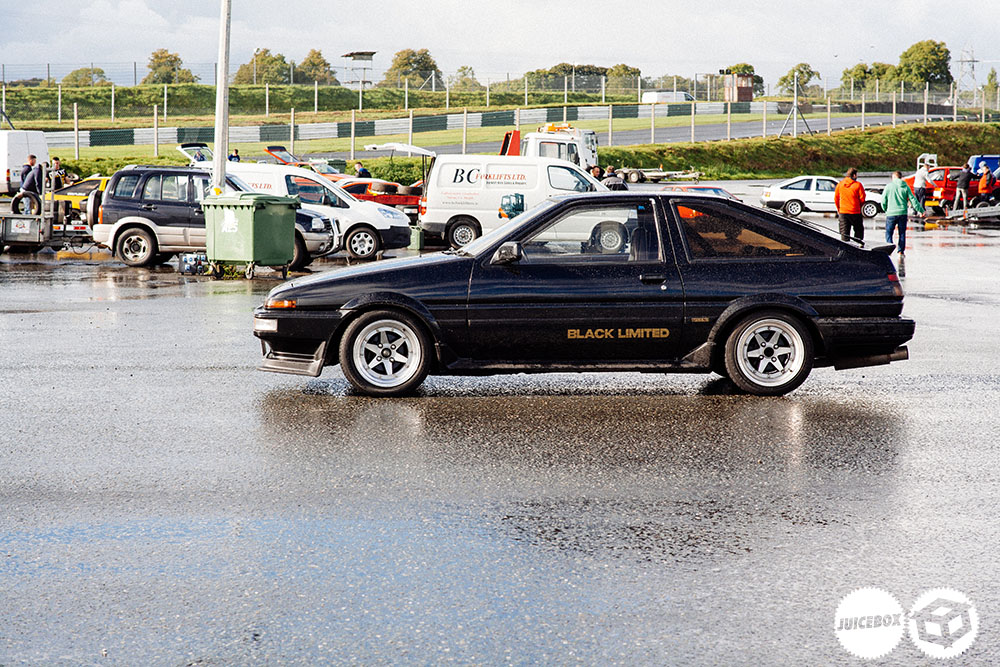 I'm very surprised this hasn't sold yet, it's probably the only black limited for sale outside of Japan at the minute.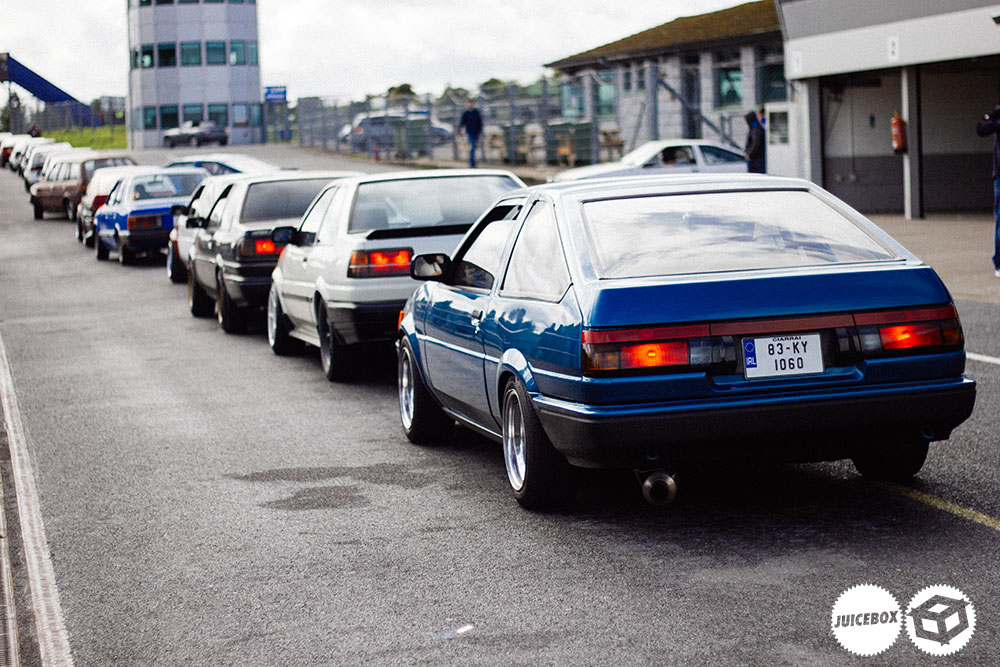 Its hard to beat a line up like this.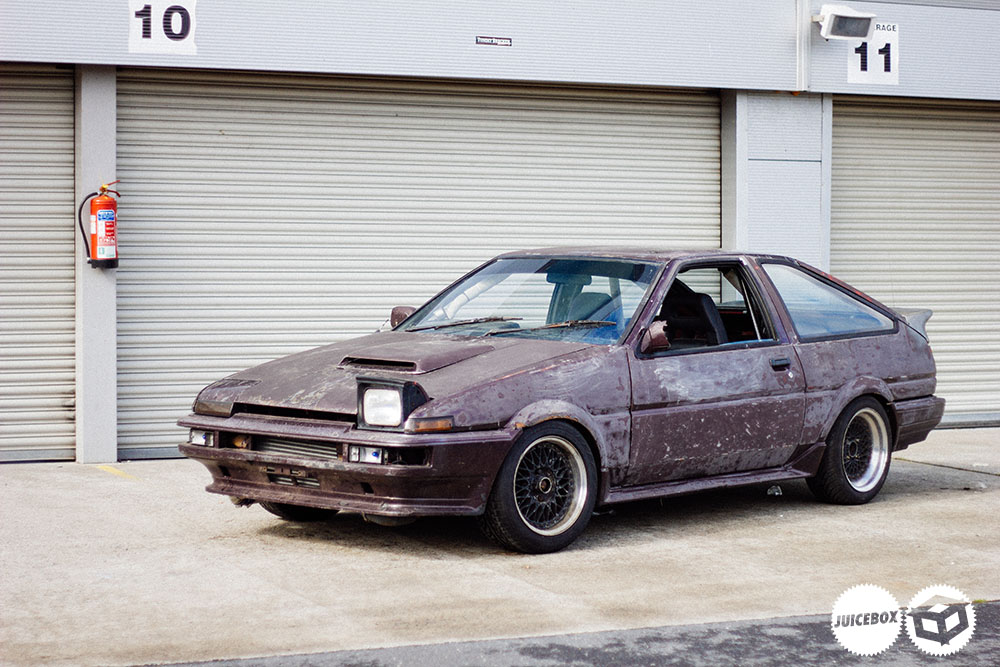 This is funny, at the time on the day it was hard to explain the joke, but basically my car has looked the exact same since 2011, Dan rubbed it down before 86 day back then and it basically remained unchanged ever since, I made it my mission to try park it in the very same place for a photo all these years later.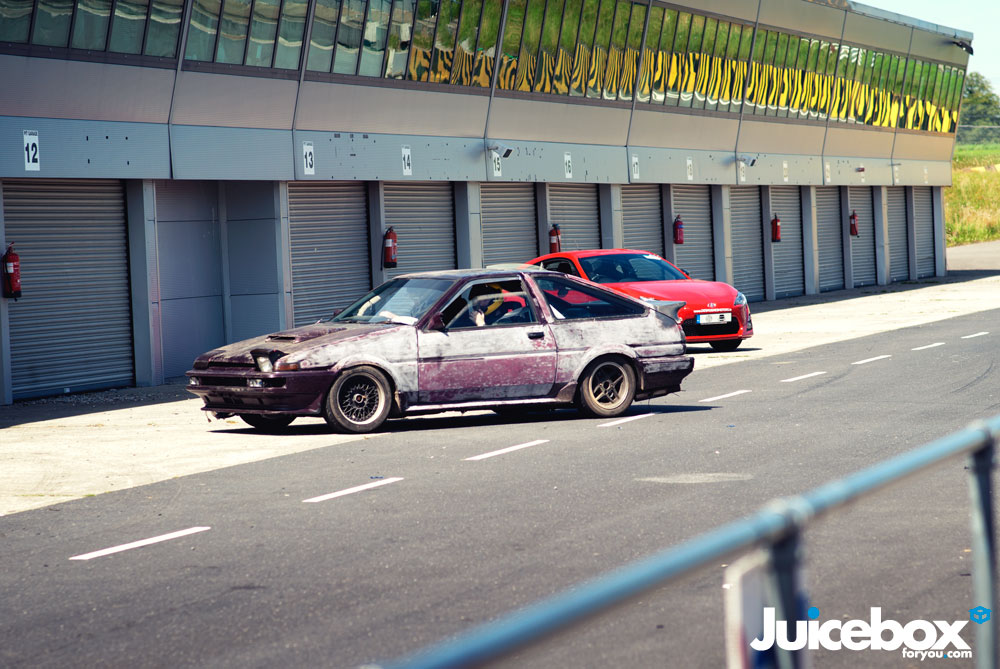 Here is that photo from 2011! The car was only freshly rubbed down then and Dan had yet to fit the front mount… Hilarious. You would hardly think there are seven years between these photos.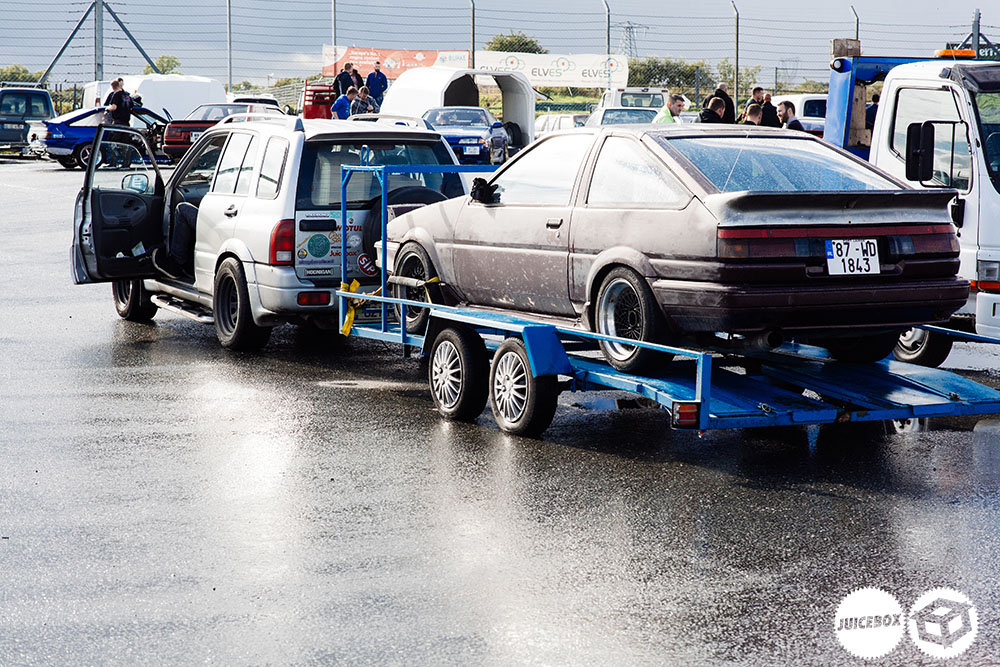 Unfortunately, we didn't get out on track but did get to do the parade lap and a few sneaky skids on the slap hai, stay tuned for a video feature coming for the vlog series very soon.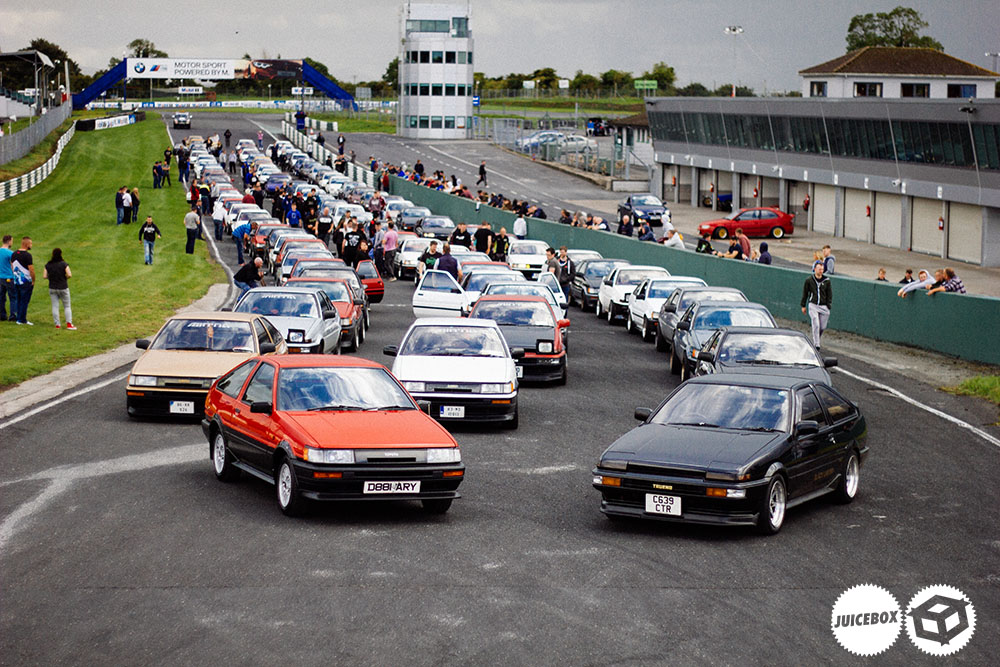 A big shout out to everyone for making it out to the event and to Nicky and co for throwing another good day out, what makes me laugh is this is hardly a fraction of the AE86's that are hiding in Ireland, and that's what I love about this place.
Till next time!
Comments
comments
Powered by Facebook Comments