Juicebox in Japan: Chasing the night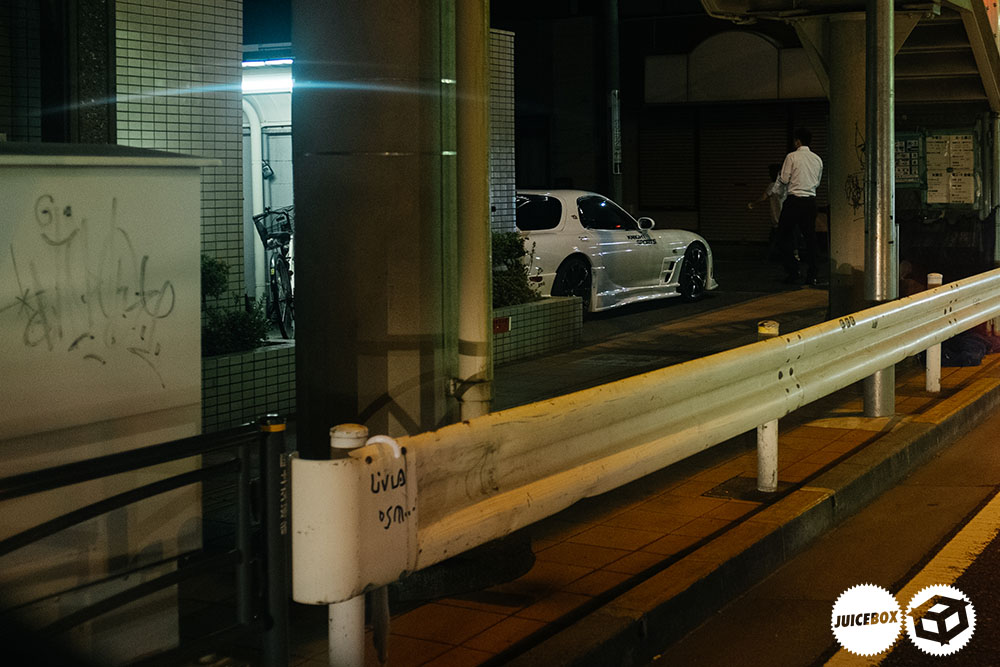 After a quick bite to eat and a shower, we were back in the van. Burnt from a day of walking the city looking for a battery we didn't let that dampen the mood. We were hungry for some night action and had heard about an All that Low meet which was happening at Daikoku.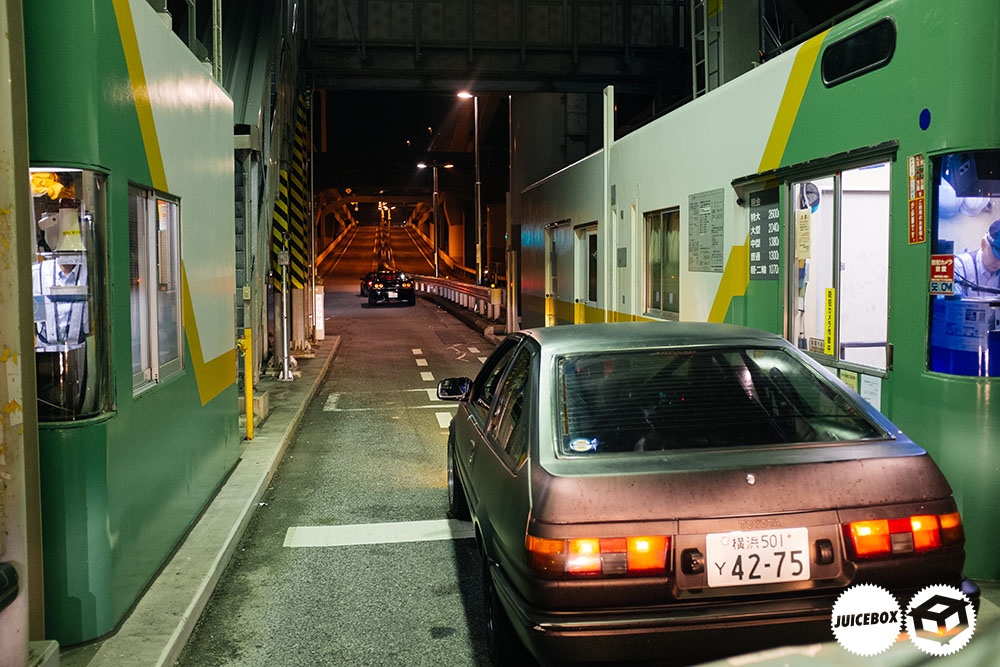 One thing you don't hear much of on the internet is just how hard it is to actually get down into Daikoku, it's on an Island and it takes about fifteen minutes of spiraling down until you find the right turn and if you miss it you have to go back and start all over again. Sadly by the time we got to the meet, the cops had completely blocked off any access to the car park and we were forced to keep moving. We were gutted.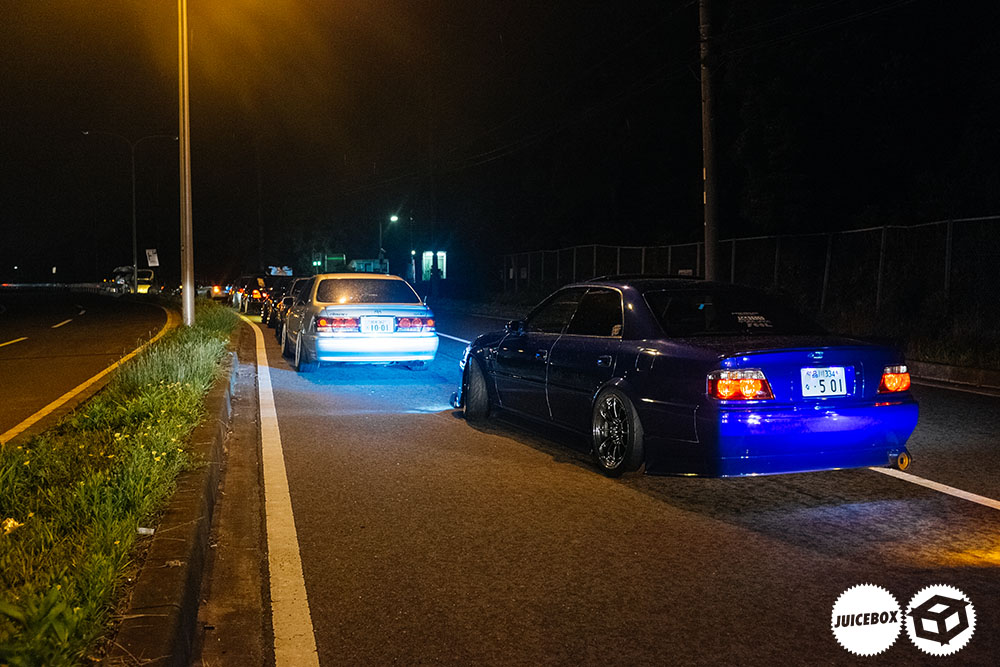 We heard about another might that was happening close to Kawasaki port and decided to take a chance on it. It turned out to be one of the best decisions we made on the entire trip. Once again a random encounter became a lifetime memory.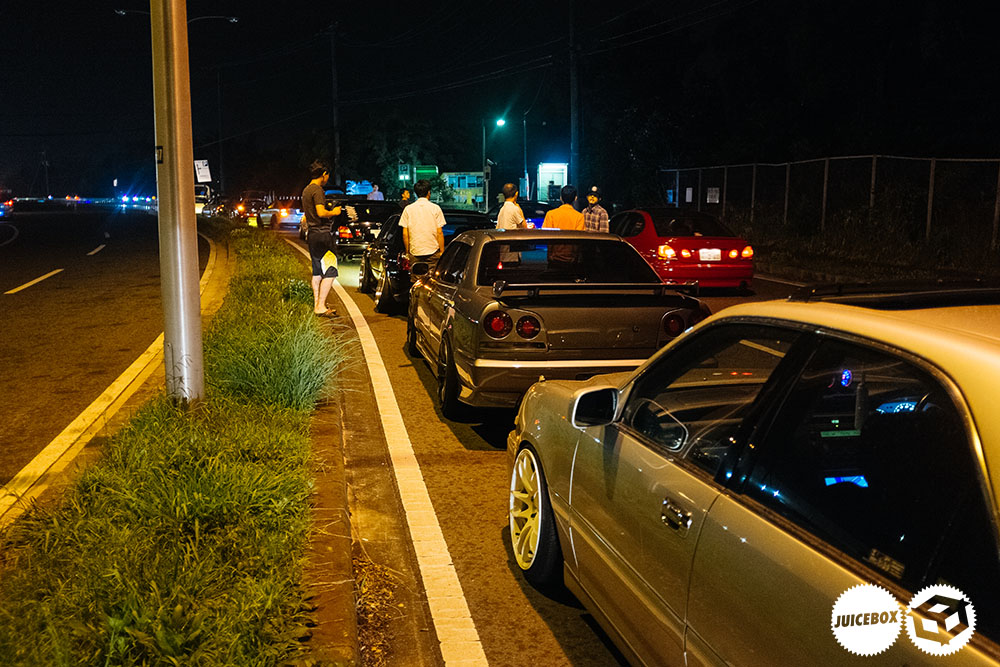 There was a train of cars along this disused piece of road as we turned in, quite literally in the middle of nowhere at about 1 am just up ahead was some of the best-looking metal we had ever laid our eyes on.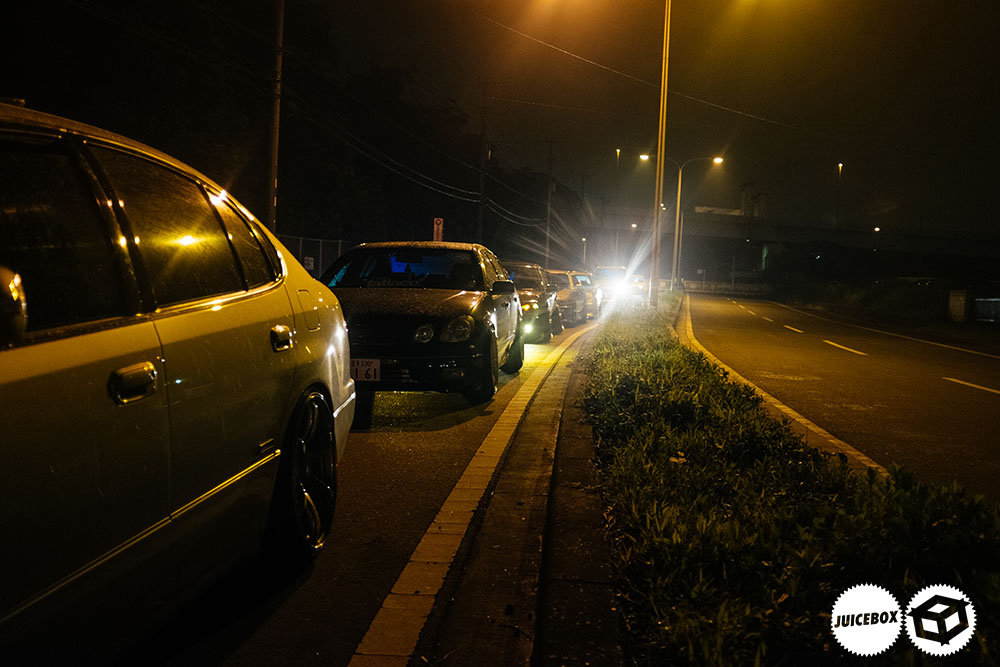 I jumped out and started to walk up along the cars, we were the only foreigners around, this appeared to be a locals only type of meet.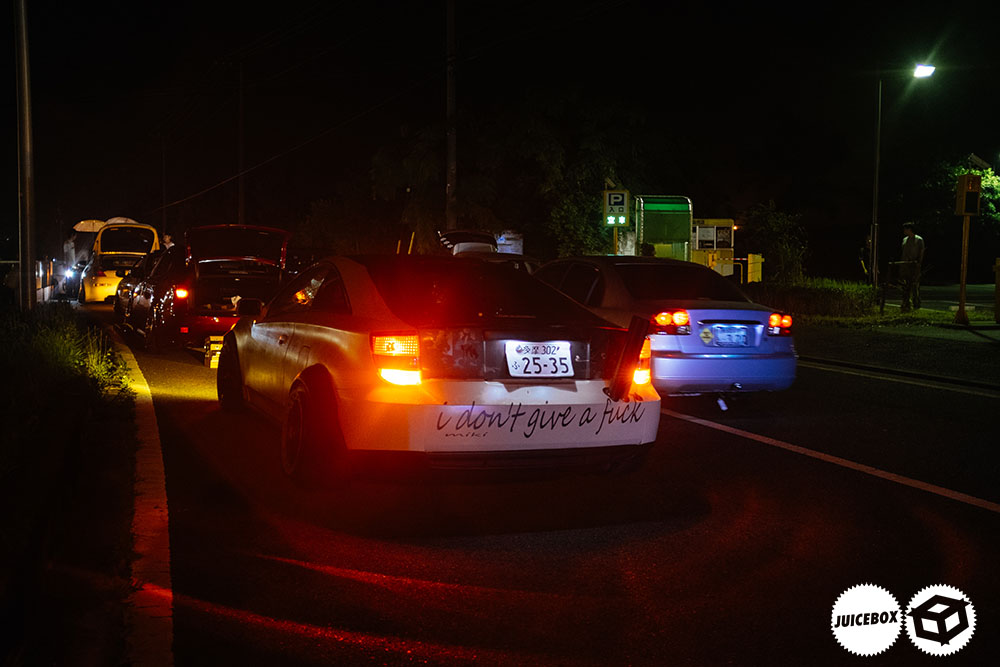 The variety was nuts, anything from a bold statement on this Celica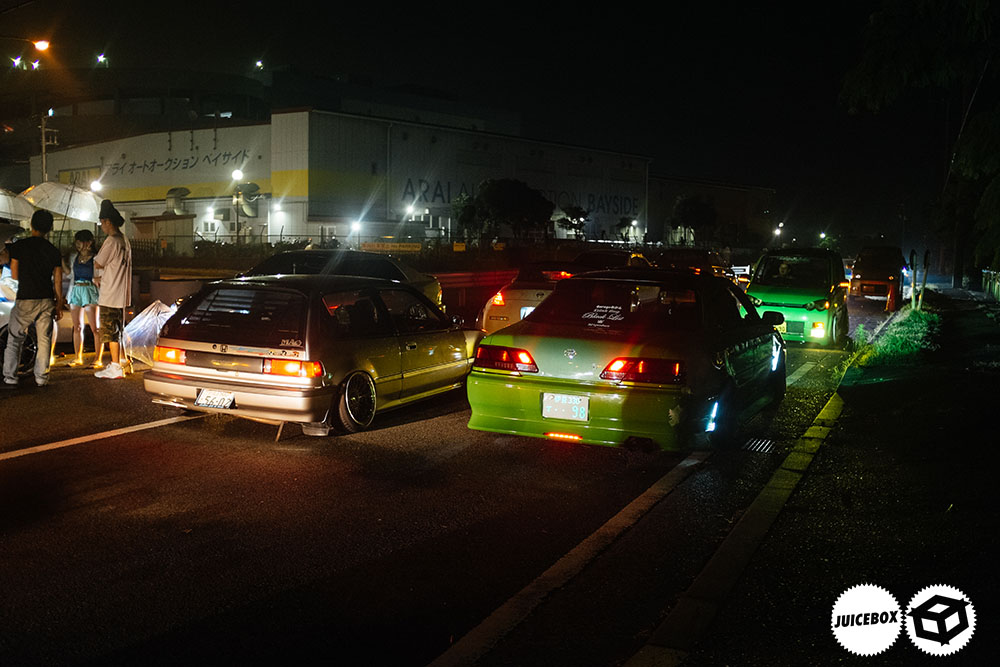 To USDM styled civics and big body sedans which had their fair share of love taps.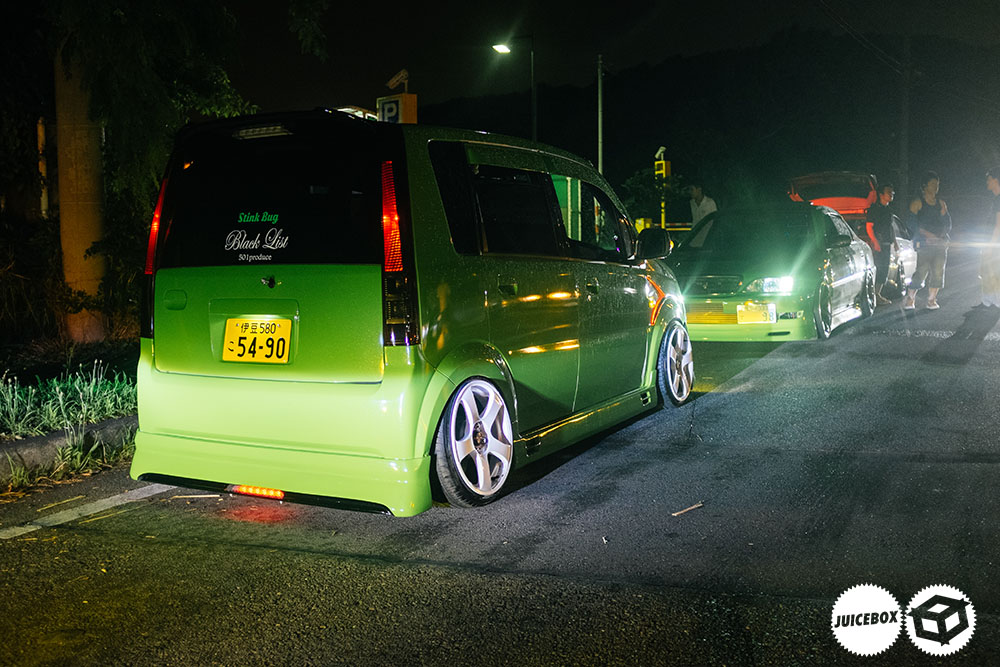 We had struck gold, there was an endless line of interesting machinery, we remained somewhat calm, nodded at the owners and proceeded to walk towards the end.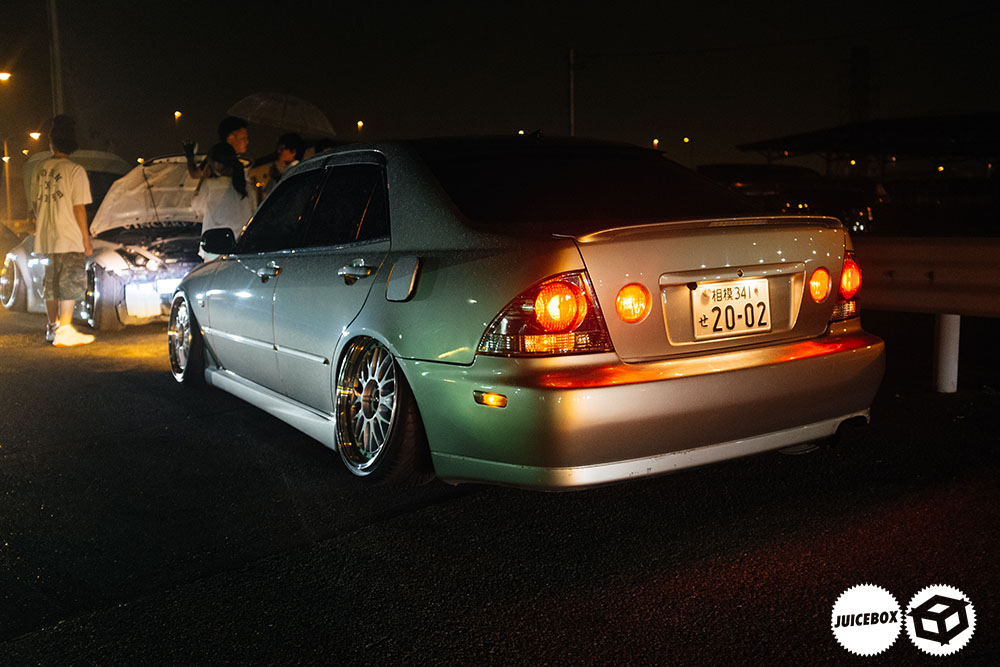 There was a car park at the end of the road which appeared to be packed with cars, there was no street lighting, it felt incredibly seedy and uneasy and we loved every second of it.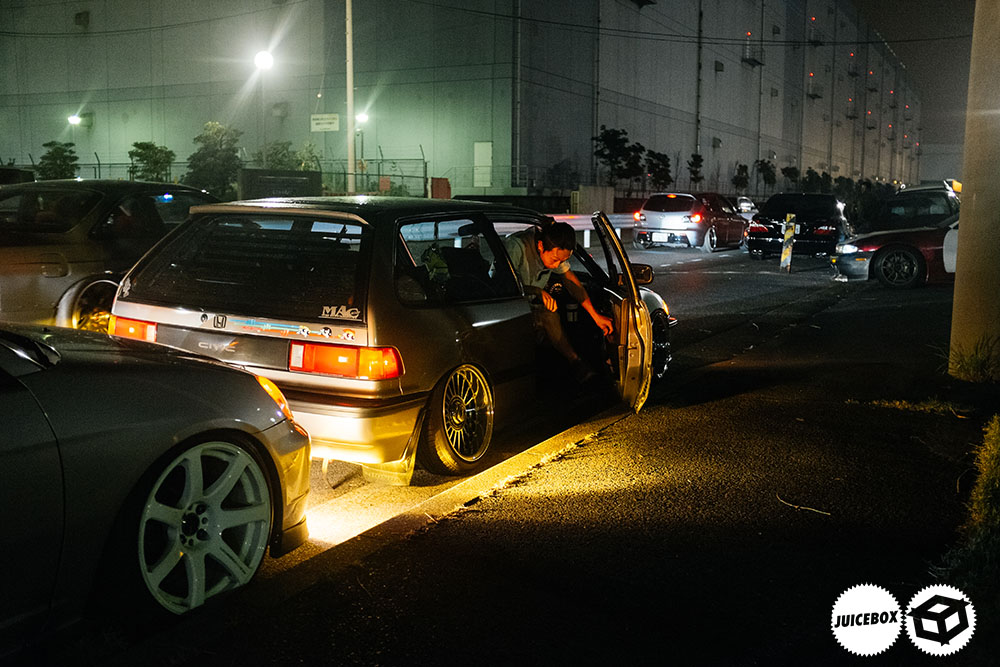 This is why we came to Japan and we were finally witnessing it. That underground night life you imagined is exactly as you would expect. It reminded me of the good old days not so long ago in our home town, the street scene is still thriving here which is good.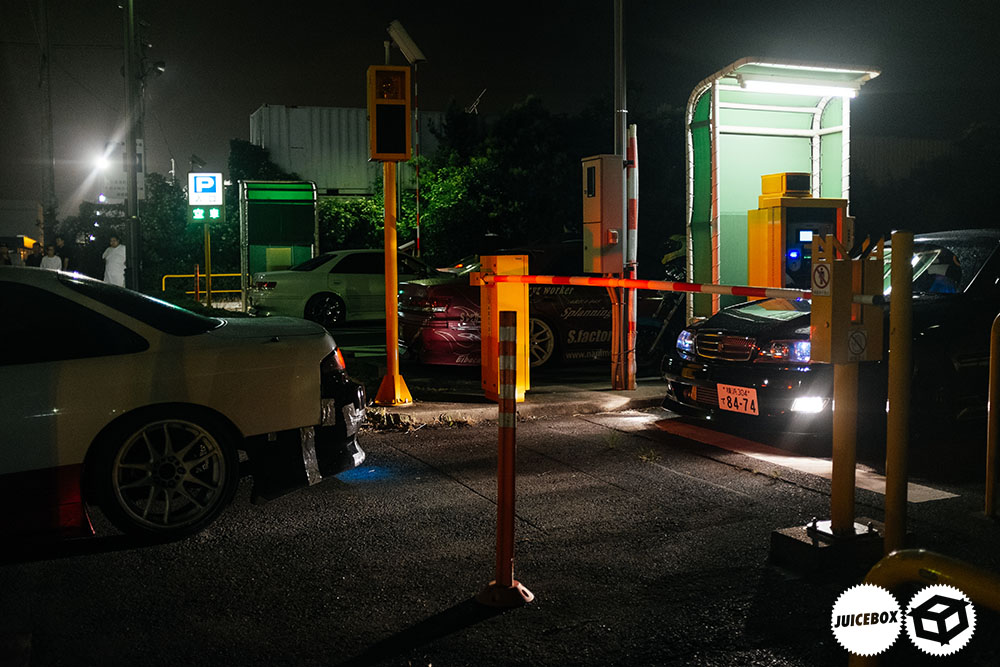 Cars were coming and going constantly, navigating a huge bump which leads into a badly lit car park. There was so much going on it was hard to capture everything.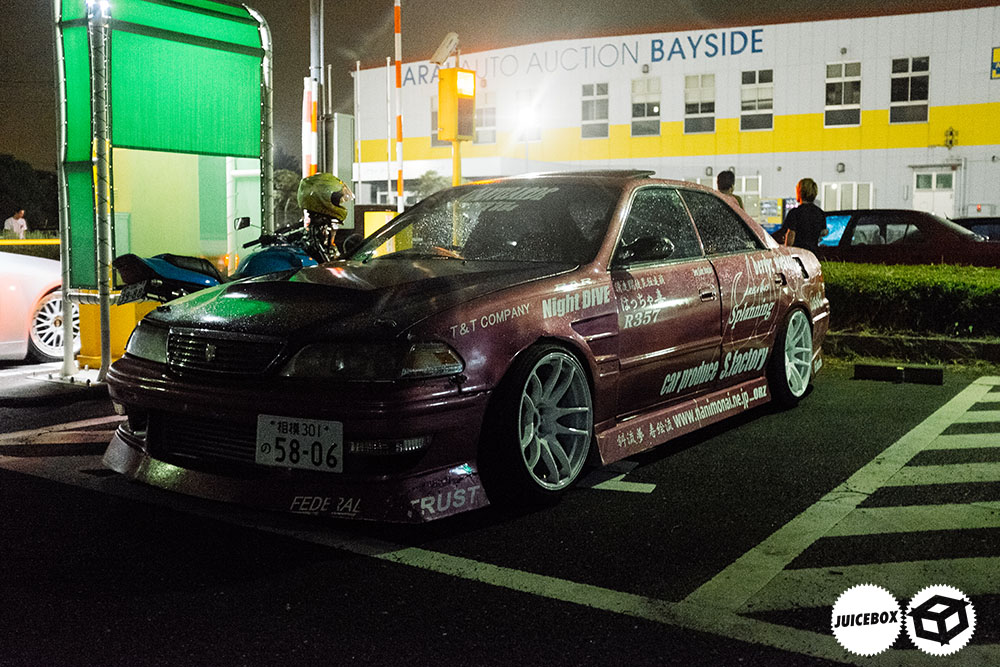 The first thing to catch my eye was this, classic Japanese drift styling.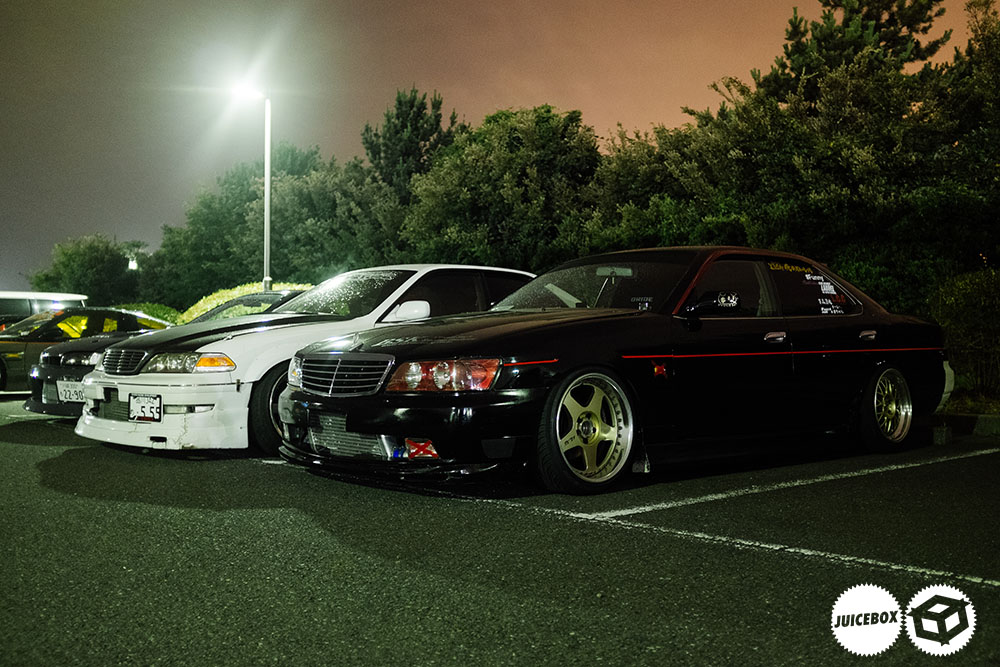 I had to put the camera on a tripod and do long exposures to try capture some of these beauties.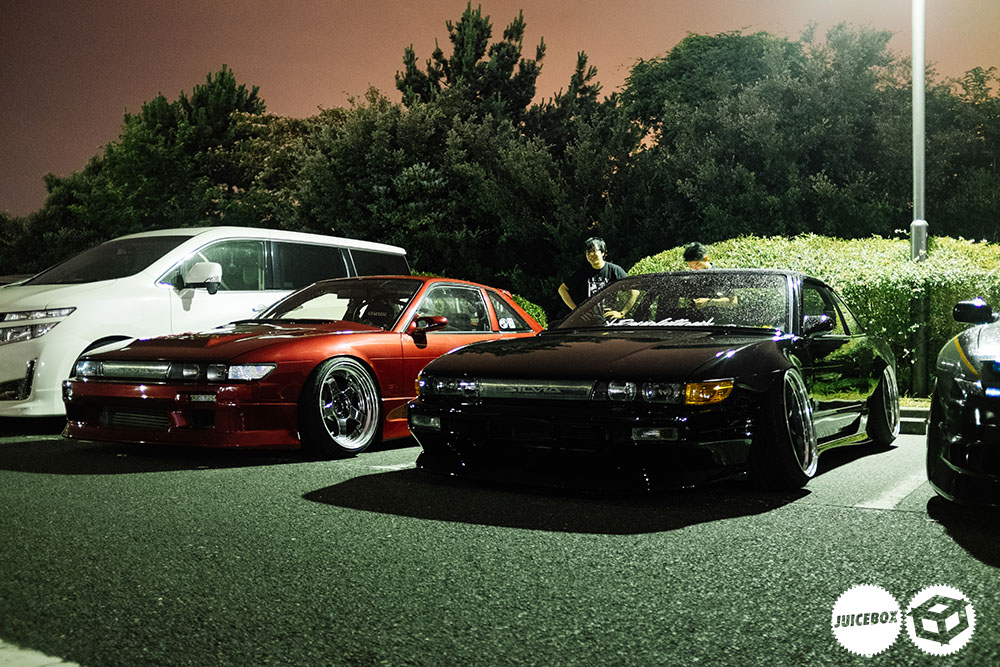 A few internet famous beauties like this black S13 were a pleasant surprise.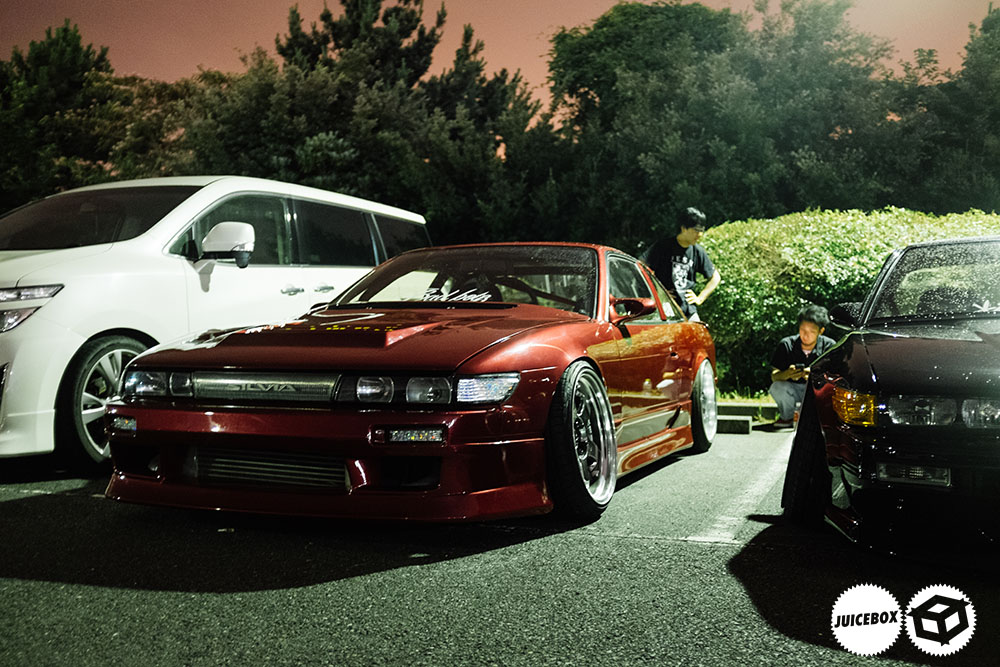 Next to it was another stunner.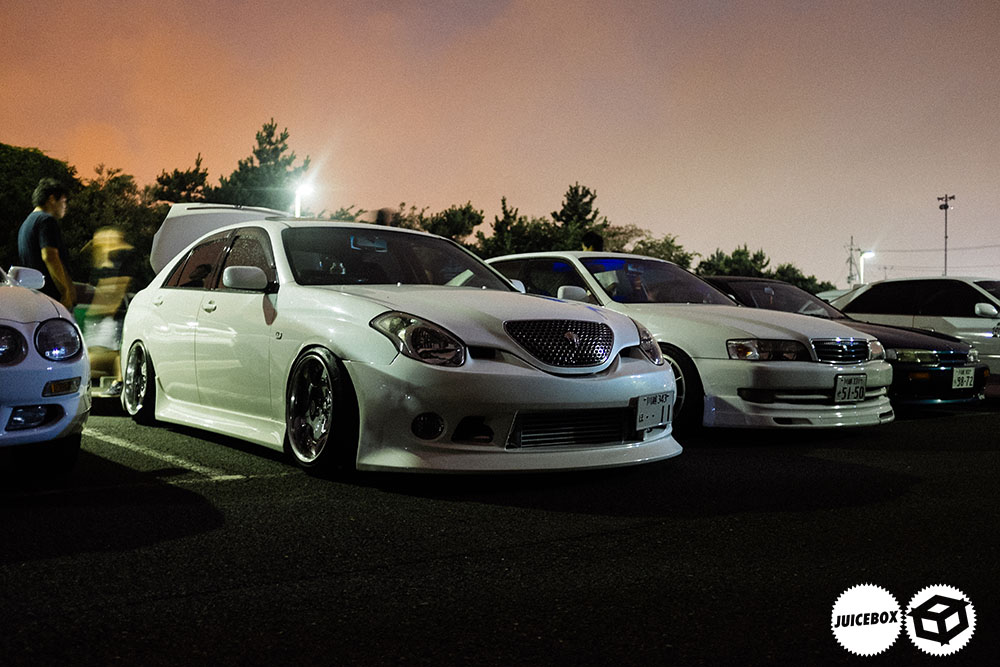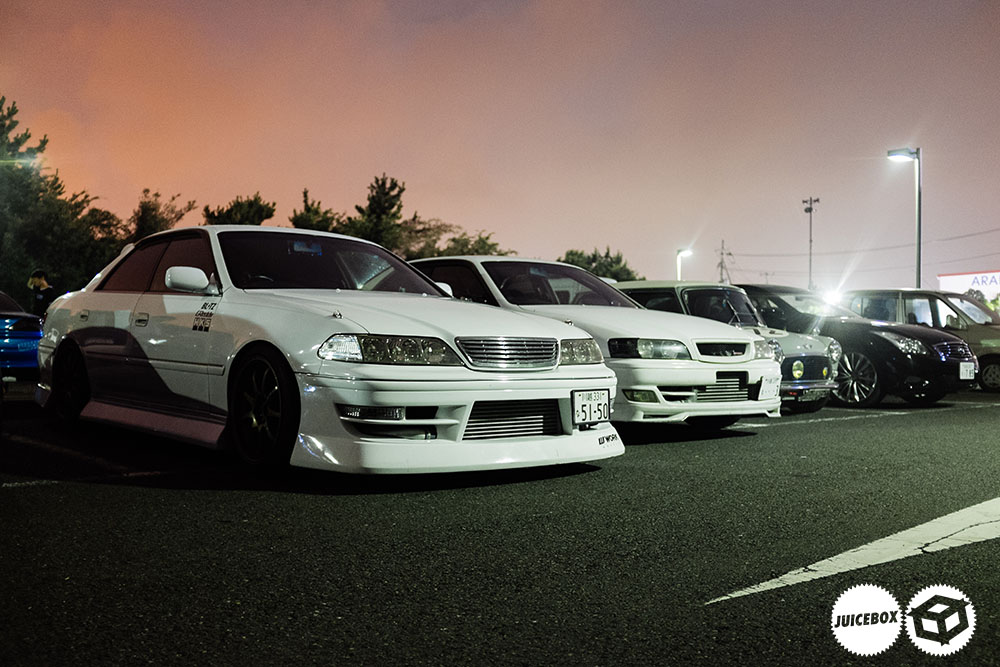 Car after car, the addiction to this stuff only gets worse, I must have done twenty laps of the car park with Reuben just to absorb what we were experiencing.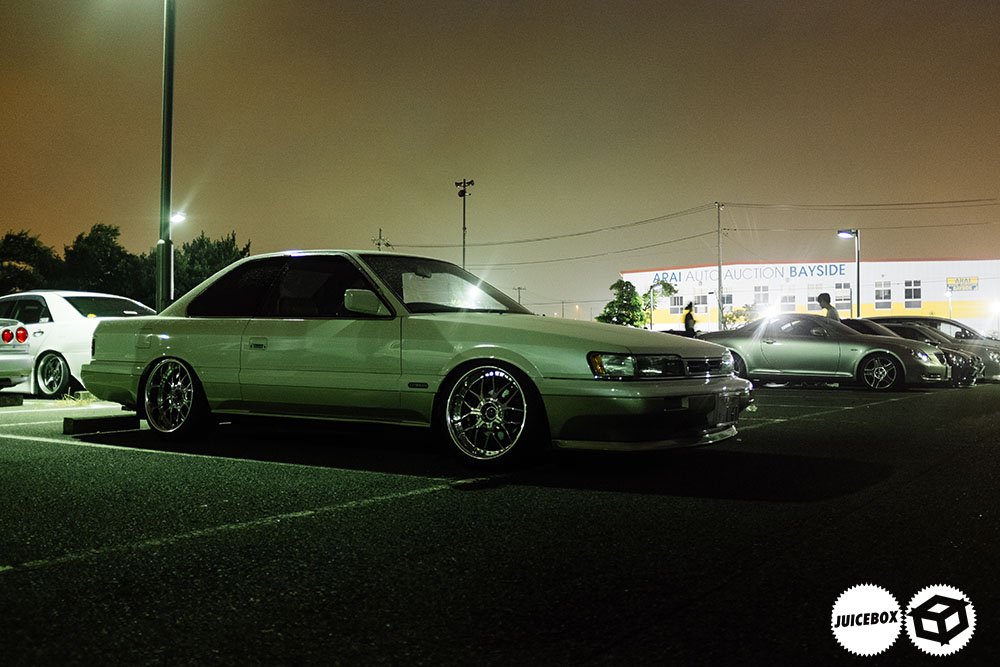 A rare sighting of a Leopard.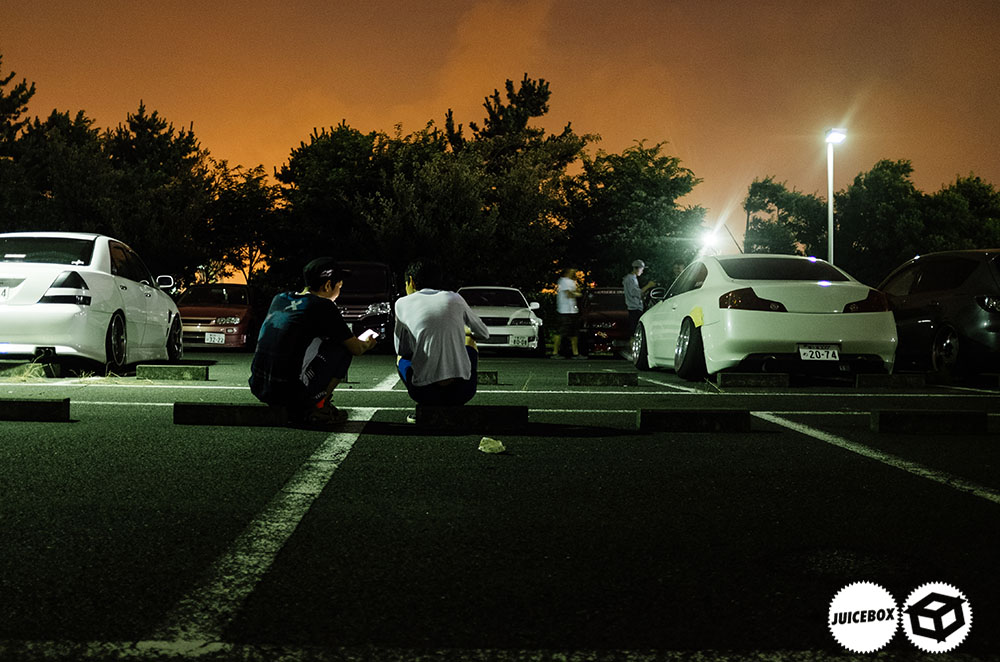 The atmosphere was incredibly relaxed, we were so far on the fringe of the city, surrounded by refineries which light the sky orange in the distance.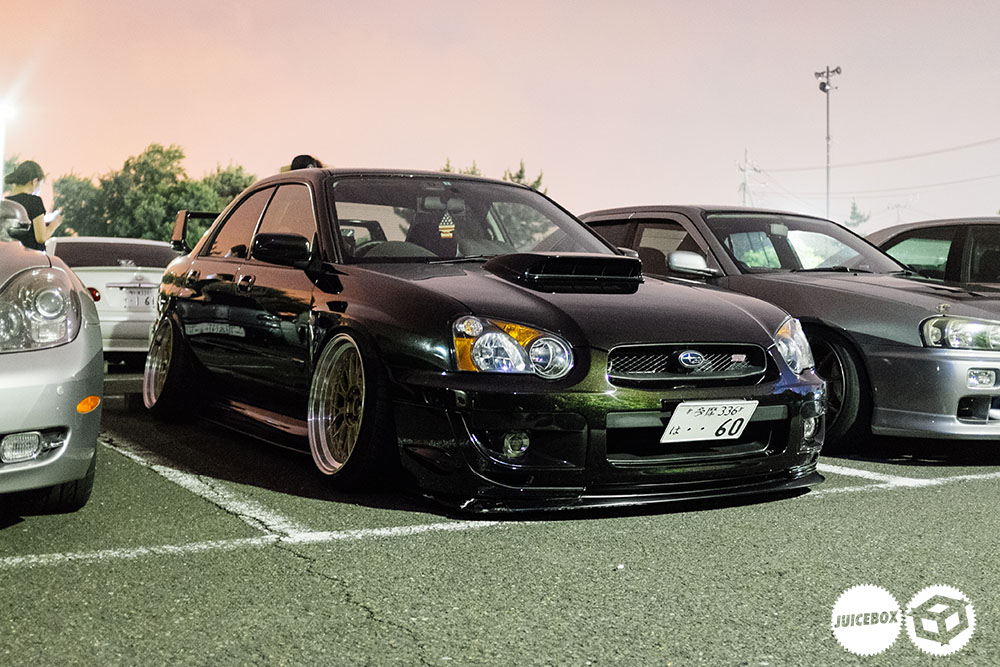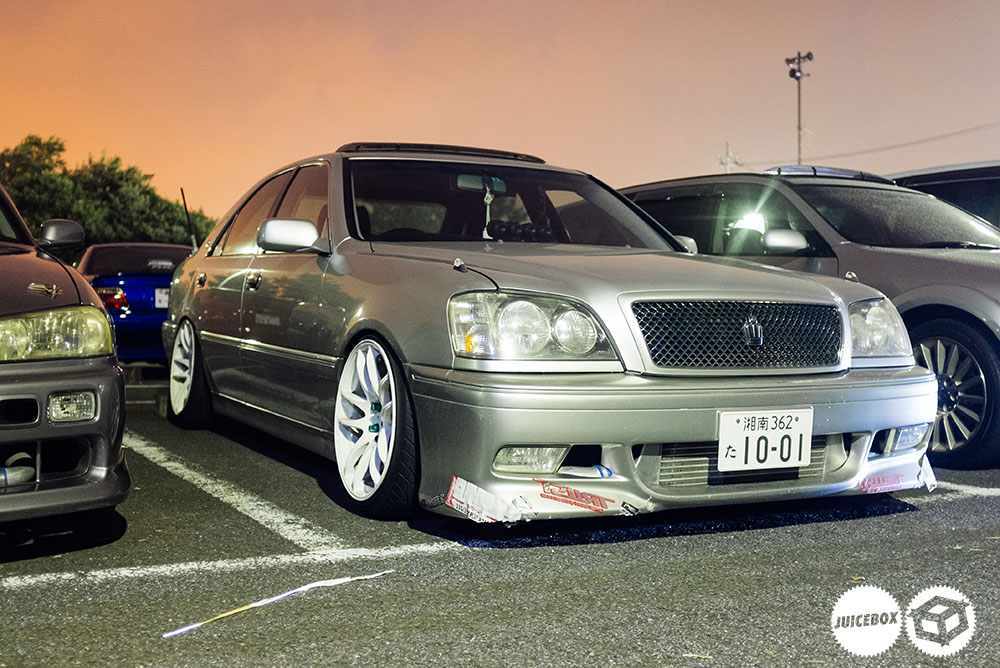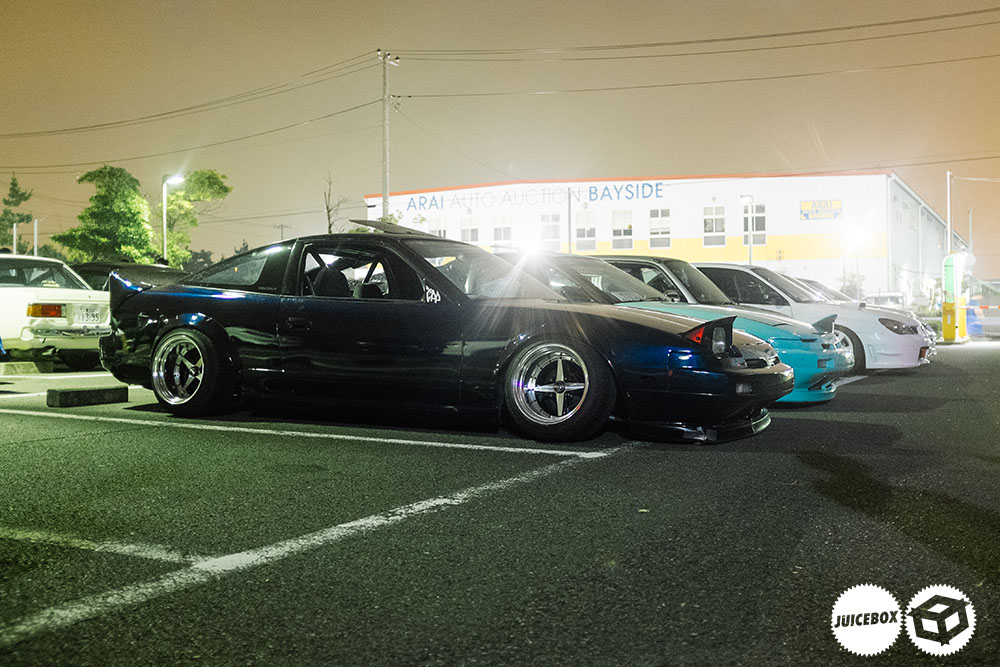 I had been following this 180sx on Instagram for quite some time, it was nice to finally meet this pig nose in person.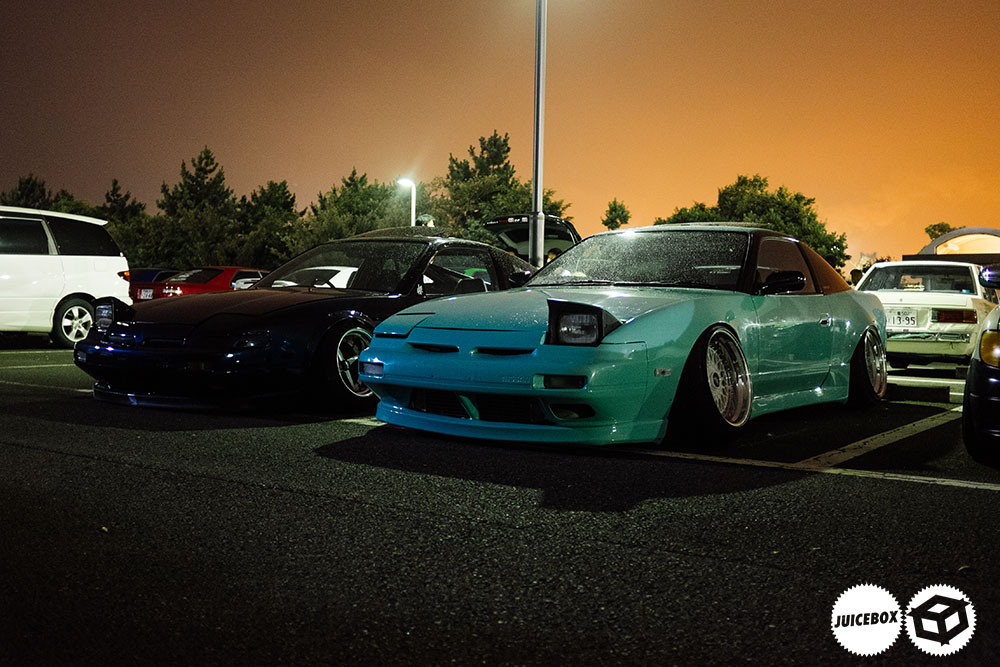 Same as this blue pig nose, both cars have been doing the rounds the last year.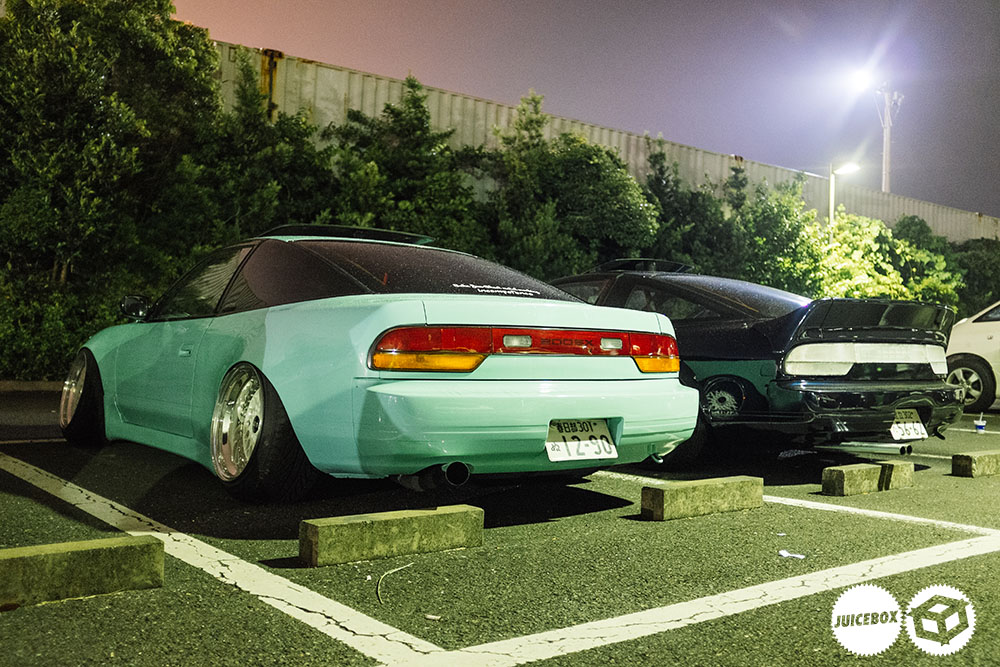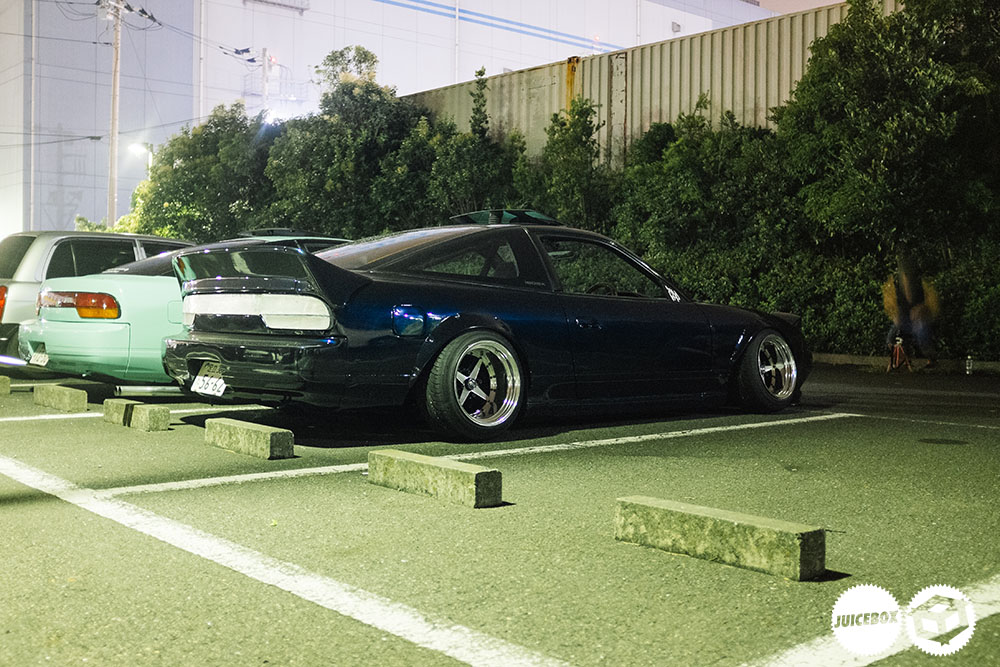 That rear ducktail is wild. The clear lights and the 15″ Equips, I couldn't get enough.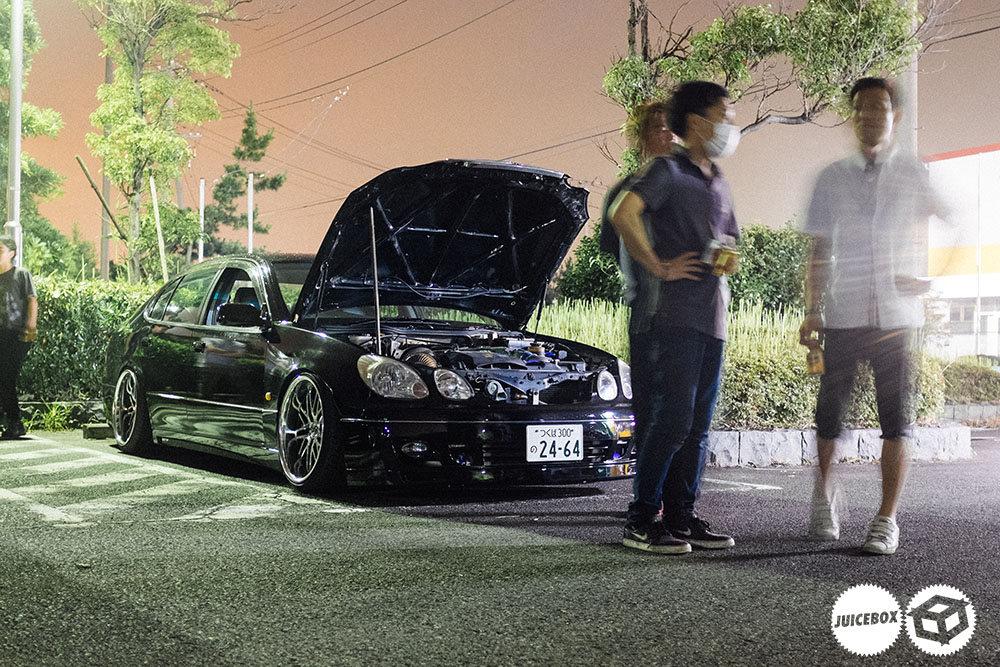 Every Aristo was manual, with many of them running Getrag V160 boxes, id imagine a lot of these cars are purpose built.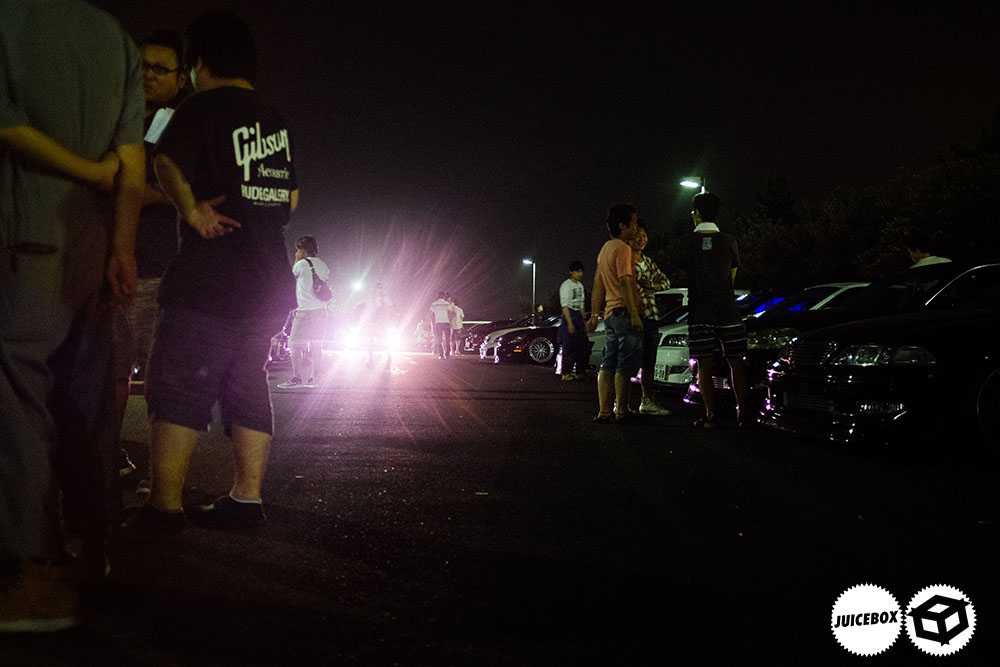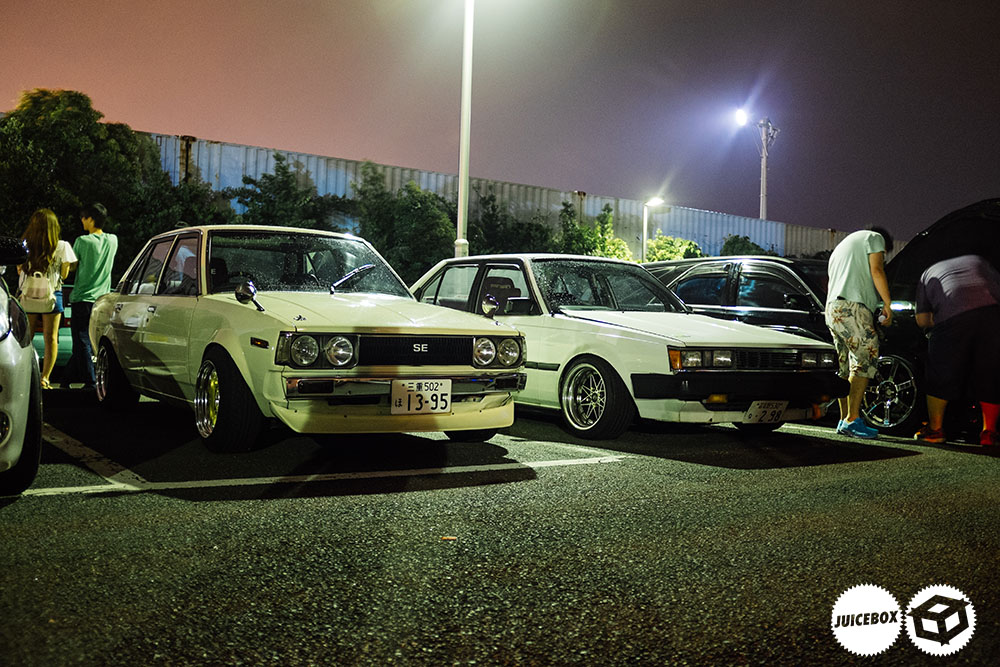 These two Toyotas stood out against the newer machinery.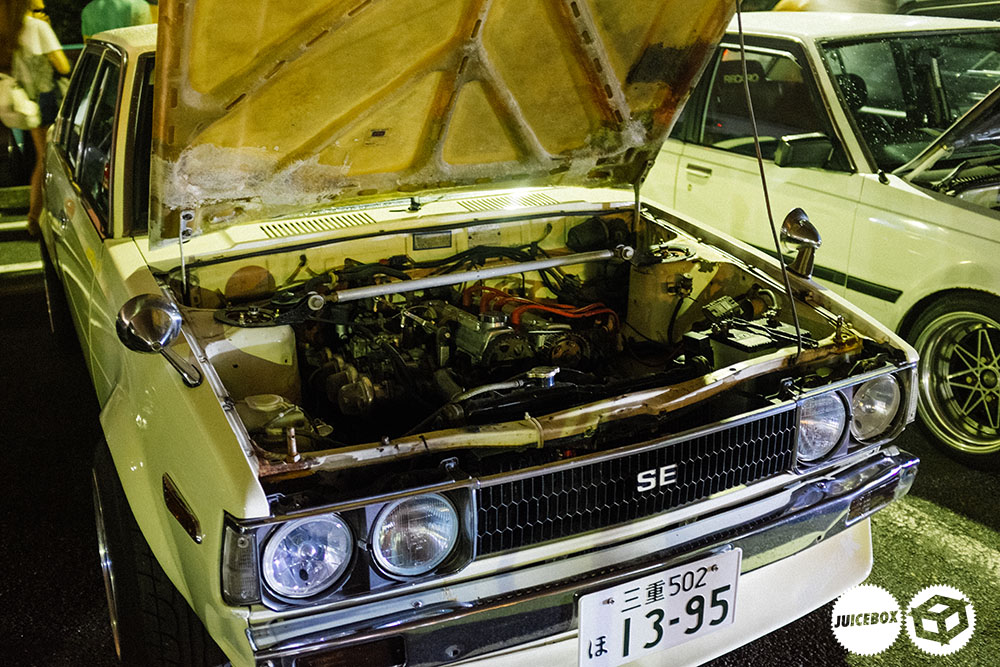 It's hard to beat that rough and ready Japanese look under the hood, a nice grunty 16valve and some carbs make for the most desirable of engine sounds.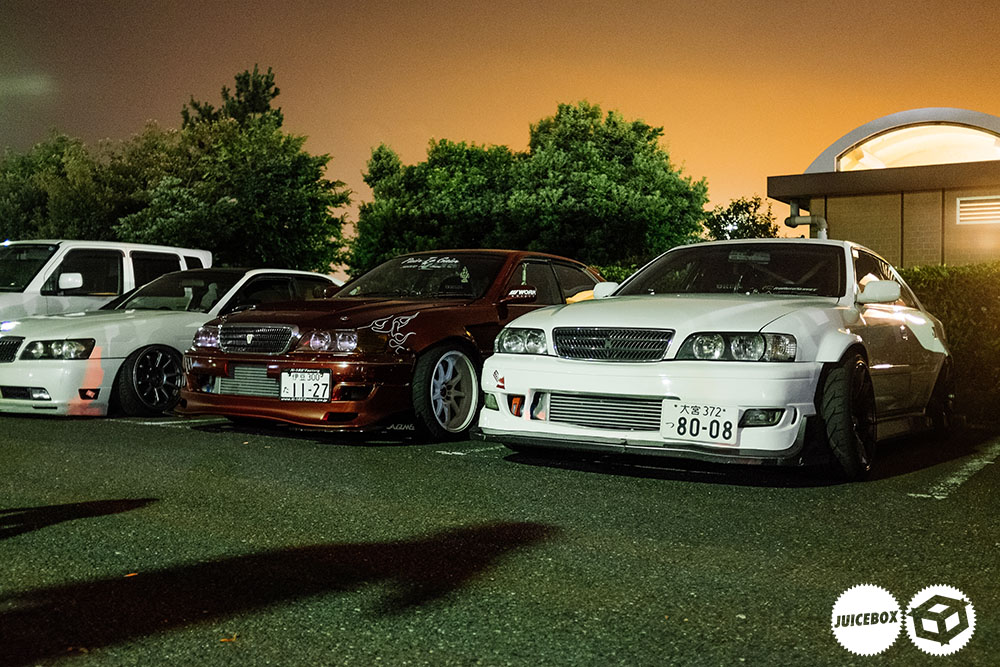 More very purpose looking JZX100's running the Daigo inspired look.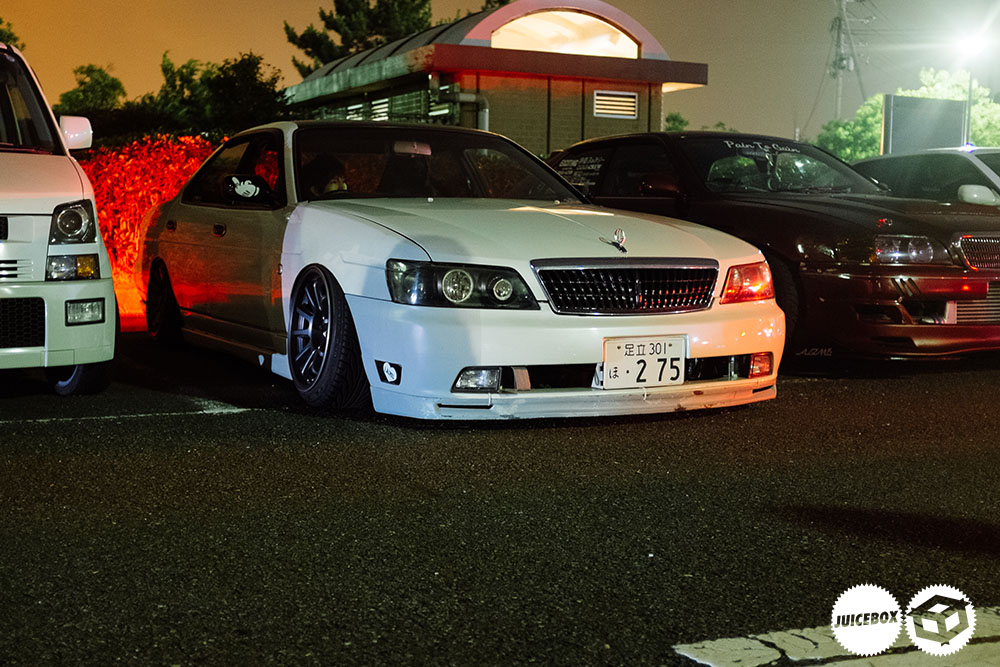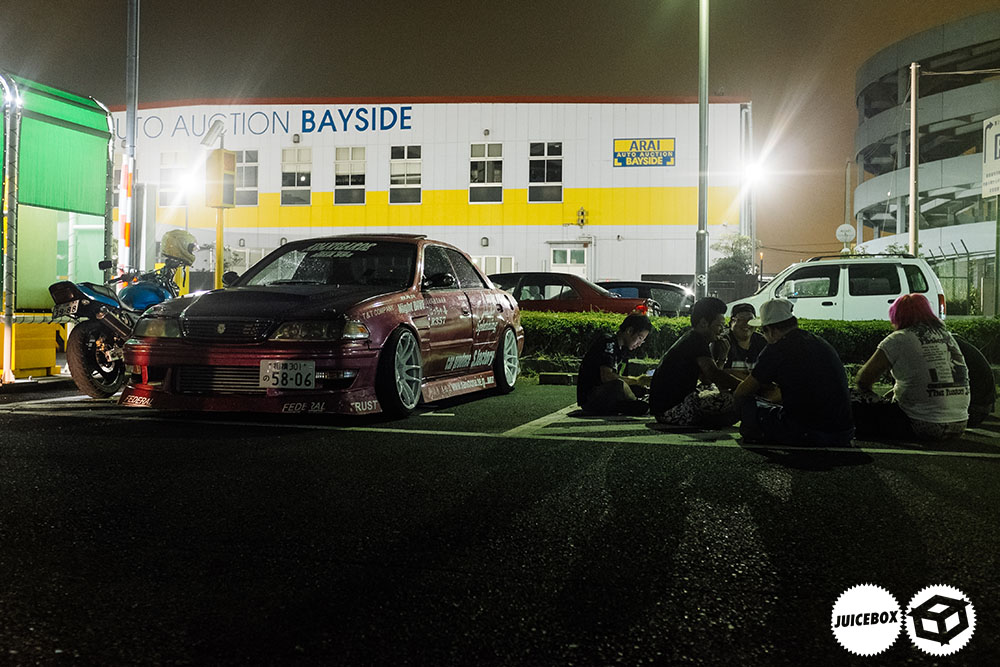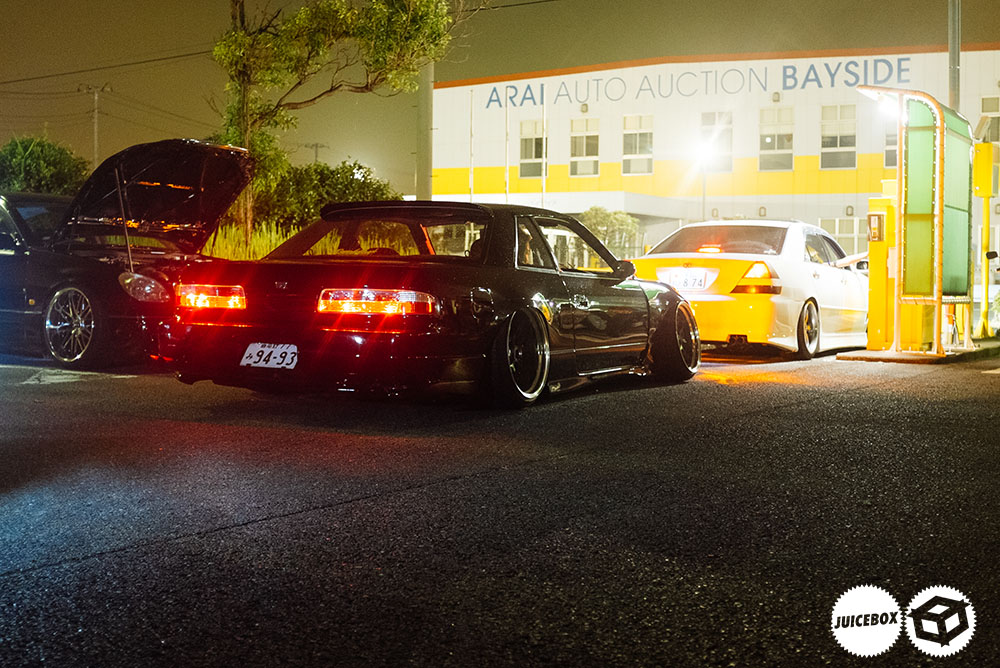 Thing started to wind down around 2 am, this has to be one of the best experiences, witnessing a full night meet on the outskirts of the city was on the bucket list for a long long time. The fact we were the only foreigners there only added to the night.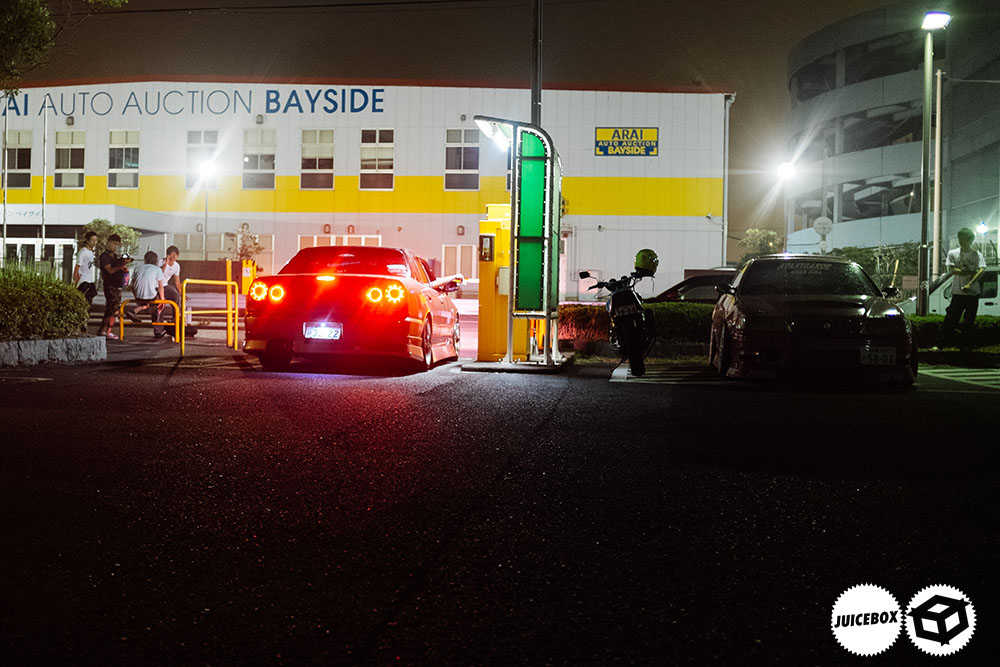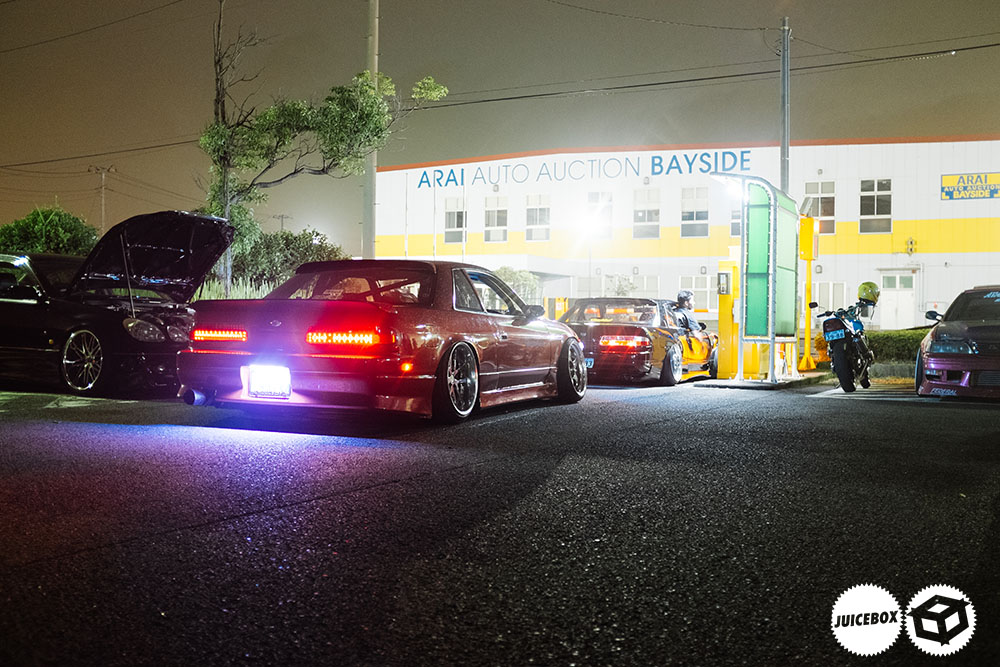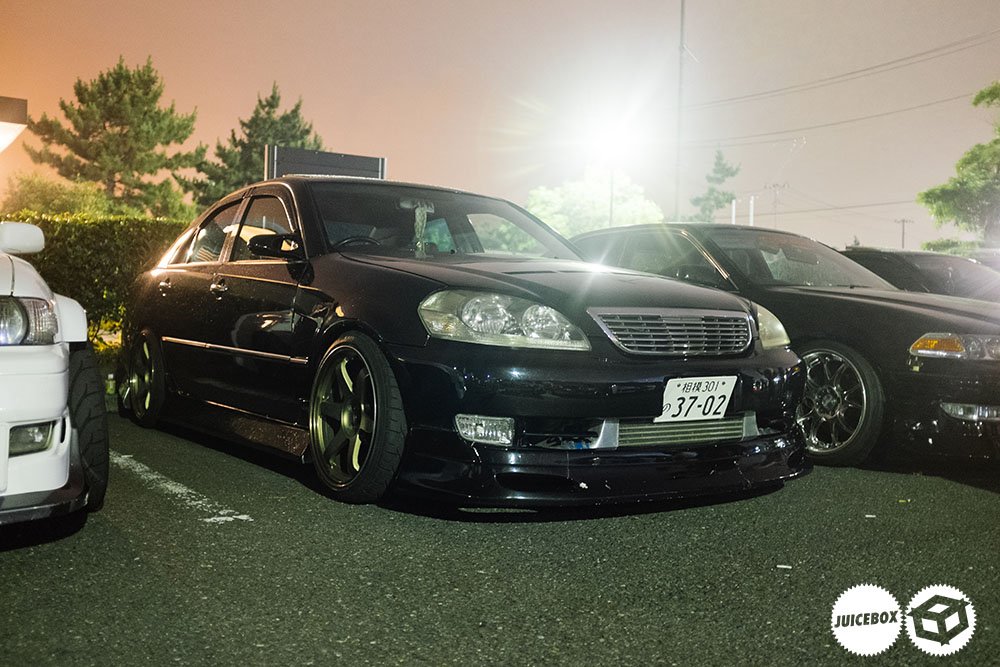 I took another walk around to see what I might have missed, all of these posts have been photo heavy because I have a very hard time chopping out most of these cars.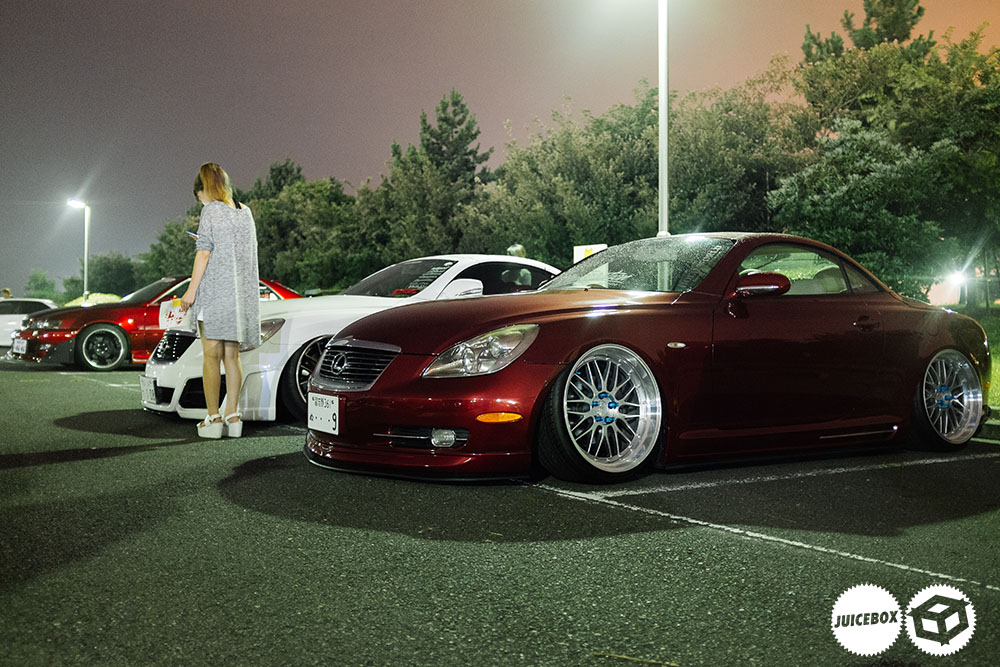 Literally everywhere we pointed the camera was something worth saving.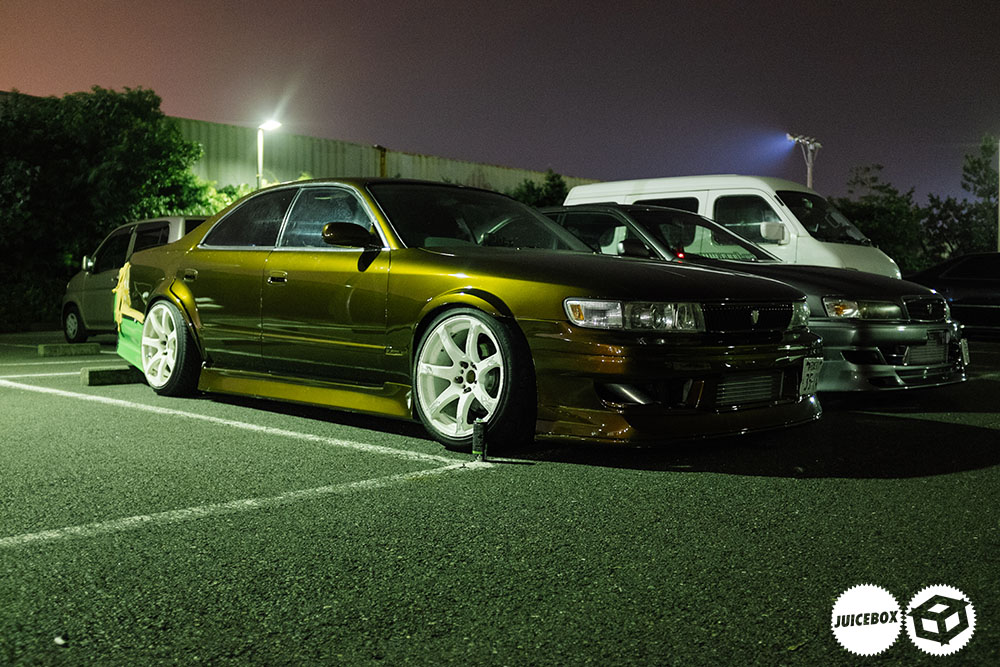 The four door sedans appear to reign supreme on the streets of Japan these days, I guess the 6 cyclinder is the best bang for buck for big power on the cheap. Id imagine the world has put a fairly sizable dent in every other sort of driftable street chassis in Japan.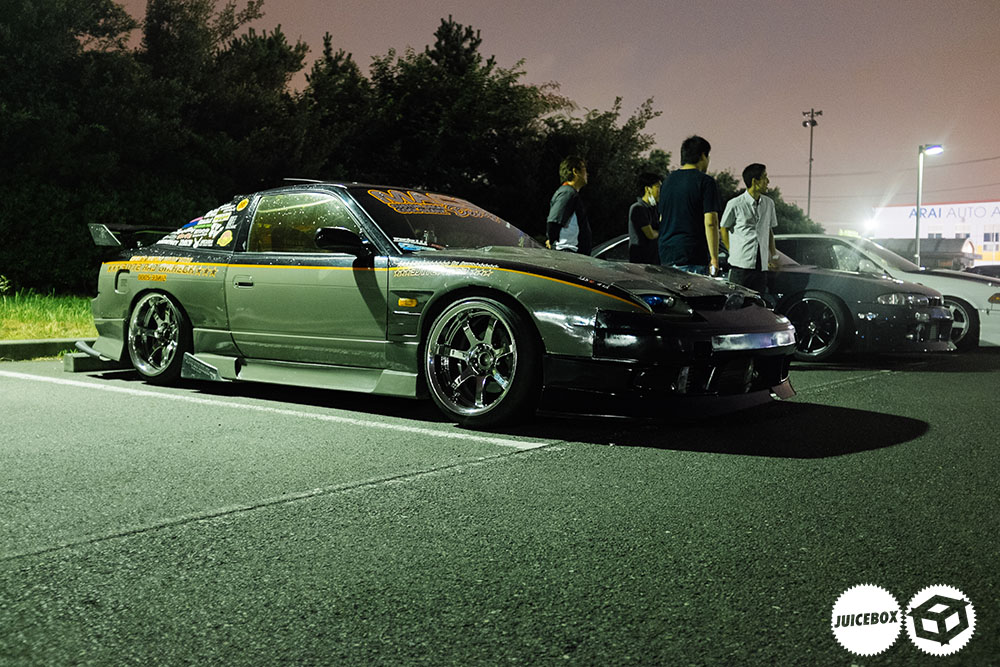 There were a few S-bodies but you can really see the four doors are king. This particular 180sx had a very interesting paint scheme.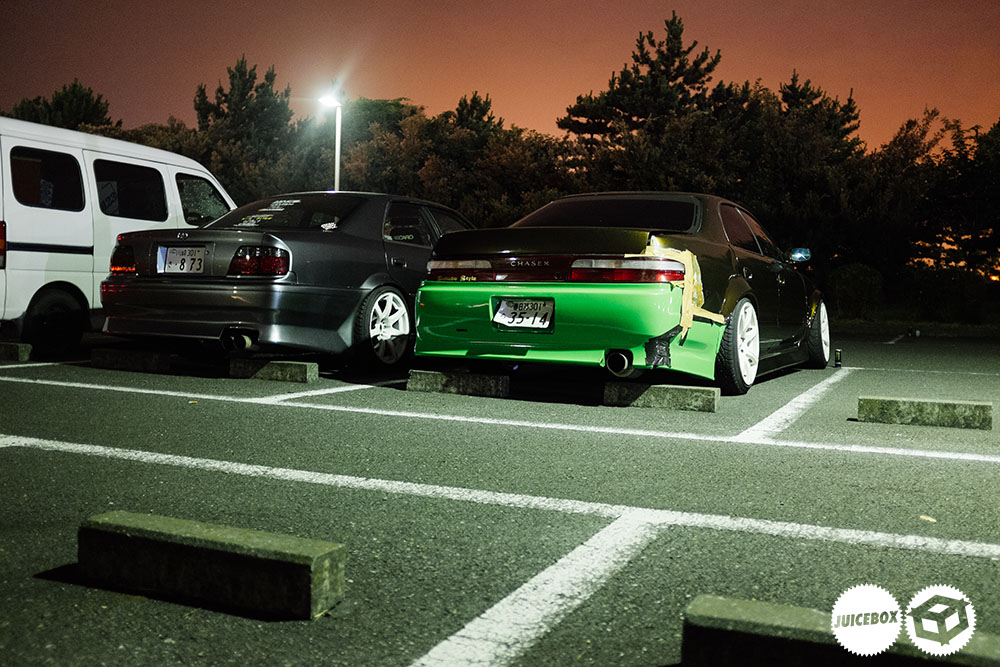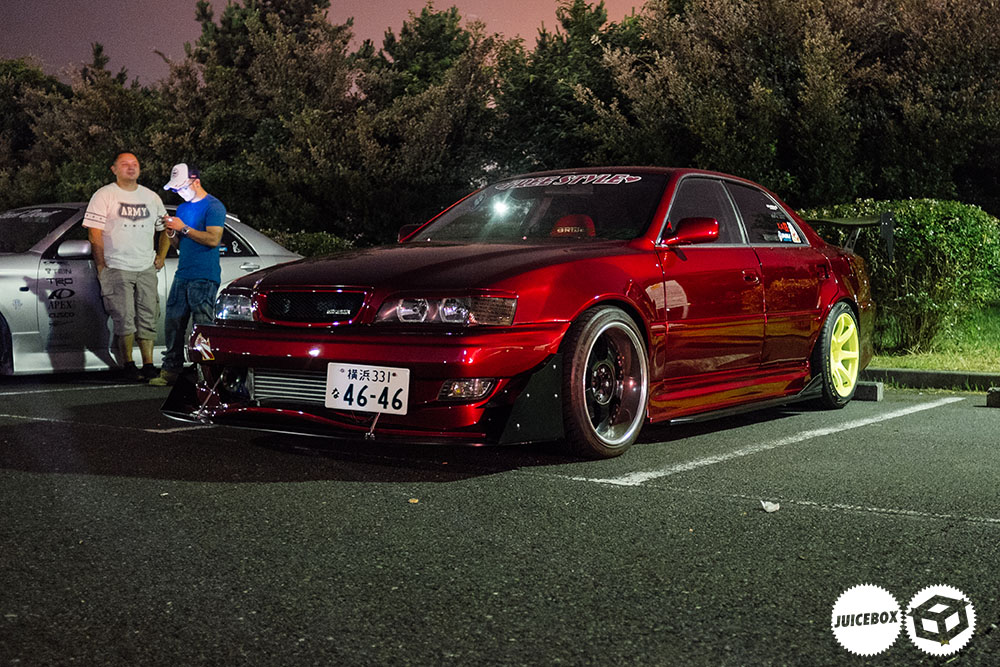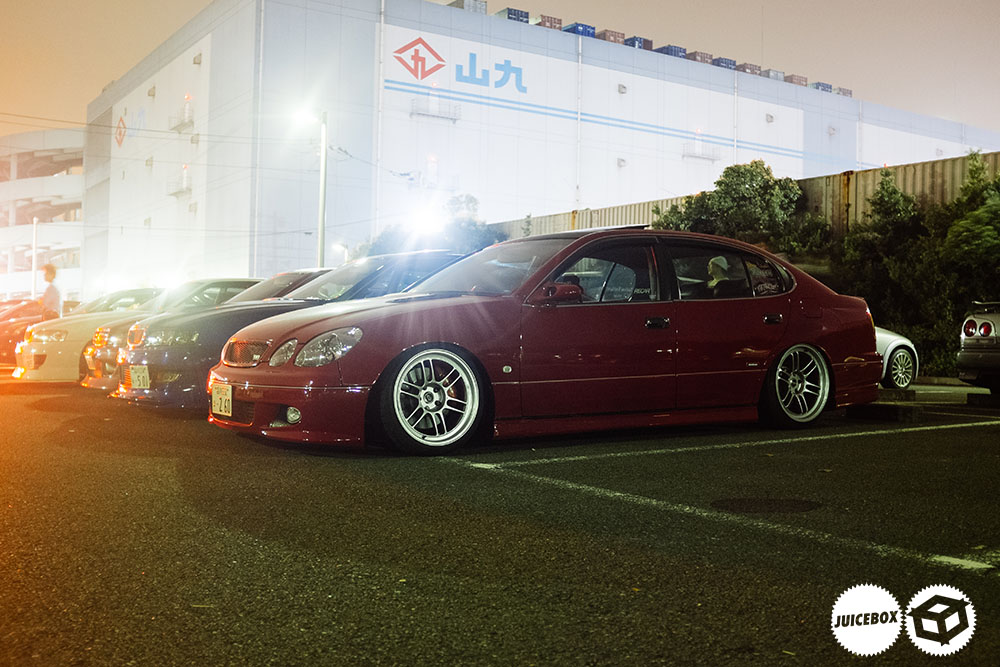 This Aristo will stay in my memory forever, the 18/19 RPF01 combo on that red with the chrome.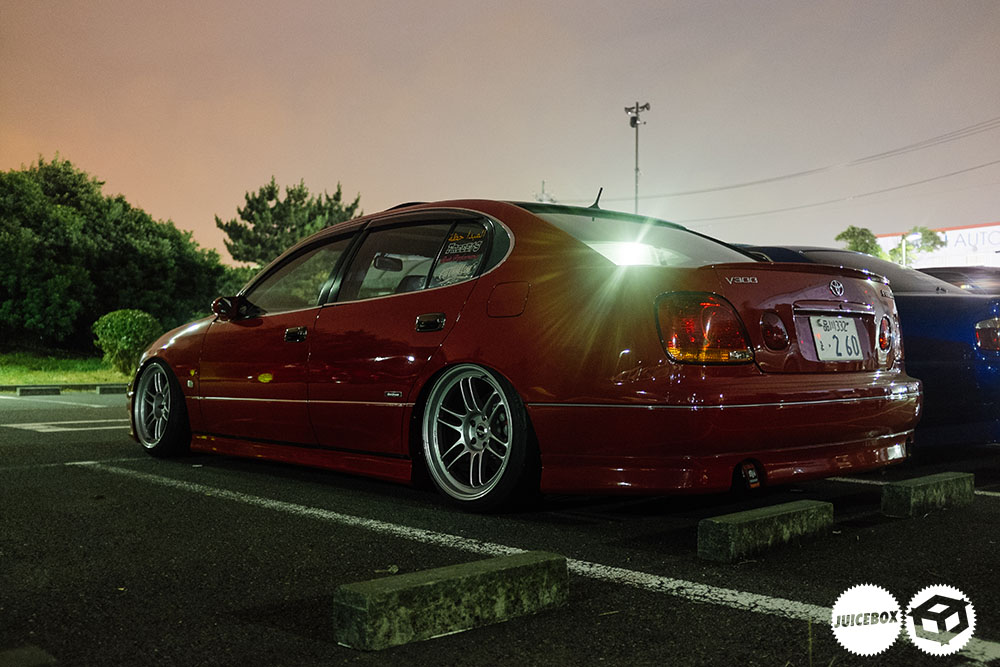 What a great looking car.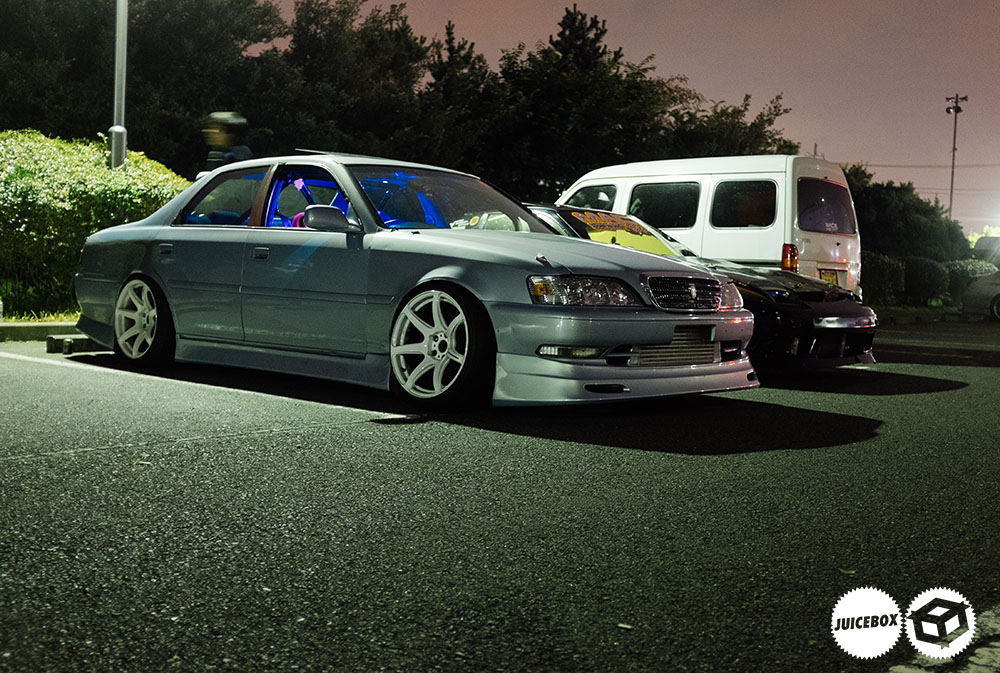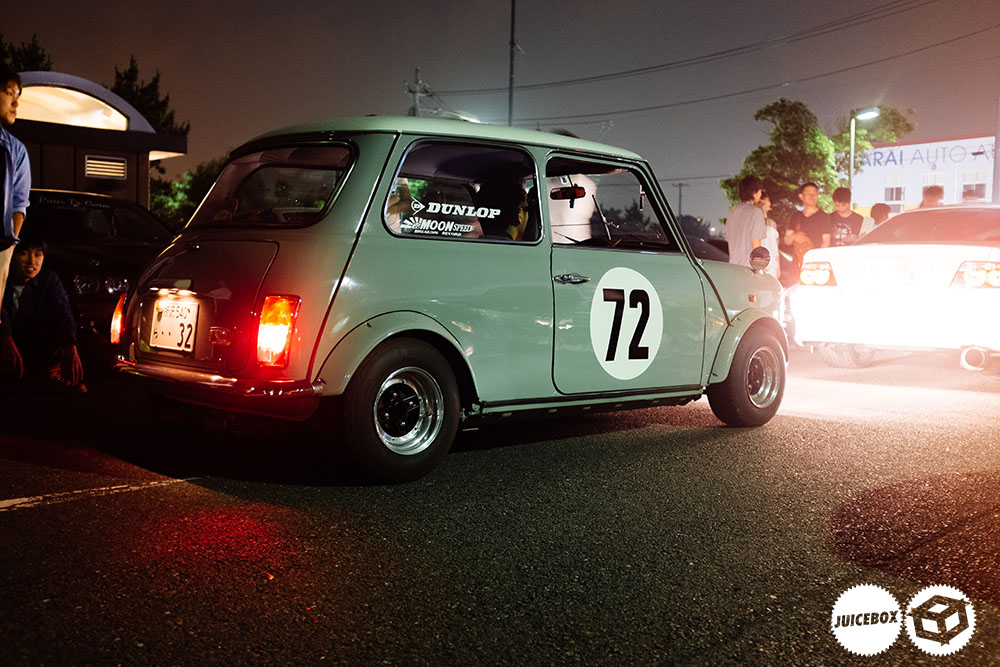 Another little beauty that made an appearance was this Mini on SSR FLII's specifically made MKIIs for the mini cooper.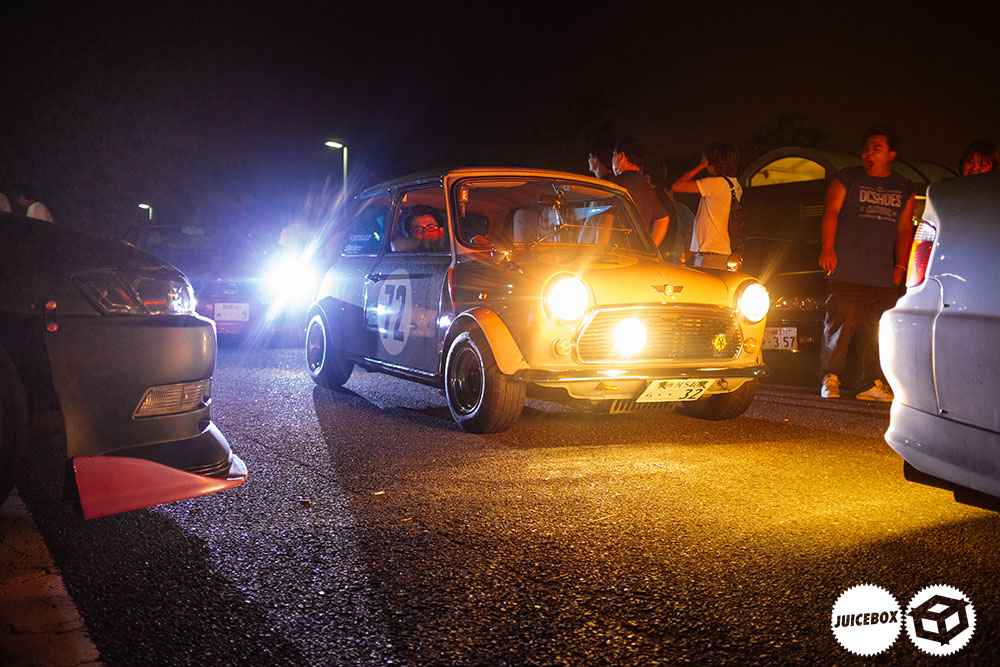 I've a serious soft spot for J-styled Classic minis, it seems they can do no wrong!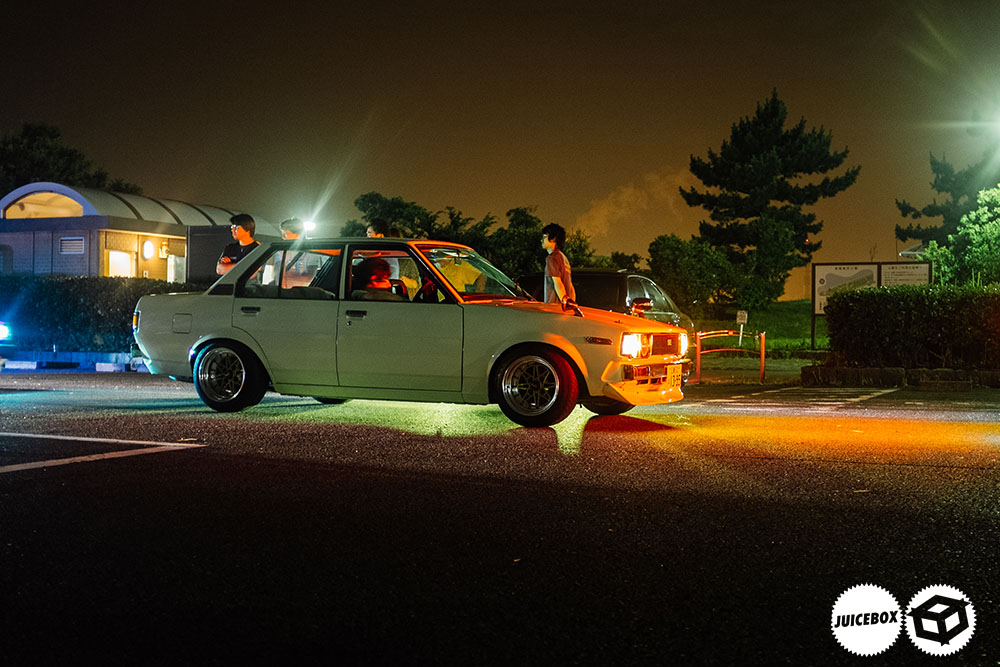 This KE70 will always stay with me, whatever way I caught the tail lights from the front car as it was leaving, I love this photo.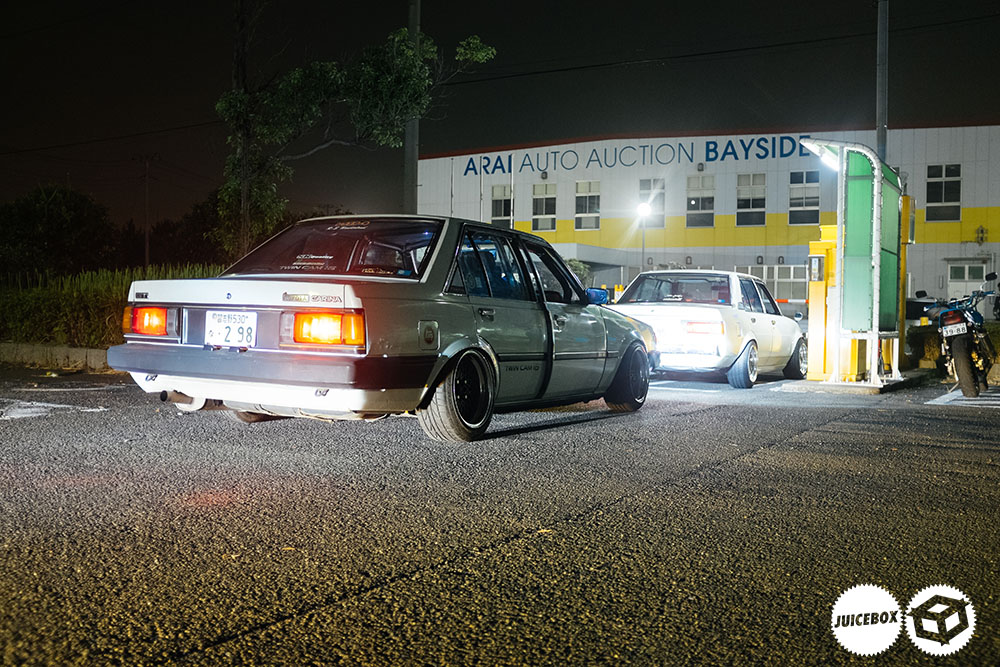 The place started to clear out pretty quickly so we jumped in the van and followed a few of the Drift machines to see where they would end up.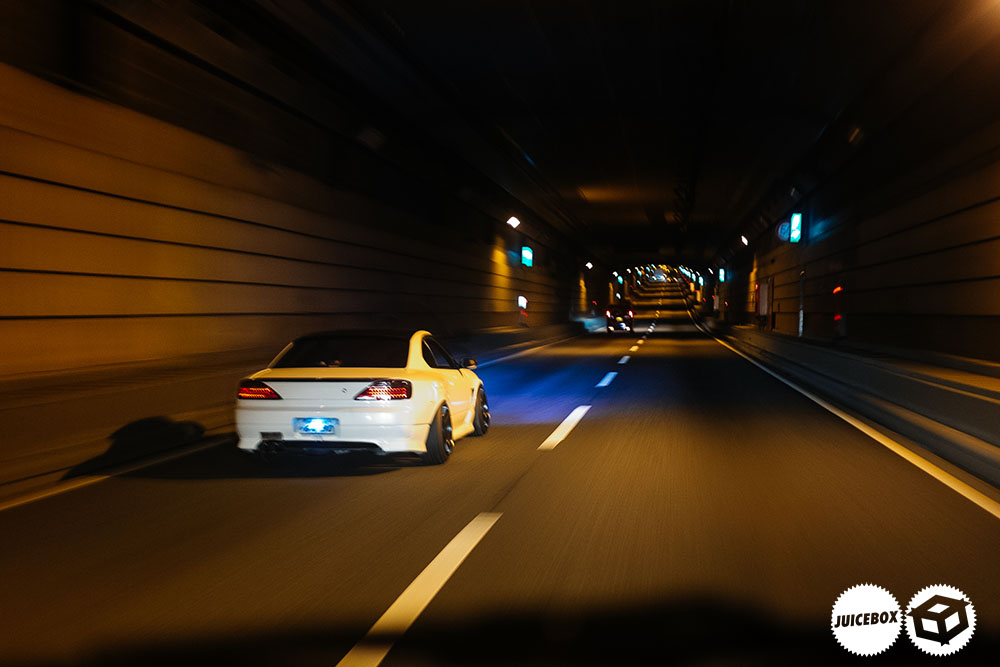 We ended up going out the road, through a tunnel and then out the other side to the back of another gigantic refinery.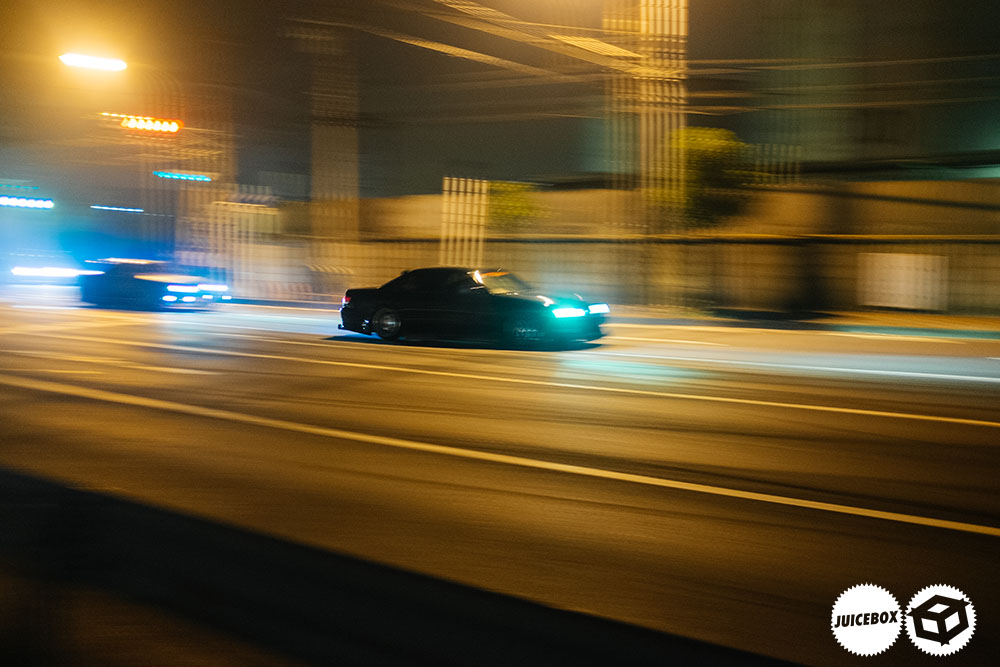 Just as we pulled in we could hear the distinct note of a six cylinder on full power, there was a junction ahead which was still relatively busy with traffic but it appeared to have no effect on a train of Sedans which were battling right across the Junction.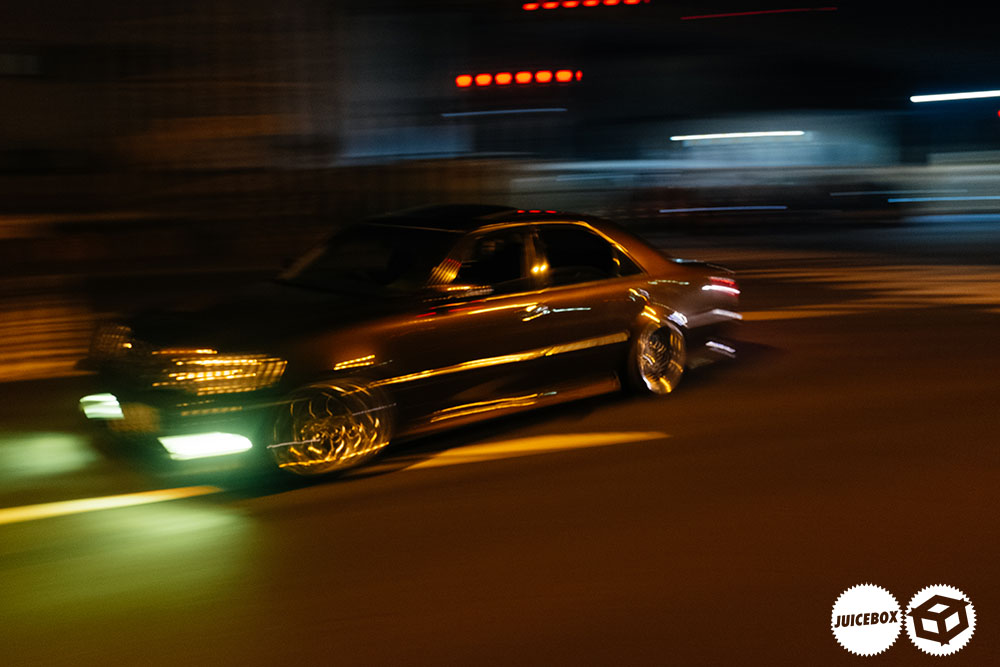 I couldn't believe my eyes, another sighting of proper street action, id imagine this is getting harder and harder to do in Japan. I had to pinch myself, I've said it many times but we were incredibly lucky on this trip, once again we were right in the middle of a video you would come across on the internet and wonder if you could ever see such madness in real life.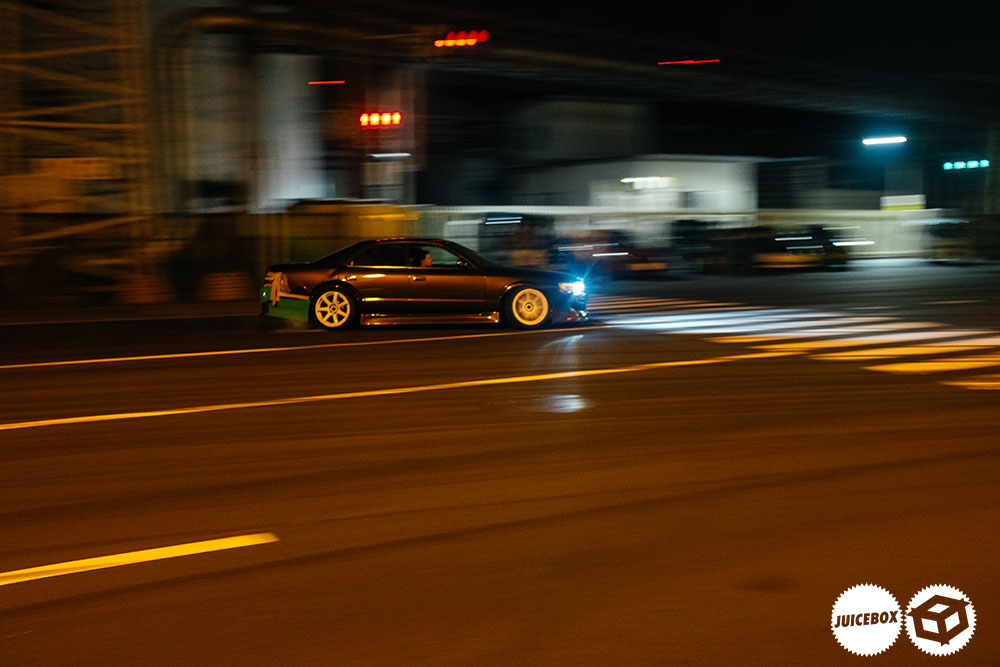 They would line up, go in groups of three or four and come right out across four lanes of junction blind, Manji up the straight turn around and come back and do it over again, it was wild. From the days of being out watching people street drift, there is a rush you get seeing this in the wild, something that is hard to replicate on a race track, it's reckless and there is a chance something horrible could go wrong. It's incredibly addictive.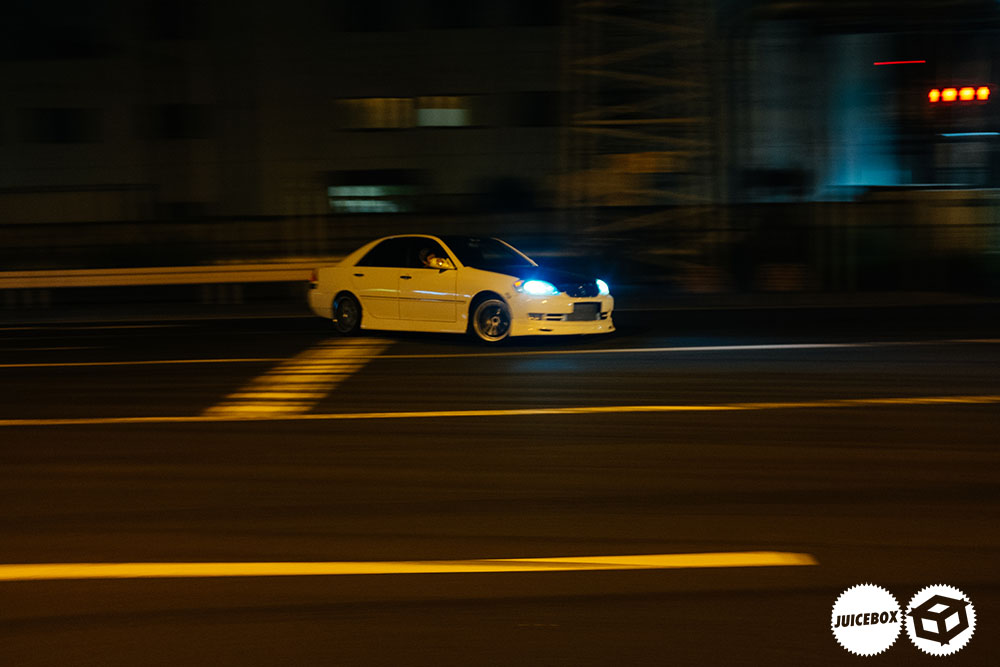 In a country as strict as Japan, these guys are taking some serious risks, the cops came at one stage and everyone just scattered like something from a movie. Once the cops moved on the cars quickly regrouped and they were back at the junction like it never happened.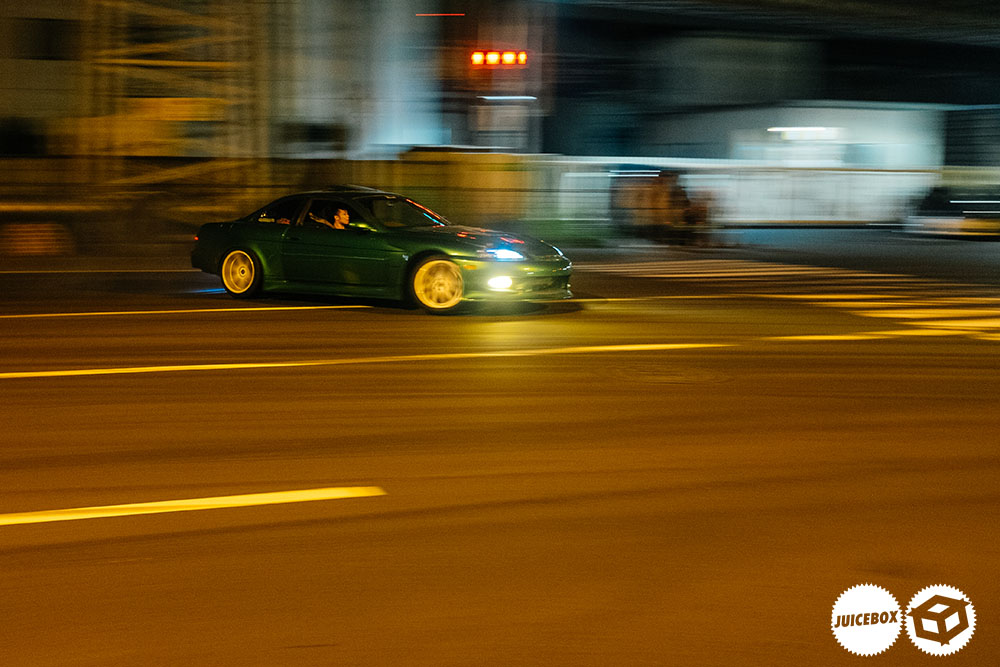 I have footage of this which will be making into a video very soon, it's hard to describe in words just how insane this was to witness. There was only a handful of spectators parked up and a couple of stand out Foreign heroes witnessing a once in a lifetime dream scenario. I'll forever be envious of everyone who took advantage of those good old days on the docks in Japan, these guys appear to be holding the torch, throwing everything on the line for that priceless thrill.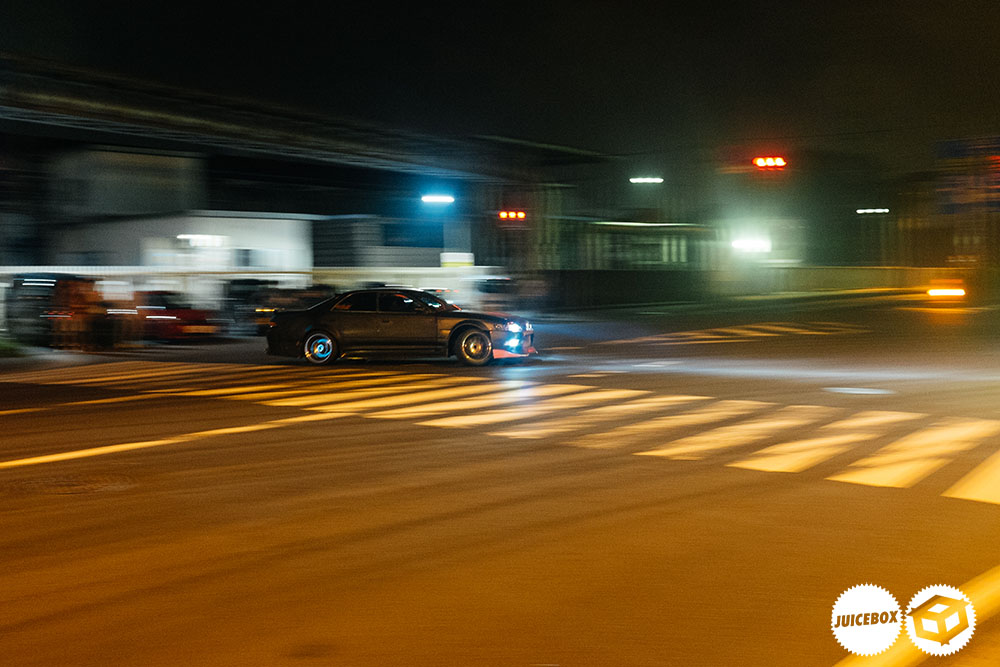 We stayed for a good half an hour before the cops came again but hung around this time, the cars drifted past the cops and vanished into the night, you could hear the six cylinder groan slowly fade away as these kamikaze Drifters made their getaway. For a Japanese person, their society is incredibly restrained, this must be the ultimate middle finger, the ultimate rush for someone who just wants to break free, even if it's just for that sideways moment in the night.
Comments
comments
Powered by Facebook Comments