Juicebox in Japan: Lost in Tokyo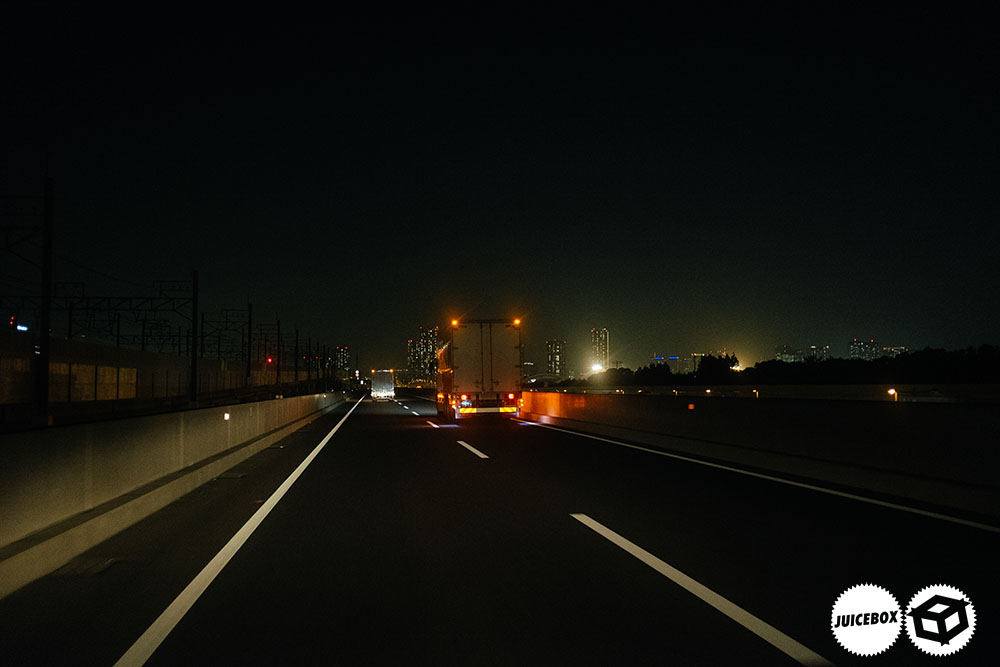 Tokyo would be our final destination on the road trip, I was a little sad knowing this once in a lifetime adventure was coming to an end, lucky for us we were staying in Tokyo for three nights and had the Van which would give us the freedom to explore the surrounding area. Butterflies grew as we edged closer to the beast.
Coming in from the relatively quiet country side and edging our way along the unknown in our van creeping into the most densely populated city in the world is quite an experience.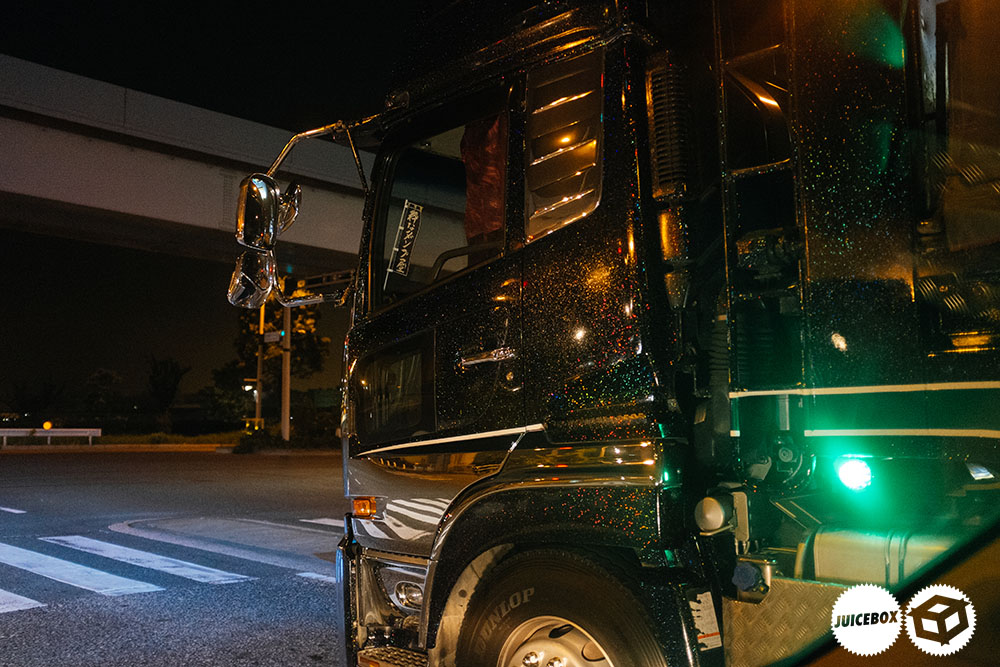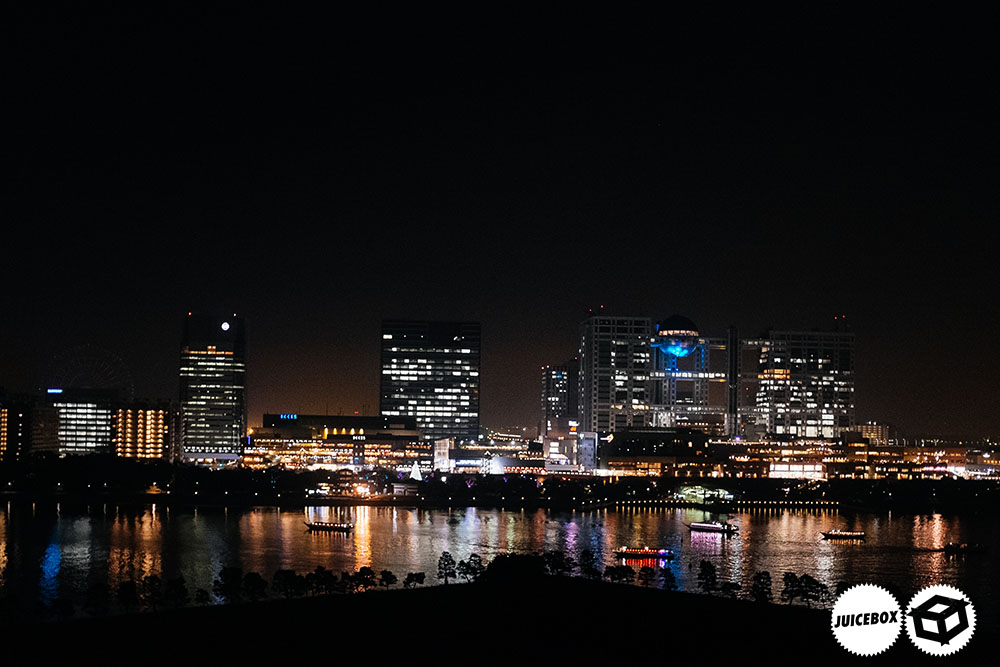 A rush of excitement as we started to spot familiar landmarks. It's crazy how you can spot stuff in cities you have never been to before! we could see the Joypolis and Odaiba in the distance.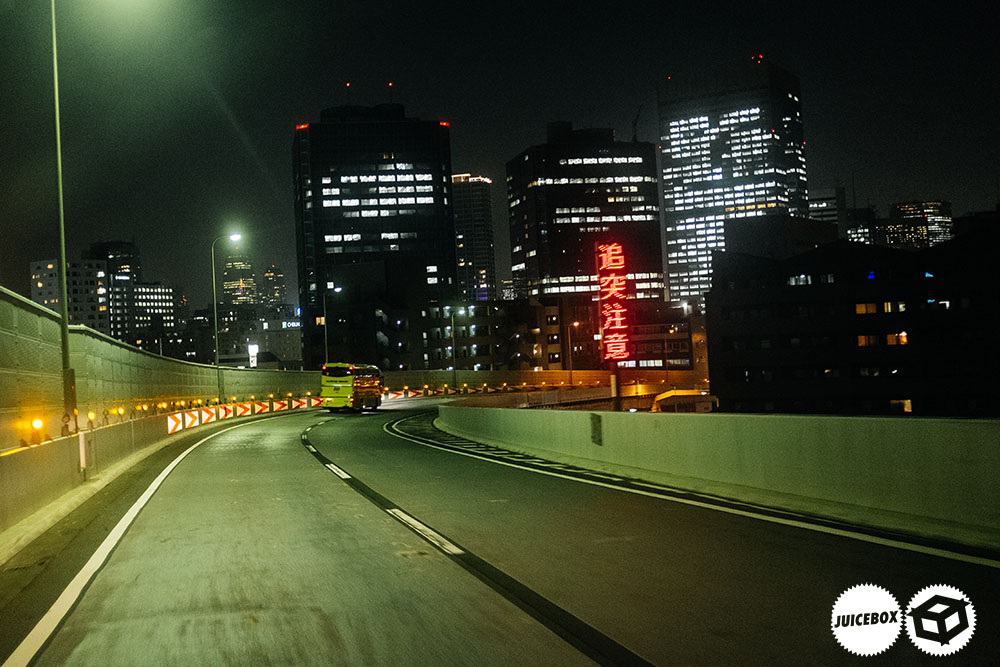 The funniest part about this is the fact we had no plan for the entire holiday, there was a loose plan with the Low Brain car but our main mission was to just drive around and see what happens, when it came to this part of the journey we just casually cruised into Tokyo with nowhere to stay in the hopes it would all work itself out.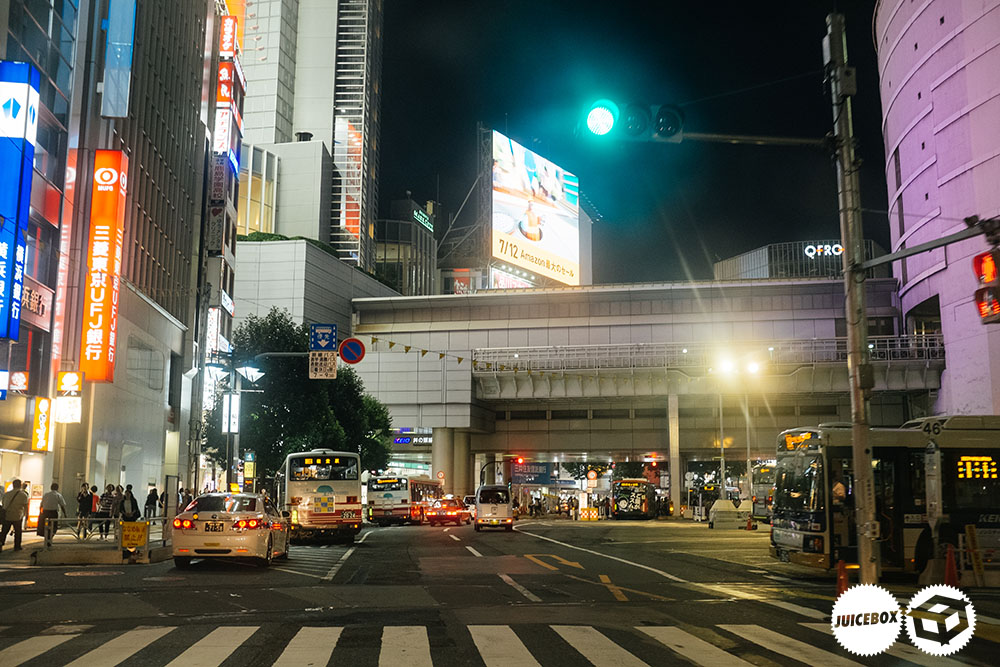 A once in a lifetime opportunity came up on the horizon, drive right across Shibuya crossing…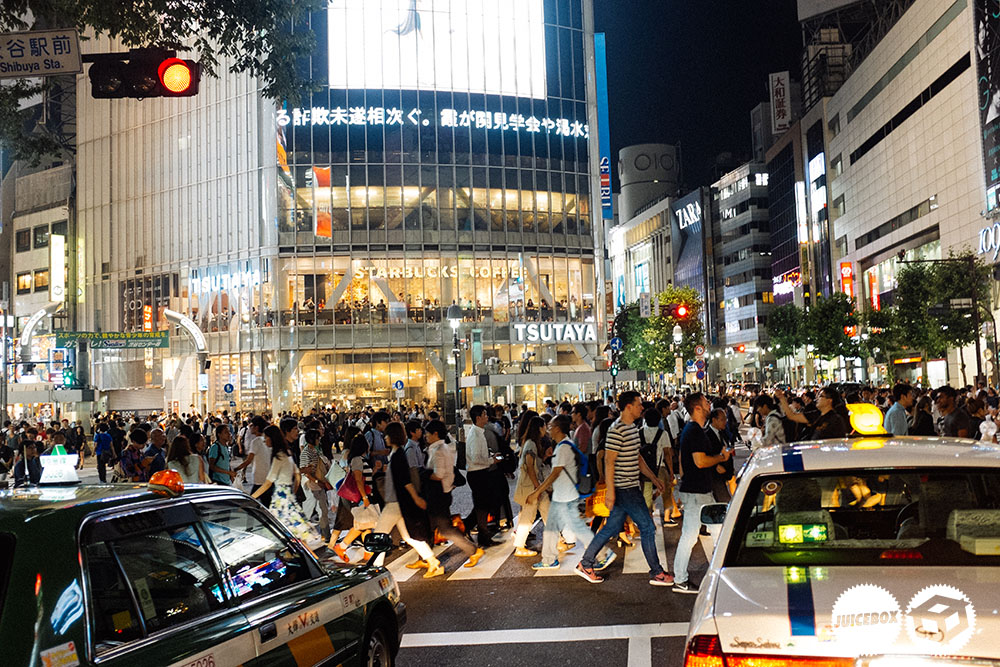 Not only once but twice did we rolled through the centre of this madness like heroes in our Yahoo purchased Elgrand van! It's only now as I type this am I realising just how cool that scenario was.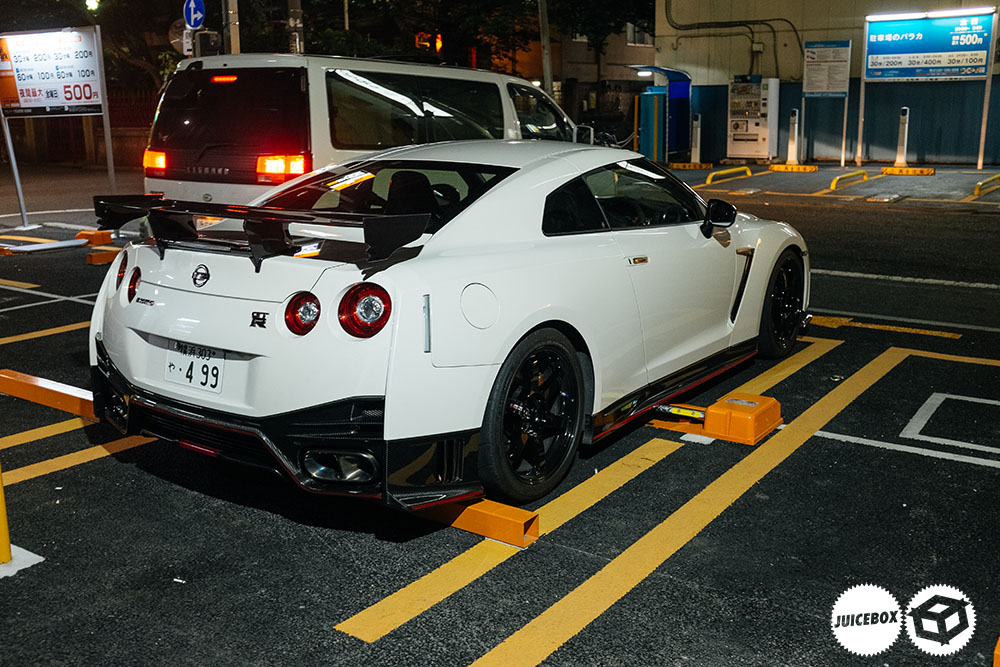 The are some not so glamorous parts of the holiday like how it took us an eternity to find somewhere to stay. In this misery, we struck gold and found an ultra cheap, newly set up hostel just down from some pretty iconic landmarks, basically right in the heart of the city. The downside was no parking at all so we were victims of street parking and were distracted by the fees as we parked next to this incredible Nismo GTR.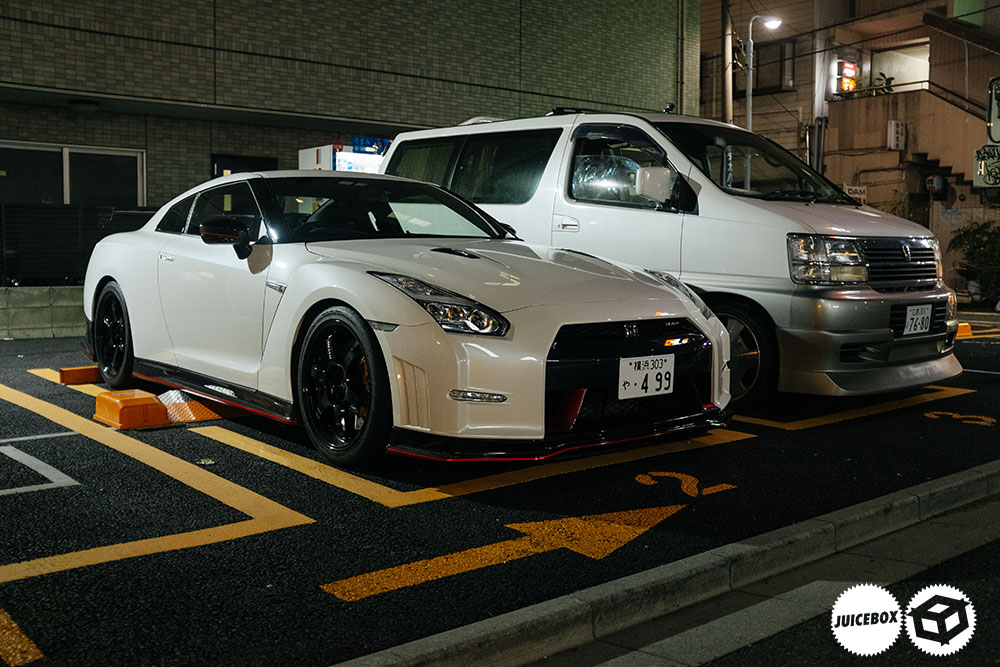 We were burned out from a day of driving, we had come all the way from Fukushima and hunting for a place to stay drained us. At this point, you would probably go to bed and get some rest but the sound of the city and those lights unleashed some new found energy, and the fact we only had three nights here got us buzzing to grab some beers and go for a walk.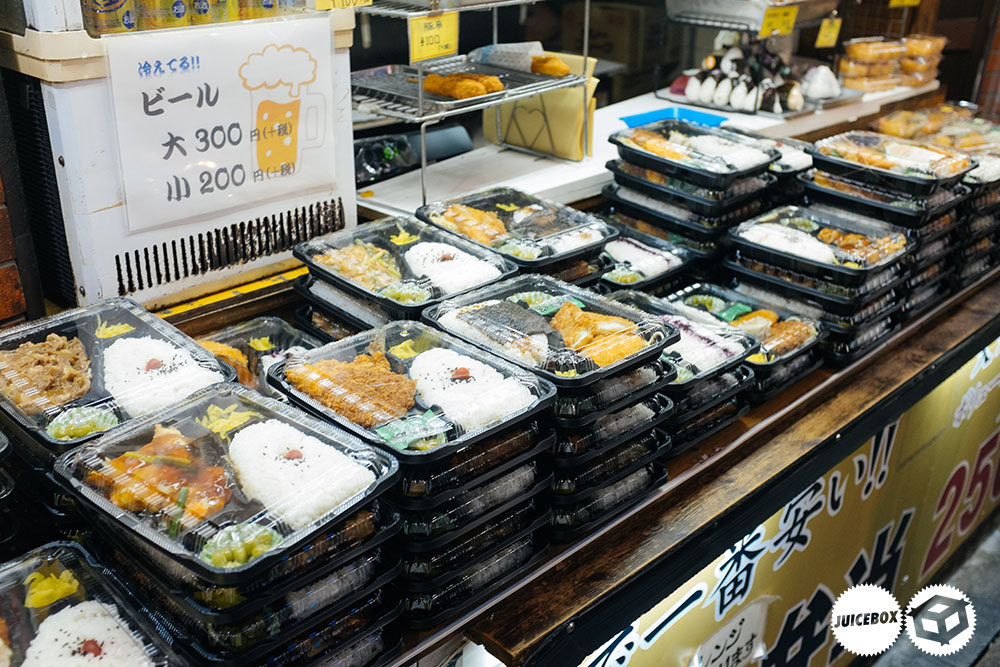 Right up the street was a super cheap open corner shop with pre packed curries and all sorts for just under 2 euros, we were sorted…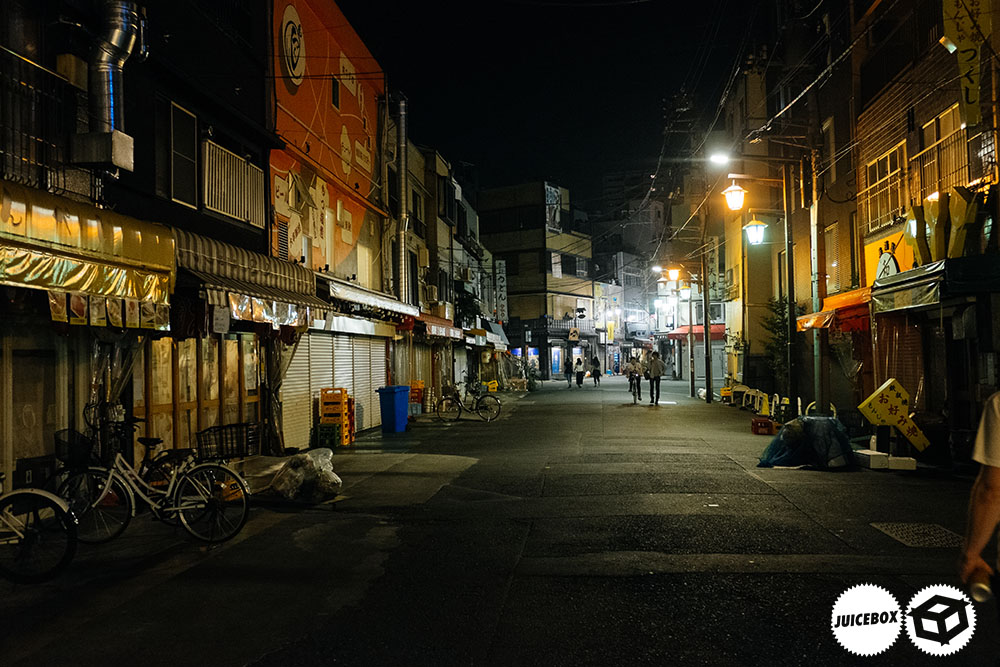 We grabbed some cans and hit the streets…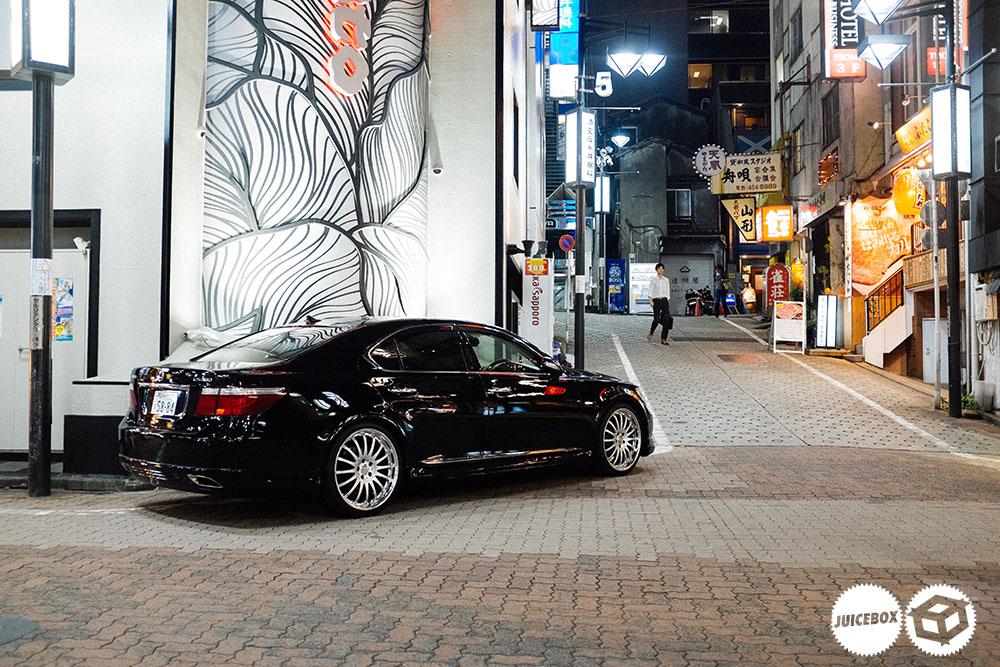 The streets go on forever, it's just an endless maze, an intimidating one at that, it takes some time to adjust to the madness.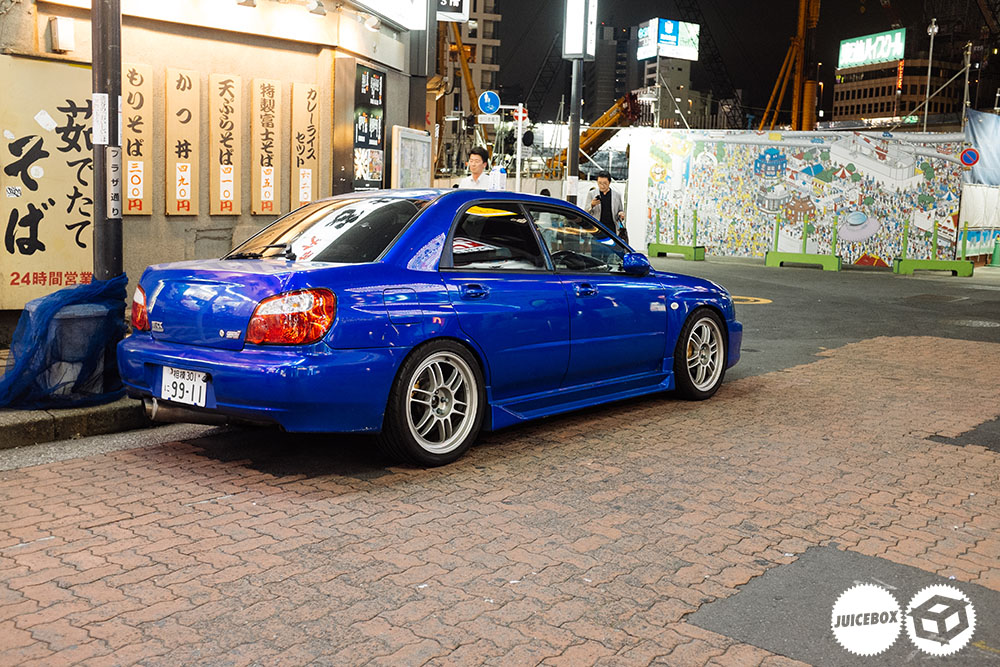 After spending so much time in the countryside and shacking up in much smaller quieter cities it was another shock to the system.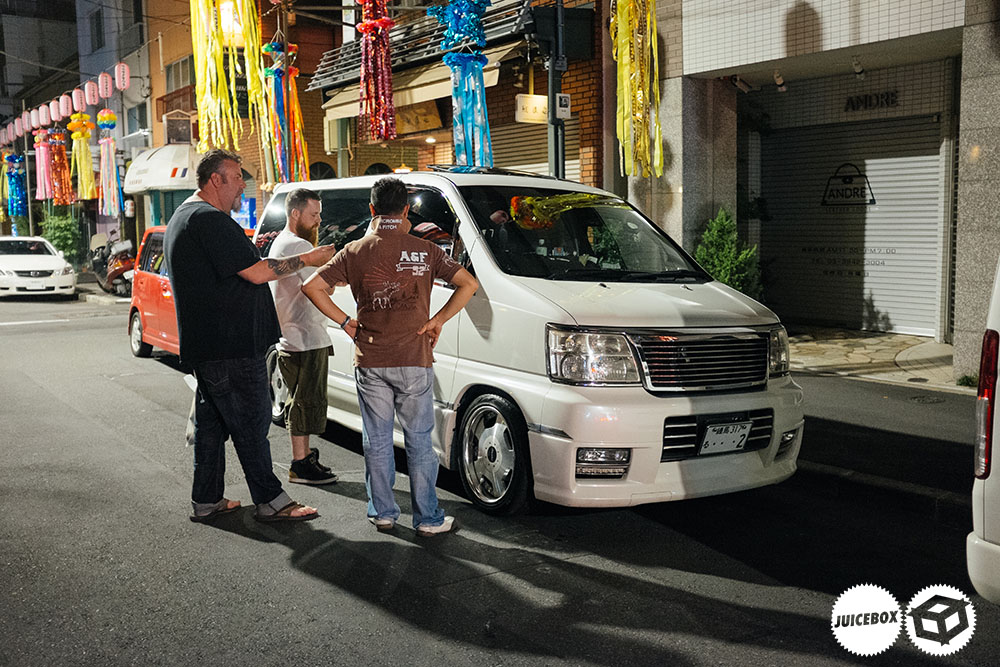 After a few cans we were loose and very talkative. We stumbled upon a proud pimped Elgeande and its owner and began to melt his brain with questions and all sorts, regardless of how drunk we were he seemed to enjoy the attention.
Anytime we came across a completely stock example of an MK2 or Chaser we couldn't help but laugh, it's hard to believe this is the same chassis, the hubcaps were fantastic, imagine this left bone stock on the ourside with a 600 horsepower JZ!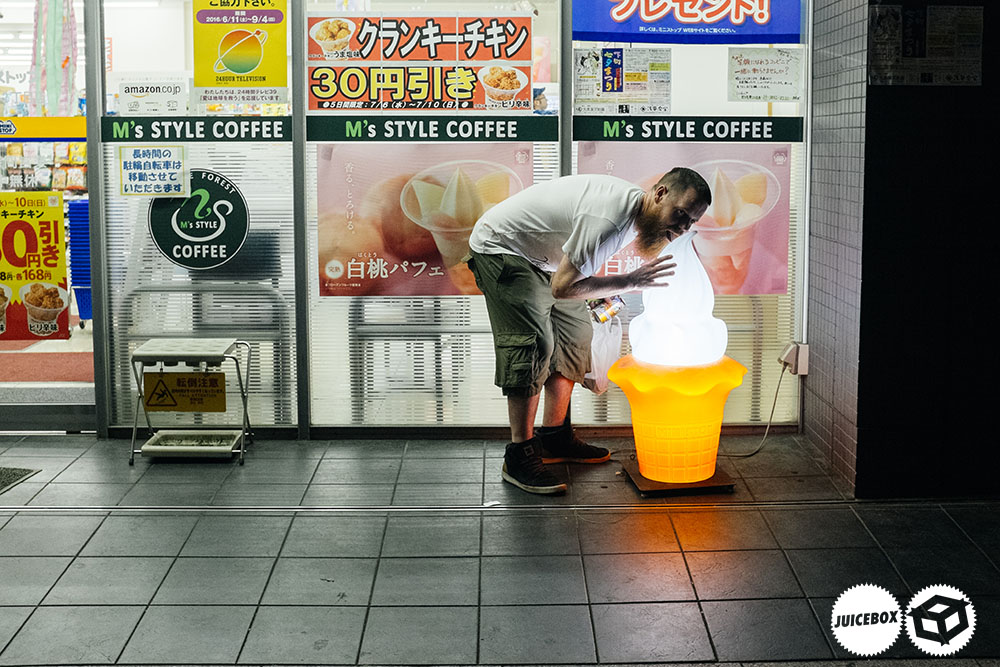 Things started to get weird…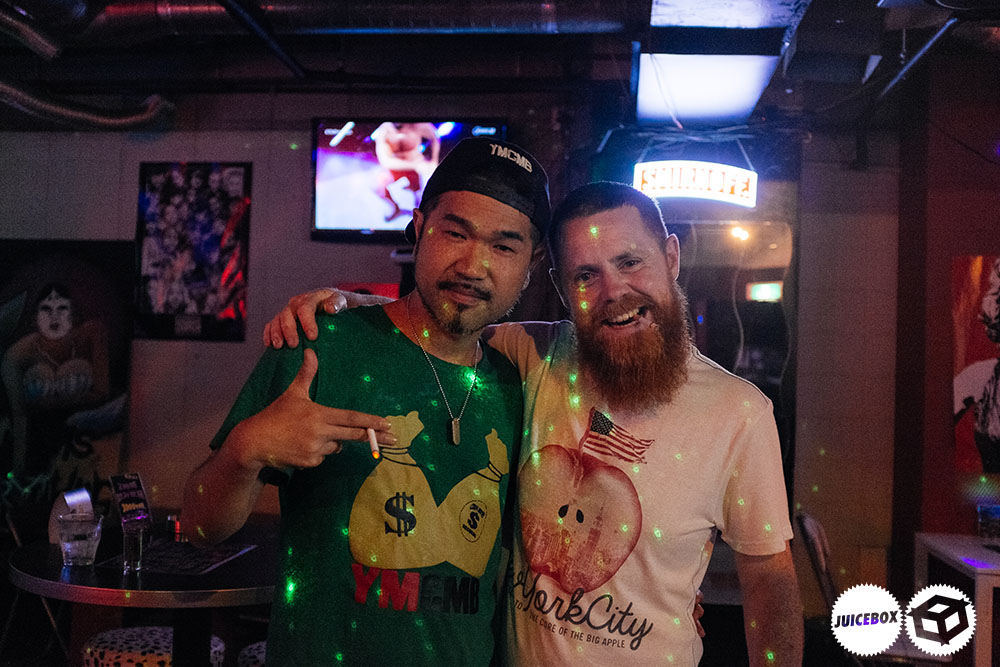 We made a best friend that night, a guy with some impeccable English, he was kind enough to show us some of the local bars, that was until we got him so drunk that he passed out in a club while were making a bit of a show. The only option was make a run for it, we were pulling a classic Irish over the top act and it was time for us to Eject.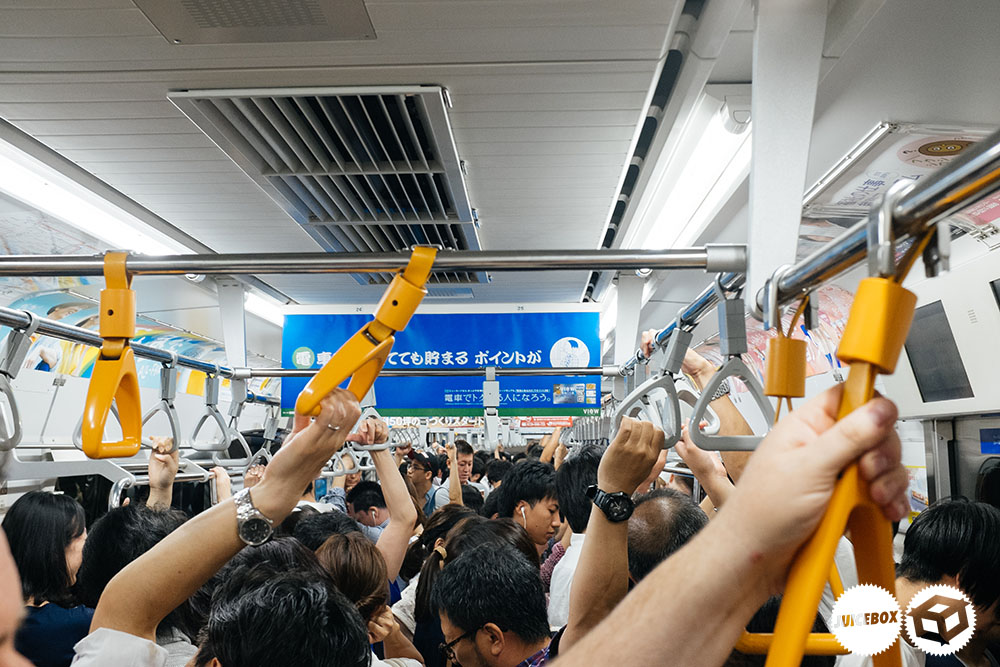 The next day was a tough one. We woke up only to find the battery in the Elgrande was completely dead, not only that but we couldn't find anyone in the area with a set of jump leads or any sort of proper English to help us out. Our only option was to jump on the Subway and ride just under an hour out to the Super Aautobacs by Odaiba… fun…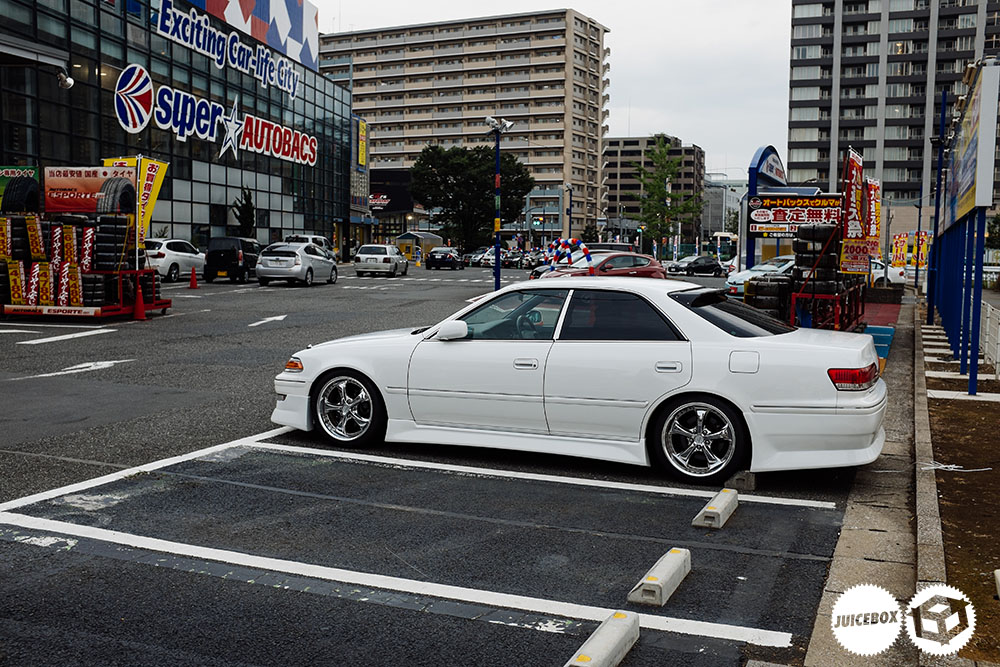 Not the most exciting of days as the entire day was absorbed by our mission to find a battery… navigating Tokyo with hangovers amplified by humid city heat is a bad time.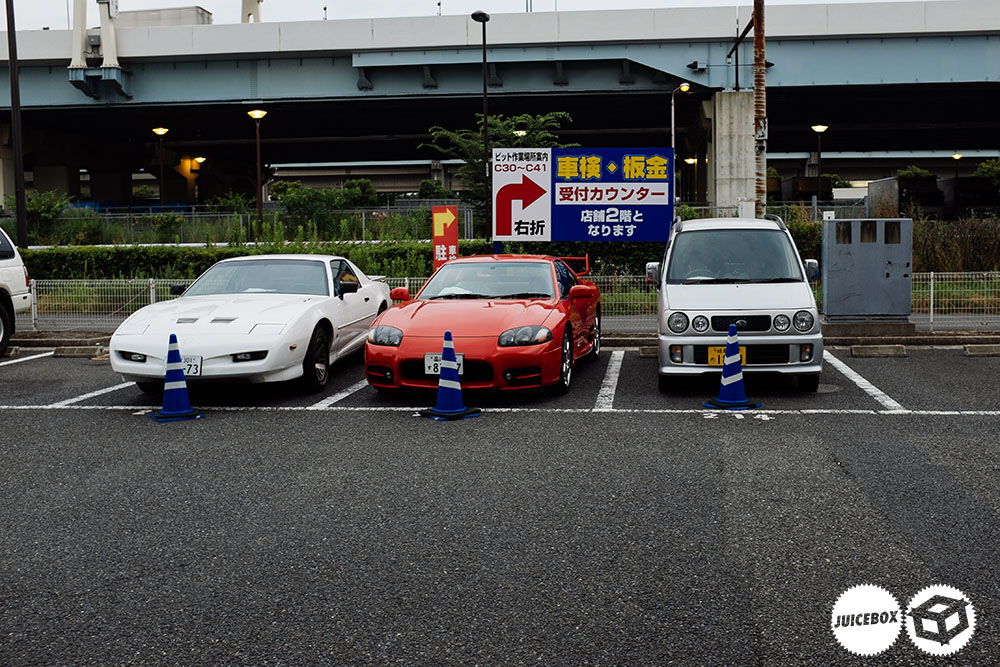 Autobacs did cheer us up though, the one at Odaiba is probably the top example in Japan as its right on the waterfront just down from a lot of the D1 rounds are held. There was some interesting metal outside…
Each time we walked into one of these places, it's just a total overload. It always reminds me of that scene in The Fast and the Furious when they show Harrys, that excitement you got as a kid, Harrys looked like the coolest shop ever, but there was nothing like that for you to enjoy in your area… it was just in the movies…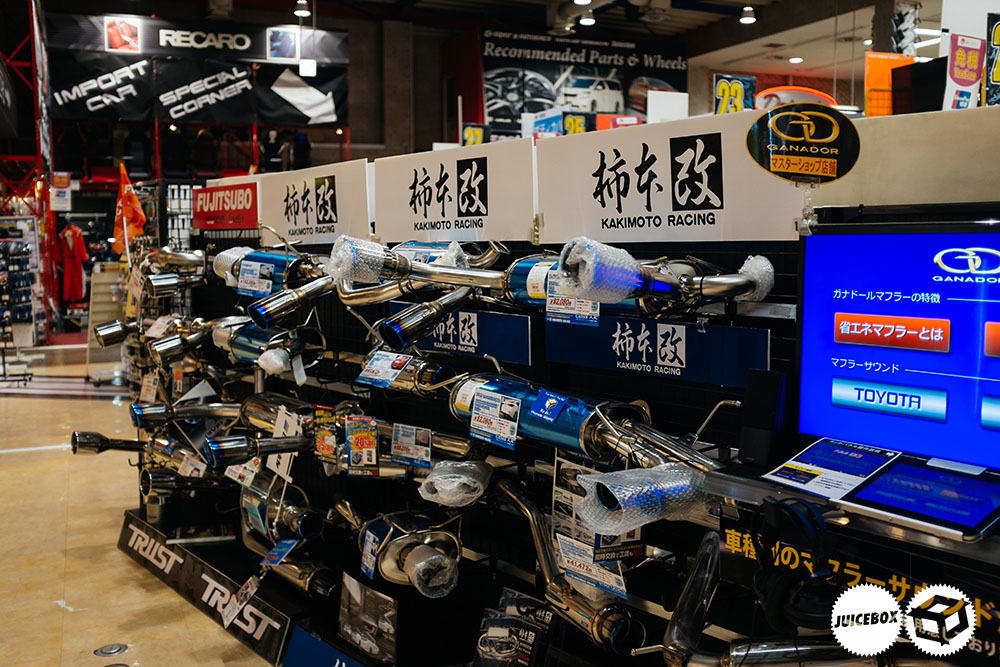 This place brought back that feeling, but this time it was amplified times ten, every single thing you could ever think was on the shelf.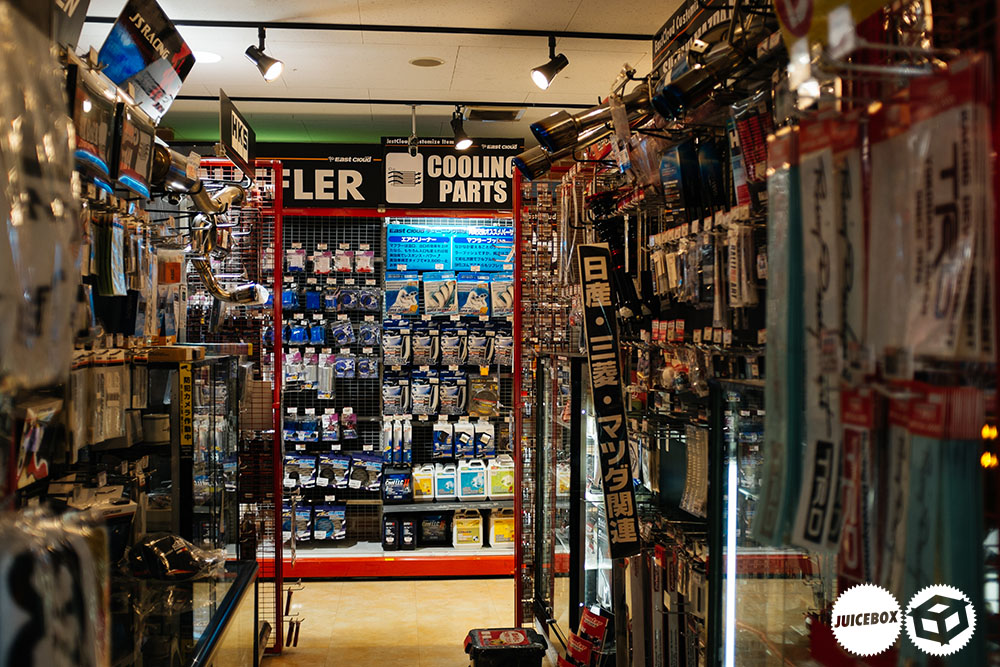 If it wasn't on display you could be damn sure it was in stock out back.
A stroll through this place quickly removed the hangover.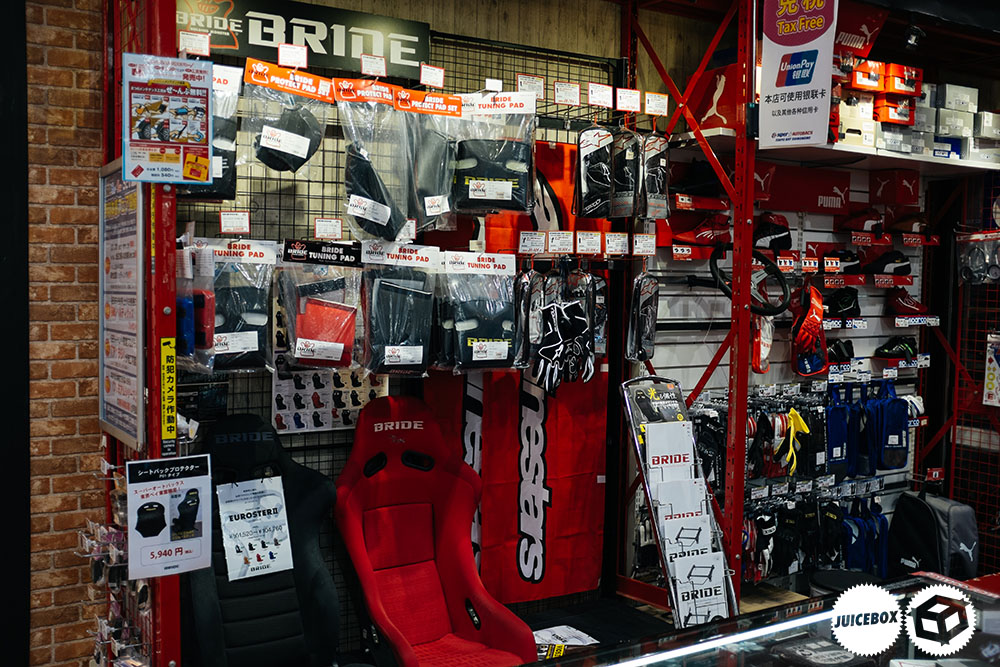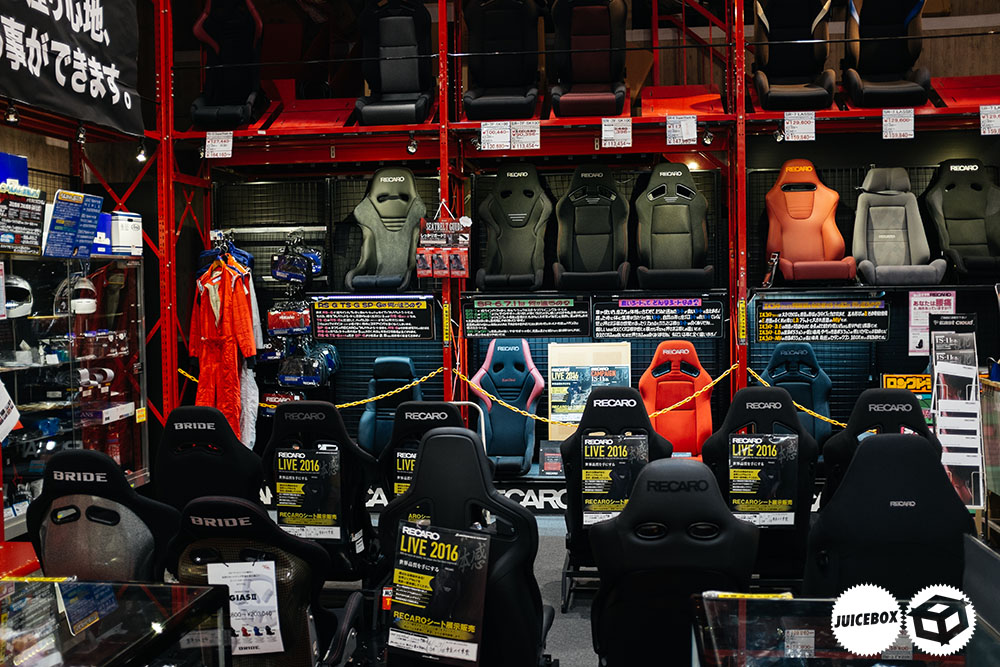 Imagine being able to pull in off of the street and buy a brand new Bride of your choice, with all the accessories you need.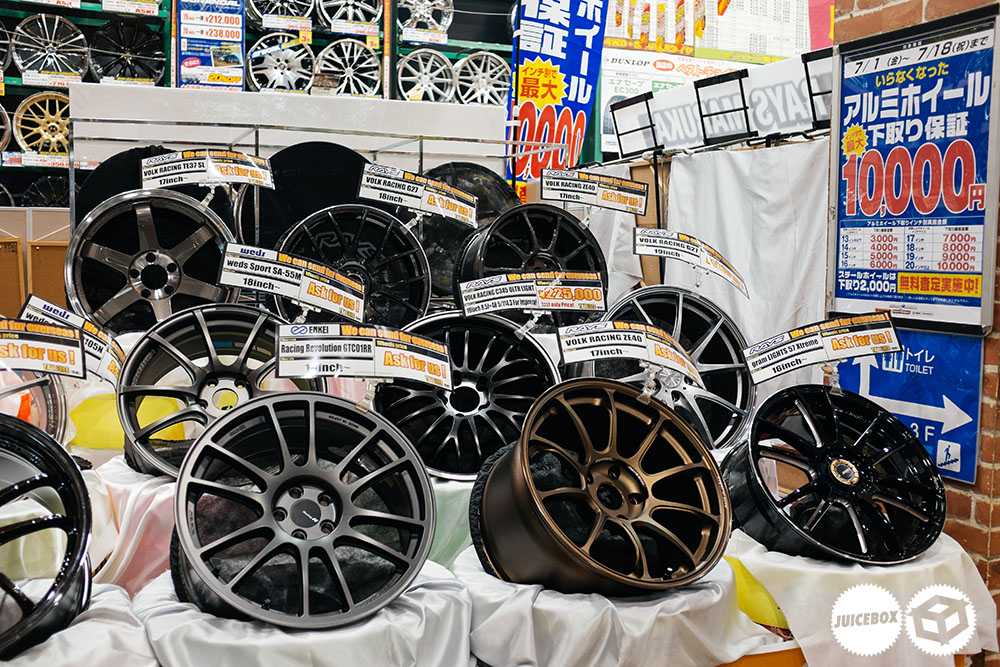 Or pick up your favourite wheels for a hands on look, only to pick out the exact size you need and have them fitted downstairs.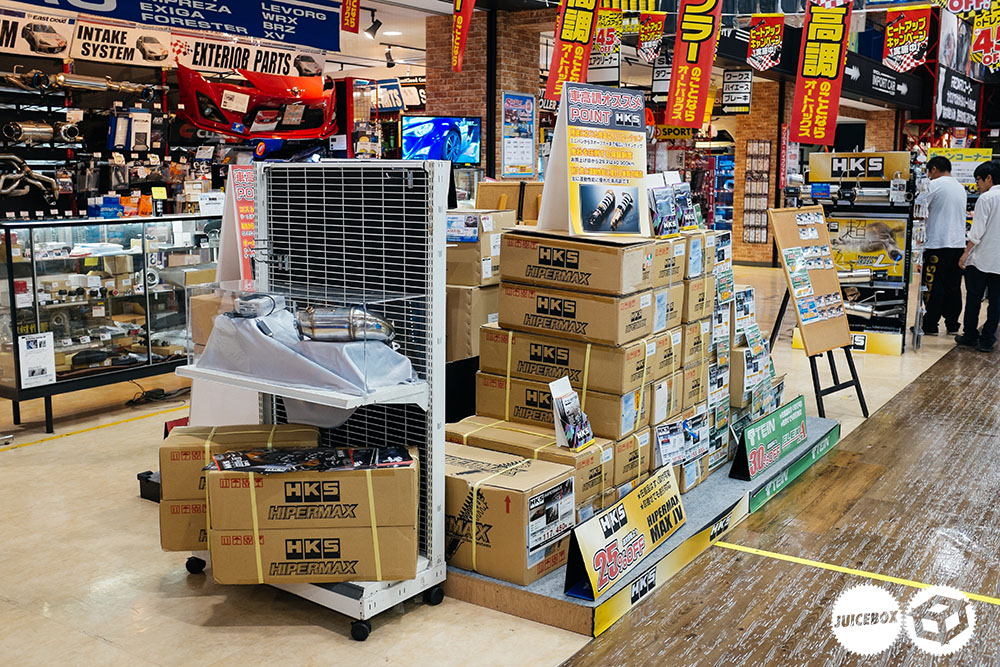 The photos really don't do these places justice, I highly recommend a visit if you ever go to Japan.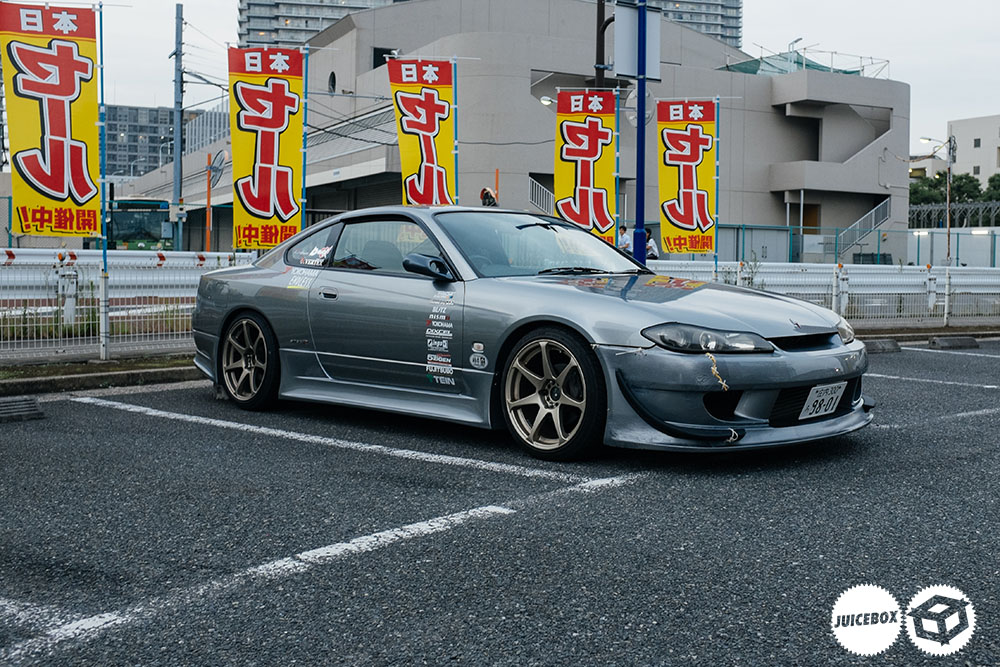 While the guys were trying to sort the battery I noticed this good looking s15 park up outside so I popped out for a look. Something about those faded Gold CST's against the gunmetal body of an s15, it just hits the spot.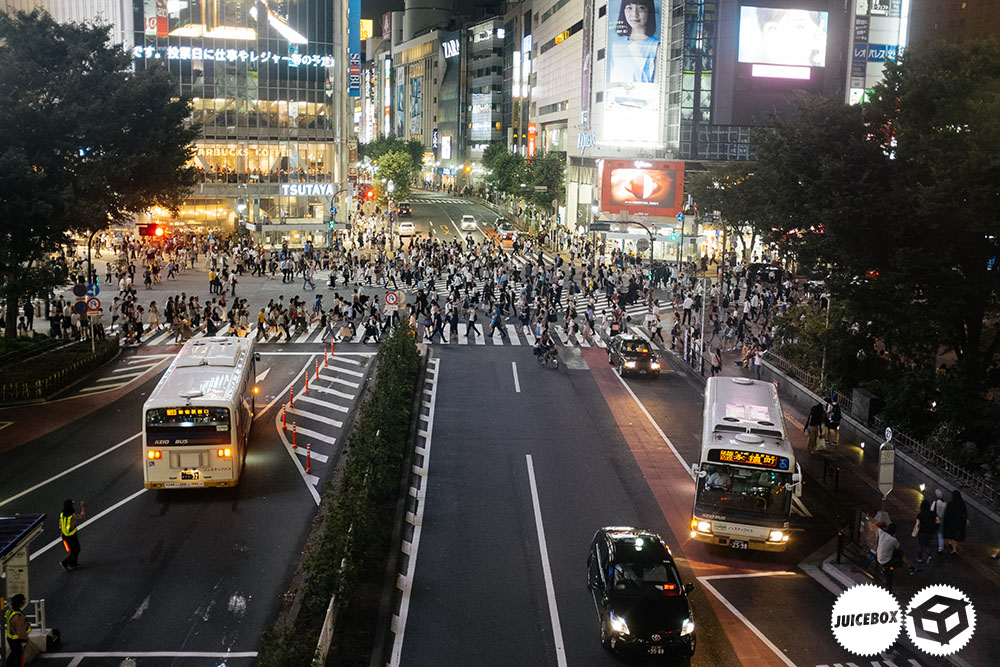 Halfway through our ordeal, we made our way back across Shibuya square, this time with a heavy battery, sweating every bit of alcohol from the night before it didn't matter, we were determined to get back to the van.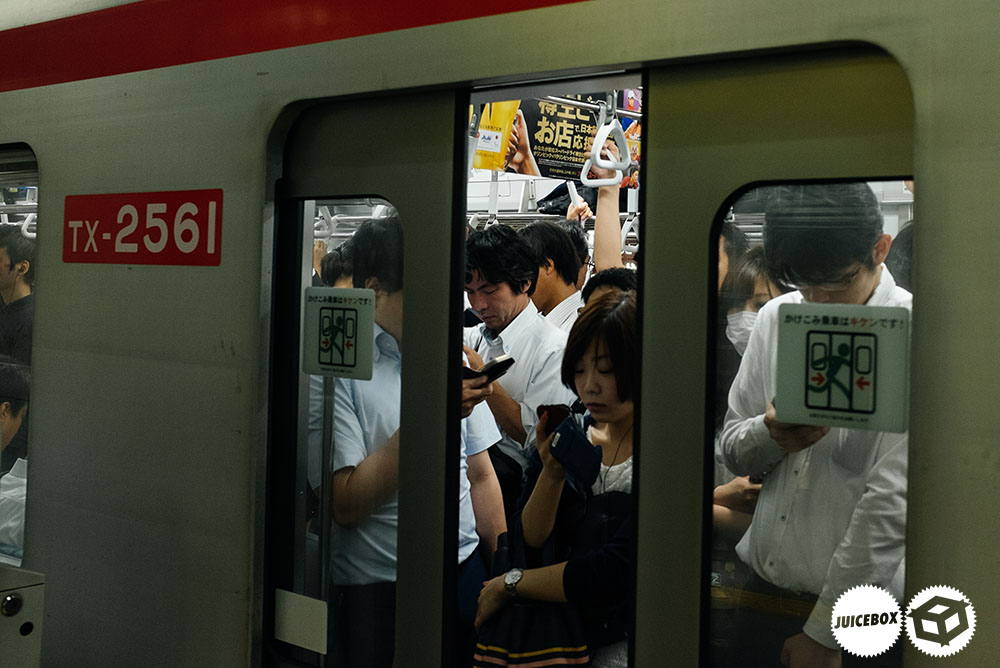 Timing was not on our side for some of the train rides, it was closing time for many businesses and we were packed in like sardines.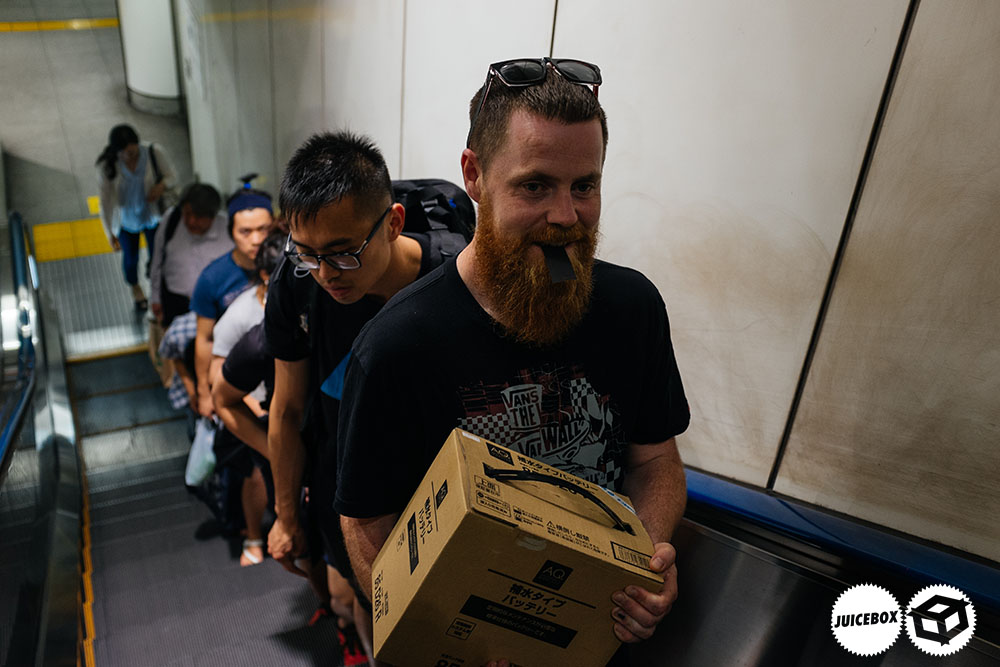 Reuben was having the time of his life.
Even though it wasn't an ideal adventure, we had to remind ourselves we were in Tokyo, on a mission to get a battery for our van, in Tokyo!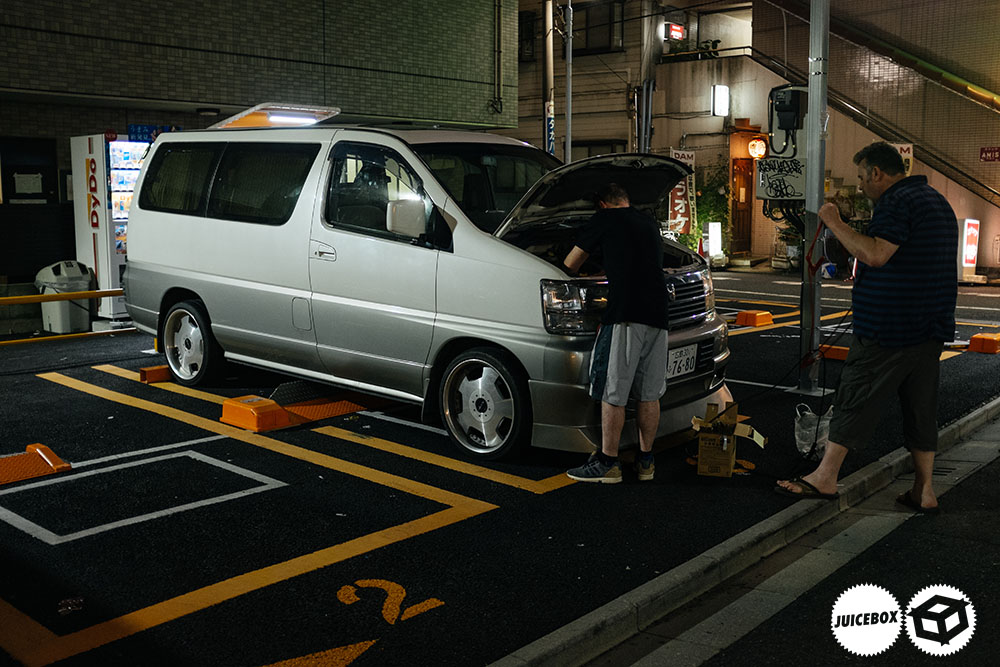 After a full day of navigating the city and dragging a battery back to the car park, we got the van going. Desperate to salvage the night we grabbed some food and decided to make up for our so called "wasted day"
We were hungry for more automotive antics, so after a quick shower and some food from the corner shop, we hit the road for Daikoku hungry to see some more Tokyo car culture.
Things got very interesting after this… Stay tuned for much more coming next week.
Comments
comments
Powered by Facebook Comments