Long live Vtec: Honda Day 2017 PT2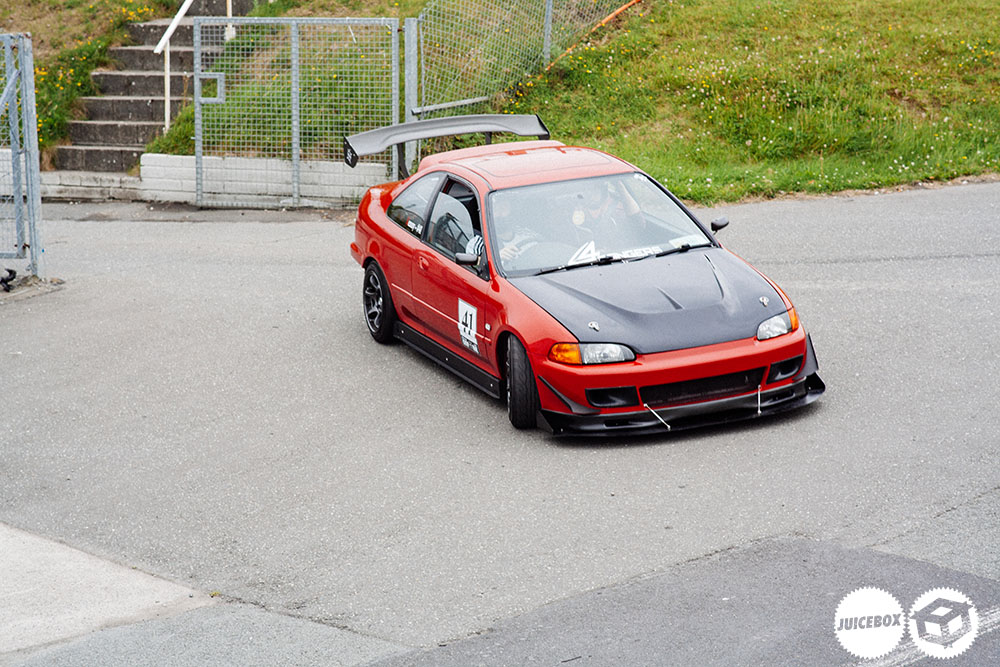 As much as I enjoy seeing a stationary Honda, it's hard to beat the sound of a B-series screaming around a track.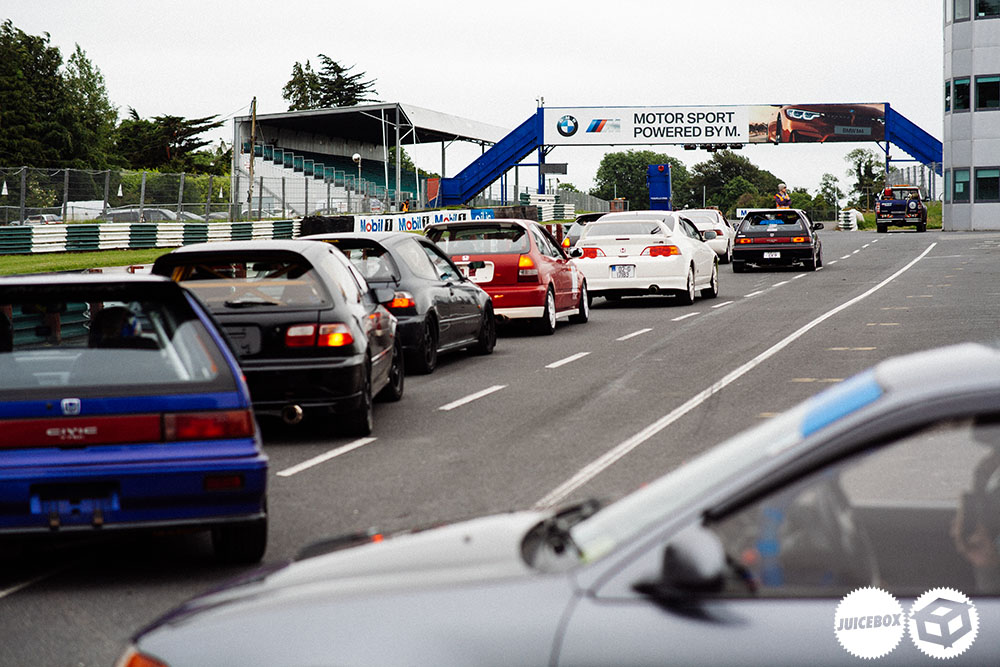 There was a steady flow of quality machinery lining up from the minute the gates opened.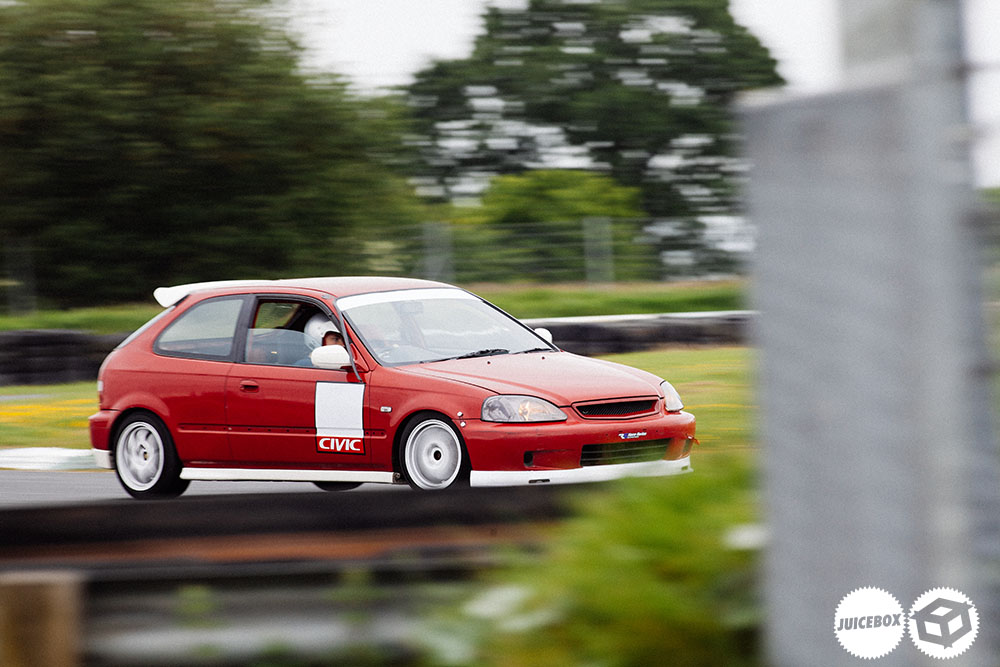 Much of the stuff that was being thrashed on the track looked just as cool as the show and shine area.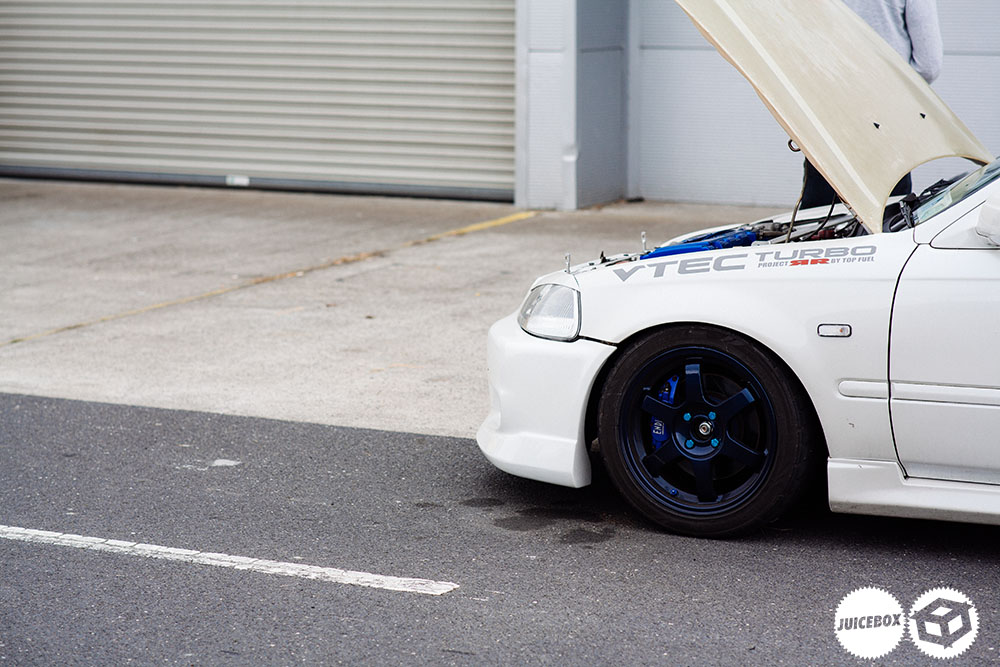 That's exactly how it should be, there is nothing more thrilling than seeing prized quality Japanese goodness being thrashed on a track.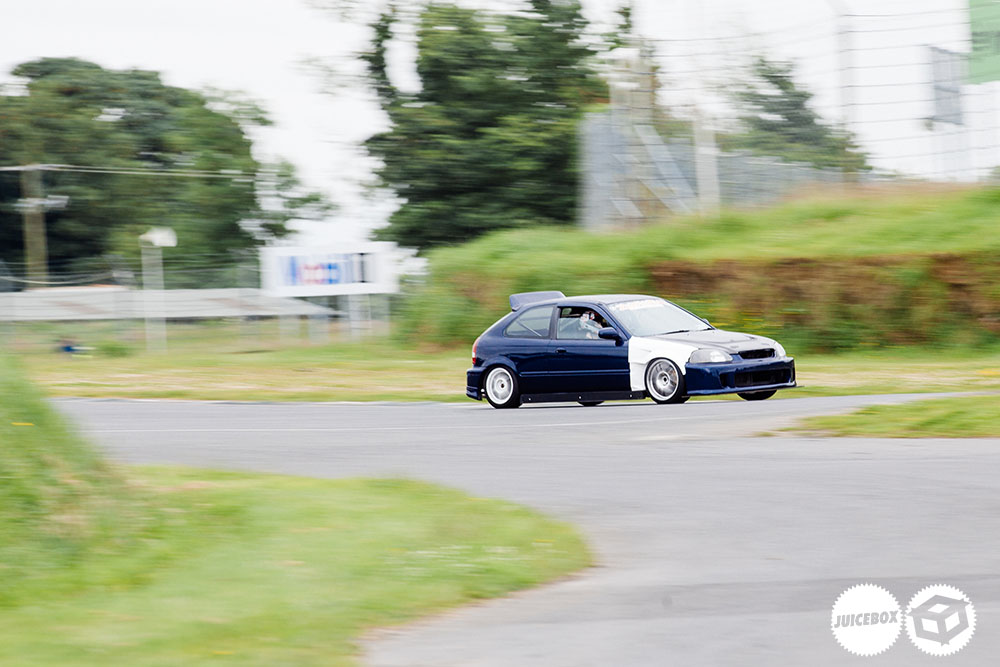 It only adds to the excitement of being out on the track.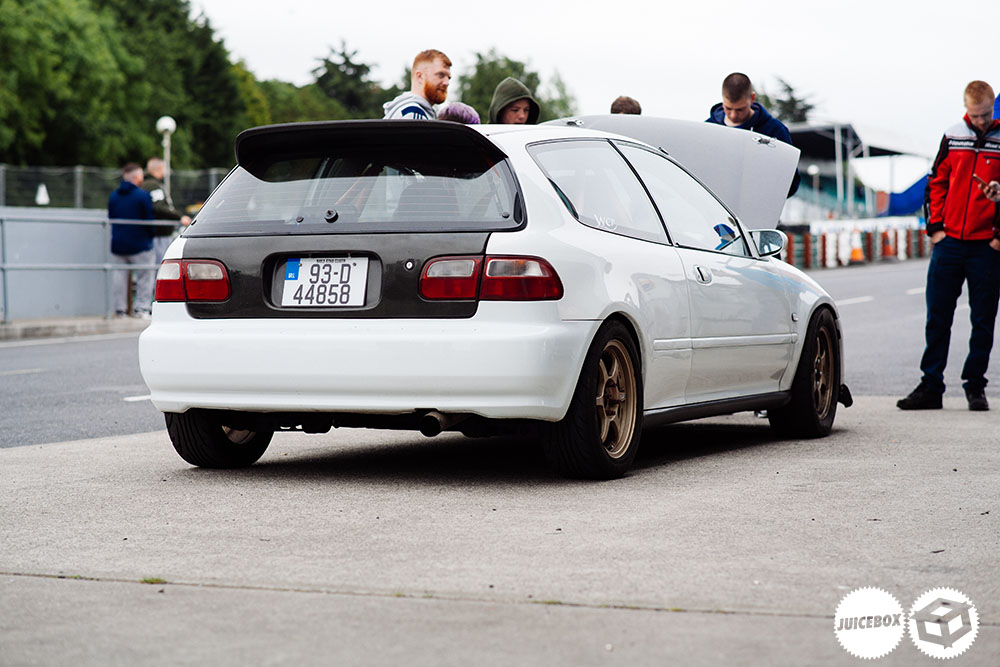 Clean cars with genuine parts designed for this stuff always looks best in its natural habitat.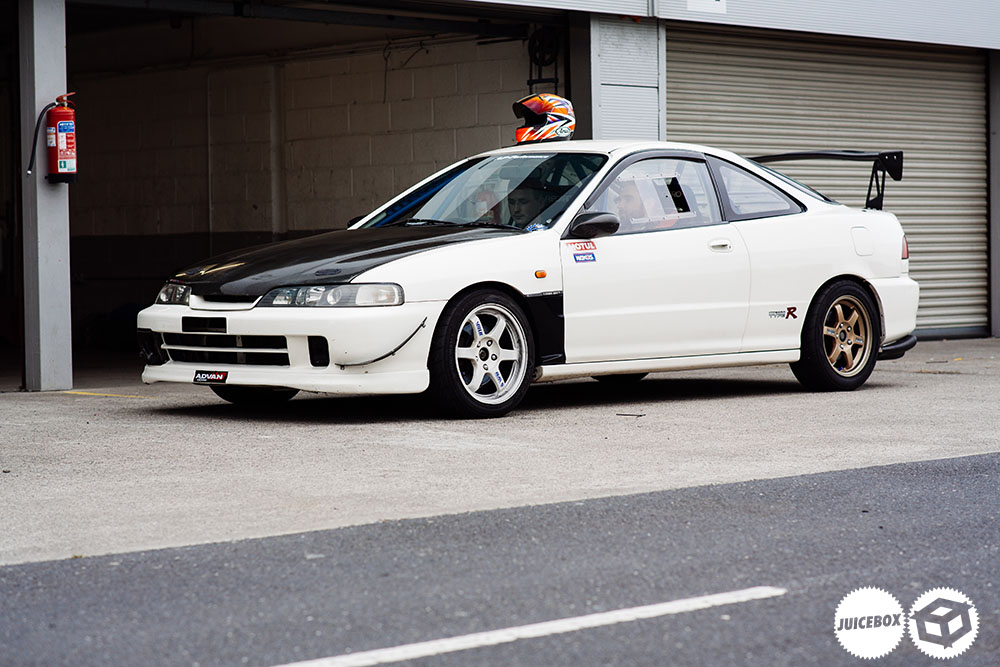 I couldn't get enough of this DC2 throughout the day, function truly follows form.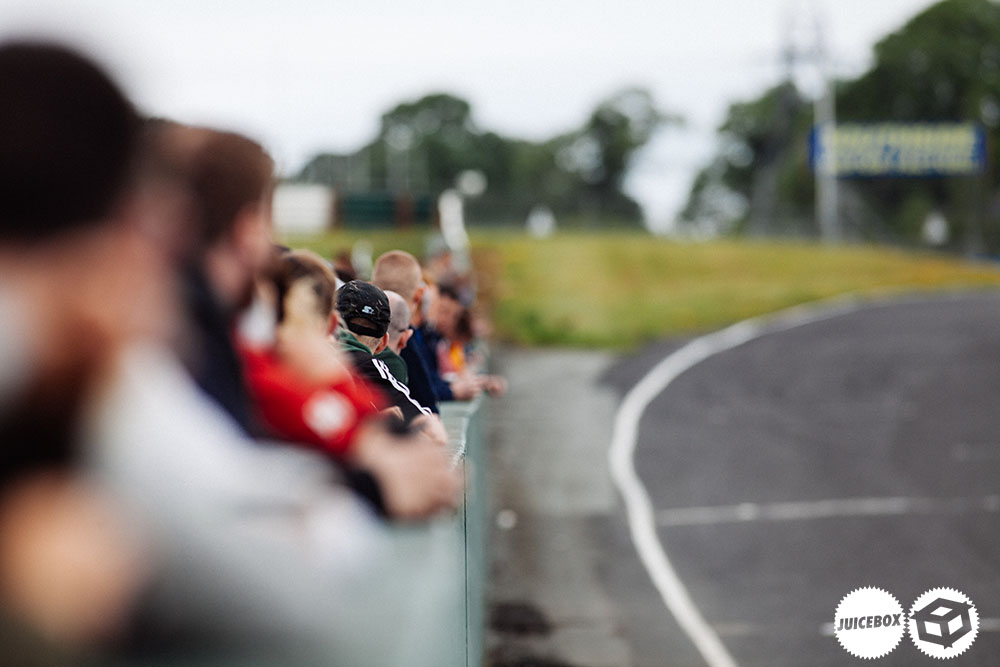 The pit wall was the perfect setting for a spectacle of mismatched machinery, a sea of underdogs screeching around the top bend and slamming gears down the main straight.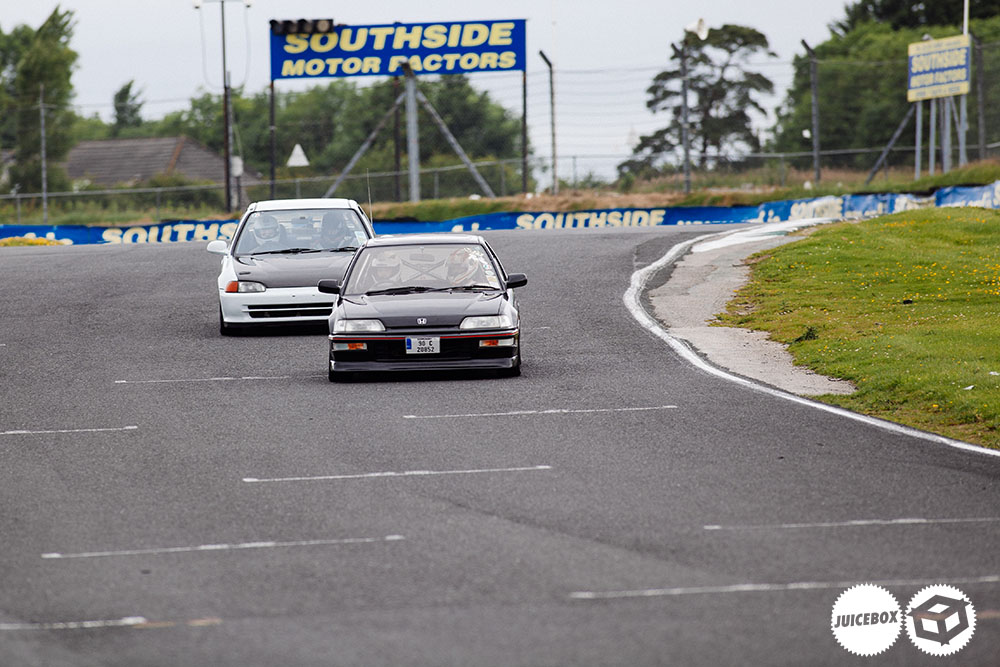 Anything could be paired up for an intense battle. The fact these two cars would are basically in a show condition and could have easily been mistaken for track weapons is what makes this day special.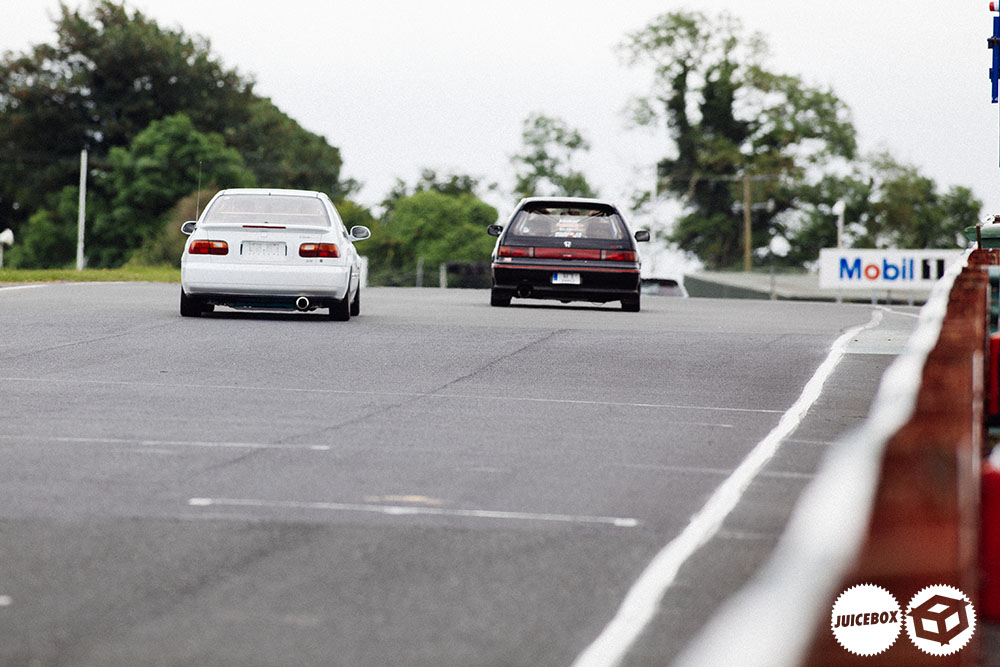 We had recently featured Ronan's immaculate EG8 but out on the track he wasn't holding back by any means, and Daves EF9 is by far one of the cleanest examples in the country.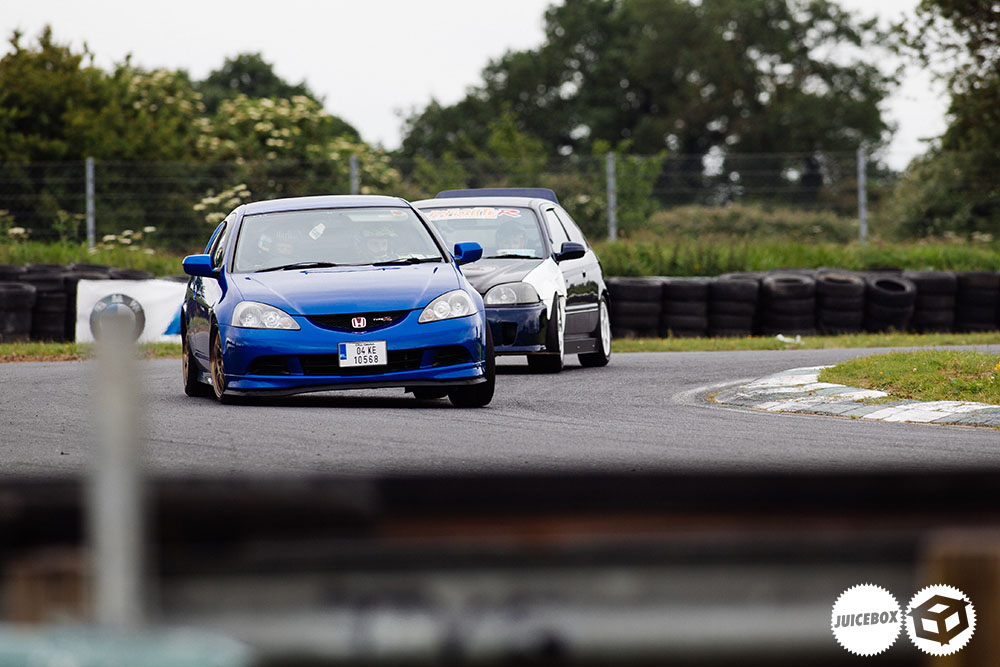 Throwing these cars around in the is what gives the owners a proper thrill, it's what these cars were made for and you are putting that prized possession on the line getting lost in the moment.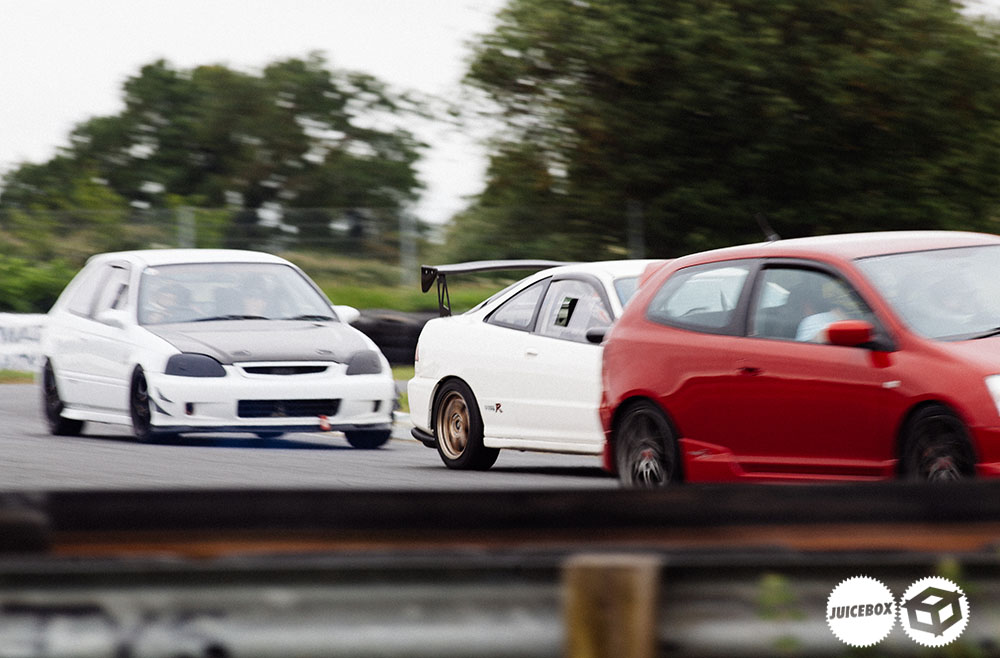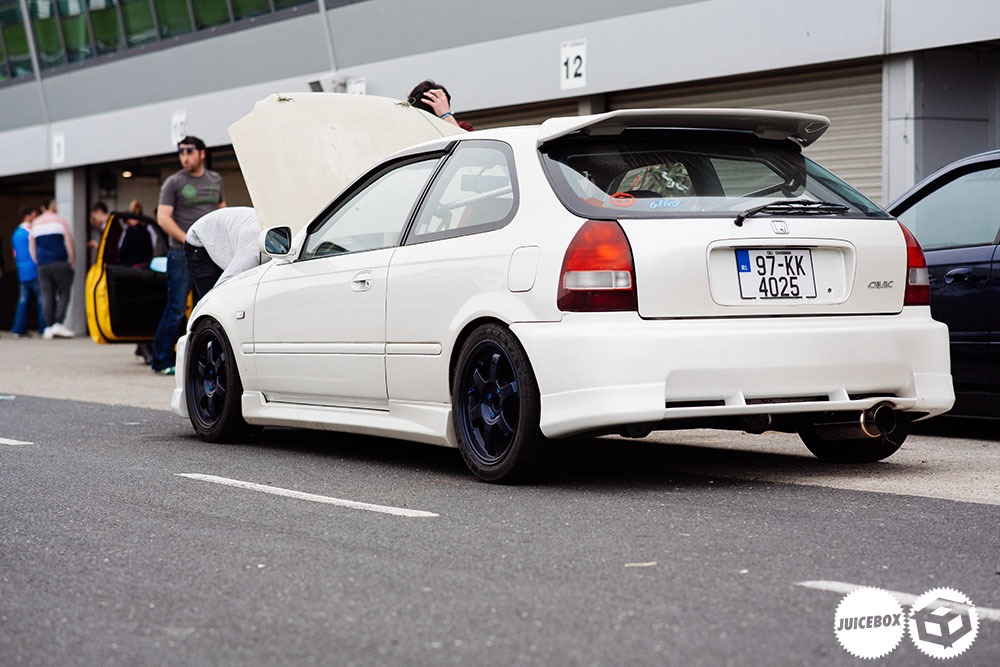 Expect a feature on this Top Fuel EK in the coming months, I've been trying to nail a shoot with this beauty for a long time.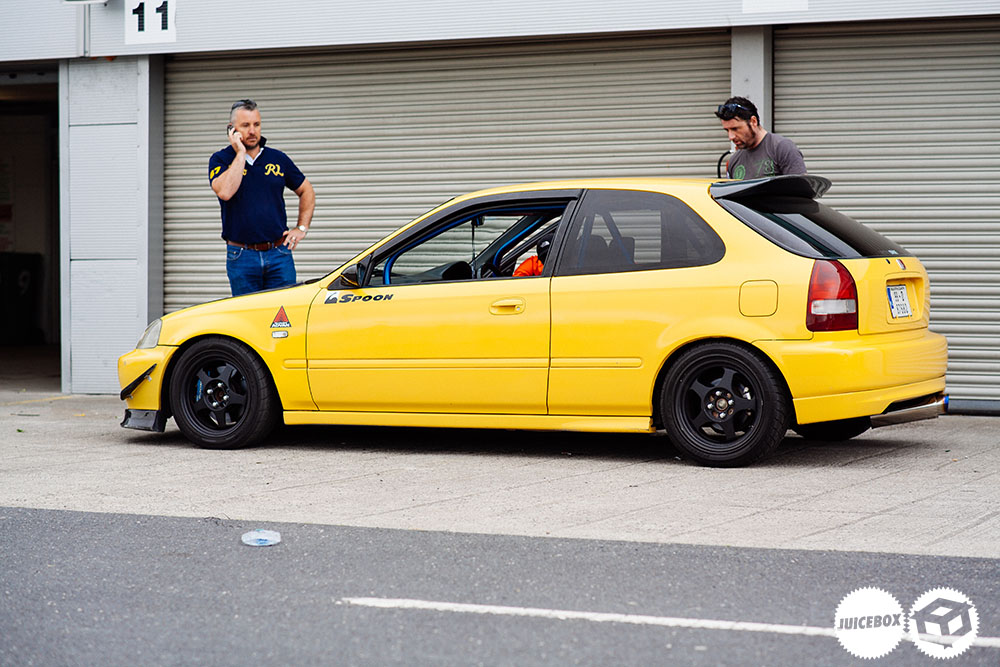 Its hard to build on this, absolute EK perfection.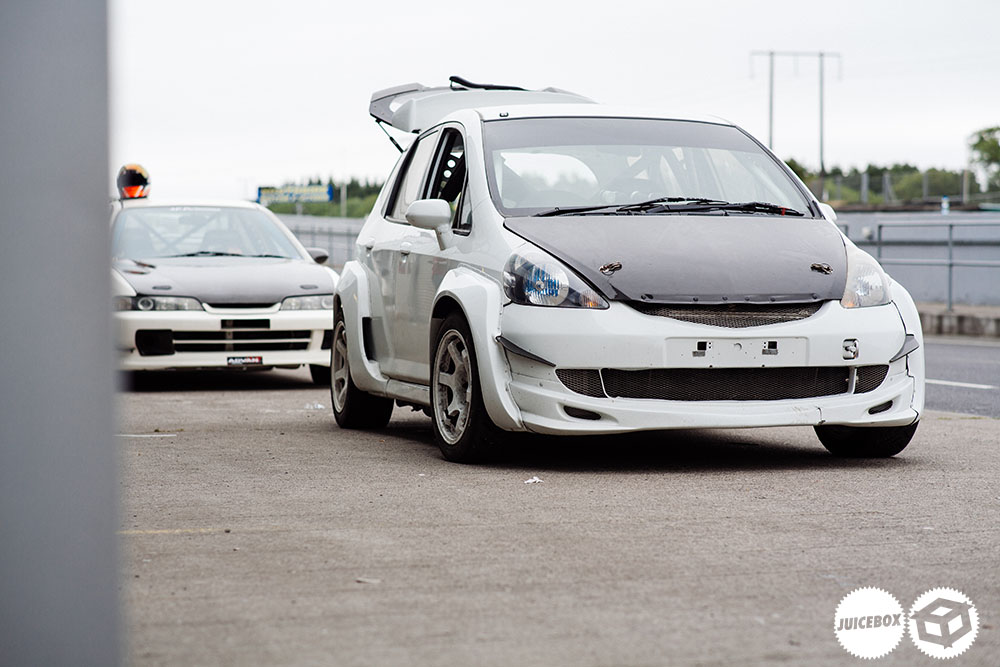 This nutty Jazz/Fit has been going a good few years. The car was at home here being dogged around Mondello.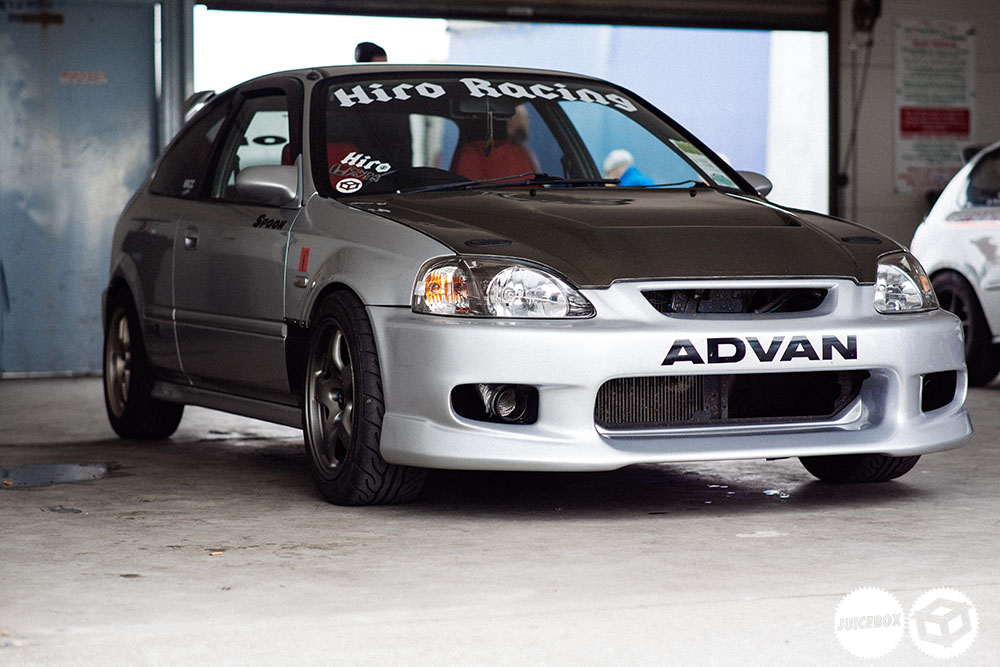 Yonny's Silver EK9 is another favourite.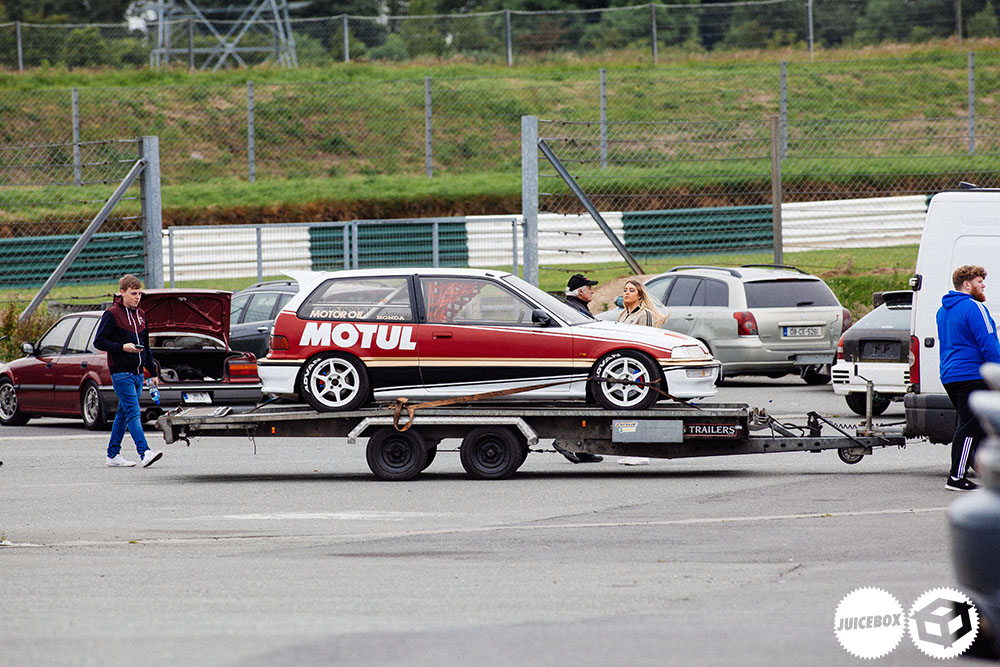 I was a little sad this Osaka inspired EF remained on the trailer for the day, this thing was screaming to be out on the track with the others.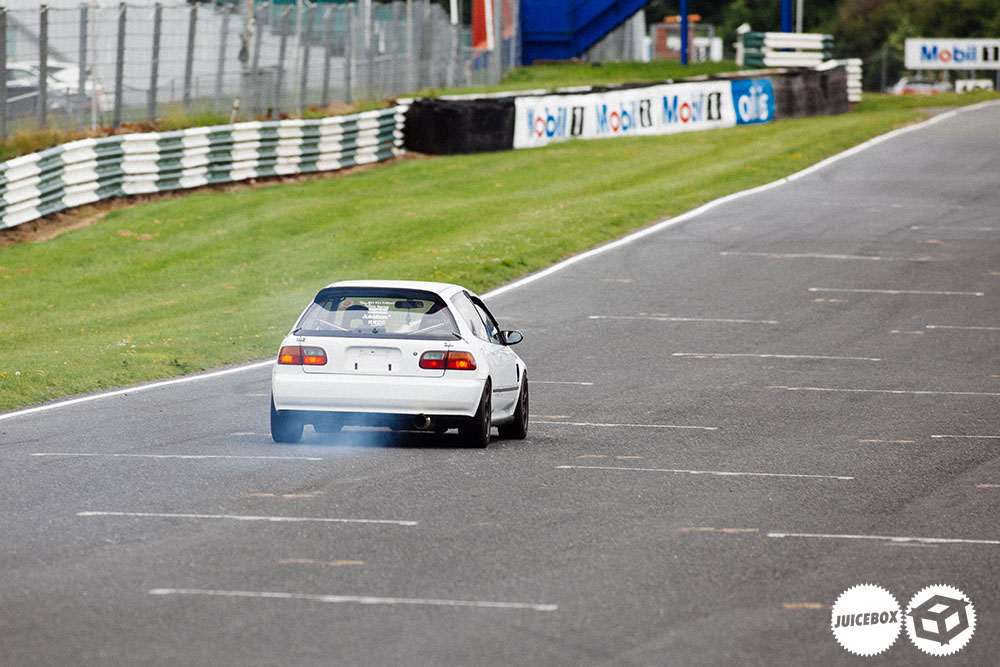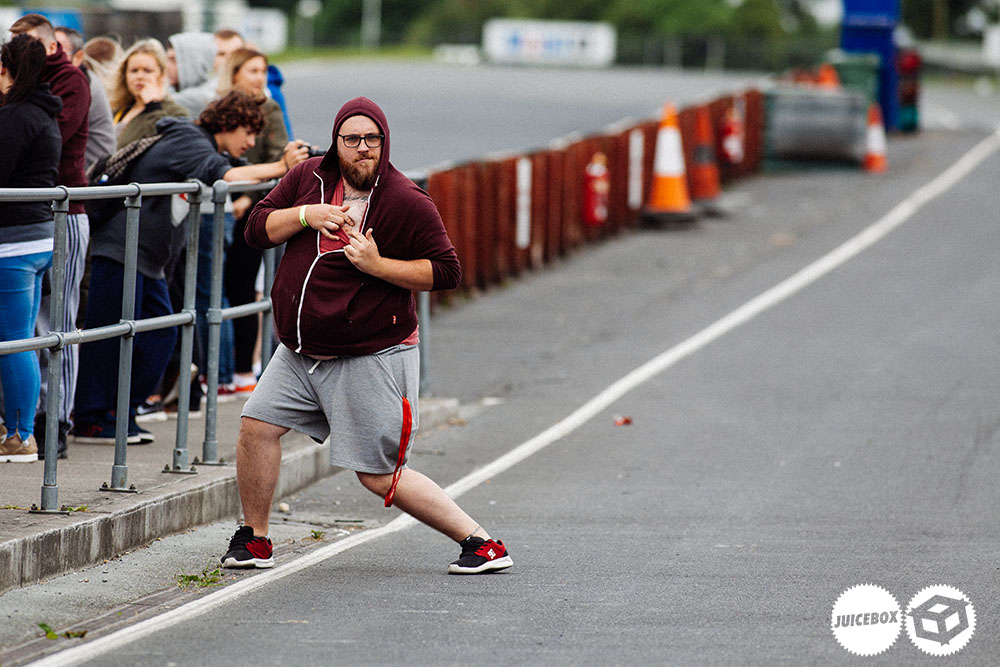 Juicebox model for the day Rob was giving us a preview of what's on offer,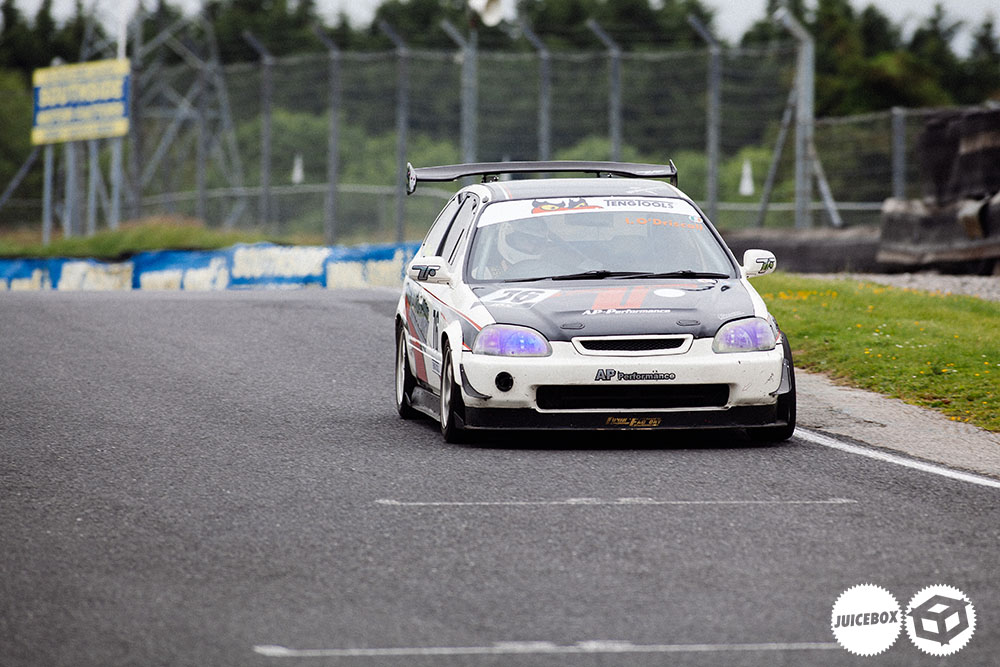 Another wild machine is this Tuning factory EK9, hard to beat that pre-facelift front end.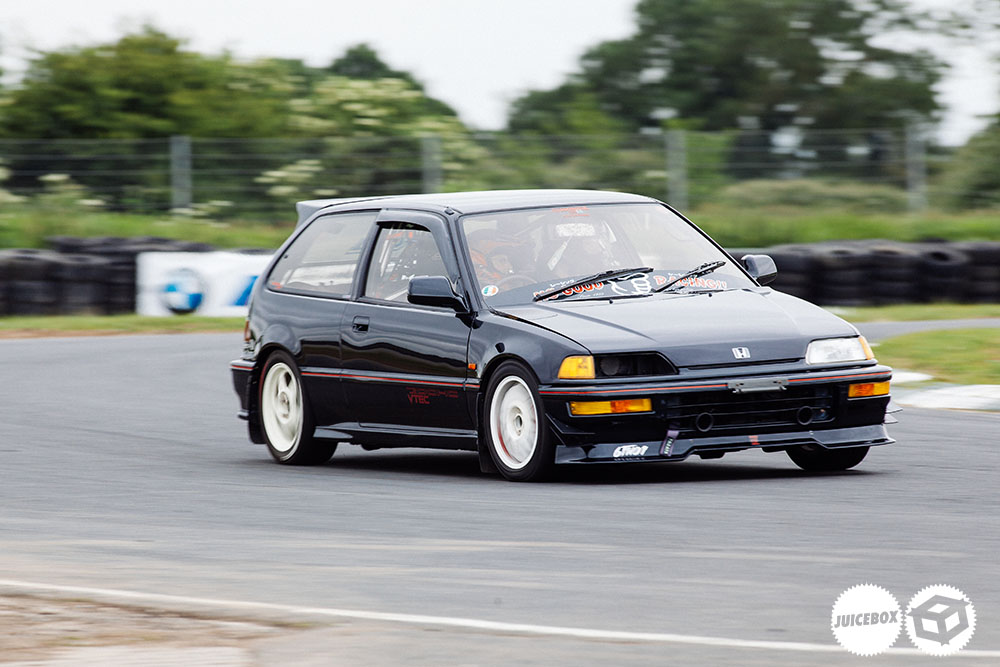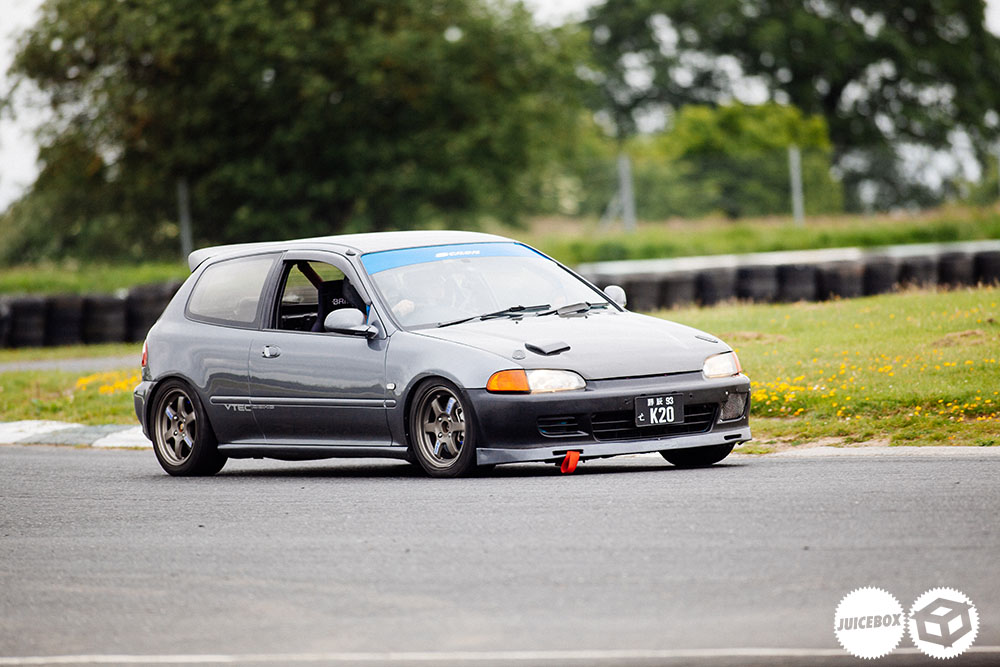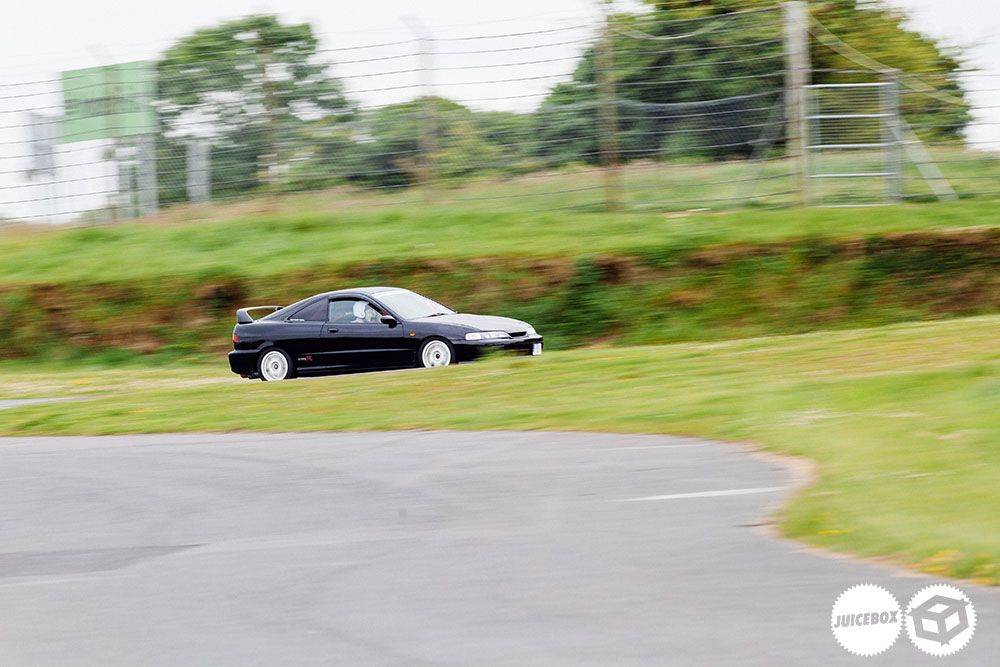 So many good cars out on track all day, I was constantly overwhelmed by the quality of cars which were being pushed to their limit. Ireland has always had a reputation of people buying cheaper parts or having somewhat ropey looking cars which were strictly reserved for track use only, usually saving the genuine stuff for show cars or clean road going examples.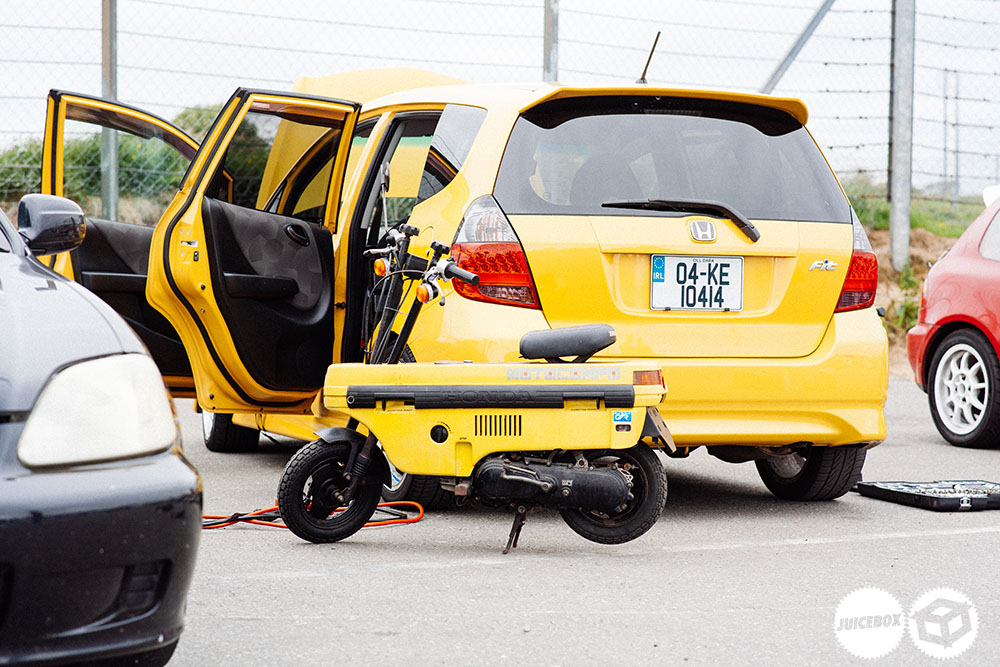 Motocompo!!!!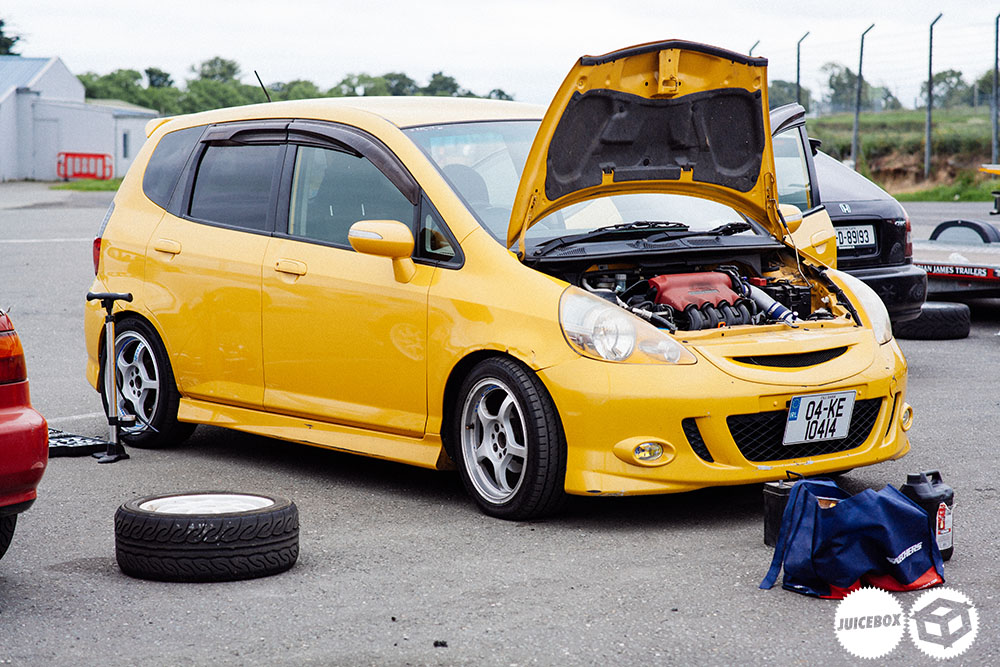 The Fit in front of the Motocompo was just as interesting, the k20 setup must be top fun in this.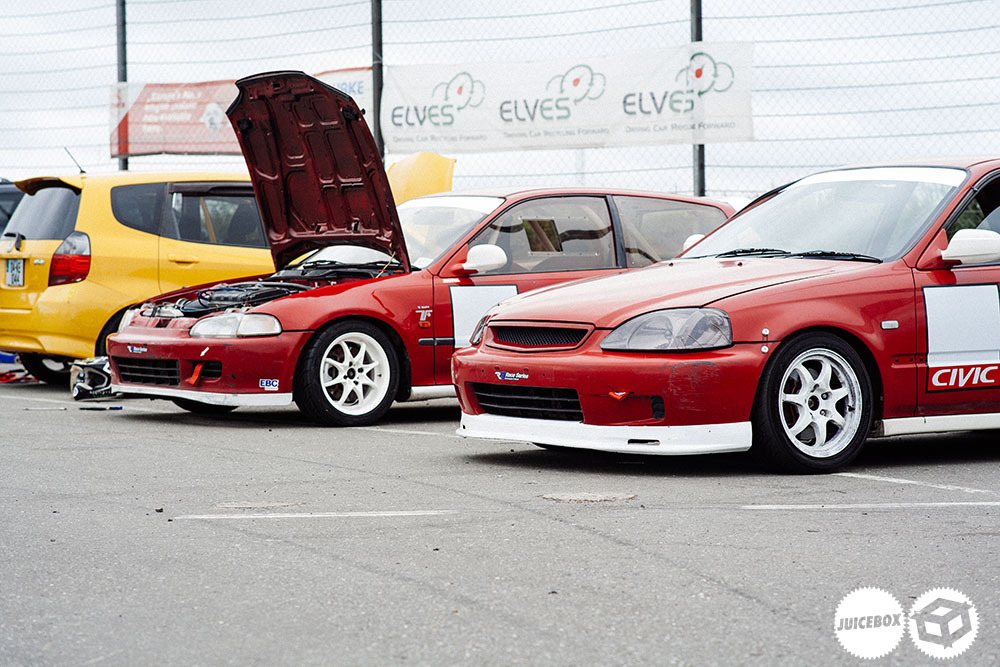 These things were also a nice treat for the eyes, heavily inspired by Japan these cars nailed the look.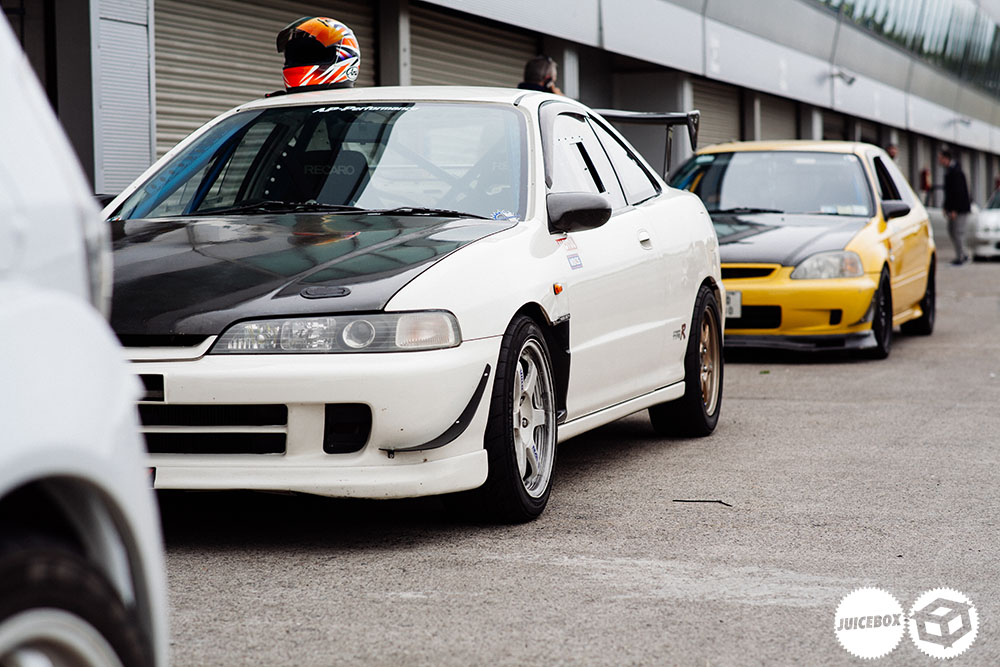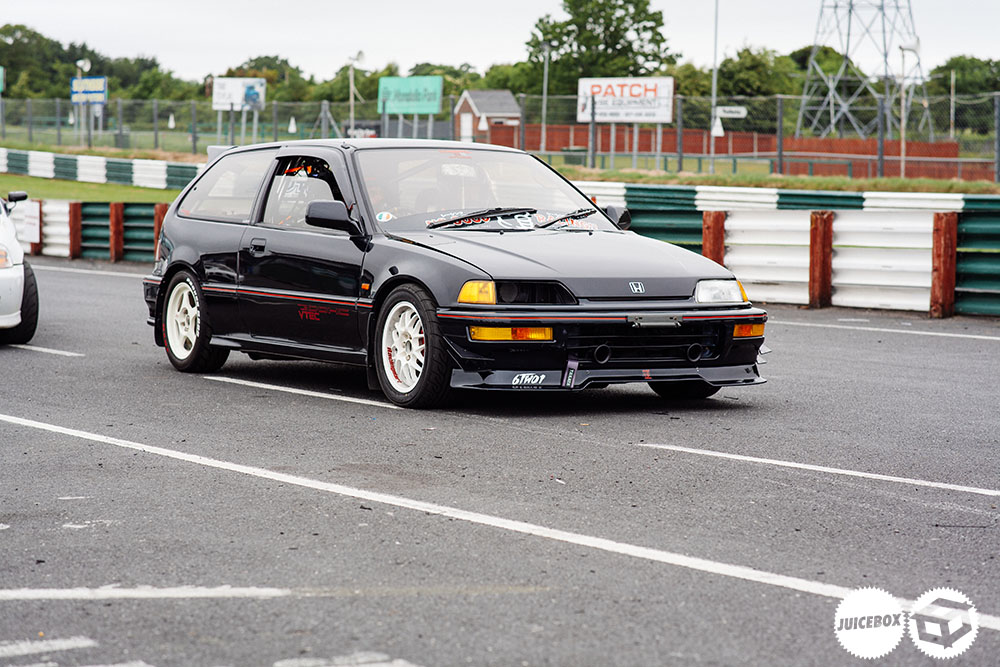 Another cracking EF that got plenty of use throughout the day.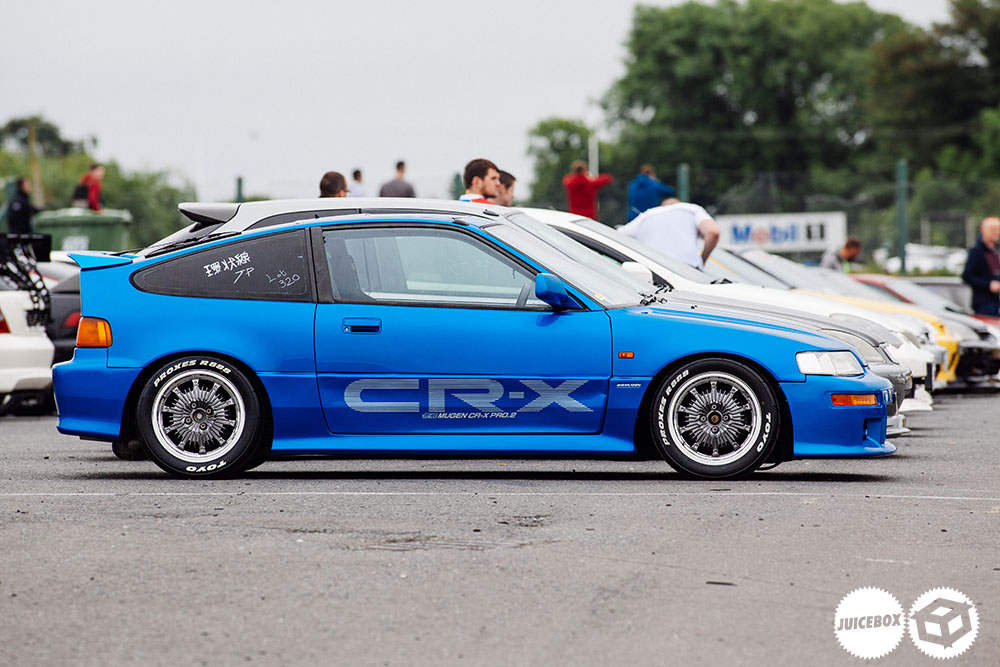 A nice side profile of this beauty, love those old decals and the fact this was glowing even though the overcast weather was dulling everything down.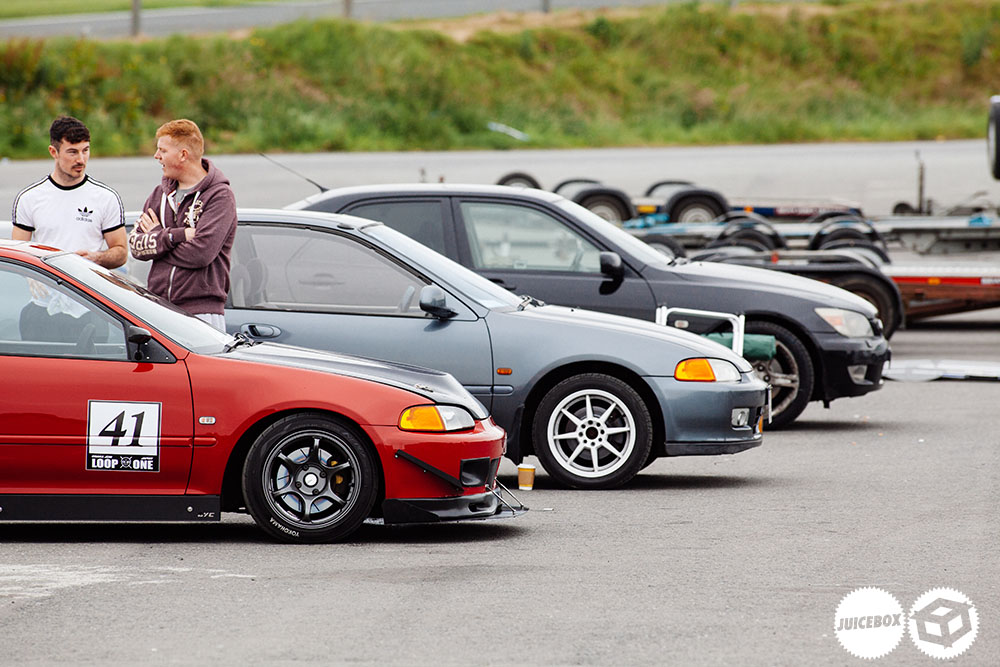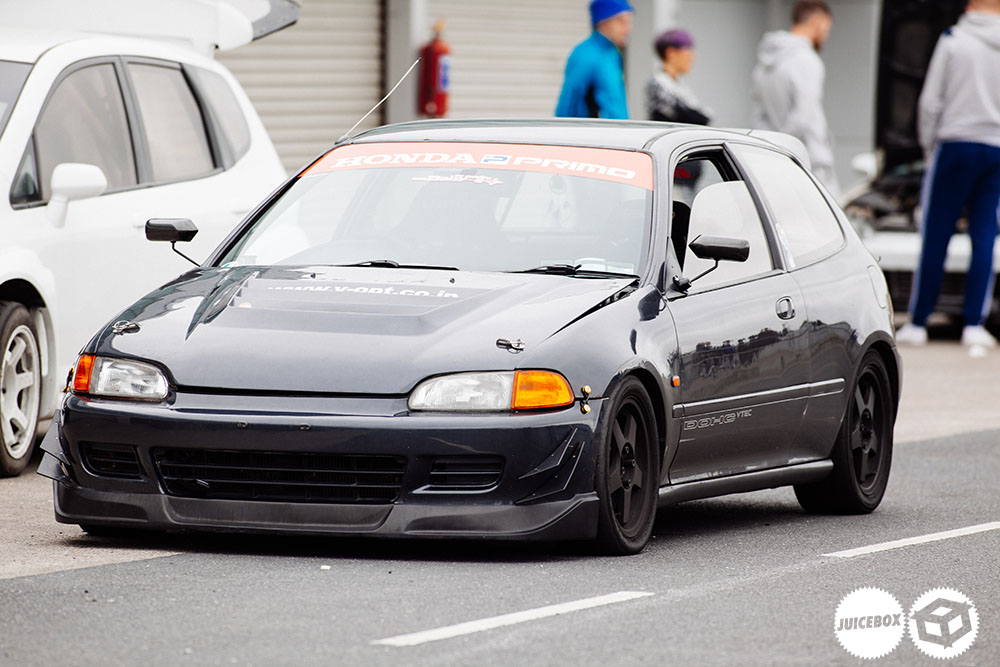 Love the matt black on these Piaa Nakajimas, worked perfectly with the rest of the EG's aggressive look.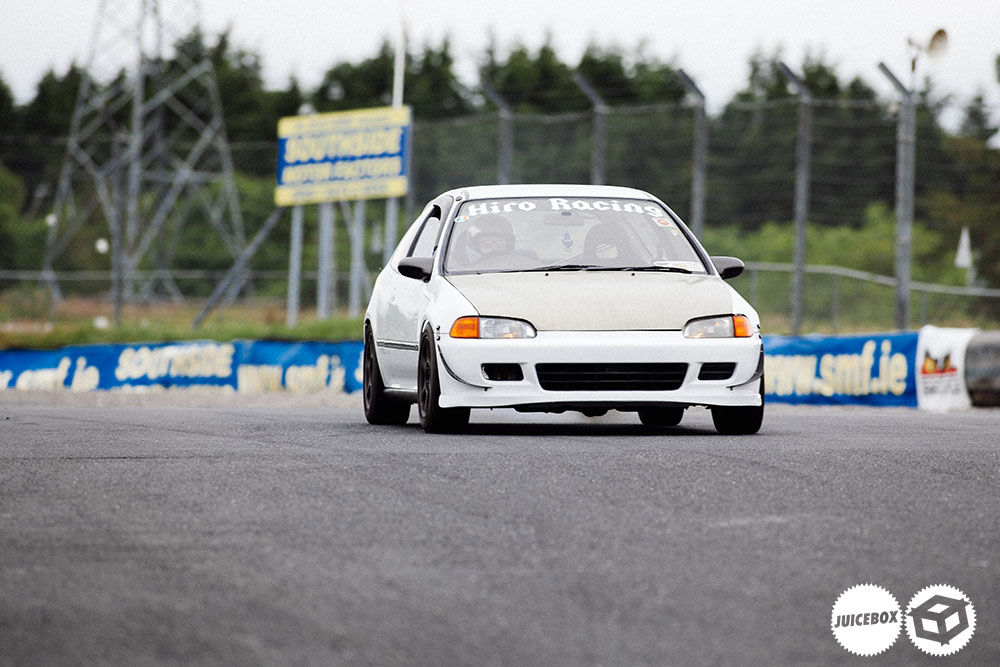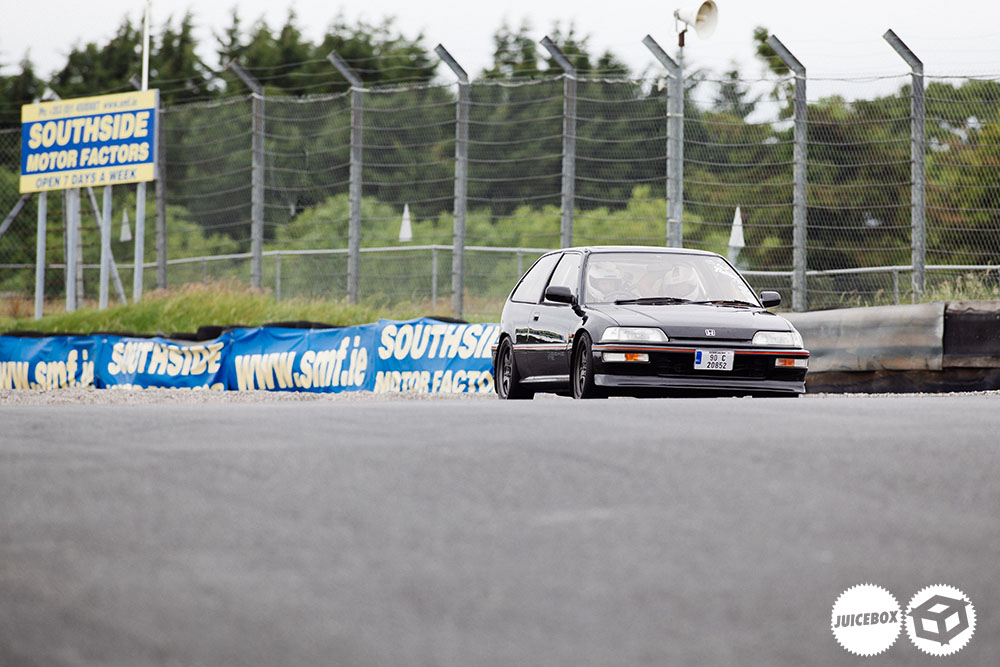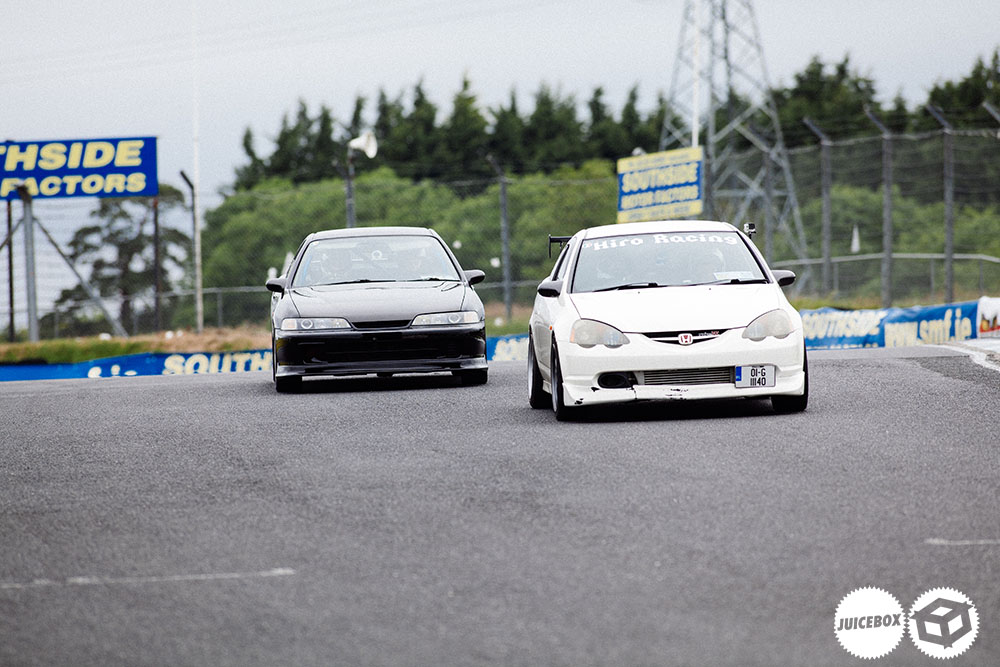 Jackie dancing with a Turbo DC5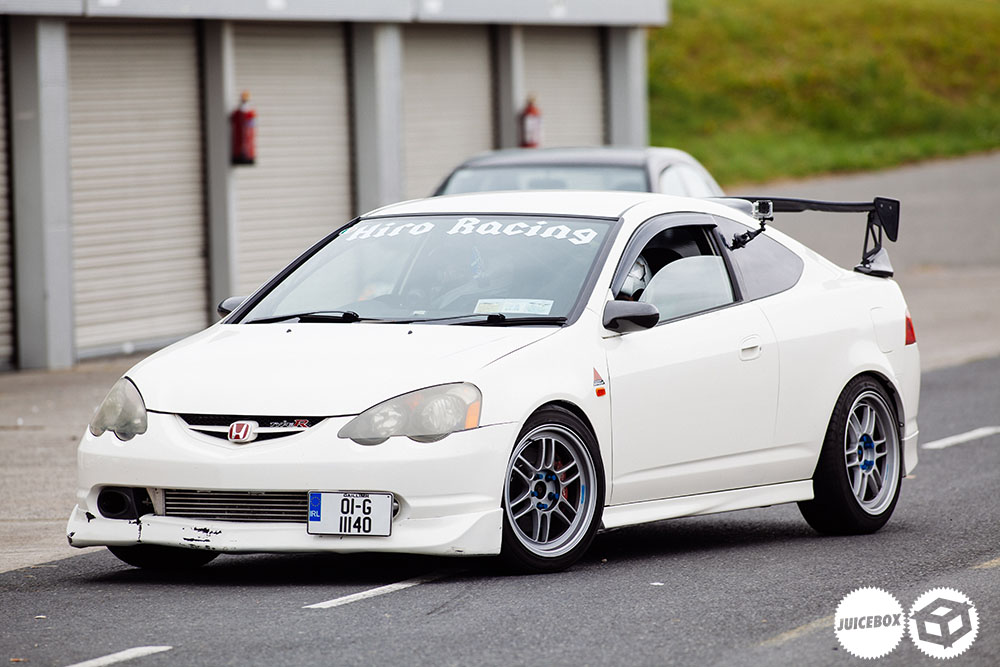 Wish I grabbed a few more snaps of this, everything about this car was hitting the spot.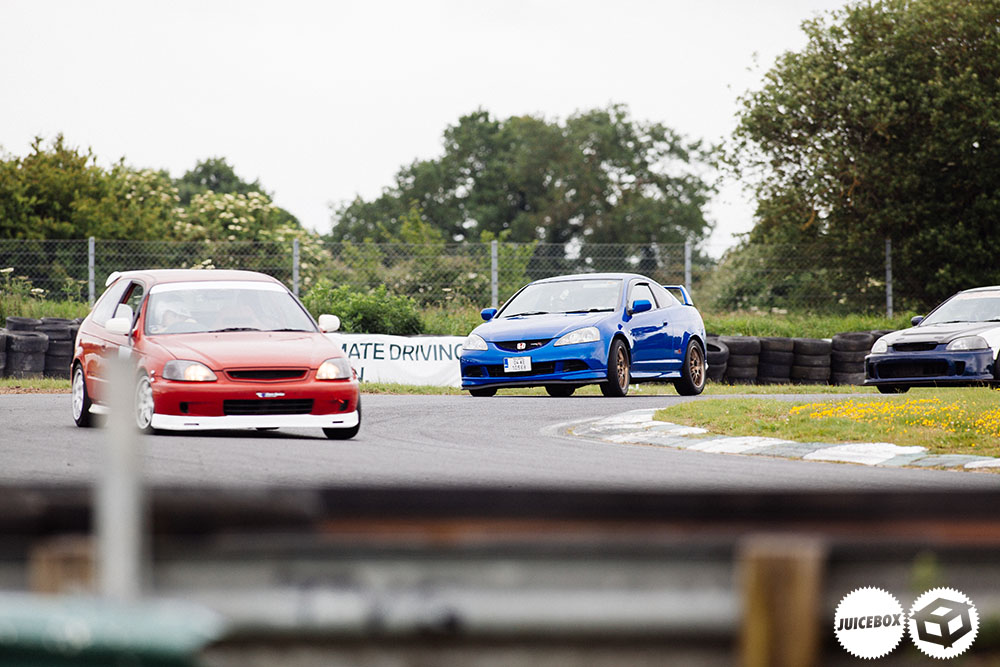 I was constantly making my way around to try grab a few snaps, I didnt want to go all the way out the back as you tend to get trapped out there for ages.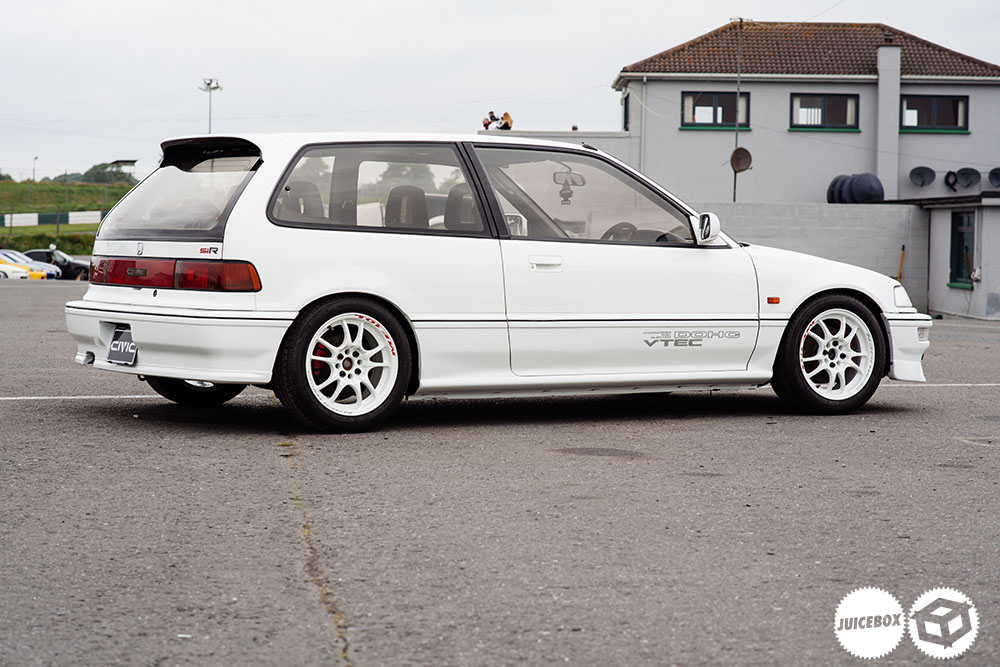 This is where many of the Hondas will end up going, AE86 and MK2 escort territory, these cars are nearly 30 years old and this was fresh off the press and in the middle of restoration with very enjoyable choice extras, the owner was still waiting to finish this off in the engine bay but so far so good.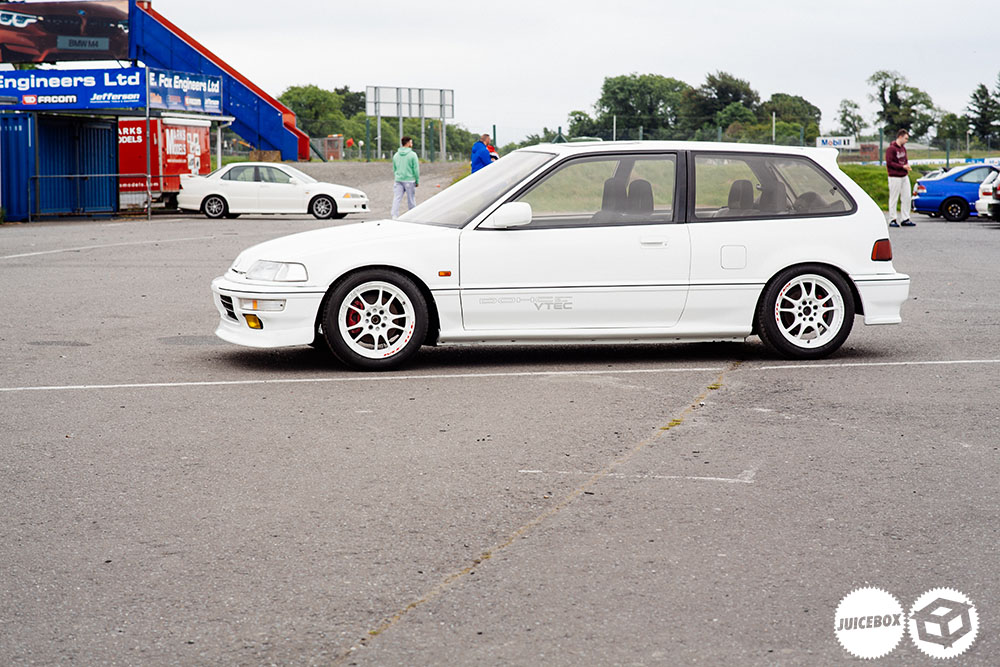 As much of this stuff has since dried up, seeing pristine examples being restored will become a much more commonplace thing here in Ireland, hopefully, these cars will still be out dancing on the track when complete.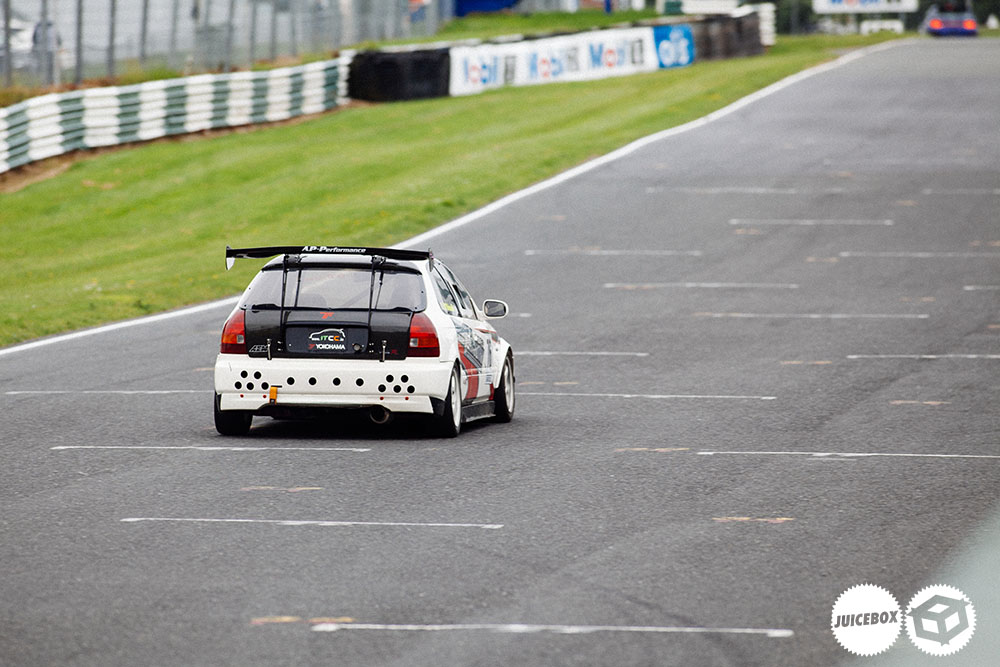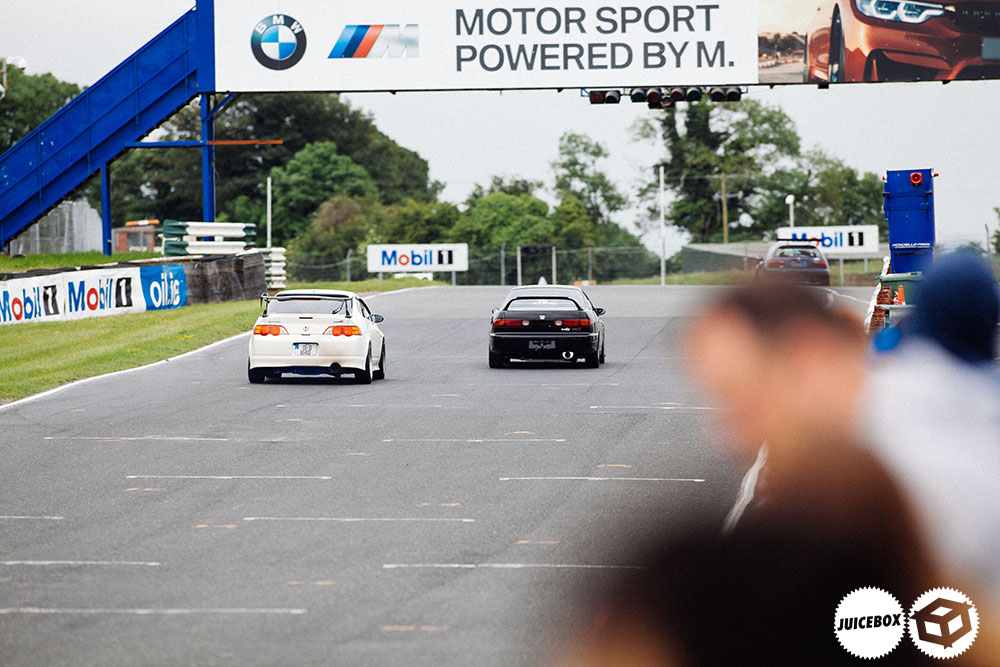 You can almost hear that distinct Honda rasp through the photos.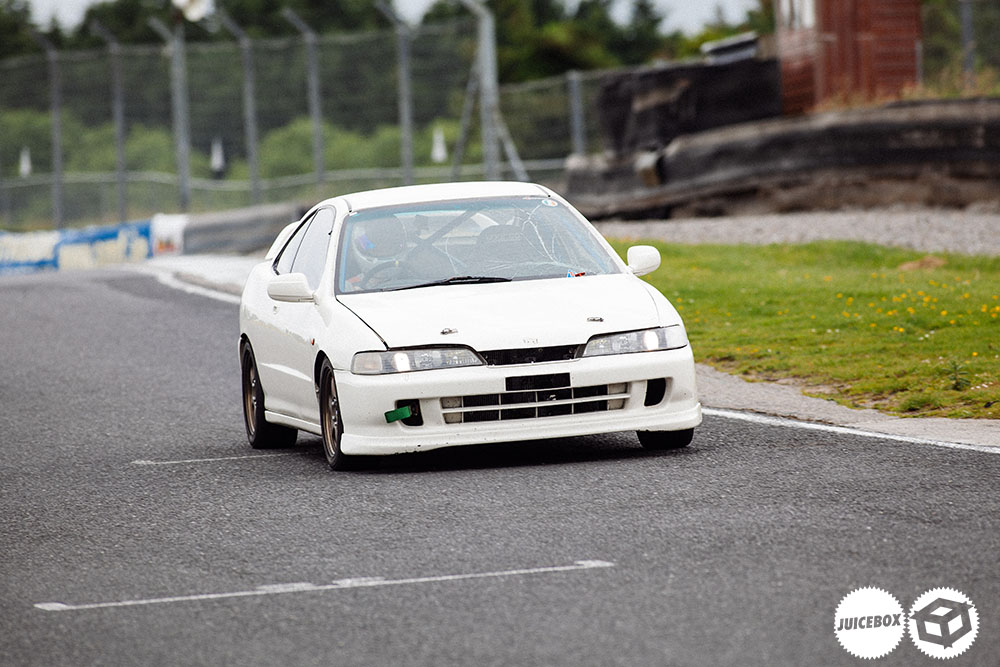 Barry smashed his windscreen and broke a few gears but it didn't stop him from having a good time.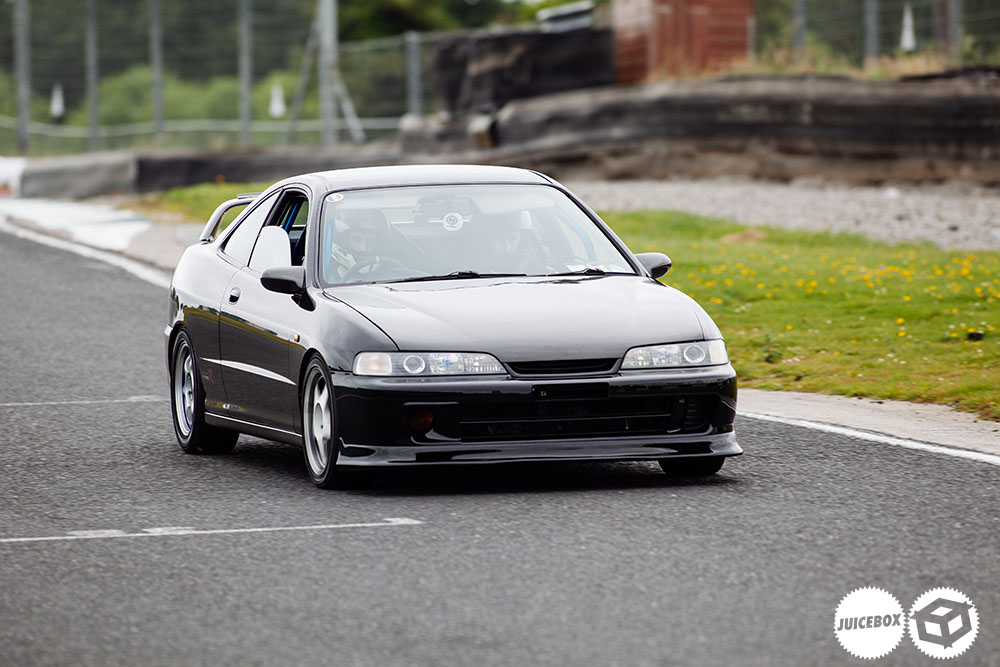 Jackie daily drives this thing and I'm sure many of you have seen the feature we did awhile back, by far one of the nicest Hondas in the country and one that gets tortured as much as it should be!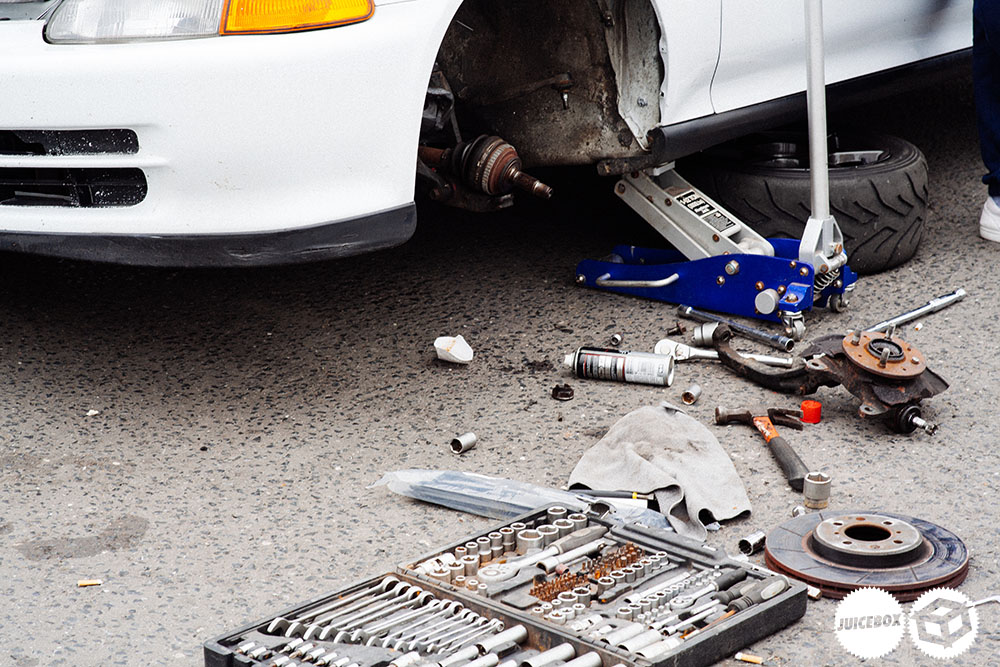 Ronan snapped a stuff which caused a whole other load of problems, he was one of the only few who drove to Monello too so it was a bit of a dodgy situation. Luckily he sorted something and limped the car back to cork. Usually, Hondas aren't known for problems after a long day of abuse but this was a rare occasion.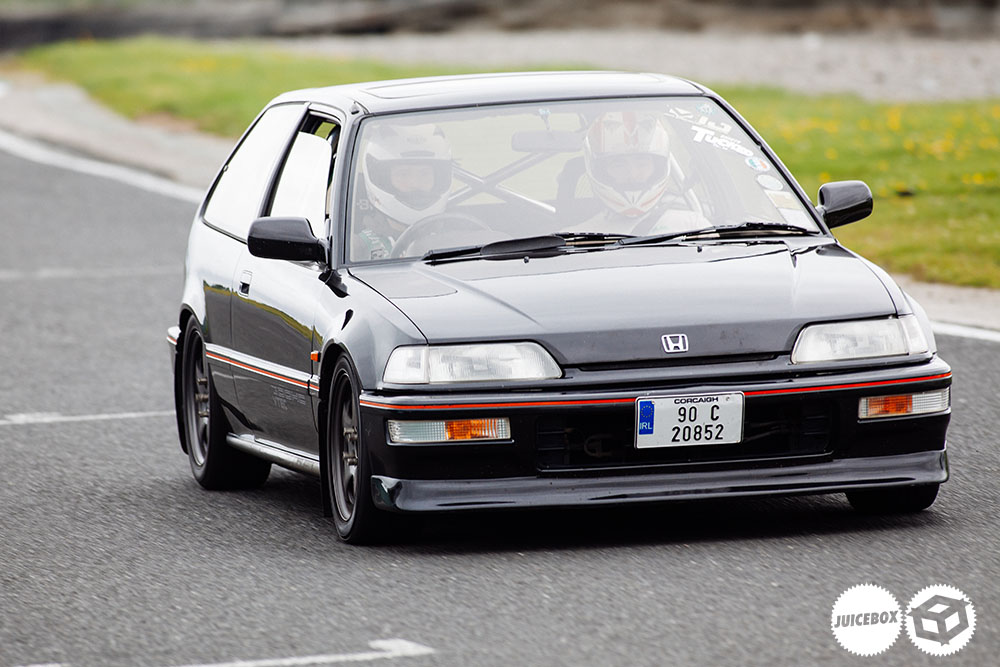 This shot gives you an idea just how clean this thing is, had a few great in car laps and will be dropping a video on the event next week. Finding the time for this stuff has been proving quite limited the last few months!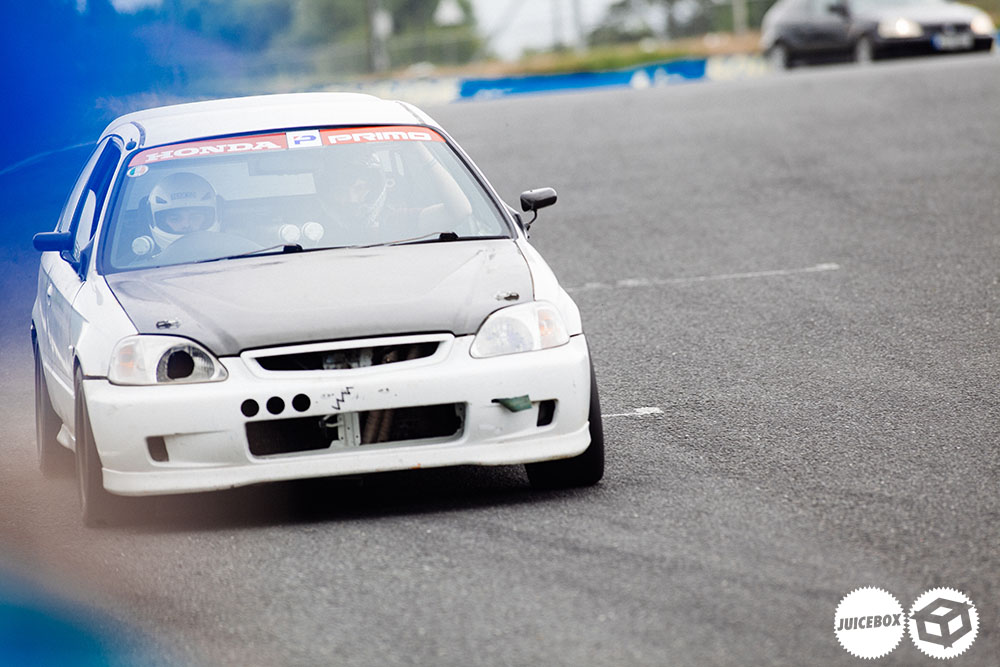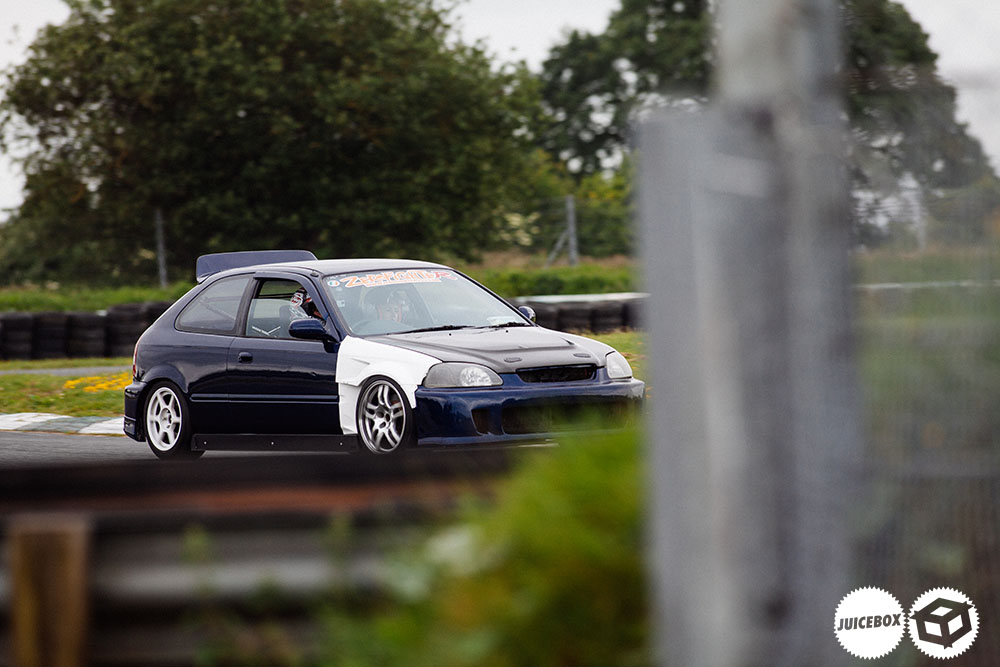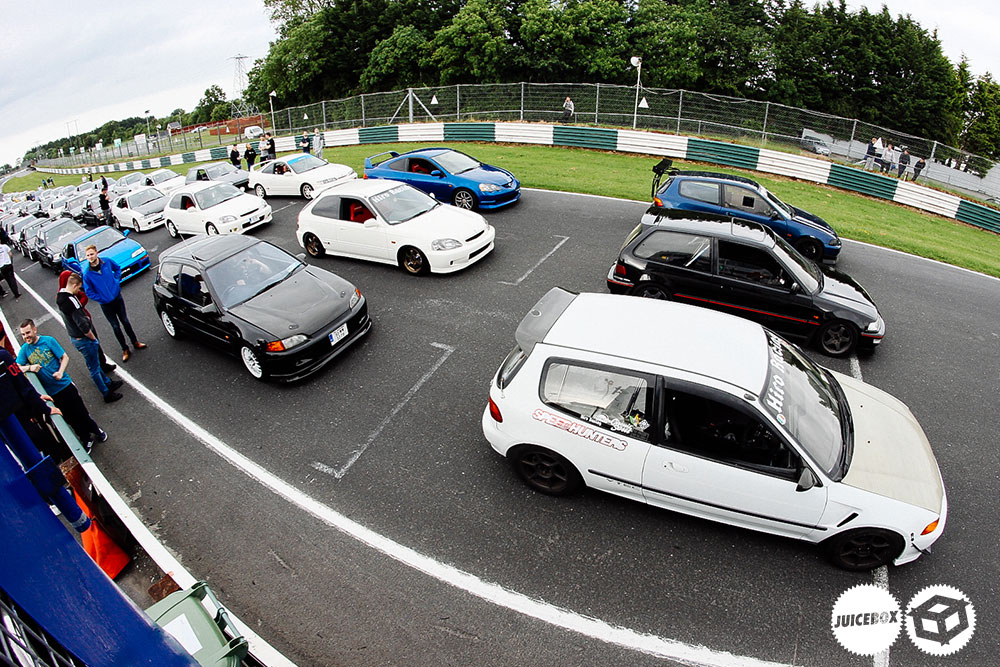 This was my first time at the event and I'm absolutely delighted to know Hondas are alive and well in this country, we really took a shine to them when things were good back in the day, stealing as many as we could out of Japan but killed just as many as we took, hopefully, many more will start being preserved and ending up in the right hands over the next few years, this day was amazing and really hits home just how good these cars are. There really is nothing like a Honda for taking abuse and bringing endless smiles from relatively simple machines.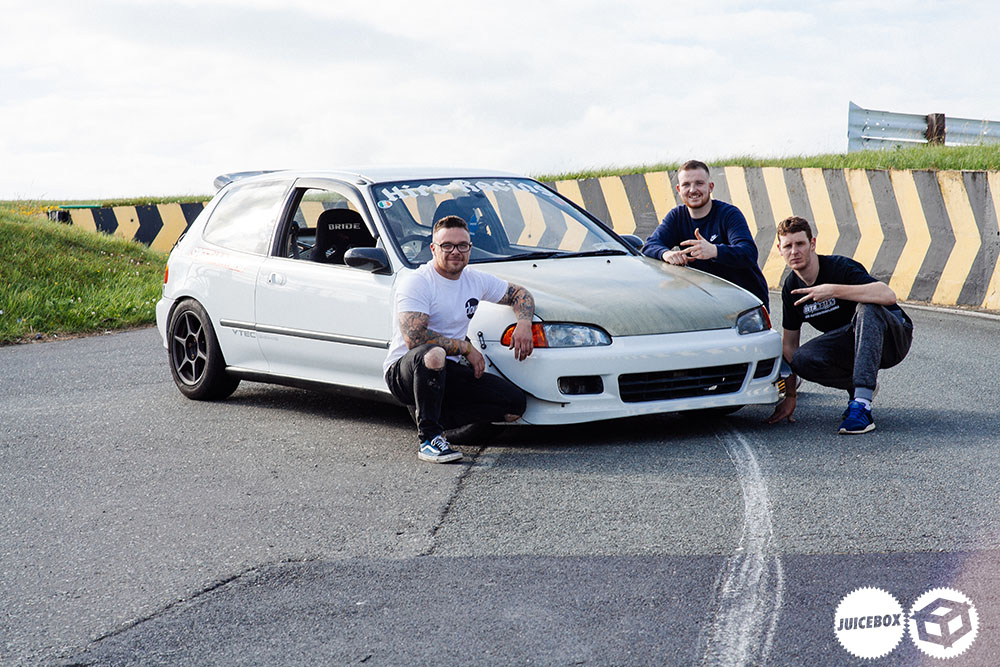 Long live the Vtec, long live the Hondas we have all grown to love over the last decade or so, may this be the start of a few more days throughout the year to remind everyone the Honda scene is still alive and kicking. Big shout out to the guys for putting together another very successful event. Till next time!
Cheers!
Comments
comments
Powered by Facebook Comments