Long live Vtec: Honda Day 2017 PT1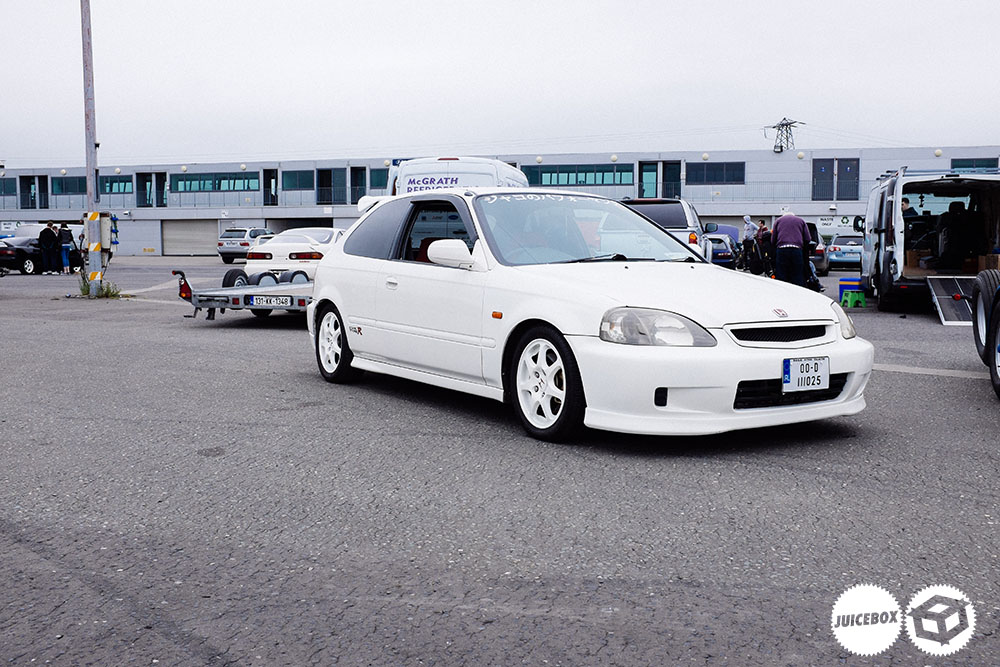 I didn't want to miss this event. Last year Flip made the drive up and any of the photos I had seen from the day were amazing. The days of seeing Hondas out in the open have quickly disappeared. It seems the bad image the Honda had just over four years ago has vanished.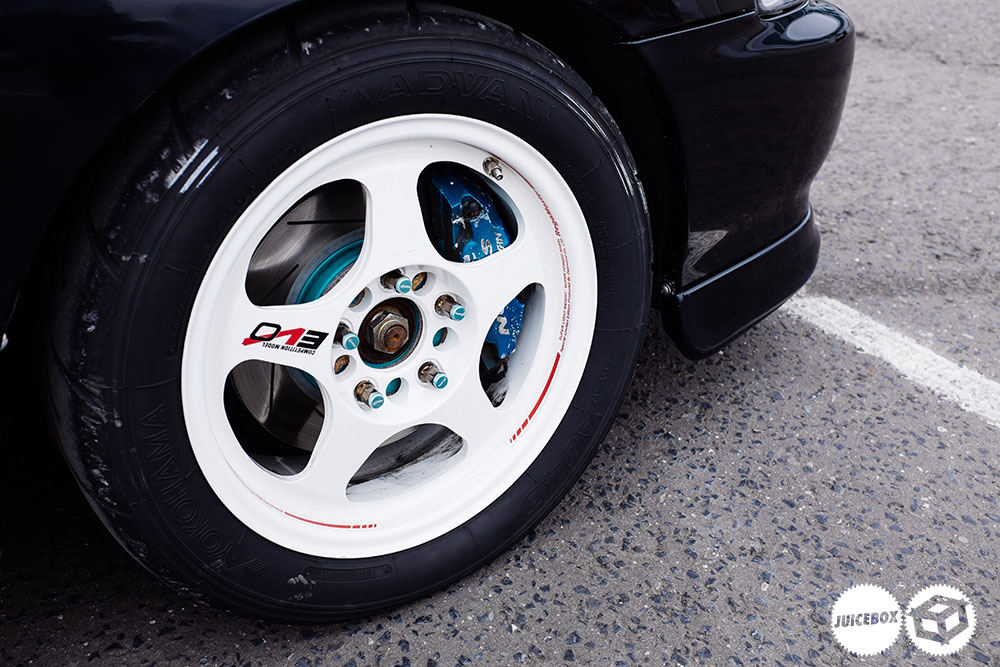 With Insurance on the rise and all other factors, Hondas have been killed left right and centre, I was under the impression that many of them were long gone.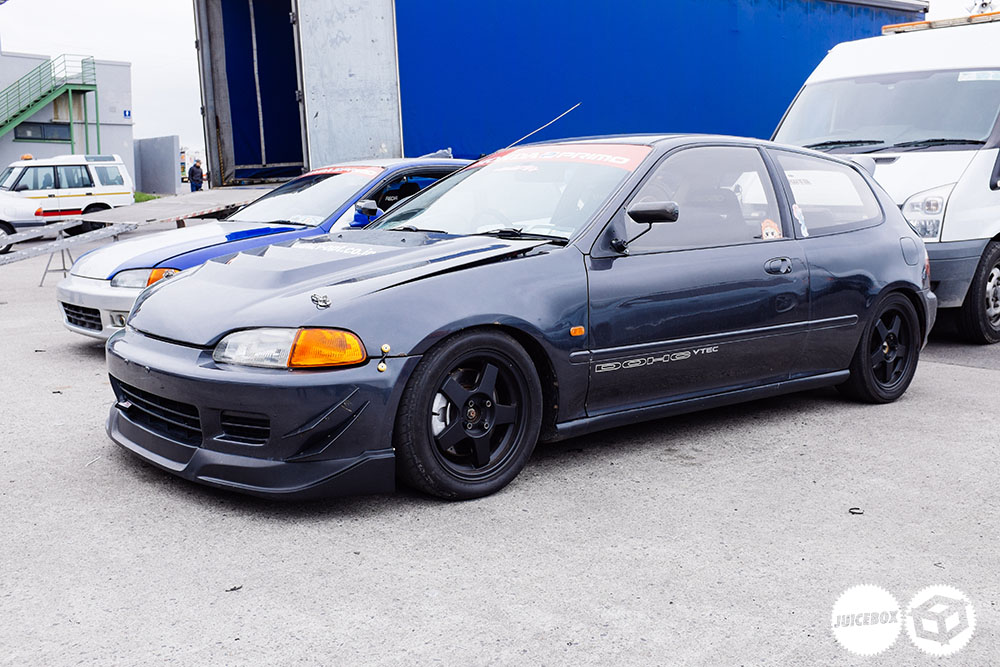 That was until I saw the photos from Honda day last year, some of the main Honda heads of the country banded together to form this event.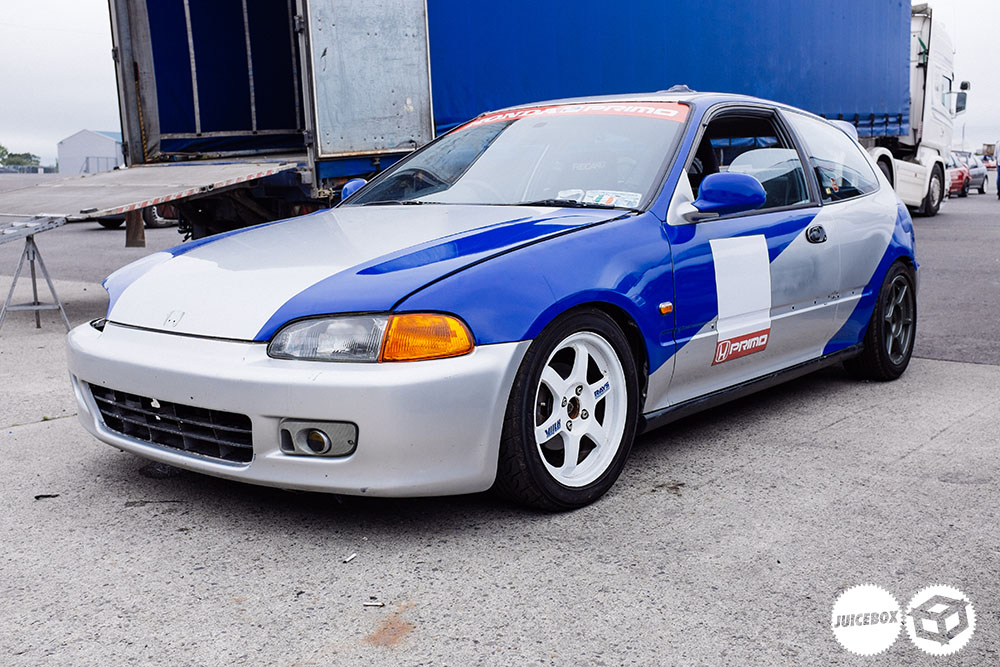 It seems the days of drag racing in Tullow or bishops court or the street racing days of the port road have become a thing of the past. There really is no younger generation with the Hondas and to be honest Honda themselves have not really produced anything worthy of driving in the last ten years which remotely related to the Civics and Integras of the eighties and nineties.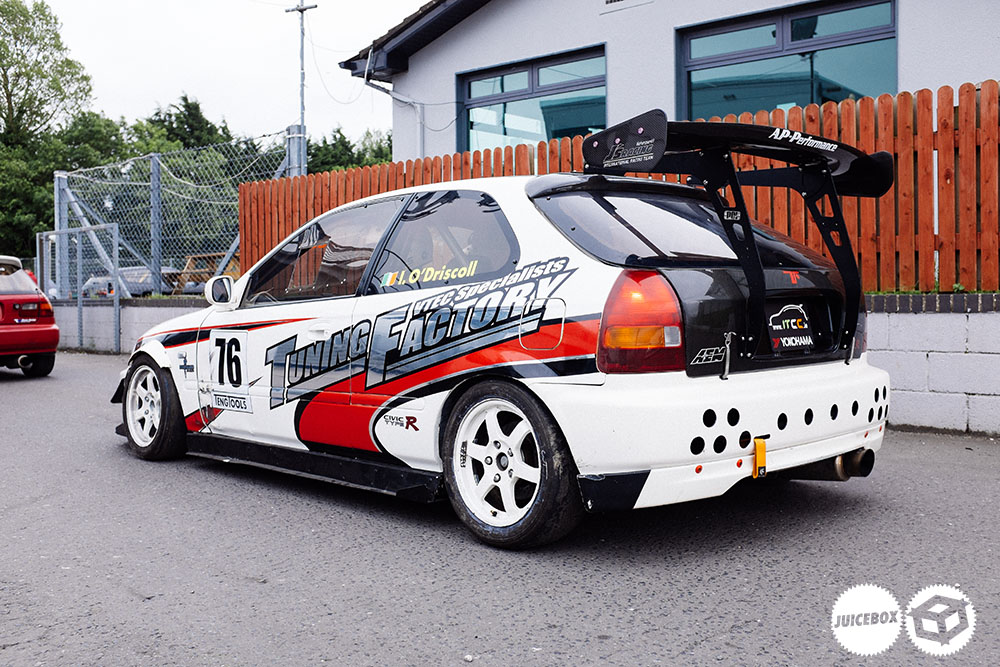 This is a day where everything comes out of the woodwork.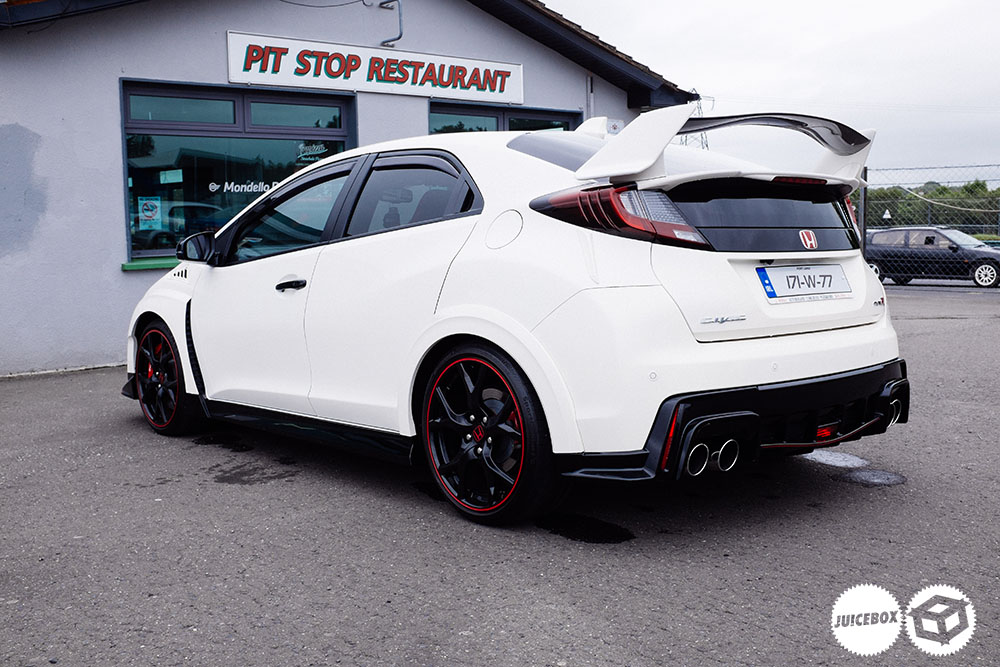 There were a few newer machines on display, two of these were actually purchased in the south-east by two die hard Honda heads so at least there will be a few of the newer machines on the road for the next generation.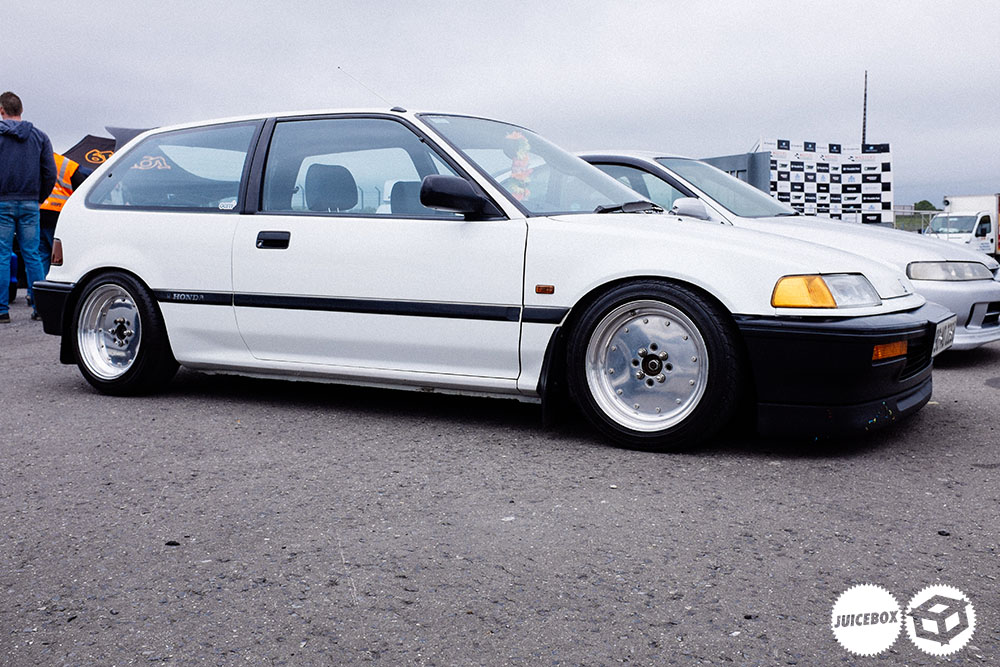 Nothing can beat the simplicity of the EF, EG or EK.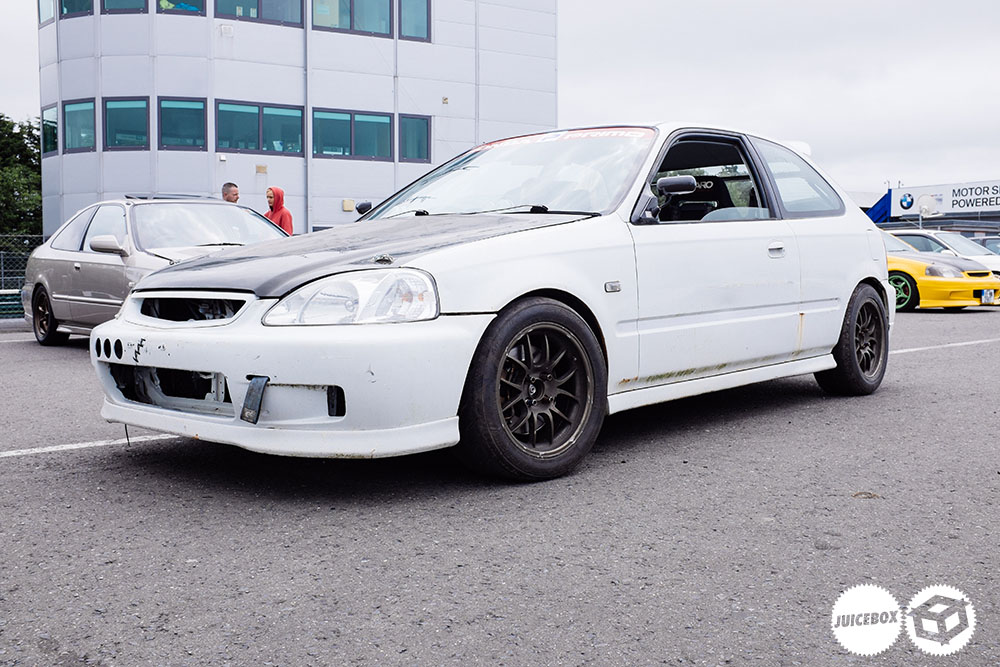 There was a time when they were everywhere on the roads and we seriously took it for granted.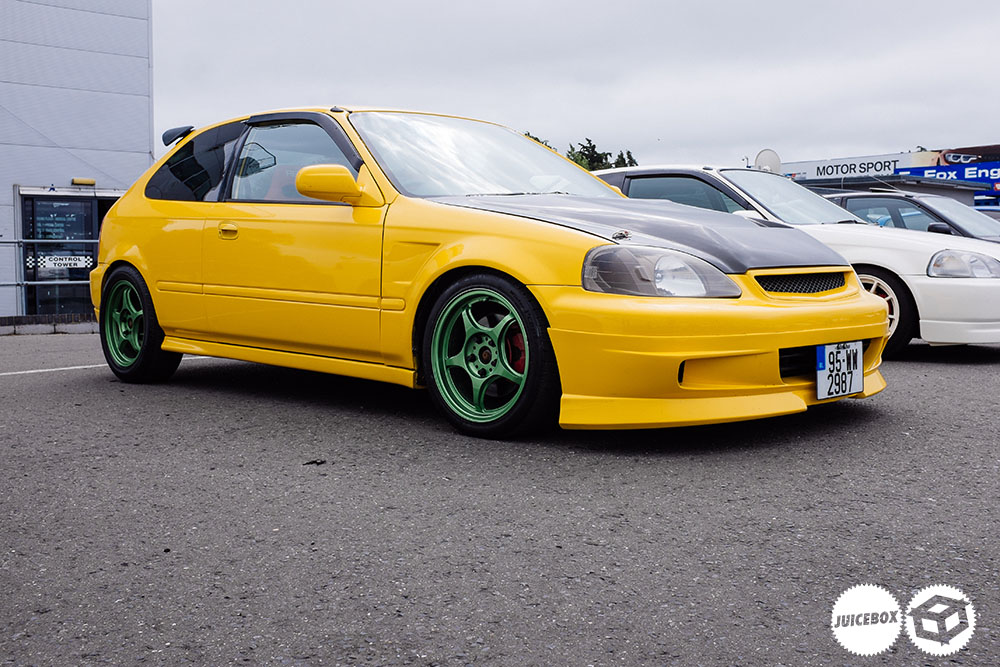 These days you would be hard pushed to find a Civic in the wild unless it's on weekends, they have moved up on the pyramid of desirable cars.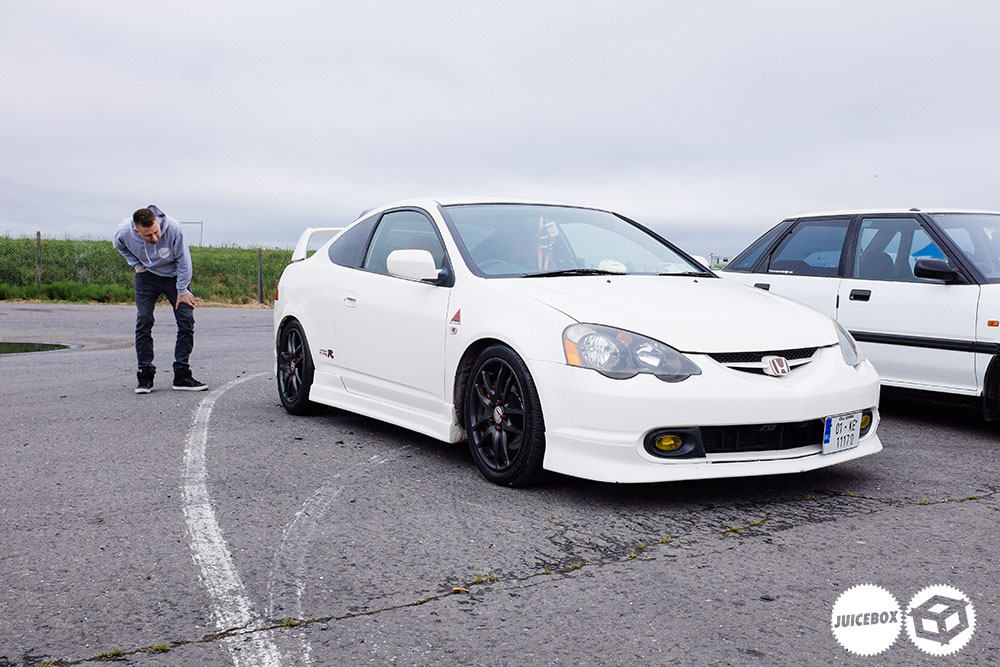 Flip even came across his old DC5 which more or less remains unchanged from back in the day, we shot this car quite a bit and had some good times in this thing.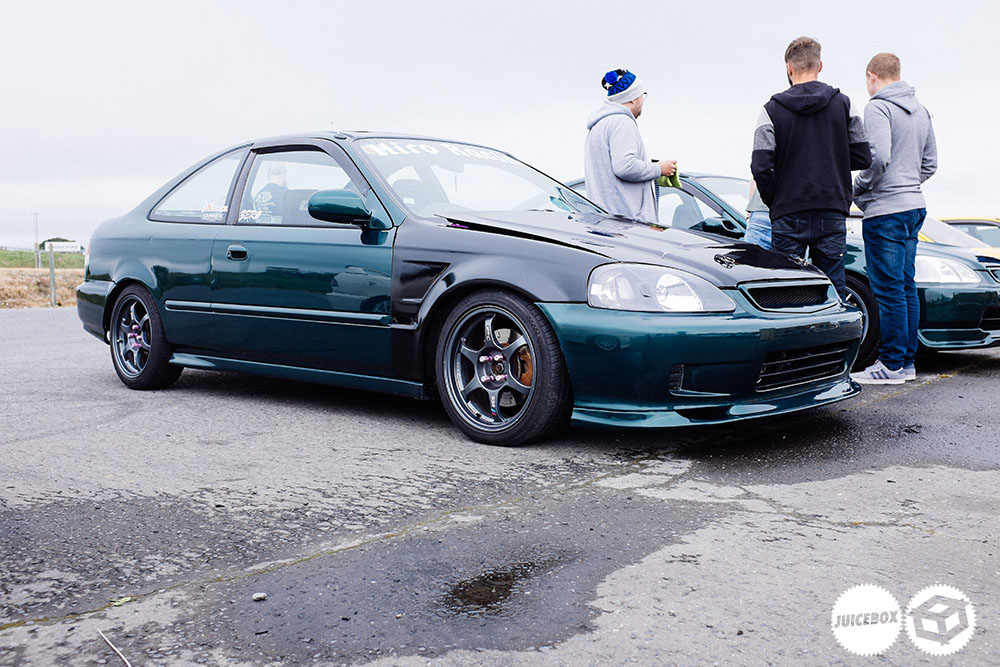 There was a show and shine section which had a fairly decent line-up of proper cars.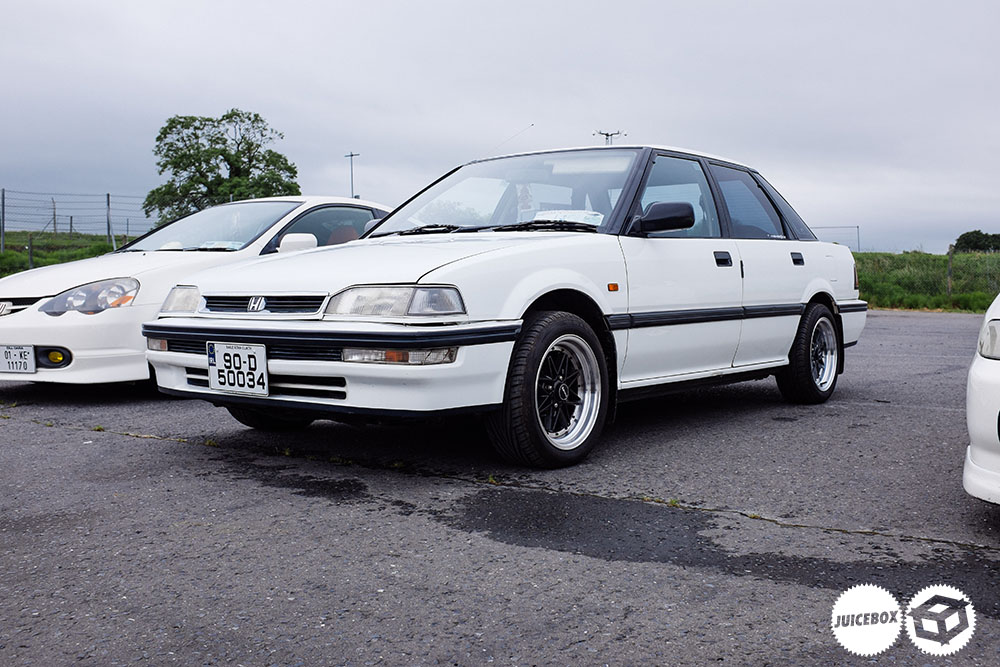 I've always been a huge Honda fan, its hard to turn your nose at one if you are a true car enthusiast. Possibly the best naturally aspirated engines in the world, it's hard to beat the punishment a Honda can take too.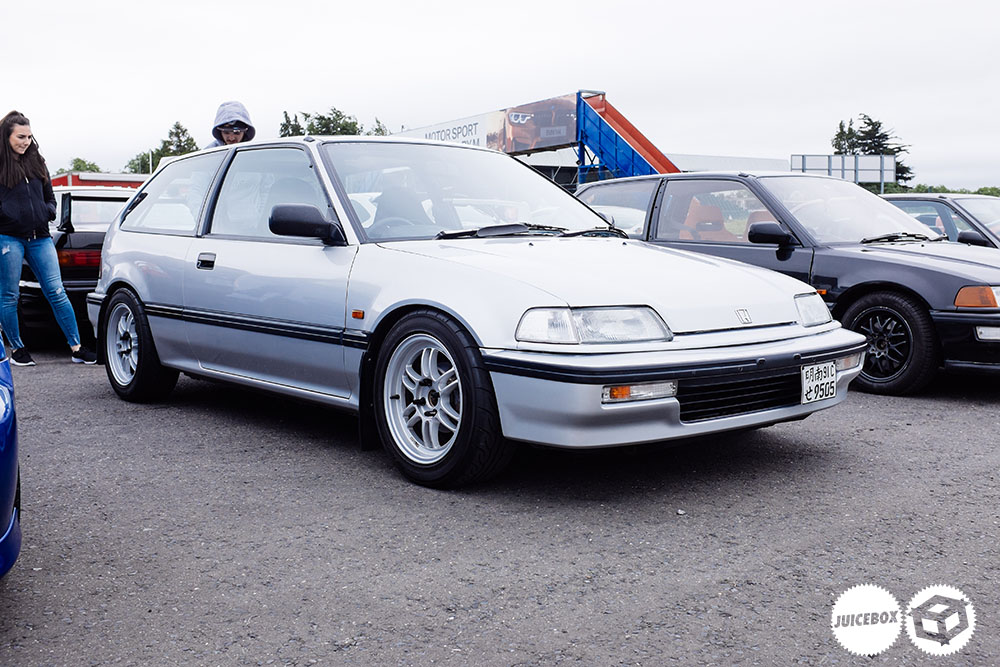 This little EF looked perfect on a spotless set of RPF01's.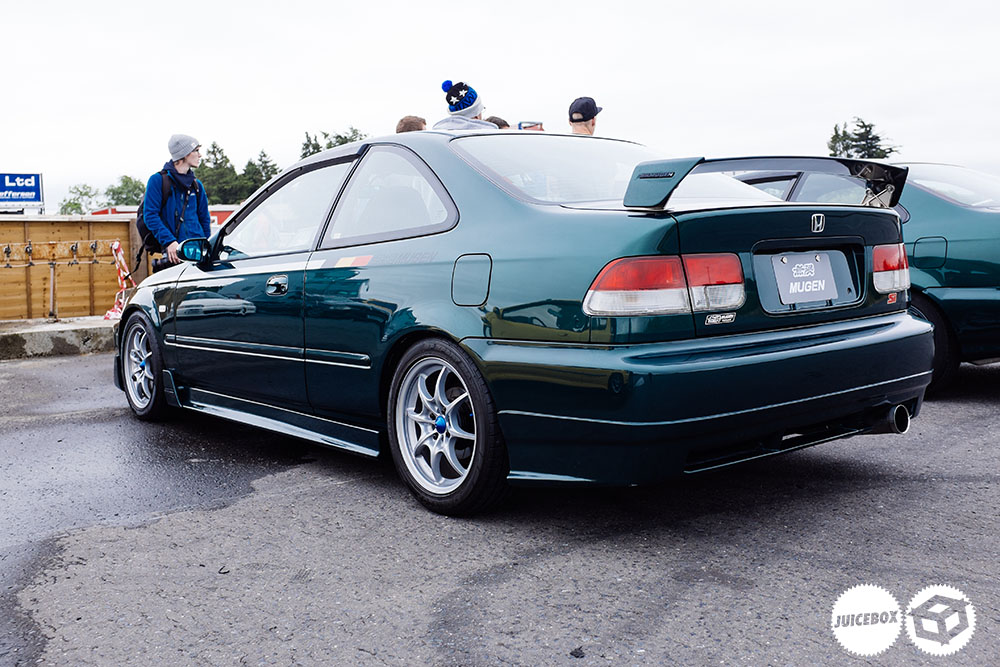 Darren and Mugen EM1, this thing is seriously cool, he's on another level chasing the Mugen buzz with this.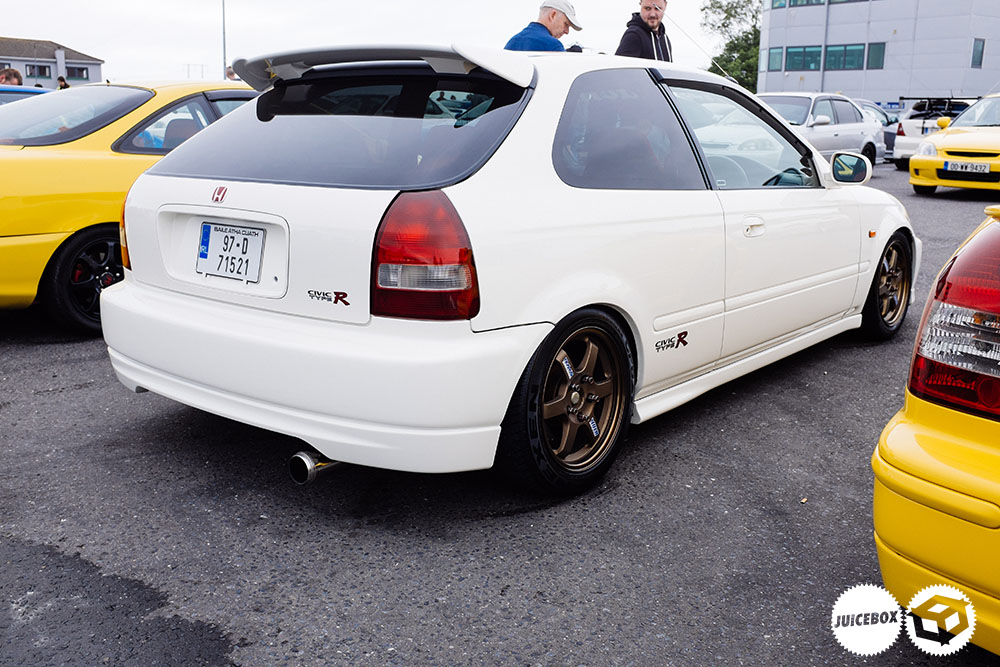 Hard to beat a Championship White Civic Type R on TE37s.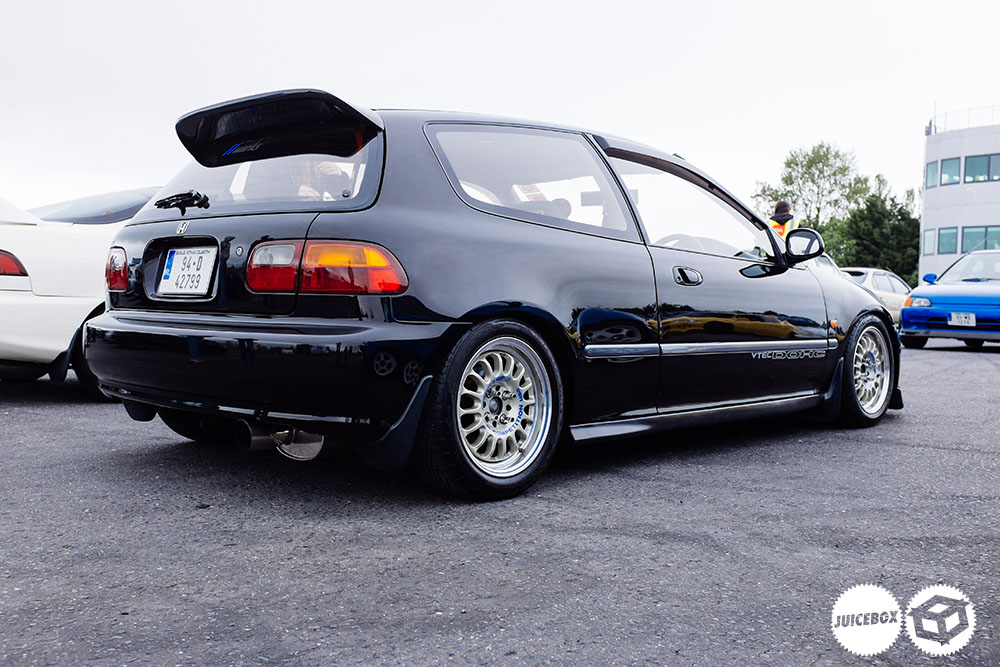 Flashbacks, I'm fairly sure I did the stickers for these wheels and were one on Jackies DC2 fronted EG. Looks like Eamon's old car we shot a few times, nice to see someone else using this timeless formula.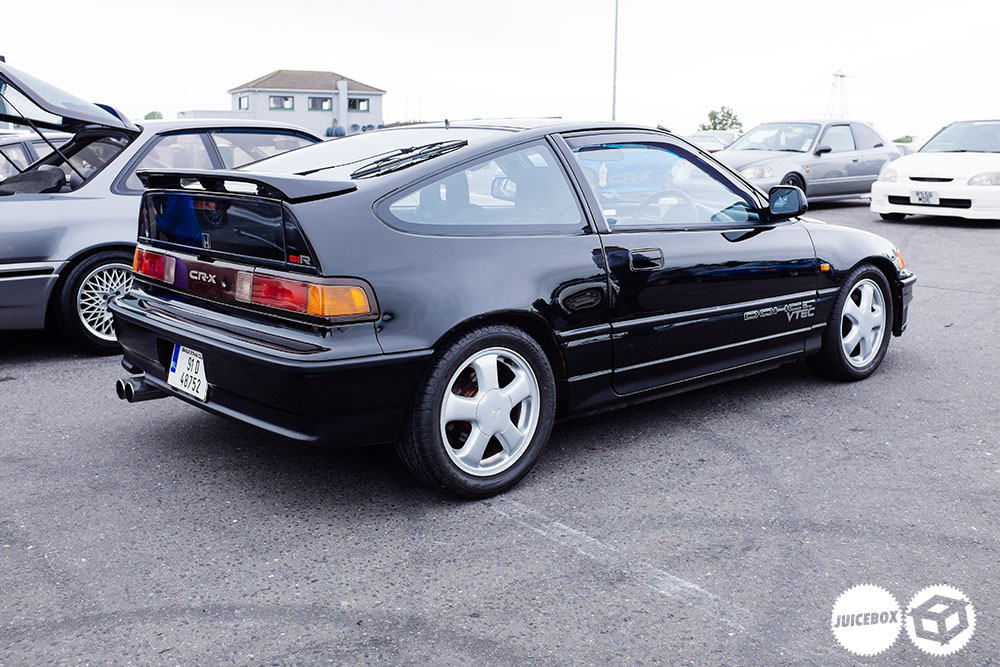 Not enough of these around anymore.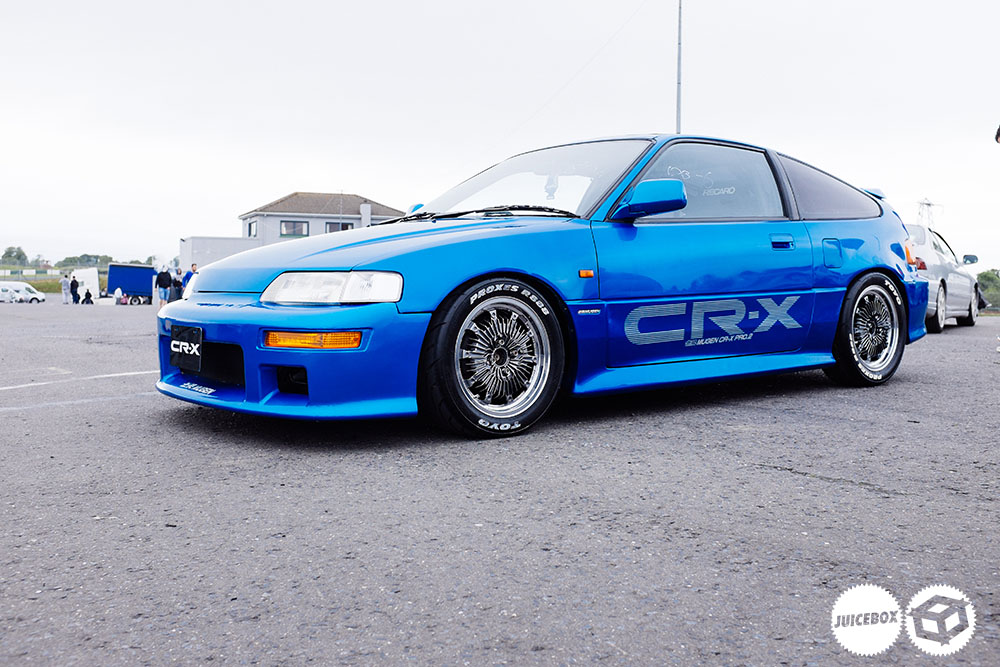 And then you have this beauty, Anthony Stafford had recently imported this and to be honest, I kept coming back throughout the day.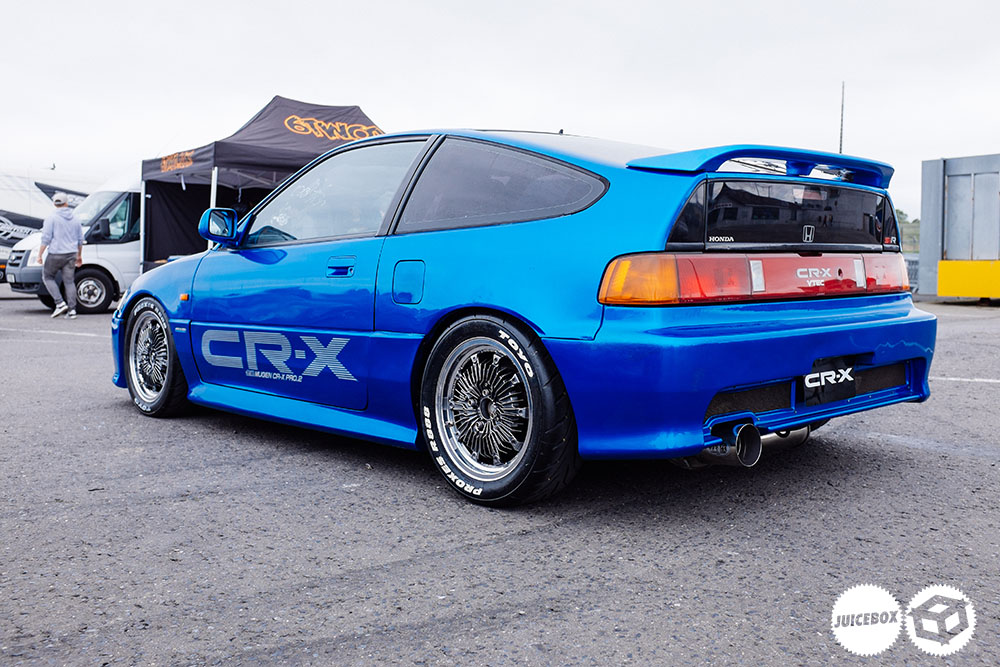 It was such a dull day but this colour was glowing regardless. I had never seen this Mugen kit up close but the stickers, wheels, and colour were perfect.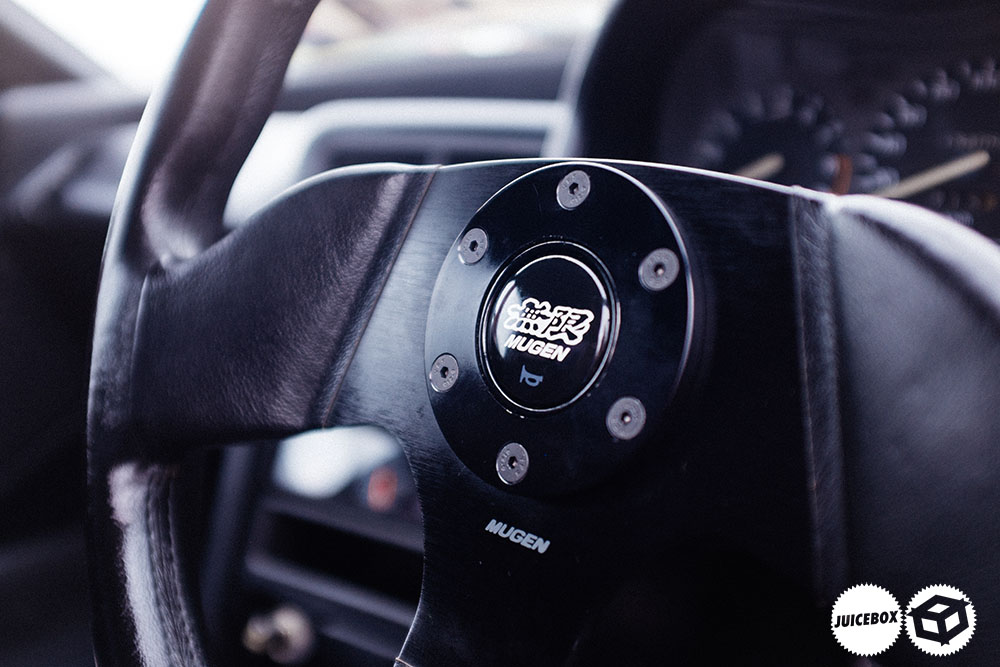 Inside the CRX was littered with Mugen goodies, more on this real soon.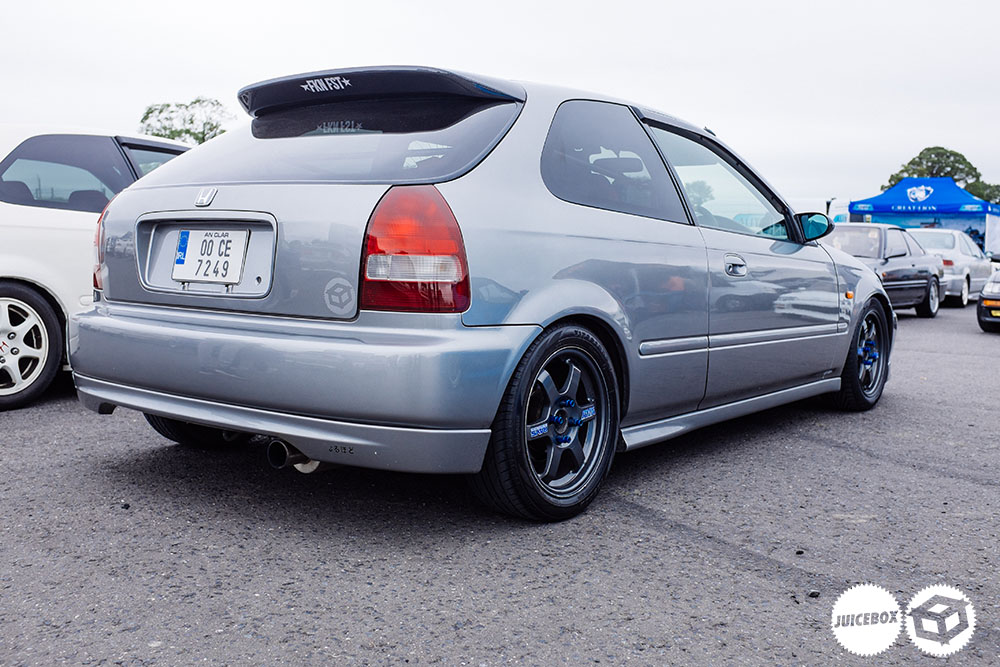 I was amazed to see such a high level of builds on display, it would seem the days of fake Rota GT3's are long gone. For many of the Honda enthusiasts that are still left, they are chasing the good stuff.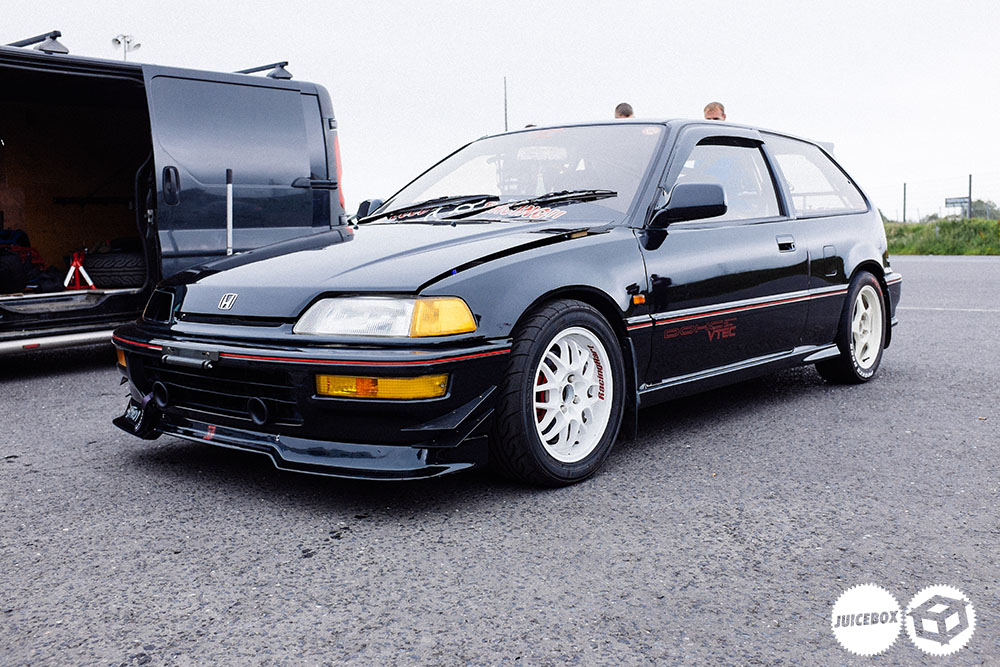 Most of the cars in the paddock were on the same level. Nearly every single one of them was packed with proper parts.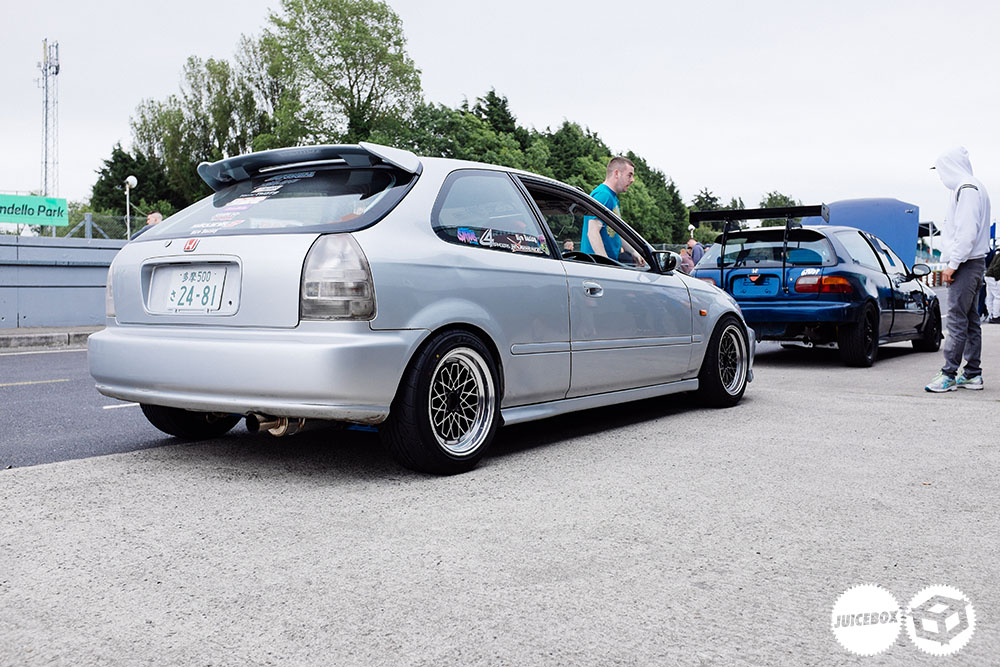 This little EJ9 was cool.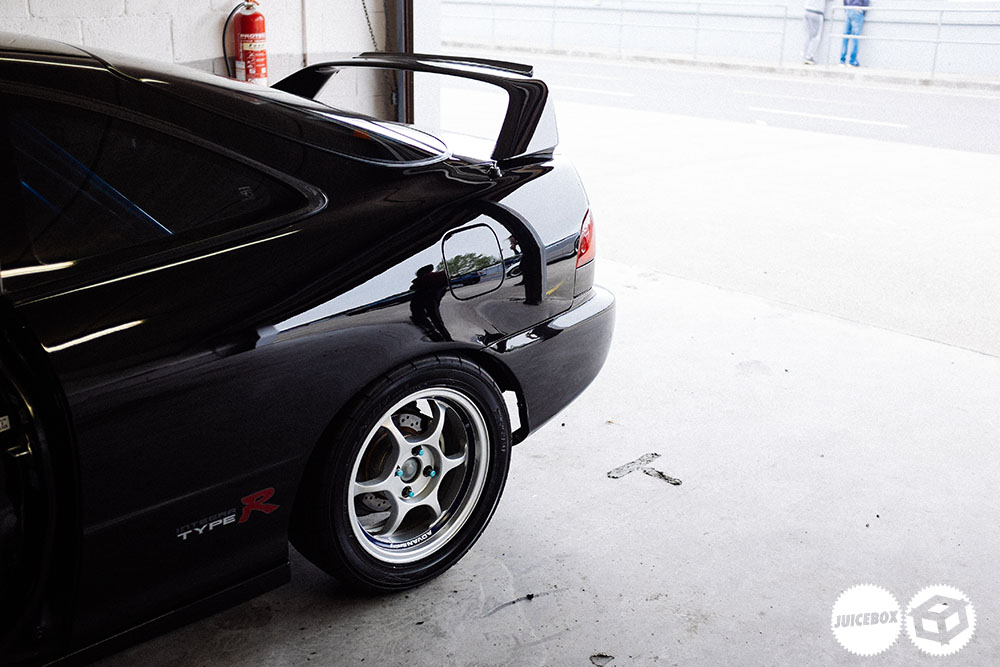 Jackie and many other close Honda friends are all about this day. Like I said earlier up in the post, it really is one of the only times a year now where like-minded heads get together and talk Honda, something that used to be commonplace not so long ago.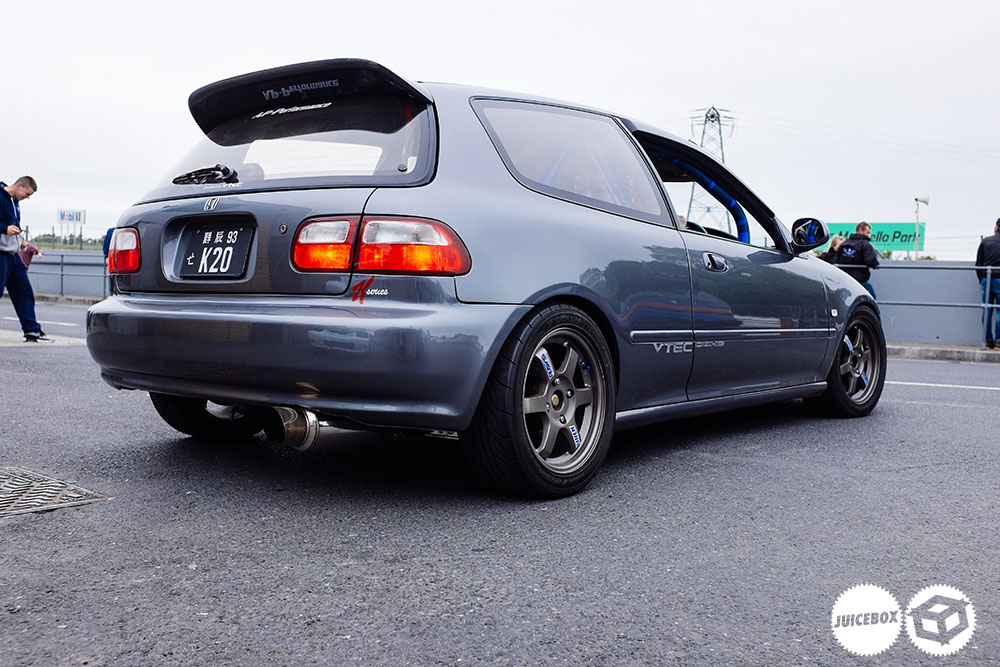 Another TE37 wearing EG Civic, no matter how many times this combo is used, it's hard to get bored. This was also rocking a K20 if you didnt guess already.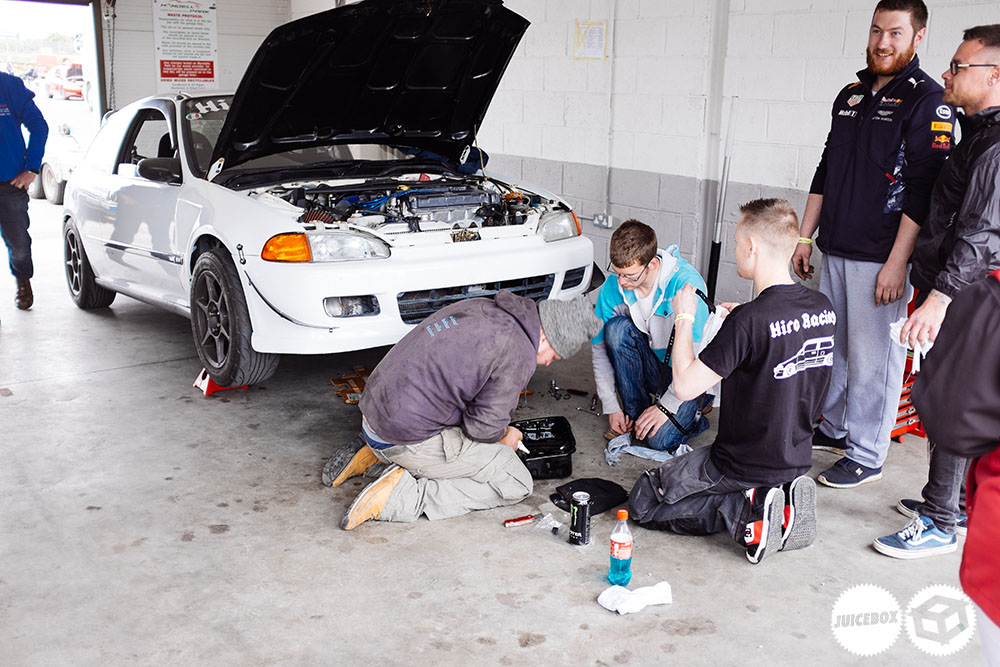 It wouldnt be a track day without the usual hassle.
The eggs with the fry had some weird double nipples.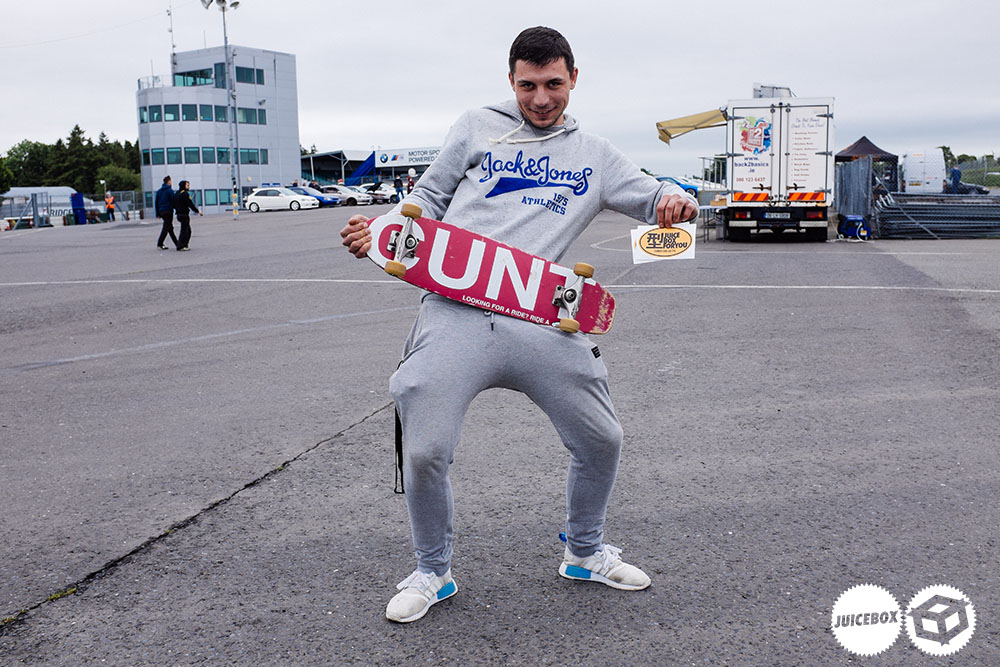 Adrian booked the day off of work also and was excited to receive his new Juicebox stickers.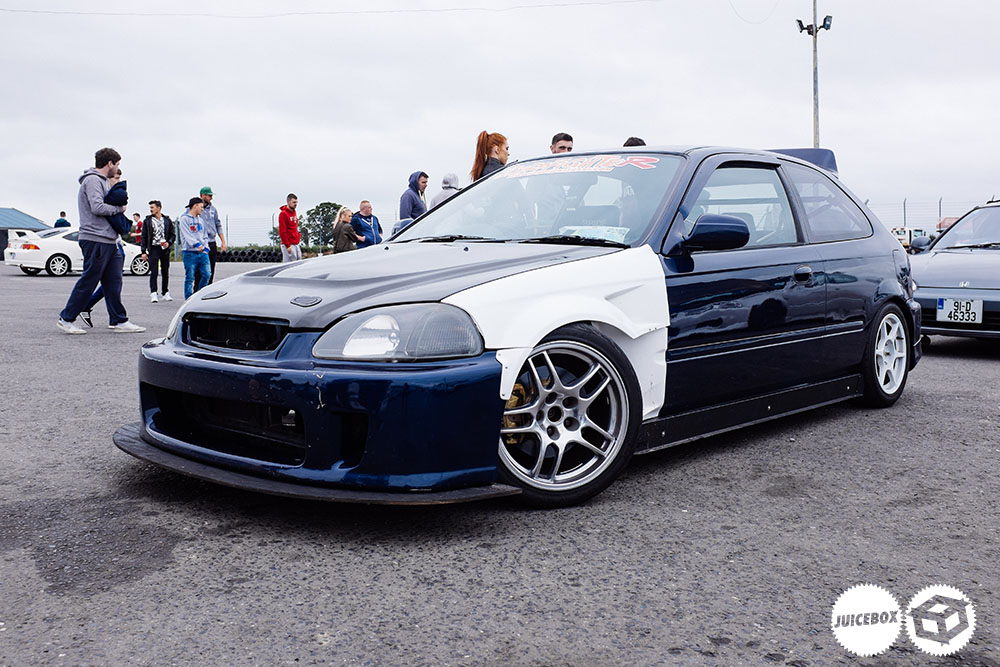 I love this thing, even with the mismatched wings this Ek hit the spot and is definitely influenced by all the newer time attack machines of Tsukuba in Japan.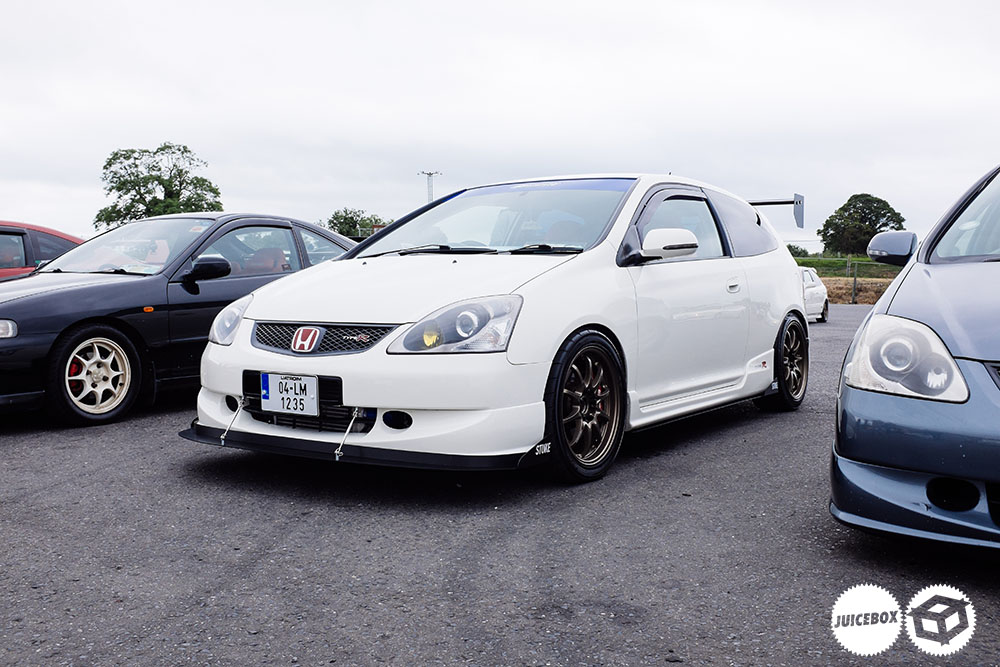 A car that doesn't get toyed with often, when these are messed with its usually modest modifications.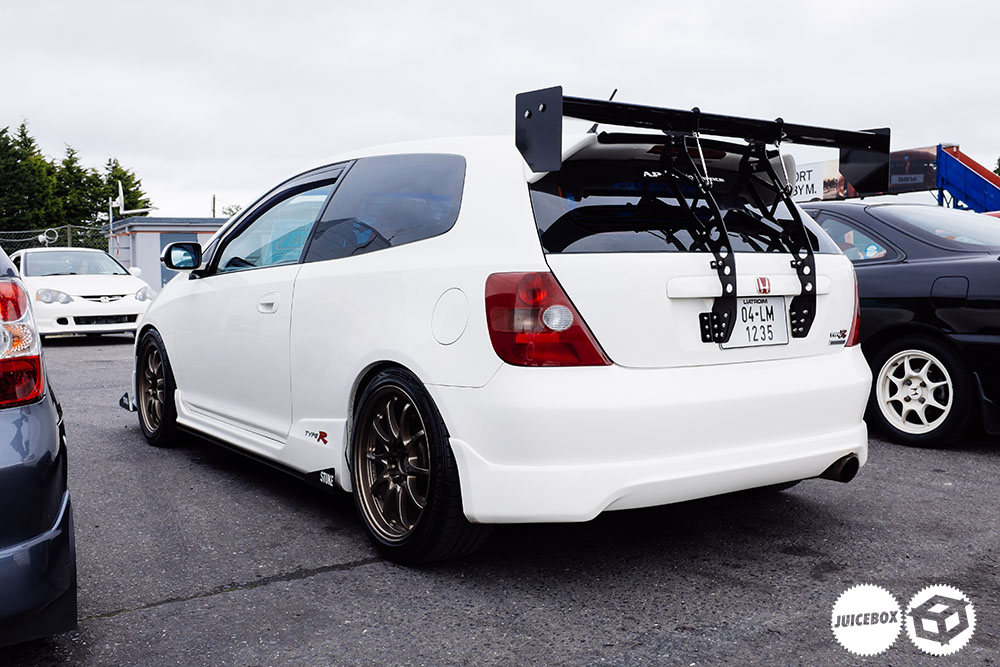 A wild wing on the rear and some CE28's and a heap of other goodies would love to know more about this beast.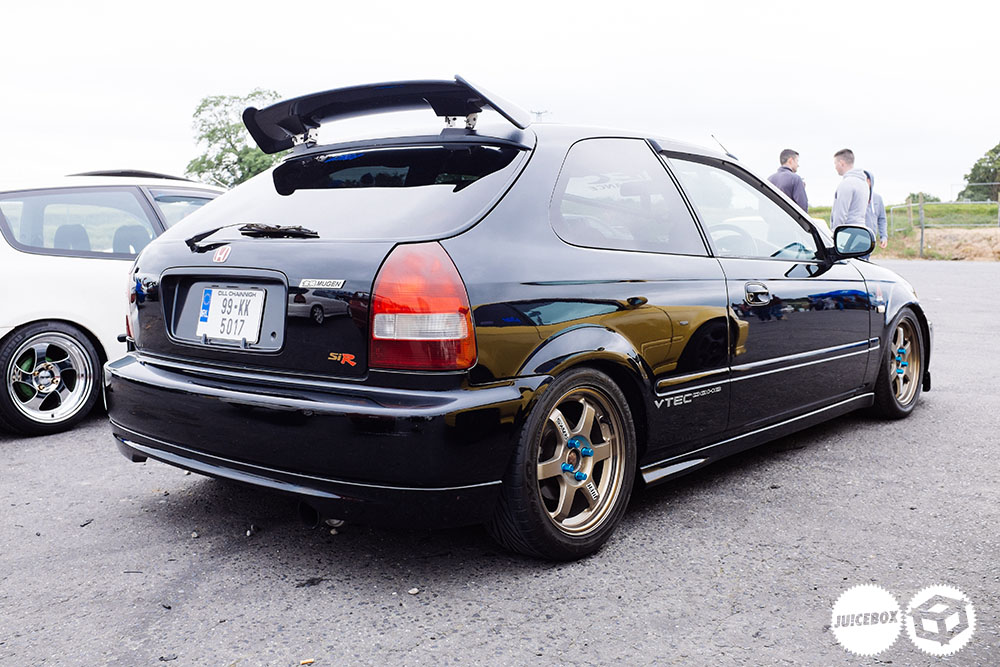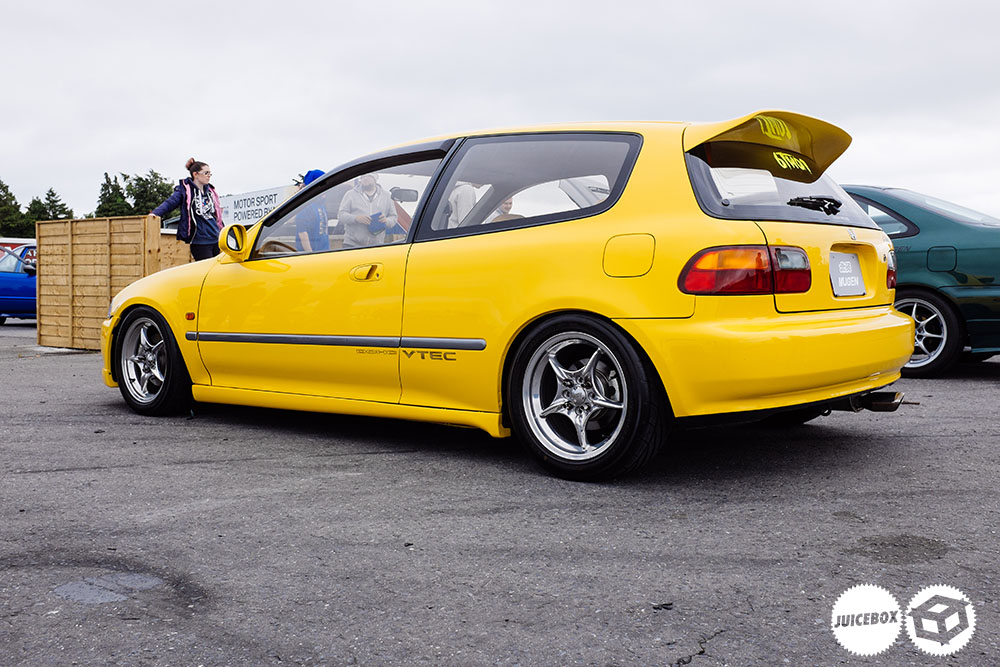 This guy made the trip from Scotland, the EG6 was still sporting the original yellow interior. It was nice to finally see a set of polished Mugen RNR wheels. What a perfect combo.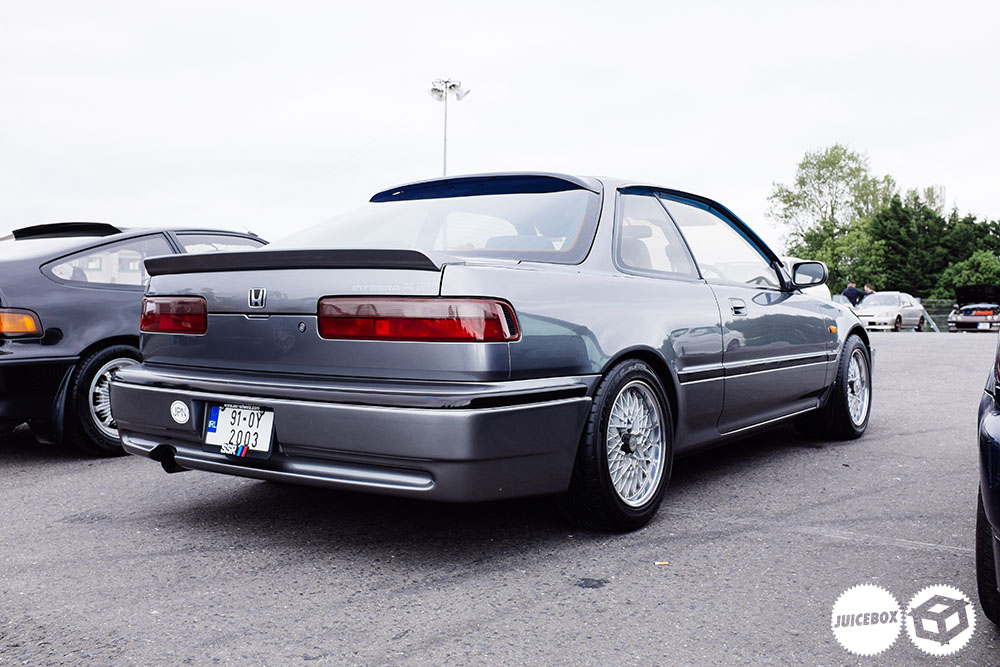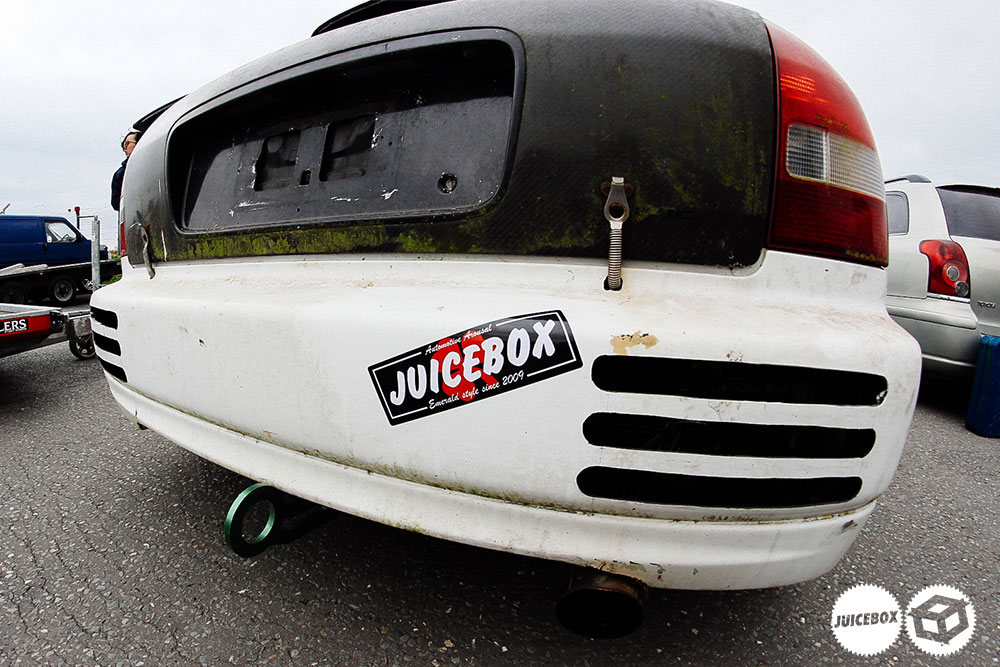 Juicebox sticker represent! This was sitting under a tree for nearly three years and pull out ready to rock for the track day.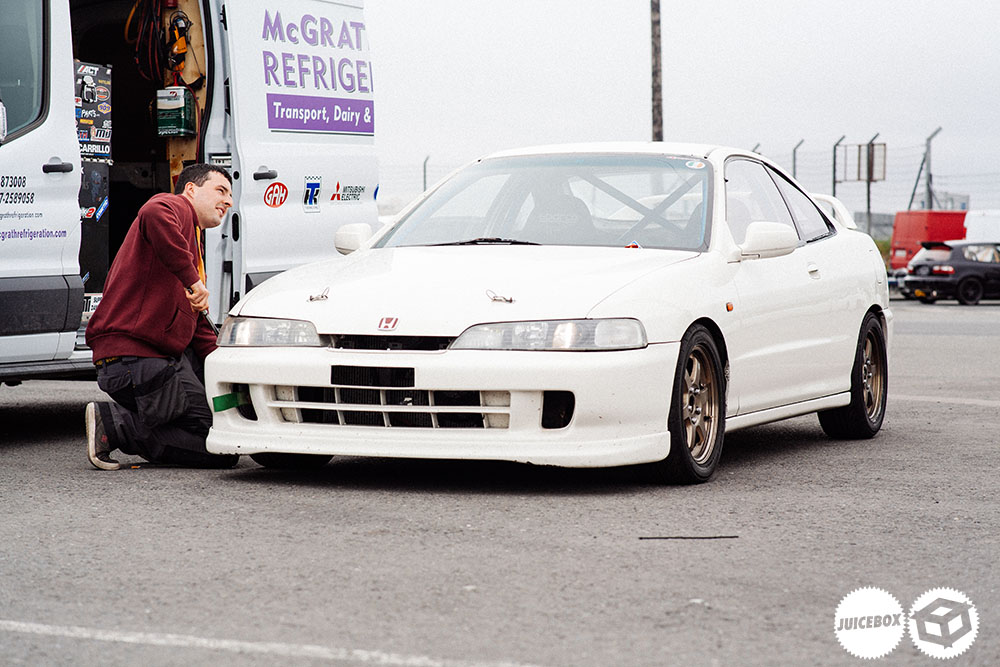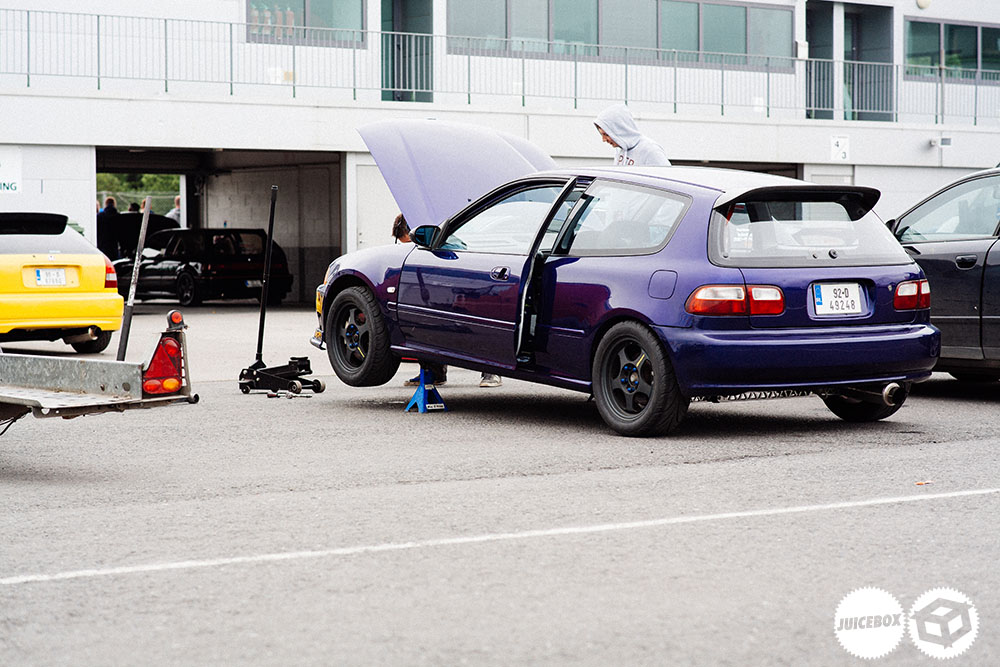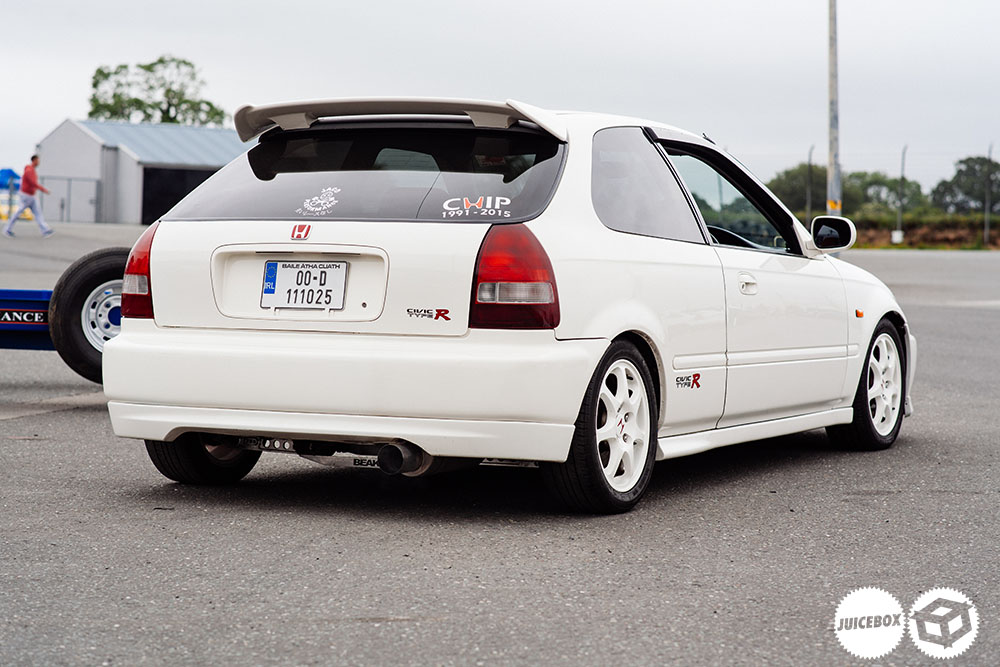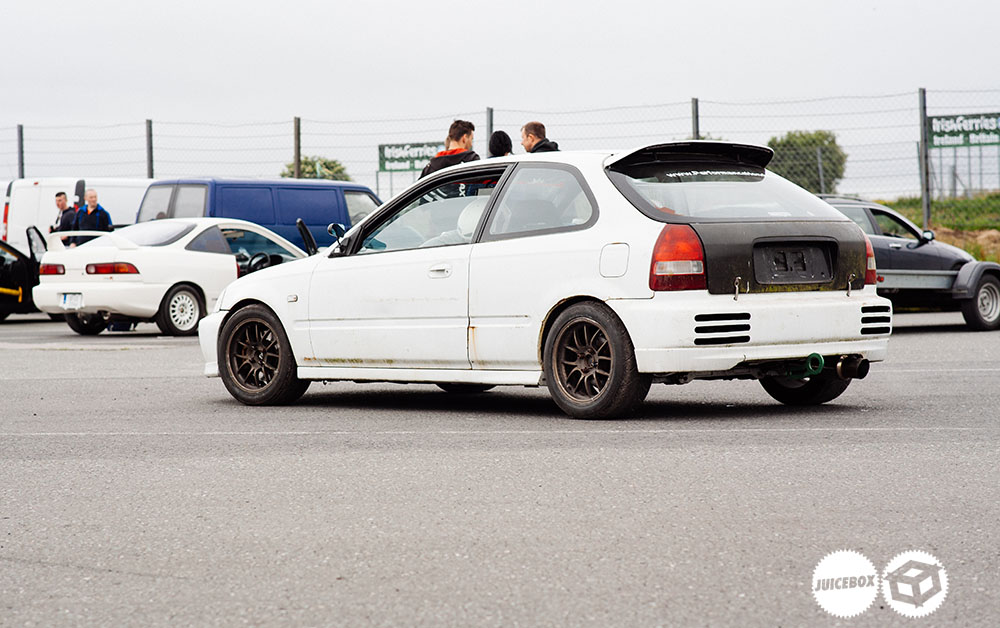 Not even deserving of a wash!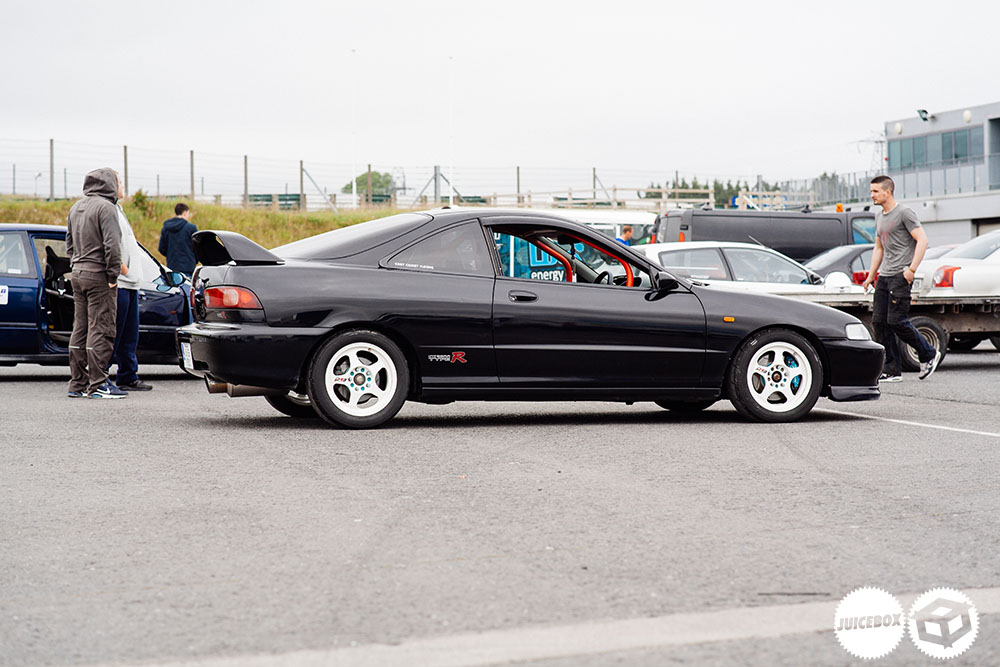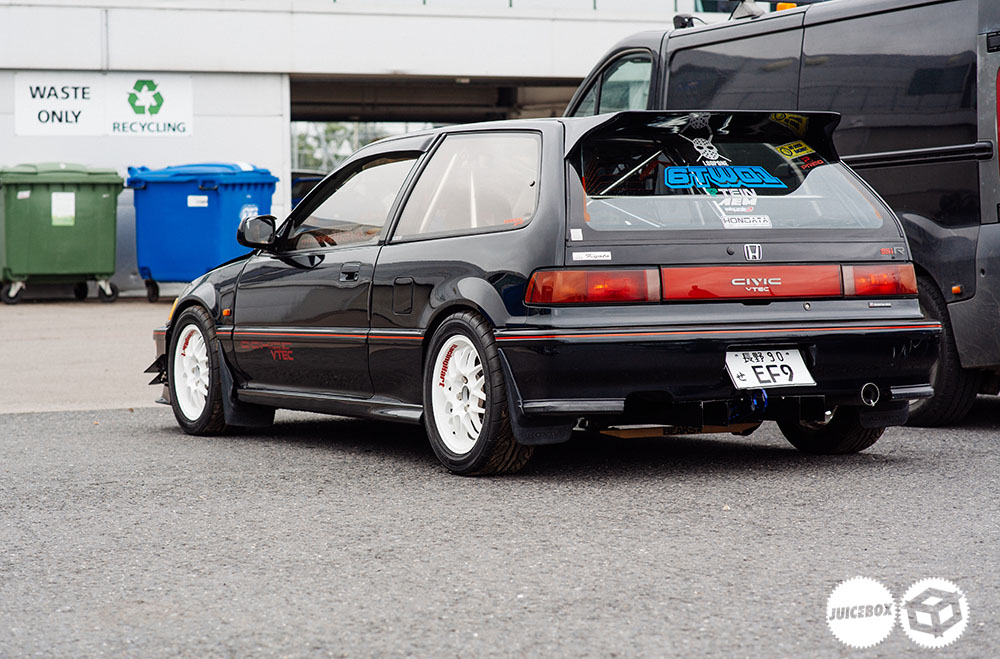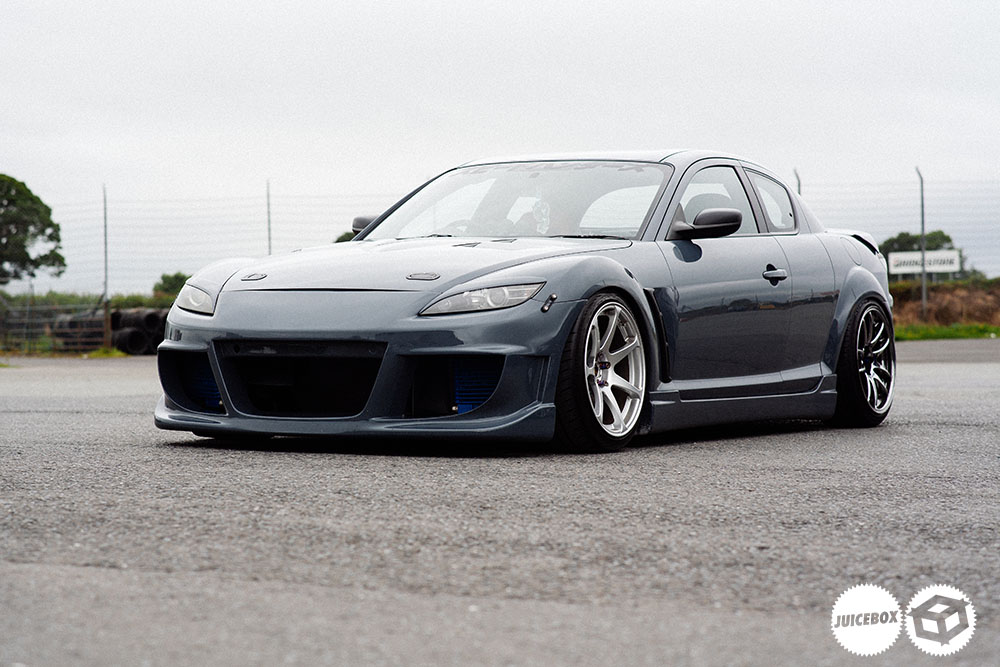 A sneaky picture of the Flip mobile, the best car in the Nonda corner.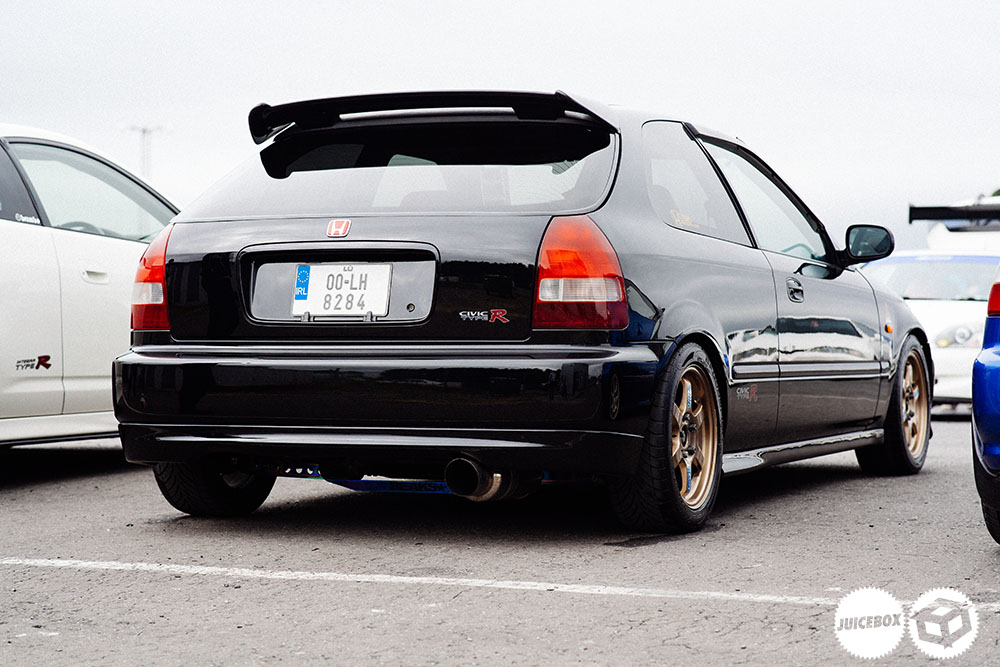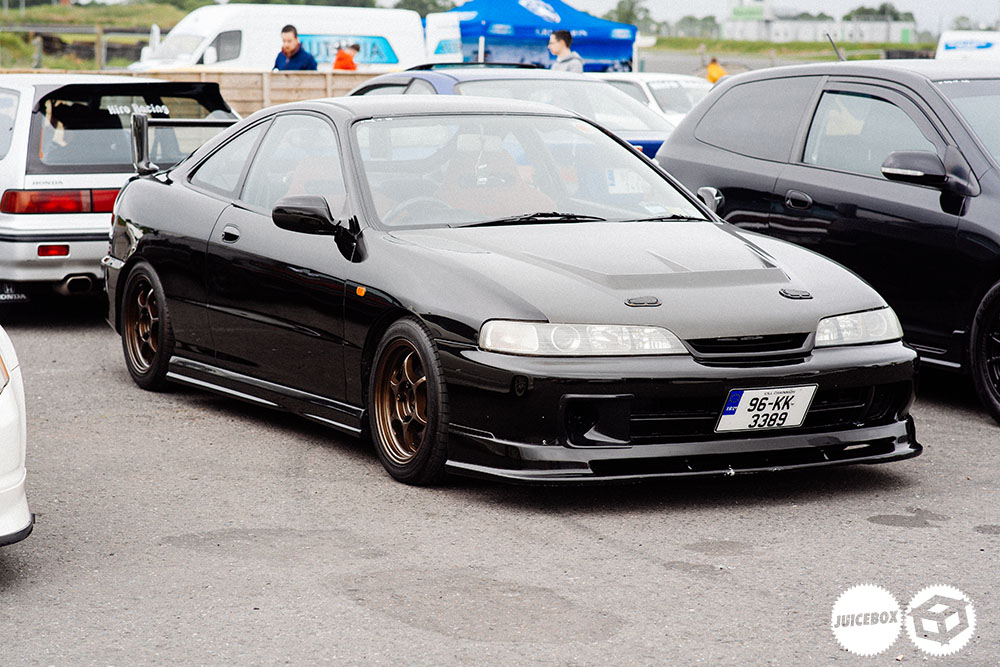 Not enough aggressive looking DC2's. This one hit the spot sporting a heap of aero goodness.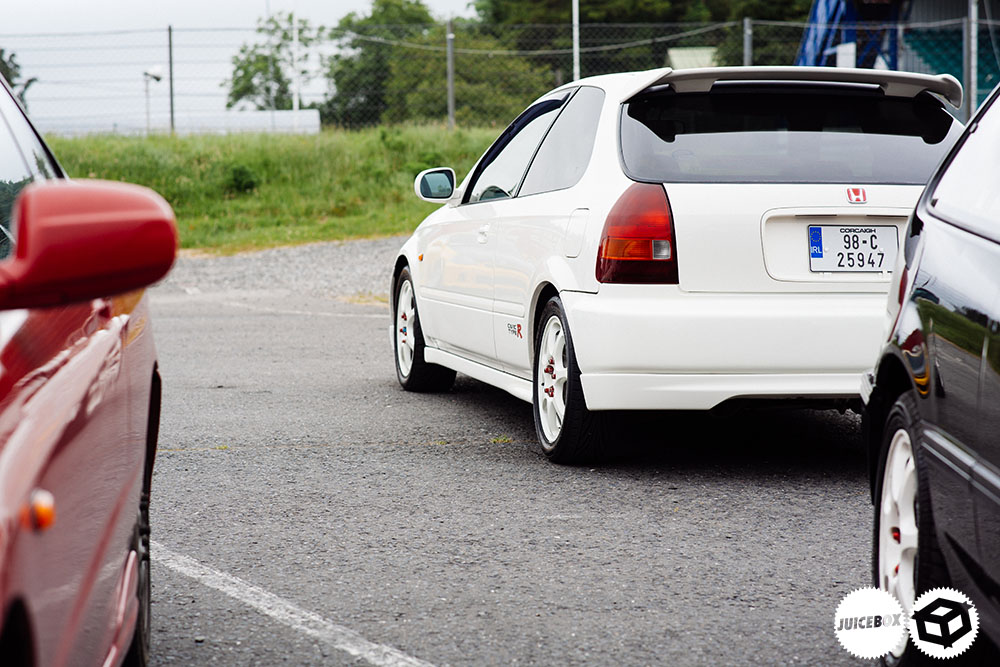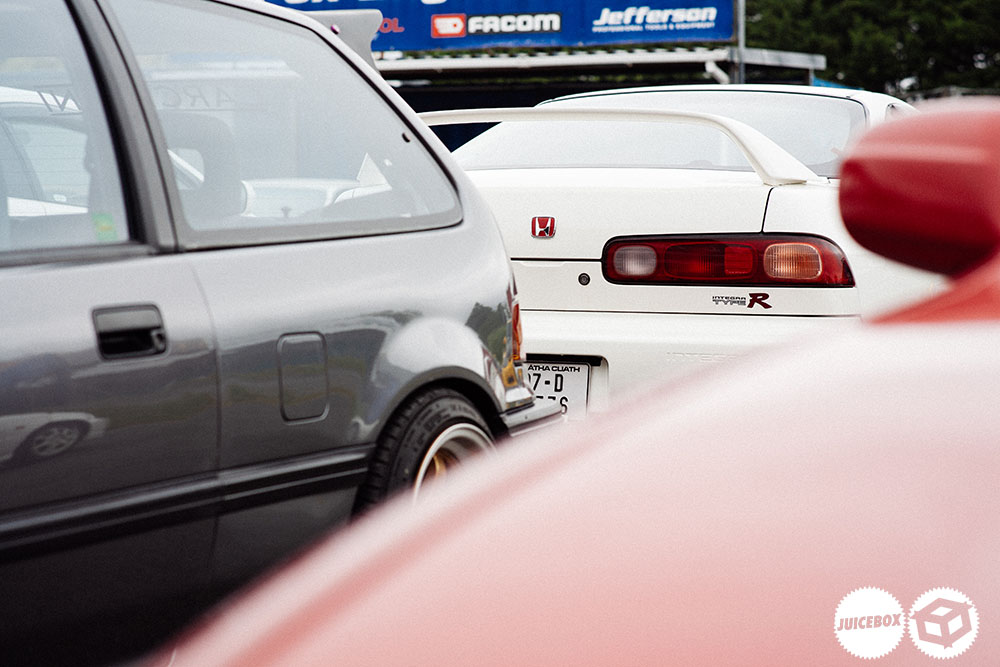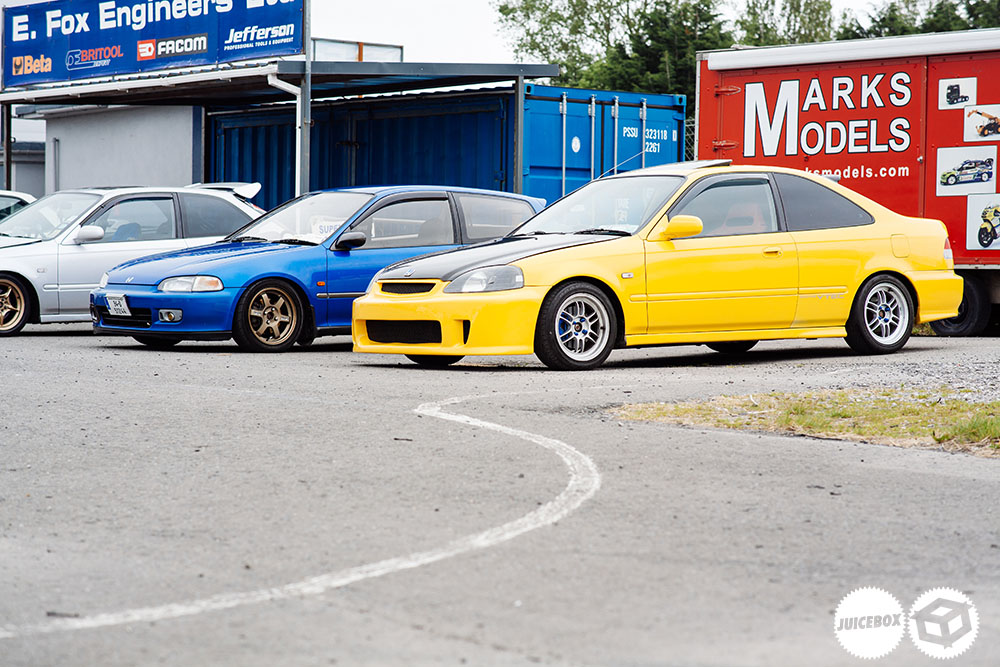 This coupe was cool, the BYS front bumper and RPF01s is a good mix.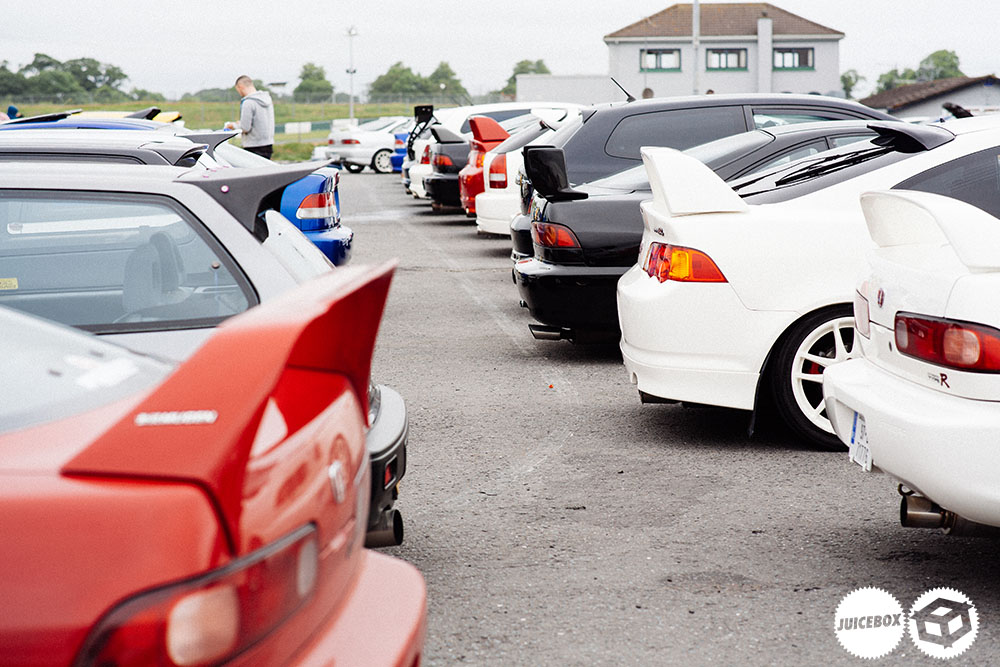 So many good cars, where did it all go wrong for Honda, the new machines are very interesting cars but long gone are the days of these simplistic four cylinder beauties.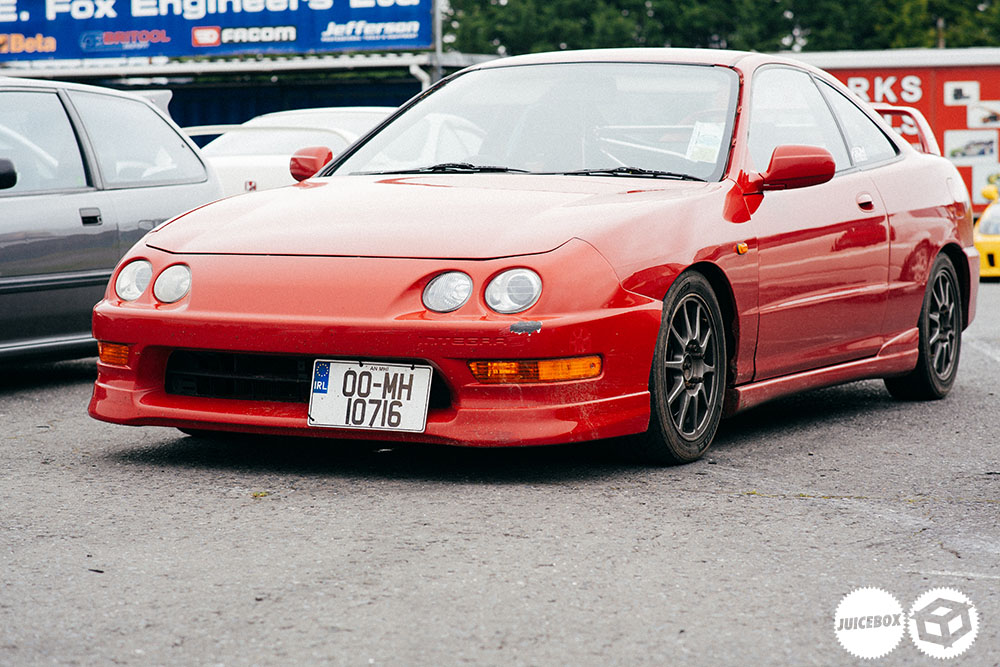 Here is Adrians machine in its modest daily driver attire, soon to be off the road for a revamp, holding it down for the Bug eyes.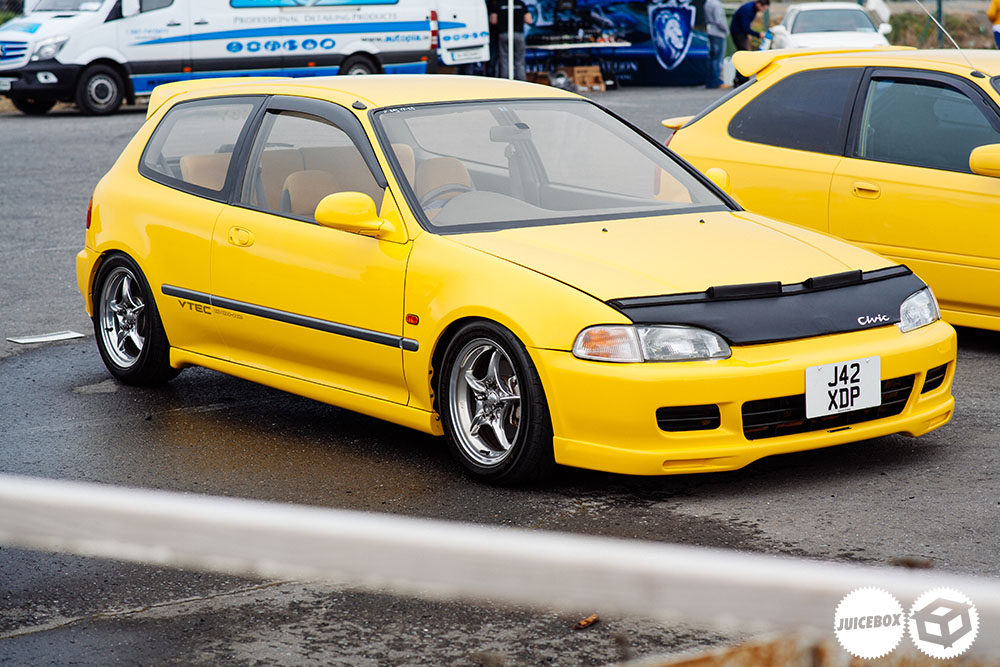 Could not get enough of this. The whole USDM take on a JDM car executed correctly, no real stickers original interior etc and the Bonnet Bra which I usually hate.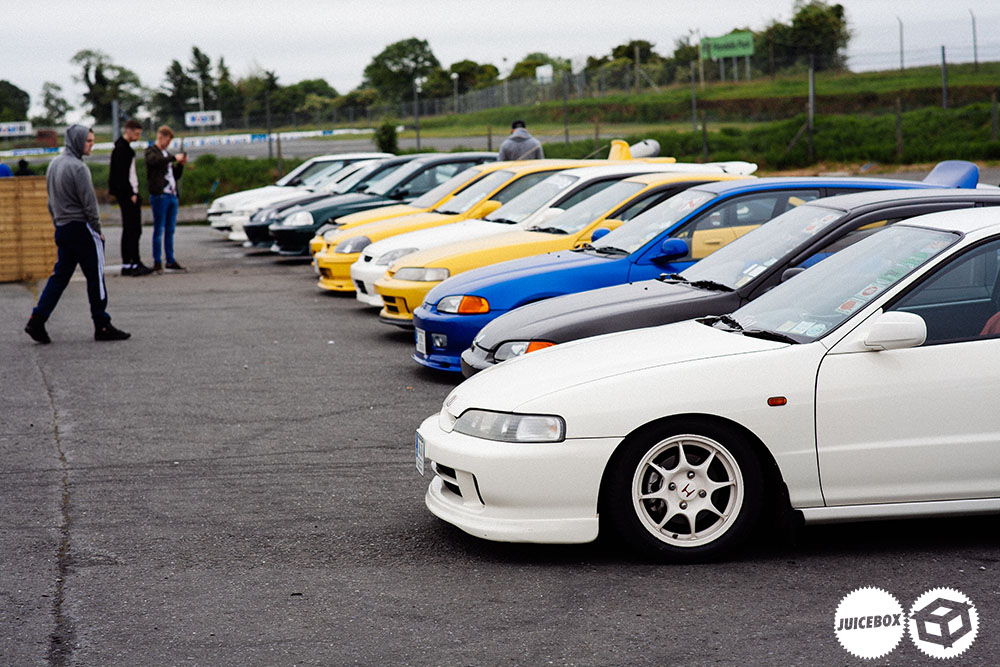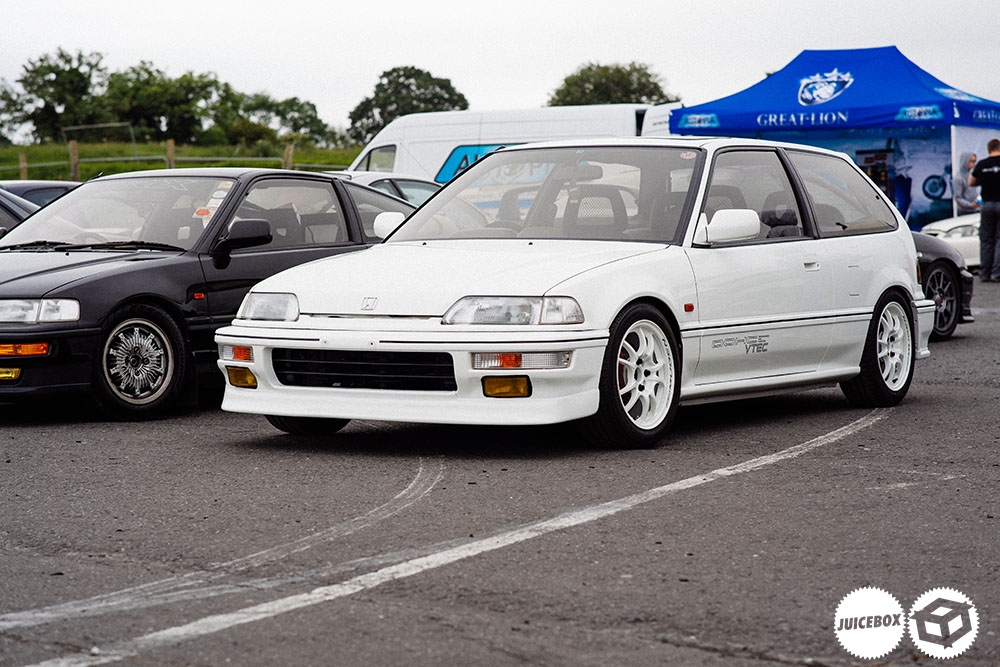 We are going to see a lot more restoration projects in the coming years as all these econoboxes have become classics. This EF9 was fresh off the press.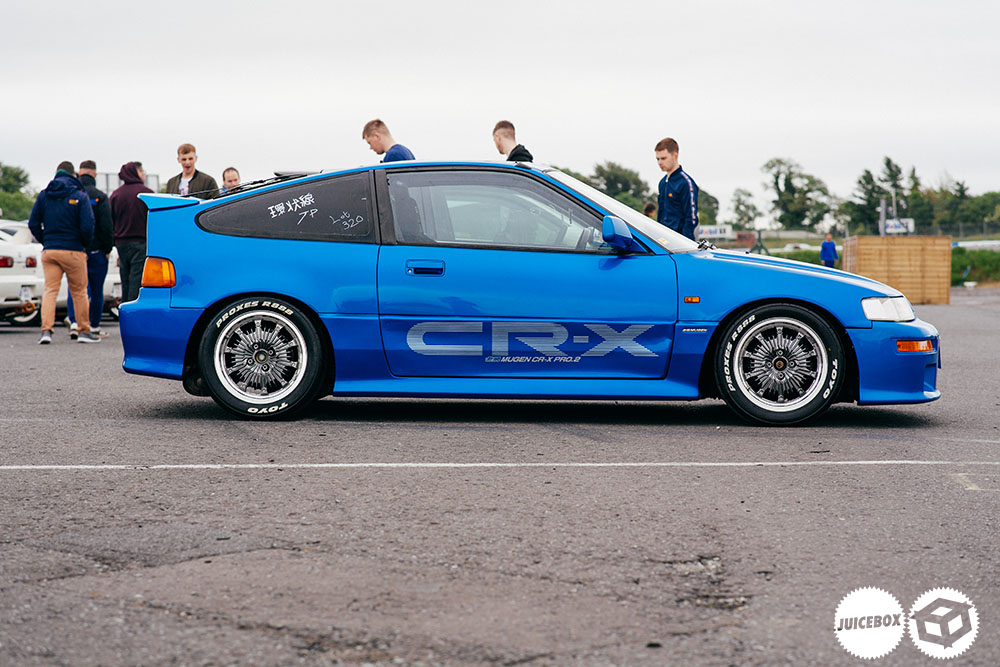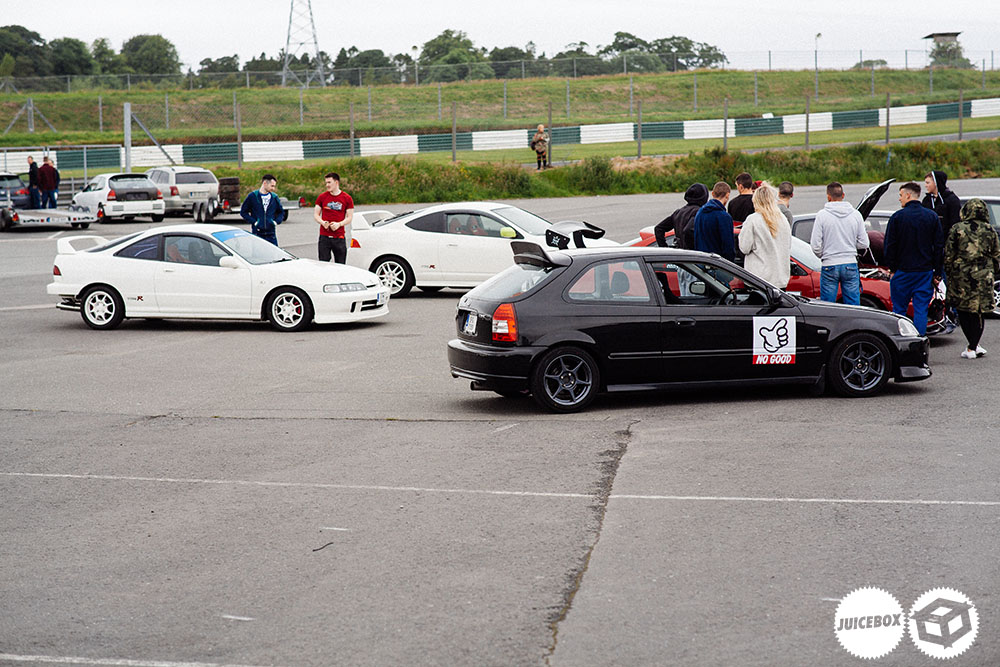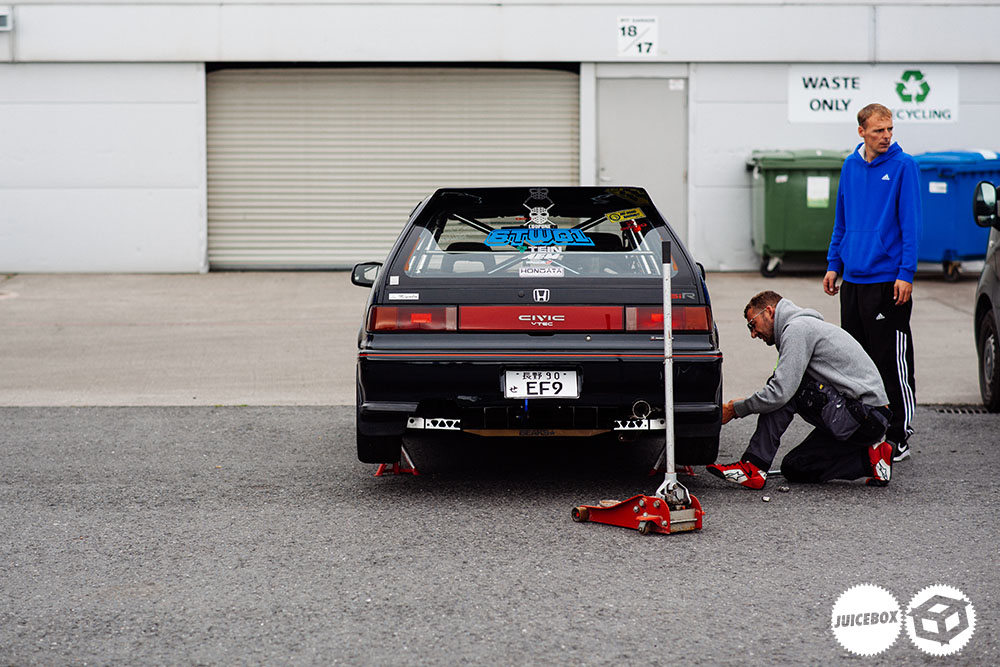 There was an open pit with a constant flow of activities throughout the day.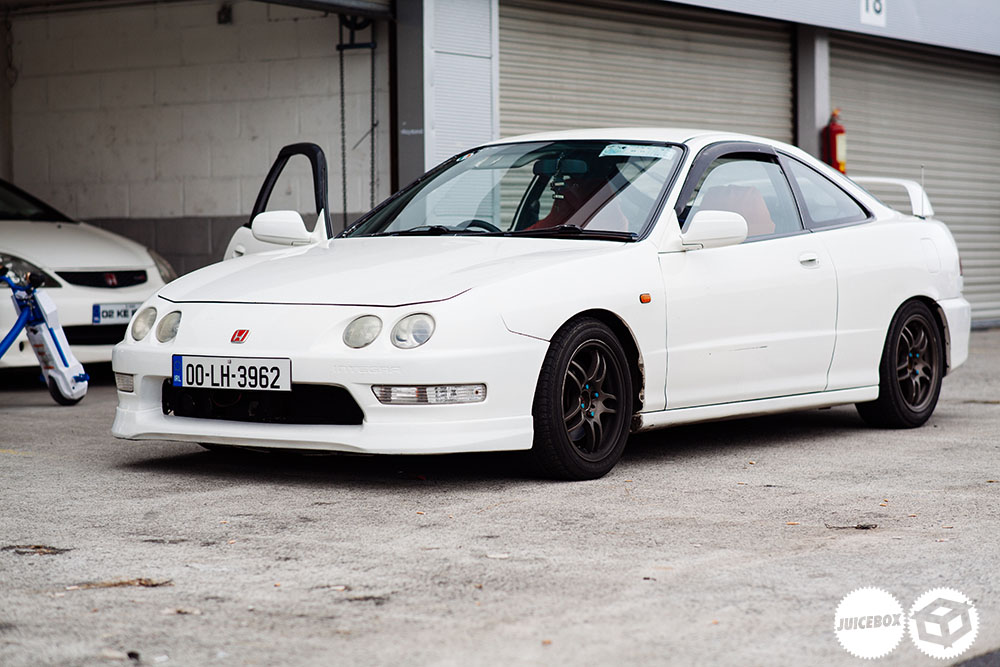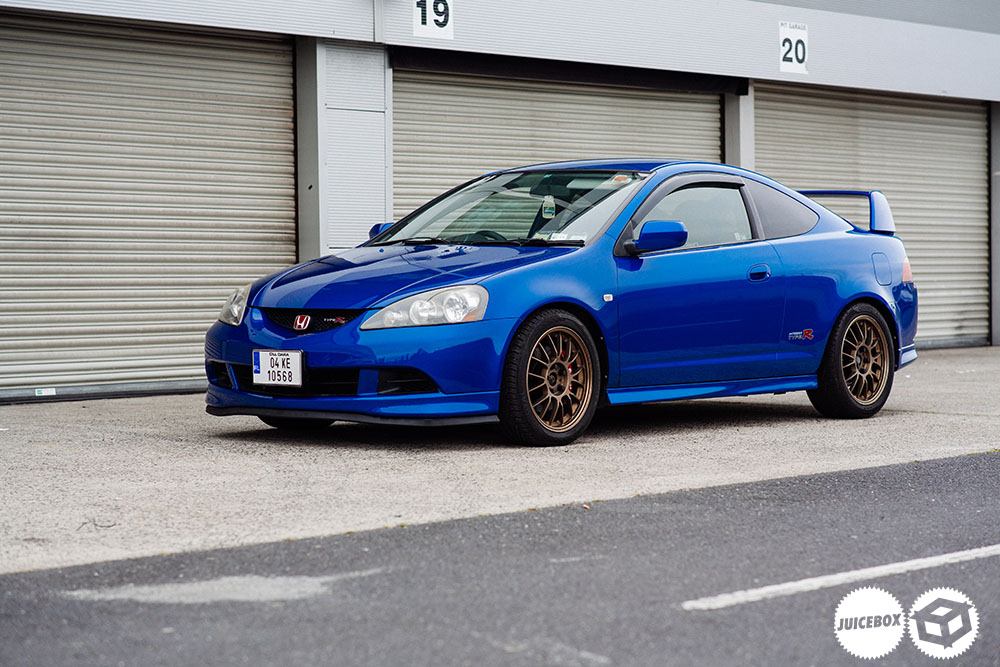 This is superb.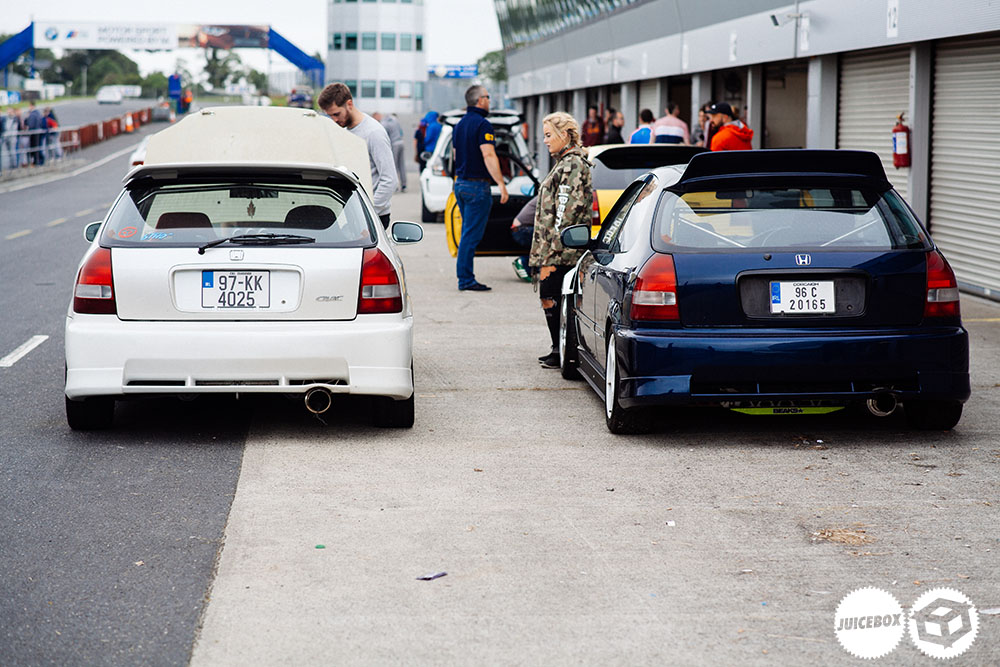 I'll leave it here for part one. I've gone overboard with the images, I think there are just over 70 with each piece but this only happens once a year and there really isn't enough Honda love in the Irish car scene anymore.
Stay tuned for part two coming very soon.
Comments
comments
Powered by Facebook Comments