Juicebox in Japan: Up Garage Hunting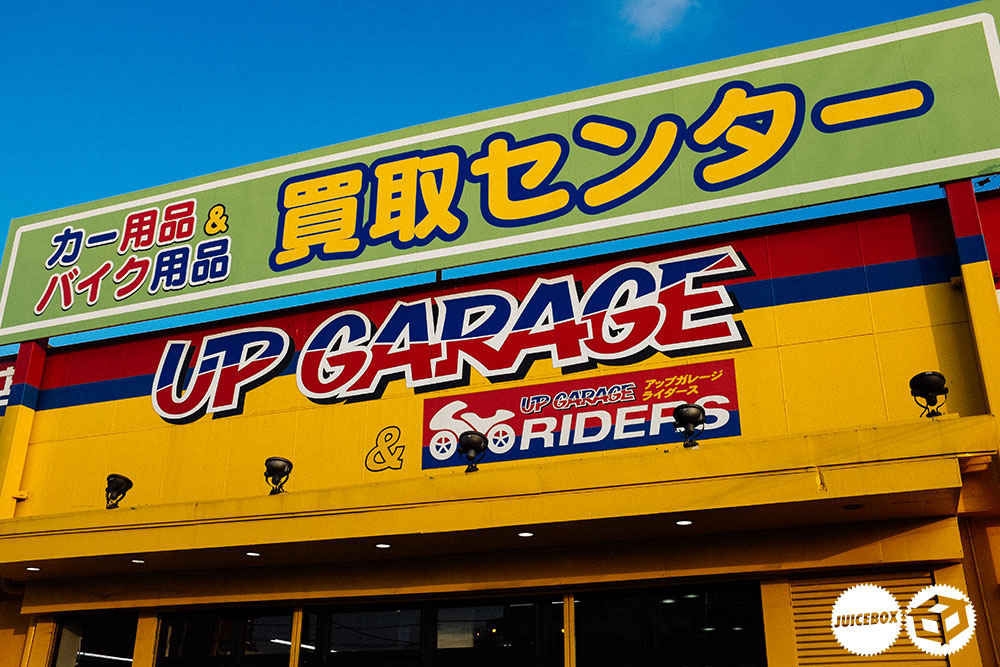 During our trip to Japan, we ventured as many Up Garages as we came across. There was always one close to tuning shops and just after some food and a visit to Top Secret we spotted a relativly big one on the same street. Each one is completely different so its really a lucky dip, some are heavily packed with absolute gold whilst others were a little tamer, regardless there was always something of interest in each one of them.
You are usually greeted by a long wall of exhausts in the larger ones, you could spend an hour going through all of these alone trying to see what you can find.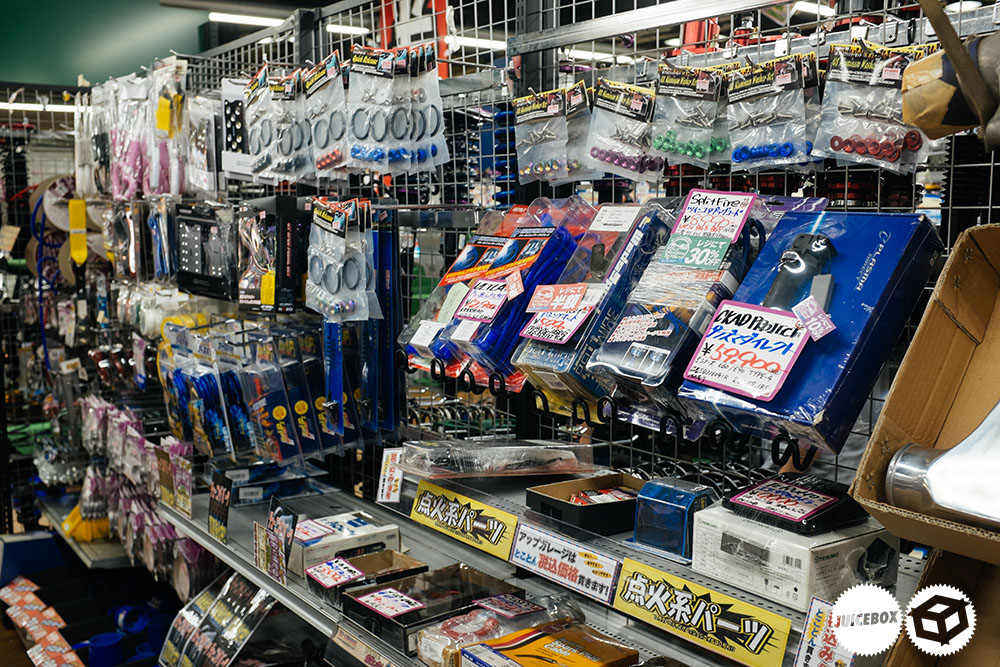 The shop is organised chaos but thats what makes hunting so fun.
This one was mixed with motor bike used parts also.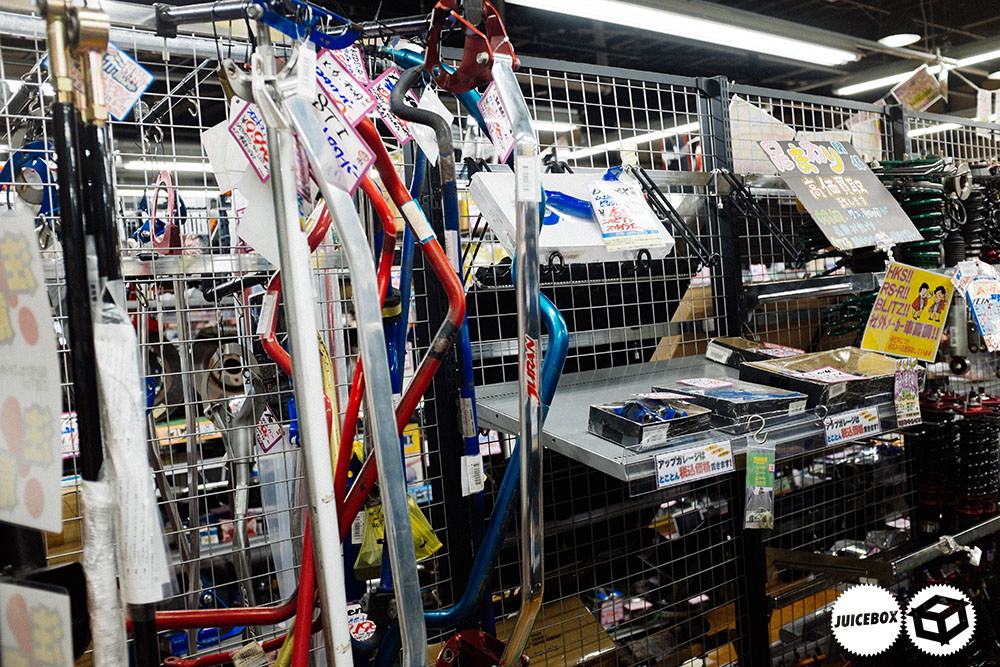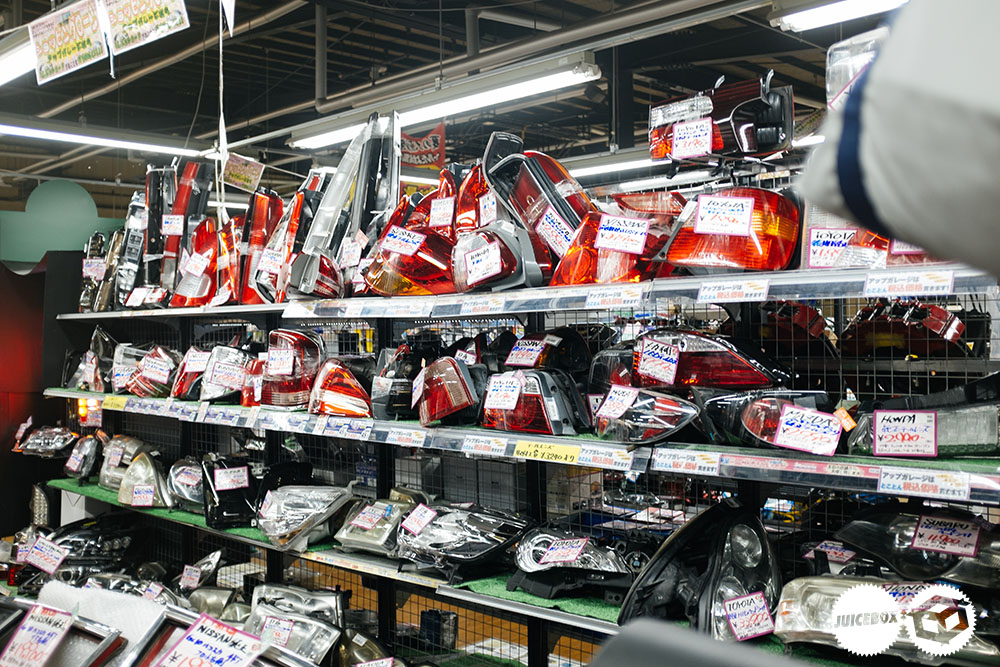 Anytime we ventured into a shop, we would end up spending about an hour just moving stuff around and make out the tags and descriptions.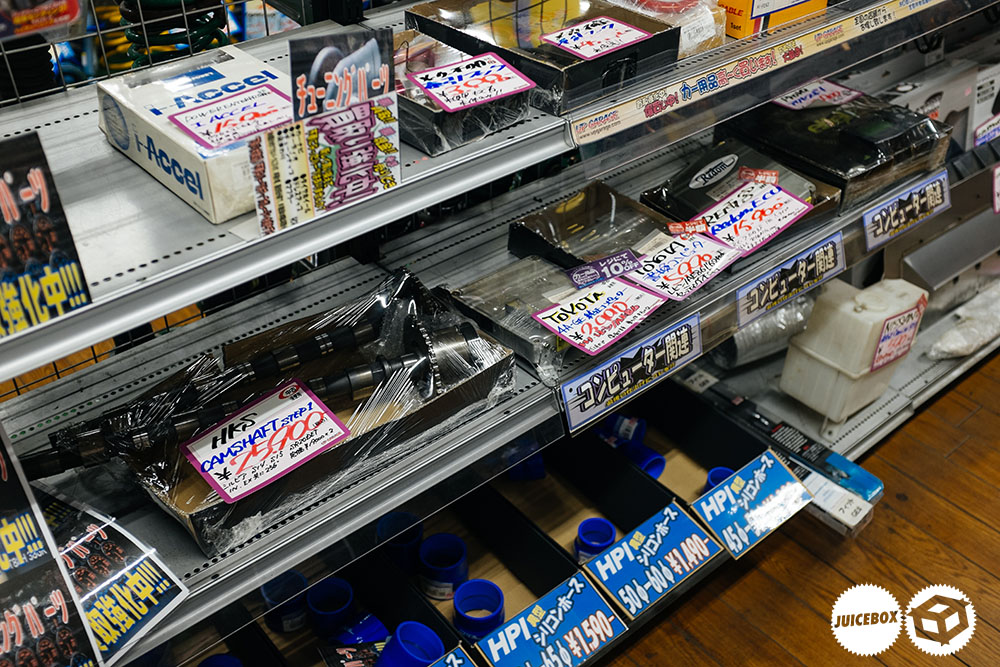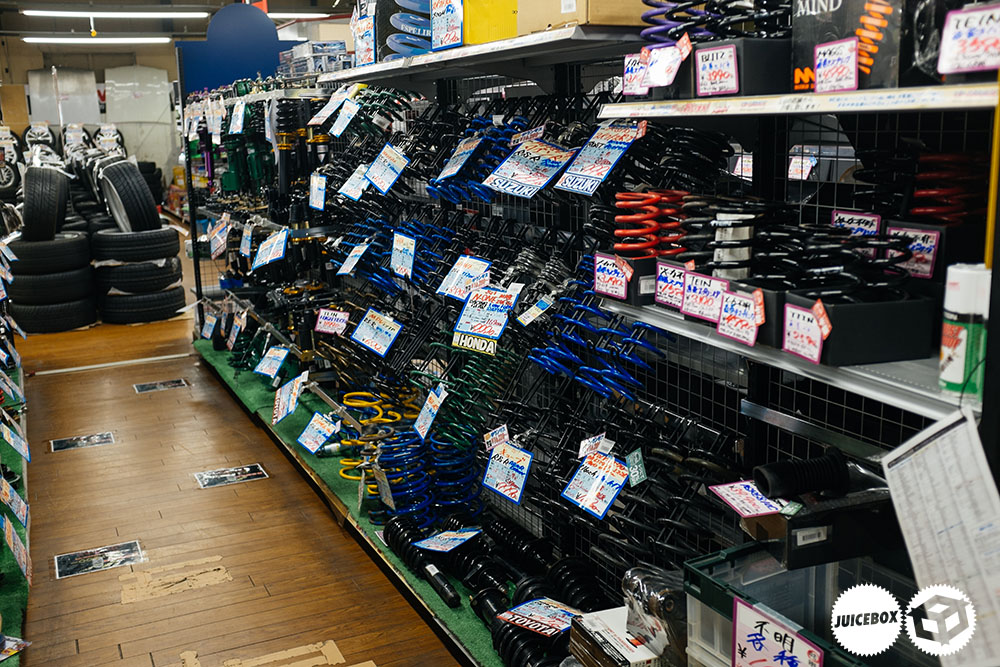 Some of the coilover prices were incredibly affordable, infact alot of stuff was very reasonably priced but sadly we really didn't have the room to start bringing used parts home in our suitcases.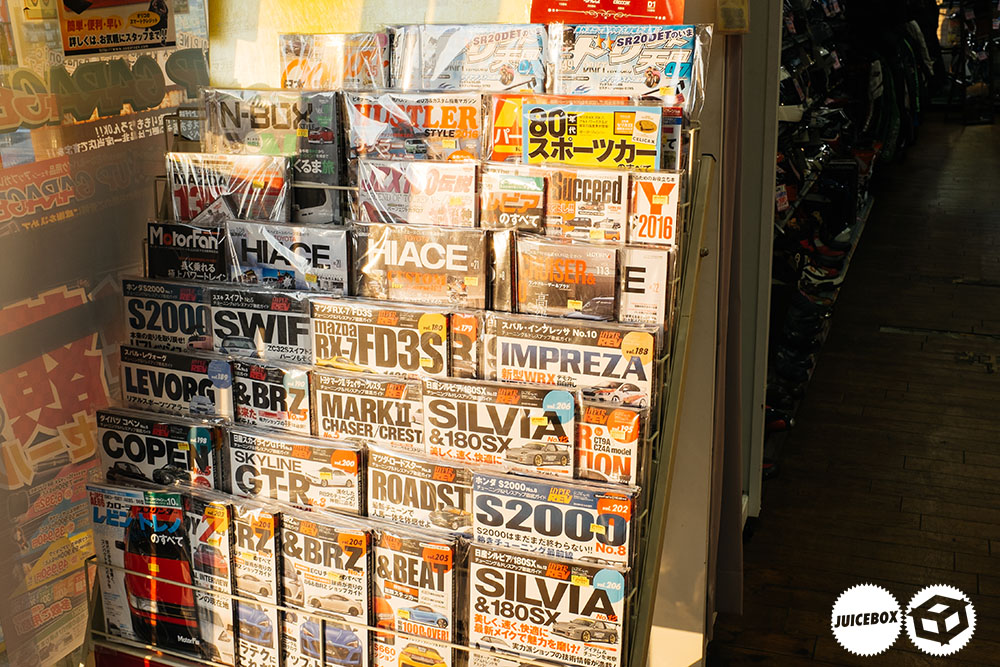 Up Garage has a selection of new enough parts too, I just love that this entire business is aimed at the after market car enthusiast, Japan is literally overflowing with used aftermarket bits.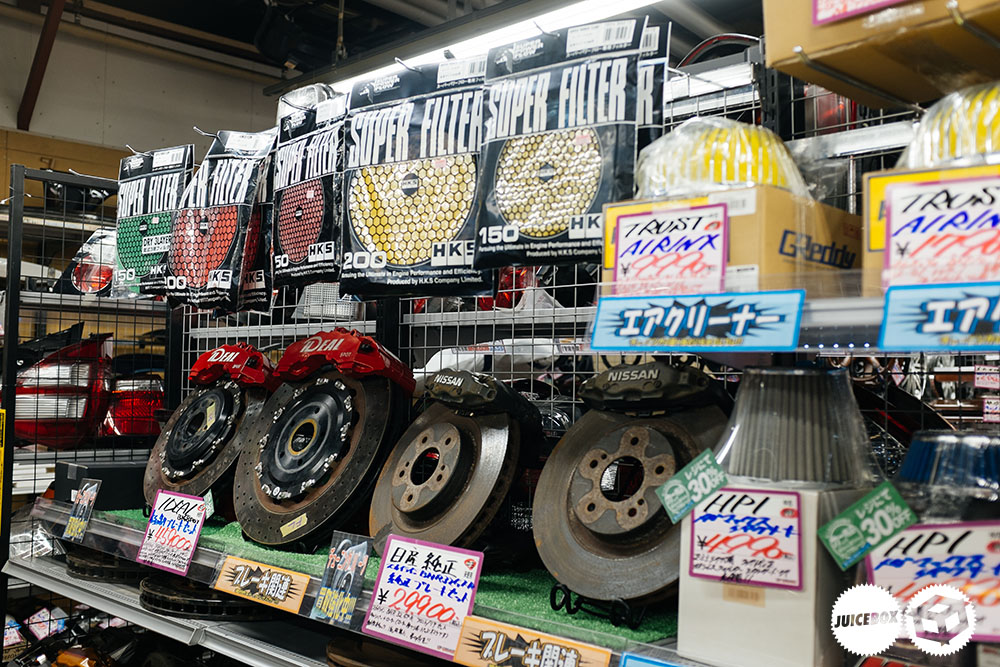 Its like a second hand chartiy shop except packed with automotive goodness, theres a real excitment every time you walk through the front door, a kid in the candy shop.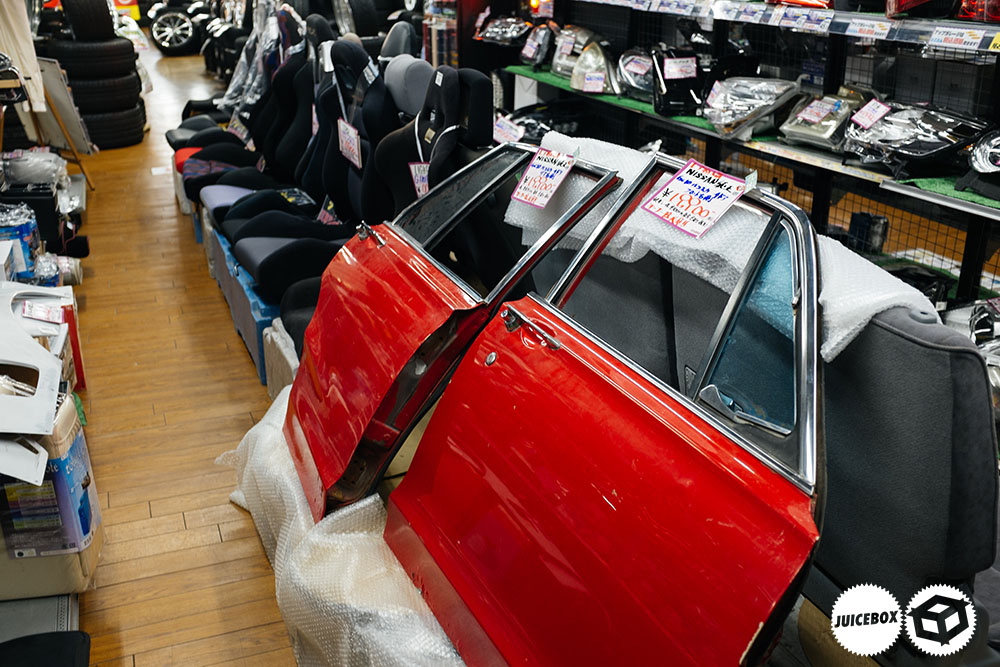 Like I said, anything could be in these places. How about some GC10 Skyline doors?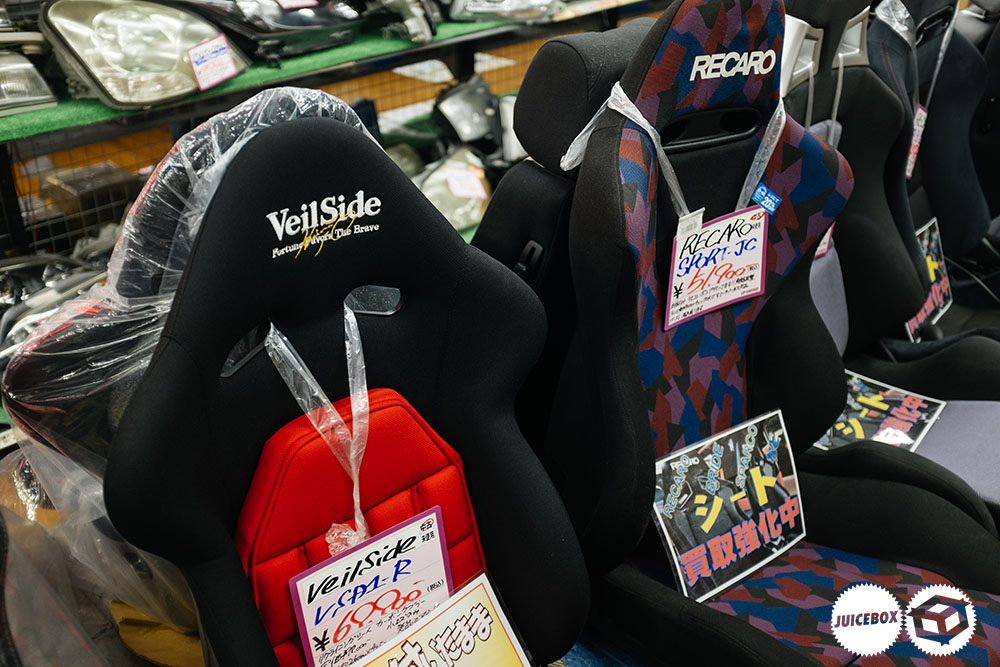 That Veilside seat!!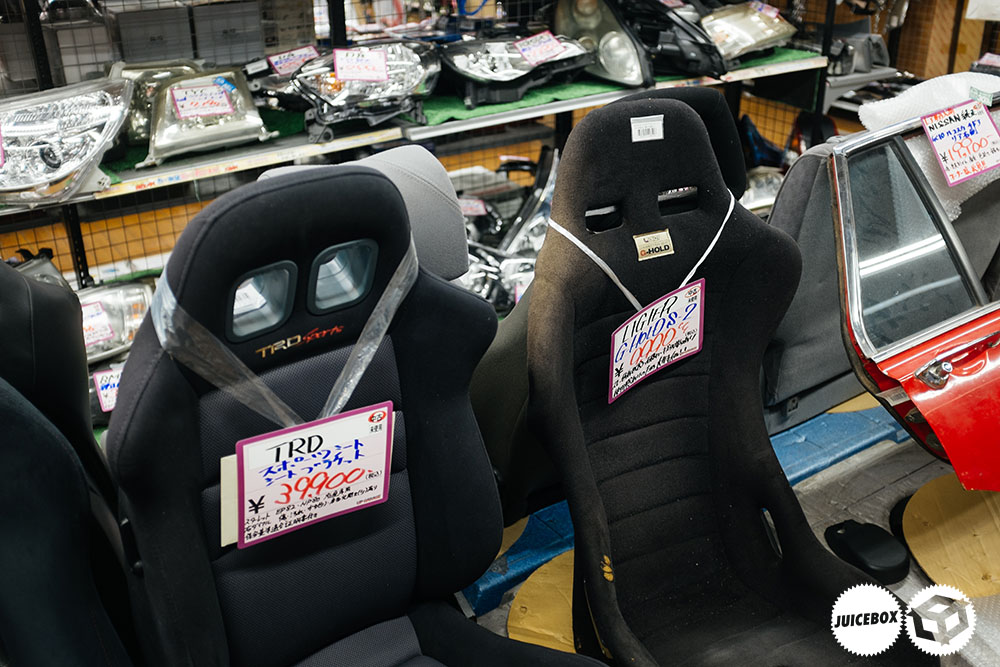 Sadly none of this would fit in the suitcase.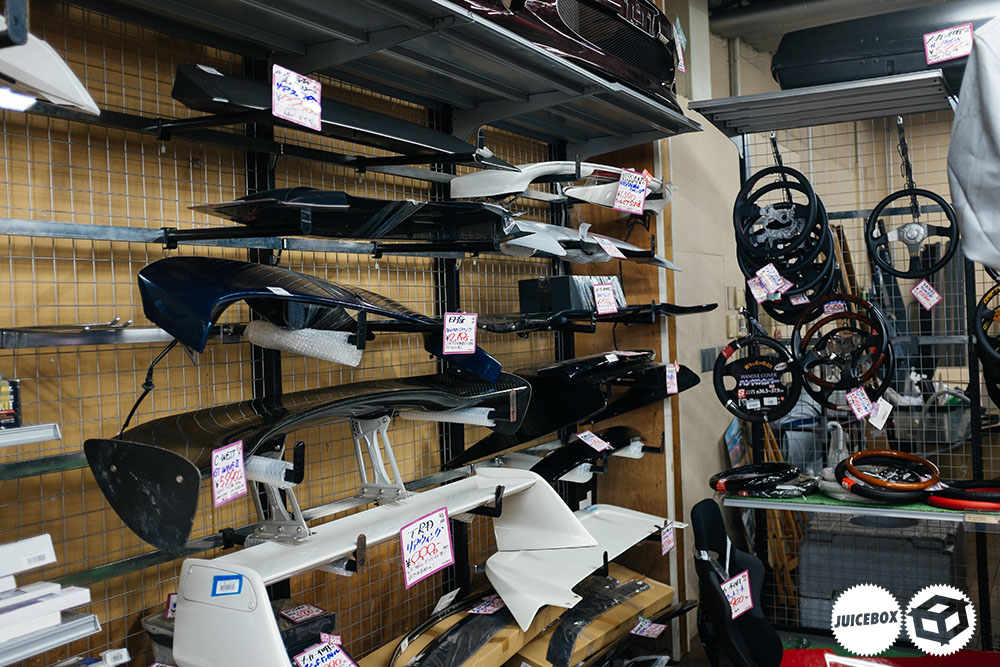 Wings!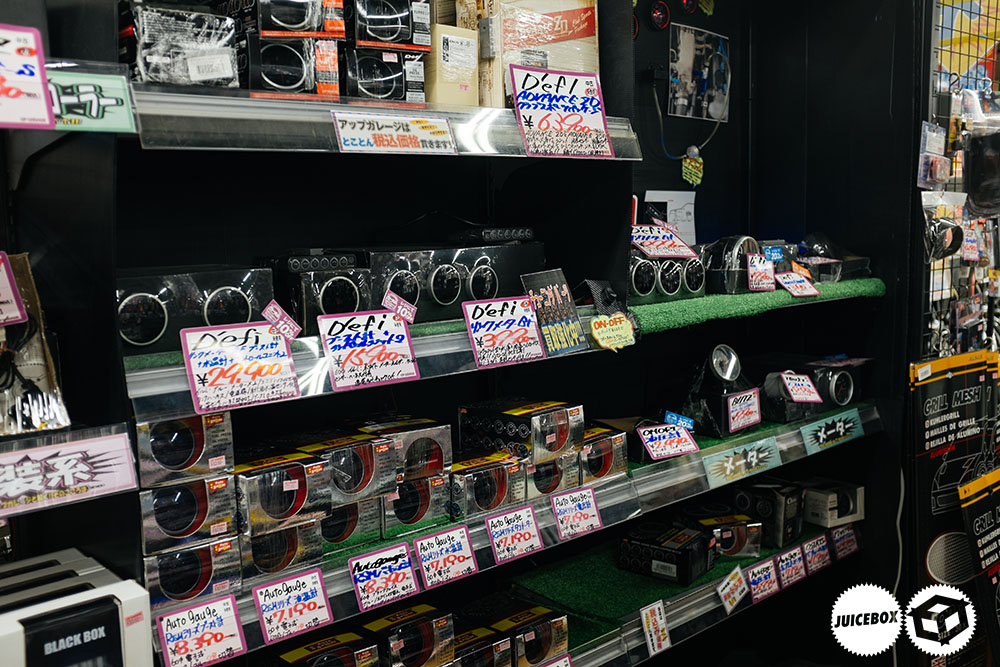 There is something about digging through all this older stuff which beats buying new stuff.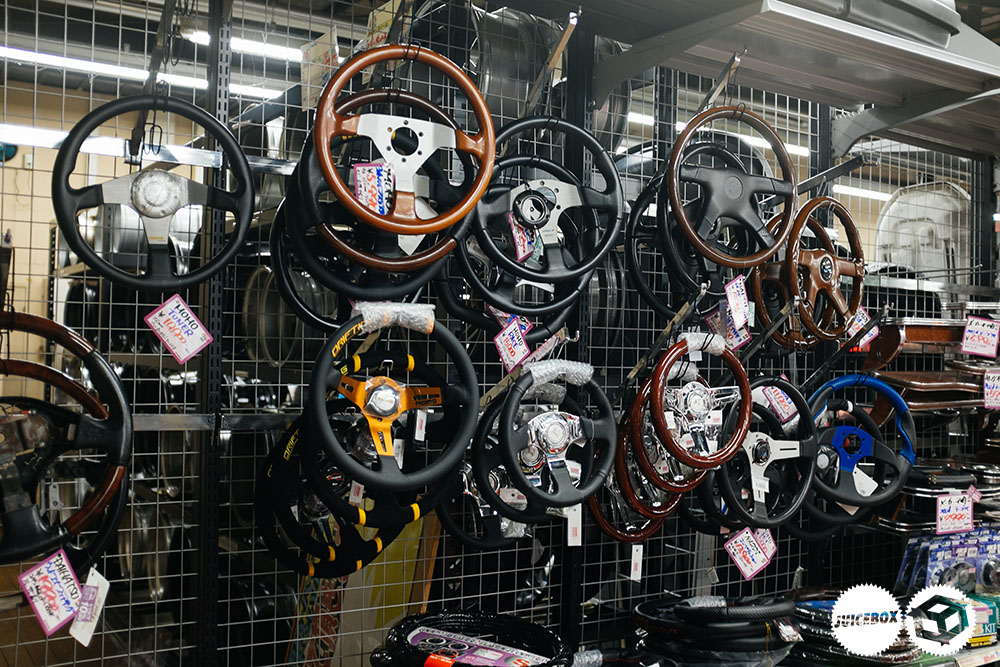 The anticipation, it must be a nice feeling living in Japan and frequenting these stores for a casual browse.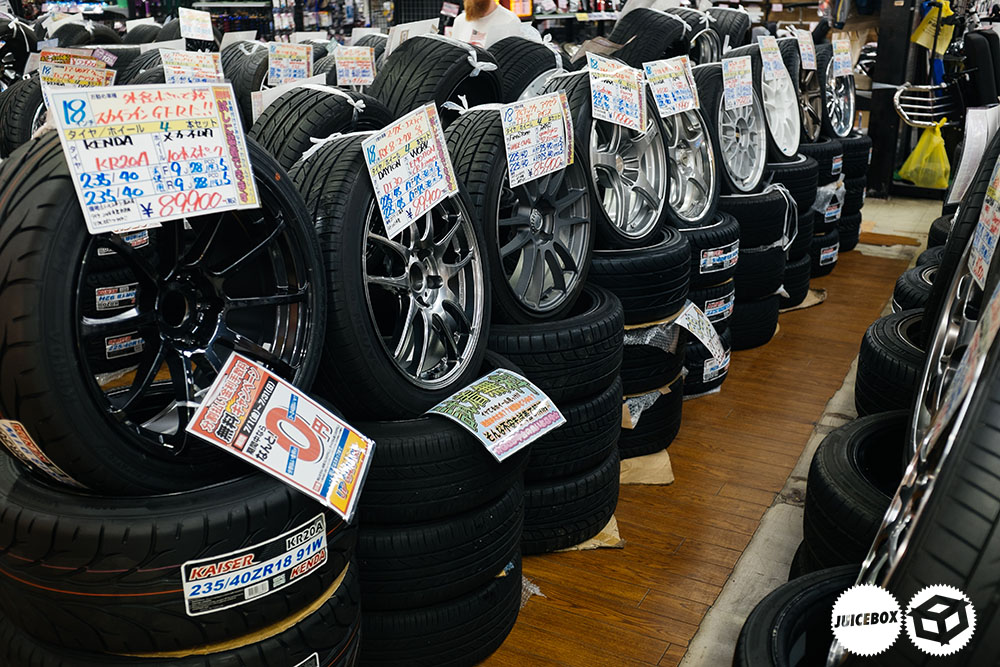 Same goes for the varied assortment of wheels you encounter…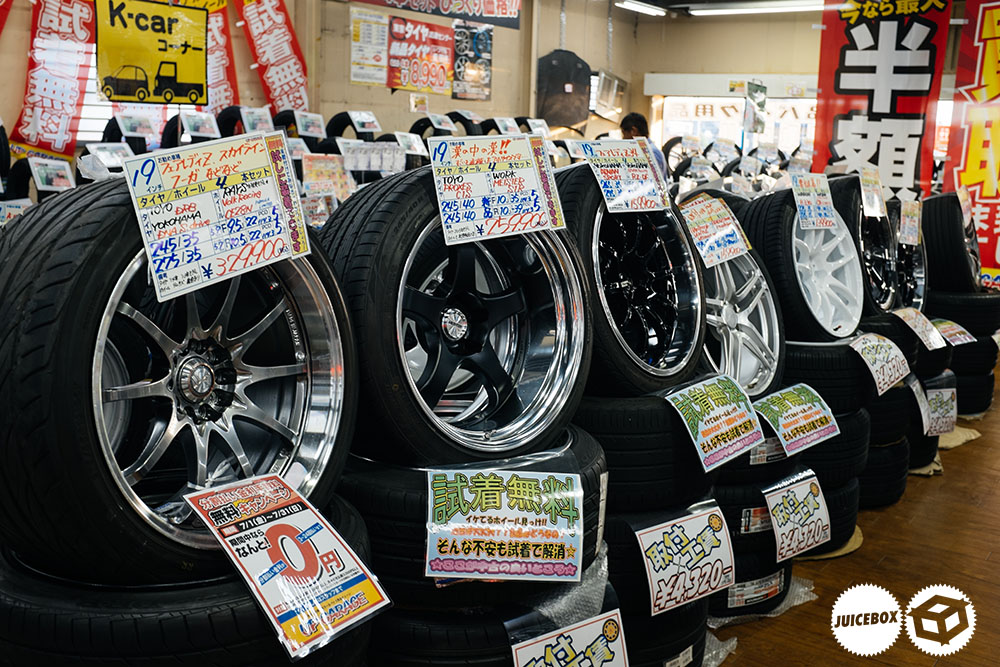 Up Garage has an online shop too where I'm fairly sure most of their inventory is listed but to be honest its much more fun digging through this stuff in real life.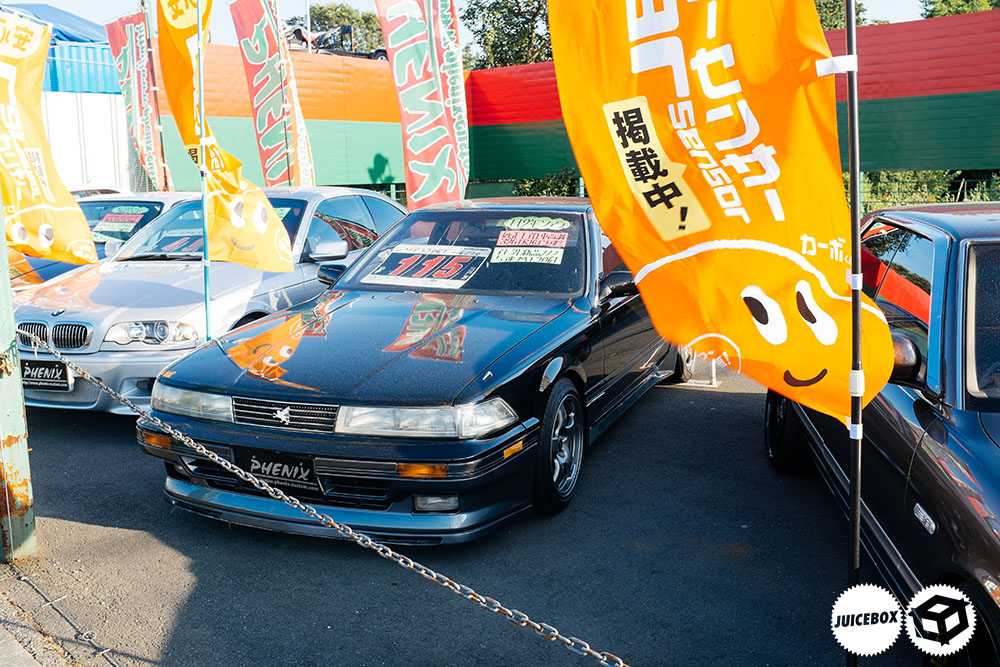 The street that runs right past Top secret heads back in towards Tokyo and was littered with all sorts of automotive shops. After a Visit to Upgarage, we spotted a few gems in car sales and had to pull in for a closer look.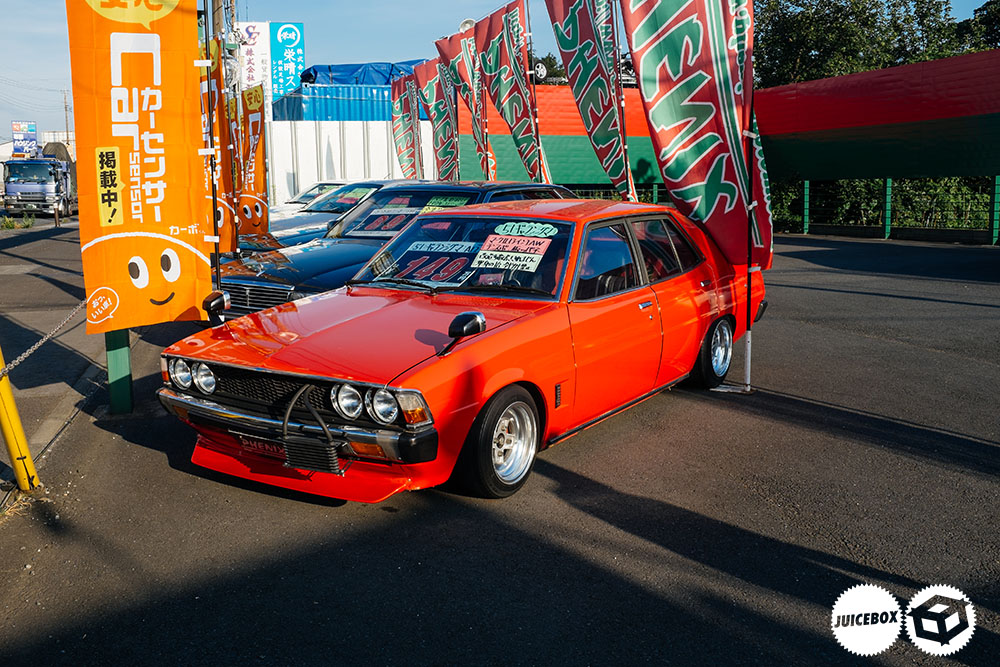 The place was called Pheonix and boasted a healthy selection of varied Japanese metal out front, The shop workers gave the usual stunned approach but this was not expected.
Each time we saw something the Elgrande would come to a sudden stop followed by three white over enthusiastic heroes running around snapping photos.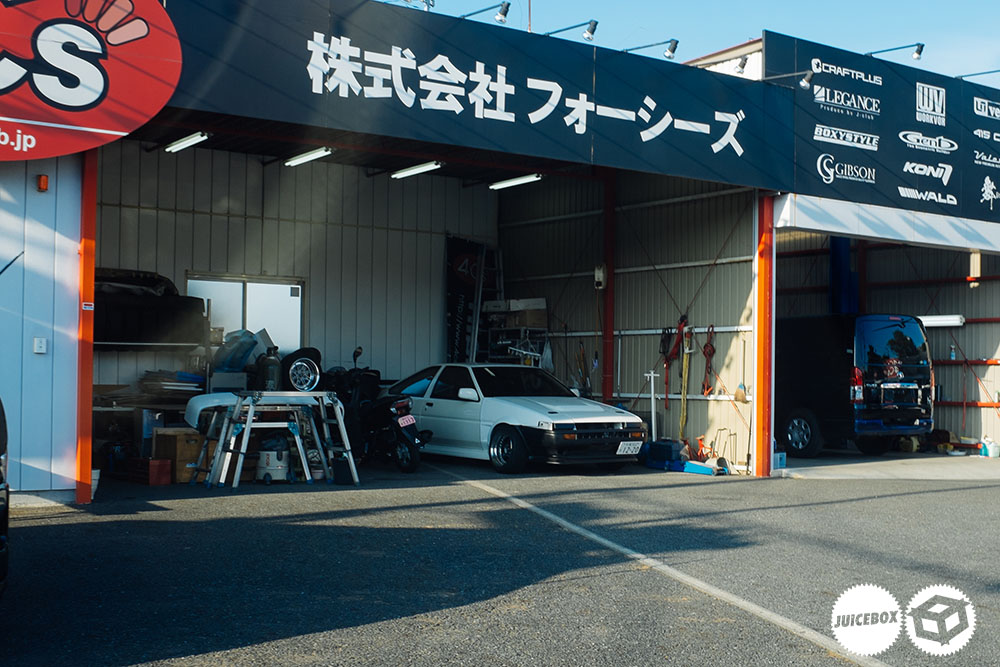 Peeping out the window of the van as we made our way down the street we spotted this scene and it warranted another stop.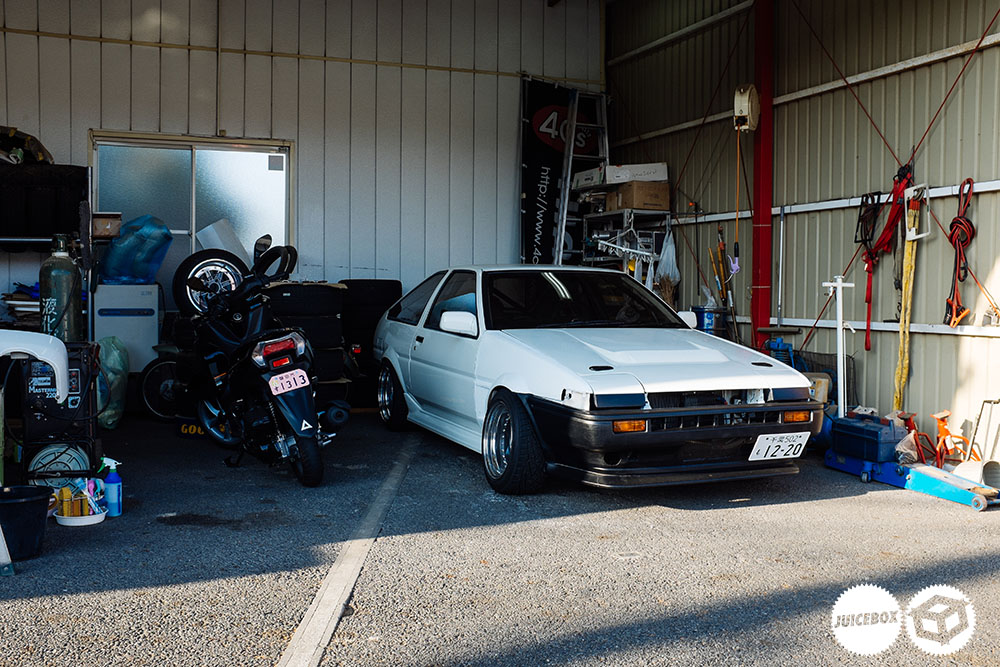 Even how this unfinished Zenki bumper'ed Trueno sat, with a few SSR MKIII's hiding in the back was such a cool little scene. Ther owner saw my enthusism and popped the hood showing a full FCR 16valve setup but for some reason, I never took a pic. At some random shop which specialized in fitting out and selling brand new Hiaces this little scene jumped out at us.
The good stuff just didnt stop. This was the last time we pulled over car spotting as we were literally making no progress with making out way into Tokyo, then again we may never be back on that street so there was nothing wrong with stopping and enjoying the show as much as possible.
Comments
comments
Powered by Facebook Comments