Dream Chaser: Advan C33 Laurel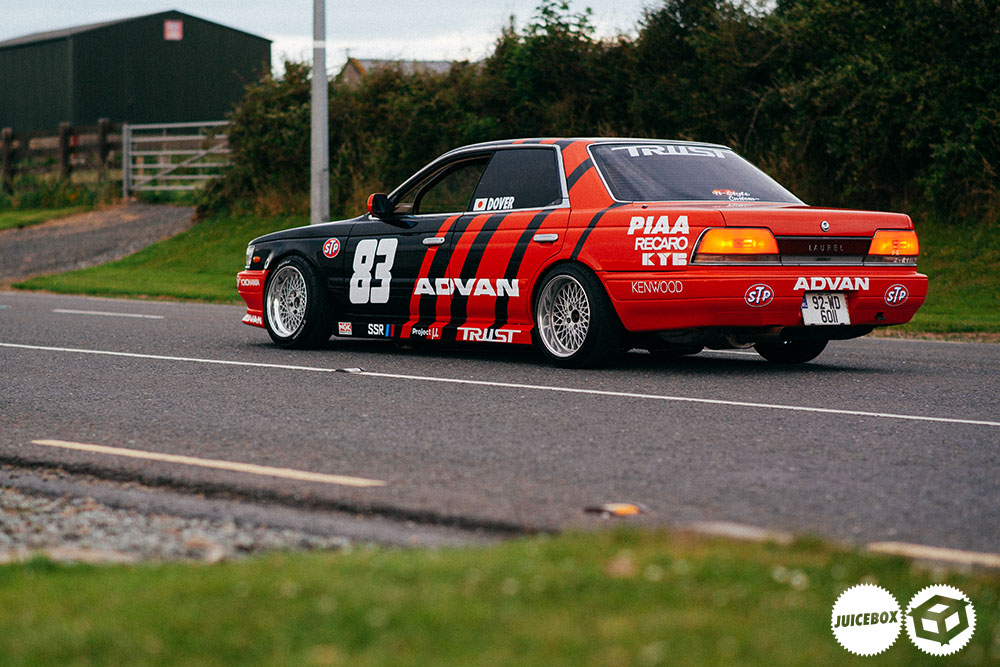 This weekend Reuben gets to live out a dream. A couple of months ago he toyed with the idea of turning his already superb C33 into a fully fledged drift machine to drive at Gatebil. He bought this C33 on a whim last year, a car he was curious about that came up for cheap, this was right before Americans could get their hands these which tripled the prices overnight.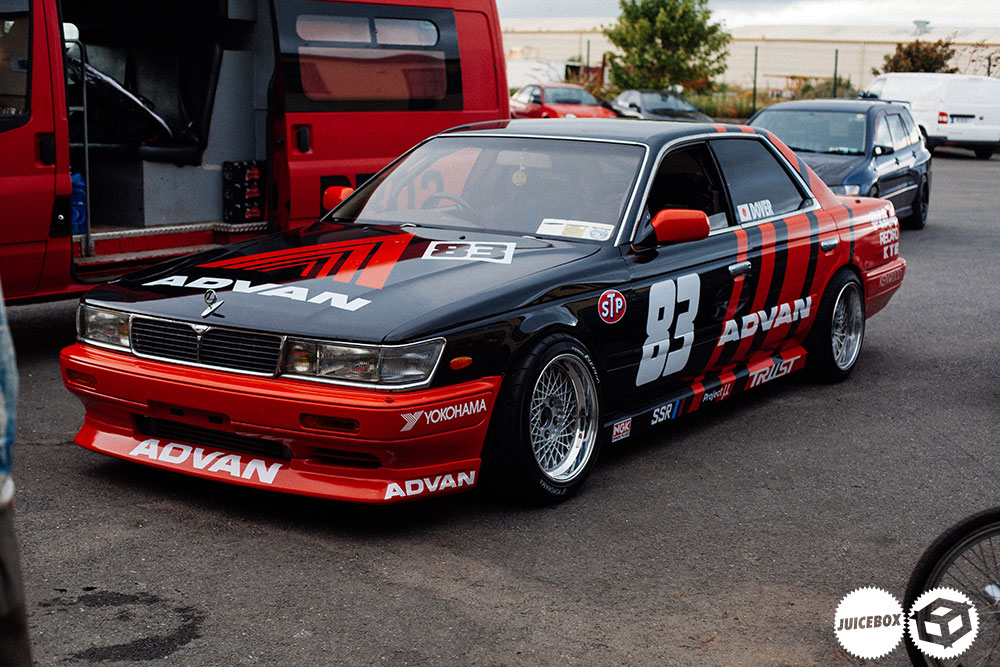 When it landed it has some dodgy wheels, a dead frog on the dash and was misfiring and well quite frankly was a little all over the place. After a swift change of shoes and an ECU and a bit of driving, Reuben fell completely in love with this thing and to be fair who wouldn't? He quickly realized this car wasn't going anywhere and the more time he spent with the Laurel the deeper he fell in love.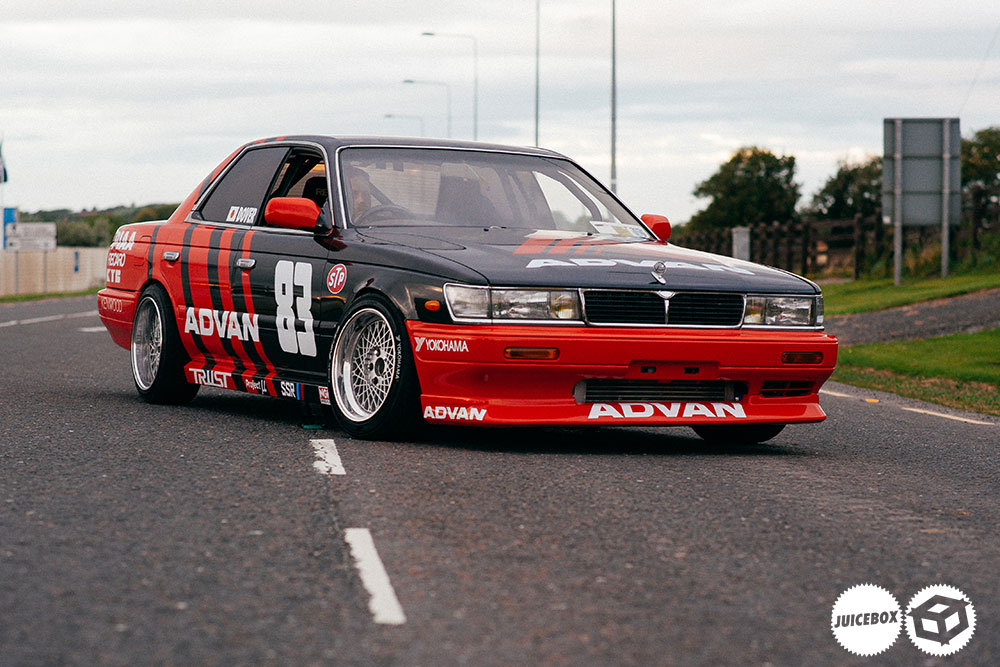 The car already had an unbelievable presence and when he told me he wanted to do a race livery I was a little nervous. I thought it might take from the cars already stunning timeless appearance. We sat down one evening and planned out what the car would look like. Reuben wanted the Advan and had never seen it on a C33 or many sedans for that matter.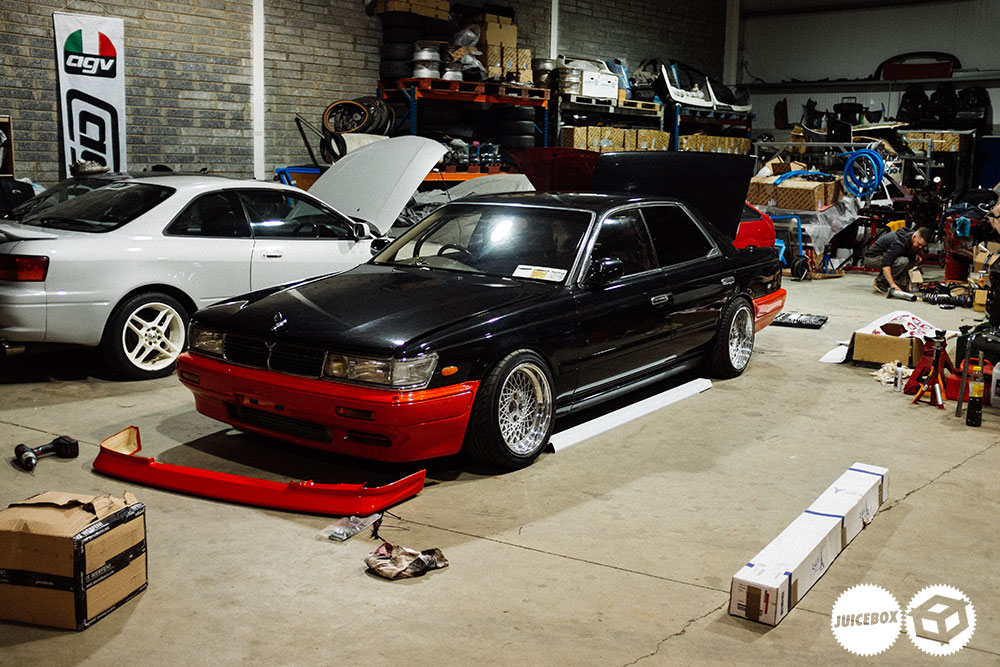 The idea was to set this car around the same time period as the Group A skyline, maybe a little earlier with a throwback to the older Bozo style as this car is right on the border of the older style and newer 90s stuff. The thing is, the livery is just the icing on the cake with this car, the countless hours, trips to the credit union.

Reuben didn't sleep for weeks, giving himself about two months to completely strip the car down and rebuild it from the ground up capable of driving Rudskogen in Norway at Gatebil. A dream Reuben has had since we did our first Gatebil in 2013.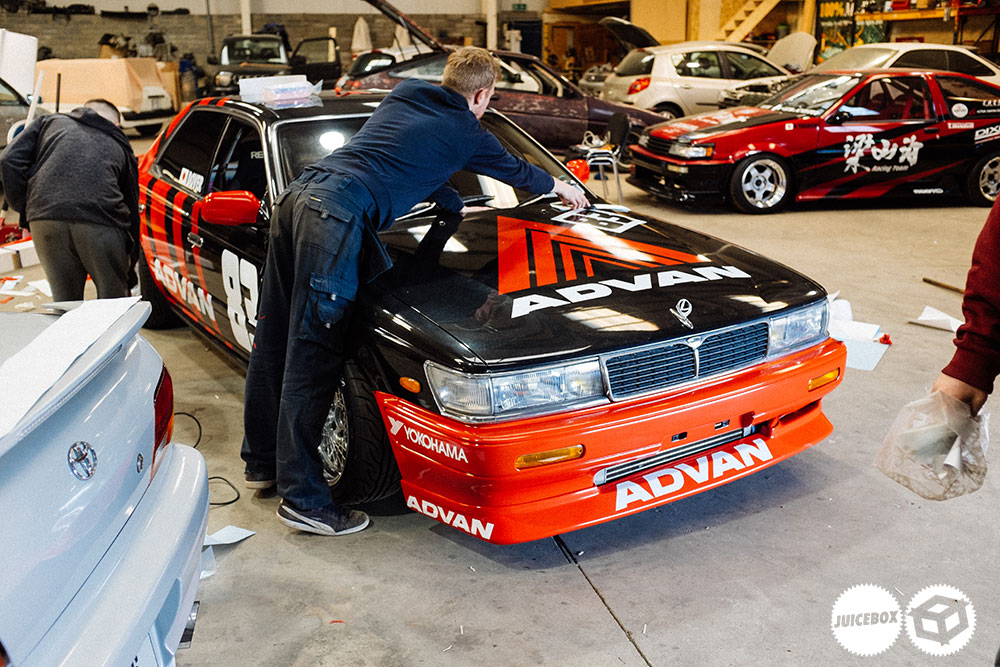 We pulled an all-nighter to apply the graphics, almost fourteen hours straight, once we started laying out the Advan we couldn't stop, all of us wanted to see what this thing would come out like.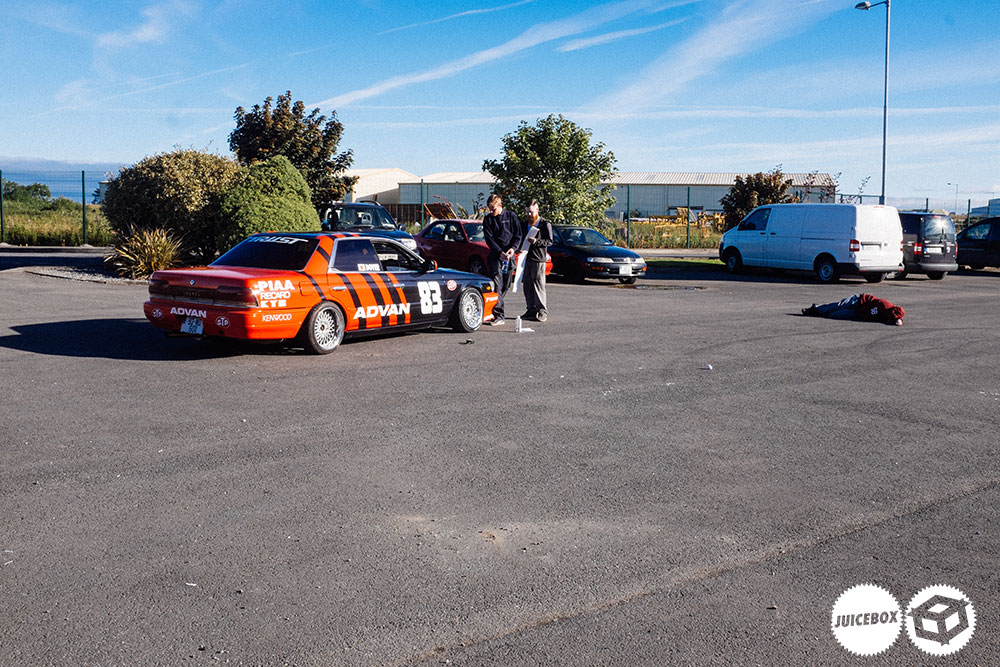 With each piece of Vinyl applied the excitement grew and fourteen hours later the Advan C33 rolled out for a test spin, the livery looked fantastic only complimenting the crazy amount of sleepless nights Reuben spent working under the Laurels skin. It's ten times the car it used to be now. We will have a full feature on this beast when it comes back from Gatebil but for now, I'll tease you with these quick images we shot before it went up on the trailer.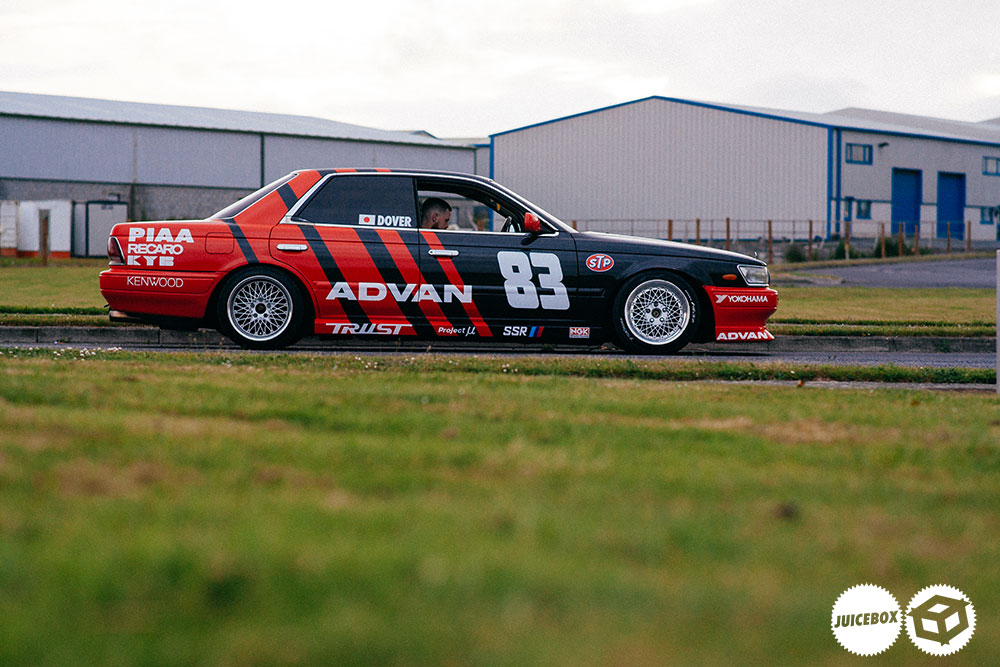 A massive shout out to Andrew from Sticky Business in Ennis who printed everything for us with a minutes notice… I'm sure many snaps will emerge of this beauty after this weekend. As crazy as Gatebil is, I'm sure this thing will stand out nicely…
This is what it's all about.
Stay tuned for much more coming on this beauty real soon.
Comments
comments
Powered by Facebook Comments