Juicebox in Japan: Old Kaidos & RWB
Google maps were kind to us, as we consistently selected to avoid toll roads we were brought deeper and deeper into the countryside of Japan.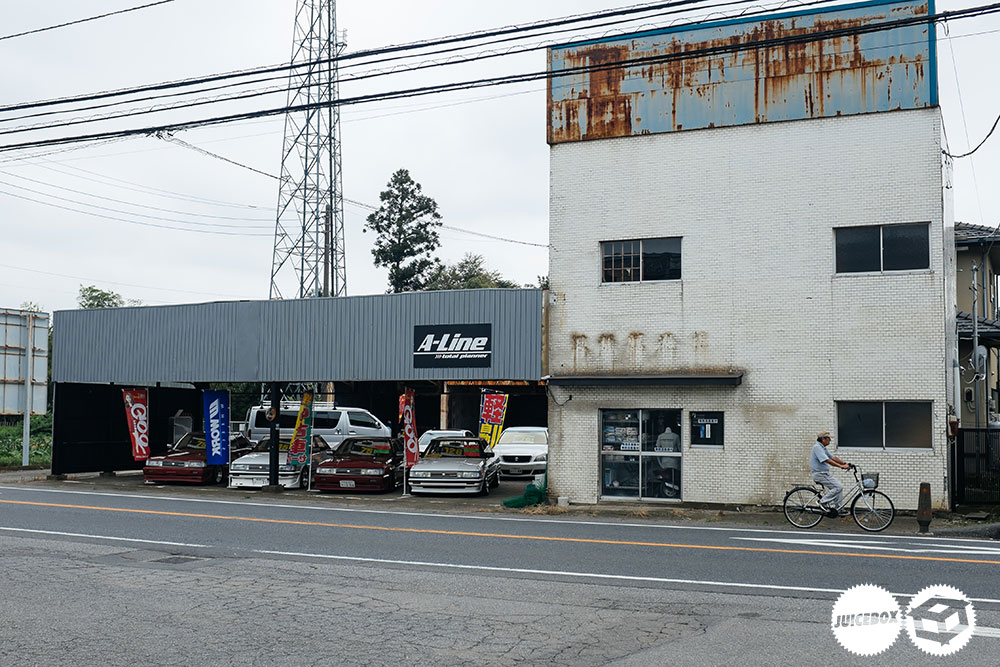 I'll say it now and I'll probably say it again, the fact we avoided toll road was one of the main reasons we got to see so much stuff. As we drove through small towns and back streets we would stumble upon absolute gems like this place.
I've personally never heard of A-Line but they had an incredible collection of cars out front. One of the main things we missed out on with this trip was seeing some of the older Bozo/Kaido style cars and this was a decent enough fix. It was my first time personally seeing a GX71 MkII in the flesh which did nothing but it further the want for one of these eighties bricks.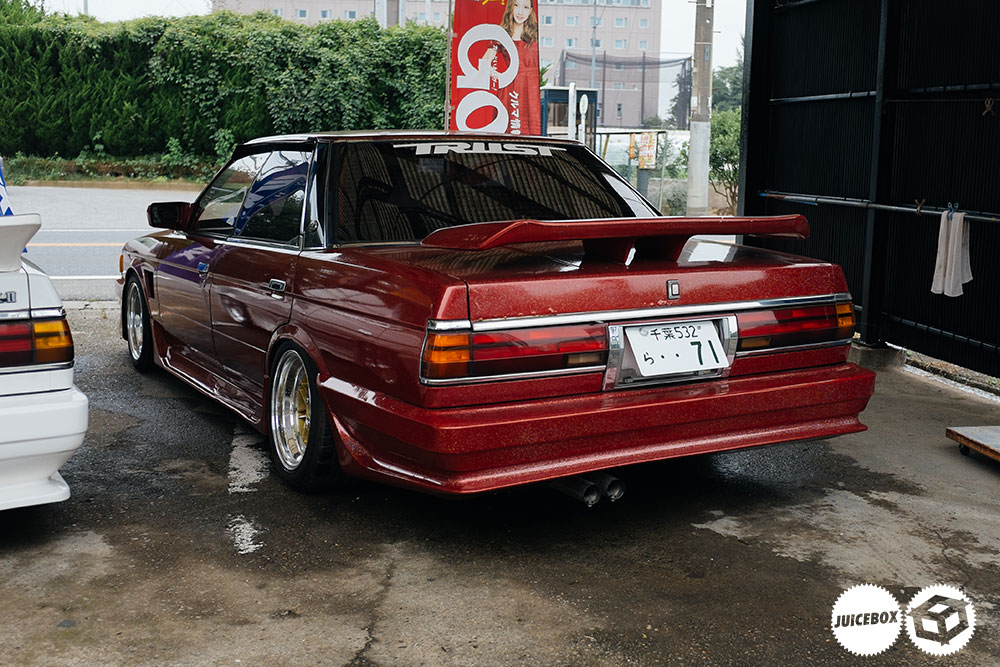 Whats to be said really? Each and everyone one of these was a fine example of the stuff I had been long craving, a style that I've chased after since first encountering it years ago. There is just something so infectious about this era of Japan, the small fat wheels, bolt on flares, paint jobs, and obnoxious aero.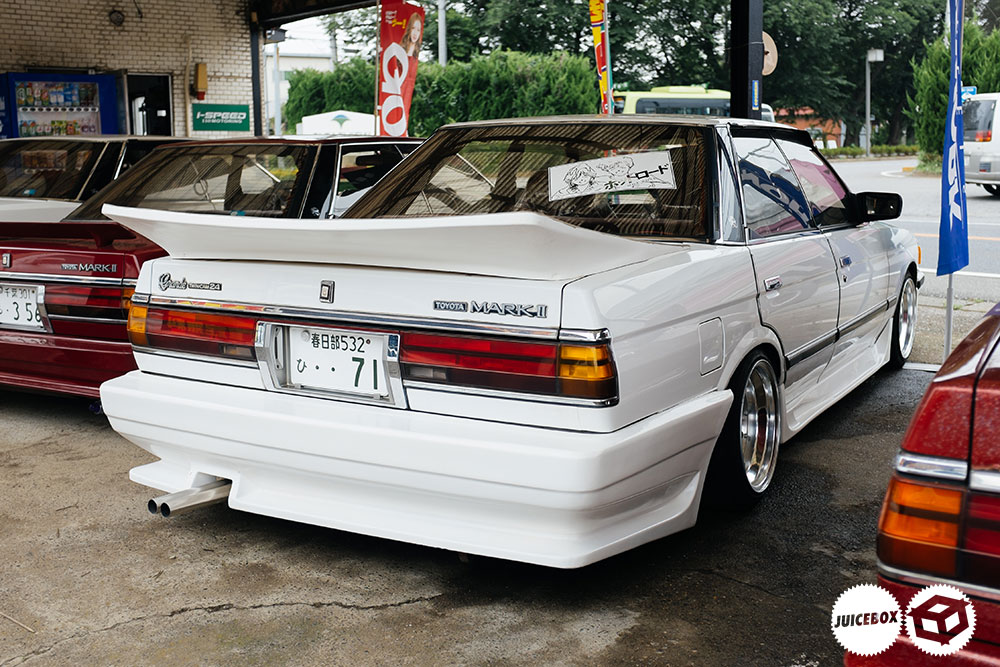 Each example was in a various state which dictated the prices. This Mark II was rocking a very distinguishable rear wing, It baffles me how these haven't become a popular import in Europe.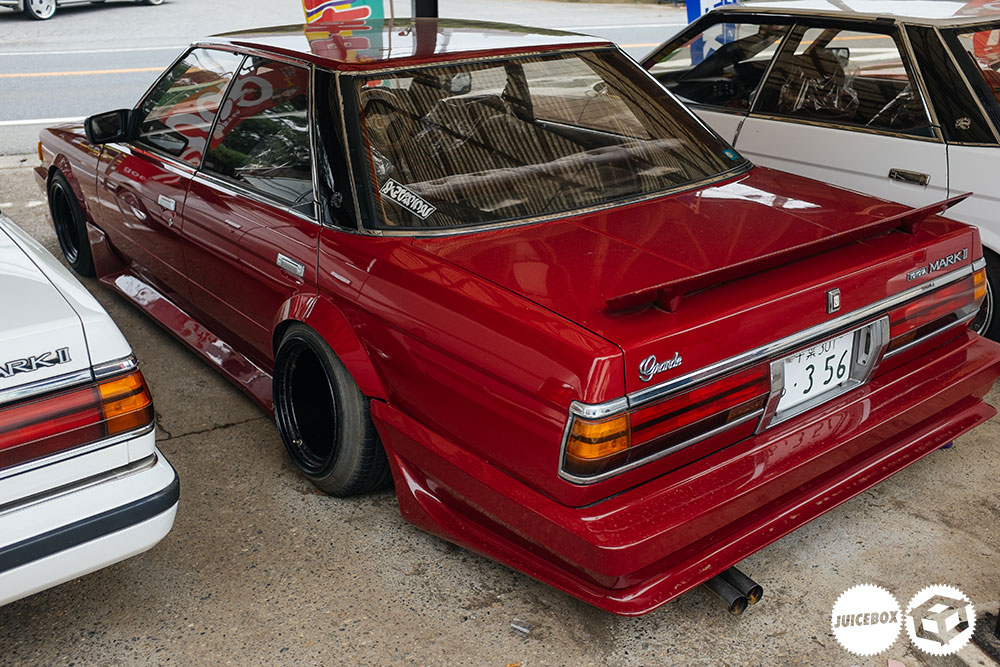 The Black steels against that dark red… what a combo, accompanied by that Hakosuka rear wing… if there was ever a car to ooze style… Check that rear arch work with cuttings for the door, incredible!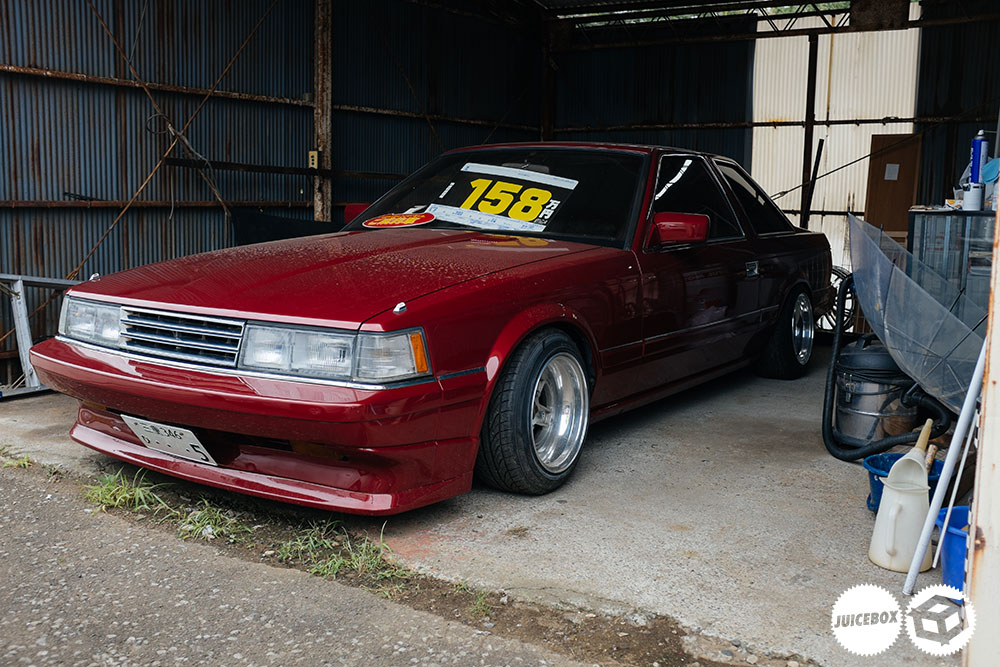 There was a lot more to this place than just the front cars, the owner came out and was surprised to see foreigners, id imagine this place is far from any foreign radar. He was very enthusiastic as he noticed how many photos we were shooting and ran back in to give us all business cards.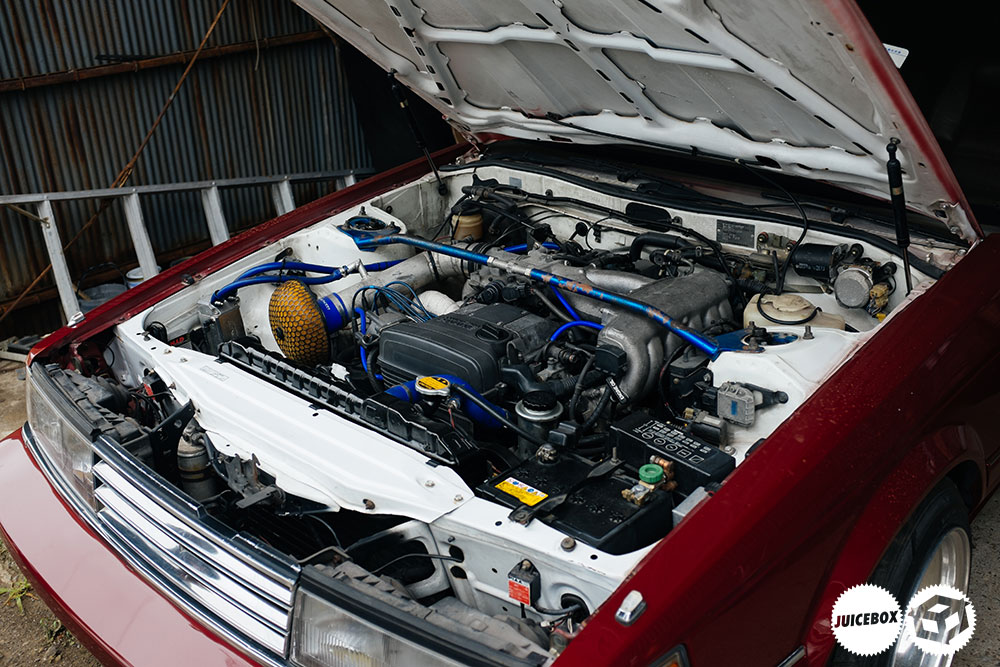 A naturally aspirated 2JZ lump under the hood is probably the ideal setup for this Soarer.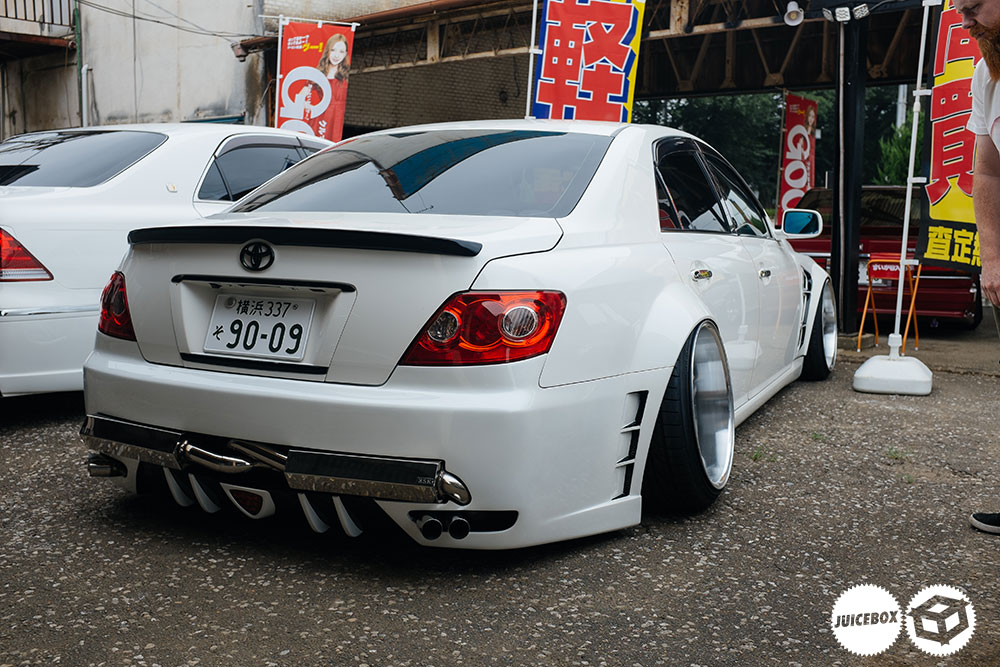 You can see where the older cars have played apart in the evolution and styling of many modern Japanese machines.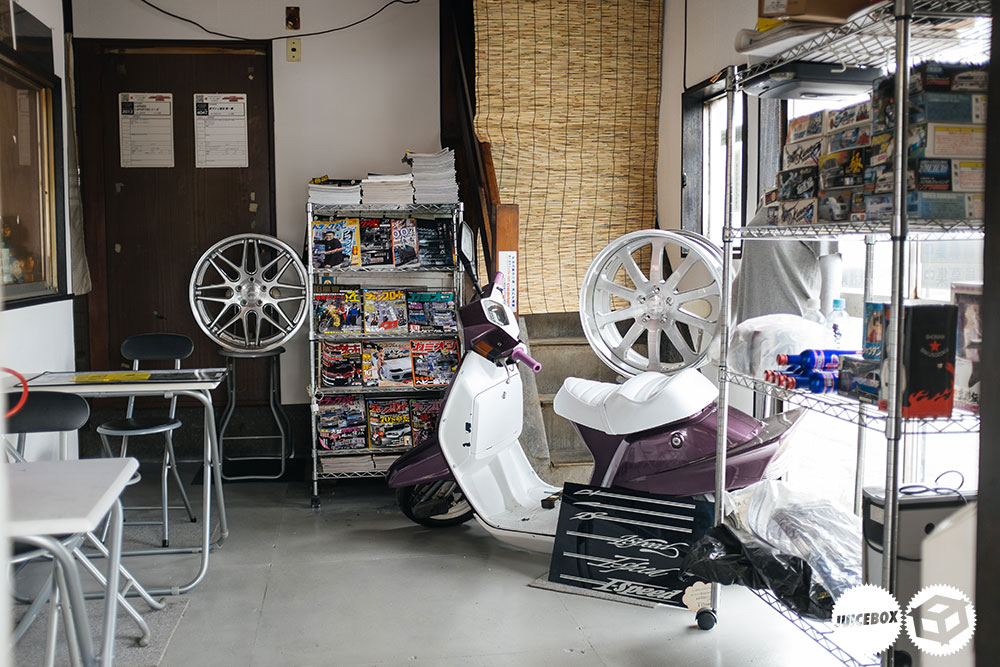 The shop itself was just as cool as the cars, it was locked so I didn't want to pry inside, it's everything I expected from a classic eighties/early nineties small time shop… The scooter, random collection of wheels and mags and a stack of other bits and bobs.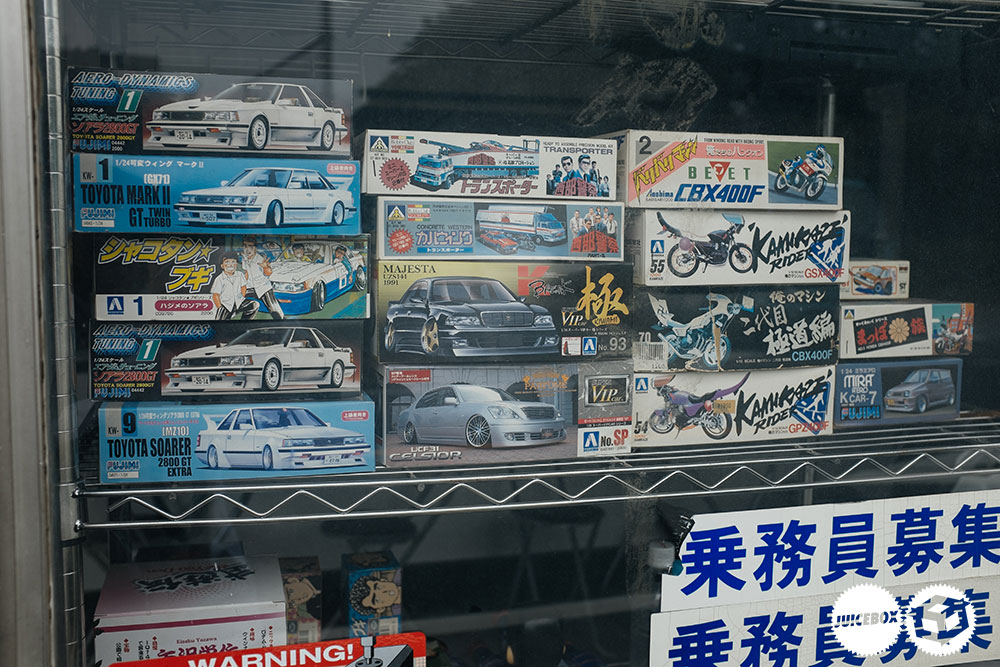 There was a stack of very interesting models on display too which had faded in the window… Probably there a long time.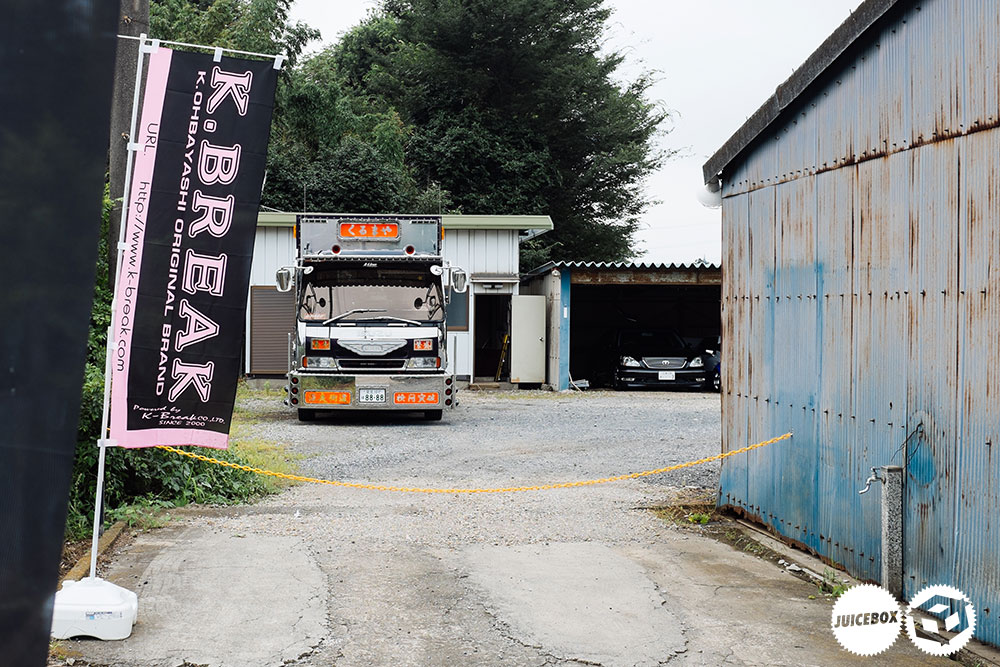 We couldn't help but notice there was more going on out back. This Dekotora styled truck was a bit of a giveaway, along with a few Toyotas lurking under the shed off to the right.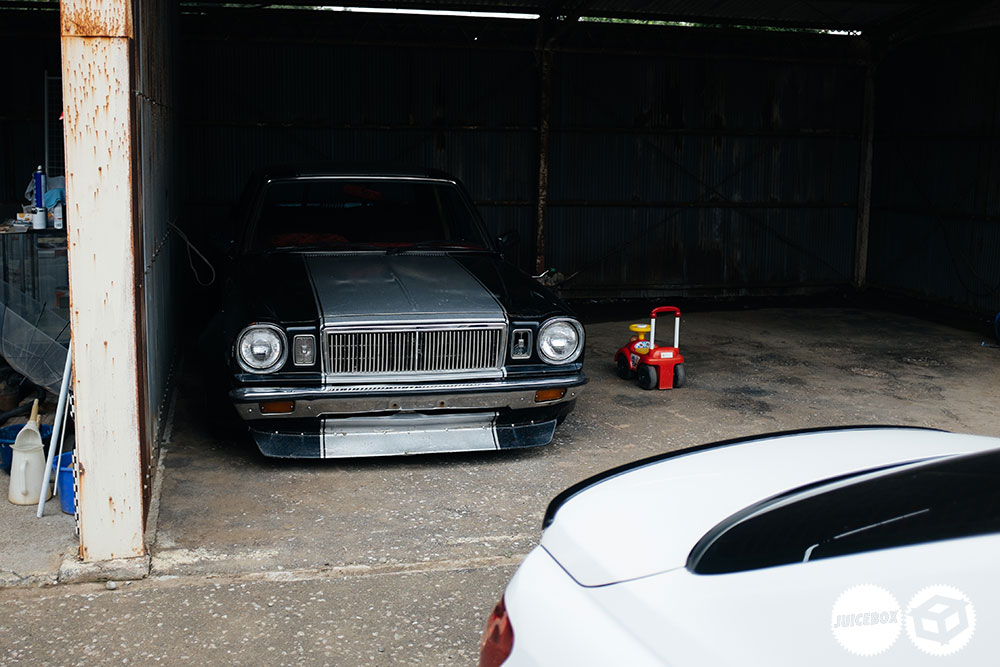 We asked could we go back and take a look and were greeted with an interesting collection. Hints of what this place used to get up to, or what kind of stuff it might still do was this X40 sitting out back.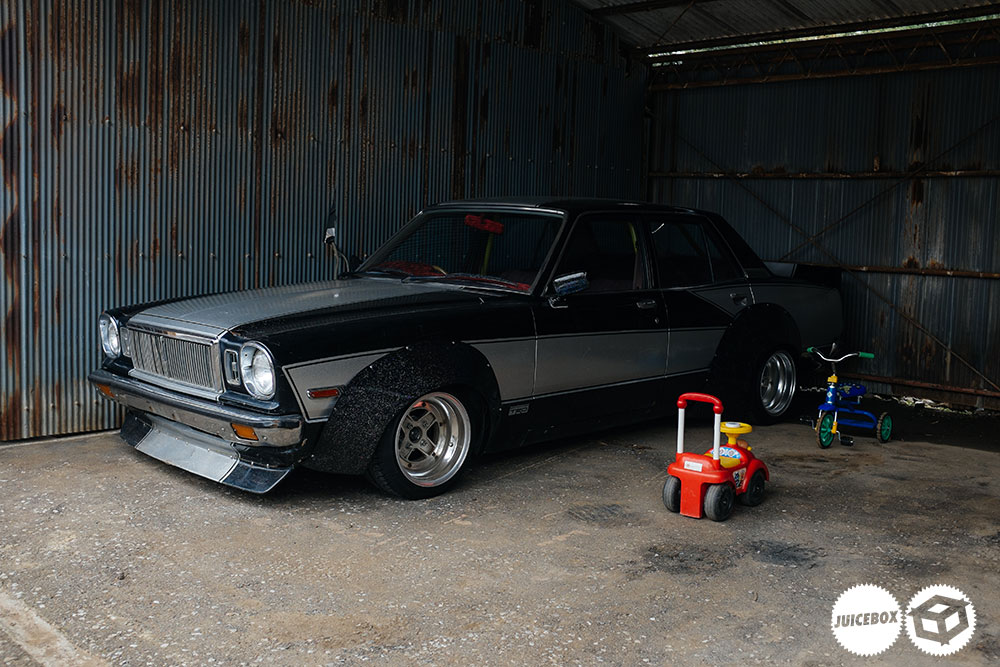 This was my first real taste of the whole Bozo/Kaido look. I've always wanted to see these cars in the flesh as I'd imagine they have a presence like no other. I wasn't wrong, from the paint job to the glitter complimented by the big flares and fat MKII's. This thing was superb. example. The children's toys make this photo!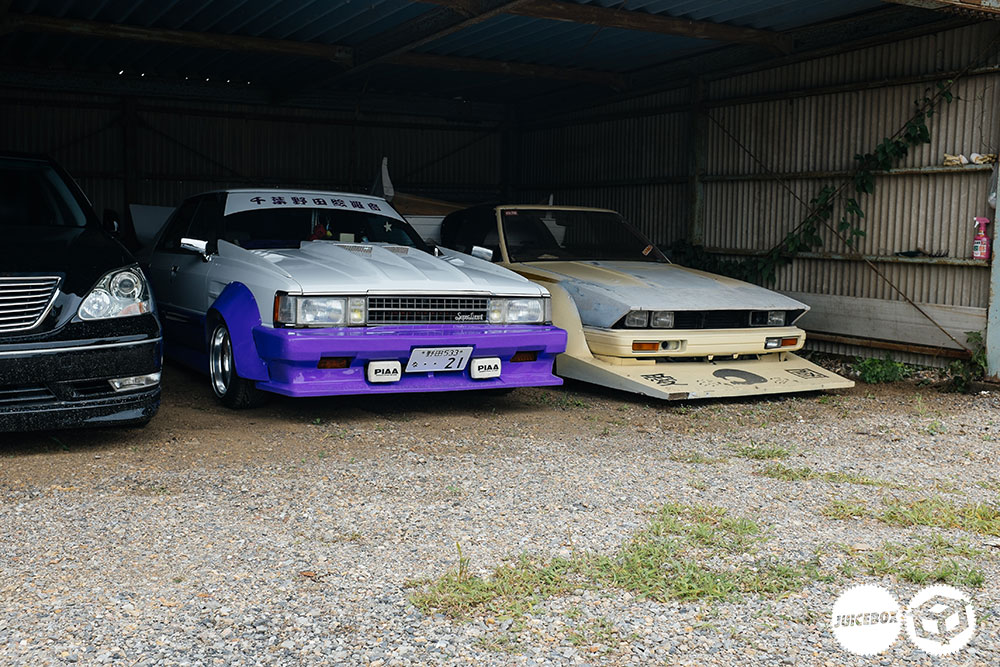 The there was these two, a little more to the Kaido style with the flares and extra bits, the GX61 Cresta Super Lucent was nuts, too bad it was boxed in I would have loved to grab more photos. You can spot the mega wing on the rear.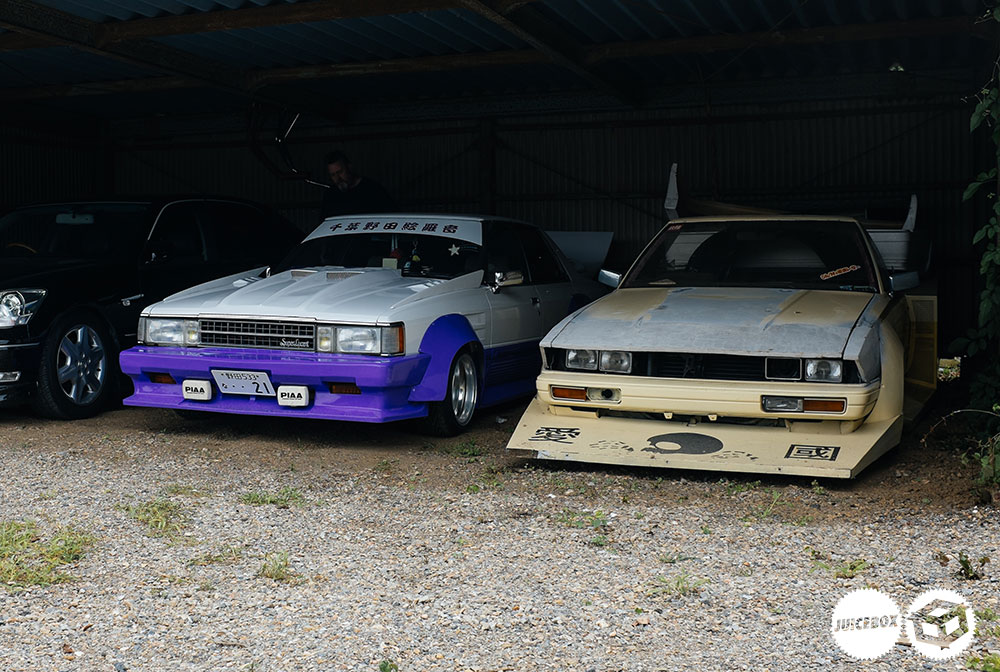 This is the first shark nose I had ever seen. Apparently, this was his old pride and joy, retired out back with mega rear flares and all the usual bits for that super silhouette look. Id imagine this thing has a serious fascinating story. I'm pretty sure it's another Cresta which was hacked into a convertible, I would have loved to have seen this in its heyday. Imagine all the random shops and back gardens filled with these kind of gems! It would drive you nuts thinking about it.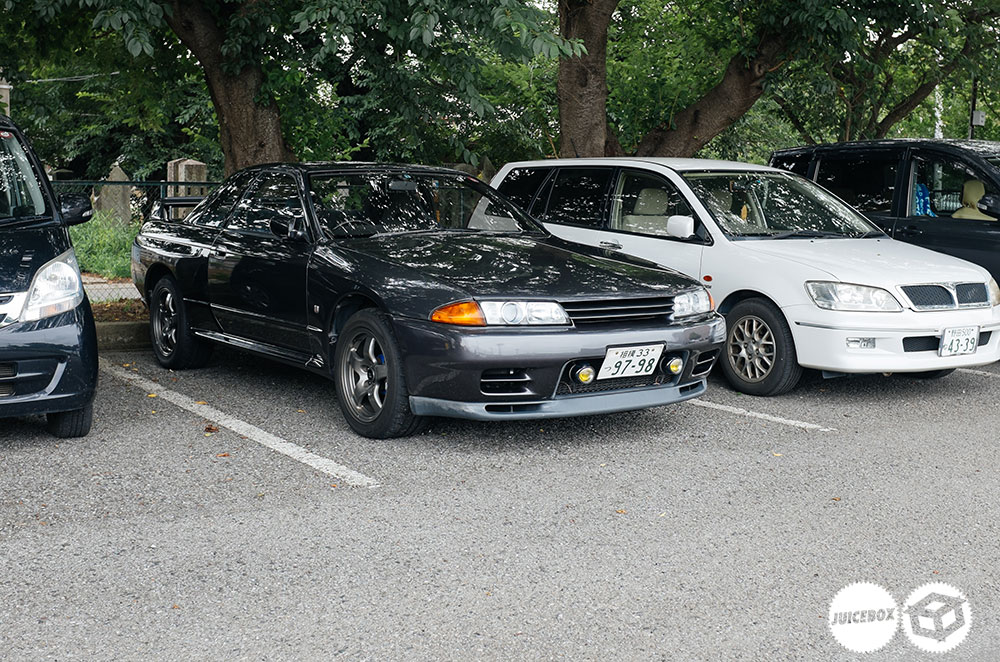 We said our goodbyes to the owner and made our way back to the van only to notice this stunning original BNR32 in the car park across from the shop. As we went to grab a photo an old woman who was just finishing up a tennis session came over smiled and hoped in. We couldnt believe it, but by now should have expected this sort of thing in Japan.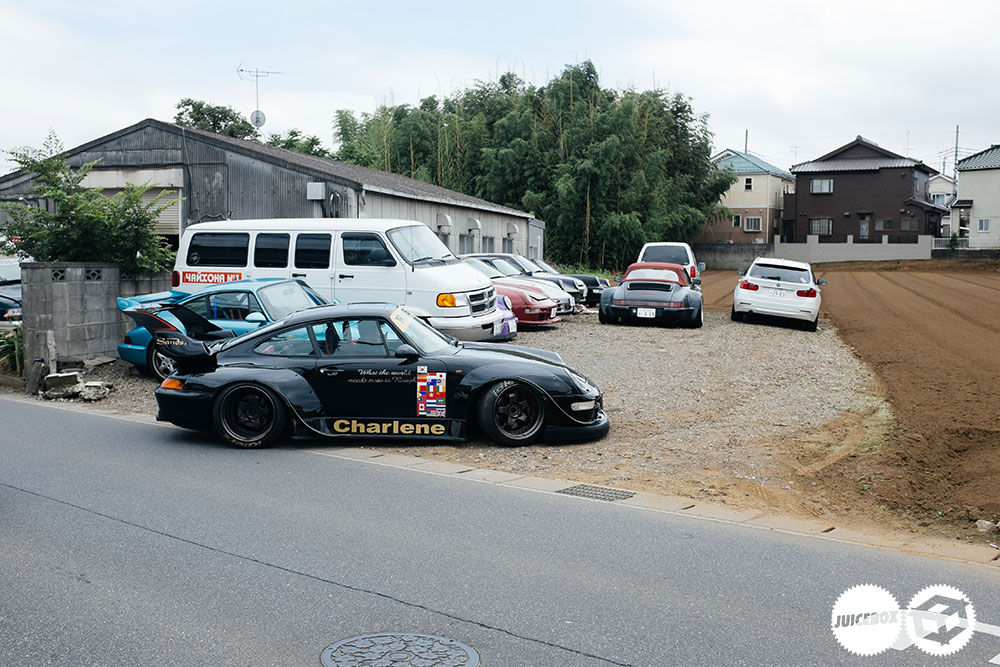 Next on the list was a classic spot, before the explosion of RWB, this place was always on the hit list. You get so numb seeing RWB images spread across the internet that it completely takes you by surprise when one appears in real life.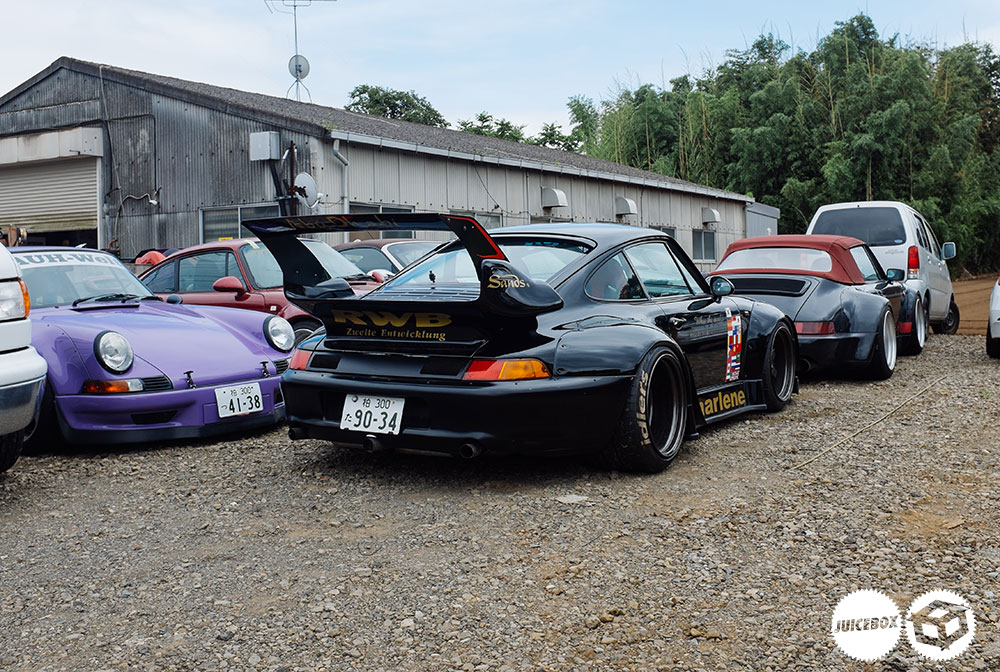 They always look a hundred times better in Japan, that little bit lower, with the right profile, just that right amount of Japanese tatty ness that attracted me to these things long ago. By the time RWB went global the whole idea of Rough World was lost along the way, polishing, air bagging, and LS swapping cars that are supposed to replicate that simplistic functional race car look…
Every example here was jaw dropping, as to be expected. Each Japanese RWB creation is perfection, you can always tell if it's a Japanese example. The raw dish, the rough unpolished rear tail pipes, these cars are exactly as they should be, loved but not pampered.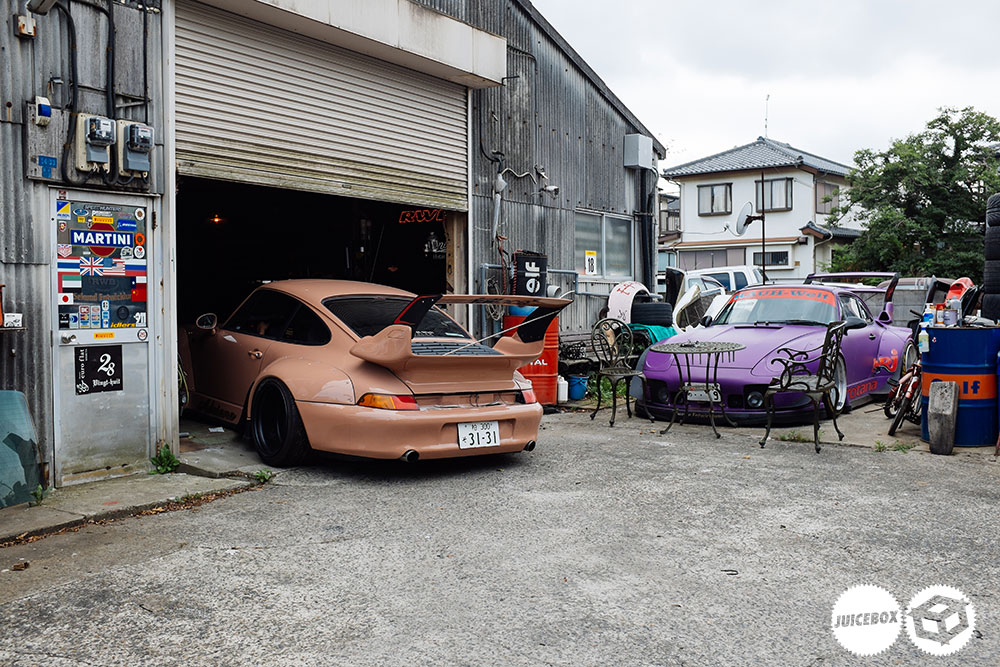 We got lucky, Nakai was home for a few days and they were just opening up shop.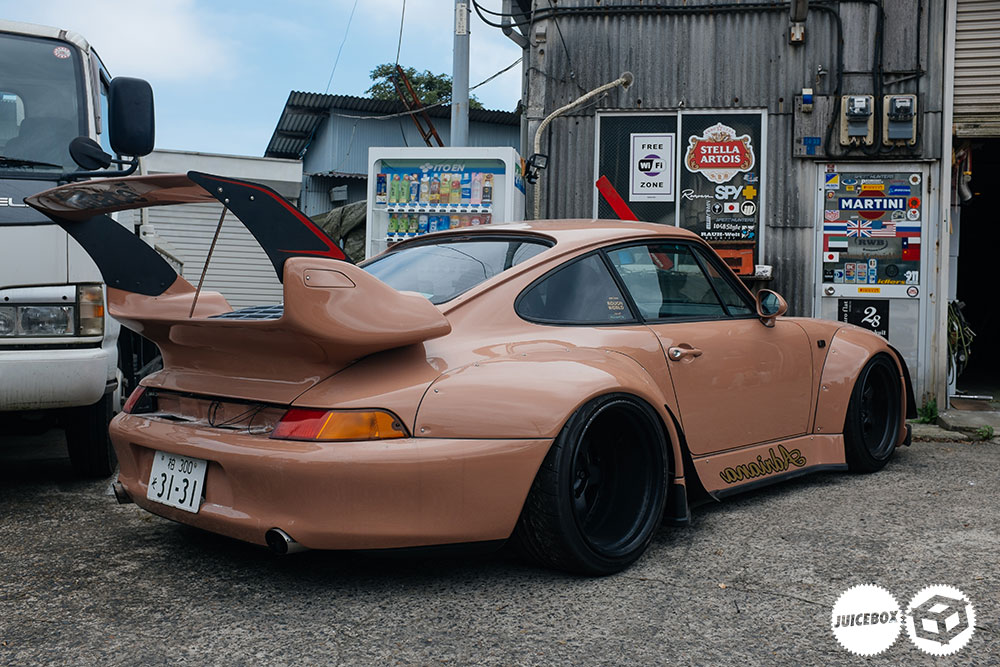 Fuck!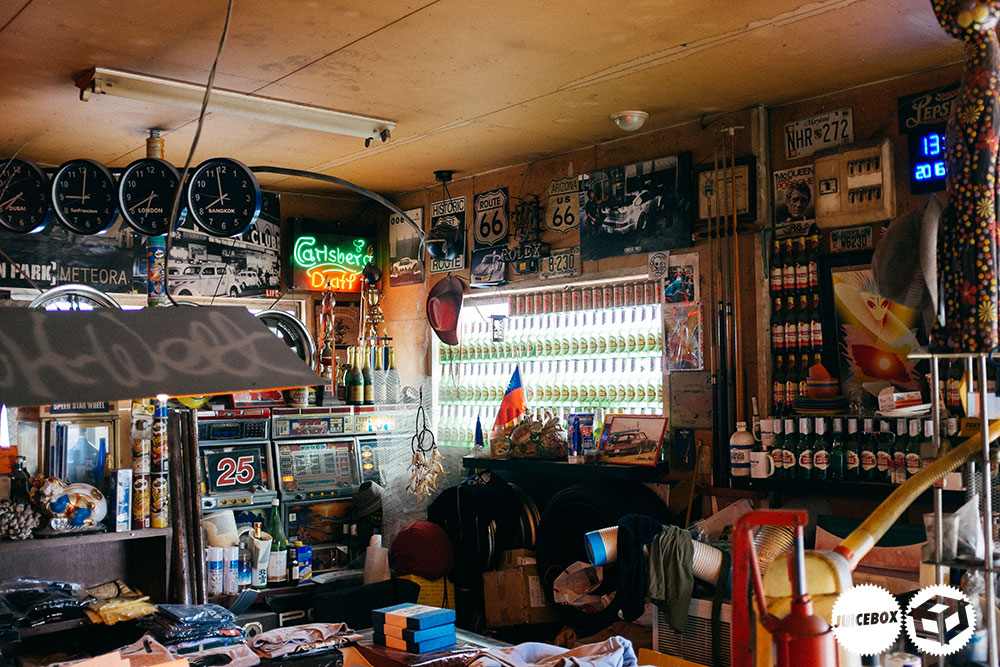 Inside the place over flows with influence and style, arguably the coolest interior to any car shop.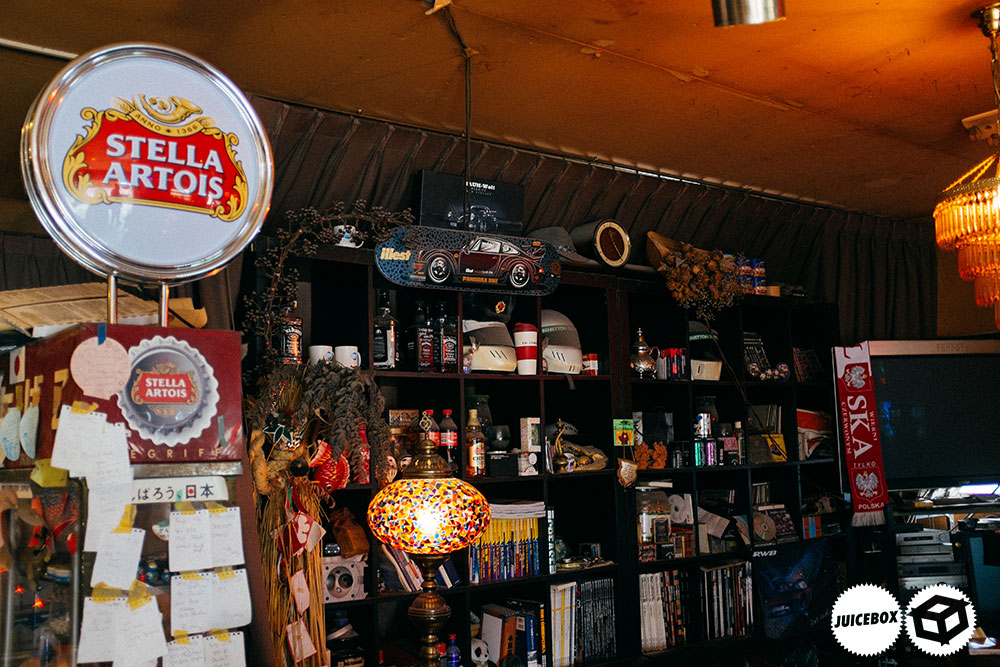 Nakai has collected as much as he can from the Golden era and plastered it around his shop for influence. The sleazy slot machines, old neon signs and pretty much ever little another thing you could think of.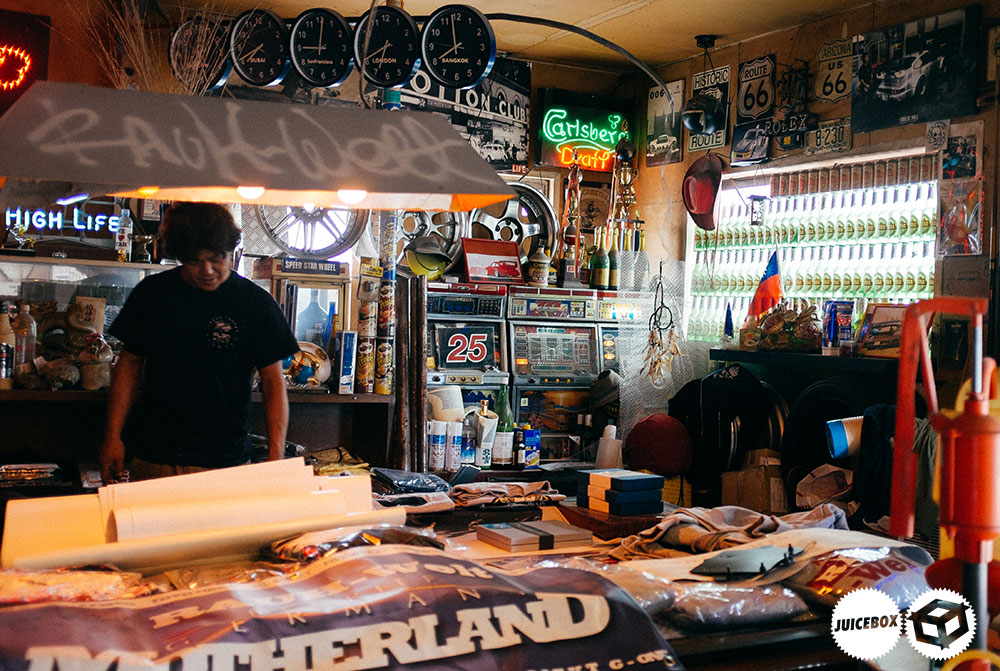 The man himself told us he was just in town for a few days and was flying out that evening, I cant imagine how hard it is on the head to be constantly on the go, it's probably a lot of fun at times but I'm sure it can get a little stressful.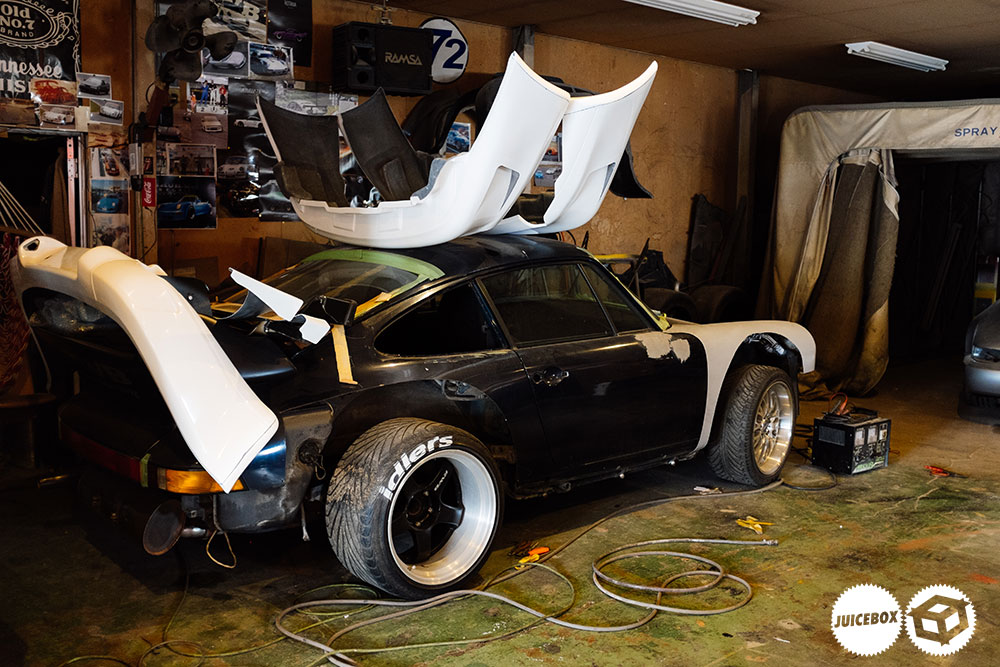 RWBs are almost too expensive in Japan to do conversions these days apparently, the whole RWB buzz in itself has raised the prices of most base cars here.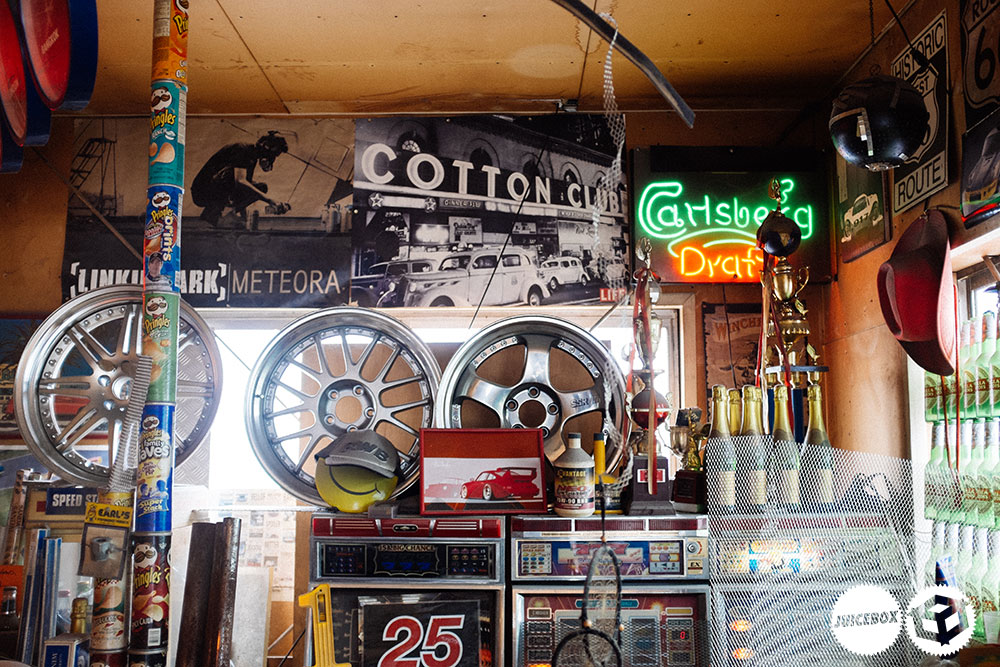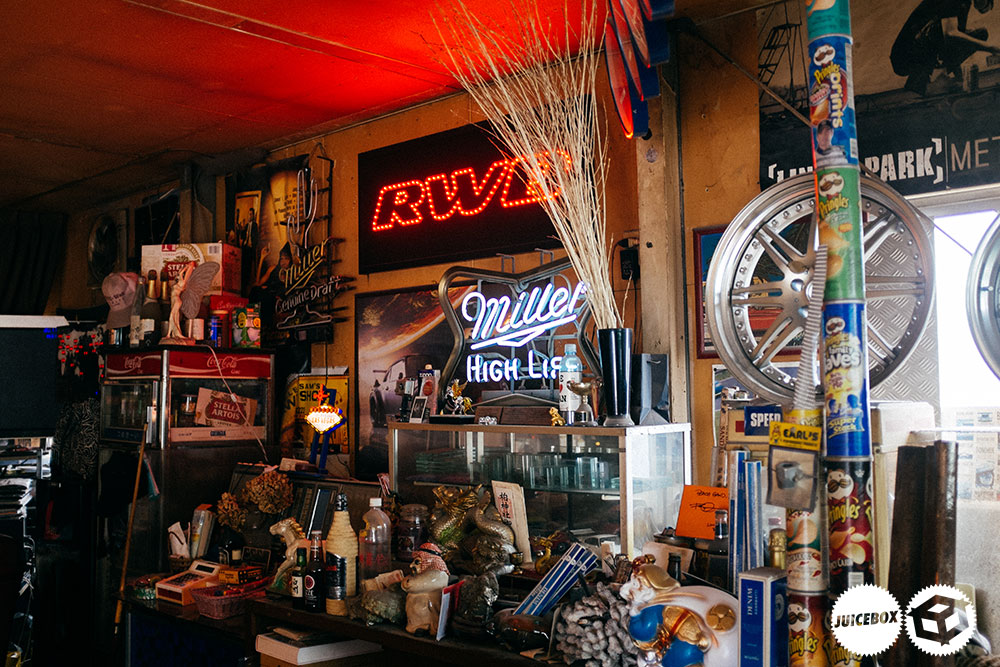 You could send hours in here just going through all the bits and bobs.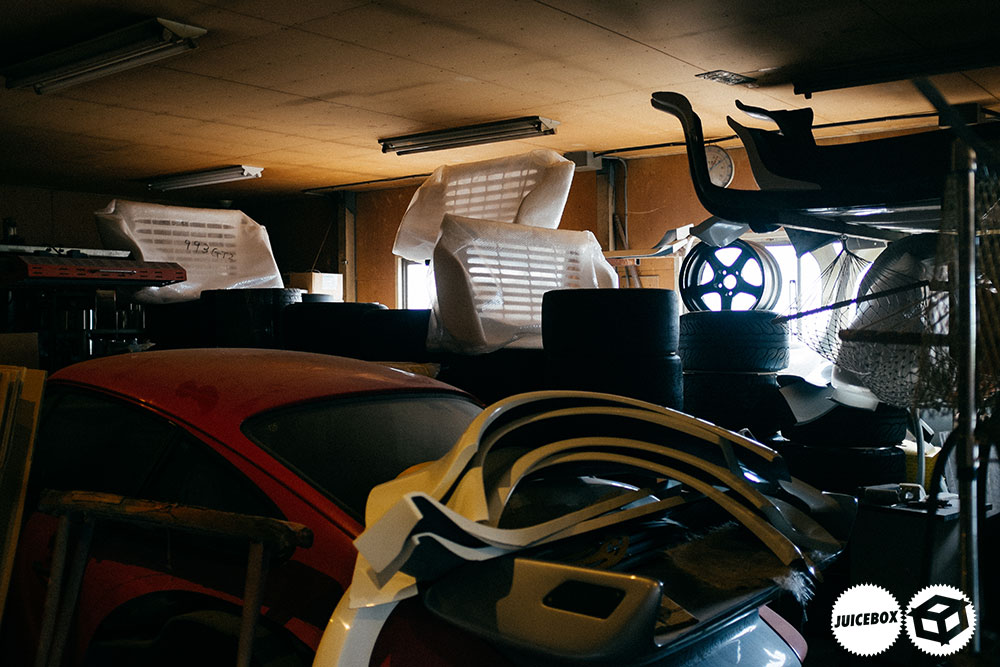 Another semi-finished car buried under a collection of FRP bits.
There was so much to take in, Good friend Alex from Circuit Soul was incredibly inspired by Nakai after spending a great deal of time with him over the years and I could see why. You can spot the Circuit Soul poster up in the top right.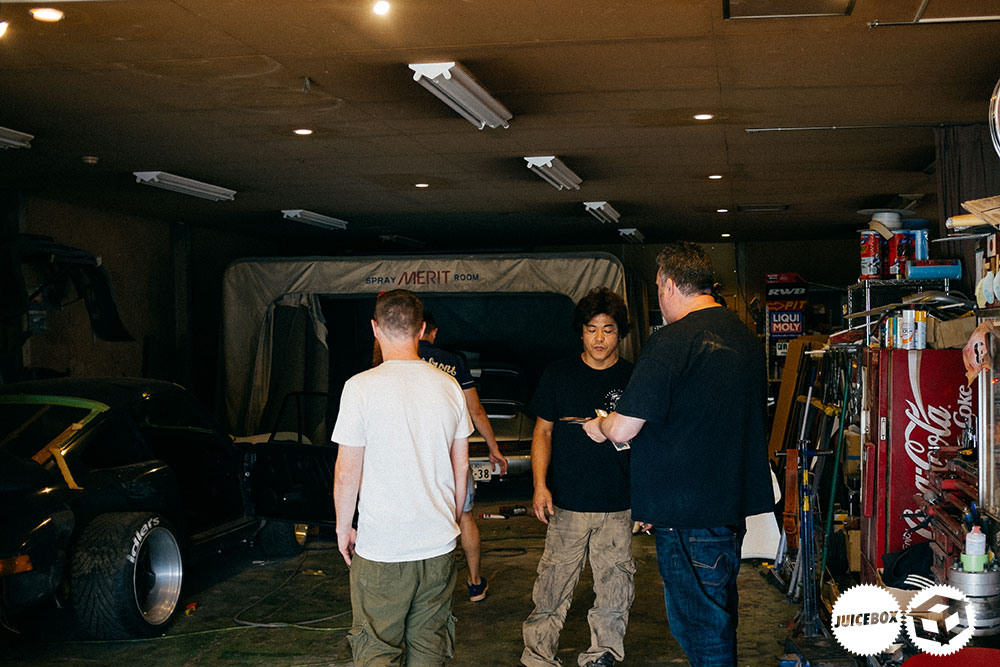 We had a bit of a chit chat explaining where we were from, he laughed and told us he would love to build an Irish RWB someday…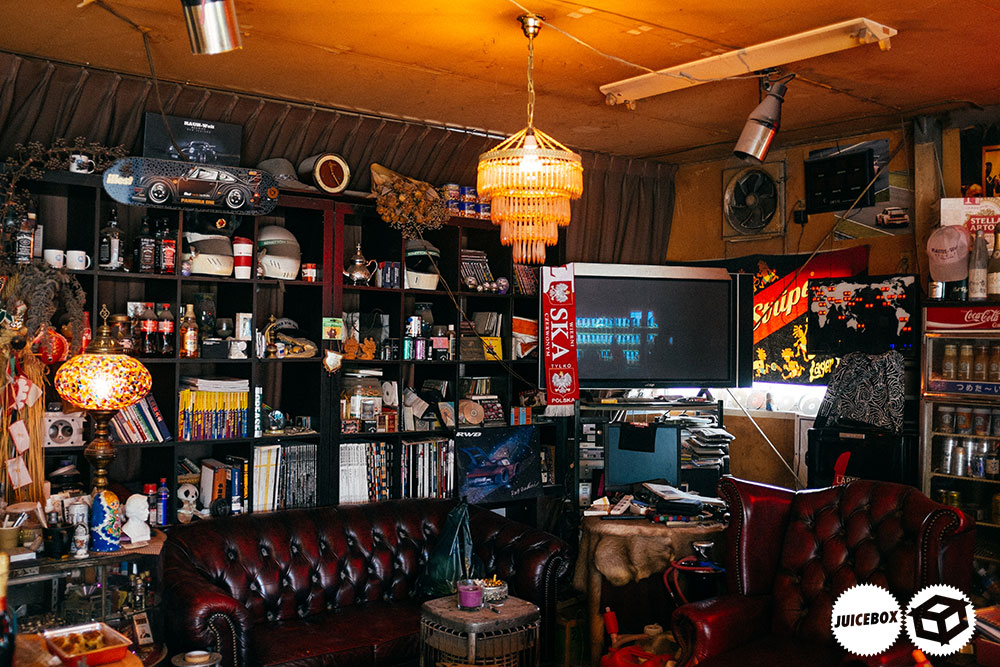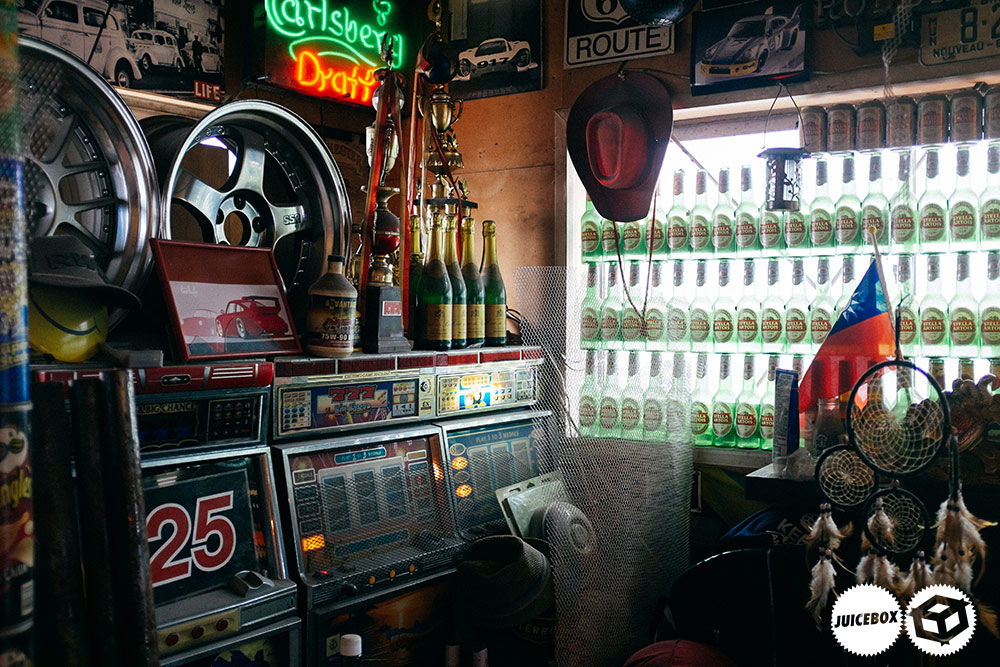 The guys appeared to have a busy day ahead of them so we said our goodbyes and grabbed a few snaps as we made our way to the van.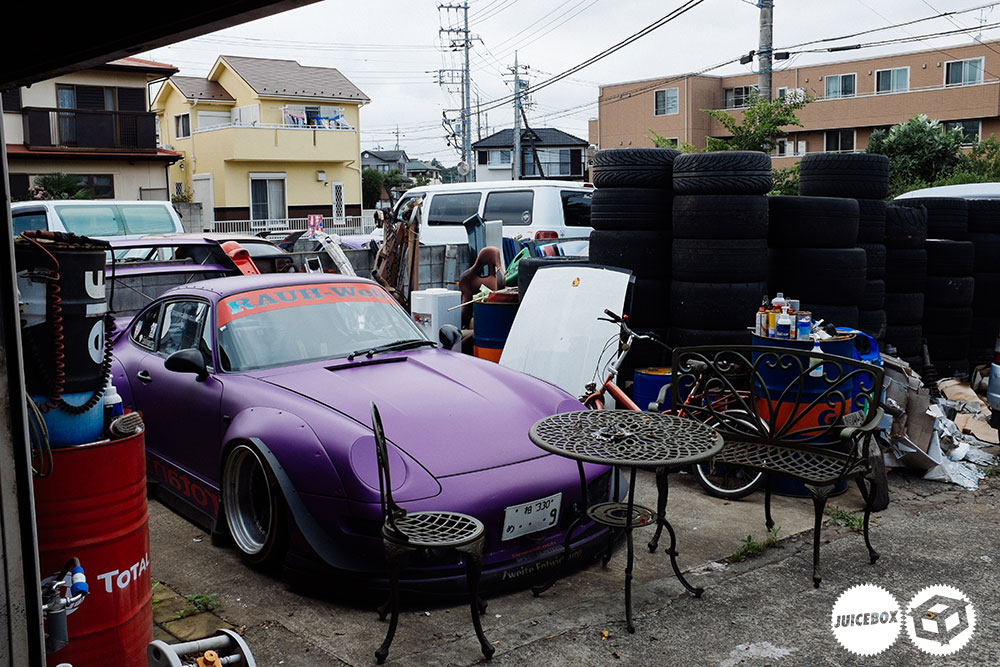 It's completely surreal seeing such iconic machinery scattered around the premises, only looking back now do I realise how cool this place is is, at the time you are trying to take it all in at once.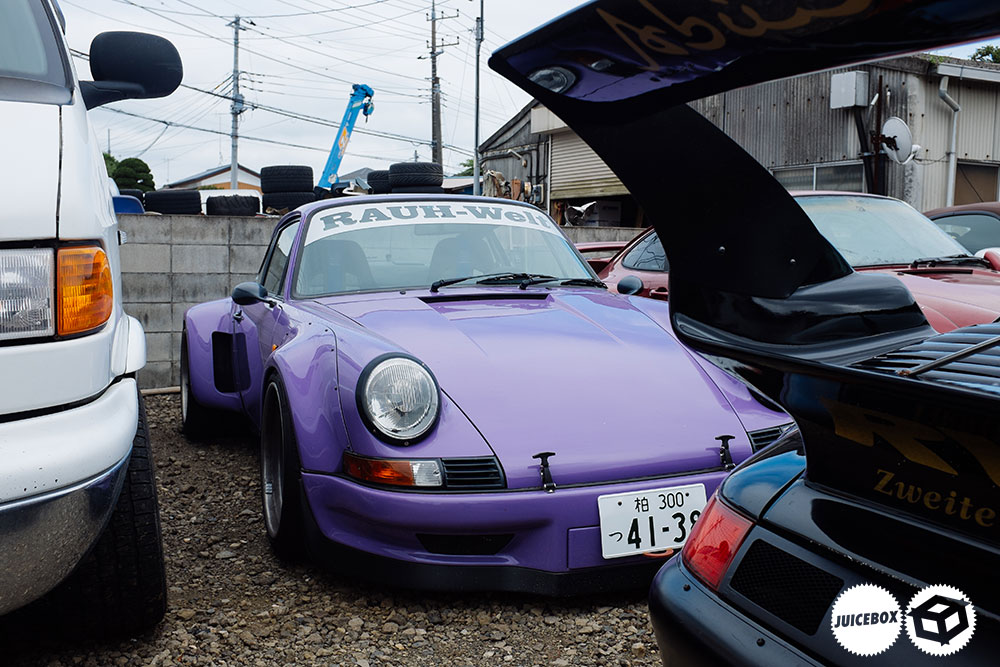 Its the little imperfections I love about the real RWB cars, the stone chips, the unwashed rims, the small bits missing here or there.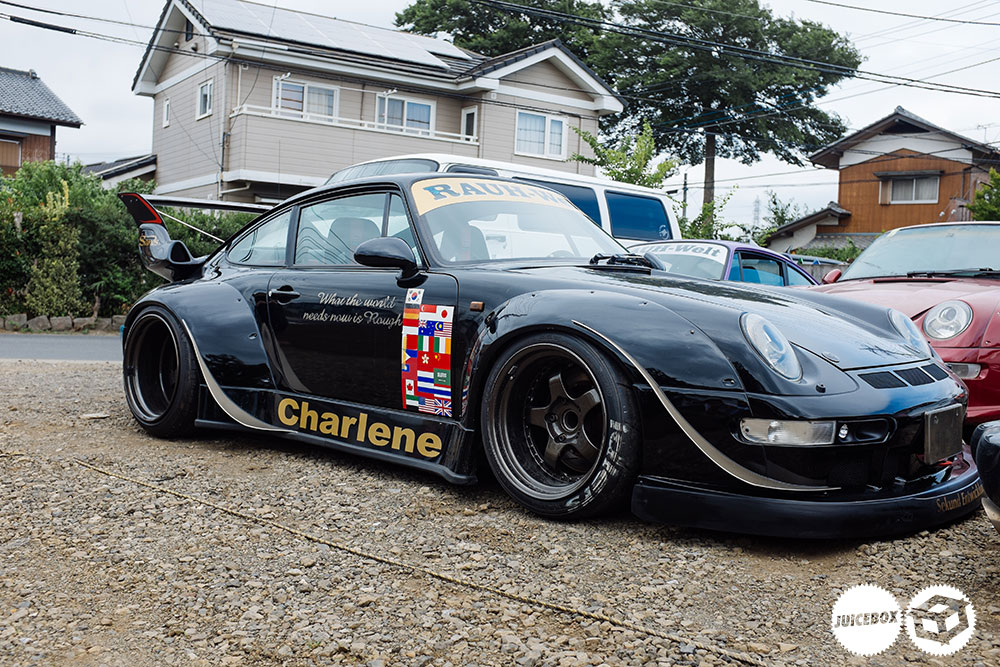 None of these cars were ever intended to be show ponies, what made these cool was the fact they were hacked up and fitted with big Japanese wheels and sticky tyres, exposed rivets and not so perfect drilled on front lips with a big wing out the back. A mesh of Bozo styling meets German race car.
Seeing all these in real life reminded my why I had such a love for RWB and the whole rough world image from the start. You know these get driven hard and have the imperfections to back it up.
They don't frequent stance shows or dubstep videos or sit in some rich guys car collection and I'm sure those tyres done get shined either.
That's what makes a true RWB Porsche.
Till next week.
Comments
comments
Powered by Facebook Comments