Air out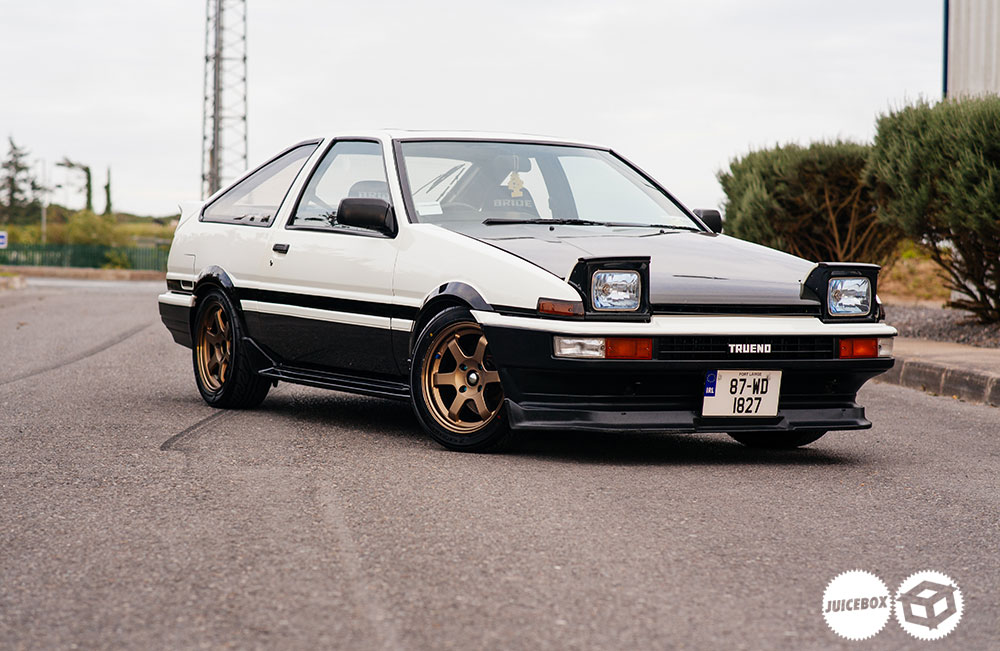 This car will always be one of the main reasons I fell in love with the AE86 and that proper Japanese car style.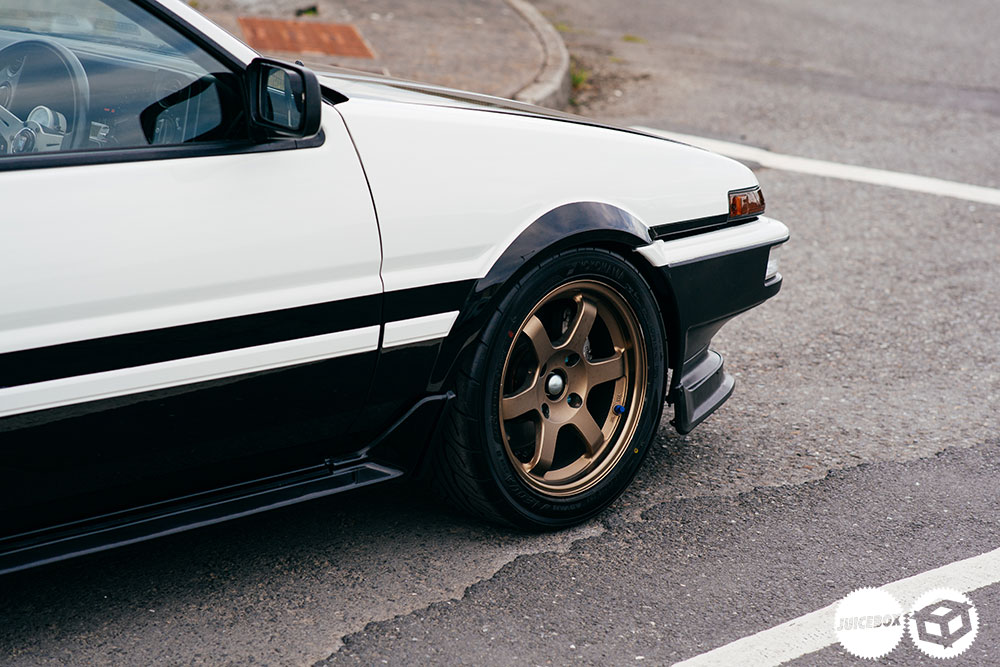 In a time where flushing door handles and sound systems were the answer, Bryan was daily driving/drifting this beauty, clocking up and impressive 150+k miles over the time it was used as the main driving machine in his life back in the early millennium.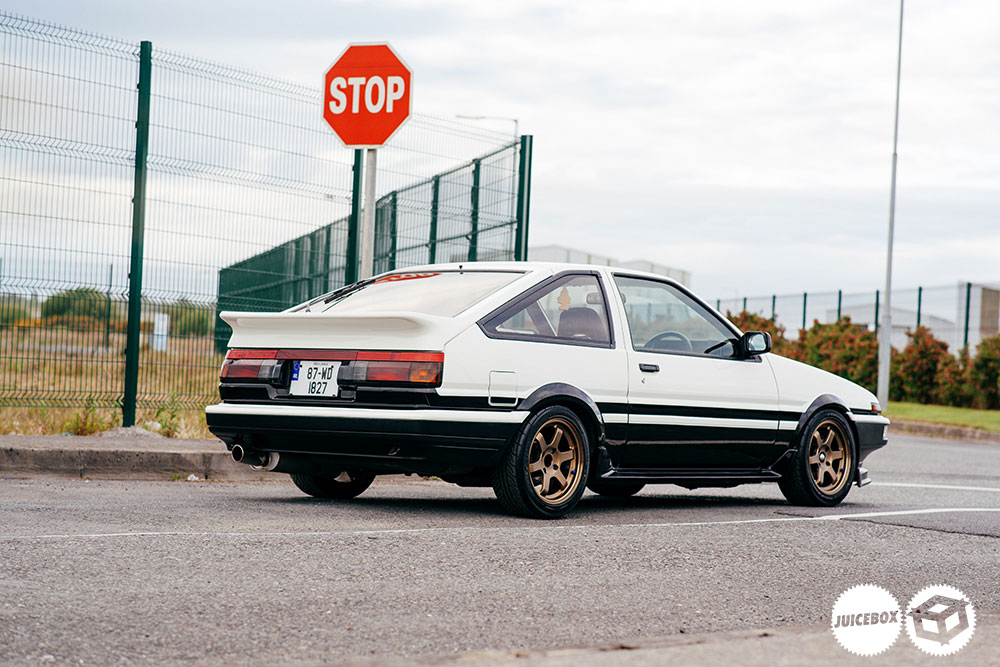 This Trueno has always looked perfect, the car transcends any era. This beauty has always been a reference for my own personal taste, a good baseline, especially in the earlier years when everyone else was on another trip. Always a source of inspiration on what to look for in a good build.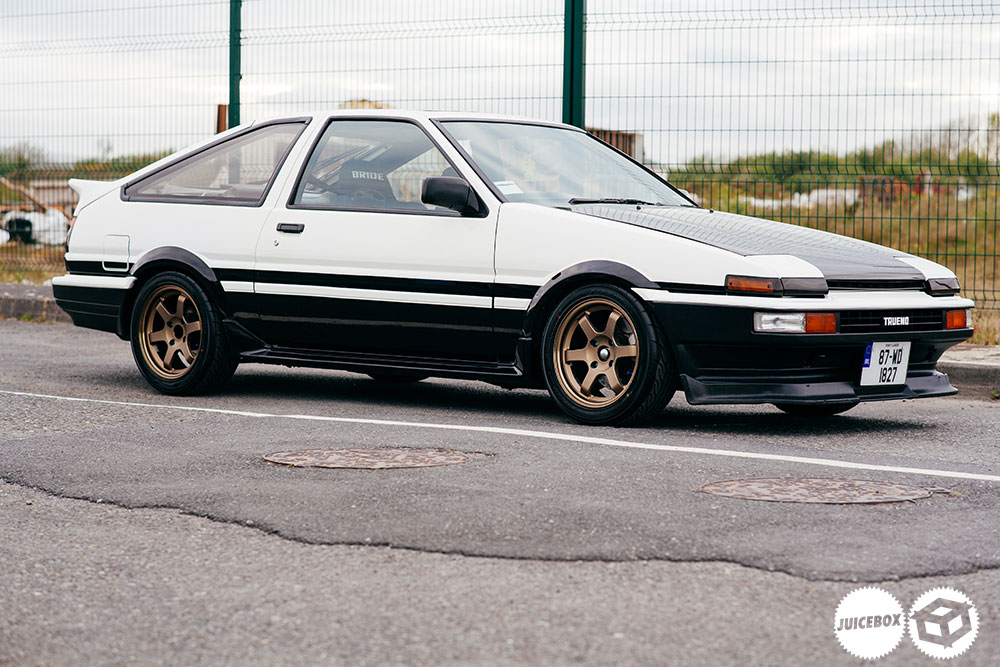 It's not around much anymore as it's been in hibernation for quite some time now, awaiting a massive overhaul (yeah I know it looks perfect) but a few major problems need attention, a relentless quest for perfection, dictated by that ever evaporating wage slip.

Right now it's sporting some fresh TE37's, again only complimenting the cars timeless immaculate image. On this rare occasion, Duggie gave it a polish and brought the Trueno out for a quick bit of fresh air.
I took this opportunity to grab some snaps as we stood back and admired one of the most iconic, cult machines Japan gave to the car world.
Comments
comments
Powered by Facebook Comments