WHITE LIGHTNING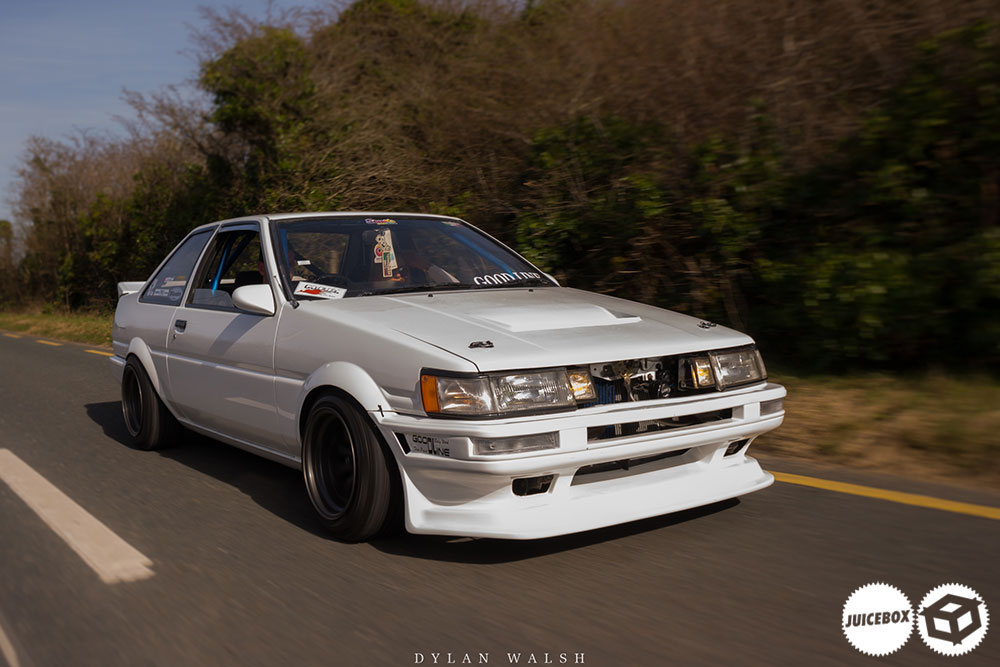 I love when something comes through the inbox that stands out. This lovely 2 door was freshly snapped by an up and coming young chap known as Dylan Walsh who's just fifteen years of age and already has a great eye for cars and photography.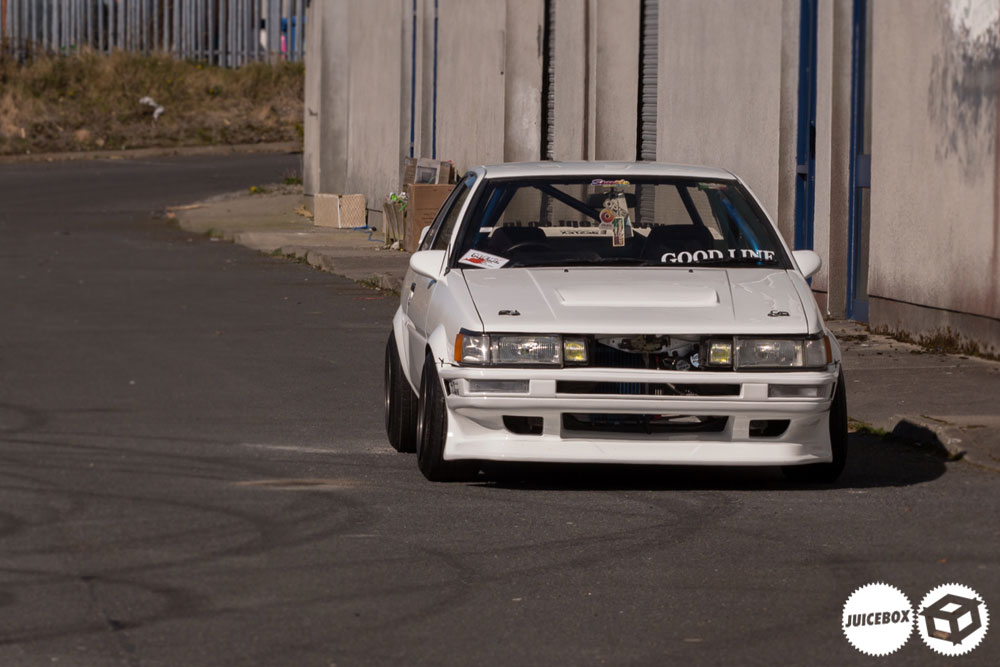 I love this photo set he shot with this freshly assembled Levin. The Goodline front end, no side skirts and that Noby Booth wing out the back, a look I could never get tired of.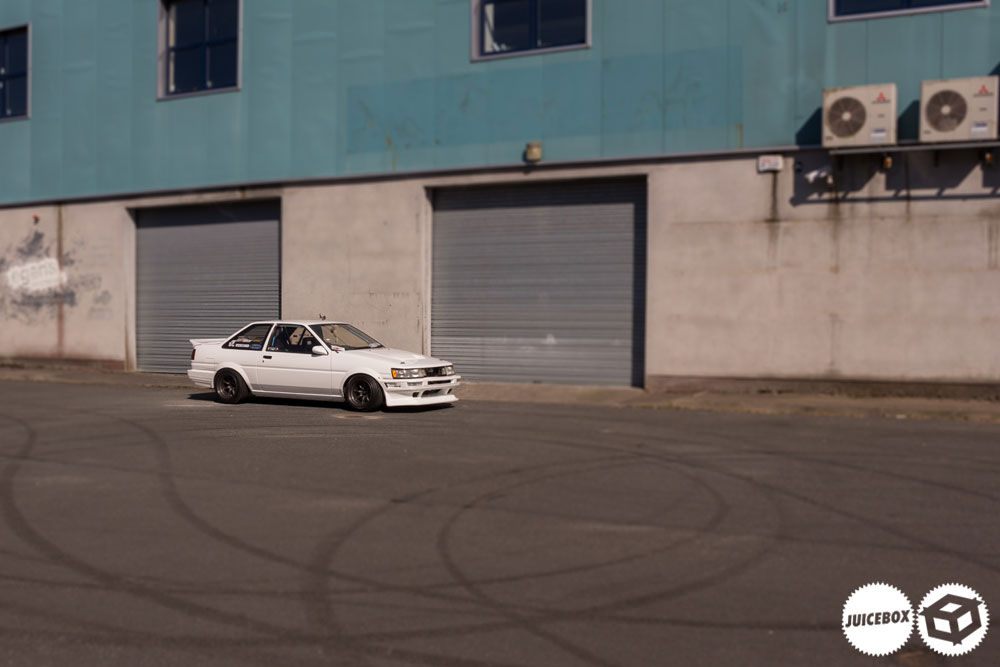 The 2 door is often overshadowed by its three-door brother, and generally the second option for many people, I've always had a hard time picking but if I had to build a 2 door it would be pretty close to this one.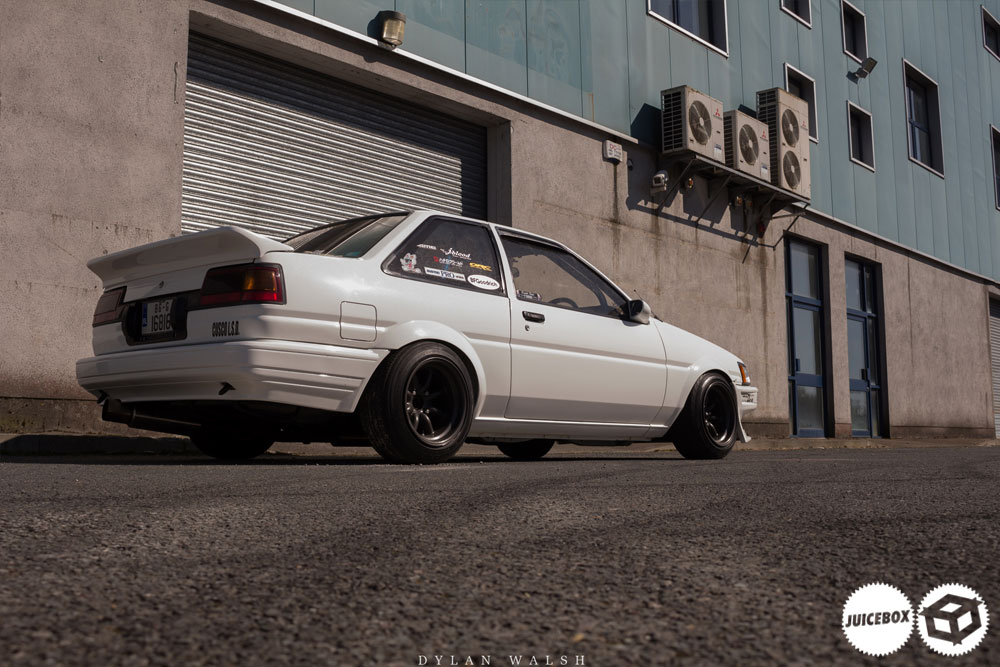 Unfortunately, we can't travel all over the country and catch every gem that has been popping up lately for free time is a serious asset these days, regardless we have up and comers like Dylan who did a magical job capturing yet another great Irish AE86 build.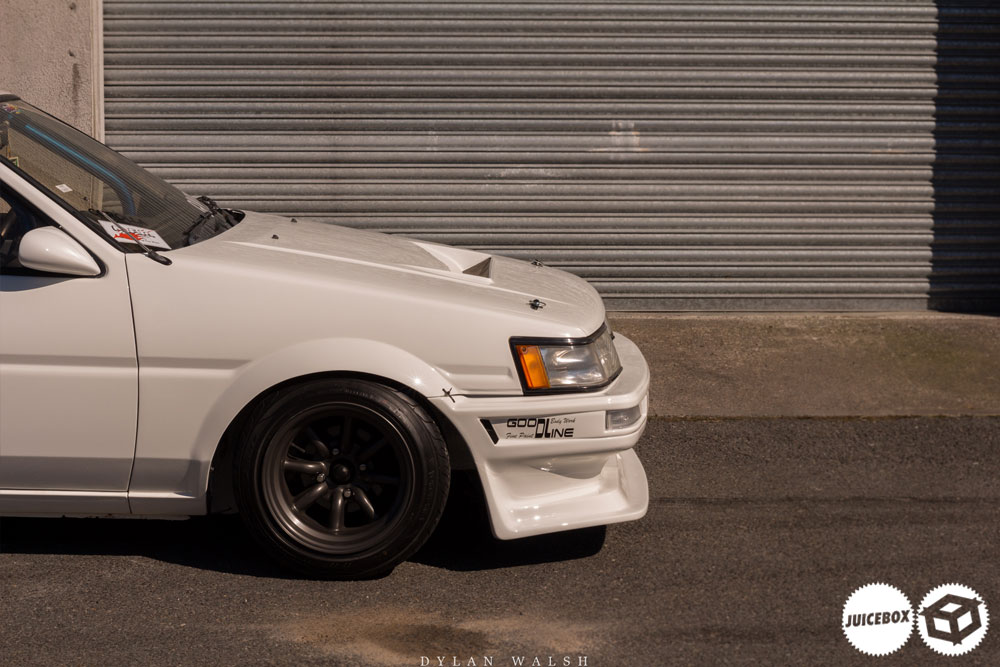 The white with 14" Watanabe shoe choice is timeless, accompanied with those flared arches and choice of stickers in the rear quarter glass, simple yet so effective.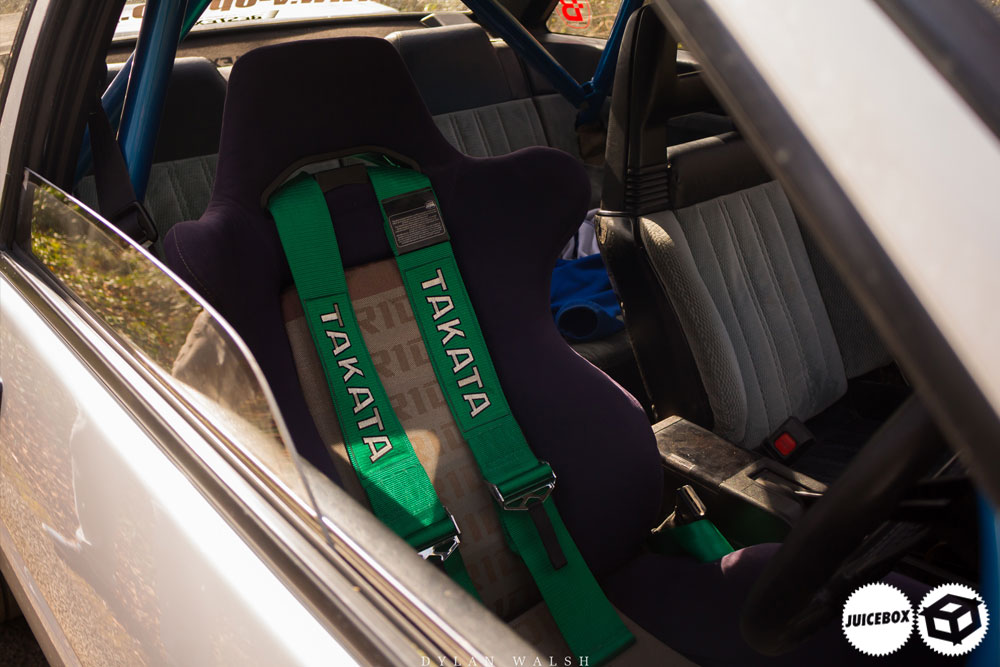 The Levin front always looks so proportionate with the 2 door shell. It continually baffles me just how many great 86's reside here on the Emerald Isle.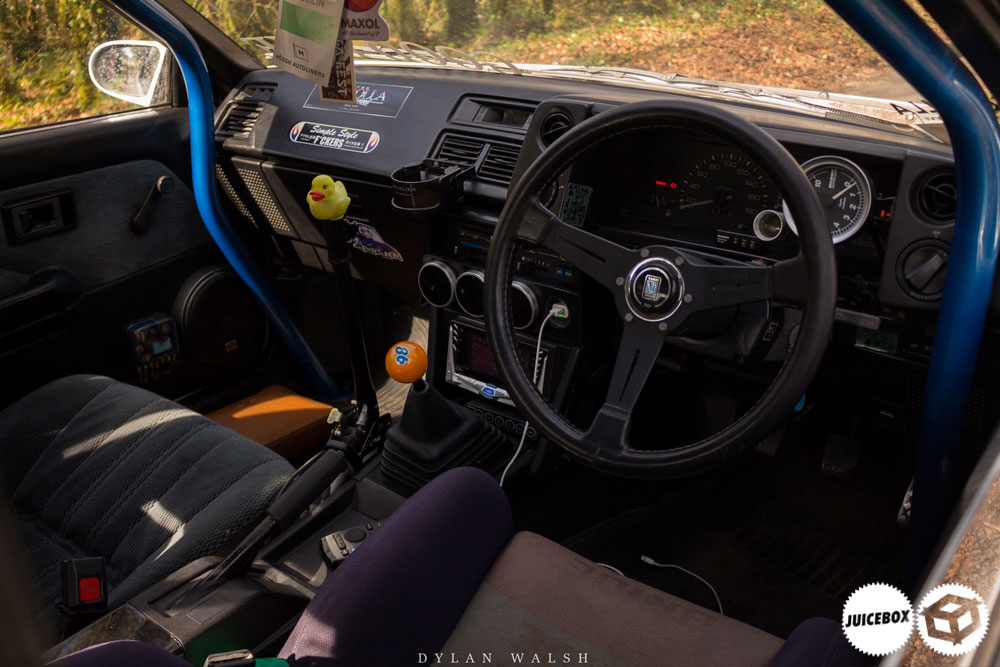 I'll let his photos do the talking and leave the spec list below.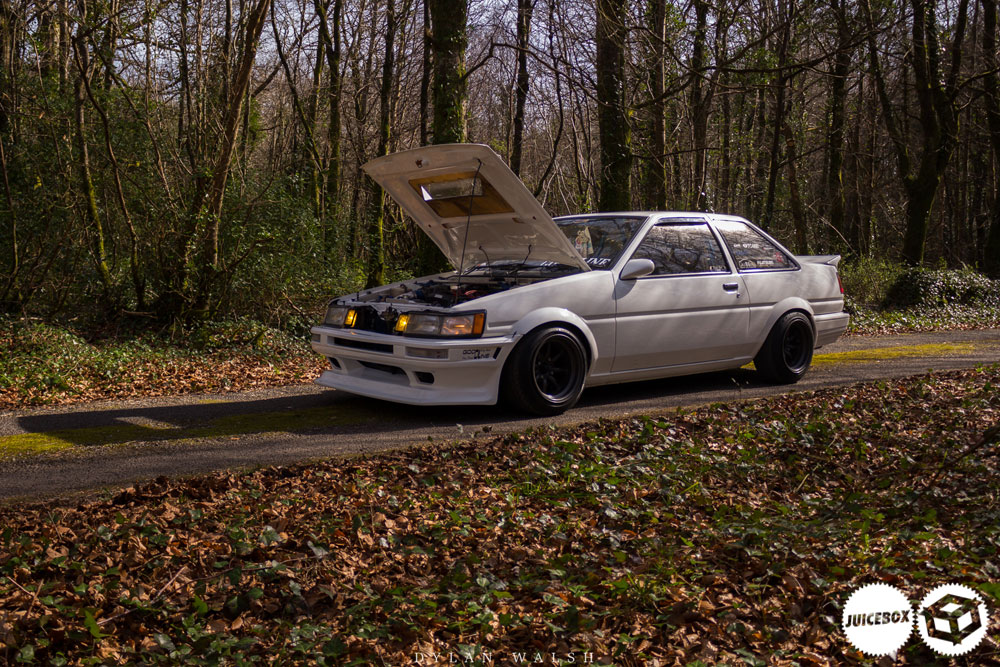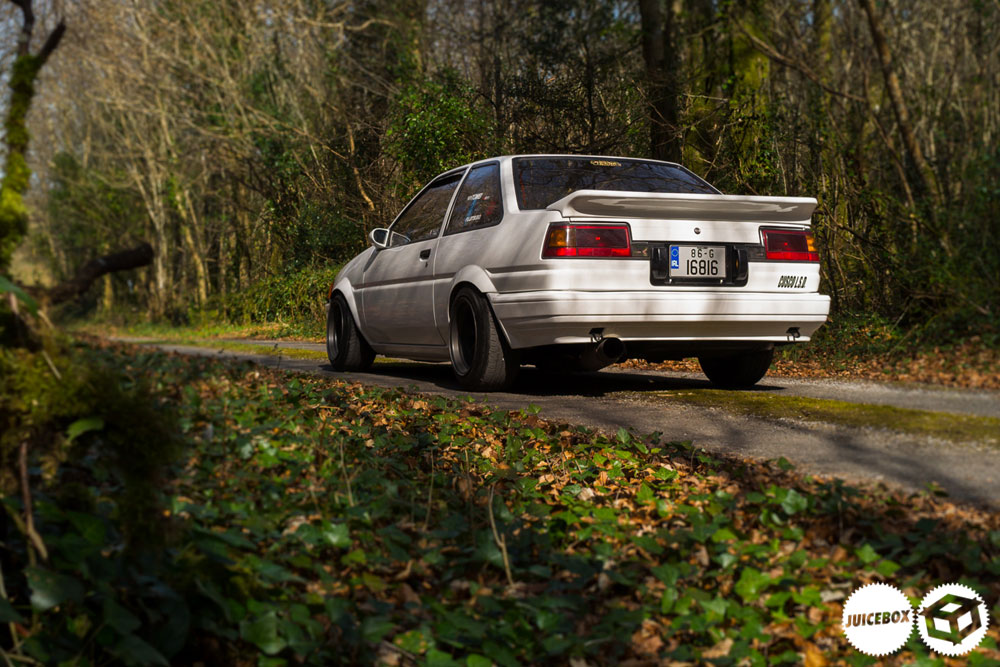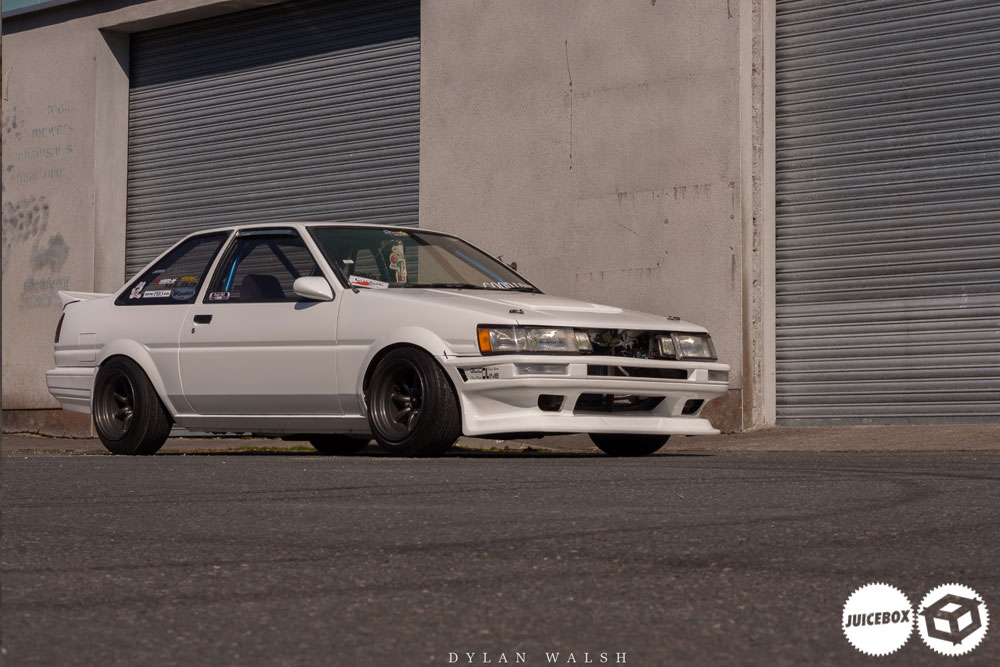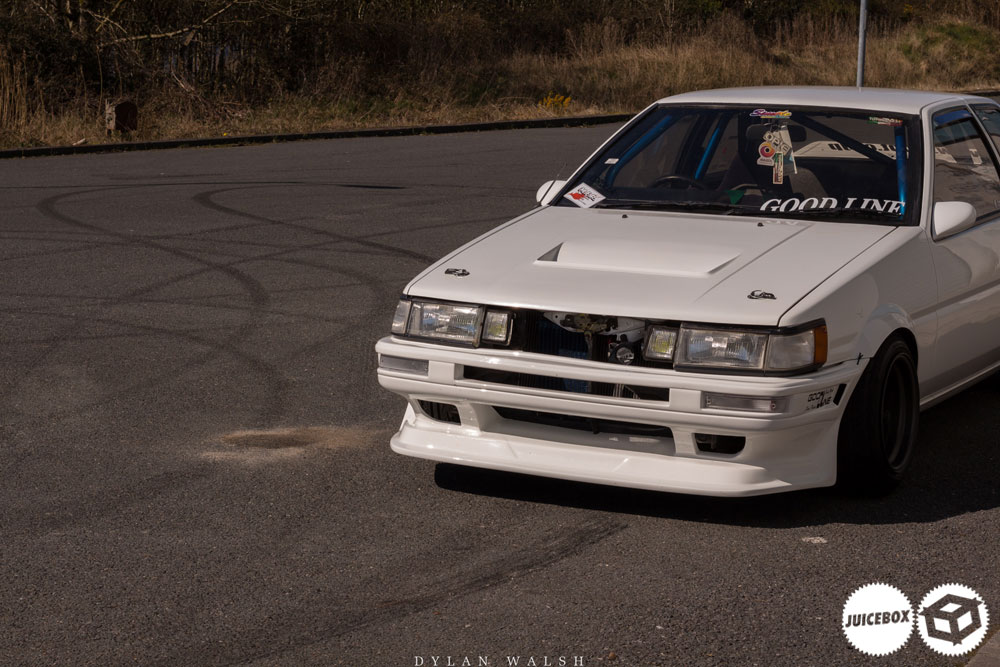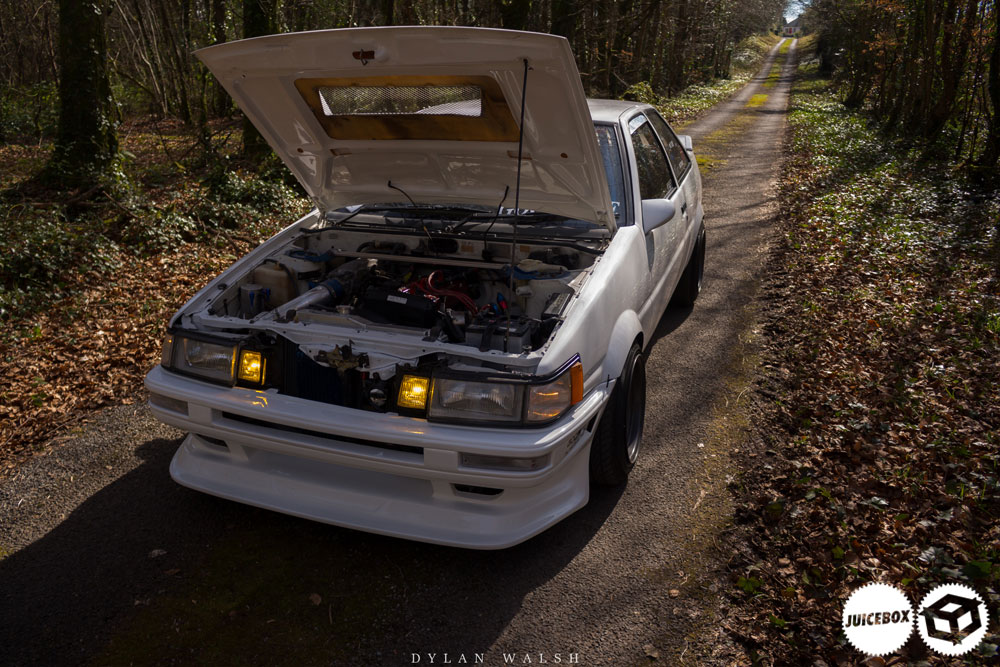 Engine
16v 4age
Aftermarket Air filter
Apexi manifold and under axel exhaust
Trust oil cooler and oil filter relocation kit
Transmission
T50 box
Toda flywheel
Toyota clutch kit
Trd short shift
Cusco lsd 4.3 cwp
Suspension
Trd front coilovers
Cusco top mounts
Trd blue rear shocks and springs
Revolver rca's
Cusco front strut brace
Revolver rear brace
Grp4 pan hard rod
Cusco antiroll bars
Wheels
14×9″ -19 Watanabe rims
Yokohama tyres up front budget on rear
Exterior
040 white
Goodline bumper
Jblood bonnet
Noby booth rear spoiler
Windsauto aero mirrors
Flared steel arches all round
Piaa horns
Interior
Bride driver's seat
Takata harness
Cusco 7 point cage
Nardi steering wheel
86 gear knob
Pivot stepping meter+shift light
3 defi gauges+controller oil t oil p water t
Alpine stereo+speakers
Comments
comments
Powered by Facebook Comments