THE ULTIMATE UNICORN WAGON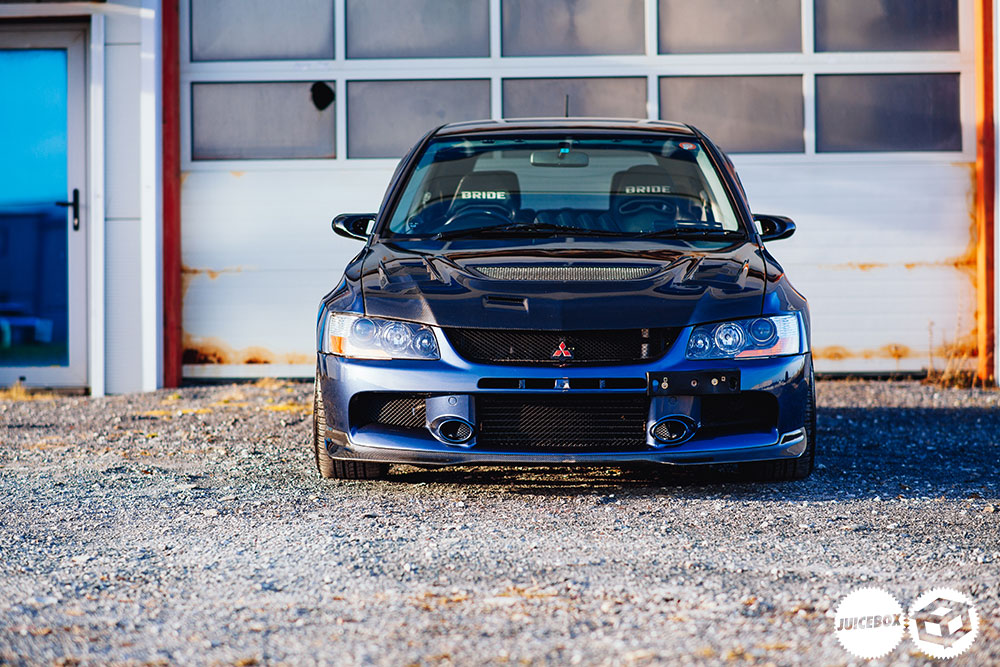 What is the ultimate car in your eyes?What would be your be all end all machine? The one you think you could die happy with?  I'm sure we all have a different answer for this and could give a long list of reasons to back it up.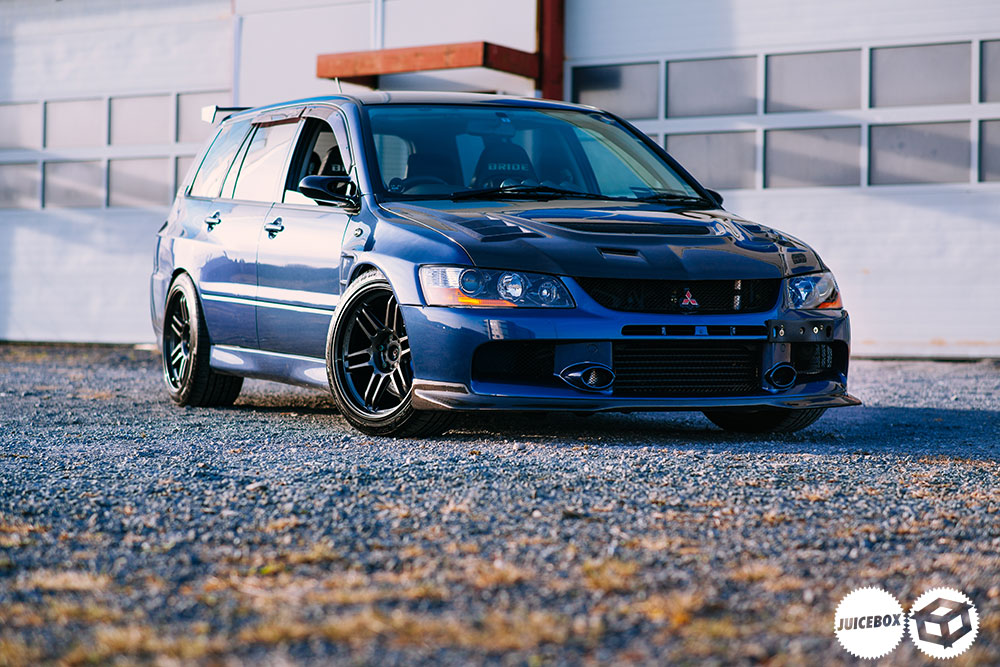 Rob has an impressive list of cars in his time, primarily Mitsubishis and to get even more specific he's quite fond of the Evolution family. He has turned passion into occupation, specializing in the buying selling and breaking of Evos. Rob has probably had more Evos than anyone else in Ireland.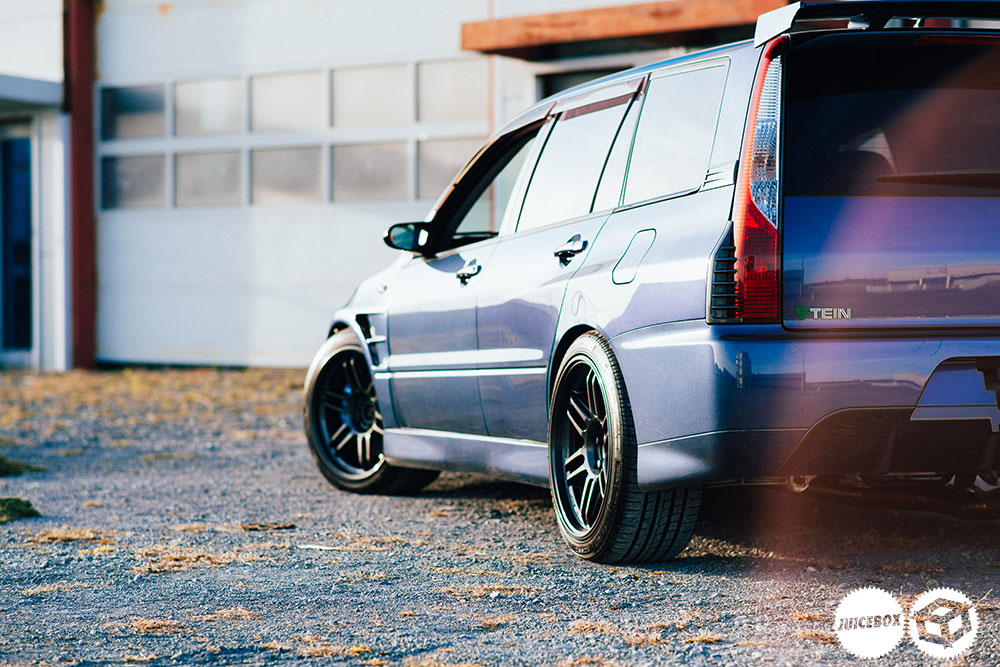 Time and time again when he has assured me "this one is a keeper" but it's not long before his mind starts to wander elsewhere. I always wondered where his own quest would take him with these cars. That quest to build the ultimate all Evolution, after owning so many I really thought he would never find that car.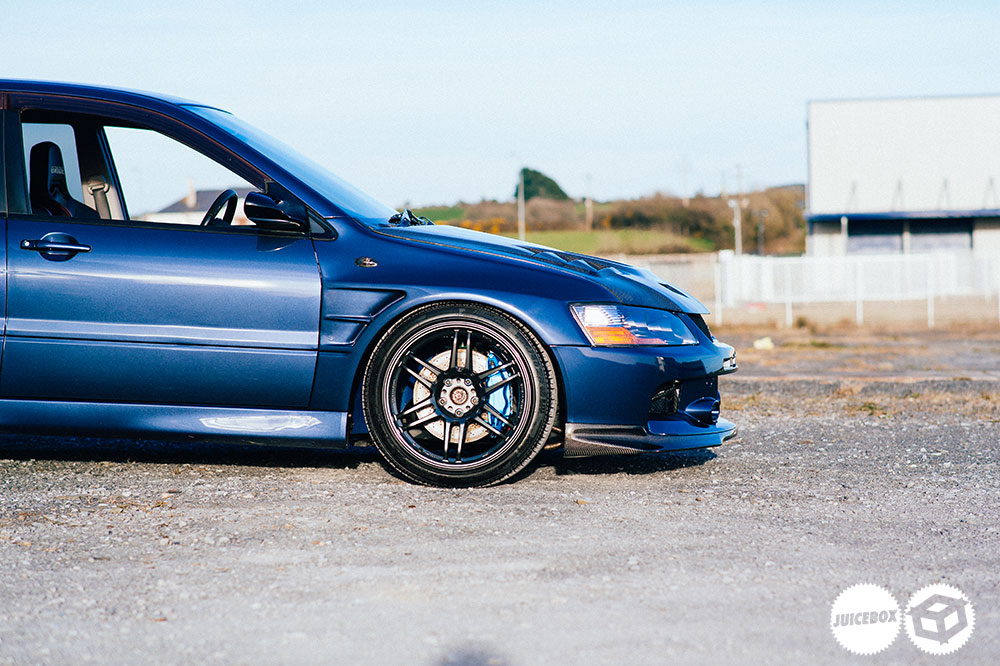 I've always had a thing for wagons, they just look cool. A big blocky rear end mated to a saloon with extra glass with the right car it usually works out well.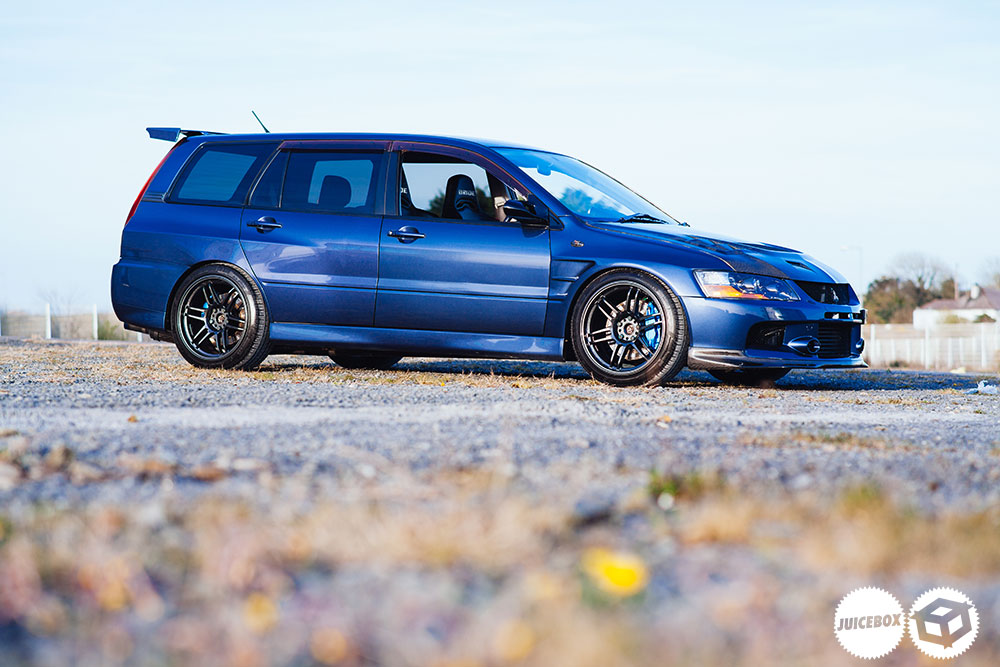 Gathering all that technology from the already proven Evolution line up and then cramming it into a wagon, this is where things get interesting.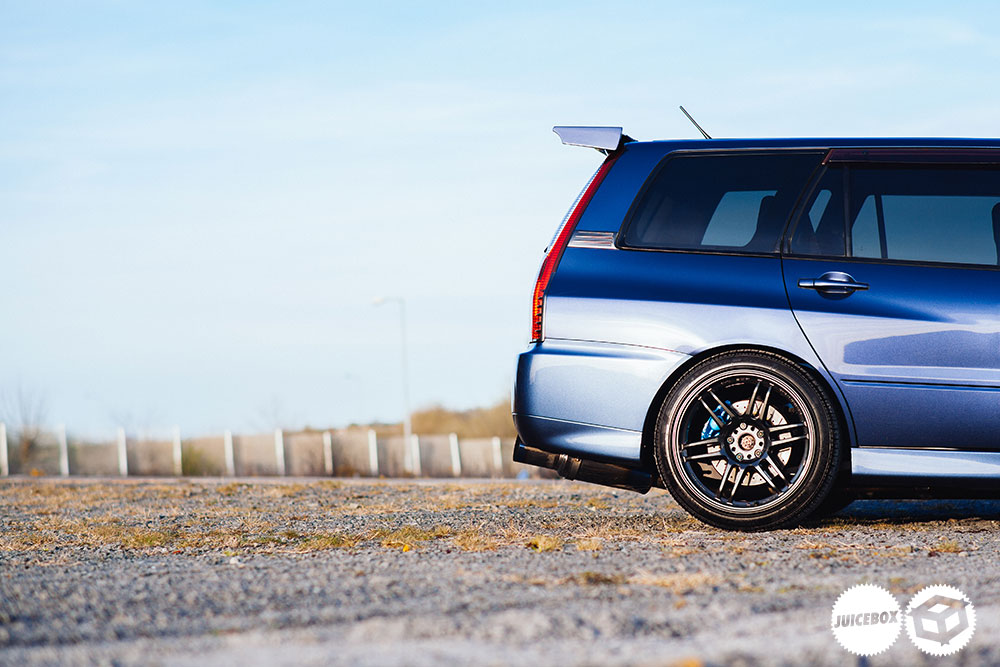 I found one of these on Google images a few years ago and thought it may have been a custom build or a one off.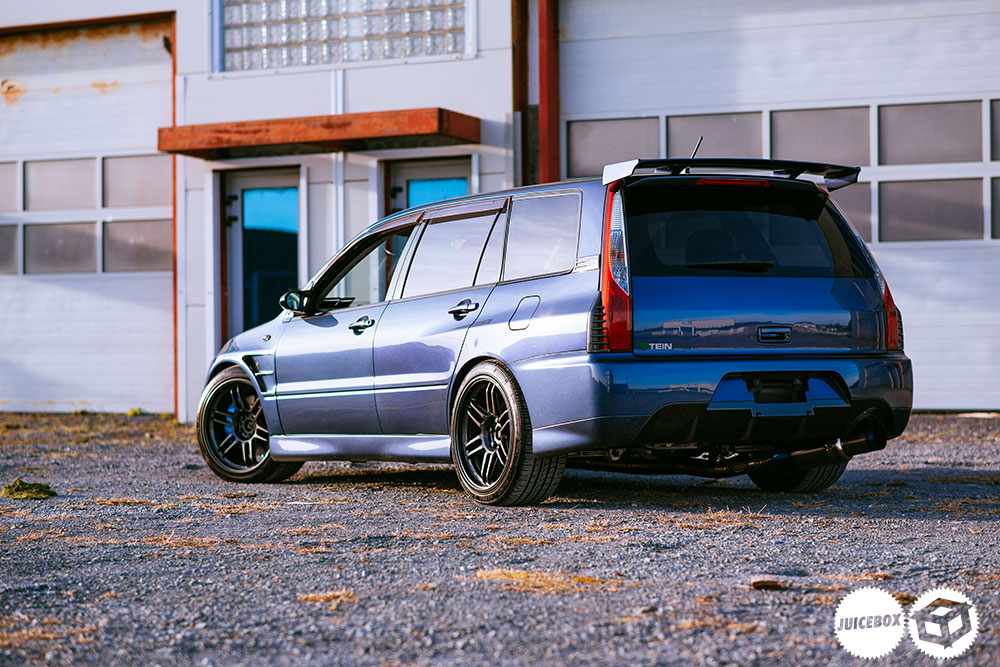 I couldn't believe that this was actually something that Mitsubishi produced themselves. It looked fantastic, the arches, the overall lines of the IX flow nicely in this wagon form.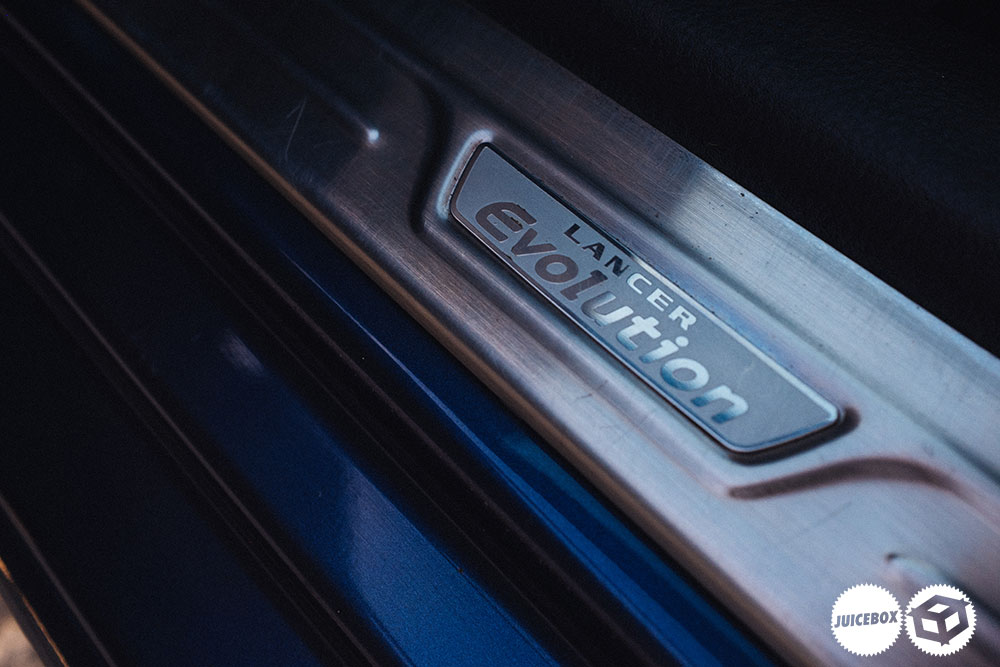 As much as we love the Evolution series in Ireland none of these Wagons had ever been poached to live out its days here. The cars were rare enough in Japan and only produced in a short run making it an ultimate Japanese unicorn. This appealed to Rob.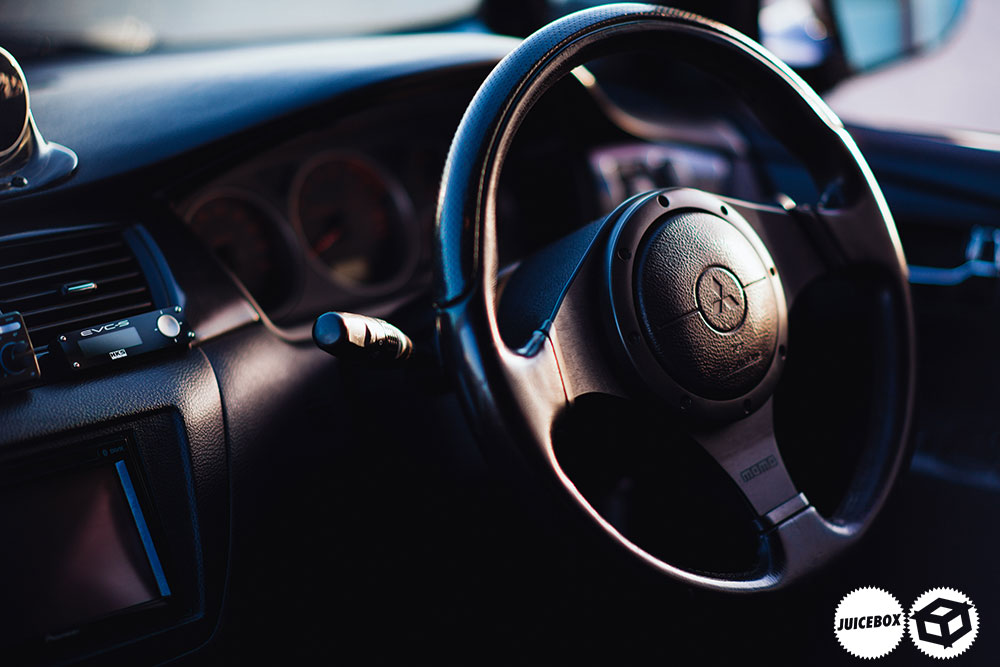 For him to buy one it made perfect sense, as a guy who has seen every sort of example Lancer imaginable the Wagon was the perfect all end all build that would hopefully satisfy his craving for that truly original build.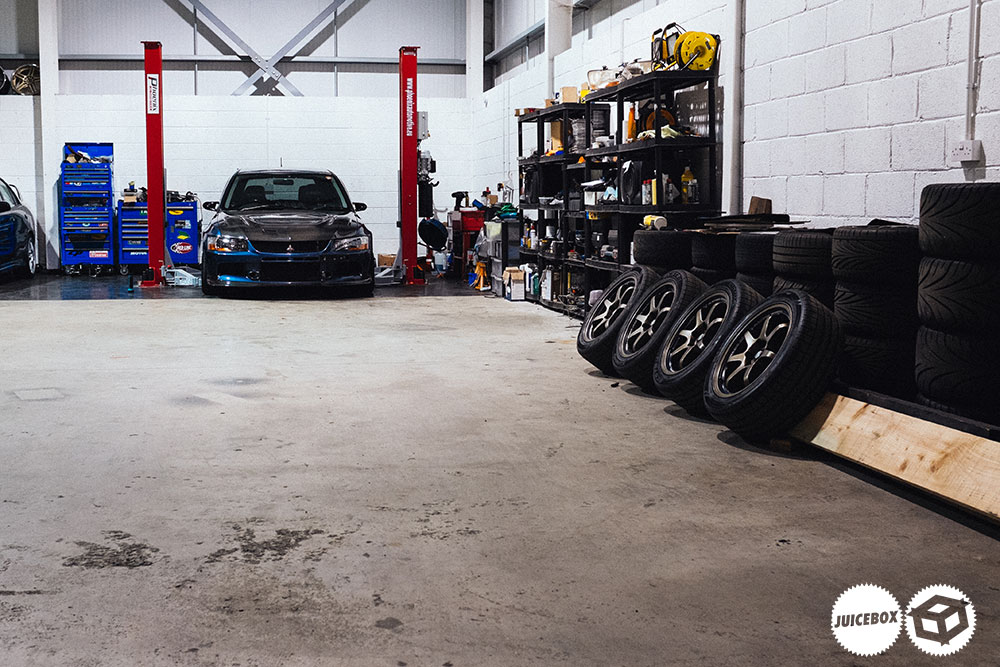 We are all attracted to the things stuff we can't easily have. With cars it's no different, we love those oddball models, the hard to find obscure examples which you can't just easily purchase. The challenge is what attracted Rob. As far as we know this is the only Evo Wagon on the roads in Ireland and he waited until the right one showed up at auction.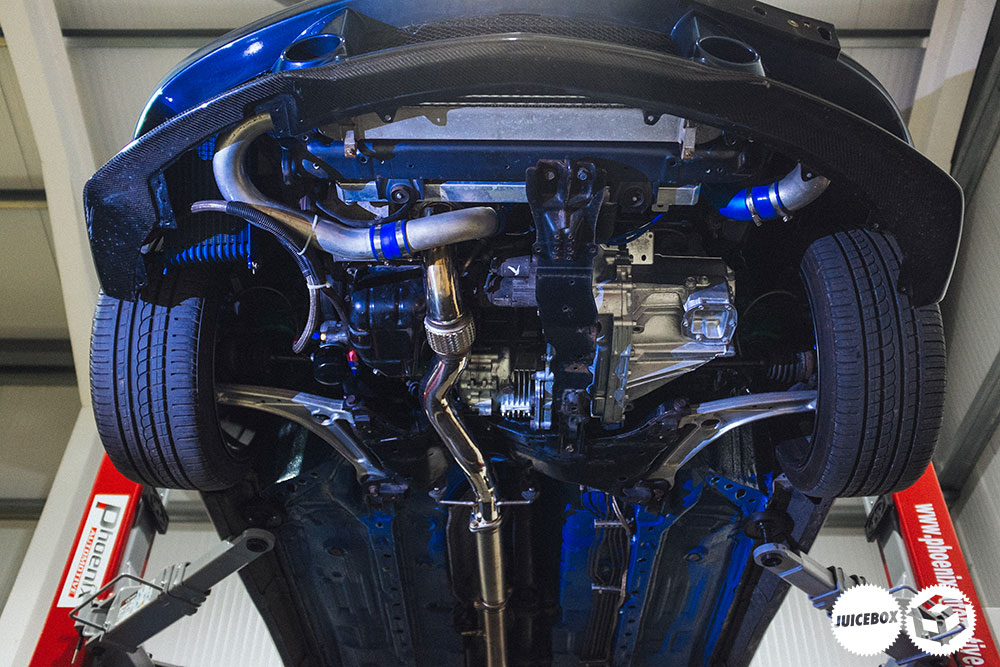 Rob wasted little time in customizing this beauty. Mitsubishis are notorious for rust, whatever it is about the Irish climate these cars start to slowly kill themselves if not treated early on.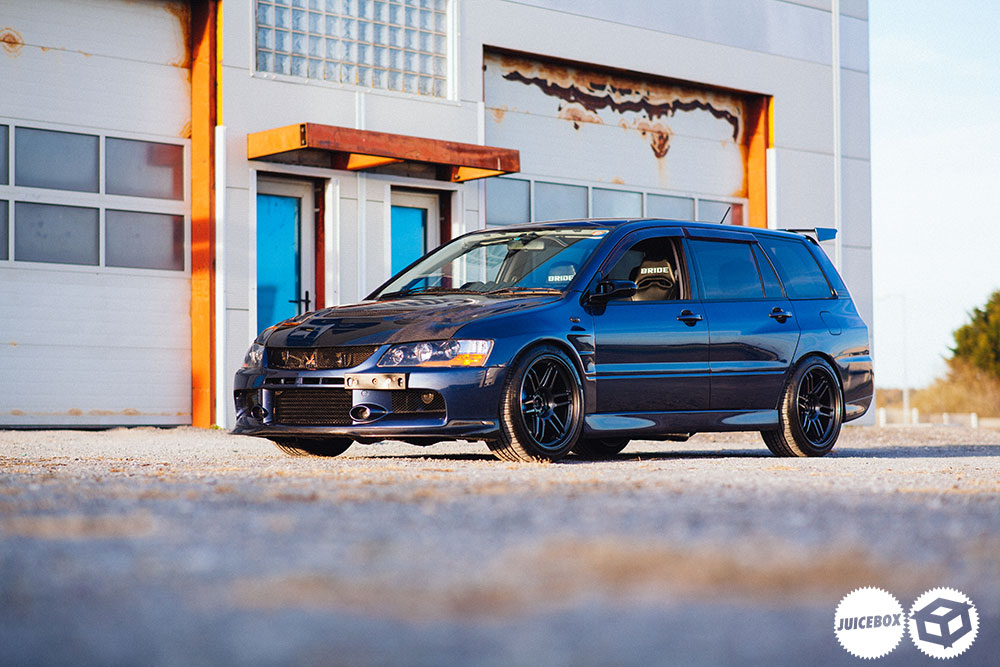 Luckily the car was in fantastic condition when it landed from Japan and somehow completely immaculate car underneath.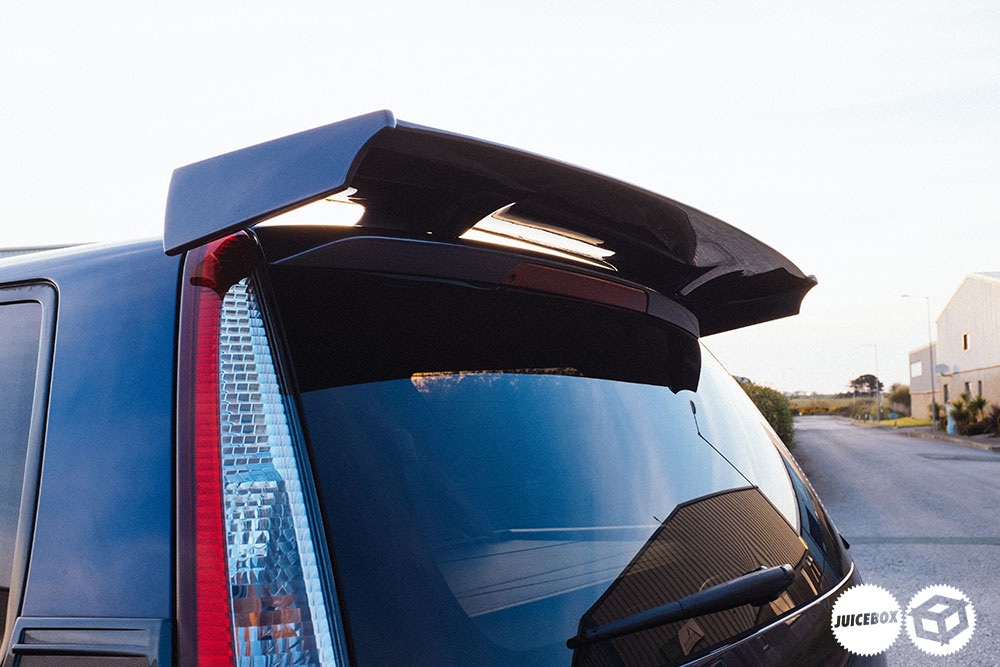 Rob wasted no time removing all the running gear, arms etc and mixed up a tough coat of sealer and stone chip to seal the rear end.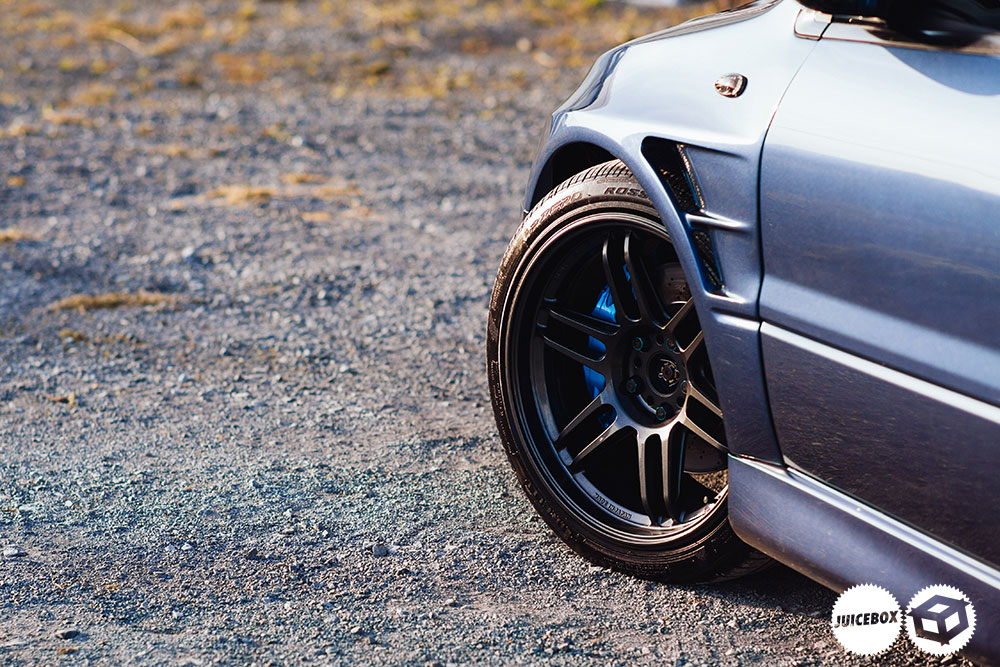 While the underneath was being painted Rob went about adding a few nice touches to the exterior. Chargespeed front wings are subtle but add an extra slice of aggression to the already tough lines of the IX. Ganador mirrors are a timeless choice that works on almost every Japanese car.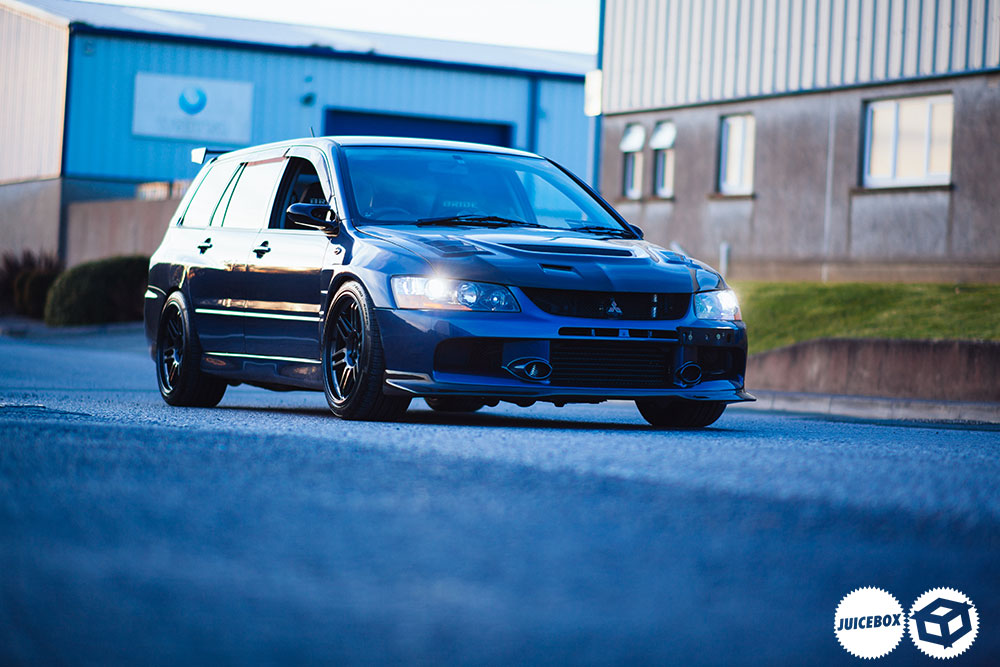 A subtle combination of Carbon bonnet and front splitter break up the Pale metallic blue paint. The standard headlamps have been swapped out for the much more appealing dark 9 MR variants which added to the cars theme.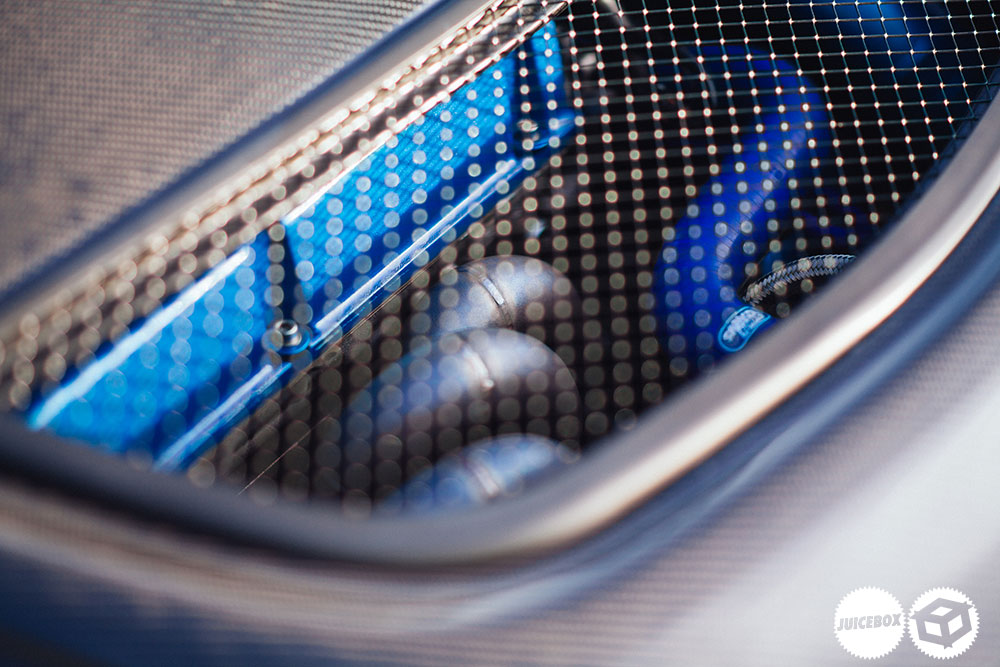 The real beauty is under the hood. Rob wanted the car to have an original enough exterior but his mission was to throw as much Tomei as possible at the engine and create an absolute monster to move.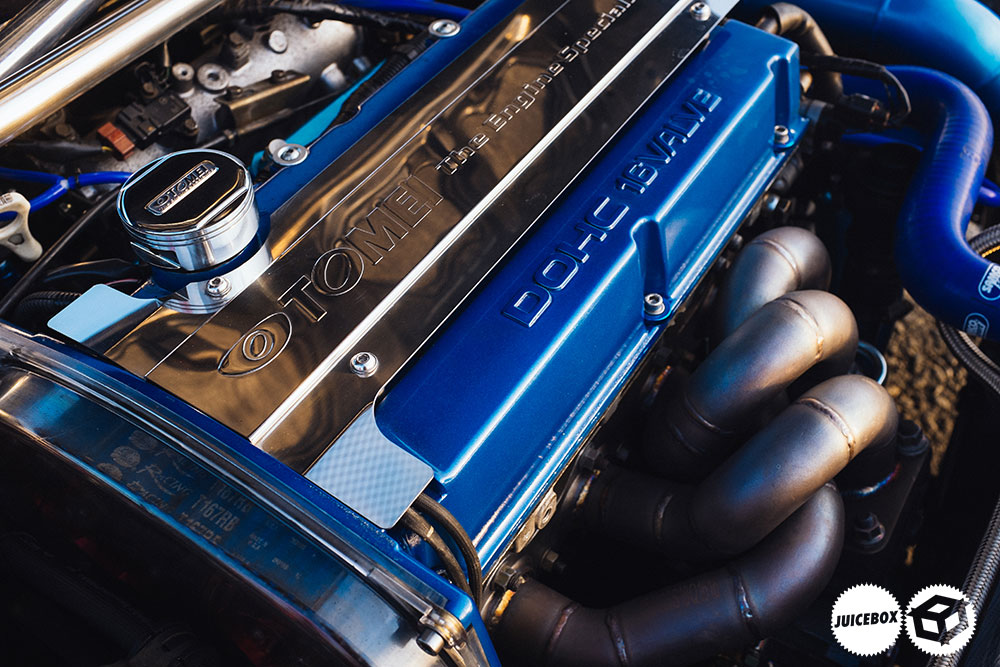 The 4G63 has been fitted with an entire catalog of parts from Tomei: Crank, Rods, Pistons, crank scraper, cams, pulleys etc.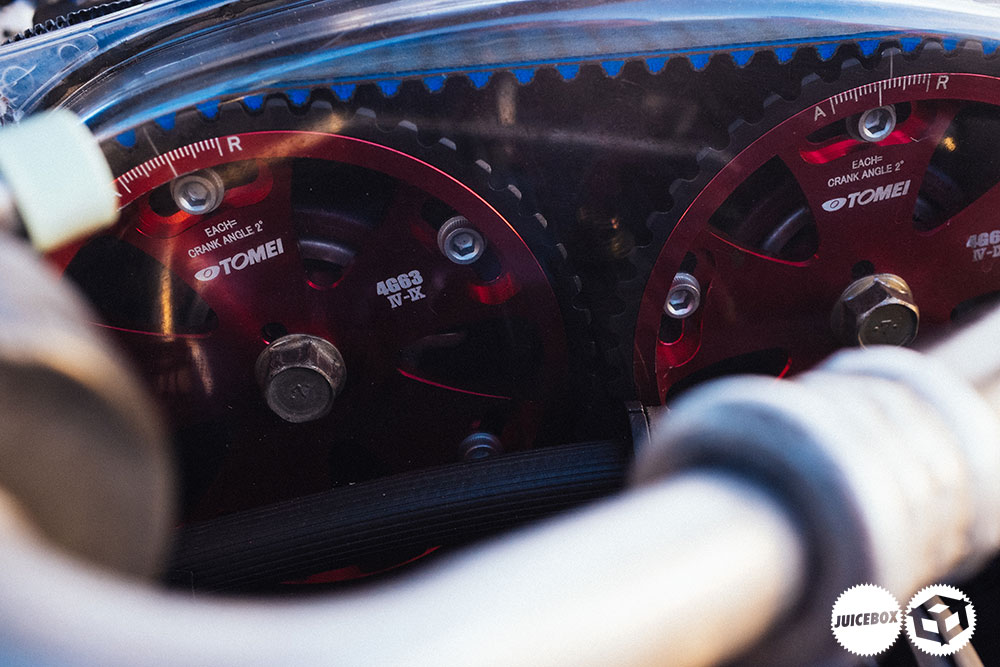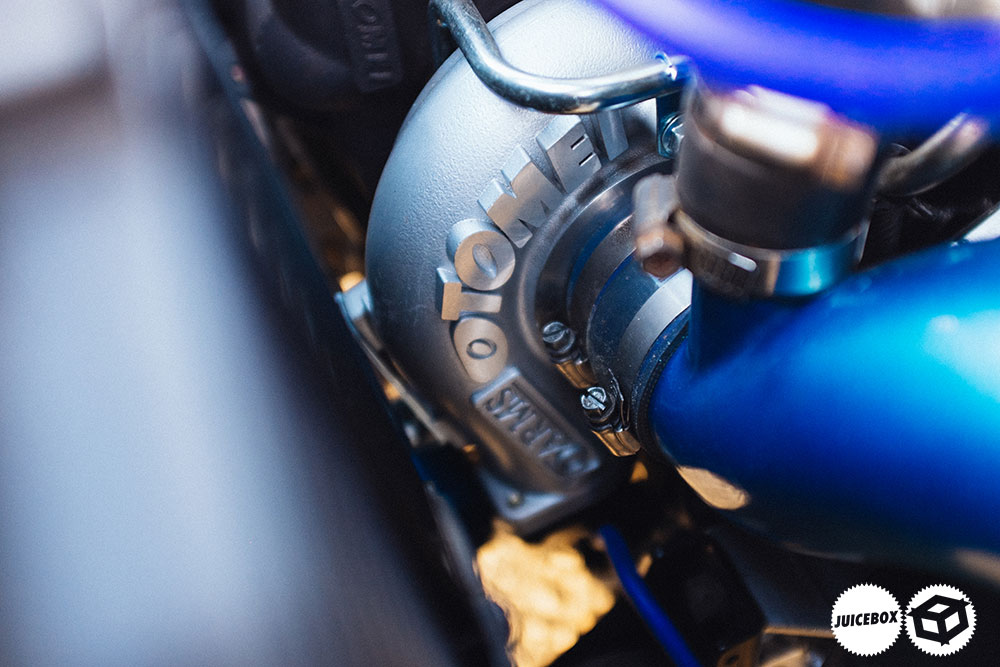 Check the full spec below and you will see what I mean. Let's just say Rob has a bit of a Tomei fetish which he tried to satisfy with this build.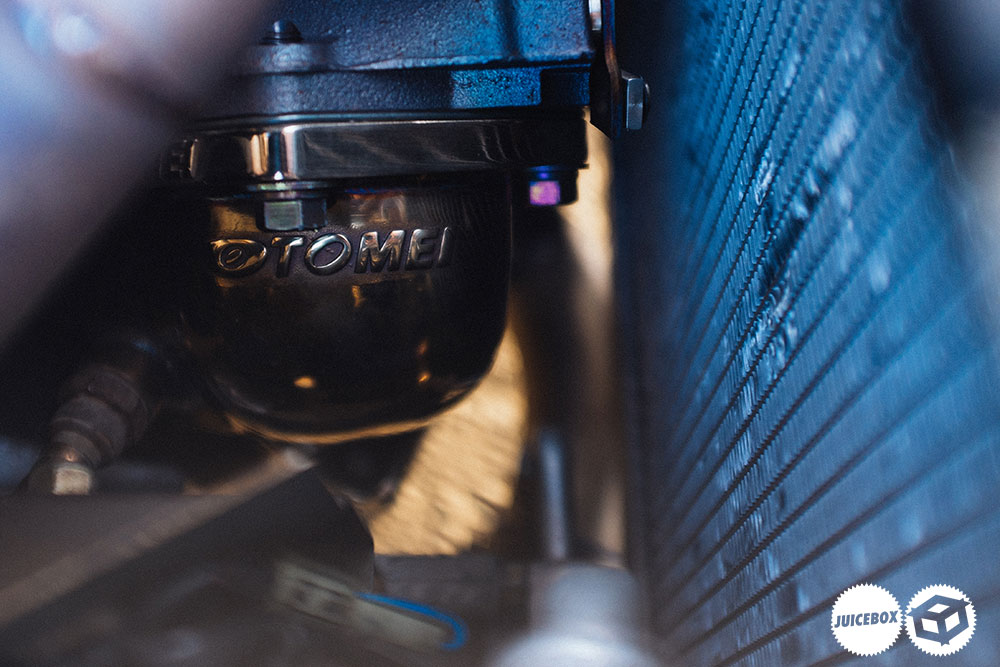 Everywhere you look a Tomei logo pops up, from the Turbo setup itself right down to the Titanium Expreme cat-back. Indulging further in the Tomei department Rob finished with dress up bits like the Oil Cap and Plug cover.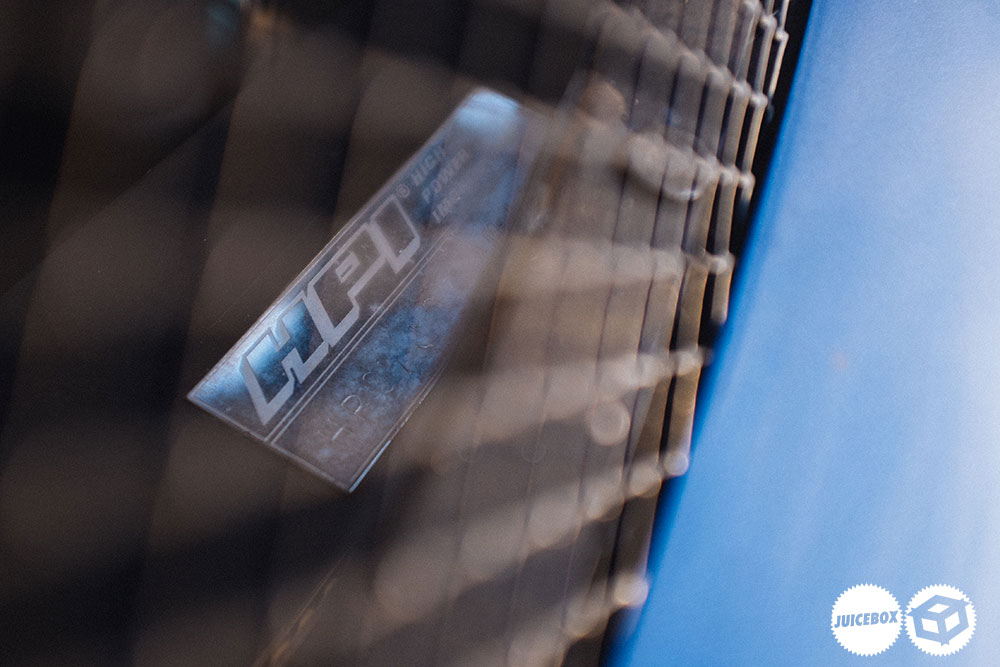 Surprisingly there are other parts too which aren't from the Tomei family. Power Enterprise 800cc injectors, a Walbro fuel pump, Hpi intercooler kit, Greddy rad and oil cooler kit.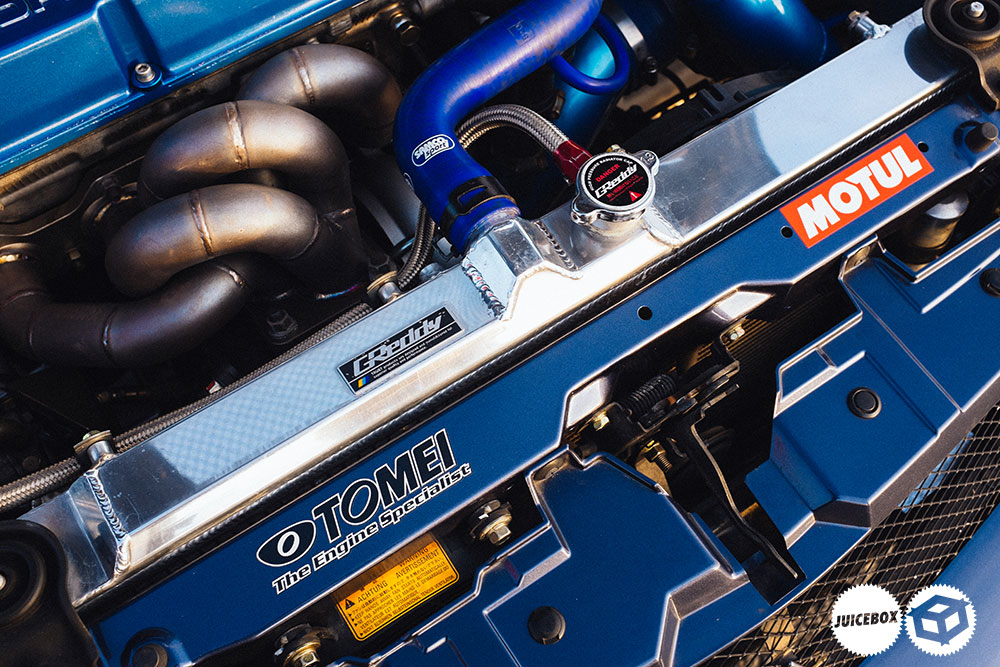 Not only did Rob want the most obscure Evo in Ireland he wanted a spec to match.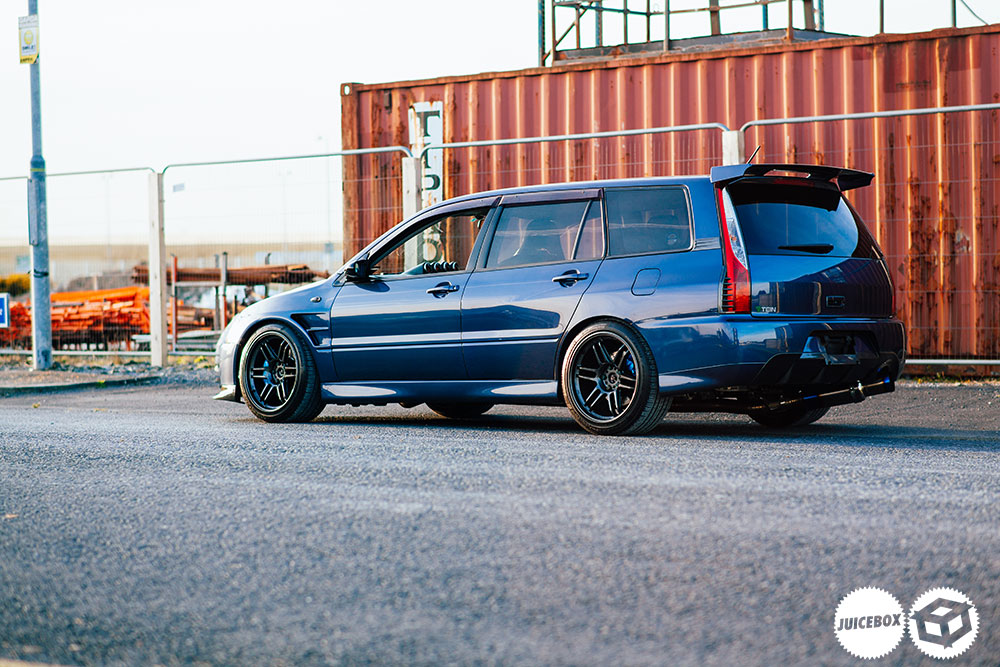 To match the power Rob spared no expensive on handling upgrades. The standard auto setup was replaced with an Evo 7 GSR 5 speed gearbox mated to an ATS/Carbonetic twin carbon clutch.
Tein Mono sport pro coilovers with EDCF active pro were fitted for the ultimate suspension setup. The original discs were swapped out for Performance friction up front and stop tech at the rear. The Brembos were treated to fresh Endless pads.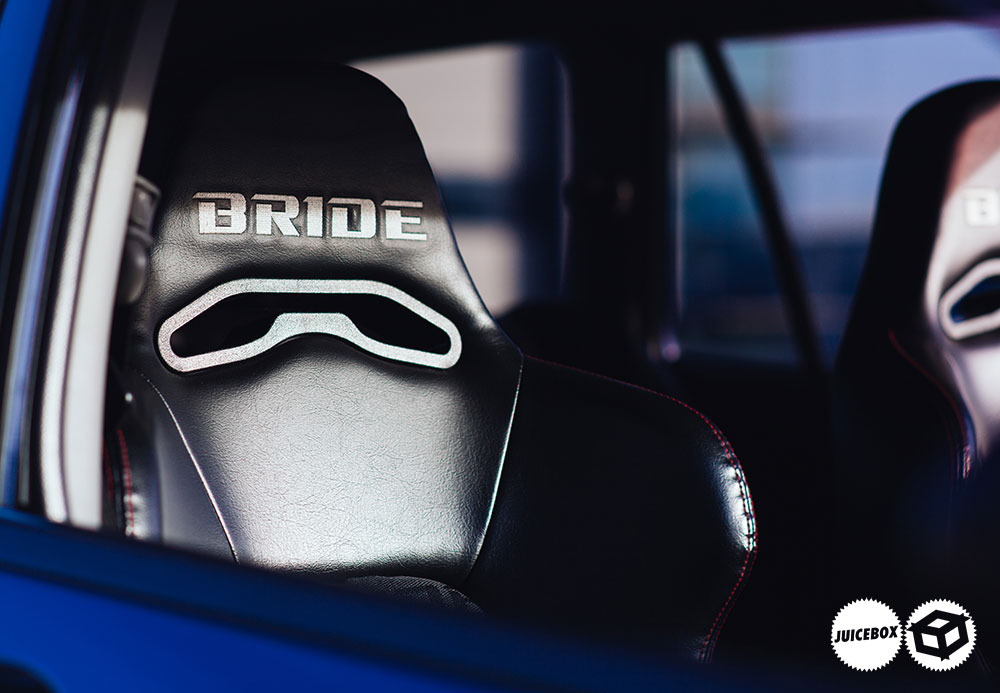 Inside things have remained somewhat sane calm and complete. The idea behind this car was to build on what Mitsubishi had already created without taking too much away from an already rare machine.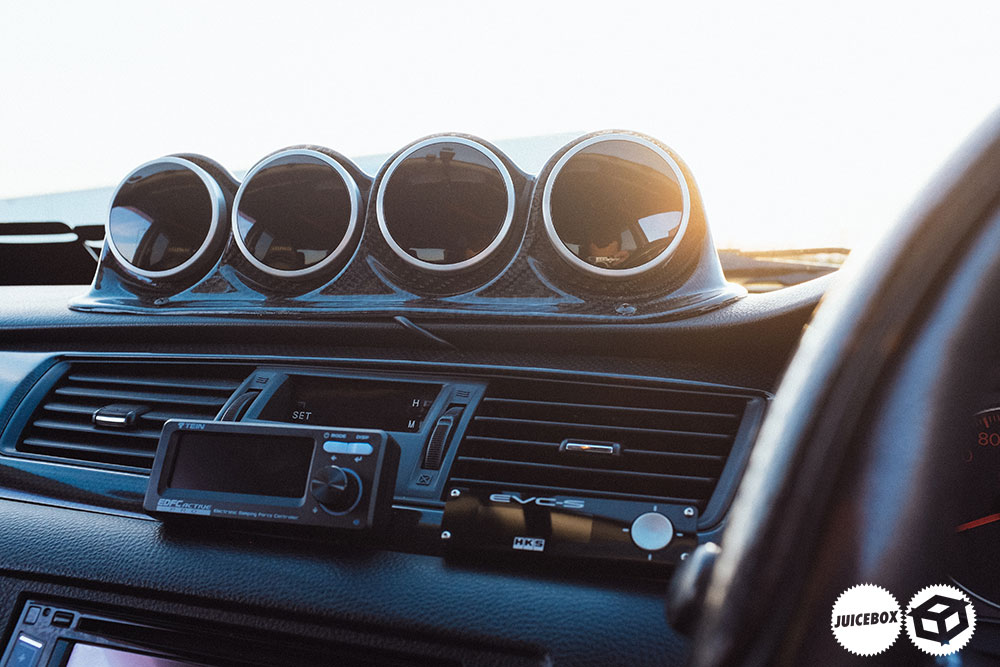 A more mature approach was taken when swapping out interior parts. Leather seats from Bride look at home in this modern monster.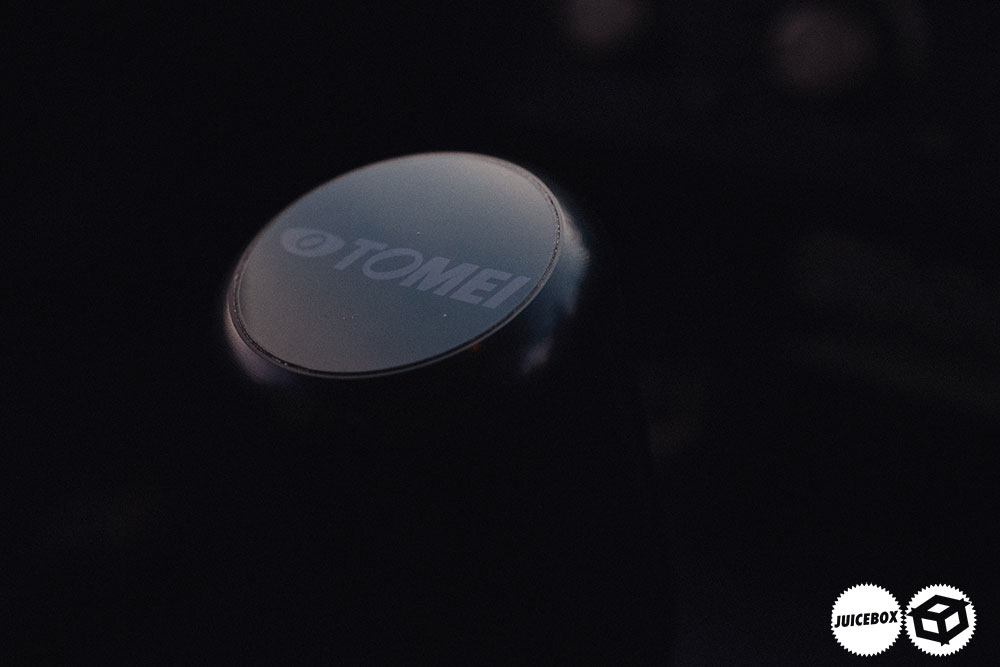 A collection of essential gauges from Defi sits nicely on the dash wrapped in carbon. Rob retained the original wheel. A Tomei gear knob is a little reminder to all that madness under the bonnet.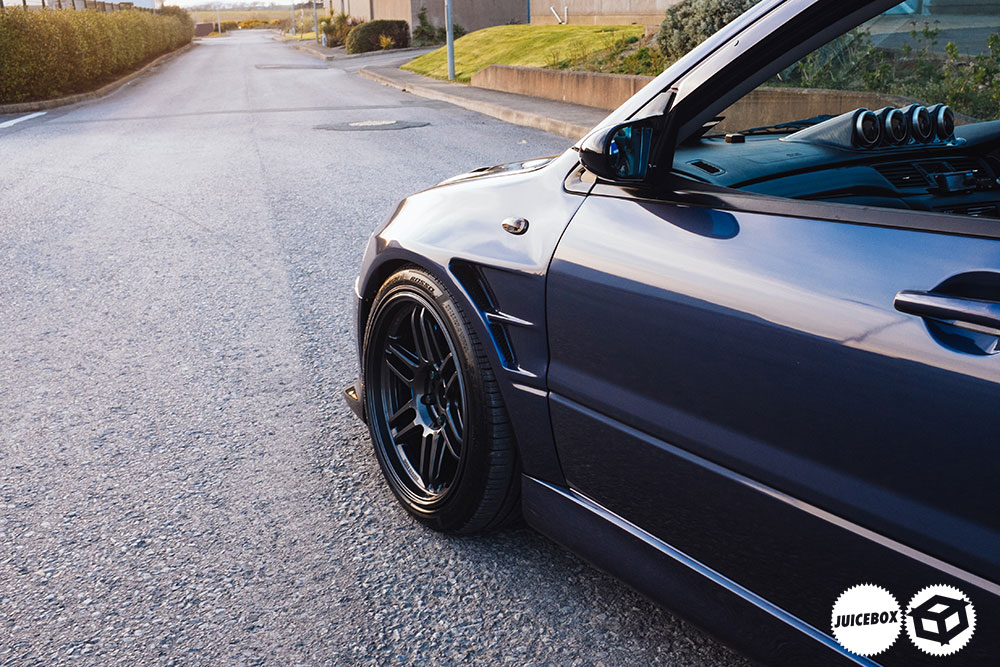 Finishing the car off is a set of Beefy 18×9.5 et22 AME Tracer TM02's which Rob had refinished in a gun metal.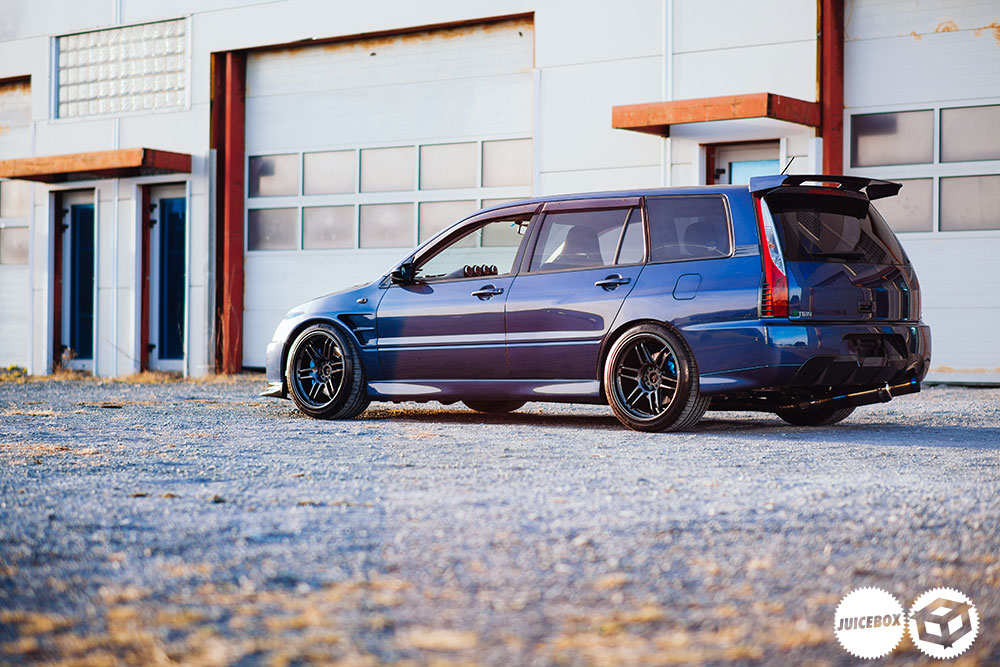 The gunmetal works perfectly with the colour and gives the car a serious dose of overall aggression matching the dark headlamps and Carbon touches.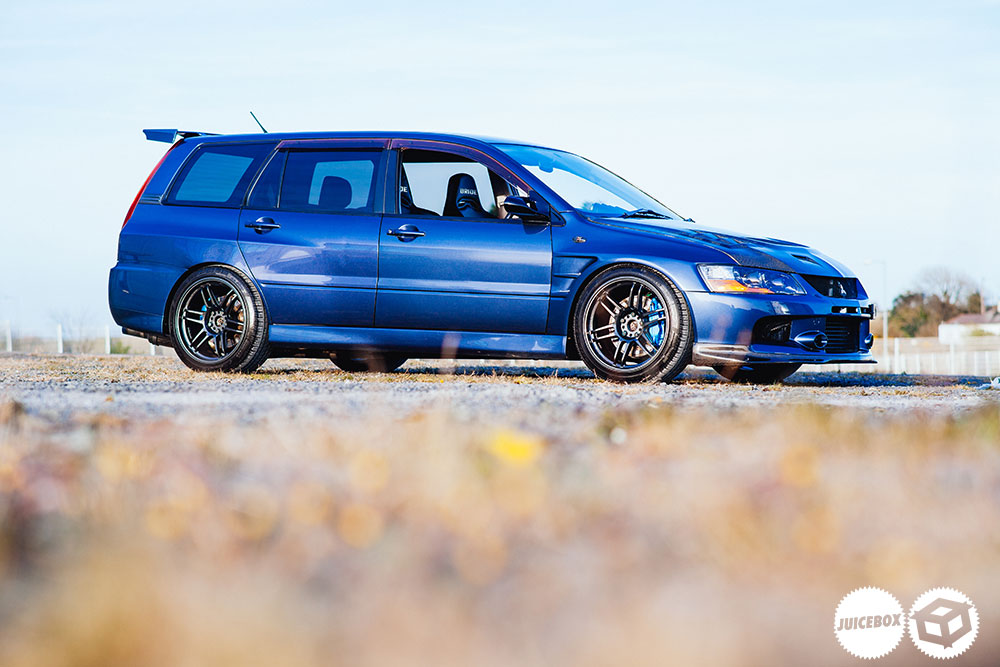 We should be thankful people like Rob exist, the car scene would be incredibly boring if everyone did the same thing. Let's also be thankful that all these manufacturers built such a varied line up of models over the years giving us an endless supply of cool chassis to build on. What more can be said about such a fantastic Mitsubishi? It's incredibly rare, incredibly unique and built to perfection.

Engine
Auto/tiptronic to 5speed manual
2.2 Stroker
Tomei Crank
Tomei Rods
Tomei pistons
Tomei crank scraper
Tomei 270 Pon cams
Tomei Cam pulleys
Tomei Arms turbo
Tomei turbo elbow
Tomei downpipe
Tomei Ti decat
Tomei Ti Expreme cat back exhaust
Tomei fuel rail
Tomei fuel pressure reg
Tomei oil cap
Tomei plug cover
Balance shaft delete kit
Arp mains and head studs
Ported and Polished head
Supertech 1mm oversized intake valves
Supertech 1mm oversized exhaust valves
Supertech valve guides
GSC valve springs and retainers
Kigley HLA
Zacklee clear cam cover
Gates racing timing belt
Power enterprise 800cc injectors
Walbro 400l fuel pump
Greddy oil cooler kit
Hpi Intercooler kit
Greddy alloy rad
14″ Spal slim line fan
HKS intake pipe
Apexi power intake
Apexi alloy air box

Transmission

Evo 7gsr 5speed gearbox
ATS/Carbonetics twin carbon clutch kit
Suspension/Handling/Brakes
Tein Mono sport coilovers
Tein edfc active pro
Cusco front adjustable droplink brackets
Endless brake pads front and rear
Performance Friction 2pc front brake discs
Stoptech rear discs
Ralliart brake hoses
Wheels
18×9.5 et22 AME Tracer TM02's
Exterior
Evo 9MR headlights
Chargespeed front wings
Carbon bonnet
Carbon front splitter
Ganador mirrors
Kenstyle rear spoiler
Ralliart Exhaust surround
Interior
Bride brix II and ergo II leather seats
Bride MO rails
Tomei gearknob
Defi bf boost gauge
Defi bf fuel pressure gauge
Defi bf oil pressure gauge
Defi bf oil temp gauge
Innovate wideband afr gauge
HKS EVC-S boost controller
Pioneer touchscreen dvd player
Comments
comments
Powered by Facebook Comments