Juicebox in Japan : N-Style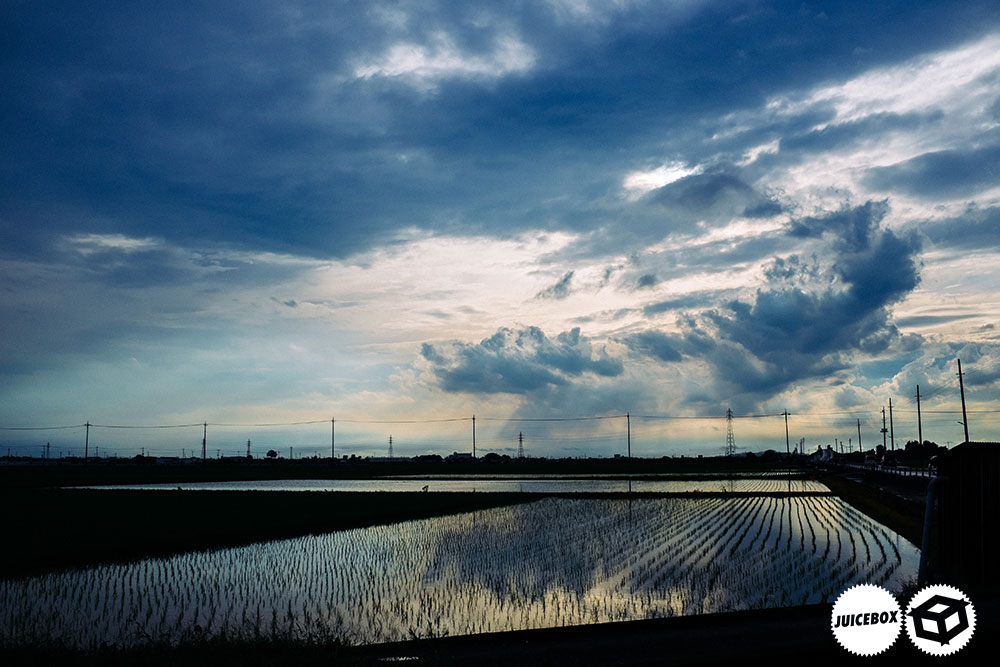 Fukushima already seemed like a strange distant dream, we were rolling along a country road heading for N-style. This was a place we had wanted to visit for a long long time. A lesser visited shop, N-style have always been churning out some of the coolest Japanese builds.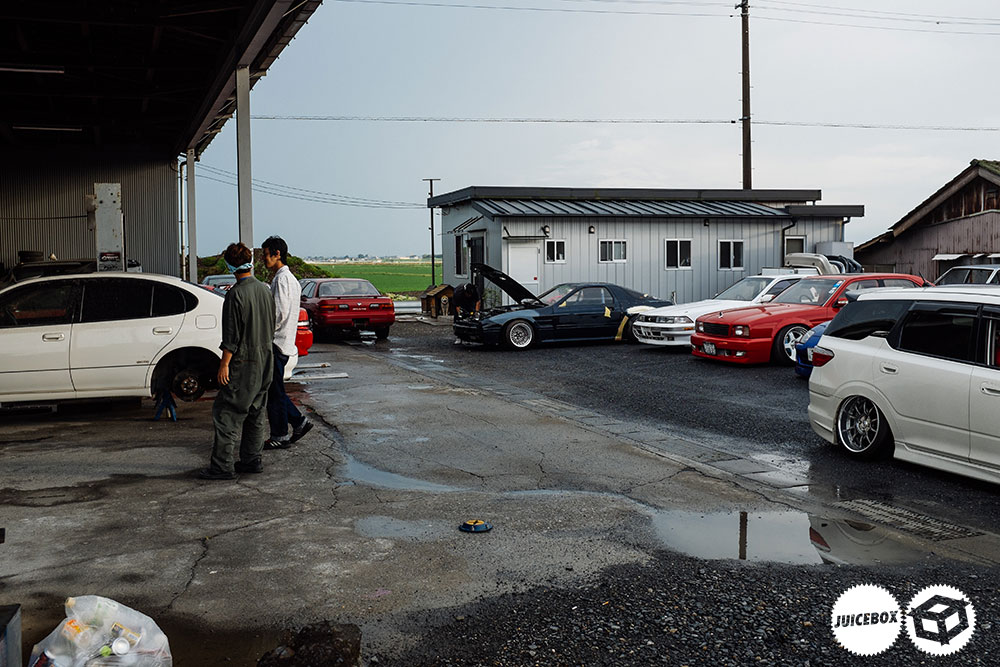 In classic fashion, we decided to show up unannounced. I think because this place is quite literally in the middle of nowhere, the workers and owner were impressed and excited to see some foreigners.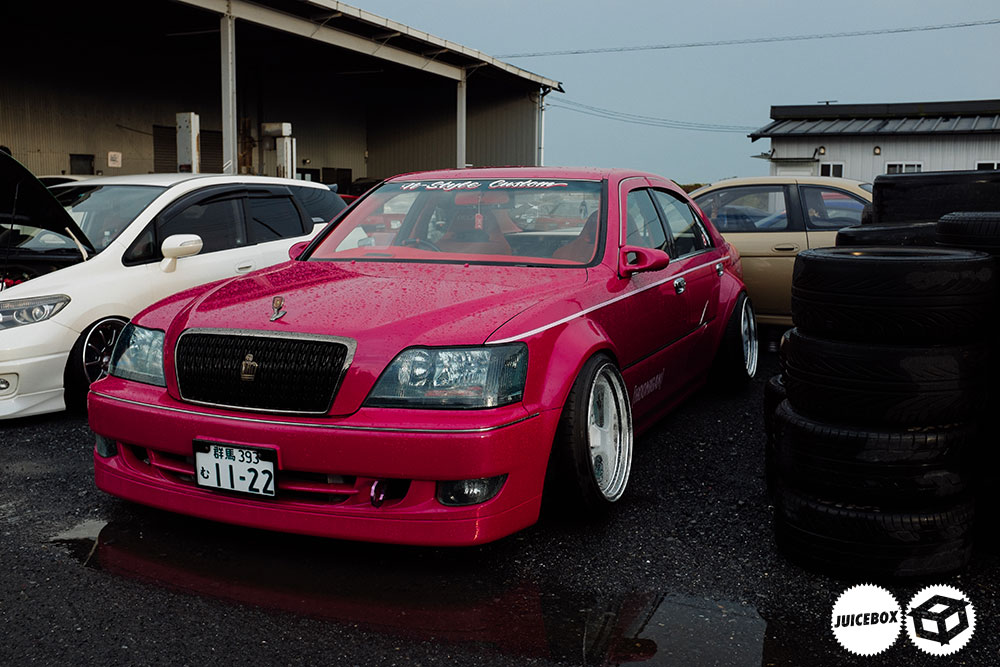 It was a nice evening humid evening, the guys were working away and looked a little confused as to why we were coming in. Luckily we came with our limited Japanese language, flashing a camera or two and eventually pulling out google translate to smooth things over.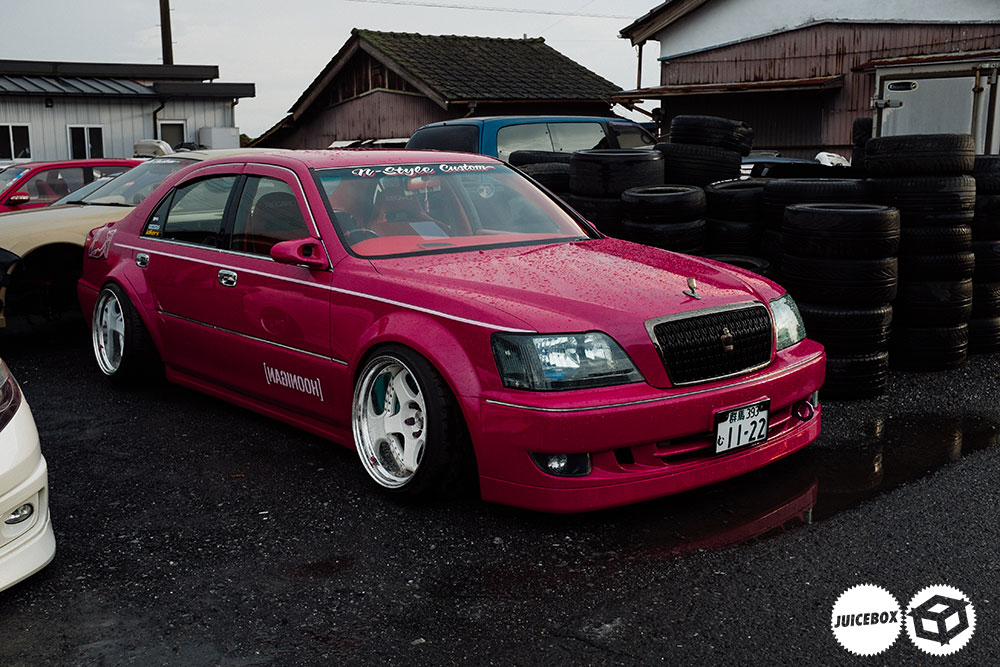 The owner Nagahama-san was impressed with the fact we had come a long way to check out his shop, he decided to bring us around to each car for a look.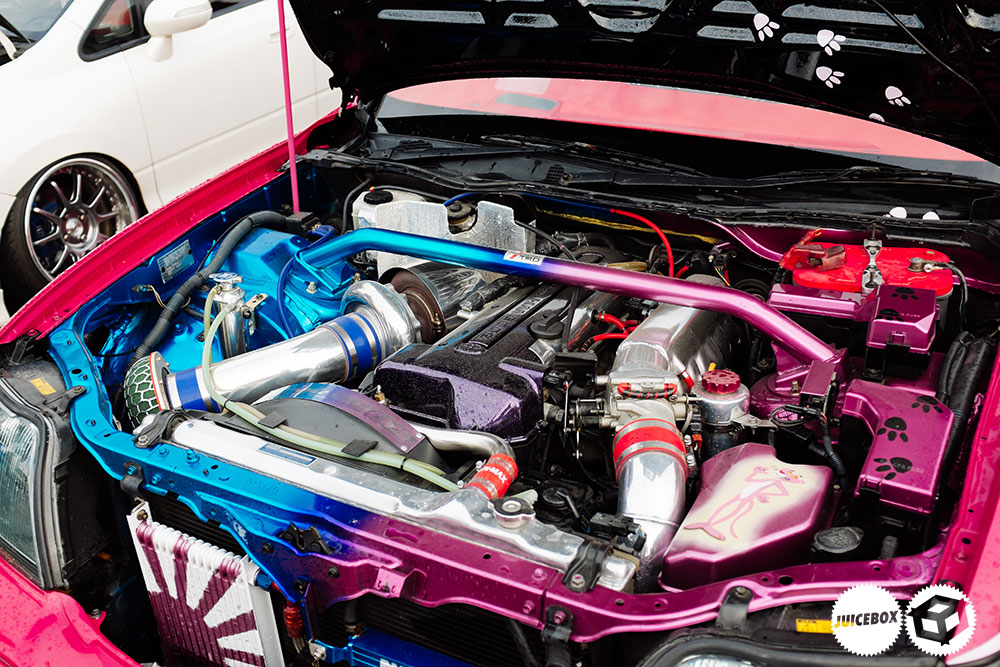 It's hard to convey into words just how much of a contrast these cars set against a rural Japanese backdrop. It only added to the beauty of this shop. This Crown was simply insane, it looked animated, completely out of place here.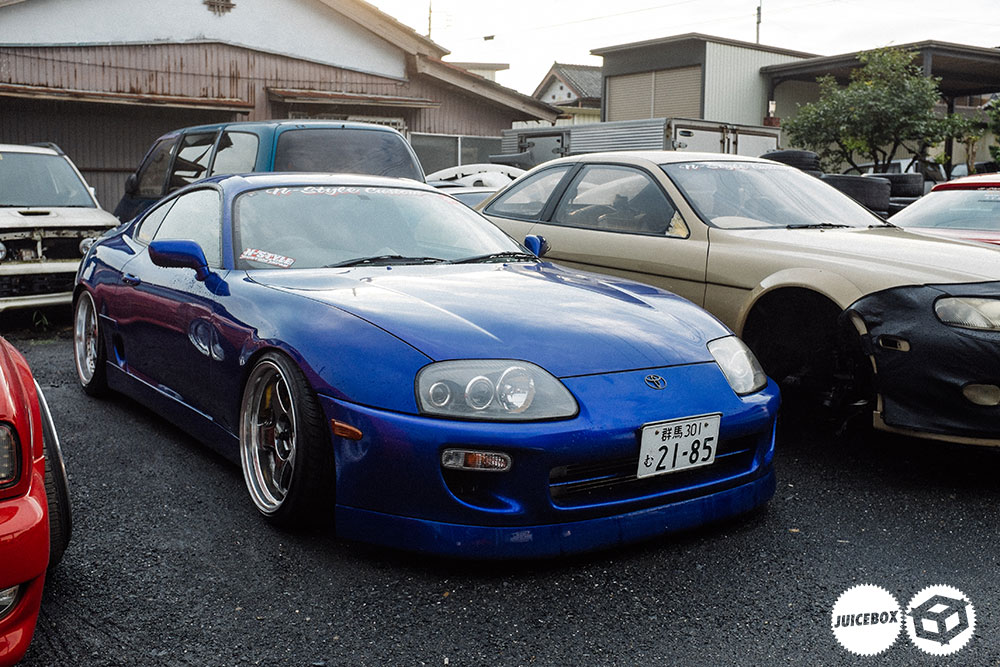 This Supra is infamous, they really need nothing to look good. Many of you might have seen this link the straight in Tsukuba, the car was pristine and finished in a rare blue.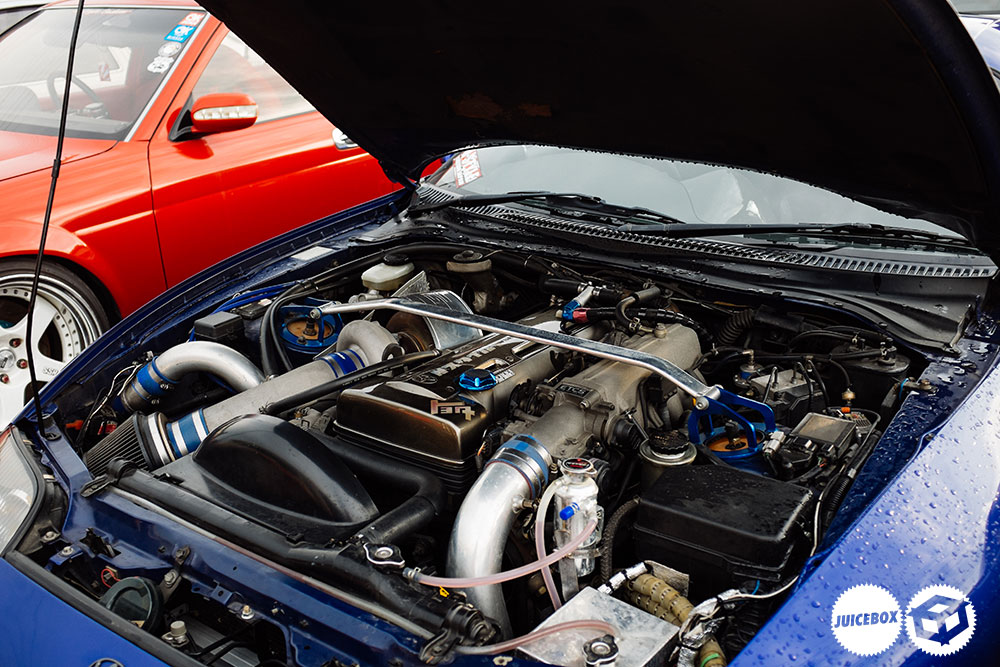 Massive single turbo conversion with idiotic power. This car is driven within an inch of its life also which adds a whole other dimension of awesome.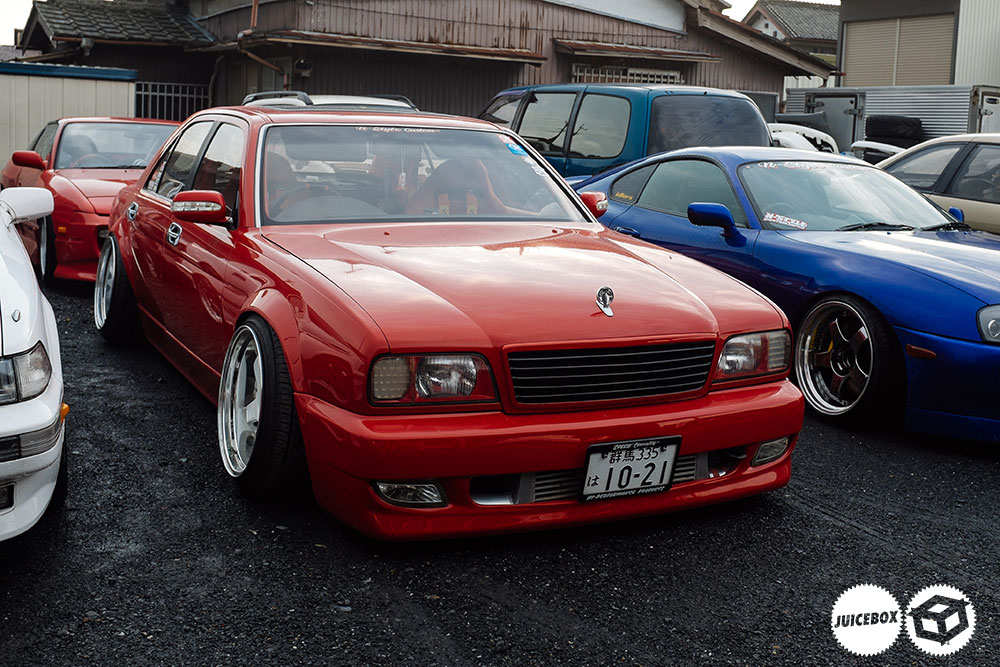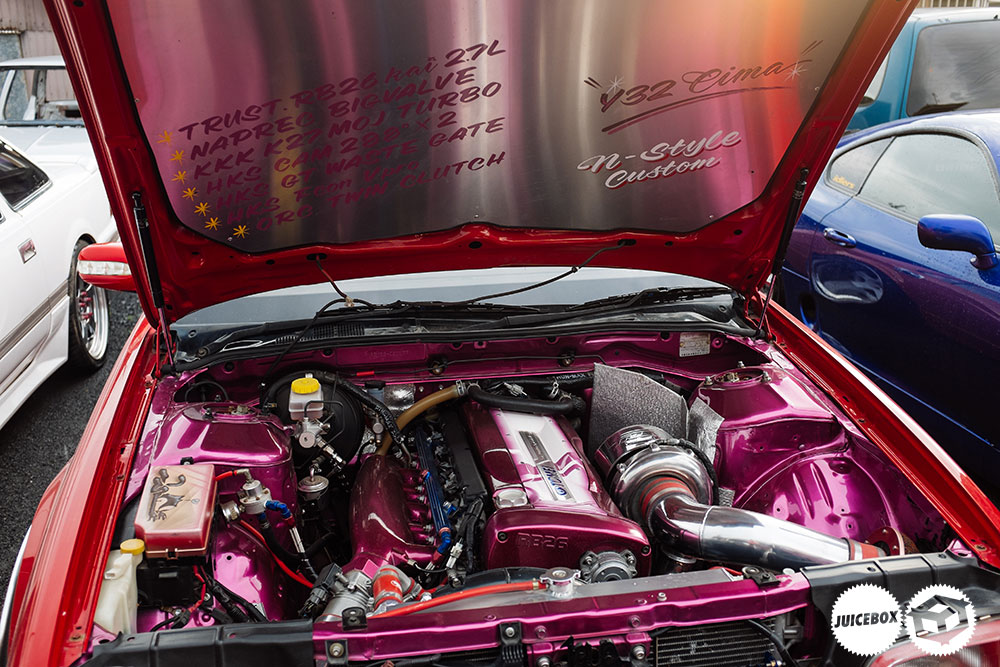 Another show stopper both inside and out, this Y32 Cima sporting a full 2.7l RB26 stroker build, you can see the specs on the inside of the Bonnet, a very nice touch.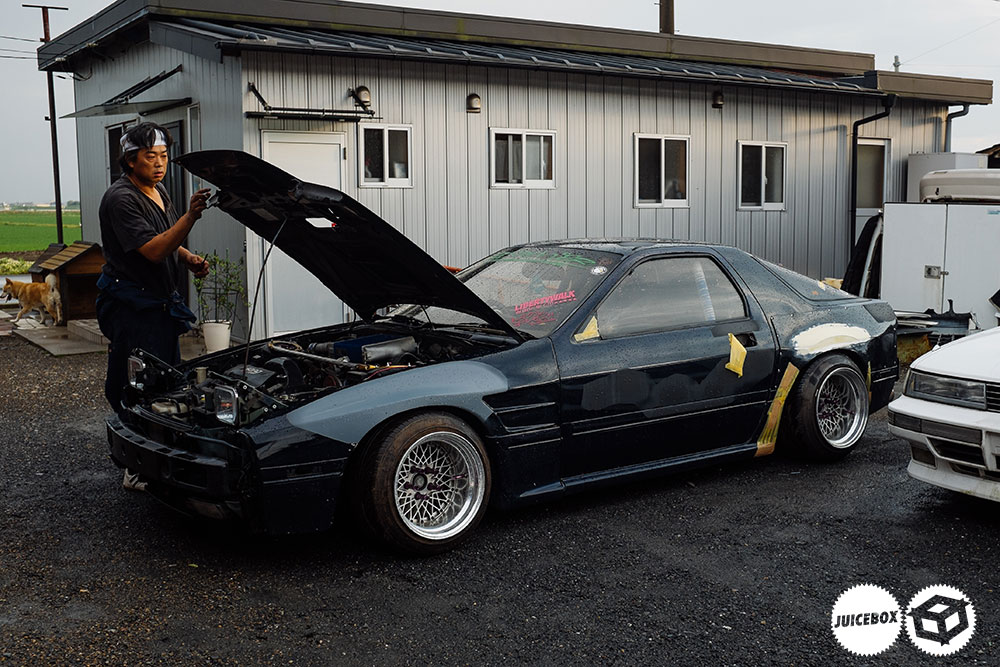 This FC3s looked so good even in its temporary state.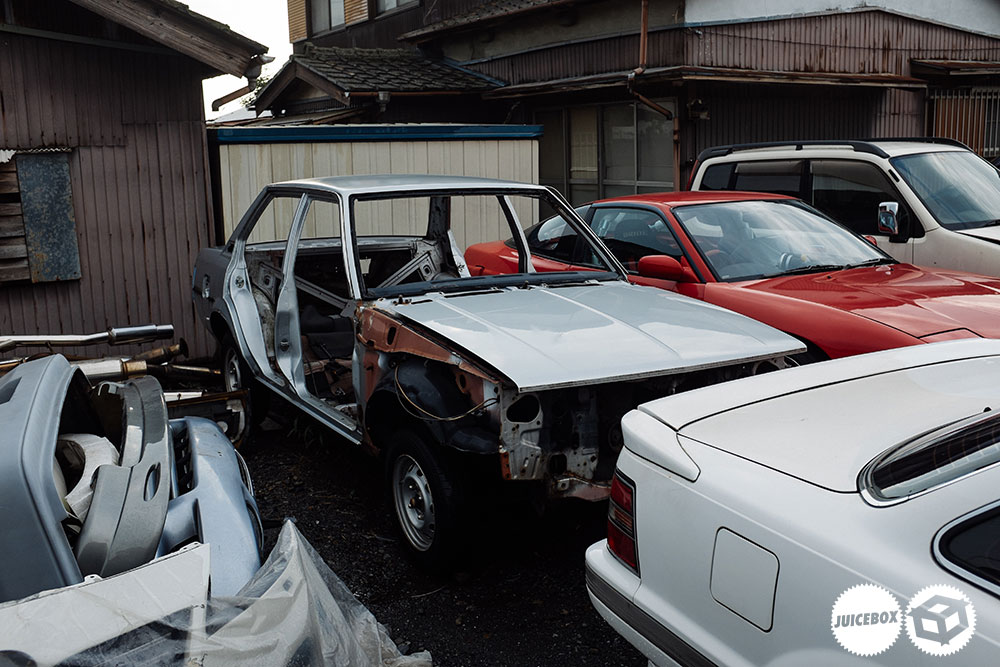 Various shells were stockpiled like this minter KE70, handy to have when you own one of the best drift examples currently used in Japan and appear to have little or no fear of pushing it to the edge.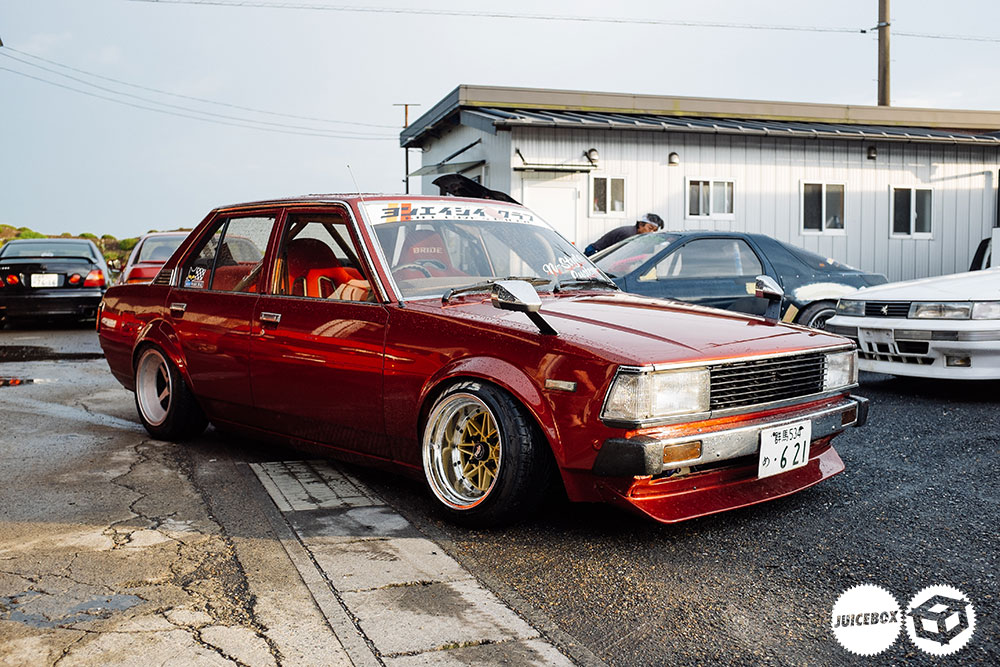 Ah, this car… where to begin! Lets just say both myself and Reuben have such a hot spot for this Corolla,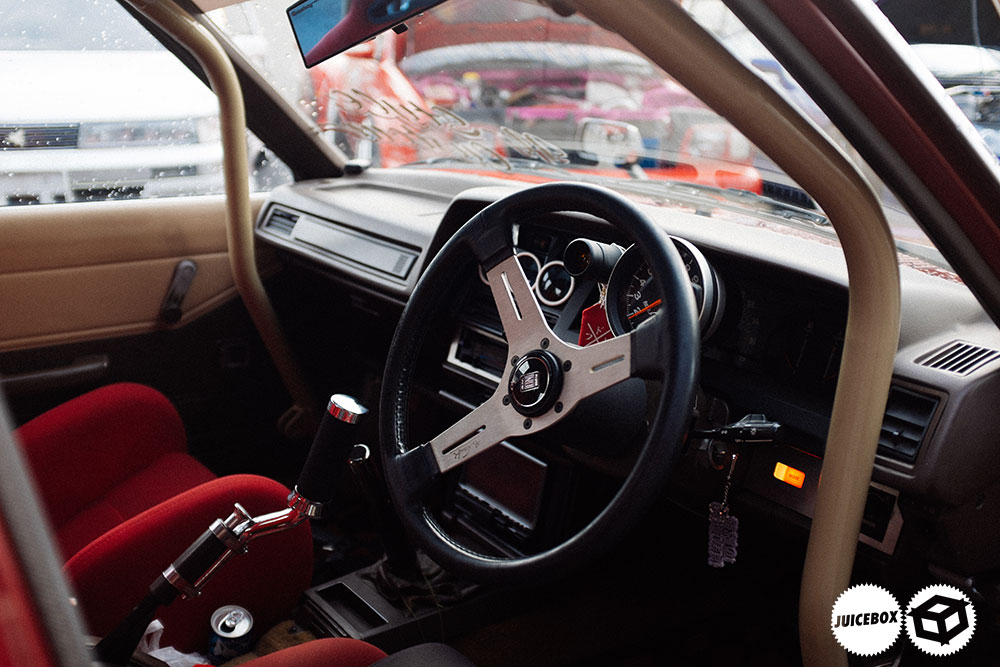 Having a real life encounter only added to the attraction, hard to top this, it's perfect…
As it sat there in the quick glimpse of sun on with those fat Equip 03's, we took it all in.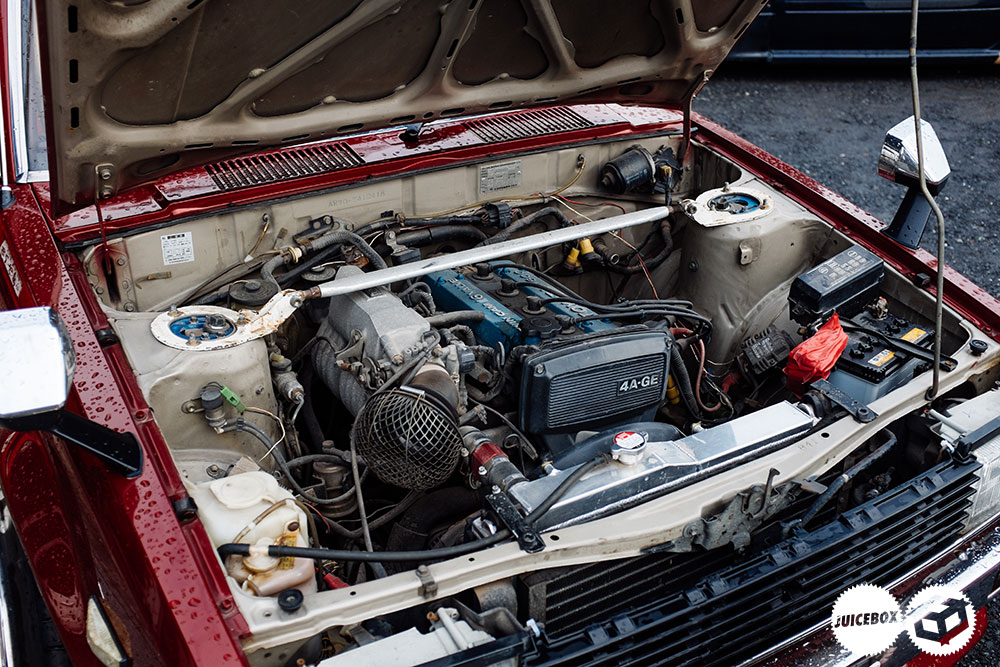 Out of all these wild machines, it's comical to think Nagahama-san completely adores this Corolla and would hands down pick this car out of everything he owned.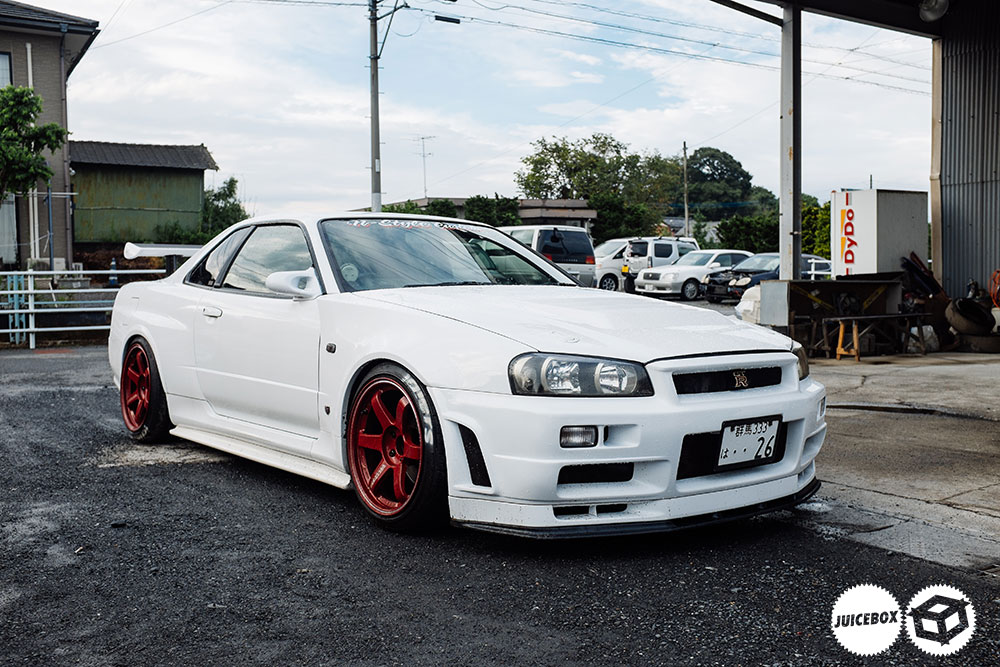 Right after saying that he disappeared for a few minutes, only to come back with his BNR34, and yet again this thing was jaw dropping…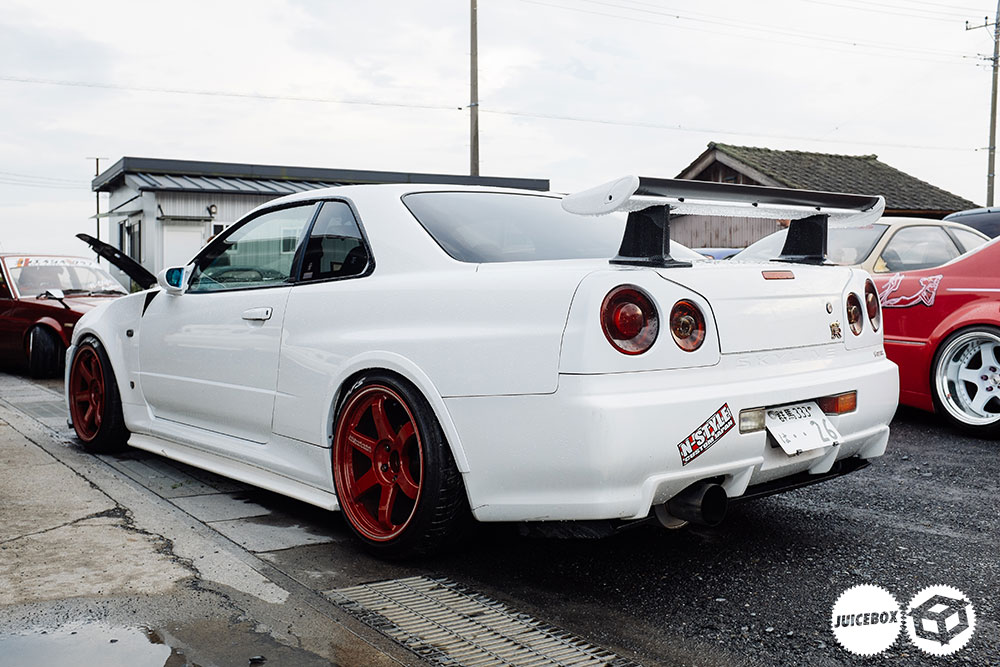 We went from staring at rice fields for 5 hours to a private collection of quite some of the best Japanese metal on the planet.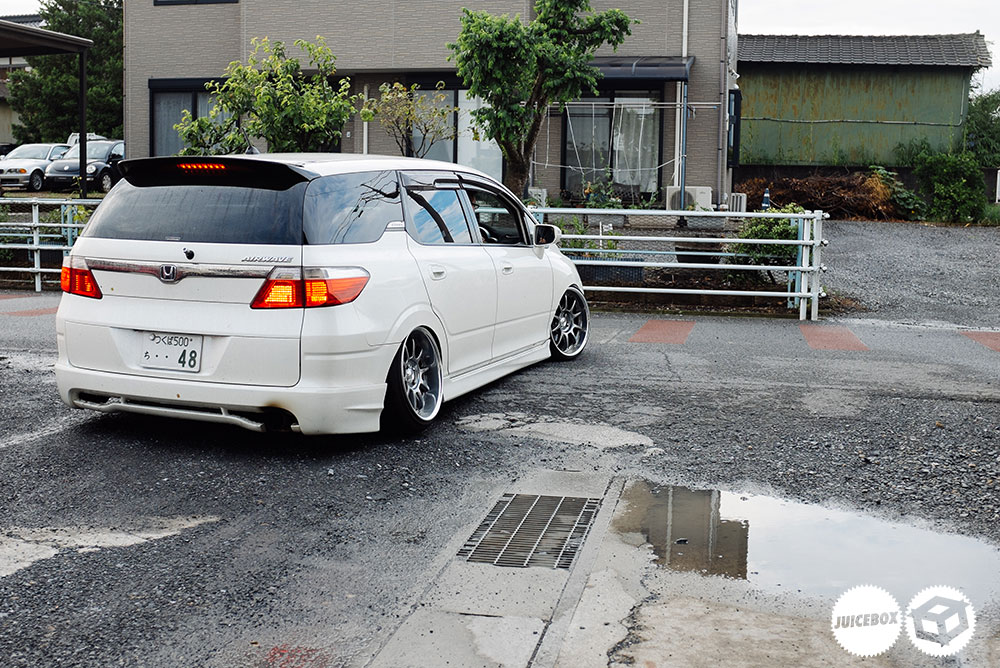 The sweatiness palms were in full effect again, everything I rested my eye on was a potential photo, the Airwave leaving… that alone was amazing in its own right… its so hard to take everything in at the time… When it appears in Japan you better be ready because it comes in waves.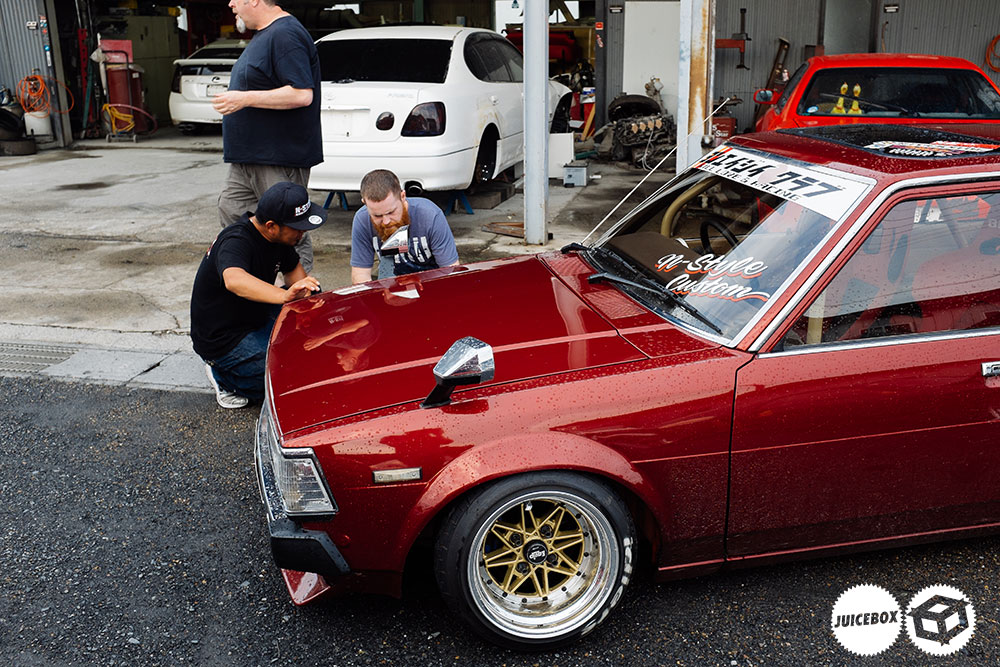 Reuben started showing Nagahama-san his own personal KE build and they both got excited about Corollas for awhile.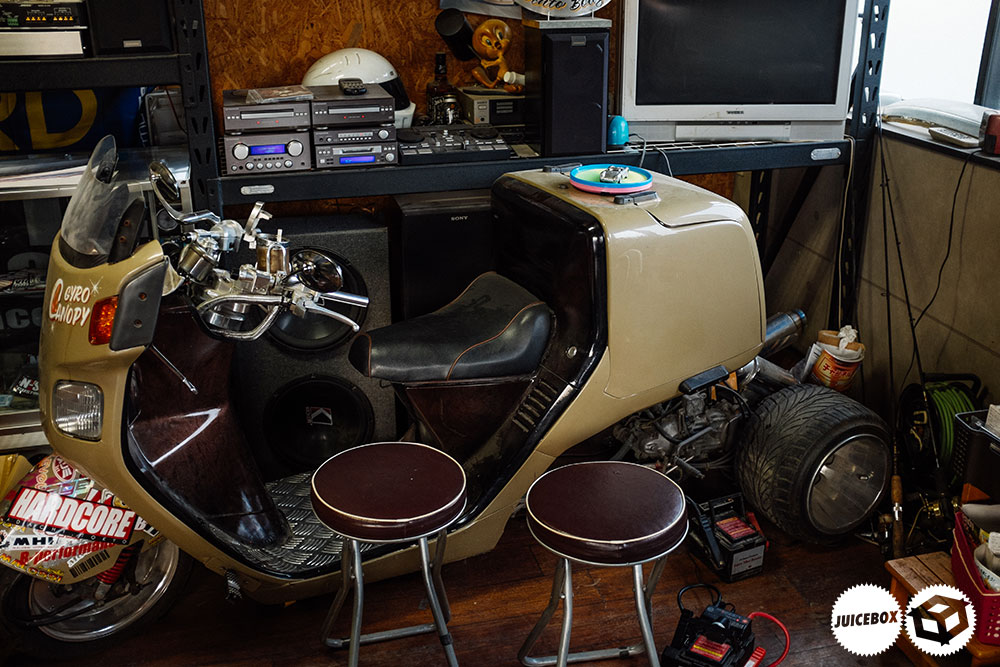 We went inside where the owner was kind enough to give us a shit ton of stickers, Reuben bought a few bits and it was such a nice experience.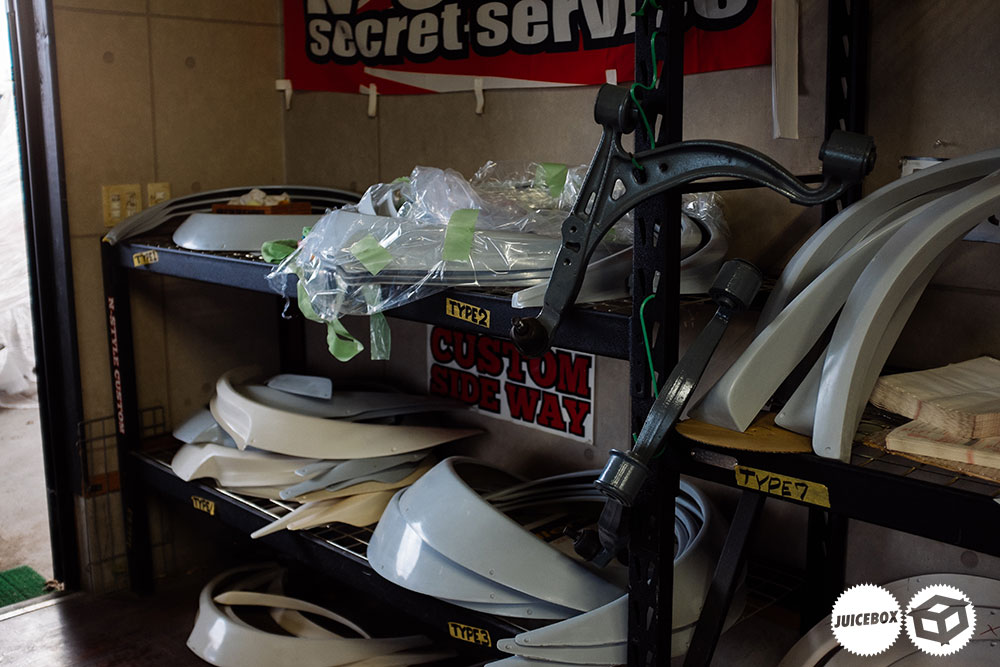 It's so intimidating to walk up to places like this and you never know how it's going to go down, especially with the language barrier.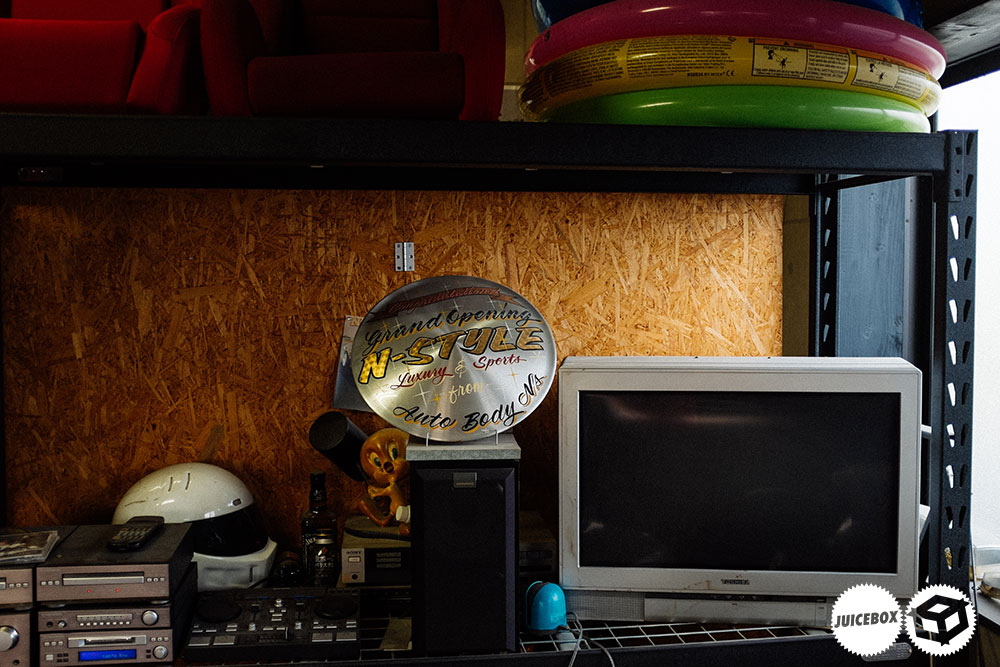 This was by far our nicest experience yet, Nagahama-san did not have to be that kind but we were taken back by his hospitality. He put about ten euros into the Vending machine and proceeded to buy us all drinks…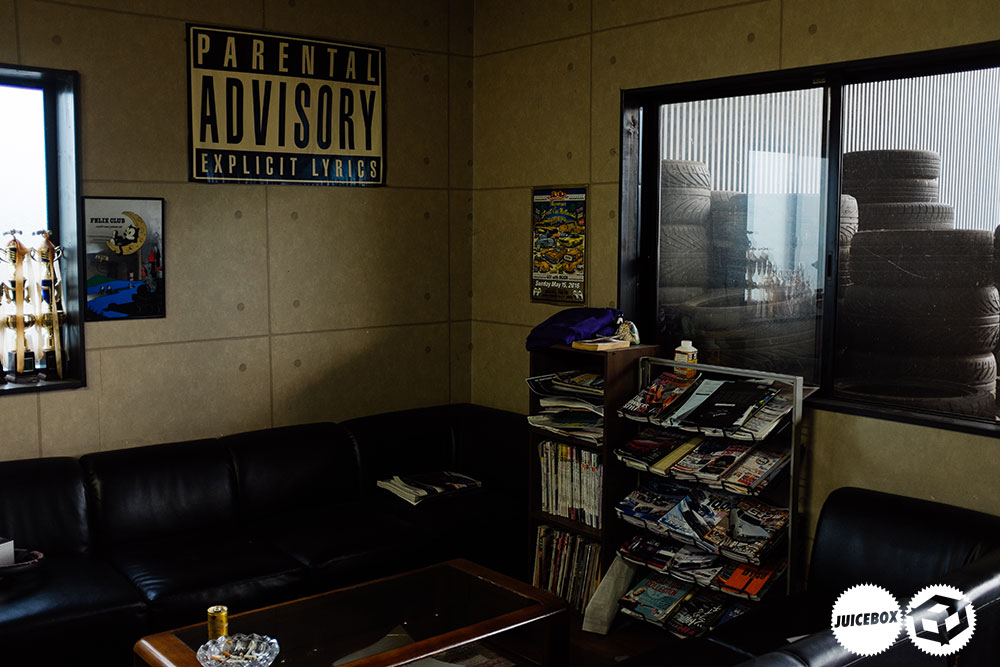 Reuben wanted to return the favor so he started handing the guys some Irish John player cigarettes. It was a funny moment.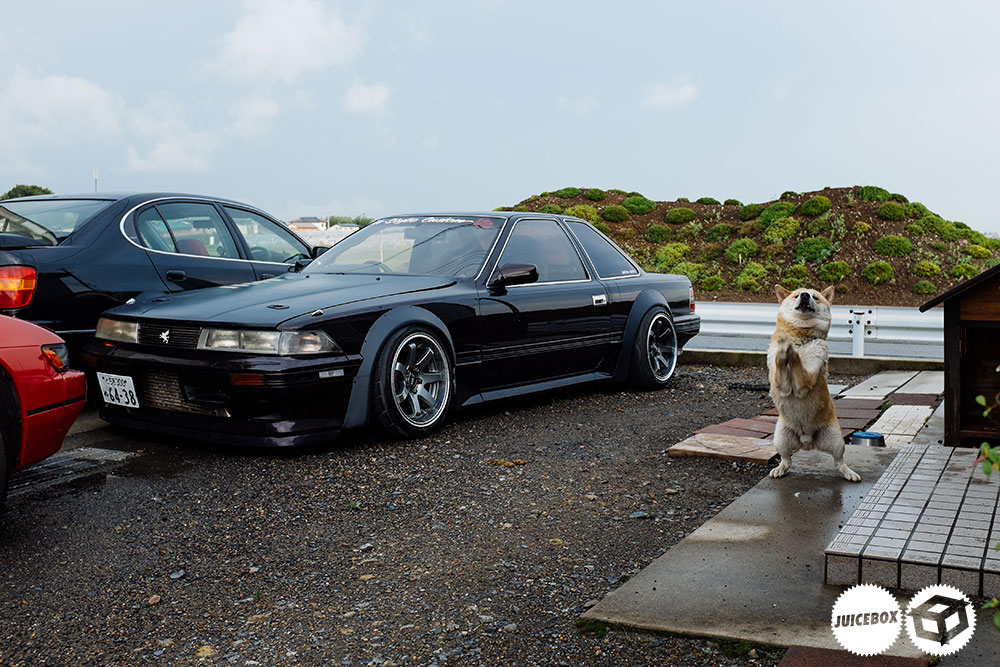 Up the back was a happy dog and this z20 soarer which is now a light tan colour finished beauty.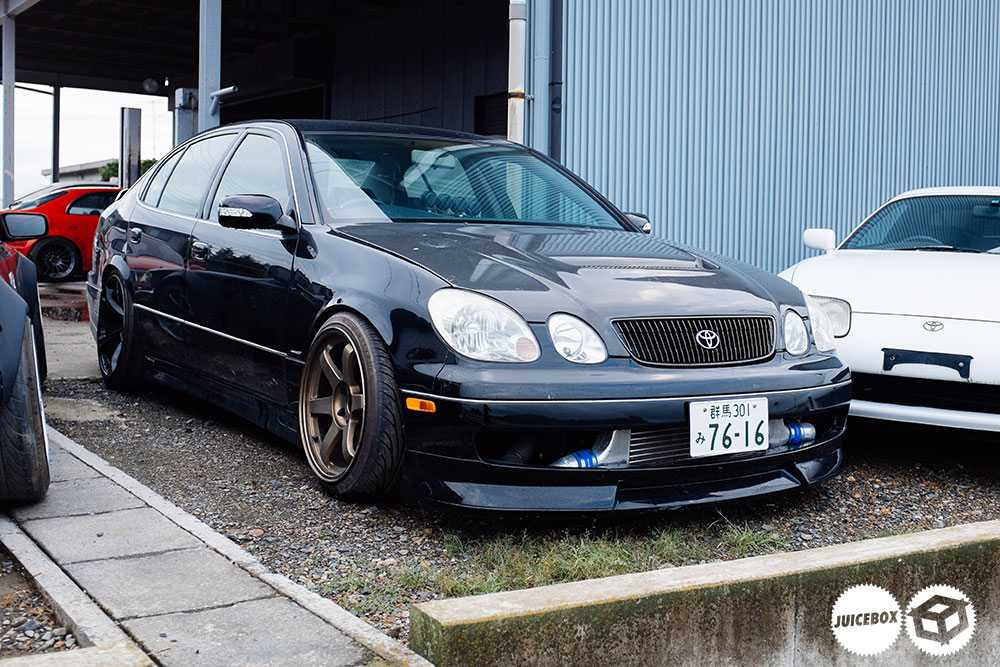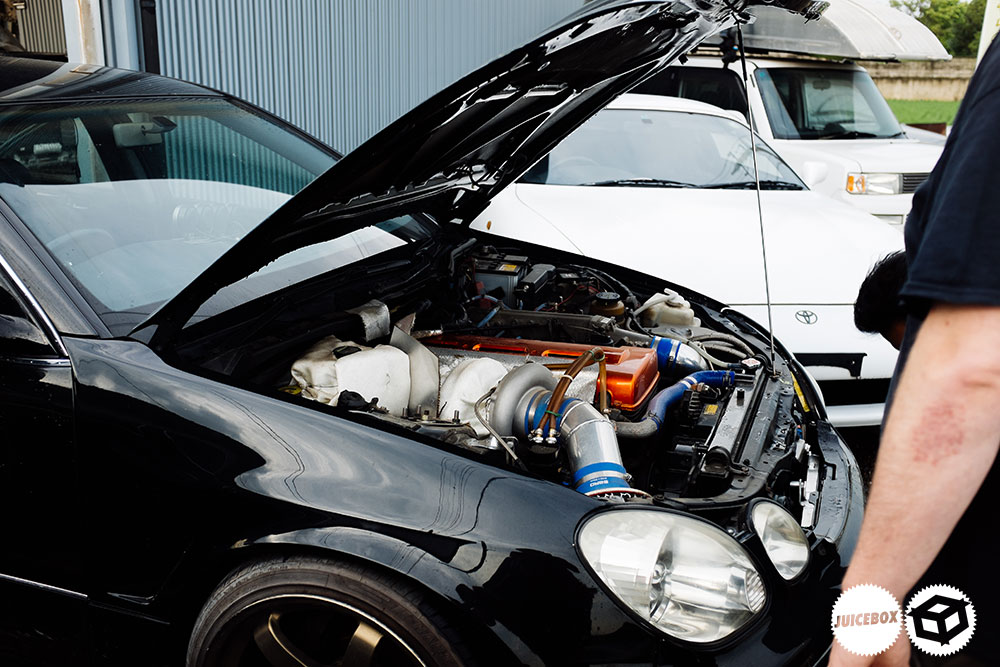 This Aristo was also very interesting. This car is just something Nagahama-san abuses when he gets the chance, Single turbo 700+ horsepower with V160 Getrag! Nuts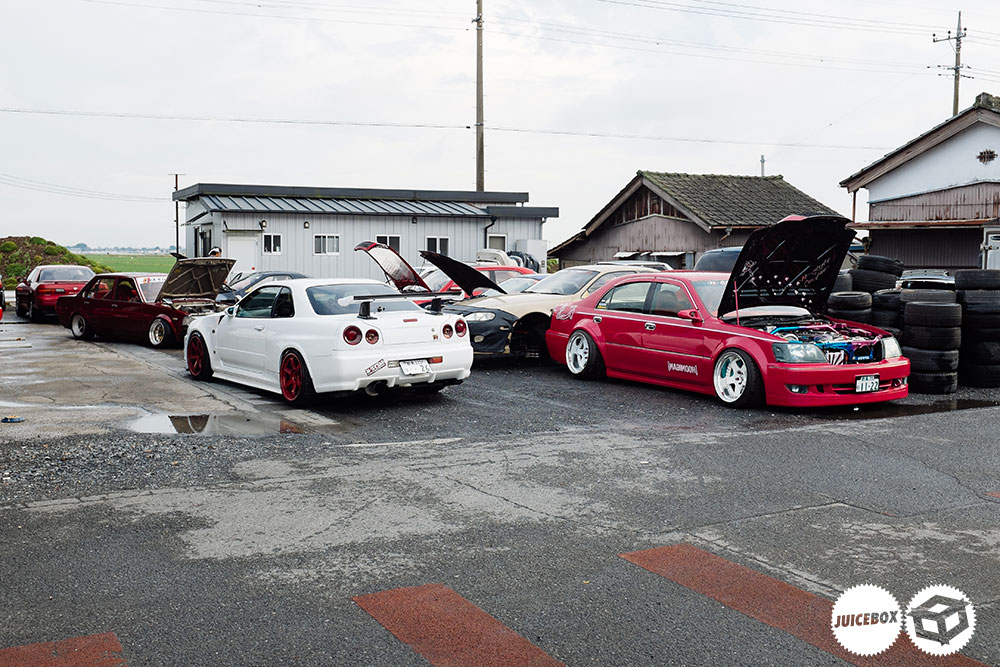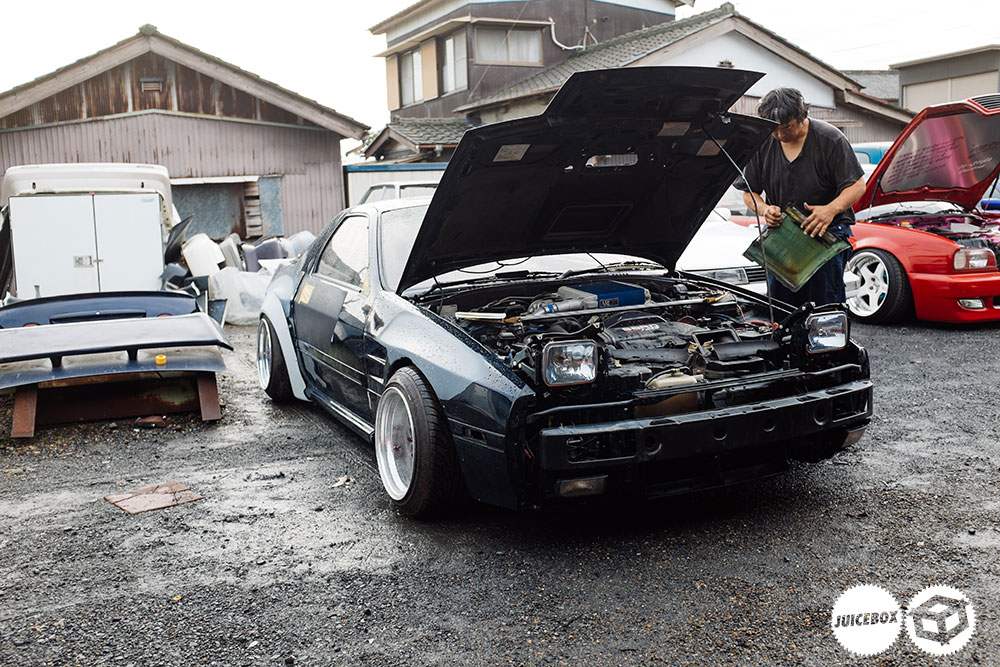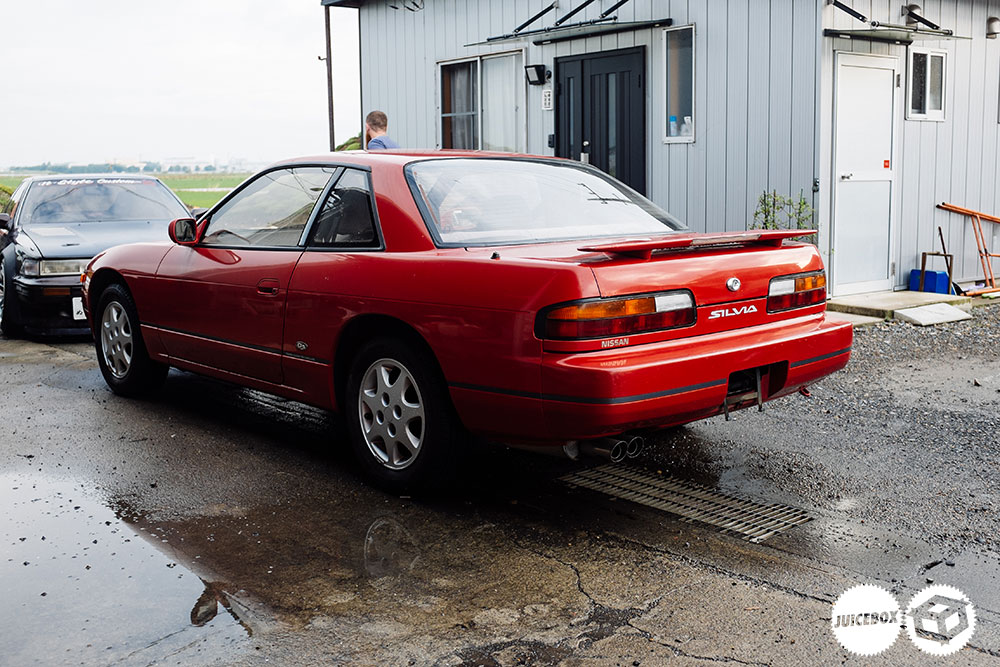 N-style is everything we ever wanted to come across, the perfect fantasy of a Japanese tuning shop… This place was pure magic, and the hospitality and kindness really sealed the deal.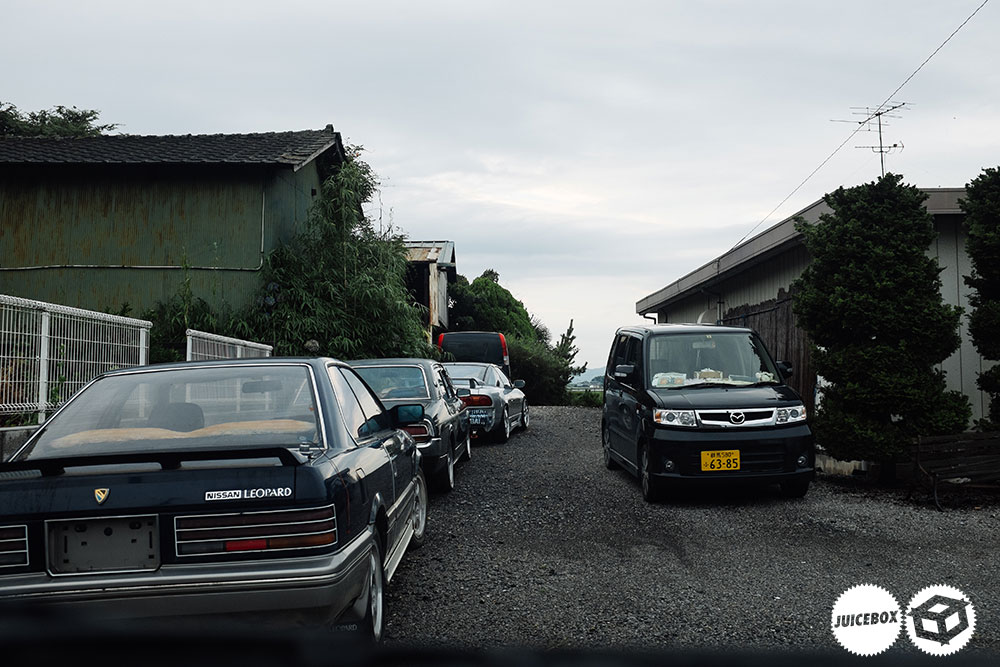 We didn't want to outstay our welcome so we said our goodbyes. There was stuff literally everywhere, even leaving I noticed more cars up the side of his house… Must be cool to have that much interesting stuff to play with.
We always found that leaving a race track or hot spot for tuning shops etc, there were always a few really cool cars not too far away just hiding down alleyways.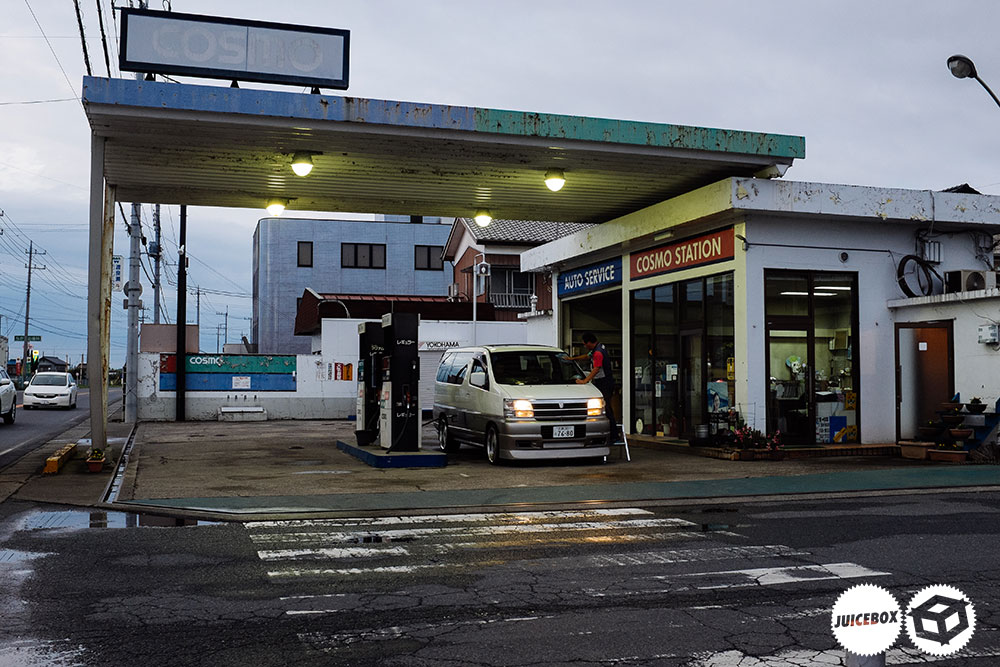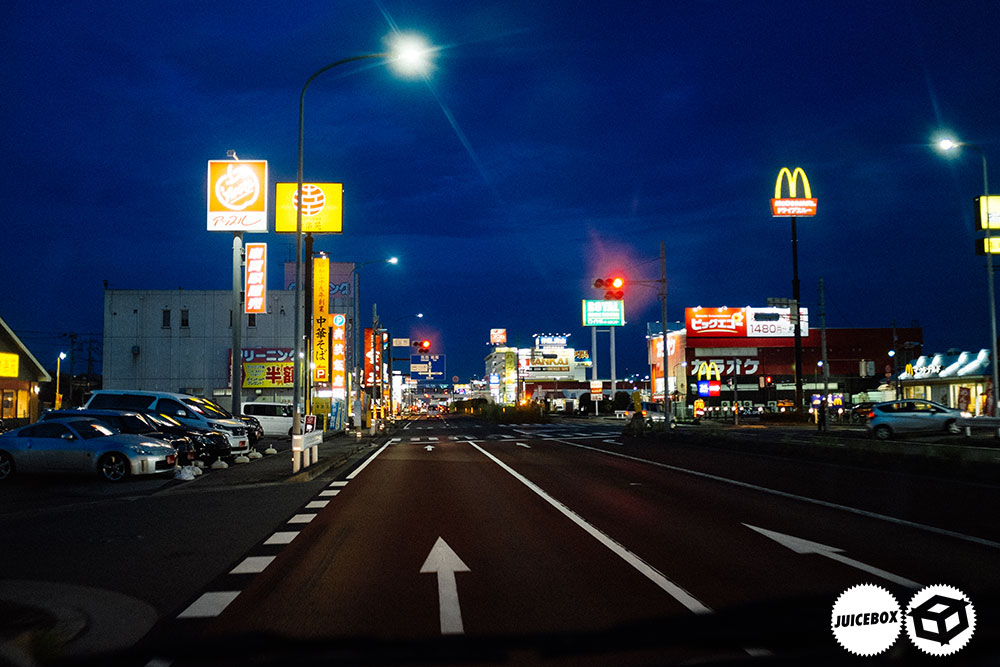 We filled up the beast and made our way into Utsunomiya for the night to get some rest, a local enough but central city.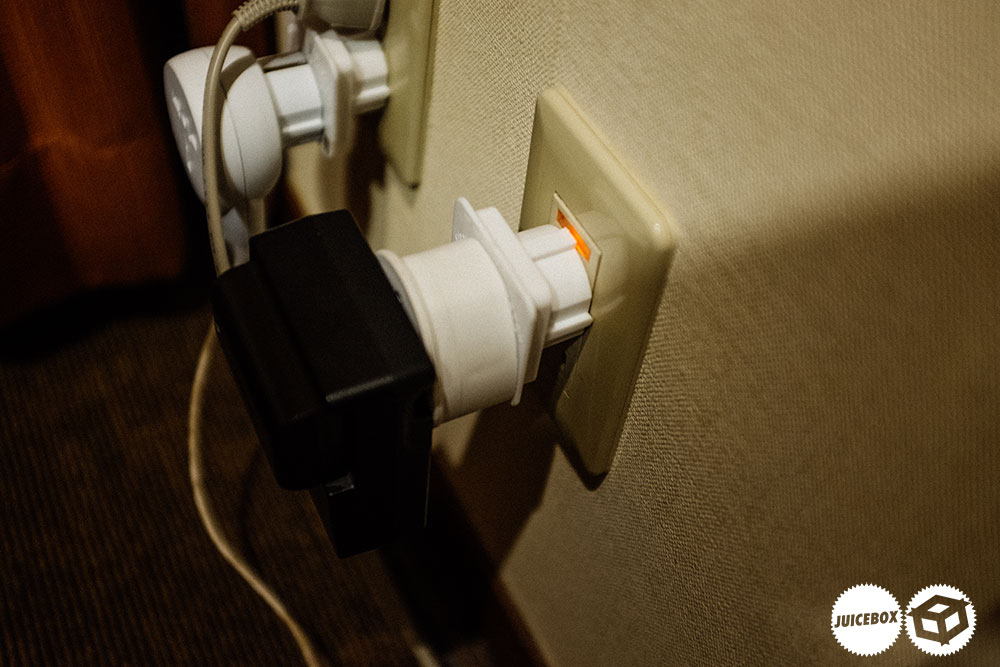 I had burned out every battery so this absolutely ridiculous American>Irish>Japanese charger had to do… Ridiculous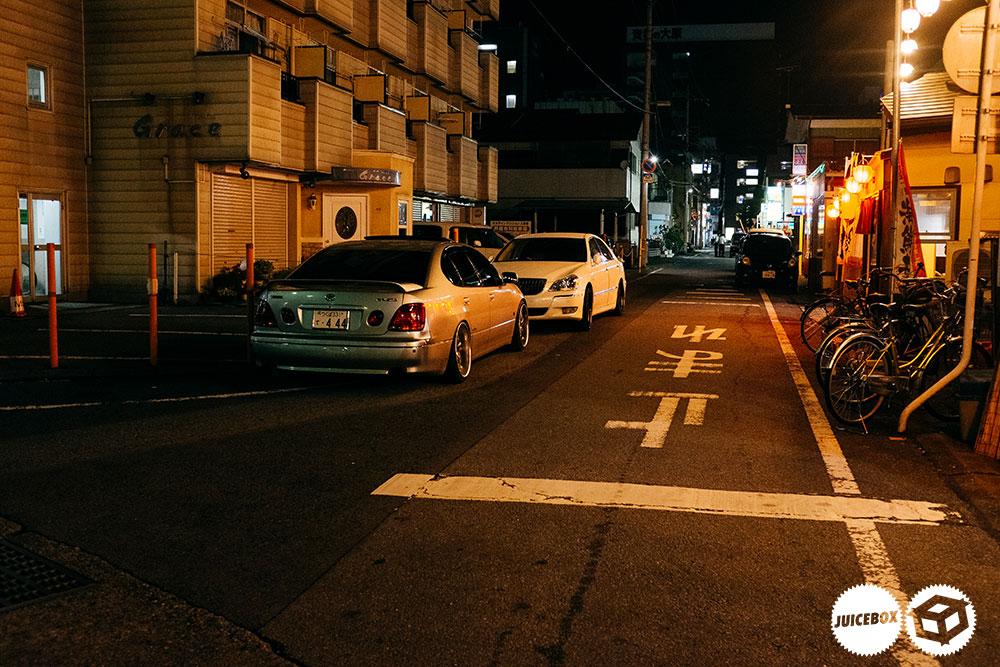 Before we hit the bed we went for a cruise in the warm summer night. Contrary to the belief, there are still quite a few gems lurking on the streets of Japan.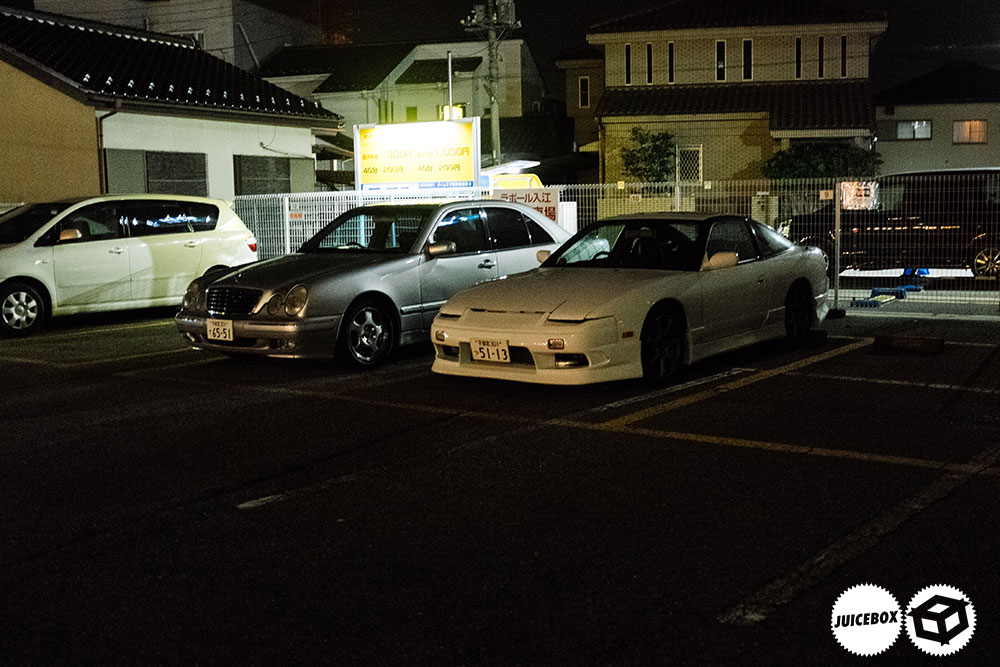 Regardless of what we had seen already, we always managed to get excited whenever something caught our eye.
I can't even imagine what they heydays of Japan were like or the mid to late nineties… With all the cars we have taken from this place, it constantly baffles me how they still have cars to drive and export!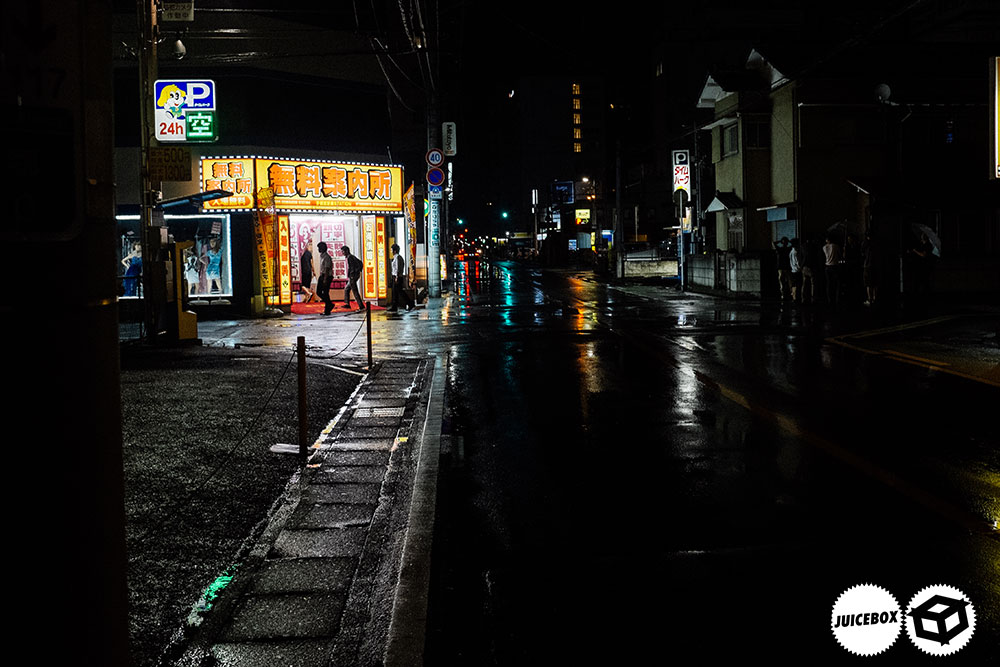 The rain eventually came again and we were trapped in seedy town snapping photos of awkward characters… I'm always left shocked at just how much of an underworld Japan has for this stuff! It would rival most places in the world.
Till next time…