Juicebox in Japan : The Hunt for Rotary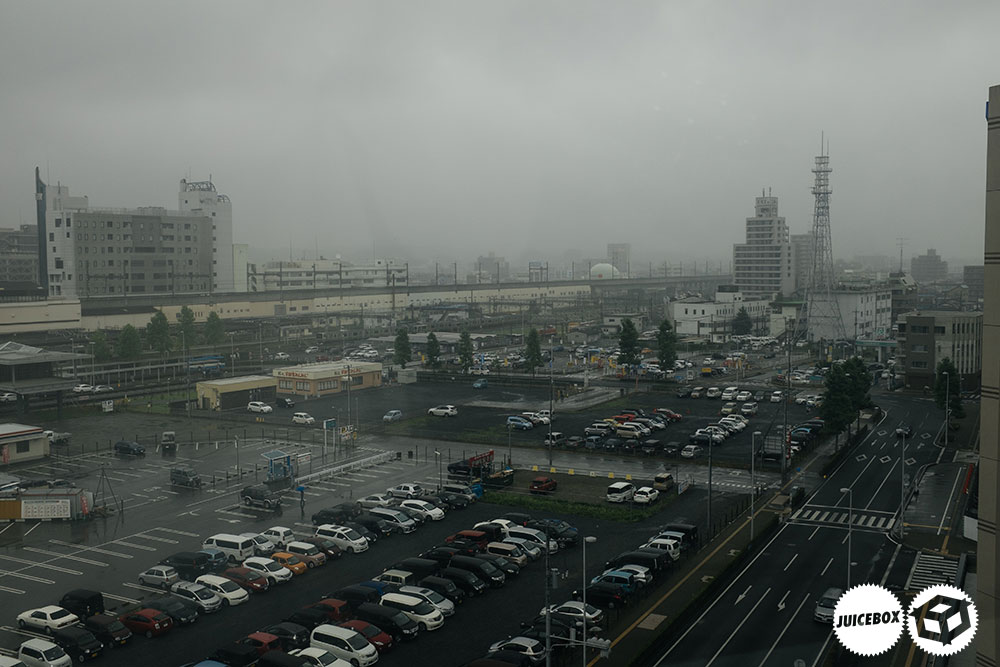 It was a somewhat dull and dreary morning in Utsunomiya but we were adamant to get to RX7 festival held at Tsukuba circuit which was roughly an hour away.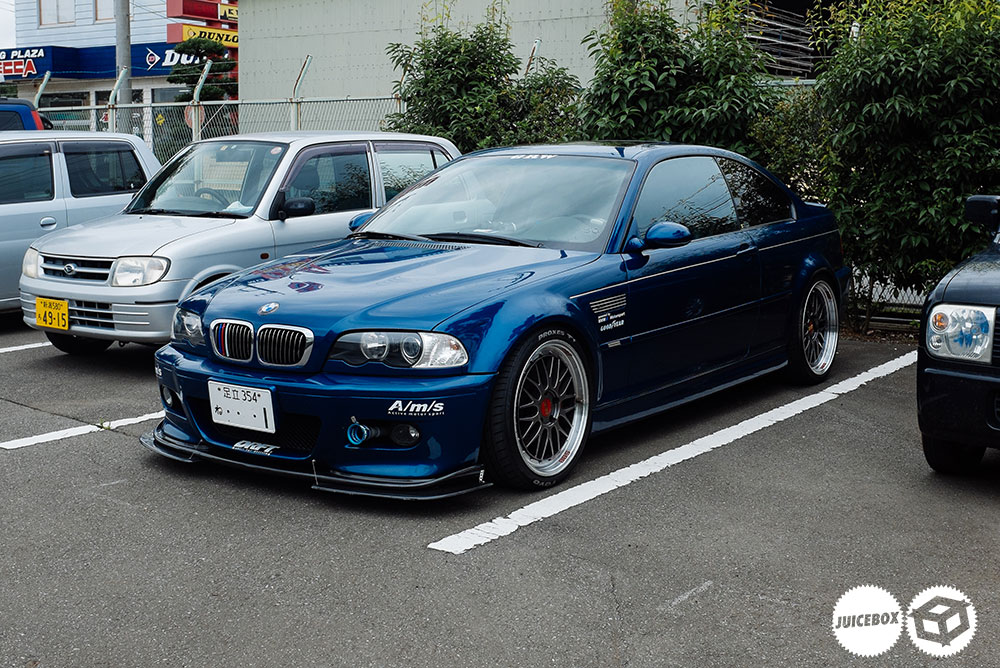 I've wanted to go to Tsukuba for as long as I've been playing video games and into Japan. The track is infamous with anyone who has played a decent car game. Hours were lost on both Gran Turismo and Forza and its always been on the top of my list of tracks to see in real life. Right out of the Van we were bombarded with cool machinery.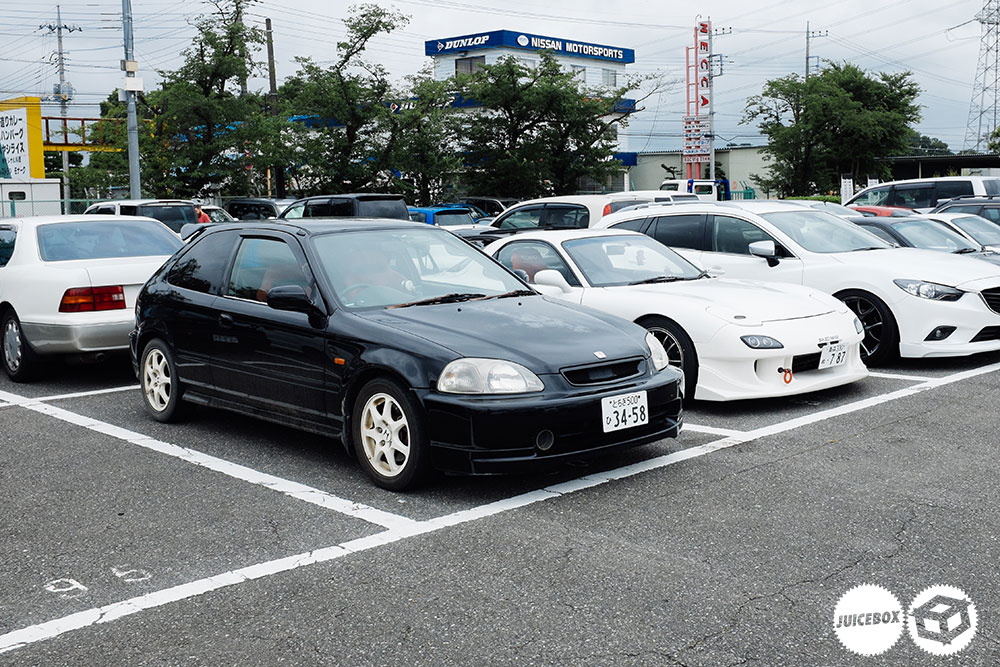 I could have spent an hour in the car park but we were here for the Rotary and tried to push on.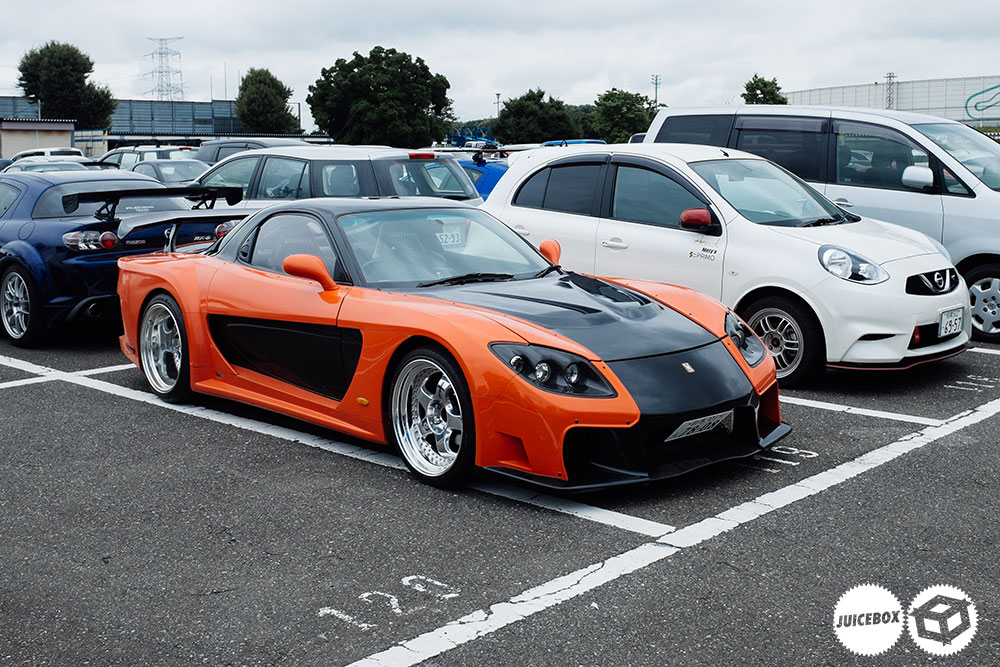 It was hard to figure out where the show really began. The entire car park was jammed with top notch stuff. This was my first time ever encountering a Fortune RX7 and we hadn't even made to the event.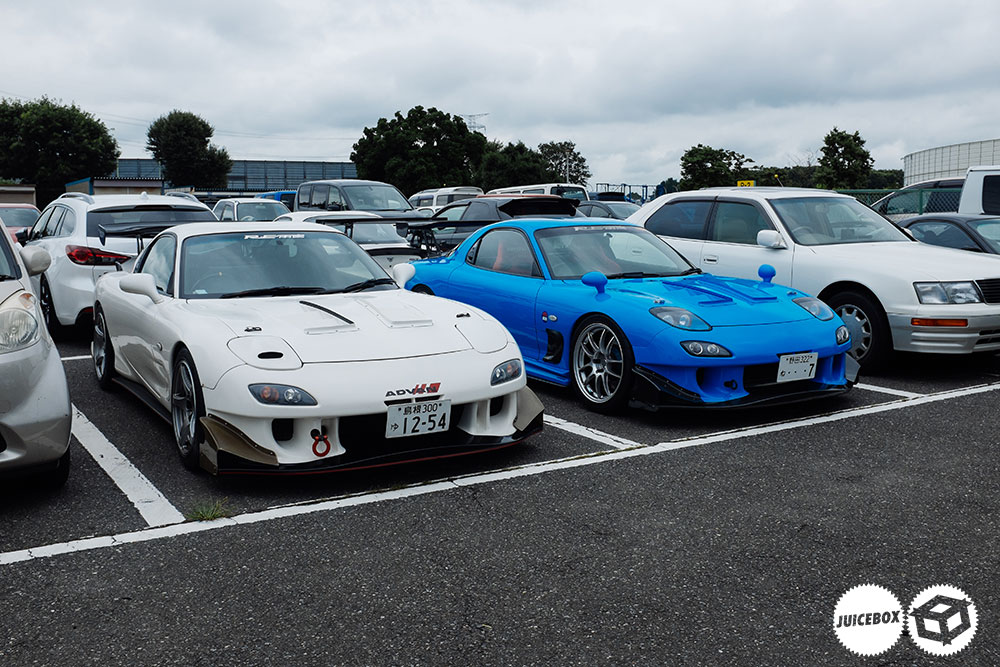 I had a strong feeling this event was not going to disappoint based on the cars which spectators had parked up outside.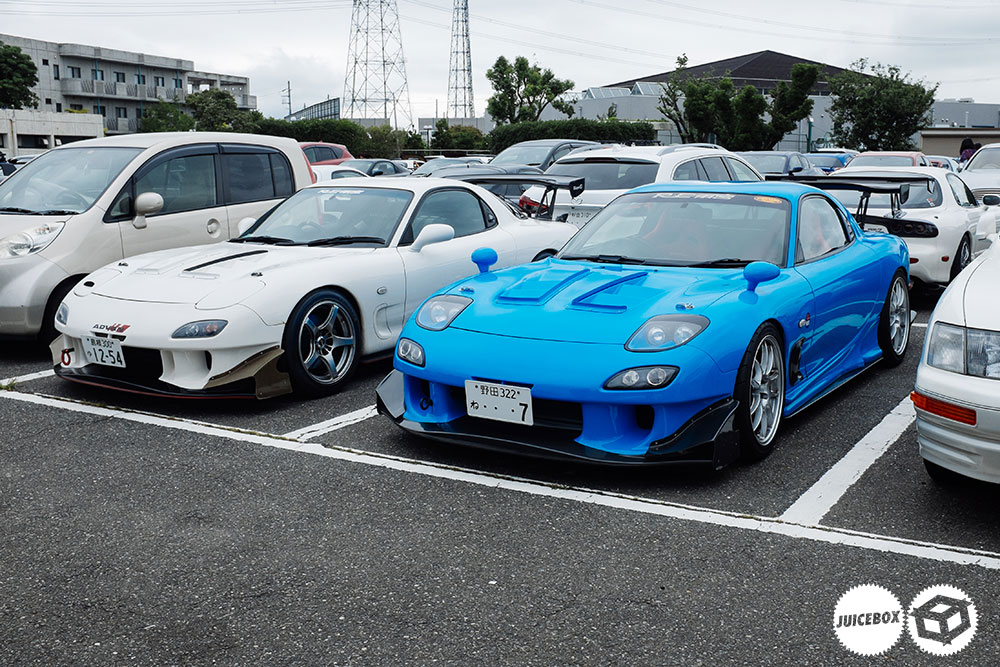 Look how fucking good these cars are. The photos barely do them justice, my first time really encountering a hyper street RX7 and I was in love.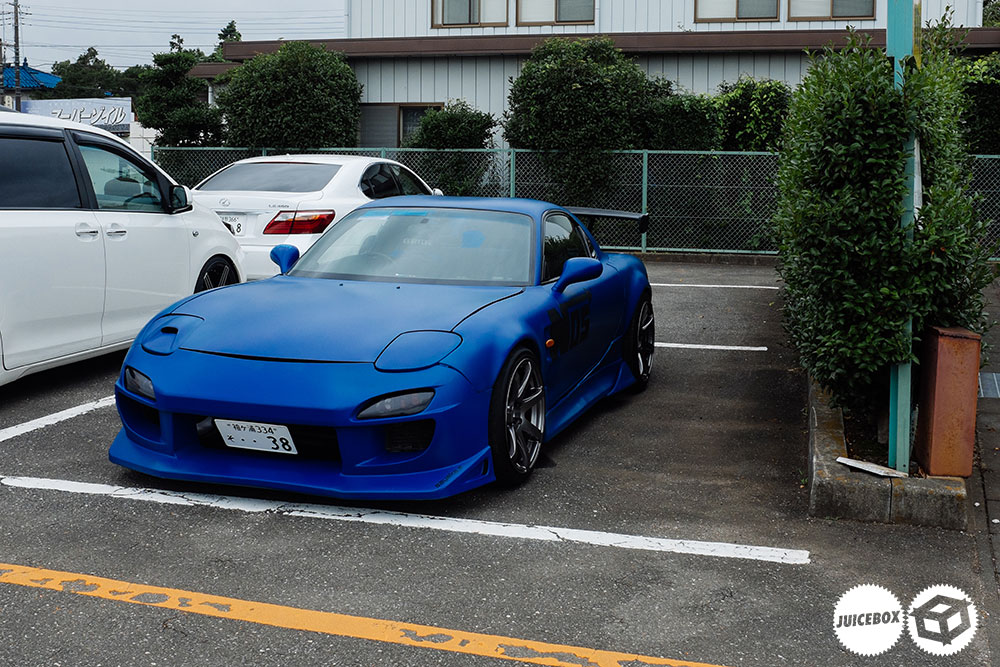 They kept on coming.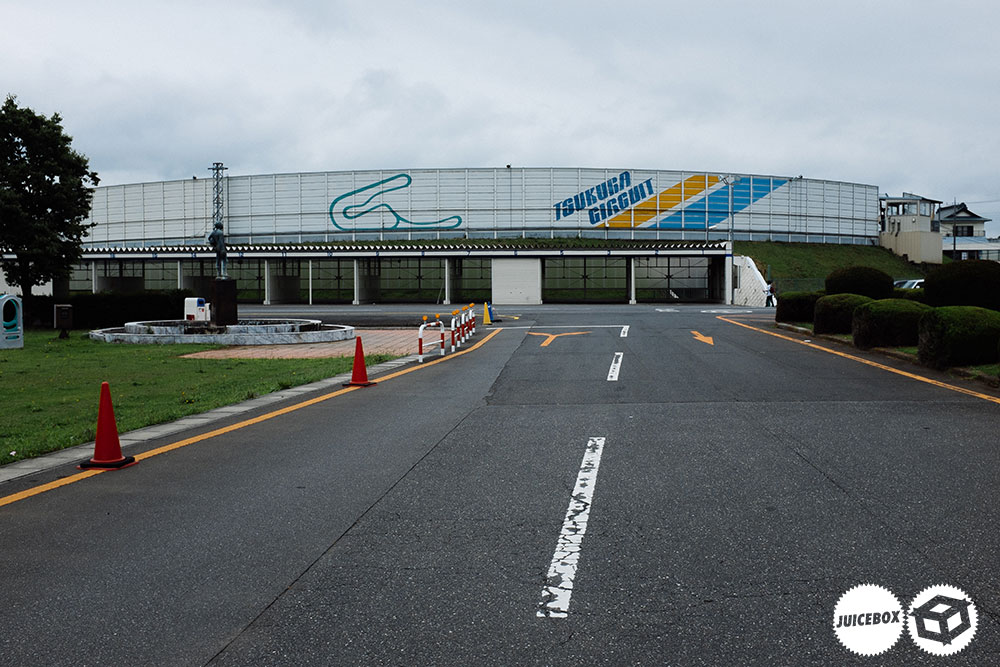 We had to drag ourselves away from the car park, feeling proper guilty turning our back on some of the best looking mazdas we had ever seen.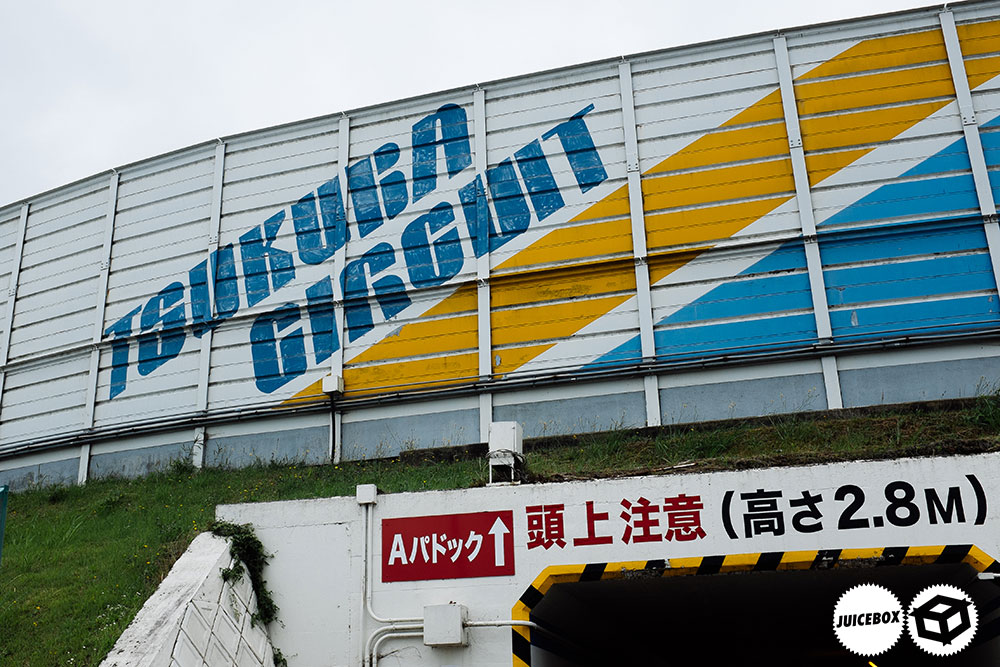 But the anticipation built as we could hear that unmistakable screaming rotary in the distance.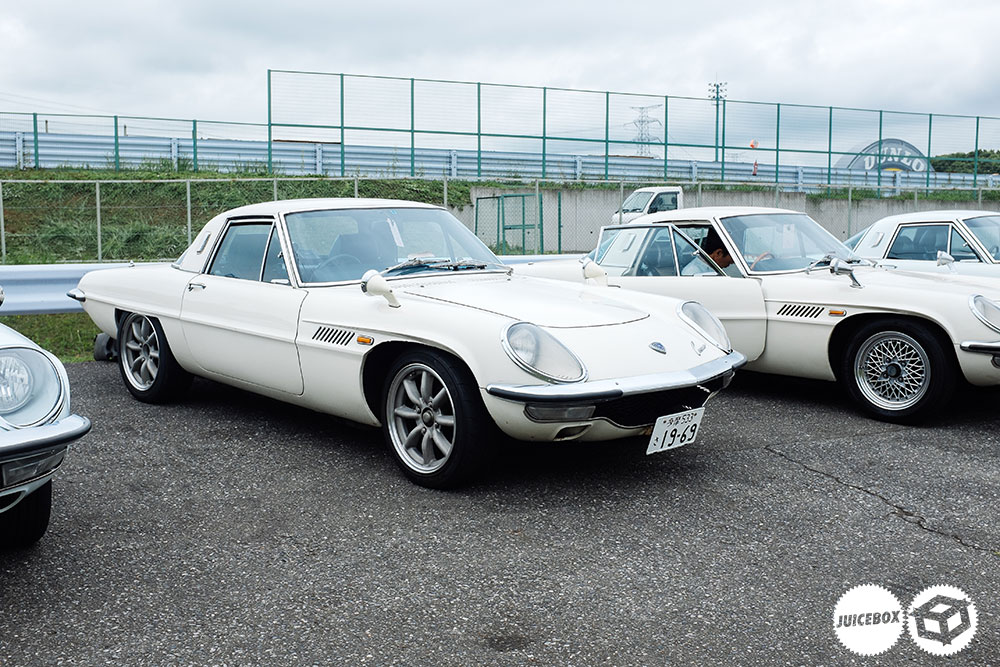 Right up out of the tunnel and we were greeted to not one but a sea of stunning Cosmos.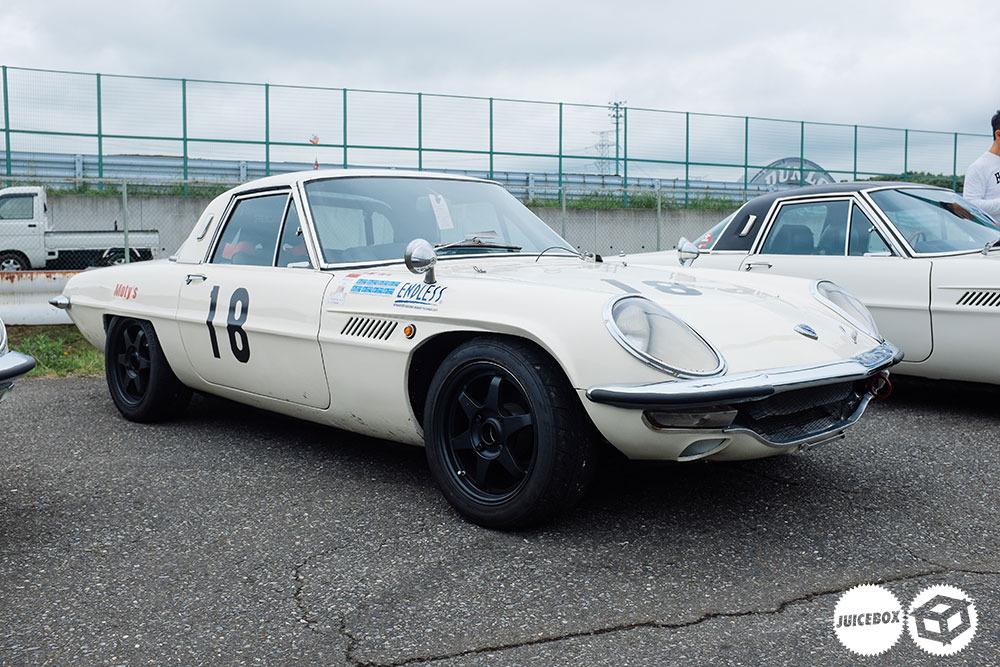 Everything from standard to race built machines were on show.  I had a hard time picking my jaw back off of the ground, this was paradise.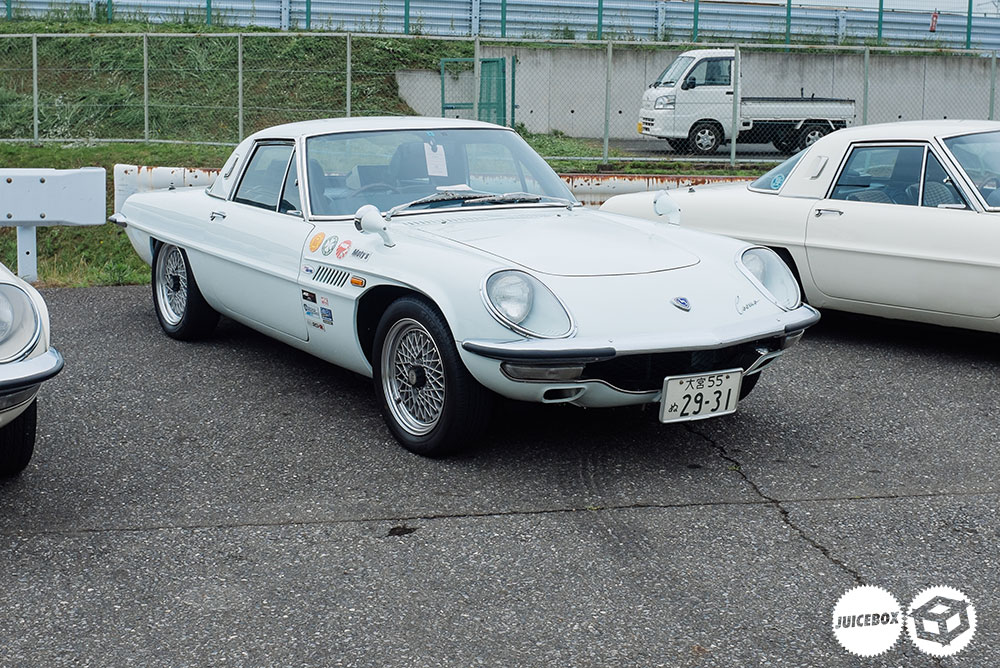 What a beautiful body design, Japan had a way of giving you not one but ten of the same thing you had been eager to see your entire life.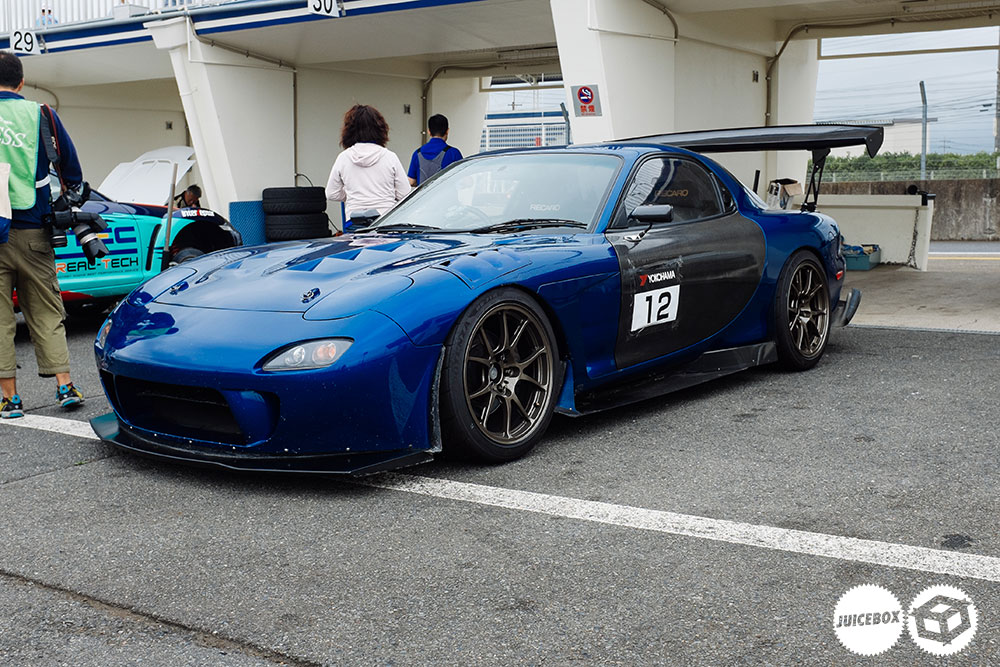 The brain simply couldn't keep up, but I tried to remain calm and move on.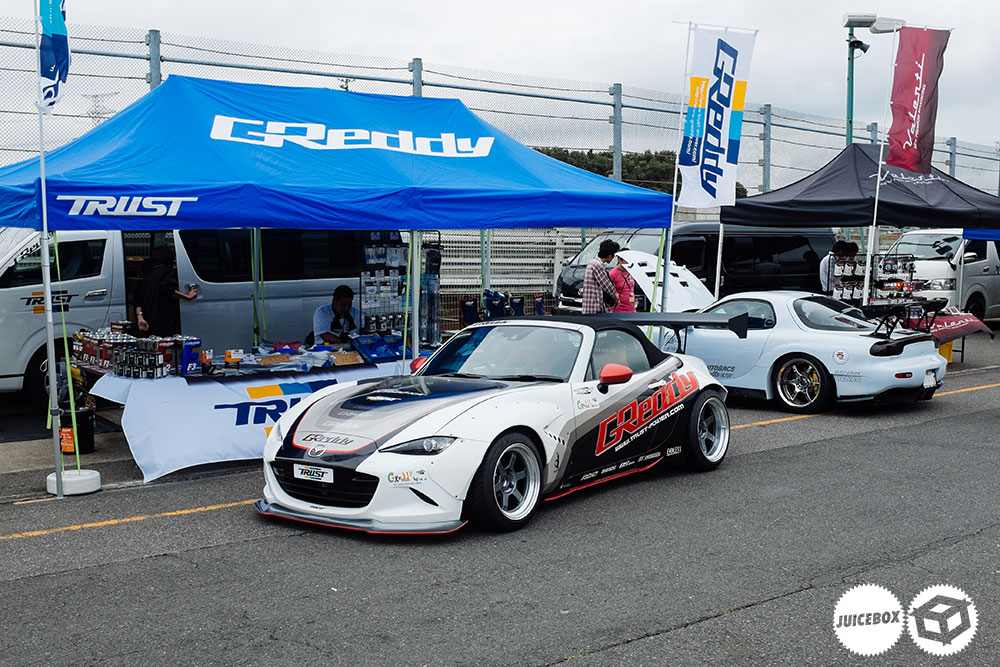 They mixed RX7 and allowed all sorts of other Mazdas to attend, this a very interesting collection of vehicles.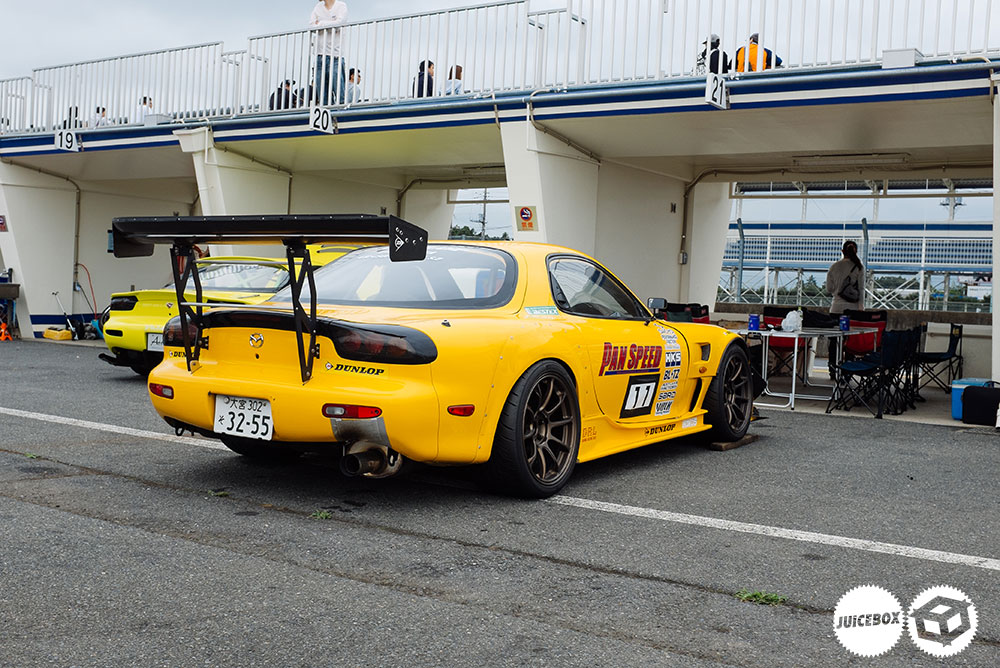 Straight into it and we were seeing cars we had only dreamed of encountering. The Iconic Pan speed RX7 was always on the hit list.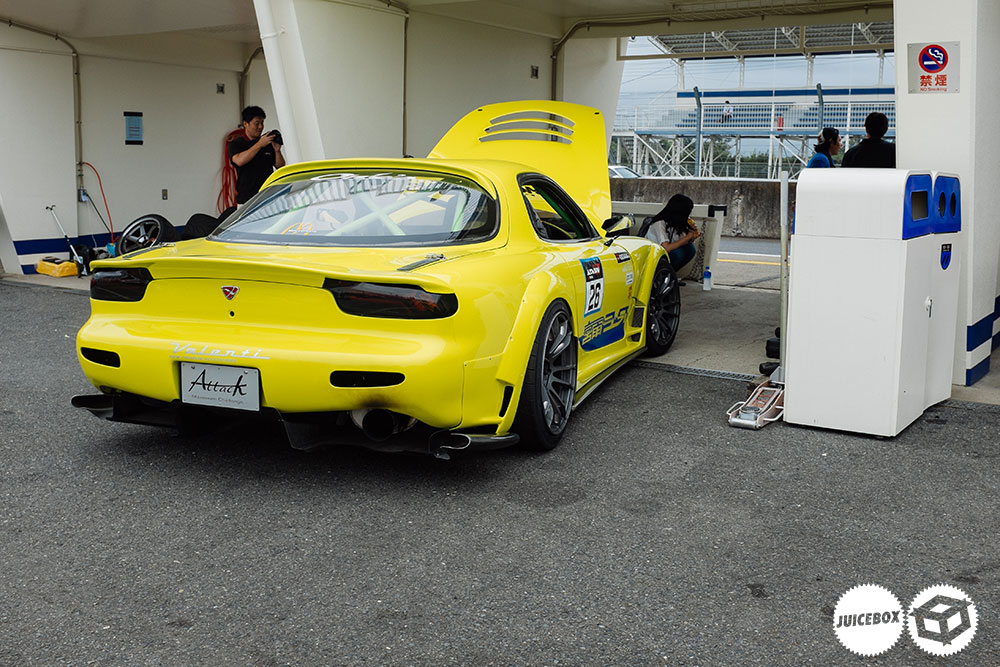 I've always argued that the FD3S is timeless, one of the most beautiful shapes to ever come out of Japan, it almost hasnt aged.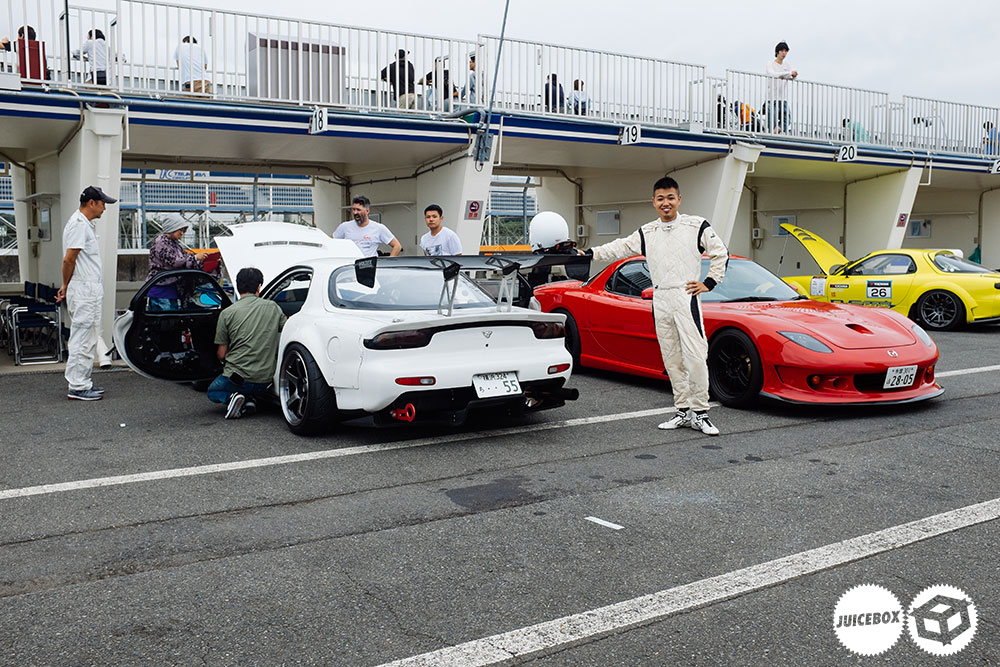 This young guy was out setting lap times in his FD and proud of it. Must be nice to have a car and track like that on your doorstep.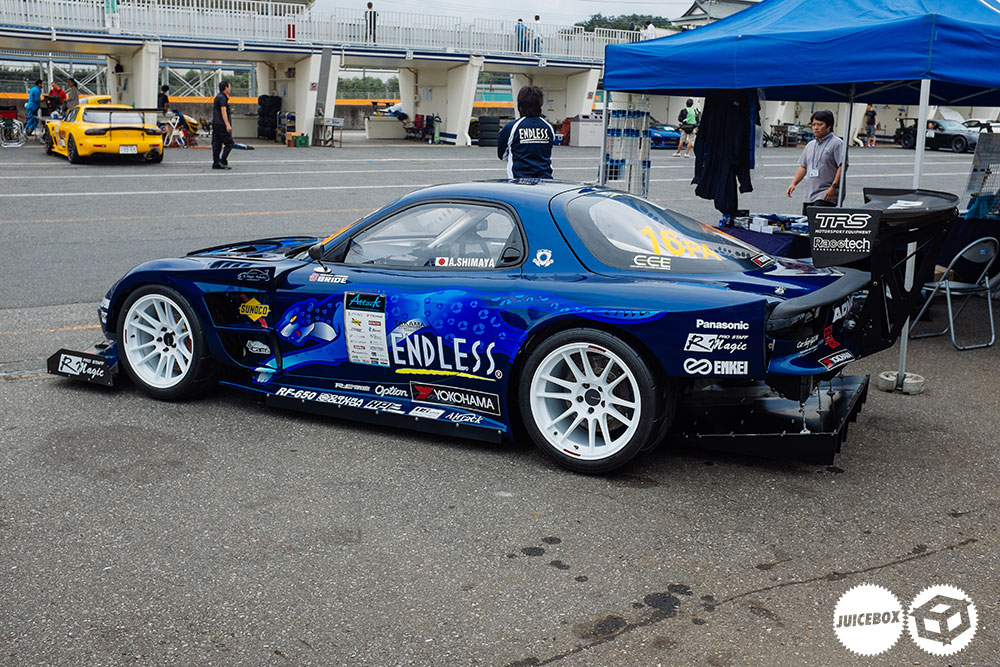 I kept coming back to this all day long.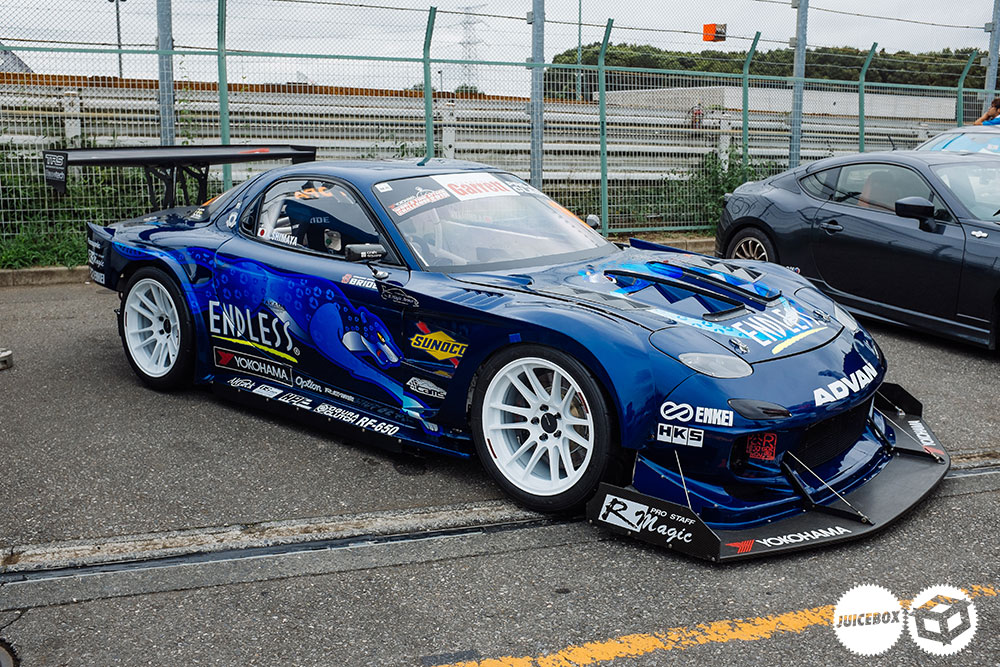 The presence this car has is something else.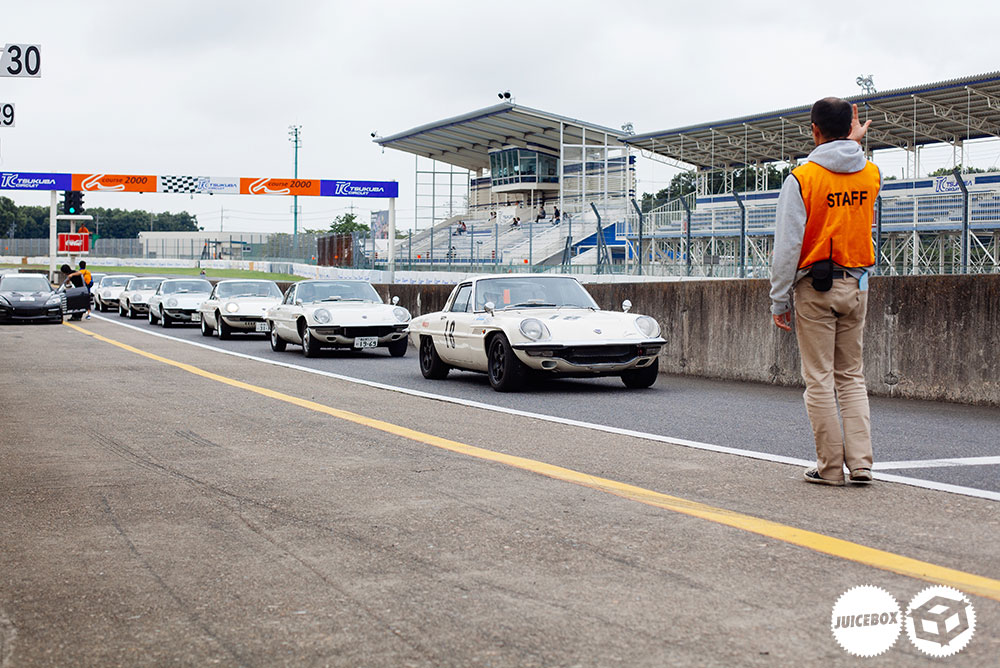 The Cosmos were out for a lap, the sound of those old Rotaries was simply infectious.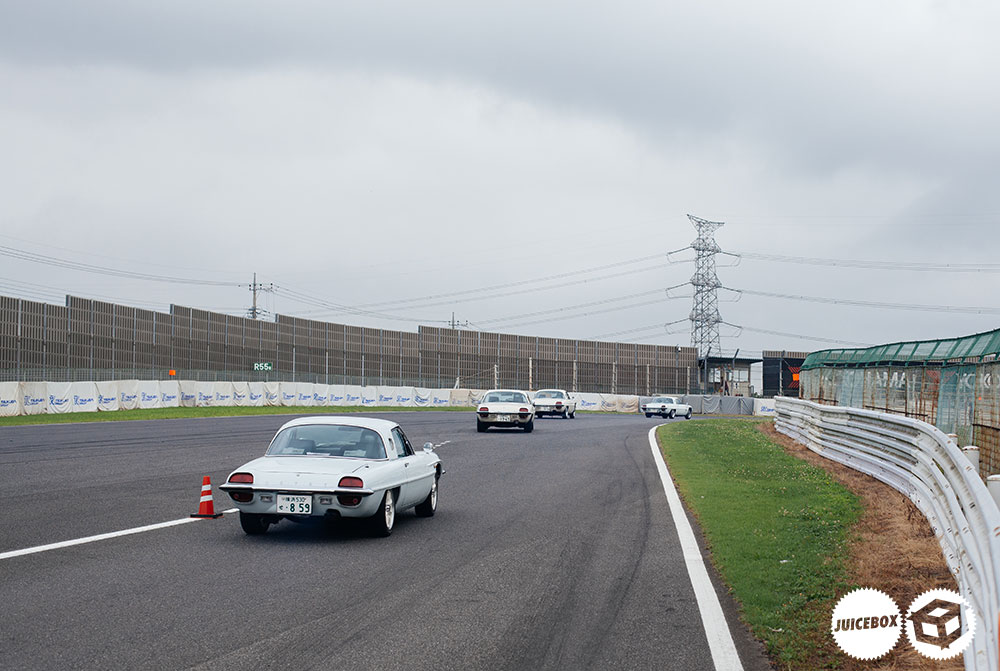 Like a scene from Gran Turismo, such a varied amount of stuff was out racing the track throughout the day.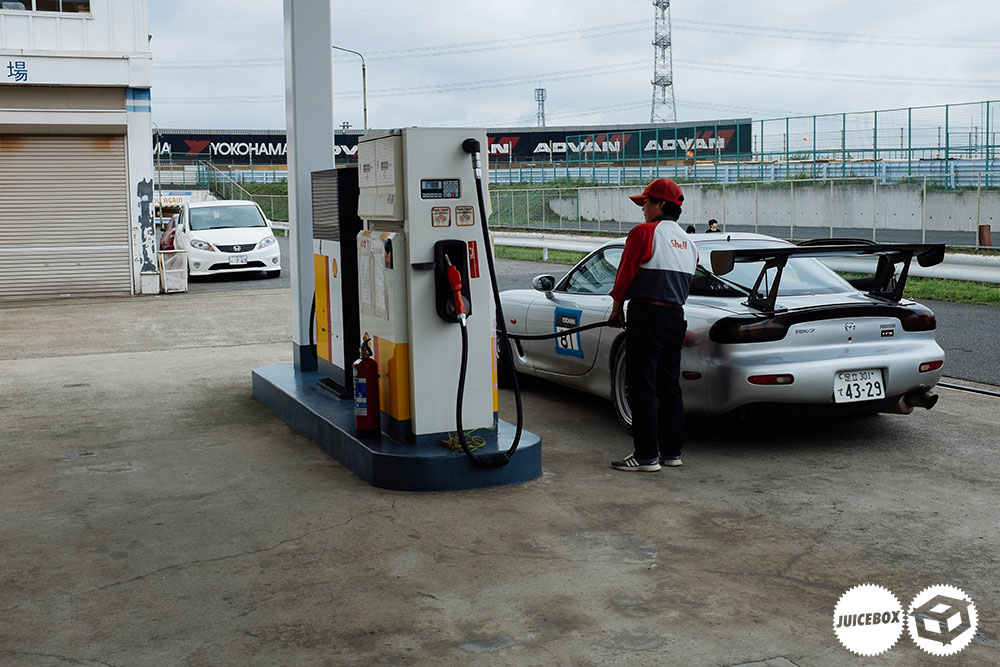 The one thing I didn't expect was every car fills up at this casual petrol station they have inside the track.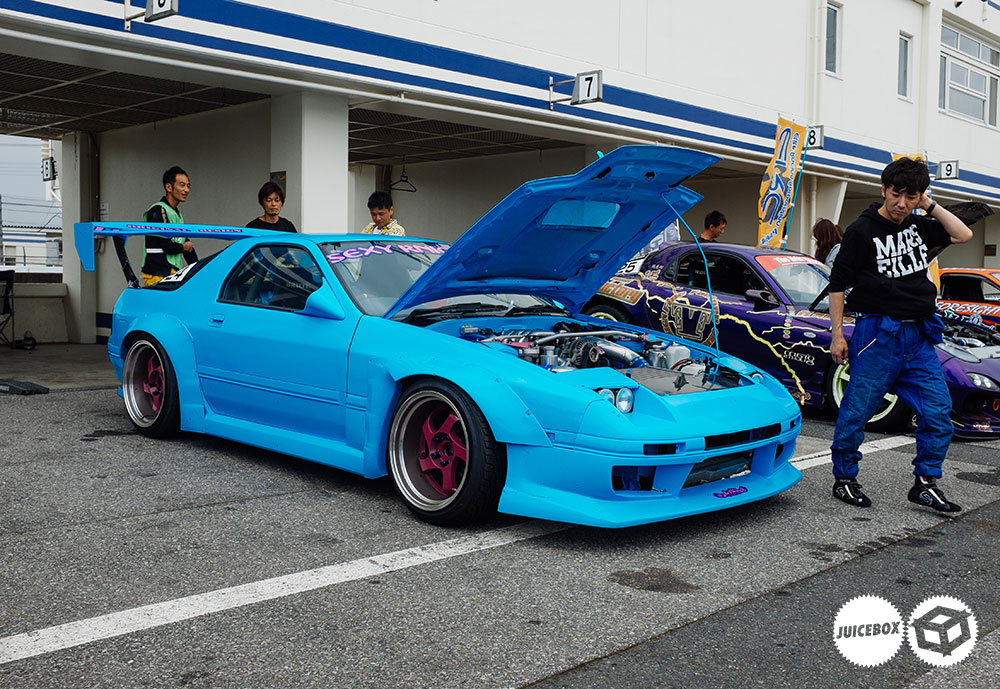 Sexy Knights!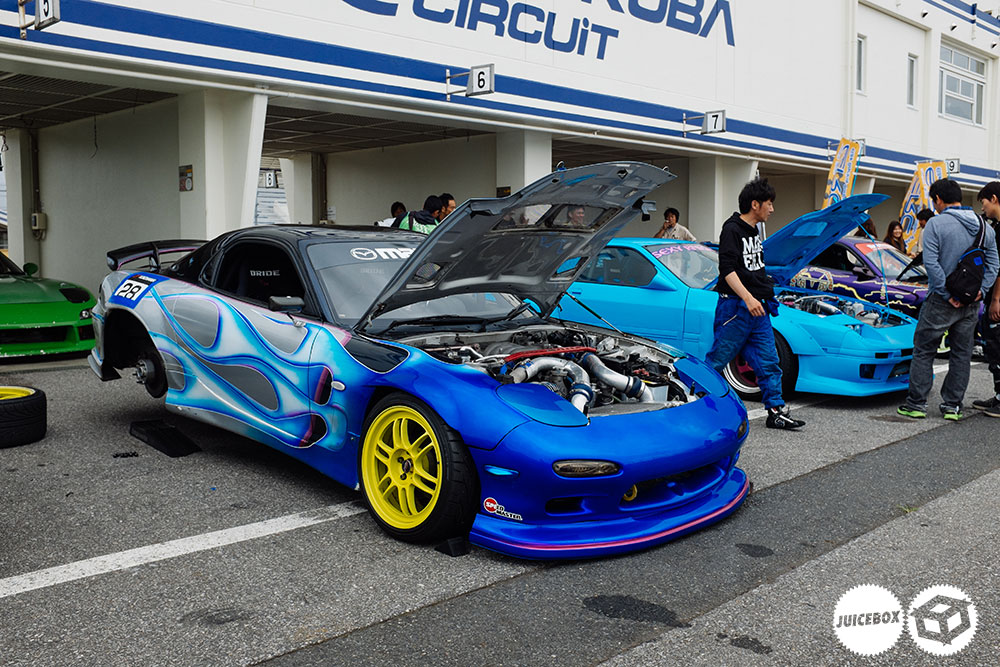 The mix of cars was fantastic, everything from high spec drift cars to time attack.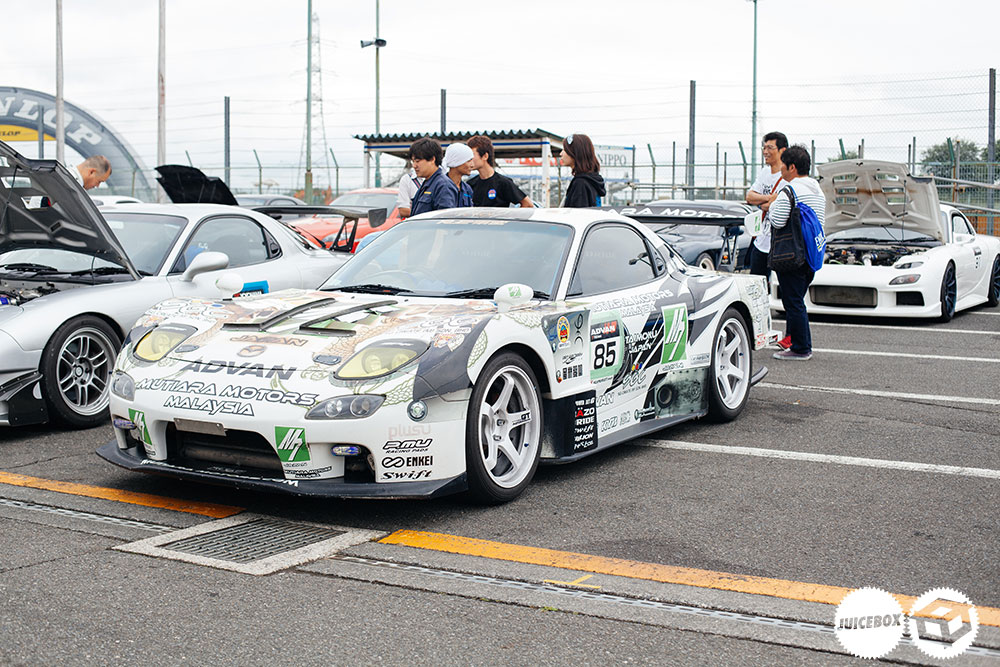 To all out JGTC Replicas. This actually went for sale recently on Yahoo.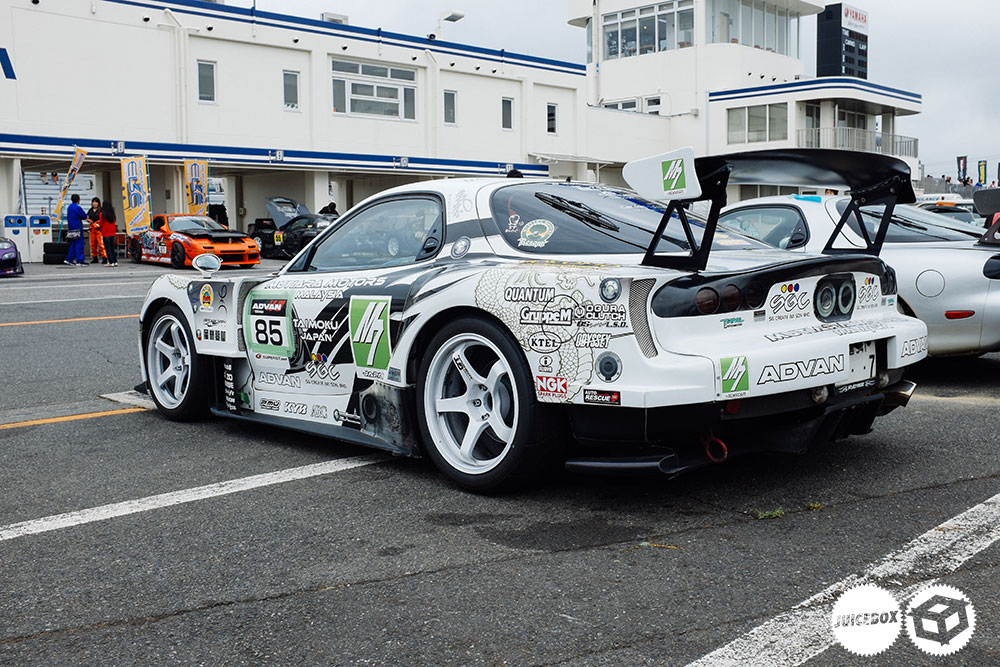 Imagine driving this on the street!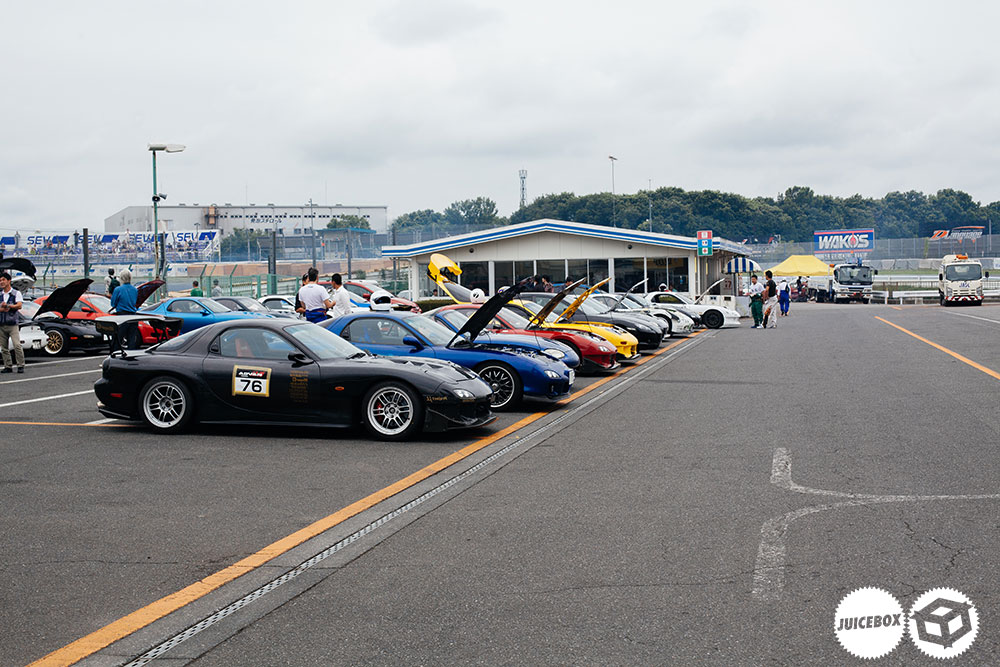 The sprawl of FDs was endless, we went from seeing one every few months to a complete RX7 overload all in the space of an hour.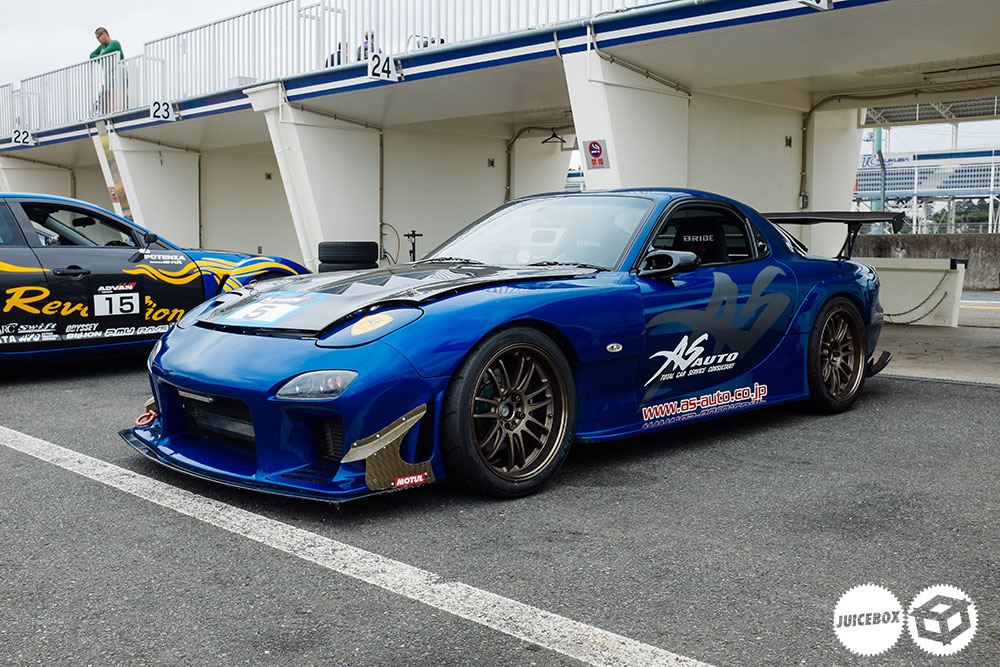 Not only that but every single car here was cool.  This is a double feature as I feel many of these machines deserve a snap or two.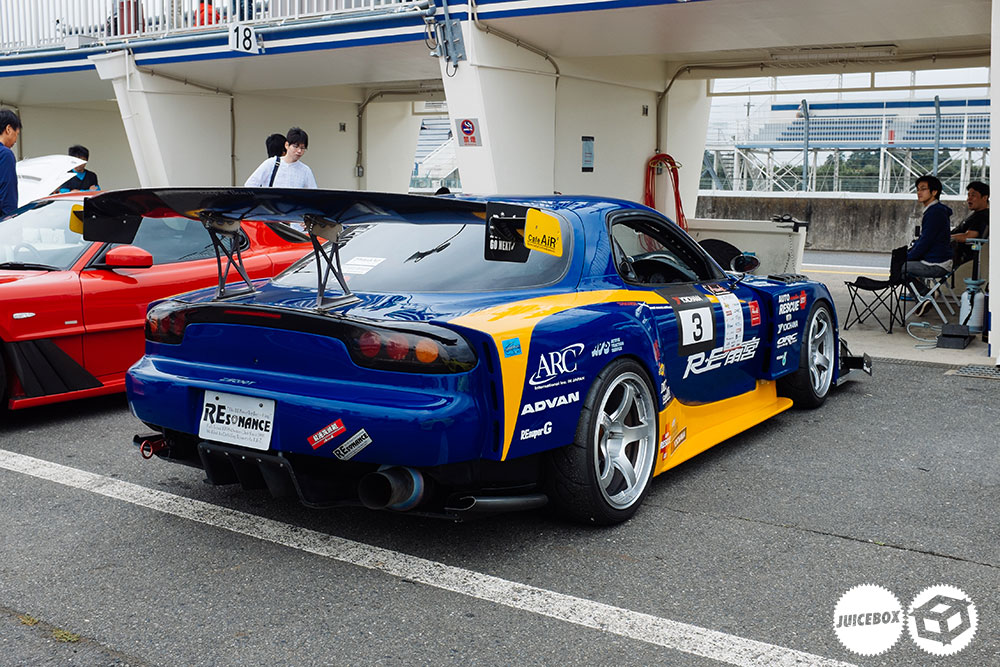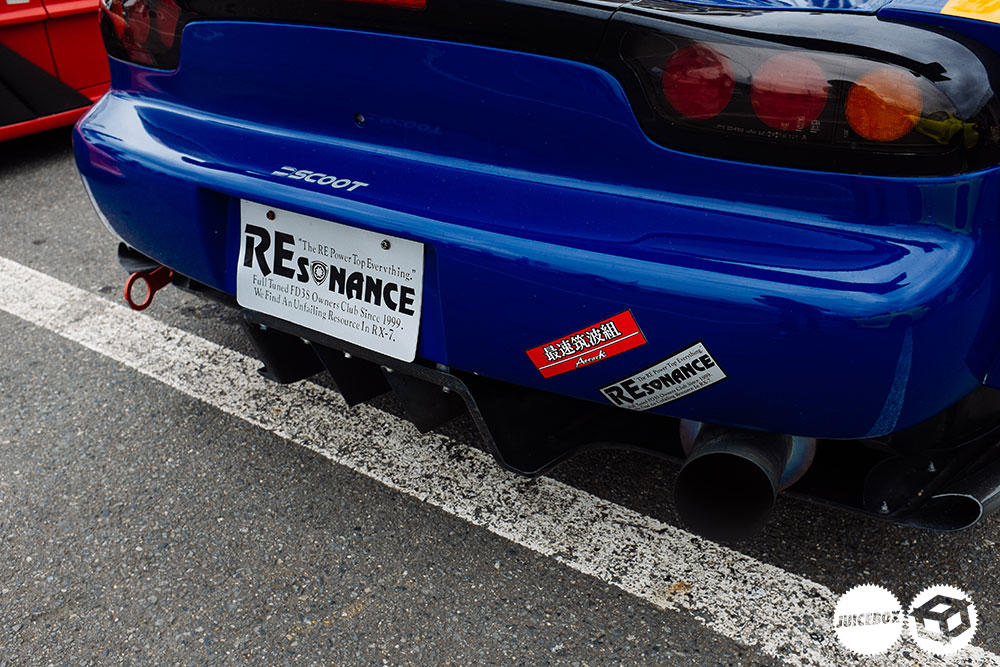 Resonance!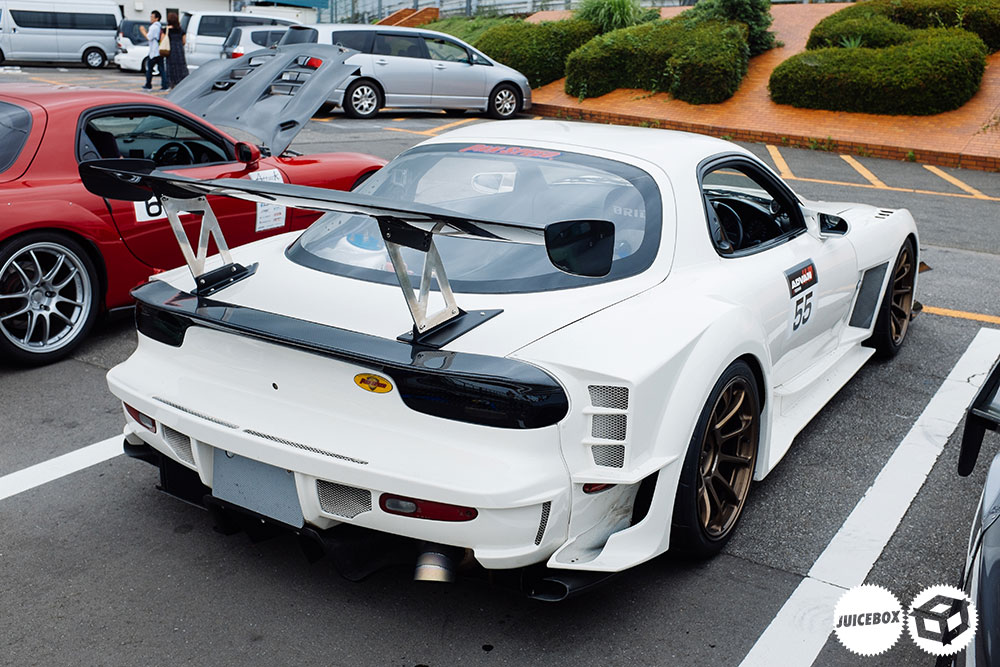 Many of these were driven here too which was very impressive. I can't get enough of wild aero like this, the kit does the trick without killing the original shapes of the car.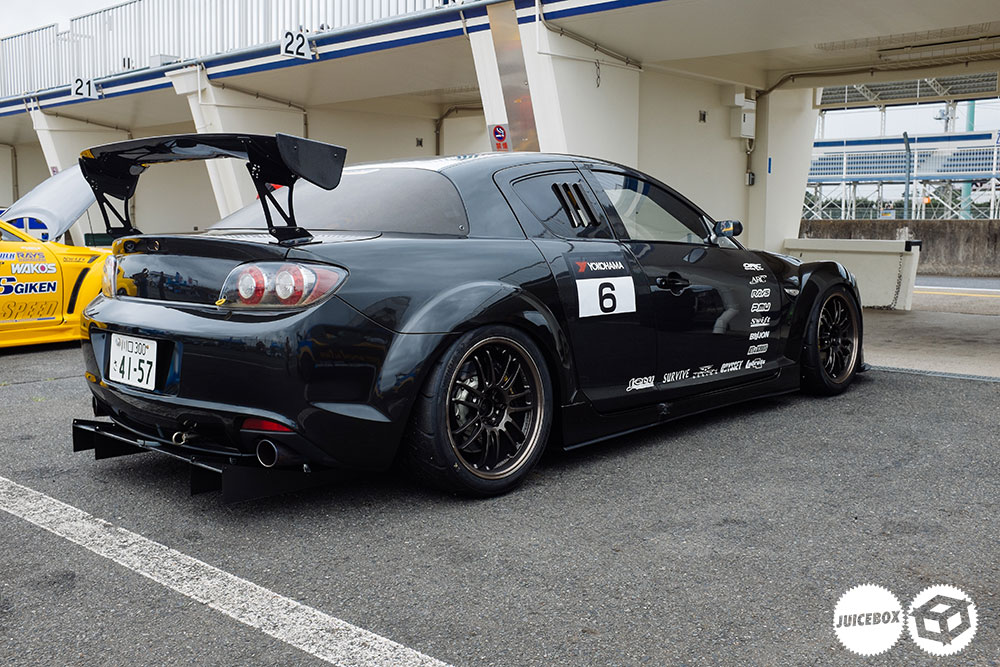 I've never really had a thing for the RX8 as in standard form they do look a little weird, it takes a lot of low and some good wheels and choice aero bits to get these looking good.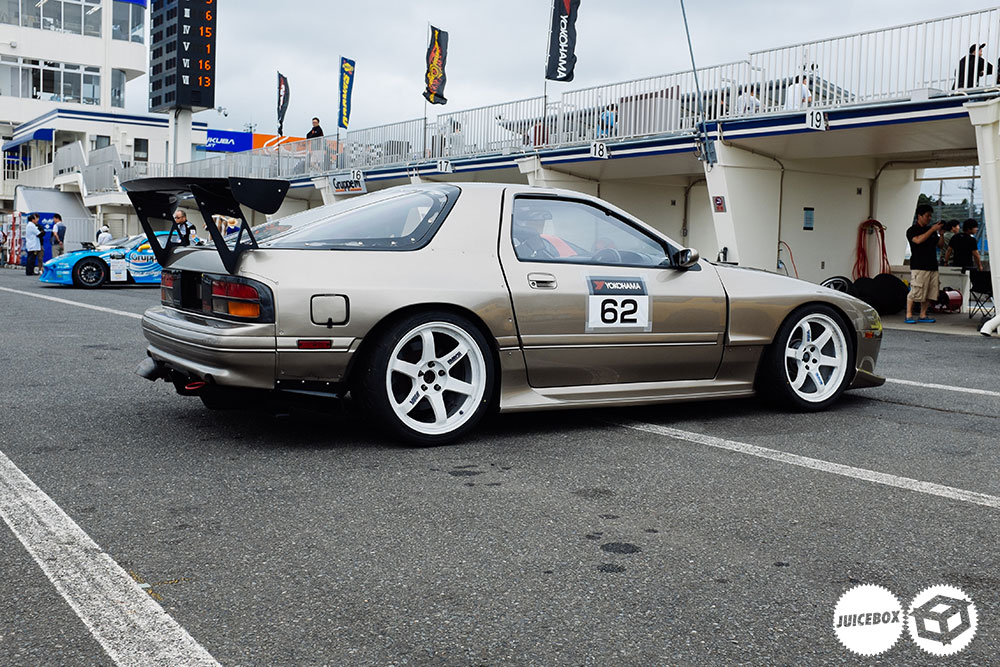 Not as many FC's as I had expected but the ones which were on show made up for it.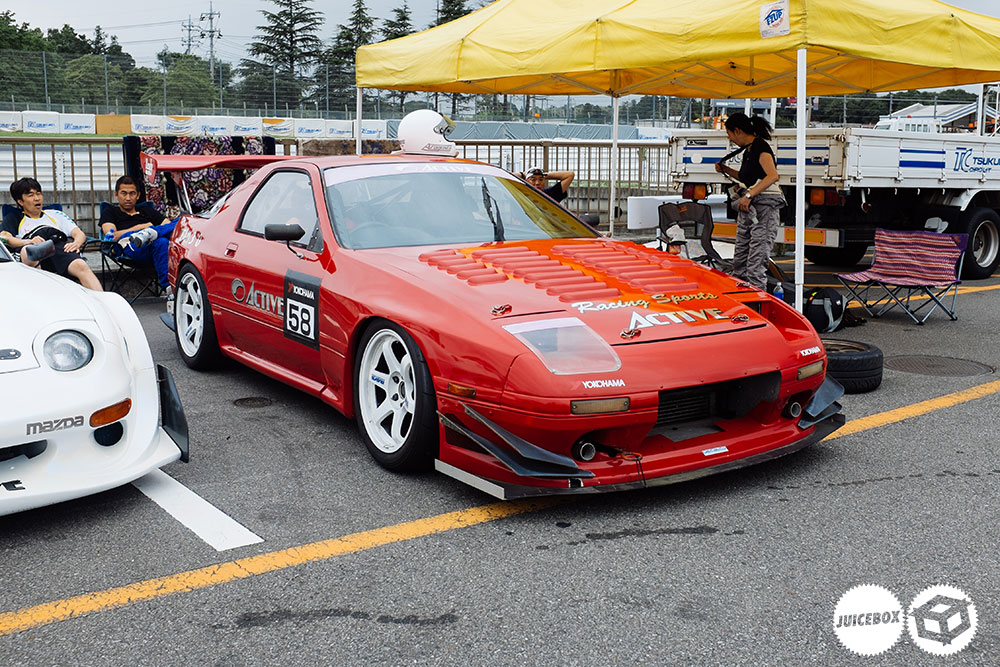 Meeting cars you had only seen in magazines… This Active FC with its TBO bonnet.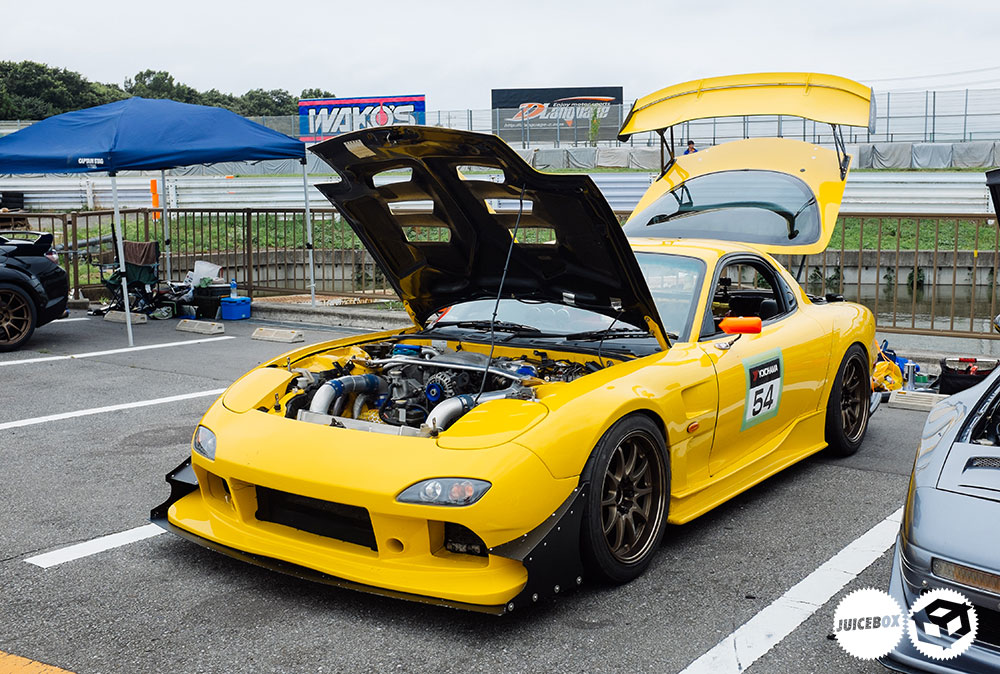 All these guys were out for the grip session, my the love for the FD has been forever immortalized by this event.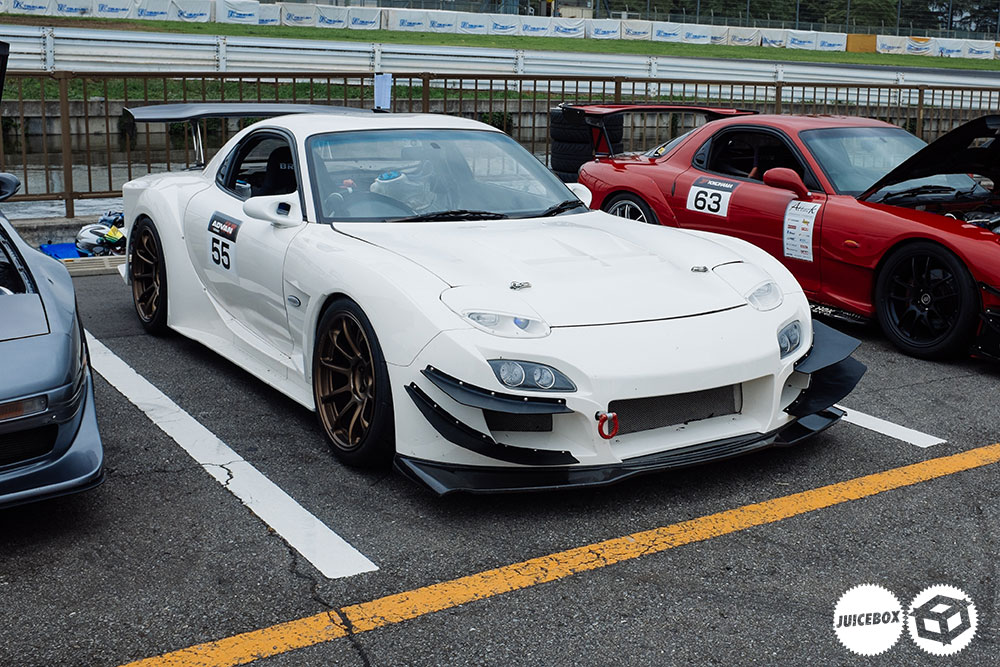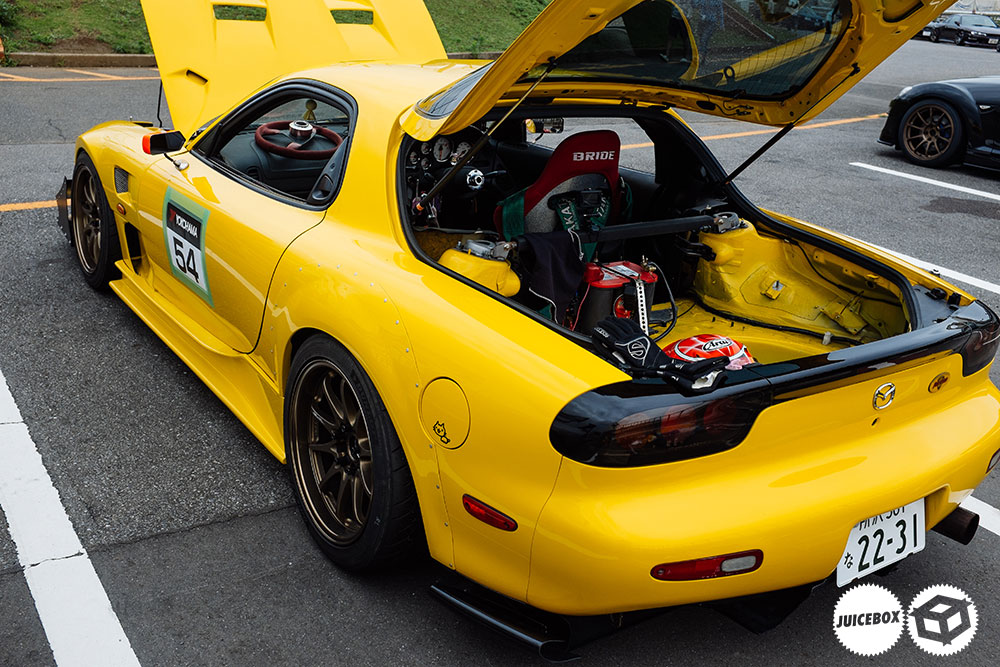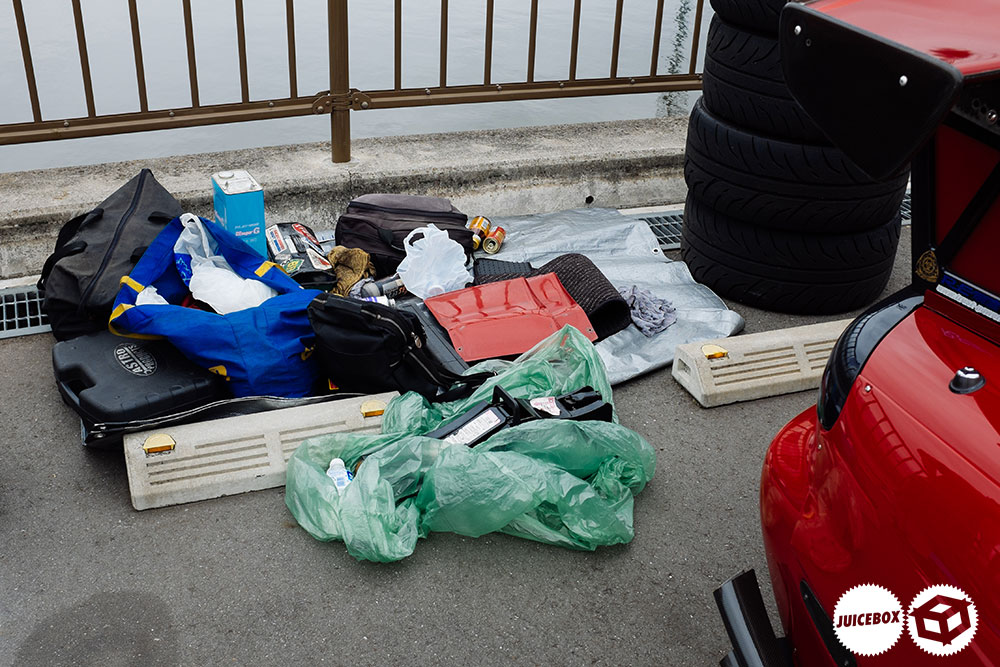 I just love the fact some people traveled a long distance in what is essentially a race car, to do some laps enjoy a day out and go home.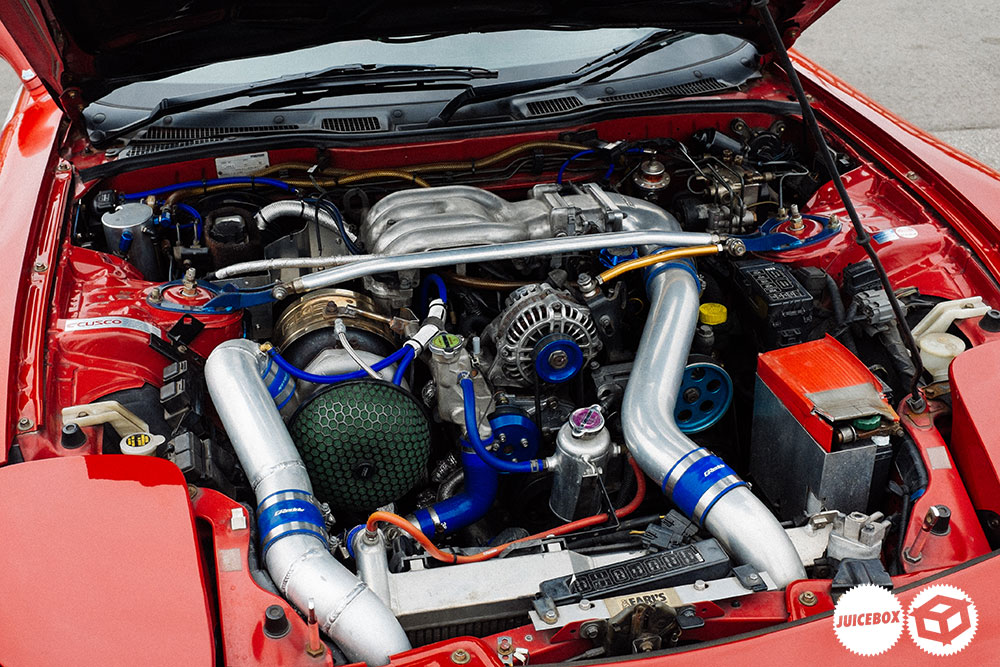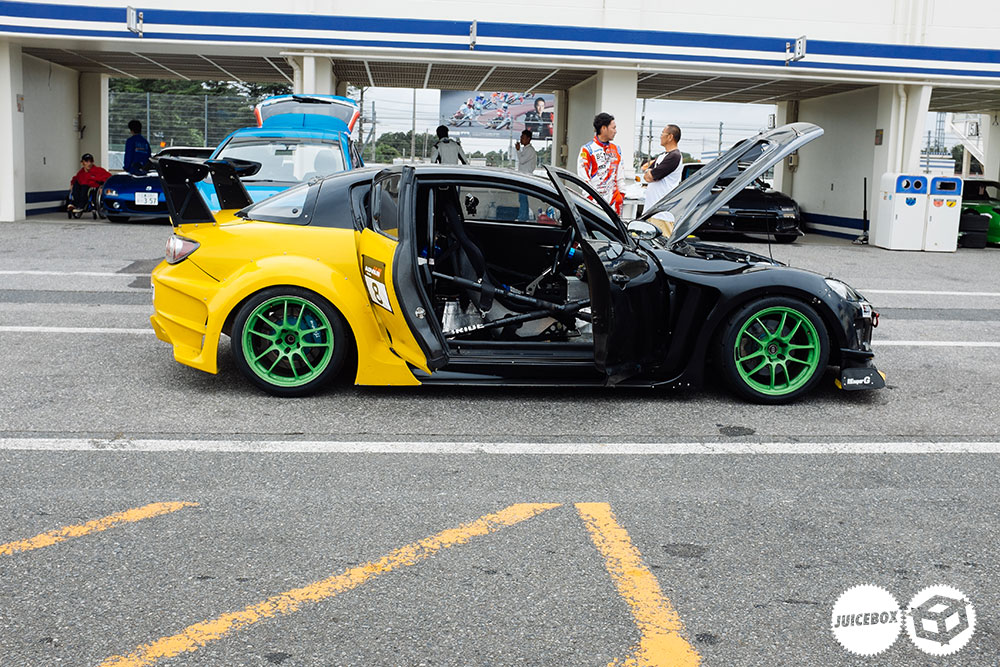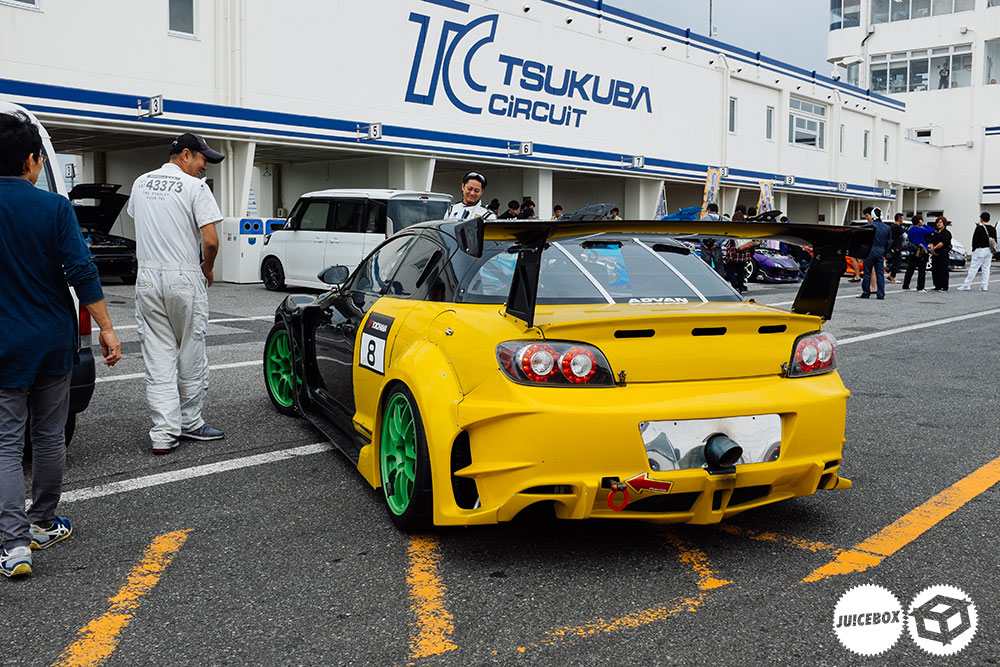 Another wild RX8, I think this was triple Rotary and mostly carbon.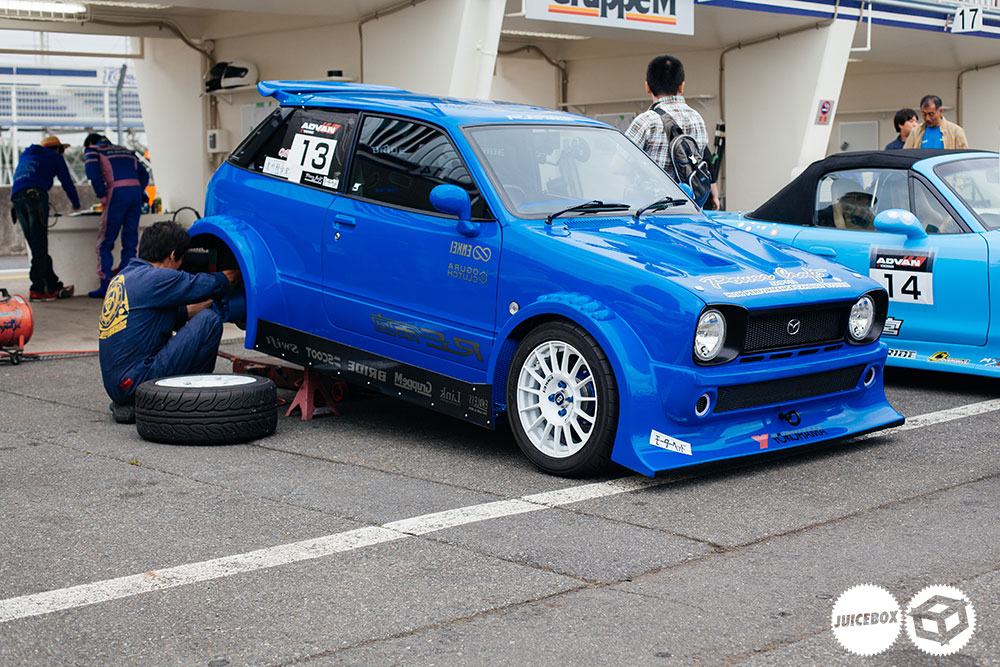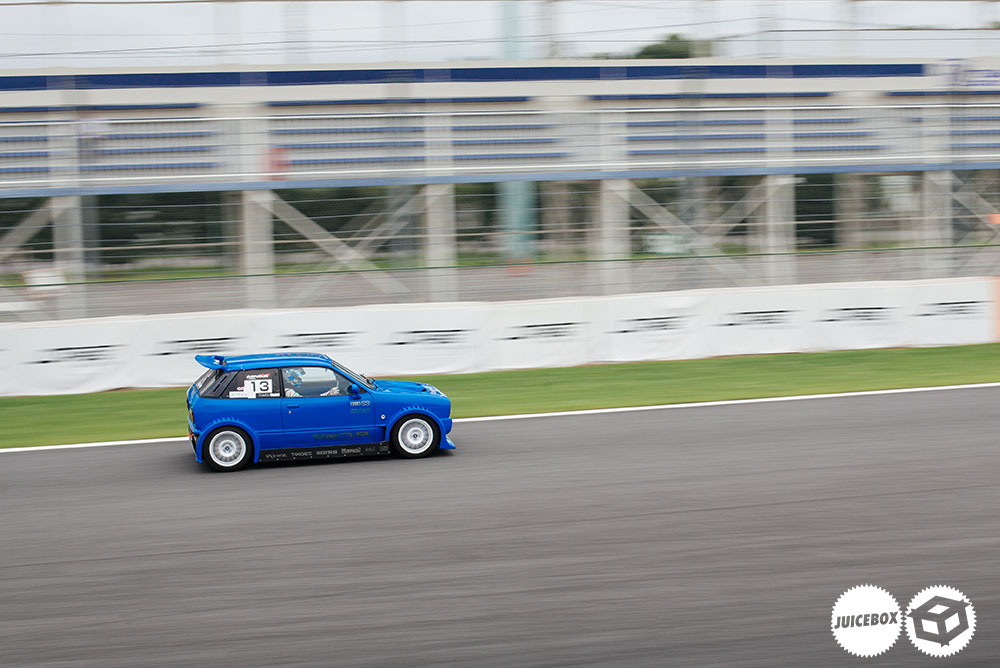 This Mazda Chantez by RE Amemiya was a real surprise.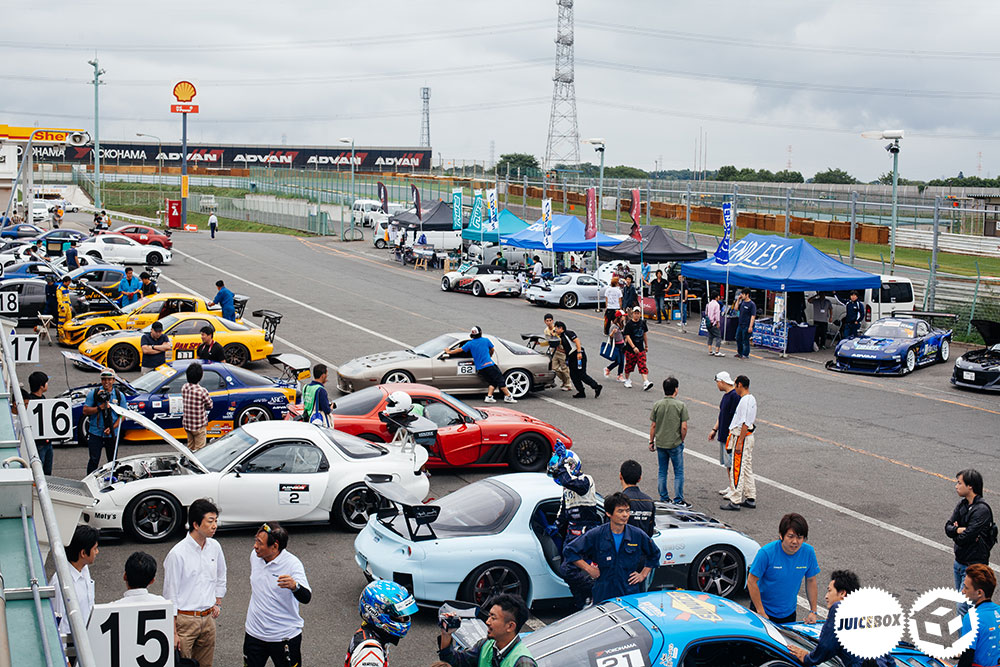 Every once in a while you had to go up onto the platform and just take a minute to process such an incredible sight. For about sixteen years we had fantasized about going to this place. Some people have football and football stadiums, others have a certain city. For me, Tsukuba has always been on the top of my list of things to see.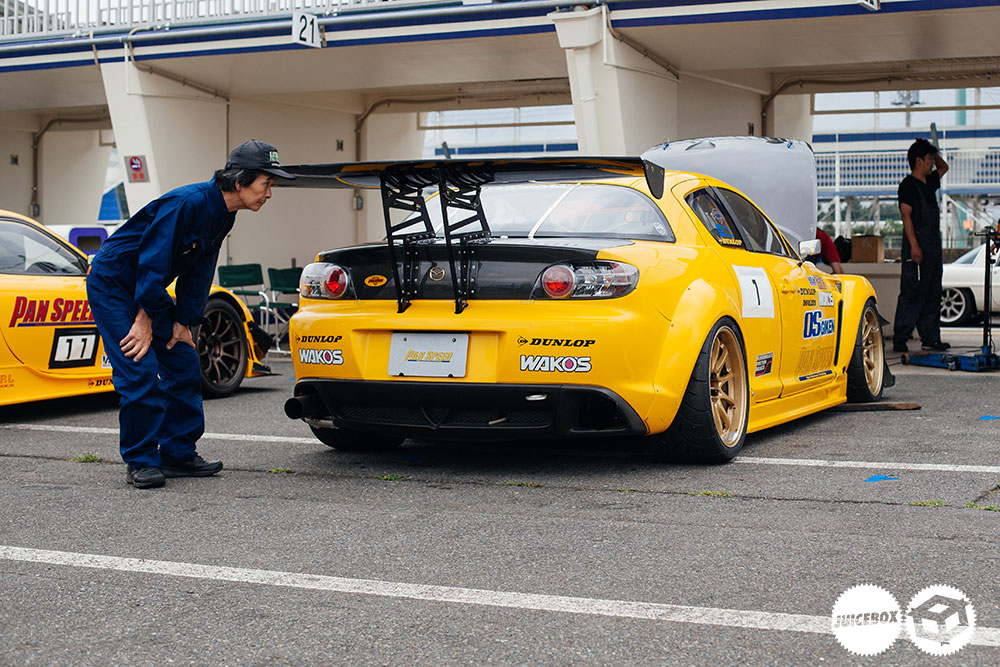 We were incredibly fortunate that it just happened to be the same week this RX7/Rotary festival. Possibly the greatest way to see your favorite race track.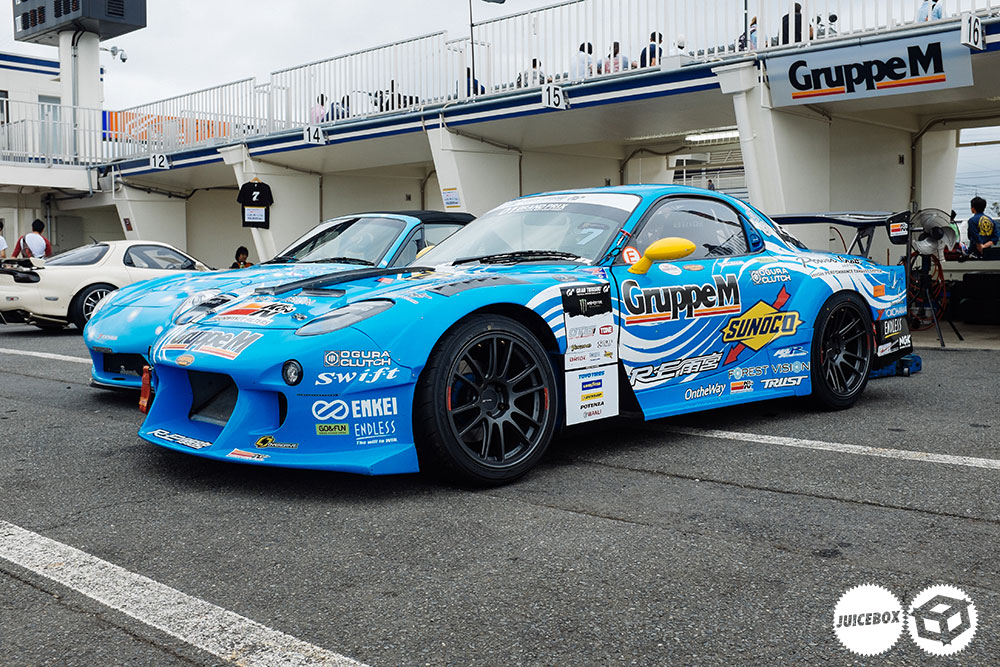 The Japanese have always had the most impressive looking drift cars, this was my first encounter with a new age D1 machine.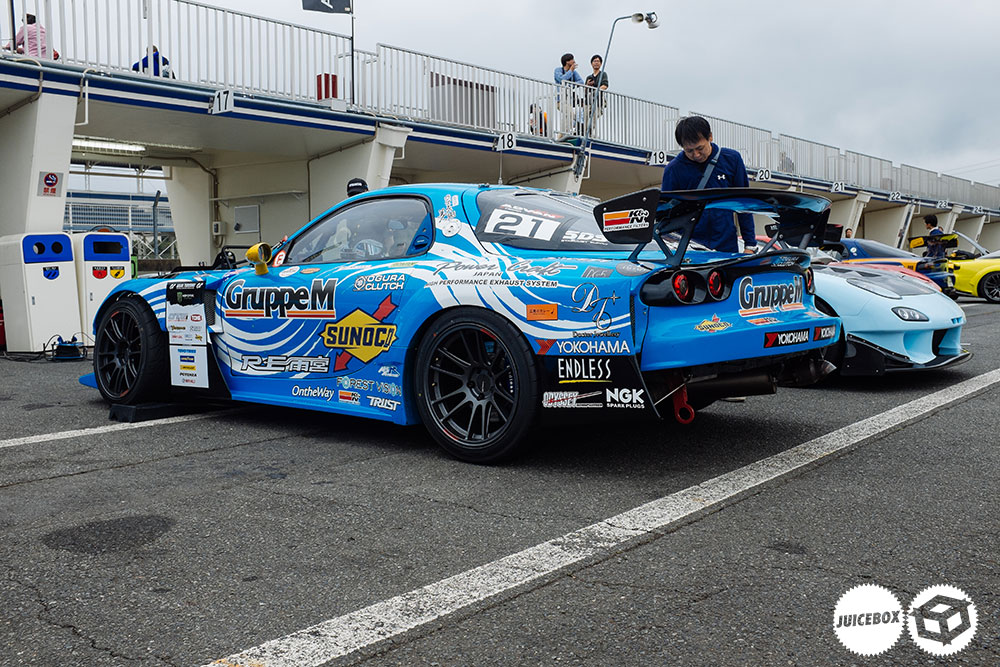 It always baffles me how tuning shops over there can continually create and refine both aero and aesthetics on these things sometimes building on what was already perfection. This kit was wild.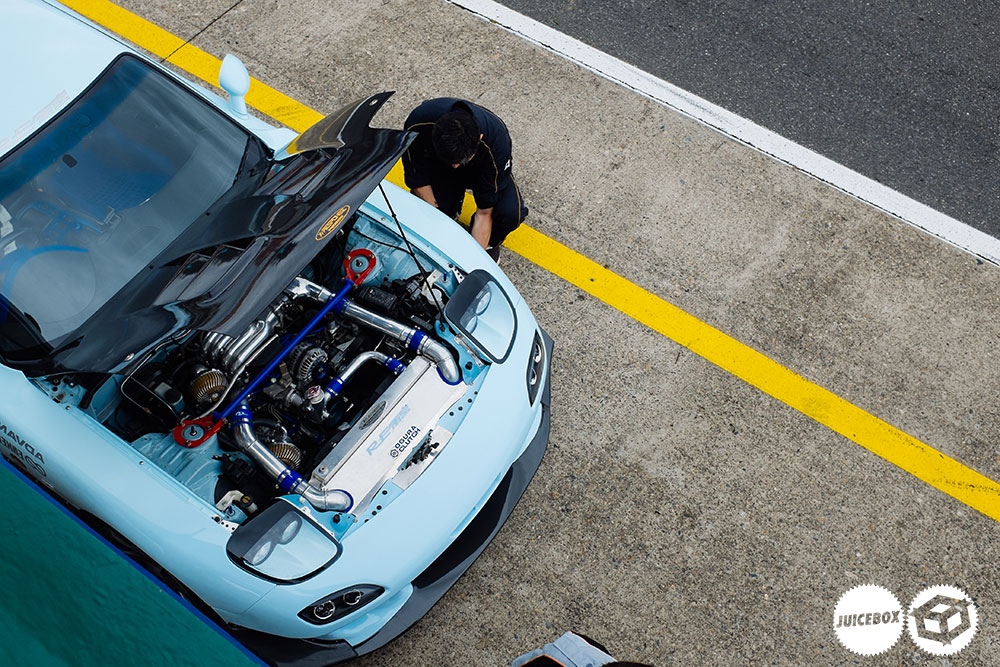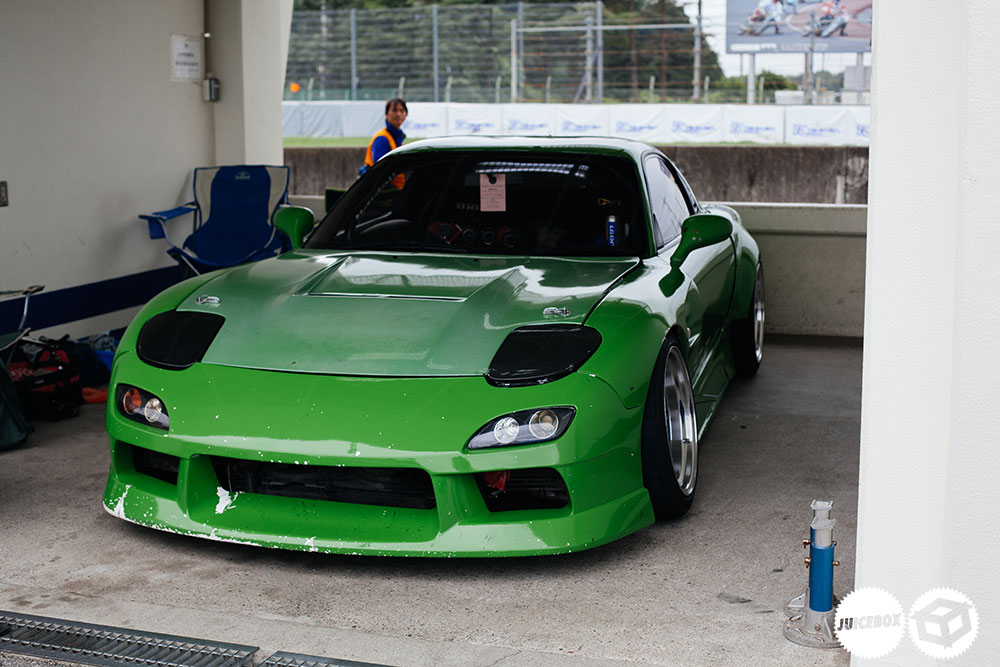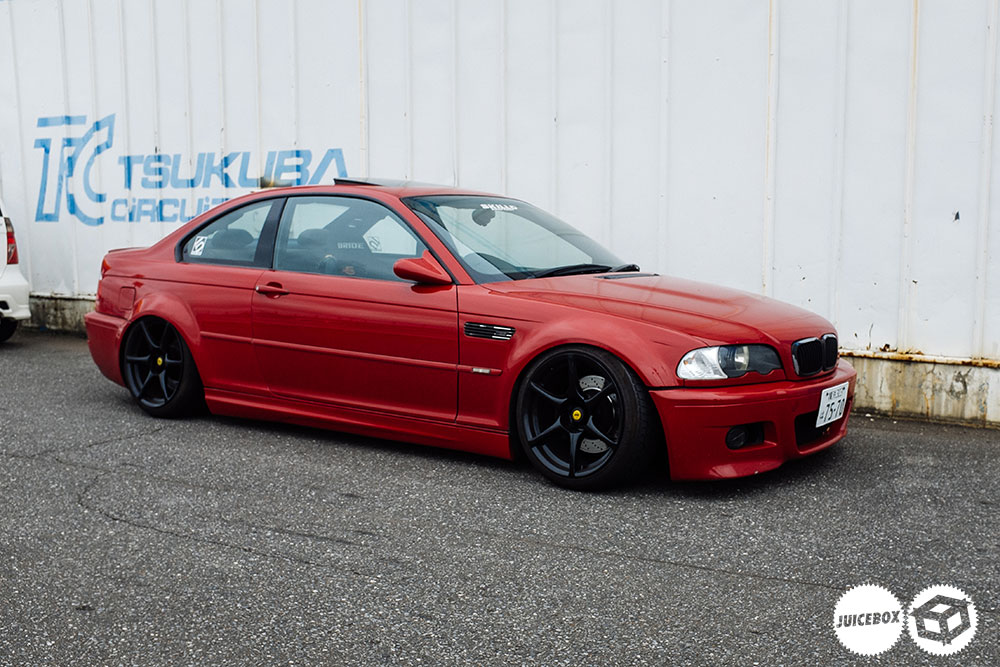 Who would have ever assumed R34 GTR wheels would look this good on an E46?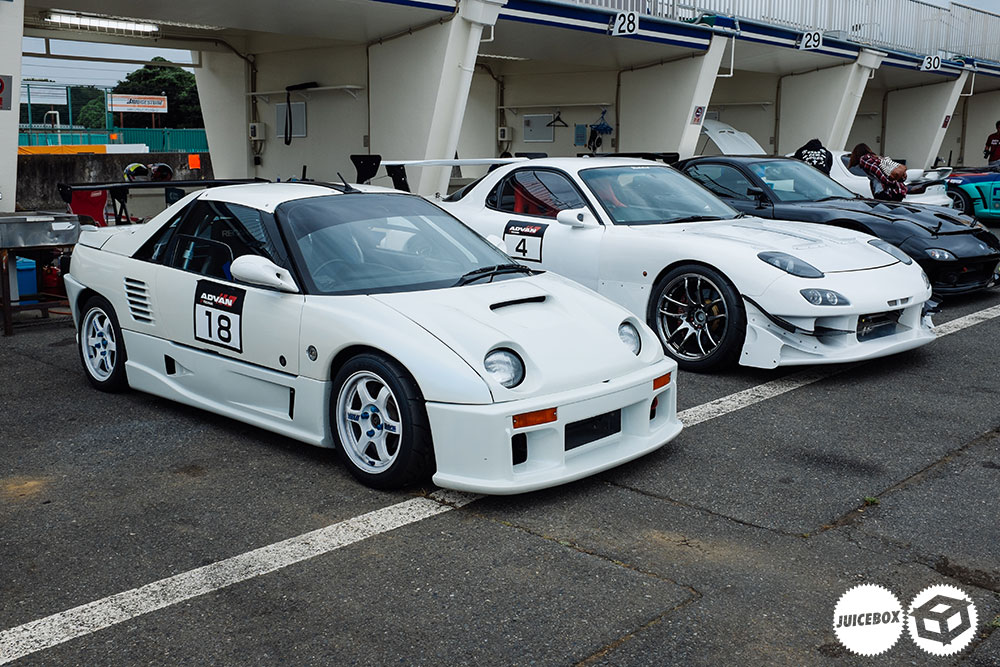 An Autozam AZ-1 in full race mode. I never thought I'd come across one of these.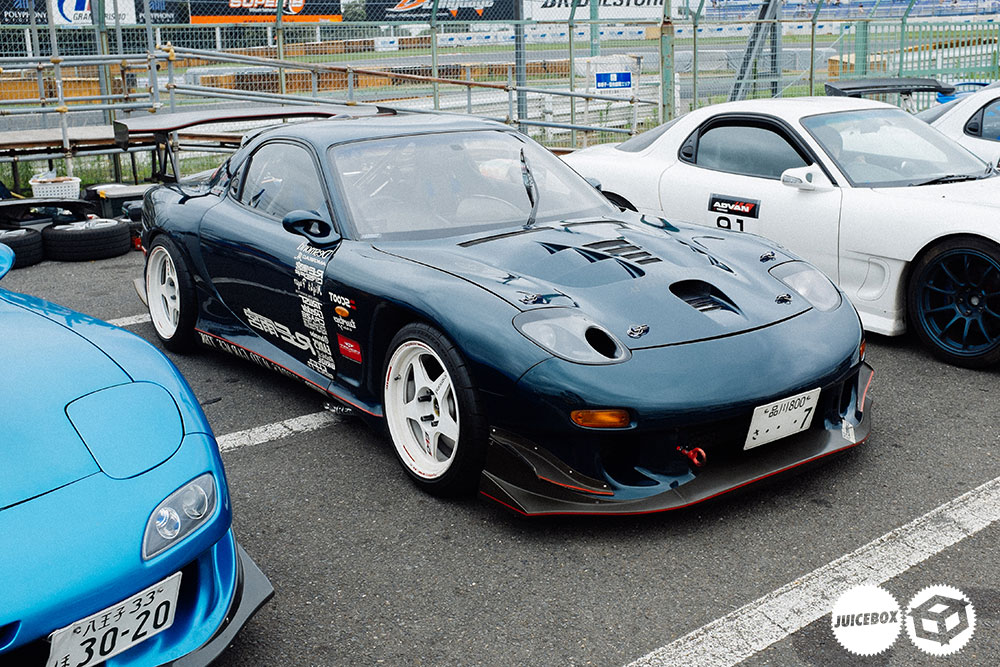 I'm going to leave you with one of my personal favs from the event. The AUTO GARAGE TBK FD3S.
There was just something about this car, I know Narita Dog Fight did a little write up on it after the event too but it just had that classic Japanese styling that always leaves me in awe. The colour, the chunky Regamasters, the sticker choices, sticker placement, everything here just hit the spot.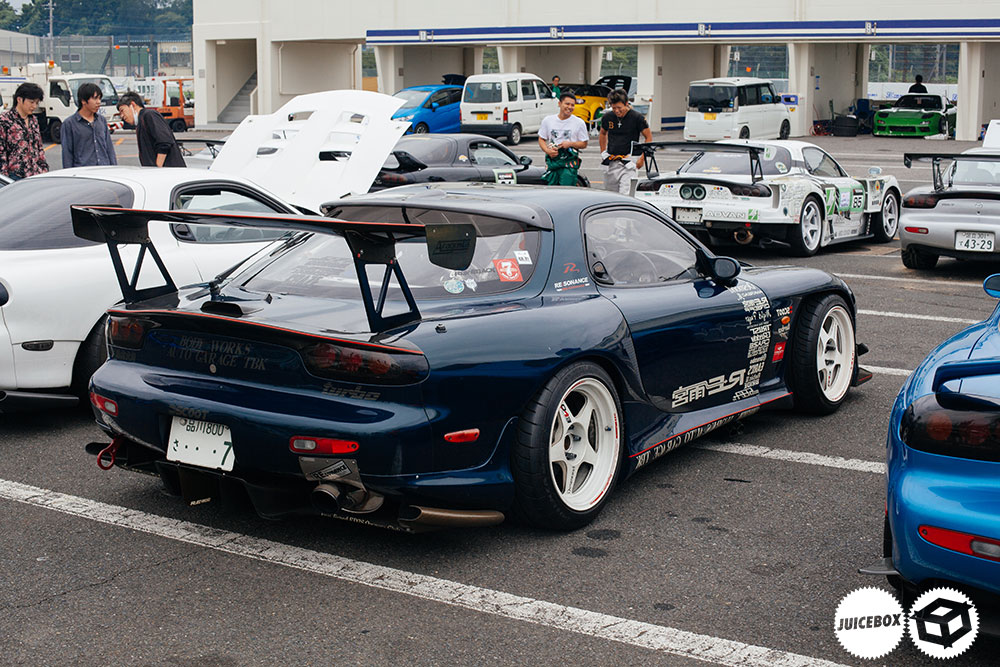 I must have spent a good half hour just taking this beauty in. I'll have much more from this event next week, I figured less talking and more photos would work well here. I think you'll agree that its never enough photos when it comes to this stuff.
I really don't know how other websites/blogs/etc can chop it down to the bare minimum with this kind of event and this kind of content, maybe you get used to it, I wish I could do it but I can't!
Till next week. Thanks for reading.
Comments
comments
Powered by Facebook Comments