Juicebox in Japan: The Rotary Hunt PT2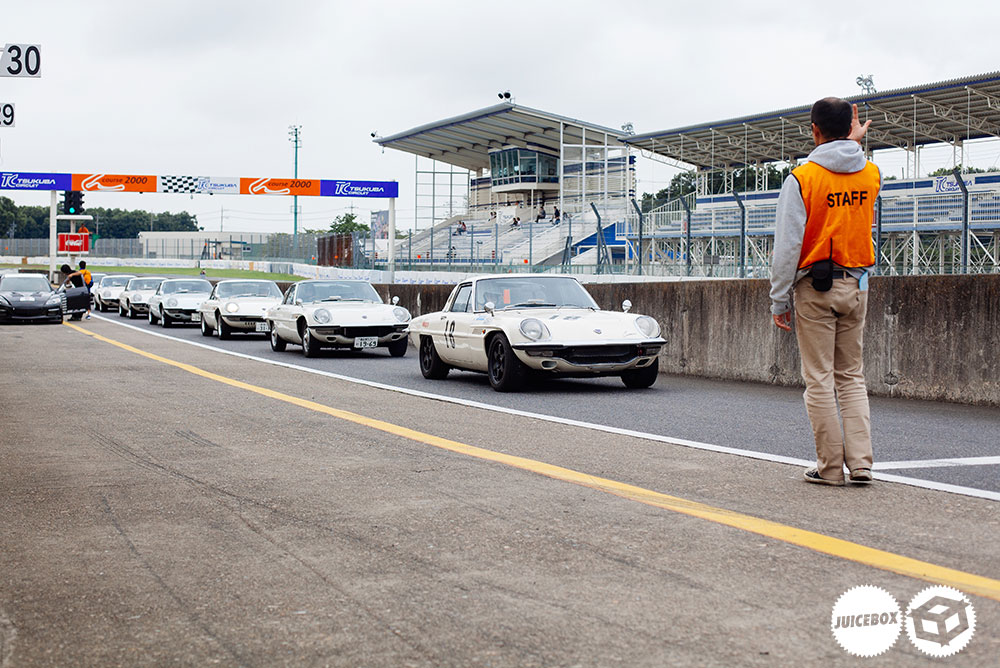 I've decided to break this up into two parts as I felt it deserved as many photos as possible, not to mention the fact I was at my dream race track watching every imaginable Mazda possible going out for laps around the track.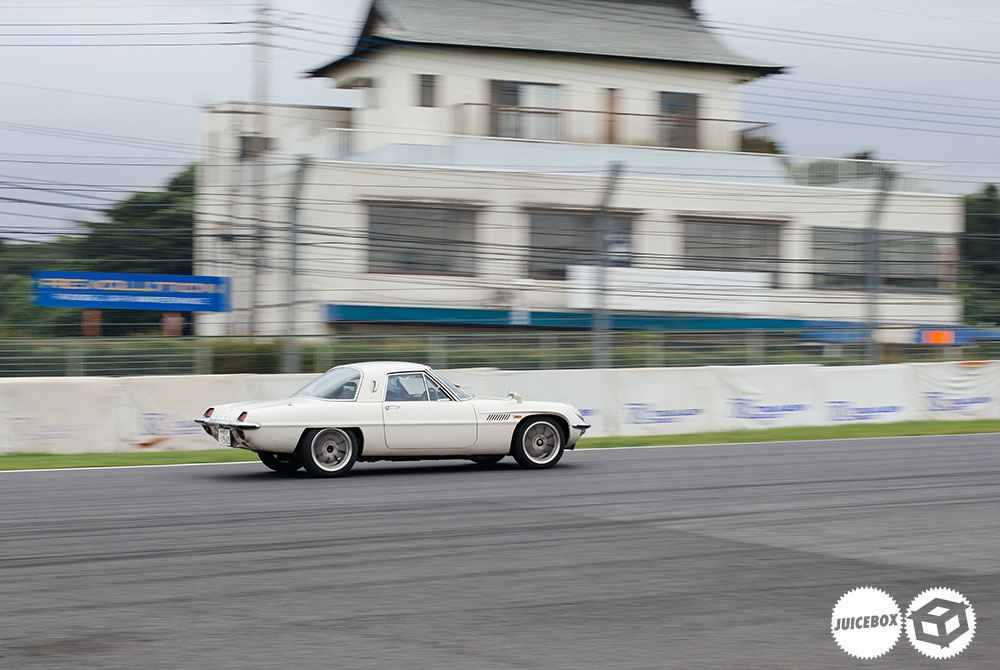 Seeing Cosmos going hell for leather is something ill take to the grave.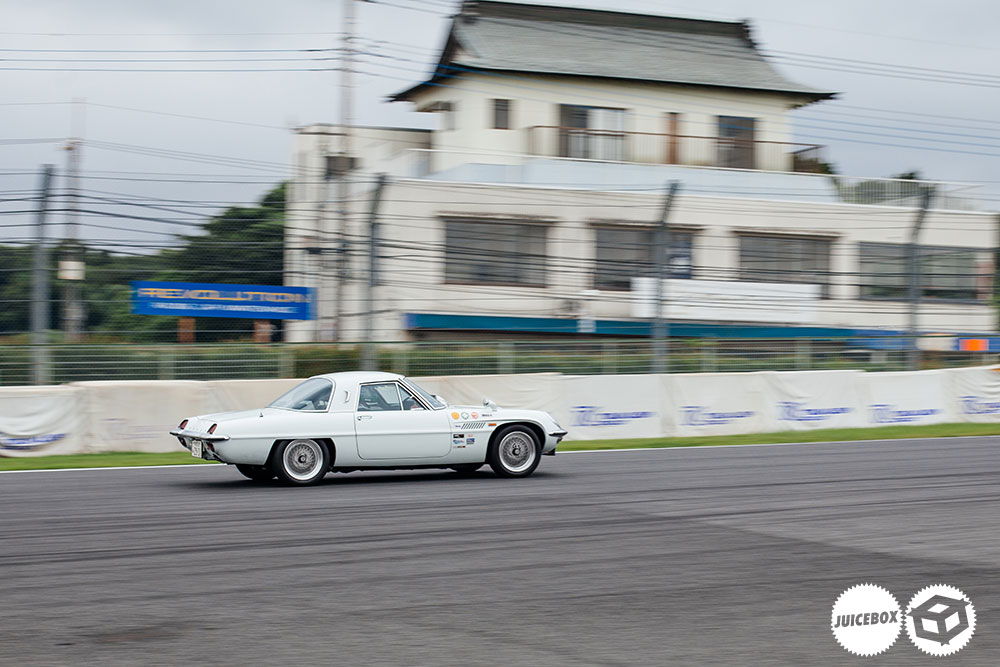 These older guys must have seen it all over the years, I loved how much the thrashed them around the circuit.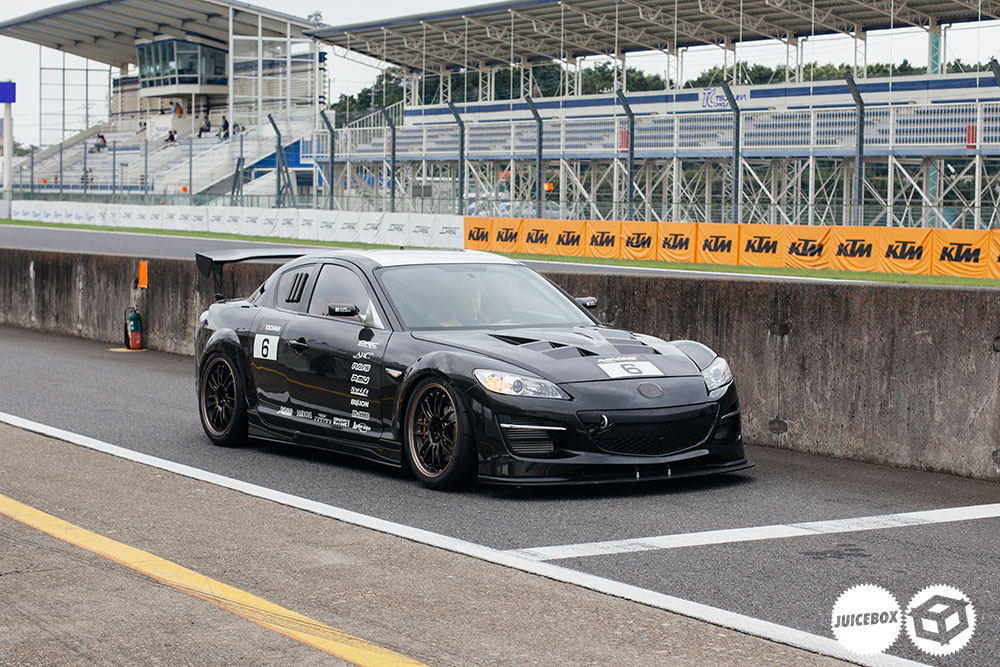 The track was constantly in use. When one collection of beauties was finished a second installment was already at the pit walls.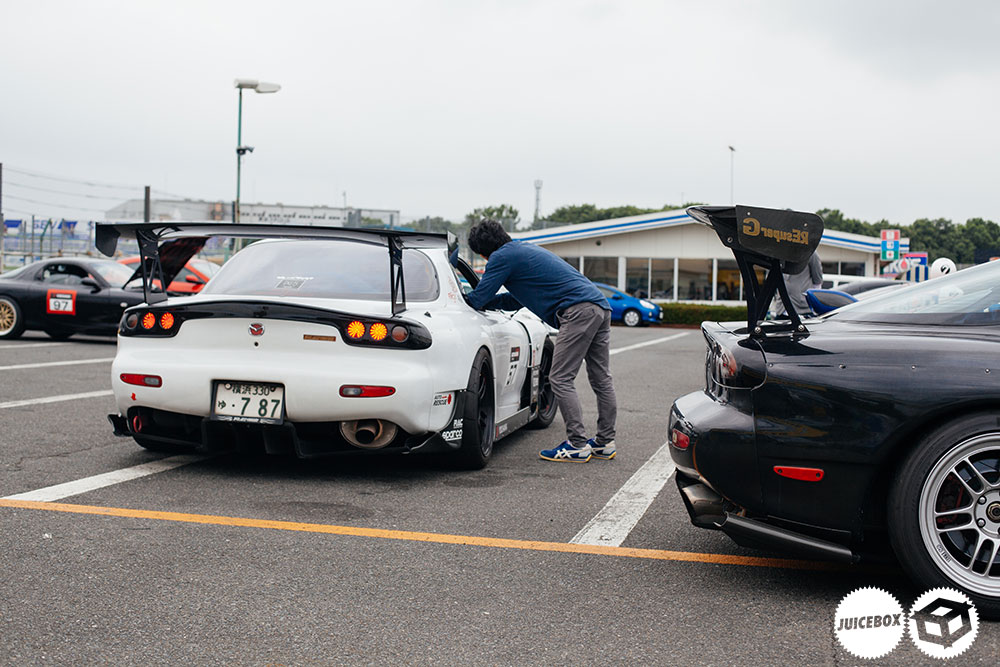 Like I said in the previous post, it was hard to put the camera down, everything made for an interesting photo.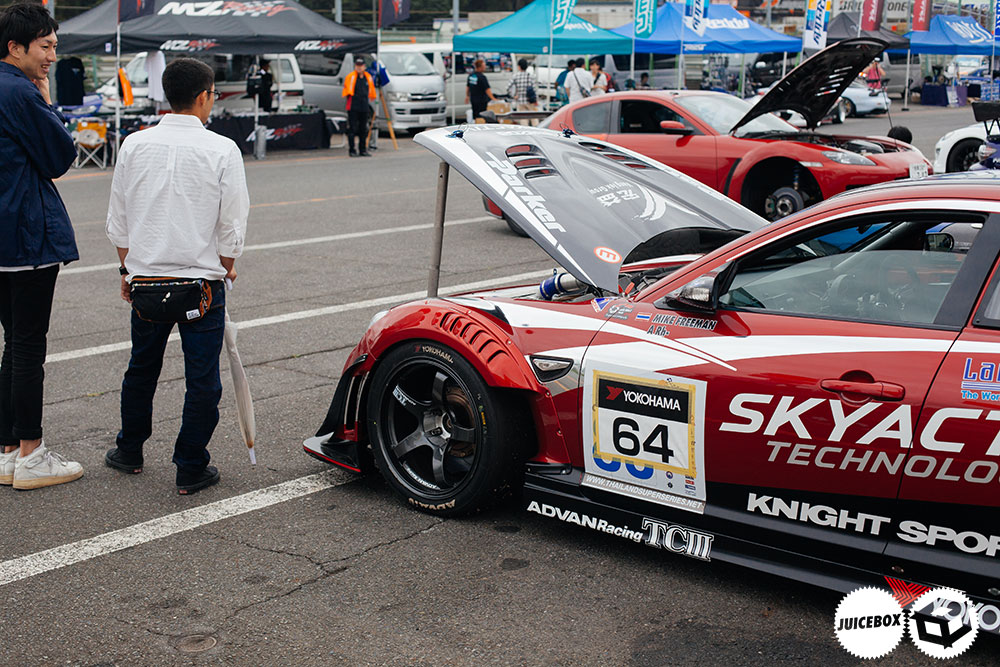 Easily the meanest looking RX8 I have ever come across.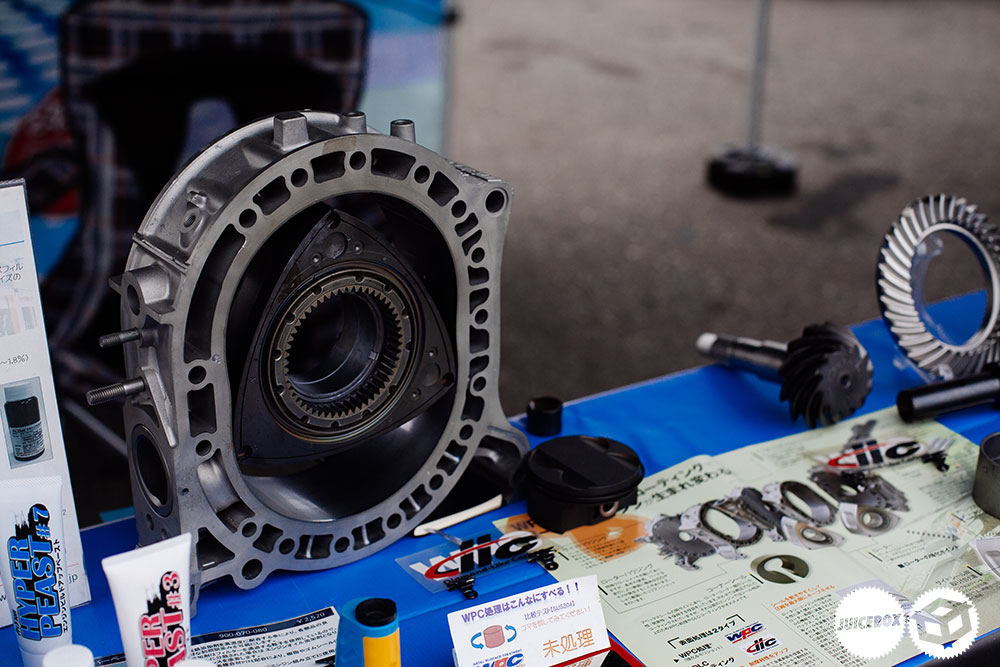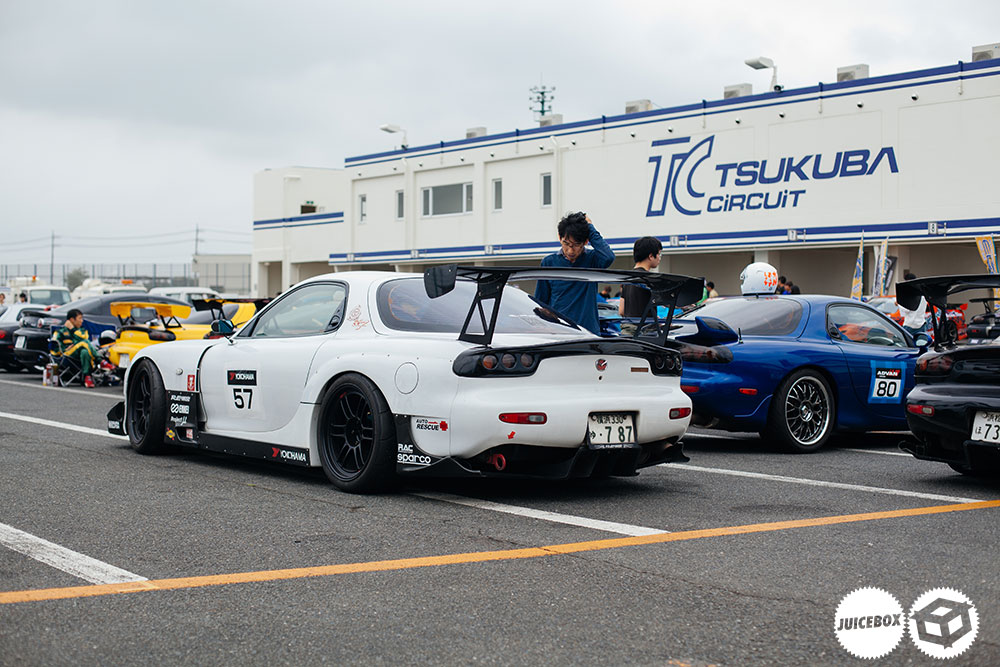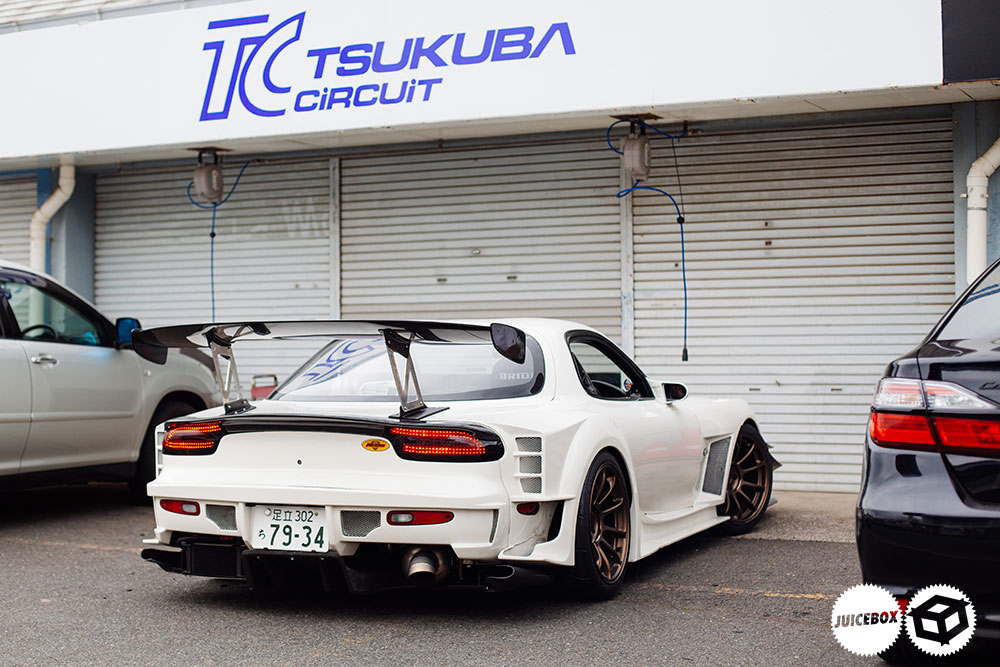 Fuck this is a great car.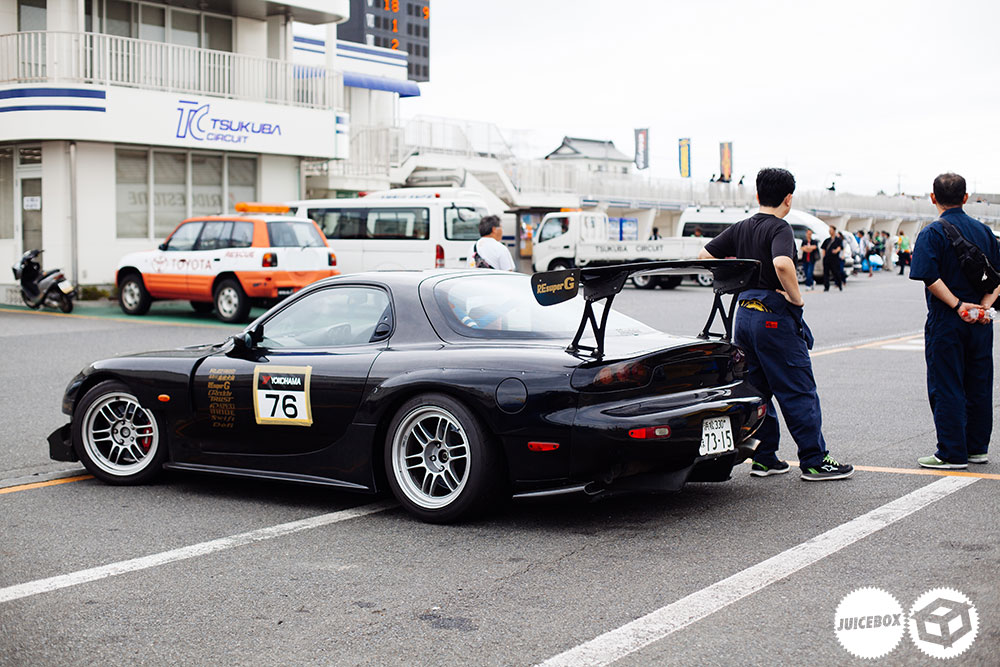 I don't think I could ever get sick of seeing this stuff. Even looking back and uploading these photos I'm in awe at how beautiful many of these machines are.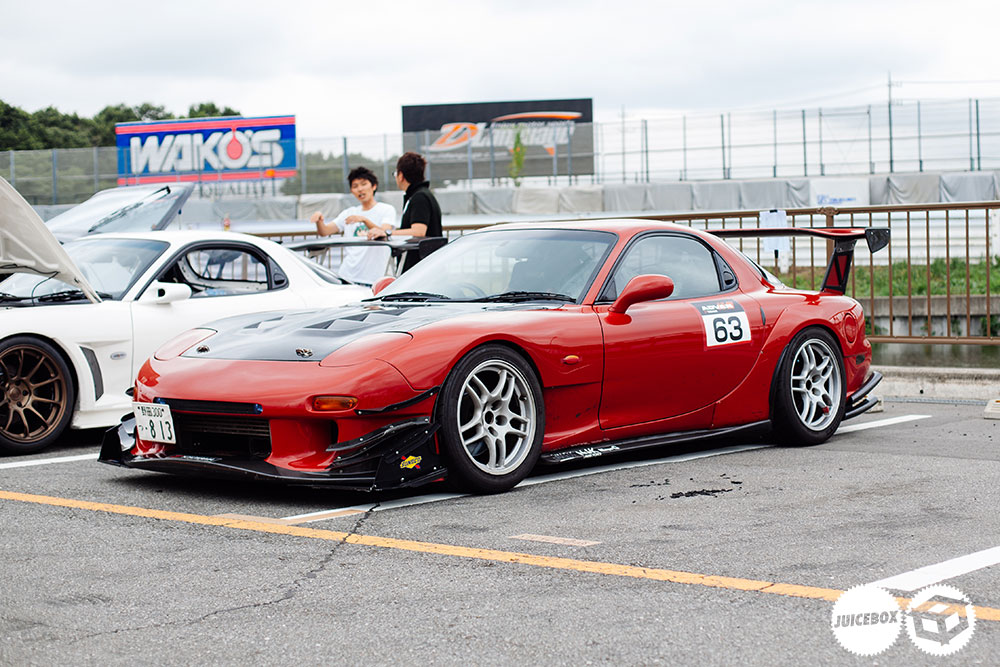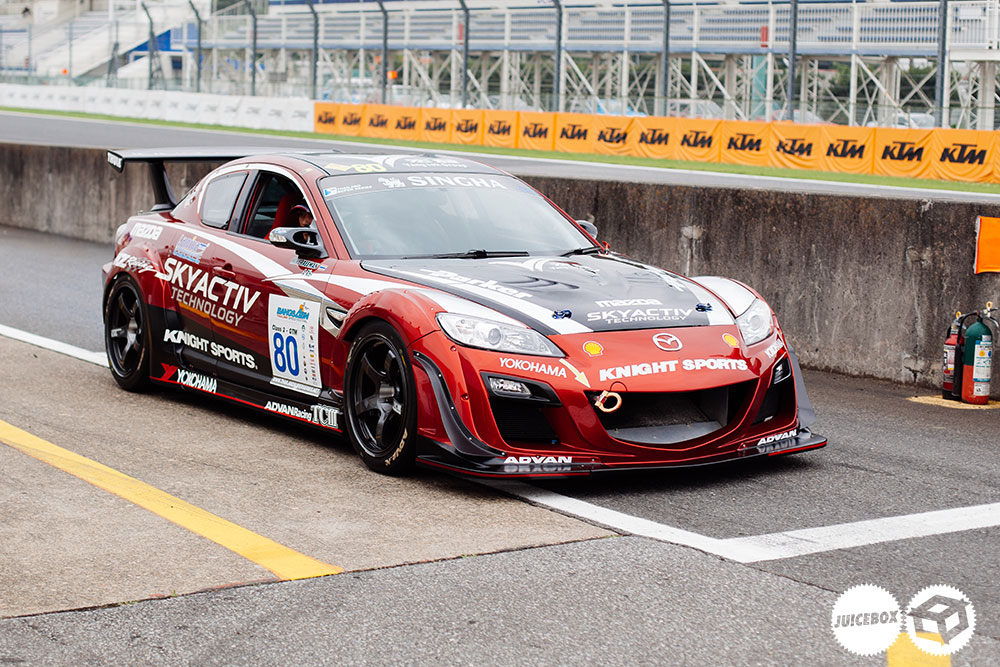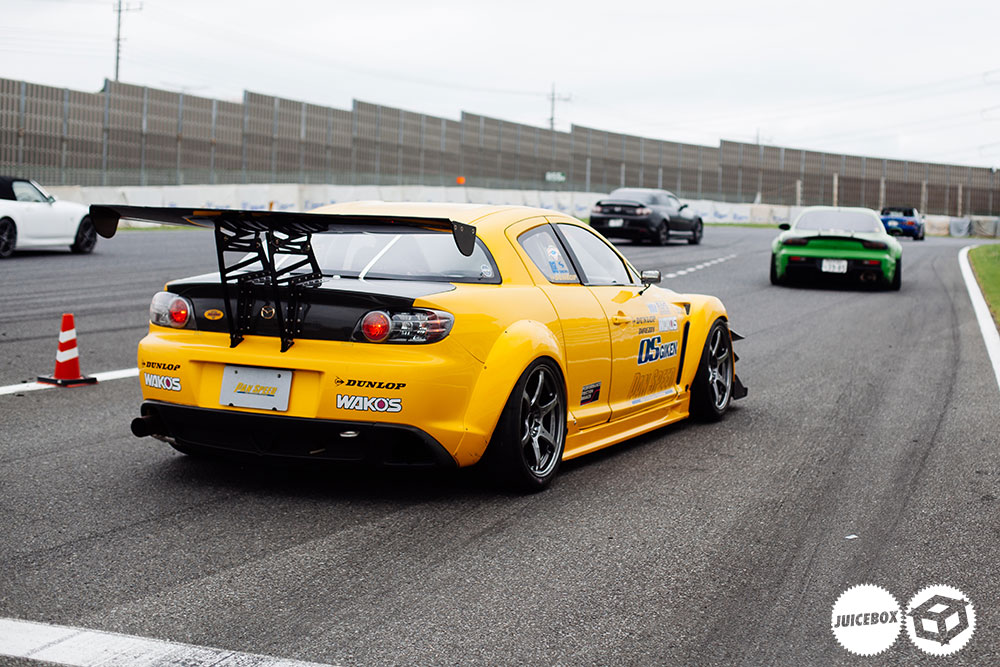 I was giggling like a little child when I heard the scream of the Panspeed RX8 as it was about to head out for a few laps.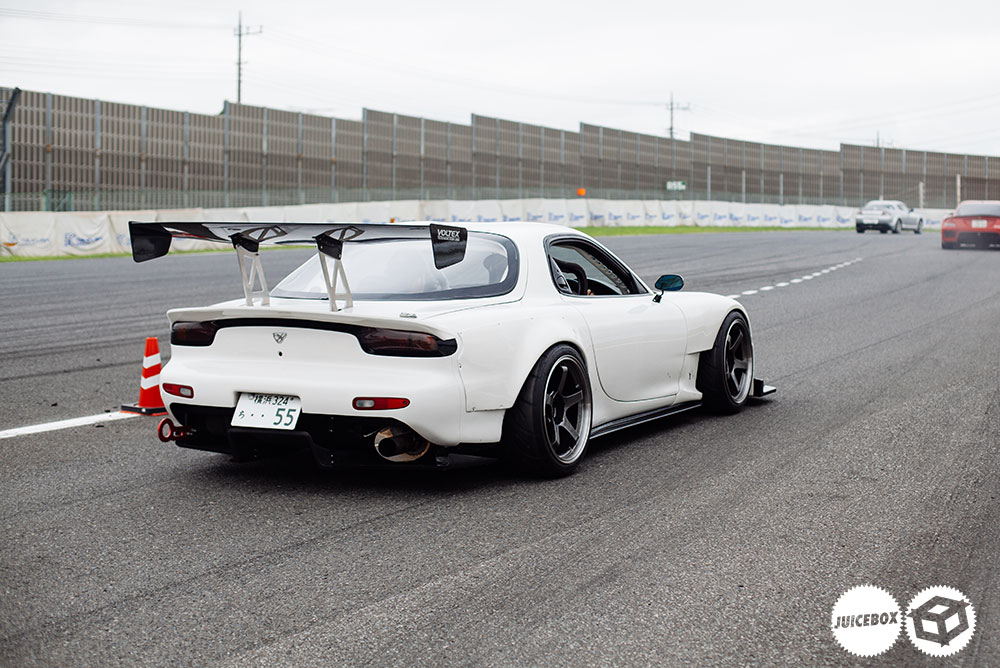 This young guy was back out for more.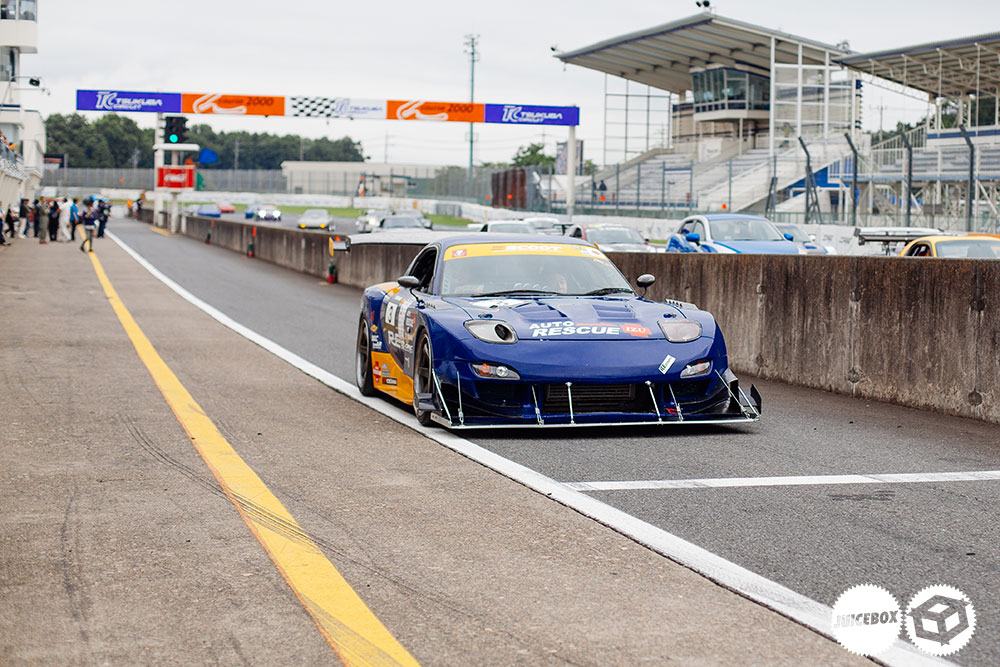 I was crazy to see this out all day, they were doing photoshoot for Option magazine and all the top dogs went out for a few laps.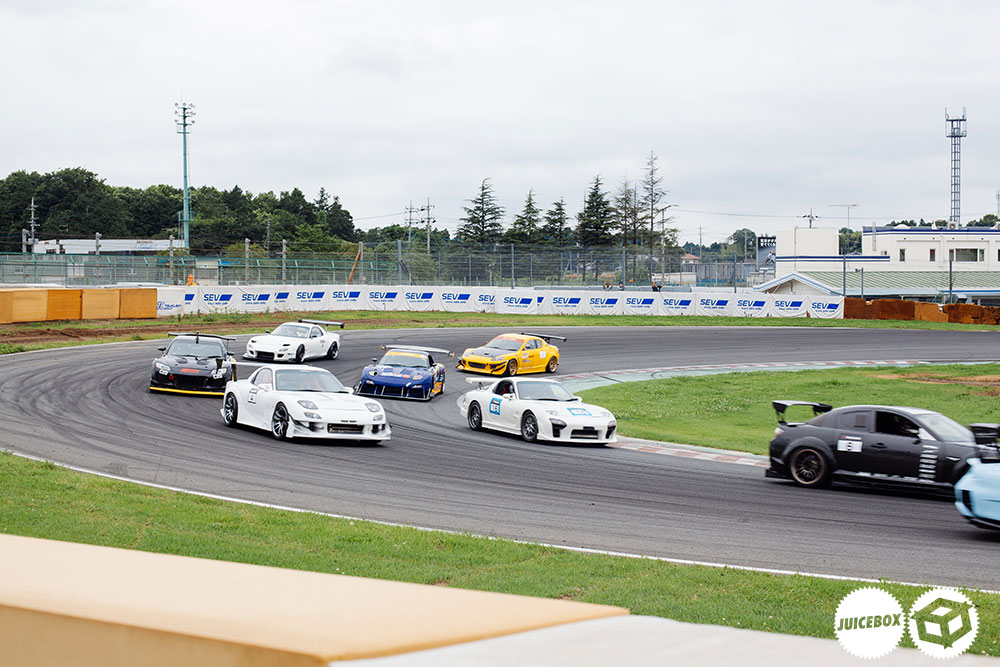 It was like a scene from Gran Turismo, I literally felt unworthy of this spectacle. An absolute sensory overload.
They buzzed around doing a slow lap for some video footage…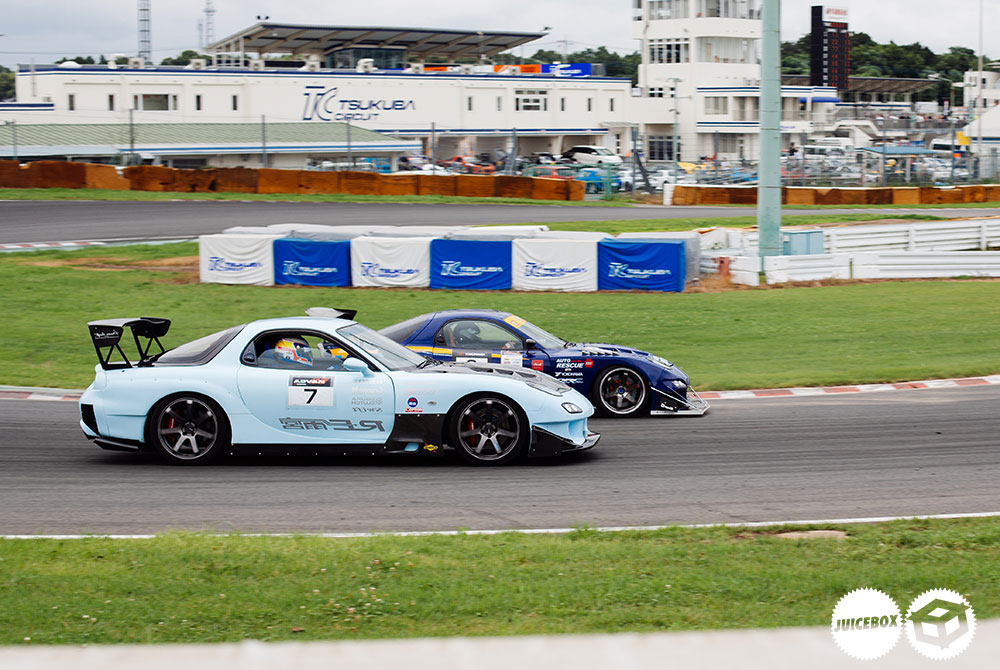 And then it was hell for leather as the distinctive rotary note deafened the crowd.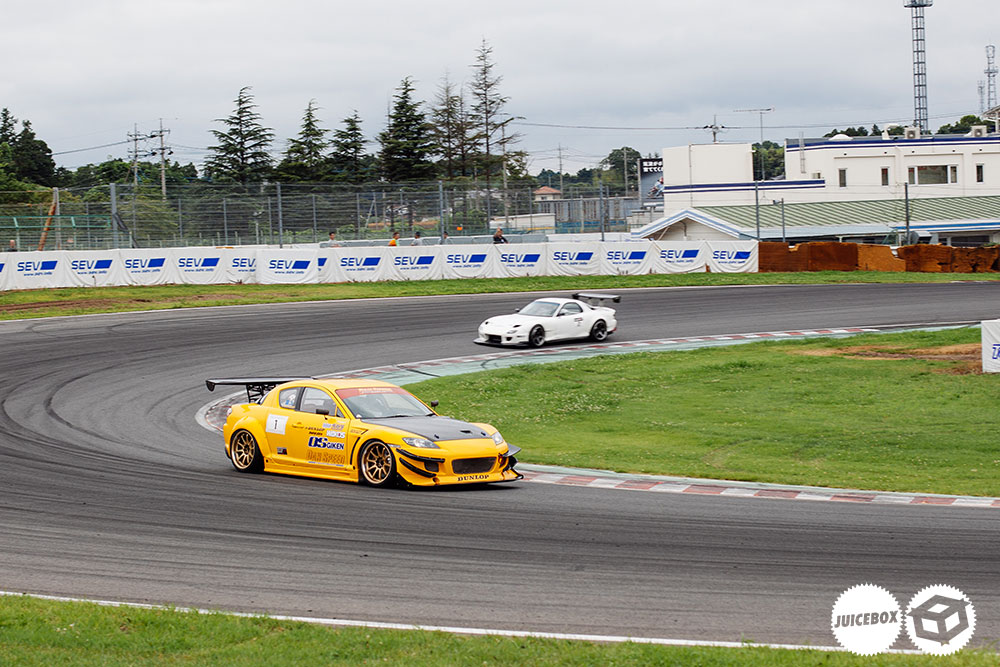 Lap after lap of quite literally the best collection of Mazdas on the planet chased each other down at Tsukuba.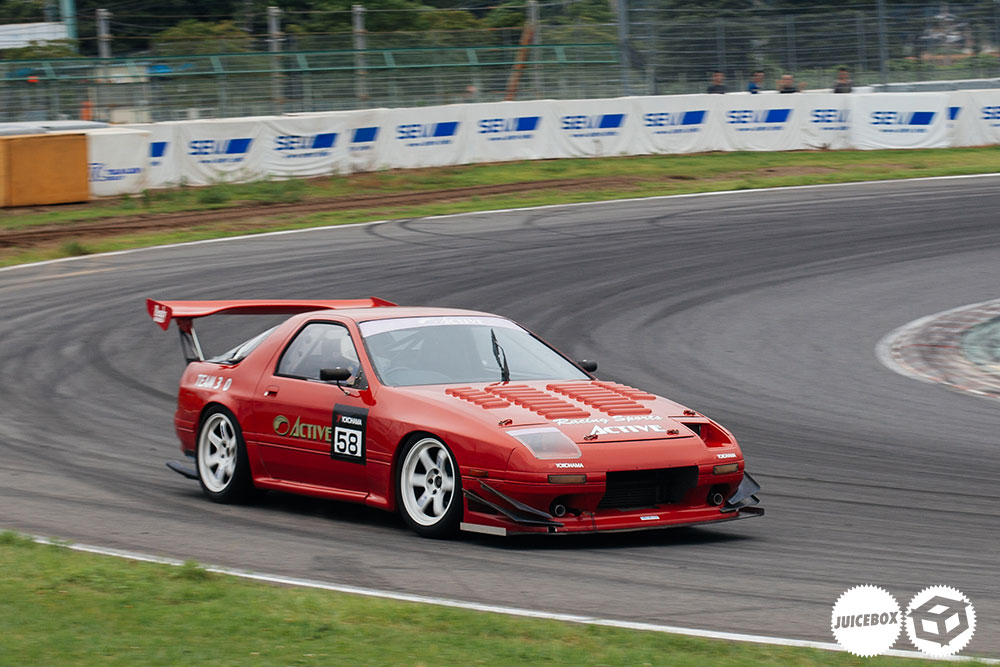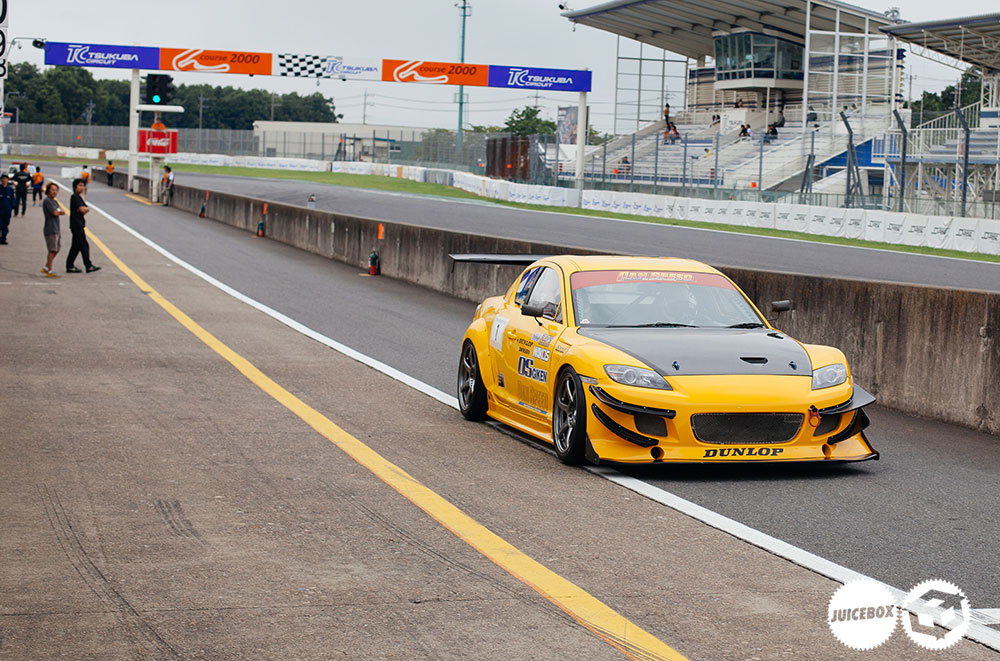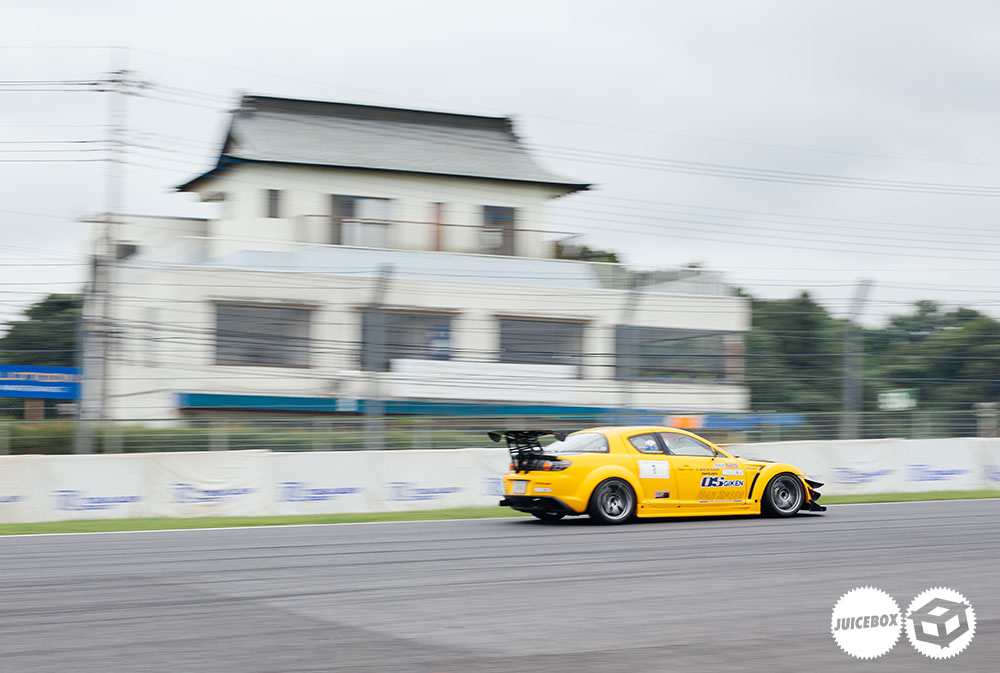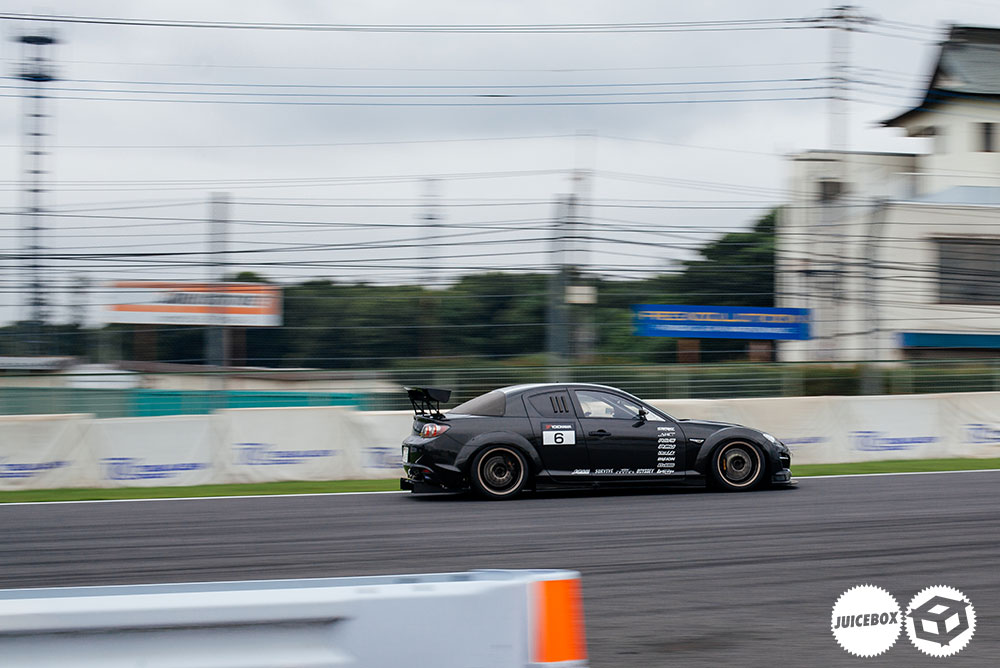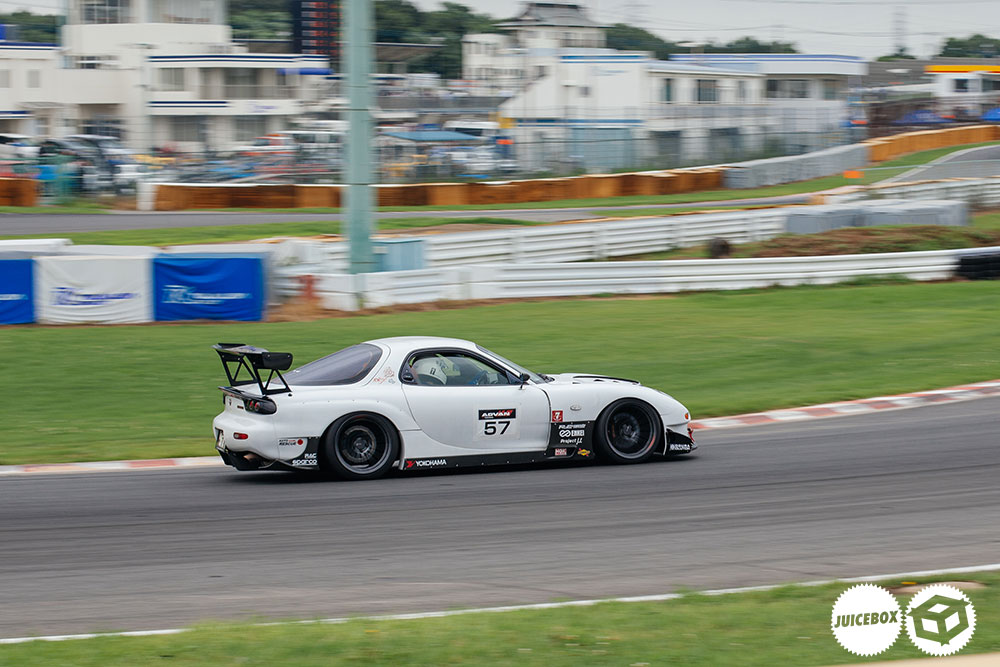 It was amazing seeing such a varied mix of machines and aero.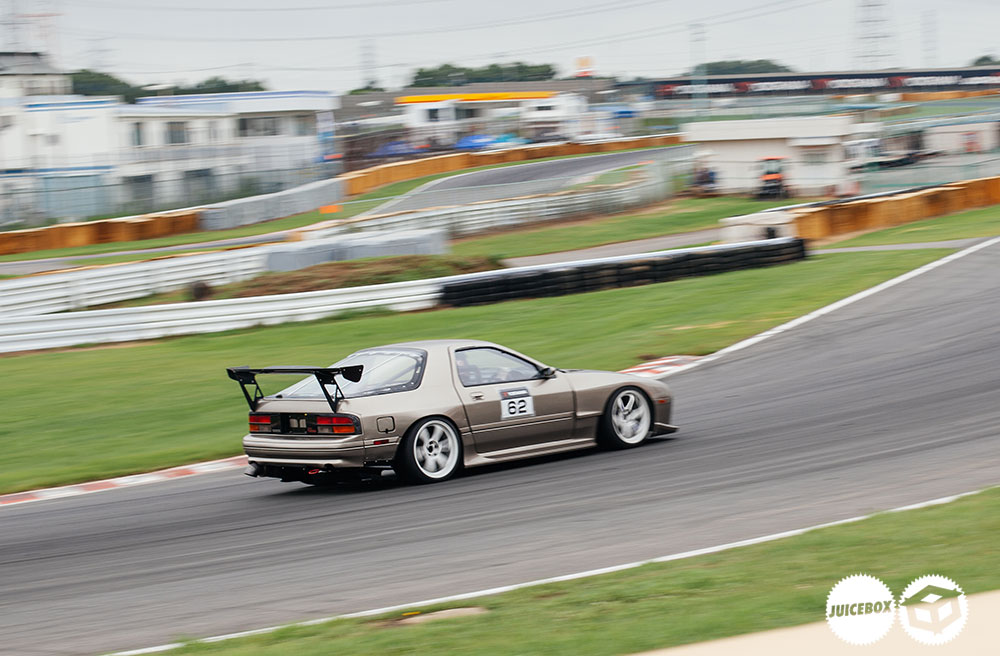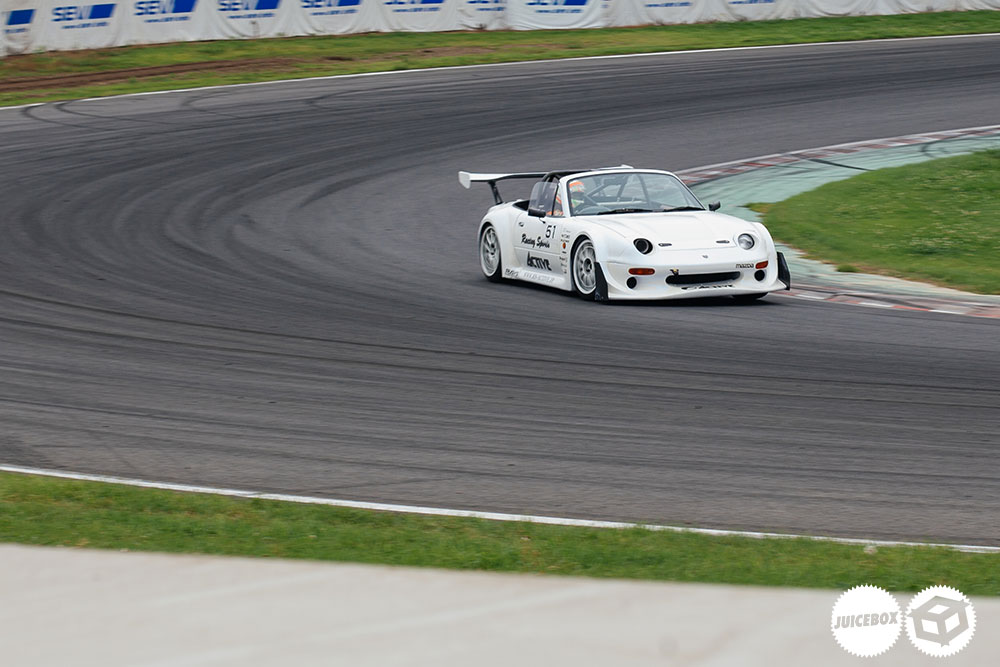 This Roadster was incredible.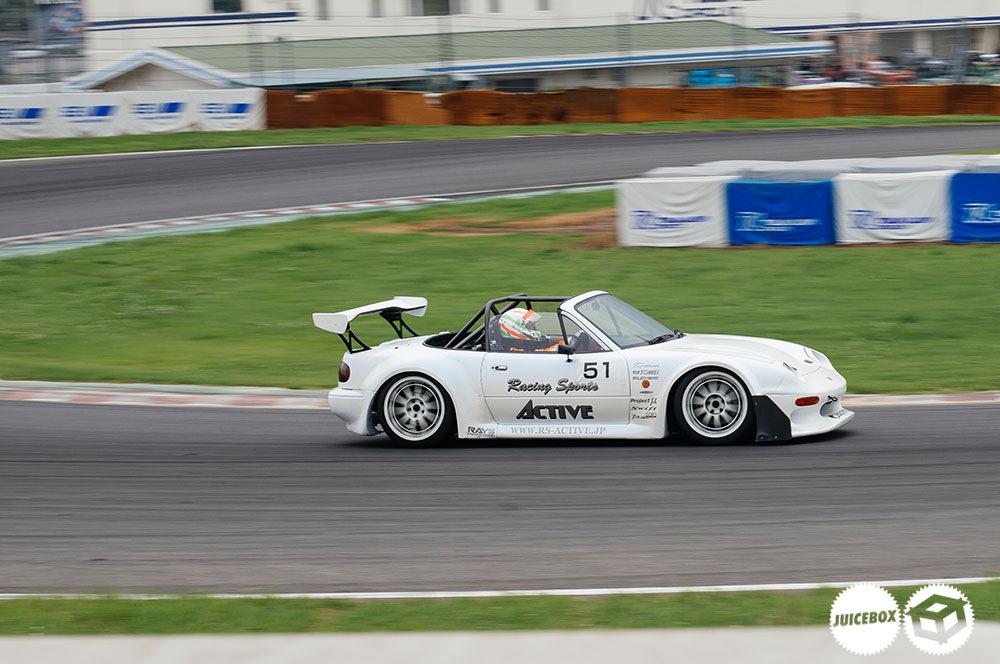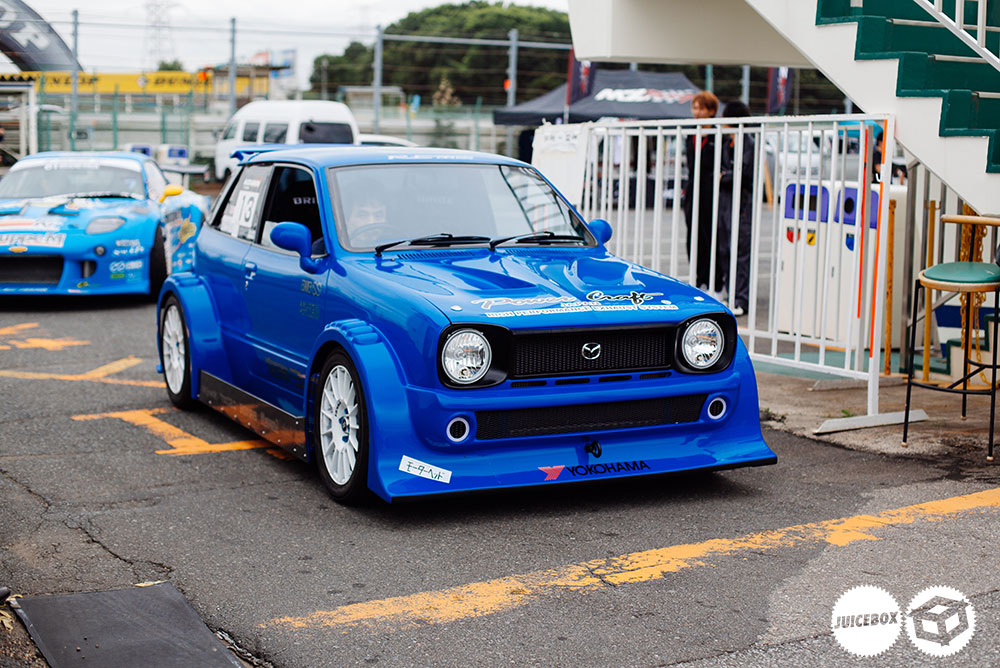 The Re Amemiya Chantez went out to play with the big boys.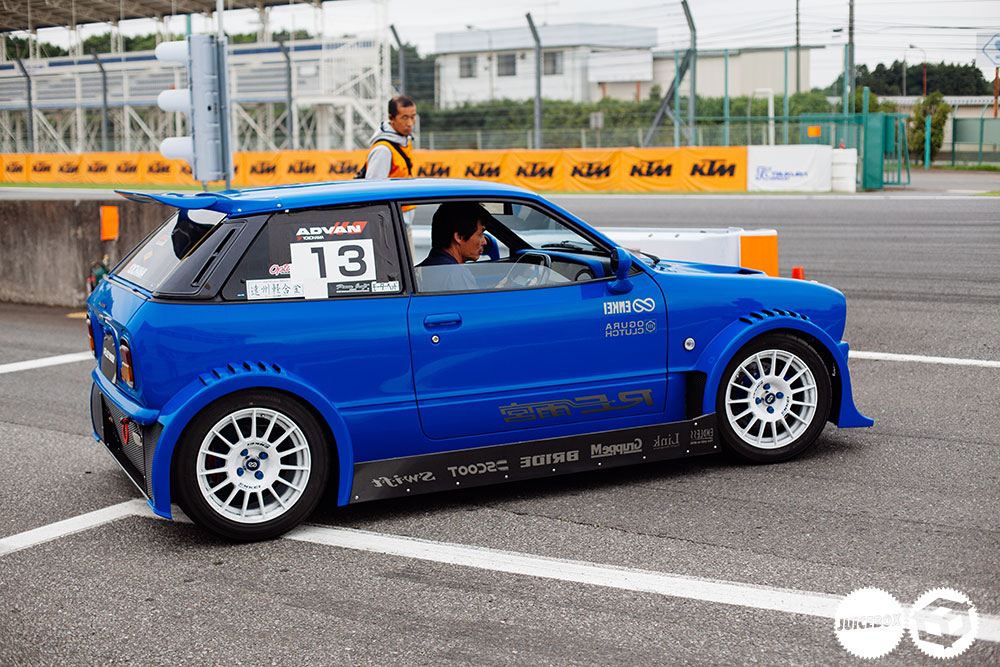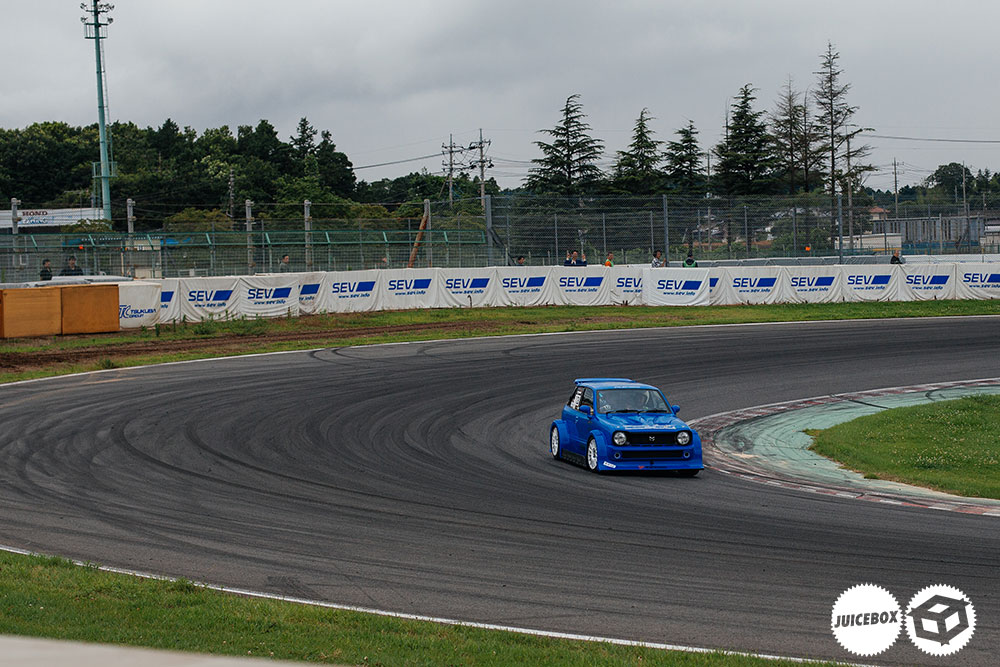 This thing could move!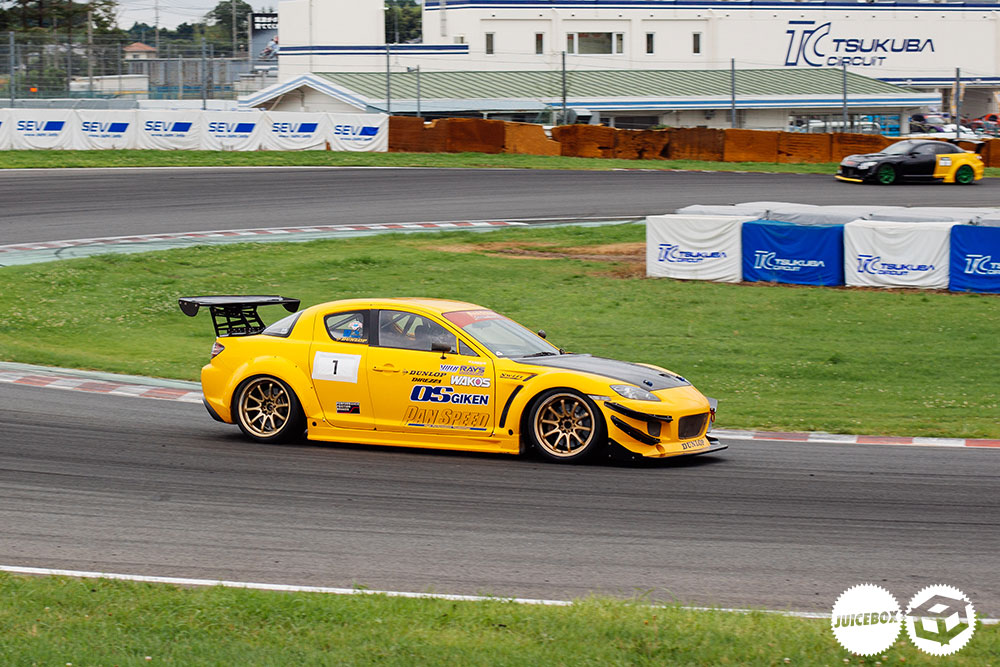 I can't get enough of this car, by far my all time favourite RX8.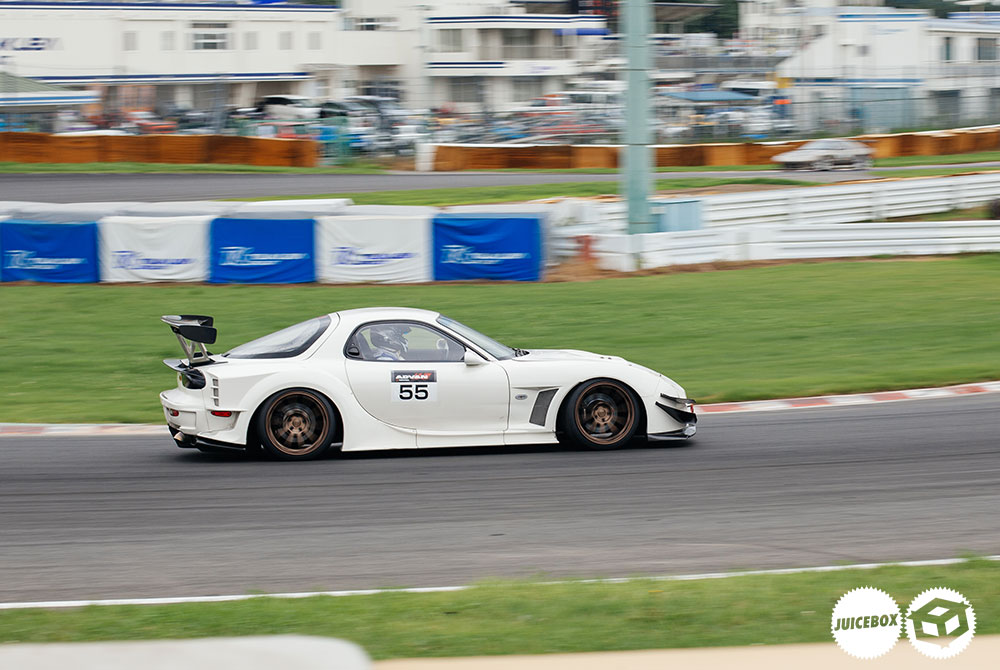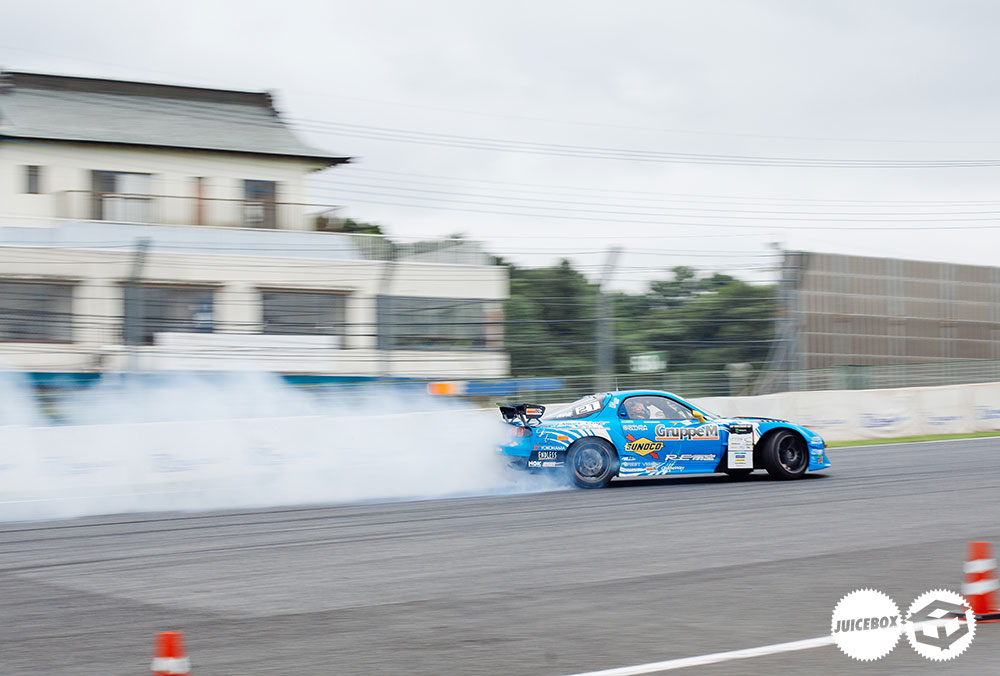 Just when things couldn't get any better, out came a few of the more familiar drift machines.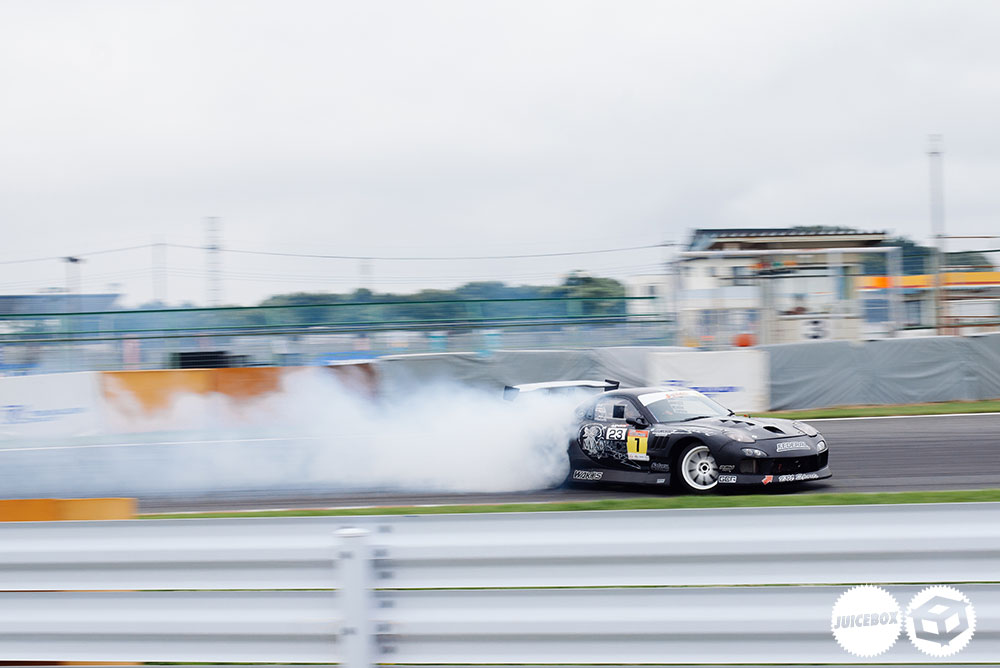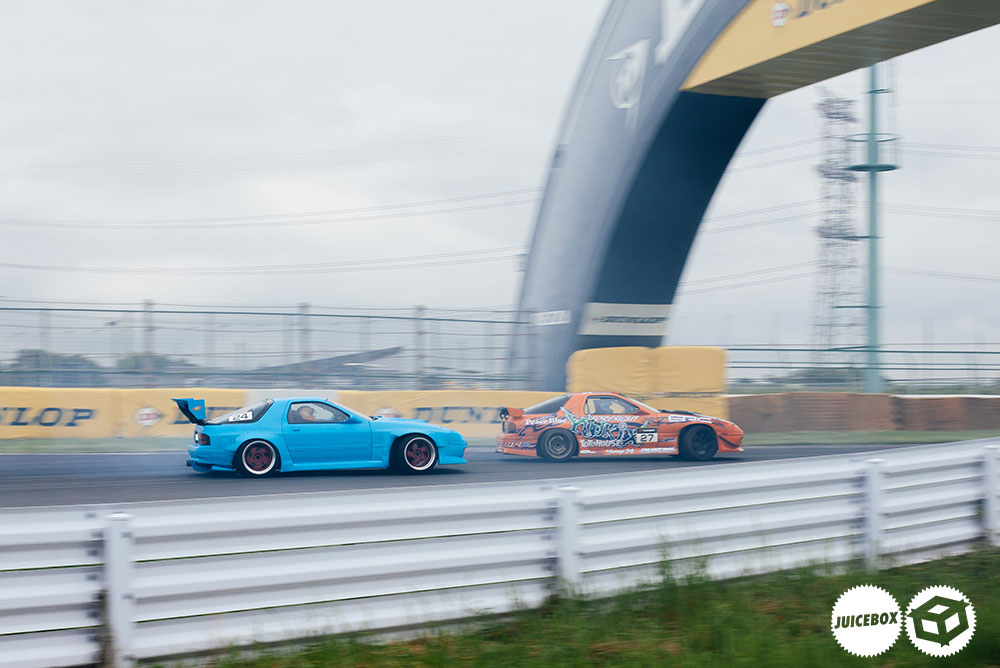 After years of skidding and racing under the Dunlop arch, the hairs were standing on my back as I watched Sexy Knights acting out our video game fantasies.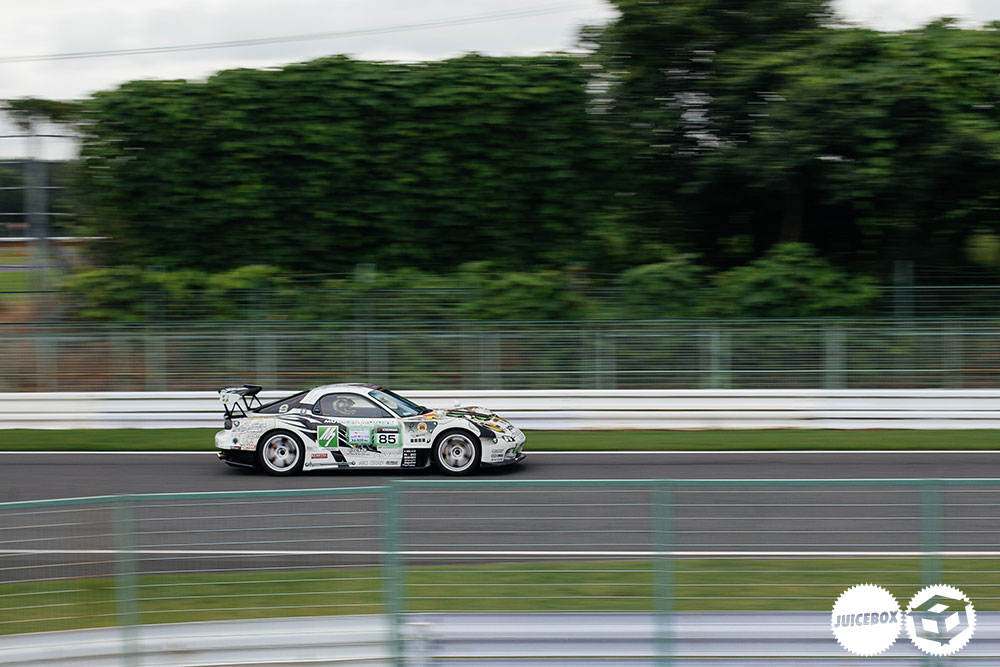 Then things started to get even more interesting (didn't know it was possible)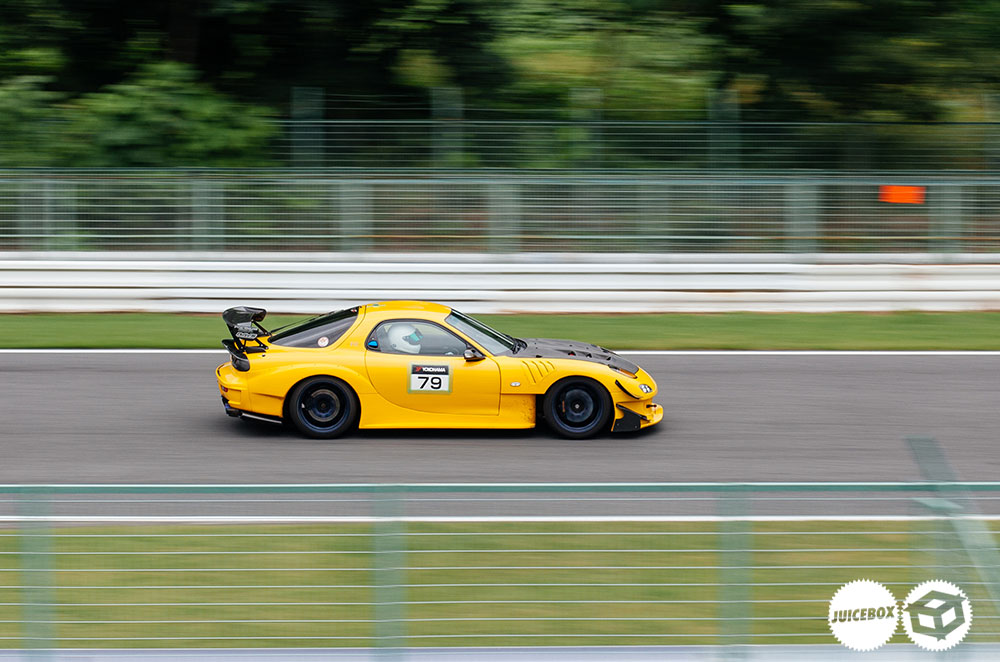 The private class of spectators was literally like a race out of a game.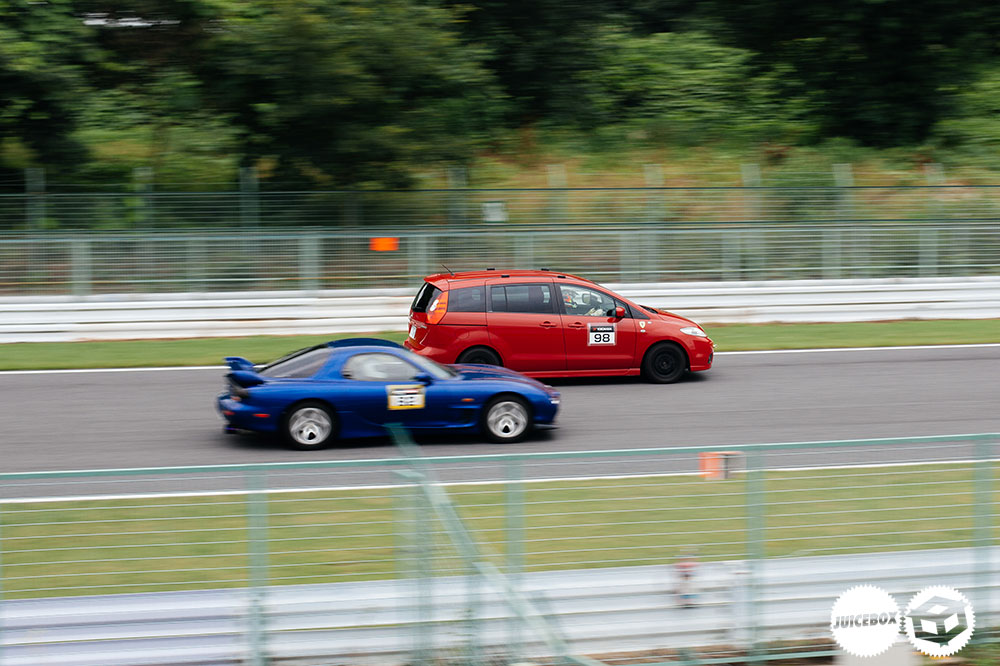 This picture! I will always laugh at how this just looks like a screen grab from Gran Turismo. Everything you could think of was out chasing towards the end of the day and all we could do was sit back, smile and enjoy the show.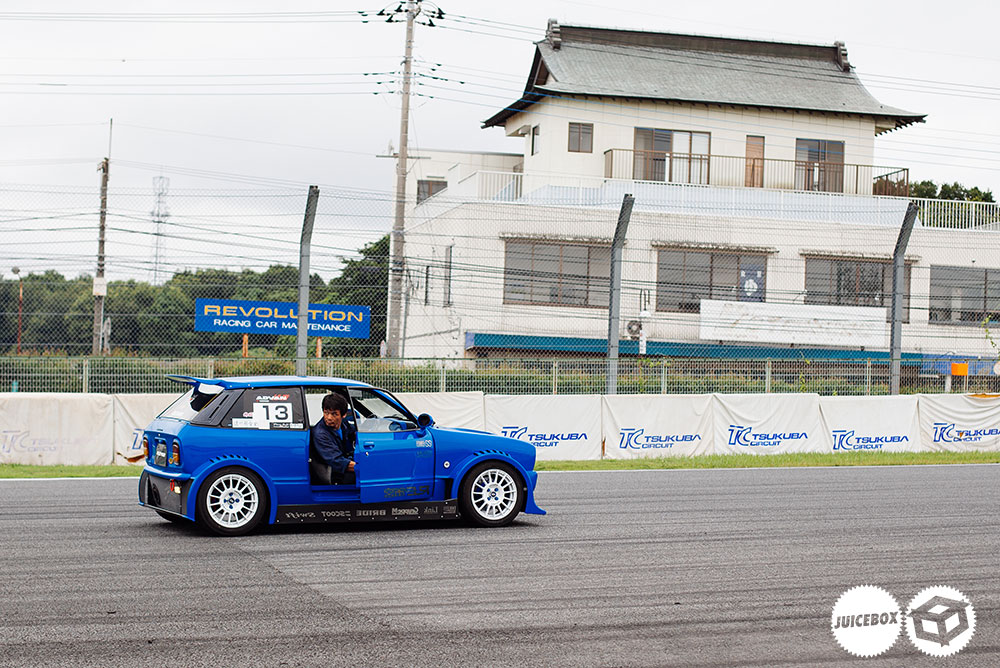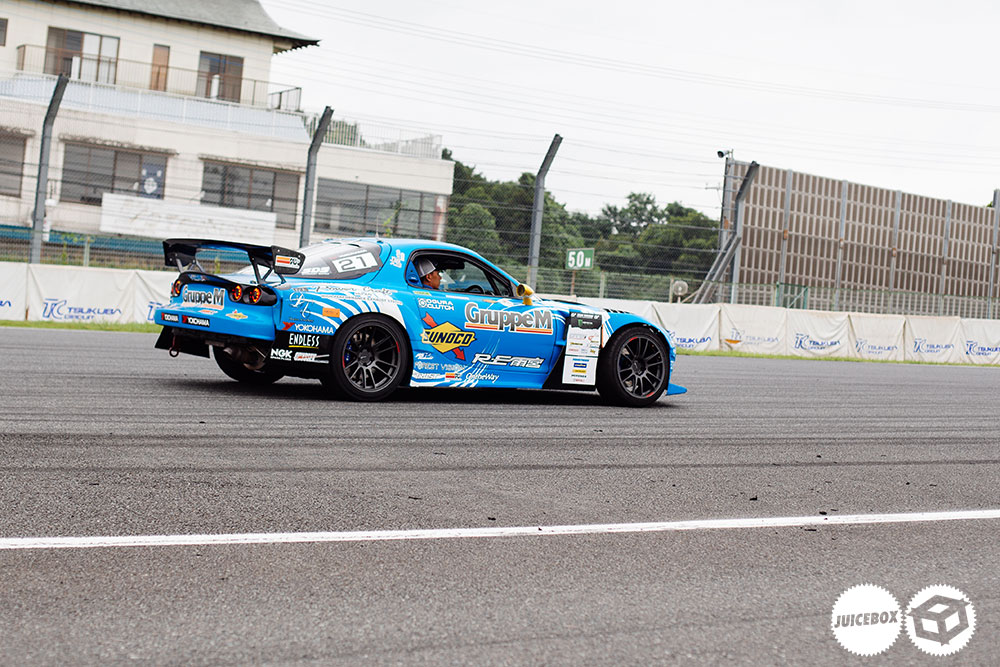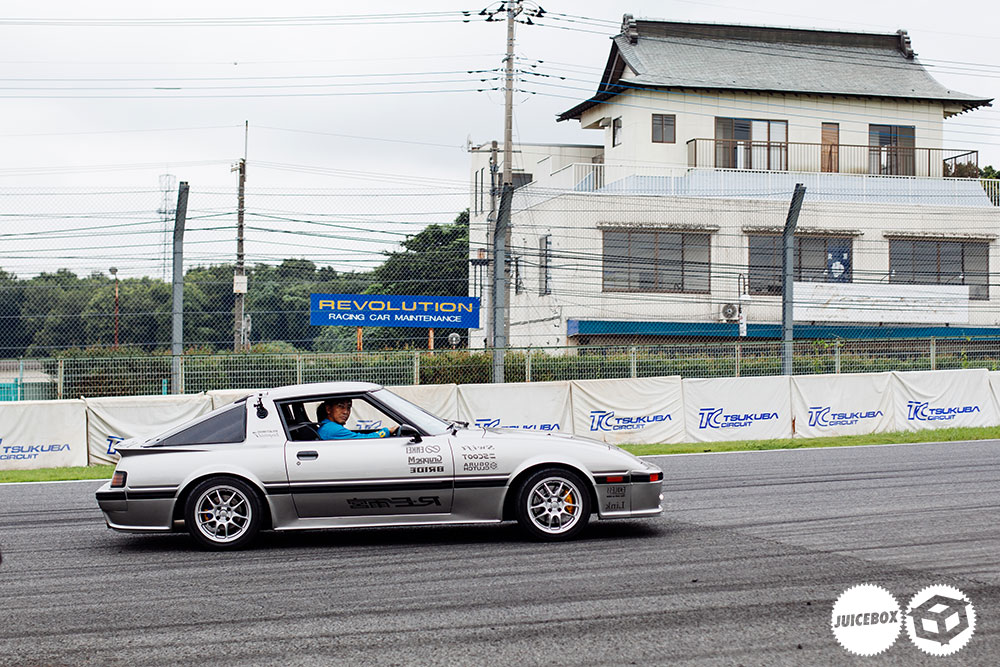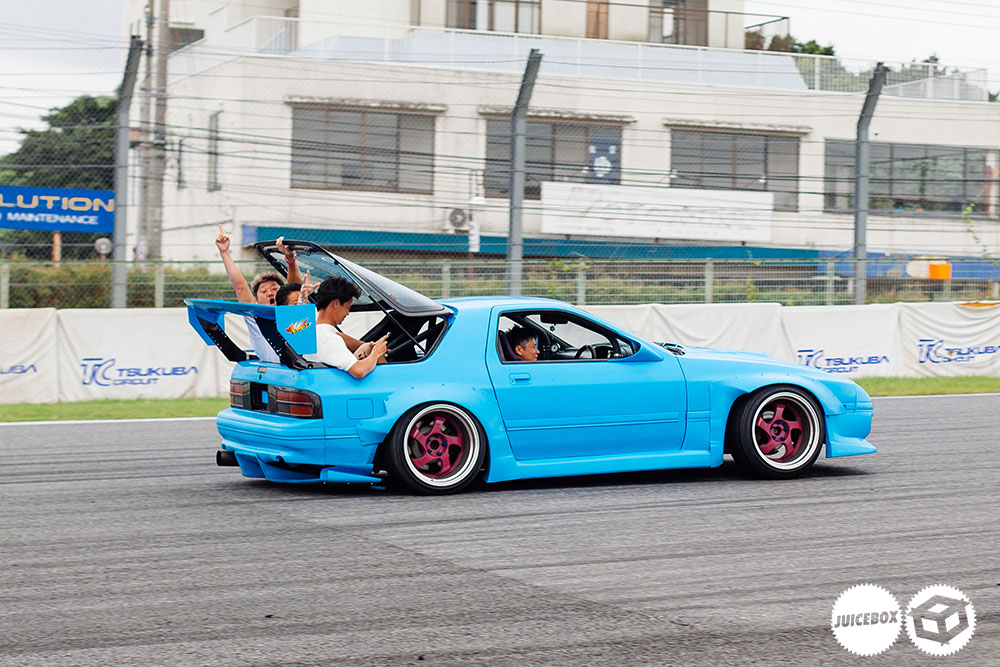 Legends!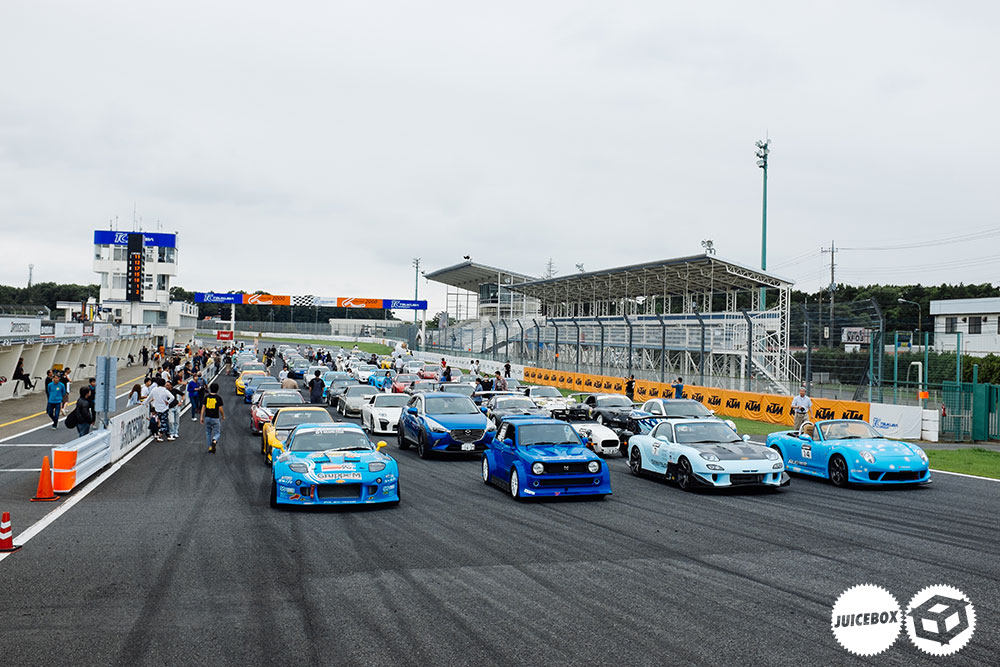 Right towards the end, I was not expecting such a finale. They allowed everyone to do a victory lap, fans included and then lined all the cars up for one big mega Mazda crowd photo. What a day, any love for the Rotary was forever immortalized.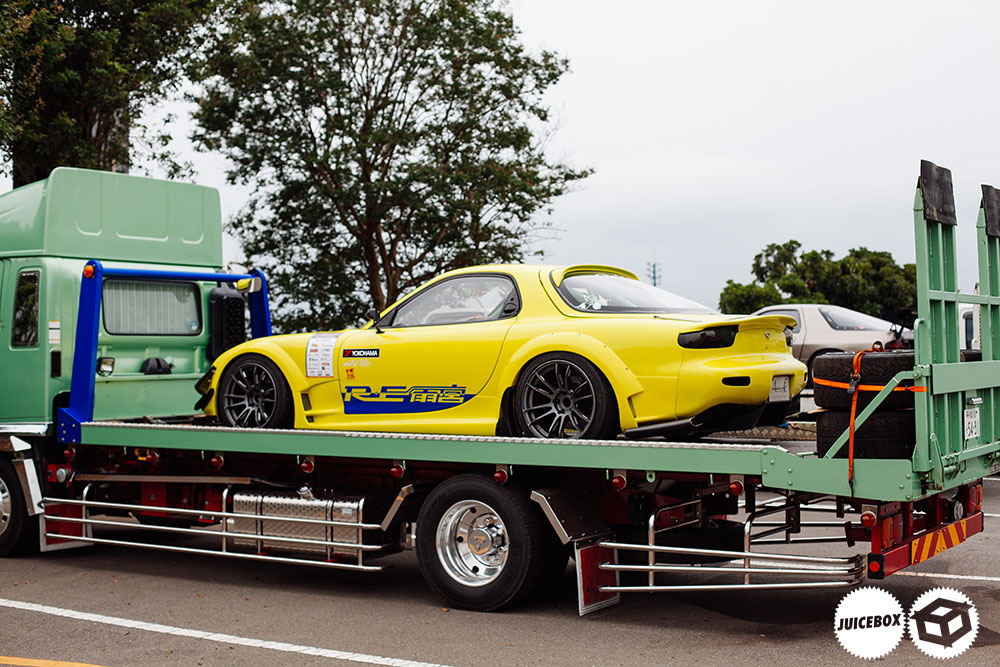 Walking out I couldn't keep the camera down!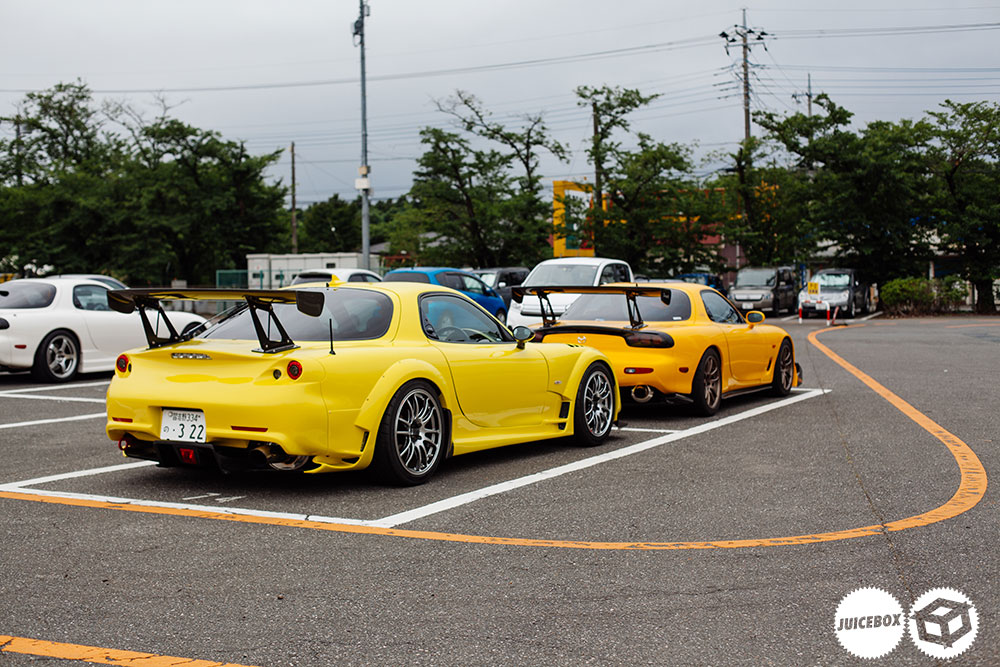 Fearing I may  never see such an outstanding amount of RX7's again I kept on shooting.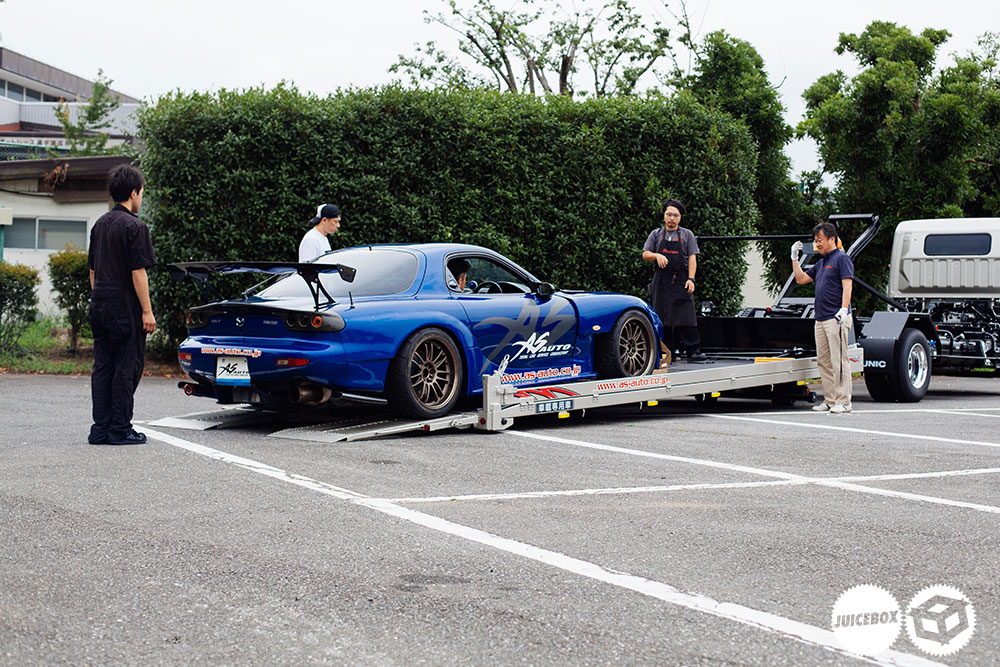 Everything I snapped was quite literally a photo I would come across and save from the web.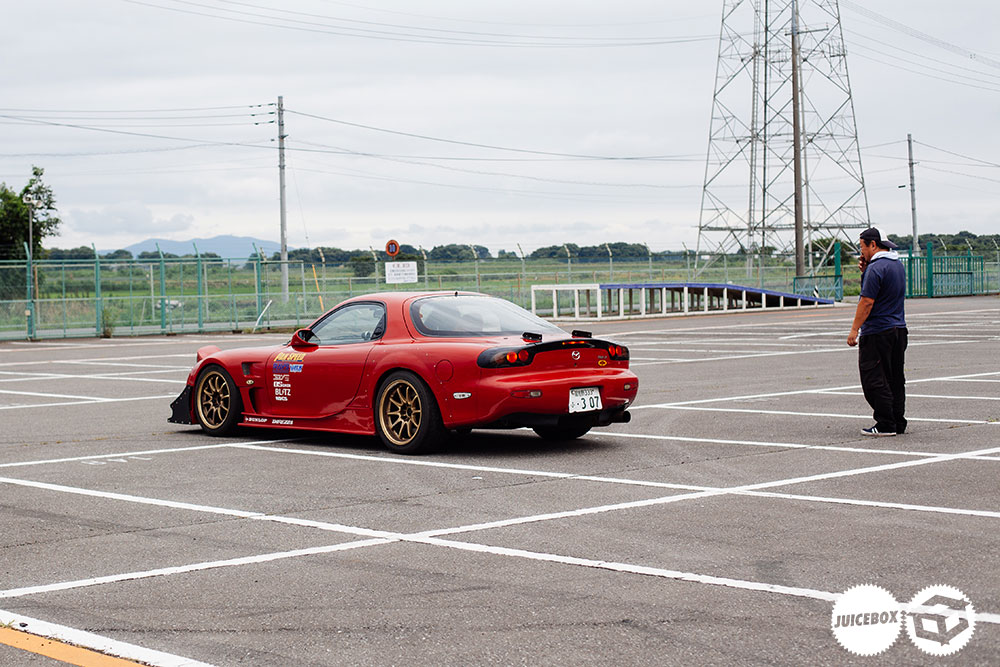 As things started to wind down we hung around to take in just that little bit more of what could arguably be one of the best days of my life.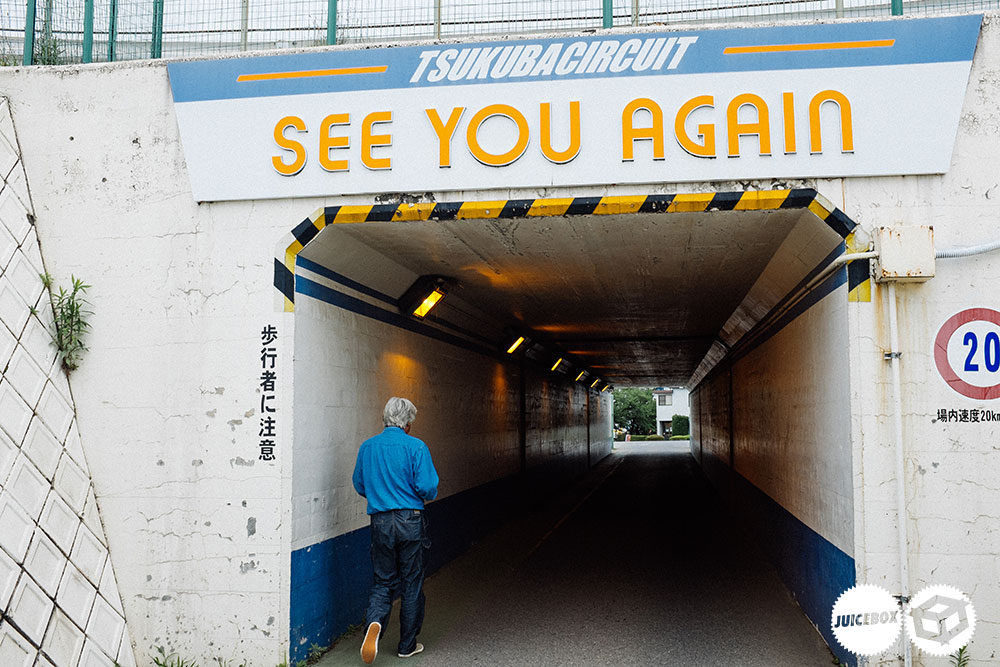 Tsukuba, the track I had wanted to visit since a young boy was finally ticked off of the list. Somehow we have been continuously lucky on this trip and landing on our feet. Rotary day was another one of those memories that I still feel like I'm processing, as I review and go through these pictures it's almost like someone else shot these.
Japan gives you so much so quick and then it's gone! If you have ever thought about making it to Tsukuba, id highly recommend it.
That's all for this week. Thanks to everyone that has been following these stories and giving feedback. I hope these have pushed you over the edge to organise your own Japan holiday in the future.
Comments
comments
Powered by Facebook Comments