LURKING LIVE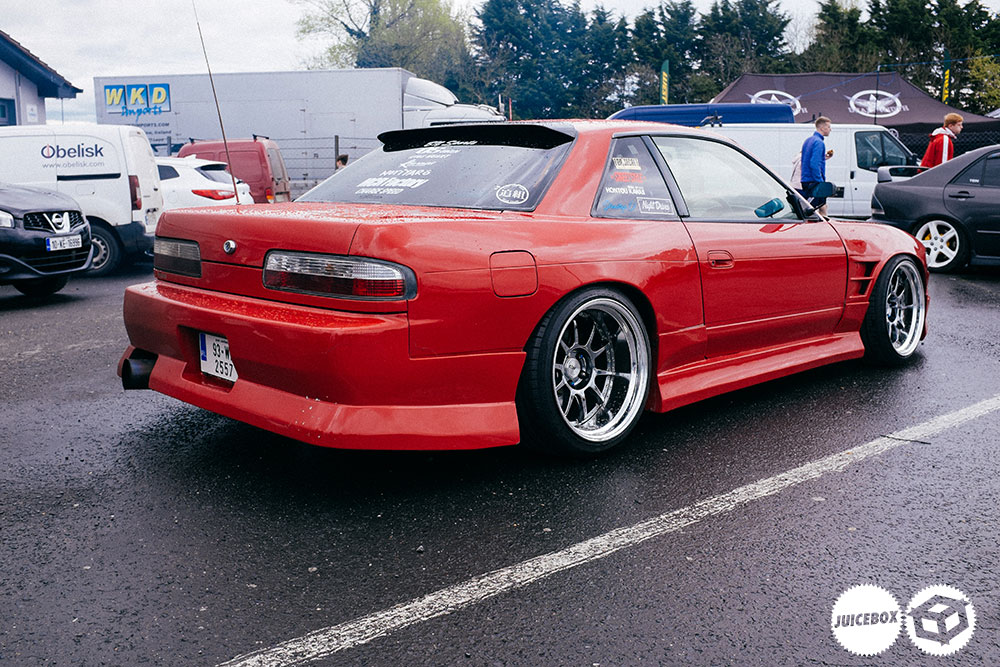 So a fresh year is upon us with the Irish automotive calendar. We decided to check out what was happening and modified live. IDC was in full swing and as we discussed before, the event gets more than its share of coverage so it's unnecessary for us to be giving it full coverage.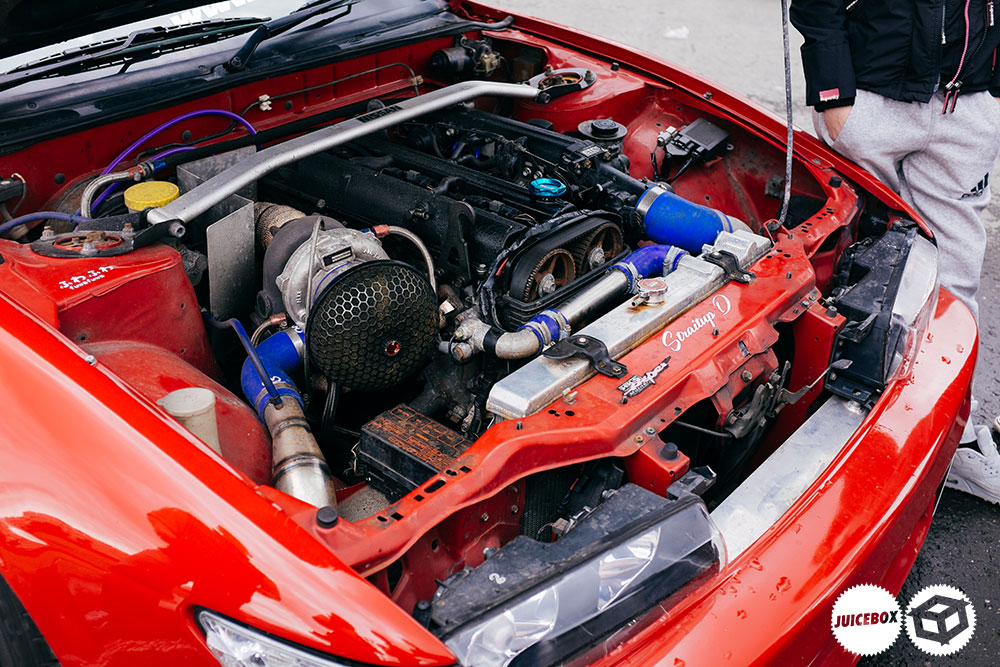 I was more interested in seeing some of the fresh metal which had been brought out of the woodwork. It takes shows like this to really see some of the wildcards you don't see too often.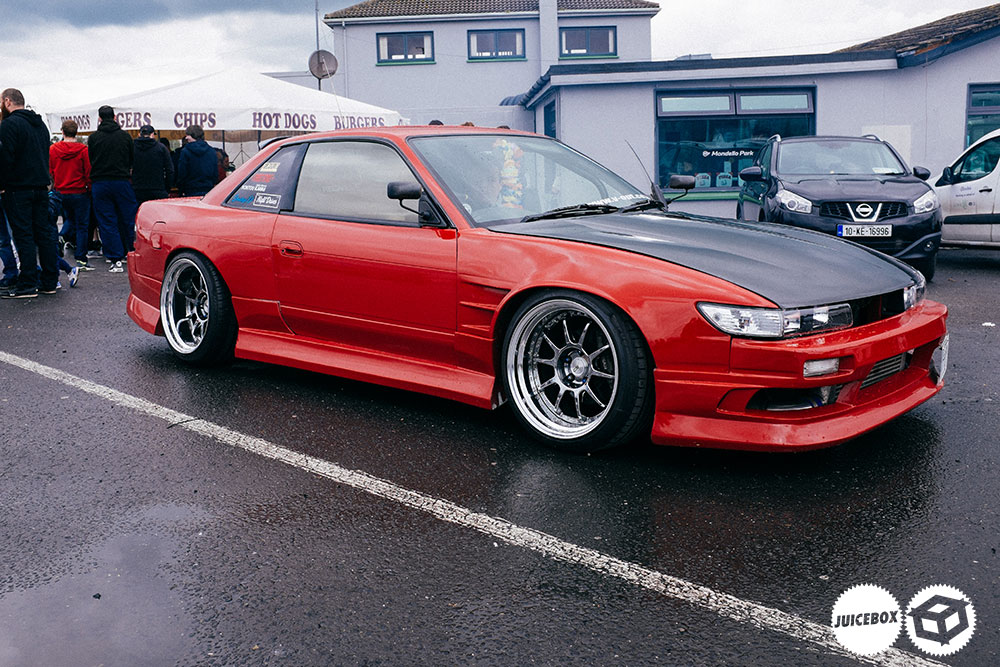 This is a perfect PS13, we couldn't get enough, the right amount of stance, nicely applied origin aero and of course, some meaty looking SP3's all combined to create the perfect look.  It's all about getting the right combination and this machine nailed it.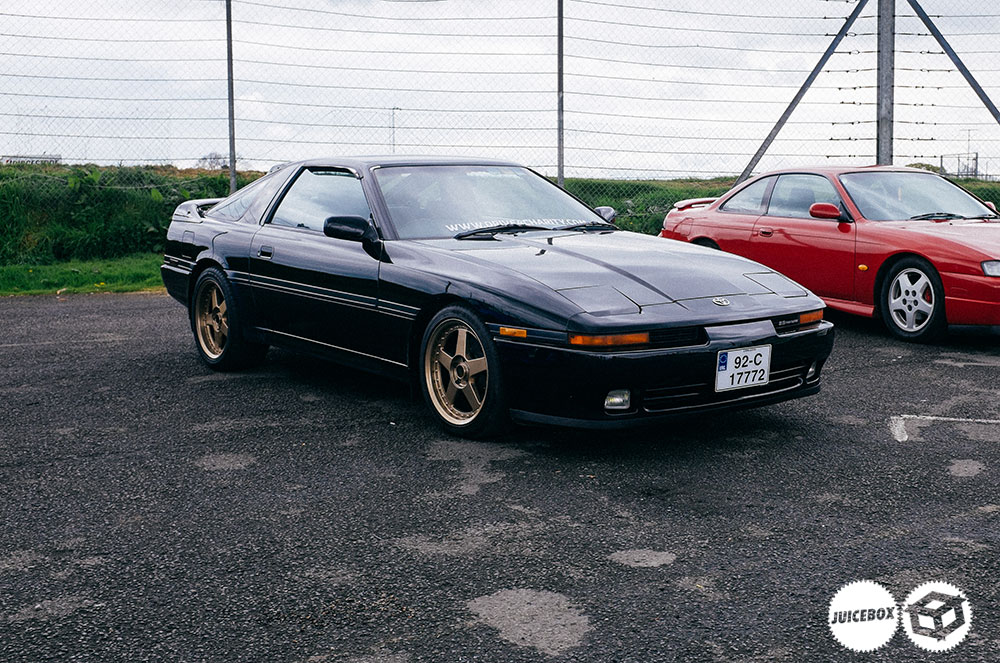 Always a treat to see a 3rd gen Surpa. Always had a soft spot for these.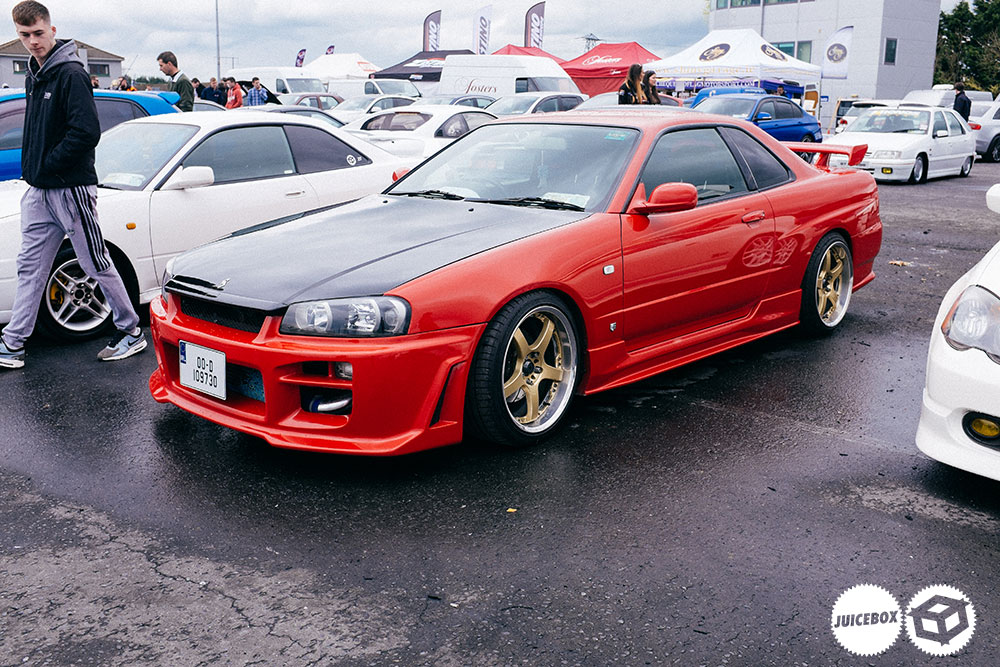 I've always been a fan of the R34 GTST, it's got near as much presence as the GTR. This red example hit the spot.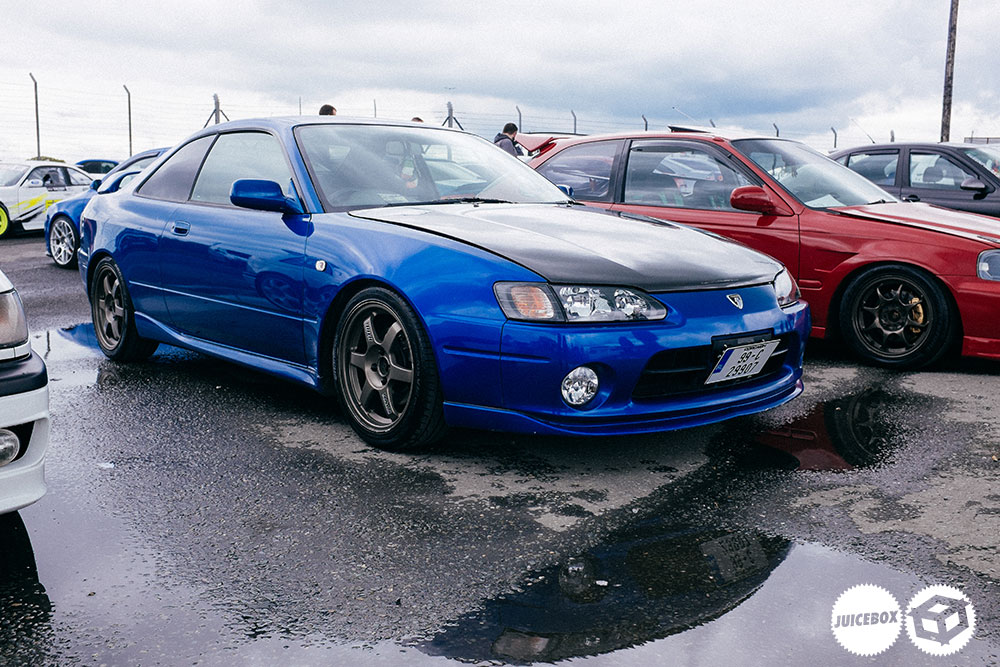 Always nice to see a Levin that's been taking care of, these are rapidly disappearing in Ireland and prices will eventually rise as more and more of these are been broken or scrapped.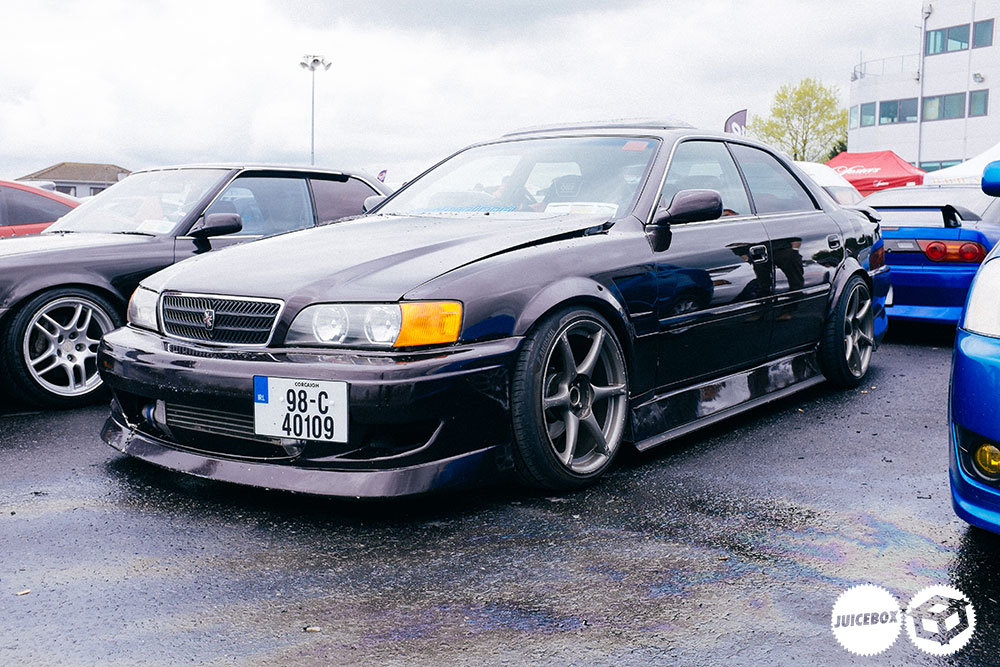 Something so right about R34 GTR wheels on a JZX100, perfect execution of one of my favorite chassis.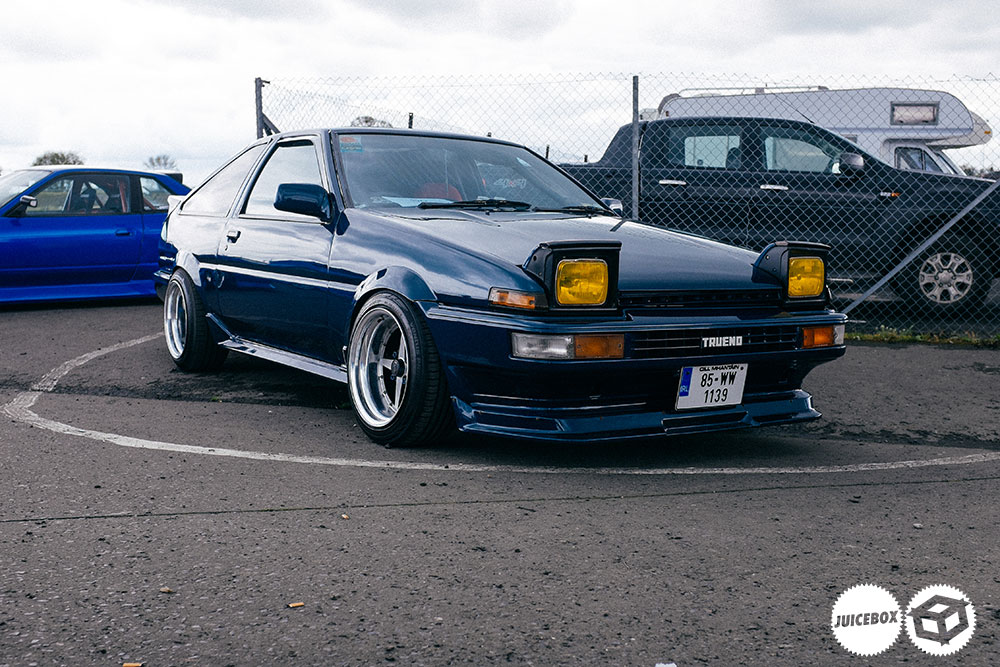 A perfect combination of OEM and style. This Kouki front and Zenki lip combined with the yellow tint and Equip 01s hits the spot every time I see it.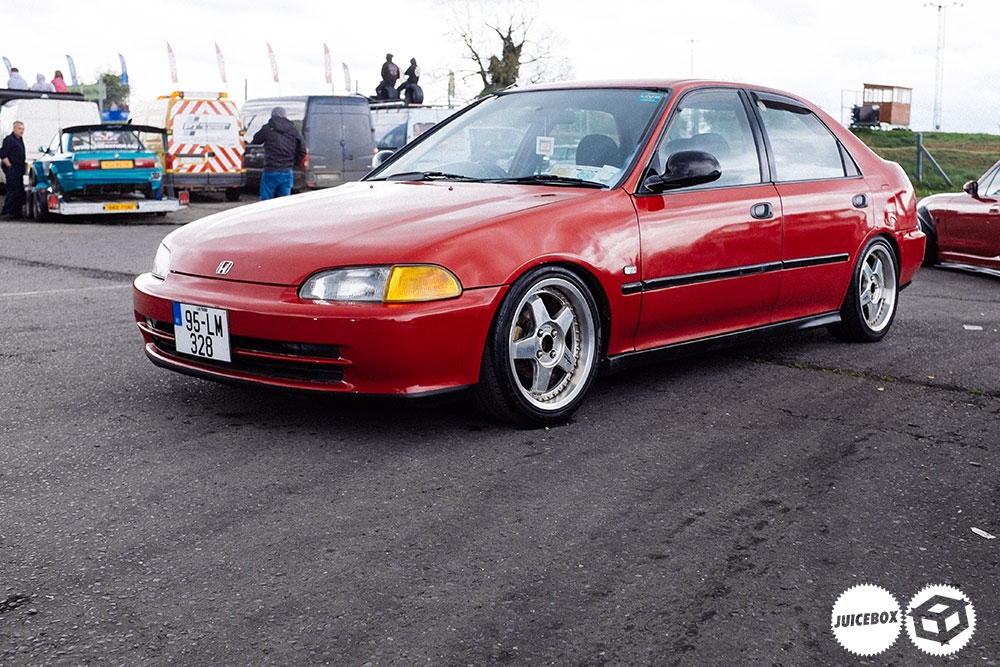 This Ferio on Piaa Nakajima's, another car that wasn't too loud but hit the spot. Simple yet effective.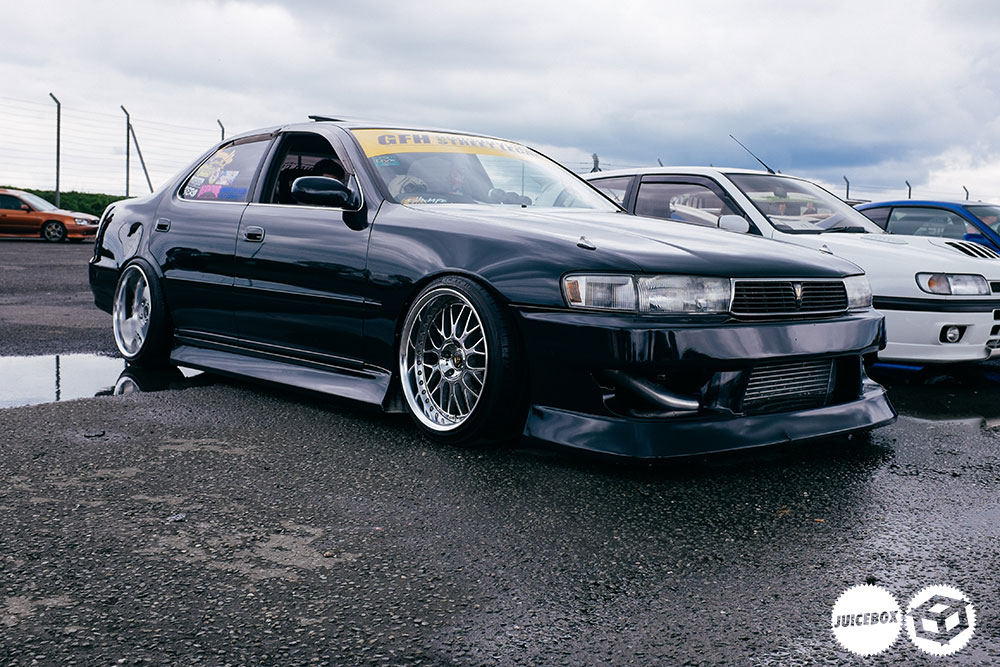 Nice to finally see this beast in the flesh, the mix match of genuine Japanese shiny shoes looks great paired with the BN chunkiness.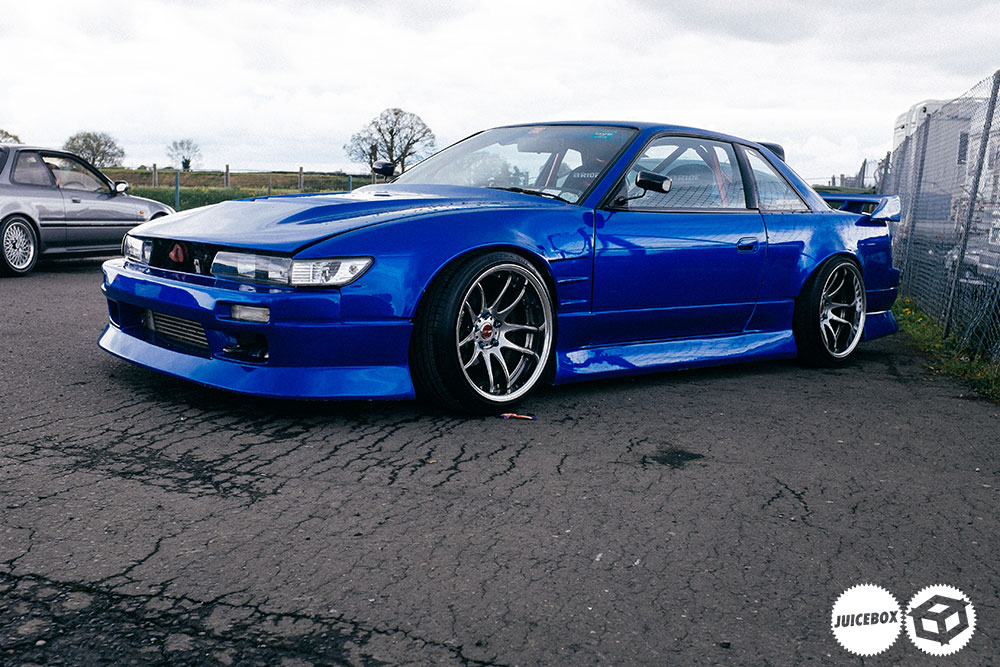 Possibly the best example of someone red imagining an already iconic machine. The owner should redo the chrome tribal up the side as a play on the old BN Livery.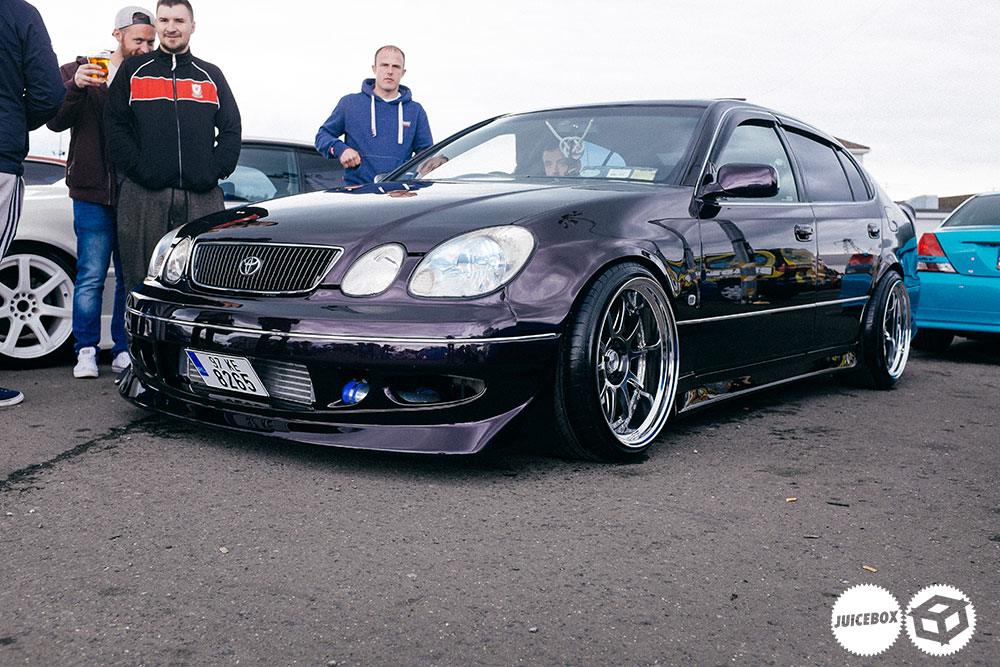 We caught this Aristo just as the airbags were rising so the ride height looks weird in this shot. Another great refresh of an already superb machine, hopefully, we will get some better photos throughout the year.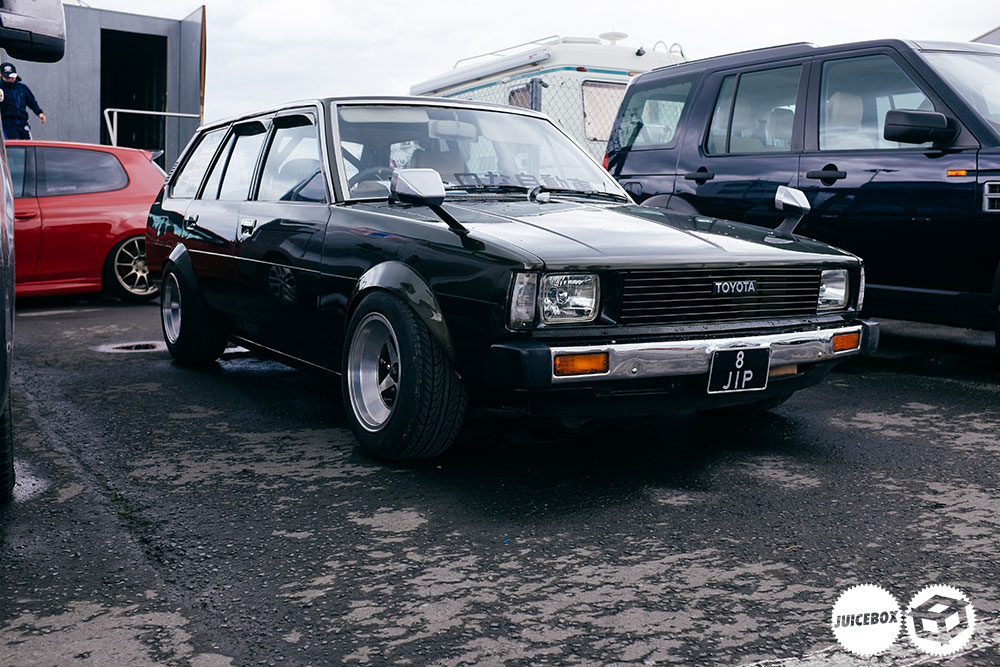 Love the license plate on this Wagon. I've always had a thing for a dark green KE wagon, would love to own something like this some day.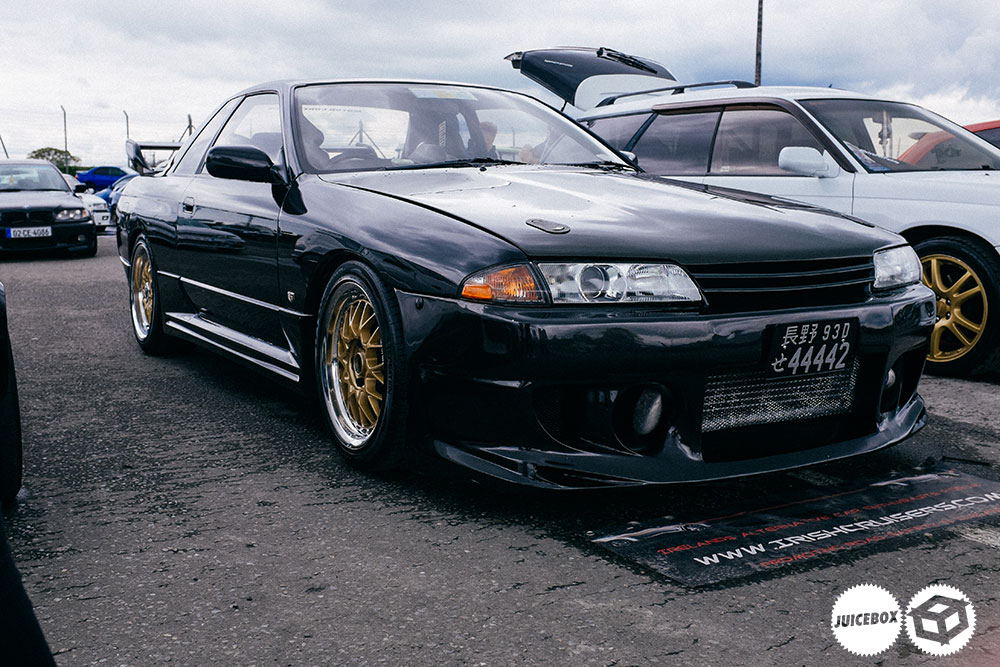 A skyline that looked straight out of a dodgy Japanese VHS from the late nineties, and I mean that in a good way.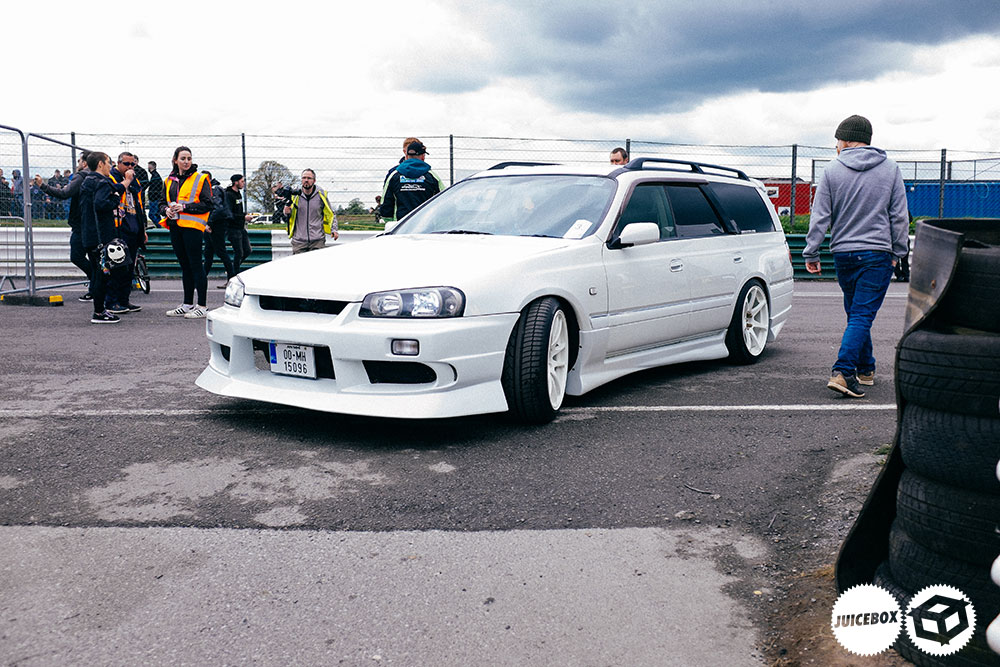 This thing! An r34 front just looks so right on the Stagea, the new white on white shoe combo was hitting the spot.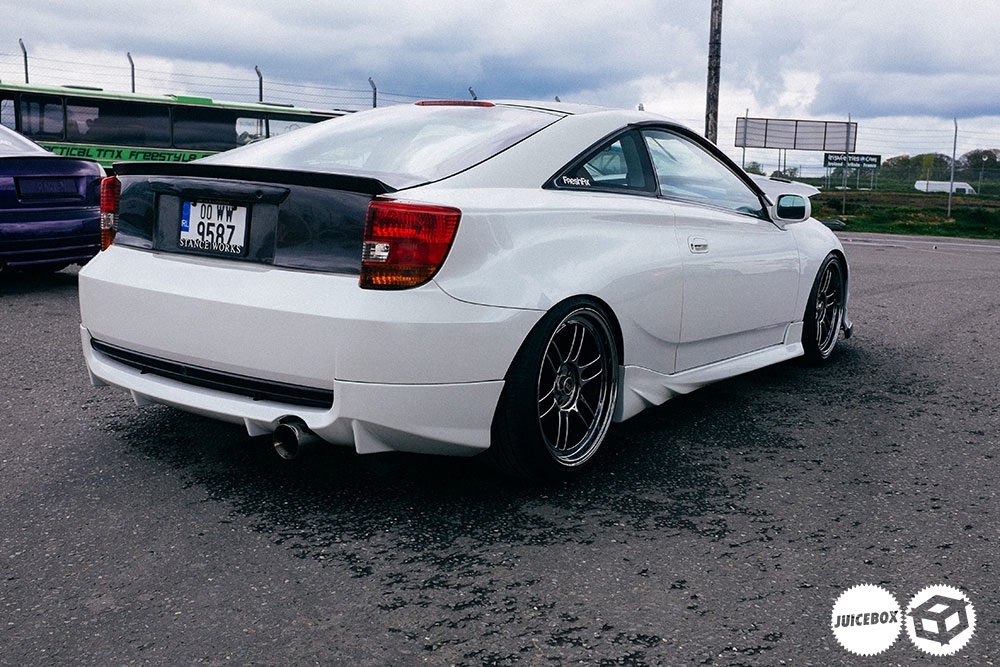 An old face, I have not seen this Celica in a long time, a heavily underrated build here in Ireland.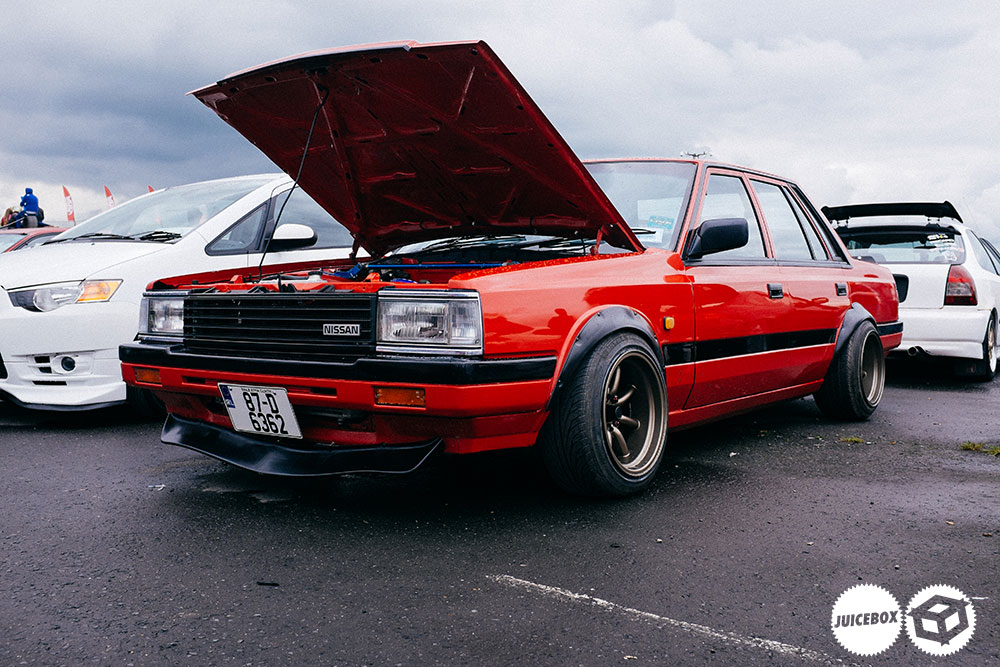 Nice to see some other old less loved chassis being re-imagined. I can't imagine there isn't a whole lot of these Irish spec'd Laurels that made it through the scrappage scheme.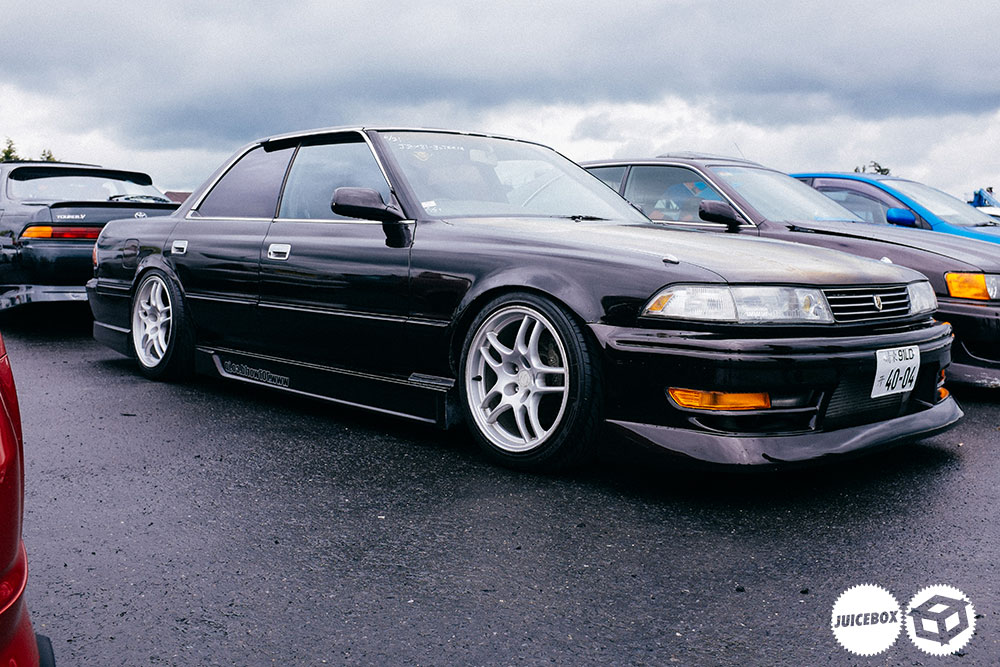 Car of the day has to be this JZX81. The just oozed style. I had seen it for sale on yahoo as a non-runner and then it made its way to the UK and not resides in Ireland.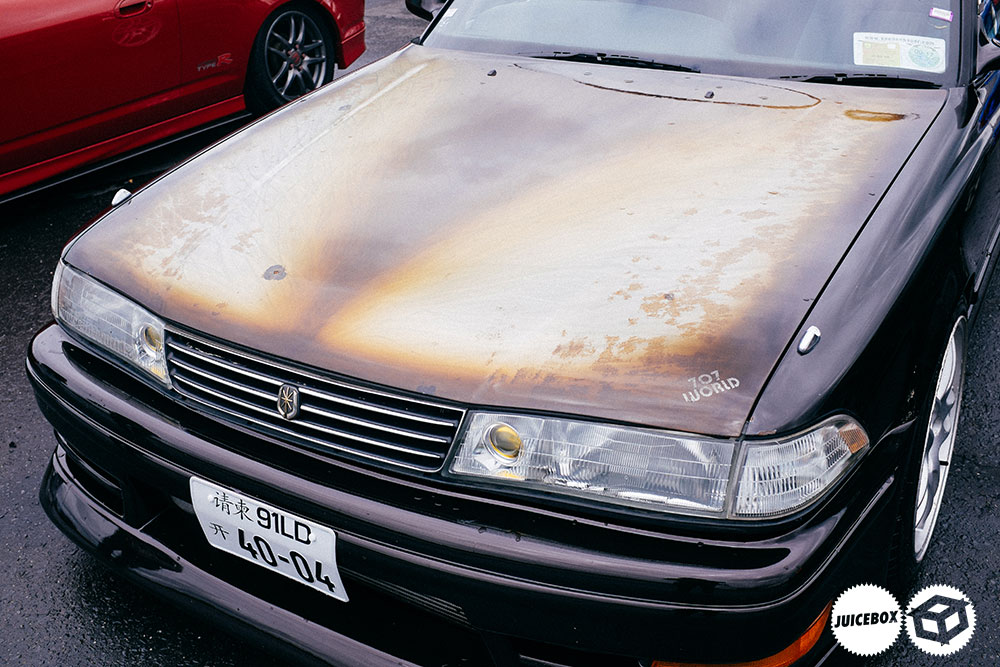 The colour, the custom bonnet, the ride height and those 33 GTR wheels. What a great looking car.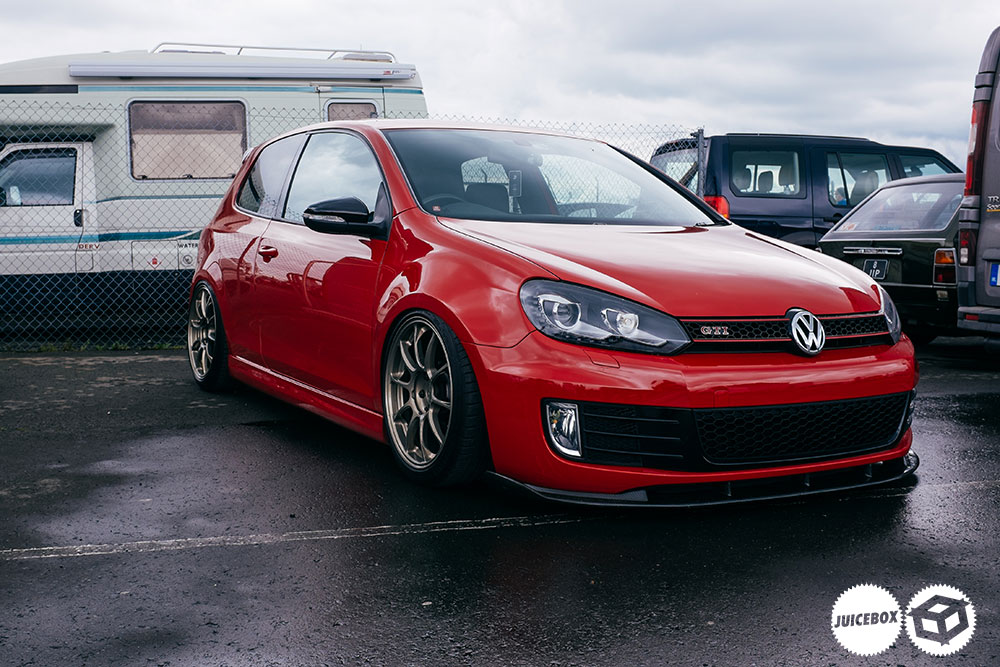 Paddy was probably the only person with a Petrol Volkswagens at the event and managed to take home a prize for parking up.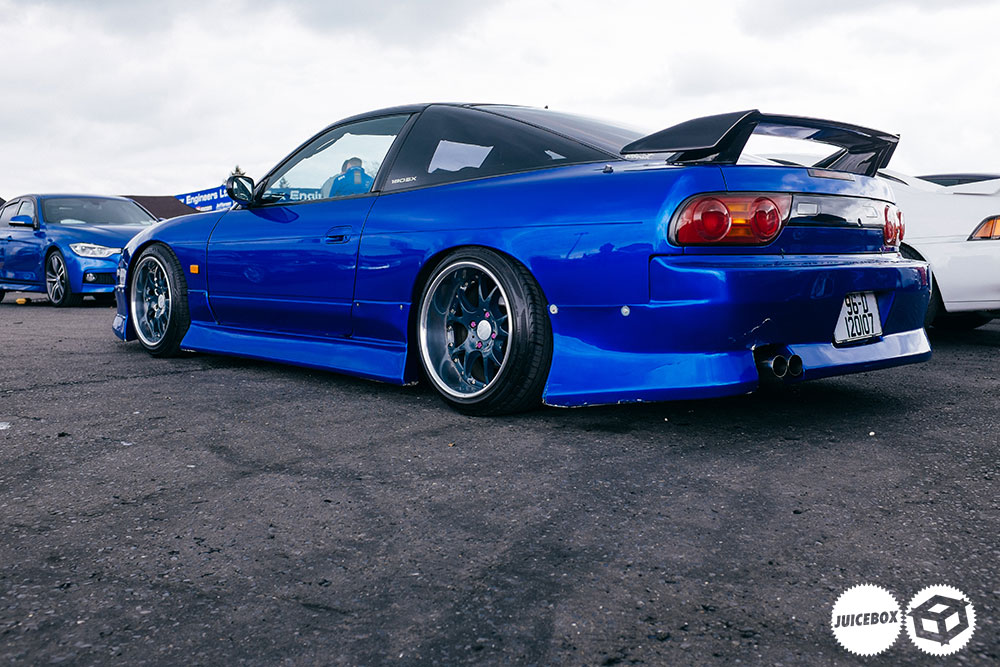 A nicely kitted 180sx is always a treat, more and more people are going down the OEM body styling route these but I'm a sucker for a big kitted wide wheeled example. This hits the spot on those deep SSR Agle Strusse. A classic 180 look.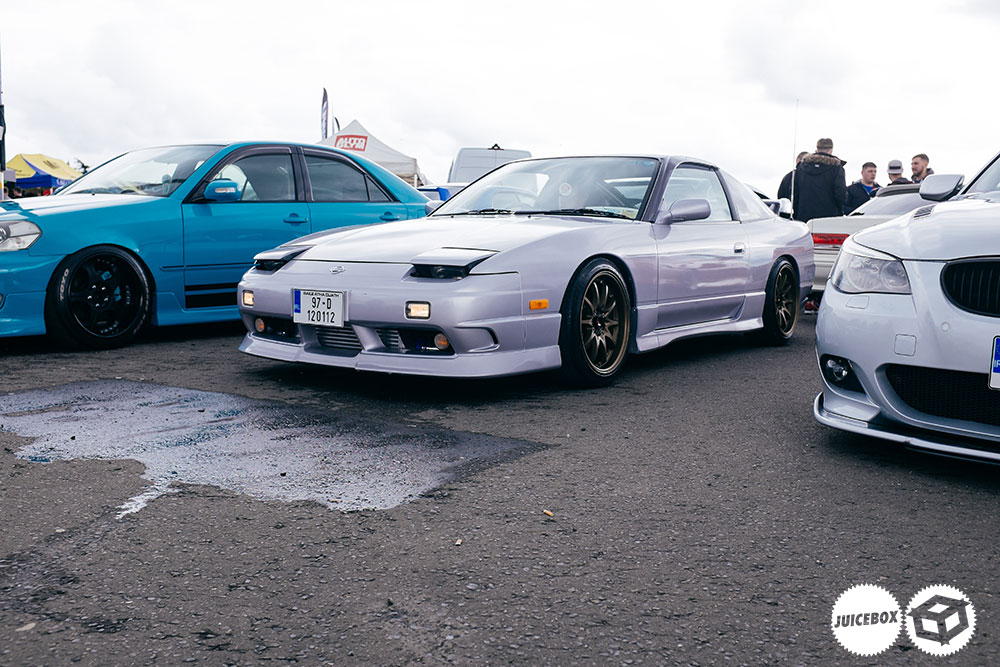 The polar opposite of the above 180 is this Type X kitted example. Again a great looking machine, its sometimes hard to believe that this is a factory kit.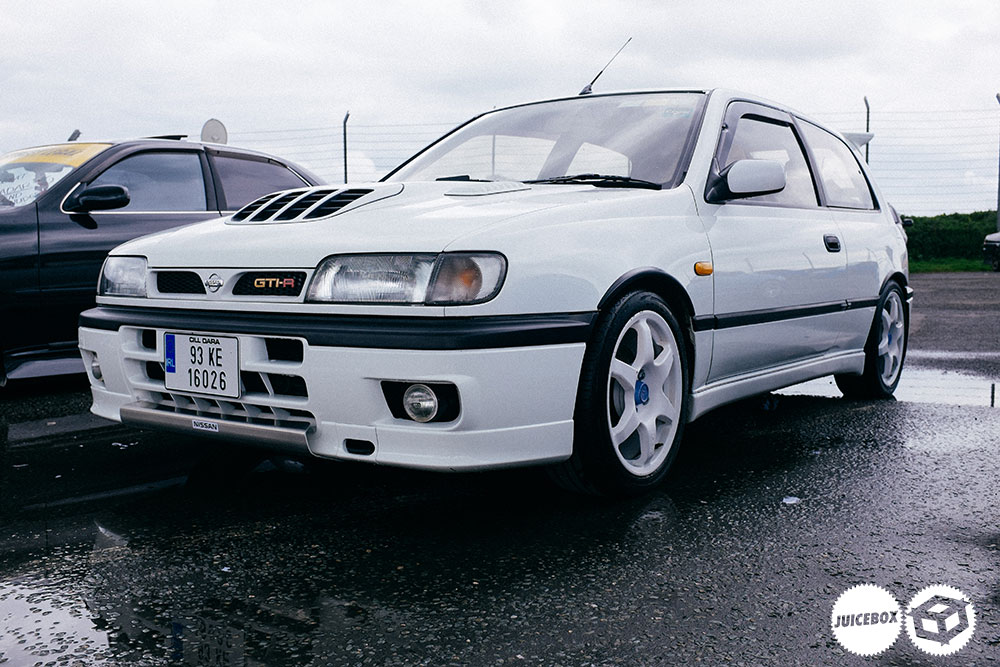 Pulsars are like unicorns these days, any chance to catch a glimpse and we are in.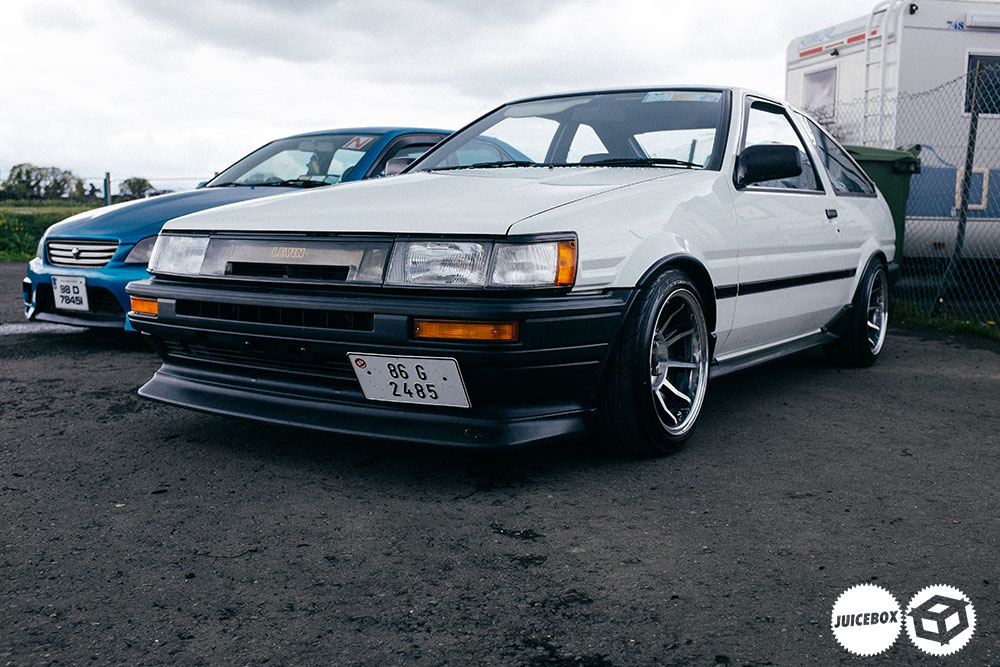 A perfect blend of OEM and Japanese styling, this is a great build. The Auto Barrels are perfect and although I'm not usually a fan of arch trims, it works perfectly right here.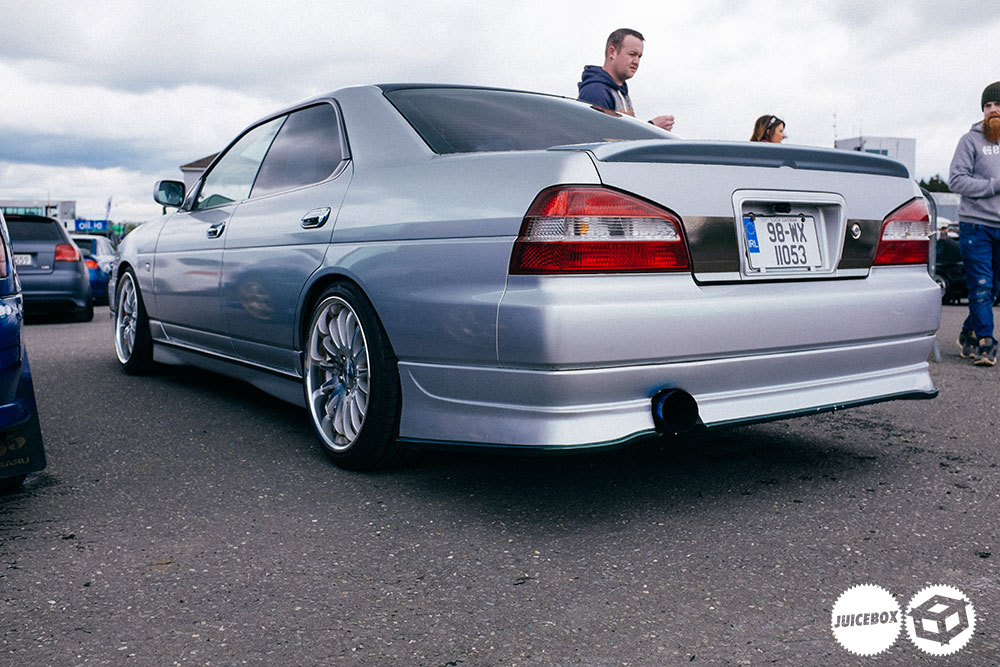 Another fresh barge just in from Japan with an interesting kit.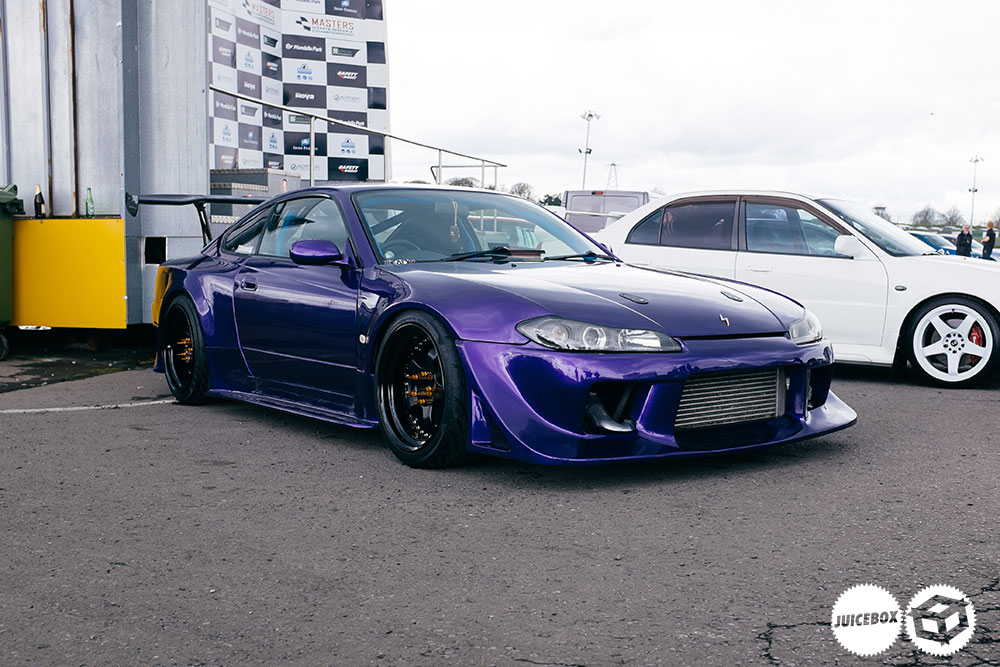 The Cruise Power s15 has been brought back to life and re-loved once again. I'll always be quite fond of the original pink look but at least this is a great example of resurrecting an old classic.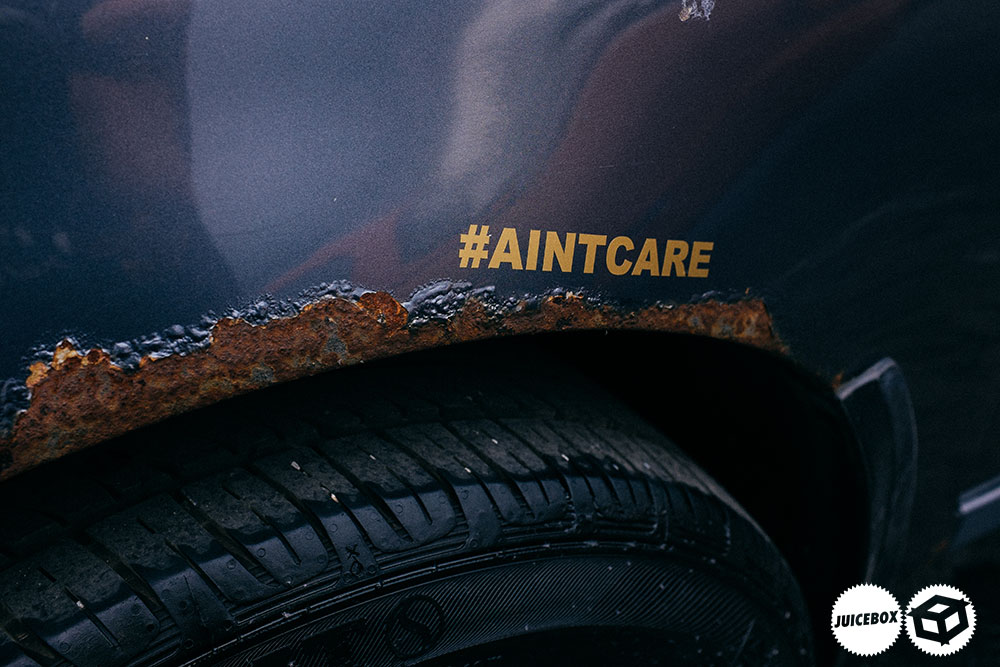 There were some questionable machines on display…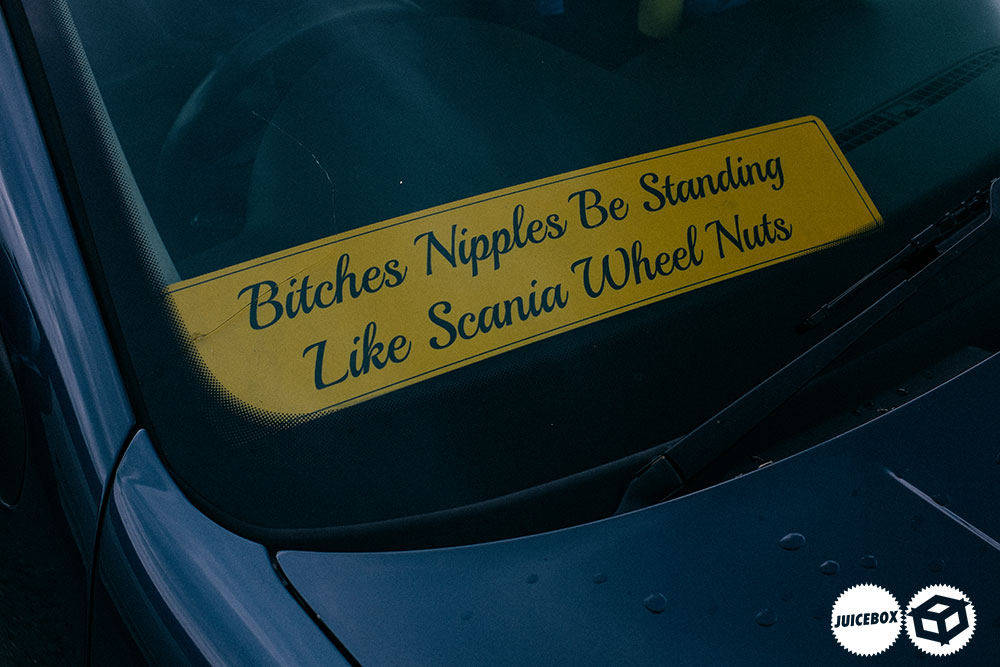 With even more questionable stuff in the windows, but that's what makes shows like this entertaining, you always need a bit of nonsense.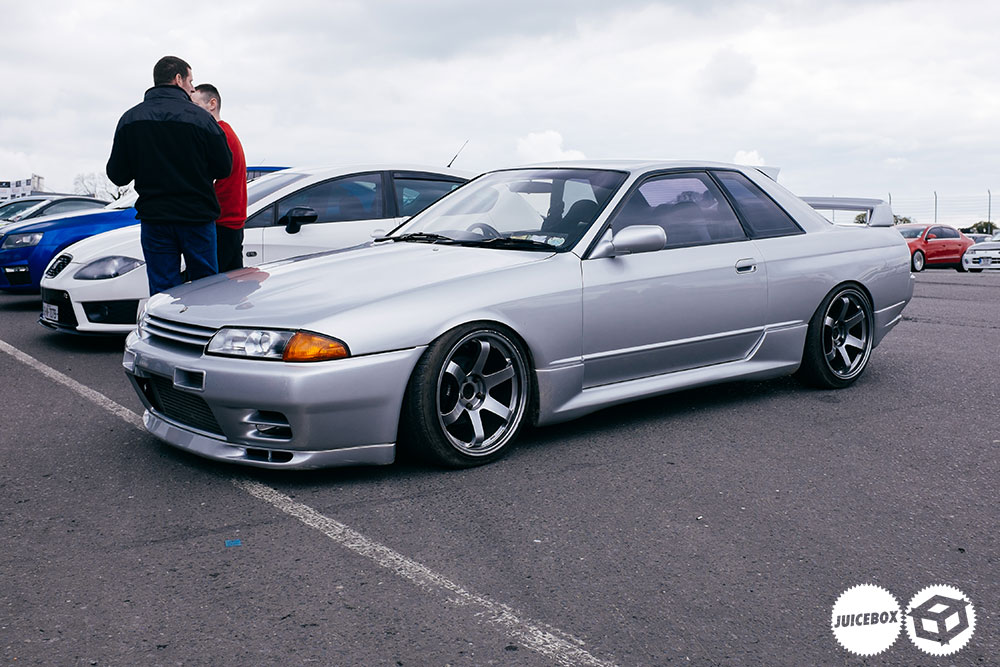 Always liked the way this thing sits.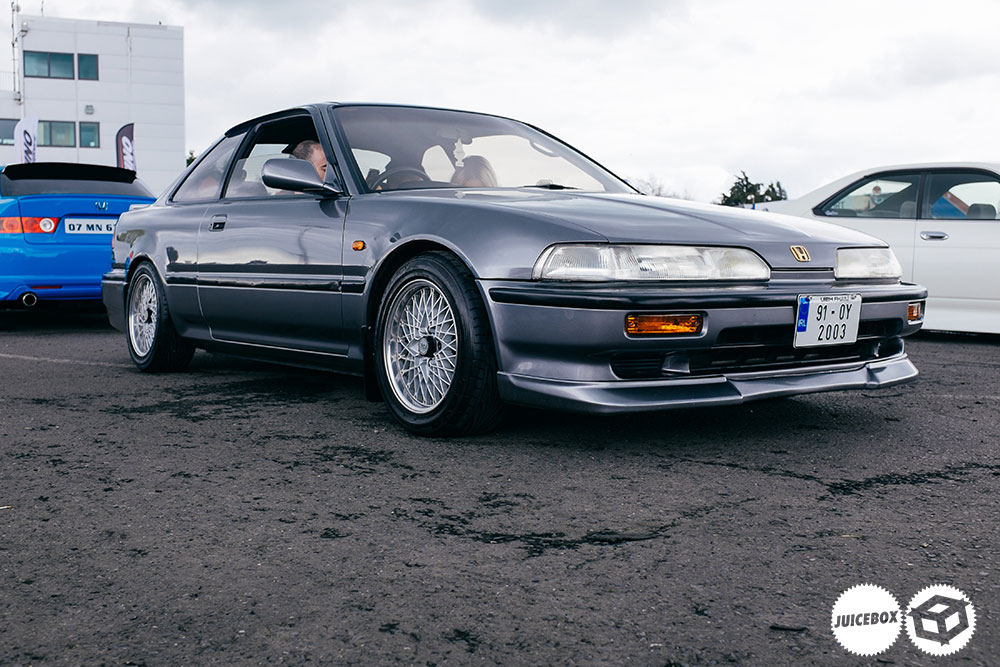 Another car that stood out from the previous year. A perfectly executed DA6.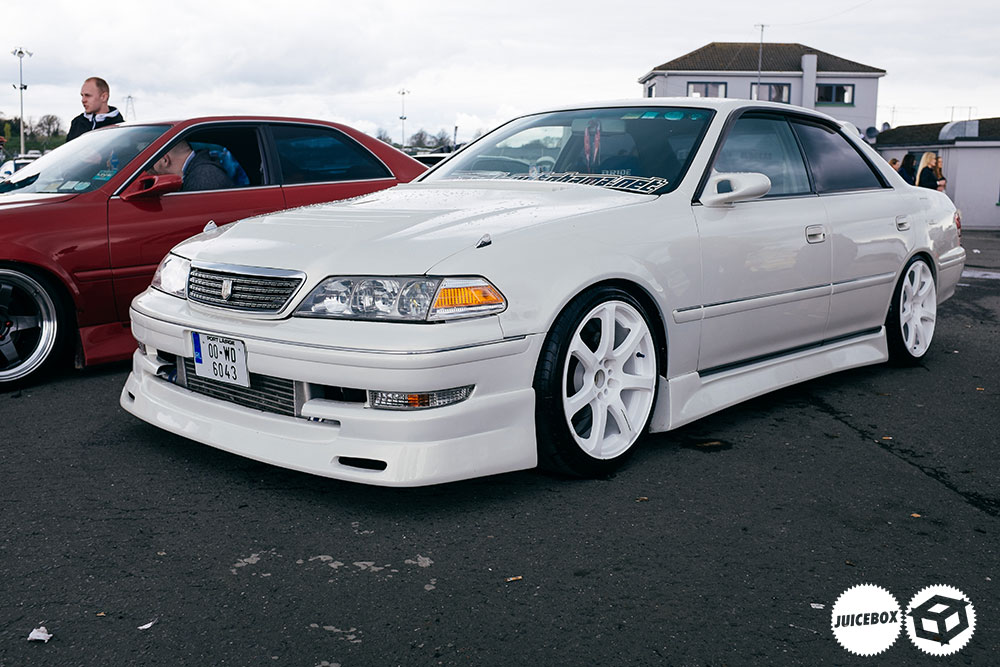 I was excited to catch this in real life, nice to see people taking putting their touch on the recent influx of four-door sedans.
That's it from modified live, not as much as last year but still a decent turnout. Good to see the quality always rising and looking forward to seeing some other beasts coming out of hibernation.
Comments
comments
Powered by Facebook Comments