Juicebox in Japan: Scanning Ebisu
So if you have been following these Japan features so far you get the idea they have been pretty in-depth. Each has about 40-50 images. I found it extremely difficult to scale it back any further,  I'm always the guy that's eager for more shots…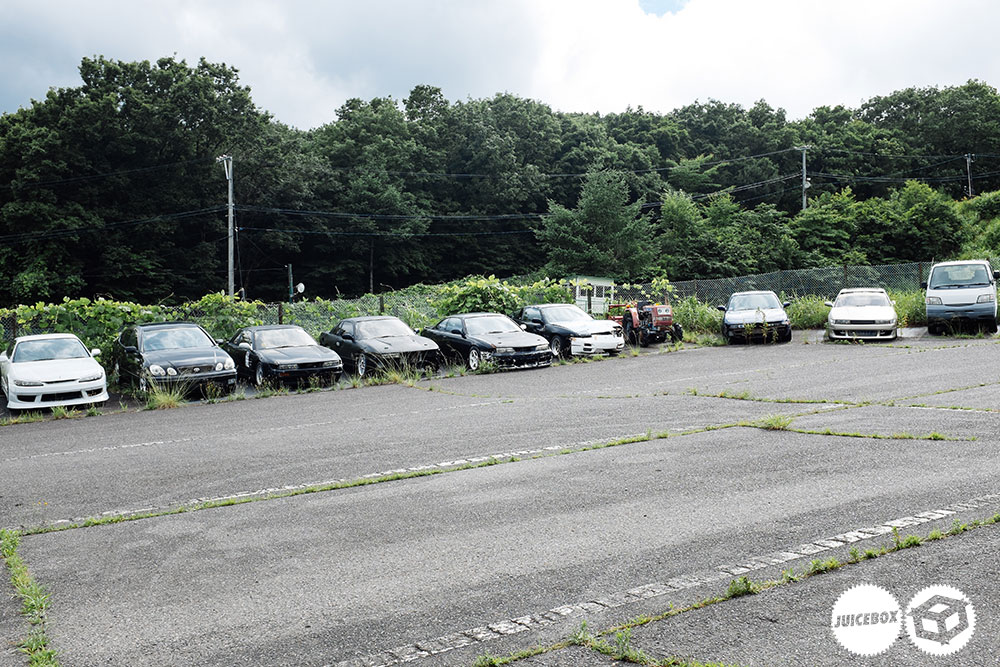 After lurking Power Vehicles, we made it down to a and eerie sight… Not exactly the so-called "graveyard" but still an interesting place.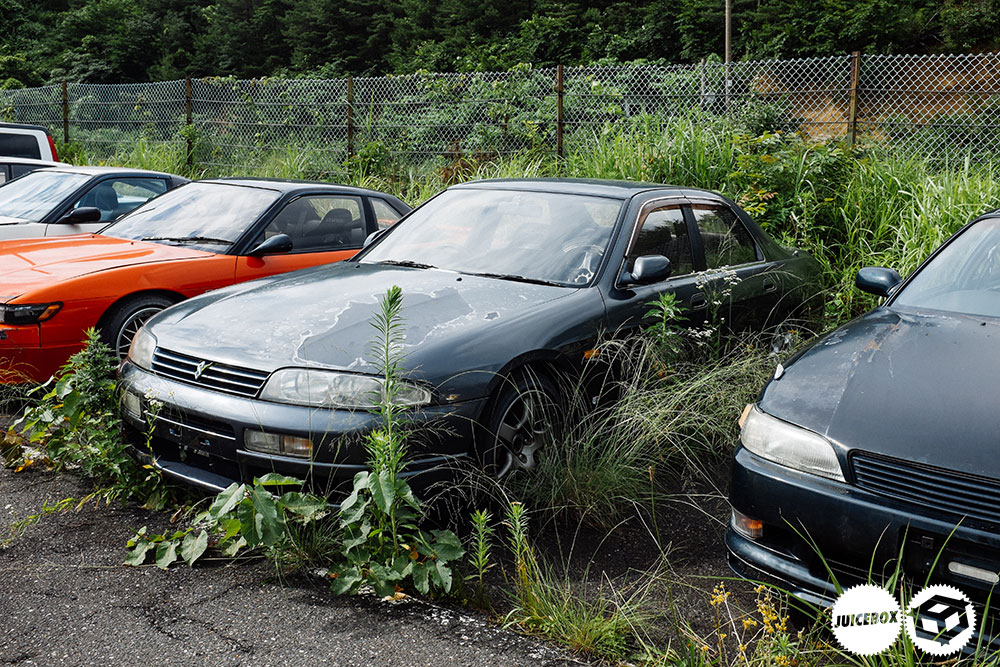 Some of these cars have been left for nature to claim while others are just parked up for people who live abroad and come to Ebisu and drift.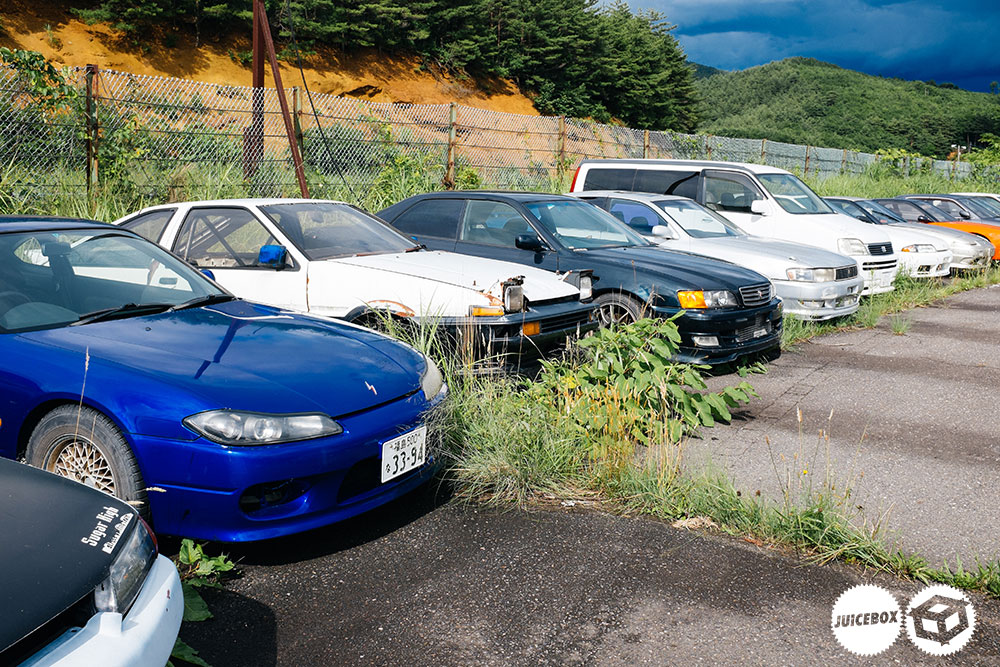 Regardless the greenery doesn't take long to claim. A cocktail mix of missiles and old glory machines from various eras fill the car park.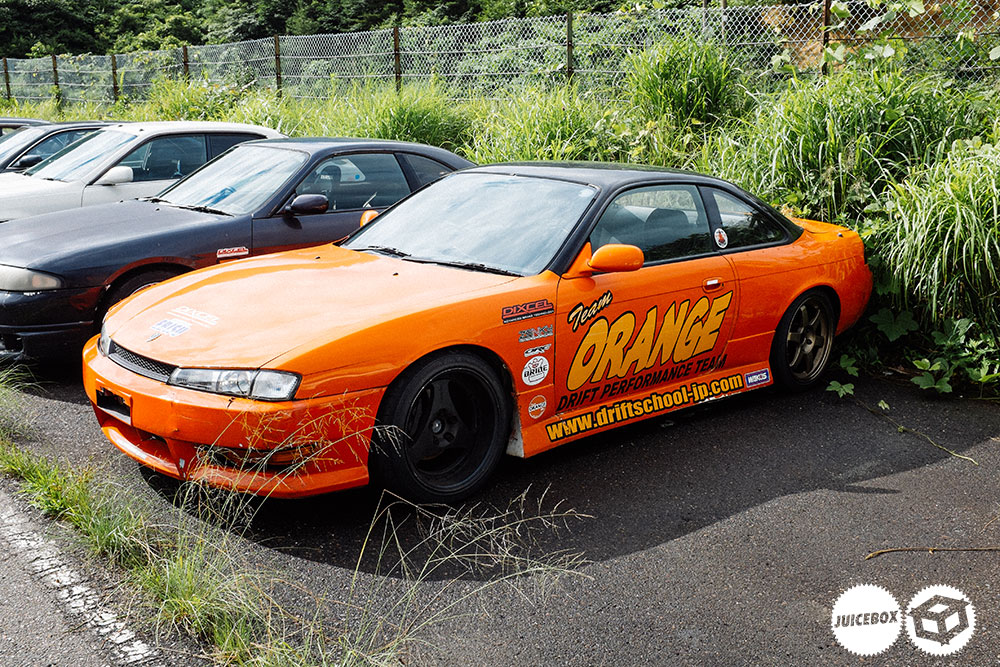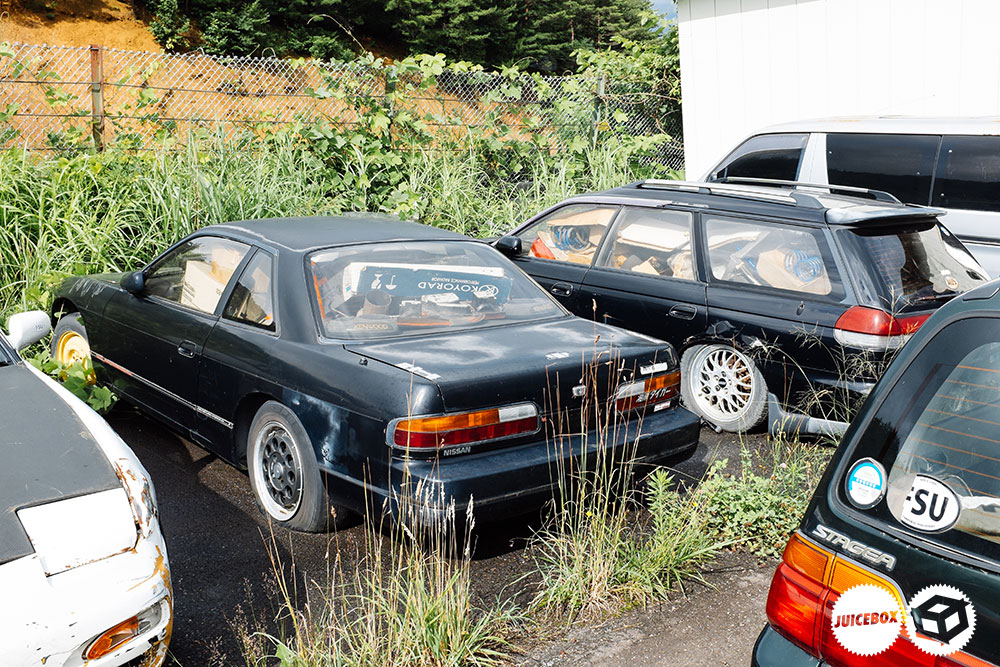 There really isn't too many places in the world where all of your favorite cars are have been lined up and neglected, heading for the grave.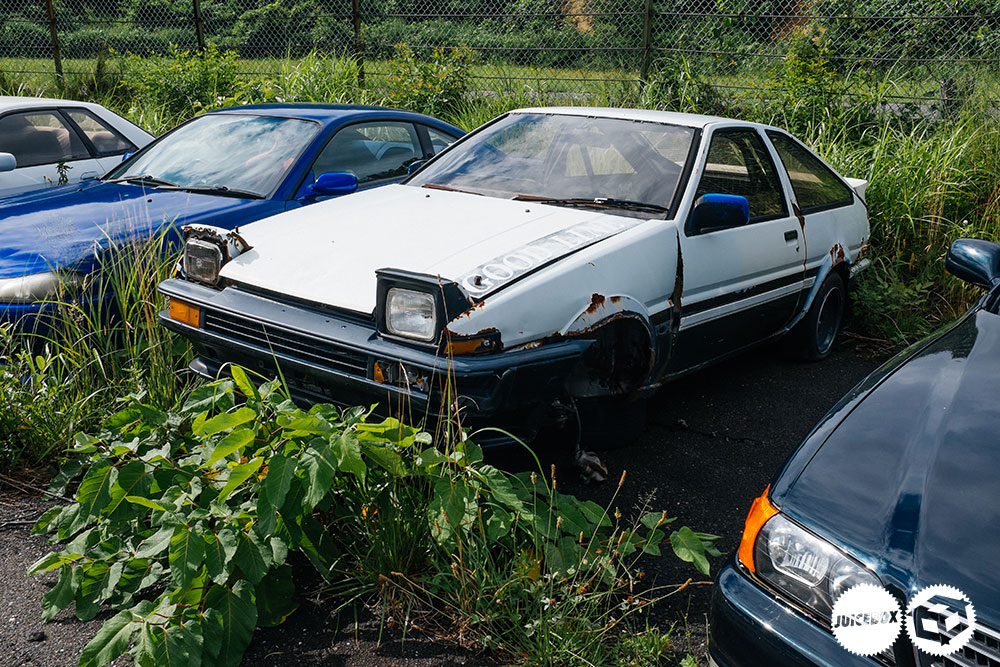 One can't help but get sad at the condition of some of these.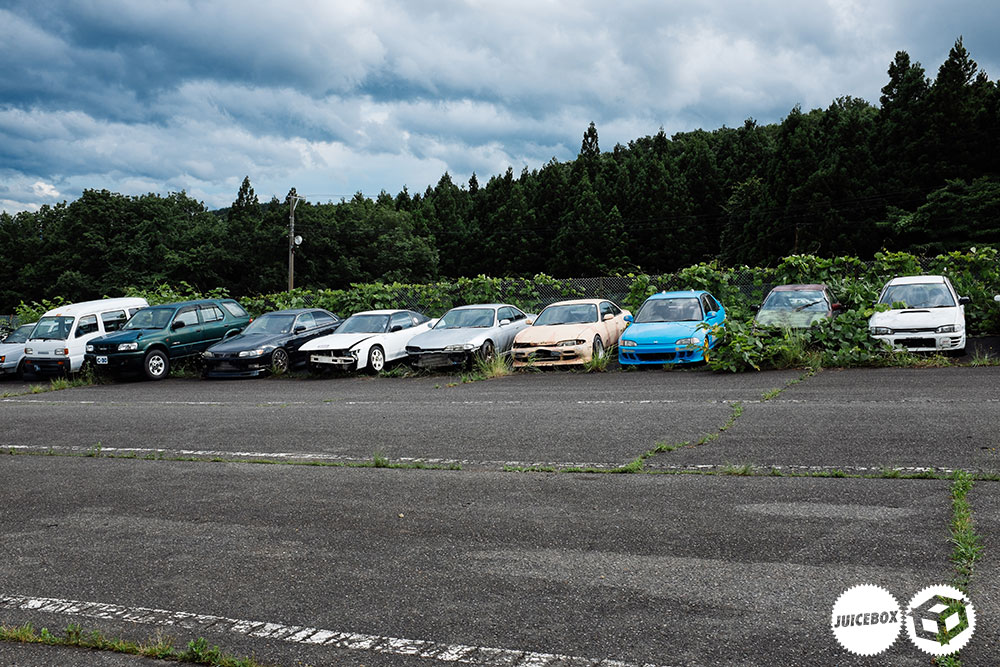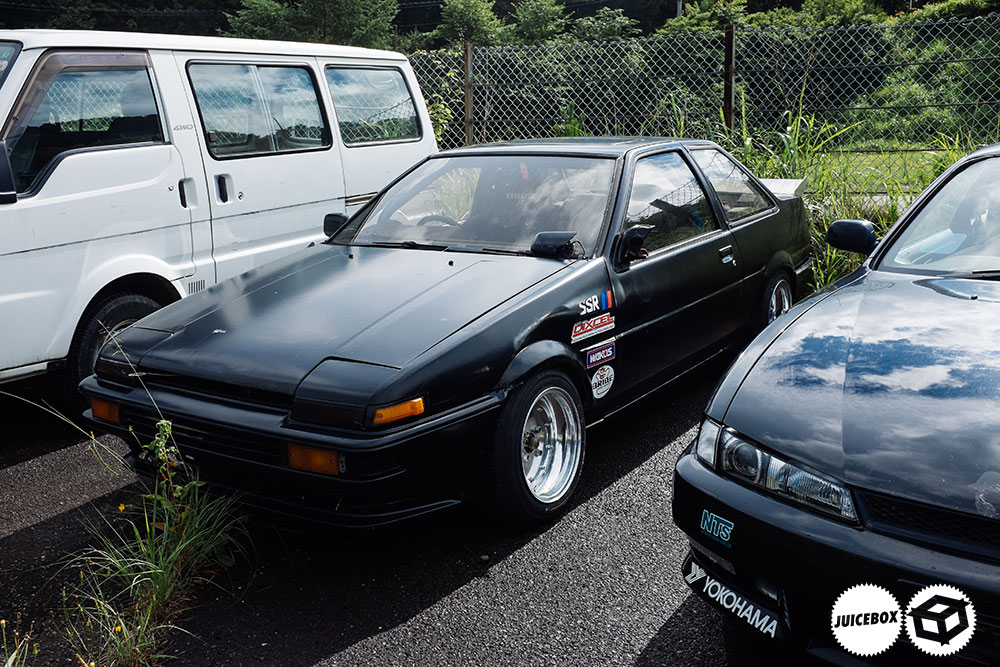 I can totally imagine many of these had little value in Japan over the years but that is changing quickly as demand rising rapidly in outside countries. Even a rough AE86 is fetching 4 grand plus.
There could be a number of stories or reasons for these cars to be in this condition, how many ended up here or in a shape like this always leaves us eager to know more.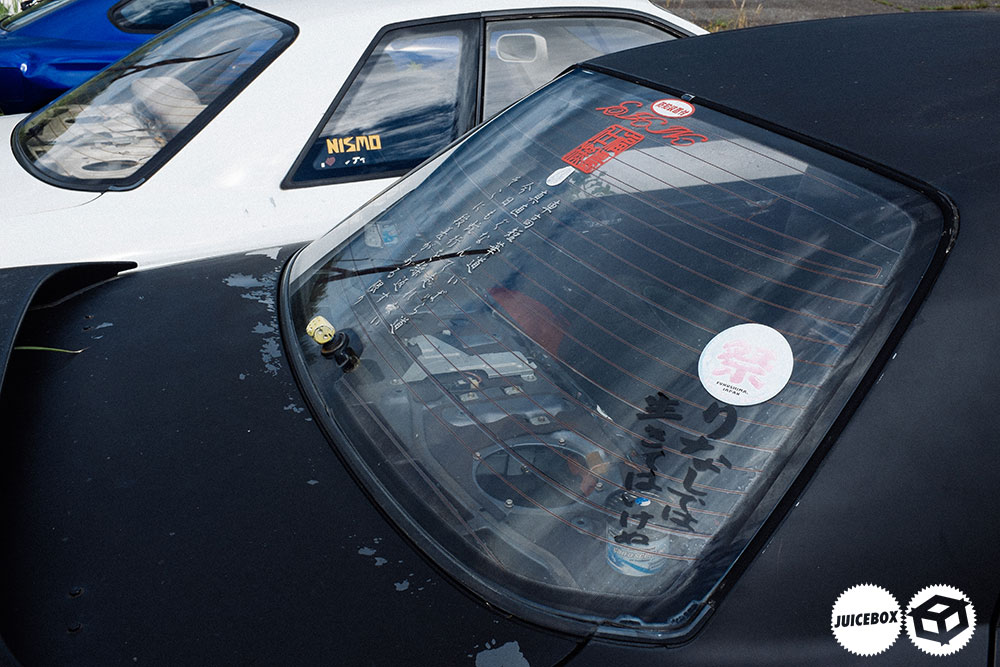 You have to pay to play… It's all part of the game when it comes to sliding cars sideways, inevitably many drift machines meet their end sooner or later.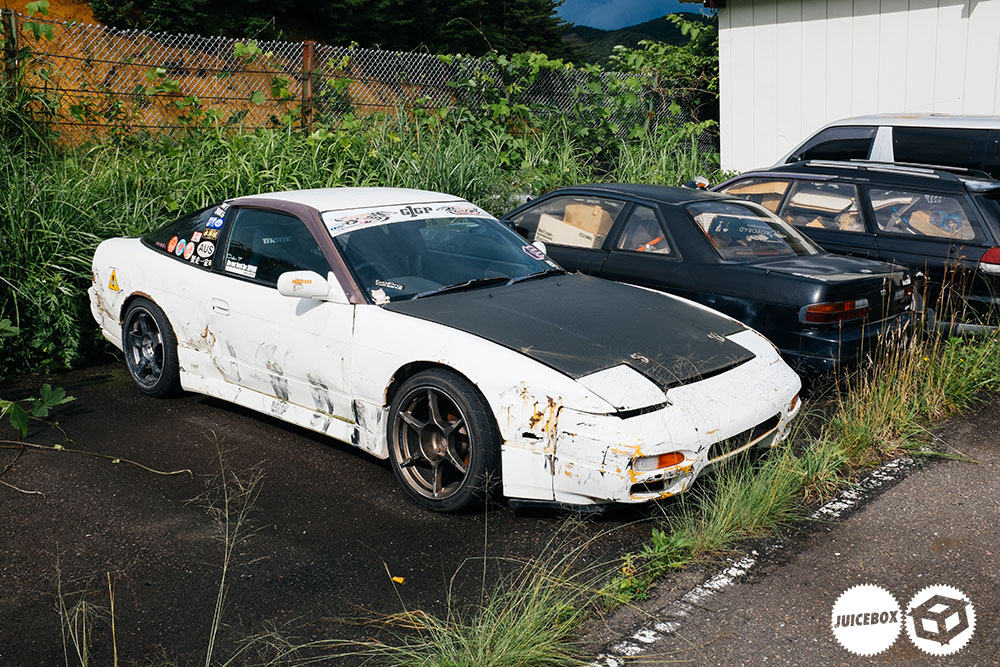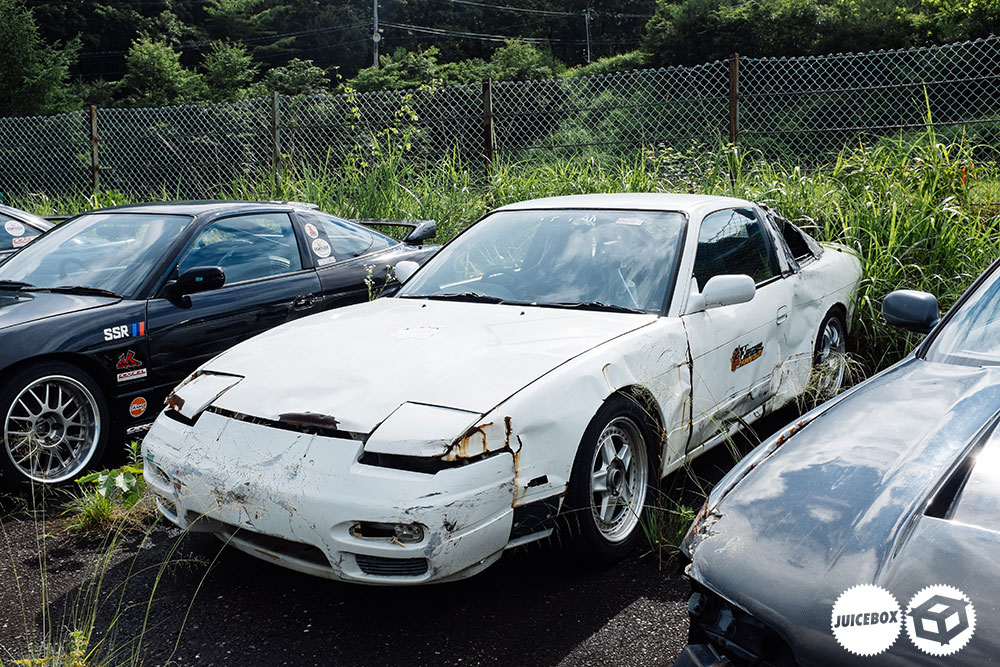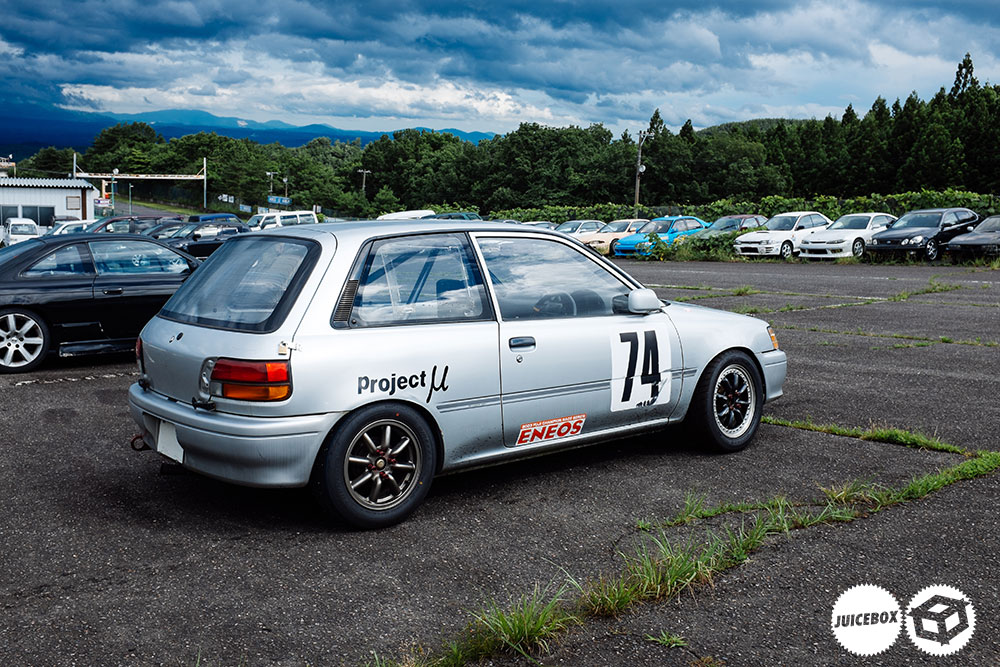 The automobile is the most recycles vehicle in the world. Some get to live on for longer, some forever while many have a lifespan of ten years or less. It all depends.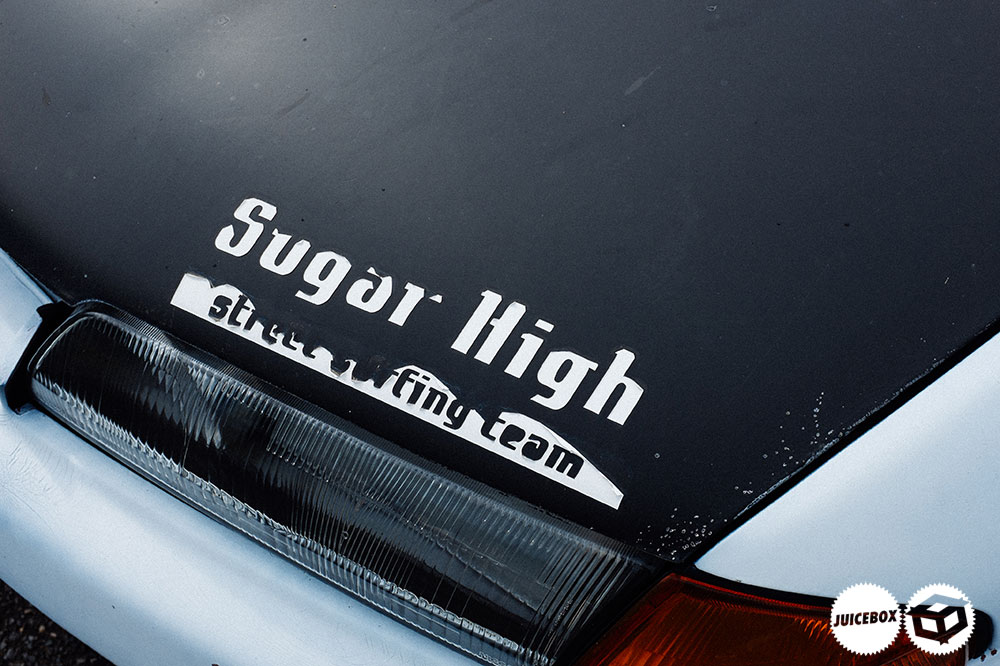 I'm a sucker for old stickers and extra archeology on these things, it's a glimpse into the cars history.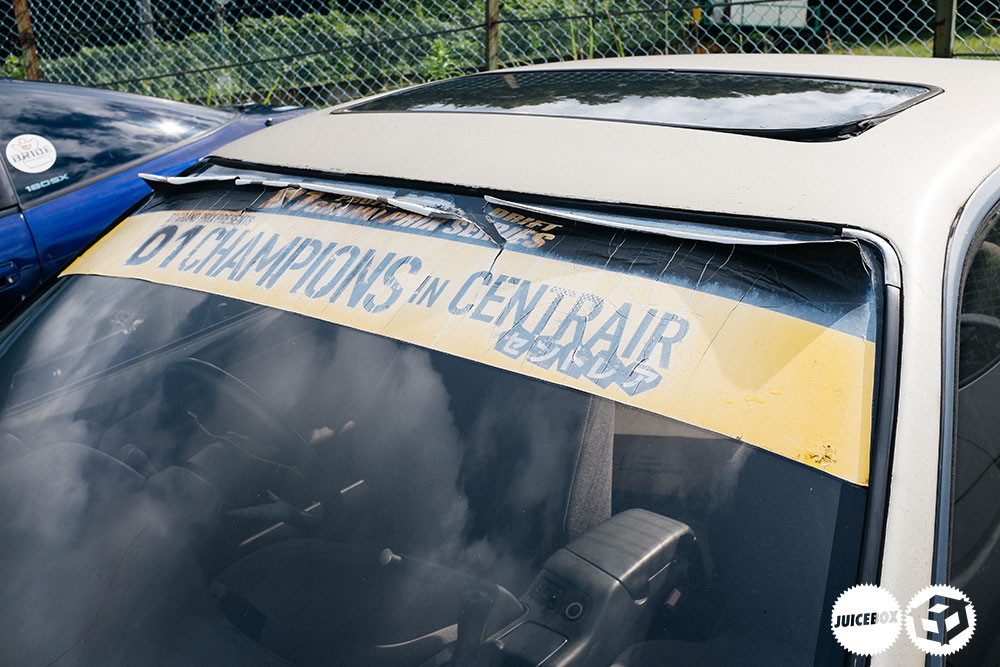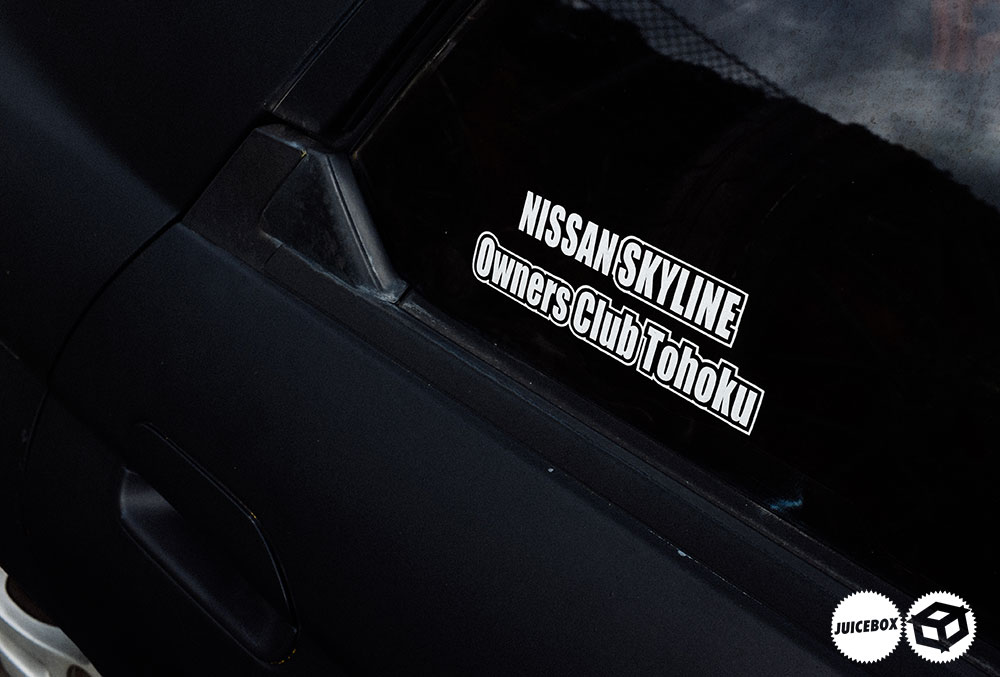 The little team stickers, the random clubs, the random tuning shops, all these flaky faded logos give us clues into each cars life.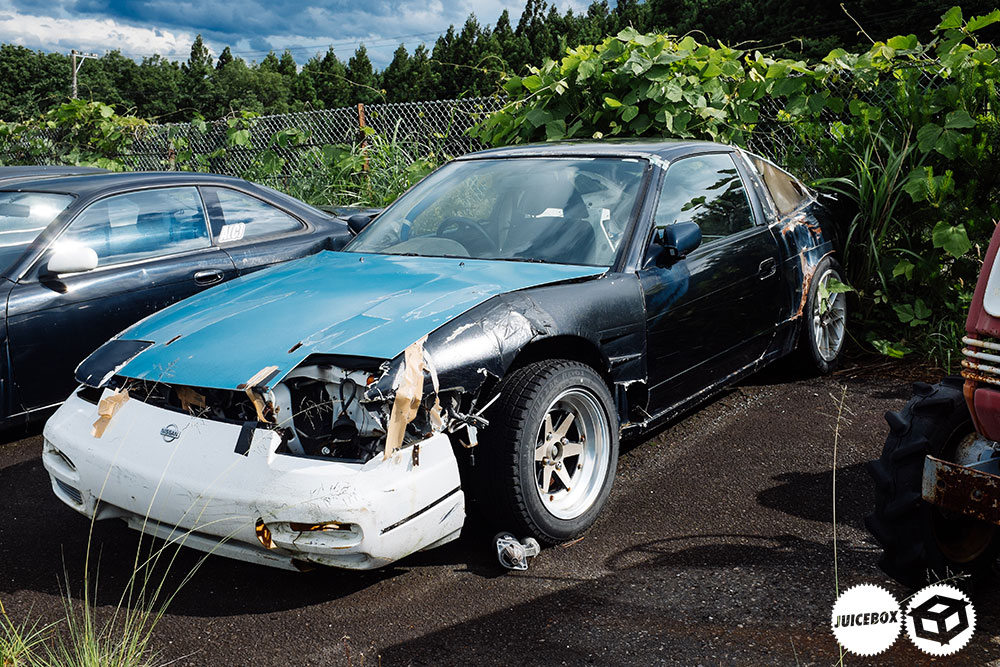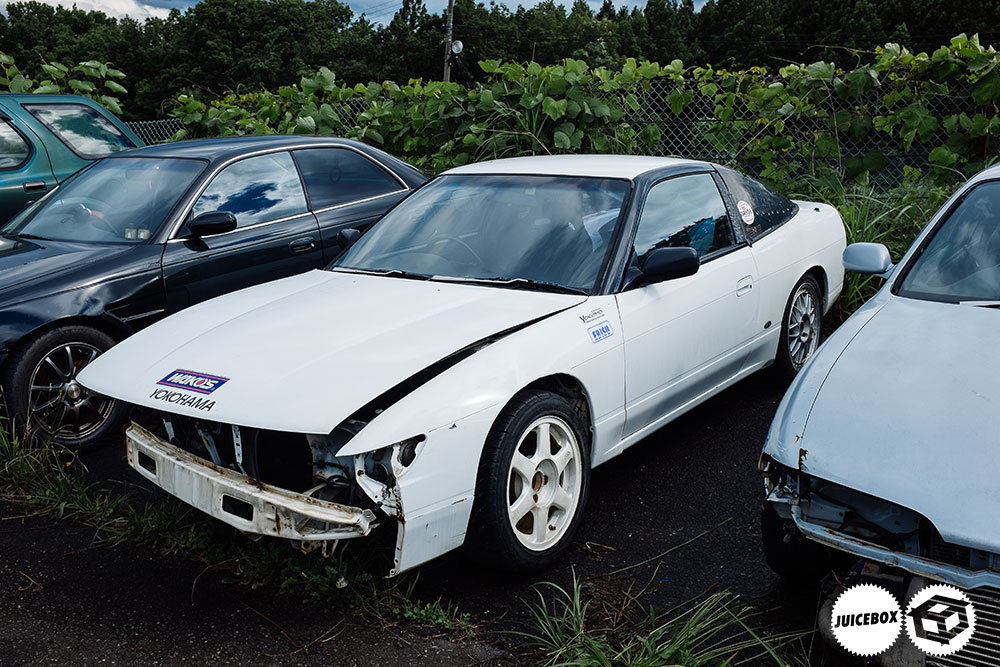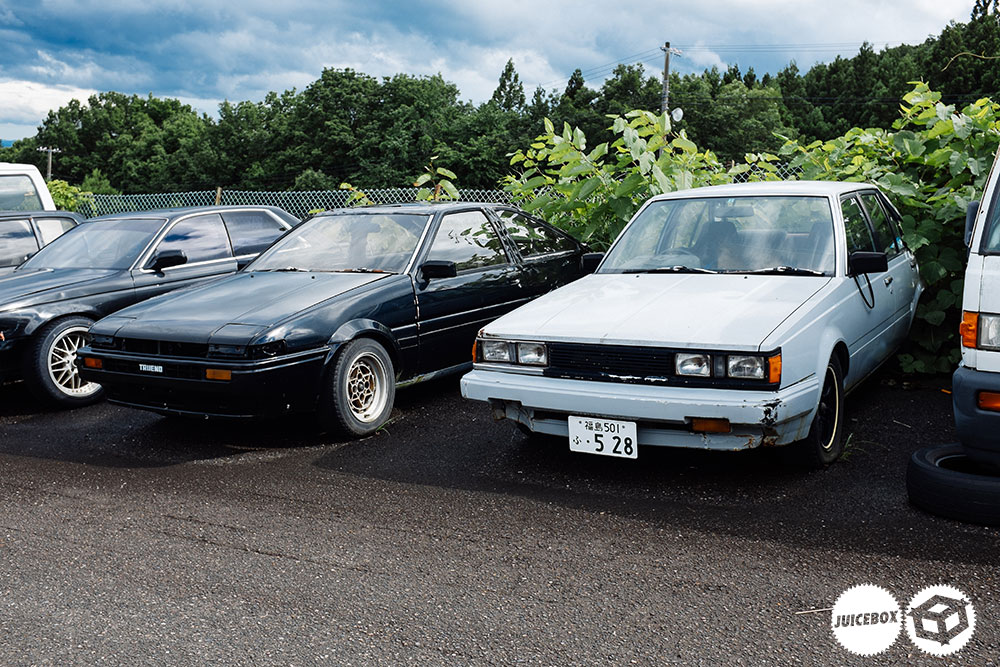 There are just certain cars that outlive others due to them becoming cult classics, it's a funny predicament, that the very activity that gives many of these machines longevity is the same that is making them scarce…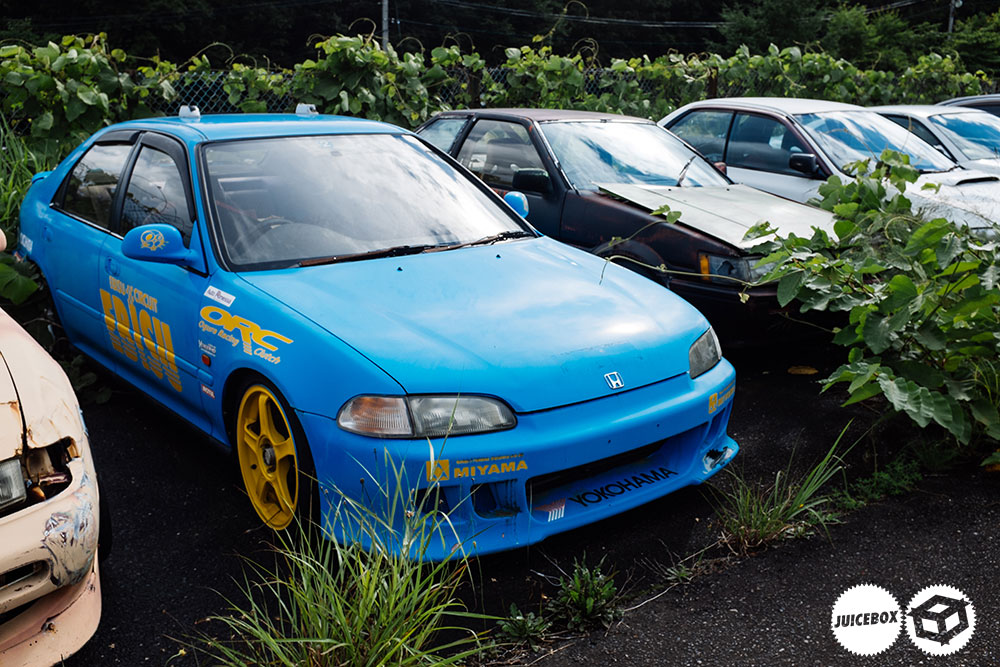 If many of these cars could talk I'd imagine these would have some great stories. We never made it down to the bigger storage area, probably for the best!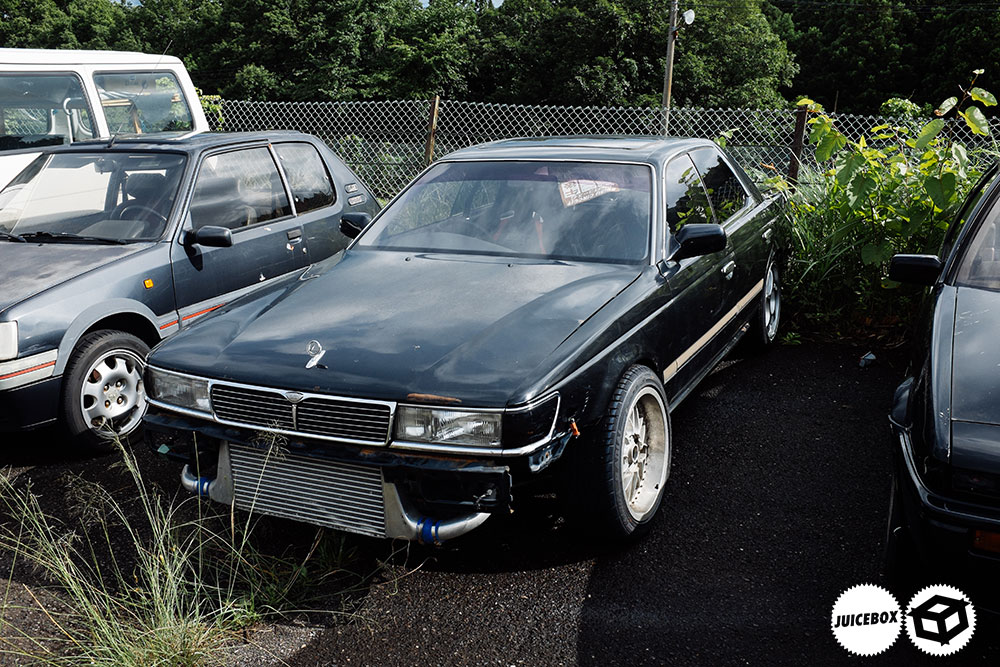 After a look around we navigated our way back to the drift stadium, Luke had been knocked out and wanted to take us up to the Touge course to experience a proper slice of the Ebisu drift action.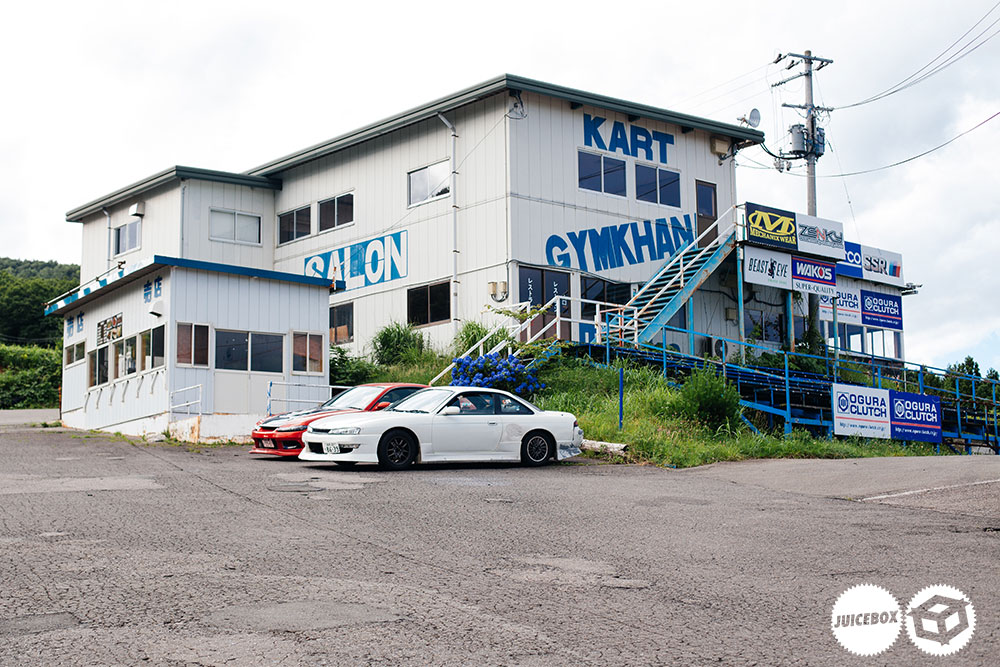 We invited the guys the CSS guys which we had befriended the previous night, we had promised them a few spins with Luke.
Let's just say the man can more than handle this course, he has a missile here year round and knew the track inside out, it made for some seriously fucking good times, I'll be putting together a video of this.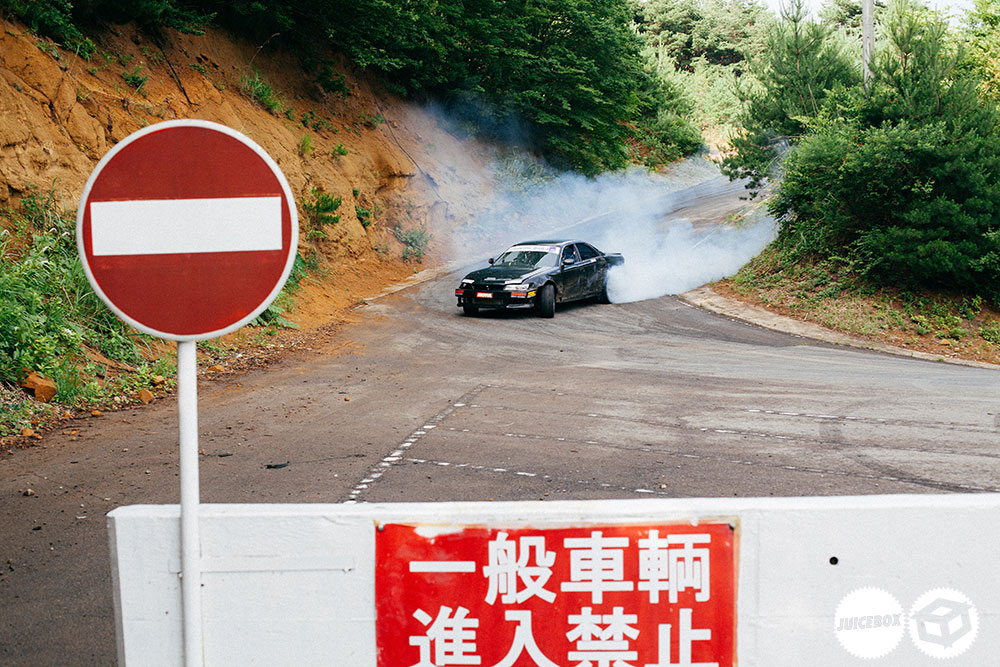 Incredible to think that they constructed a purpose built Touge course into the hill and you can skid it freely once you pay a daily pass which is something like 25 euros. The entire complex is so laid back, we were literally given free reign to do as we please.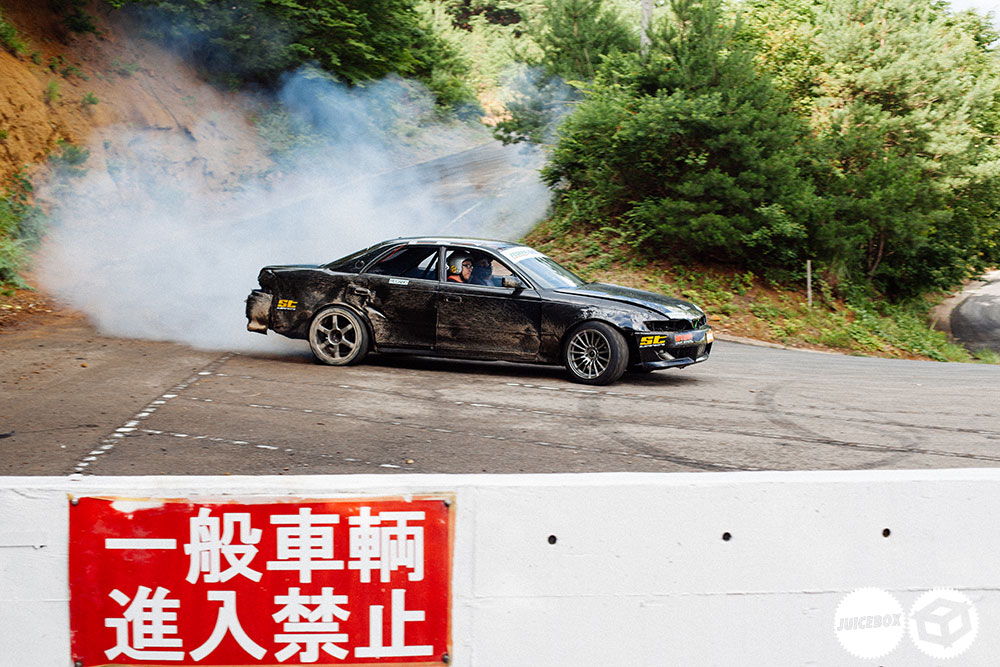 No marshalls, no nothing, jump in throw on a helmet and do a few laps. The place more than surpassed my expectations, just as a race complex and because of the local attitude also, I had never seen anything quite like it.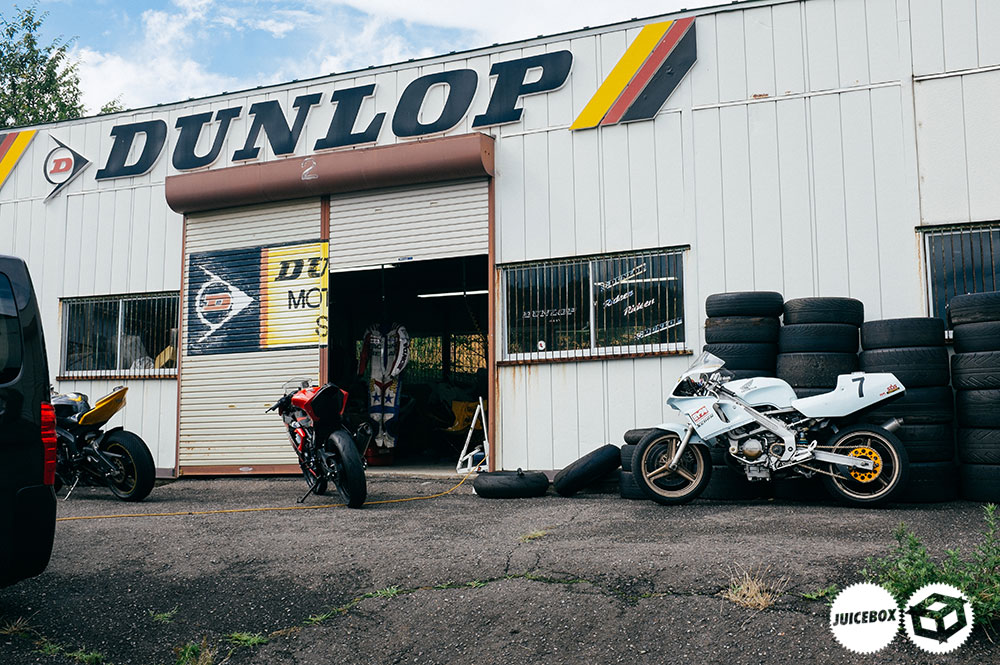 Looking back I really wish I grabbed more photos of other activities that were happening, but I'm sure I have enough photos. It's hard to show just how ginormous this place.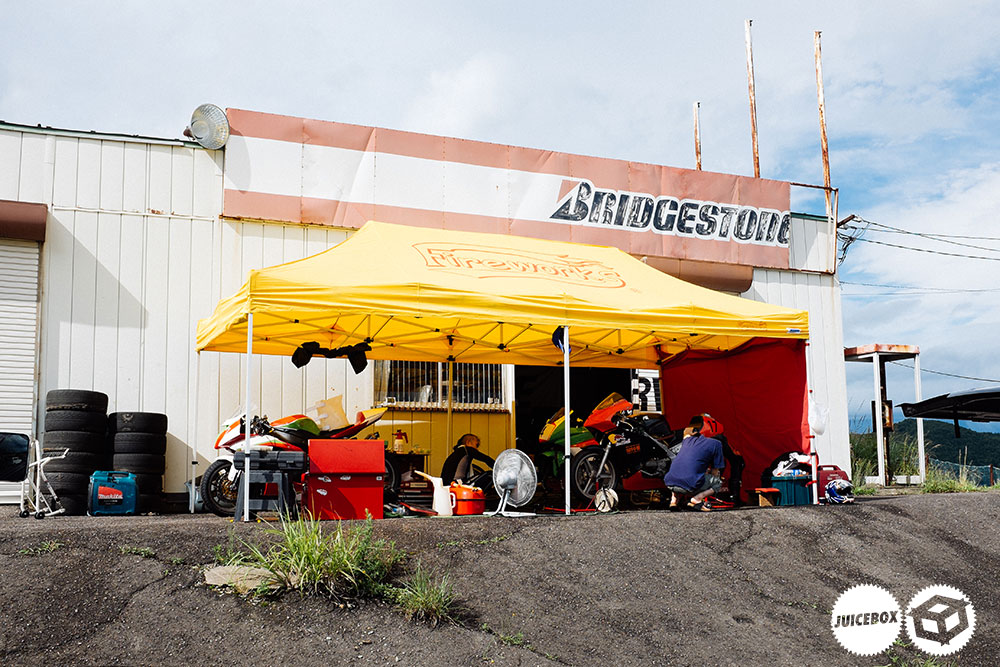 As we were shooting snaps of drifting, there was a full-scale motorbike race happening on another circuit while Gymkhana and rallycross was happening on another…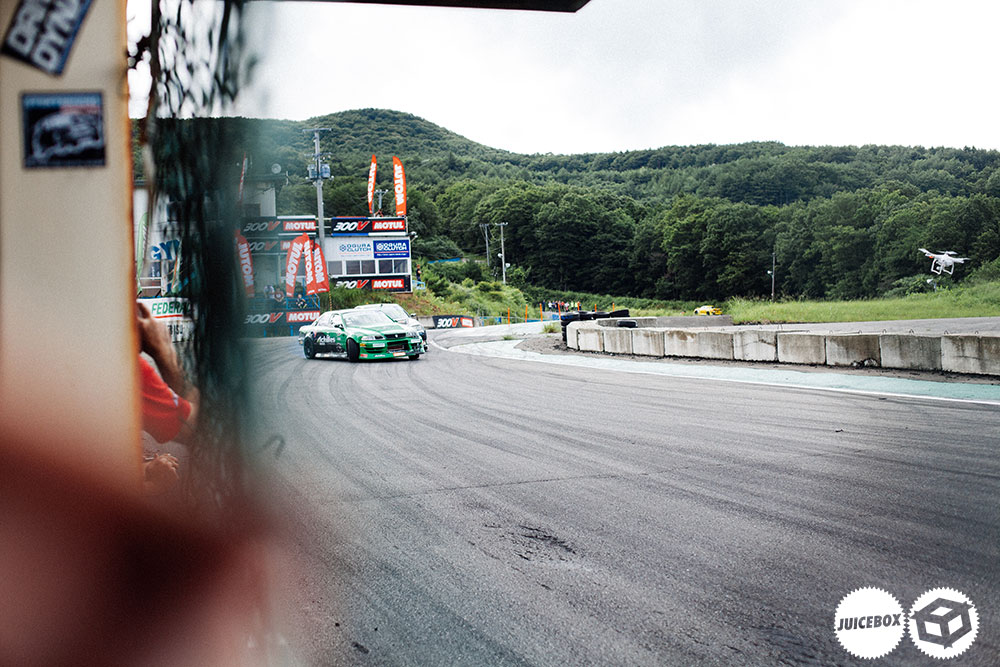 These were both taking place while King of Asia was happening not to mention us hitting the Touge course! Where else in the world could you have such a combination of motorsport happening all at once?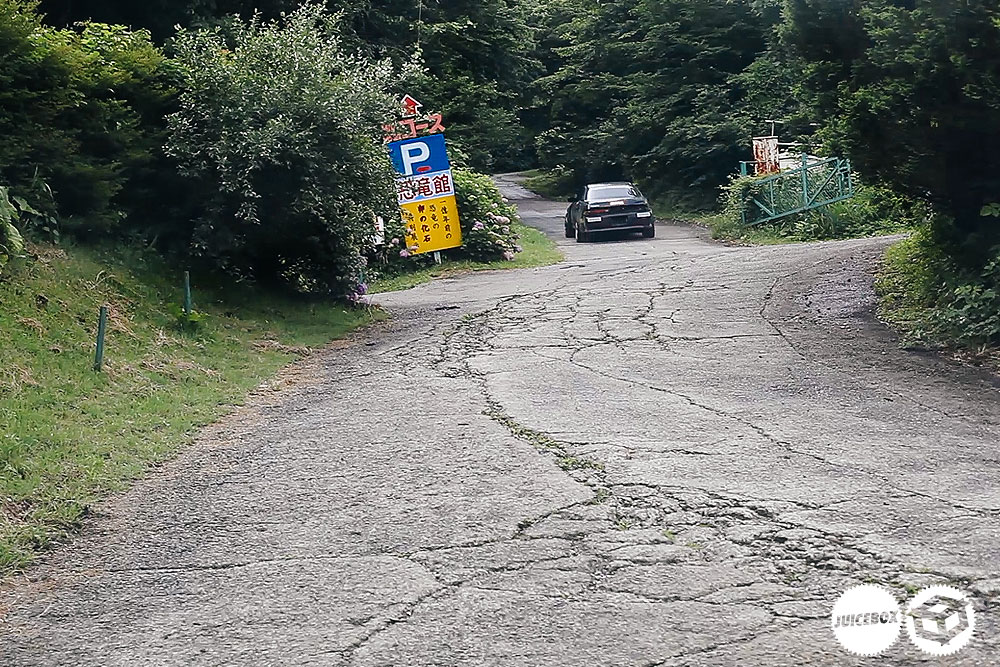 We hit the North Course for another hour or so of reverse entries and wall taps until the tyres were burnt off of Lukes JZX90.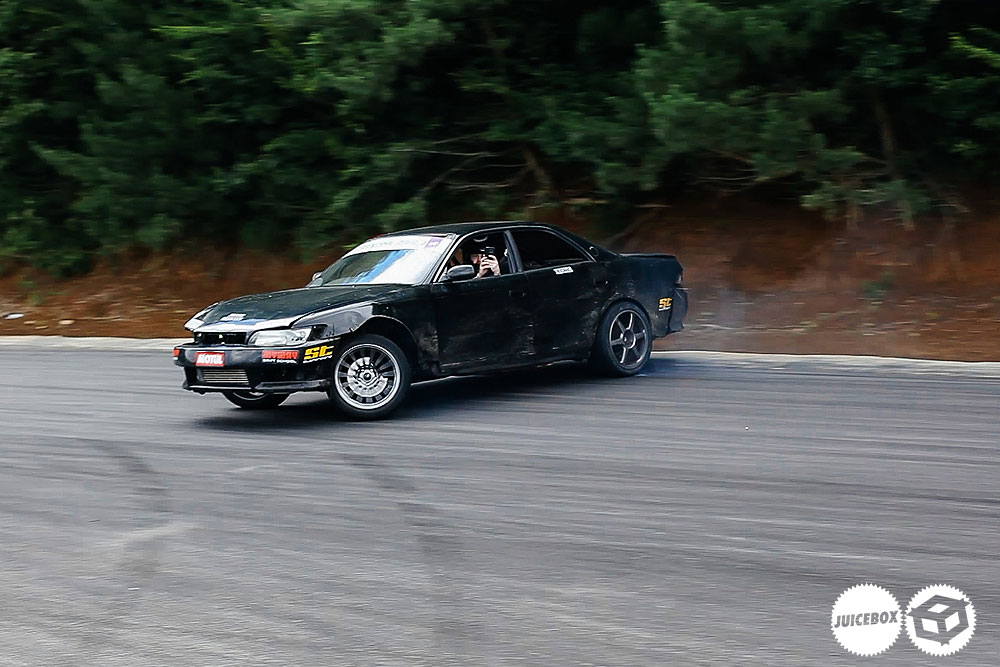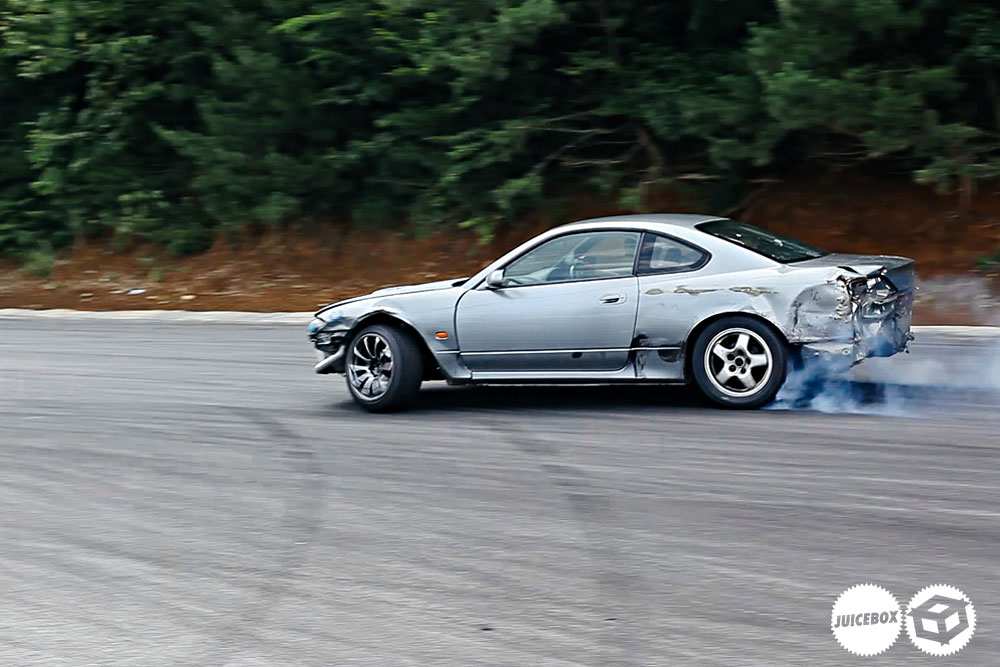 I could see the attraction to owning and maintaining a missile at Ebisu, everything makes sense after a couple of laps of each track. It's drifting paradise.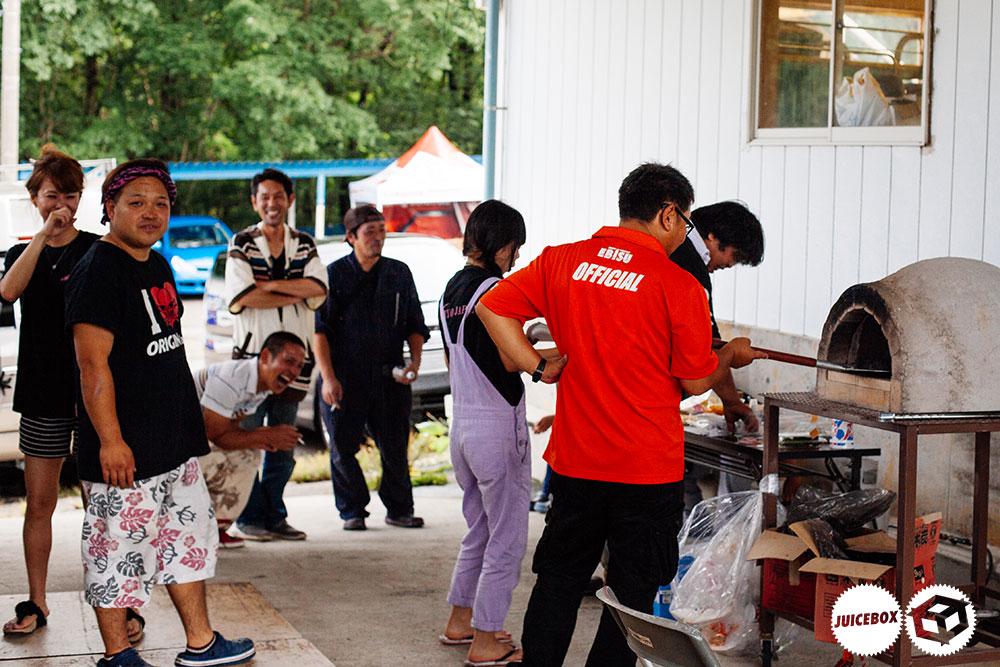 Regardless of how little people showed up for the event, the atmosphere was incredible, easily one of the most laid back enjoyable days of drifting.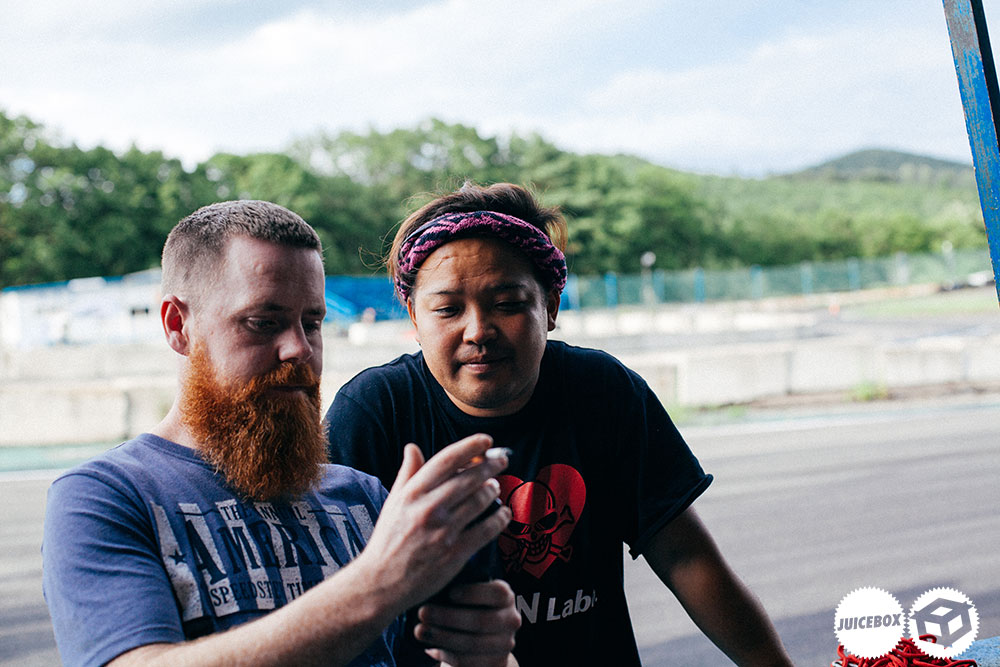 Reuben showing some stuff to Nakamura was pretty funny…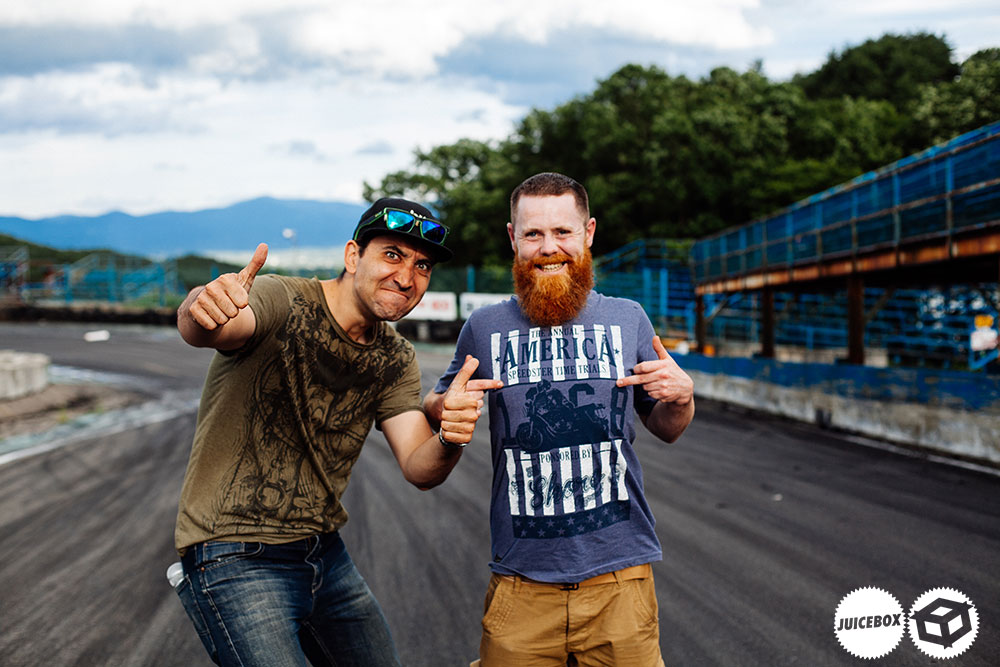 Alex from Noriyaro was kind enough to explain to CSS kids what we were up to and why we were taking photos of them street drifting. Having the language helps, Alex was able to properly allow us to have a conversation with our new friends. Cheers for that!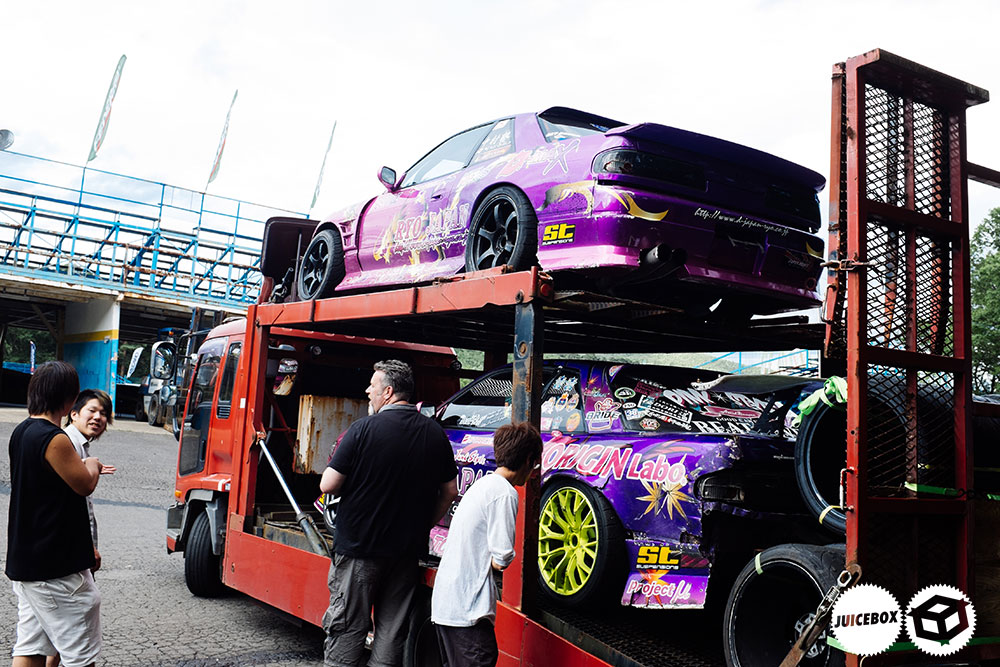 The trip so far had been more than epic and we were only a few days deep. After an exciting but exhausting last 24 hours we made our way back down the mountain, locate a hotel and get some rest.
That idea didn't last too long, stay tuned to see what happens next…
Comments
comments
Powered by Facebook Comments