Juicebox in Japan: The road to Fukushima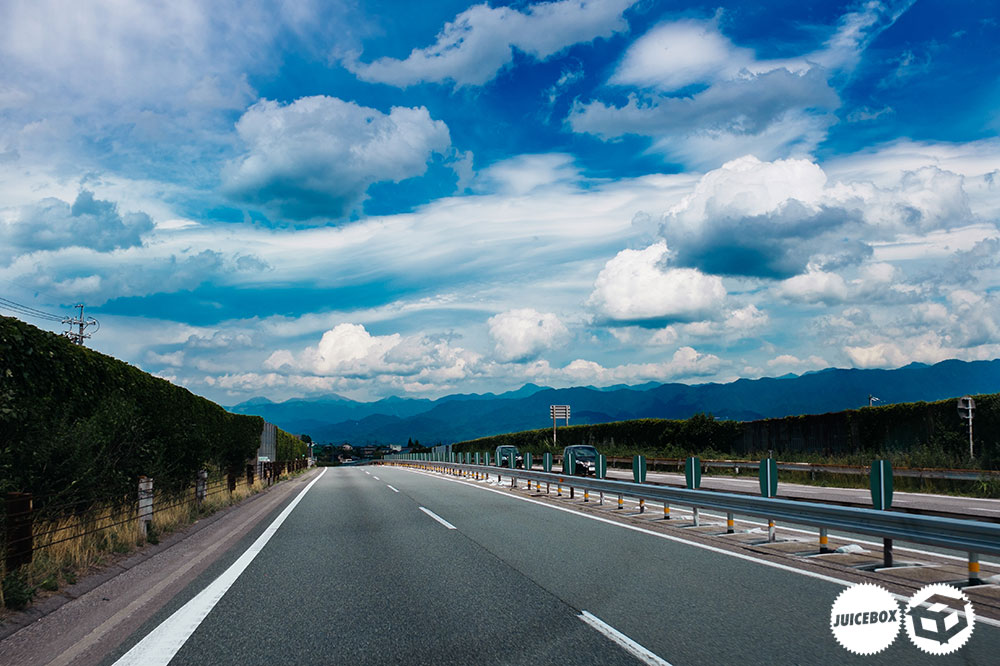 Off we went, out of Nagoya armed with google maps aimed at Fukushima. For those who don't know, Ebisu is up in the mountains about 30 minutes away from Fukushima city, which itself is situated about 30 minutes from the coast where the Nuclear reactor is located.
Fukushima is just outside the exclusion zone and has a population of about 2 million people, we figured we would head that direction and aim to see Ebisu early to catch up with Luke Fink and the guys for the night.
I love Japan for many reasons, the cultures alone have had me hooked since a young boy but damn the landscape, the scenery on its own in absolutely breathtaking and really something people gloss over when they talk about the place.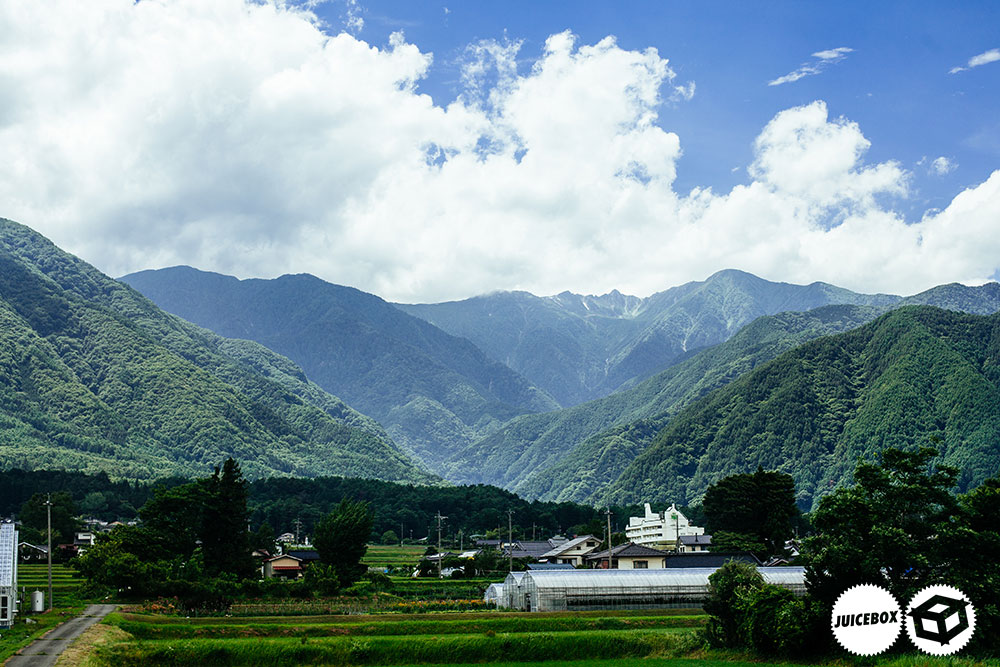 The drive to Ebisu was long but both Reuben and I had our heads glued out the window for hours as we passed some of the best scenery we had ever seen. I spend the last few years living next to some of the most picturesque landscapes in Canada but Japan was blowing my mind all over again.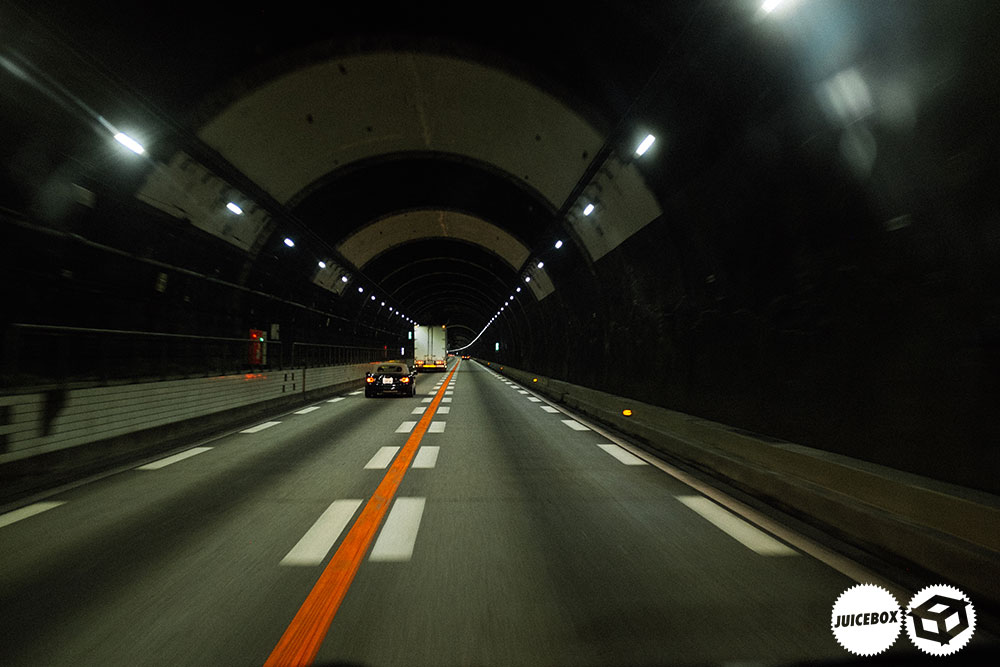 As the mountains leave you in awe the infrastructure is just as impressive.  I've been on roads in the Alps and nutty mountain roads all over North America but the Japanese see nothing as an issue as they plow through one mountain with tunnel after tunnel sticking a bridge over another, the road network is phenomenal.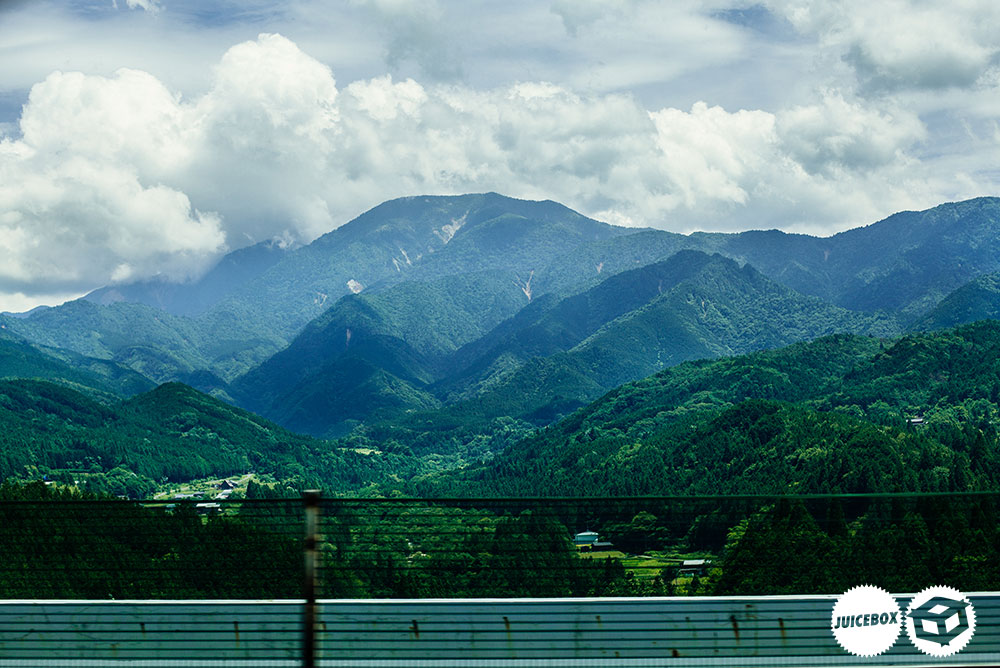 We were sick of paying tolls, they add up seriously quick and could drain an entire holidays budget in less than a few days. Some tolls are 5 Euros while others can be 50 – 60 euros with no major warnings you just get stuck and have to pay it. Sometimes it was a little depressing handing over the cash but we had no choice.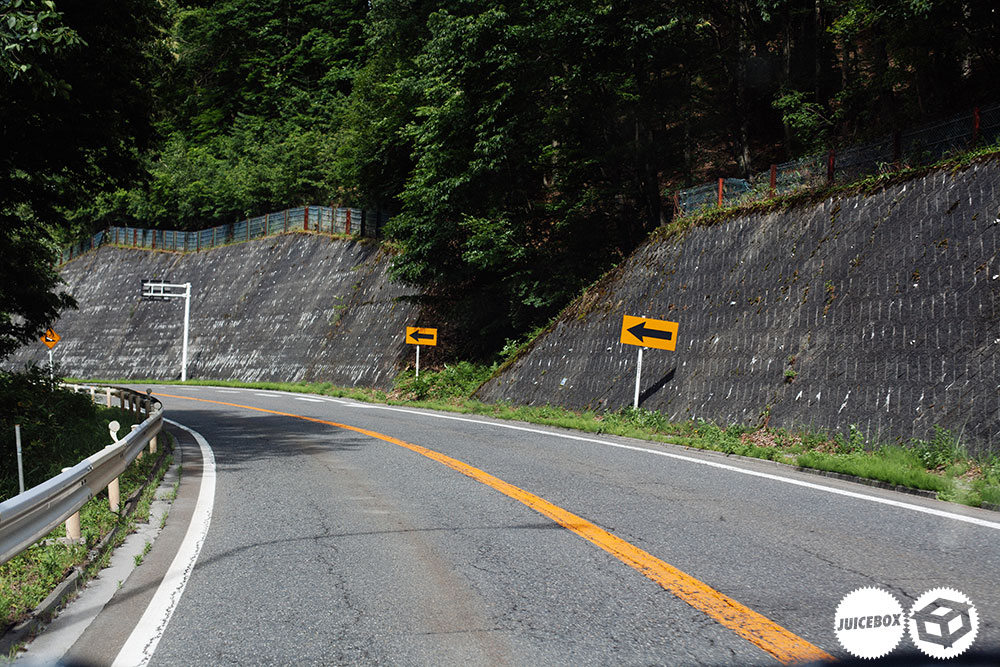 We decided to stick to the B roads, the journeys ended up being a little longer each time but the stuff you see off of the beaten track is worth it.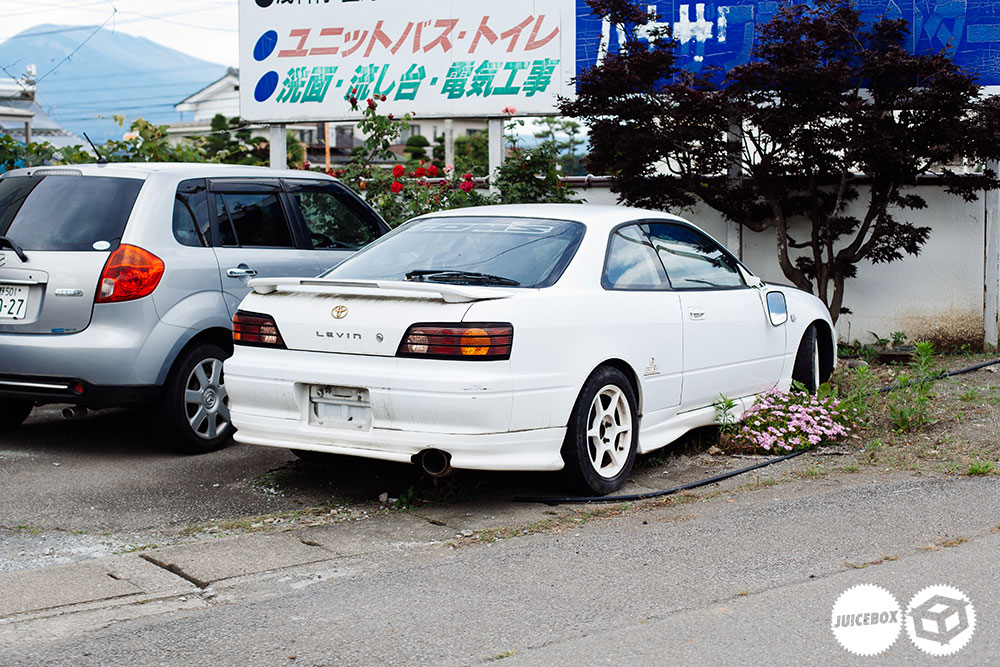 The sheer amount of cars that whizz past you here never grows tiresome either.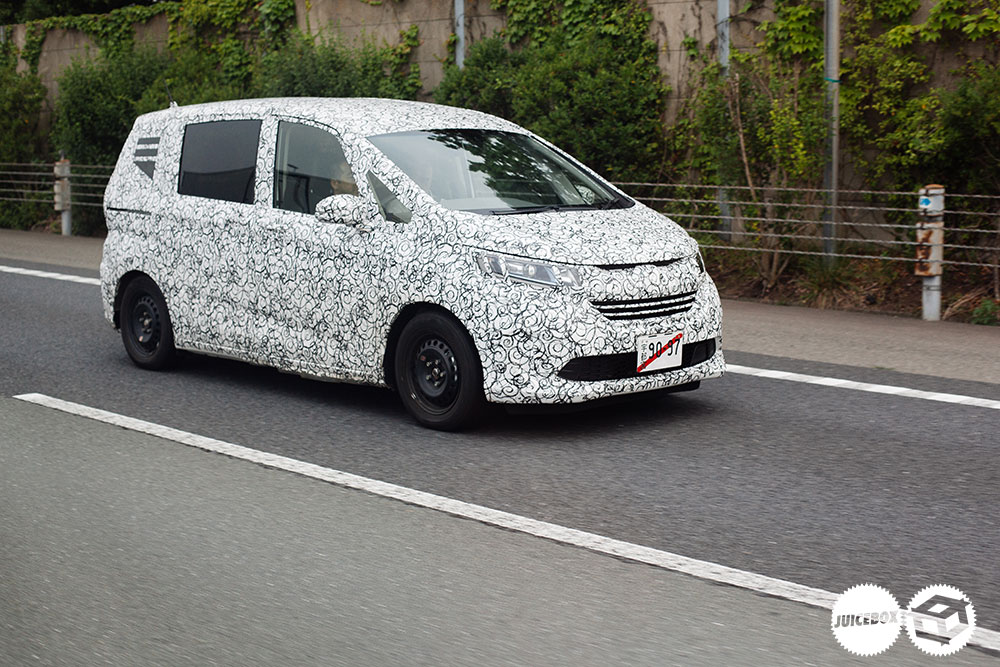 Every time you think you sit back and relax something weird will drive by you are out the window like an excited Jack Russell all over again.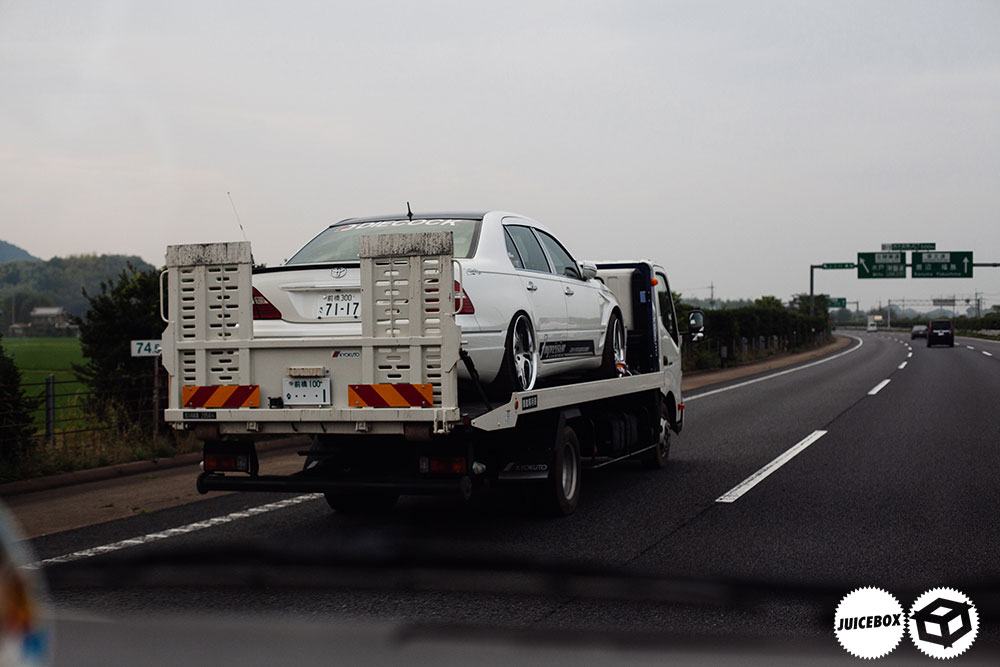 From crazy Bippu stuff on flatbeds to a Rare Lorinser spec Mercedes S-Class.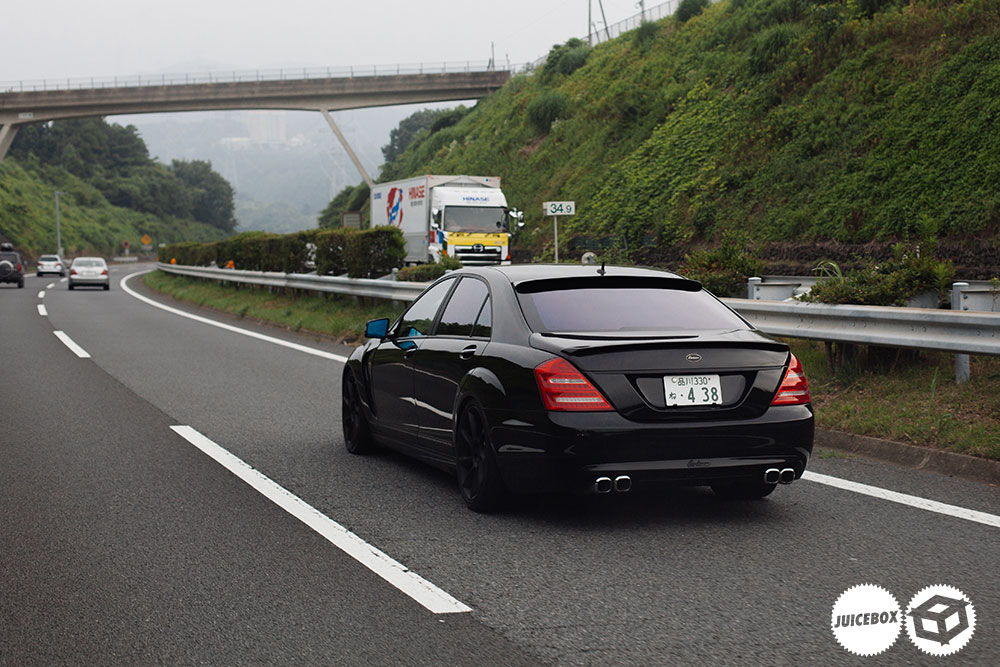 Japan truly loves the automobile in every way and it's evident everywhere you go.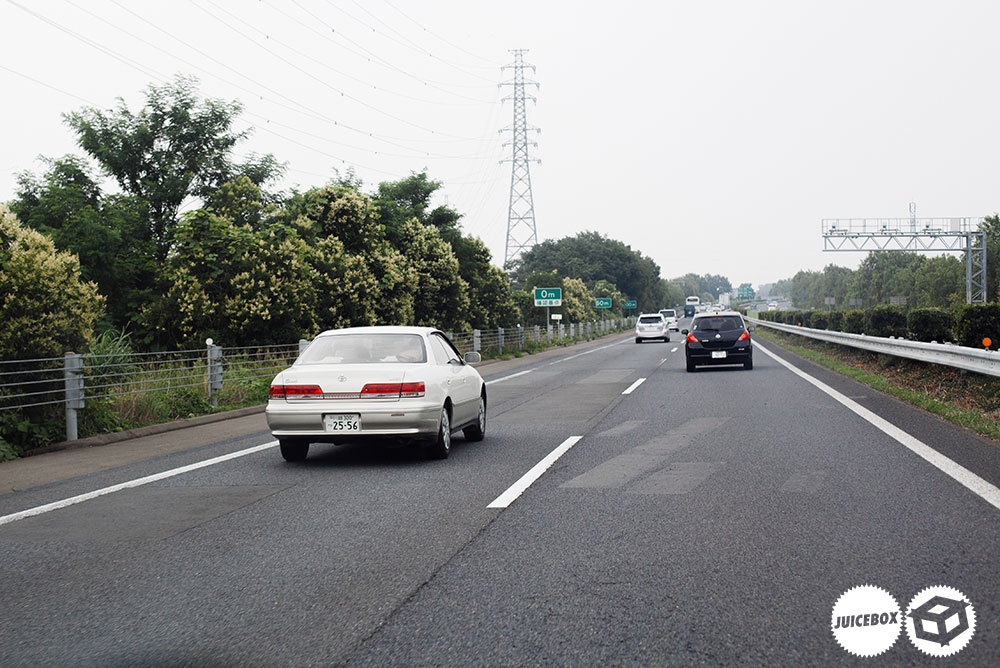 I can't get over just how many x100 chassis are still being drive either! We spotted quite a few on the road and couldn't help but point them out for a laugh.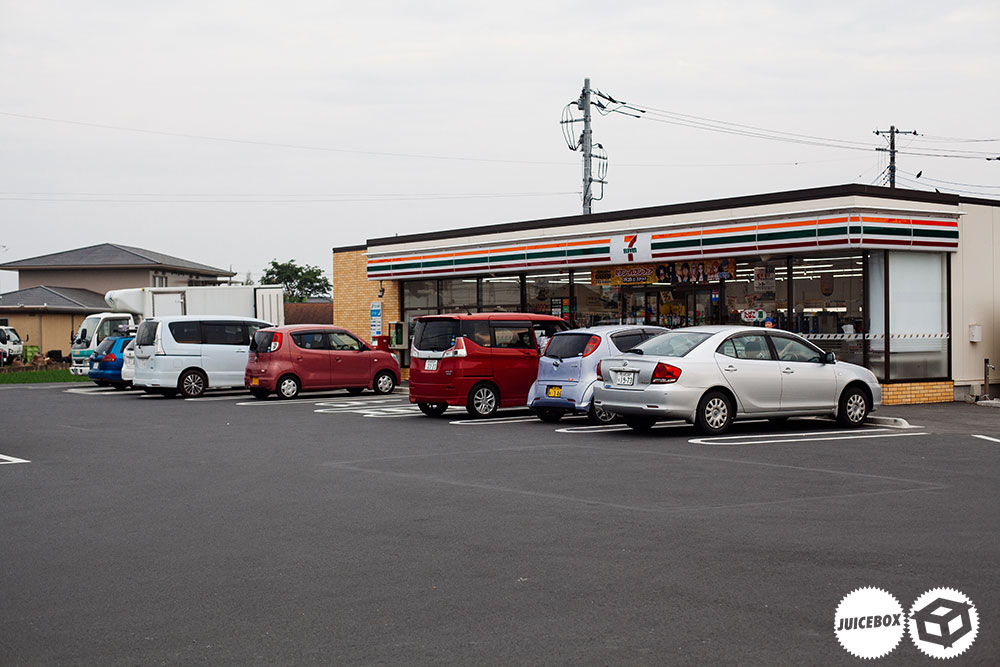 On the road food can be a little scarce, we found ourselves outside a 7 Eleven more often than we wanted but the hassle of finding a place that spoke English outside of the big cities with food we could figure out, that proved to be a real challenge.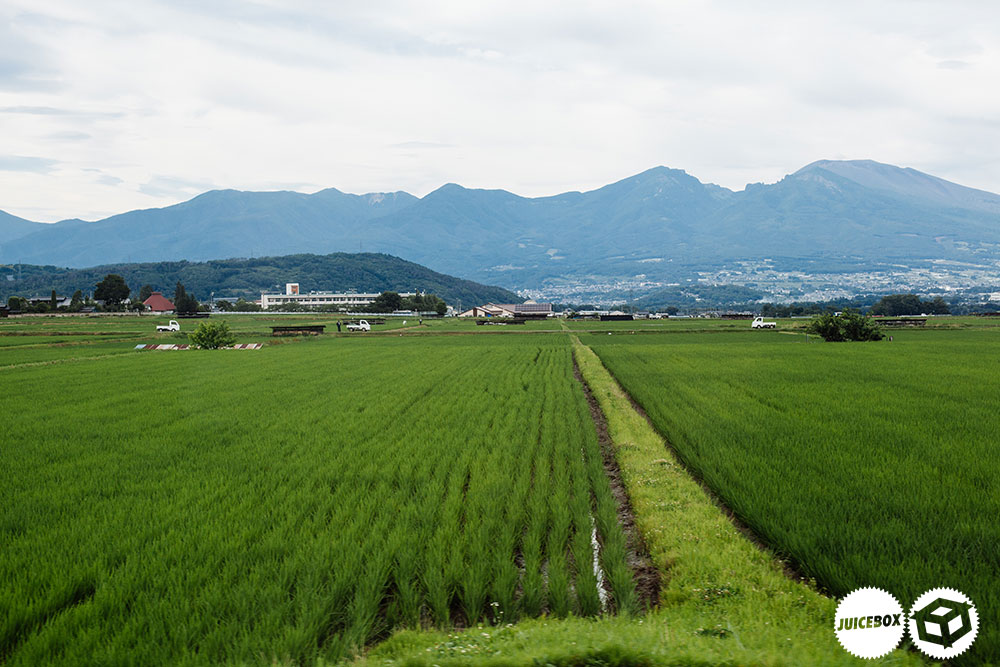 7 elevens appear to be everywhere and they have some scabby treats and chicken and other safe foods to keep the appetite at bay for a while. I'm all for trying new stuff but sometimes you just wanted a basic bit to eat especially on the road.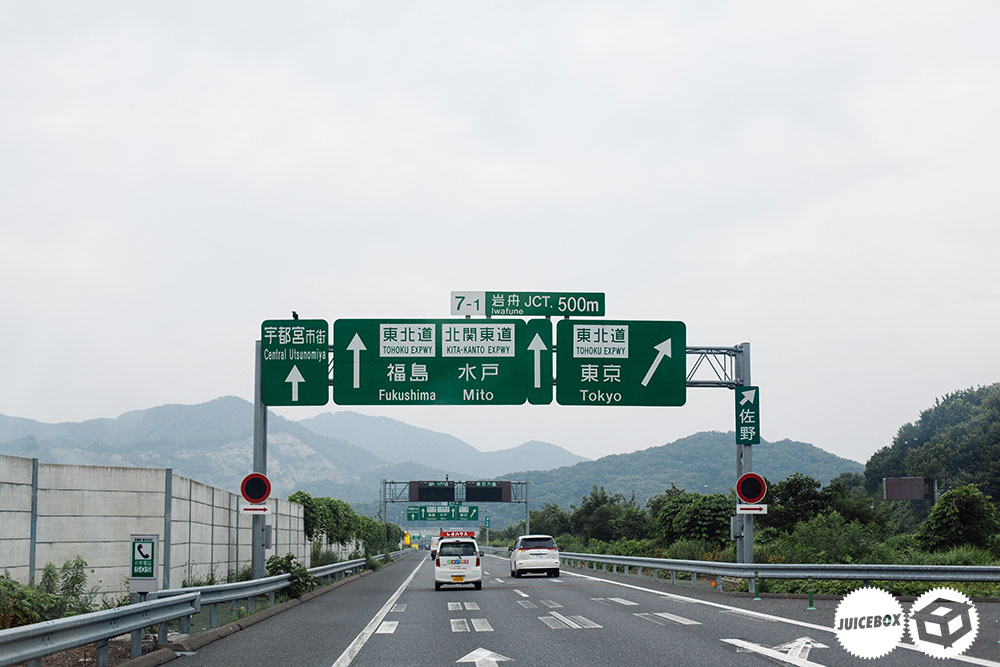 I can't stress enough how hard it is to find safe foods you would be accustomed to back in Europe or the US, especially if you are a picky eater. We were warned but didn't really take it too seriously until we were deep in the middle of nowhere.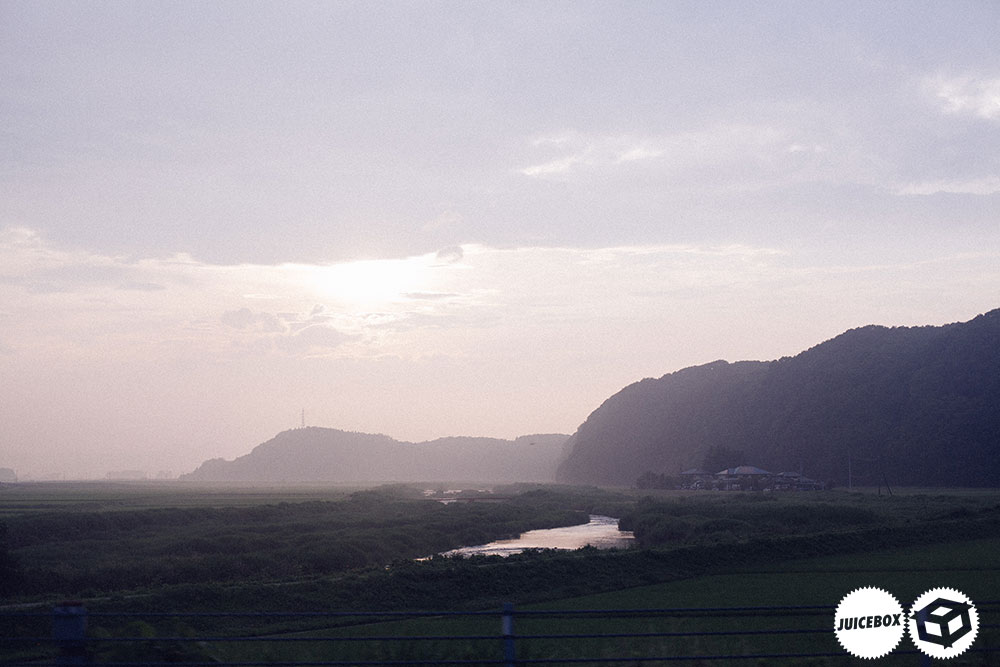 The sun started to set and we realized we would be late to Ebisu but we trucked on. We were meeting up with Fink and his wife and crew for the King of Asia series, which was to be held at Ebisu for the weekend.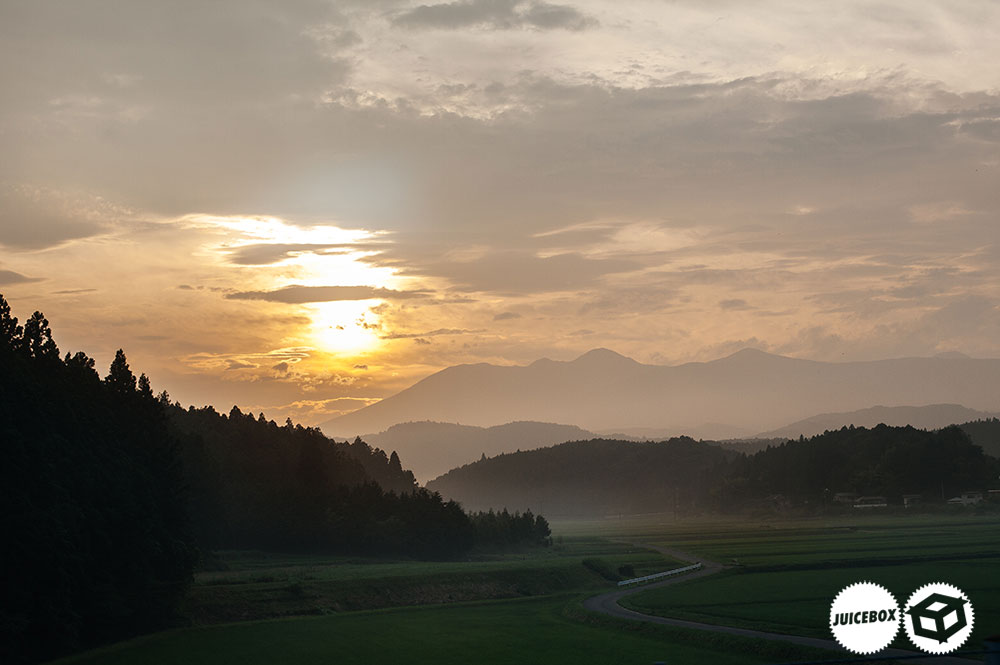 Arriving late we quickly realized that accommodation was turning into a serious mission that we should have looked into. There is a town down from Ebisu called Nihonmatsu but appeared to be booked out for the weekend.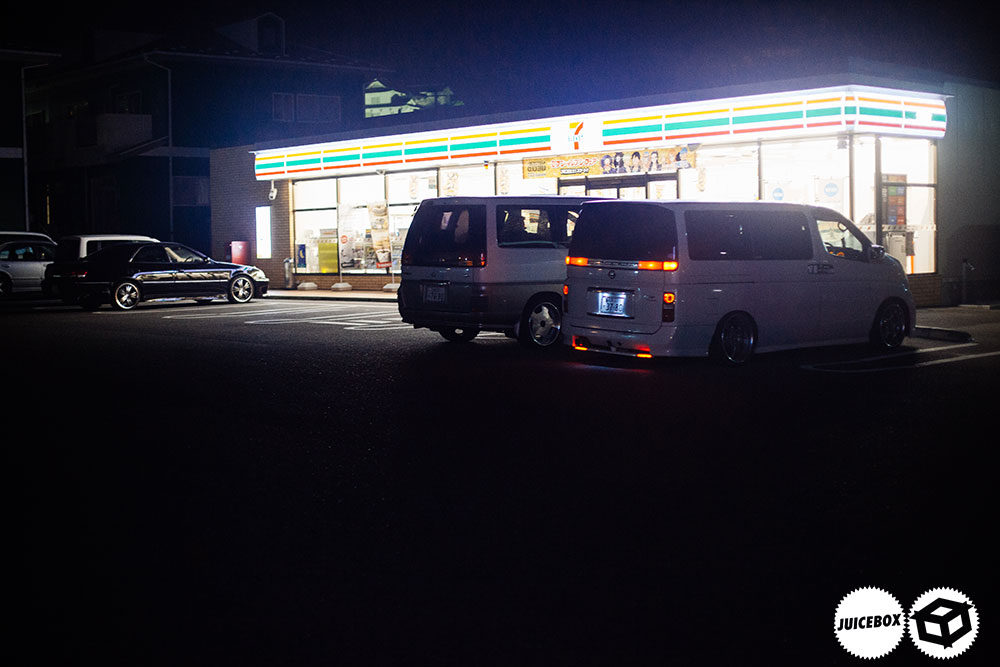 We decided to head into Fukushima city and see what we could find but things got really strange from here. Every single hotel turned us away and told us they were at max capacity. It felt a little bit suspicious, to be honest.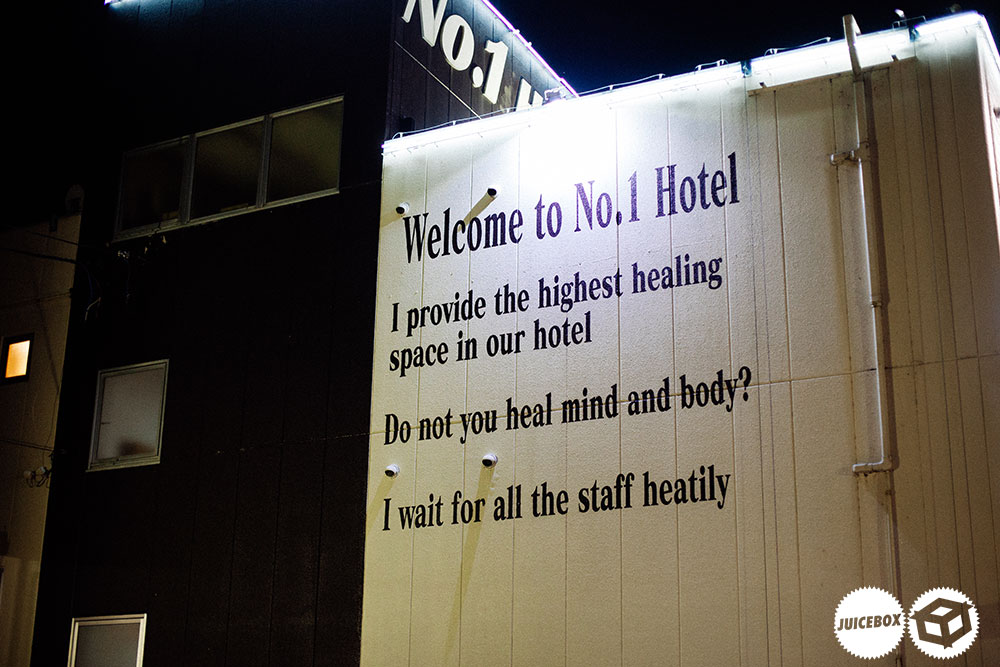 Three Gaijins looked a little suspicious and after all the stuff that has gone down in Fukushima in the past while they may have suspected us being reporters or god knows what.Either way, Fukushima wasn't very welcoming and there wasn't a single foreigner to be seen. We found a quick bite to eat in an American restaurant which had a Japanese only menu!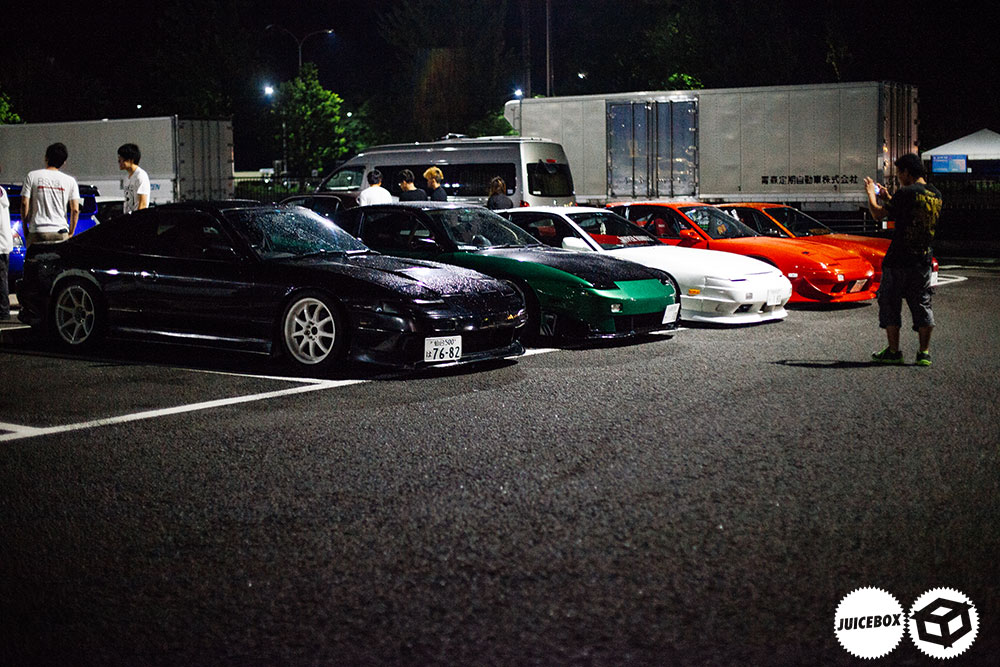 Somehow I ended up eating fish which looking back I probably s! shouldn't have but… yeah, we were out of luck, tired and with nowhere to go we gave up and headed back to a truck stop and grab a few hours rest in the van.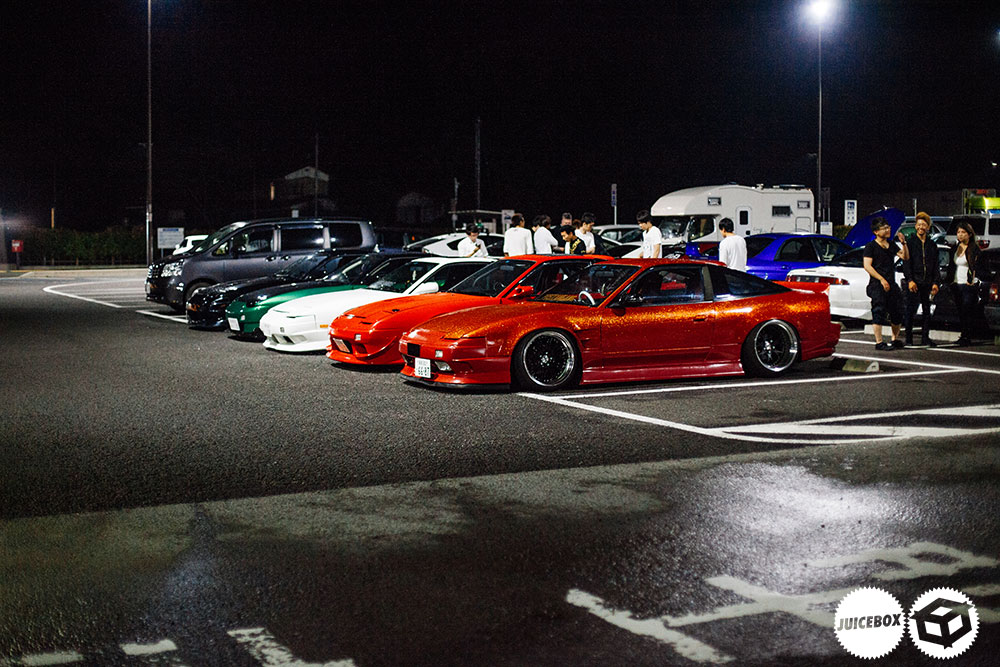 Just as we rolled into the car park we stumbled upon a real treat.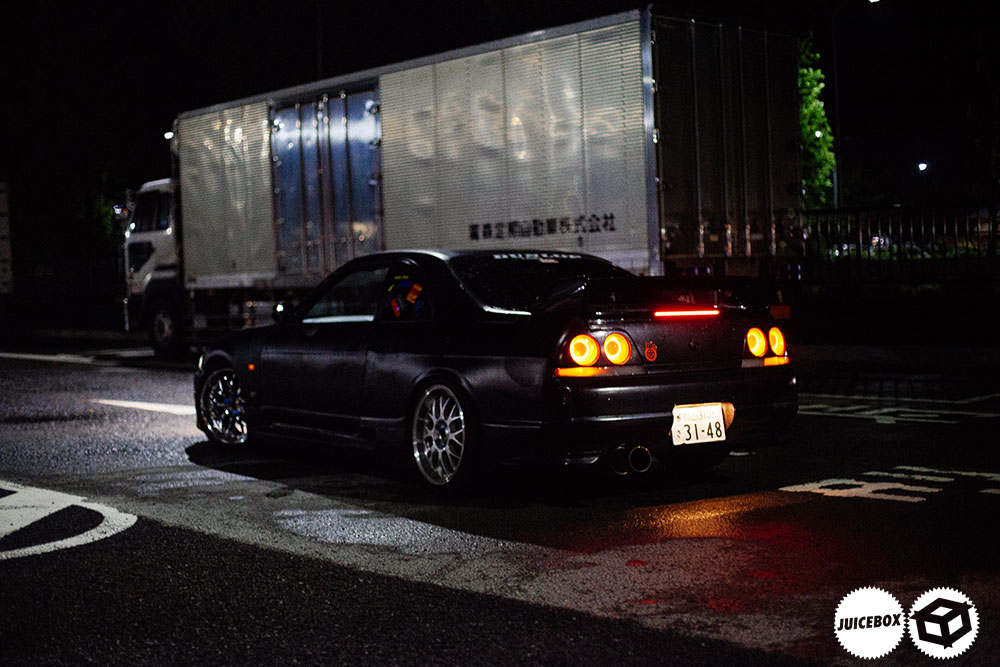 That entire day of exhaustion from driving quickly vanished as we were greeted to some of the nicest S-chassis we had ever laid eyes on.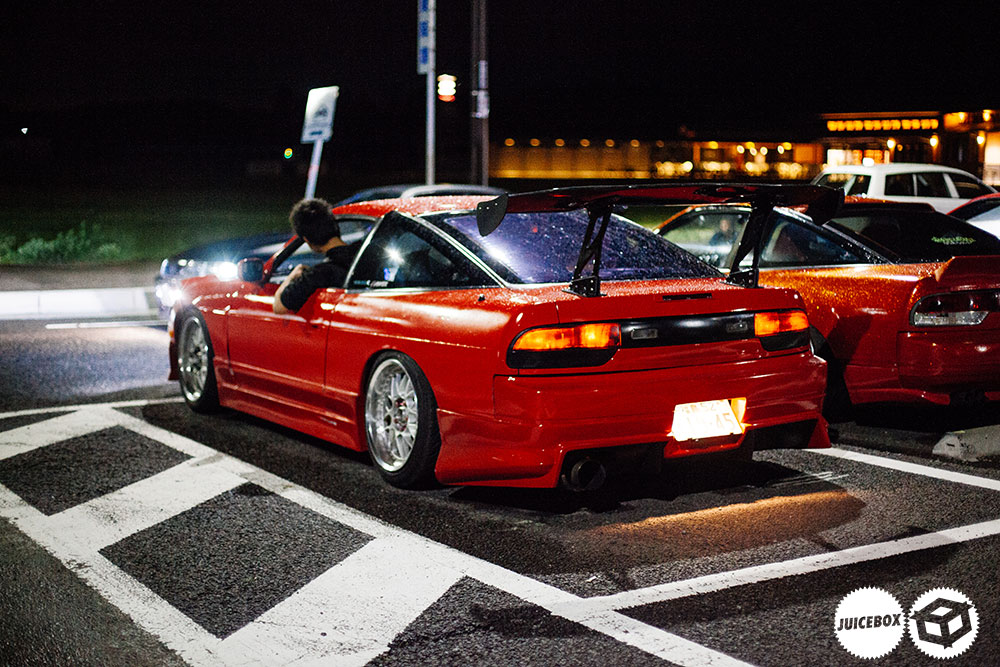 It was a little intimidating at first as there was quite a large gathering of younger guys.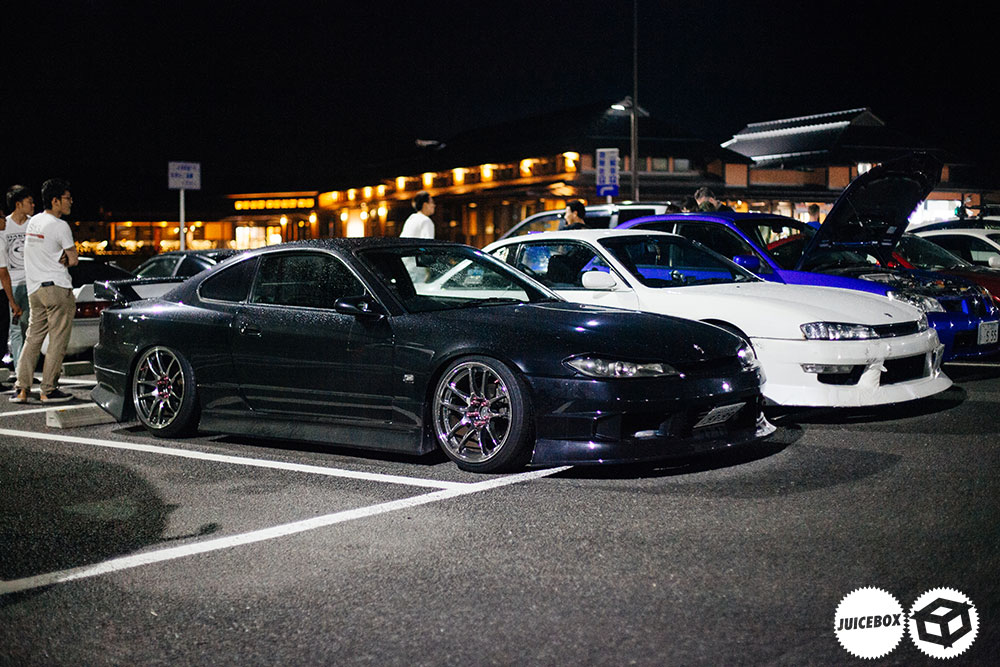 I grabbed a camera and made my way over to say hello.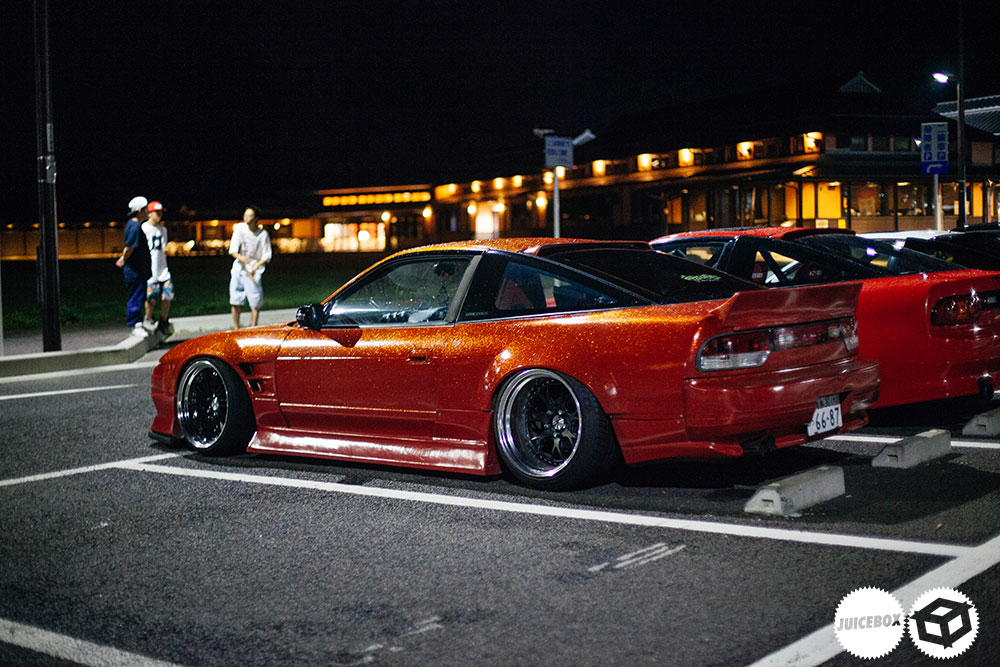 None of them spoke a word of English so we were off to a rocky start.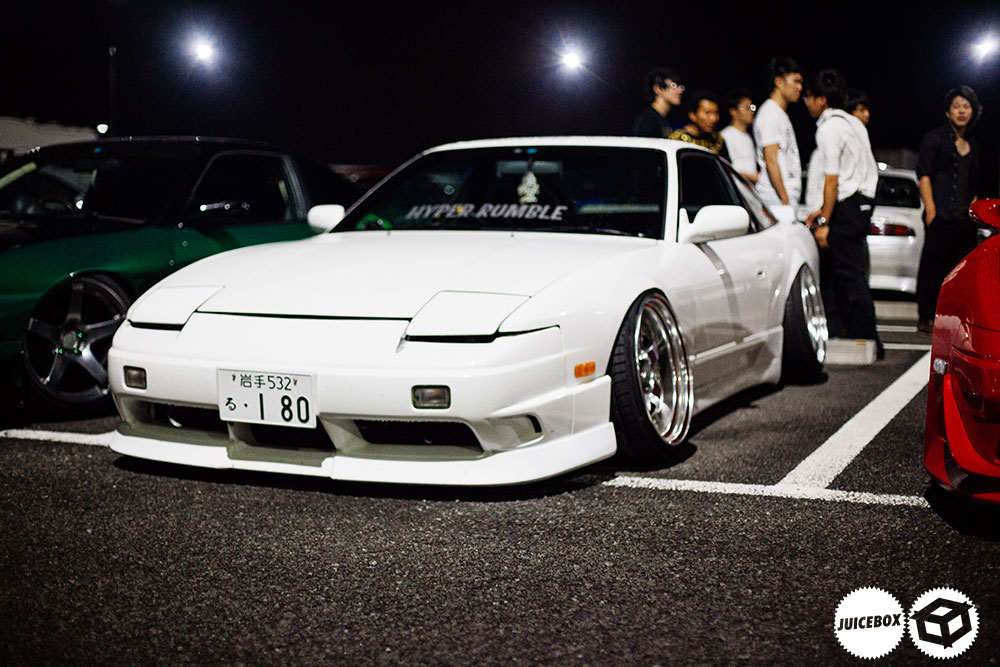 Google translate was a lifesaver once again, after a few attempts they figured out where we had come from and what was going on. Lots of hand gestures and speaking like a toddler but it works.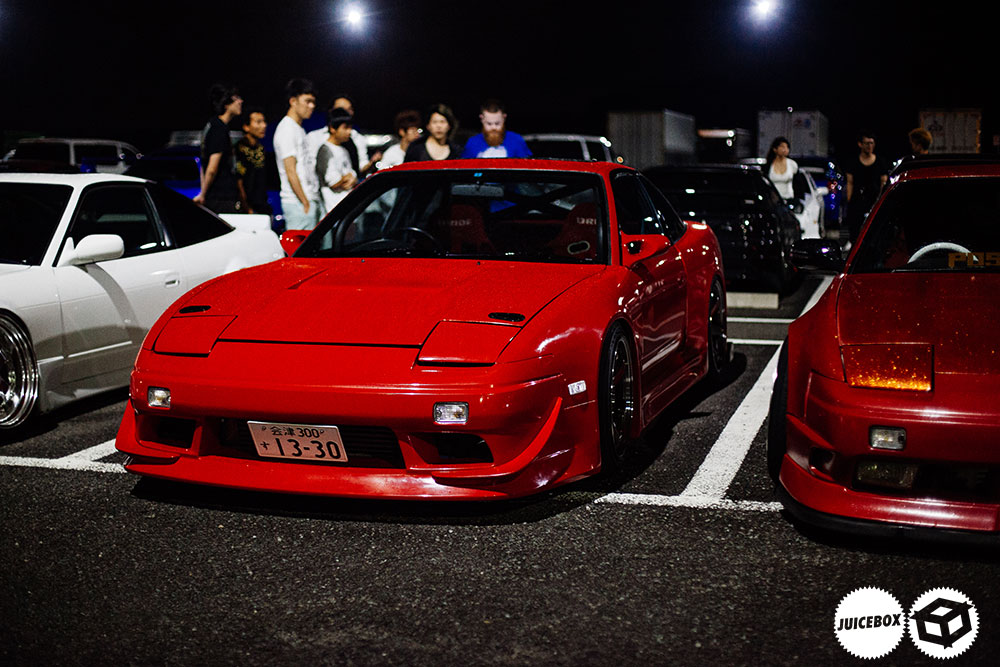 Soon after, each of them started to show us their machines. One thing I love about the Japanese is how proud and open they are to show off their pride and joy, especially to an eager foreigner.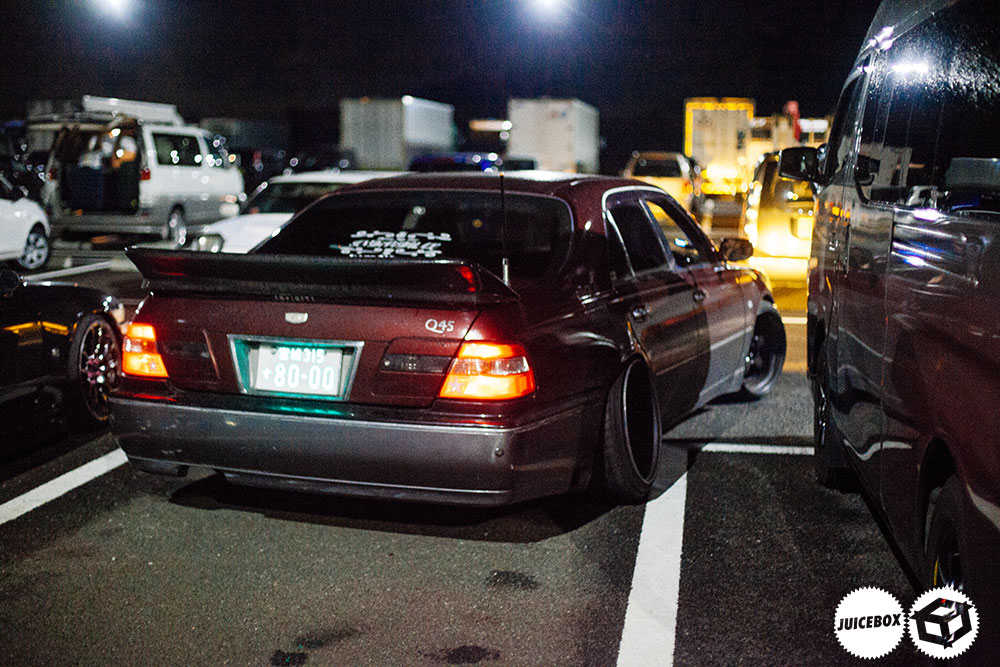 One at a time I was brought over to take a personal look at each car.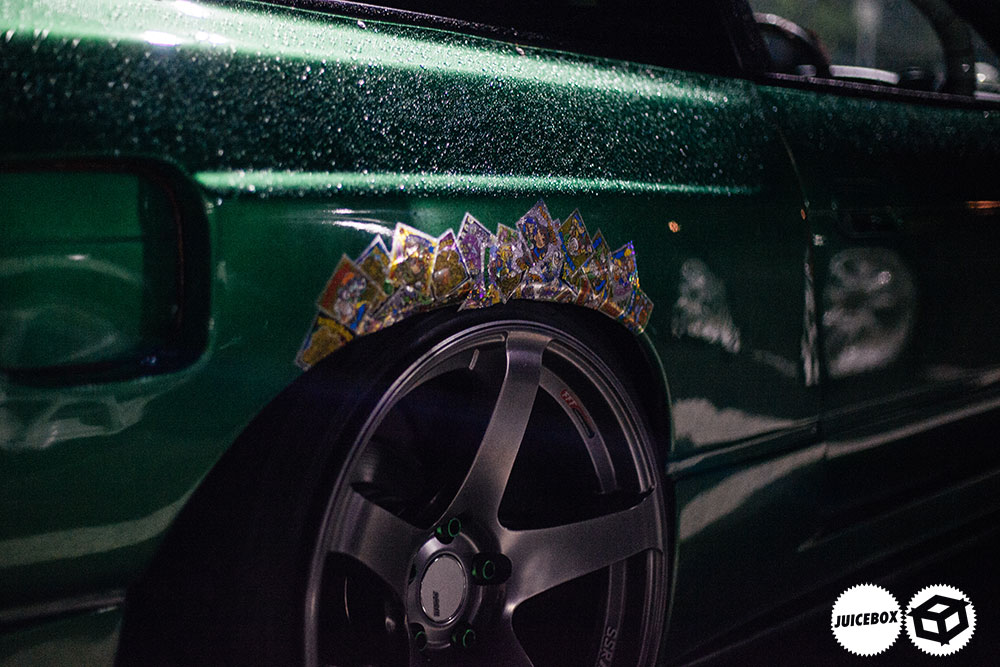 It was very cool, the vibe was just like at home, they were taking the piss out of each other and had a very familiar sense of humor regardless of the language barrier.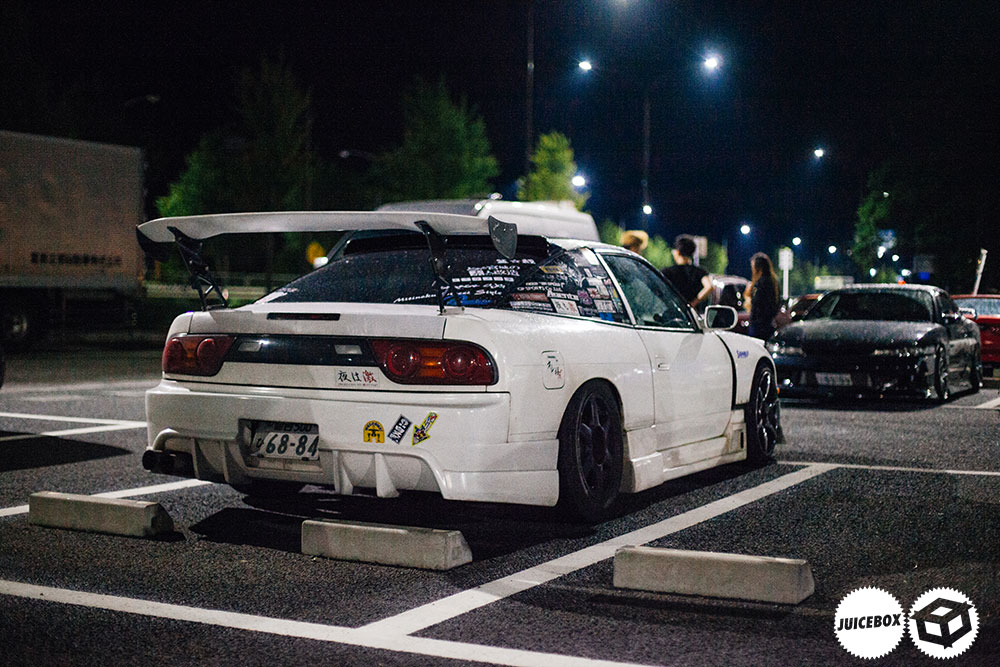 I noticed that some of the cars looked a little more used than others.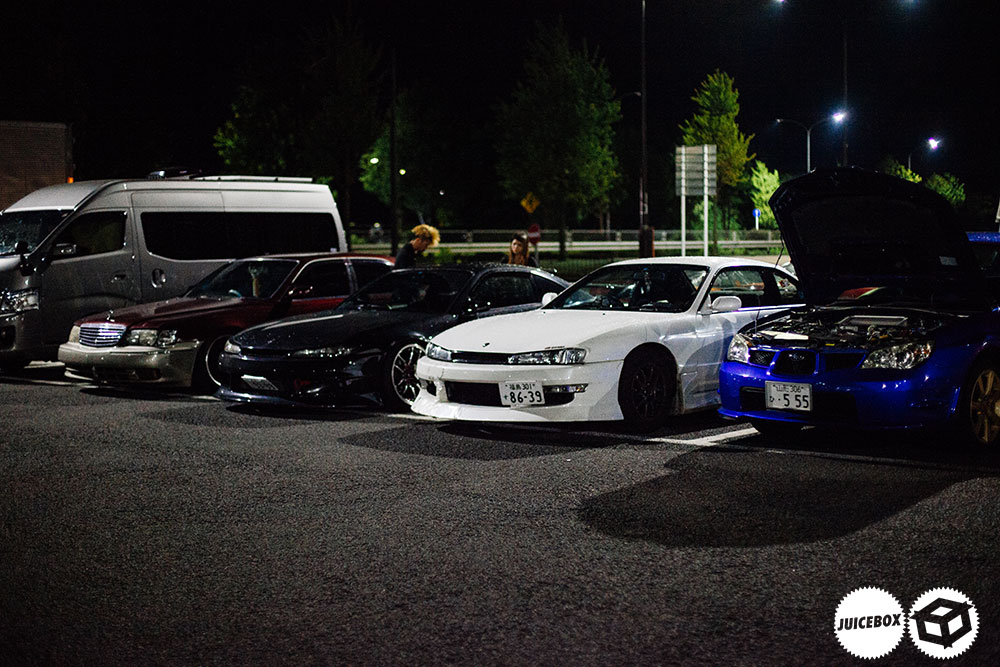 After a few conversations, I decided "Fuck it" ill just throw it out there.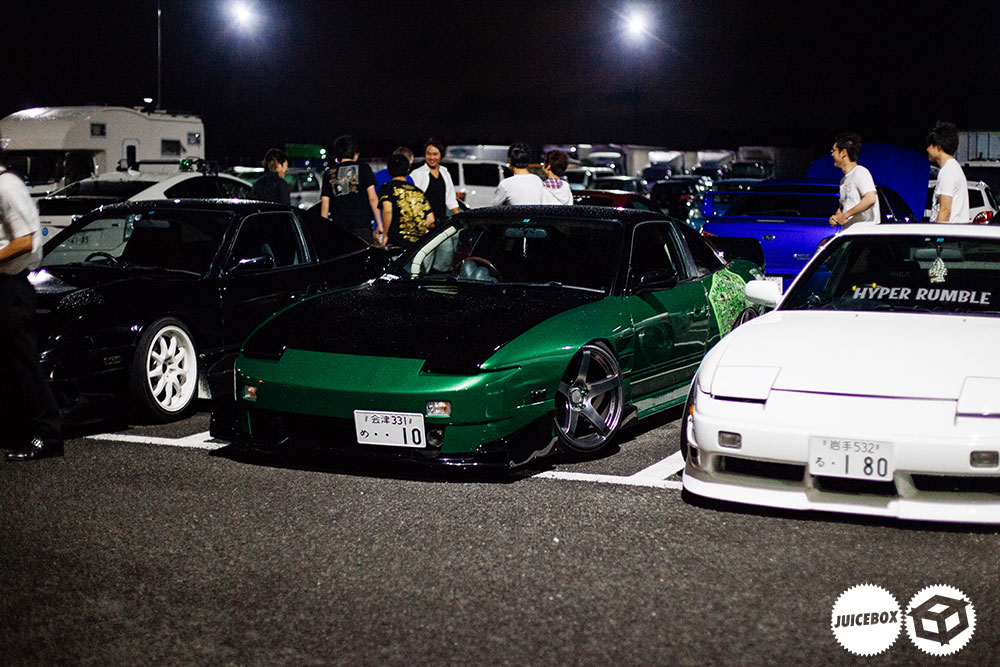 I decided to straight up ask them was there any drifting going down and if so, could we come along for a look.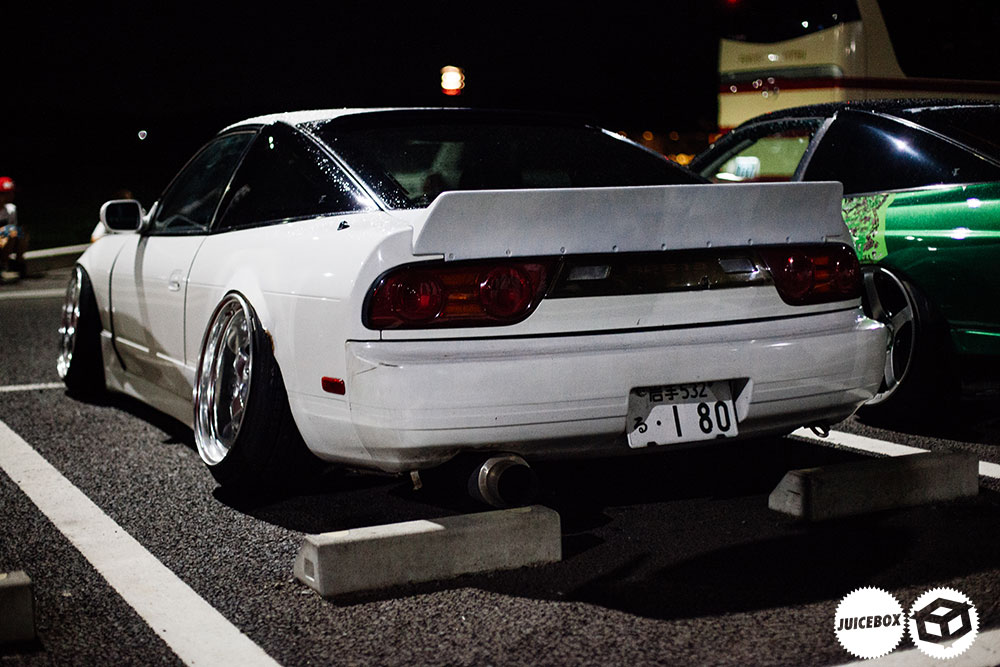 I'll never forget them looking confused and chatting amongst themselves thinking I had blown it or was too forward about it.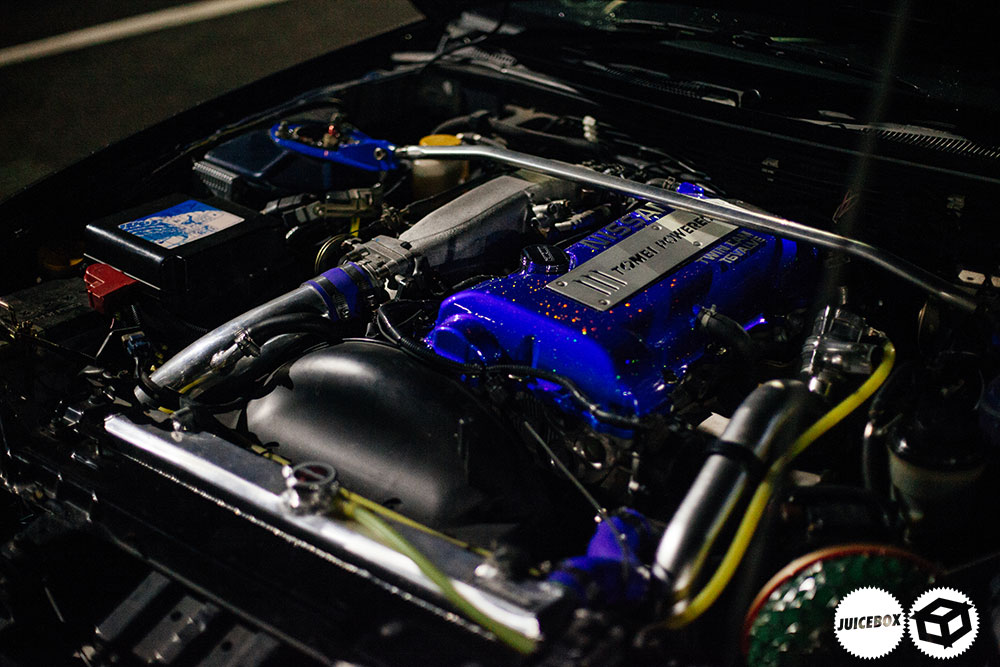 After about five minutes of discussion amongst themselves, one of them explained that they were waiting around for another hour till it got a little later in the night, and then there might be a possibility of some street action.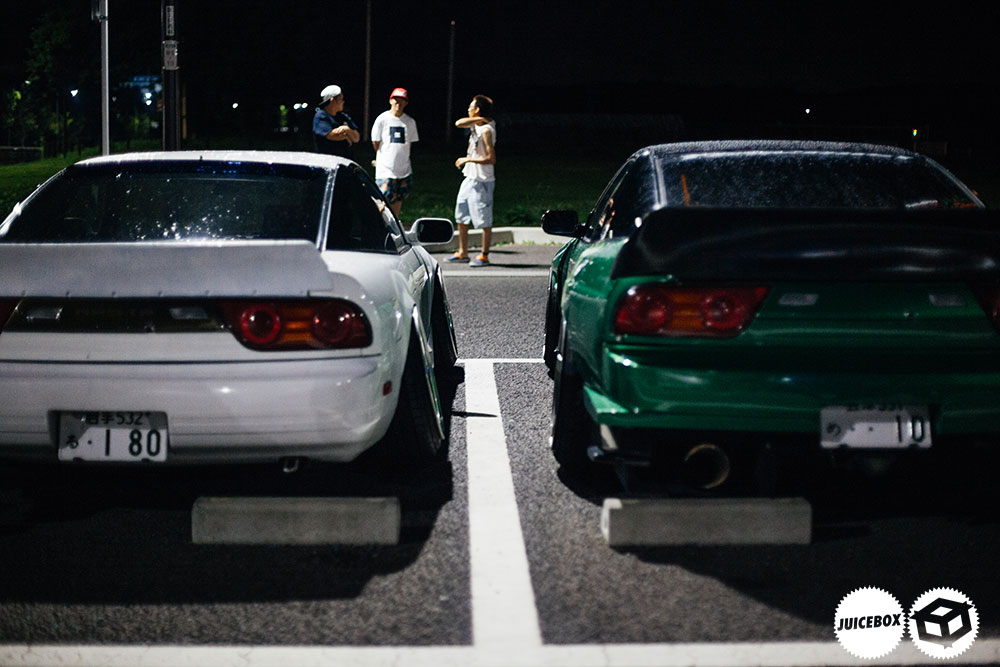 By this point, I had heavy butterflies in my stomach.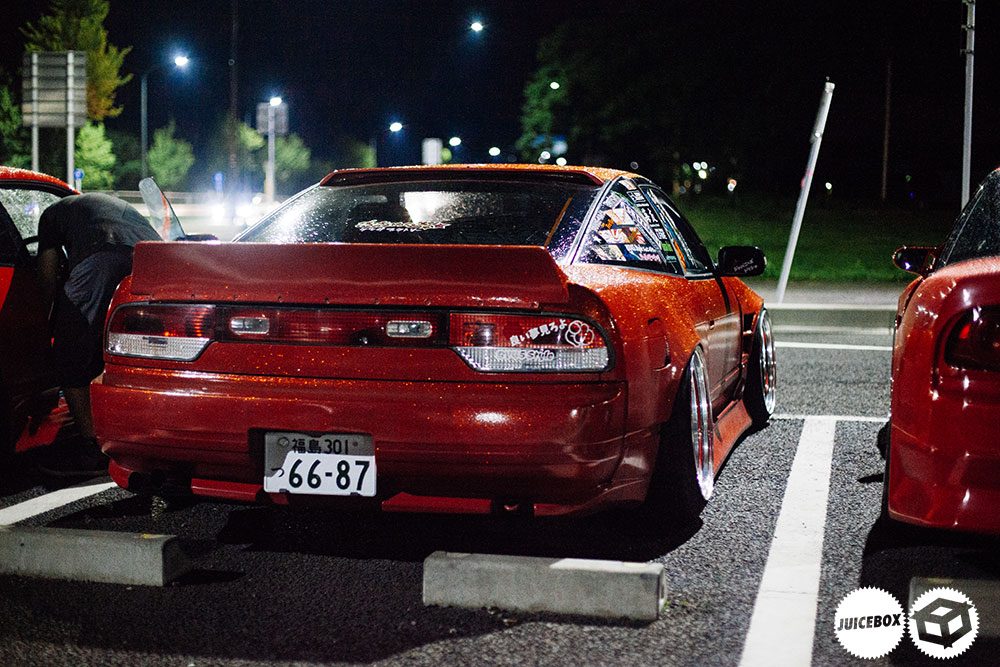 The suspense was killing me,  our exhaustion somewhat of a distant memory as we stood around anticipating what might come of this scenario next…
Shit is about to get very interesting…
Stay tuned!
Comments
comments
Powered by Facebook Comments