Juicebox in Japan: Corollas and Godzillas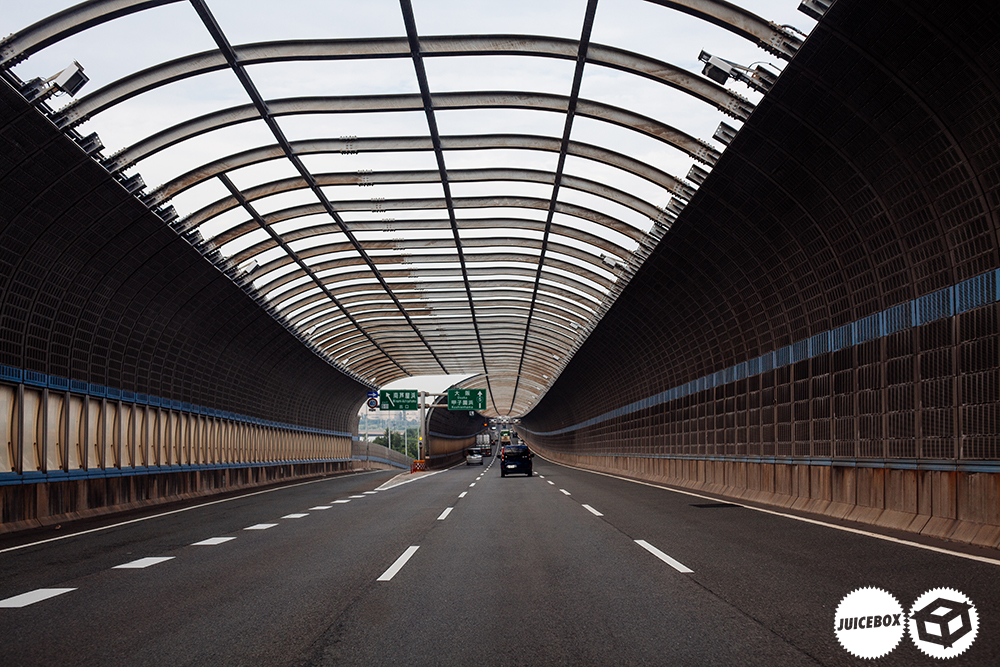 So for the people who have been following our trip to Japan so far, quite a lot of this will be car related (as you may have guessed). This holiday was planned out as a car holiday, so it's going to be an automotive heavy story throughout.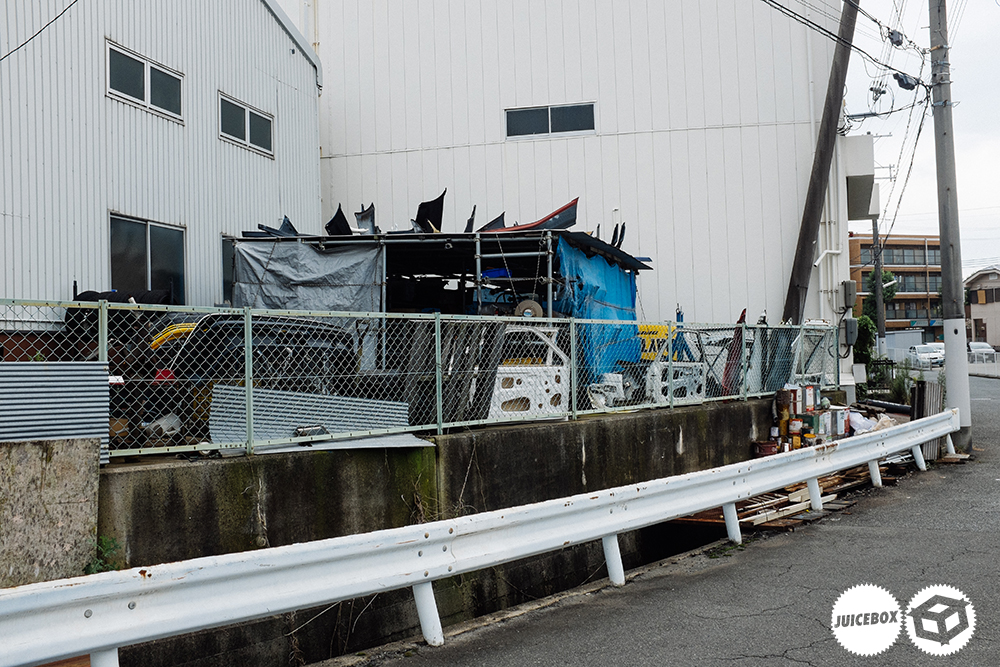 We really had no other plans but to immerse ourselves in all these places that we had tirelessly romanticized about for years. After having our minds blown at APM factory and Endless we pointed our maps at Impulse.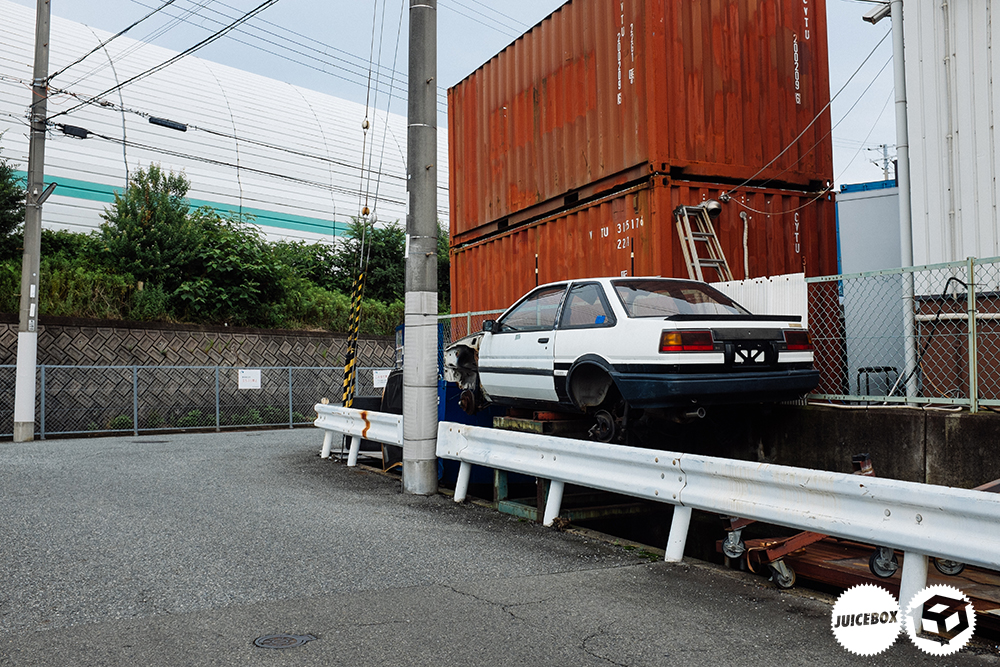 It's probably no secret that I'm obsessed with the AE86. The car frequents both our facebook and Instagram with as many features that we can cram in on the website, I love the chassis and am fortunate enough to be around some of the best over the years.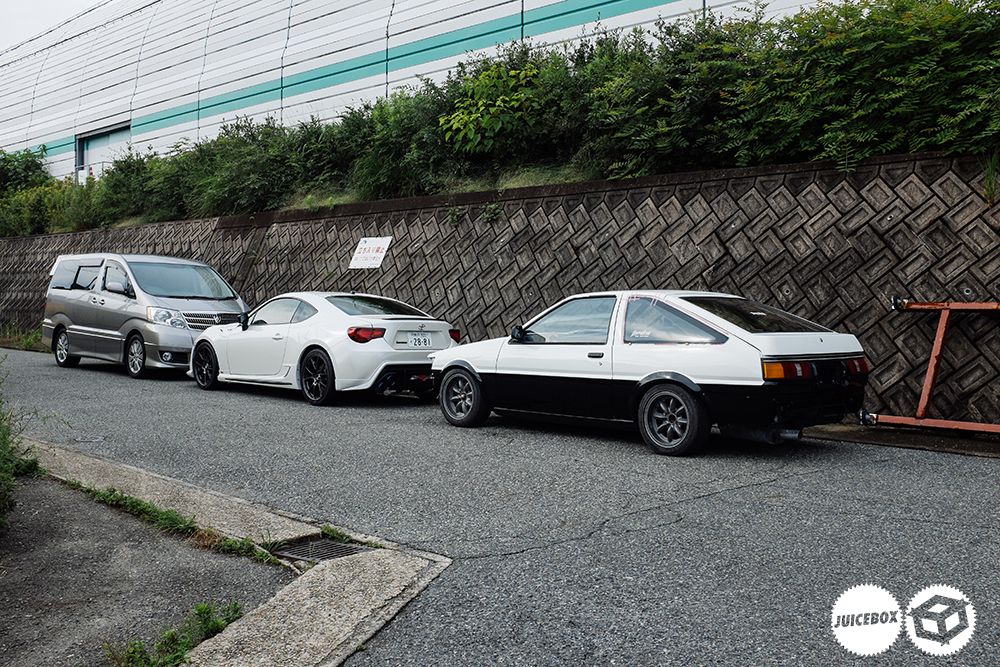 The 86 is just one of those cars obsessions which has stayed consistent for about twenty years, a car that has been a solid part of the Waterford car scene for as long as I can remember.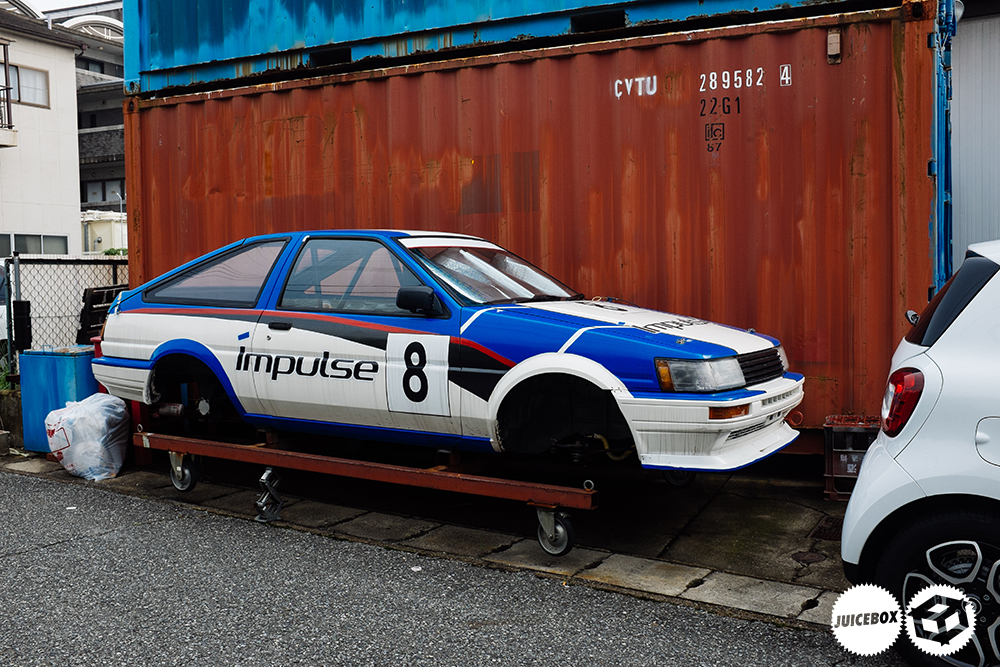 Visiting impulse was high on the list. Another hard to process, mind melting situation absorbing all these corolla shells and parts laid out across the yard, a completely alien sight to an Irish man.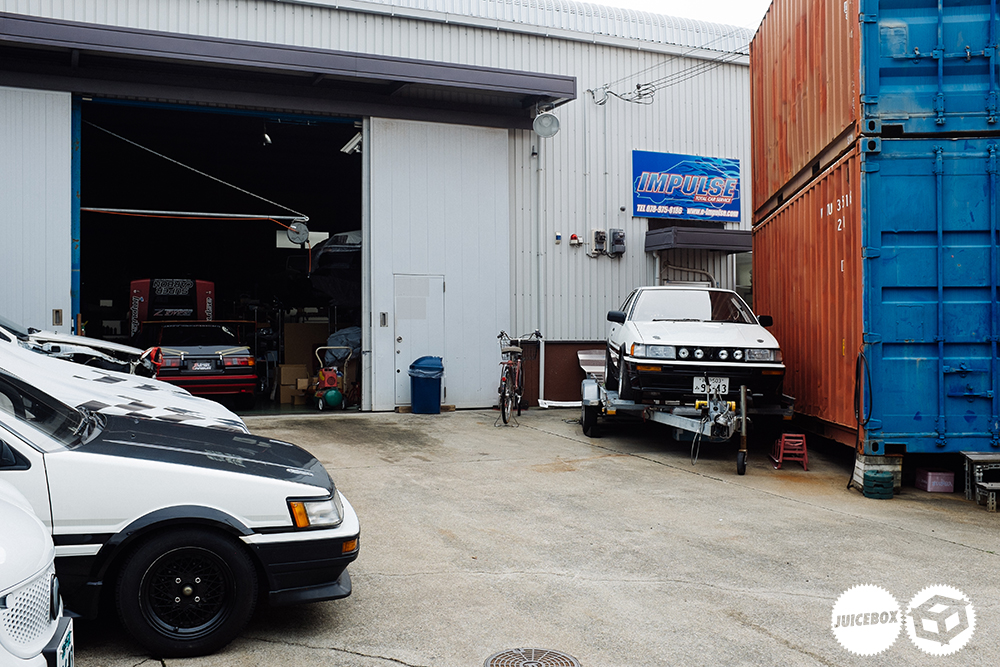 The shop is literally in the middle of nowhere on the side of a highway tucked down a back lane, I almost gave up hope looking only for the 2 door shell casually thrown outside in the lane was our only sign of hope.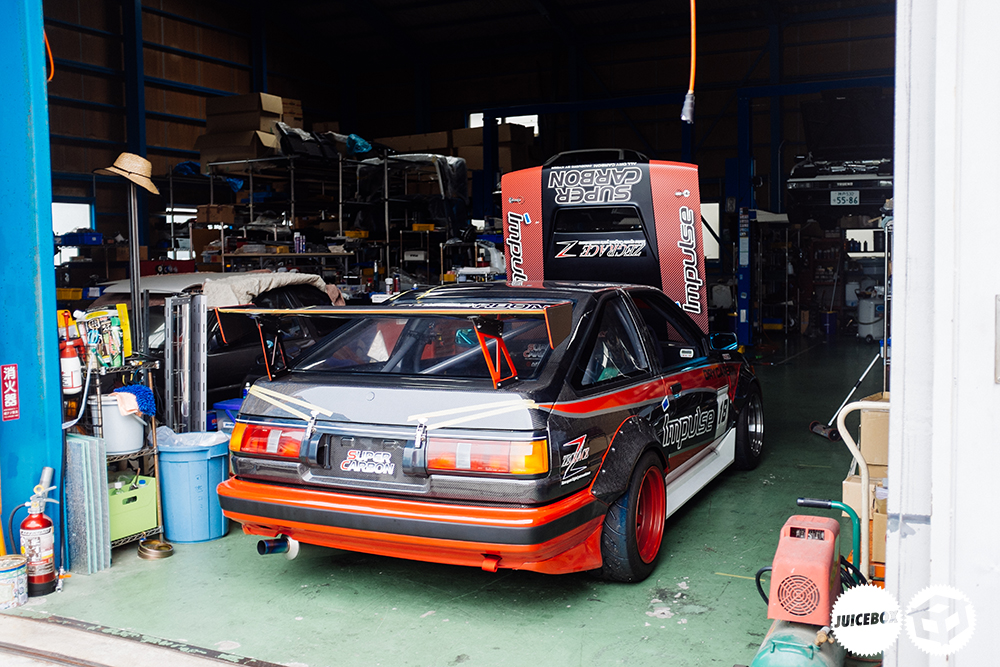 Again the palms started to sweat, something I would notice happening over and over. The dreams quickly turned to reality and the brain tried to keep up with everything.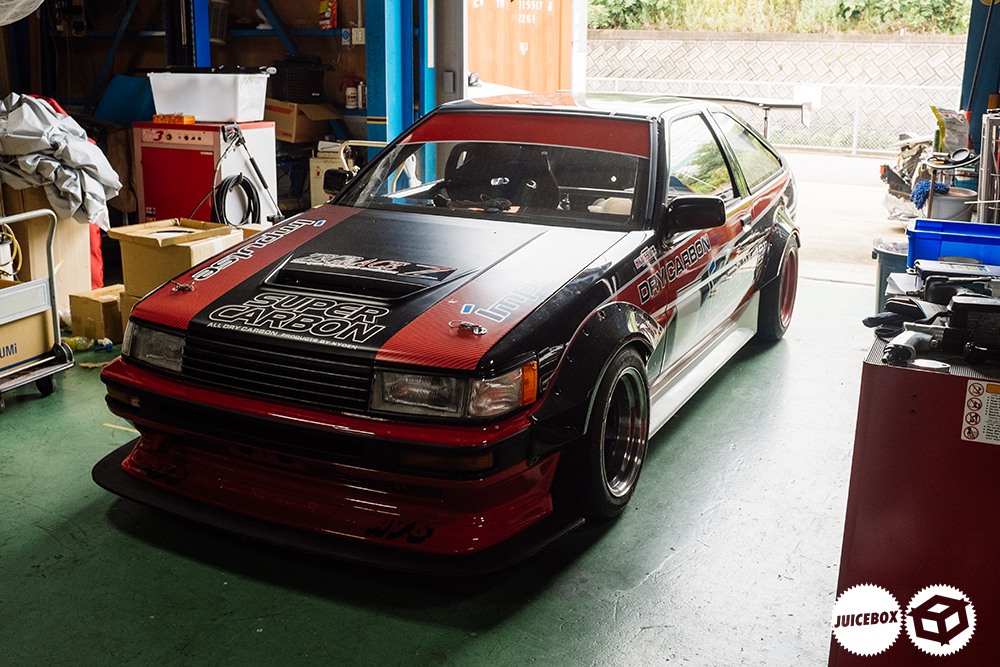 I crept in slowly, it was a so quiet. Japan is baffling, for such a hectic country there never seems to be any sign of rush or panic in these shops, everything is so casual and relaxed.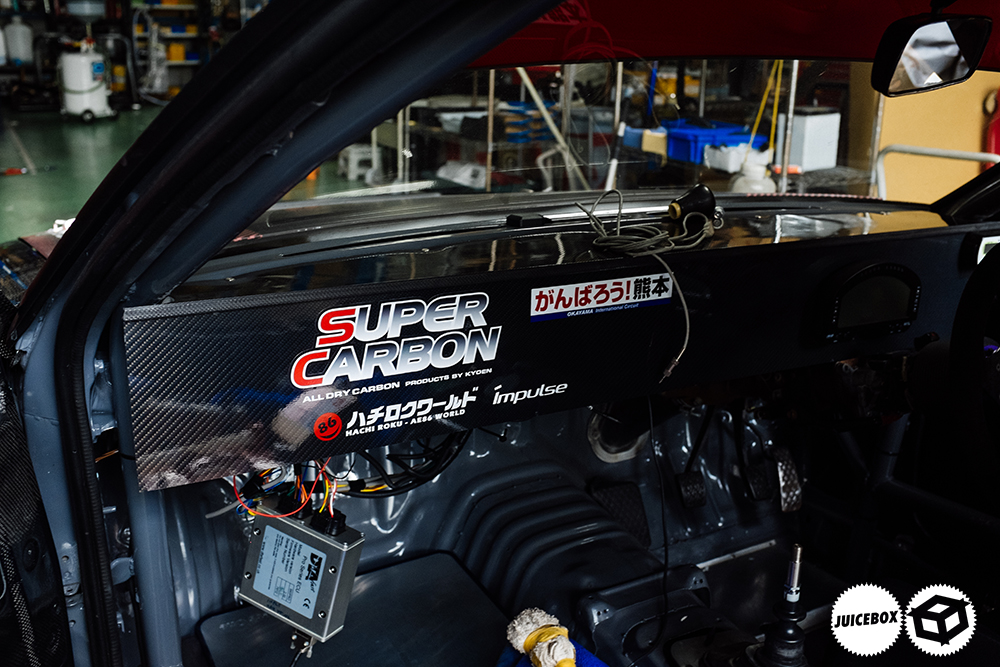 I walked up to their infamous Carbon N2 car and once again that feeling, it's hard to put into words, I'd like for any real Japanese car enthusiast to experience these situations in their lifetime, the butterflies as you peep inside the workshop, that childlike excitement, there is nothing like it for a car guy.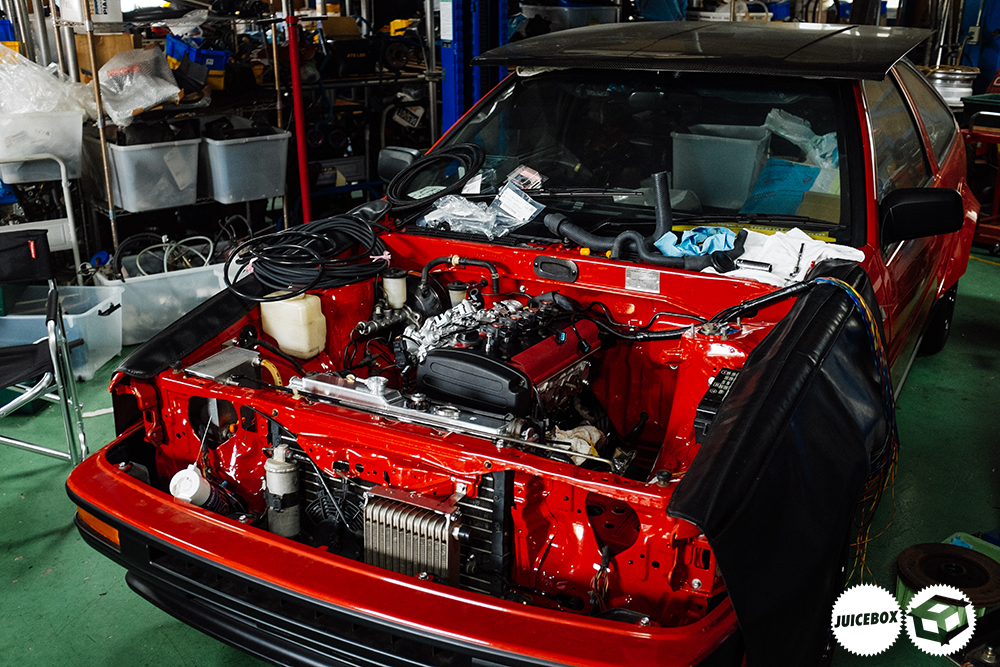 Armed with the camera the owner knew we were tourists and was a little hesitant at first, we showed up uninvited once again which is not really the code of practice but we had no plan and were on limited time so it's all we could do.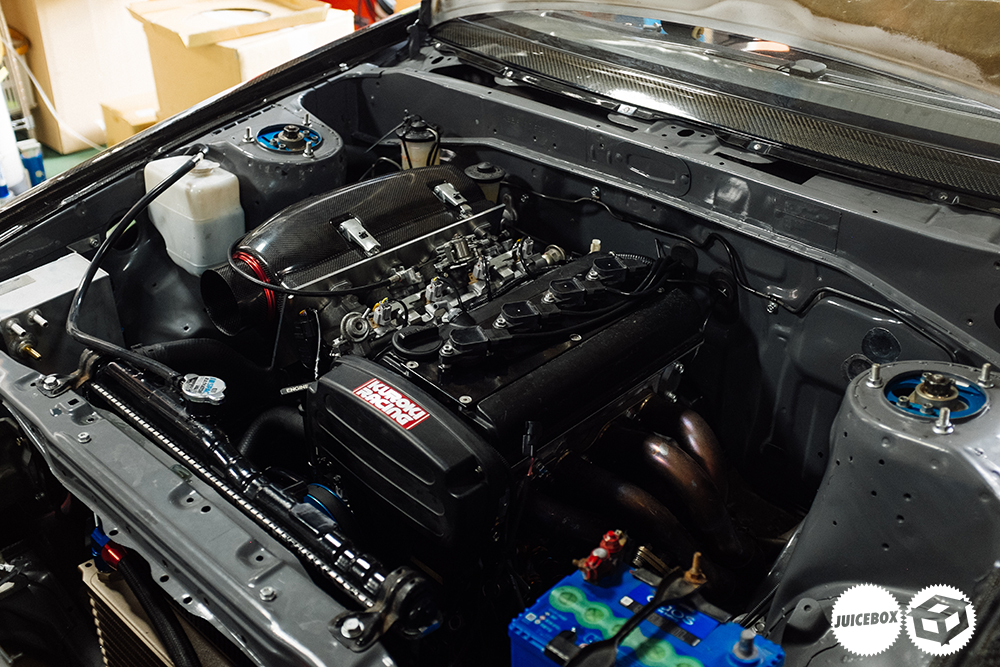 I told him we were Irish, this instantly started a spark between us. The Irish are infamous for having such a love for the AE86 and its known by the guys here at Impulse due to Chris Gray from 86world who has great relations with the company.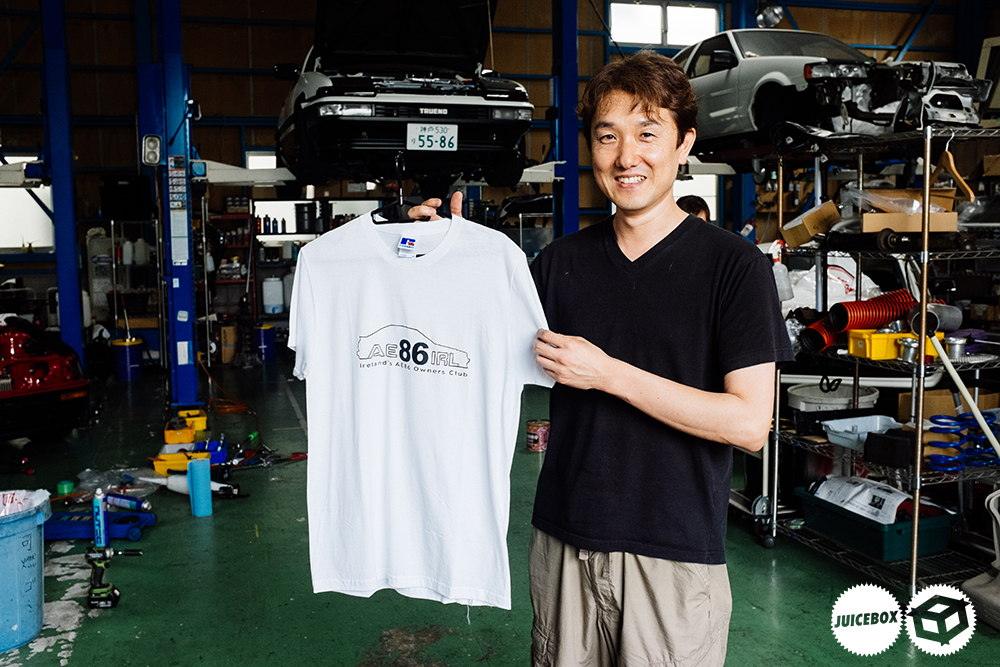 He quickly brought out his 86IRL t-shirt and we were amazed. Deep in the middle of nowhere outside of Osaka in some shed full of Toyotas the owner is posing for a photo with an 86IRL t-shirt. Who would have guessed?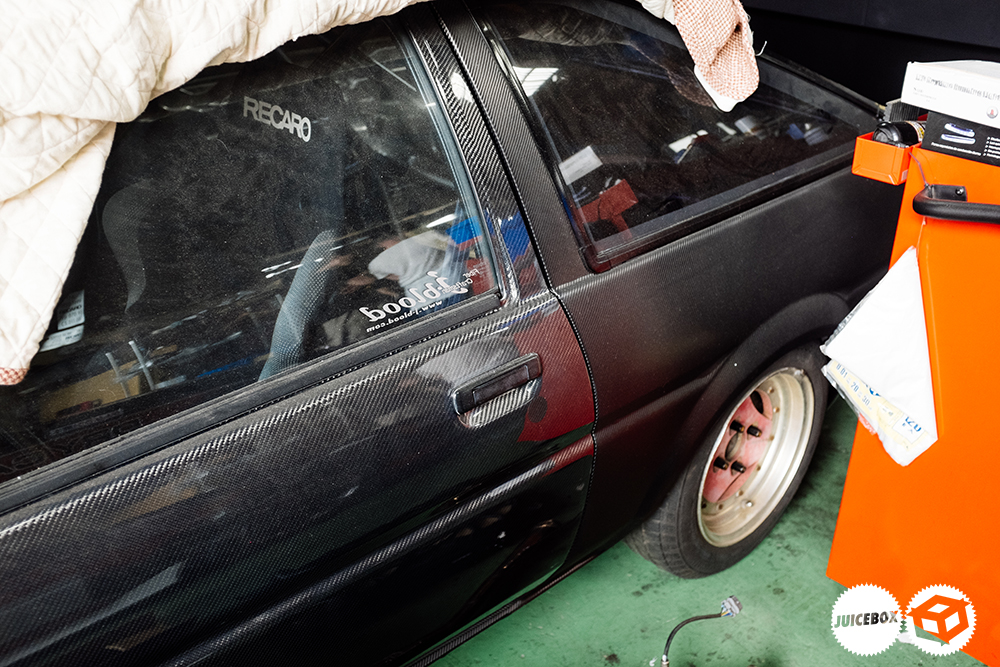 Impulse is one of the best company in the world for pushing new products for the AE86 chassis. They are mostly known outside of Japan for creating carbon fiber panels, it's incredible that companies like this are still dedicated to pushing what's possible with a thirty-year-old Toyota.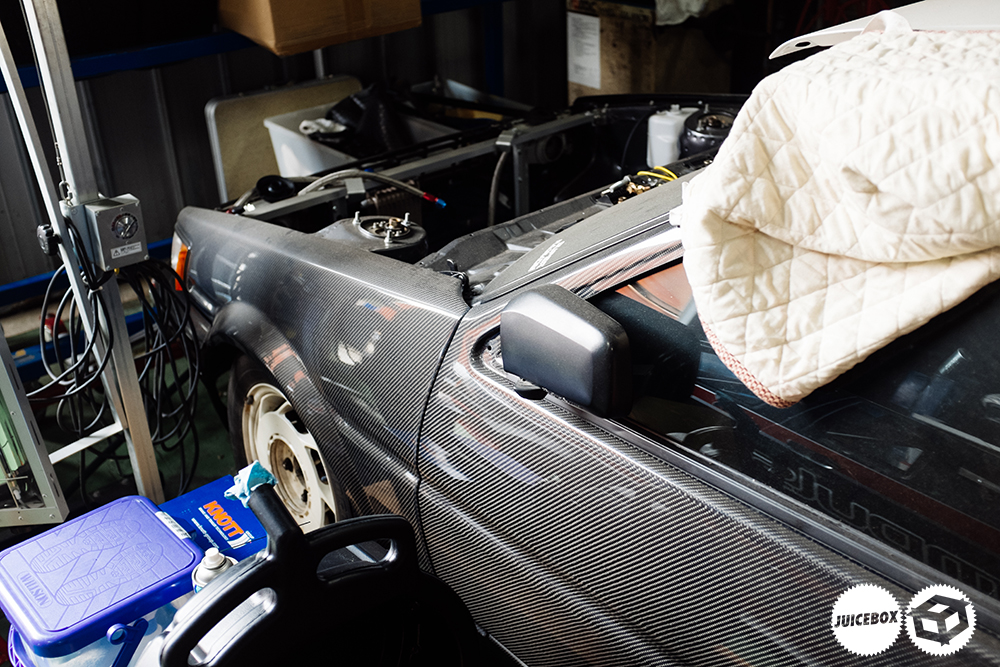 They also appear to do a crazy amount of restoring and rebuilding, custom engine work, manifolds, setups you name it. We could see a bunch of cars in various states around the shop.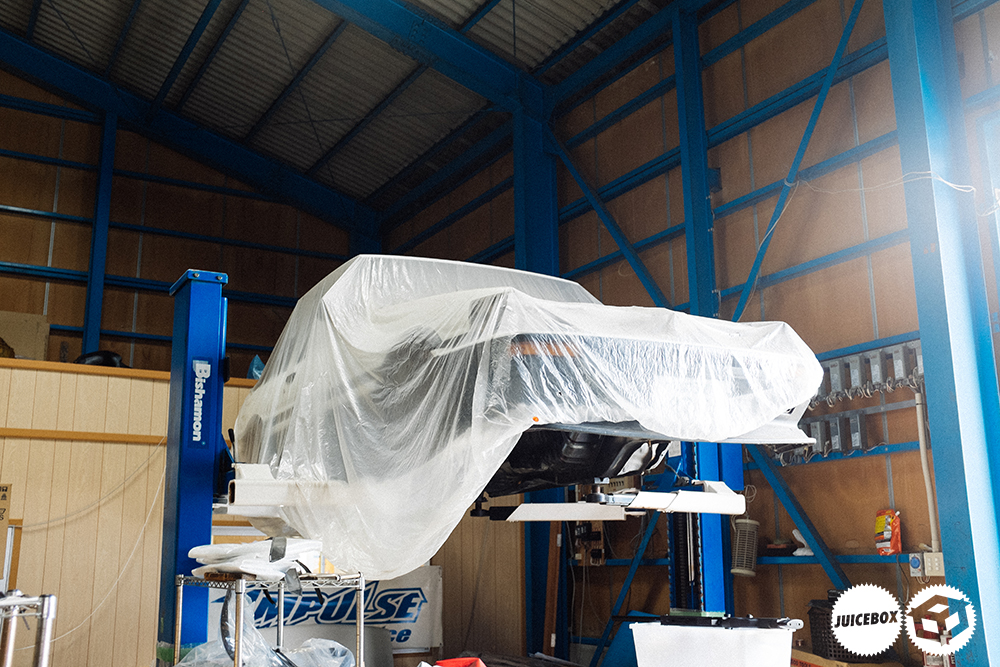 It really is such a beautiful sight to see a dedicated workshop pushing these cars to the limits and preserving others. This is why I love Japan.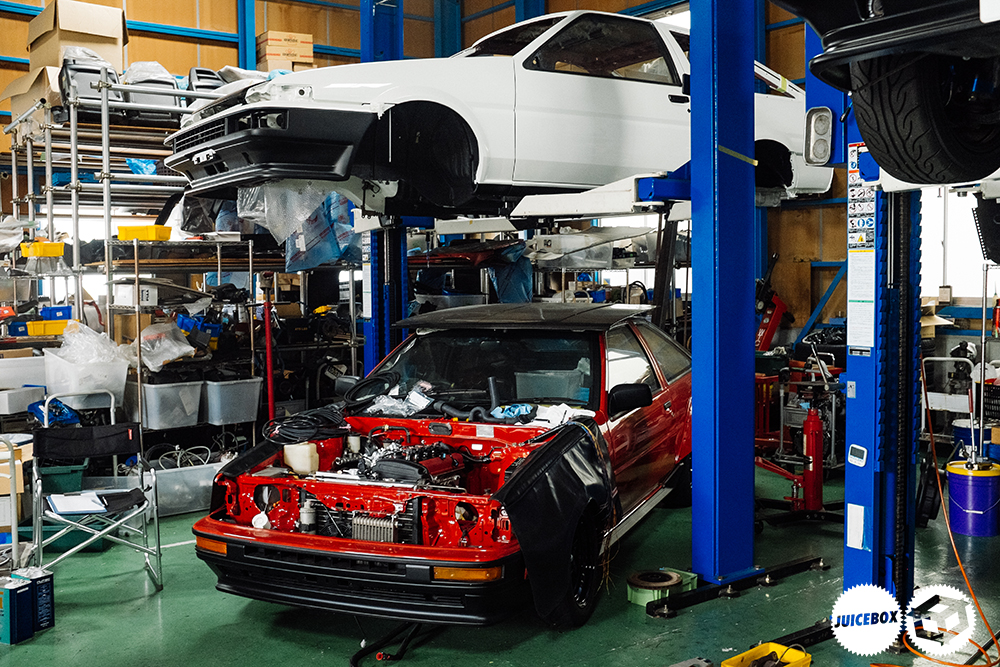 We had a chat about his pride and Joy, the Carbon N2 build which was being worked on.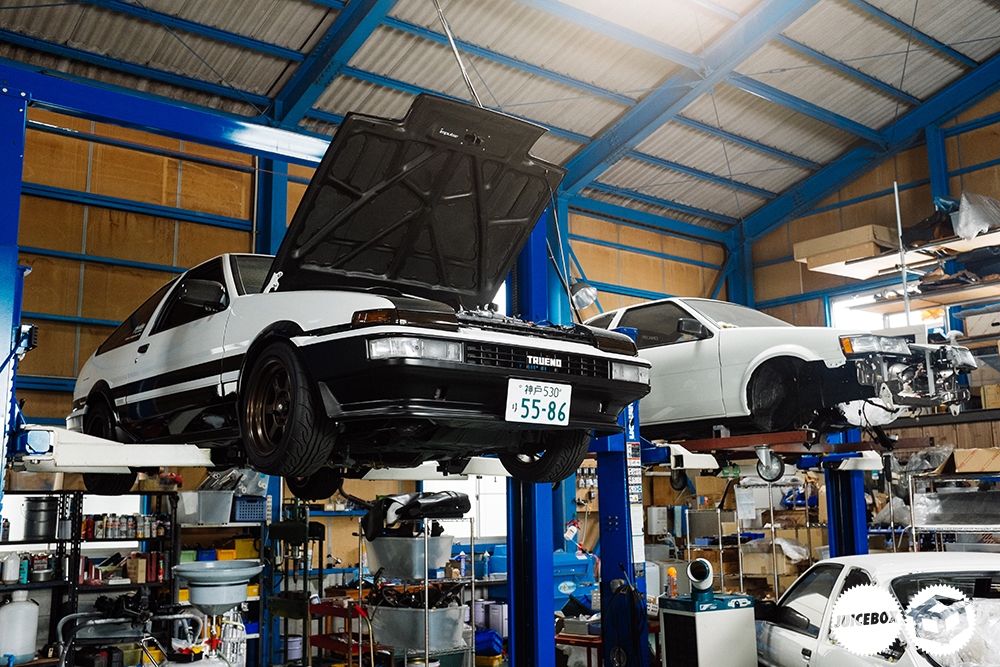 The owner chatted with us for quite some time in broken translation but we could understand each other nicely.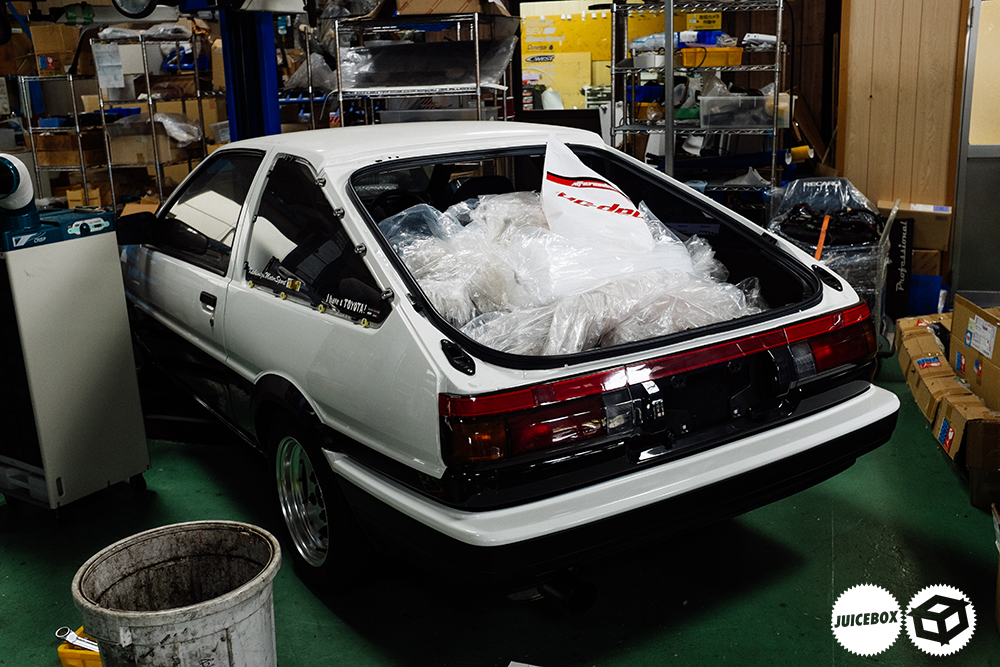 We didn't want to outstay our welcome as it looked like they were working so we said our goodbyes and headed on our way.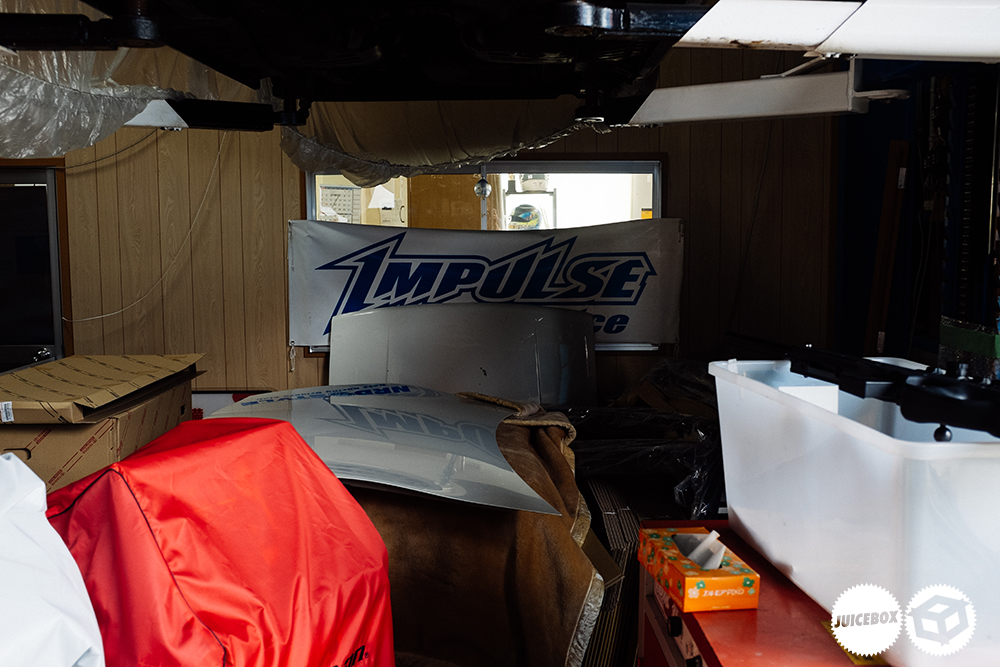 Another memory for the books, another place ticked off of the bucket list, I can't explain just how good these shops are in person, nothing had let us down and it was only going to get better.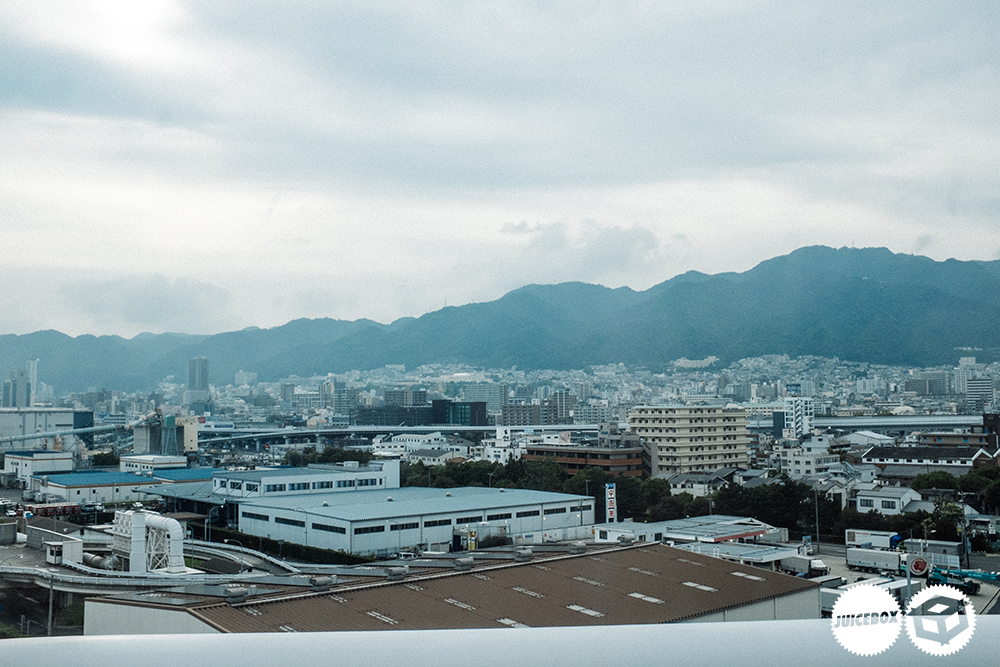 With the light against us, we made our way across the city to another shop. This place was on the hit list for a long time. As long as I've known, Reuben, he has been showing me cars from Global auto.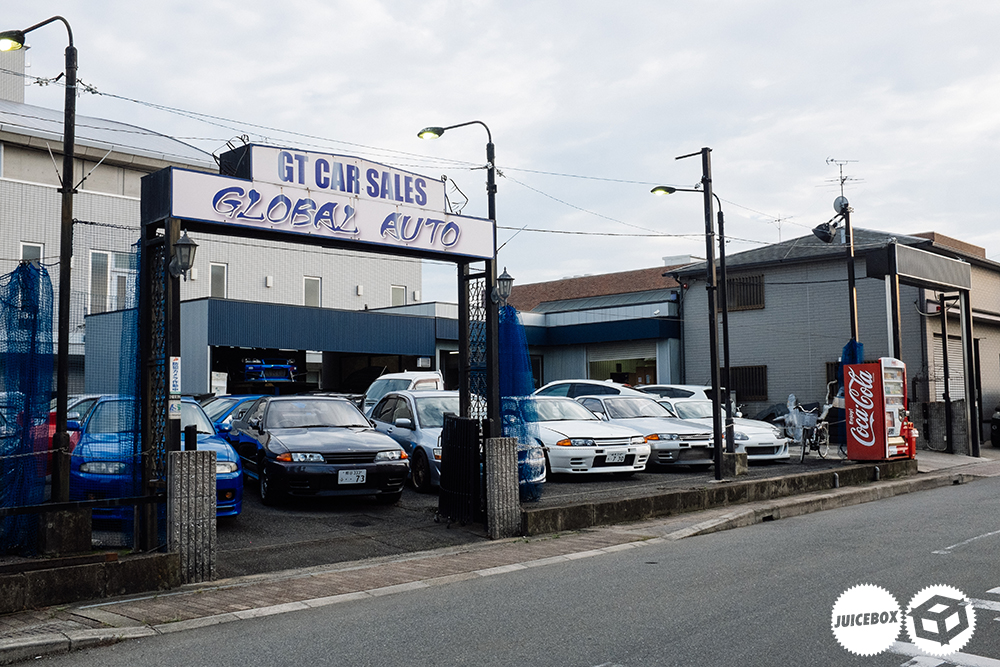 This is quite possibly the most impressive collection of Japanese supercars I have ever seen in one place and probably ever again.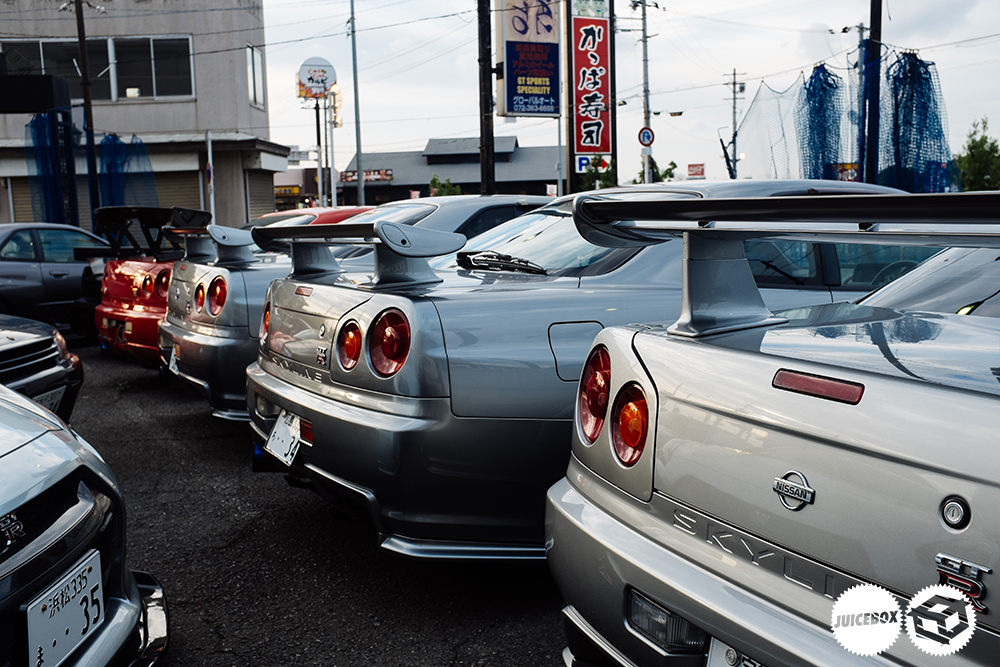 You have to pinch yourself repeatedly, rolling up to what looked like a Garage out of Need for speed, Forza or Gran Turismo when you have unlocked everything and just buy and build cars for shits and giggles.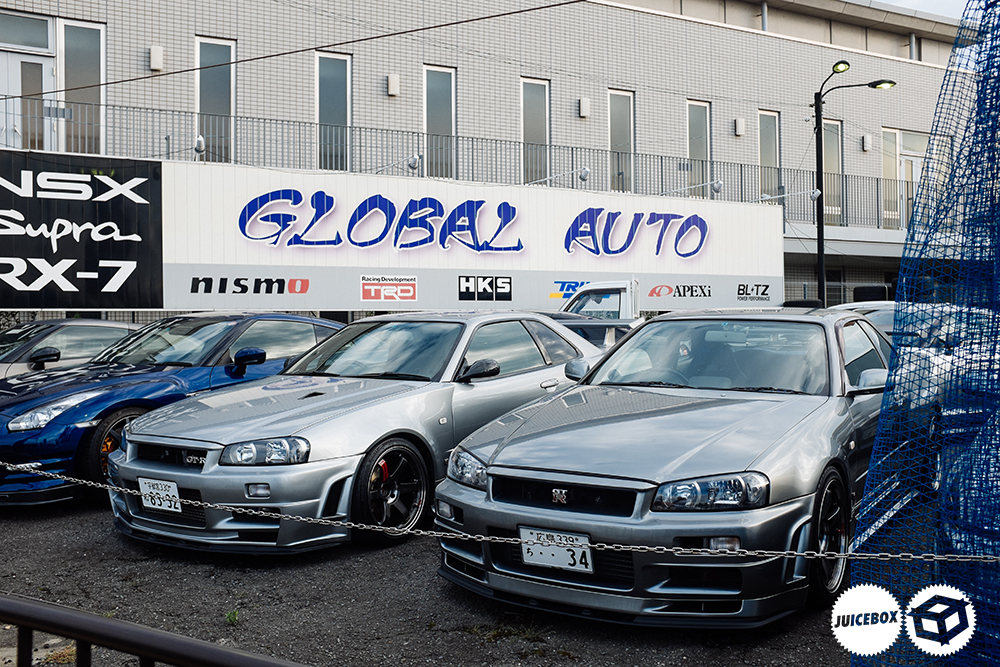 You think after all these years you get desensitized to this stuff but after all these years but no, you turn into a man-child when coming across a site like this.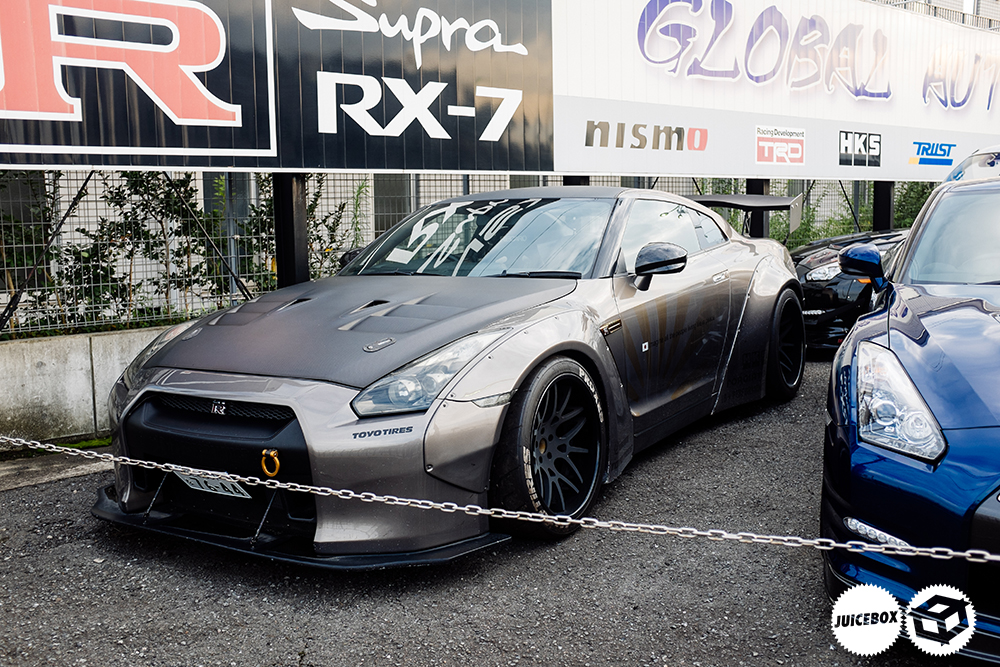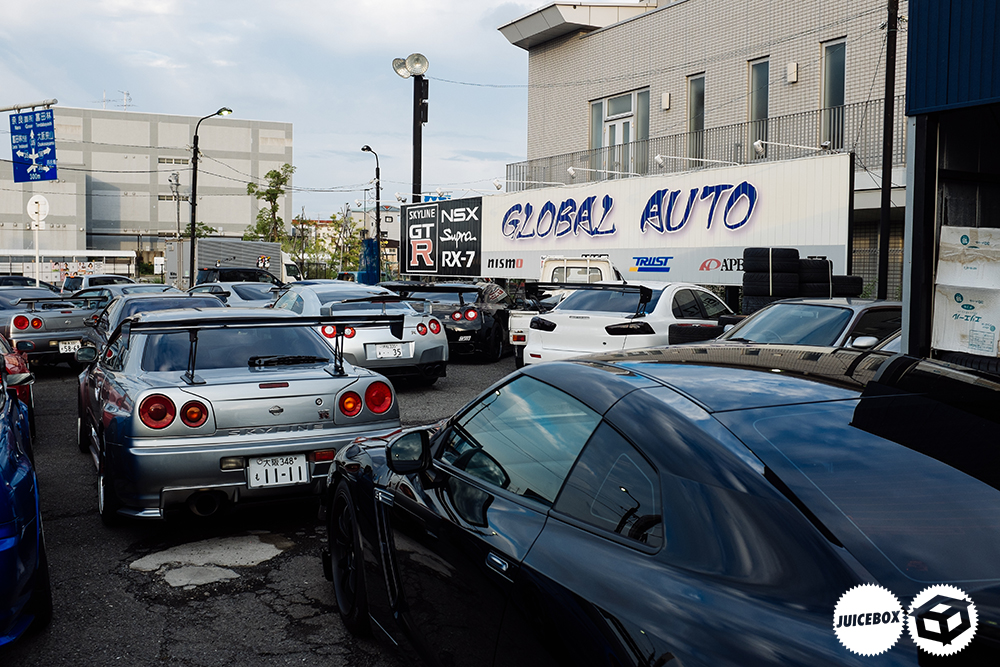 The best of the best, Global Auto has always specialized in sourcing and selling some of the finest Japanese high end builds. Just take a moment to enjoy these photos.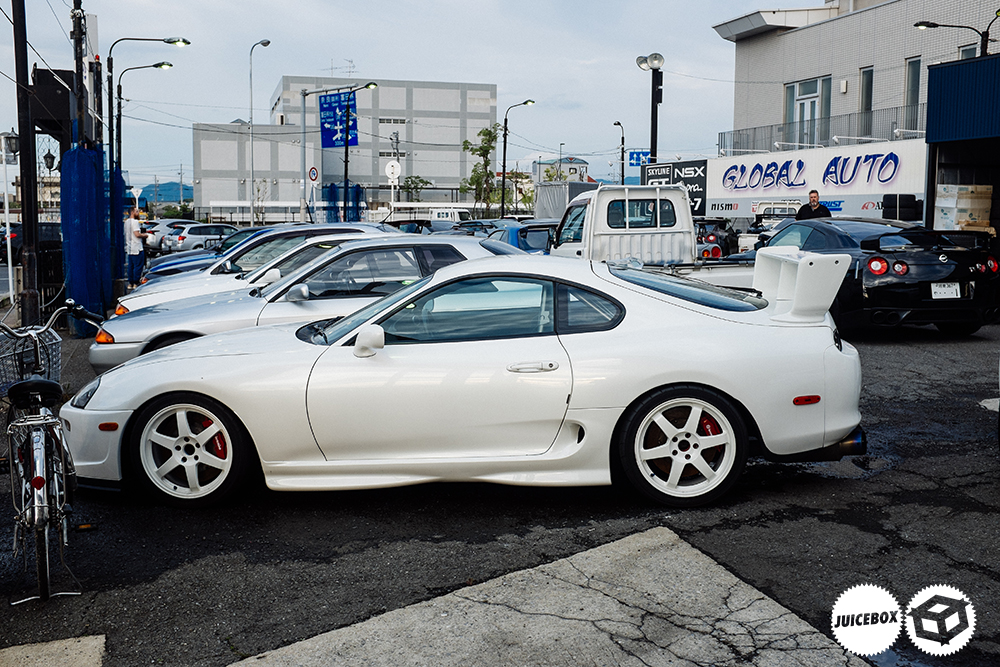 Every one of these cars should be famous, all neatly packed on top of each other, and yet most are unknown to outsiders.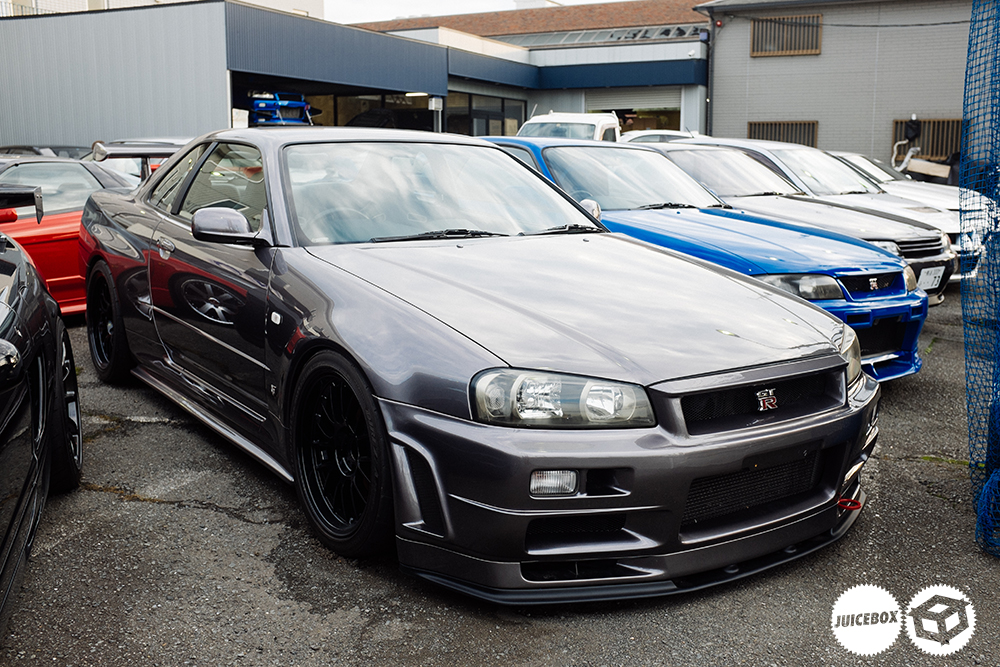 People are driving the past, no one cares, it's just another day in Japan with three Gaijins hyperventilating over a stack of GTRs!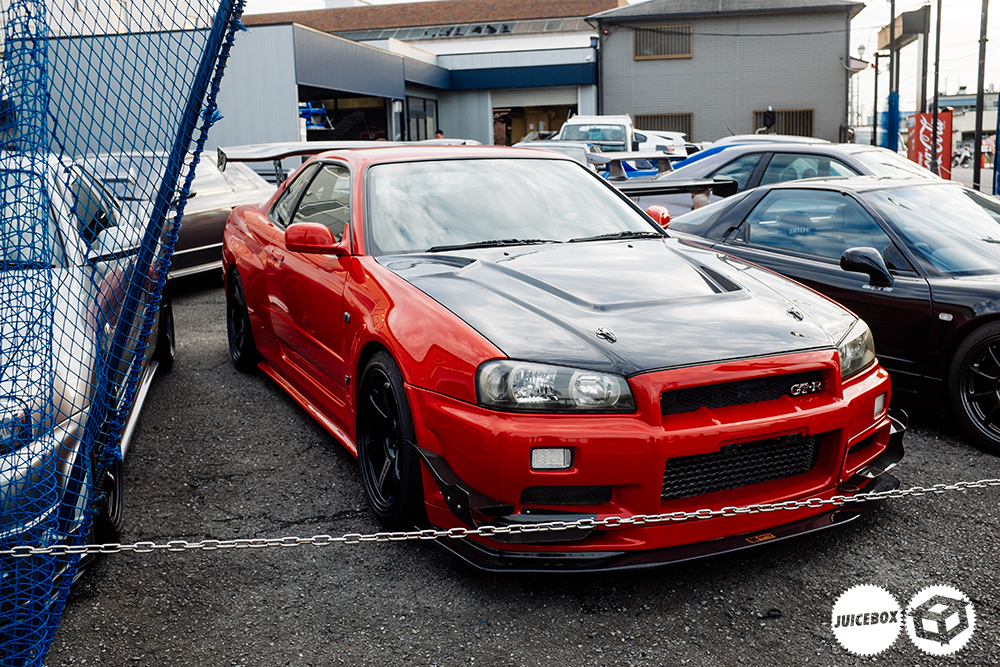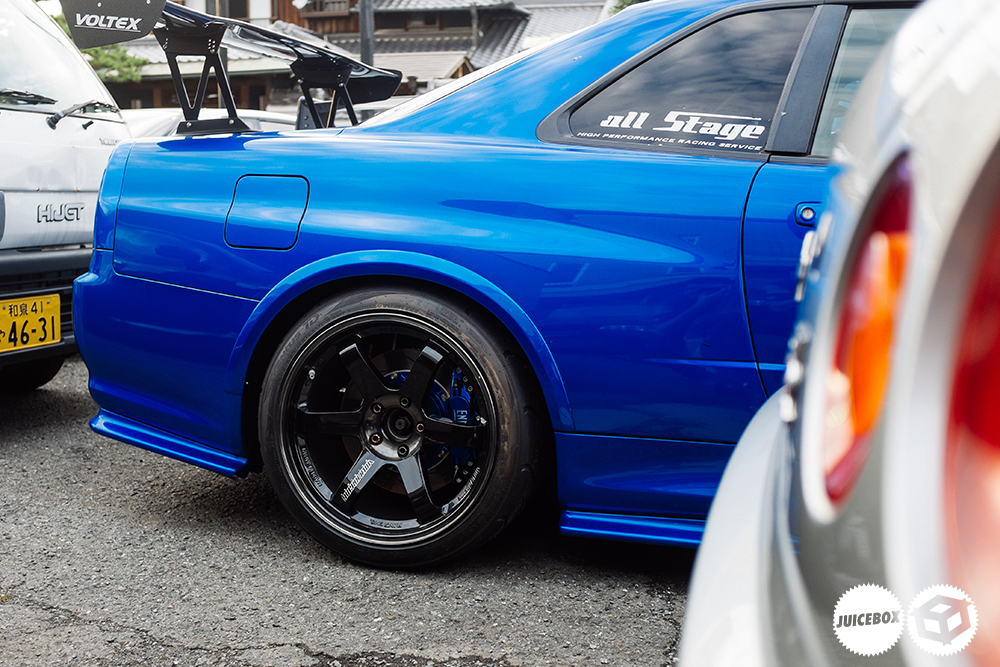 Each time we showed up to these garages we politely asked could we shoot photos and were usually met with a smile or a laugh at our extreme enthusiasm and child-like awe.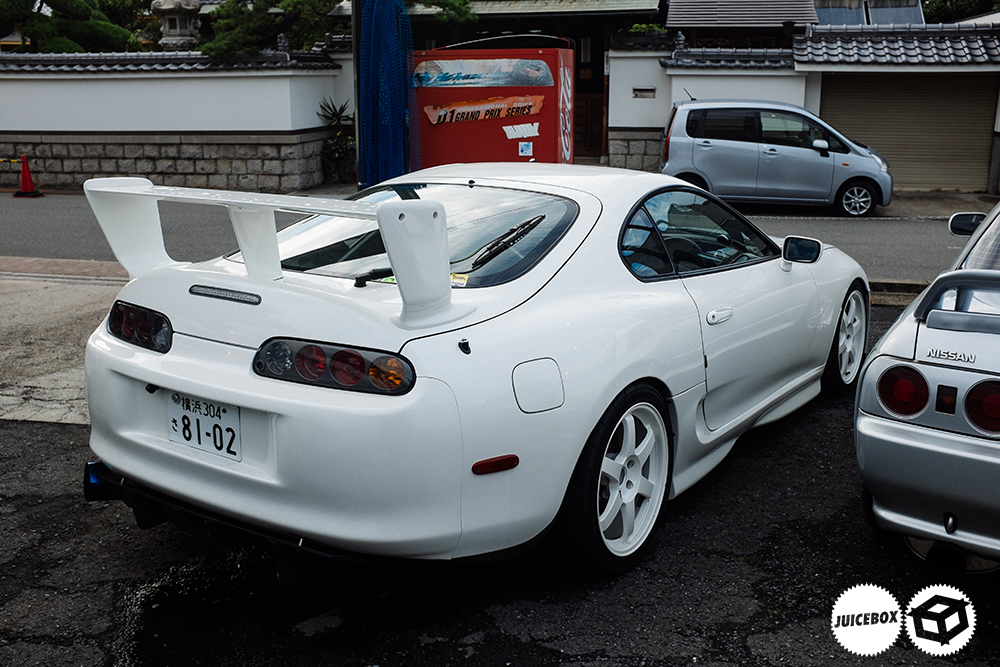 We would try to break the ice with a little google translate but most of the time we were neve really sure if they knew what we were doing or trying to say.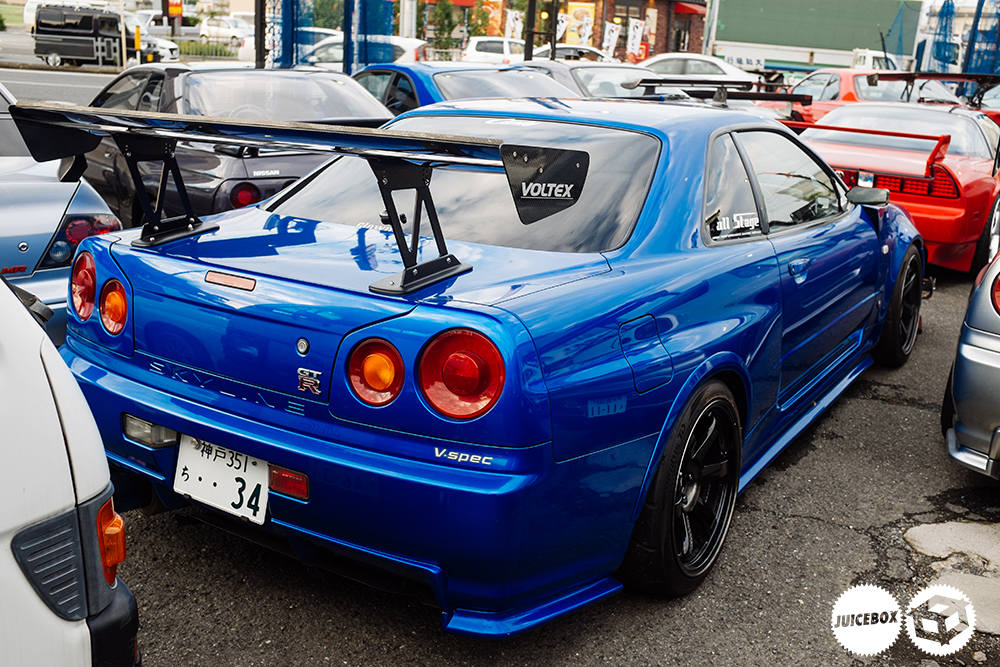 Each time was hilarious though and something you get used to being a weird foreigner.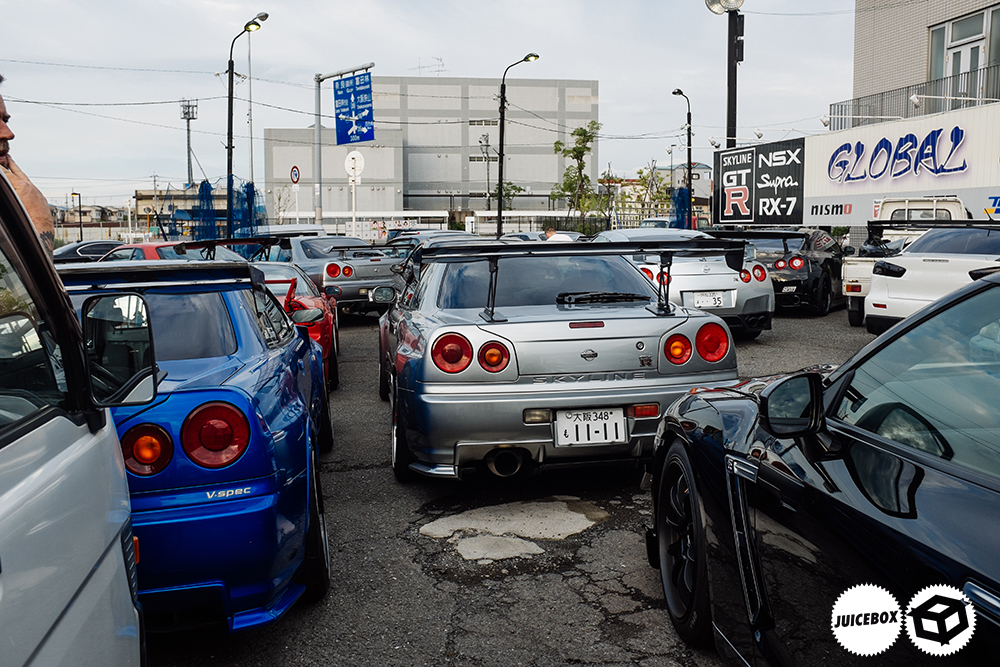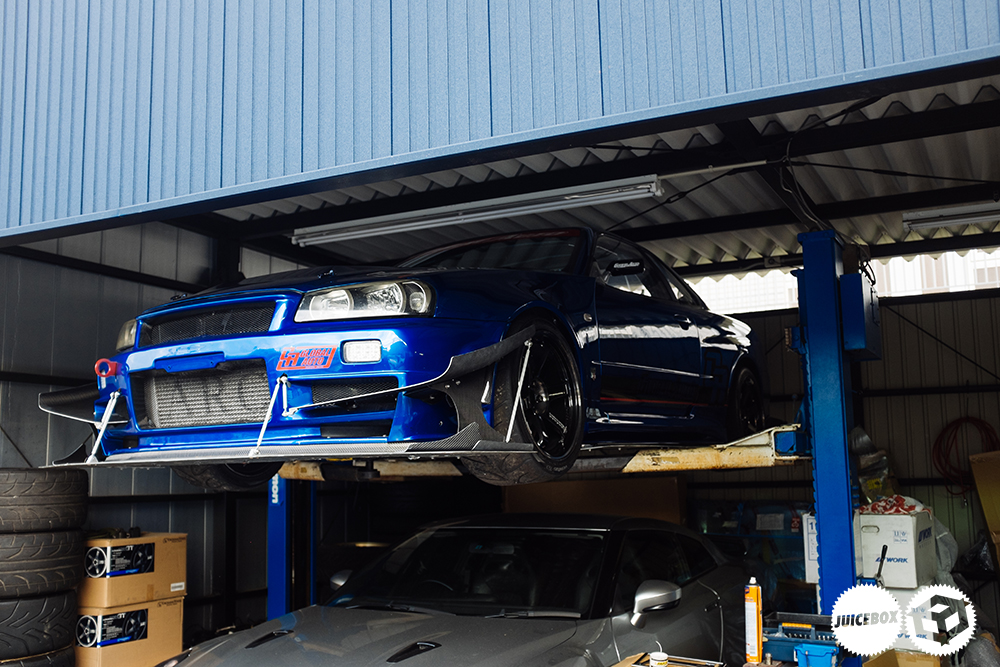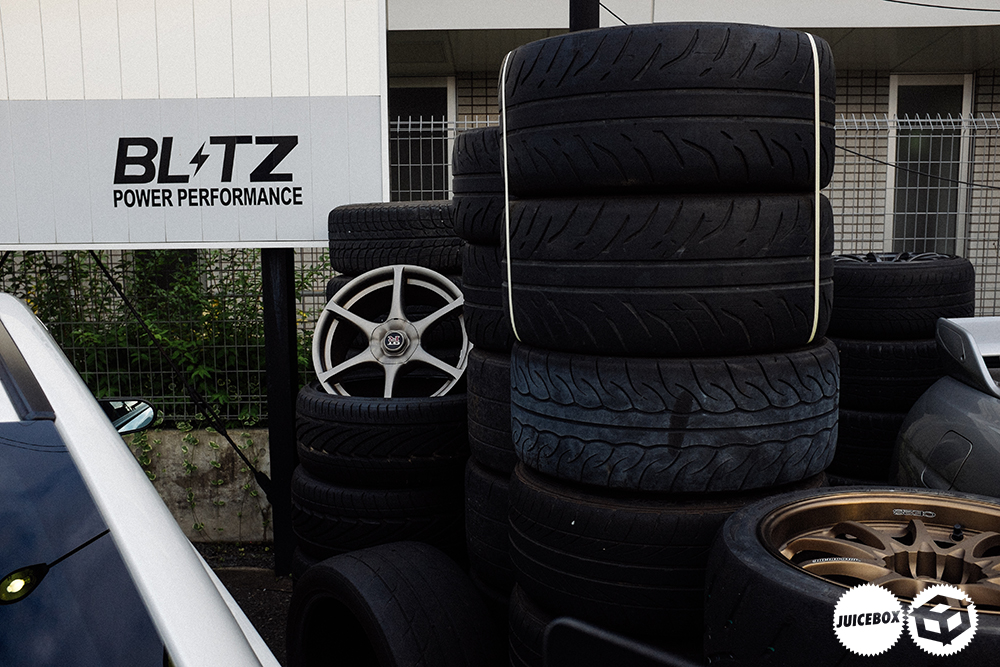 I'll never forget Global Auto, again just some dodgy music on in the workshop, a guy tinkering away at a time attack 34 GTR, no big deal and a stack of parts and goodies everywhere.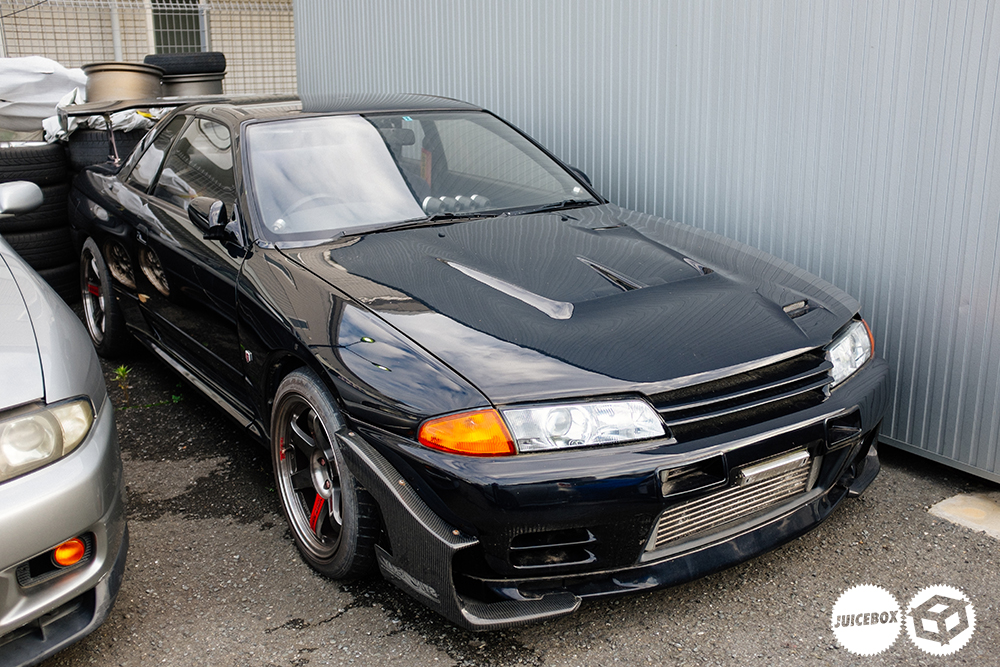 All I kept wondering was how they get the cars out from the back!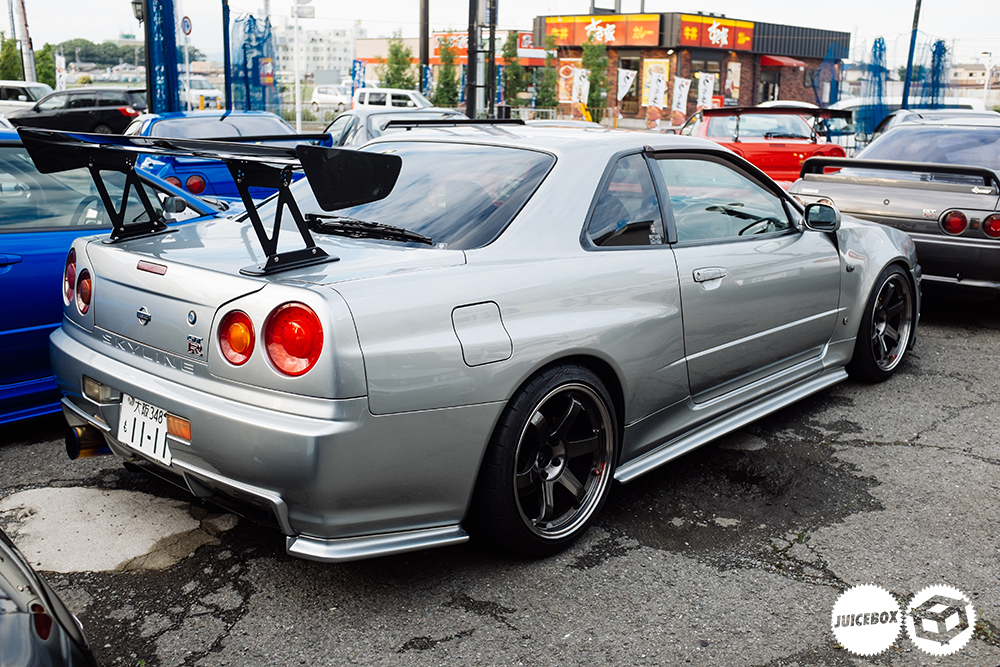 I made a small video walking past all the cars and before I made it back to the hotel it had been shared and went viral over the net.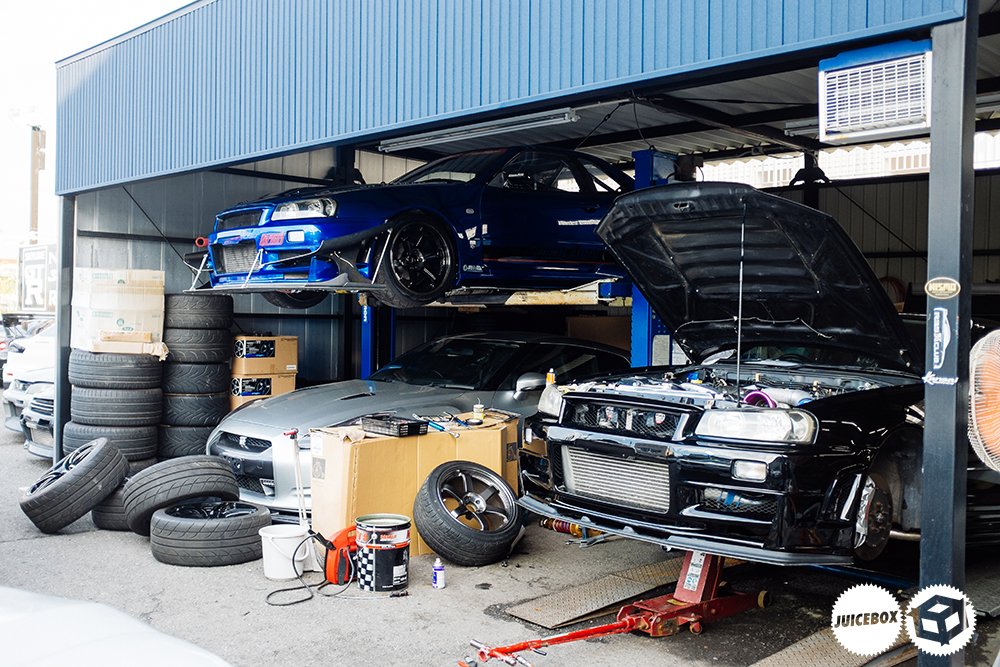 It surprised me how little people know of Global Auto.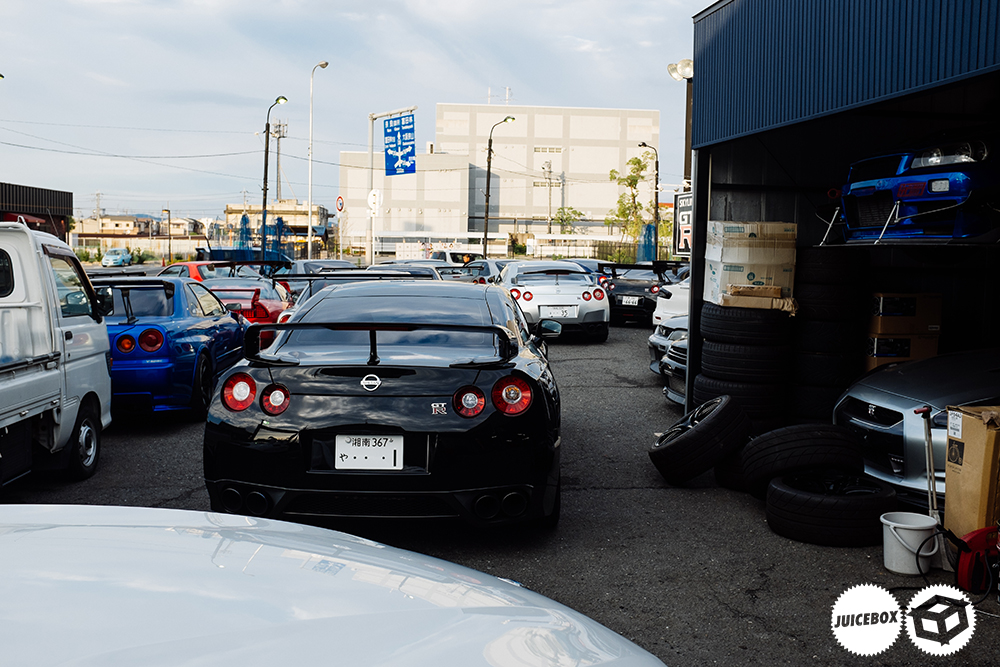 Global Auto's inventory is the cream of the crop. It really doesn't any better.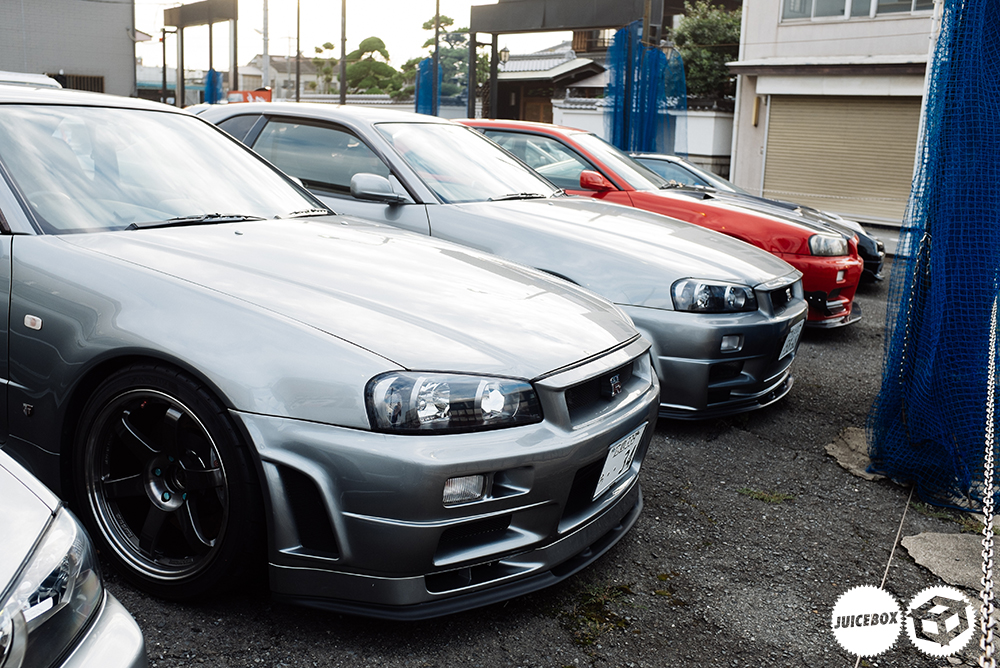 The location made us laugh, the premises is right across from a bicycle shop in a residential area with no security, nothing.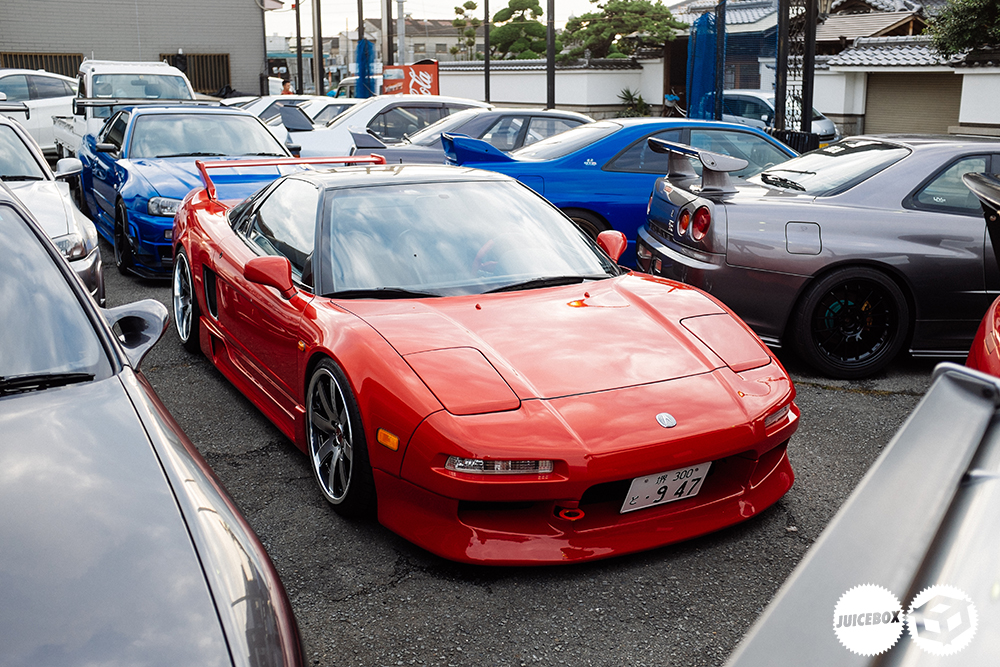 Just a gathering of superb childhood dream metal, traffic was slowing down to look at us being tourists, ill never forget that.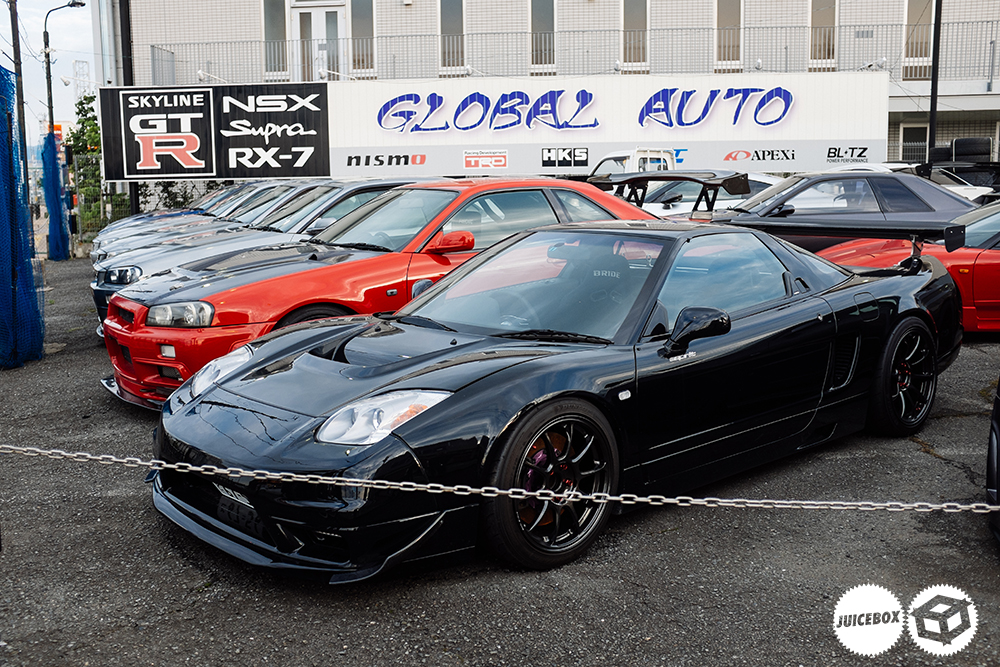 We were losing light so we did a few more laps trying absorb as much as we could, at one point we were just standing not even speaking.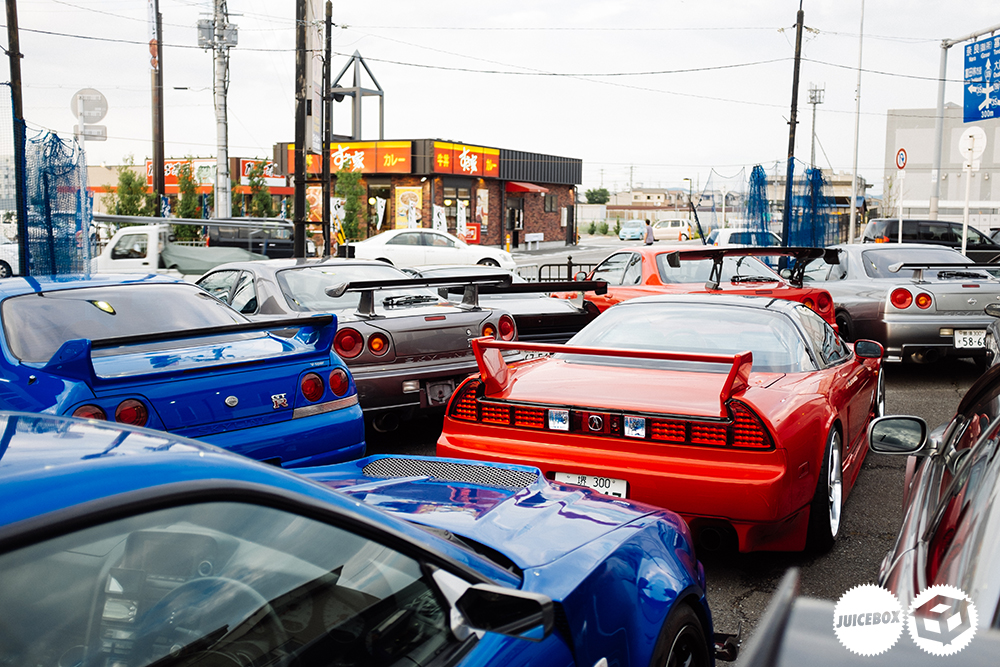 The sweaty palms in full effect with the sun slowly setting to the soundtrack of a dodgy Japanese pop song.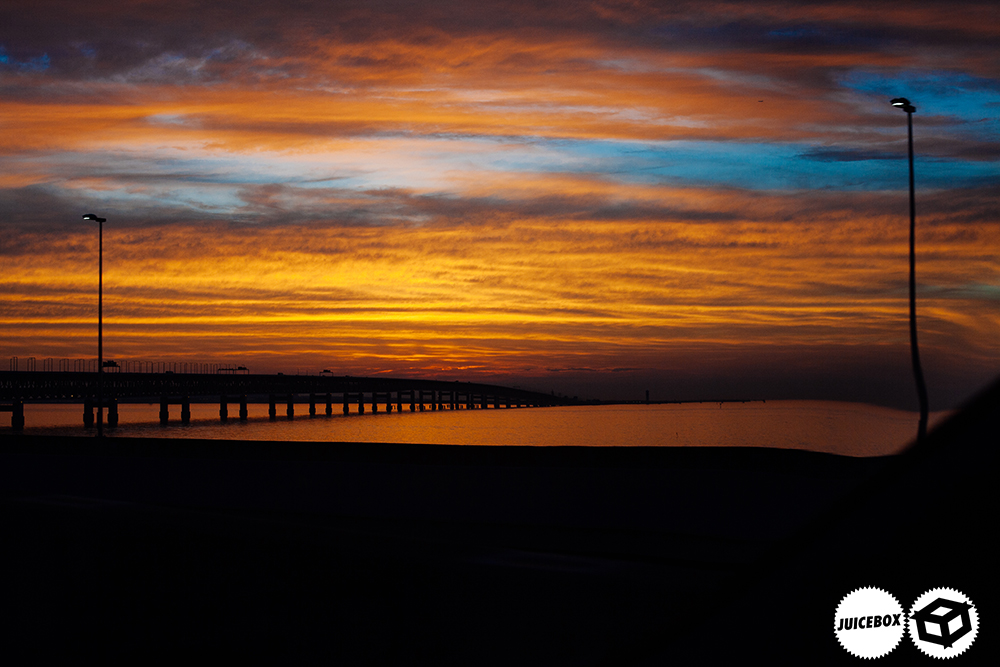 It really couldn't have been any better and I had to remind myself this was only day two. Stay tuned for much more next week.
I feel the days of long stories online in a blog format are dying so I really wanted to bring it back with these posts.
Thanks to everyone read the story so far.
Comments
comments
Powered by Facebook Comments