Forgotten Ferios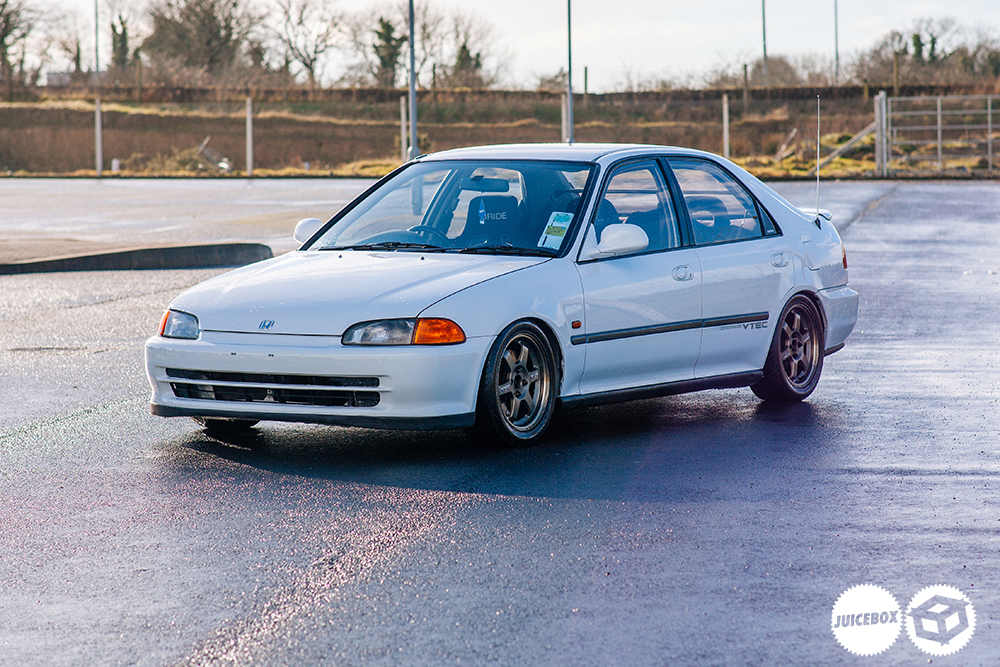 EG Ferios were everywhere back in the early millennium especially around big cities like Dublin. They were a popular grey import back before the whole Japanese thing really kicked off.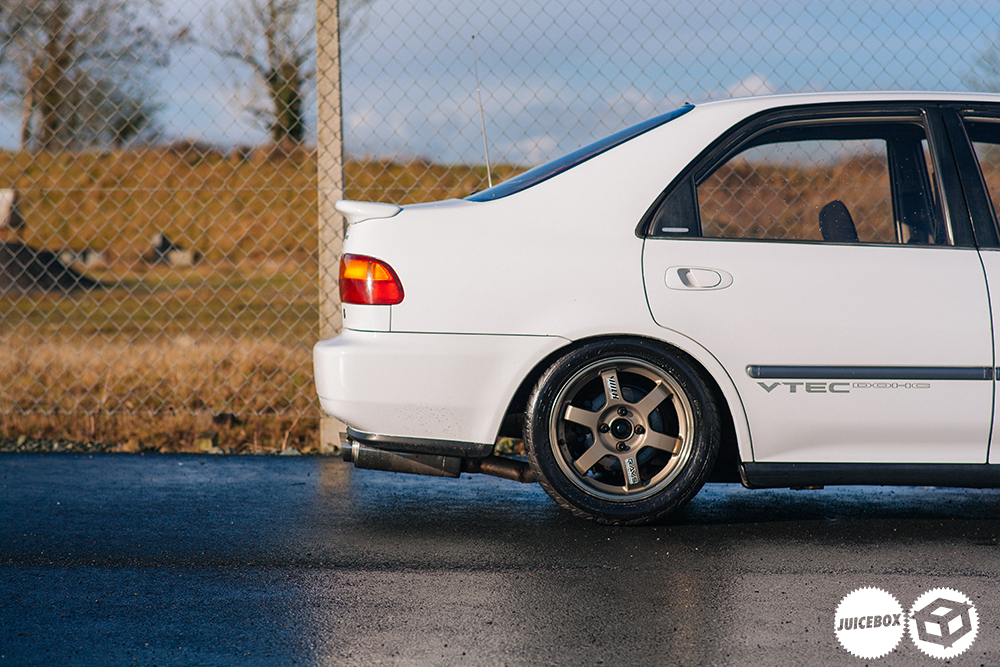 Many were blown away by the package that came in a four door civic. The most unassuming machine ever, especially because the base model was a 1.3 and incredibly common place machine on Irish roads back then.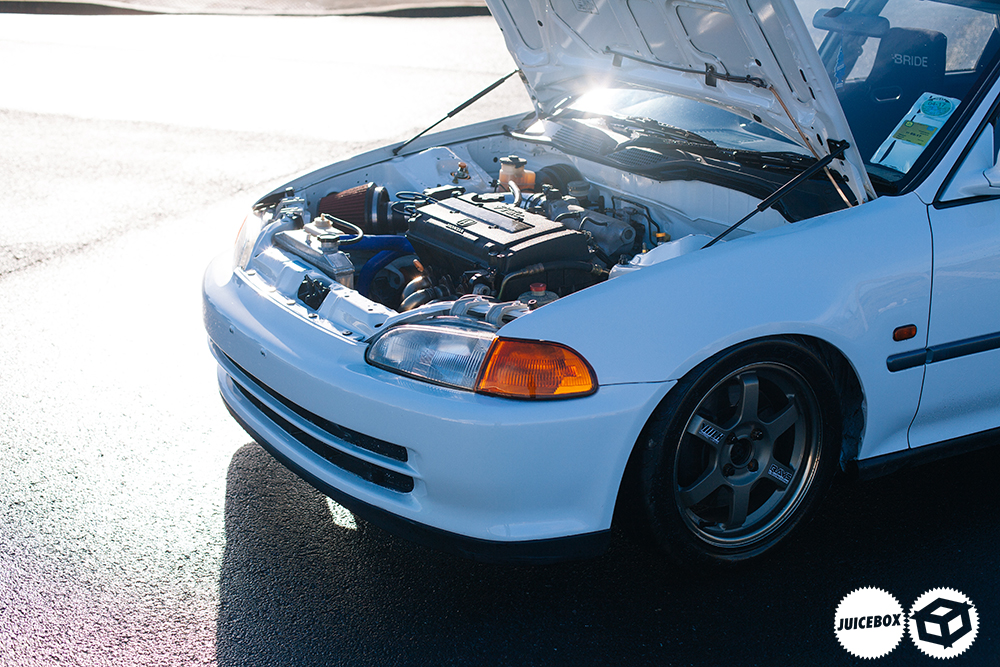 Japan has a habit of keeping all the gold for itself. Something it's been since it came into its own building cars. The "Ferio" is one of these cars. The Irish quickly caught on and models started creeping into this country.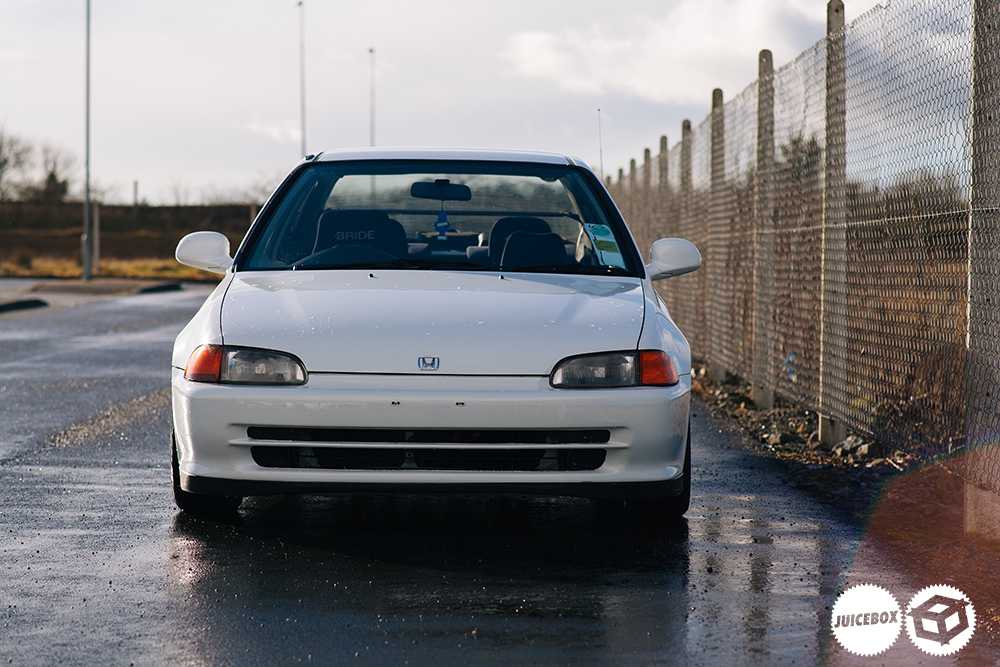 The Ferio was everywhere back around the turn of the millennium. From the unassuming Dublin city driver, the eager enthusiast and eventually the scaldy character who would inevitably plant many of the cars in the ditch.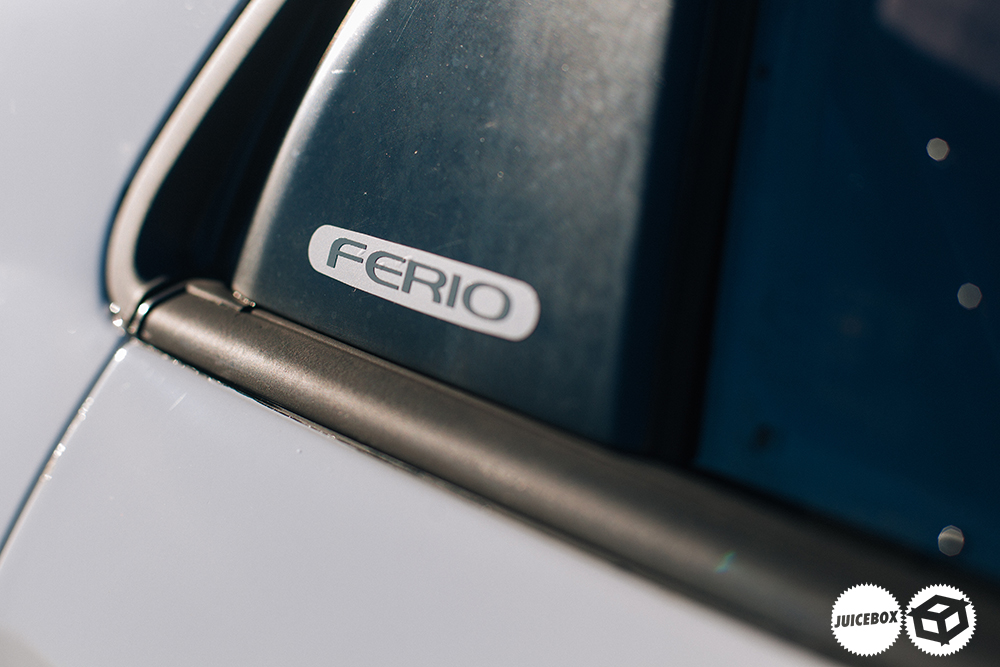 Literally, overnight the Ferio and many EG civics were no more. The plentiful supply people fooled themselves into thinking we had dried up rapidly. Cars were crushed because the shells had some rust and engines and boxes taken out and put into the more nimble more agile EG hatchback.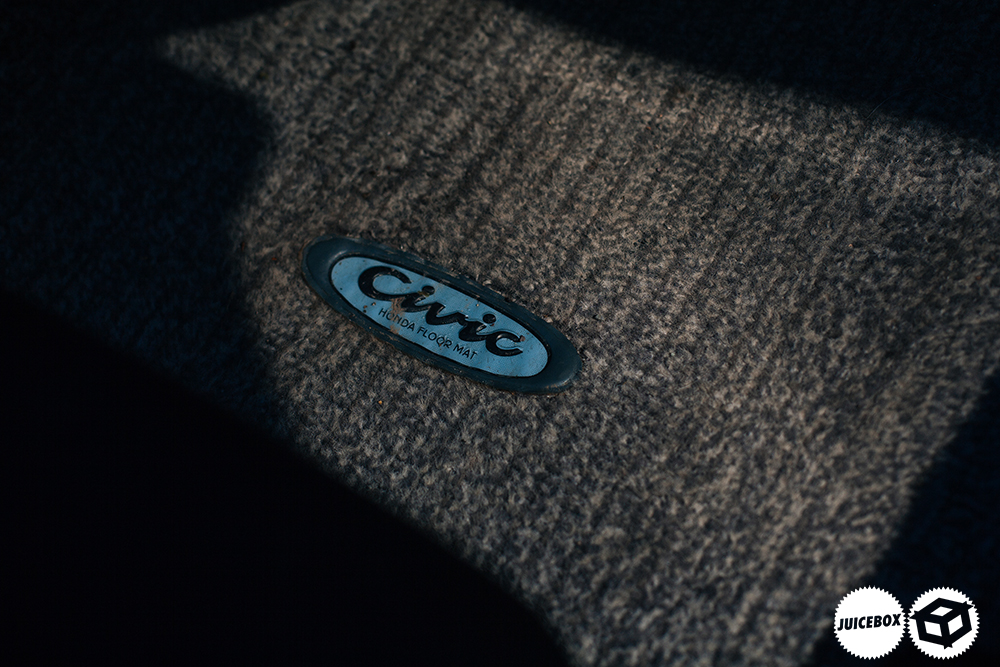 I can't recall the last time I came across a Ferio let alone an EG6, it's scary how quickly this stuff has evaporated and its far from over.  When I first laid eyes on Ronan's example last year at the BBQ I fell head over heels in love with it.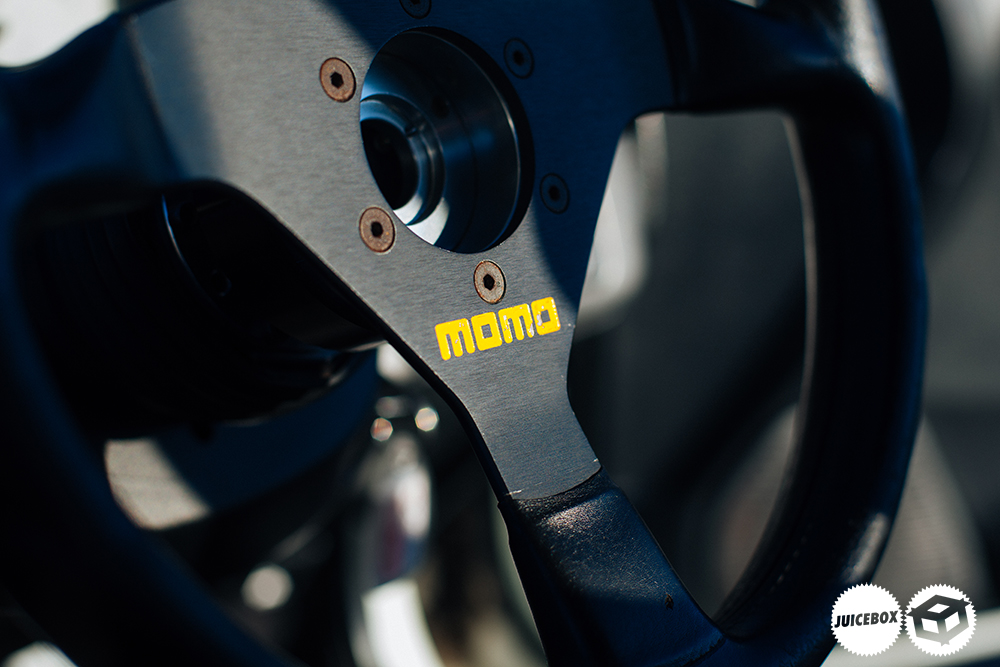 It's the sort of example you show a friend that's not a Honda person and it would be hard for them to hate on it. It's super clean, simple and above all timeless. The kind of build that will look just as perfect twenty years from now.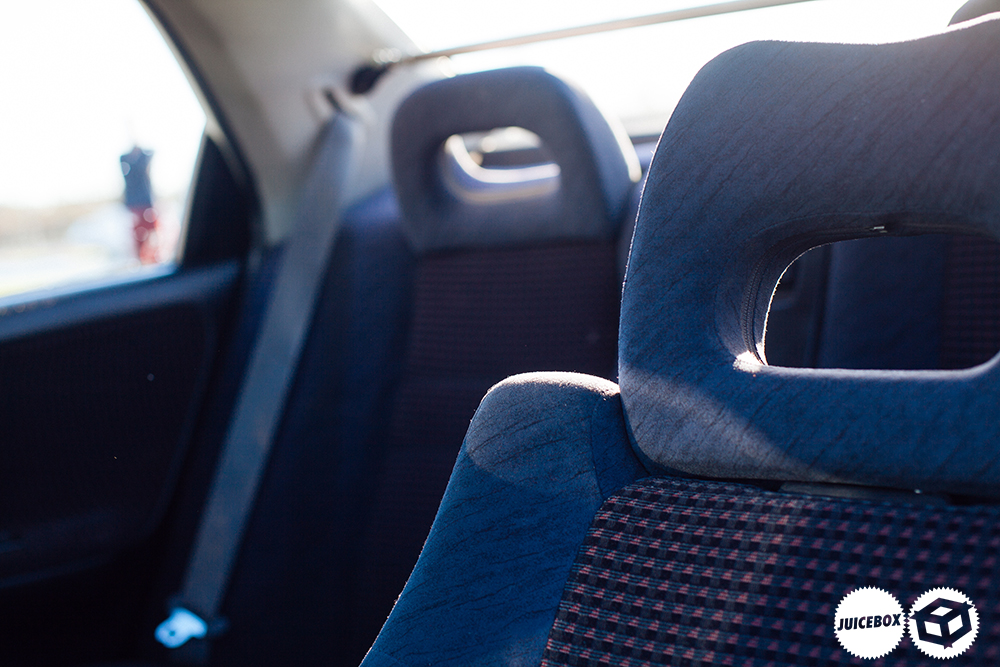 This one was brought into Ireland in around 2000 and somehow survived the Ferio massacre eventually landing in the capable hands of a willing enthusiast. Ronan quickly got lost in the vortex of converting this thing into the ultimate four-door Civic.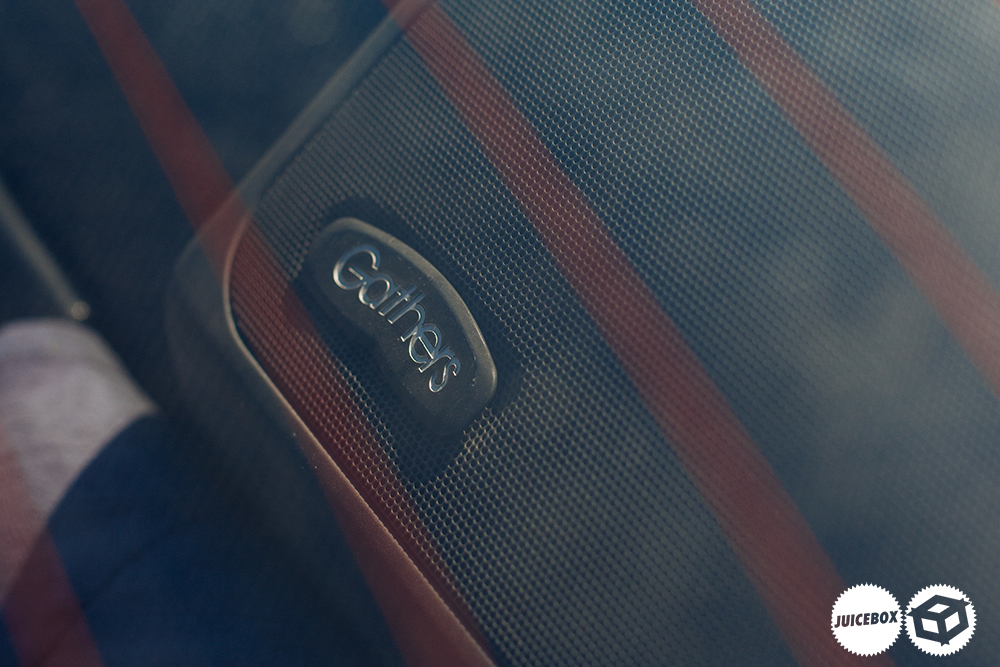 The car is an EG8 civic, not quite the highly desired EG9 Ferio model which came with all the goodies but this wasn't an issue. Everything he could take from EG9's he came across was fitted to a ridiculously clean shell.
Exterior wise the car has been fitted with all EG9 bronze glass. The tyre profile is perfect around the TE37's, the ride height is perfect, Ronan nailed the visual aesthetics. Less is truly more here.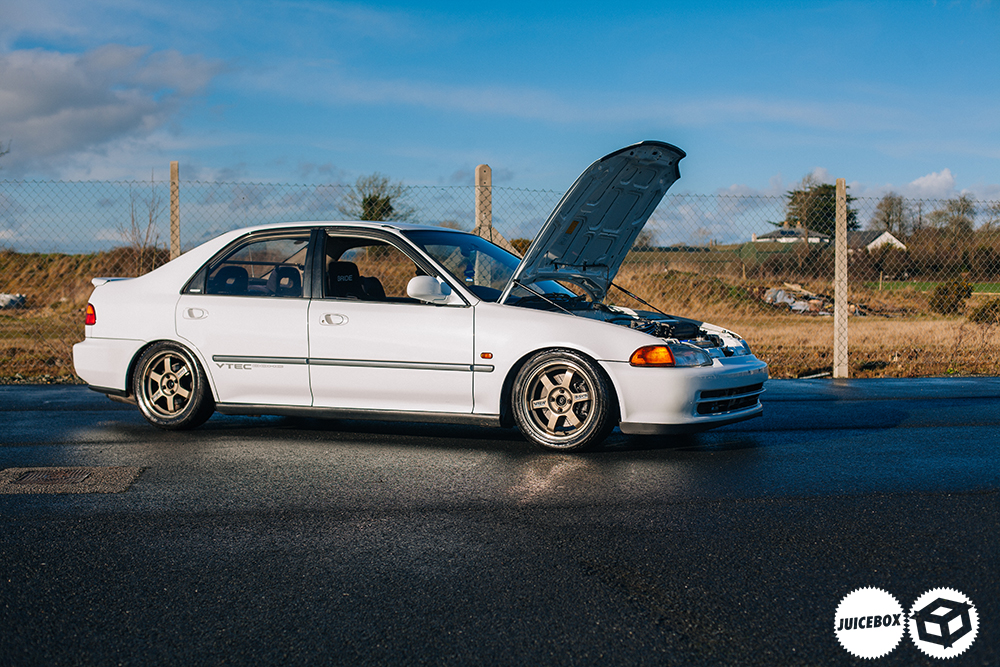 Pop the bonnet and you are greeted to a fully flushed bay, all done by Ronan himself. The beating heart is a freshly built B16a with oversized high compression pistons, a ported and polished head, dual valve springs and Skunk 2 tuner cams. This thing can move!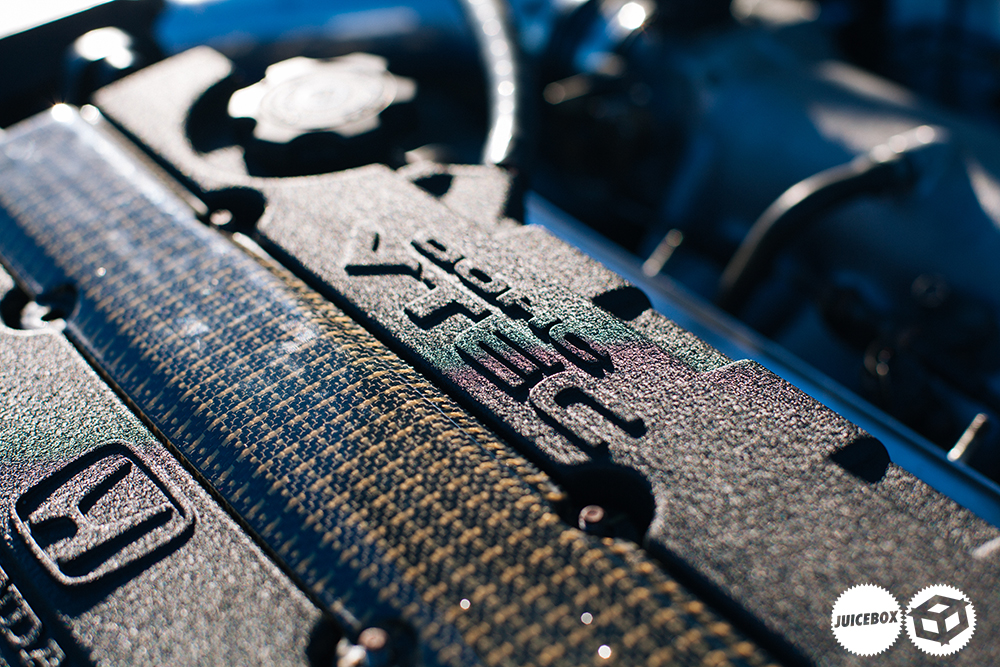 It's a perfect blend of form and function, a car that is driven hard but rivals a show car. It doesn't get much better. The car is mapped on a p30 ECU with a chrome chip and launch control. The Ferio made 194 BHP with 132lb\ft of torque.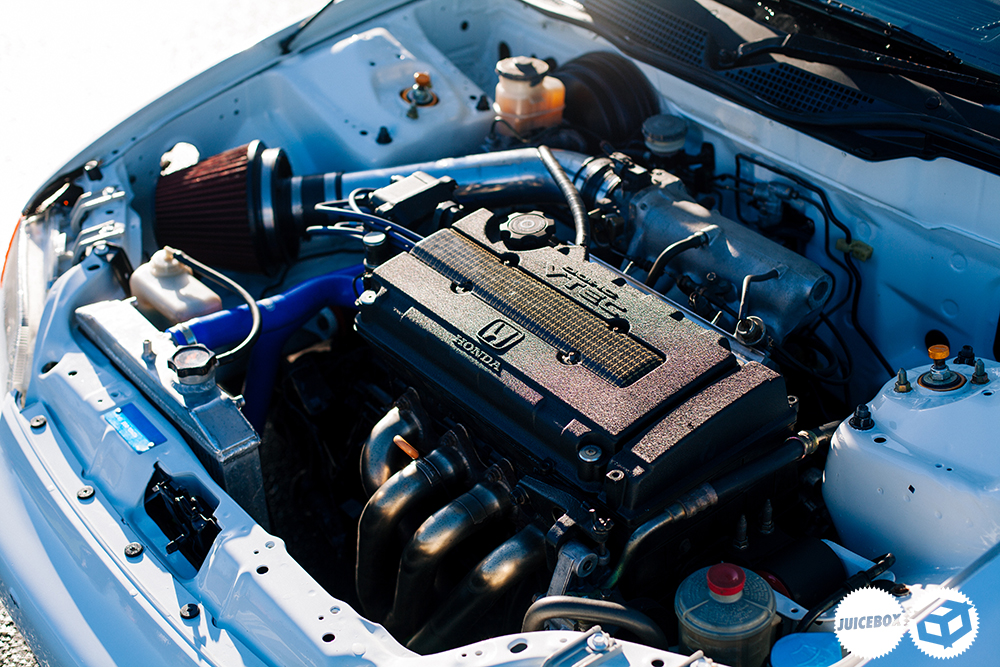 The engine bay is a sight to behold, The B series sits on innovative engine mounts. Some little eye-catching bits include the NGK leads and Kevlar plug cover.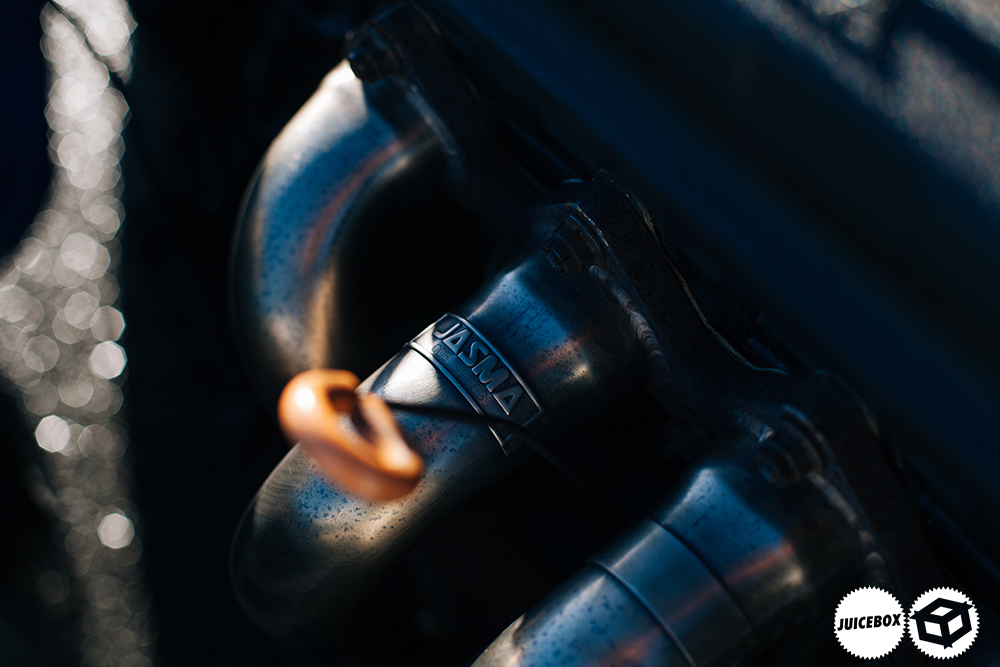 Every gasket and seal were replaced, it has a Fidanza flywheel and a 3 puck Exedy clutch. That delicious B series rasp is sent through a 2.5 inch 5 Zigen full Fireball system.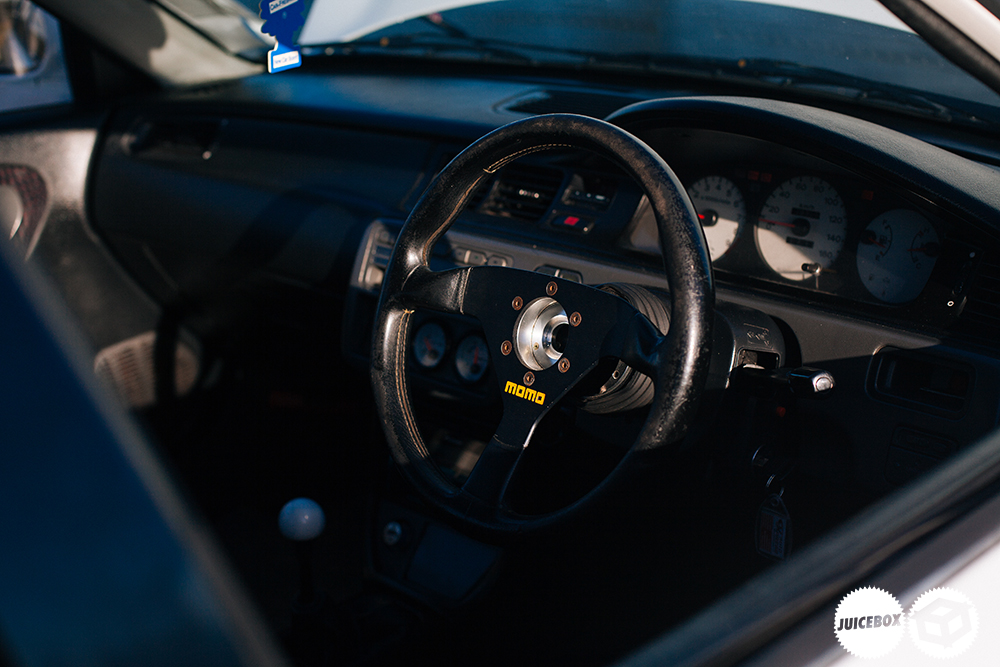 The cockpit was treated to every single EG9 piece Ronan could get his hands on. A full black EG interior with a fixed back Bride Zeta for the driver. Sir clocks replaced the standard and EG9 mats are a nice addition for feet.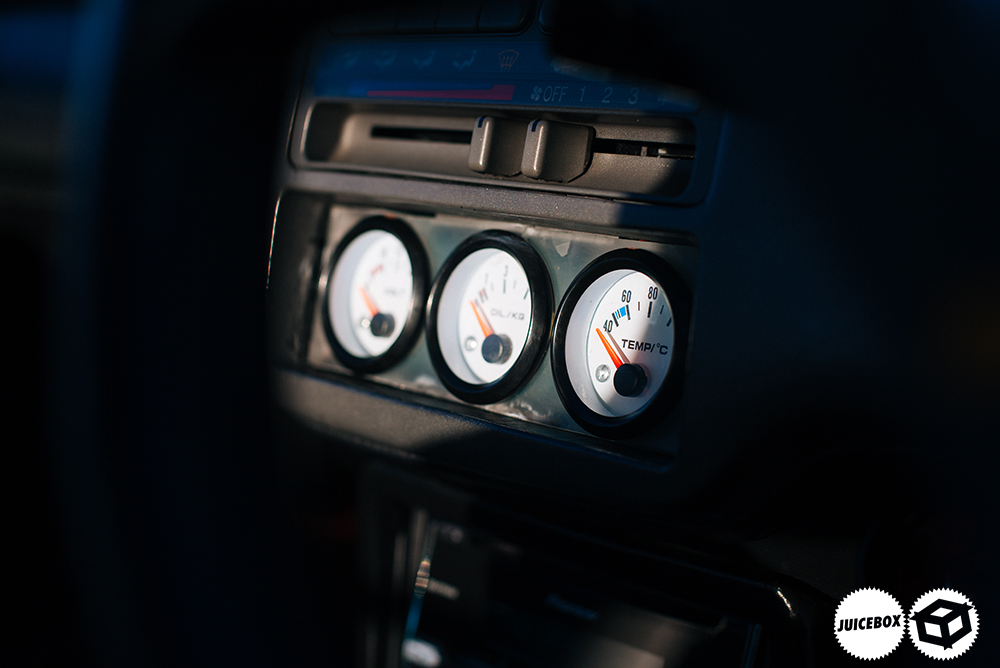 The centre console was replaced with a double din to fit a head unit gauge cluster. Honda heads will note the long armrest and the rear Gather speakers. A nice momo wheel with a quick release hub accompanied by a Buddy club shift knob finishes the inside.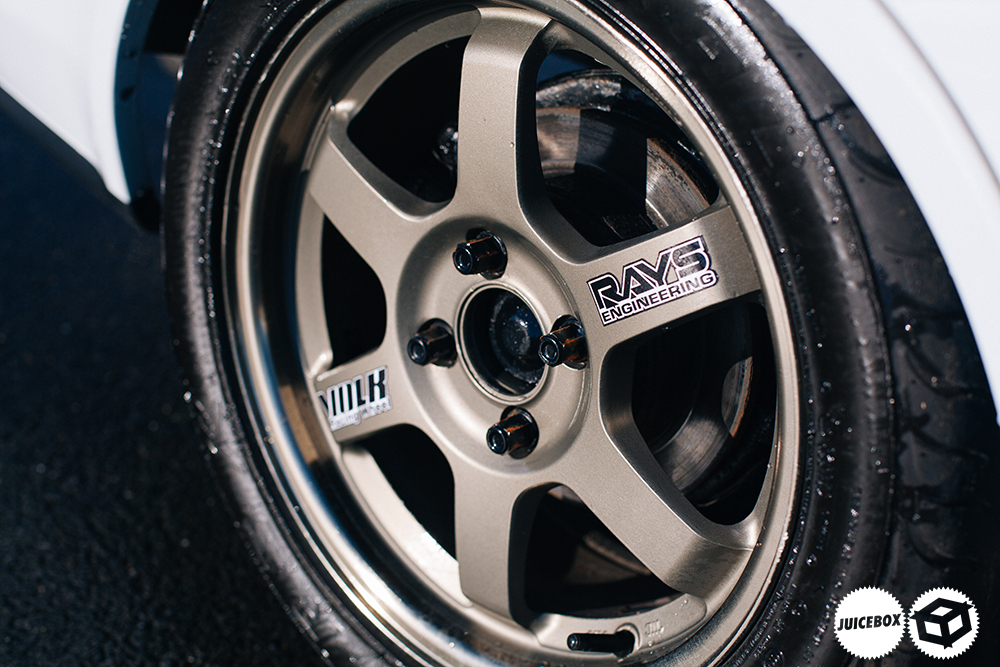 Yellowspeed coil overs keep handling in check accompanied by a fresh poly bush kit and a combination of OEM Honda bars and aftermarket. Braking is achieved through a set of ATR twin pot calipers which have been freshly rebuilt. New discs all round with 282mms up front and standard SIR's in the rear. The car sits on none other than TE37s wrapped in sticky Federals.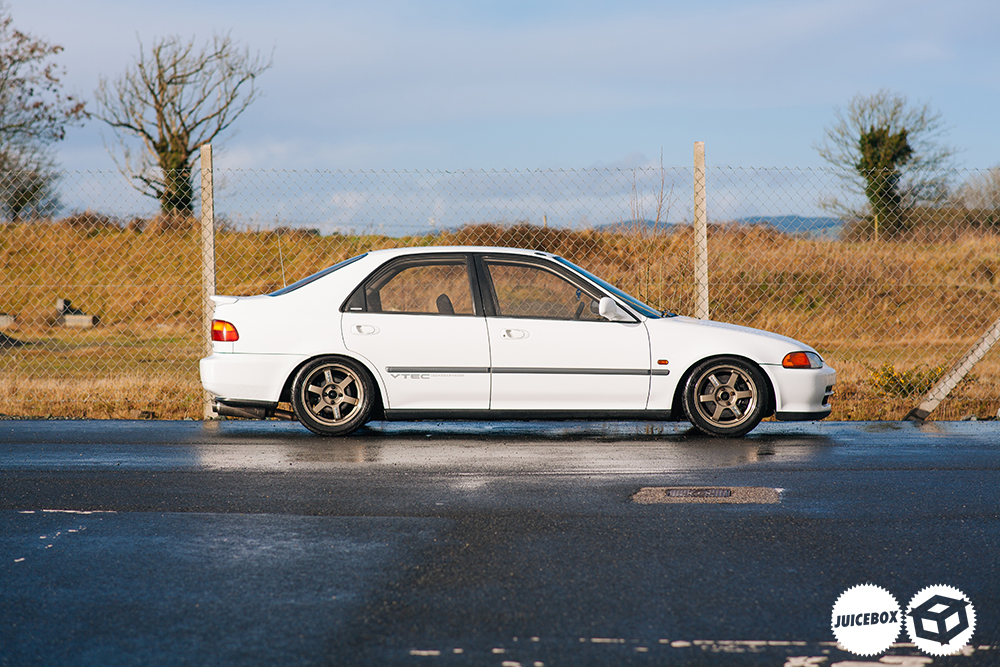 What more can be said about this car? This is the perfect EG Feri saloon. This Civic is permanently burned into my head as the perfect EG Ferio. It's executed to perfection with subtle tasty modifications. A true ambassador for all Ferios out there.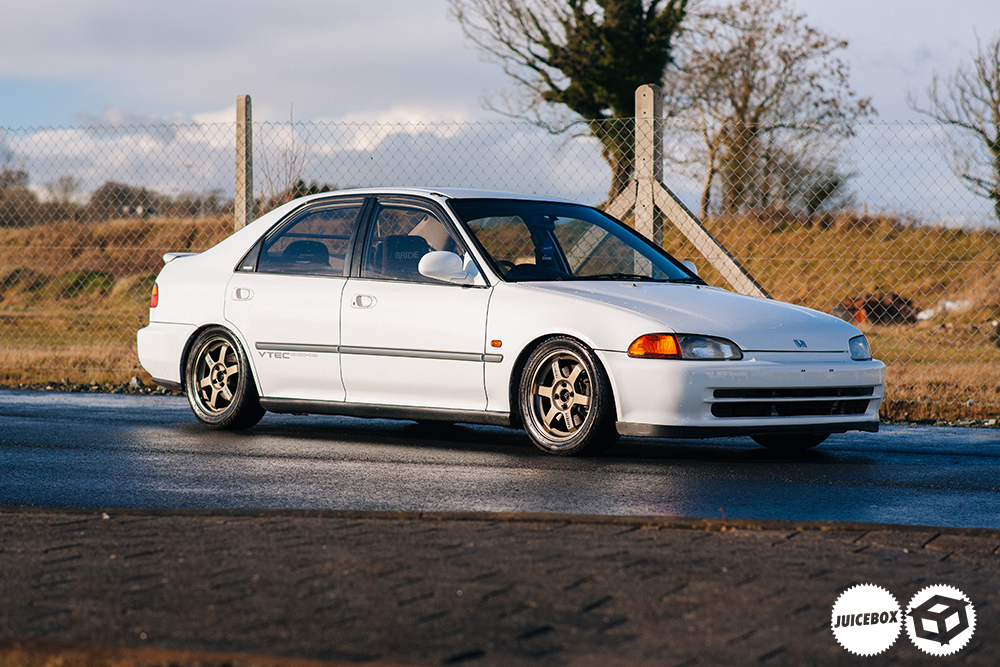 Let's hope a few more like this come out of the woodwork over the coming years, such a great car. Long live the Ferio!
Wheels/Tires/
15 x 7 Bronze TE37s
Federal 595rsr tyres
Bronze TE37 in the boot as a spare swell.
Suspension/Handling/Brakes
Yellow speed coilovers.
EG9 front subframe with anti roll bar.
Full polly bush kit
Skunk 2 class.
Teal green ASR bar.
Beaks bar.
ATR twin pot calipersS freshly rebuilt.
New discs all round with 282mm up front and
Standard SIR setup in the rear.
Carbon Lorraine RC5 pads in the front.
1″ master cylinder and servo from 98 spec itr ..
98 rear antiroll bar
Transmission
S4c box
4.7 Final Drive
Fidanza Flywheel
3 Puck Exedy Clutch
Exterior
EG9 Brown Glass
OEM Ferio EG8 exterior
Interior
Sir2 EG9 interior.
Bride zeta 2 as driver seat.
Sir clocks.
Japanese flare.
EG9 mats.
Double din centre console
Headunit
Momo steering wheel with quick release hub.
Single din gauge pod with
Oil , Battery, and water temp gauges.
Long armrest.
Rear gather speaker.
Buddy club gear knob with ITR linkage.
Engine
Freshly built b16a,
Over sized high compression pistons,
Ported and polished head
Dual valve springs,
Skunk 2 tuner 1 cams.
P73 intake and throttle body,
K20 injectors.
2.5″ 5zigen manifold
2.5″ midsection
2.5″ 5zigen fireball axle back.
Baffled sump
Every gasket and seal in engine has been replaced.
Mapped on p30 ecu with chrome chip .
Shift light and launch control.
Innovative solid engine mounts .
Blue Samco hoses.
Carbon kevlar plug cover.
Blue ngk plug leads..
Car made 194bhp on dyno and 132 lb\ft of torque.
Full wire tuck carried out by owner.
Comments
comments
Powered by Facebook Comments