Down for life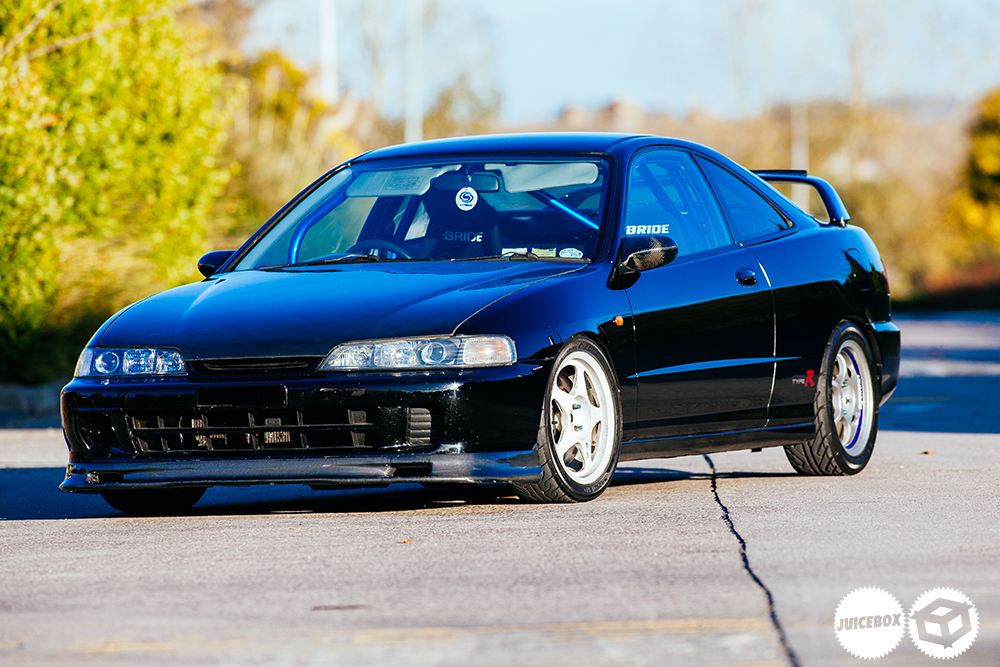 Jackie is no stranger to the website having his infamous DC2 fronted EG6 featured a few times in various states. I will put it out there that his EG6 had the best DC2 front-end conversion I have ever seen.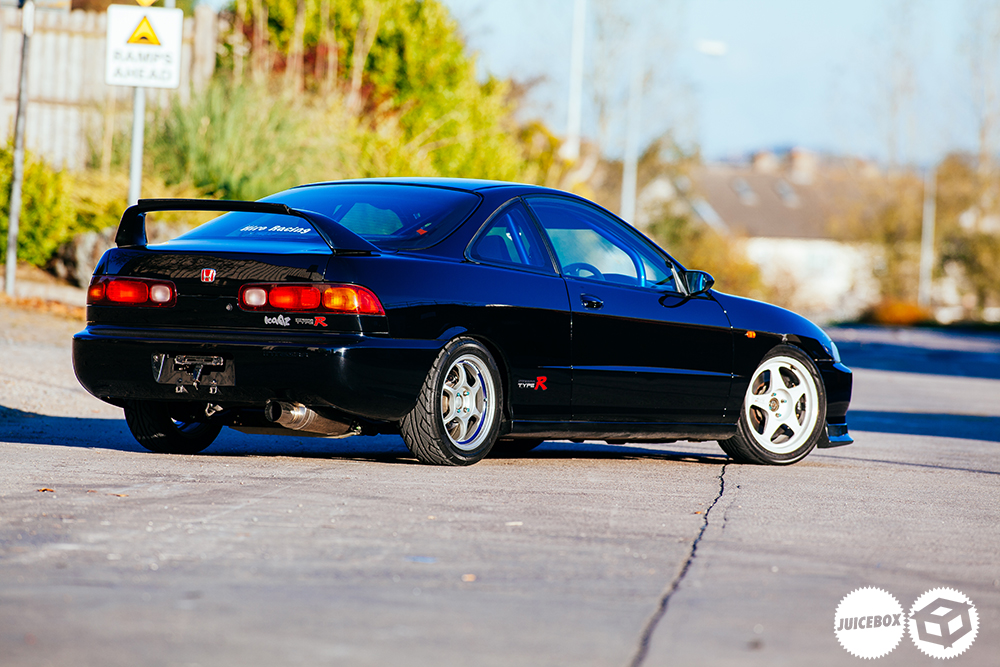 The car itself was flawless, a top shelf Honda build, it raised the bar for quality in this country. When I found out he was selling that car I was shocked. It had been with him for so long and the car that got him completely sucked into the world of Vtec.
This wasn't the end, not long after Jackie was back swimming in the deep end. The Honda scene as a whole took a dive over the last few years. Many that moved on to either bigger rear wheel drive cars or out of the scene altogether.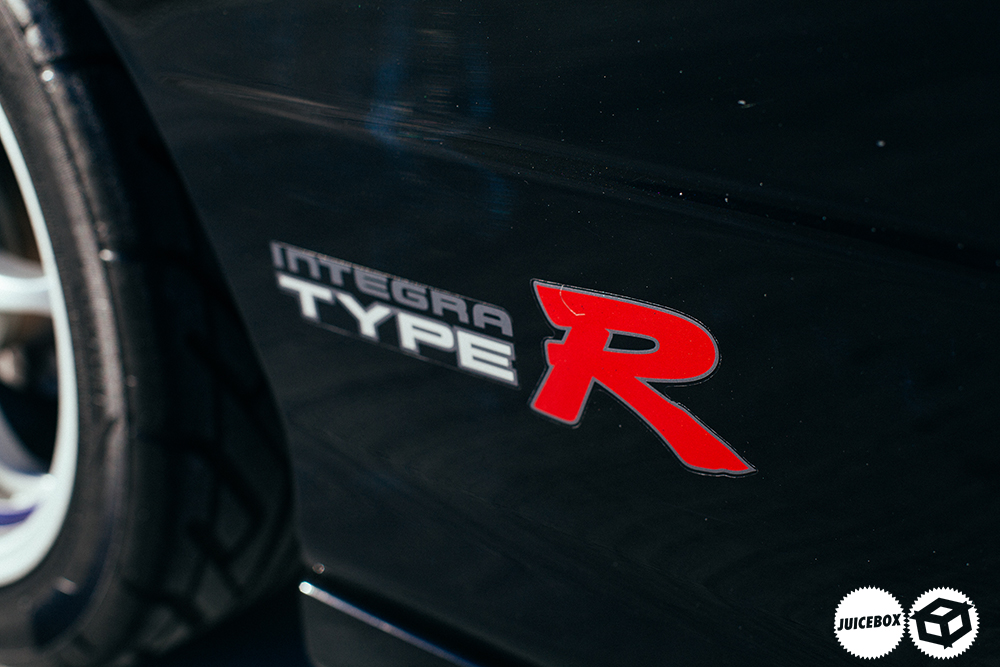 Hondas have always been a weird car in Ireland, they find themselves in the hands of either a solid human or the dodgiest fuckers in the country. It's safe to say that most of the Hondas Ireland have adopted have had a hard life accompanied by a not so desirable image. Regardless Jackie has maintained his love for them over the years and this is his latest creation.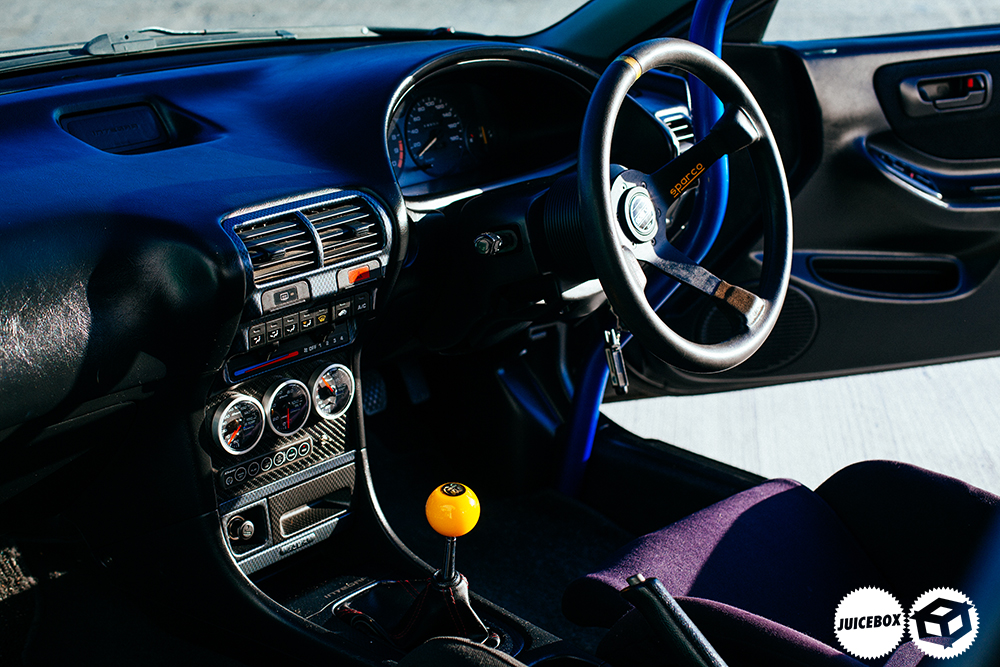 The car was completely unplanned. Acquiring the shell for a good price, parts just started gathering and before he knew it a damn good DC2 was staring back at him.
A panel beater by trade, Jackie is notorious for having some of the best hand in the business and as with that career choice comes a razor sharp eye for imperfections.
I was shocked to see the body on this car looking a little more used than his usual show standards. Its got to be tough spraying cars for a living and trying to maintain your own pride and joy, especially a daily driven one.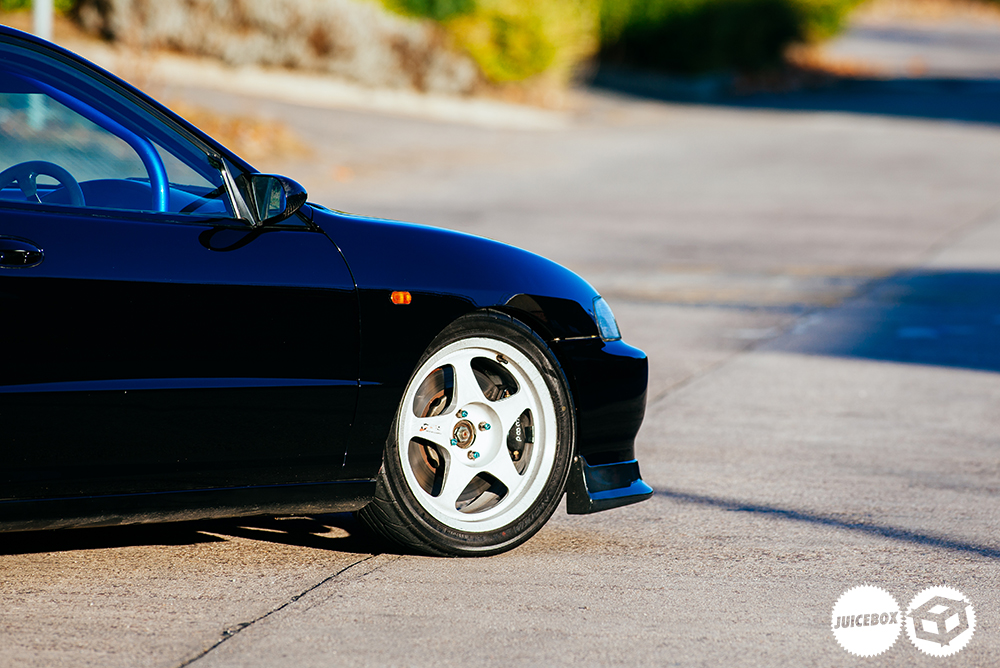 The little imperfection that we wouldn't even notice, the stone chips, the stuff that used to drive him nuts he turns an eye to it with this build. This is the car he can jump into and trash out a back road without worry.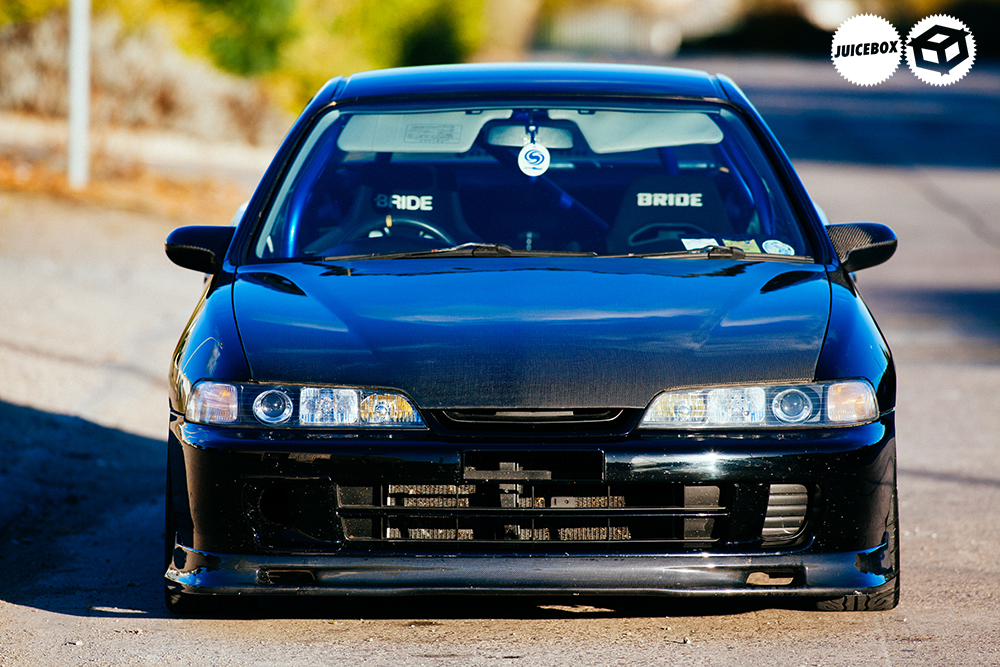 Outside the classic formula is in place, a Spoon carbon bonnet, splitter, and mirrors accompanied by a J's racing front bumper duct. At the rear, the spoiler made friends with a Honda outfit carbon Gurney flap.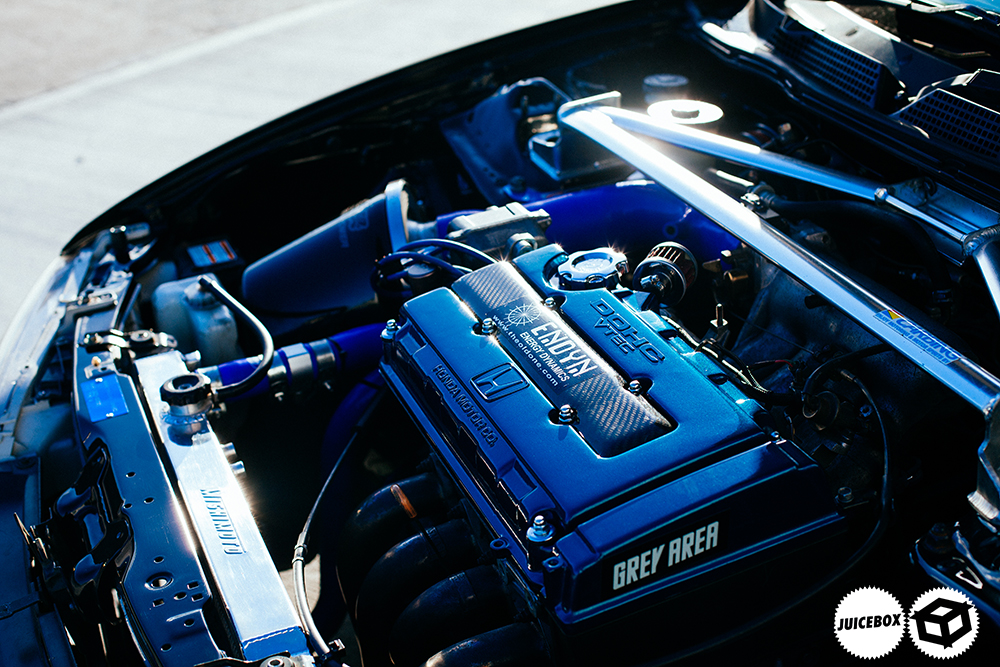 The heart from the EG6 was re-used for this rolling shell, a B18c with civic type r Pistons and a decked block.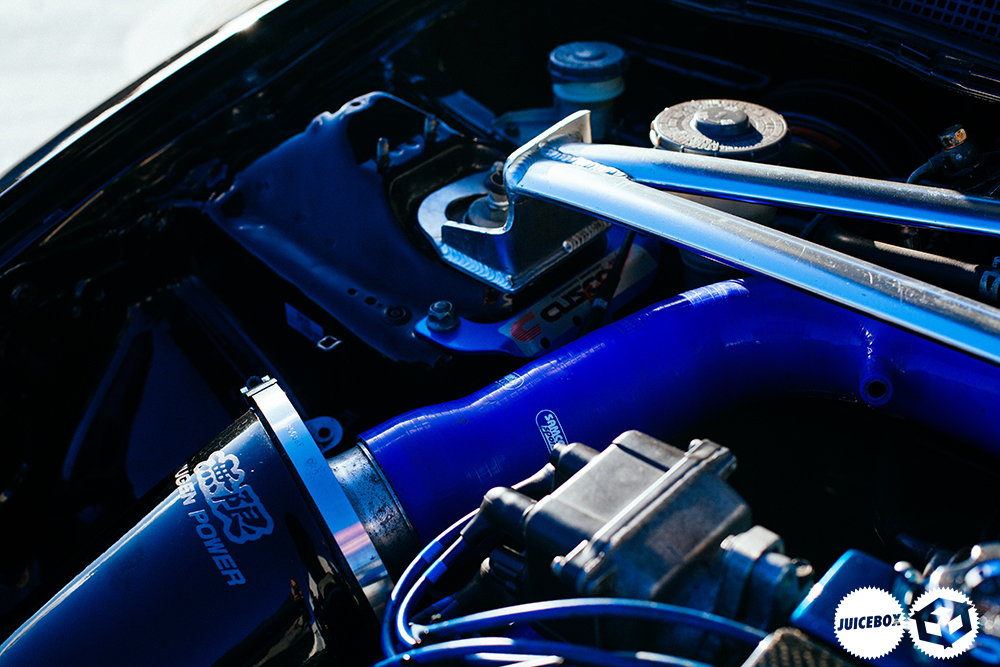 The build escalated quickly with a Walbro fuel pump, a port skimmed and polished head and H22 injectors. He couldn't help himself and added a Mugen airbox and manifold.
Being daily driven, Jackie told me at one point he had almost forgotten why this love for the Honda sparked in the first place. This DC2 was the car to reignite that feeling.

Inside the car has a very raw feel to it, a Bride Zeta mated to a super low rail accompanied by a Bride Brix, a collection of Defi Gauges wrapped in carbon look at home awhile the rear is completely stripped.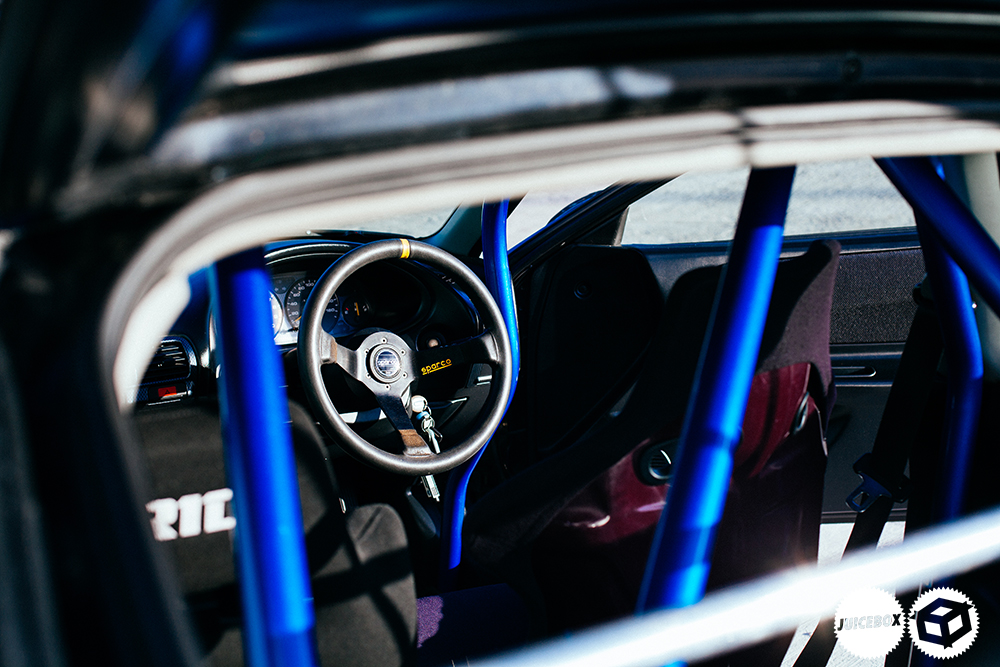 The Black interior bounces nicely against the blue Cusco 7 point cage. The radio has been moved to the glove box and a little Mooneyes gear knob grabs the viewers attention in a sea of black.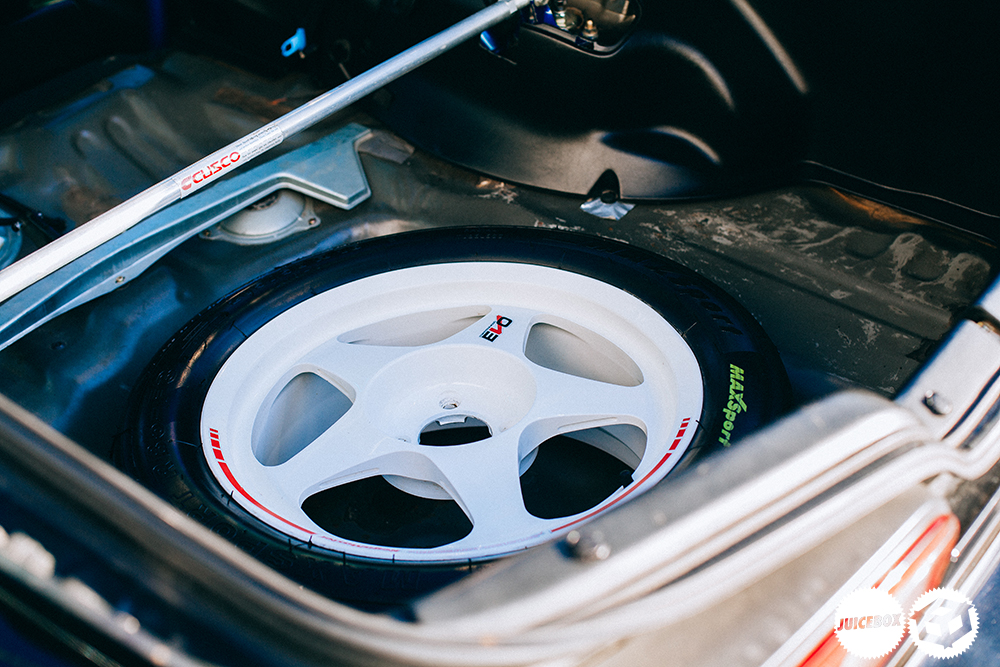 The car is purposeful but still retains that level of quality Jackie upholds with his cars. It's striped, simplified and raw without looking trashy.
The real beauty behind this Integra is the setup. It's been mapped on a Neptune ECU. The Kaaz 1.5 way works wonders with the 98 spec gearbox which Jackie replaced 4th and 5th with the 96 spec variants and Syncrotech carbon synchros.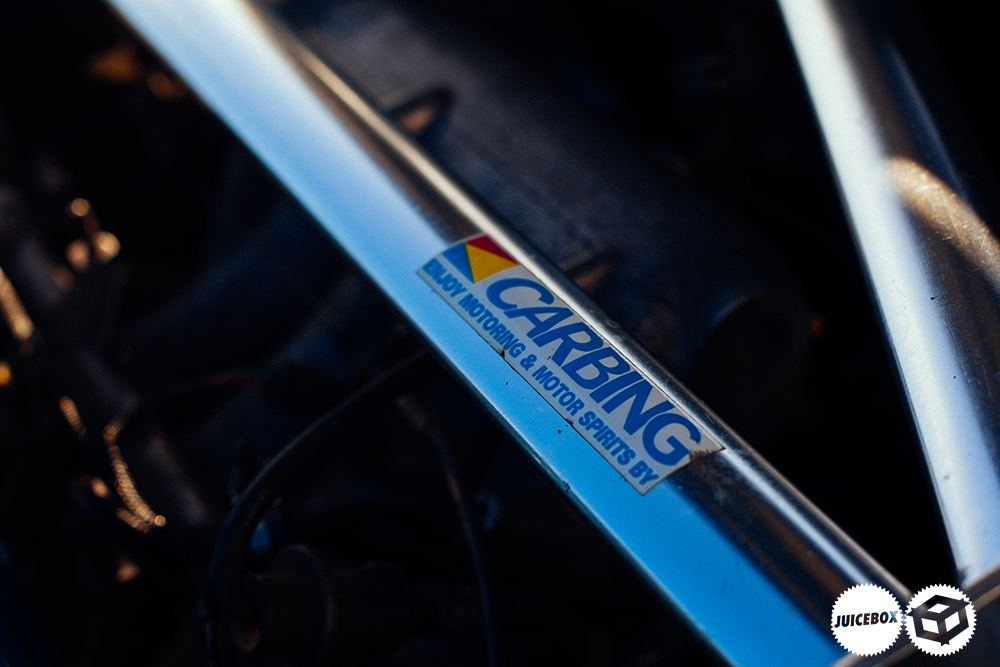 For handling a combination of BC coilovers accompanied by a sea of Buddy club arms and struts by Cusco and Carbing keep things rigid. The entire setup has been fully poly bushed for further stiffness.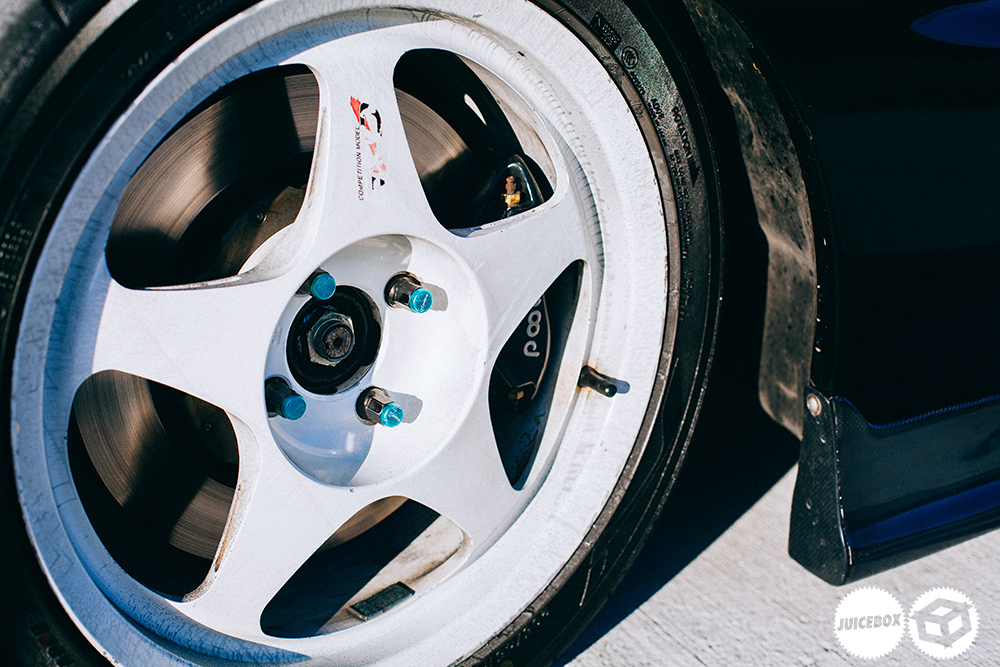 Braking is taken car of by a set of Wilwood 4 pots up front with 310mm discs. Grooved discs replace the standard on the rear and have been treated to EBC red stuff pads. The lines have all been swapped out for braided.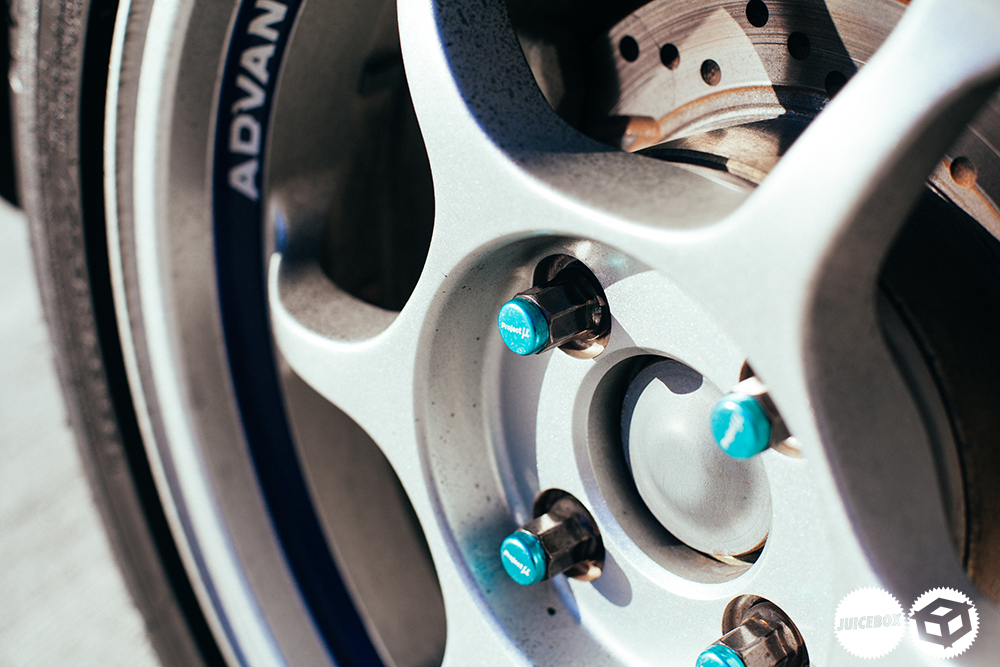 Holding everything on the road are Regamasters up front wrapped in Advan AD08R's and RG1s at the rear wrapped in Achilles 123s's. This car is one of the best handling Integras I have ever had the chance to experience. It's perfectly balanced with just the right amount of power and handling upgrades.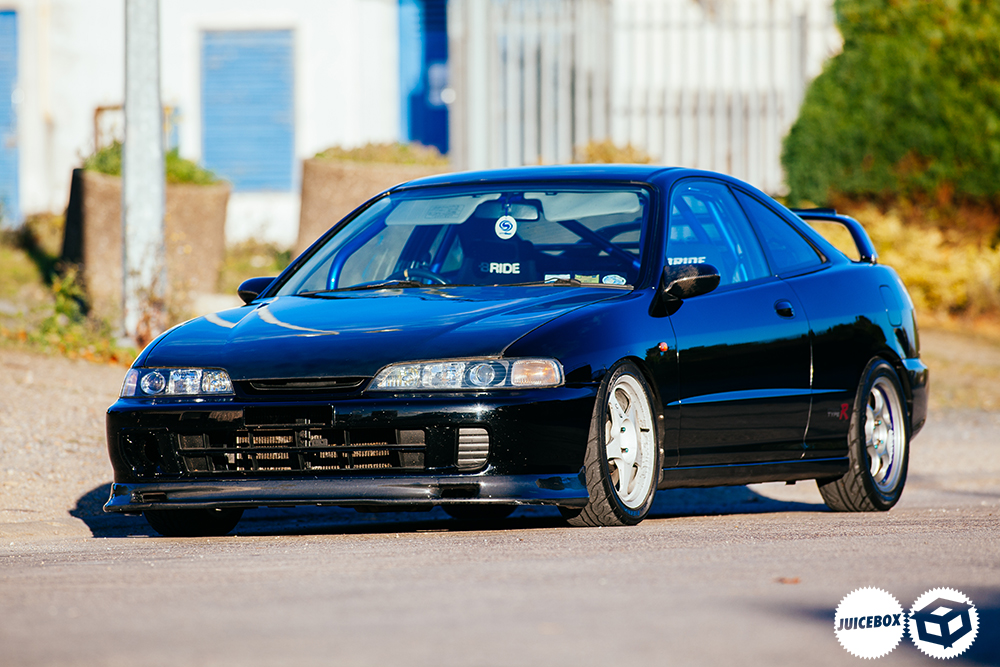 Seeing the smile this car gives him, many years on as he bangs gears, reminiscing about the "good old days" hit me right in the feels. He's a true Honda head and a guy that is married to these things for life.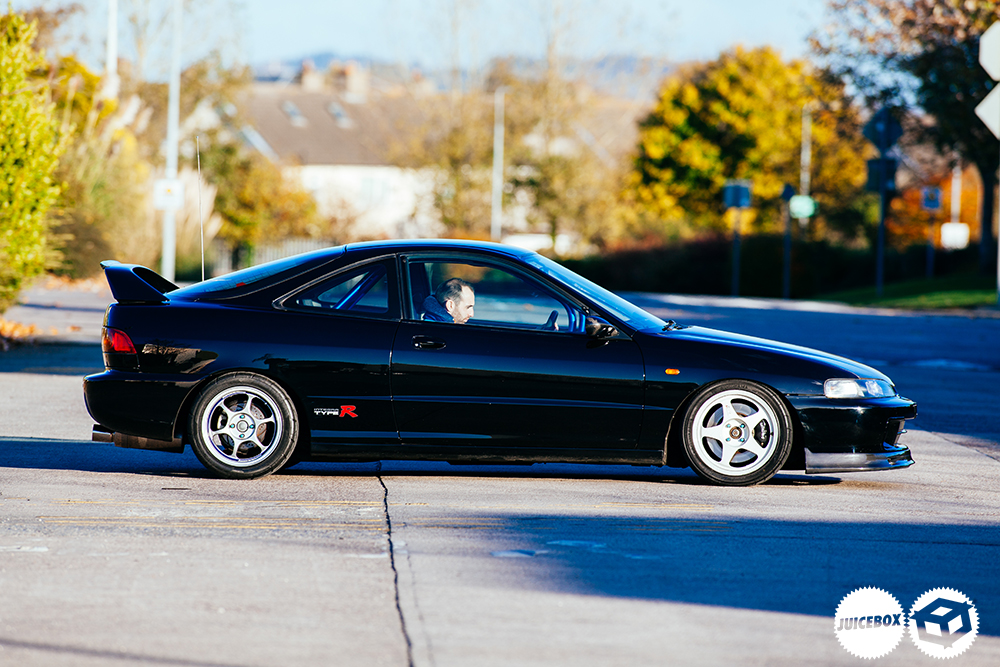 This DC2is a modified Honda in its purest form, completely transcending what's cool at the minute, a timeless build that will look just as fresh twenty years from now.
What's a perfect DC2 to you? For me its this car. A proper how to DC2.
Wheels/Tires/
Regamaster Evo 16×7 et35
Advan AD08R
Advan RG1 15×7 et35
Achilles 123s
Suspension/Handling/Brakes
Bc Coilovers
Buddyclub front camber arms
Buddyclub Roll center adjusters
Buddyclub Rear camber arms
Buddyclub Rear toe arms
Buddyclub Rear lower control arms
Cusco 7 point cage
Beaks rear tie bar
Fully ppoly bushed
Fully cornerweighted
Will wood 4pots up front
Ds3000 pads
310mm discs
Ebc turbo grooves rear discs
Ebc red stuff rear pads
Goodridge braided lines
98 spec master cylinder & servo
Cusco brake stopper
Transmission
98spec Gearbox
96spec 4th & 5th
Syncrotech carbon synchros
Kazz 1.5way LSD
Exterior
Nighthawk black Pearl
Spoon carbon bonnet
Spoon carbon splitter
Spoon carbon mirrors
Honda outfit carbon gurney flap
Js racing front bumper duct
Interior
Sparco deep dish 320mm wheel
Bride Zeta 1 on Bride super low rail
Bride Brix on super low rail
Defi oil pressure, temp and water temperature
Defi control box
Carbon garnish for Defi to mount
Rx carbon interior trims &gear gator
Mooneyes gear knob
Battery mounted in rear
Radio moved to the glove box
Engine
Engine B18c Ctr pistons on ITR rods
Arp rod bolts
Decked block
Ctr head
Arp head studs
Port and polished and skimmed
Itr intake and t/b
Mugen manifold
Mugen airbox
Fujitsubo RM01A cat back
De-cat
H22 injectors with resistors
Walbro fuel pump
Mapped on Neptune
Comments
comments
Powered by Facebook Comments