A Stopover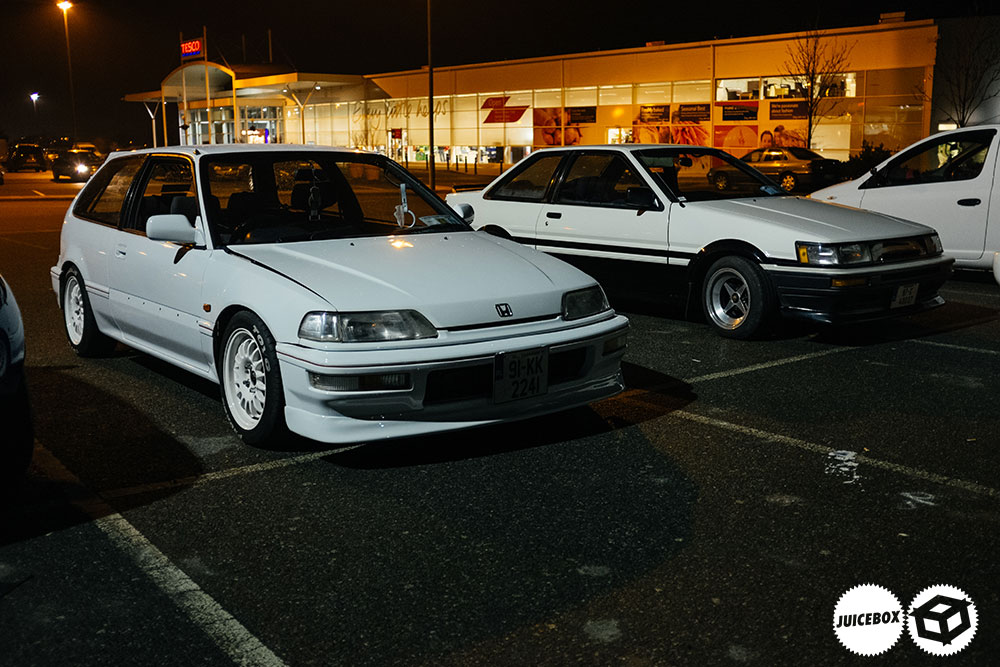 It has been exactly one year today since I returned from Canada. Before I left, the car scene was in the bin, quite literally. Everyone around me was packing up and heading off all over the world to escape the gloom. The country was a shattered and although things aren't back to 100% the entire country as a whole is in a much better shape than when many of us left.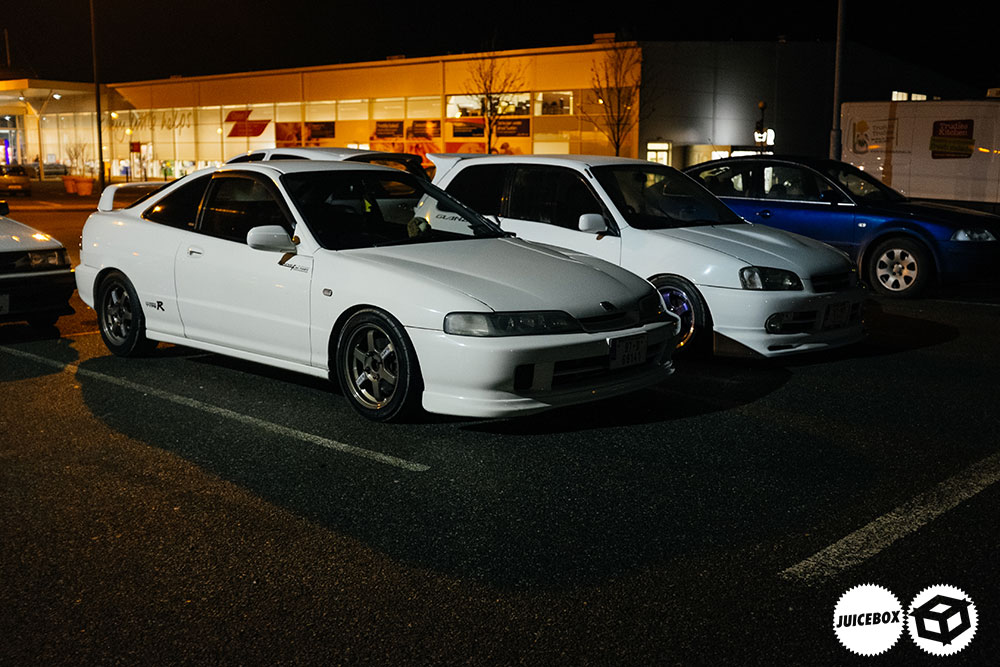 Even that buzz off seeing cars around again, it's so good to be able to stop into places on the way home and see a different selection of machinery on the road again.
A few weeks ago a friend of mine was over visiting from Canada and I asked a few mates from New Ross to bring out a few of their cars to give him a taste of the Irish car scene. Looking back on the few photos it got me wondering.
I've said it time and time again since returning I'm constantly reminded of how good we really have it good here in this country, even after everything. I'm always floored by the amount of good stuff that's still here, lurking away…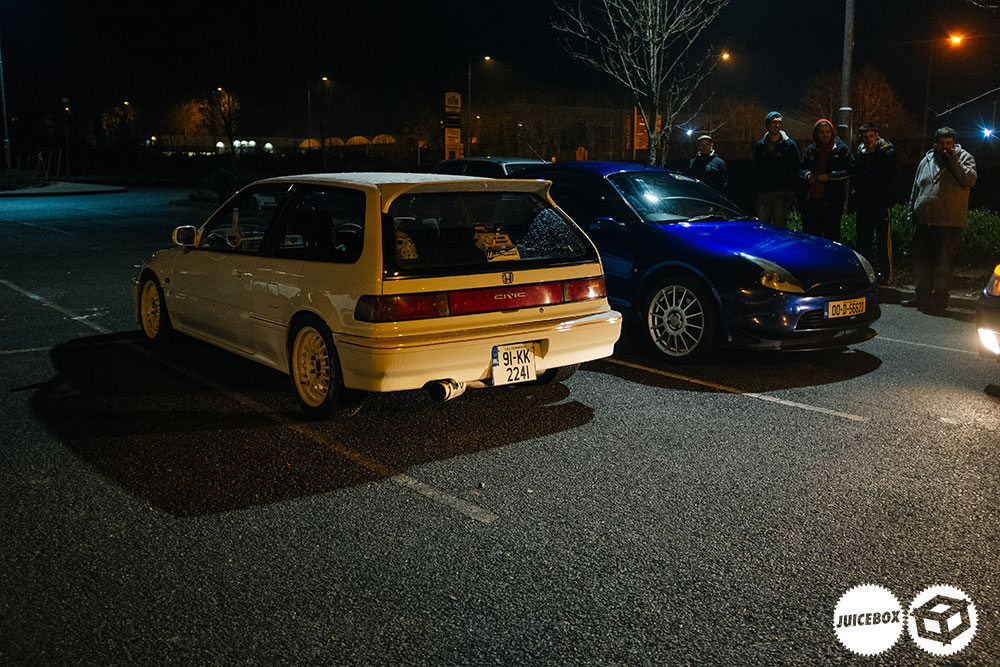 Think of all the European countries that are either restrictive and can't import the cars that we've had readily available to us for a long long time… A selection of simple little factors lined up nicely for us and we should be super grateful of the effortless enjoyment of these cars we've bathed in for the last twenty or more years. Driving on the same side of the road, relaxed import restrictions…
We are in a unique time too, the car scene is on the up again and many of these cars that we love and adore are becoming classics, Civics, 86's, Silvia etc all nearly thirty or more years old boxes with basically everything from the nineties not far behind. The new spike brings a new crowd which craves the same generation of cars that we consider the go to super stars.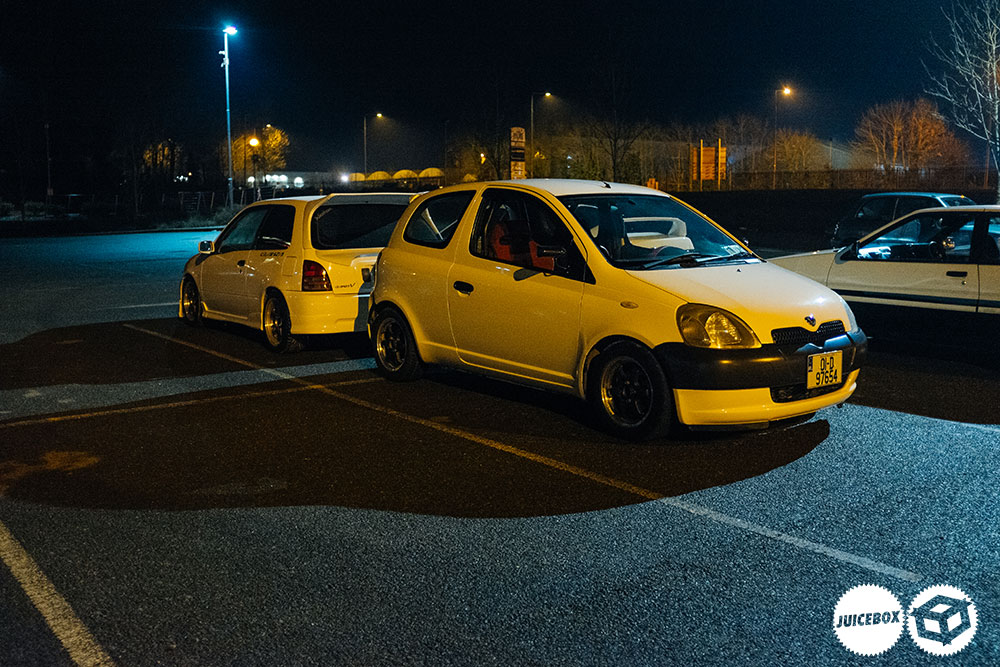 It makes me wonder how much of this stuff is actually going to stand the test of time and how much I'll be writing about in another ten years! Will there ever be cars as good as a panda schemed AE86, or the EF civic? Or even the little starlet or 1st gen Vitz ever again?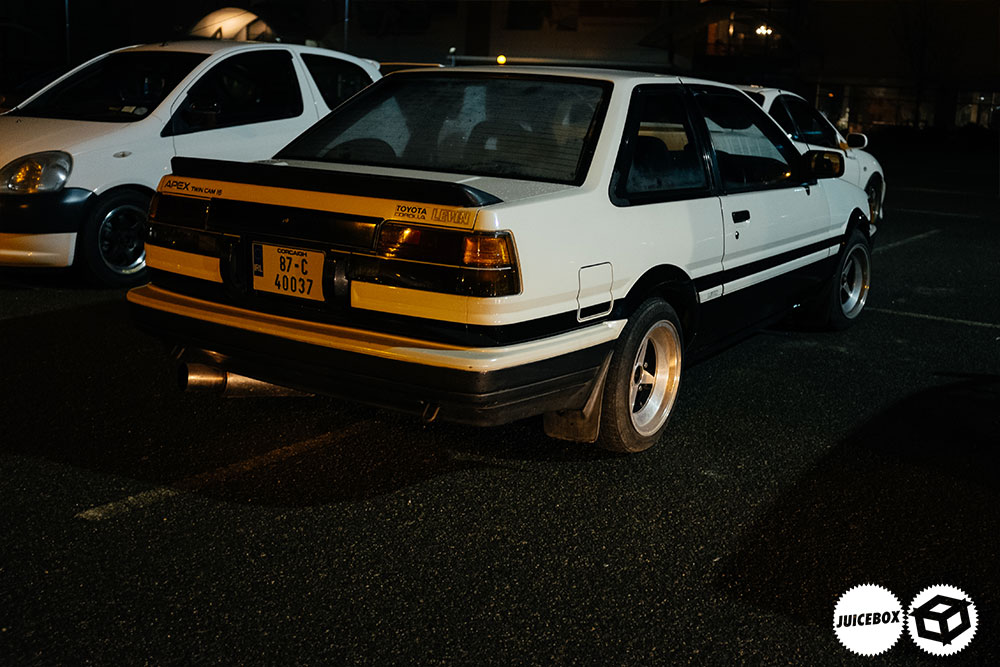 It's hard to tell. Cars are becoming more and more of a disposable item and cars like the 90s Corolla stay on the road, a reminder of how well built the older stuff was. How much longer can it last before the government tries to push everything off of the road altogether.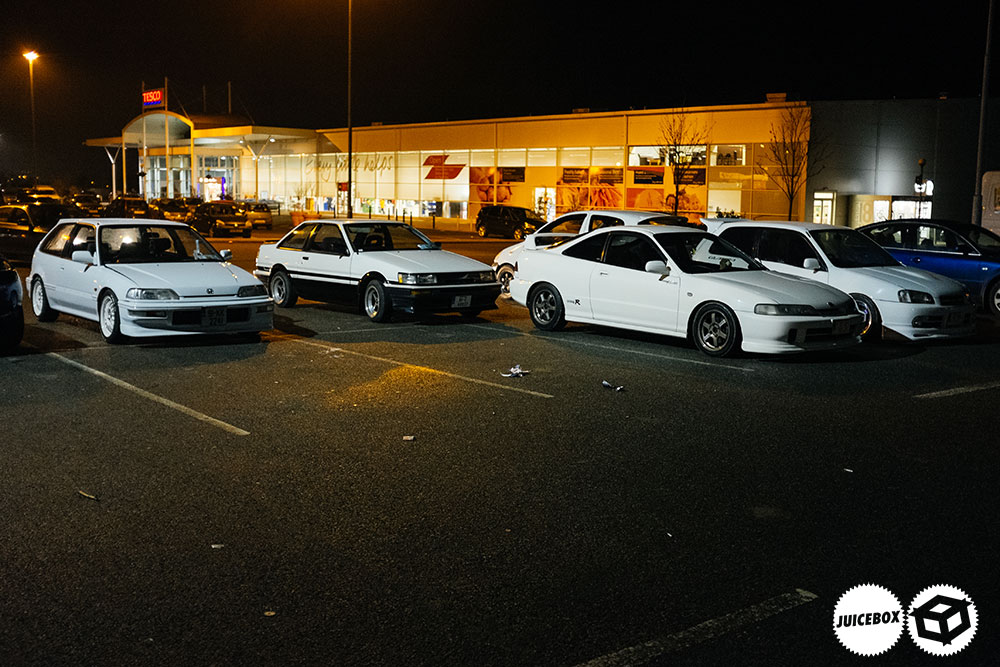 Young guys not being able to get insured, insurance companies denying quotes to drivers with fully legal cars. Each day I hear of a someone trying to import an 86 or find a clean civic or Integra to keep for good and getting nothing but hassle, they want us buying the new cars but there isn't a whole lot out there to excite us.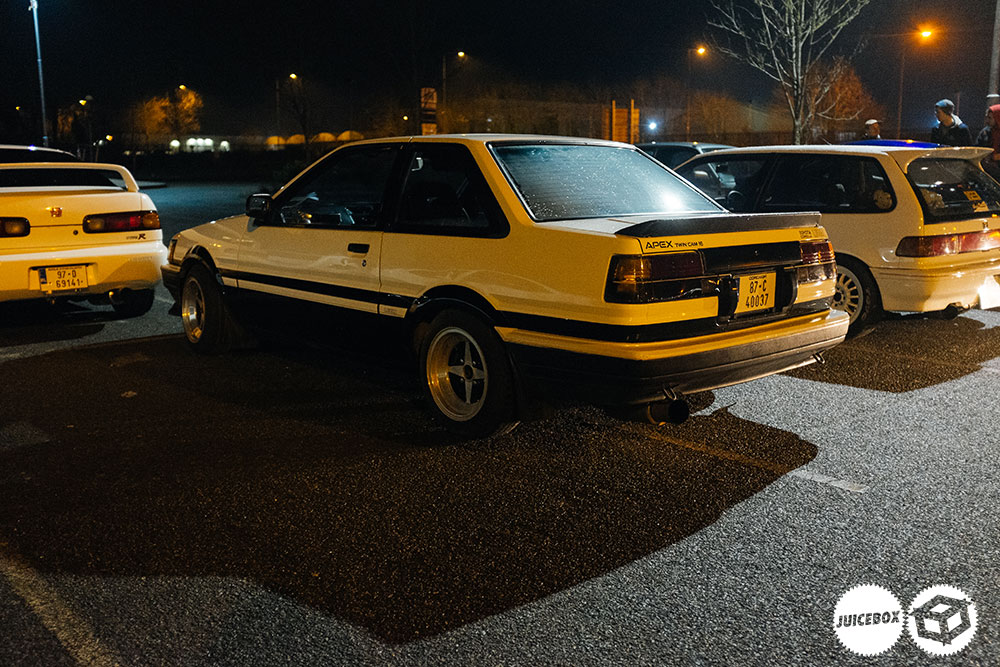 Our obsession with the four or six cylinders DOHC beauties, the cars that defined our generation. Right now is a pivotal time, readily available machines like these are starting to disappear or hike in value as the stock grows thin from the mass plucking of Japan.
Will we just grip these remaining cars until there is no more, repairing and chasing rust till we ourselves meet come to an end?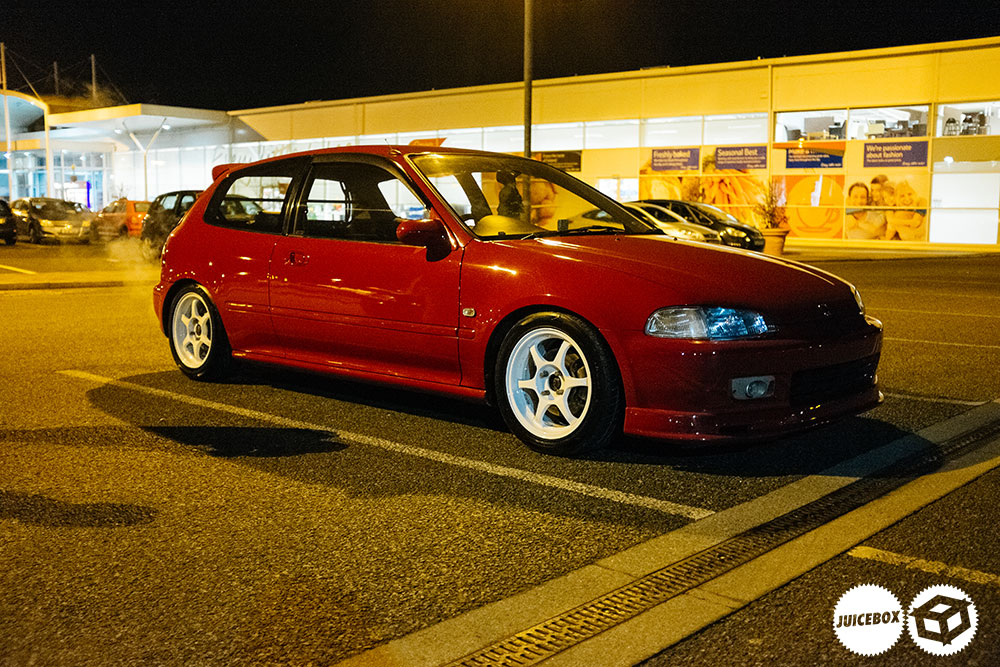 What will the next generation have? Are we going to see many of these machines passed down from family to family? Generation to generation?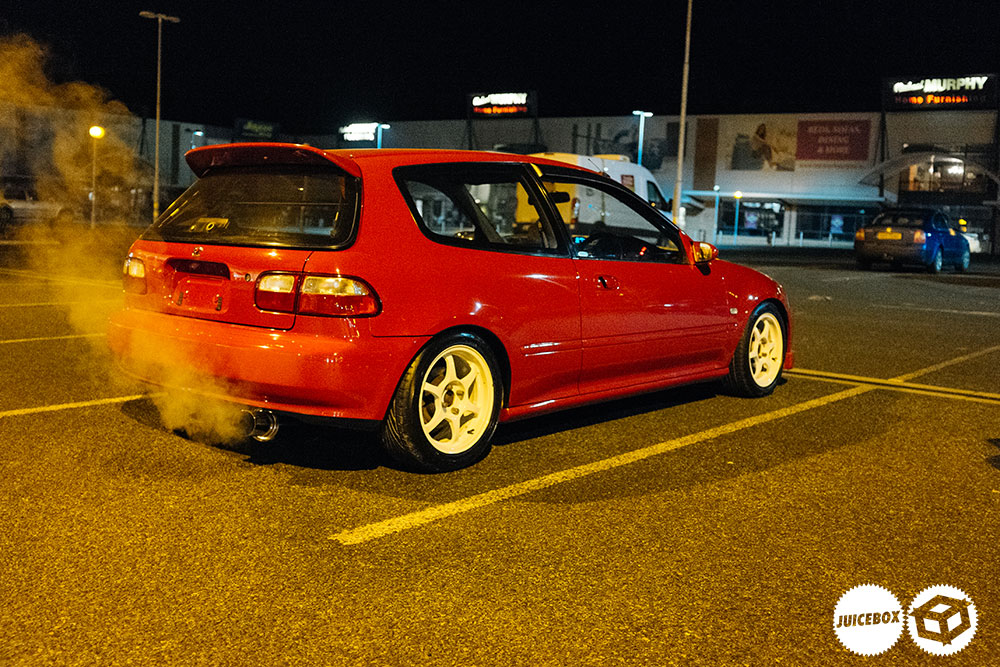 All I know is I'm constantly reminding myself to make the absolute most of the golden years we are milking still to this day because if there is one thing that traveling and living abroad has though me, it's that these things inanimate objects do not last forever.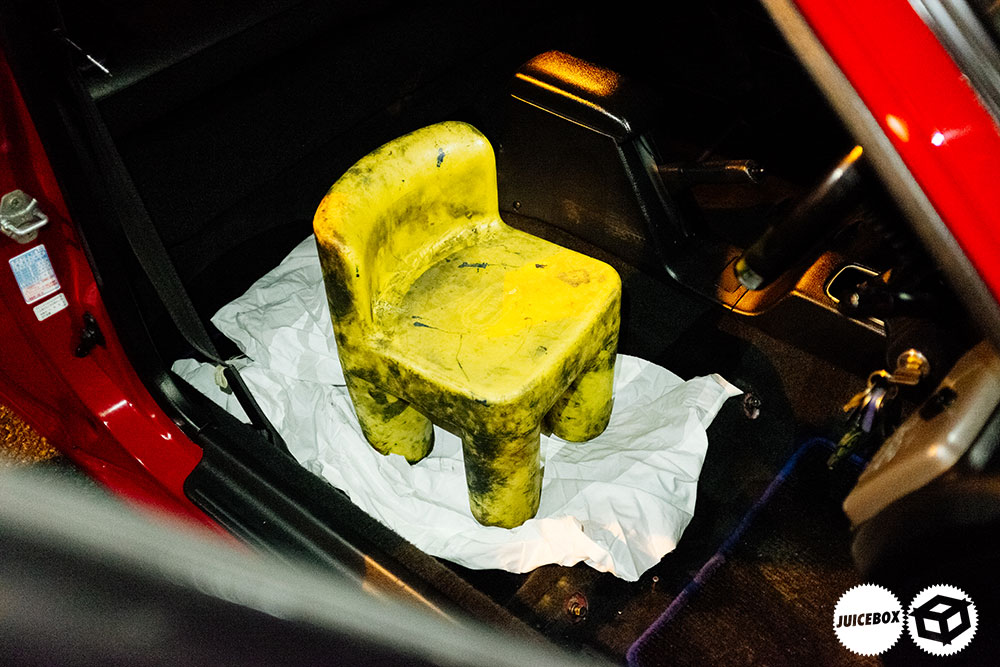 But fuck it… I'm definitely trying to make the most of it, enjoying the absolute hilarious characters and stories that come along with this love for these cars while we can.
To another year of the Box, crazy to think that roughly this time six years ago the .com was registered and I started building the site… It has been an enjoyable Journey ever since and im looking forward to much more.
Comments
comments
Powered by Facebook Comments