Two Faced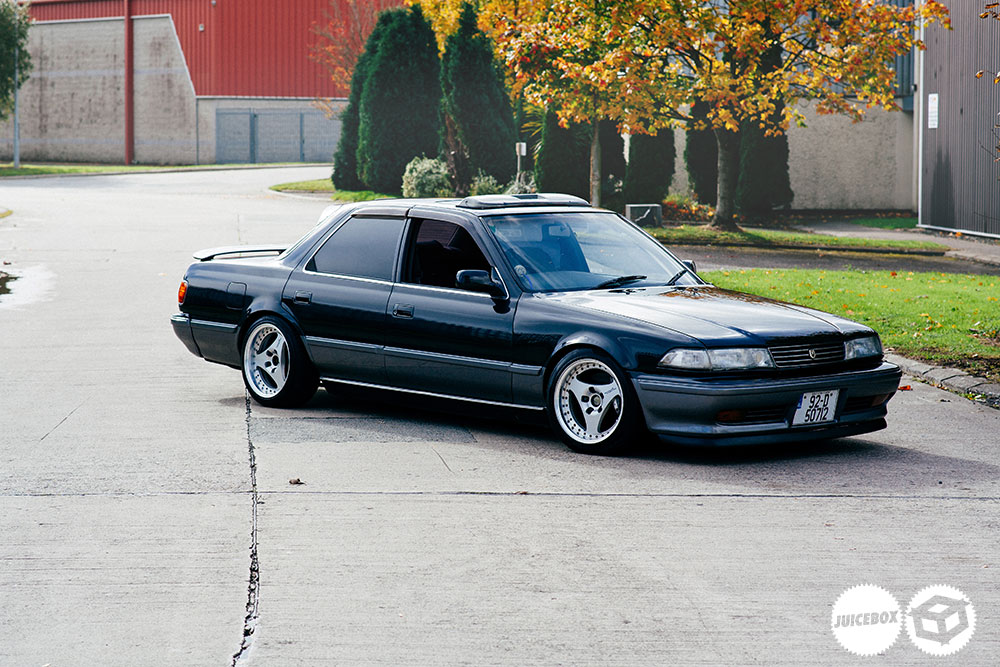 After years of shooting cars for the website, there has been many a car which I missed out on, occasionally you think cars are going to be around forever and you keep a somewhat relaxed attitude to arranging a shoot. Before you know it the car has been broke for parts or left the country and you are left thinking about the missed opportunities. This x81 shoot was in the making for quite some time.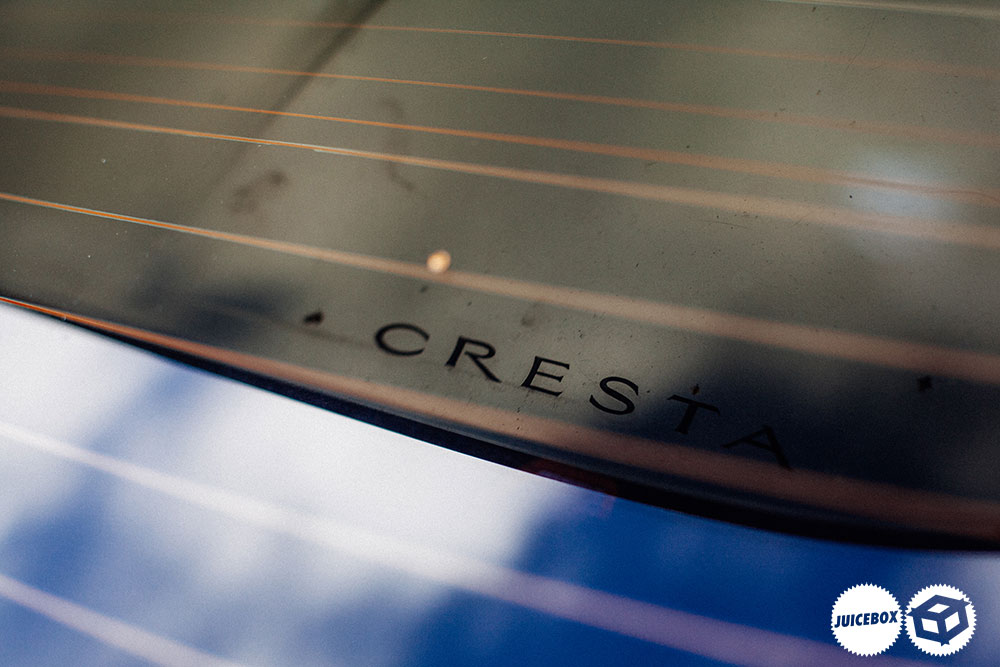 The car just has an an appealing presence, originally wearing a set of 17" Regamasters the Advan Onis made this two tone four door beauty a that little bit more interesting. I miss the days of Toyotas badass two tone paint schemes, complimenting its boxy eighties over engineered sedans.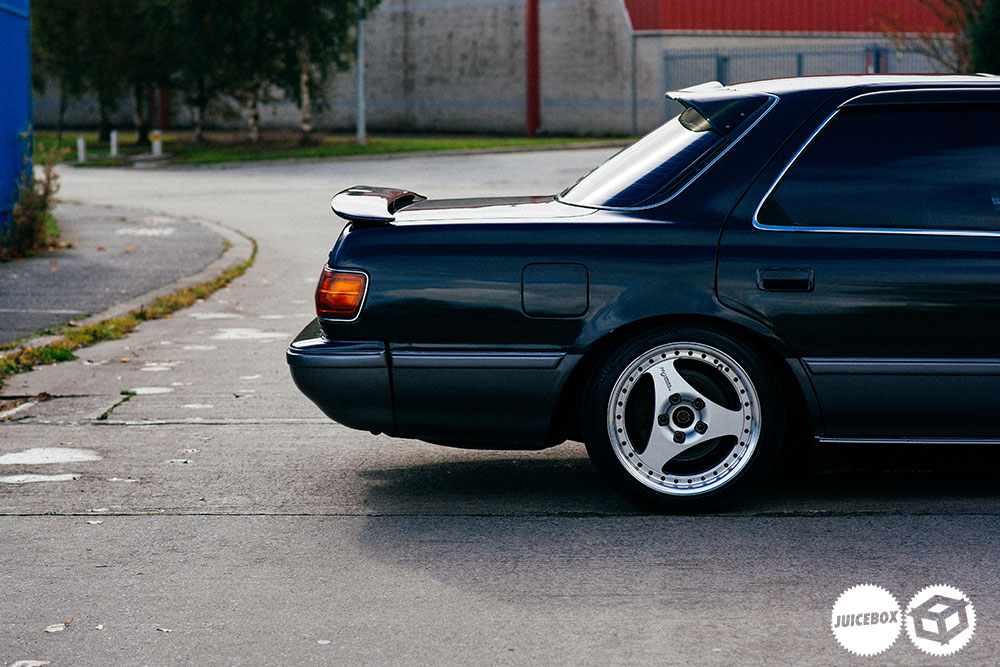 We've been on a bit of a four door Toyota buzz the last few weeks and we will be finishing off the streak with this JZX81 Cresta. This car may confuse a few at first and that's because after resting your eyes on such a delightful block of joy you might notice the front end is not original.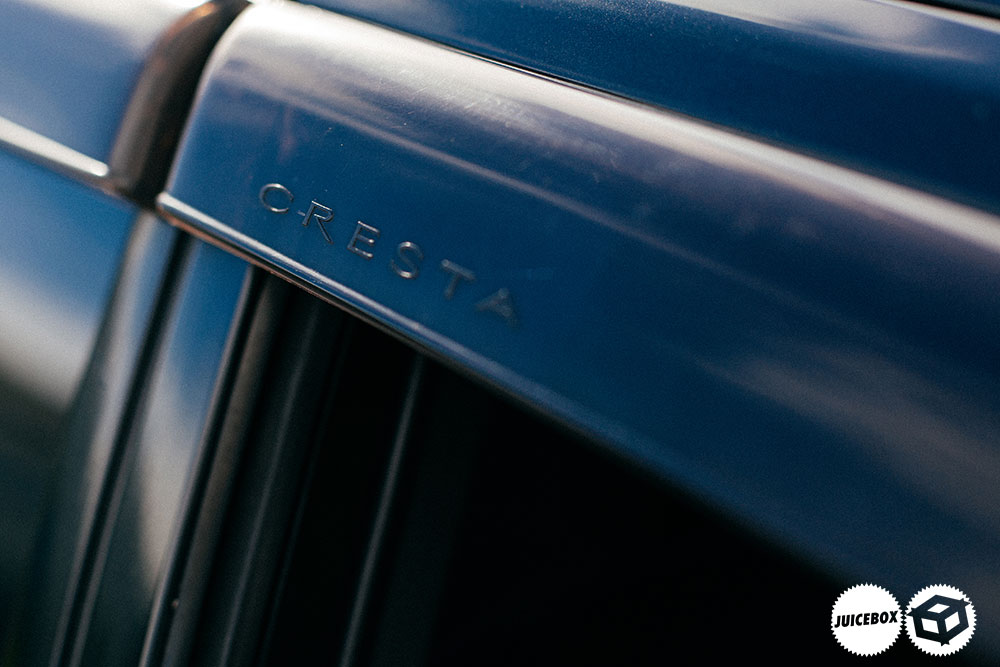 Toyota was running its X chassis with three different models, the Chaser, Cresta and Mark II . The Cresta was considered the higher Luxury model compared to the mark with the Mark two being the original of the three… Confused yet?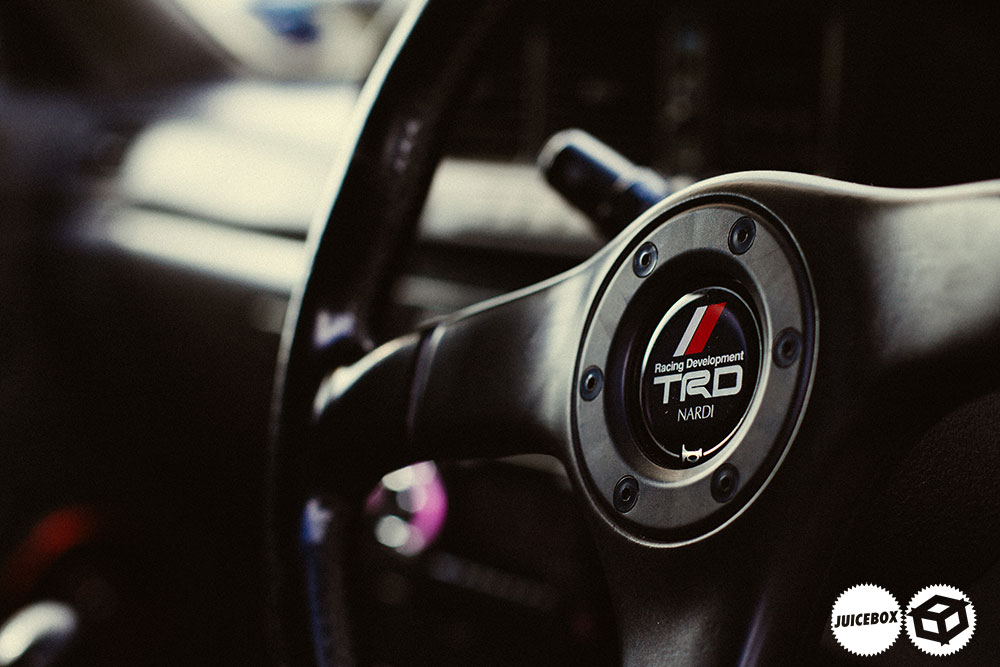 I have to agree that out of all three that came out in 1988 the mark II front end looks the best and this mash up looks awesome. It has always fascinated me how Toyota made three of more or less the same thing without anyone at the company seeing it as a waste of time and trying to stop it.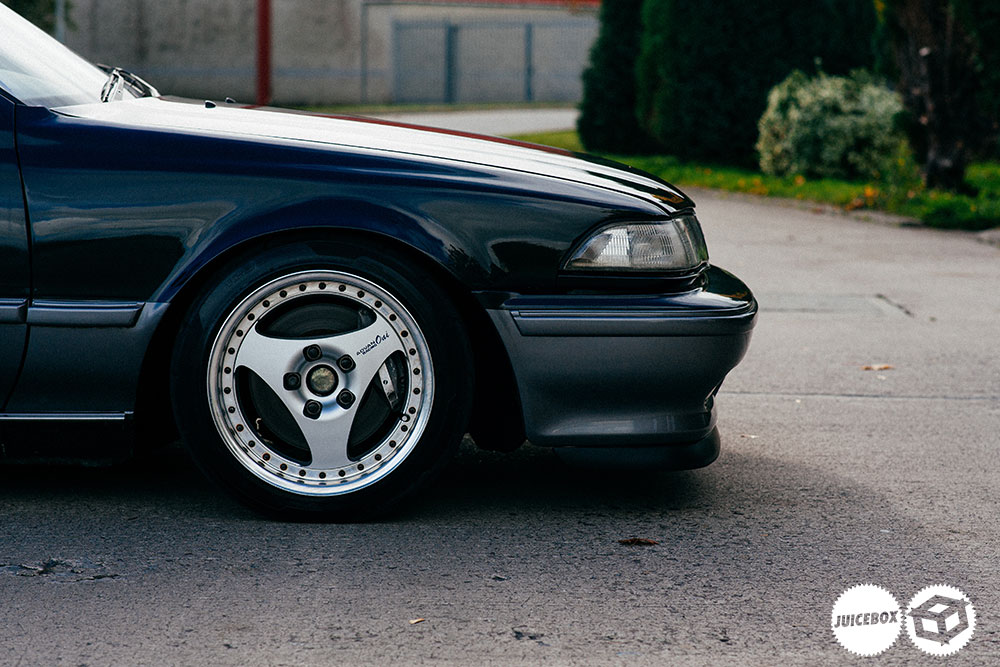 I'm glad Toyota built the X series, these quirky but very satisfying big body beasts with their Lego style interchangeable parts are awesome, especially when you end up with something like this.Unfortunately the front end was not a simple bolt on affair either, Flip attacked the front wings, they had to be cut and fitted to the old along with a whole other bunch of fiddle work, to the average human you wouldn't even notice the face swap.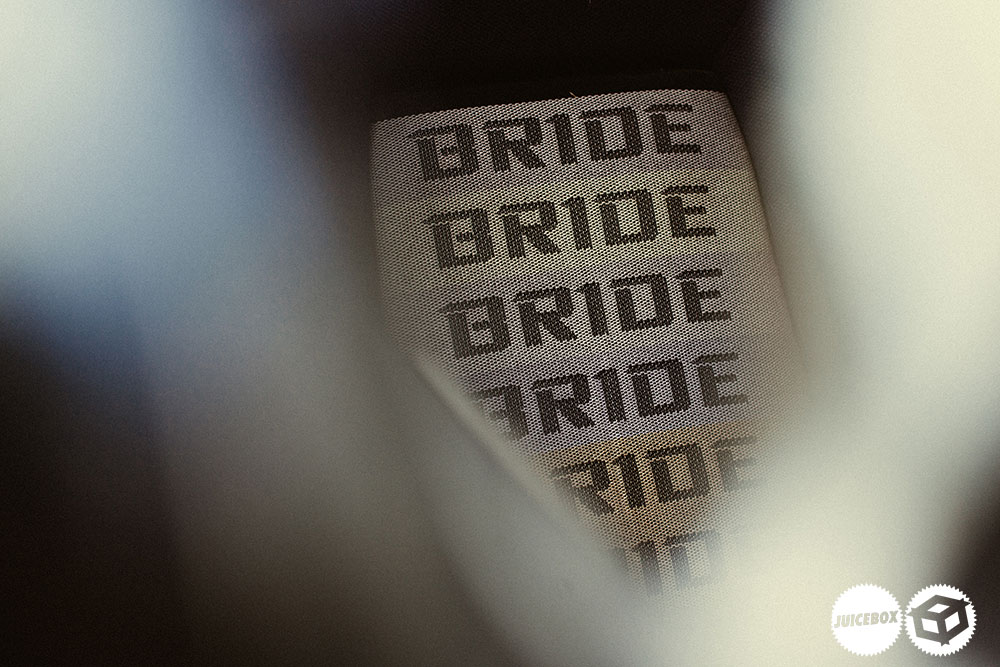 I love the optional extra wind deflectors and sunroof visor all bearing the Cresta badge reminding you of the luxurious eighties purchase. An ever so awesome digital dash can be found inside, a TRD Nardi, some period correct Bride Brix seats and a few essential gauges compliment the interior.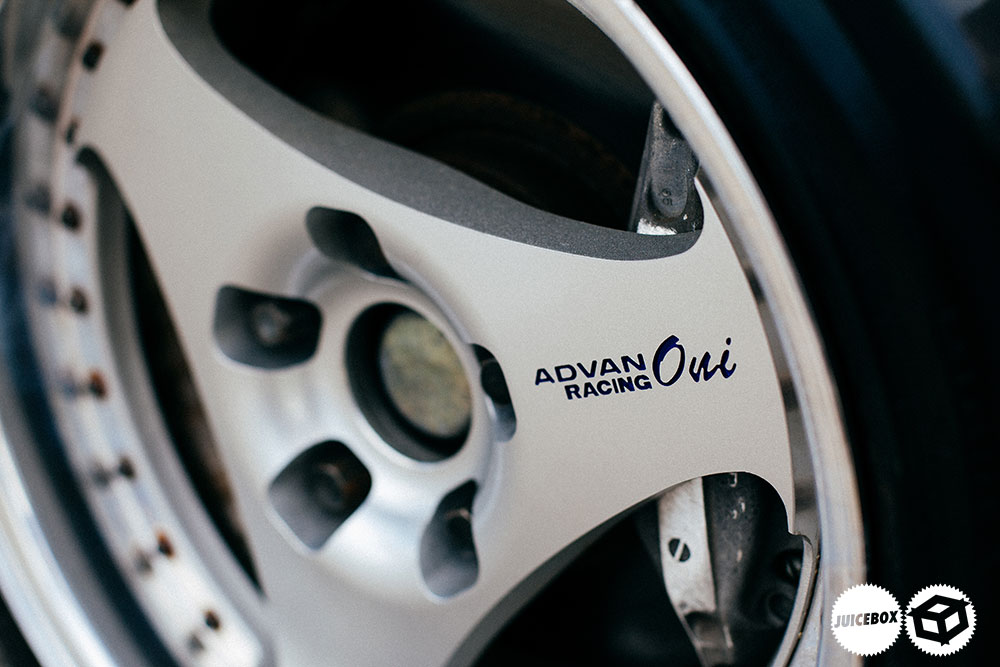 A rare set of 5×114.3 Advan Oni's work magic on this chassis, taking some inspiration from a look from overseas and it's a perfect match. Small wheels on big eighties sedans is the magic formula in my opinion.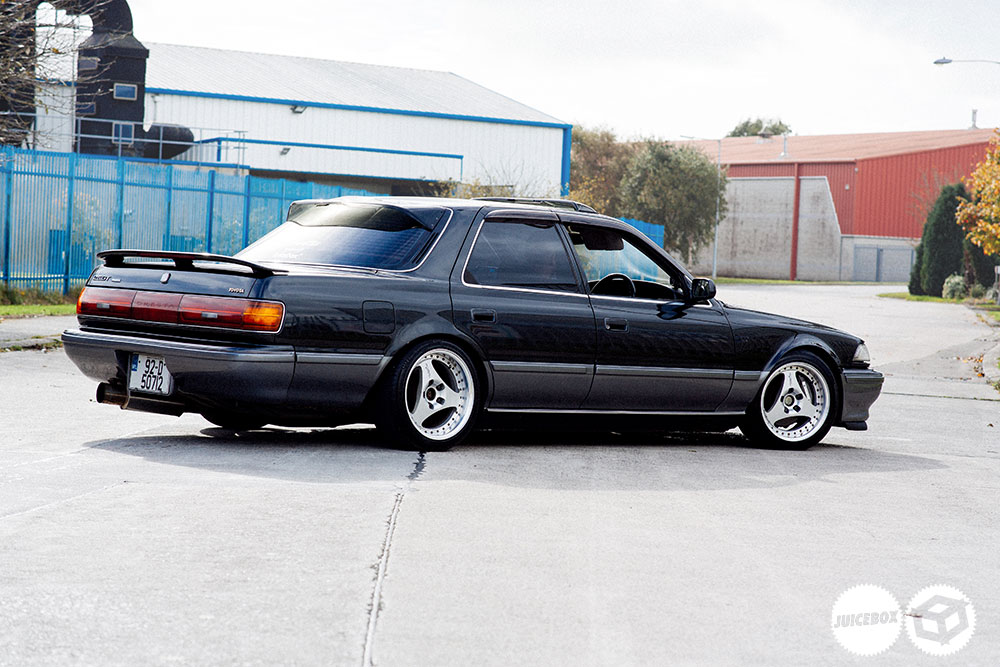 I do love a big wheel big kitted example however I always find myself going back to an OEM look with small wheels.Poking behind the Onis are Skyline four pot brakes which has to be machined down to fit, the car sits on a fresh set of BC coilovers with a bunch of handling aids like JIC tie rods and Silk road RCS's just to name a few.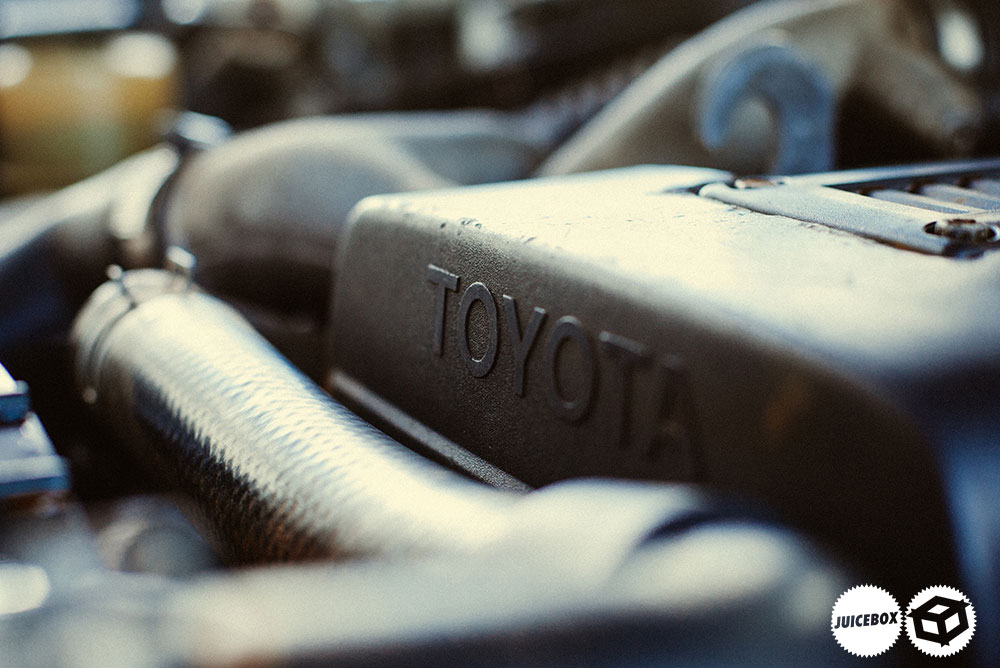 The 1JZGTE is running around 280bhp on a HKS F Con V-pro with fresh NGK plugs. The JZ is mated to old reliable, an R154 heading to a TRD 2way out back. The car is nicely set up for a bit of sideways action but again looks completely unassuming to unwanted attention. Many people just smile and wave as I'm sure the car looks more like a novelty to the average onlooker.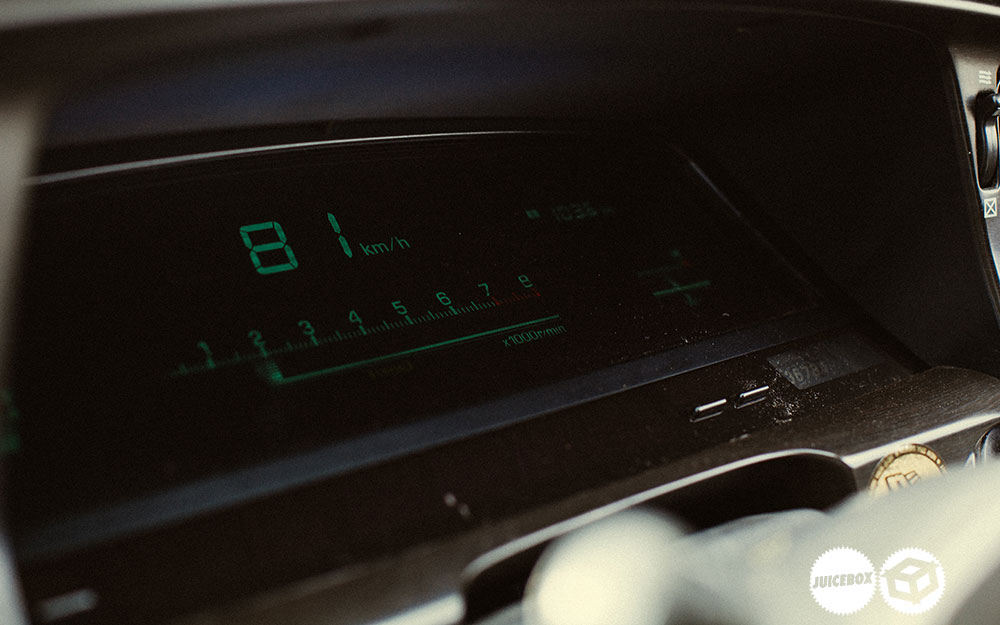 I love this era of Japanese car, they were just starting to go into a recession, and everything was in excess and the car industry and after market scene was booming. Toyota was churning out the best of the best for their own people and threw every extra possible at the Cresta, the interior almost looks like something from a Toyota ten years down the road which looks dated now but I'm sure it looked pretty modern back then.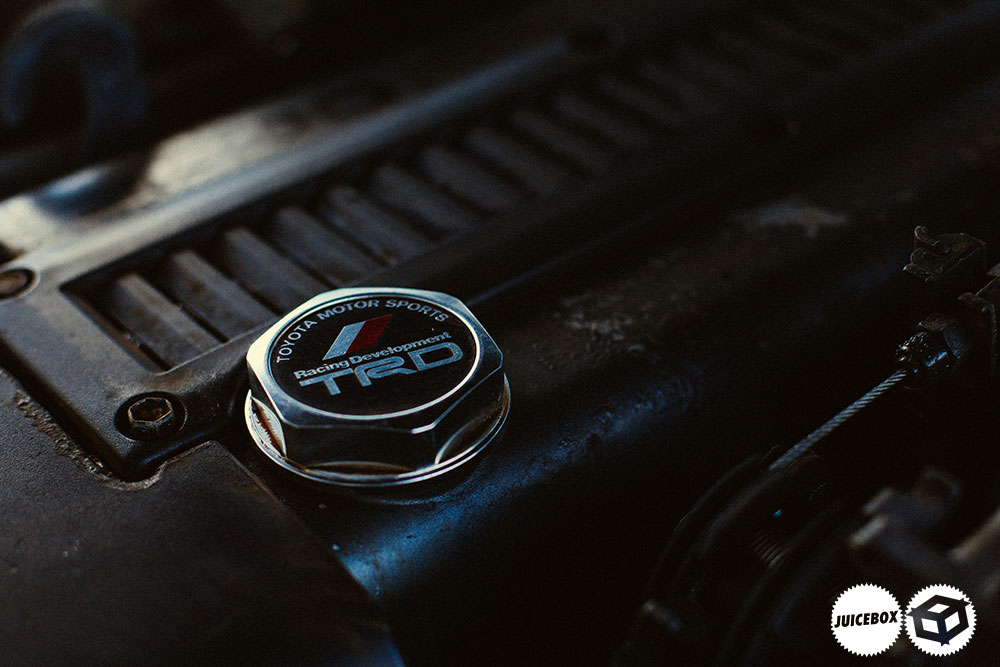 The amount of people who stop to look at this car is simply astounding. I'm sure this two-tone brick leaves them confused. It falls nicely outside the typical boy racer machine but still has all the sounds you would expect from a 1JZ so its hilarious to see peoples reactions.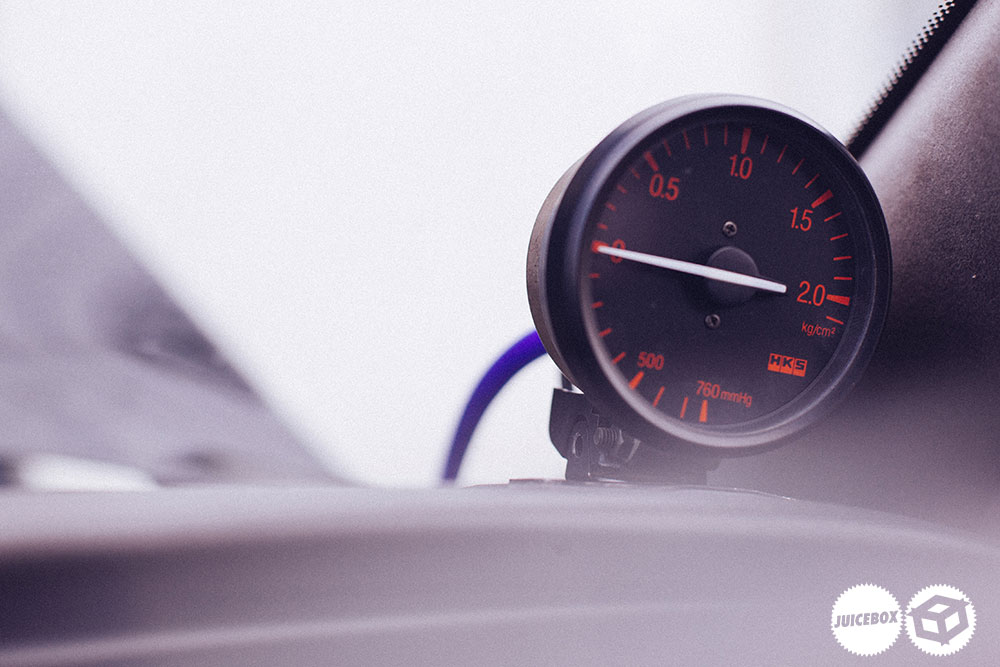 These are only going to become more desirable as we move forward, with only a handful of these on Irish roads, it would be great to see a few more make their way to Ireland. This is essentially an out of the box OEM styled Toyota with an almost unnoticeable modification to the average human.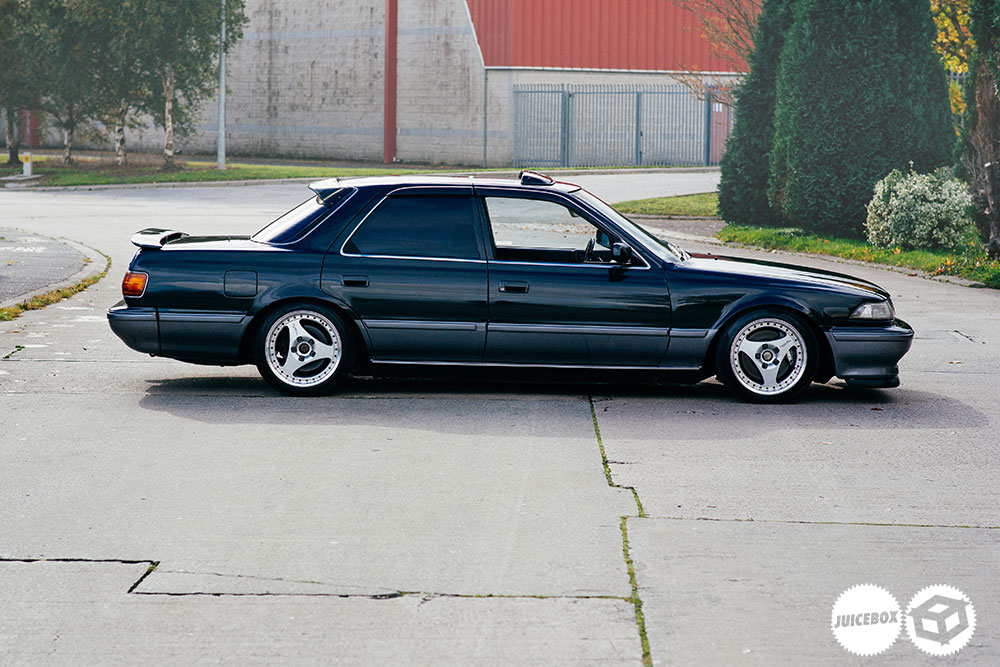 Its low, its unusual, its two tone and fuck does it look good! This car sadly has made its way to the UK by the time this article comes out, but hopefully it will inspire a few others to pick these up. Im very glad we got to reunite for this shoot one last time…The country needs a few more 81's…
Hope you liked this feature, stay tuned for much more over the next few weeks. X
Wheels/Tires/
Advan Oni 16×8 5×114.3
Achilles tyres
Suspension/Handling/
BC Coilovers
Adjustable arms (Minty Fresh/KFD)
Reconditioned steering rack
Yanack lower arms and tension rods
JIC Tie rods and ends
Silk Road RCA's
Skyline 4 Pot front brakes.
Transmission
Reconditioned R154
Exedy Twin Plate Clutch
TRD 2Way Diff
Exterior
Mark II Front end conversion.
Rare Cresta wind deflectors
Rare cresta Sunroof Visor
Rare Cresta rear Spoiler
Interior
TRD Nardi wheel
Rare cresta mats
TRD Shift knob.
HKS Boost gauge.
Engine
1JZGTE running 280 bhp
HKS FCON on JZX90 ECU
NGK Spark Plugs
Comments
comments
Powered by Facebook Comments