Creatures of the night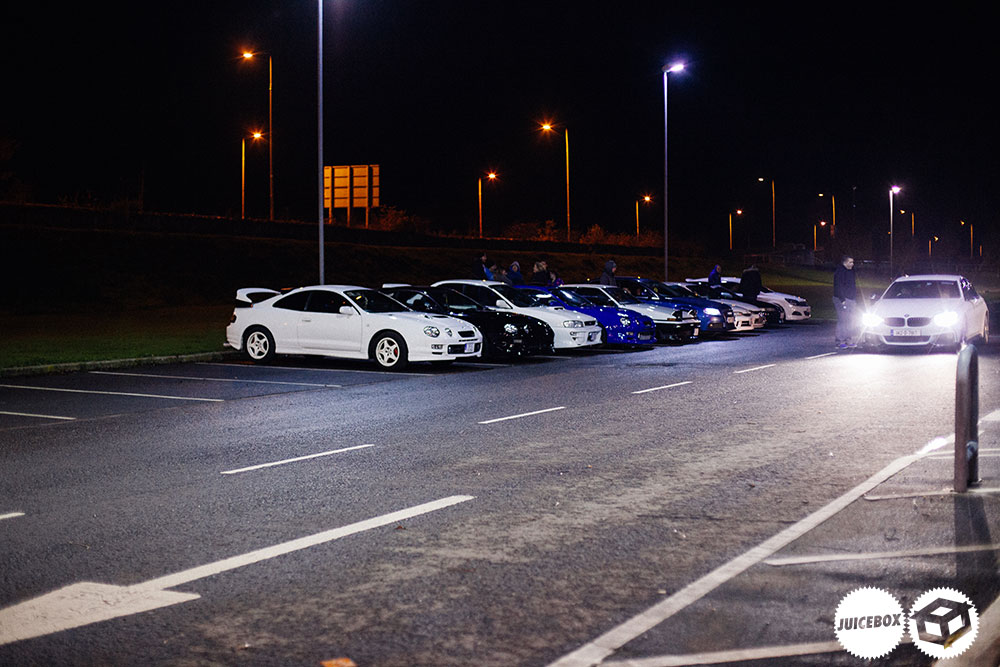 What started out as a bit of a Joke on the Internet the other day ended up luring us out on a freezing Friday night standing around in the dark with friends. We were almost excited at the fact this "Cruise" was going down.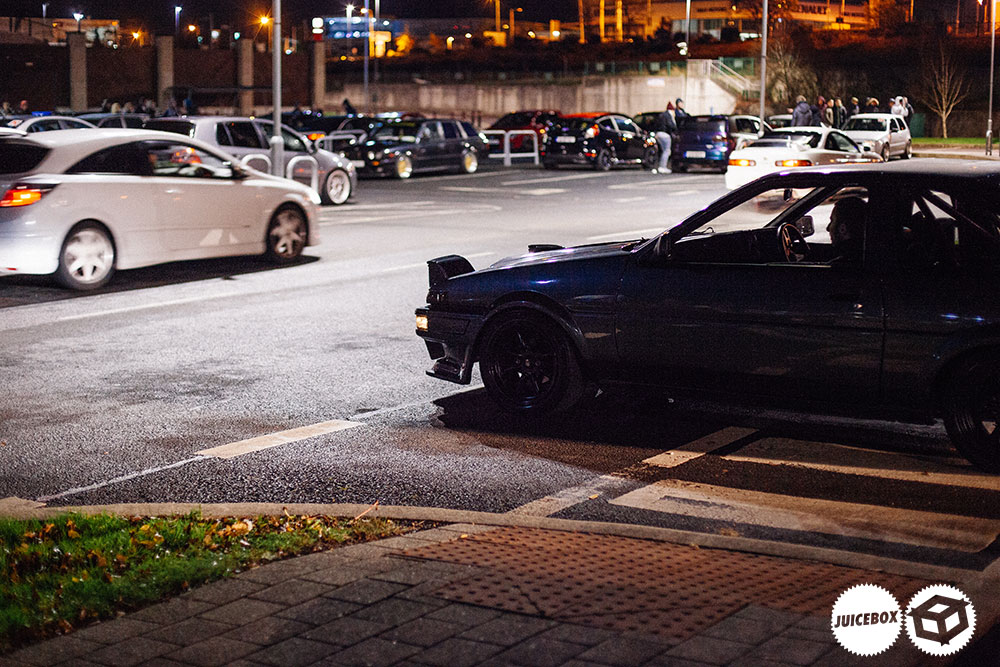 "Cruises" have been a part of car culture for as long as I can remember, in all shapes and sizes they have always happened. Its a different kind of nightlife.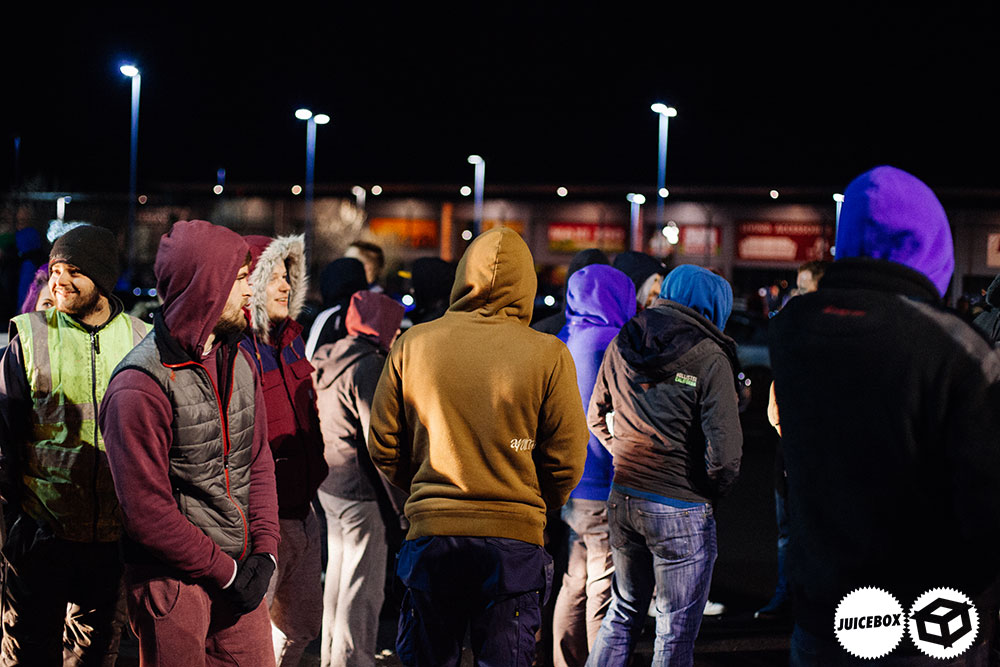 As car people, an outside might think its nuts that a bunch of people would gather their pride and joy, ensure the friends are about and take a spin to somewhere, to anywhere to catch up with and have a chat with like minded individuals.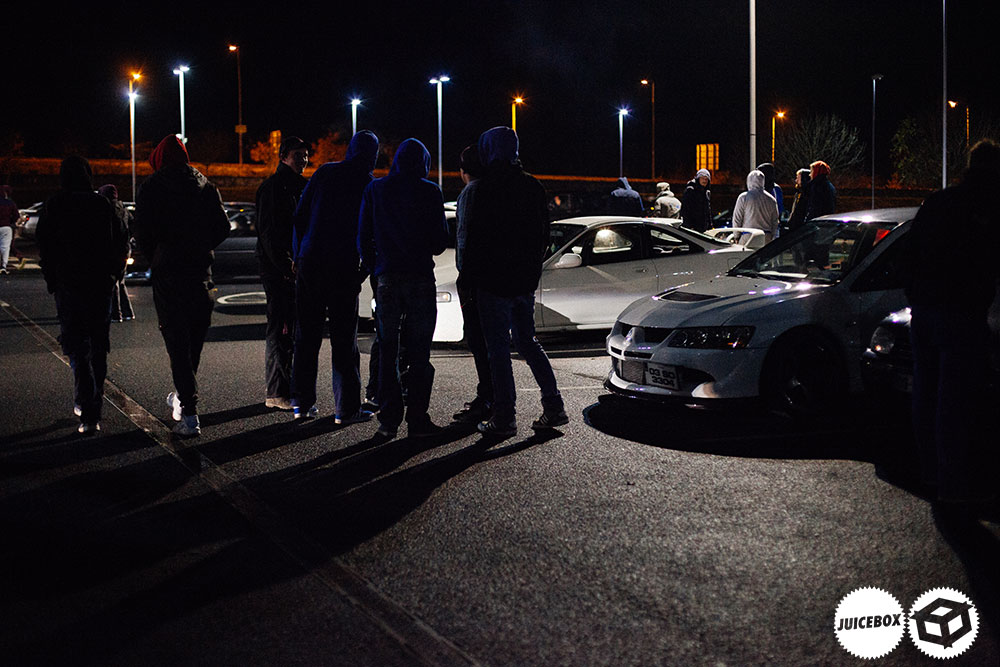 We found ourselves in B and Q car park, a place that since its incarnation has been a bit of an area in Waterford for anyone into cars. The people who think its totally normal to float around with a hood up looking at other people with hoods up standing around in groups looking at each others car.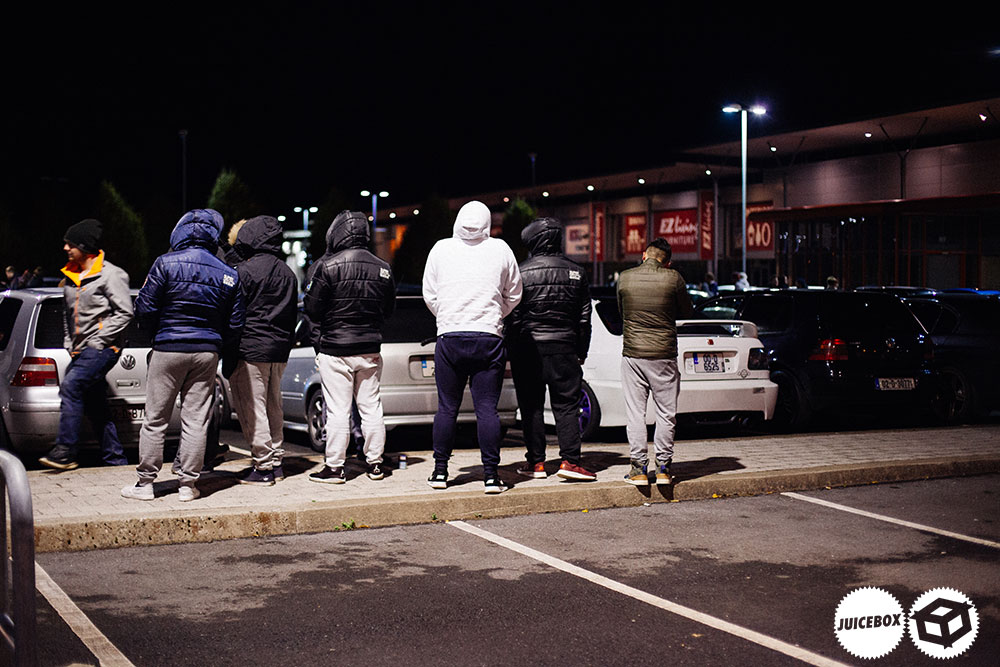 I often have to take a step back, car culture has always been frowned upon in Ireland, it must look crazy to someone out walking their dog or somewhat intimidating seeing such a bunch of people.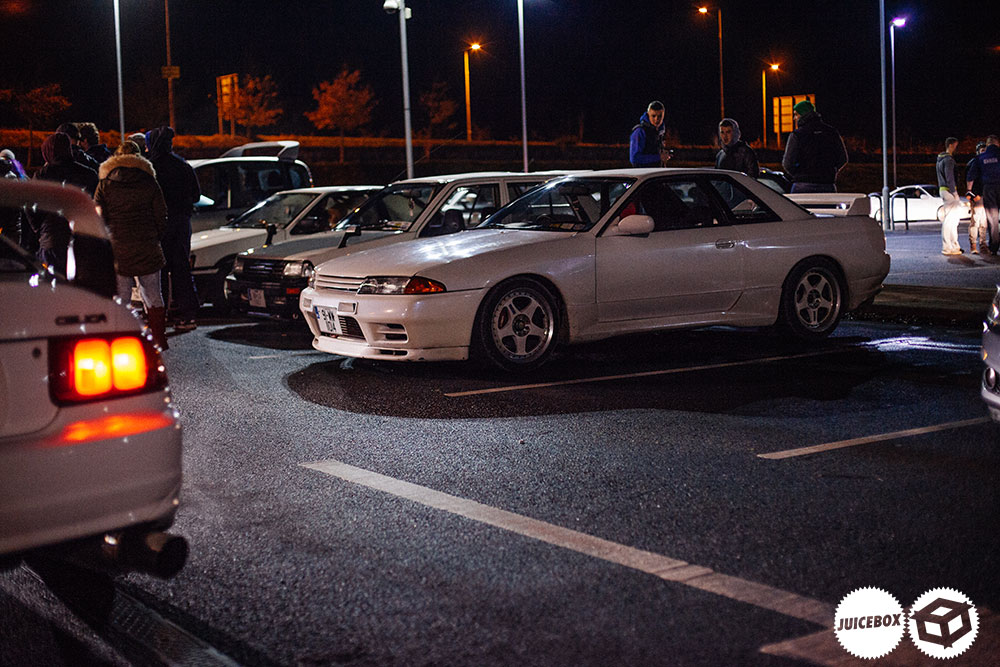 We are so immersed in this subculture that we tend to forget what it must look like fro the outside. Yet we enjoy the idea of it, its completely normal.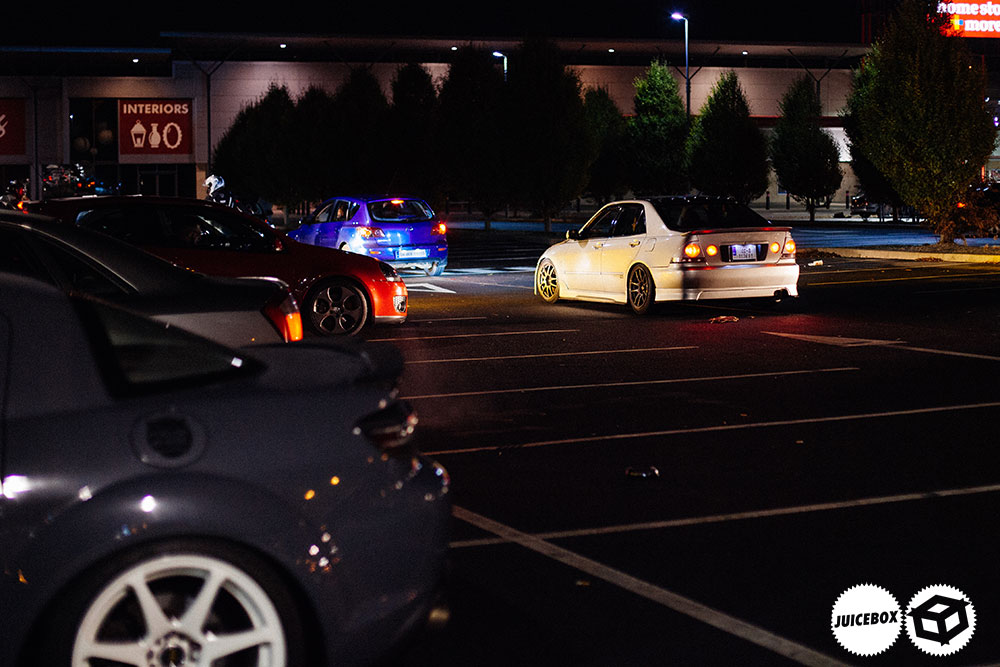 Last Friday the car park started to fill up, the beauty of these public meets serious or not is the random cars that show up.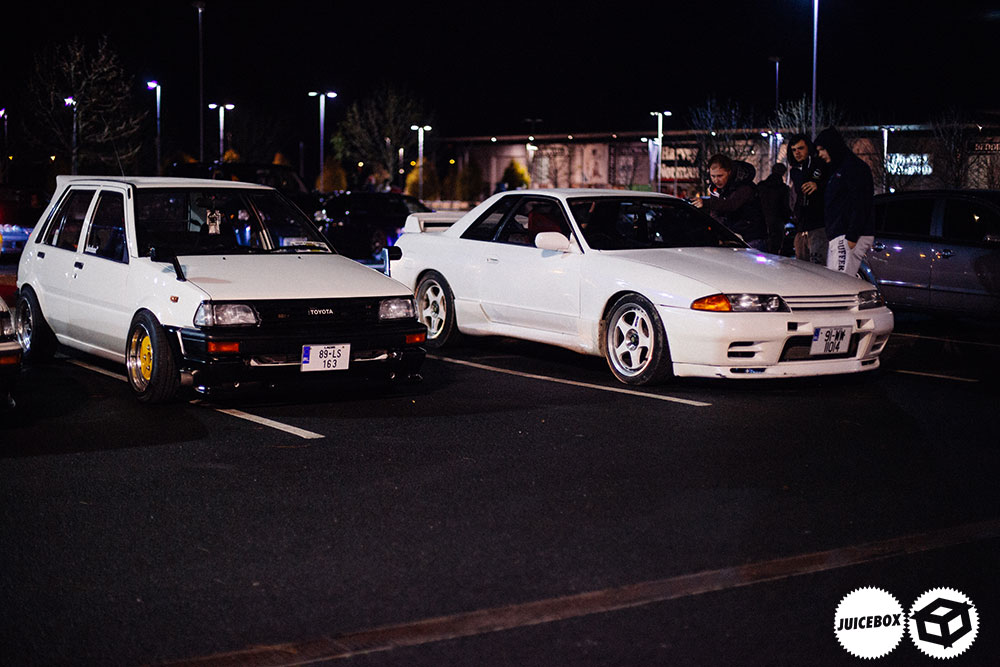 I forgot how excited we used to get just to roll into a car park, all eyes on you for that moment as you cruise around and spot old faces and new.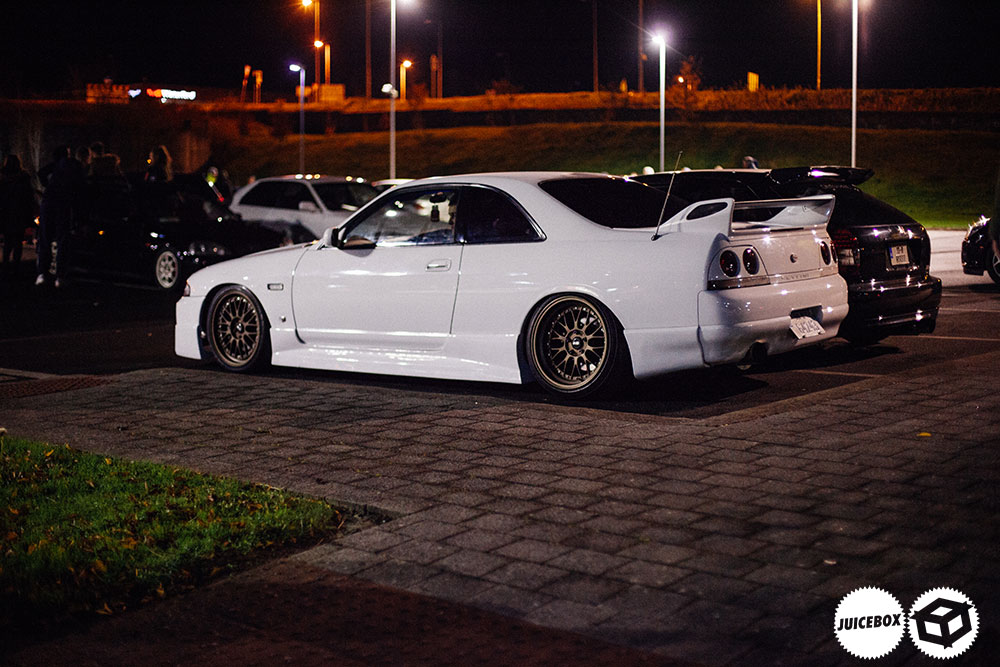 You start to look around and see familiar cars and as always a unfamiliar.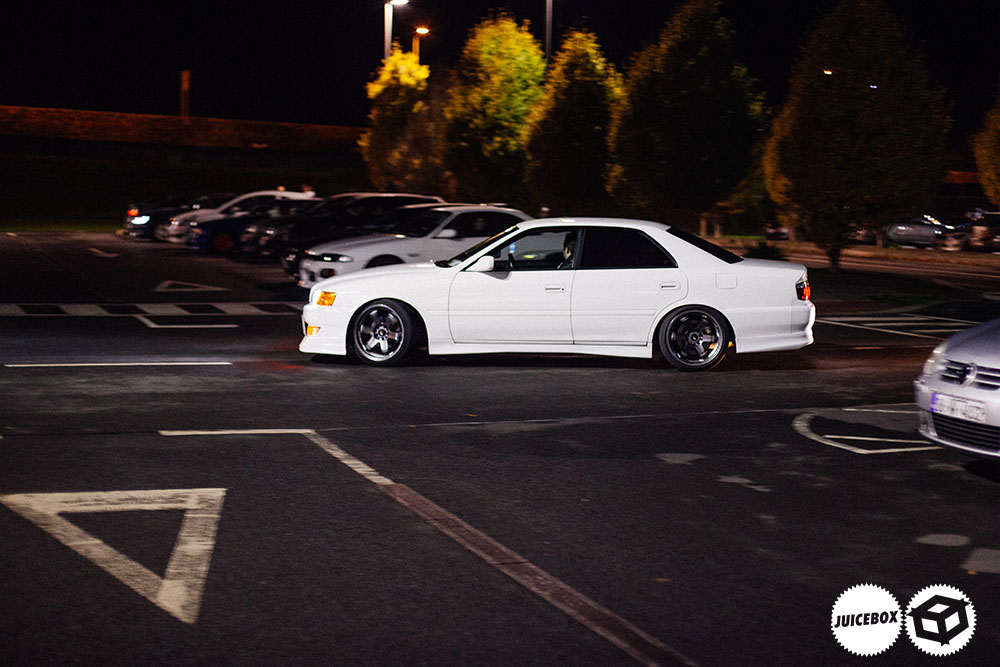 Many friends we may have outside of the car scene just don't get it, its something else to do asides from going to the pub or sitting in watching TV and it seems somewhat strange to a non enthusiast.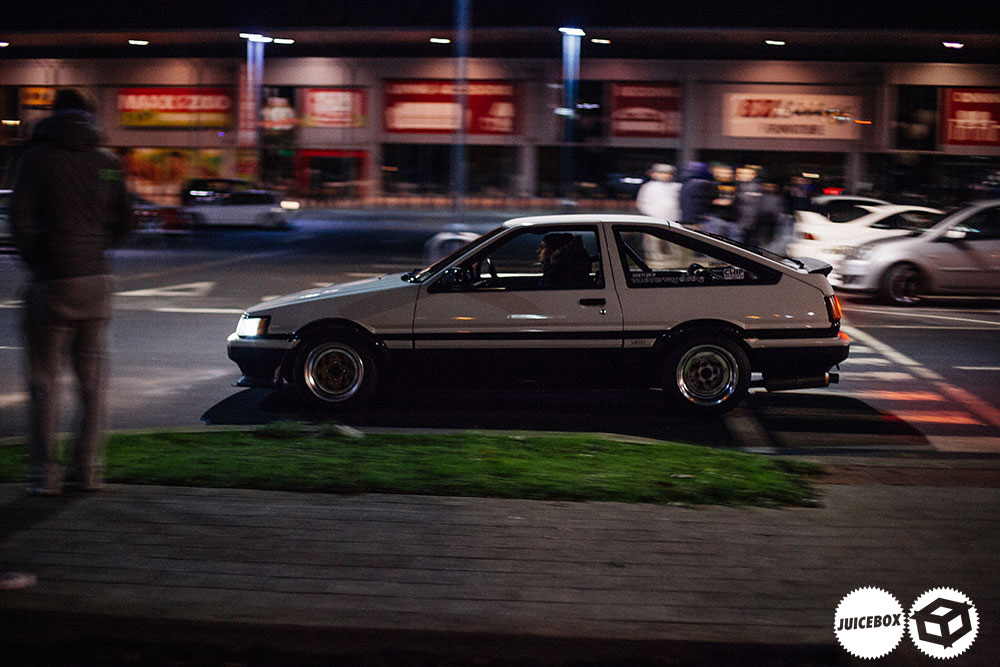 There is a certain buzz, a certain atmosphere to a big collection of cars out rolling around the streets with or without a purpose.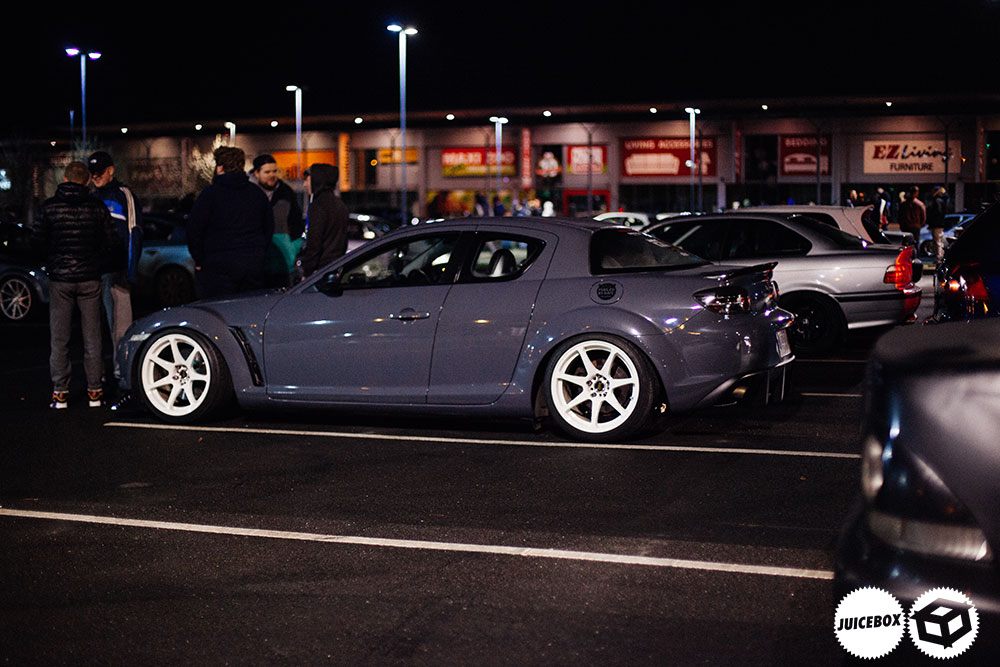 The sodium reflections bouncing off freshly polished paint.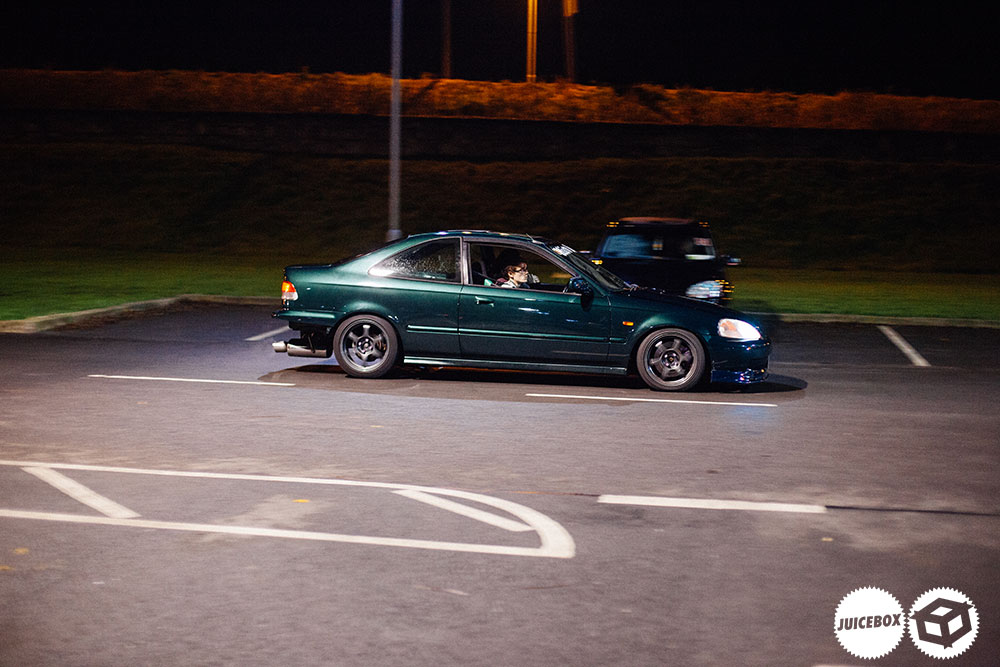 If a "cruise" or meet is on elsewhere, it's the fun driving with friends to and from such an event, an activity we all get in on for a bit of entertainment.
The random pulling in somewhere to get food and have the chats.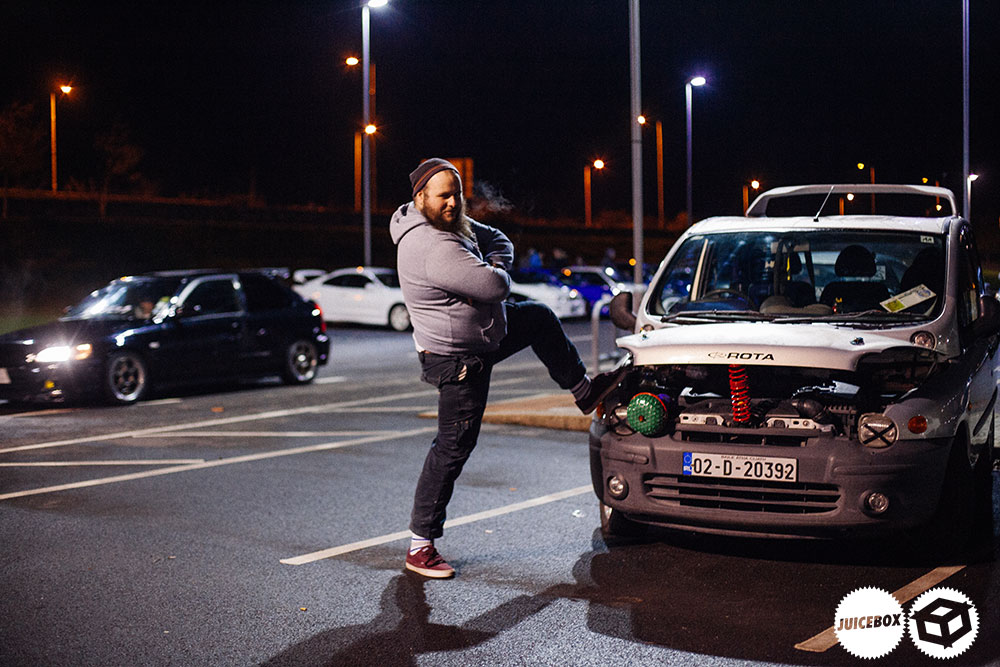 People come out of the woodwork that you may not have seen in a few months, it gives everyone a meeting place.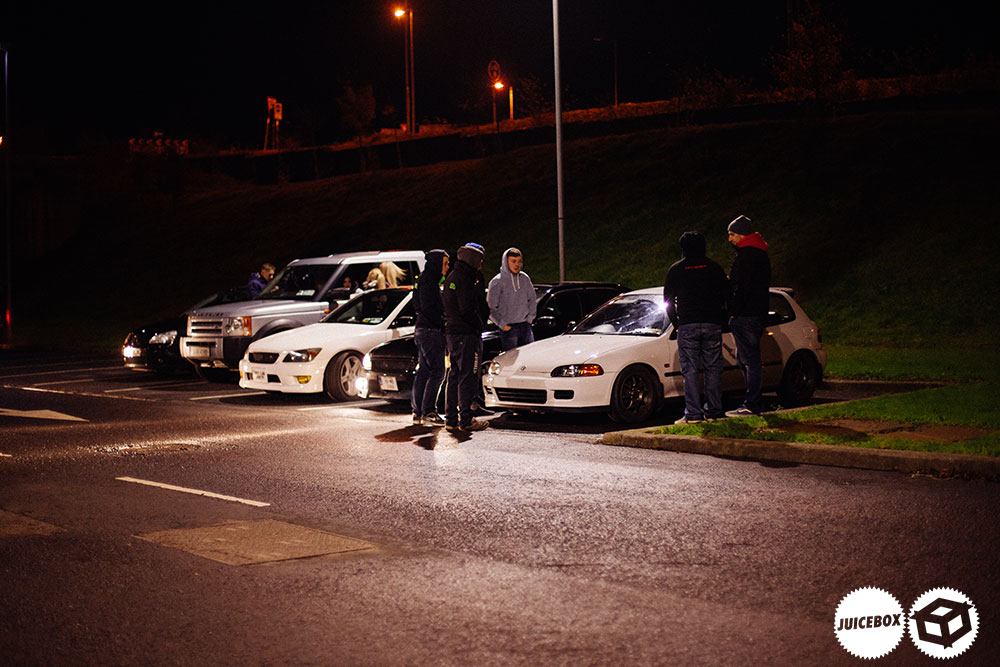 The usual taking the piss out of a bad machine happens, its normal its been going on forever, its hard to explain to an outsider.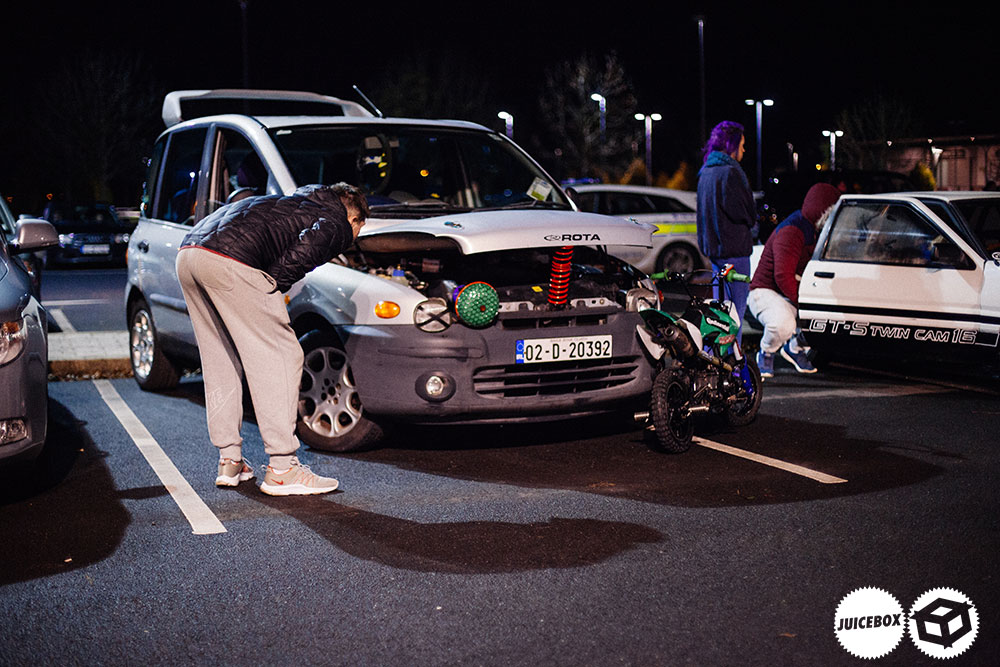 Watching the guys roll up in something funny, quick gather of the minds to build something ridiculous to confuse people.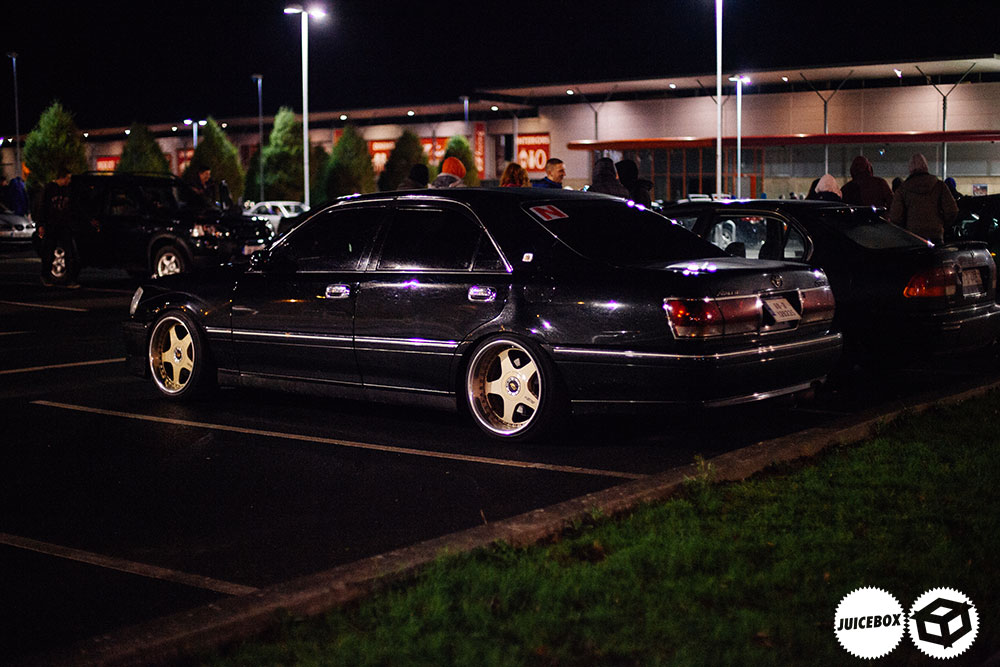 All part of the fun, its hobbies like cars that help to fill in the blanks of what might otherwise be the mundane.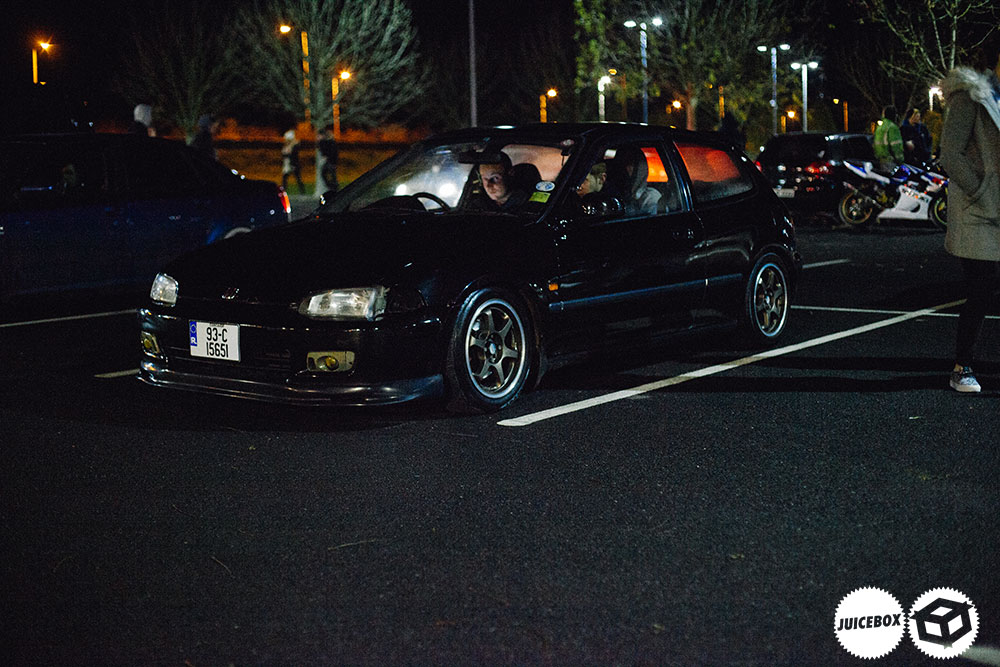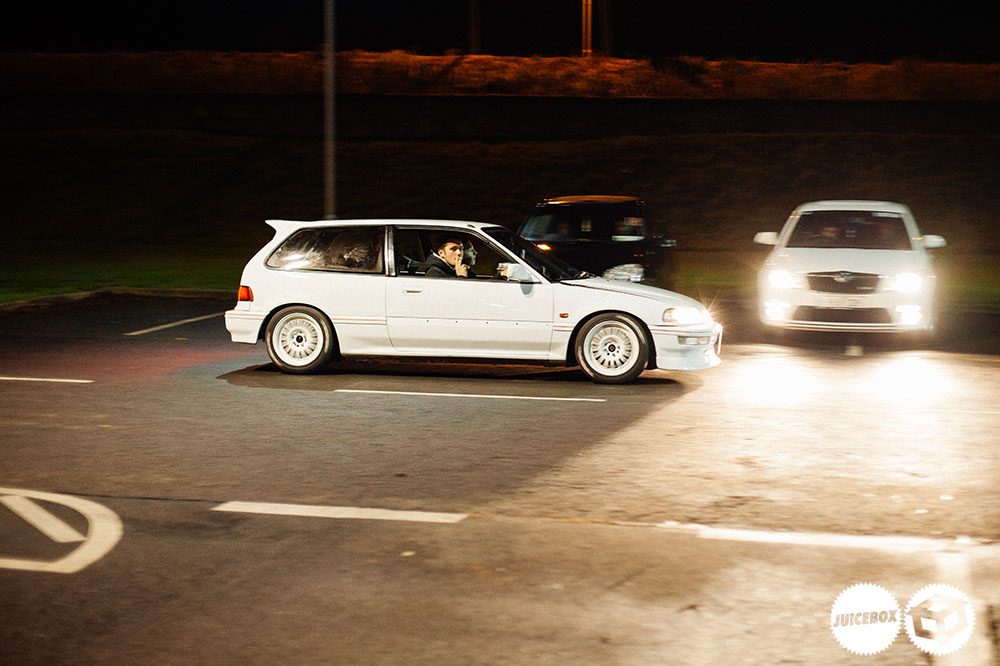 Its social, its good for the body, good for the mind.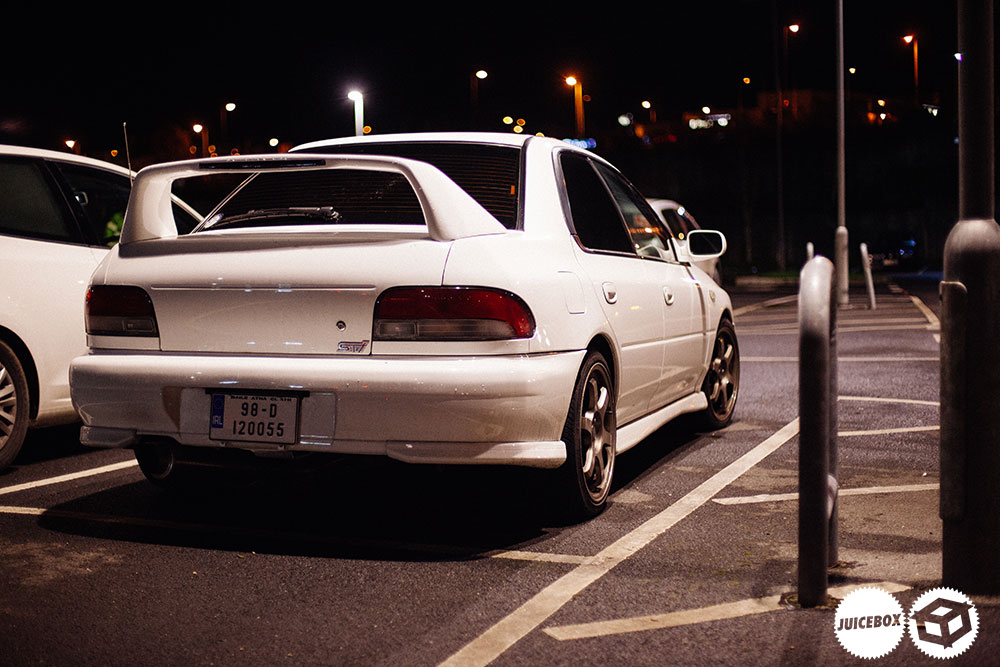 There are times where we find ourselves just standing absolute nonsense, but even that that still ends up being a good time.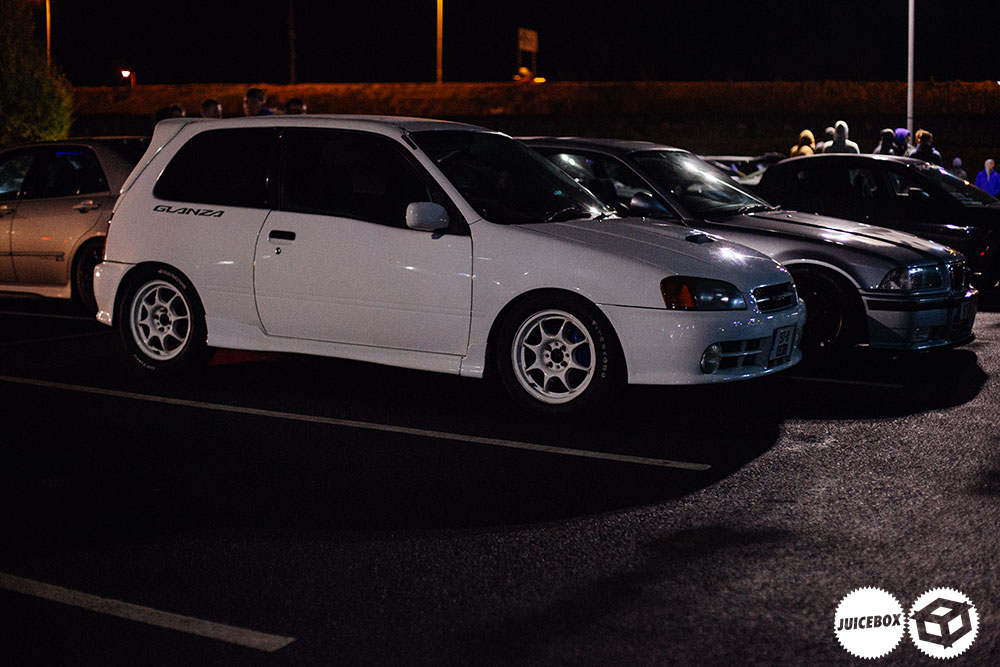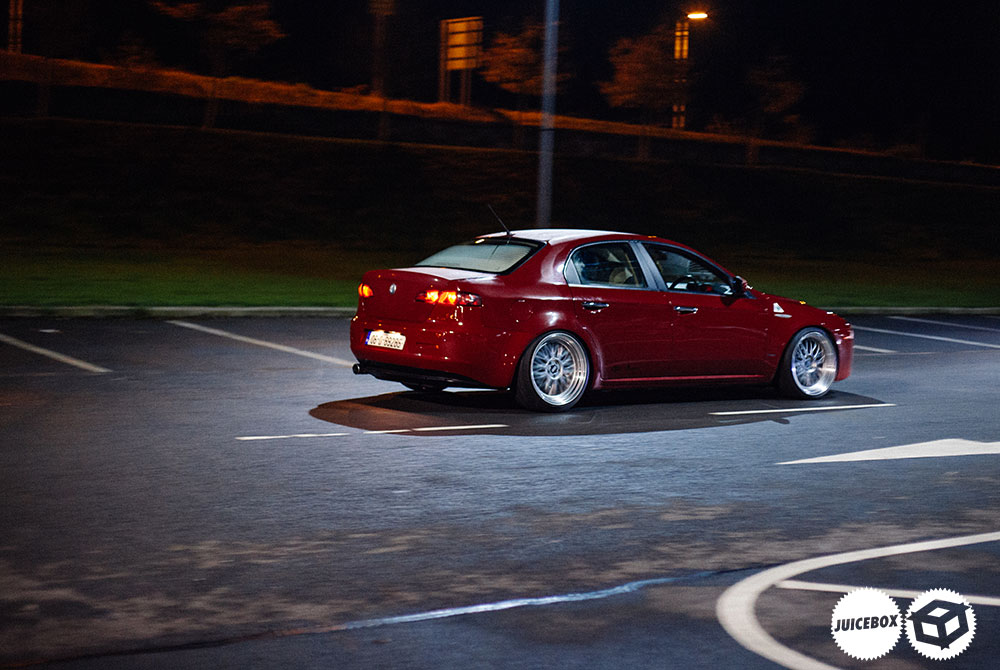 No matter where you are in the world, Cars bring all walks of life not really found in other interests.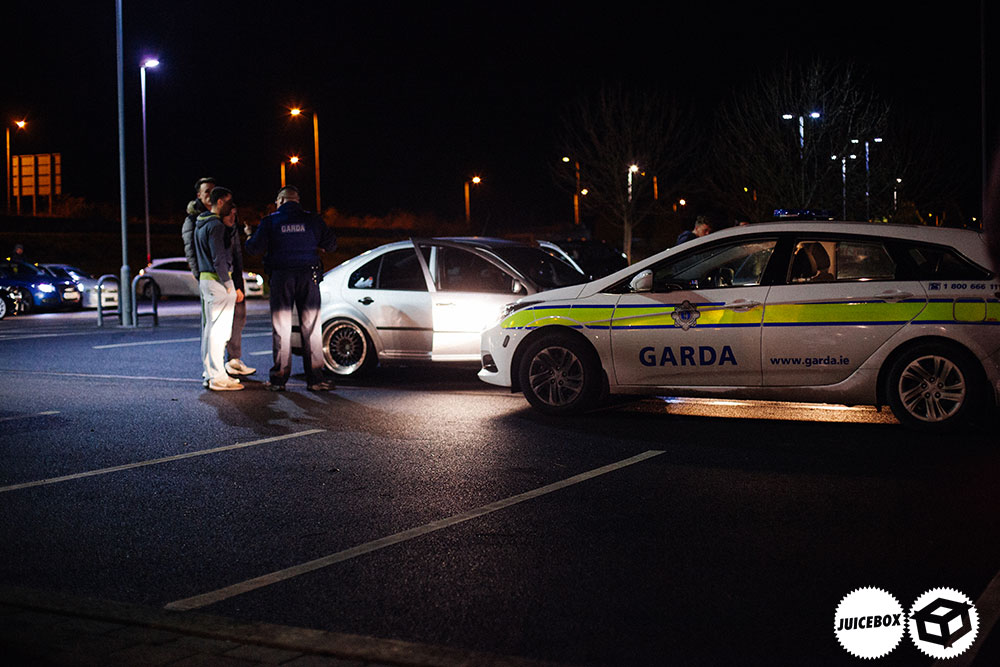 Heading to another spot, the rush of seeing the cops roll up, many of us have been at this a long time, and others completely grow out of it.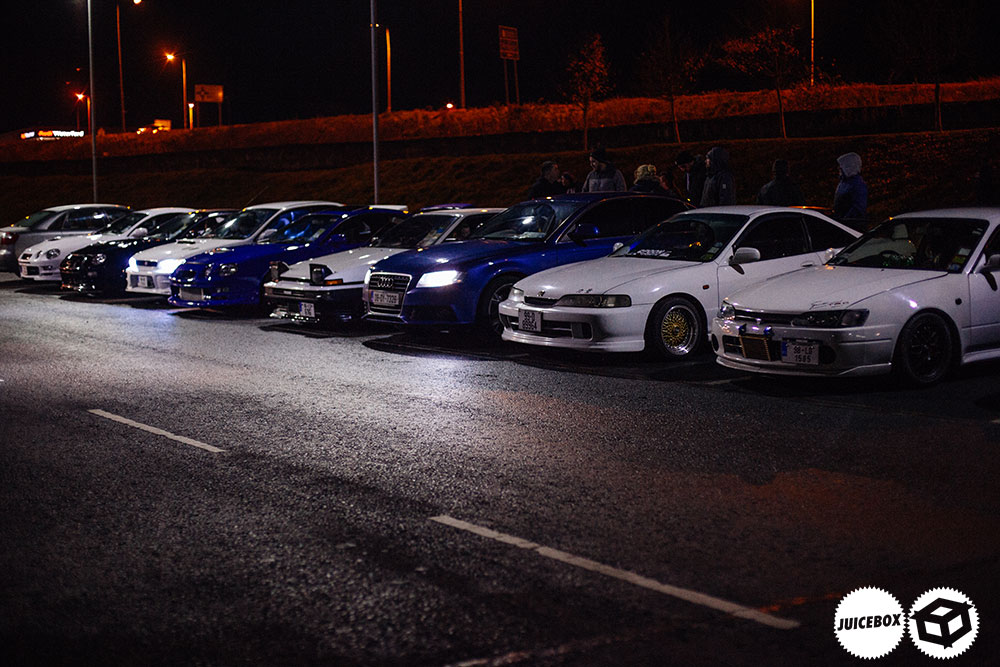 I've seen many faces come and go over the years but I don't think this type of activity is ever going to fade away. There is a certain sense of freedom being able to do this with friends.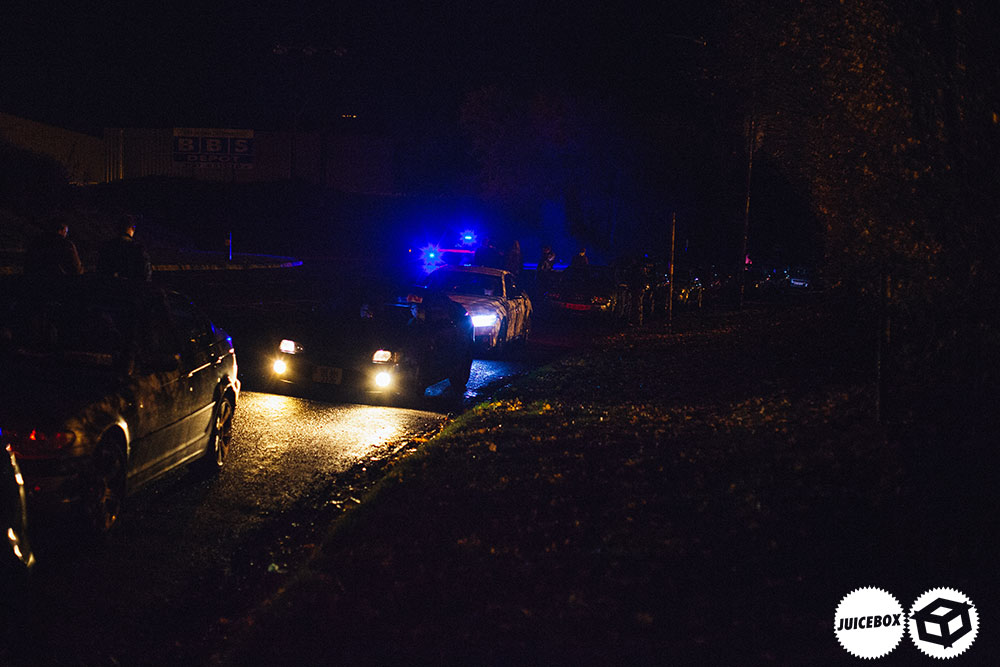 There is some sort of strange attraction to being out about in the night in cars. Waterford has always been a bit of a hot spot for cars, it has an ideal amount of locations. Its probably one of the main reasons why this website exists in the first place.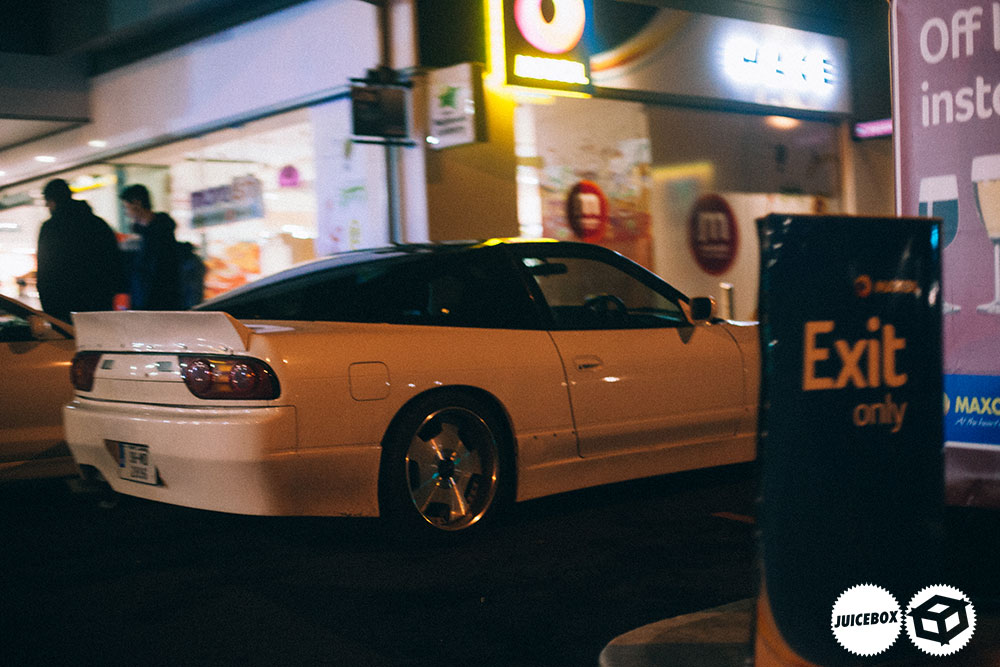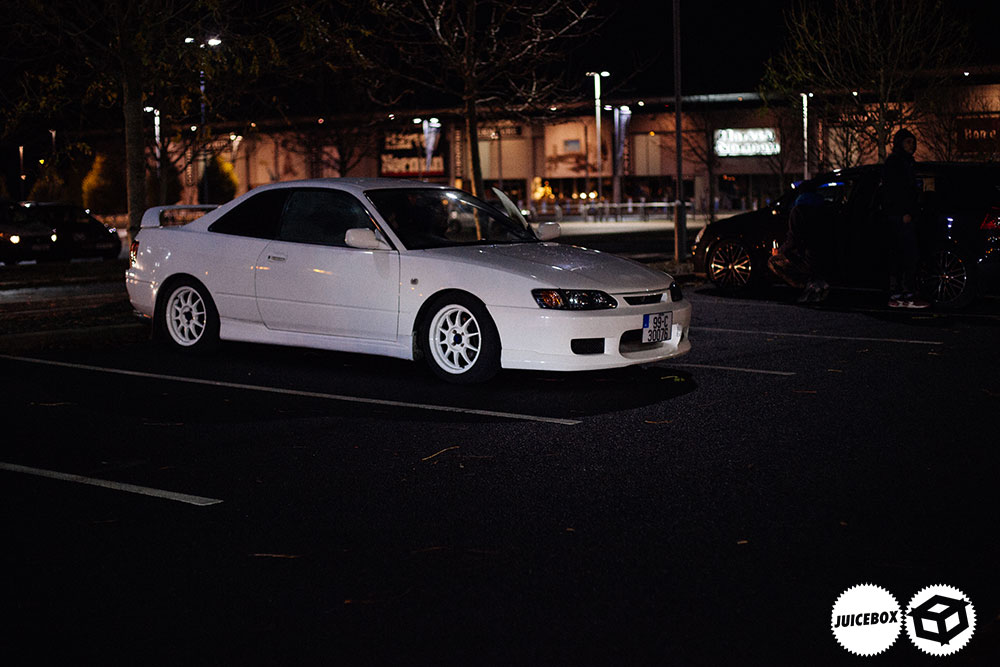 There is something about being able to jump into your pride and joy and roll through the streets with others after a long week, park up, talk shit till the early hours of the morning and go home with a smile on your face.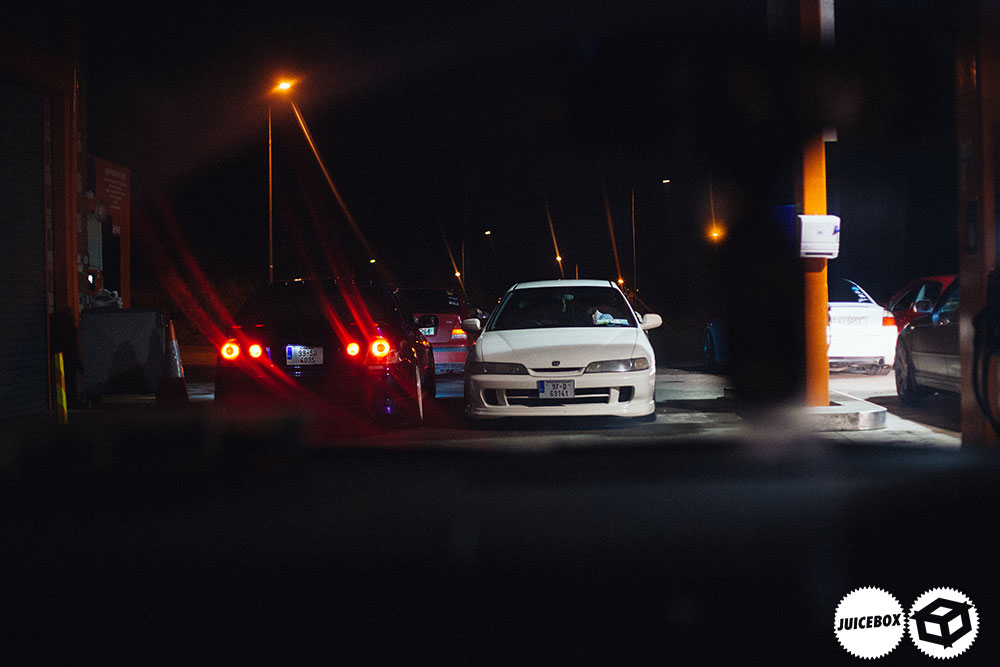 A good gang of people showed up, it brought everyone out for a chat and a laugh and as usual we found ourselves sitting around talking shit till the late hours of the night in odd locations on the outskirts of the city.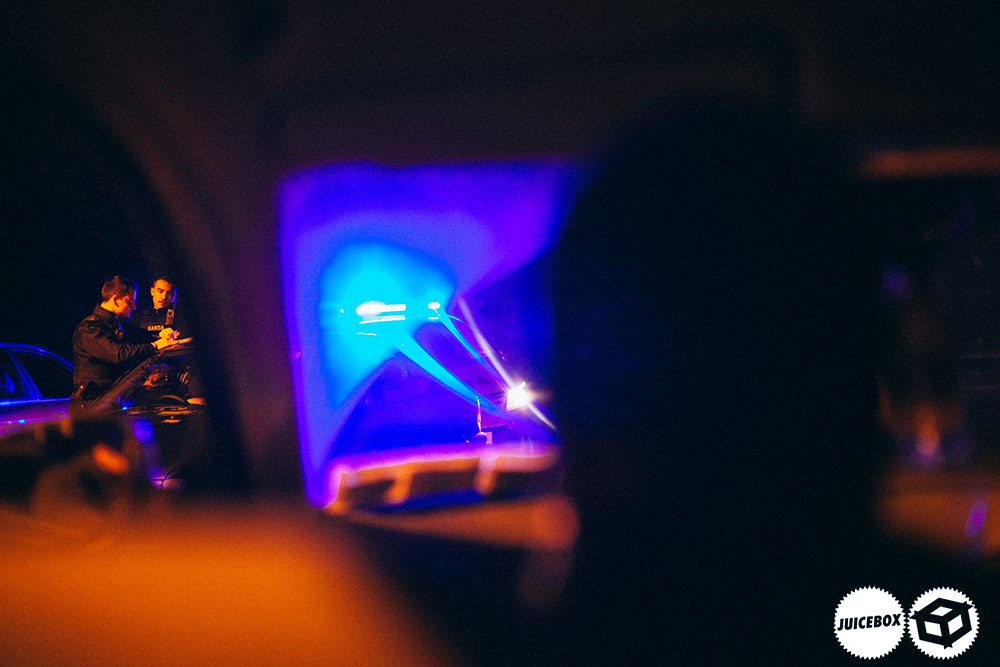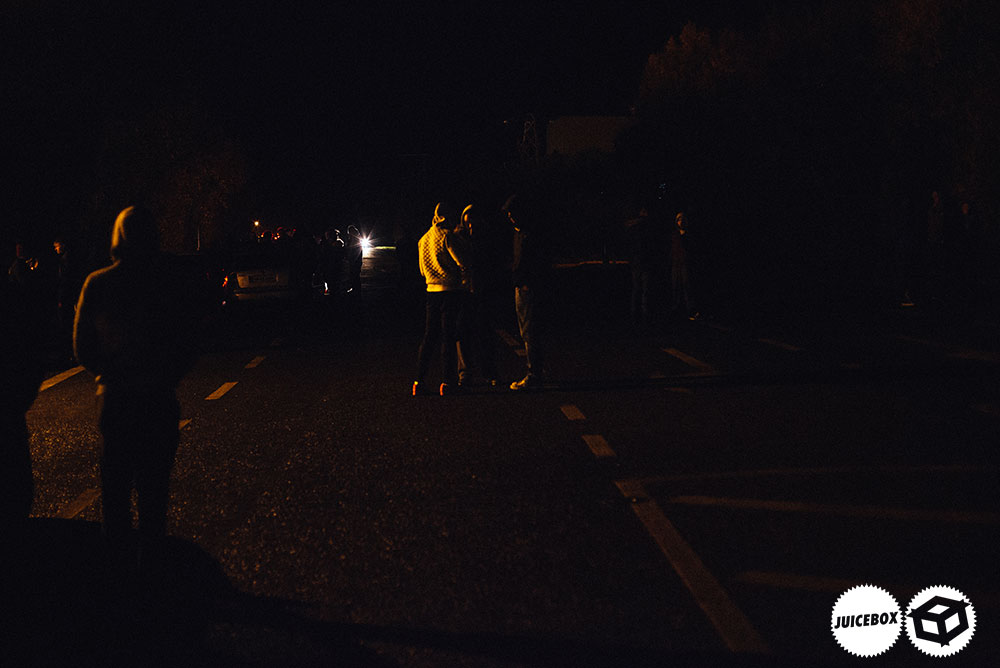 Although this "cruise" was thrown together for a bit of a laugh, it's the kind of nonsense that has brought people joy for as long as humans have been modifying cars. Its engrained in car culture and especially in Irish car culture.
Comments
comments
Powered by Facebook Comments