Visual switch-ups : MOTORCRAFT 86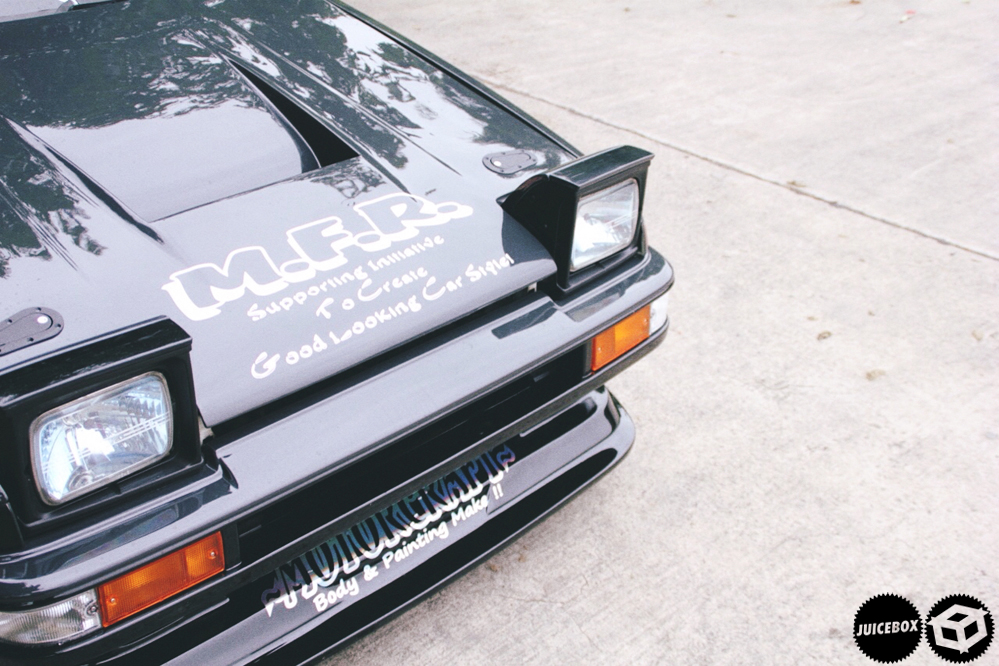 David picked up this car from a friend a little over a year ago. Prior to that he has never owned an AE86, but it was high on the list of cars he had to own, and simply put, hard work made that become a reality. It's taken a very short period of time for David to shape this car to suit his personality, however I can tell you that this car is far from finished, in fact as I write this I know he is planning a change again in the near future.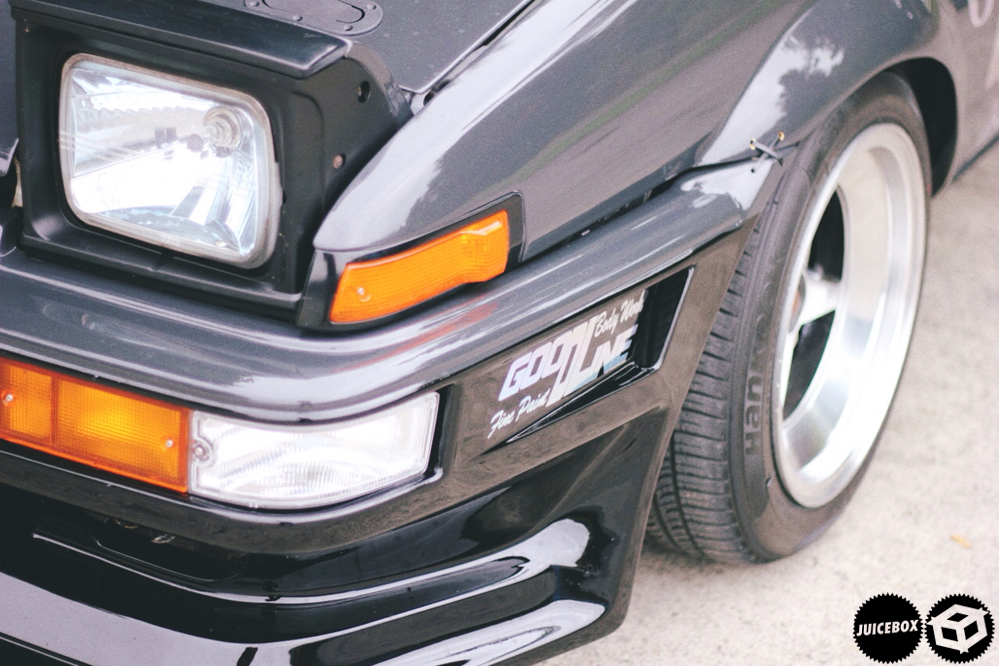 As it stands, the car has a 16v 4A-GE Hi Torque engine from an AE92 GTi under the bonnet. Modified with a Kakimoto full exhaust system, de-cat and manifold, HKS cams, Ultra power silicone leads, a TWE oil catch can, a Cusco master cylinder stopper and a HKS mushroom filter. The suspension has been taken care of with a set of REVOLVER front coilovers, TRD 8 way adjustable rear shocks with TRD -60mm springs, REVOLVER camber plates and negative RCA's, a TRD pan-hard rod, a TRD half cage, and a Cusco front strut brace. In the drivetrain side of things a TRD two-way LSD has been fitted along with an Exedy clutch to facilitate David's aggressive driving style, or in other words, his heavy left foot. (haha)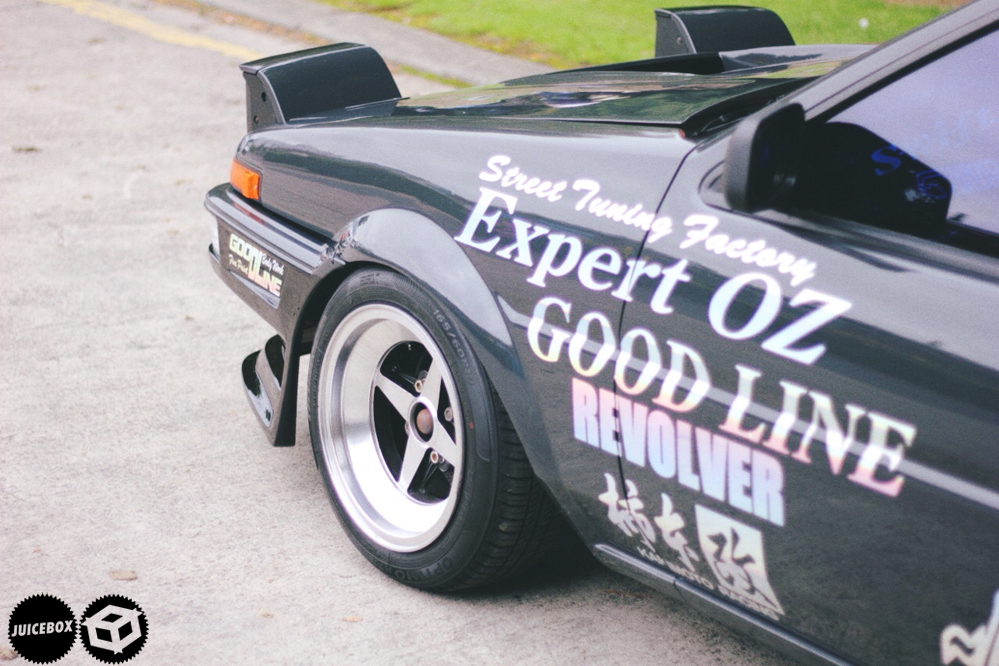 The exterior features a MFR (Max Force Ready) GOODLINE front bumper with OEM Toyota corner lights, a GOODLINE bonnet, flared front fenders, and a TRD rear wing. The OEM skirts have also been removed for maximum effect. The wheels are polished single piece WORK Equip 01's, eventually David would like to go to a more aggressive wheel fitment to further compliment the overall look of the car, but until the correct wheels pop up the Equips fit nicely under there.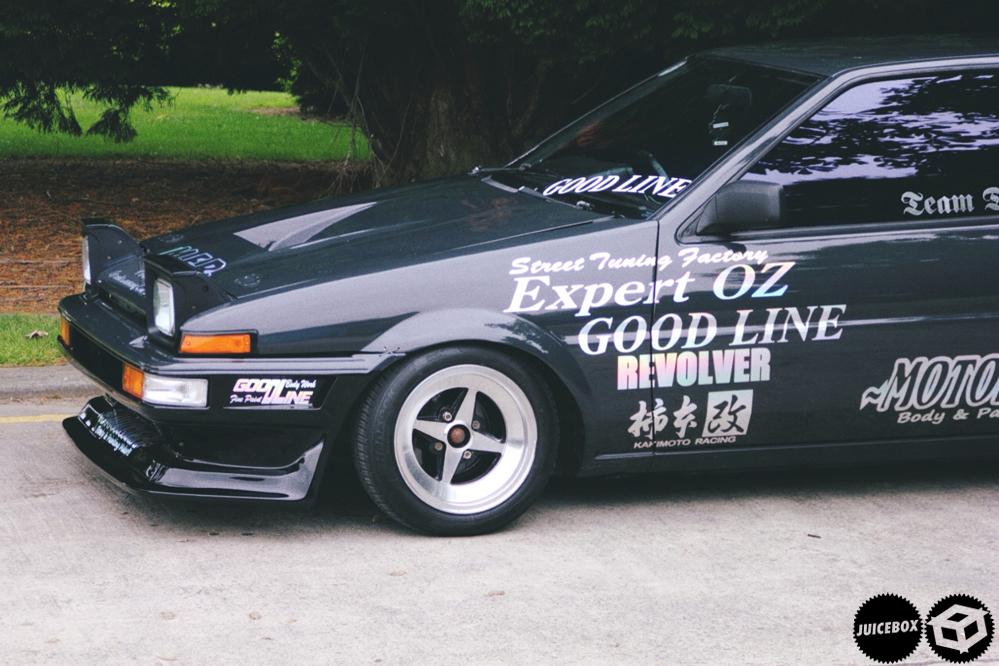 One of my favourite things about the car is the colour. David wanted to keep it old school, so he went with a solid grey, J2J2 Pure Grey to be exact, a Volkswagen colour oddly enough. It's an unusual choice – but it works! The bumpers were kept two-tone and neo chrome was the colour of choice for the vinyl. Paired with the grey paint the neo chrome vinyl is executed perfectly.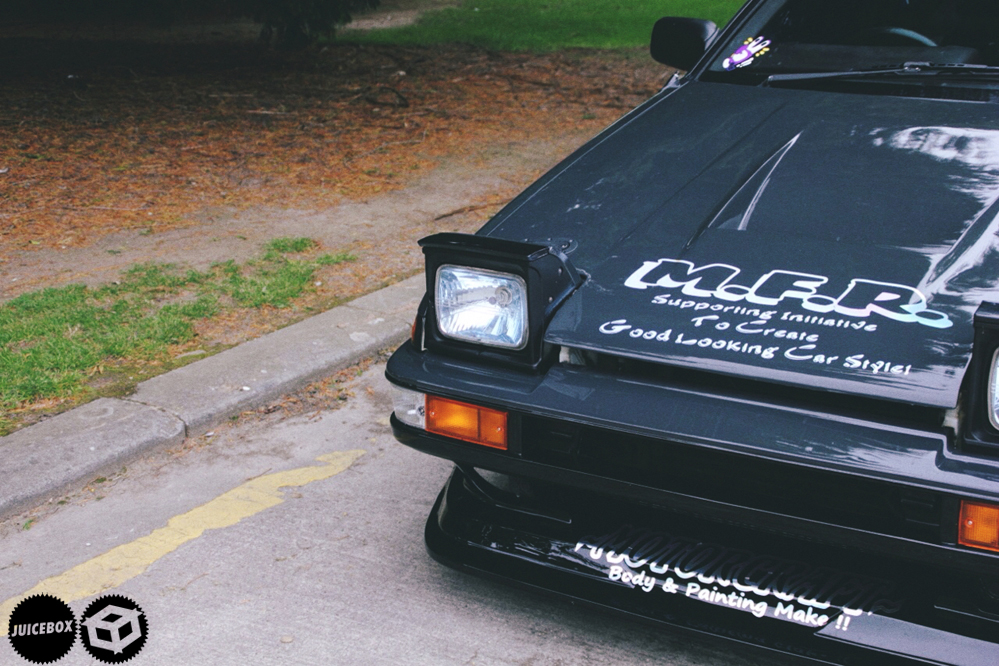 At this point you're probably wondering what MOTORCRAFT is, right? David is a panel beater by trade, and MOTORCRAFT is the family business, with this car being prepared by David himself, it made sense to have a little something on the car that means much more to him on a personal level than everything else. It's his own piece that no-one else will have, and that's cool.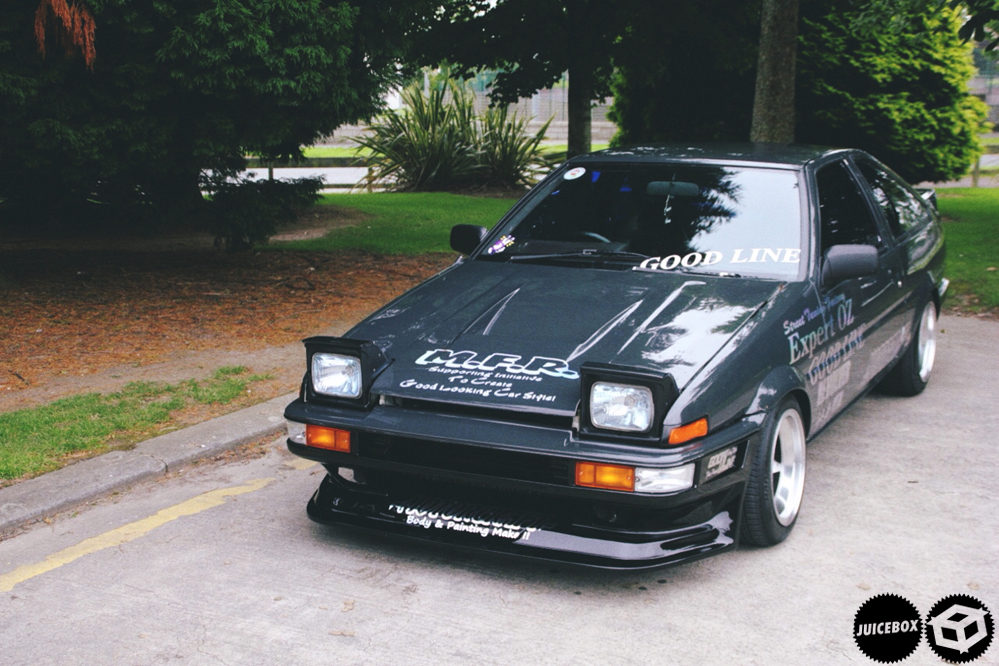 Let's talk about the car's style, for those of you who don't know, this car was previously in Initial D attire. It was a panda Trueno with a Meister R carbon bonnet, 14" RS Watanabe wheels and a Fujiwara Tofu Shop decal on the driver door. To come from that to what it is now is a huge change of direction – but all for the better.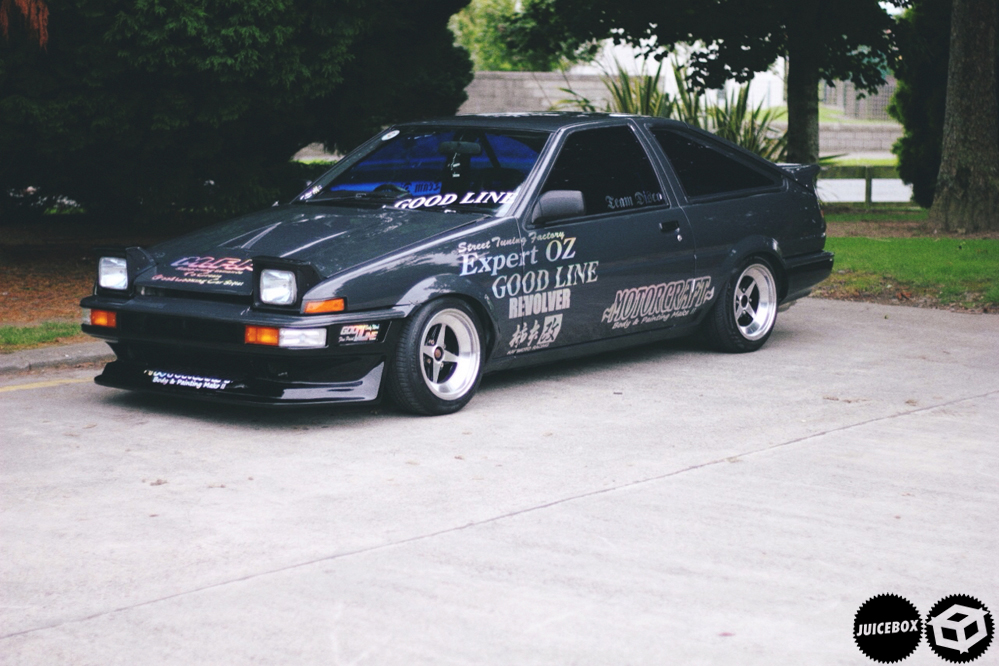 On the subject of change – it can be a touchy subject to deal with, people are afraid of it. They don't know how to react, they wait until others speak their opinion before saying anything themselves… Because of this, people tend to tread the middle ground trying to please everyone, not doing anything that will look out of place among the herd…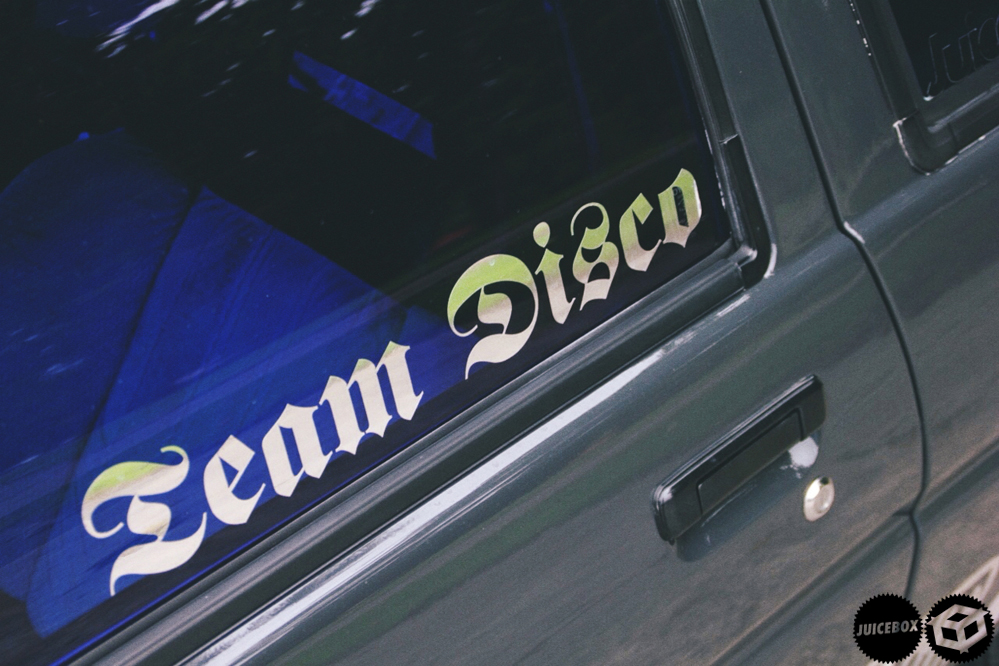 It doesn't matter what others think though, this should be irrelevant to you. Hasn't it always been about taking something and modifying it and making it your own creation? Not giving a shit about the reaction of what others think and knowing in your head that it is cool to you? The negativity and forgive me for using this word, "hate", comes mostly from those who don't understand it.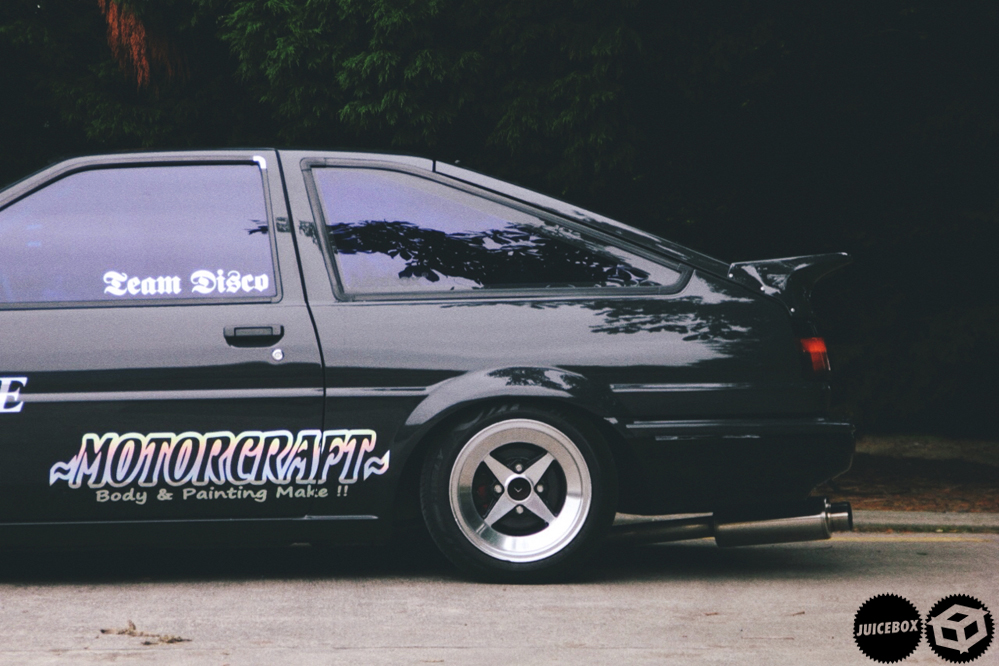 This 86 is a throwback to a period of style that is largely considered the top of the spectrum in car dress up and tune in Japan. It's this style, which for many shaped our tastes and created memorable traits that still persist to this day. It's the late 90's and early 2000's, that old school era which many seem to have forgotten about. David is one of those to stay true to the passion of that early era, and not being concerned about what anyone else is doing. Others hesitated with the idea when he spoke about it first, however that didn't change how he thought, he re-created this car how he wanted despite what people might think, and that's the mind set you need to have.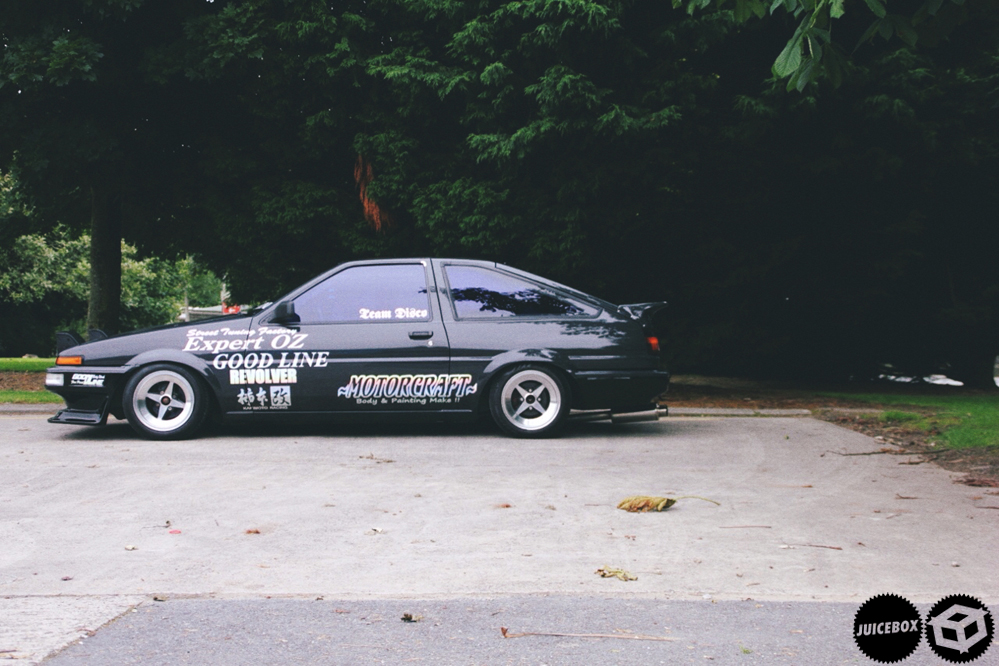 Do what you do because you love it, and never forget the reason why you do it.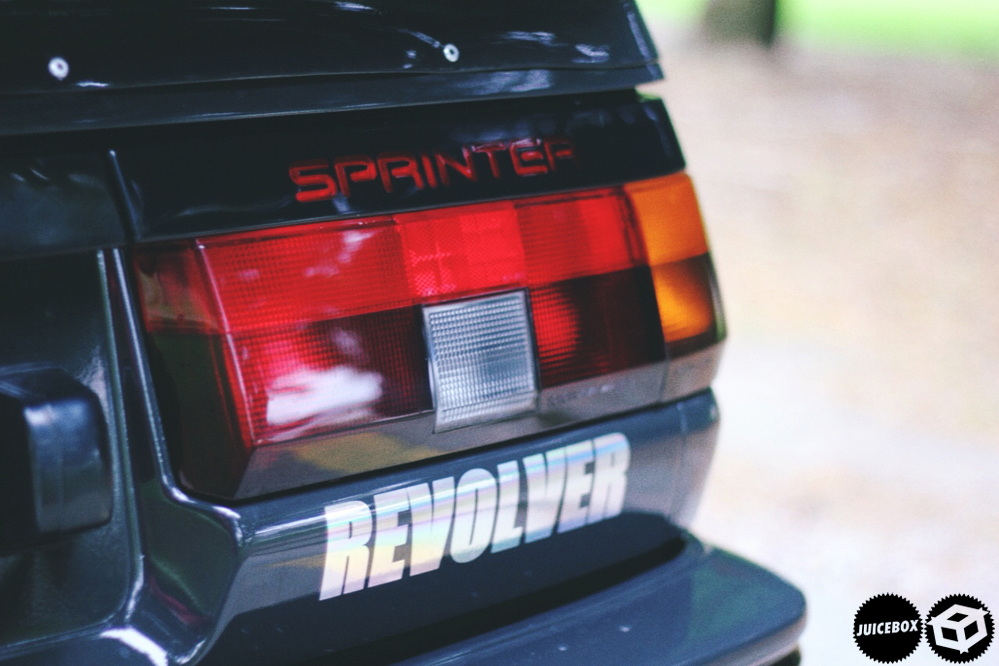 It's sad to say, but at times I find myself tired with cars, or I guess more so with those who own them, the scene in its entirety and the bullshit that comes with it. The pretentious people it creates. I feel for the vast majority the love isn't there anymore, there's no passion, no thought, and the individuality is lost. I've learned that a large percentage of people don't care, it's a case of wanting to be a part of something, to satisfy a certain need. I guess in a sense you could argue that I care too much, but if the love is genuinely there should you need to argue that? I don't believe so.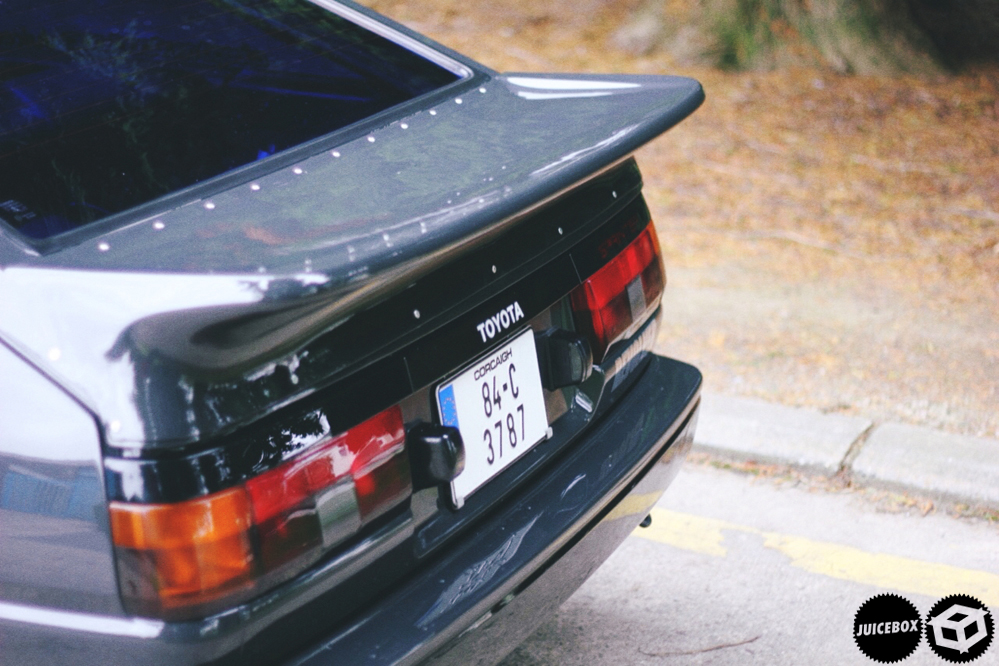 I feel as time moves on genuine people are getting harder to find, every now and then you find a little bit of hope but as most things prove, it turns out too good to be true. The cars are a small part in something much bigger. Character will always reign supreme. That being said, I acknowledge those who are in it for the right reasons, people such as David here, it's easy to get caught up in the negativity of it all but you can't lose focus on the positive.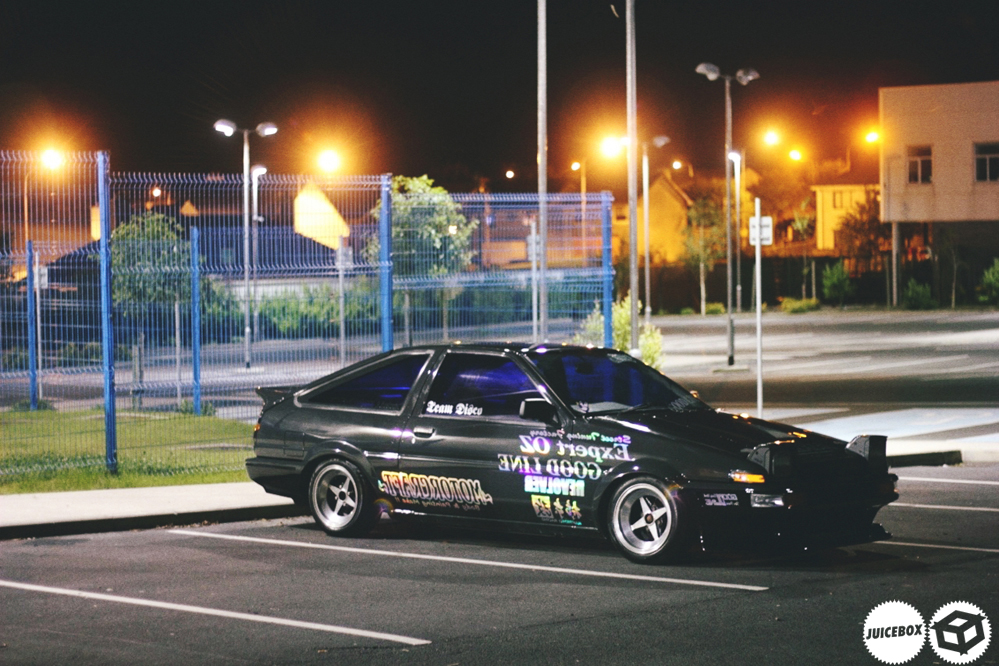 I'm hoping those of you reading this will understand where I'm coming from – it's an observation made over time – based on my own experience. However at the end of it all I'm just another guy on the Internet using a blog platform to express thoughts and opinions, like many others, take from it what you will…
BONUS IMAGES –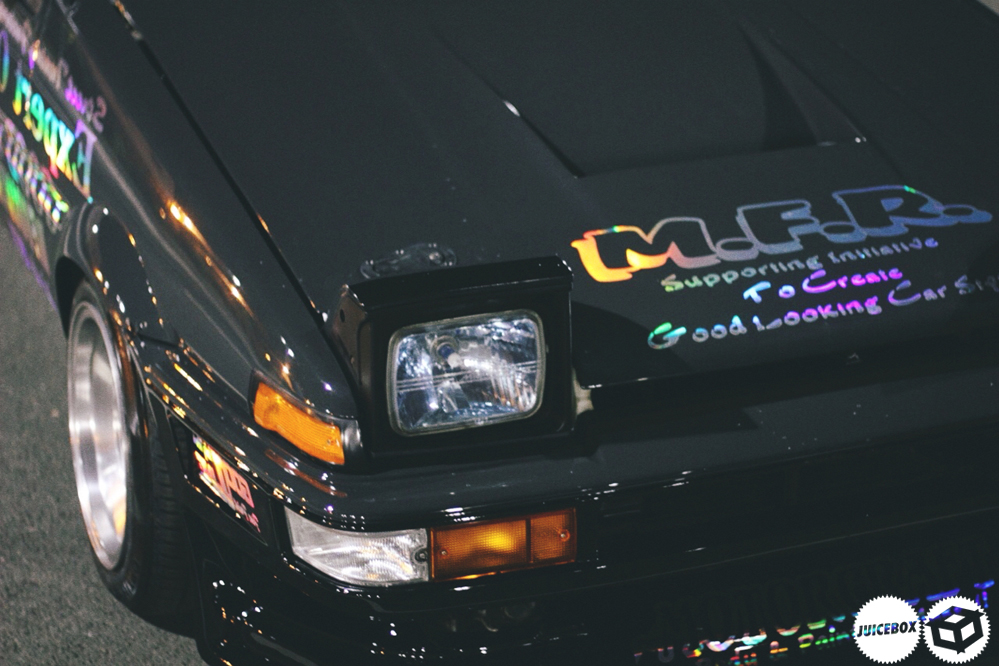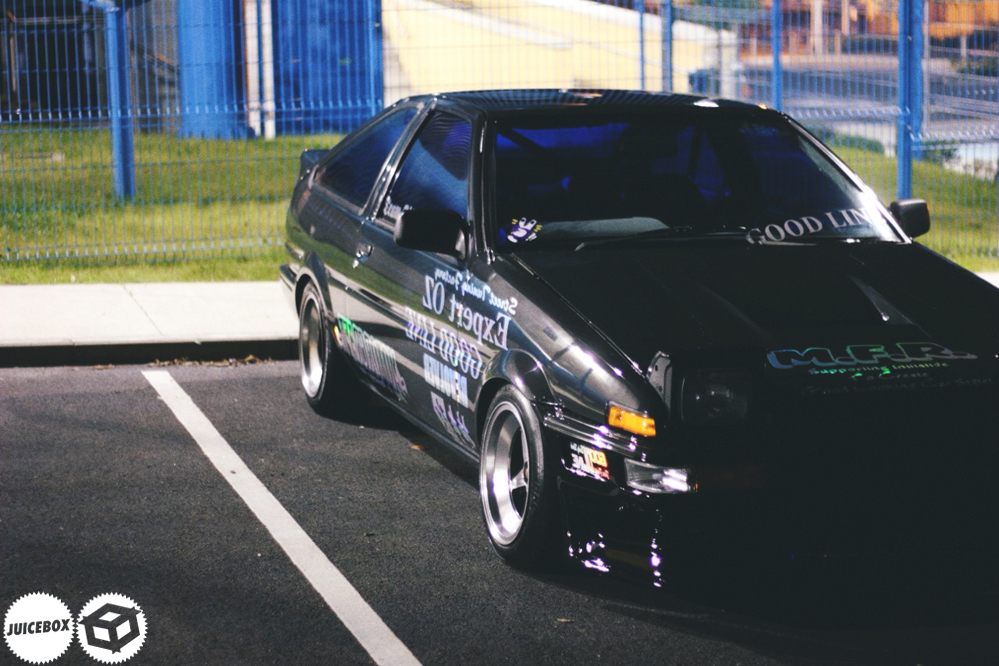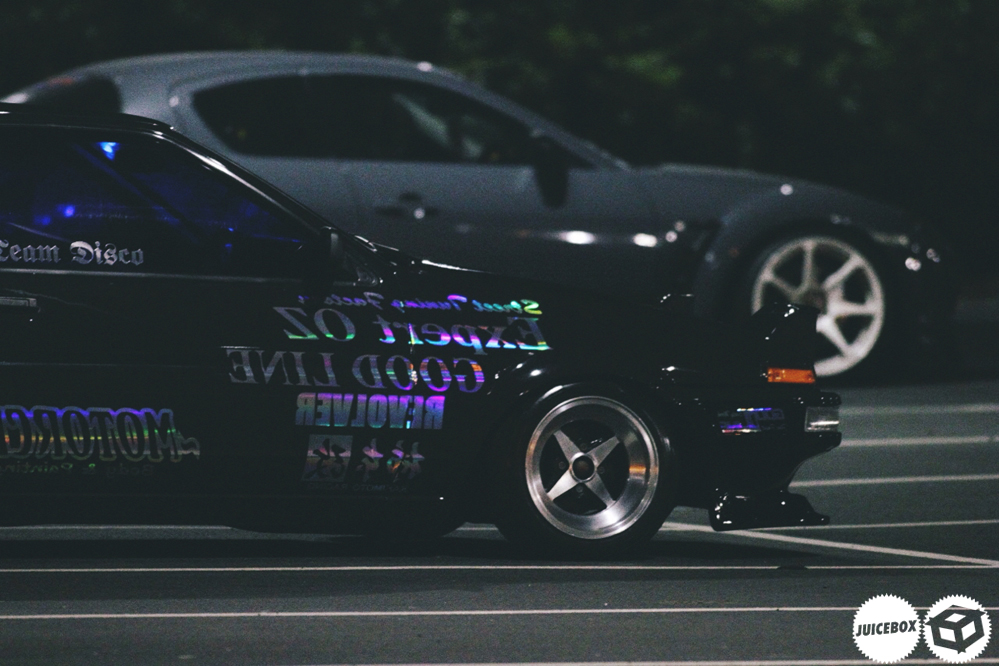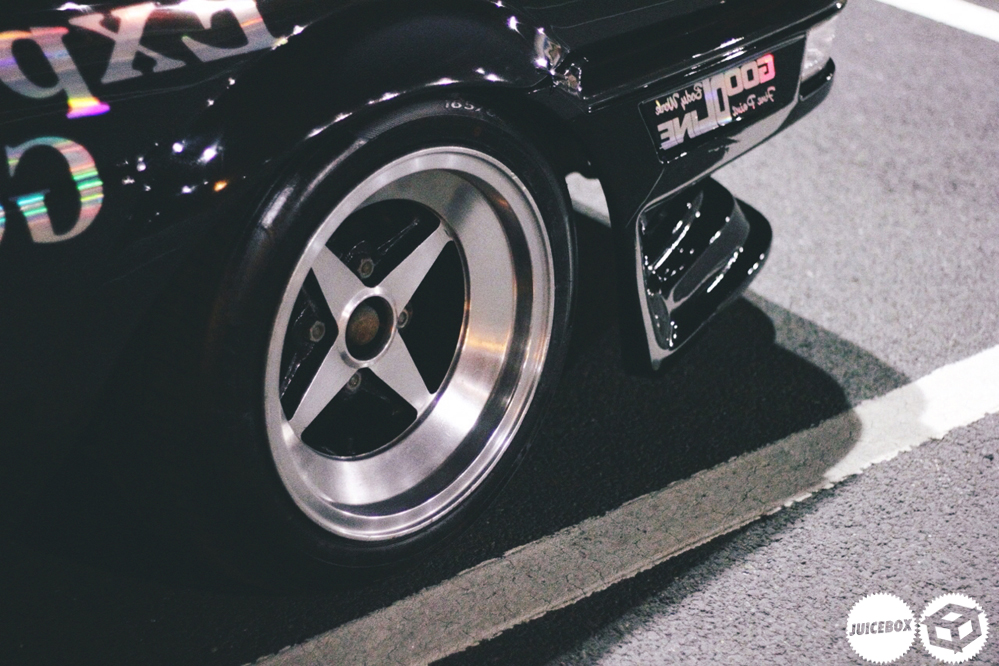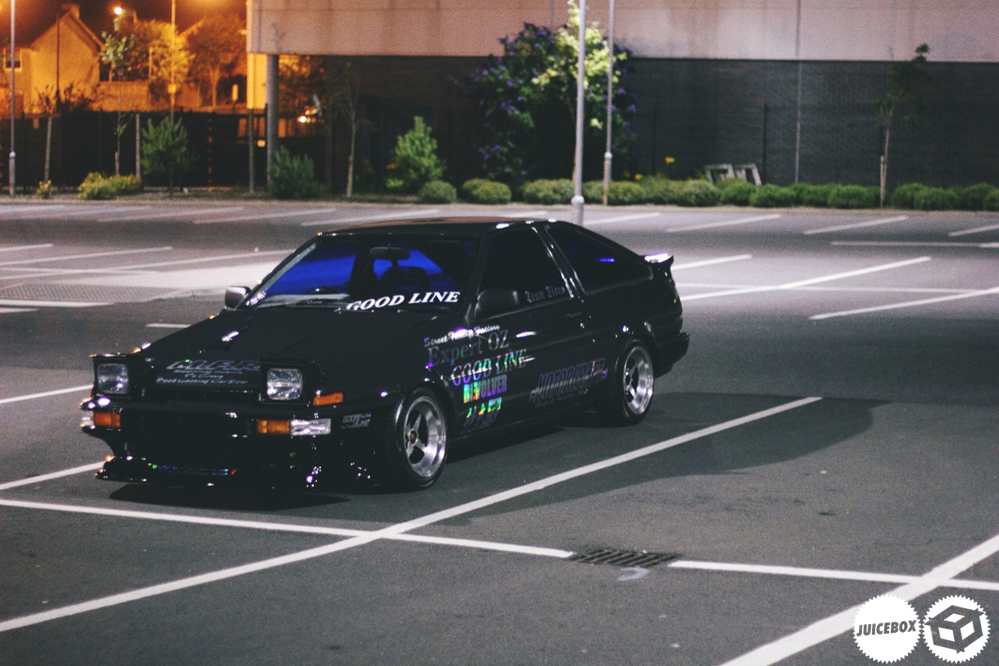 Comments
comments
Powered by Facebook Comments