Steve – O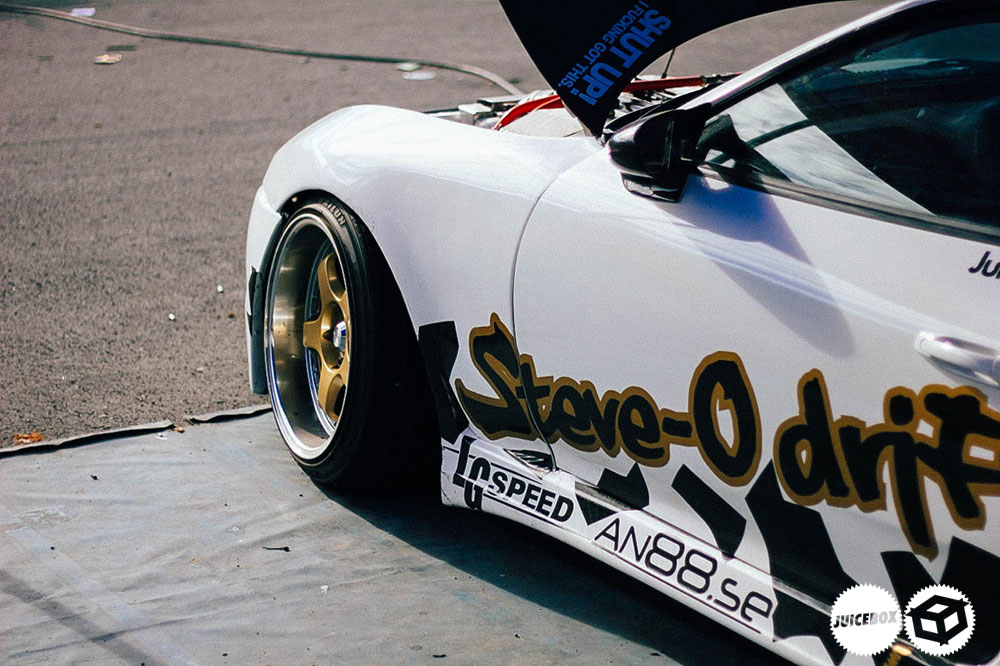 Define trust. Trust usually resides amongst family members and long term friends, best friends even. It can also be found maybe in professional practice say a doctor, dentist or child minder. It comes from knowing something is good or receiving an excellent recommendation from someone. We went to Rudskogen Raceway in Norway for Gatebil 2015 where I witnessed trust of a totally different kind.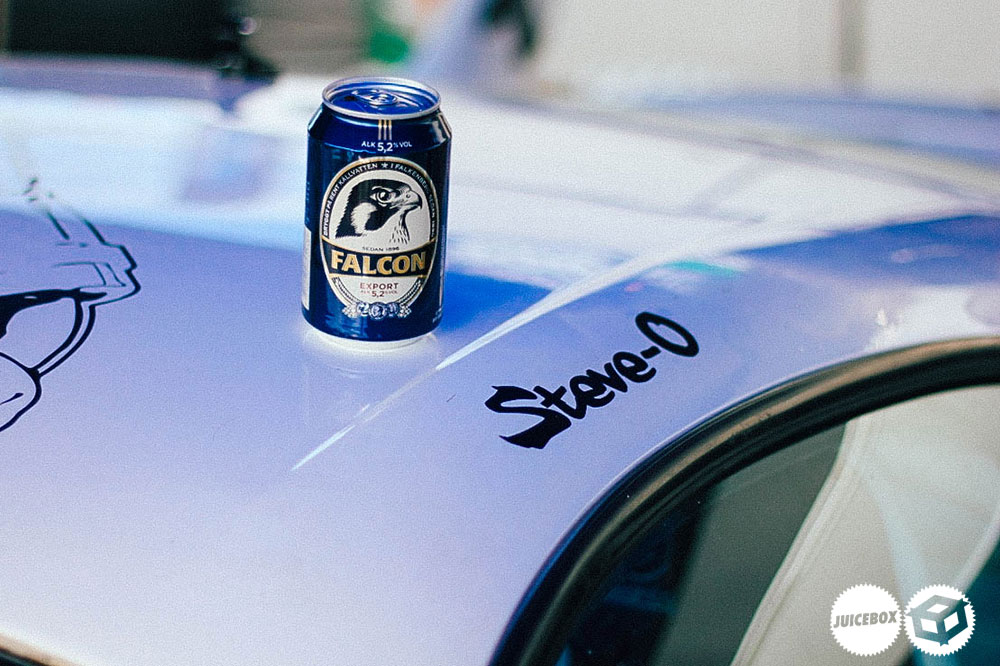 Everyone goes to famous race tracks to spectate with only the dream of maybe being able to drive it, especially on foreign soil. For one of the friendliest men in the Irish Drift Championship the dream became a reality. I mean, when offered a well set up car by one of the regulars to the event it would be hard to say no. It's funny because this all came about over a few drinks and usually with alcohol involved things are more than likely said in gest.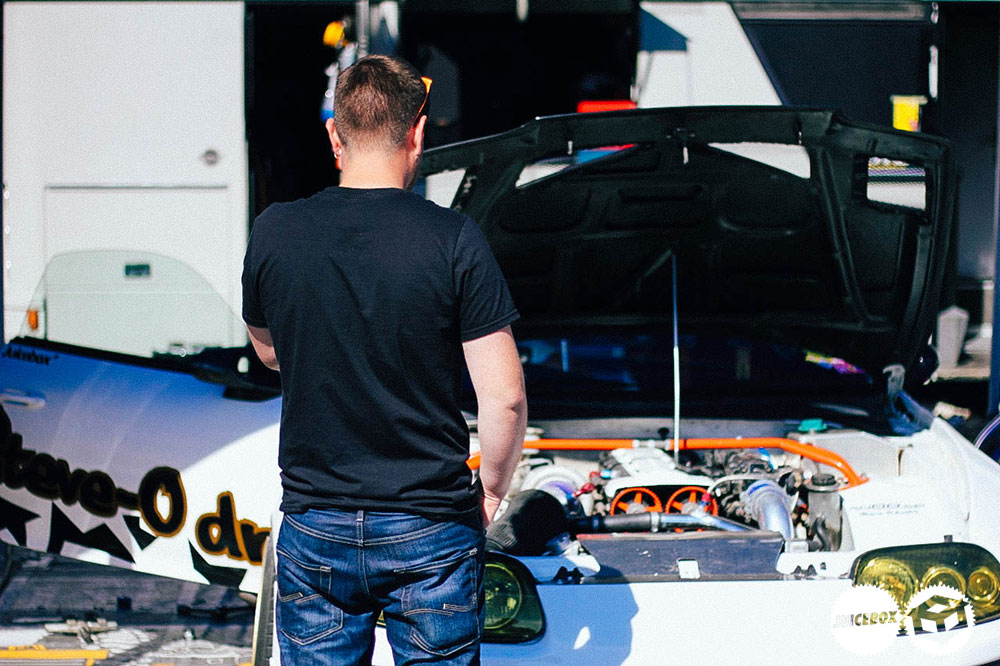 So late on Friday night Mr. Adrian Walsh was informed that if he wanted this extremely rare chance to drive he needed to be at driver sign on at 7:30 and to put down the de-labelled Powerade bottle filled with mostly vodka. You can imagine at one of the biggest car related festivals in Europe it would be hard to drop the drink and head for camp but with the prospect of heading out on track in morning, it was time for some shut eye.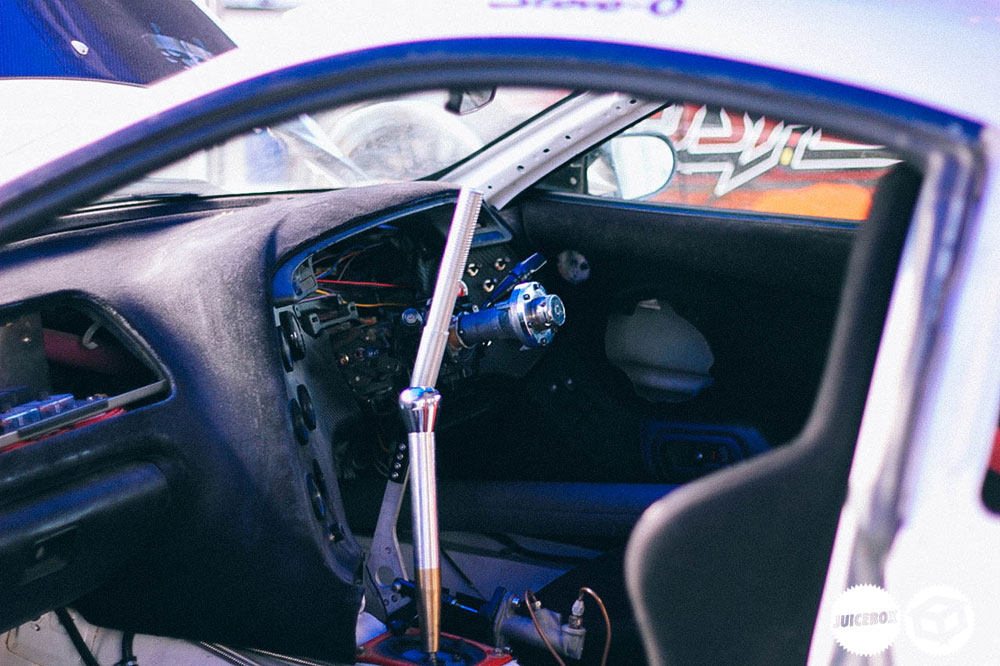 True to his word Mr. Stefan Olausson or Steve-o as we liked to call him, was up and ready cleaning his pit space. I couldn't believe this was happening seeing that these guys only met two days prior. What had given Steve-o the confidence to let this Irish tourist sit behind the wheel of his car around an unfamiliar track? Maybe he is an excellent judge of character or maybe he had been tuning into the live stream of IDC every round? Whatever he thought it was still a very generous act and with Adrian's own car still not complete he was Itching to get out and see what Rudskogen Raceway was all about.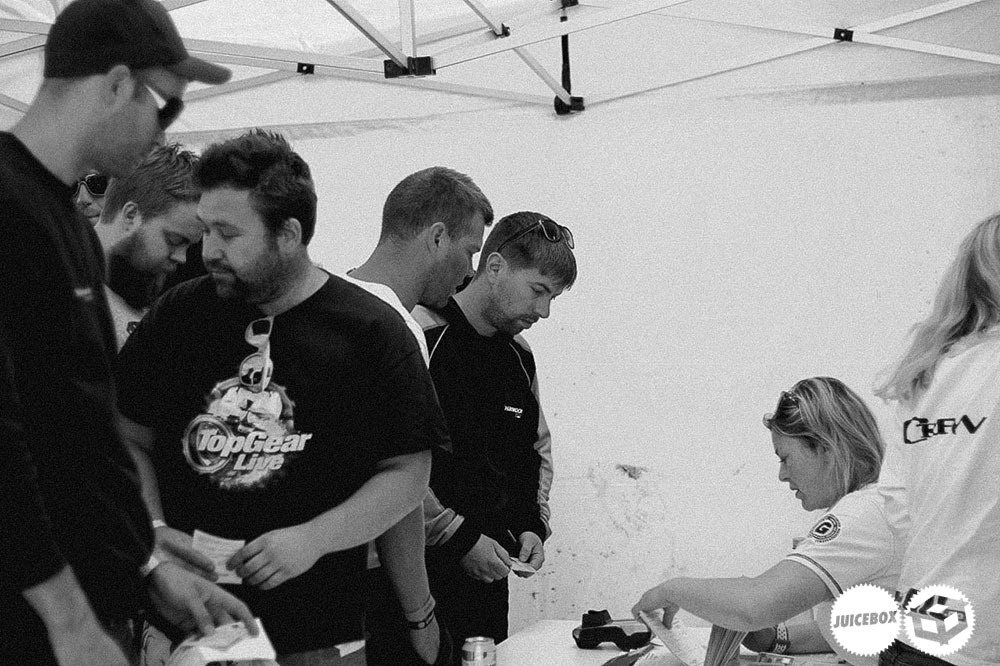 While the pair of drivers headed off for briefing it gave me a chance to get a closer look around Steve-o's incredible seven hundred horsepower Toyota Supra. Not only was Adrian getting to drive out there he was getting to pilot an incredible car too. This thing is remarkably good looking, in the sea of Supras that is Gatebil this one still manages to stand out. Maybe it's because we don't see as many Supras competing in Ireland that I was drawn to this one, even seeing it on track on the previous day I enjoyed watching it. The 18 x 10 Boss Gold wheels sitting lovely in the arches only barely covering the XYZ discs and callipers. Suspension was also supplied by XYZ coil overs letting car sit really well and handle perfectly.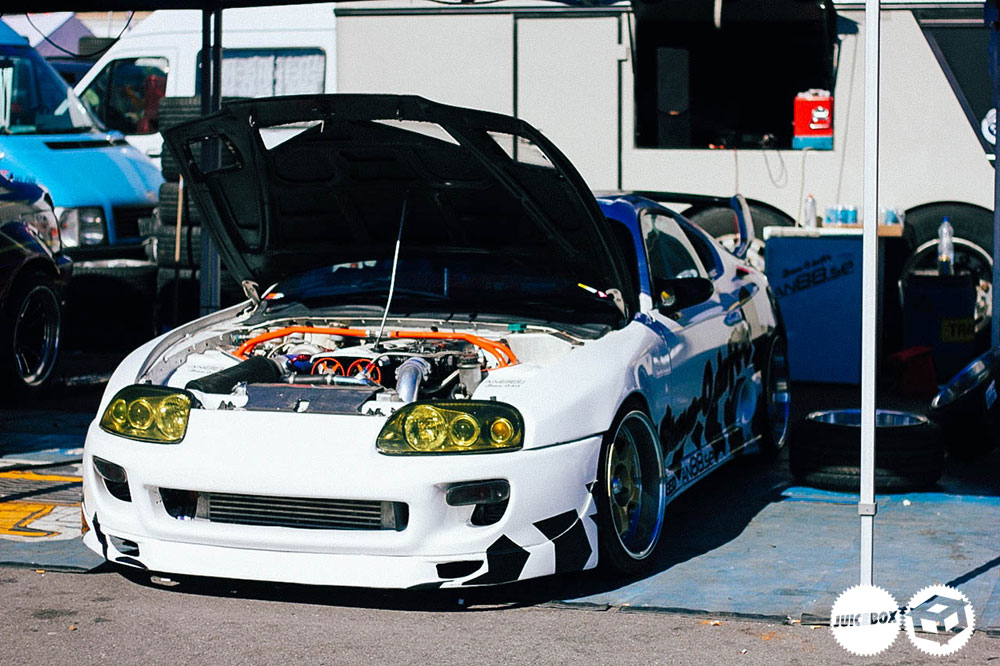 Steve-o also told us how he had custom made some of the arms and ball joints giving seventy degrees of steering angle, only three quarter turn of the steering wheel was full lock on this thing! The power comes from a fully built and balanced 2JZ-GTE with a well-endowed Precision turbo. All fed by twin Bosch 044 fuel pumps, Nuke regulator, Nuke fuel rail and massive Lucas 1200cc injectors.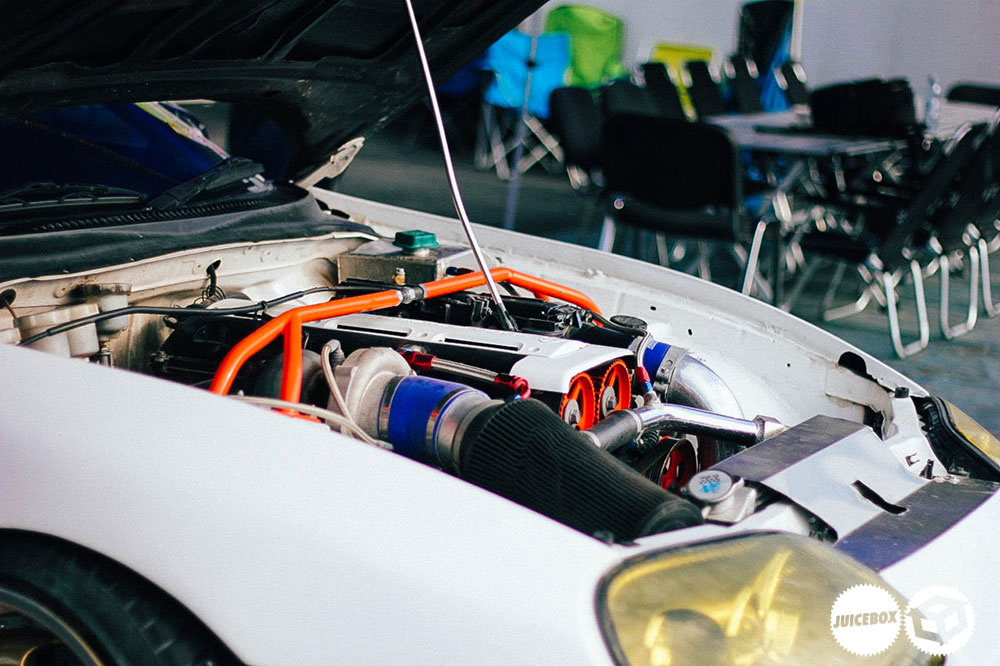 Extra skid power made possible also from the original Toyota front callipers mounted on the rear discs and plumbed into a hydraulic handbrake up front. Interior remaining basic enough with two Sparco Sprints, a Sparco wheel, some flocking and no clocks… that's right no speed or rev clocks needed in Norway apparently.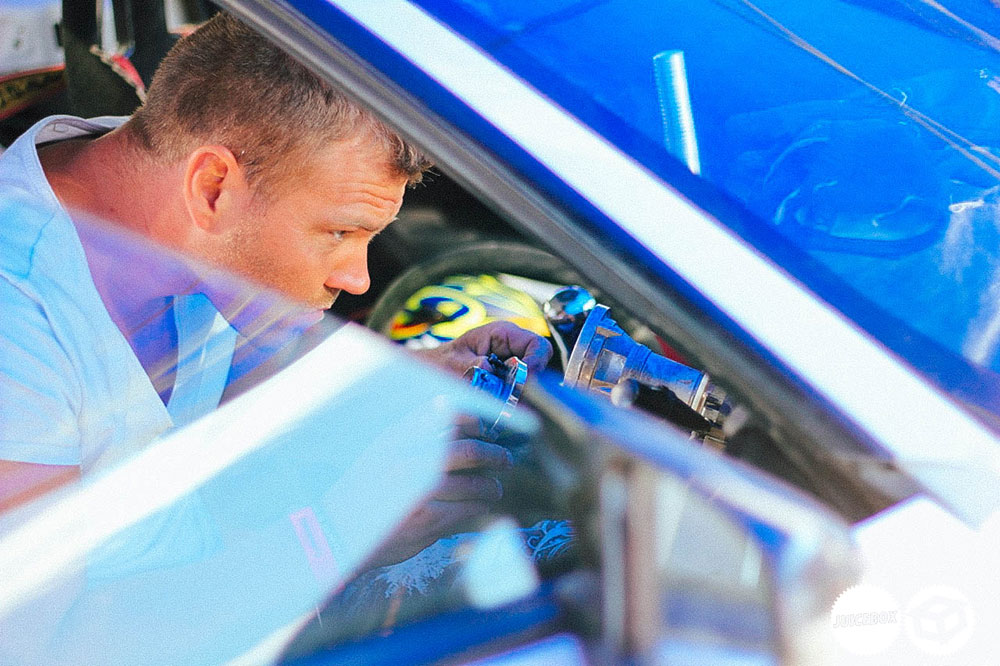 With some minor adjustments done to the car and a quick question and answer session done between to two guys it was time to head to track. I met the two in the pit lane where there is always a long que of anxious drivers ready to pour onto the famous raceway. In all fairness Adrian looked pretty composed as he sat waiting but I wasn't so sure if Steve-o was feeling the same as this was the first time he had let anyone drive this car. I guess it was too late to change minds at this stage as the cars began to file down toward the pit exit.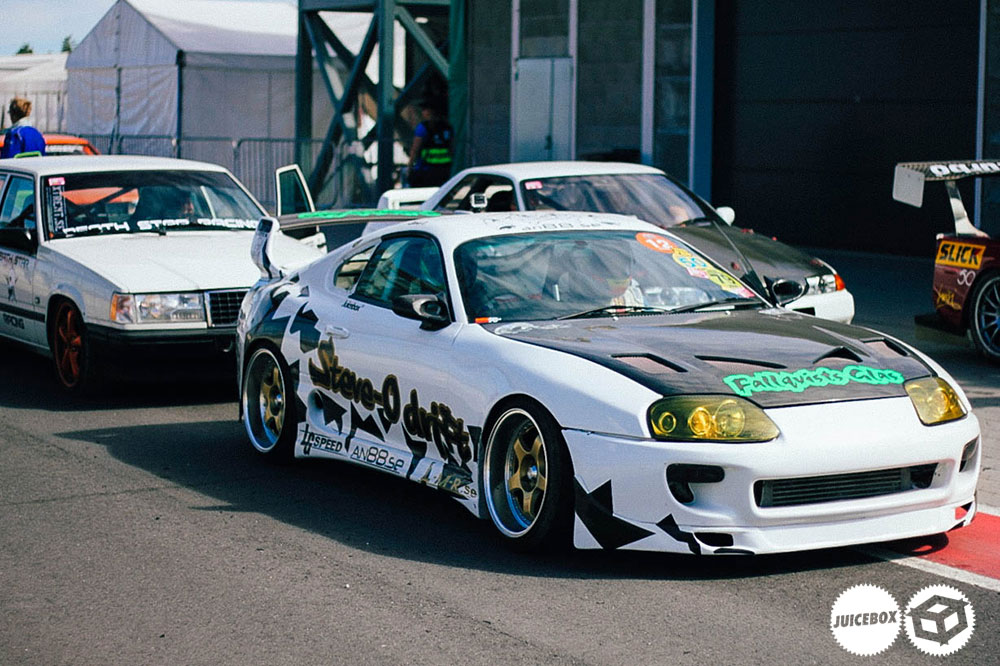 I quickly made my way across track to the first major corner expecting to see Adrian simply drive around getting the feel for the car. With that there was the Steve-o Drift car at full hang in amongst the most traffic I have ever witnessed on track. It was very cool to see a good friend of mine out on one of the most famous tracks in the world.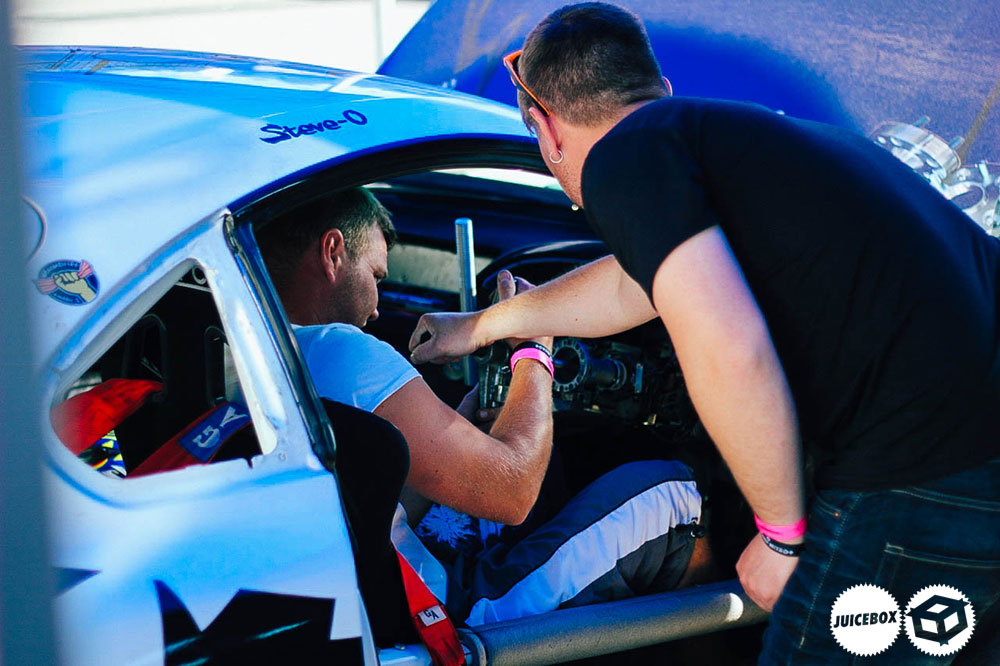 Trying to pick him out of the crowd of cars every lap was nearly impossible, the order was forever changing and the lingering smoke was worse than a California forest fire. I thoroughly enjoyed it though and could only imagine what it was like for the other two inside the car, every time passing up the main straight completely full of smoke inside. With on-track temperatures soaring and the Norwegian sun beating down, the Supra suffered from a little over heat, so after an extremely decent amount of laps it was time to bring her in and cool her down.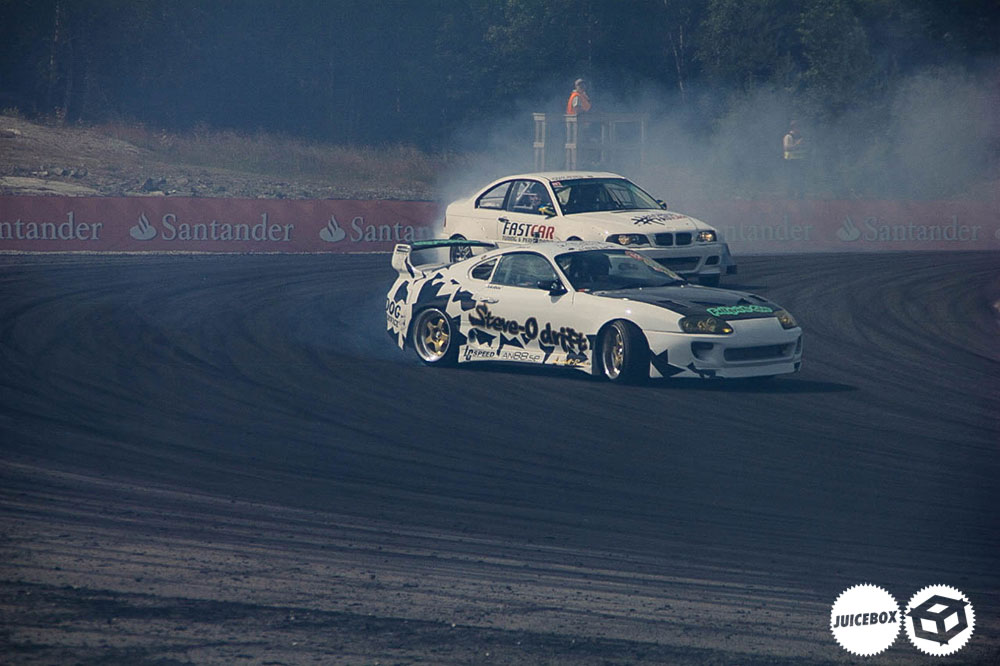 It was the end of Adrian's run but not the supra's as Steve-o had a spare larger radiator in his bus just in case something like this might happen. If you know Adrian you will know he is forever smiling so you could only imagine the grin that was on his face when we re-grouped back in the paddock. The man was speechless and rightly so.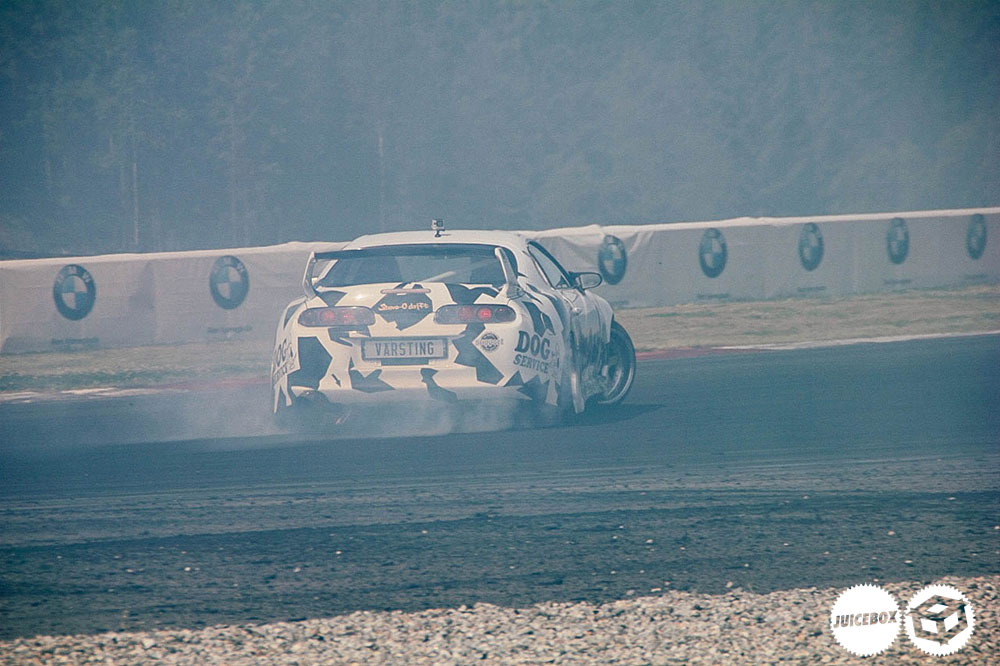 Thinking back to that weekend I'm still blown away by the whole experience. Heading over that weekend you never know what to expect but I really didn't have a clue I would have an opportunity such as this.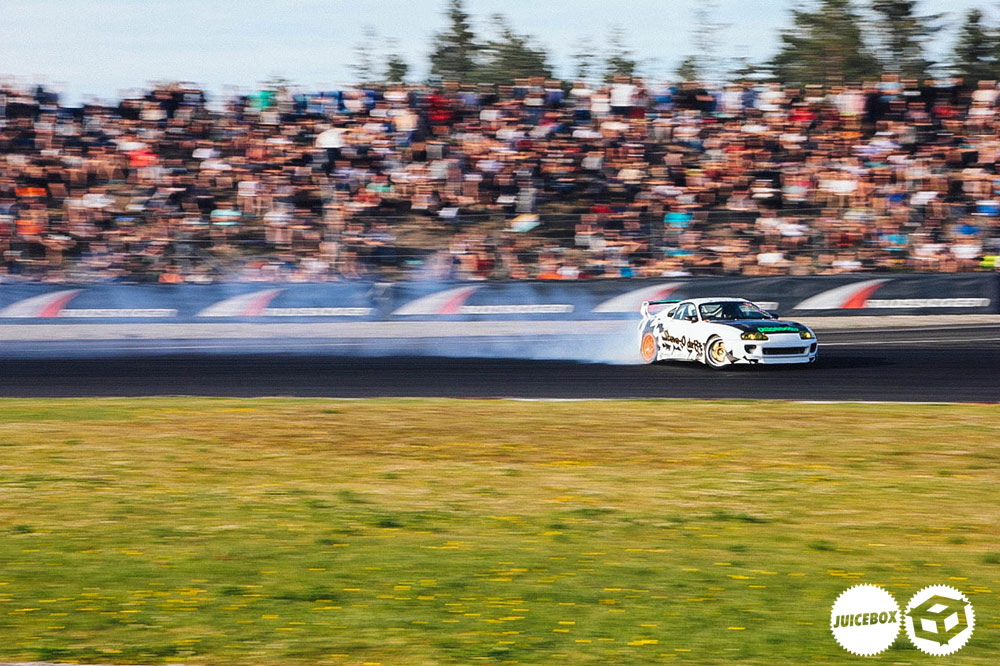 Seeing two drivers from different countries who barely know each other bond over the simple love of cars and drifting, for the owner of his pride and joy to have the confidence in someone else at the wheel is exceptional stuff. For the whole group of us that went over it created yet more excitement and another amazing Gatebil moment. None of us shall be forgetting this trip for a very long time.
Comments
comments
Powered by Facebook Comments