CLUBLOOSE: The Beginning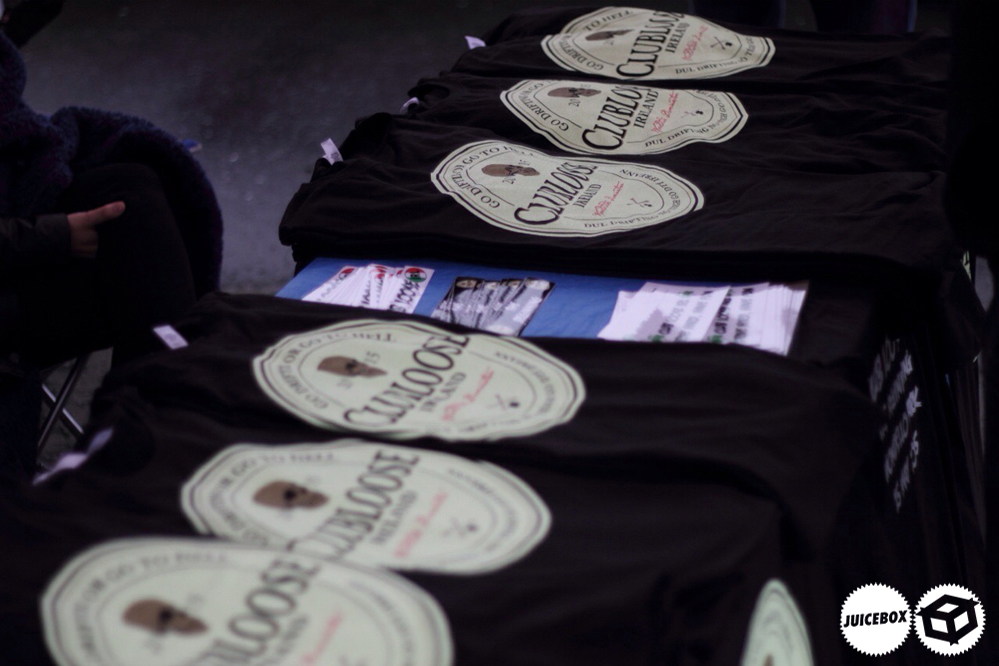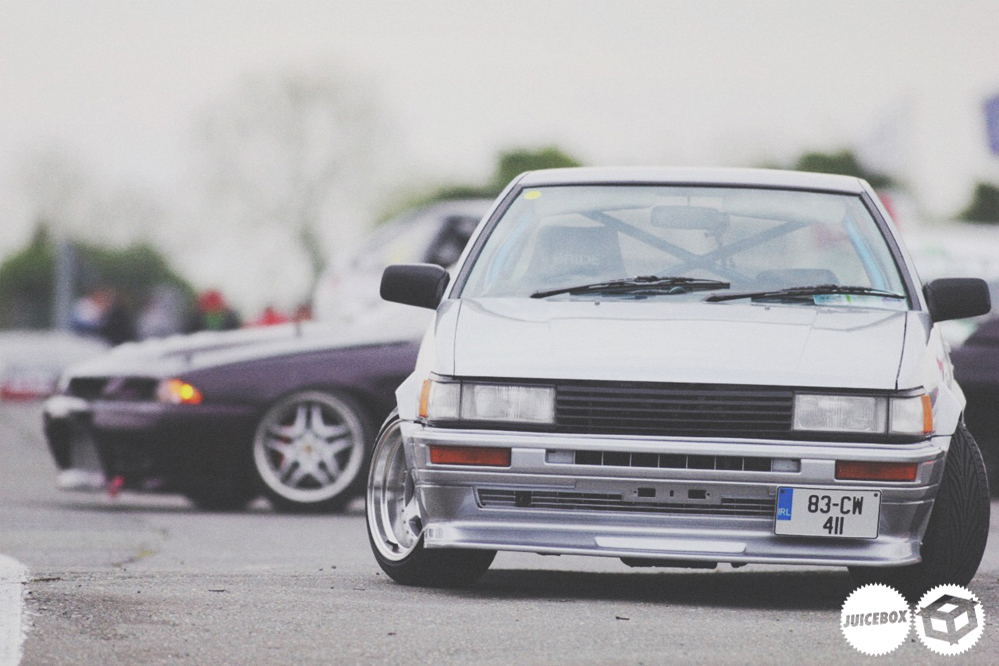 It's very seldom that I consider taking a day off from work during the week to attend a drift day at Mondello. Most of the big events there happen on the weekend which is very convenient and other drift days, well they have been a little unchanged in the last while. Now don't get me wrong, all these practice days are extremely appreciated as it gives budding drivers a chance to hone their skills and get as much time in their car as possible.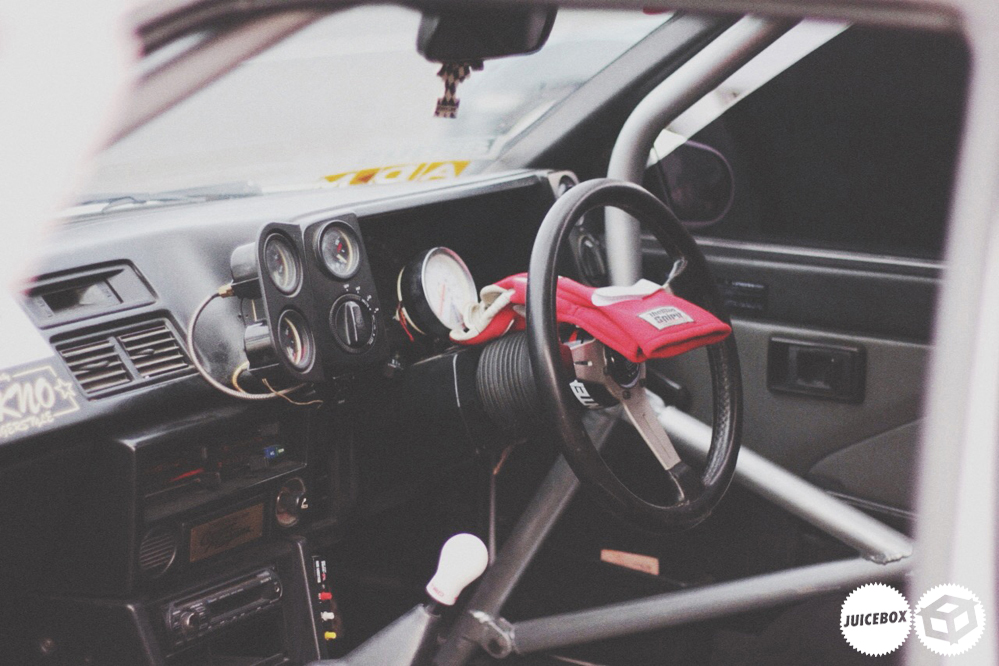 When I heard that there was going to be a Clubloose day in Ireland I had immediately made up my mind that I was going. After watching all their antics online over in the U.S how could this not be a good day out? Clubloose has been around a very long time, 15 years if you want to be specific. It's the home of drifting on the east coast. People were provided with an outlet to learn, an outlet where you would be pushed forward to progress your skill, starting in the bottom group and working your way up. It looked like a seriously good time and I was pumped it was coming to Mondello.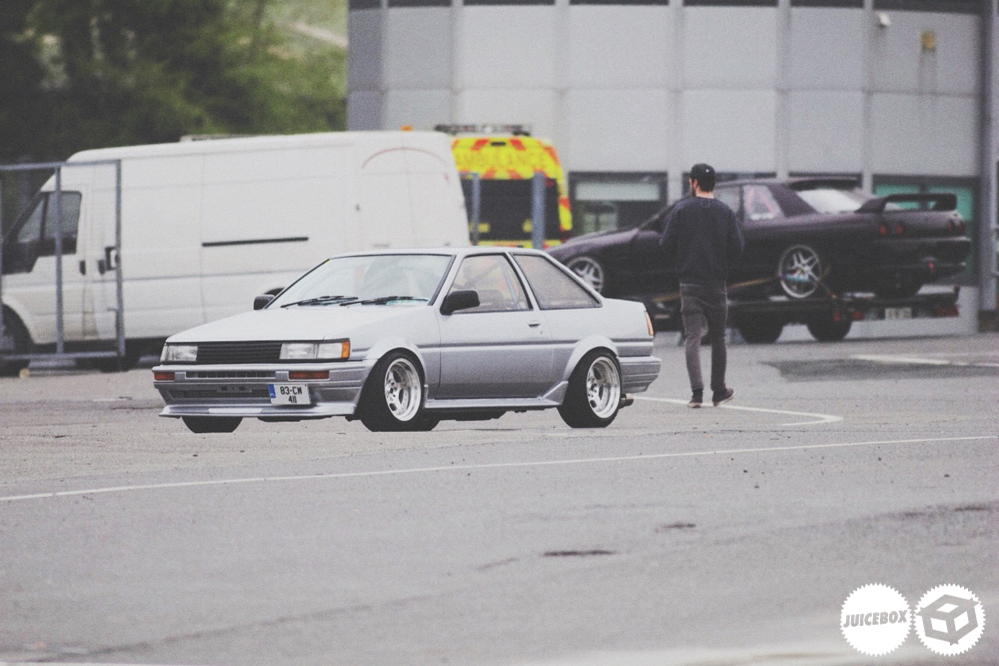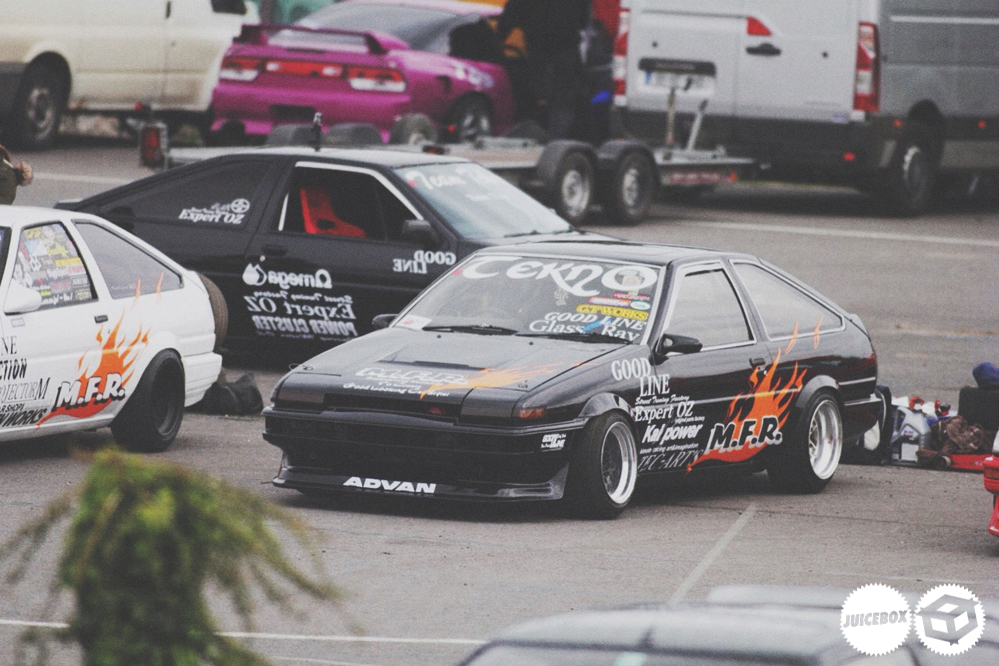 On arrival to the track I noticed how already different the setup was in the paddock. Rather than being scattered all over the place in different groups everyone was neatly placed in one section, close enough that everyone could chat and get to know one another but not too cramped that you were in danger of getting in anybody's way. Second thing to hit me was the standard of cars there. The collection of cars for this first outing was incredible.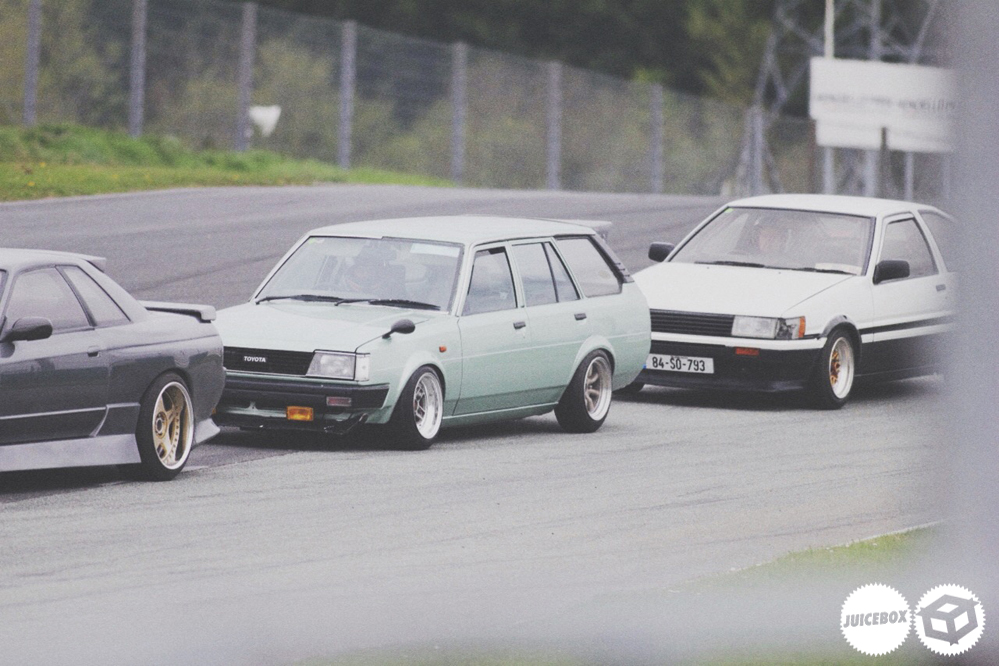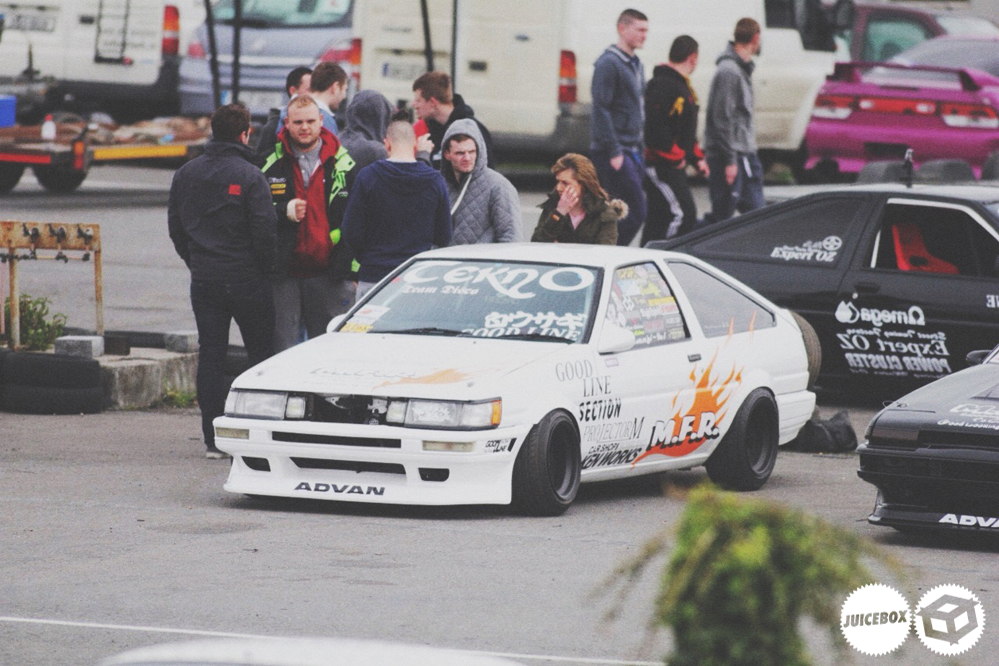 Now I have seen busier practice days but for the first Clubloose day I was very impressed. It ranged from NCT spec road cars to the full on IDC prepped vehicles and even IDC drivers in some of their road cars. Most of the participants arriving with car in tow but a good few dedicated to driving to the event and hopefully driving home again.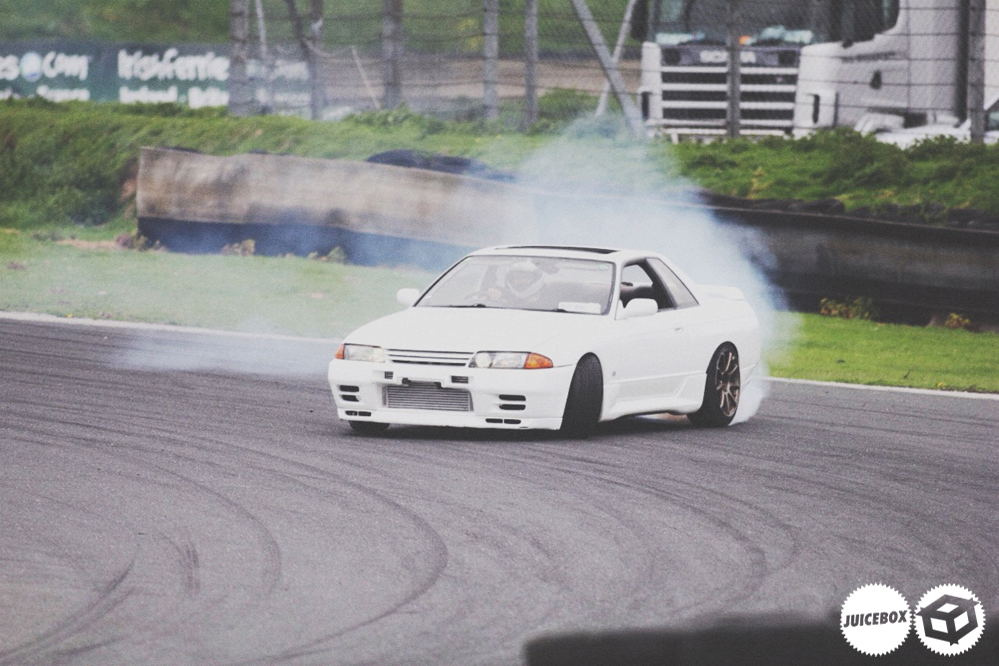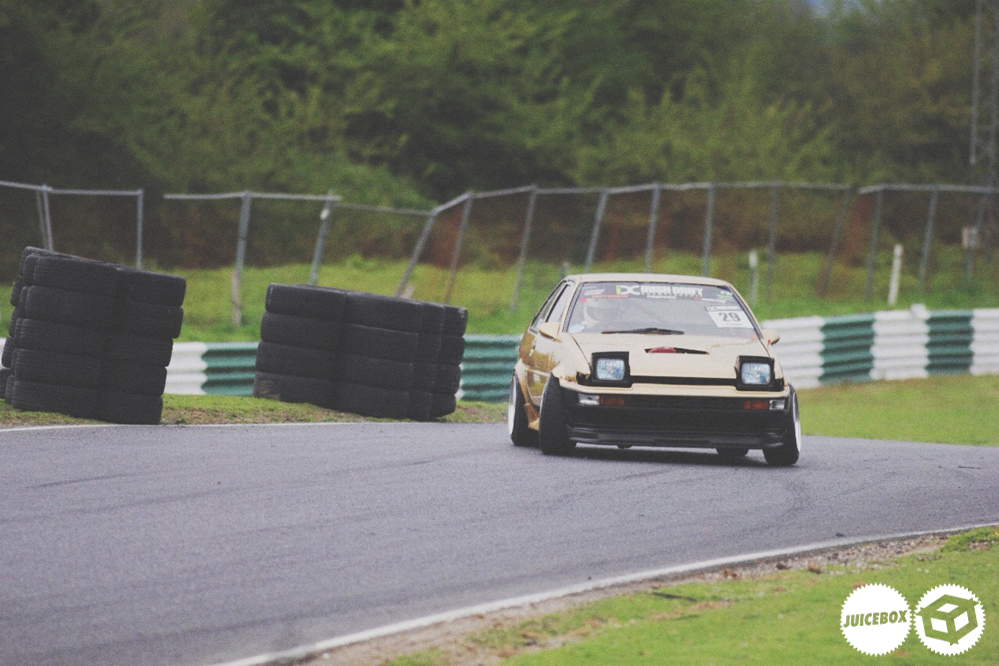 There was really strong laid back vibe from the get go with the briefing getting everyone acquainted with rules and track layout. Everyone now fully aware not to screw up the first day or die, it was out onto track where the rain had stayed away and conditions were good. The nice laid back atmosphere had transferred nicely onto to the track with people easing into the first session of the morning.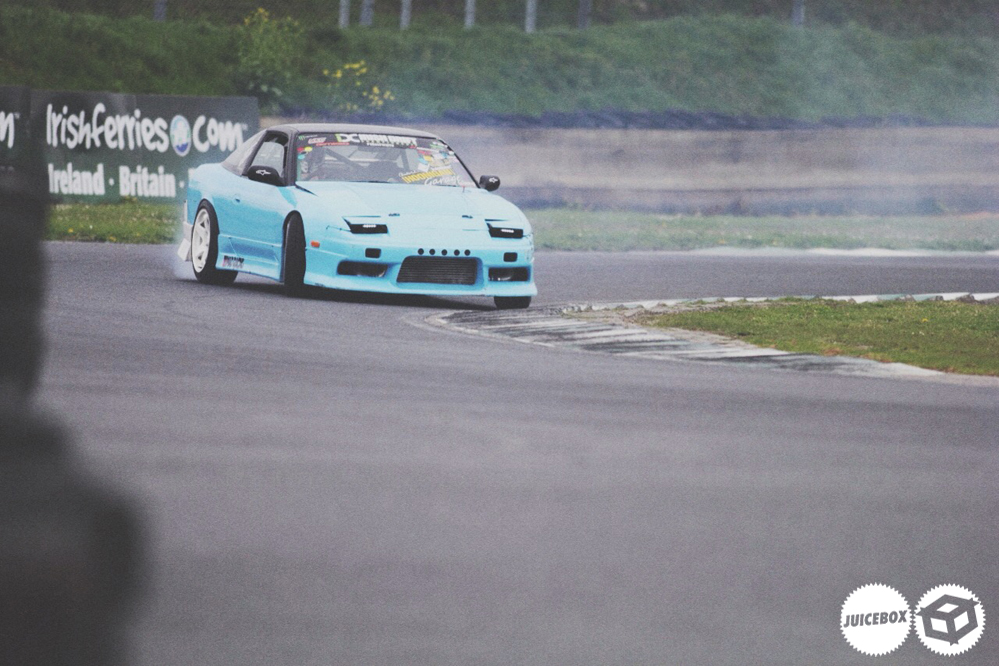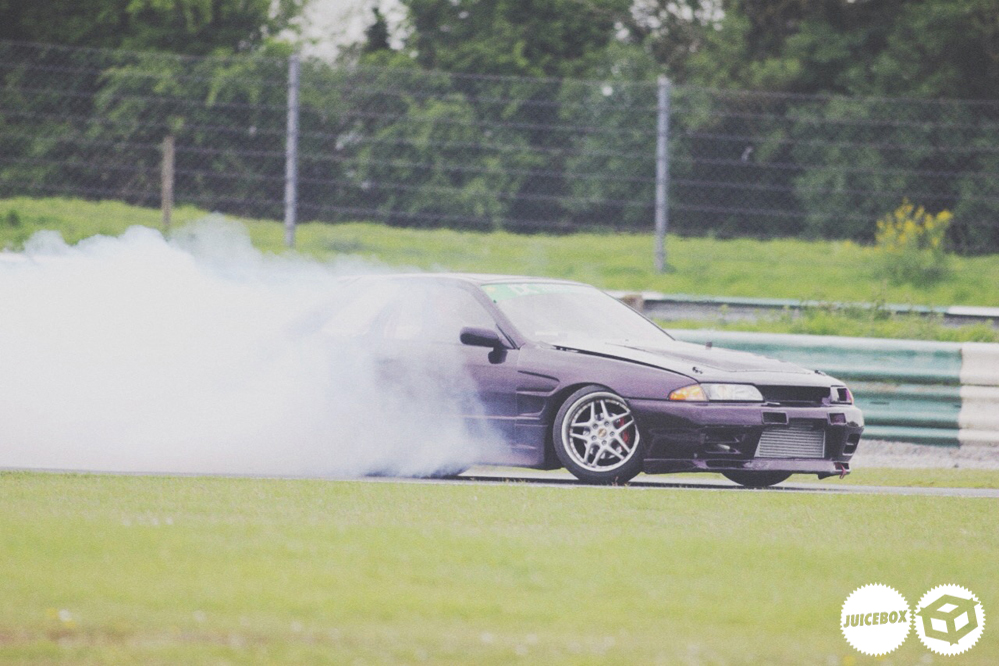 A lot of people unfamiliar with the track as it was the global warfare layout from IDC last year, another cool aspect from the Clubloose guys providing a brand new track for all type of drivers. It's such a great layout starting out with a nice run into fast long turns down into tight technical and back into the fast corners again down by the grandstand. It's a course for every type of drift car.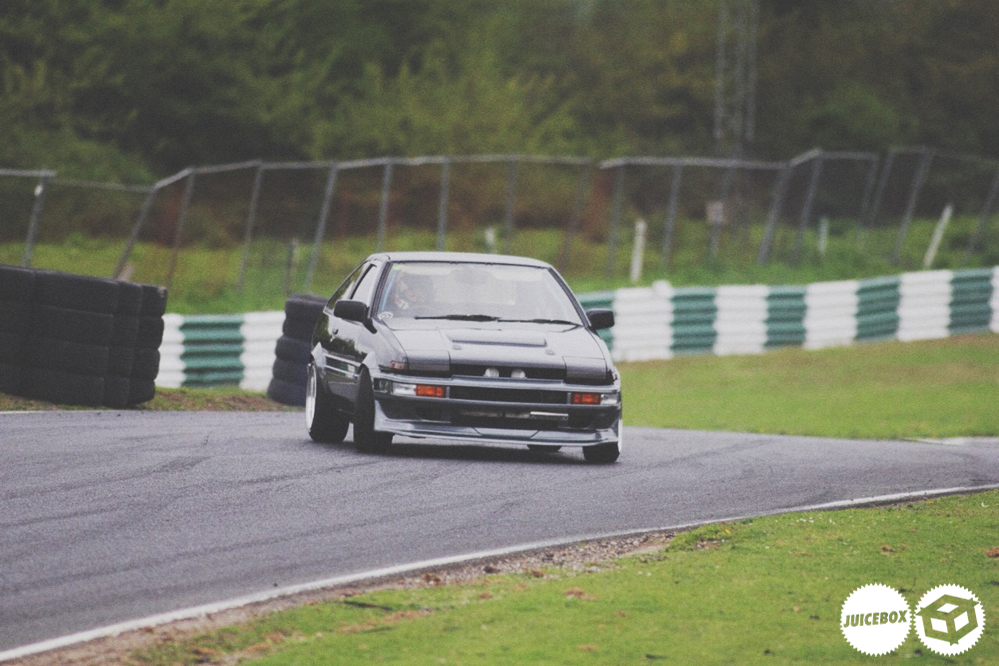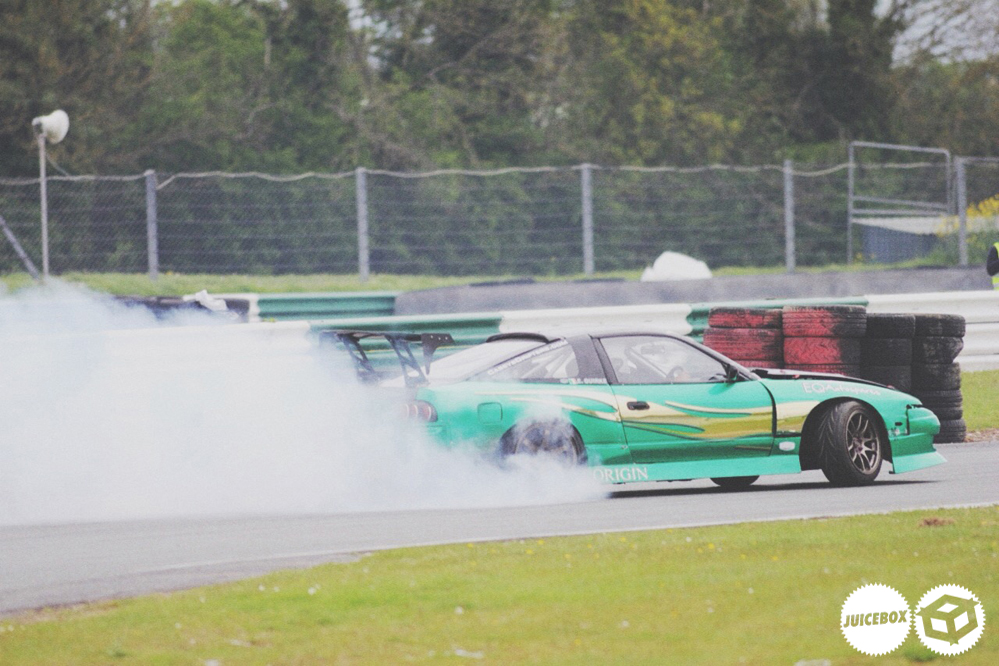 As all the groups got out for a go you could feel the confidence growing in the drivers. Everyone pushing a little bit harder, a little bit faster, finding the correct line and linking the whole the course. From the last few outings in Mondello the grass had been ripped up thanks to bad weather and many dirt drops, so the good people at Mondello to preserve the grass for other events had introduced tire walls in certain parts of the track.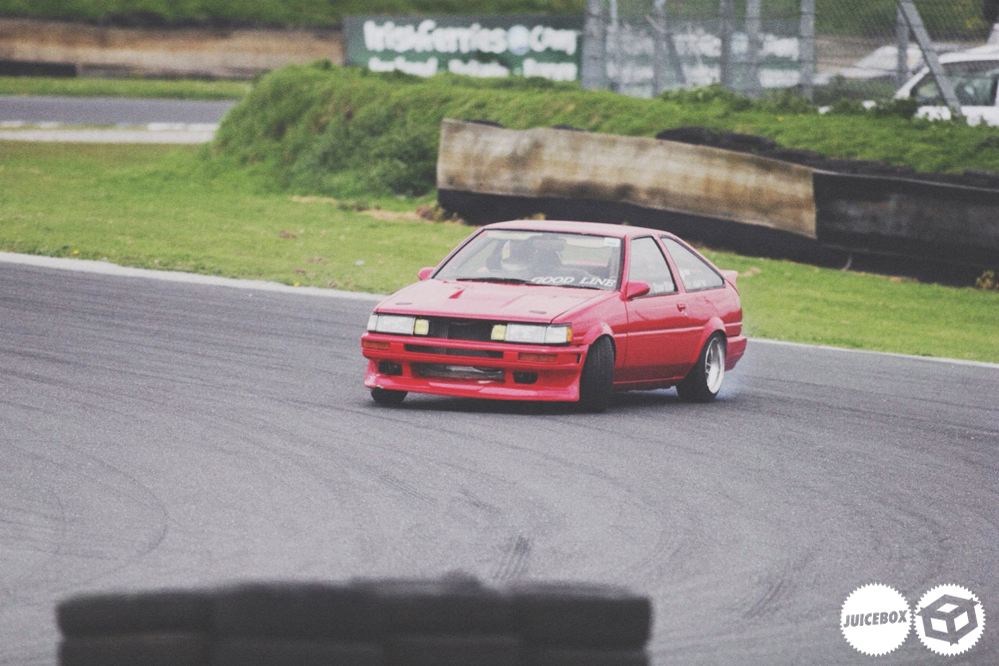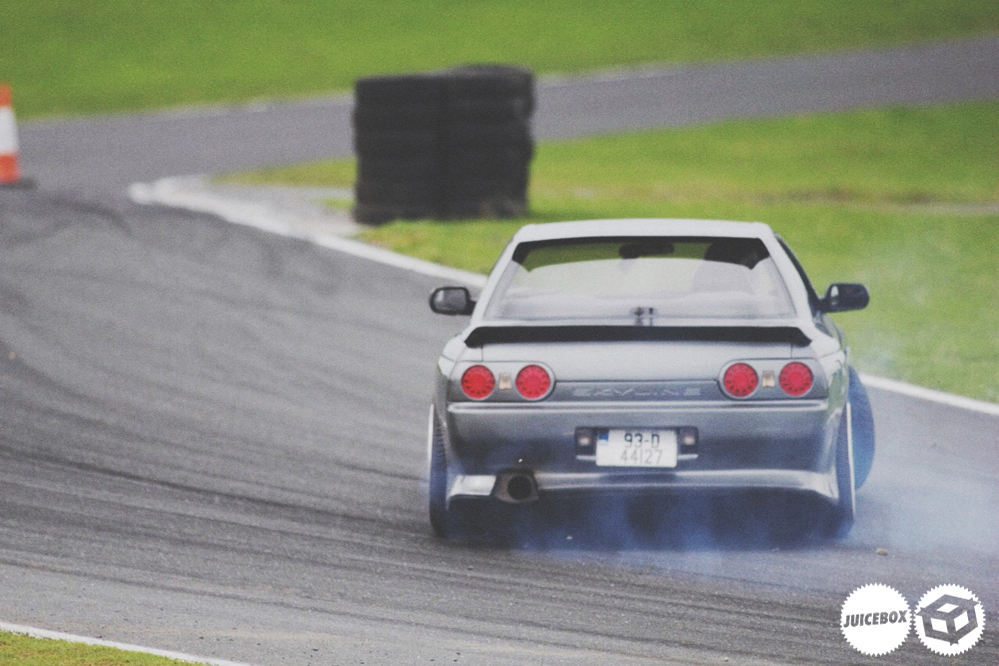 This meant drivers had to adapt and pick different lines from normal trips here. Some body panel's lives were claimed from the tire walls and also made people a little bit cautious especially those you wanted to drive their cars home that evening.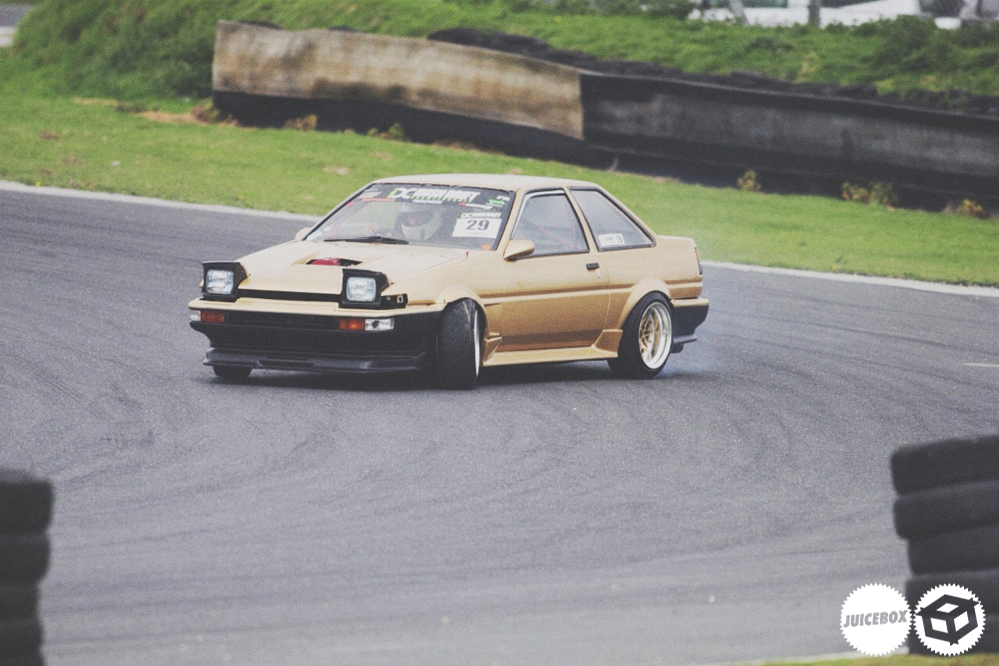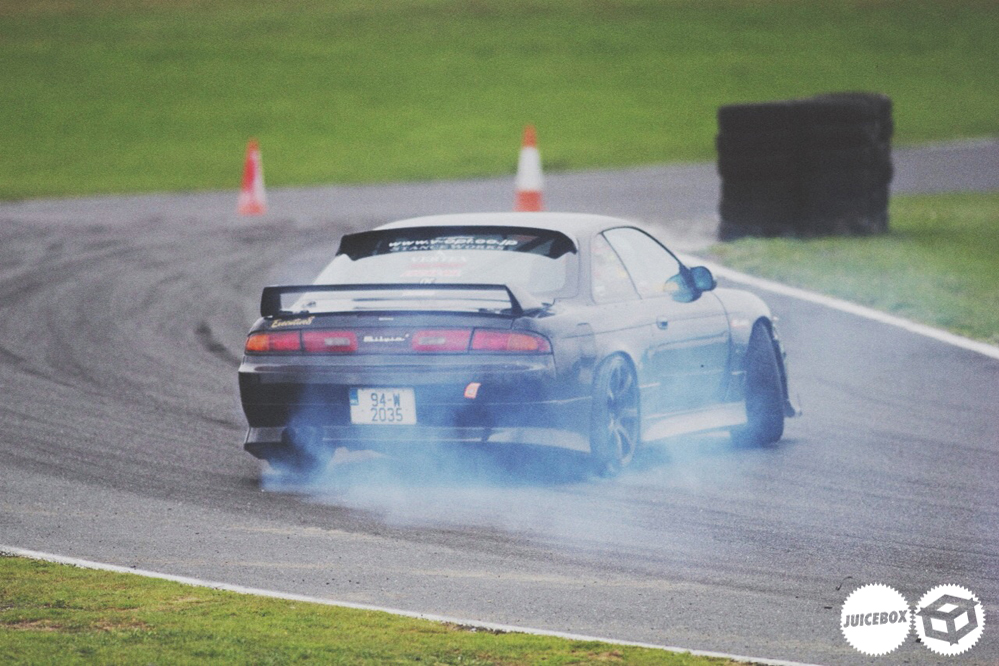 As lunch time arrived and the track went dead for an hour majority of people were clearly buzzing from the mornings practice. There were only a couple of casualty's mainly down to mechanical failure and most of the drivers were free to enjoy the expensive rations that is the Mondello Park restaurant. Drivers were already chatting about their next run and sorting out who was going in what position for some drift trains. The Clubloose outings in America see easy ten car strong trains so no pressure on the Irish lads going out.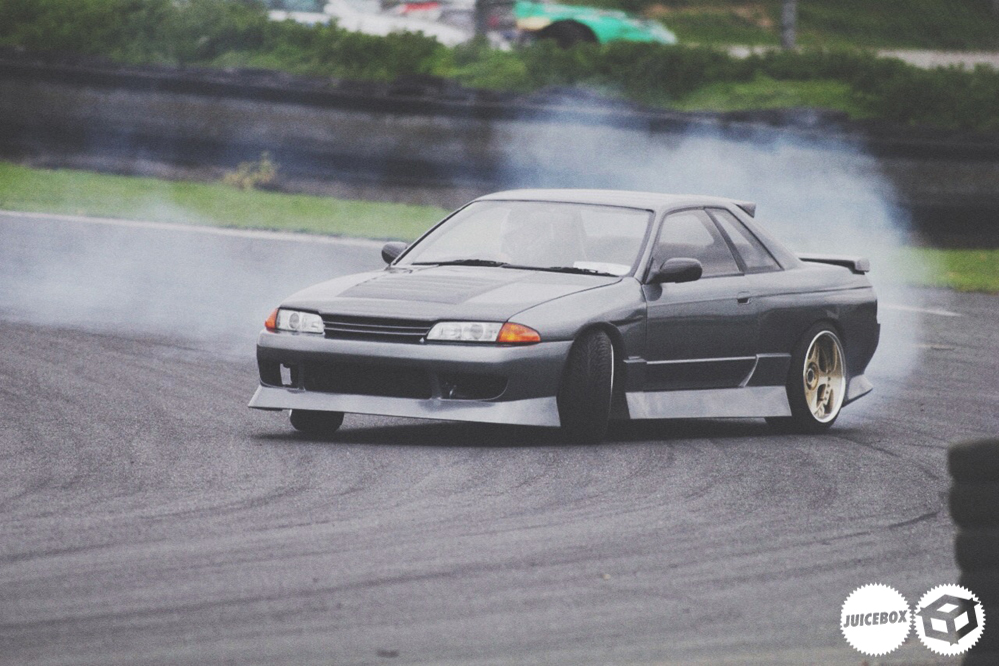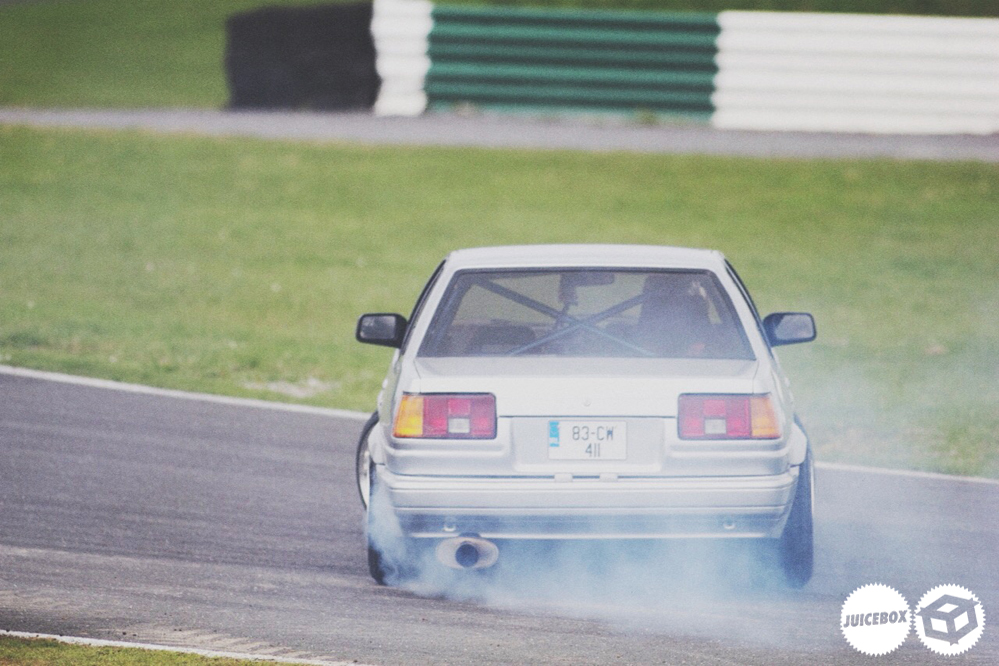 It's something very rarely seen at this international circuit so everyone was a little anxious to see how it would go. The guys who went in close teams pulled it off effortlessly. Witnessing four of the best styled corollas in the country mimicking each other's every move was incredible to watch, it felt like I was instantly teleported back to nineties japan.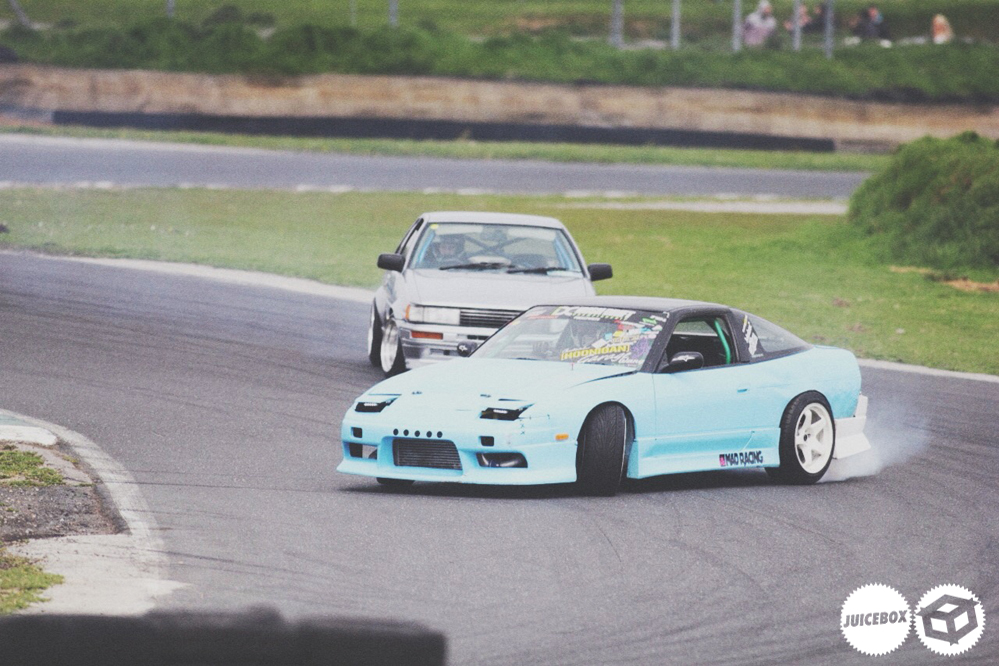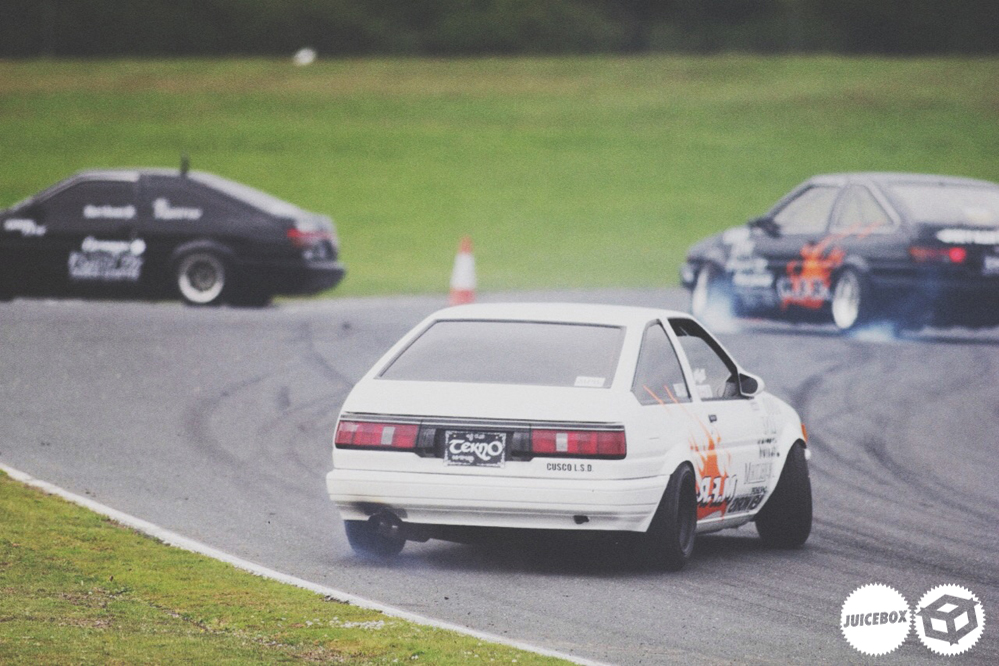 It's funny because watching I felt like this event had been happening for a long time now. Five cars linking the corners together as if they had been practising this for months when they had maybe just decided to become this instant team maybe only an hour before. Lap after lap getting increasingly better, swapping order after every run so each could get a feel to what it was like as a different carriage of the train. Cars from around the three hundred horsepower mark right up to almost six hundred all stuck to each other in almost perfect unison.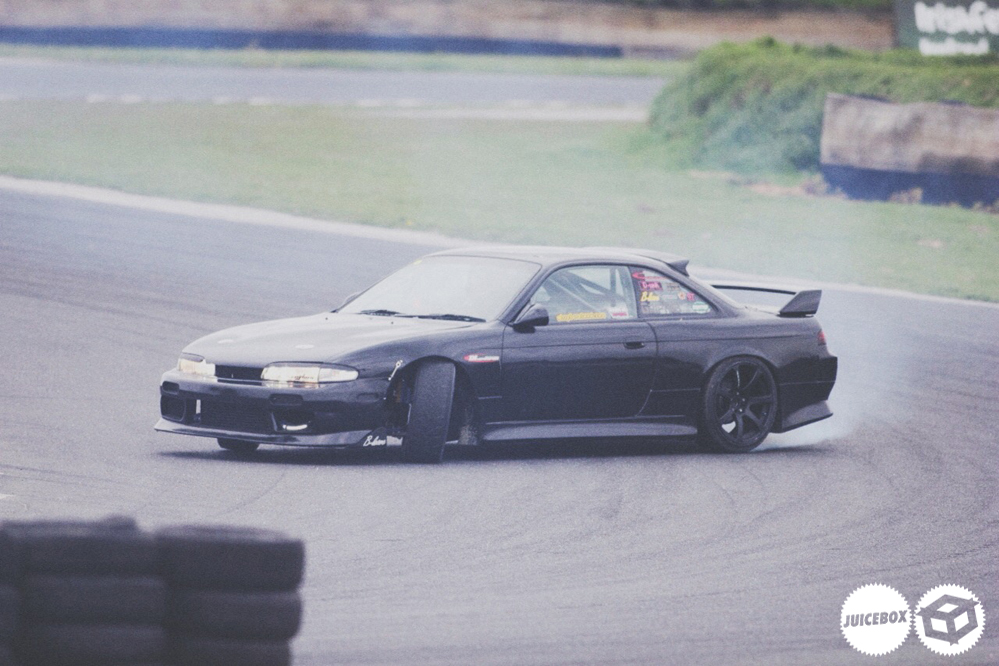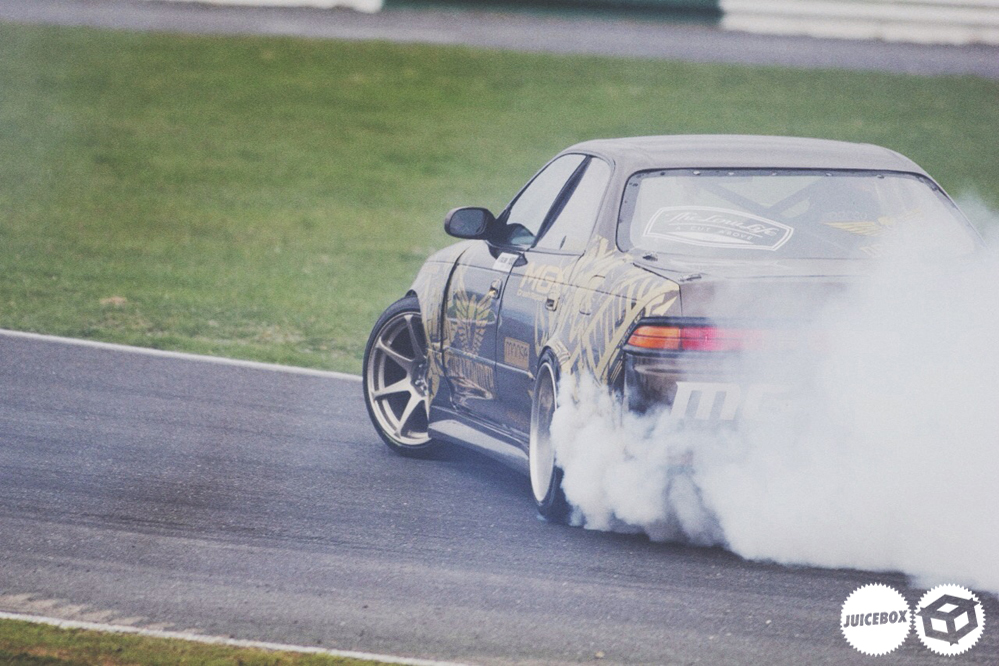 Now it wouldn't be a true Irish day out without a drop of rain and shortly after lunch the heavens opened giving the drivers some brand conditions for the afternoon. This didn't dampen anyone's spirits as the cars kept coming, using every second of track time. Everyone putting on just as good of a display in the wet as they were in the dry.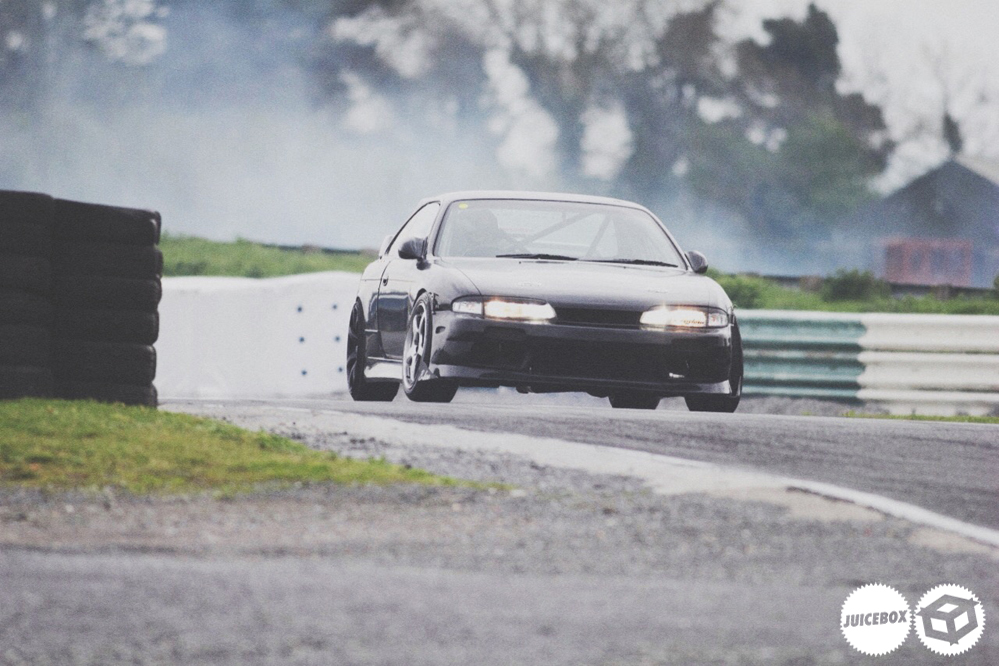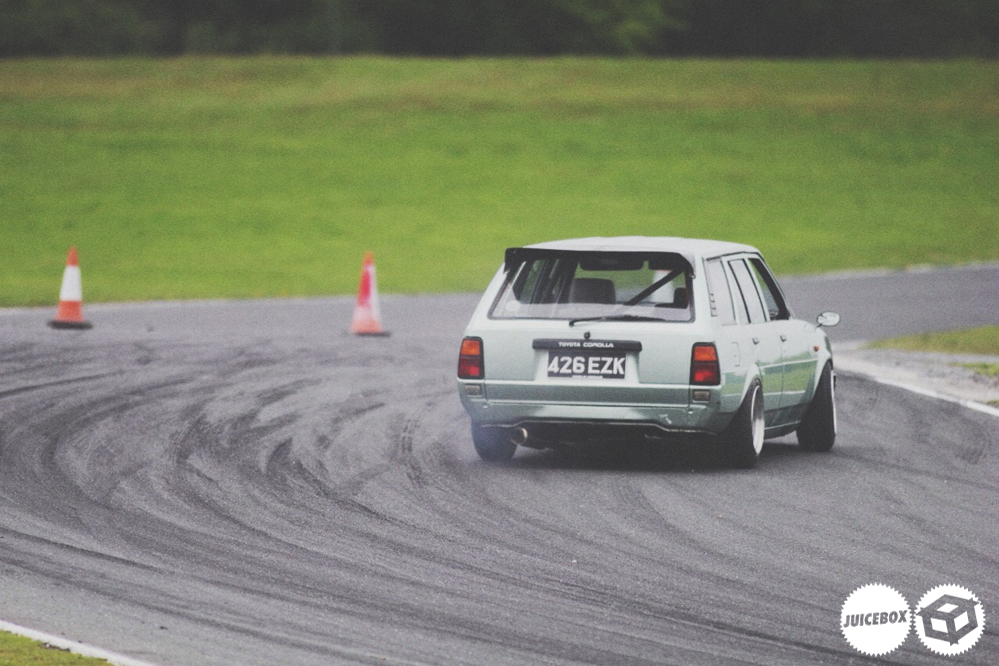 As I stood there watching in the pouring rain I realised to myself how I wasn't annoyed at getting wet or my legs were tired but how much I was enjoying what was happening. For the first time in ages I wasn't constantly checking to see what time it was, I was quite happy being there and wouldn't have minded if it went on for a couple of hours longer.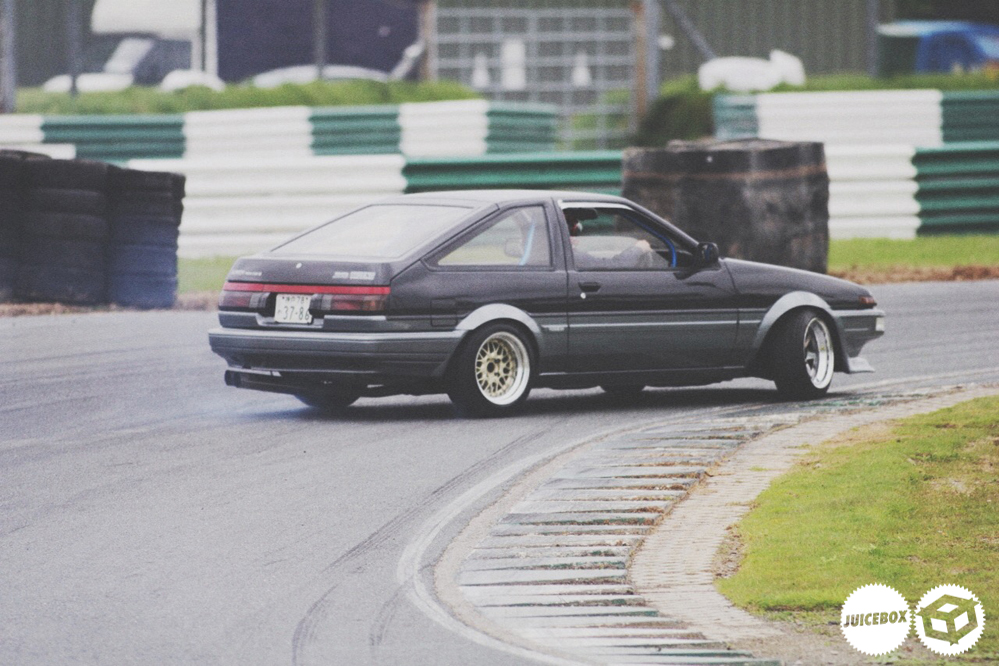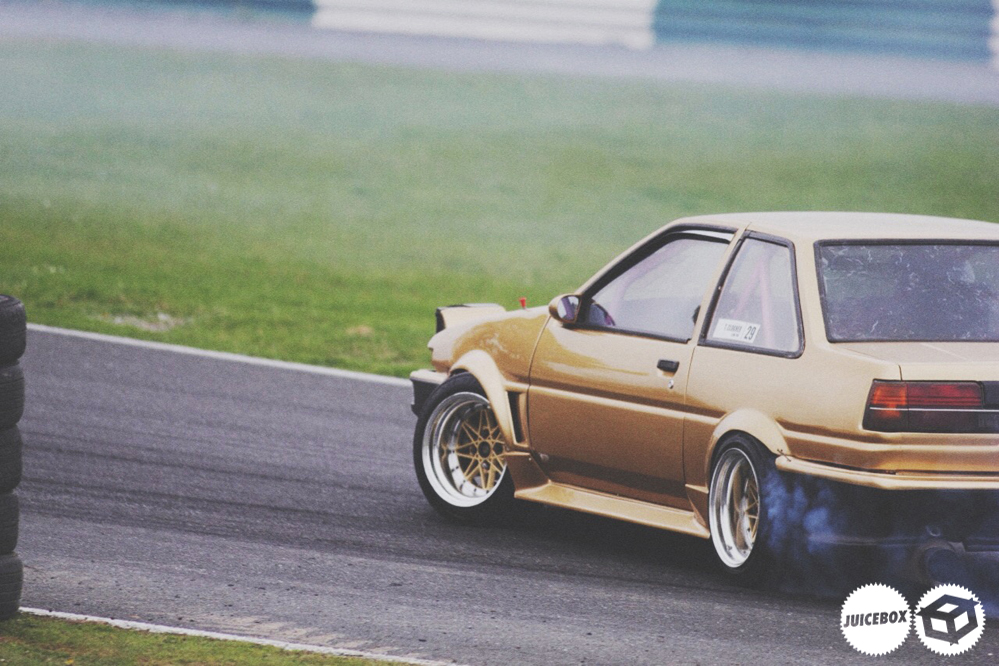 I have to say I was seriously impressed by "the beginning" of club loose in Ireland. The day went extremely smoothly and very well done to Eric, Amy and their team for the great planning and organisation. They did a superb job keeping everything ticking over smoothly and looking after everyone, even down to standing on the starting line giving the drivers advice before they set out on their drift lap.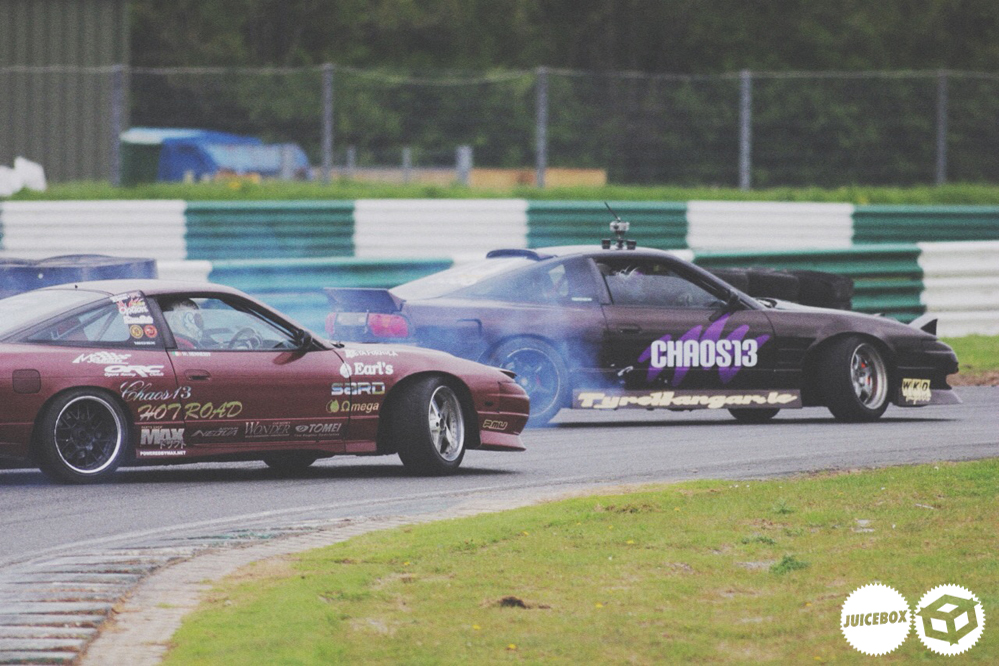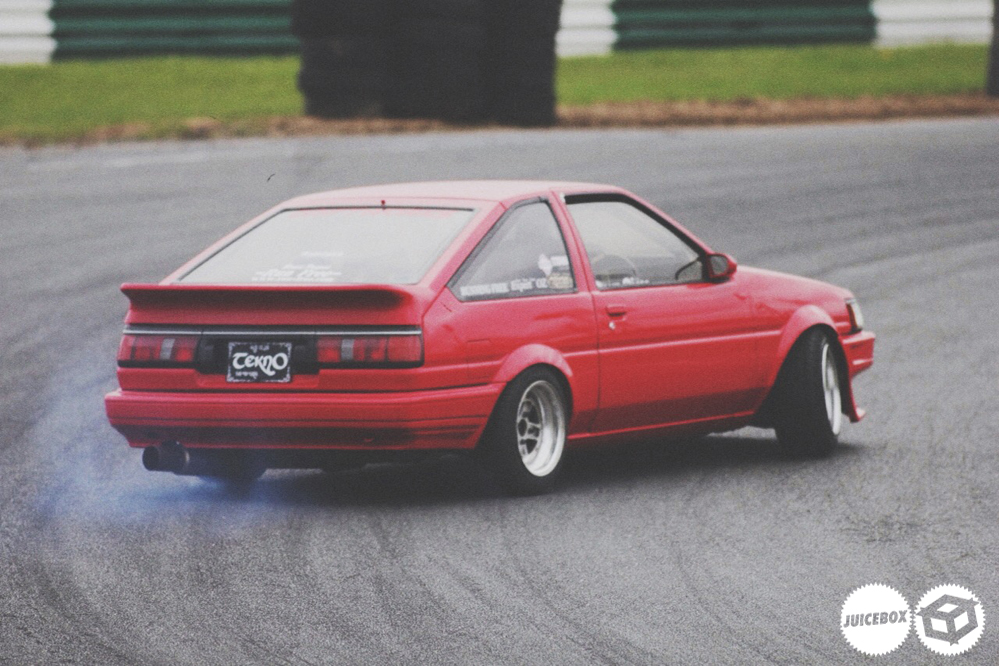 They have brought to Ireland a super chilled out day of drifting and I can only see this getting bigger and better. Really glad we got to be a part of this event in its initial stages in this country and planning to keep attending if it is anything to go by this first day. With preparation well under way for the future of Clubloose Ireland and talk of famous names from the states to make appearances, I have no doubt in my mind that this is going to be a success.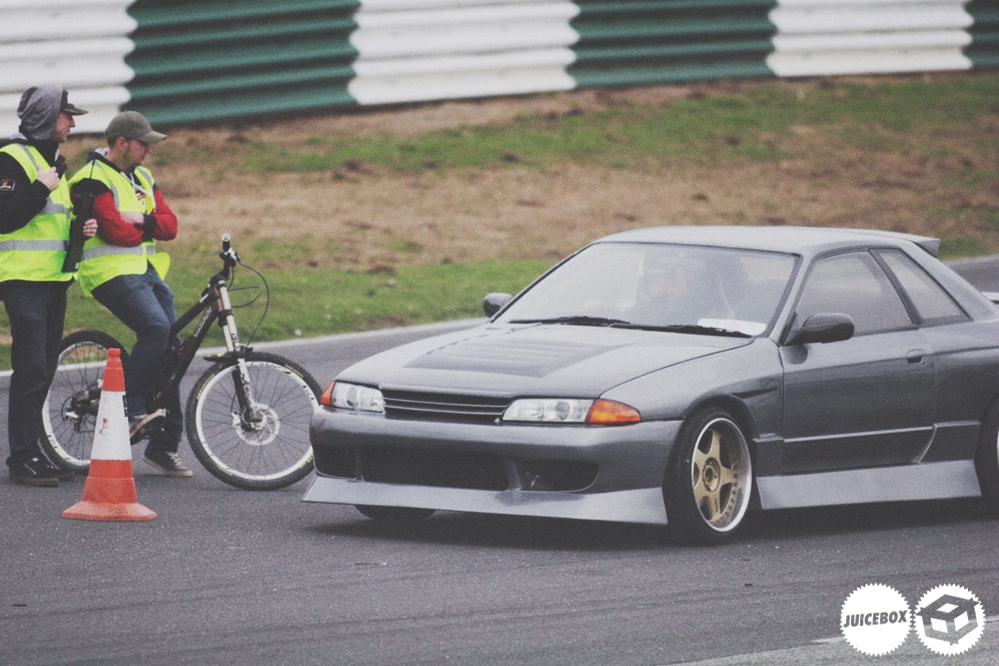 Bonus Images –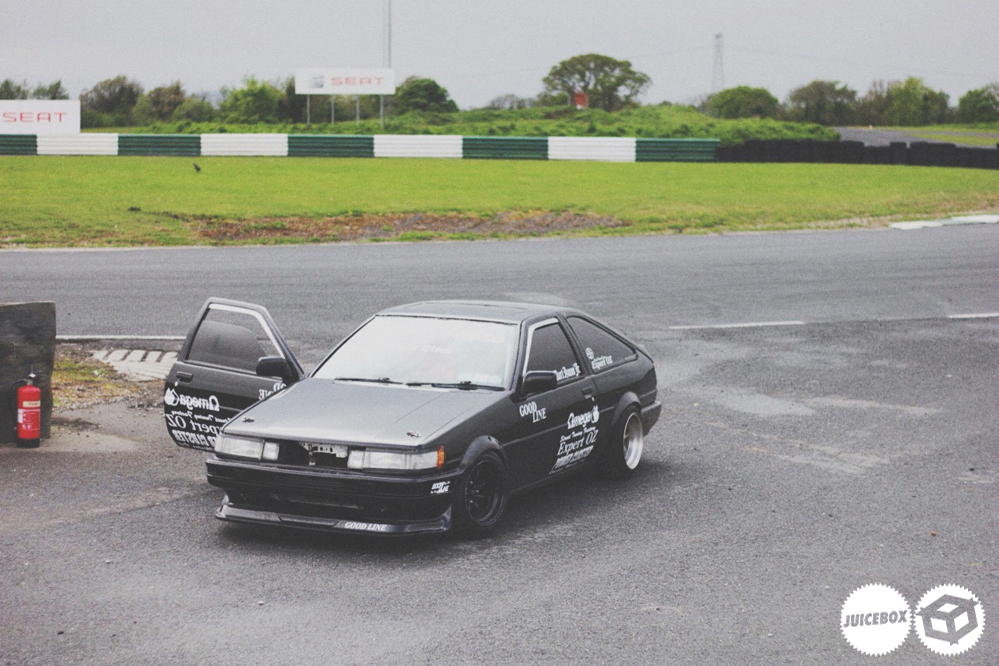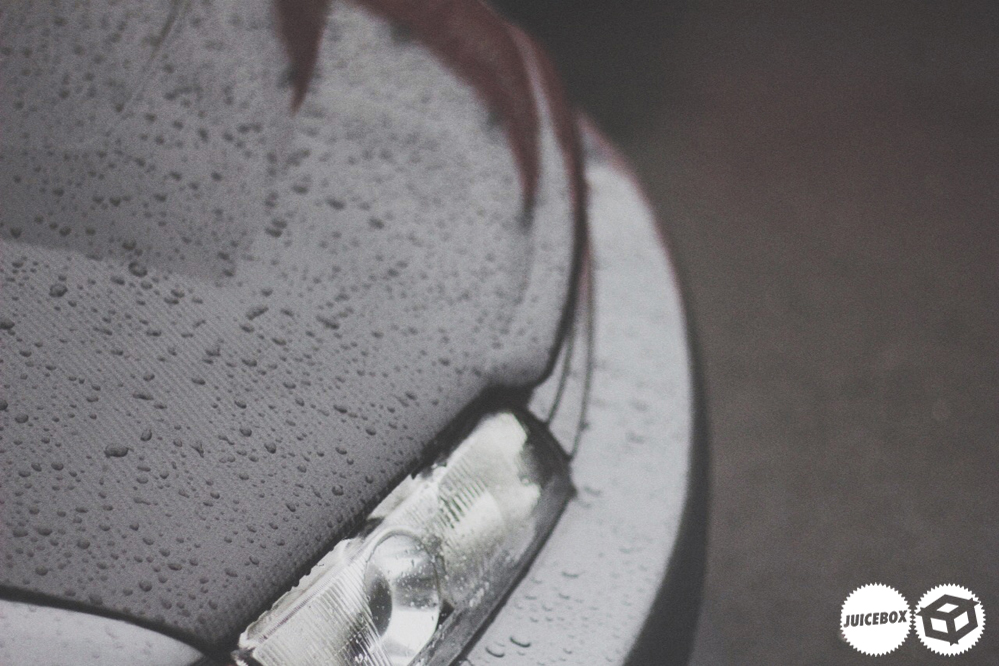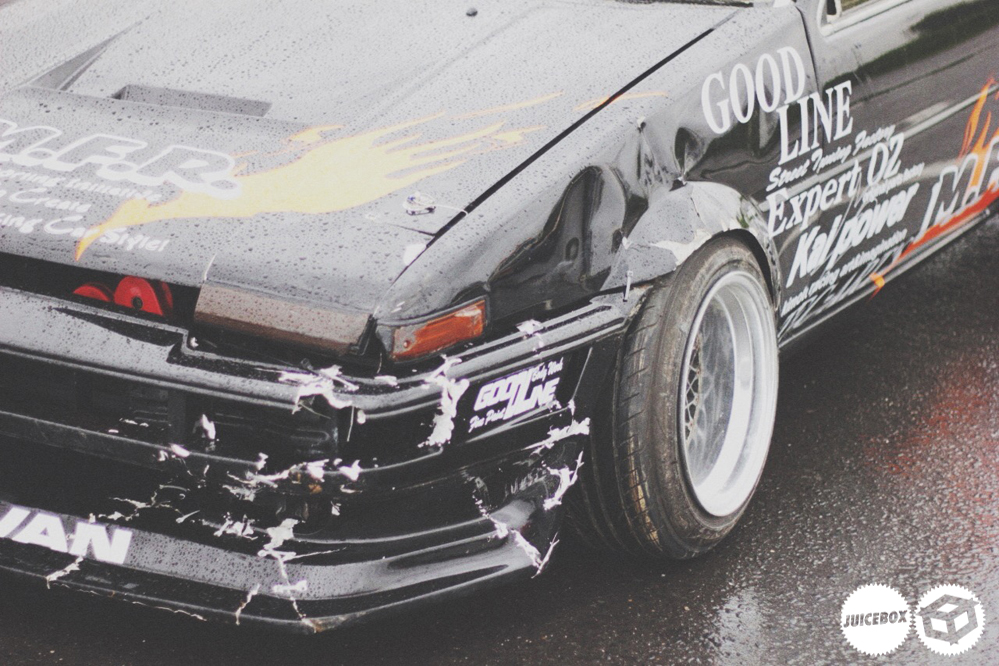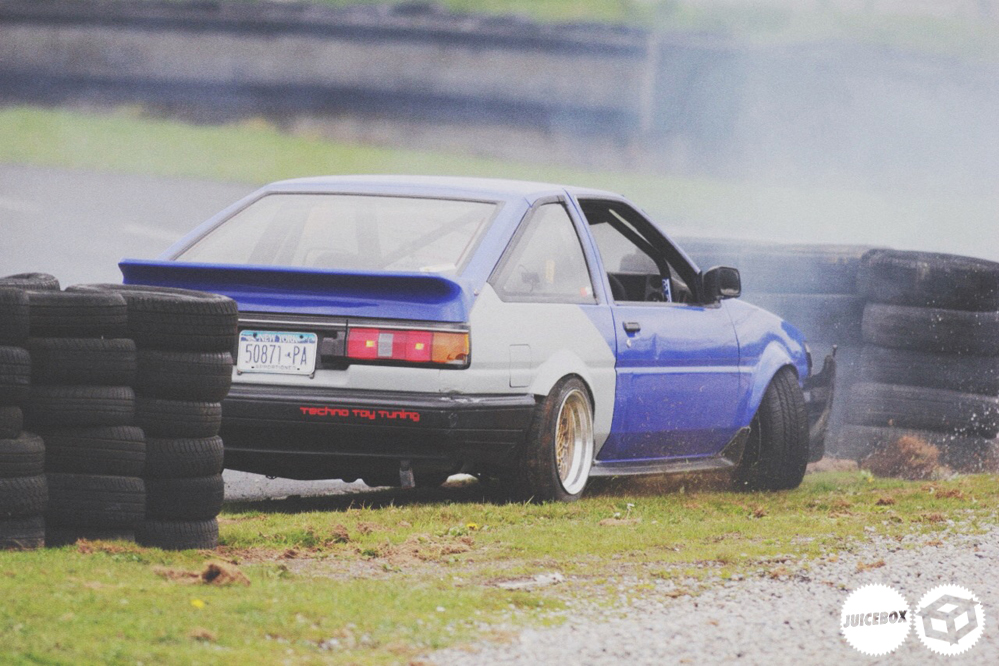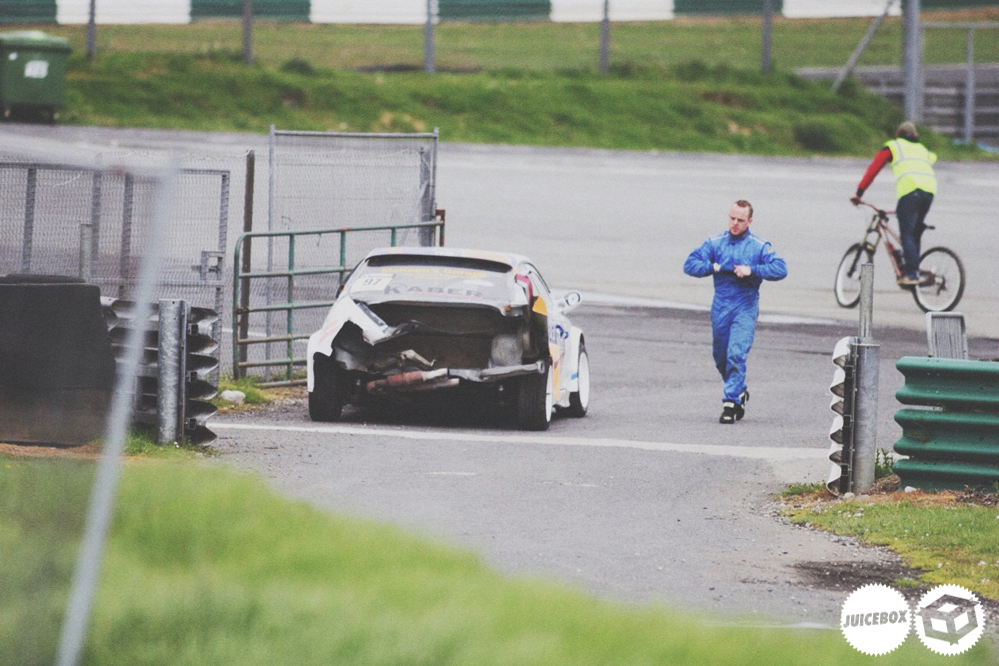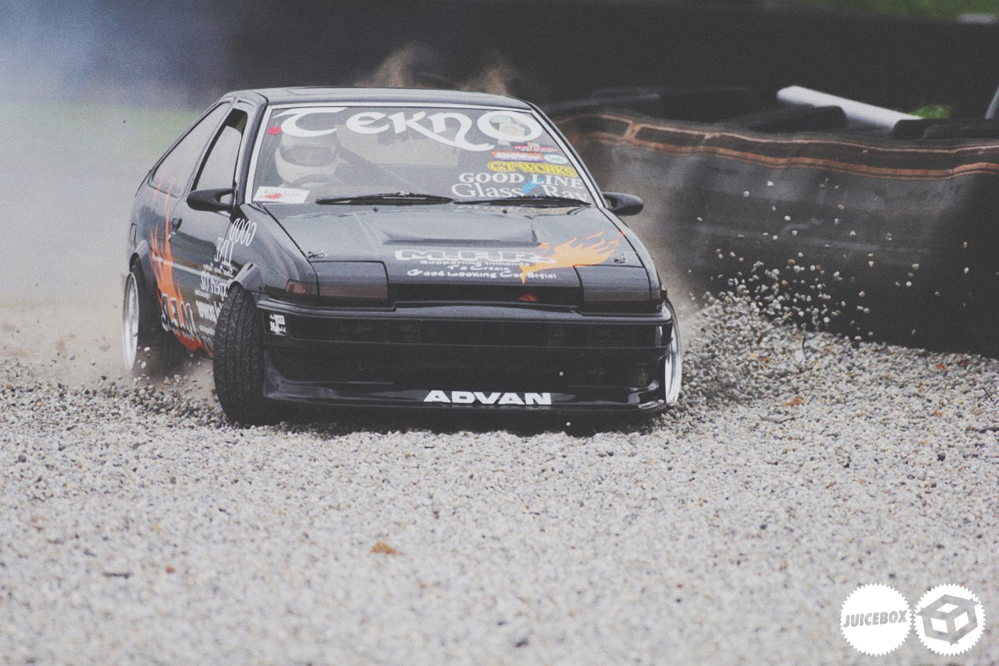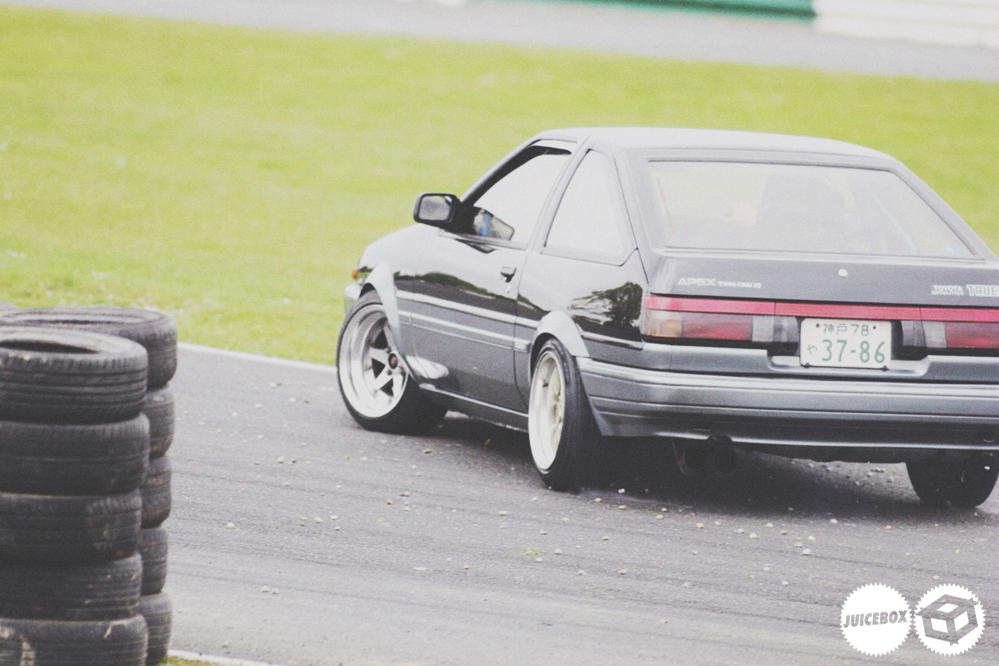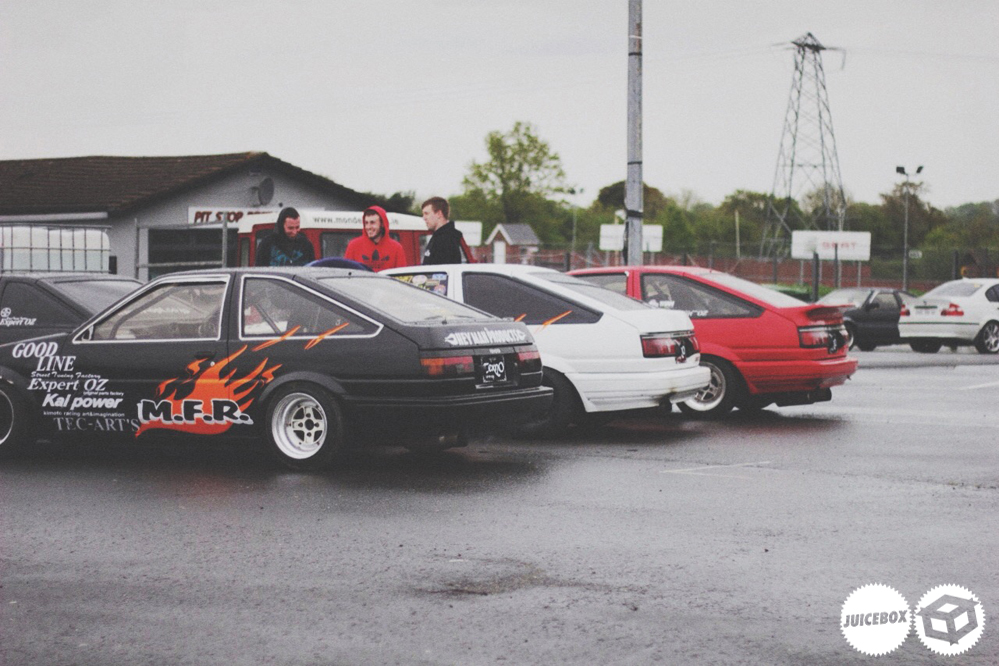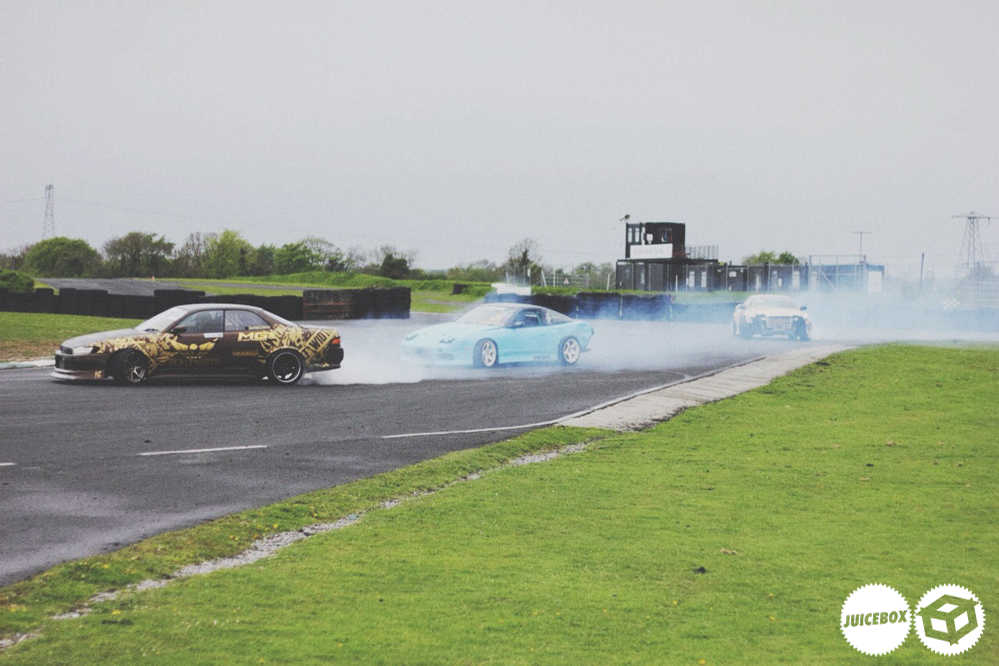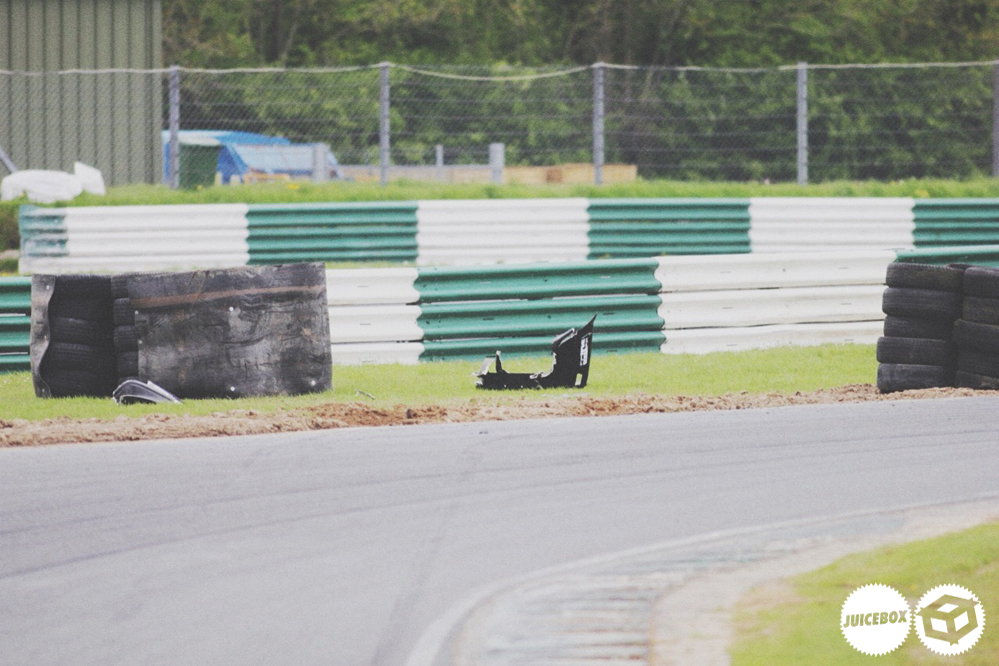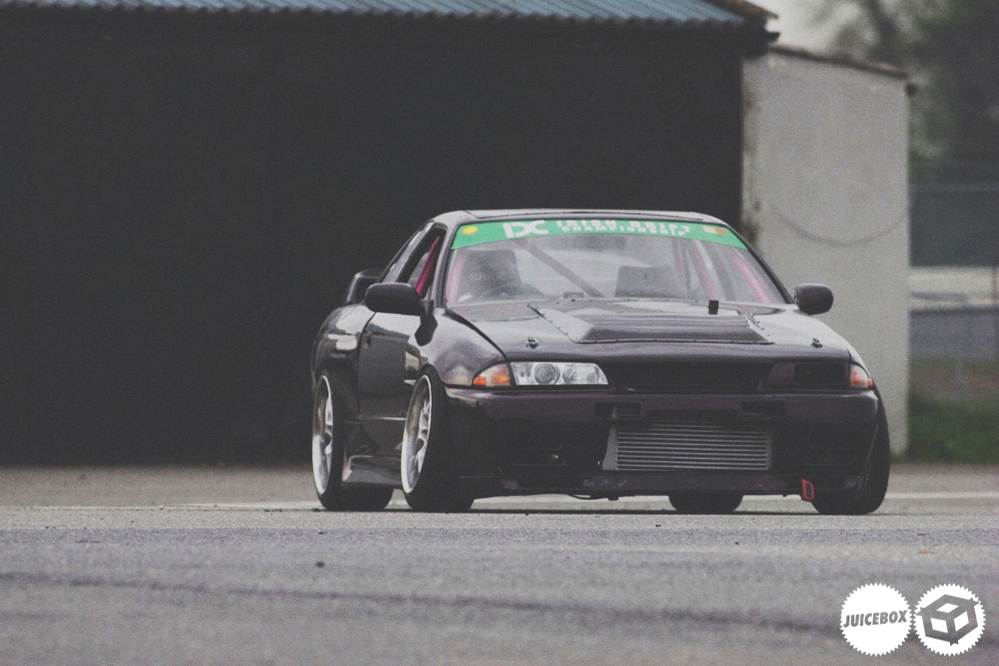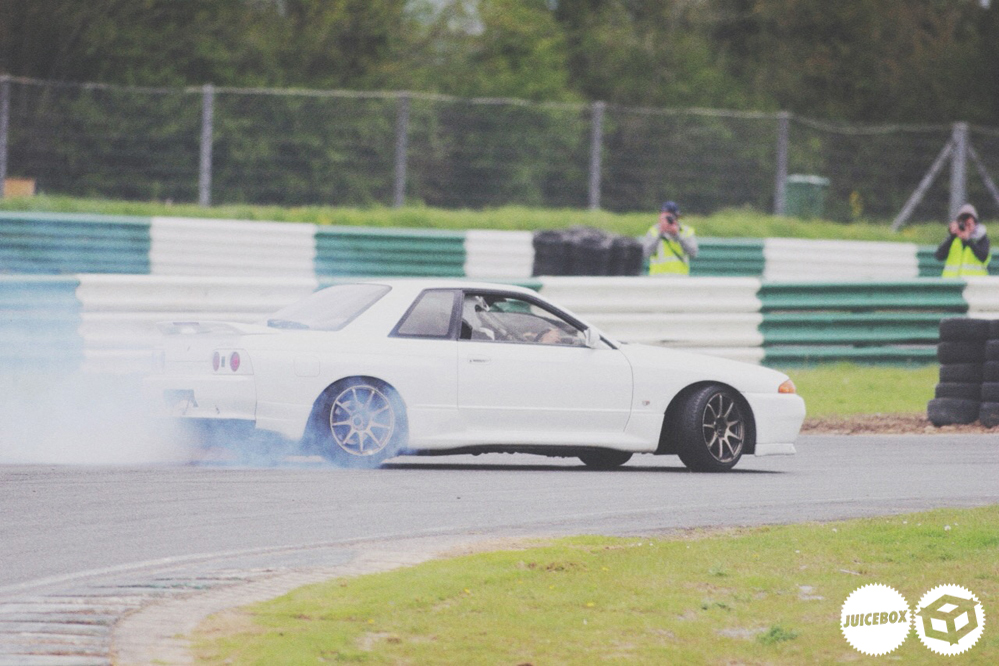 Comments
comments
Powered by Facebook Comments