Finking out Loud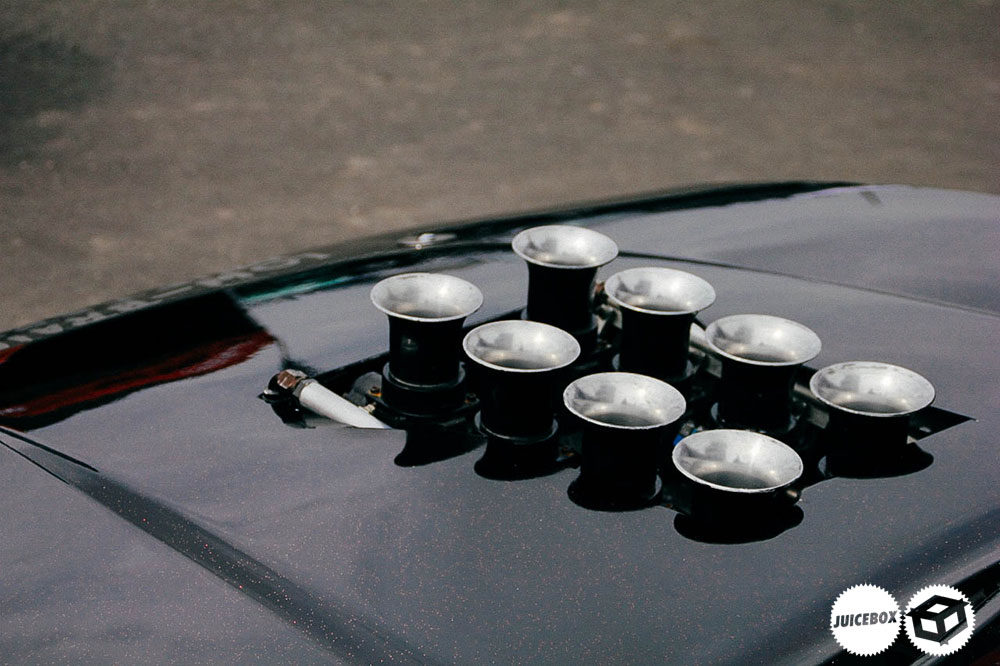 It's pretty incredible how much the world of drifting has grown in the last ten years or so. And not just in our little country but throughout the entire world. Drift events are now attracting larger audiences whether it's the people sitting trackside or the folks lounging at home watching some sort of livestream with way too many advertisements thrown in every twenty seconds. To keep up with pace of the ever expanding drift culture, how do you go about creating a splash in this overflowing pond?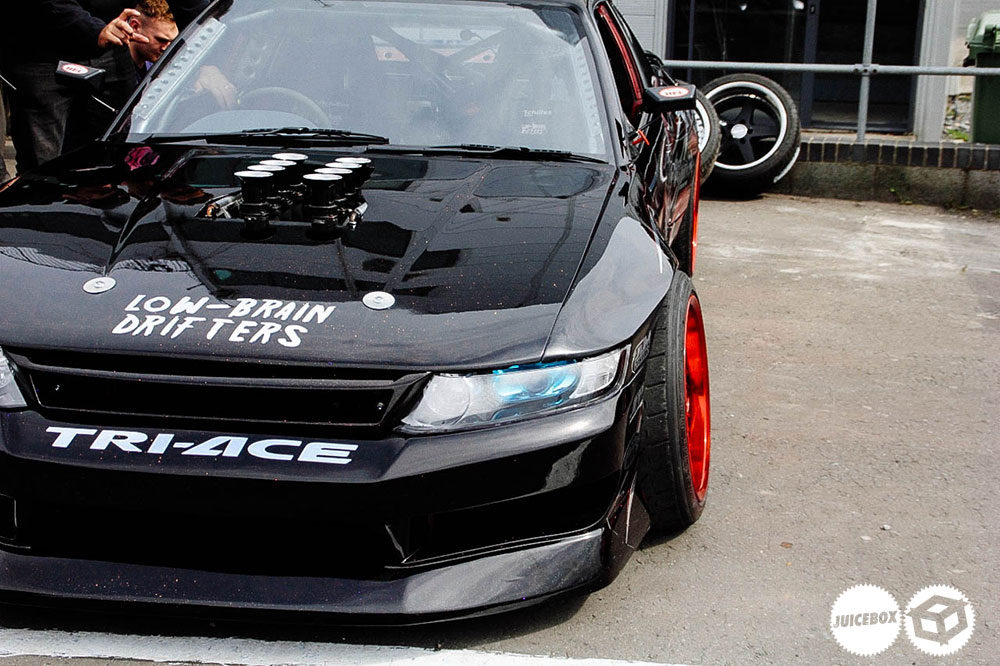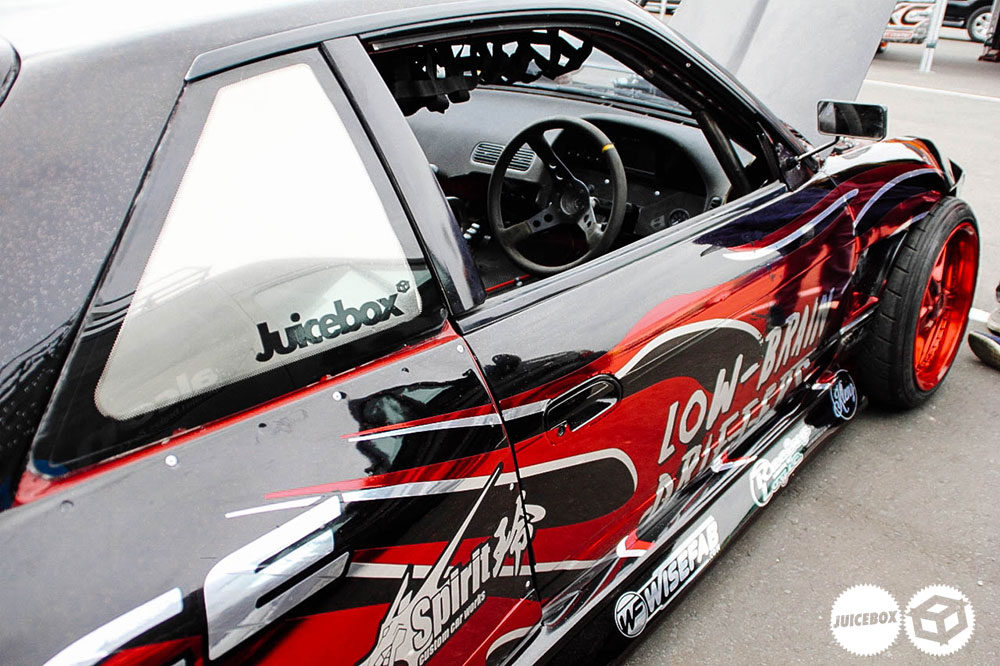 Here's the answer. You go ahead and build an insanely good looking car with the horsepower to match. Then you hire one of the wildest drivers from halfway across the planet to pilot the thing. But maybe it's not that simple, sometimes the two main ingredients don't work that well together. In this case both car and driver go hand in hand and with a great team behind them "The Low Brain Drifters" were always set to create a stir within the drifting world.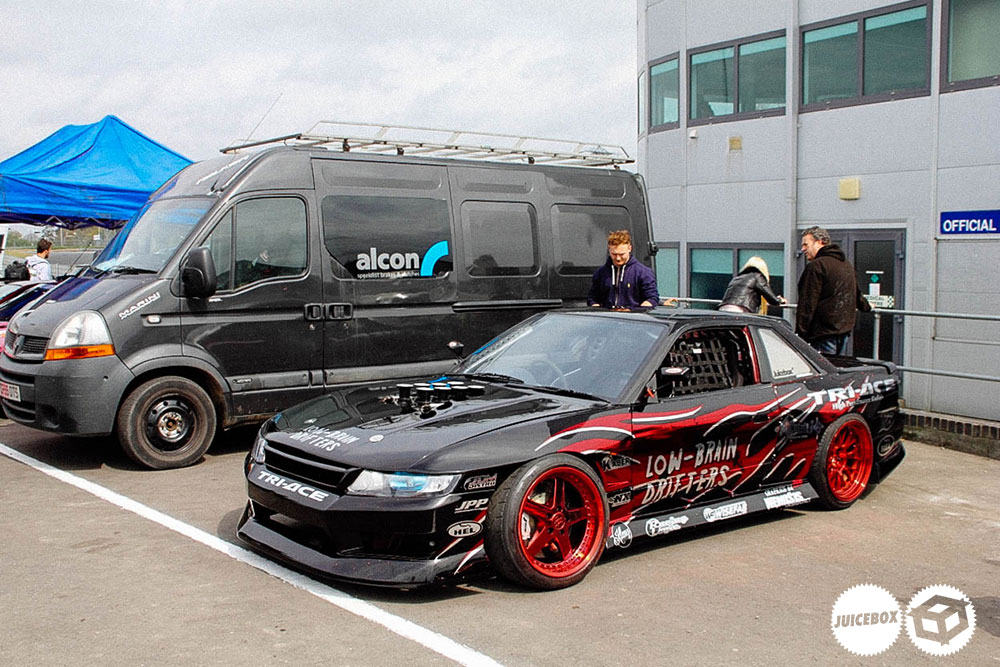 Now this isn't the first time we have seen Luke Fink behind the wheel of the Low Brain S13, Fink has entertained crowds in several other countries in the past taking silverware along the way. When the news arrived that these boys were heading over for round one of the Irish Drift Championship we were very excited. After seeing what this combo can do on foreign soil we knew what to look forward to.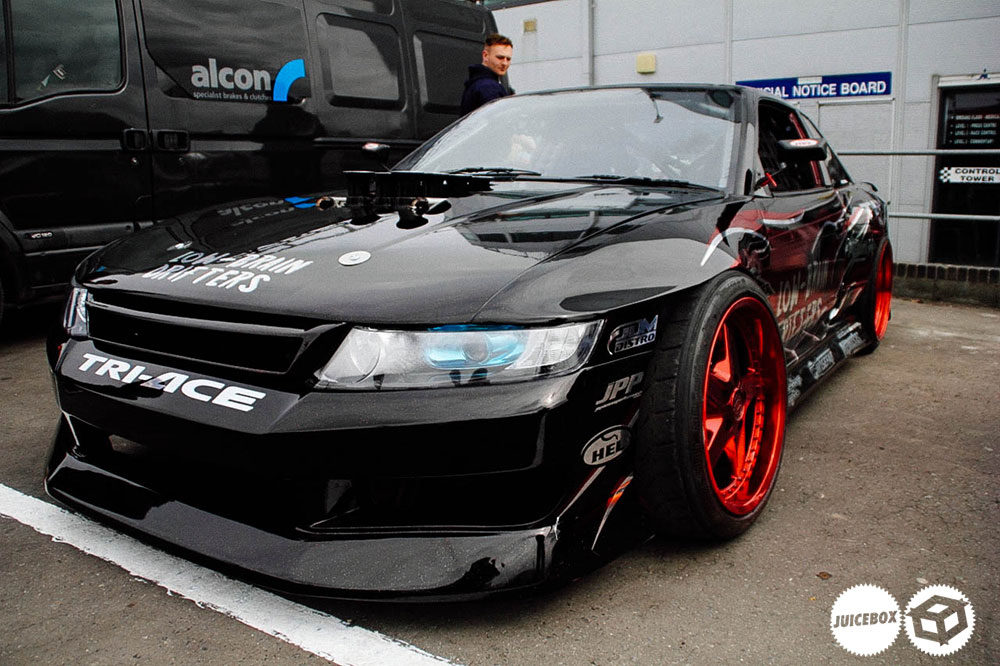 Now if all this wasn't exciting enough, the Low Brain guys decided to give their drift machine a whole new look for 2015. Surely it would be a tall order to improve the looks of an already outstanding car? Well they managed to pull it off yet again by converting the whole front end with that of a Honda Odyssey. You might think how could attaching the front of a Honda family car suit that of a wide body s-chassis and not look out of place? Well as you can see it looks anything but out of place.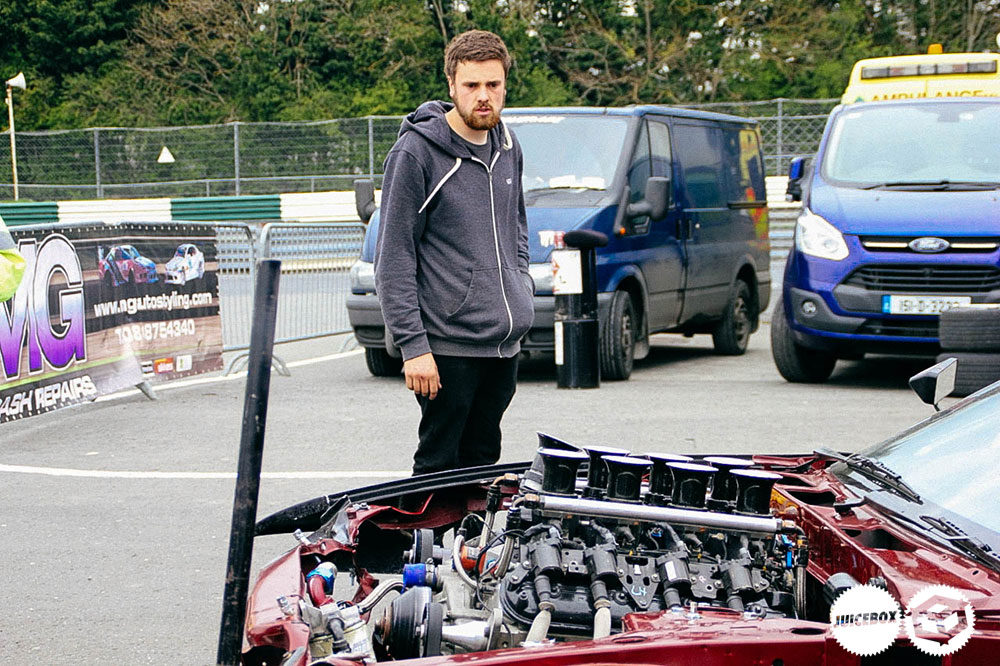 On Luke's third practice run as he dove into the first corner, the passenger rear toe arm came loose at around ninety miles per hour giving that wheel a crazy amount of toe angle and sending the car into a spin. Fink might may as well have been sitting in the passenger seat as the car headed uncontrollably into the central barrier.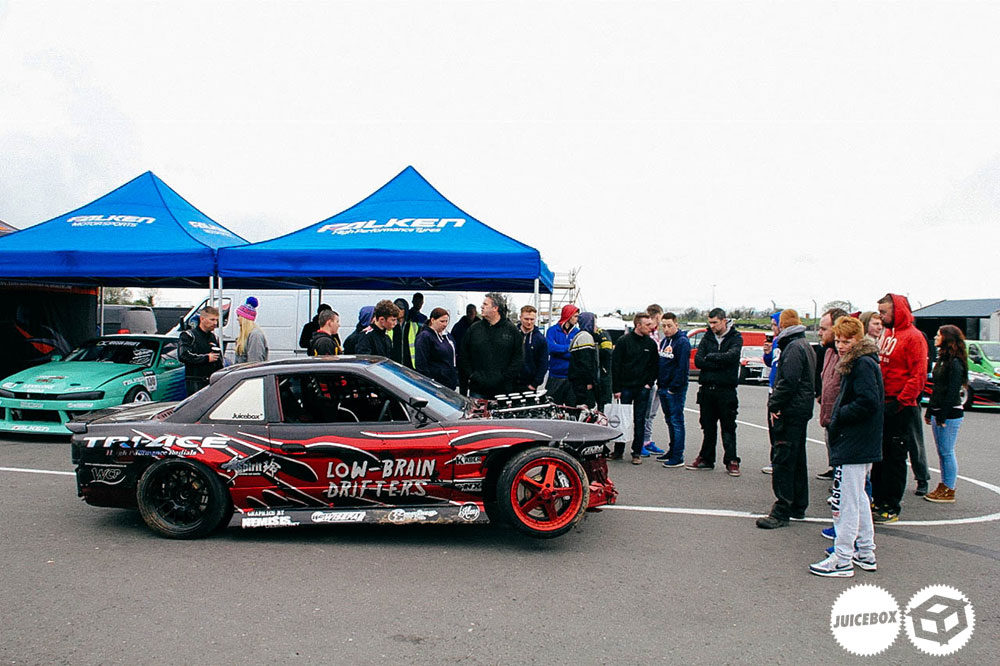 Witnessing this thundering V8 come into the first turn and lose the whole show in a second felt unreal. It was one of those moments where you wished that the rewind button in Forza was a real thing. Unfortunately it was real life and the new 2015 car had received major damage and now things were looking bad for even competing over the weekend.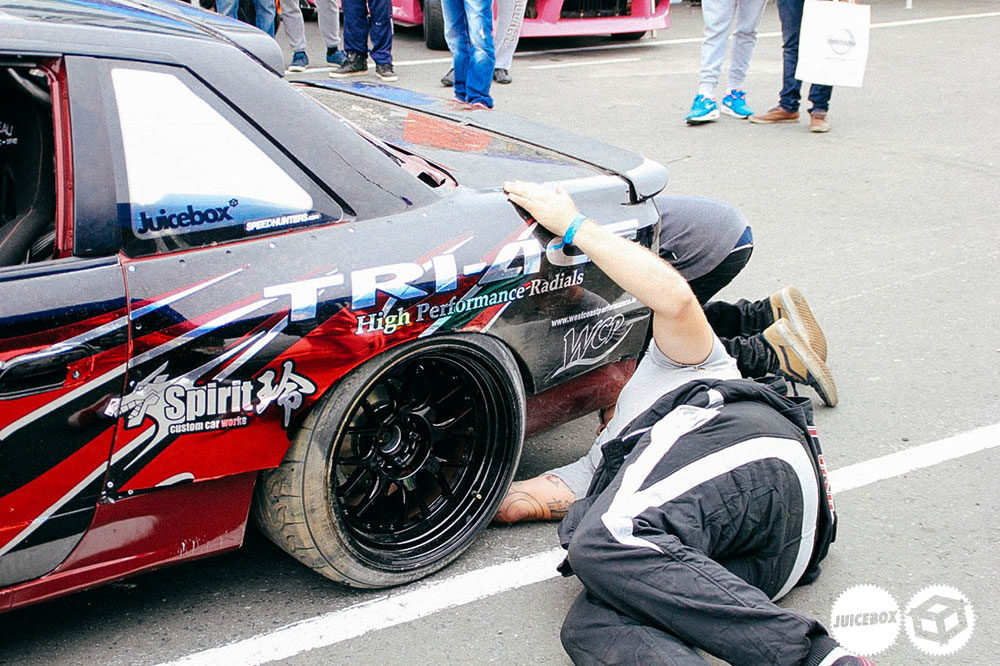 I felt gutted for the lads knowing they had put so much into this car over the last six months to have it all undone in a few seconds. Back in the paddock there was a strange kind of quiet. I guess everyone was in disbelief that it had happened, the main contender to knock the Irish off the podium was now sitting there in a very sorry state.
Again I was back staring and not lifting the camera but for very different reasons. It felt almost disrespectful to take pictures, like snapping away at a funeral or something. But as quick as the accident occurred everybody had jumped into gear and began to rally around the car, seeing what could be done and making various phone calls to organise and arrange needed parts.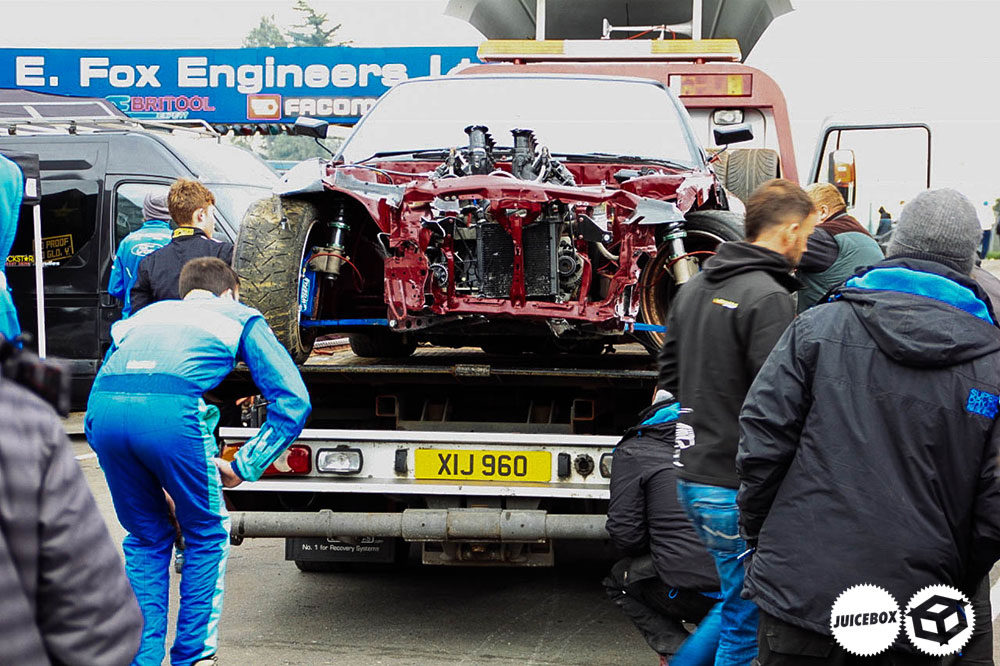 The S13 was soon transported away for repairs leaving everyone wonder if it would live to fight another day. Most were completely adamant that this car was done and an internet frenzy ensued. It's pretty fascinating how quick people are to cast judgment when they are not fully aware of what actually happened. In drifting things go wrong, how could they not with cars so highly strung bouncing off each other's doors at silly speeds. We have seen the LBD crew get it right so many times so naturally there was bound to be a hiccup somewhere along the line.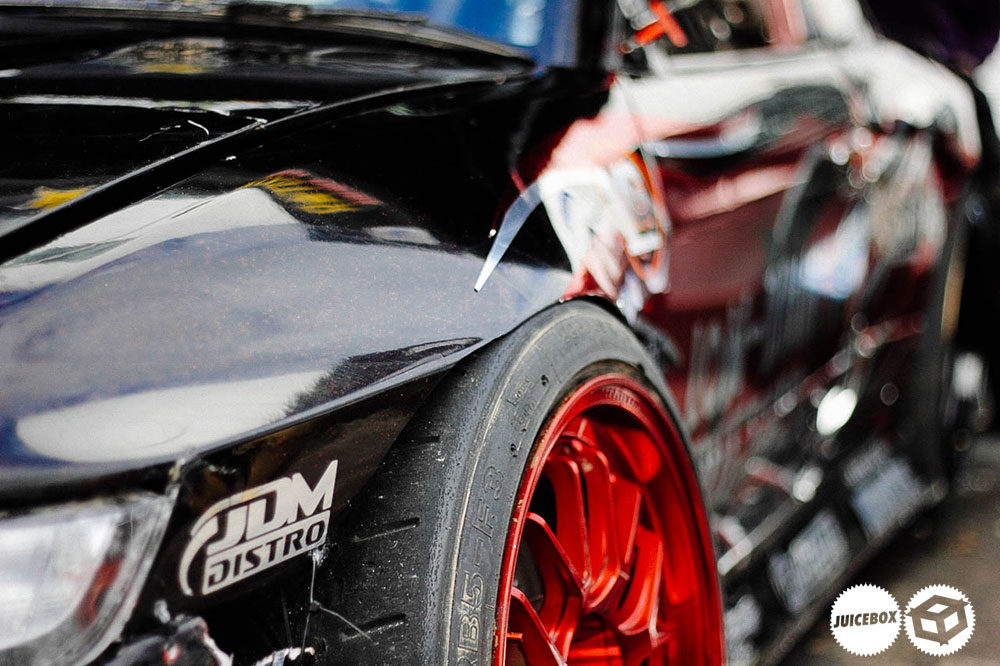 But that's all it was, a hiccup. Just another all-nighter as the car was molested back into shape. No beers as planned were had that night but the PS13 was back to somewhat its old self again. Eleven o clock on the Saturday she rolled back in the gates of Mondello and the fight against the best that Ireland had to offer was restored.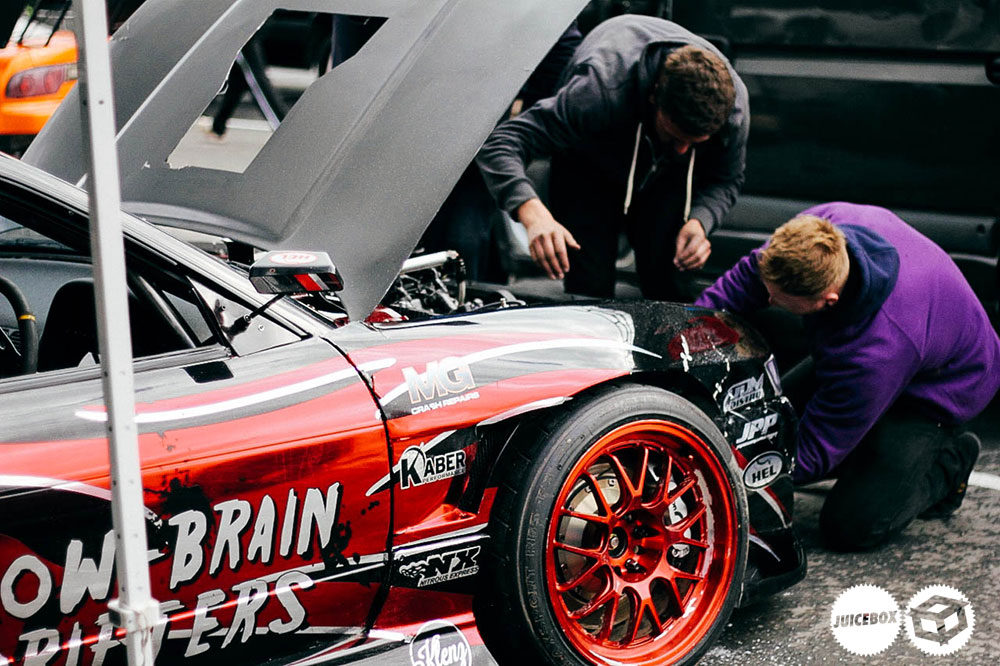 It's incredible how much of this little Nissan actually withstood the collision, I was fairly sure those Honda family bus lights would be for the bin but they were back nestled in almost the correct position. The front bumper that was three pieces was now one again in typical drift cable tie fashion. Mechanically sound that lump of a V8 was on its way out of the paddock for more practice and frightening more kids along the way than a holiday with Gary Glitter.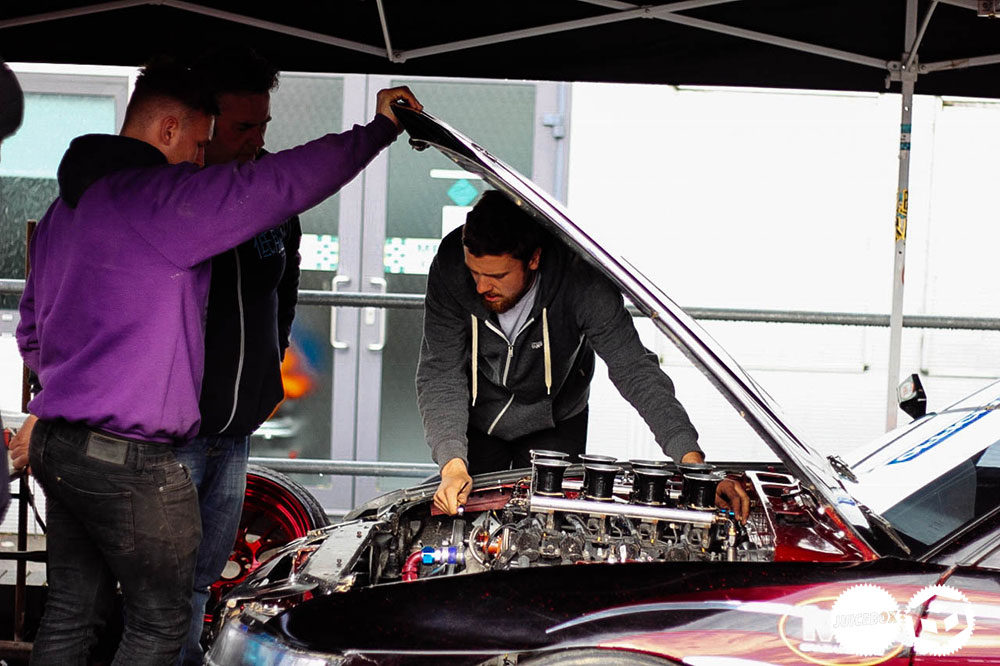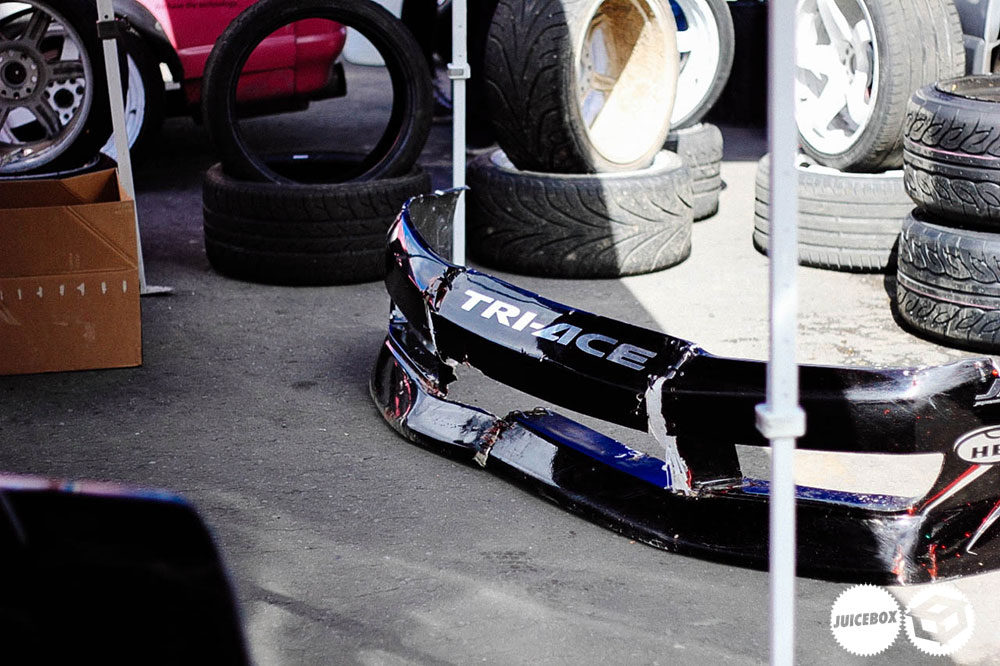 The Low Brain Drifters were back on form and Luke Fink was out to make a statement, pleasing crowds and putting in some very entertaining runs. All in all from one of the most hyped up rounds of drifting so far it didn't turn out too badly for the team. It certainly didn't go according to plan but a fourth place finish from what looked like a near non-runner has kept the spirits high for the Low Brain team and they are planning their return already.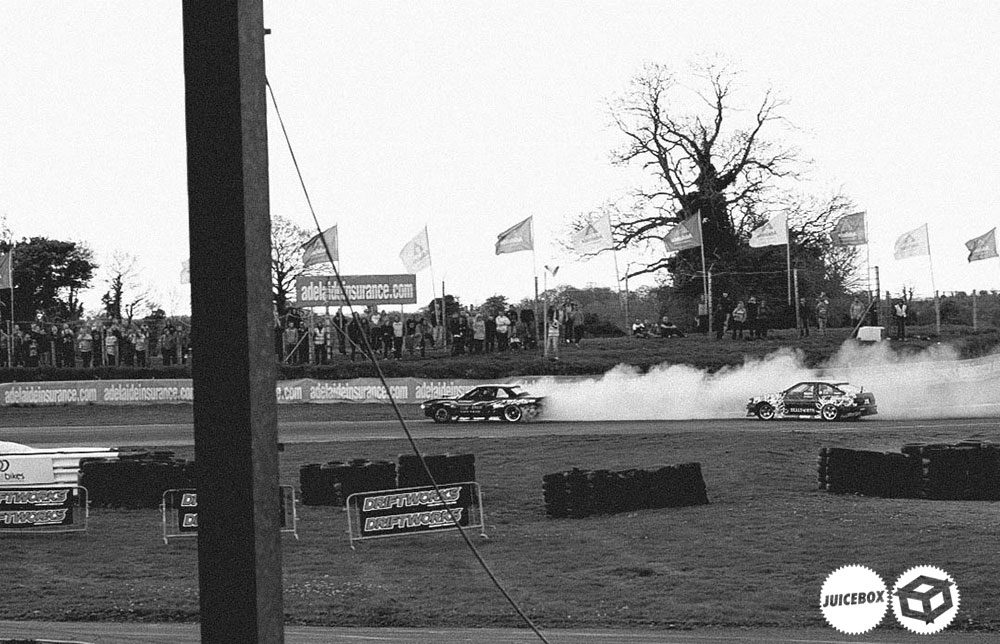 Comments
comments
Powered by Facebook Comments