Dismantled Blood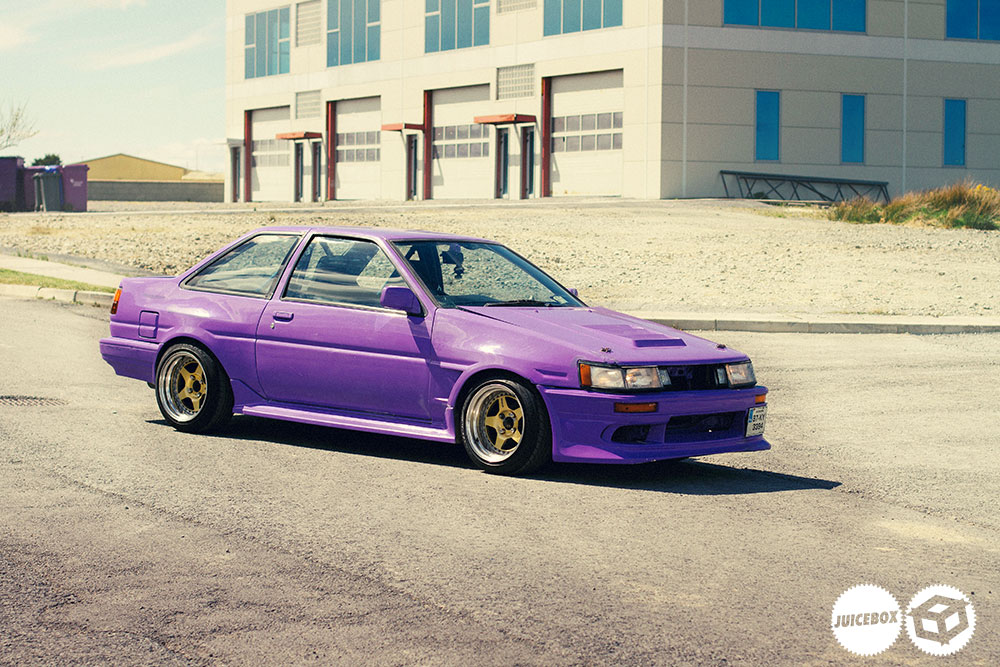 I never really had a chance to say goodbye to this car, a car that for some reason I had such a love for. Its strange when someone finds themselves becoming so attached to a purple piece of metal. On paper it shouldn't have worked, its colour is ridiculous in real life, its life was sort of a mystery to many. With a little digging we found out that the car was an ex J-blood demo car, by the looks of it, it was the first car to rock those pretty infamous over fenders and wings that the entire world has used over and over.
The car just embodies what we love about Japan, the execution of the body work was flawless, the car somehow ended up in Kerry through pro imports and had been slightly neglected, but against the dreary back drop that Ireland sometimes provides us with, the car made everyone smile.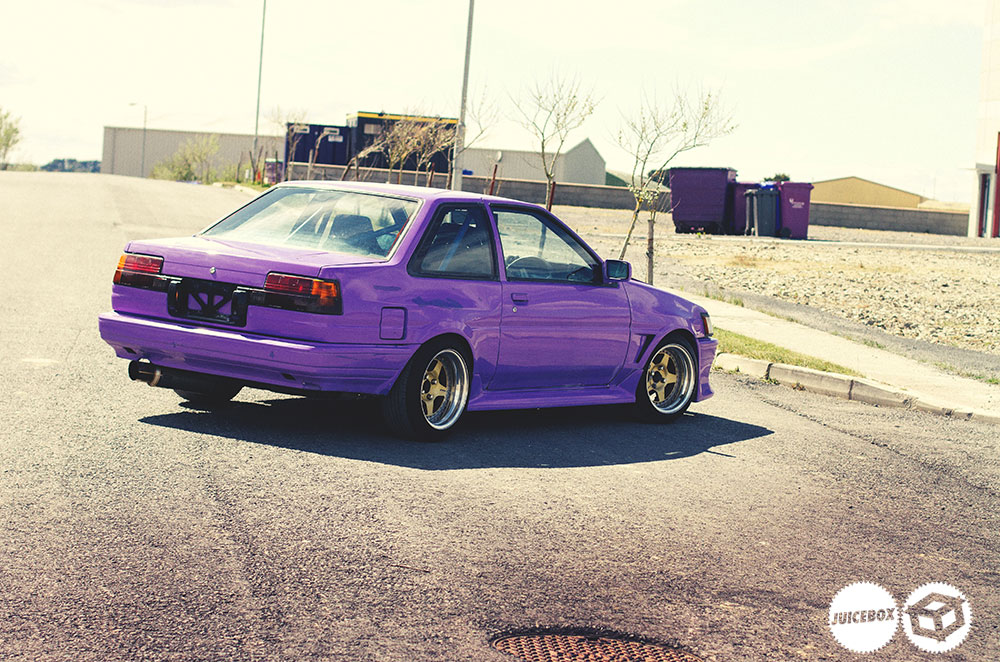 The car was bought by a friend, who had intentions to change it, but his plan changed and sadly just like many cars in Ireland, it was dismantled. Its parts will eventually be scattered like ash all over this country. The J-blood AE86 is dead. Ireland has a habit of tearing things down, especially when most of the time its not always the best answer, but a chance to make a few extra Euros always seems like a more attractive option. This car was truly amazing, it had a little 16 valve and was perfectly balanced sitting on MK1 CR-01 Wheels, before they re issued them and drilled them for different stud patterns.
I'm angry that I never got to take real pictures of the car, just these quick random shots that happened some day of a car I had a weird obsession with that is no more. One that could easily be recognized world over, it somehow managed to stand out amongst the world of AE86's.
Other people remember it for that dodgy corolla front end it came in with… either way this car was everything you should love about the AE86, the fact that even though people have been styling them for over 30 years, Japan can somehow manage to build one that looks nothing like others, a car that left a solid memory in your brain.
If you type it into google or check the J-blood site the car is still there..
Another friend saved the shell, but the rest will be scattered forever. A shame in ways, but who cares, I guess its really only a purple piece of 80s metal right?
Comments
comments
Powered by Facebook Comments