Automotive Overload – Gatebil PT2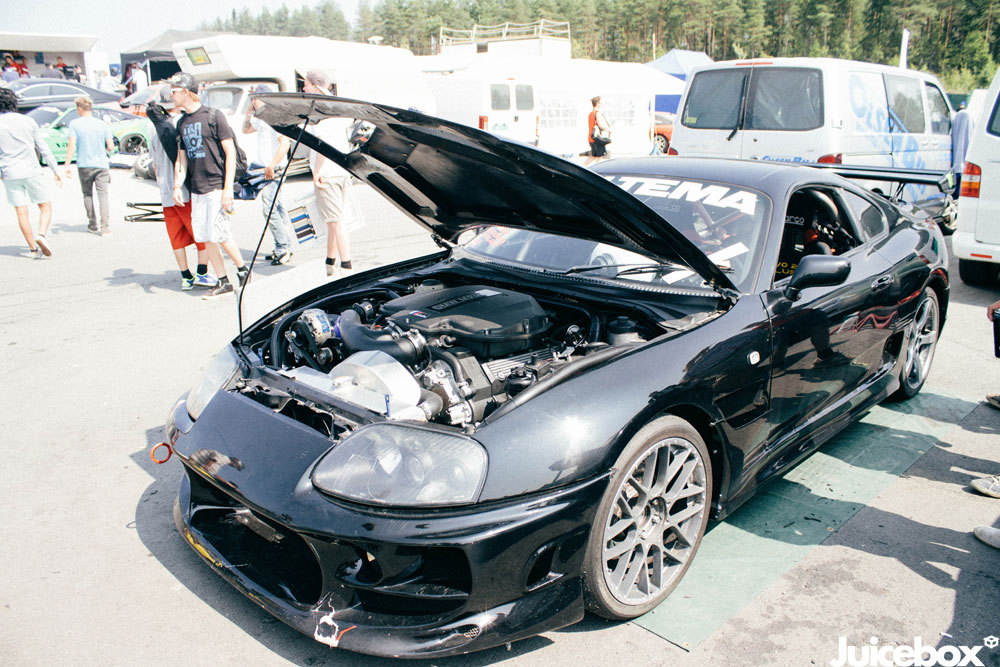 The paddock itself is just as impressive as any part of the eventl, the words "that wont work" do not exist in these guys vocabulary!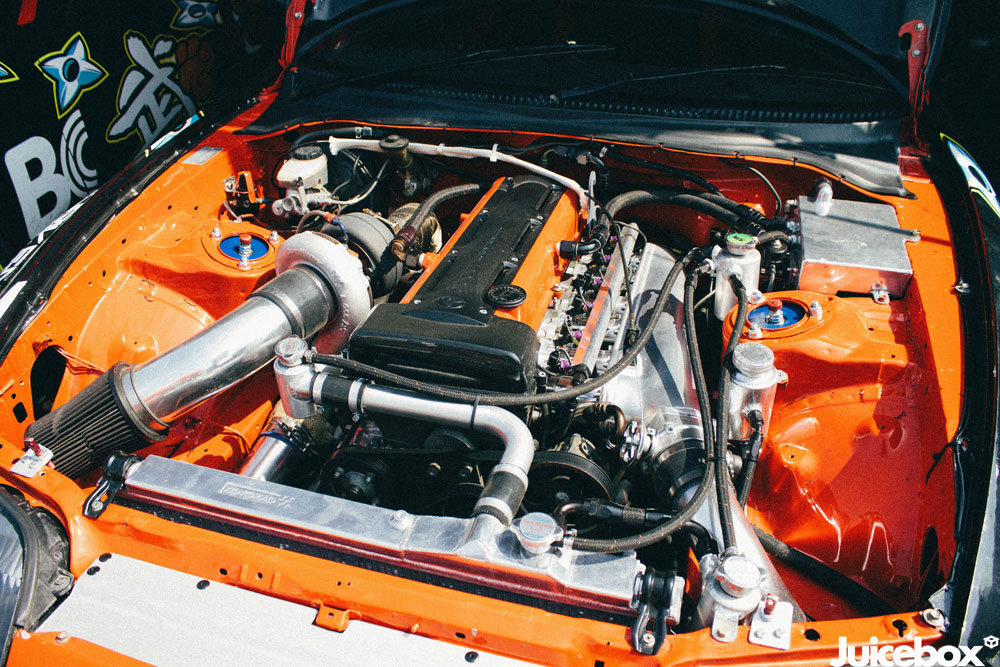 Ridiculously stunning engine bays are everywhere…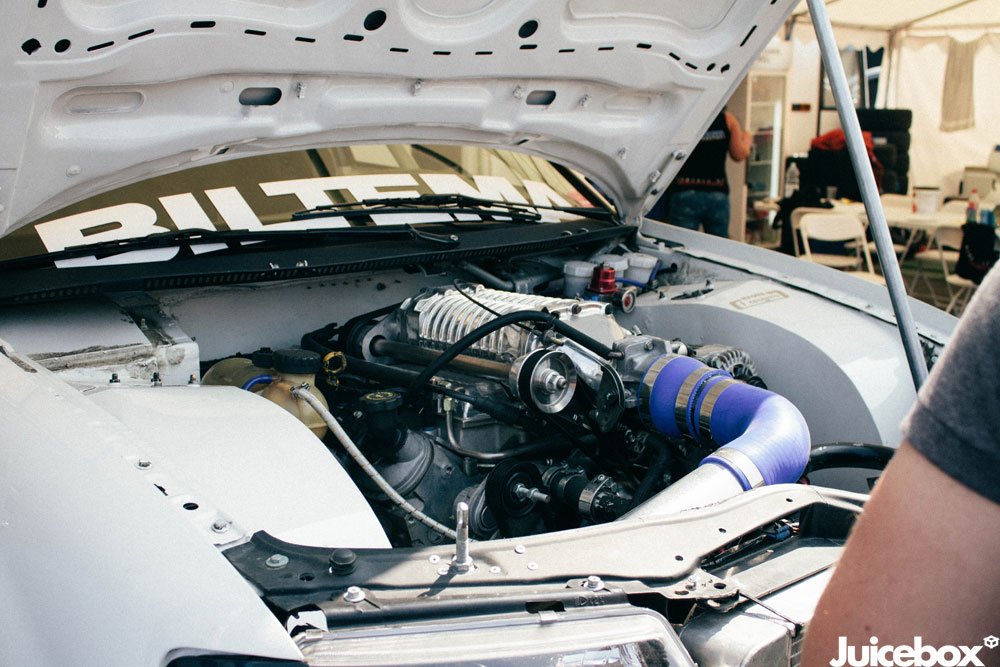 You really cant fault the Scandinavians when it comes to fabrication and work, its seriously above par.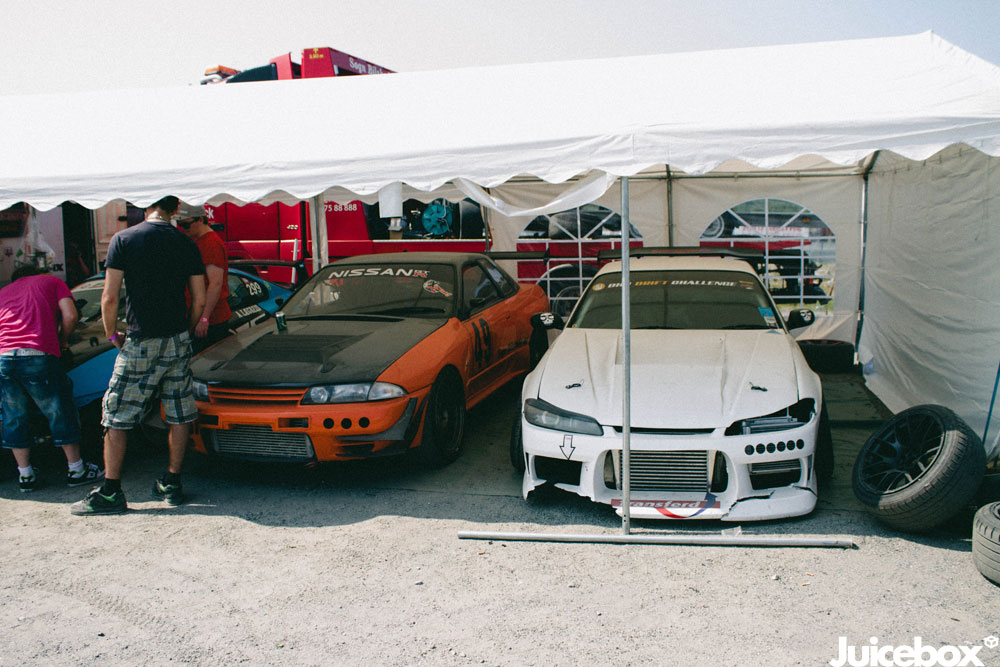 Prepare for another truck load of images because why not? There was too much eye candy at the show and im more than eager to share it with whoever checks this out.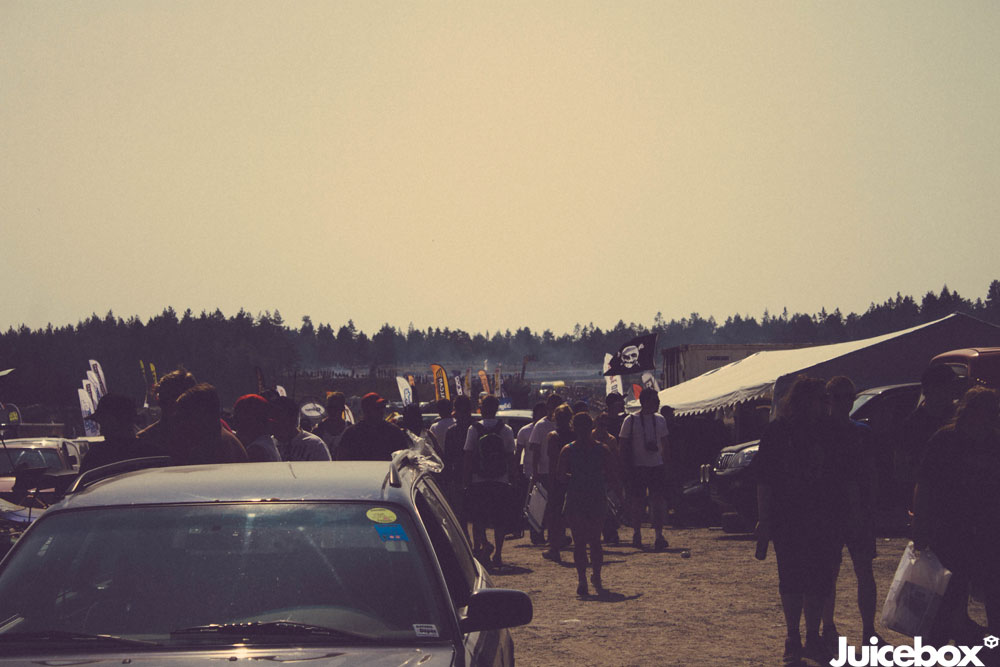 An estimated 42,000 people made the effort to appear at Gatebil and it was pretty damn hot. The walk around the event takes a long time, the track is huge..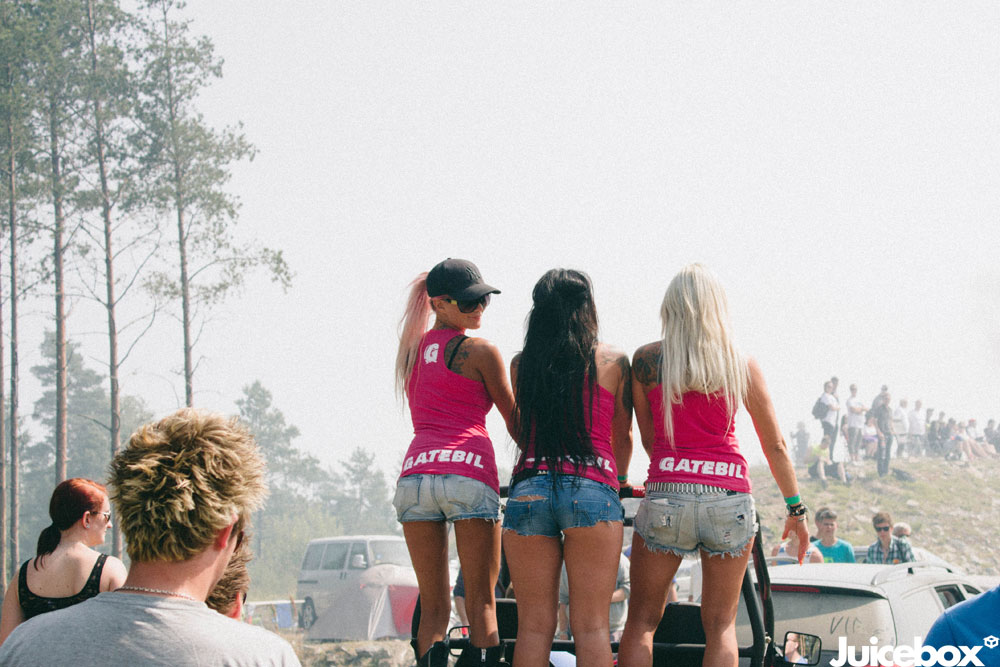 But the eye candy is always worth it in both this example..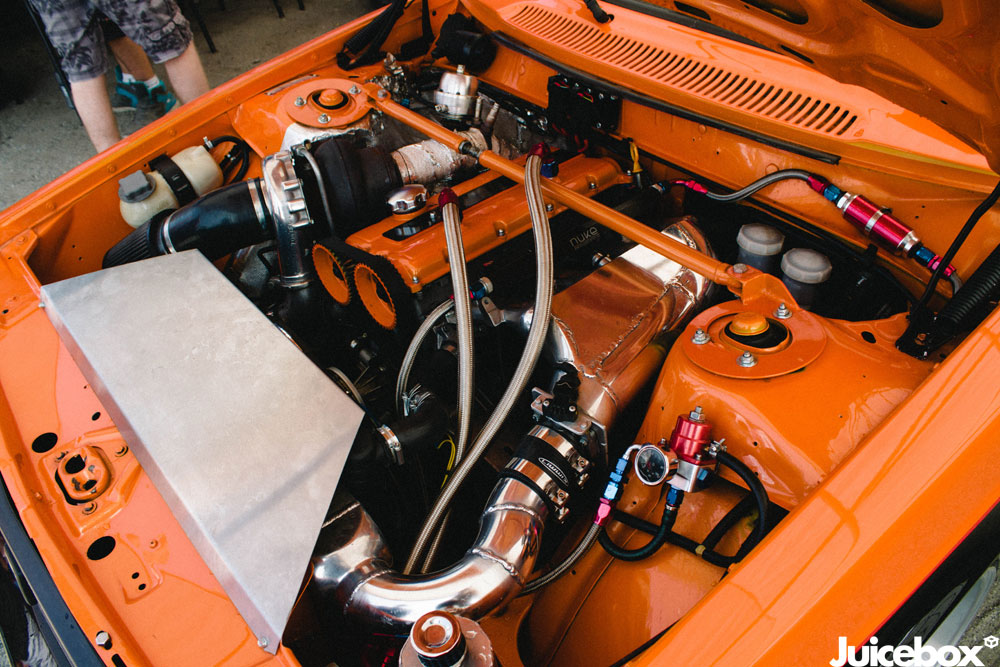 This one!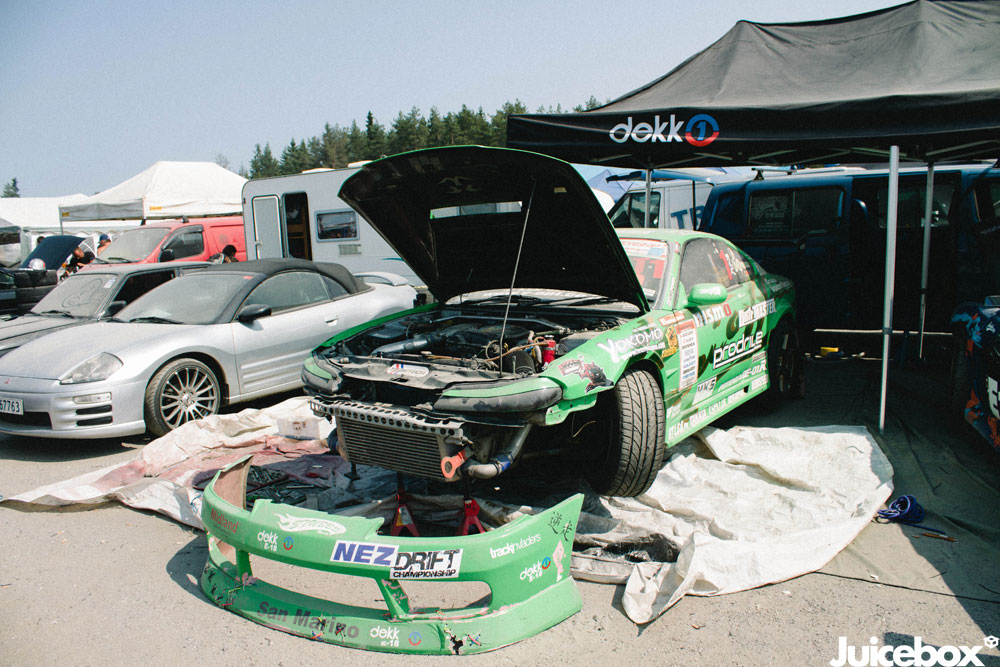 And this! You literally are not prepared for what you might find.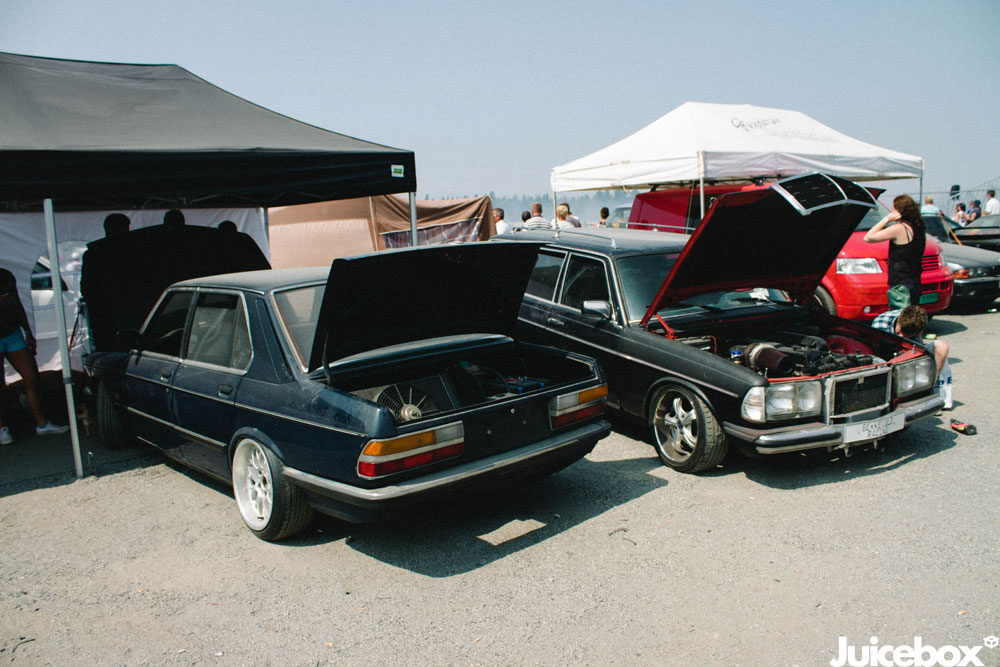 One of the most important things learned all weekend was never judge a book by its cover over here.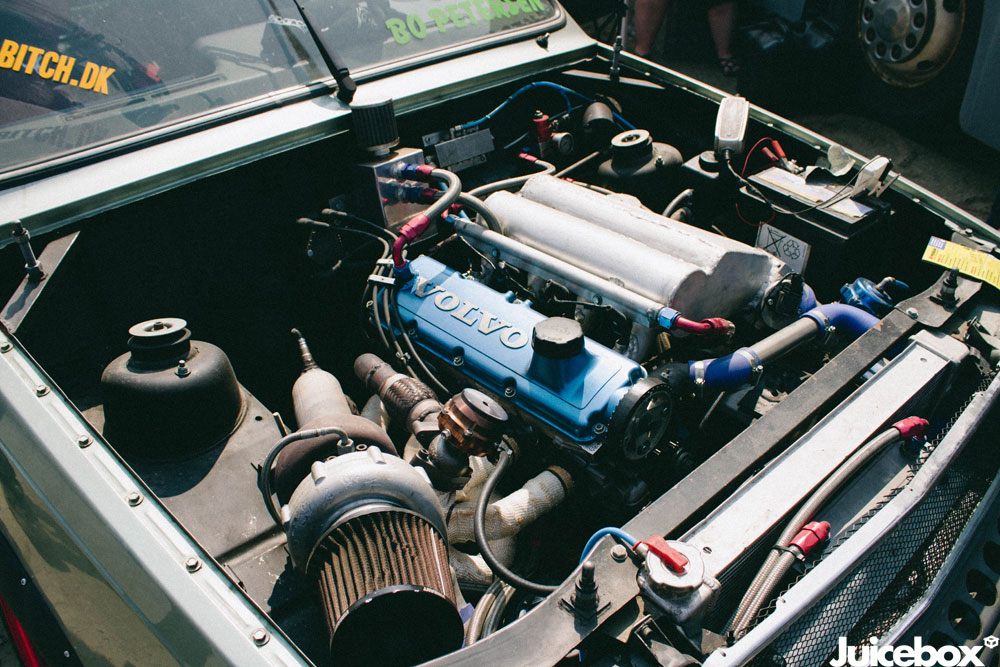 Any chance of an open bonnet lurk usually reveals something ridiculous.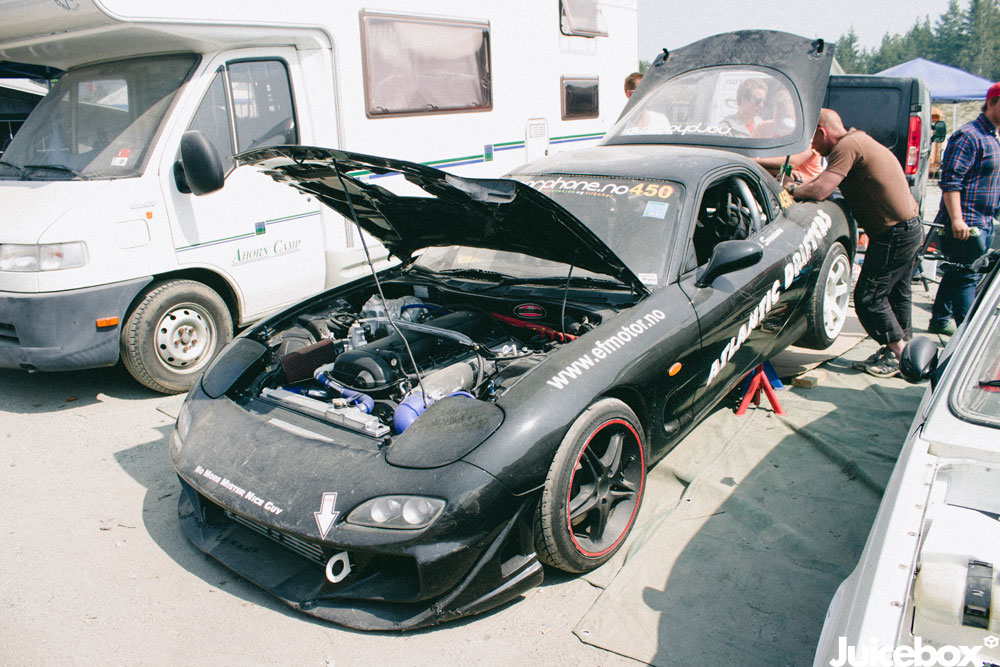 See what I mean?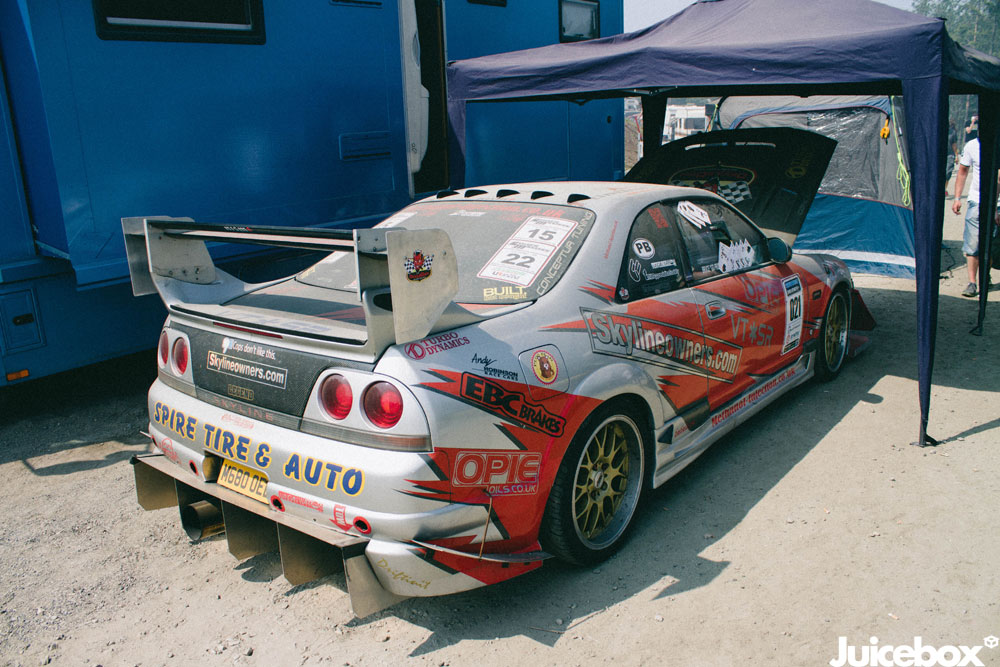 It is always nice to see a decent looking 33.. this one from the UK fit right in amongst the madness..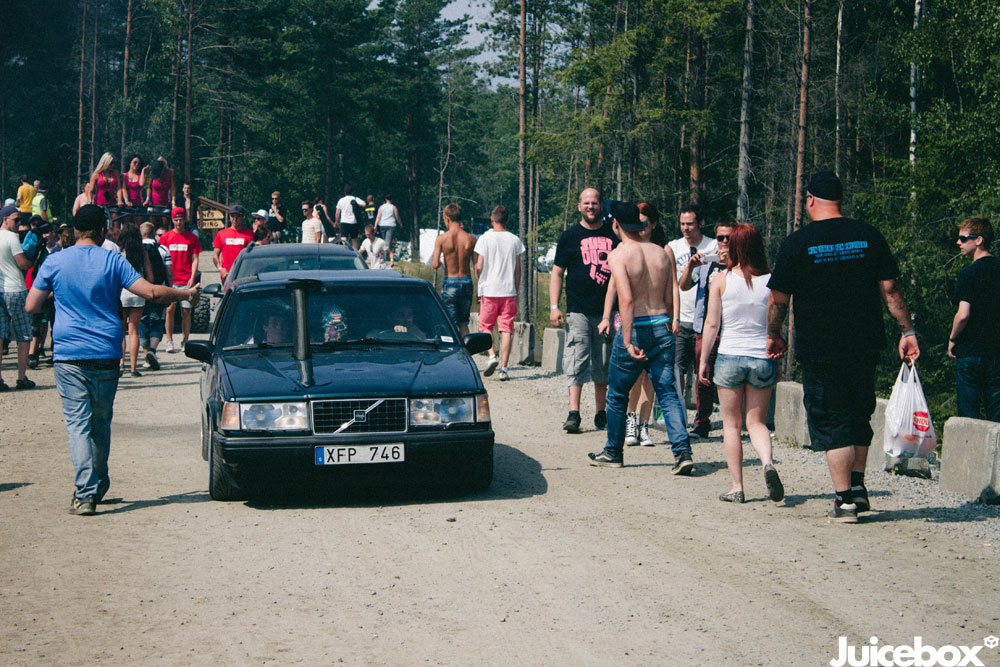 And by madness I mean Volvos with smoke stacks with techno pumping as guys drive around the event slowly proud as can be…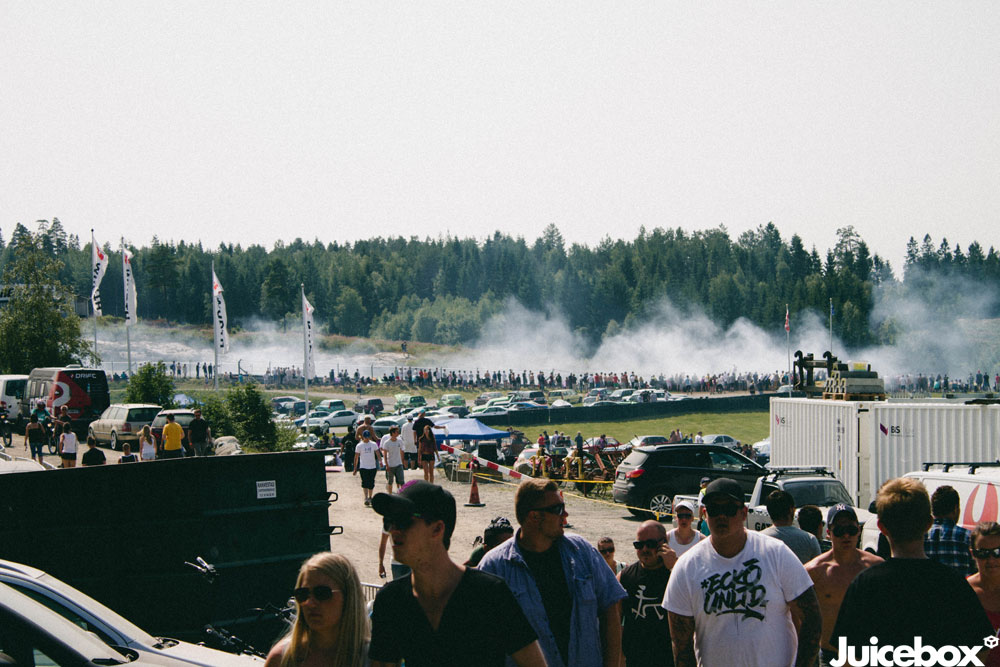 The event had a gigantic show and shine and pit area so we decided to go grab some snaps of whatever looked appealing.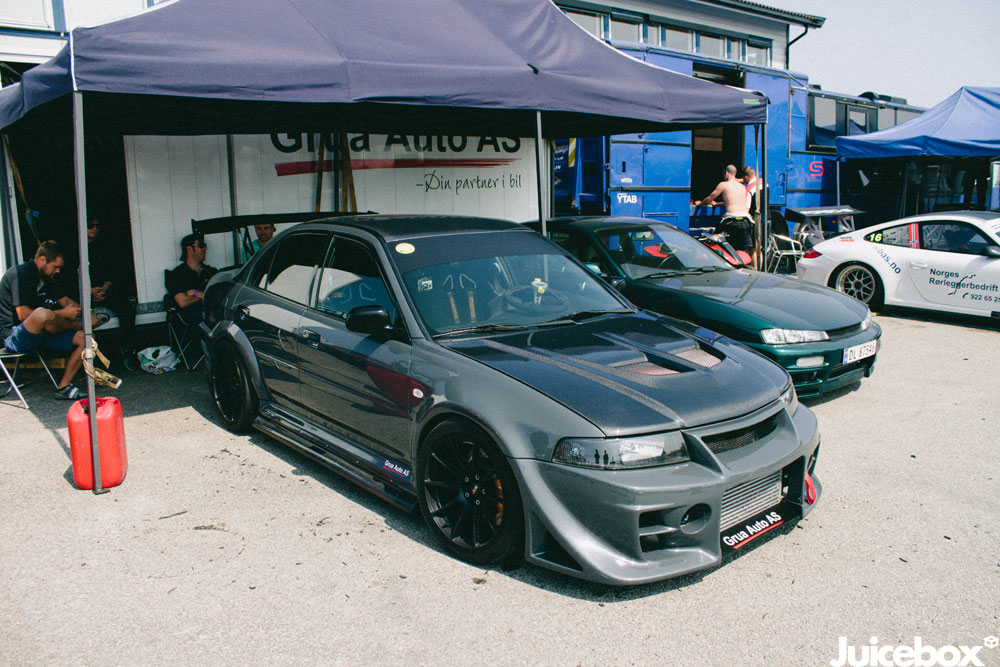 Not enough mean looking Evo's in Ireland, owners take note! This thing was a stunner.
Same goes for the E30 heads, what a timeless looking design in both the M3 and standard body. This show was packed with tasty examples.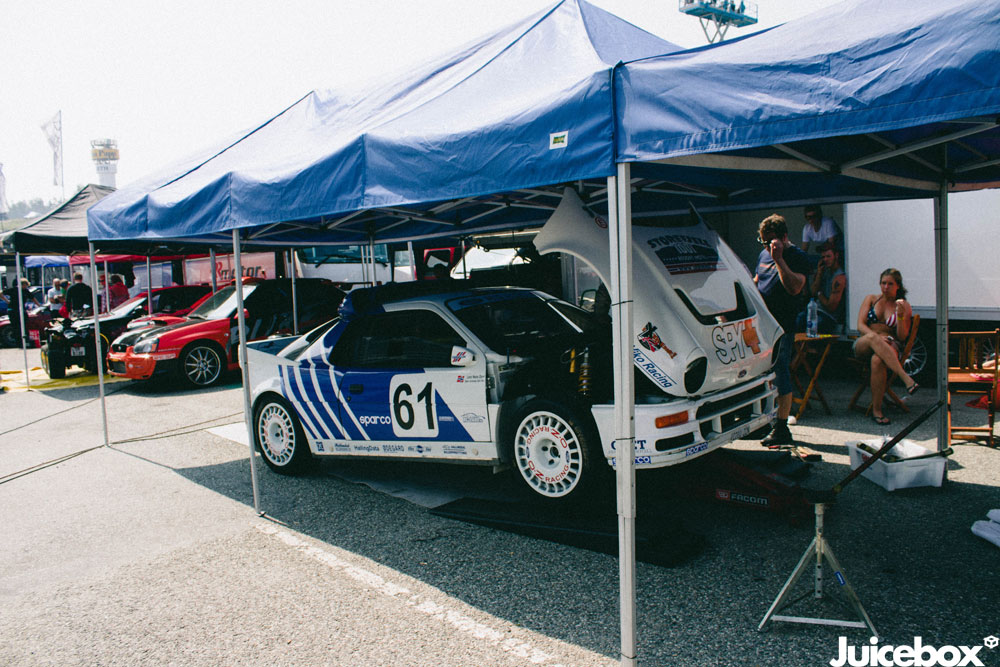 Who doesn't appreciate an RS200?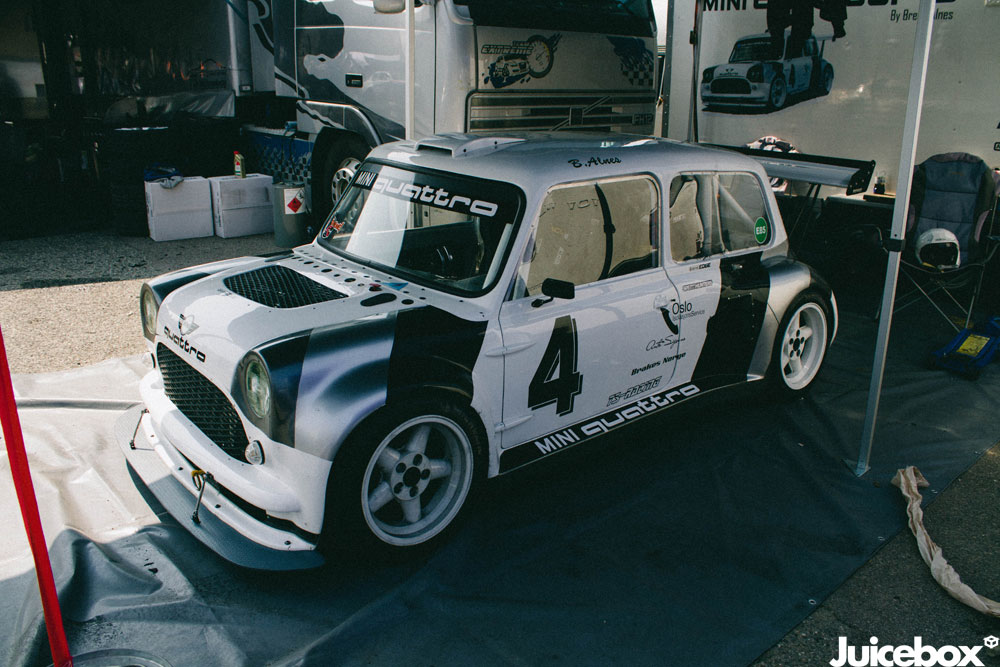 Here is another shot of this mini monster.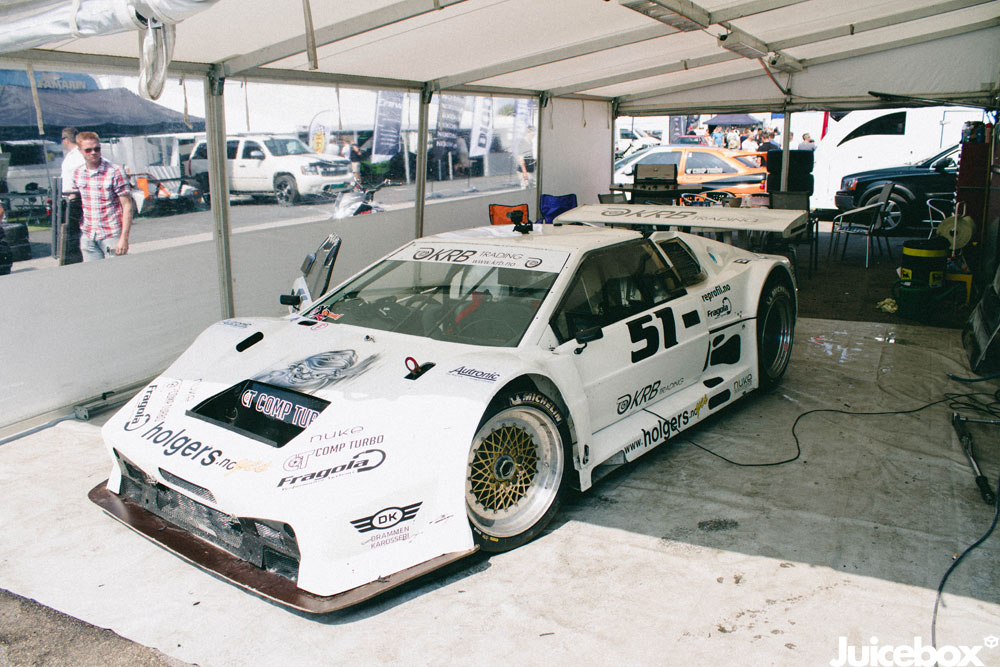 Another personal favourite of the weekend this Lotus was insane.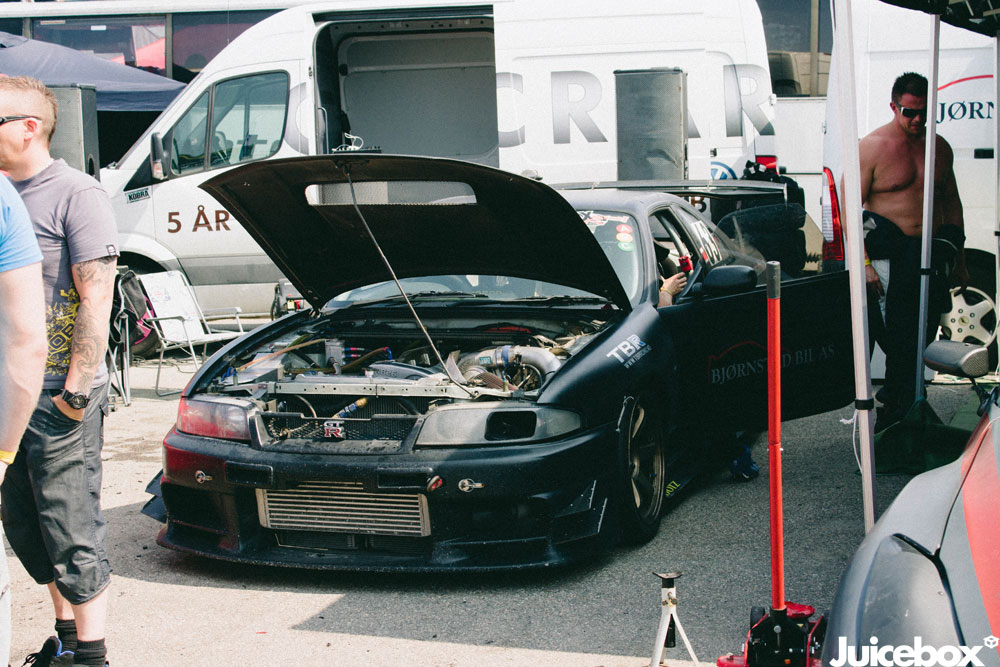 Even stationary this 33 is intimidating, it has to be one of the coolest looking 33's I've ever seen.
There was plenty of tracked skylines all weekend, this 32 was pretty fantastic too.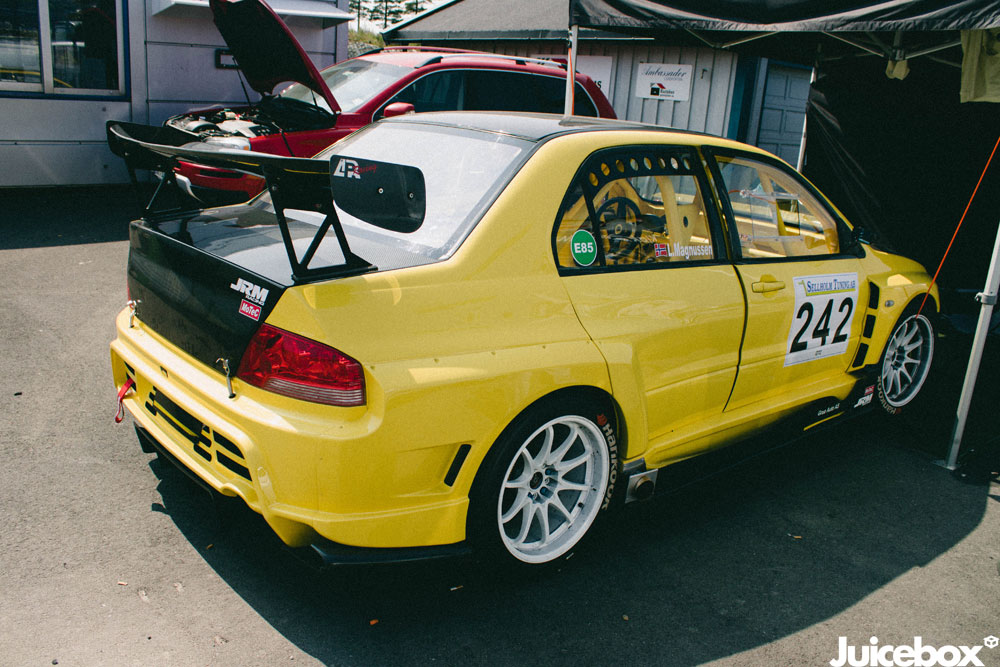 Here was another Japanese track beauty, the window rubbers were even carbon fiber..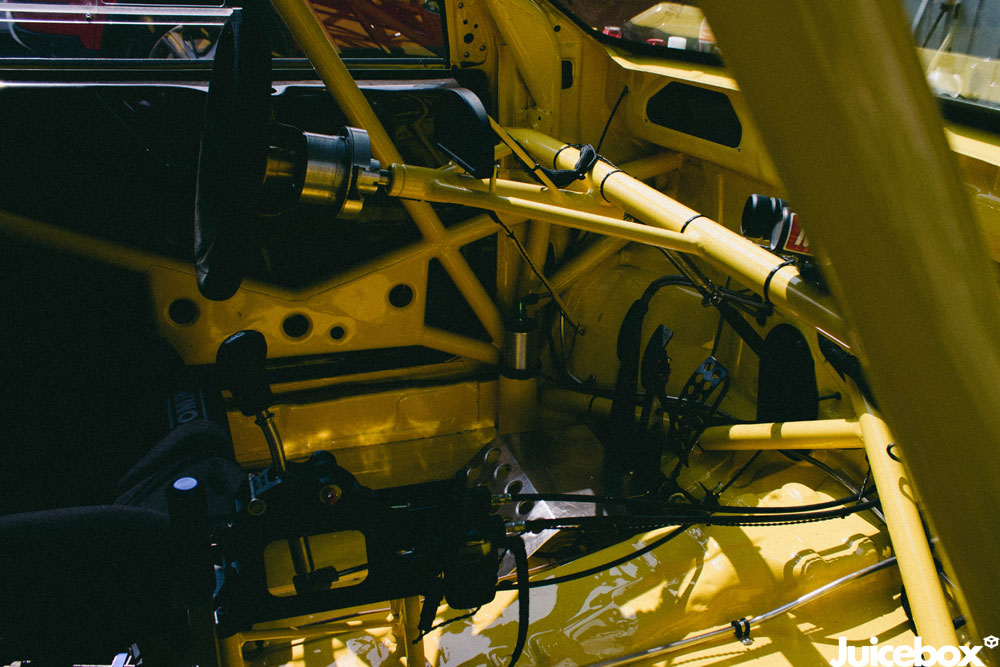 Talk about stripped!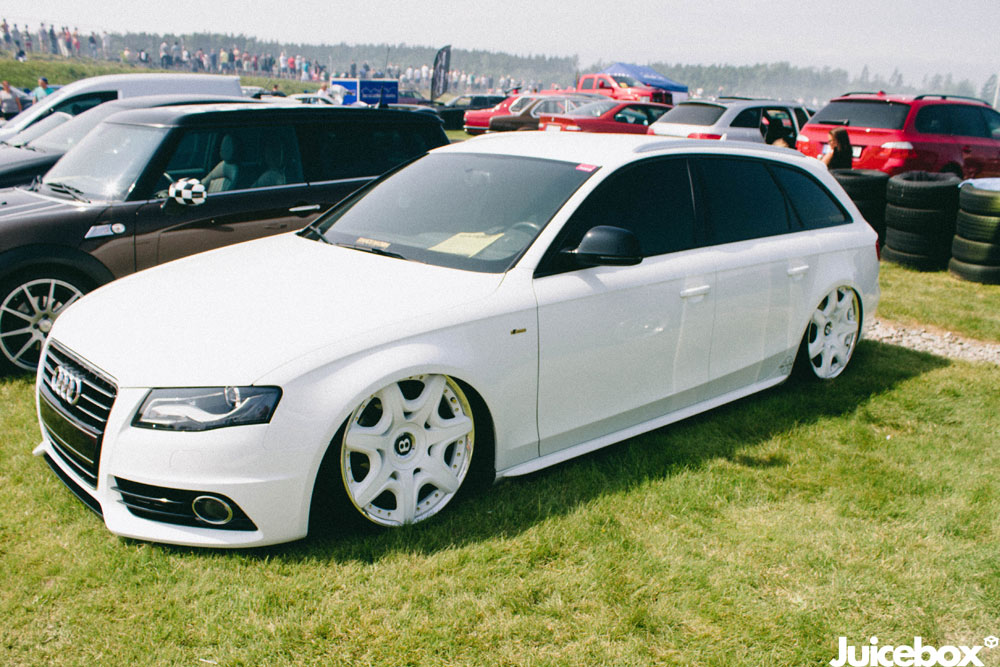 We made our way down onto the smaller circuit where a show and shine was taking place with some pretty funky creation like this Audi.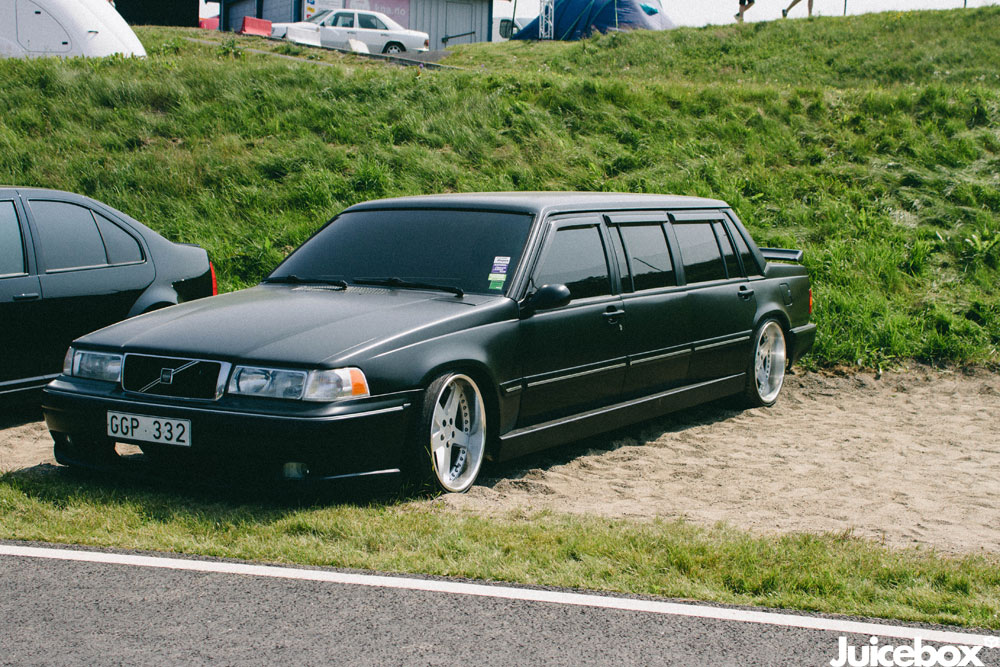 I have no words! This was nuts!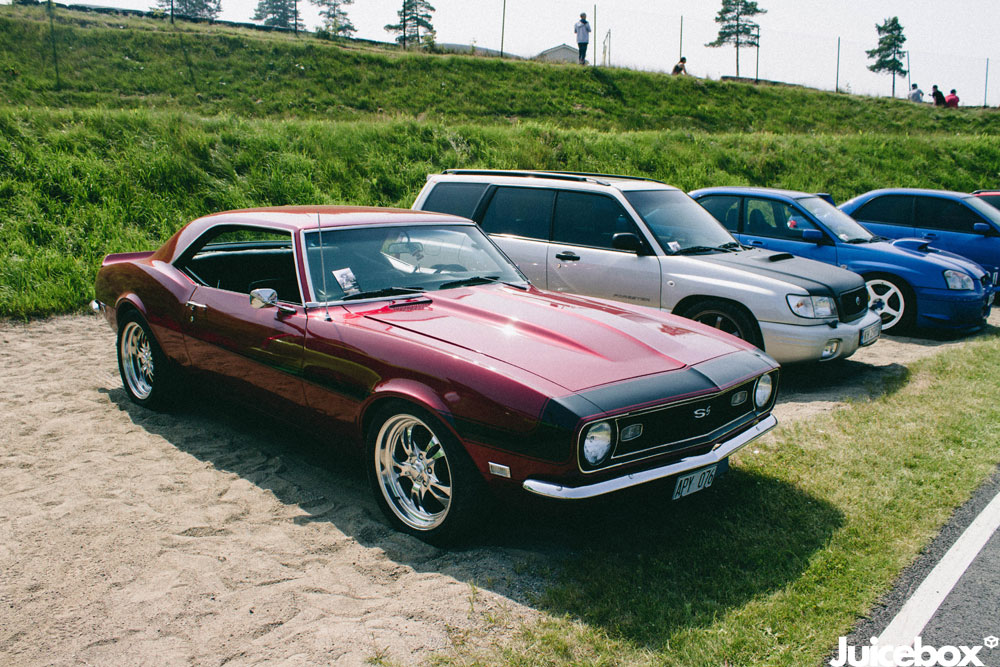 The Scandinavians have a serious collection of American muscle cars, or just older American cars in general on their roads, I really wasn't expecting there to be that many but its the equivalent to how many Japanese imports we have brought in over the years.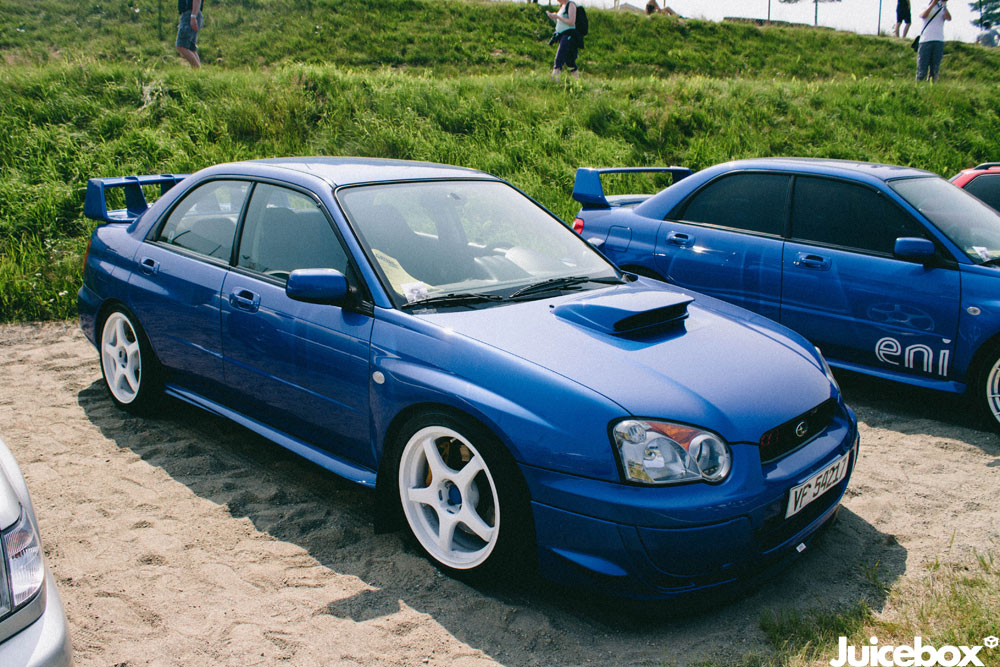 WRC spoiler yes please…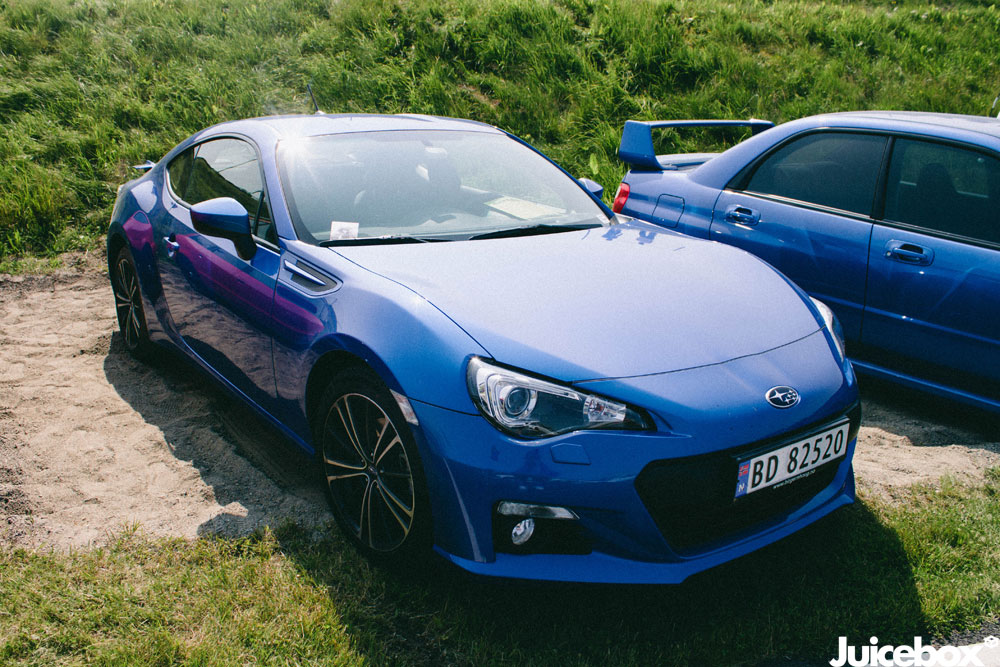 The BRZ is a rare enough sight, don't know if I will ever see one of these on Irish roads but it was nice to see one in the flesh.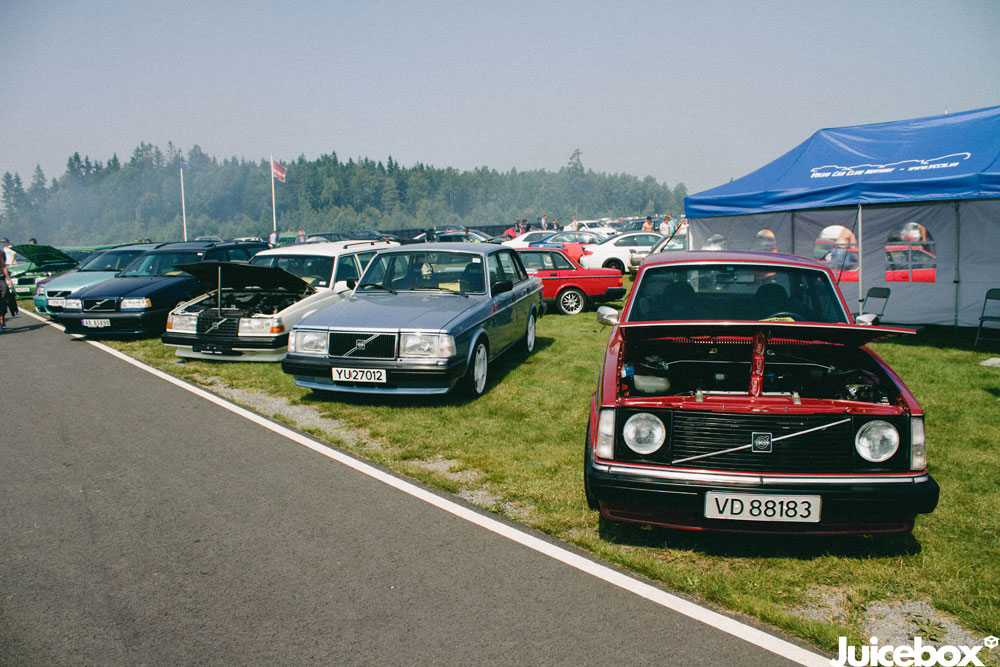 It really is impressive just how big the Volvo scene is in Scandinavia, any shape and size you are bound to find something you would enjoy.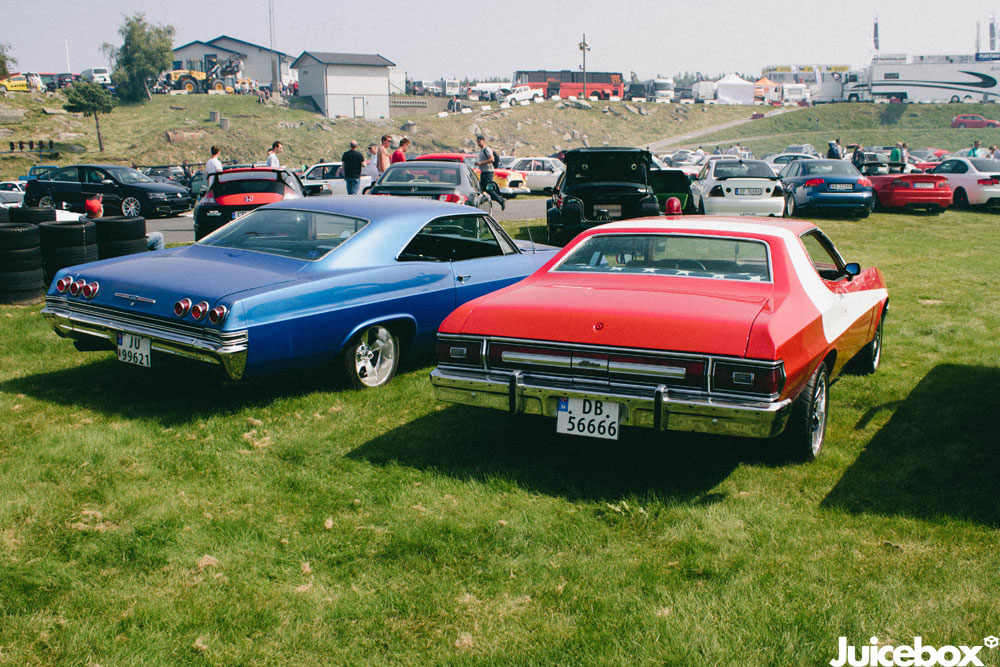 More American stunners, looks to be a 65 impala on the left and a Torino in Starsky and Hutch livery on the right.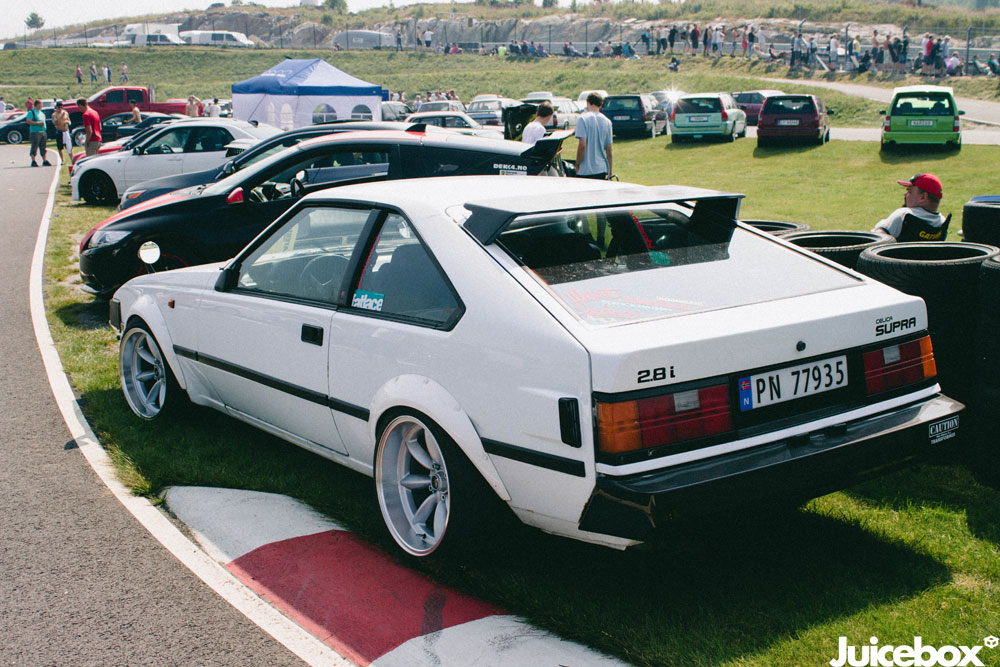 Not enough A60's around, such a beautiful car.
This was pretty awesome, those old liveries are amazing.
These cars have such great potential, this example of the 2nd gen prelude was very cool.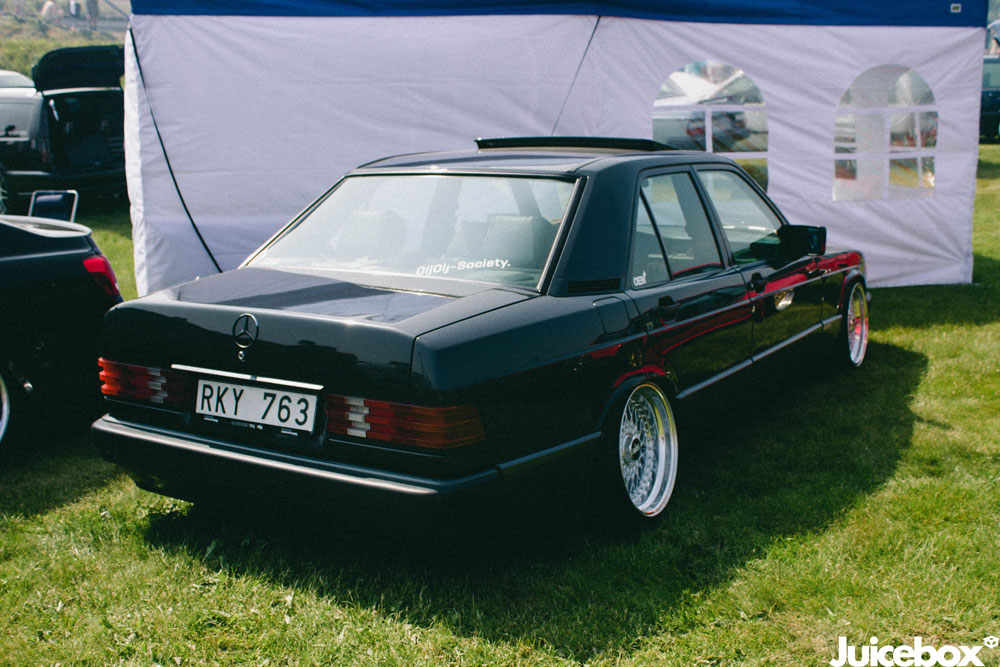 Same for this Merc, such a simple yet highly enjoyable look.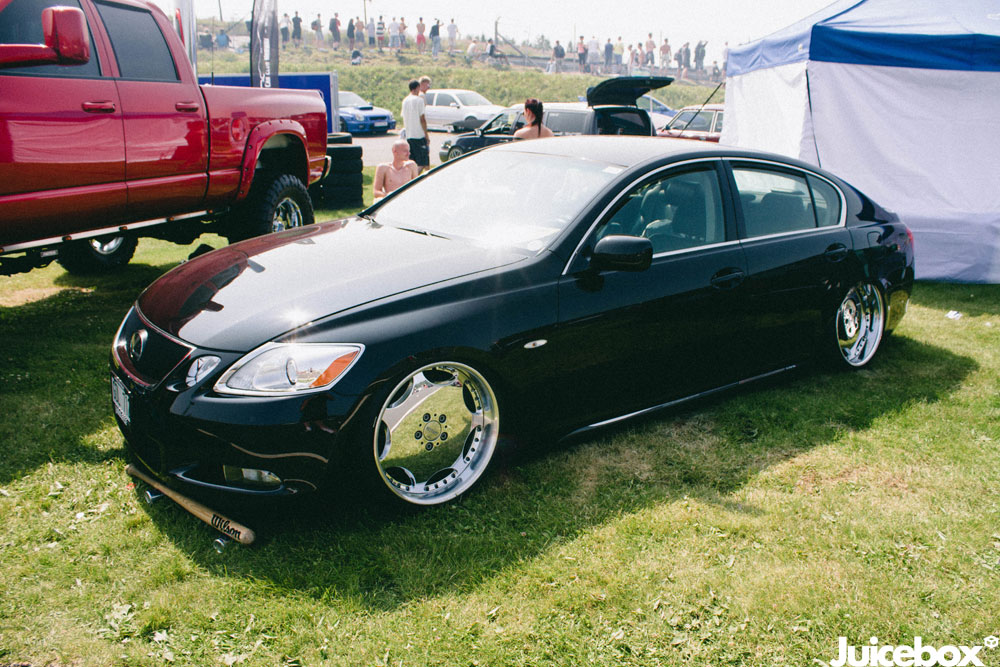 The VIP look is slowly starting to creep its way across Europe.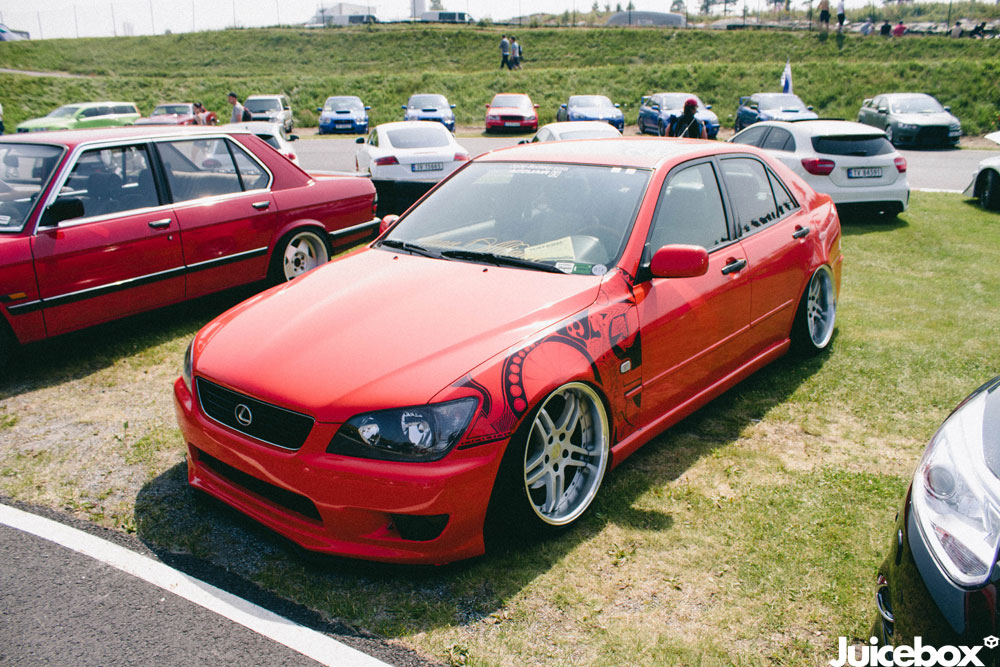 Irish SXe10 owners take note, the IS/RS200 is such a good looking car, this owner did popped it onto a nice set of wheels and stance, such a great looking car with little involved in making it happen.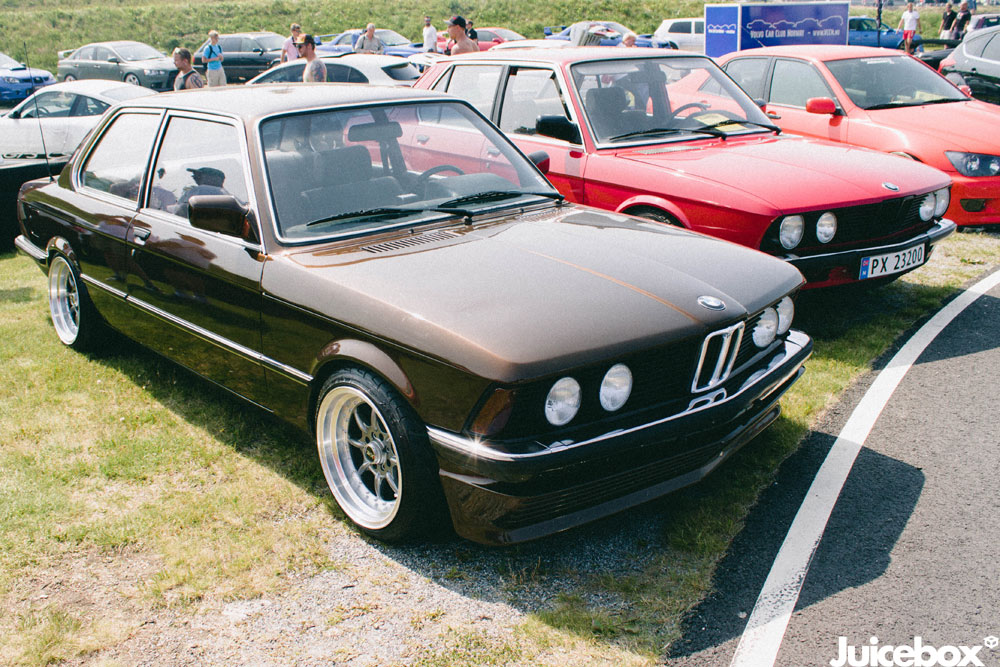 That colour!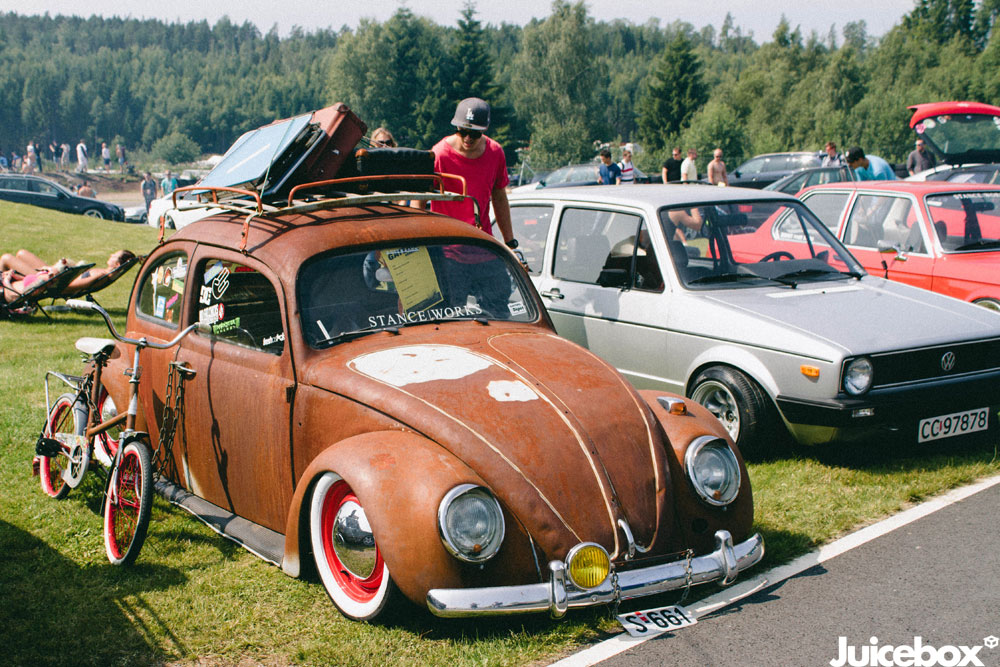 The Rat look always works on a Beetle.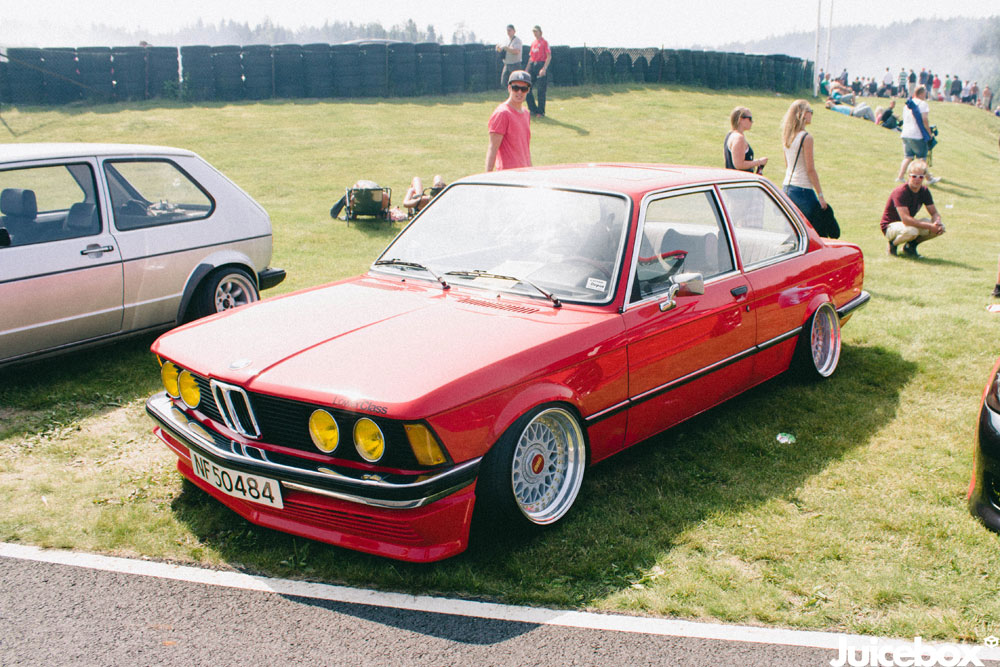 One of the best looking cars I had seen all weekend, time and time again the BBS combo is used and it never ever fails when done to perfection.
I couldn't get enough of this BMW's execution.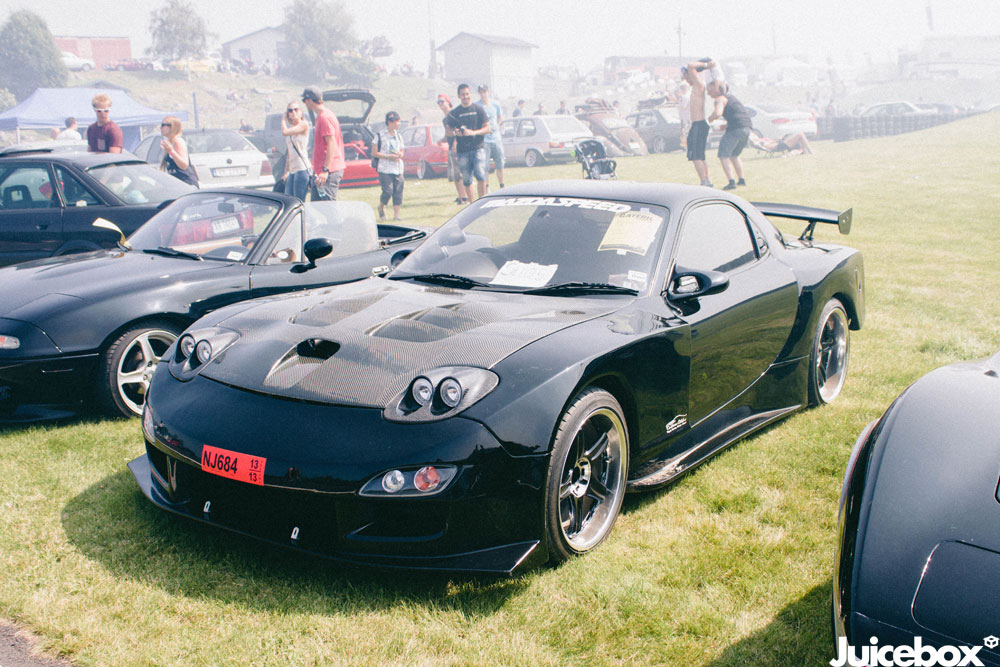 This was pretty intense…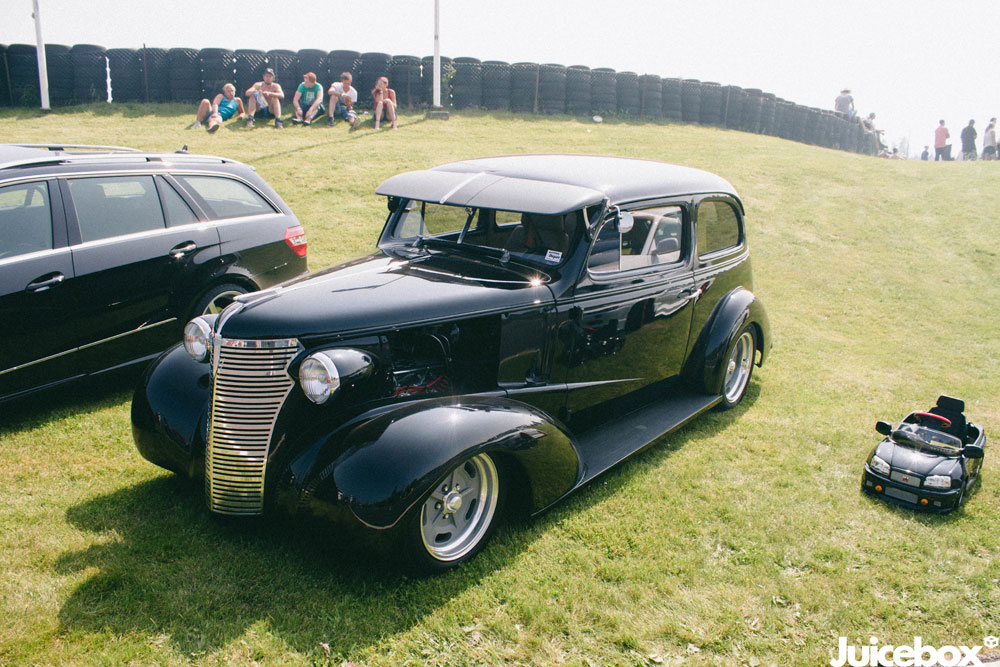 Look at that GTR!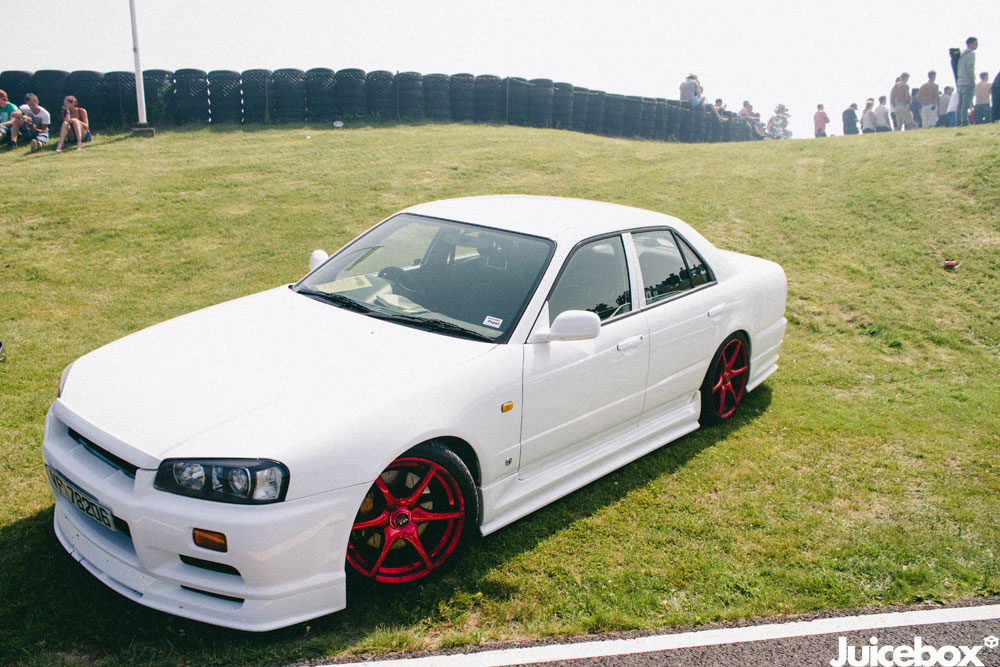 Speaking of GTR's this ER34 had some pretty funky foil coated GTR wheels.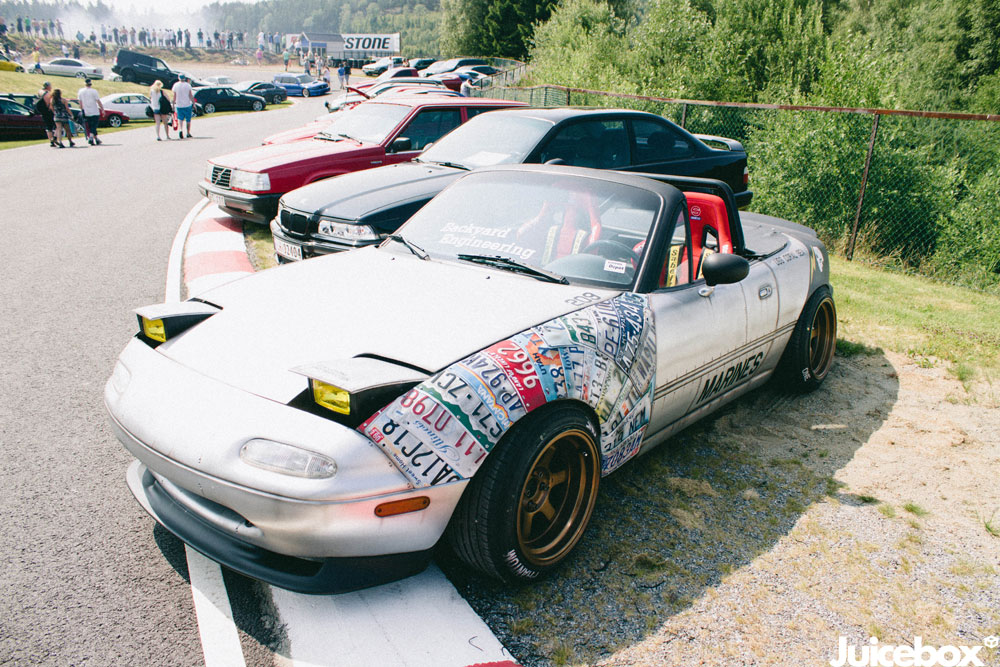 Can anyone guess what this is inspired from?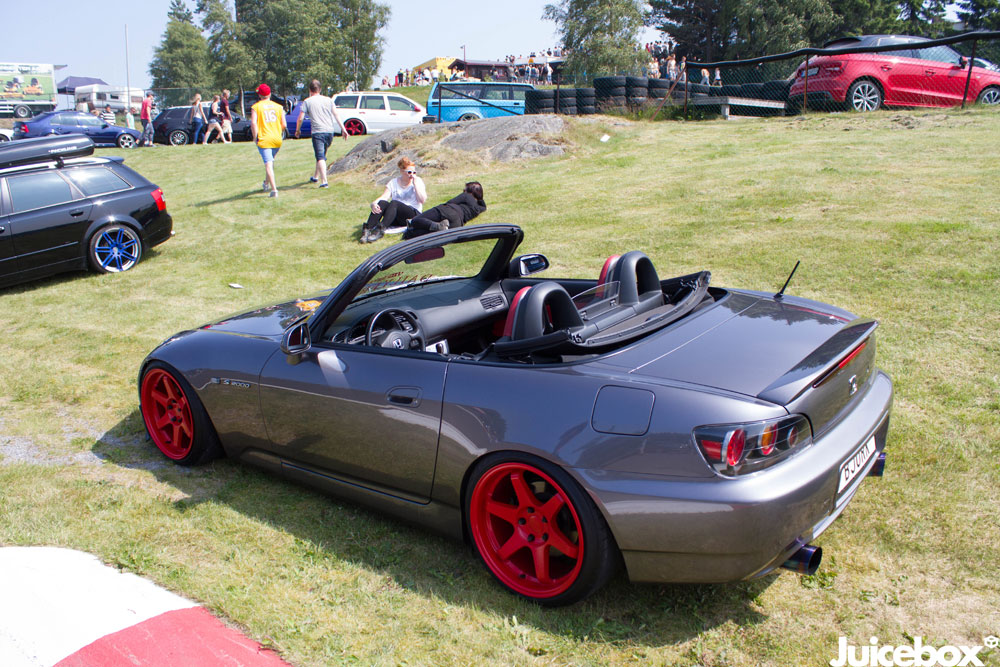 I was impressed with the amount of simply clean well executed car at the show and shine, this S2k sitting on Varrostens was a good example of a simple but very effective setup.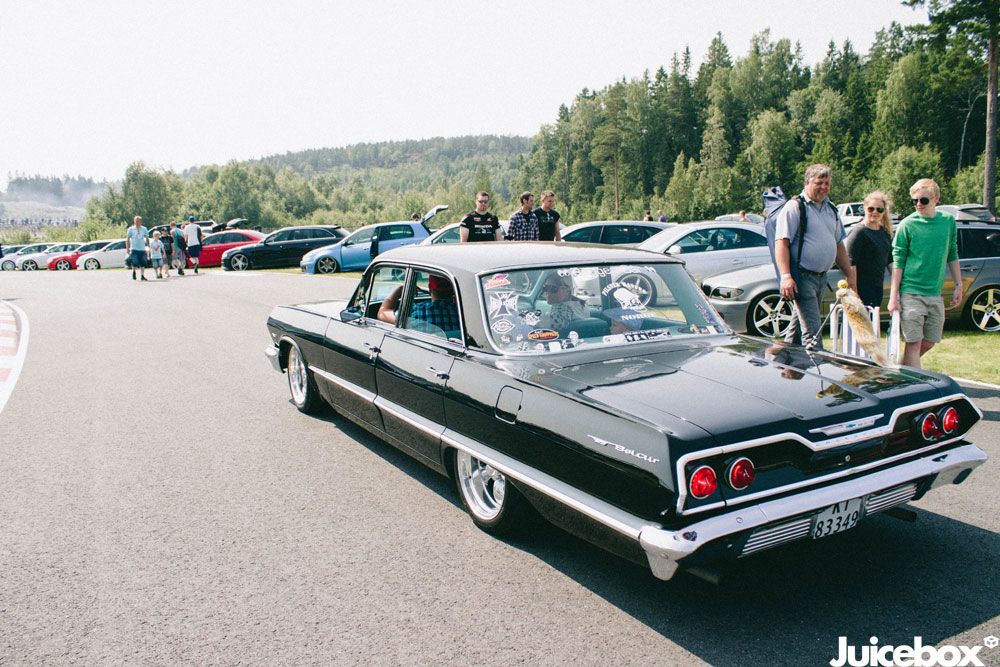 This Bel Air was awesome on too many levels.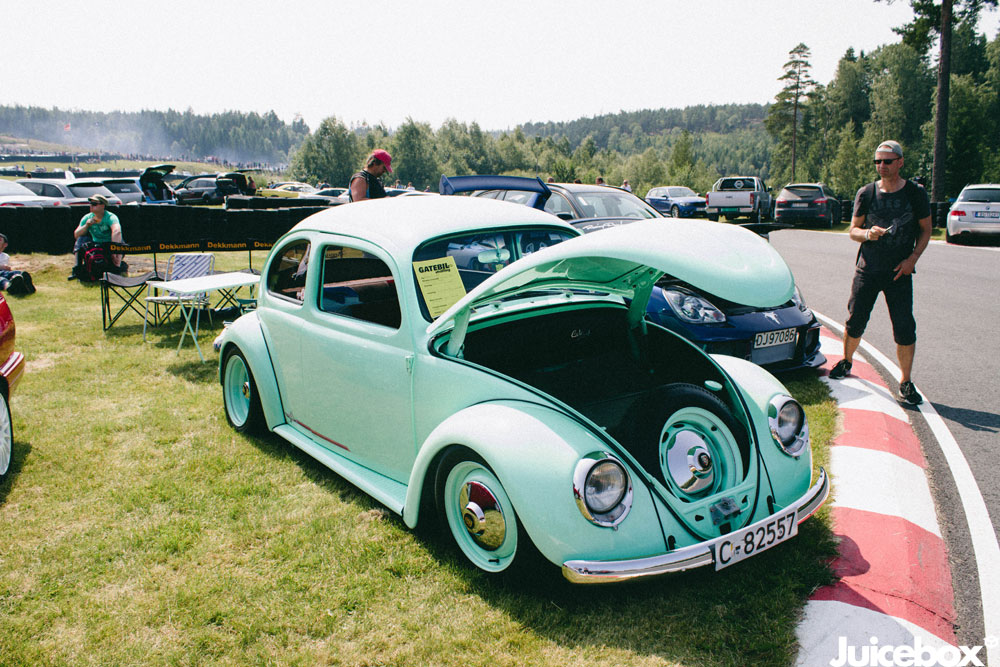 There was such a great cross section of cars on display, the show and shine alone was just as enjoyable to check out.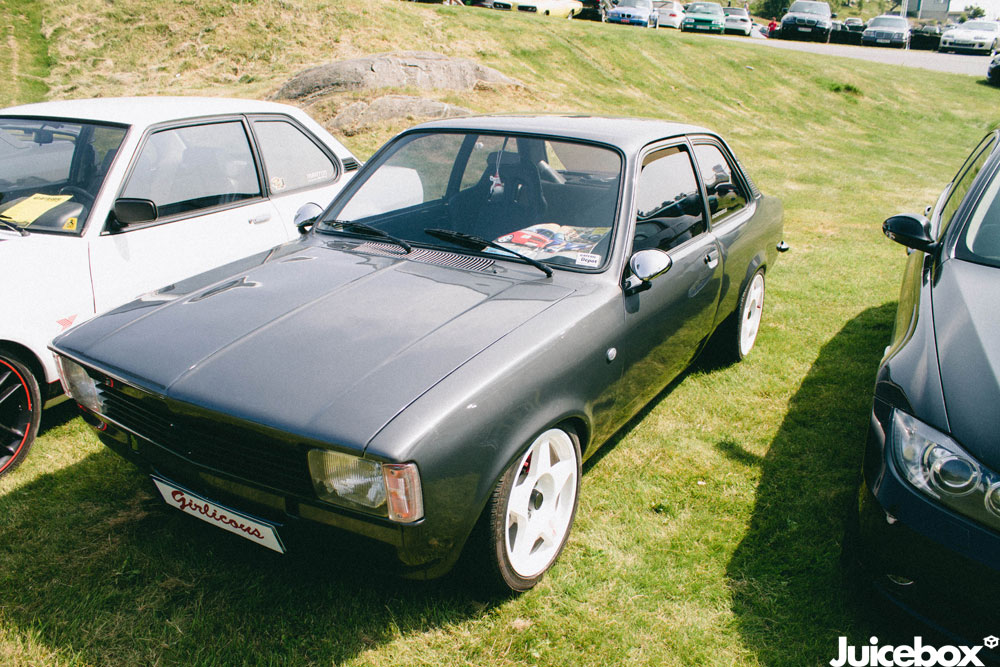 Norway also had its fair share of tasty early Opels too.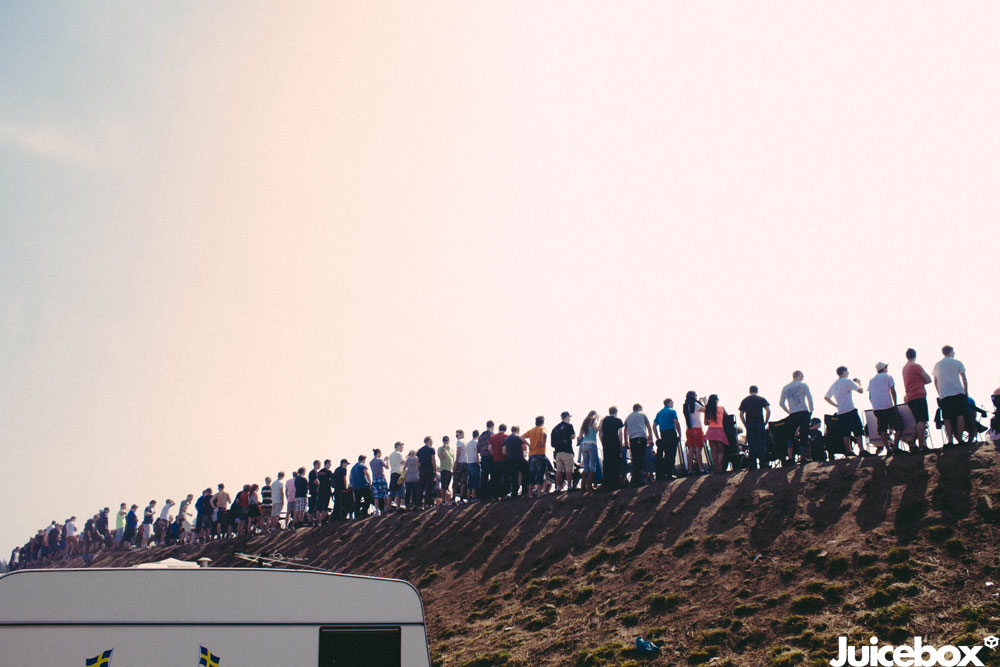 We made our way back up to lurk the Paddock, Gatebil doesent stop, its insanse, you continually feel like you are missing something but the festival just keeps on going, there is so much to take in its a proper mental overload.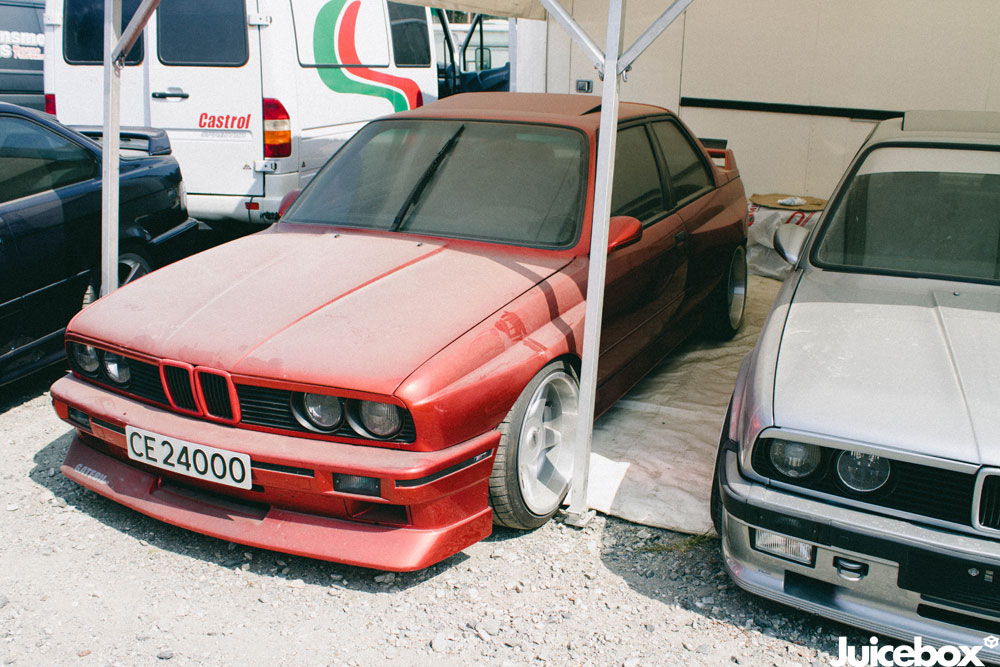 As we made ourway around the back of the Paddock we started seeing more evil Bimmers like this one with widened M3 arches.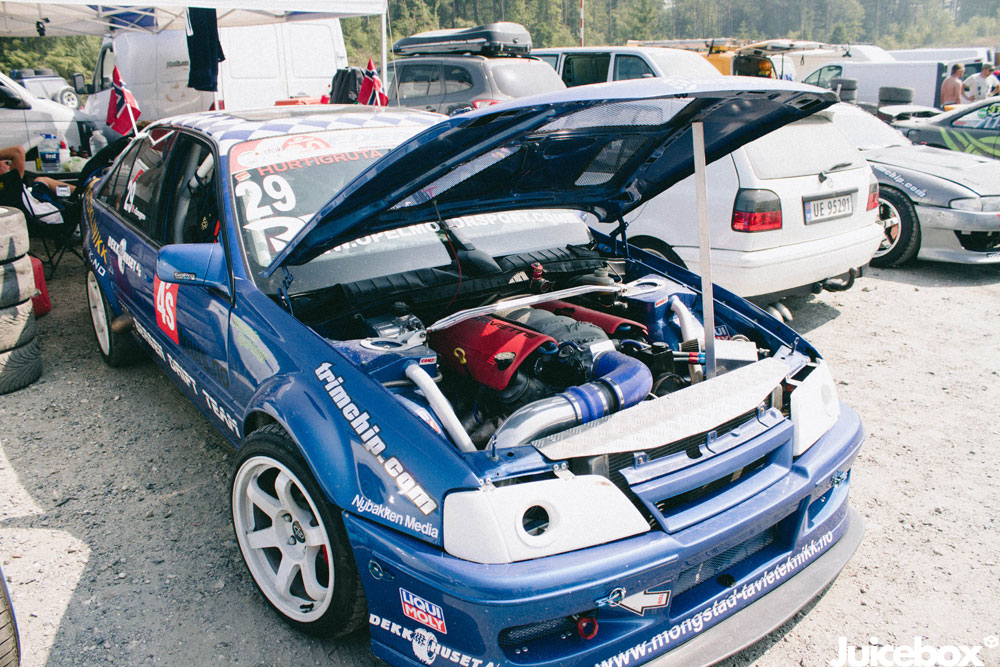 Car after car leaves you saying Holy shit out loud to your friends, we stumbled upon this Carlton rocking an LS and pretty much said the same thing we had been saying all day…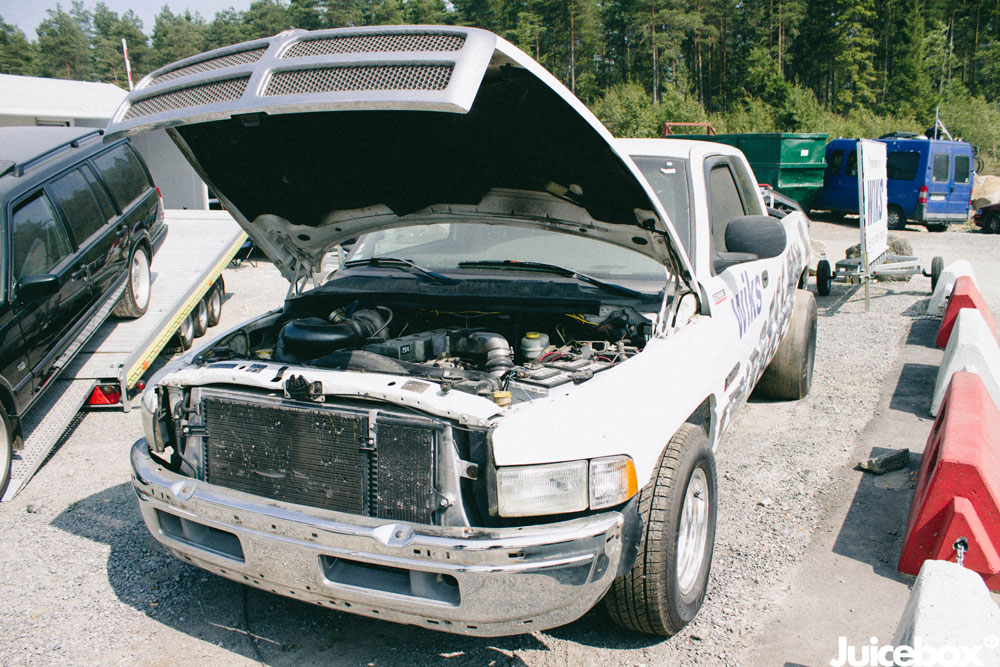 A dodge ram drag truck? Sure why not!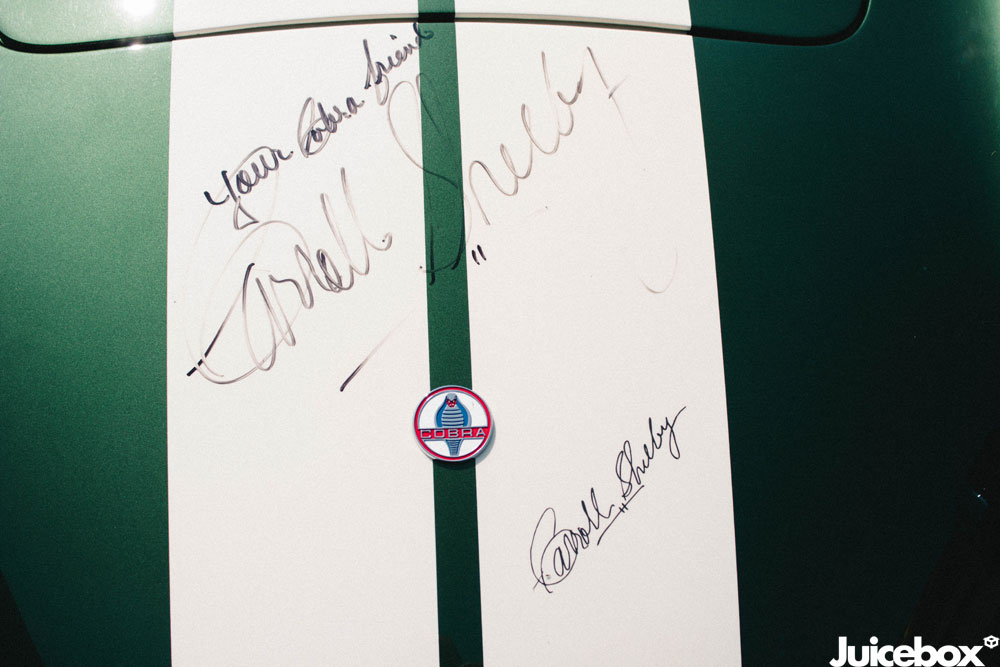 Shelby Europe had a stall at the even with a pretty special looking AC signed by Carroll himself.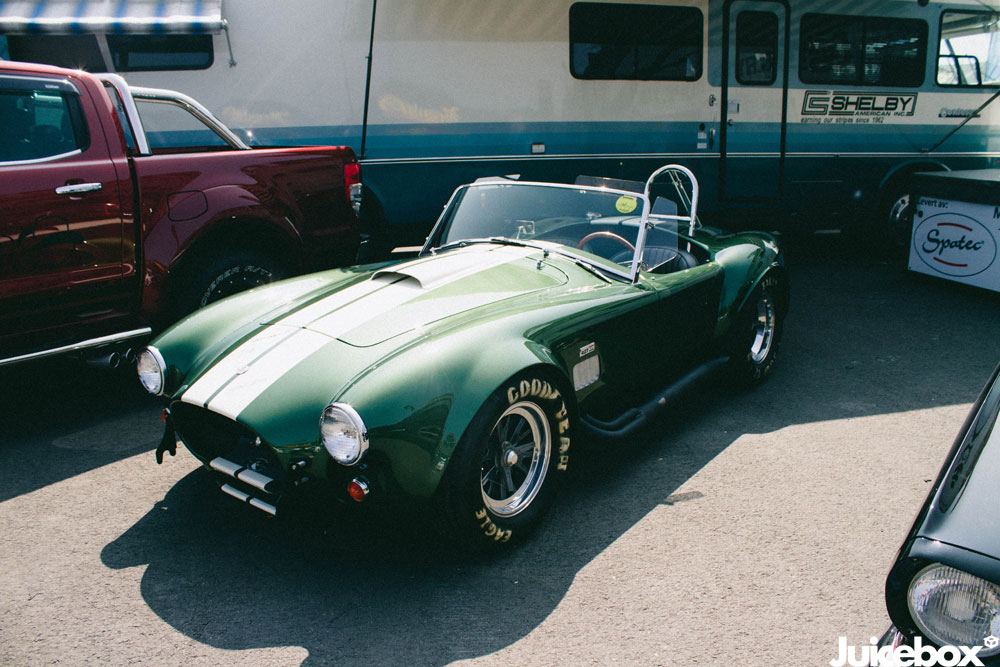 What a beautiful looking car, everything down to the Good Year logos on the tyres…
Of course the GT500 was proudly on display too, another childhood dream car that when I got the chance to see one in real life it was even better than on a poster.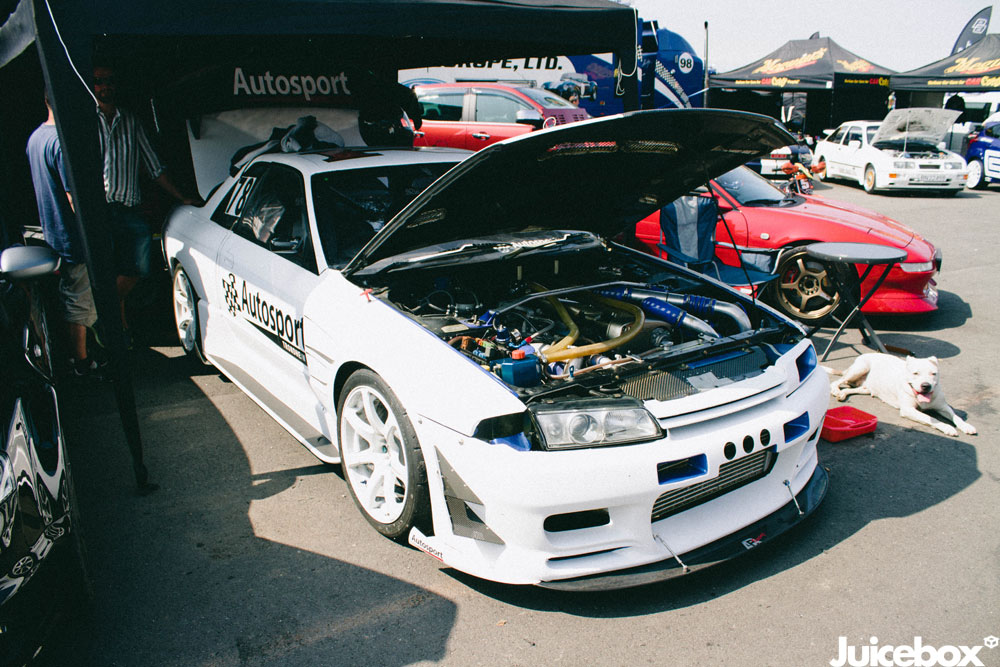 Its hard to really convey just how much good stuff our brains were trying to take in, I had a pain in my finger trying to take pictures of anything that looked worthy, car after car of absolute deliciousness
If it wasnt eye candy for being a stunner, it was because of how it was built, this 2002 was mental, im convinced most of 2JZ engines are hiding in Norway.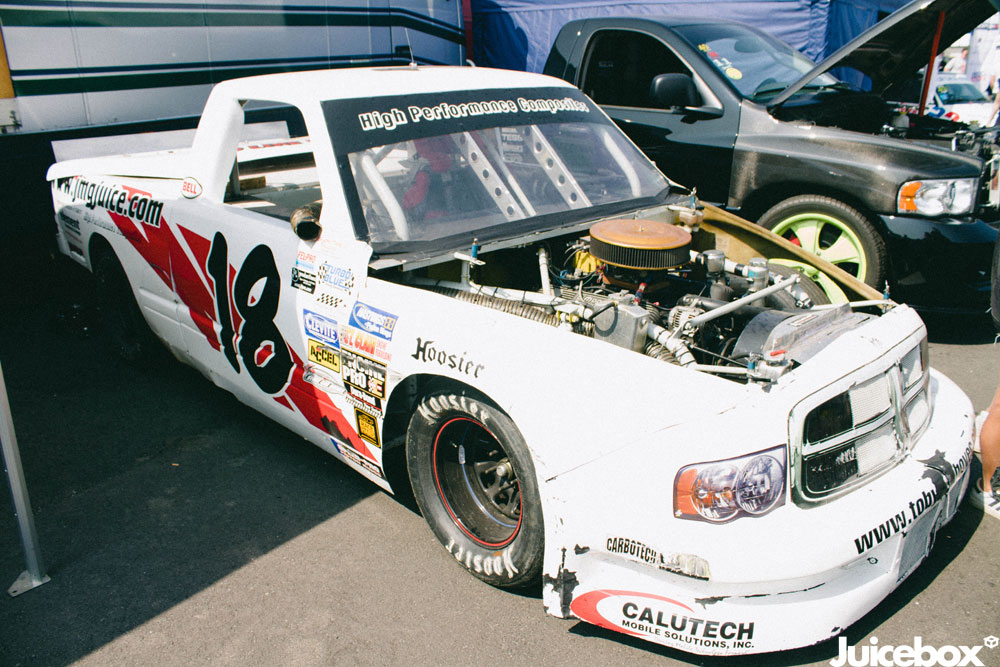 How about a Dodge Ram Nascar beast? Even the one in the background had carbon fiber hanging out of every area…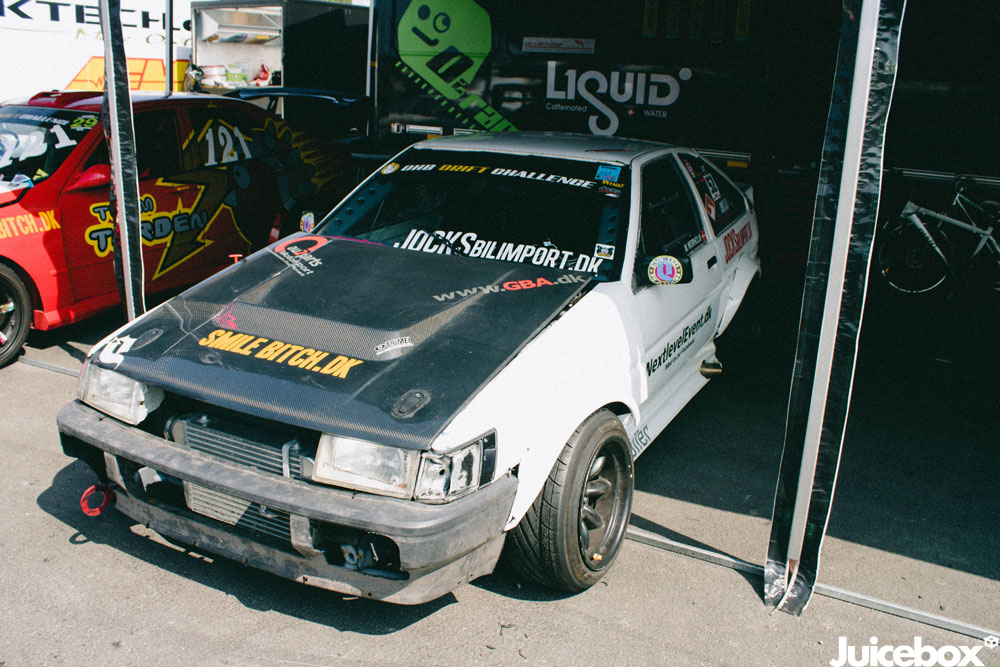 A trusty old AE86, one of very few at the event but definitely a winner…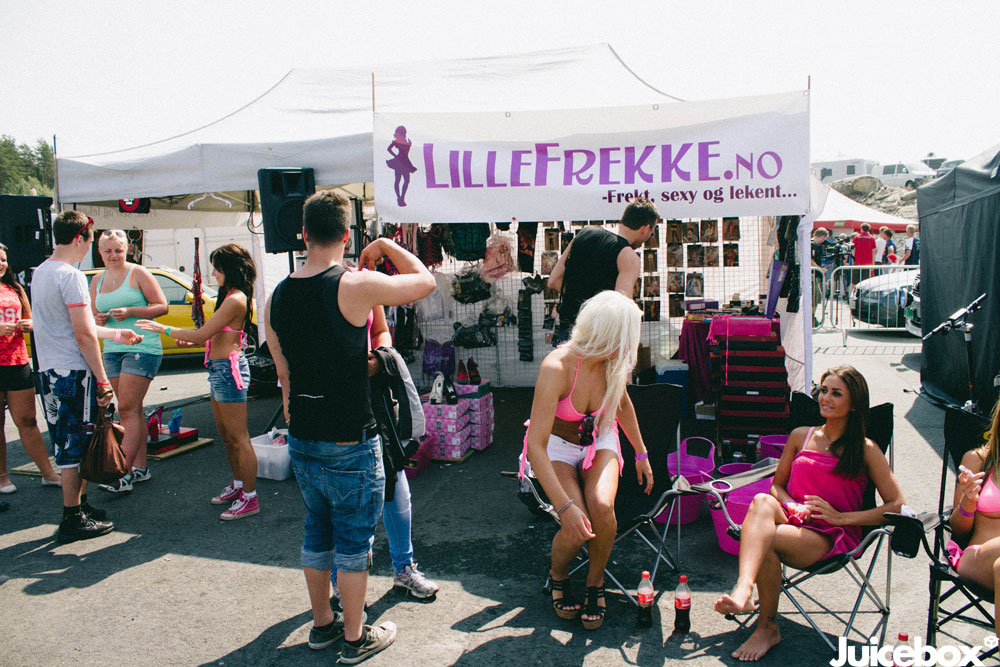 A get slutty shop! Awesome, we need more of these haha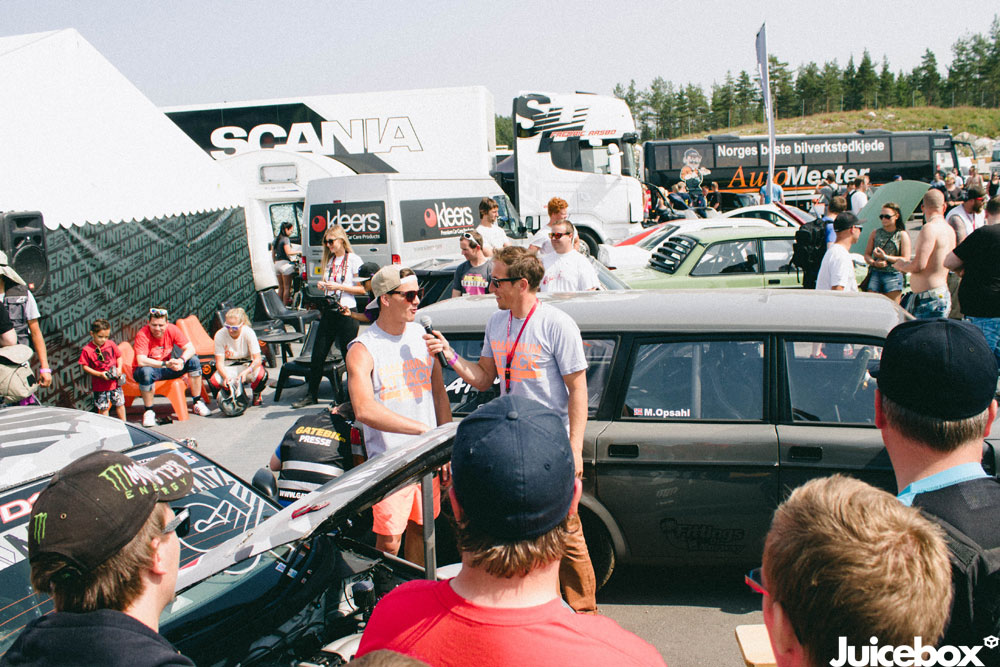 Making our way back around there was always something going on at the Speedhunters booth, Bryan Musselwhite was interviewing Mad Mike on what happened to his car, you can see paddy lurking on the Job behind him!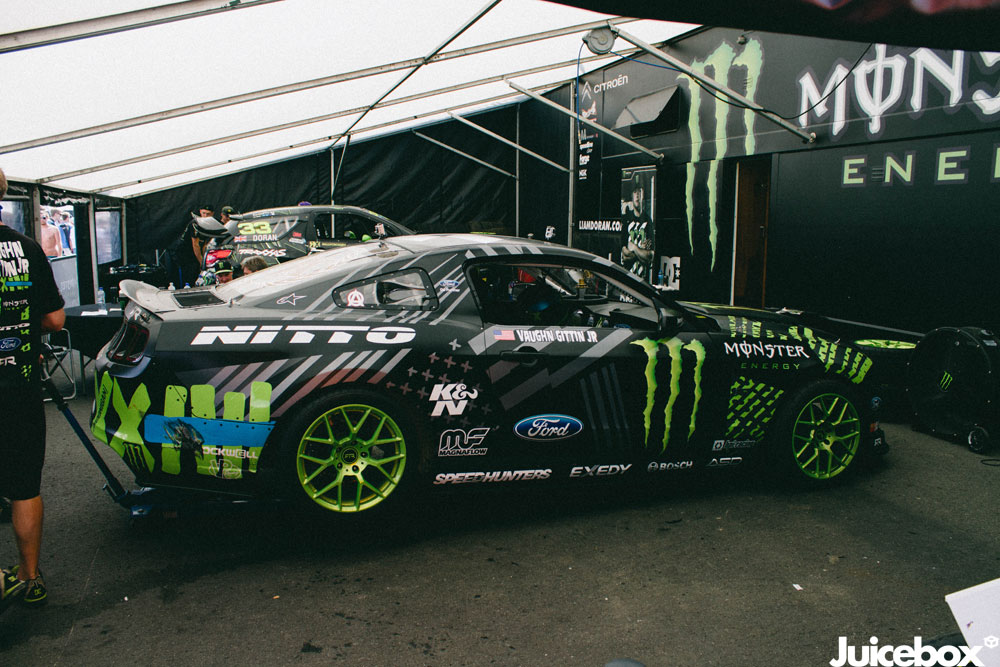 Gittin was getting the black flag all weekend in his Demo spec mustang.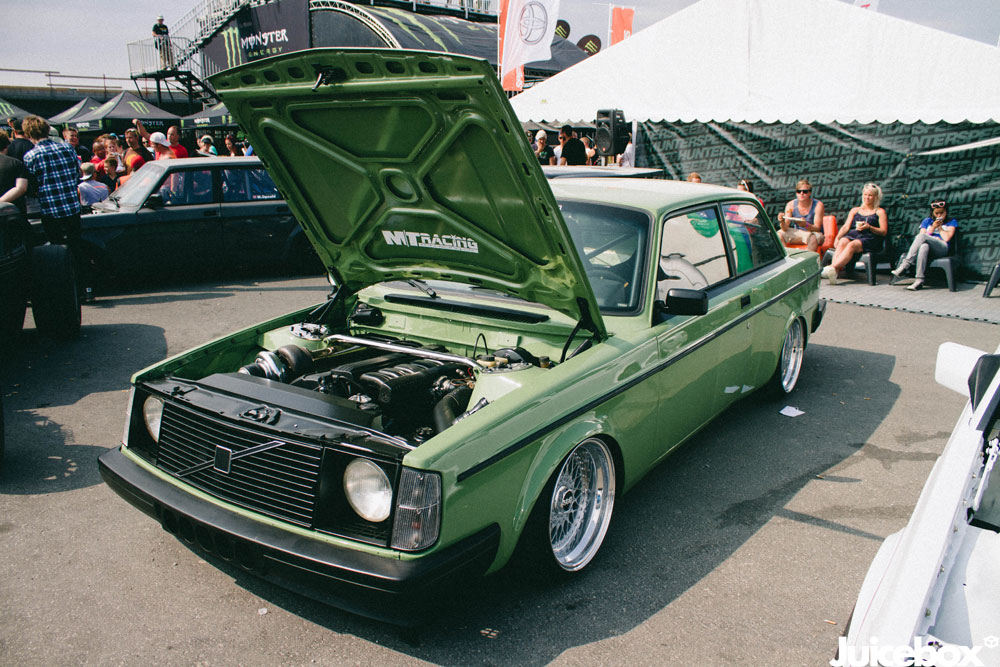 This has to be one of the coolest looking Volvos on the planet.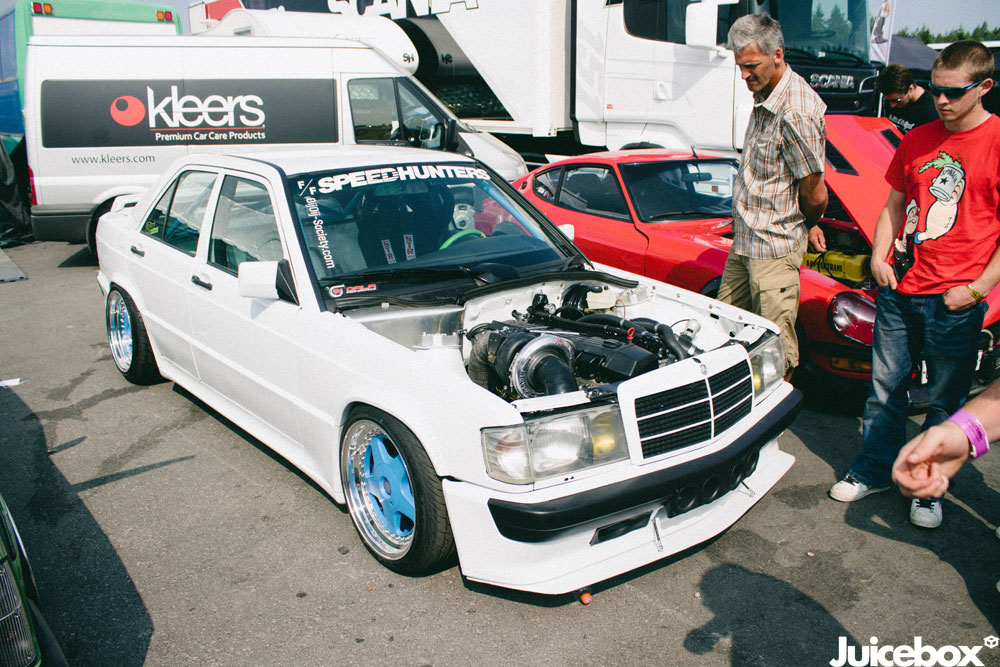 Same goes for this E190 in Mercedes standards, built by someone in their early 20's everything about it was hitting the spot.
Plenty more nonsense to come over the next few days.
Stay tuned for part three coming in the next few days, hope your enjoying this absolute saturation of imagery.
Comments
comments
Powered by Facebook Comments