Automotive overload – Gatebil PT1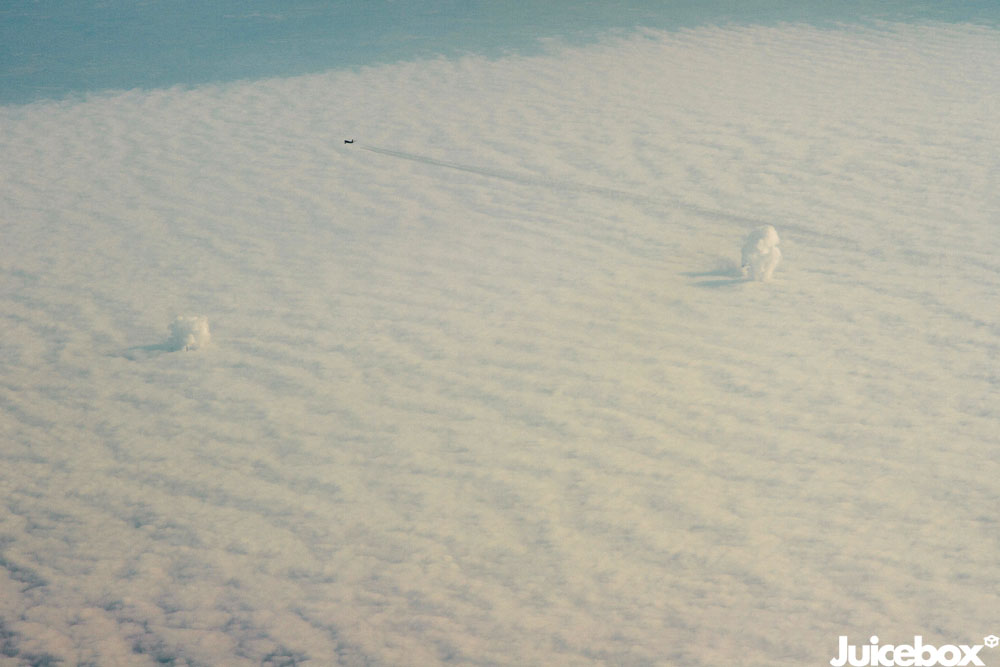 Once again we were away, out of Ireland the country which at the time we were leaving was experiencing one of the hottest weeks in over twenty years. This was something none of us were going to care about because finally we were actually leaving the country with a plan we had made over a year before.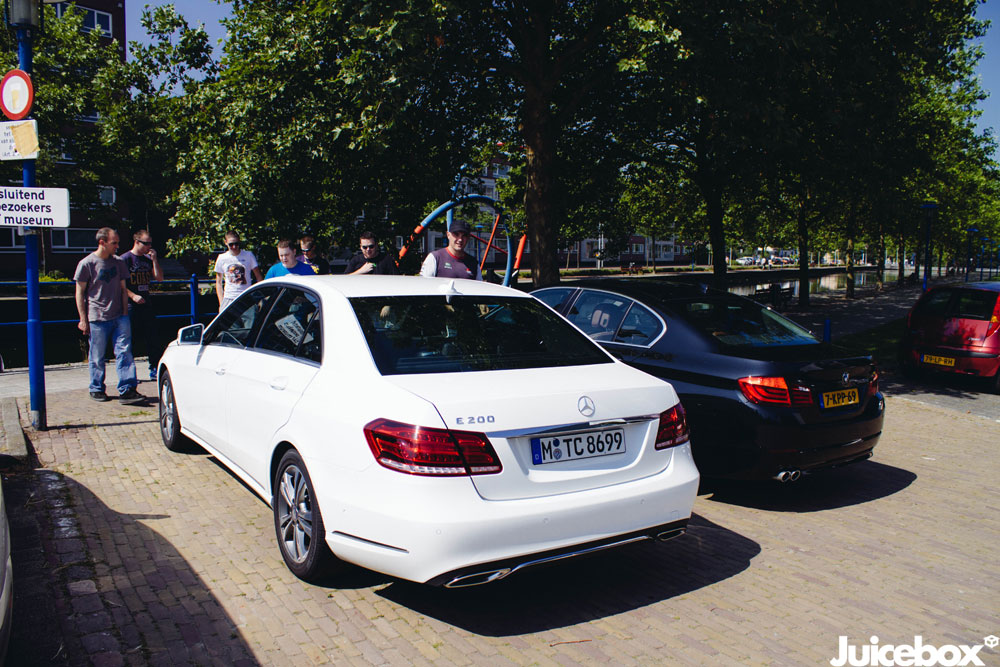 Somehow we managed to blag our way into renting these brand new cars, both had just under 2000k on the clock and we really couldn't stop laughing at the thought of us travelling over 4000k in them.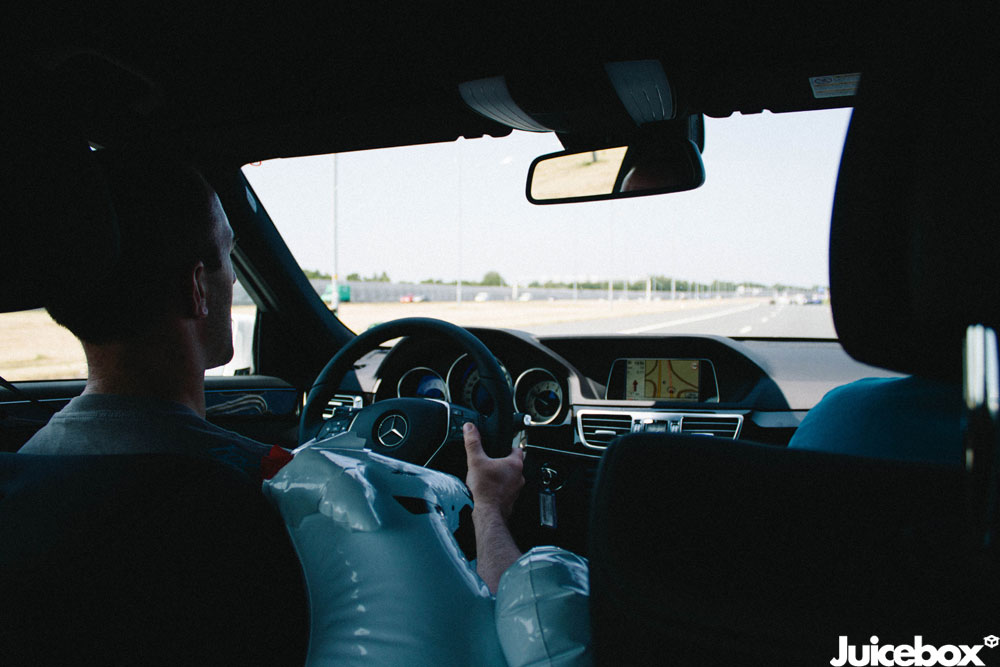 We landed in Eindhoven and picked these two pieces of German steel up and got to grips with driving on the other side of the road. The Airport pretty much leads you out onto the main road so there is little time to get used to the whole idea.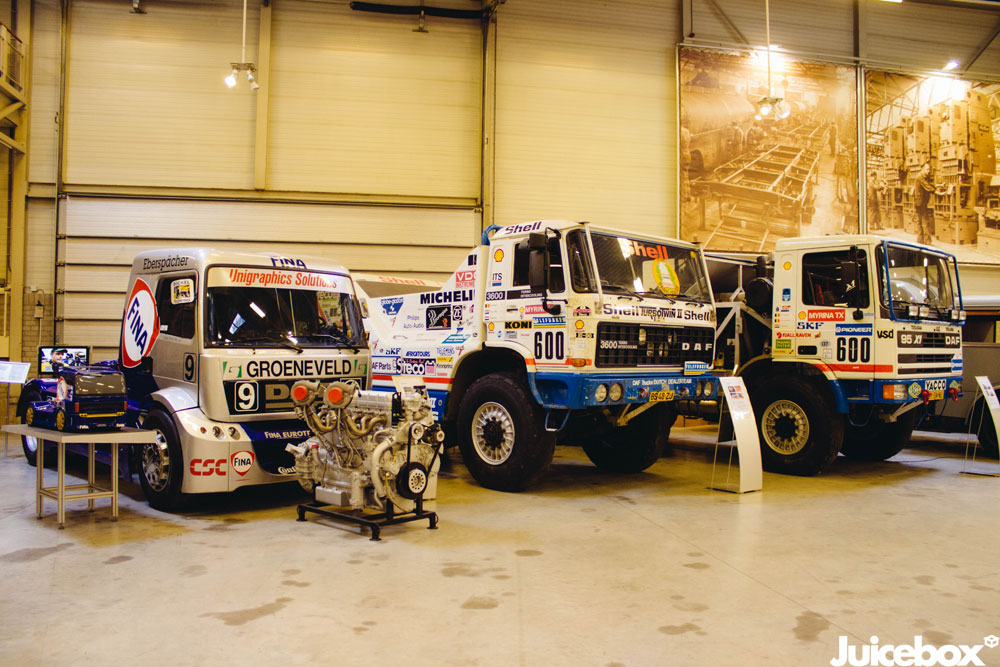 It would have been extremely rude not to appreciate the DAF museum seems how we were just ten minutes away from it before we set off on the journey of nonsense. The museum was pretty special and I'd love to do a post about it some other time, growing up I had always had a big interest in trucks, possibly like many car enthusiast I'd recommend checking this place out.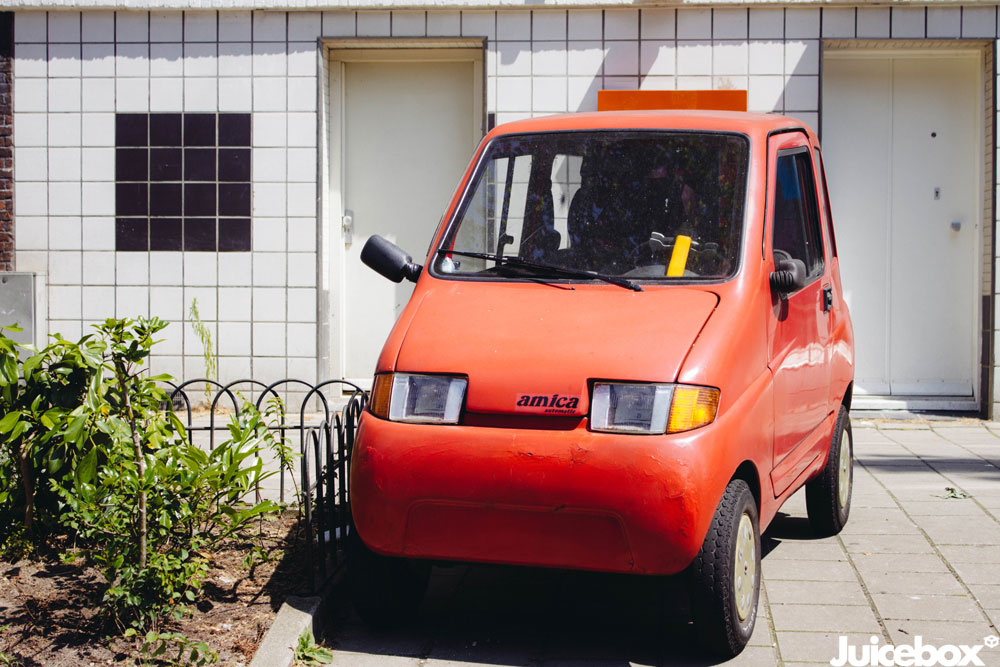 The second stop on our trip would have to be Amsterdam; it would have been a real shame to bypass this place on the way up north. For some reason this picture looks like a clip out of a Japanese manga… These little Grecav Amica cars were everywhere once we started getting close to the centre of Amsterdam.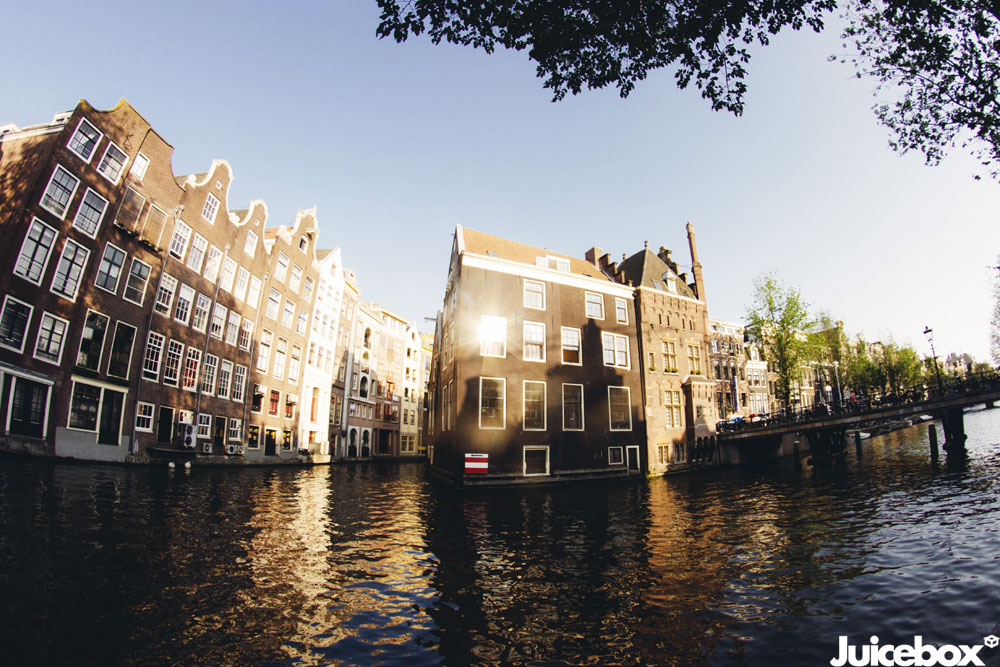 We left a few days early from Ireland to ensure we could become professional tourists for a few days and soak up everywhere possible between Holland and Norway.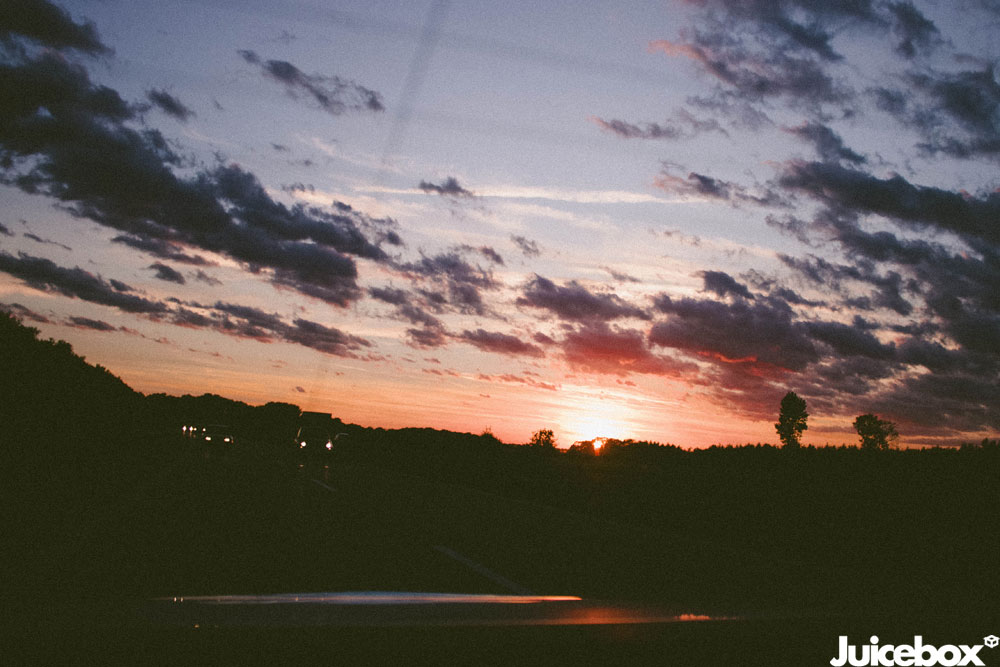 The road systems in Europe are simply amazing, every time it hits home just how far behind we are when it comes to infrastructure here in Ireland.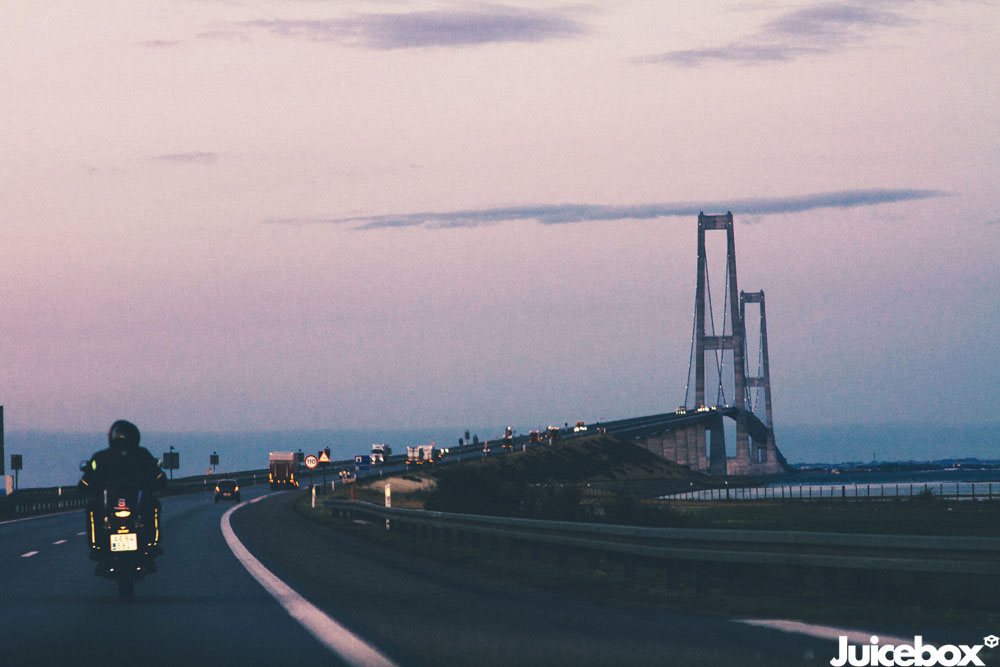 I was highly excited to cross the third biggest suspension bridge in the world. The Great Belt Bridge, that runs through Denmark. The link is the largest construction project in Danish history.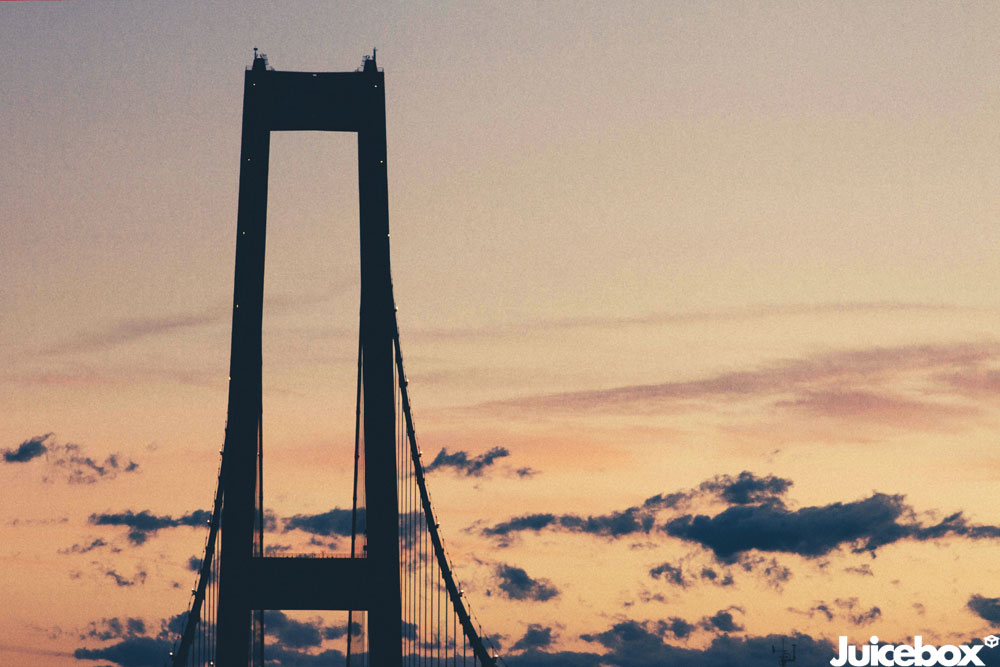 I was like a child snapping out the window, just glad to be out of Ireland for a bit and glad we were getting the same sort of weather treatment everyone was getting back home.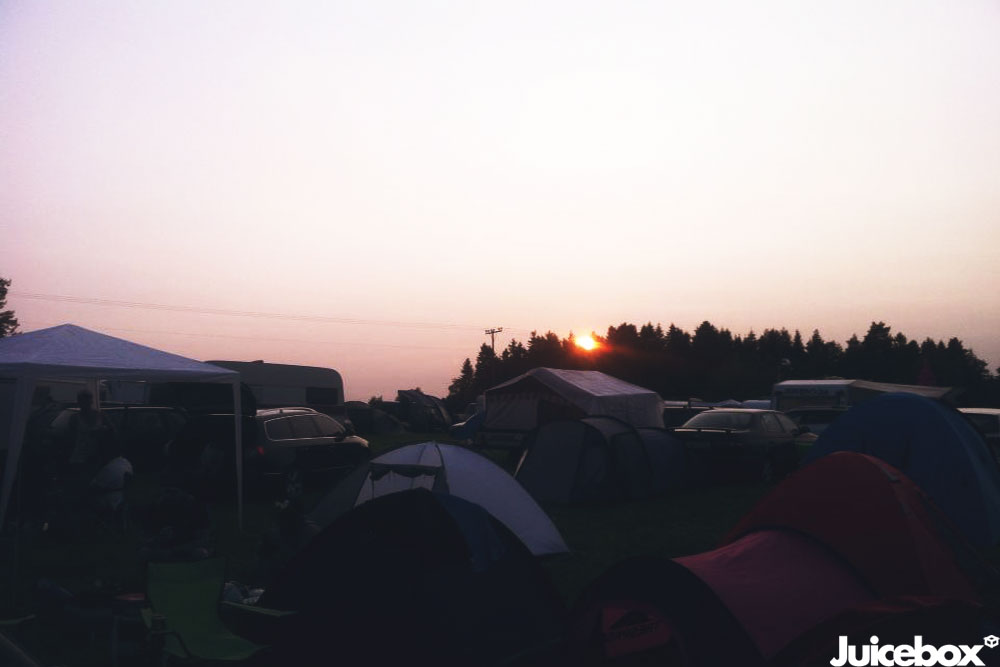 Like idiots we hadn't really planned the whole camping situation, which is  massive part of the Ruskodgen Gatebil festival. We arrived up late at night, which looked like morning because the sun never actually sets and began to pitch our so called two men tents.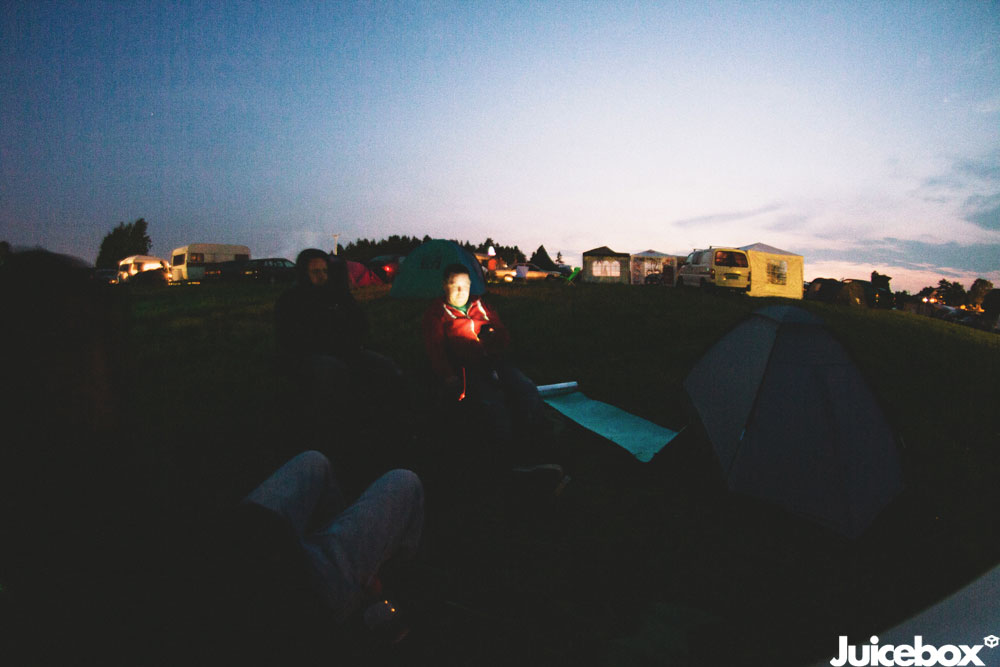 Having the newest car in the field with possibly the most disgraceful tent ever only to be over shadowed by the Norwegians and their Gazebos, caravans and trucks converted to houses was pretty funny. The only thing to do next was get drunk!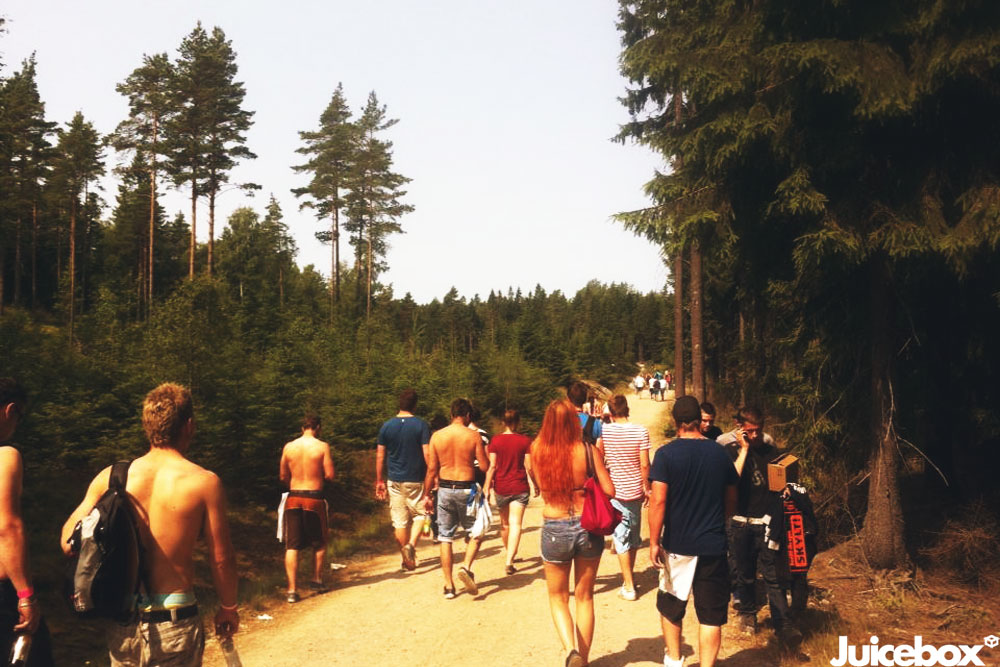 The next morning we began the walk to the track, there was no such thing as sleep at the campsite, it was like Electric Picnic, Oxygen or Glastonbury x 100 in terms of activity, the Norwegians spent the entire night trying to outdo each other in both drinking and sound system loudness, it was hilarious chaos. The walk was pretty long from our campsite so we knew we had to sneak our tents and stuff up to the main paddock.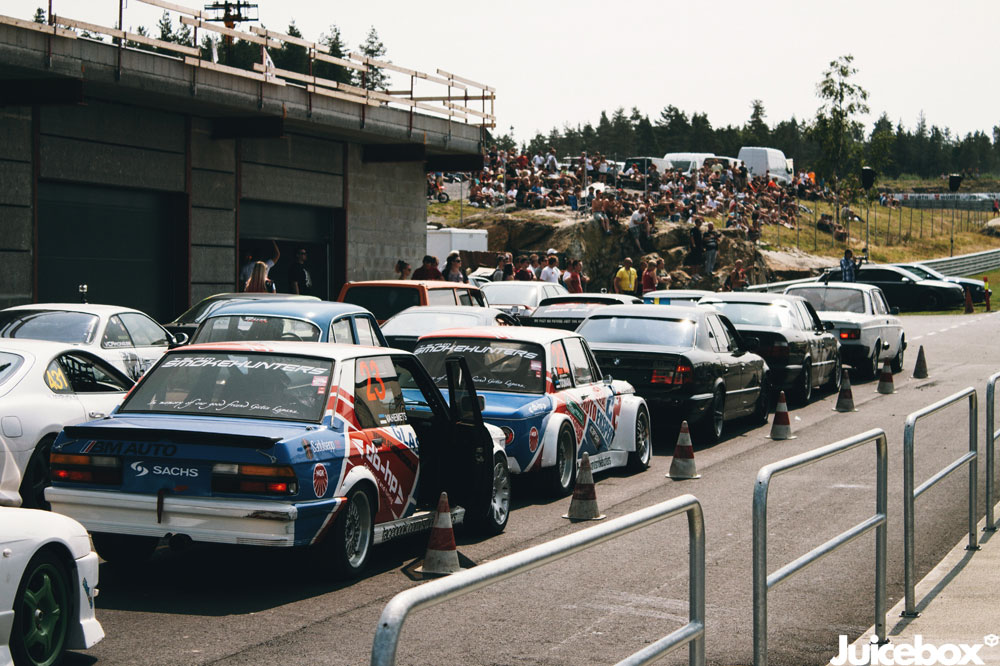 All of these thoughts went out the window once we made it to the track. It was complete chaos. The hangover quickly faded as absolute car excitement set in for everyone. The day had already been well under way and car after car was lining up behind the pit wall to go out and play.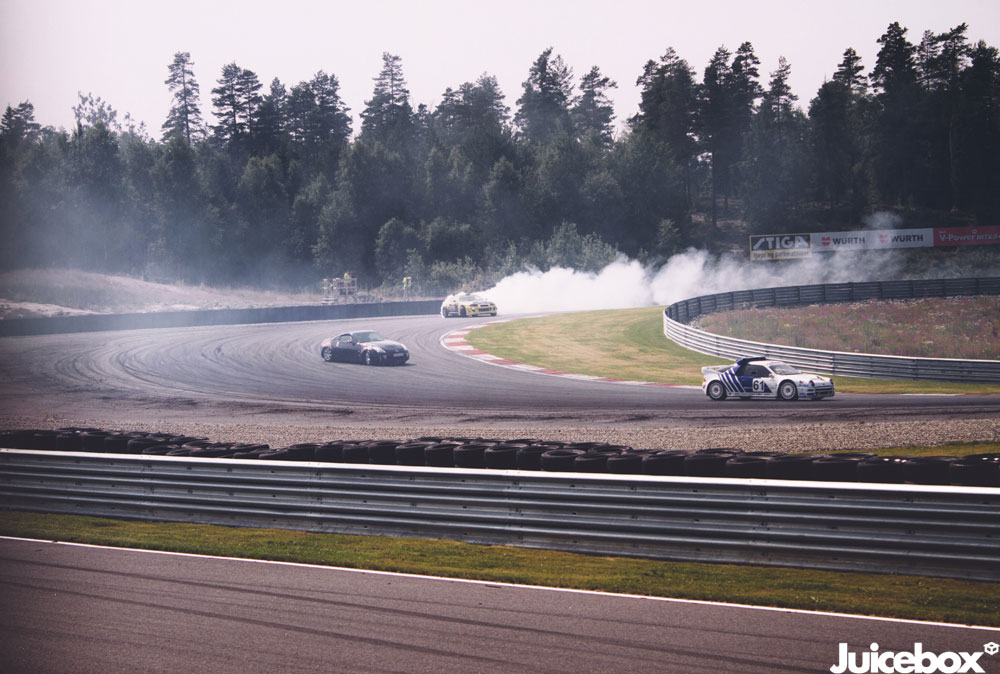 We were finally here; Gatebil had slapped us in the face… At a first glance out onto the track a supra was melting a hole in the ozone layer chasing a 350z which was sliding behind an RS200… It was literally one of many non-stop unforgettable sights of the weekend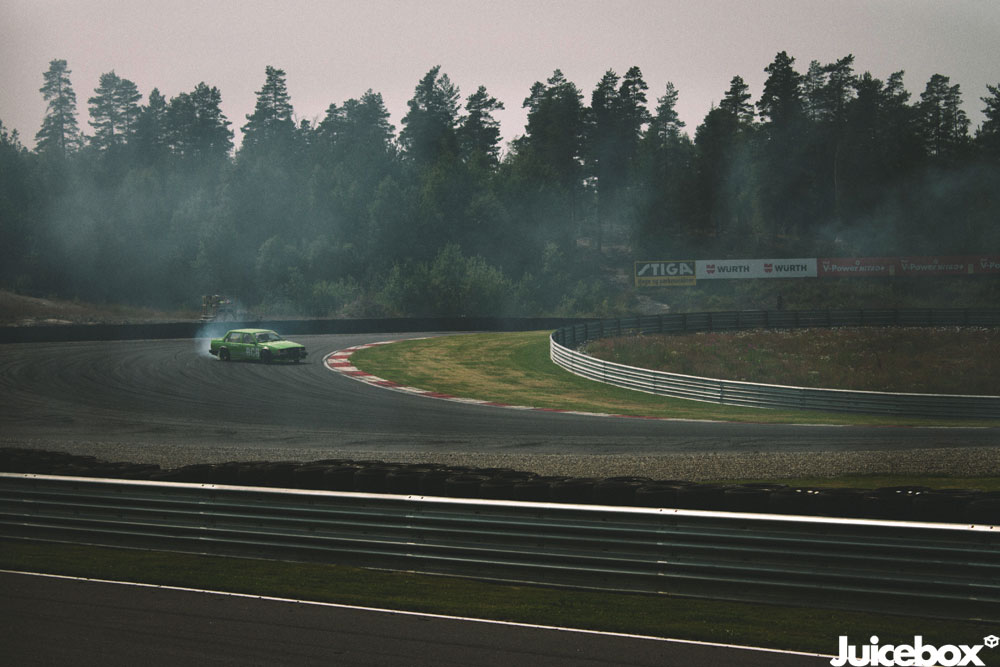 Straight away I knew we were in Norway. That infamous love for the Ovlov as one came screaming around the corner behind what I had just already been pointing at…
This was by far the best cure for two days in a car and a melting hangover.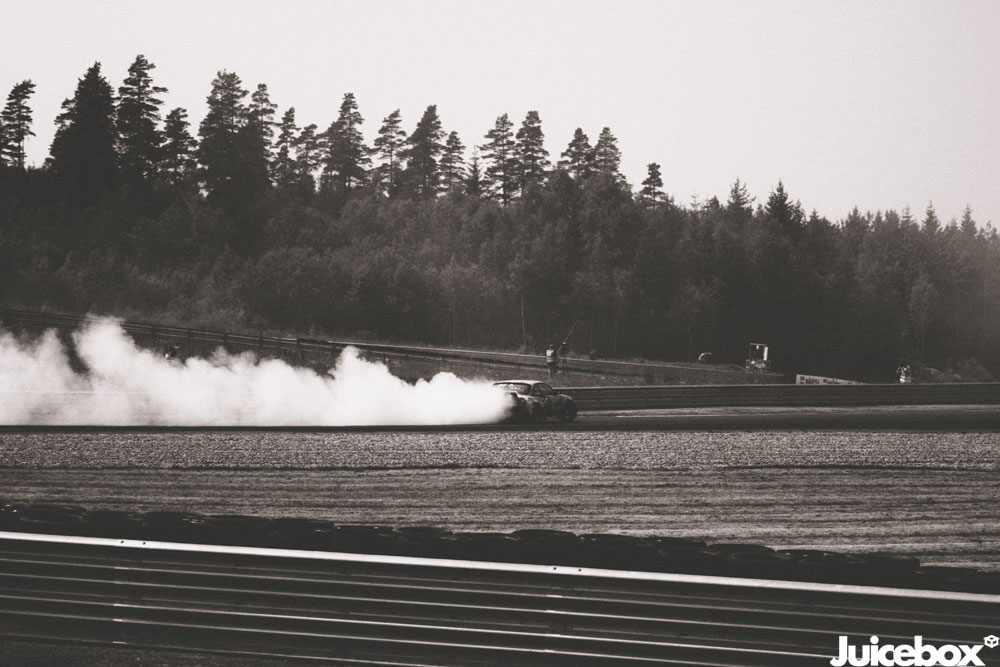 The sheer grunt of everything, a constant free for collection of Horsepower screaming around the bend, this place was nuts!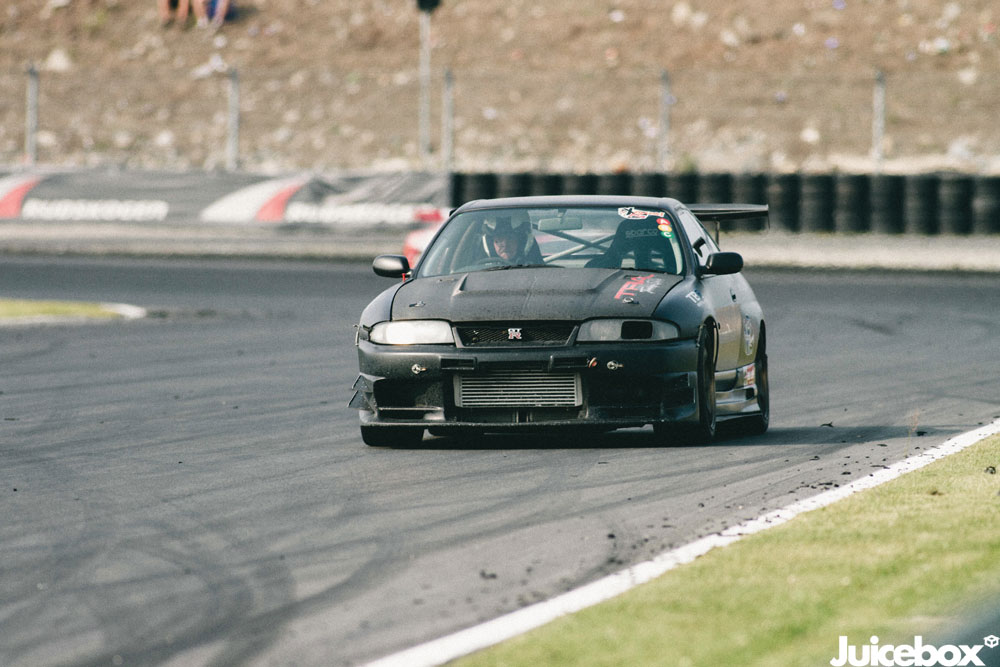 We had to take a step back after a while and myself and Paddy McGrath who realised I was like a lost child brought be for a trip around the track to shoot some pictures of spots he had seen in previous years.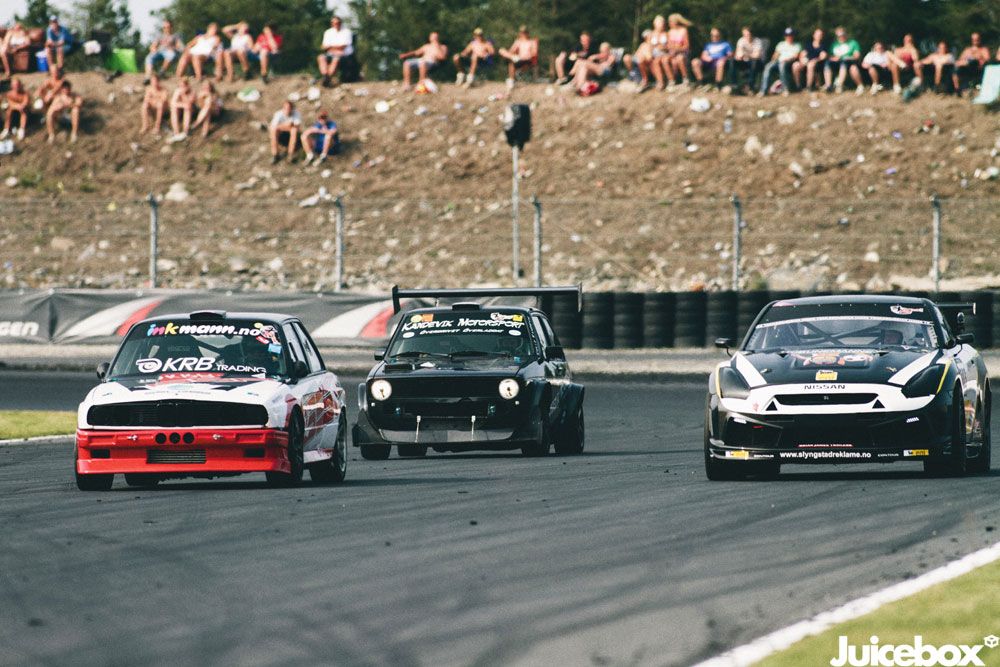 Everything and anything, and mostly four wheel drive was coming at me for the time attack, I was like a young boy taking pictures of everything that made its way up the straight.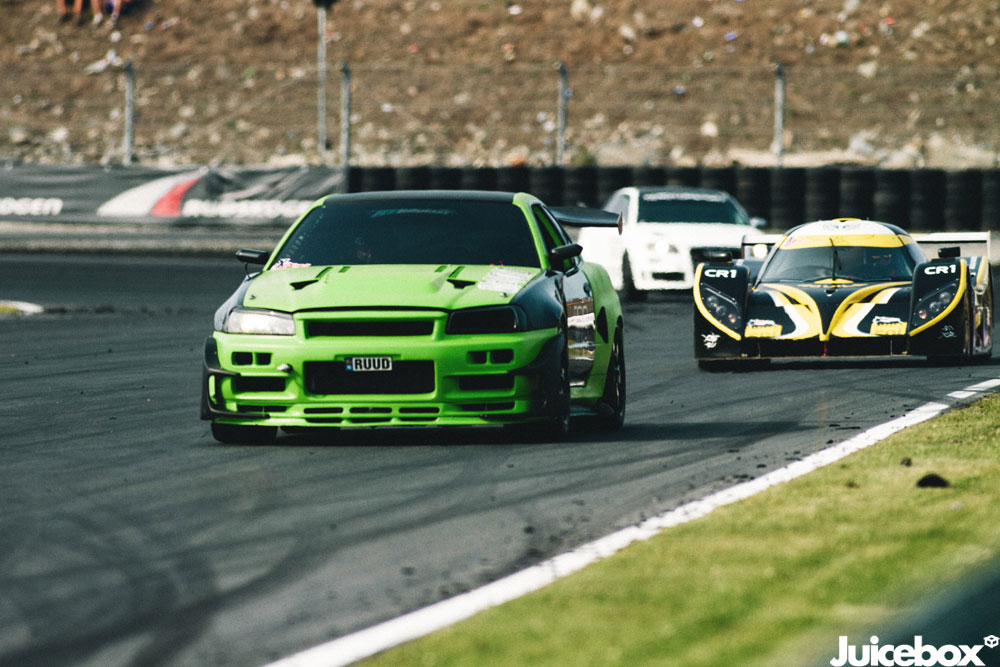 I'm so glad I have not been desensitised by the internet, in an every expanding world where we click like, share and say "meh" to the car culture we consume, seeing the real thing in life has no comparison.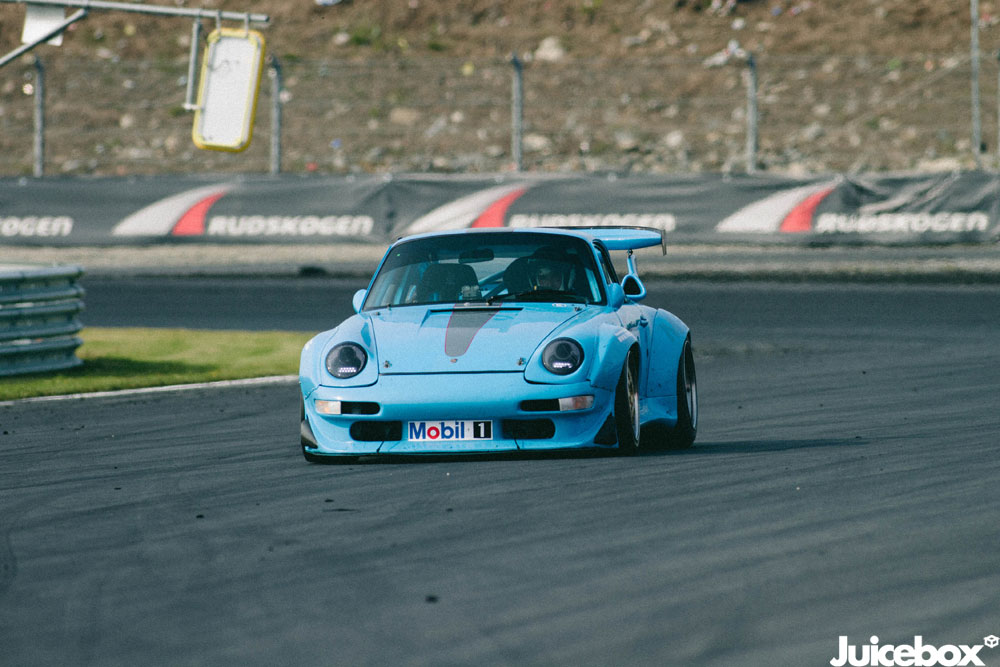 I couldn't get enough of this 911… Car after car, coming around the bottom bend…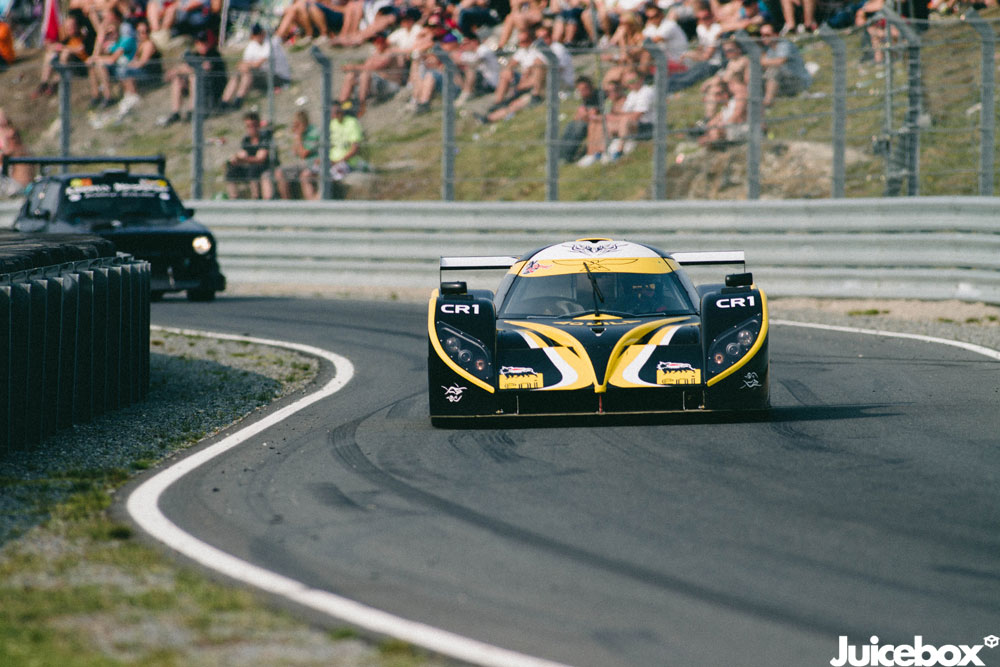 Click after click I was trying to capture everything, to bring it home and put it on the site for everyone to see, as if the world had never seen it before.
I had expected Gatebil to be a bit mental but it was a pure automotive overload.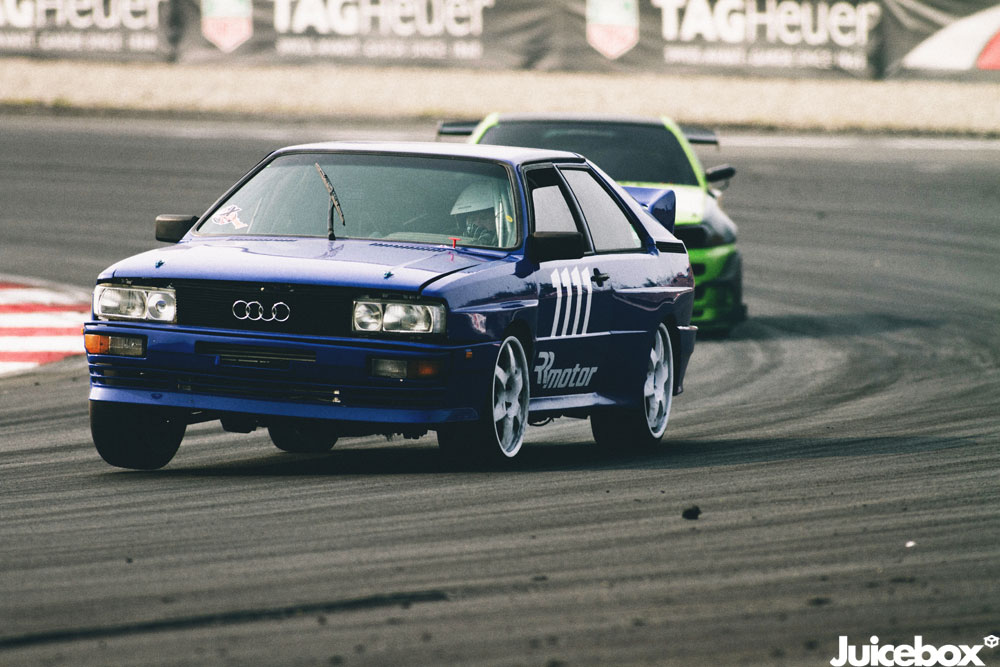 Everything and anything you could imagine… Out on track going at it head to head.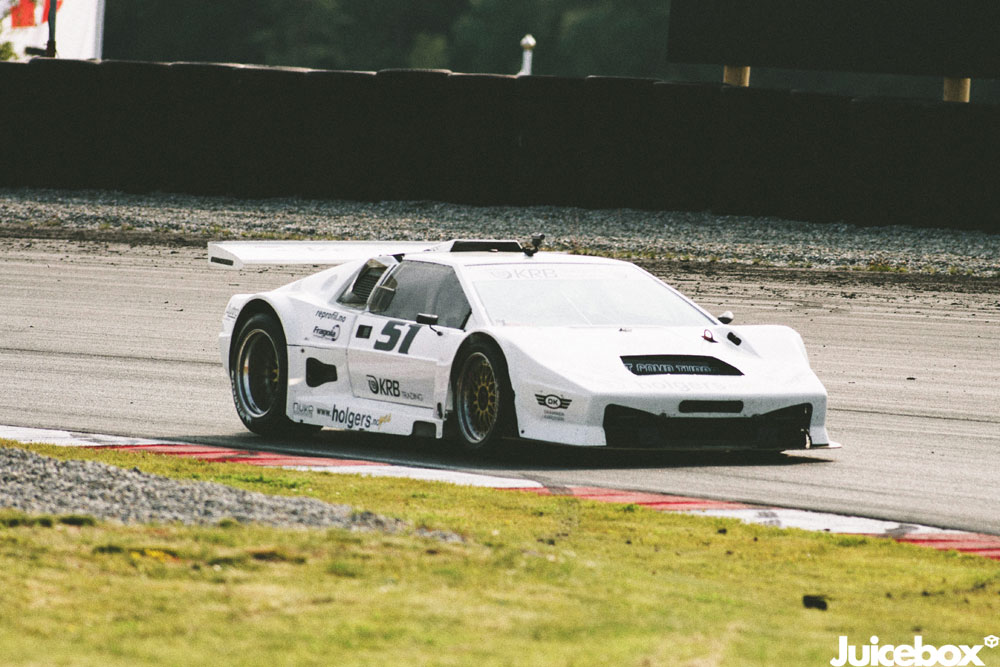 From this infectious sounding Lotus Esprit…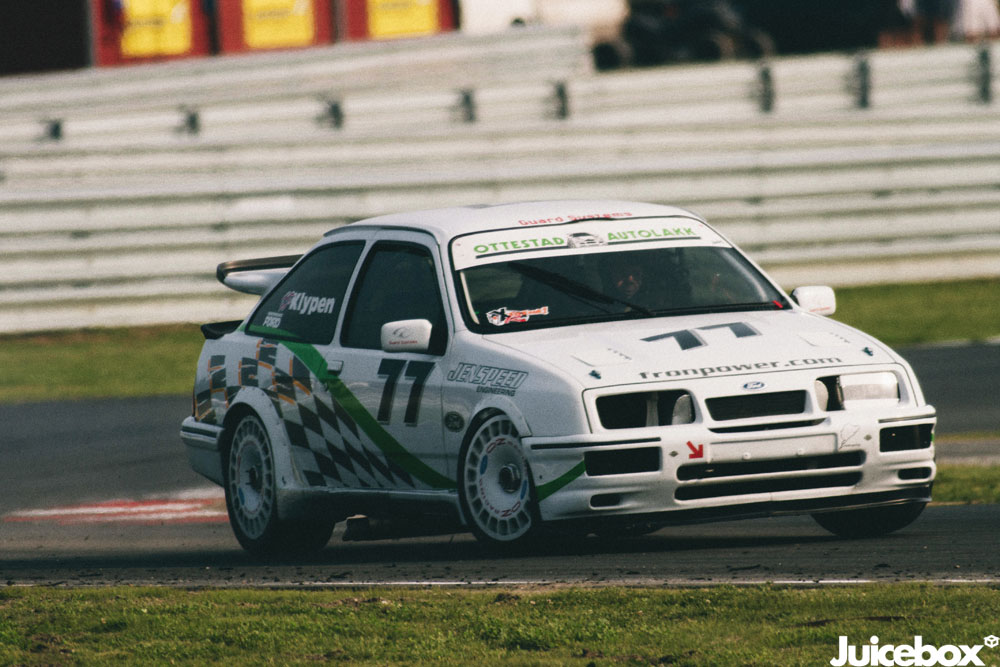 To a perfectly styled Sierra Cosworth…which was much more than just looks.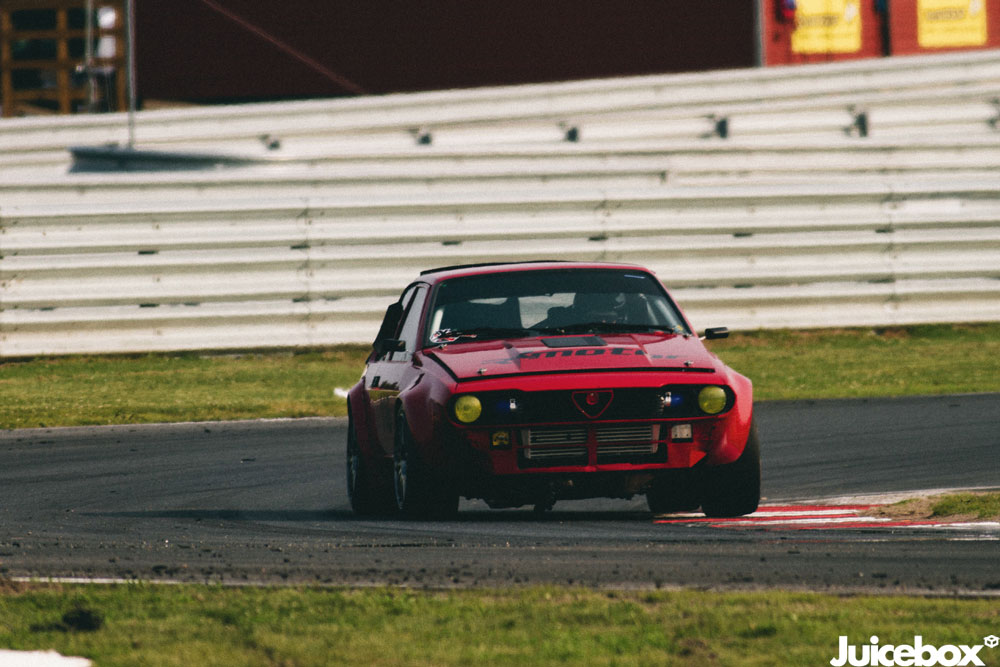 Everything being pushed to the limit, for either a bit of laughter or a slightly serious showdown…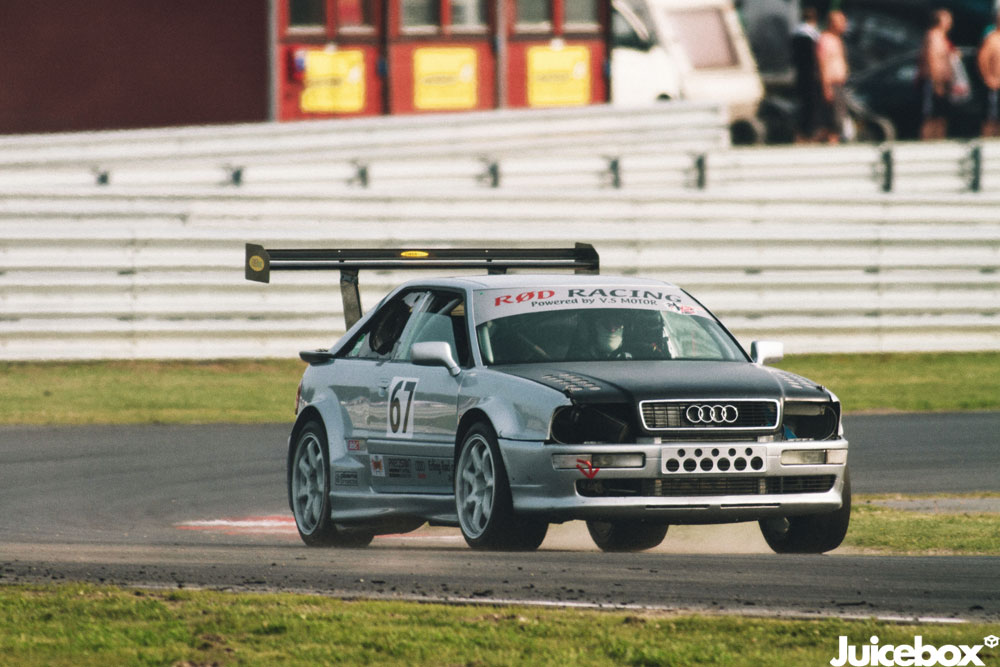 The intense look every machine that popped out from behind the Armco barrier had never got old…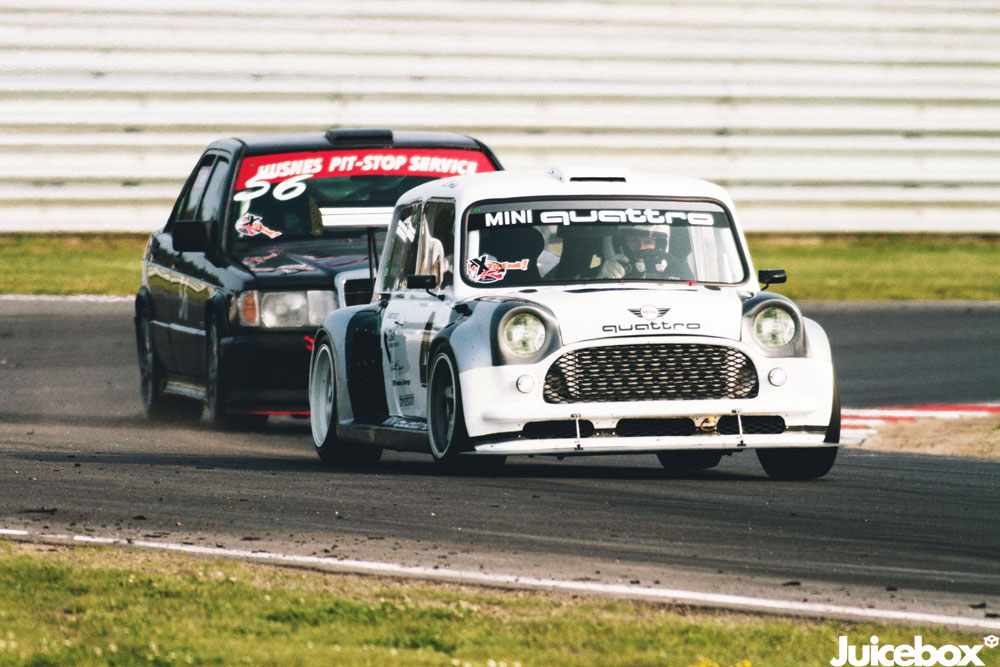 Car after car, Paddy was laughing at me naming each machine out and being wiped out by it! I guess this is what I came to see, sheer insanity.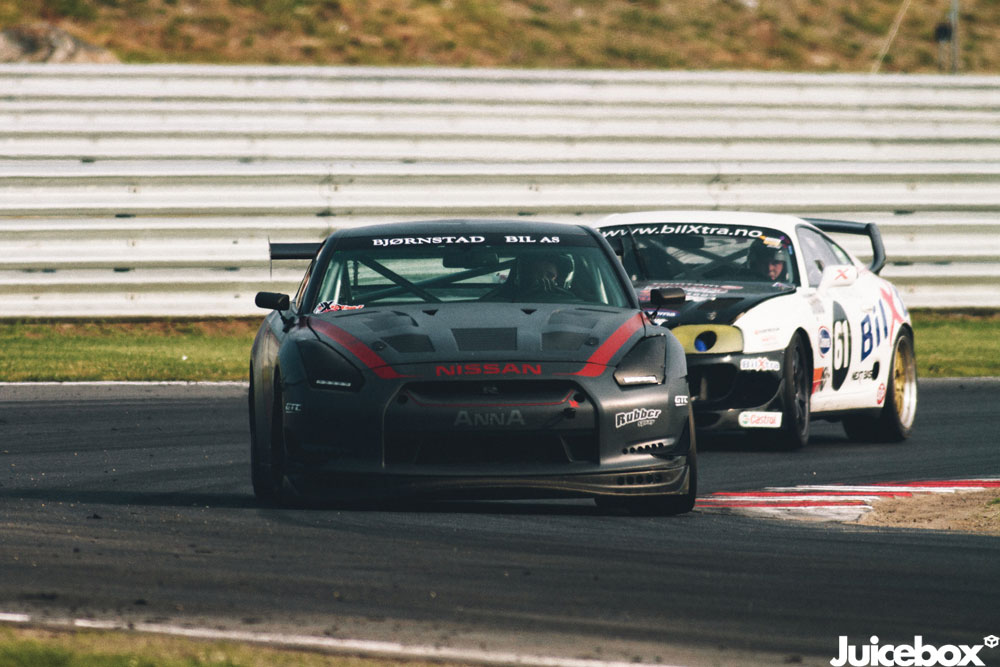 One of the meanest looking GTR's I had ever seen, and it was piloted by a female who could drive it just as tough as it looked.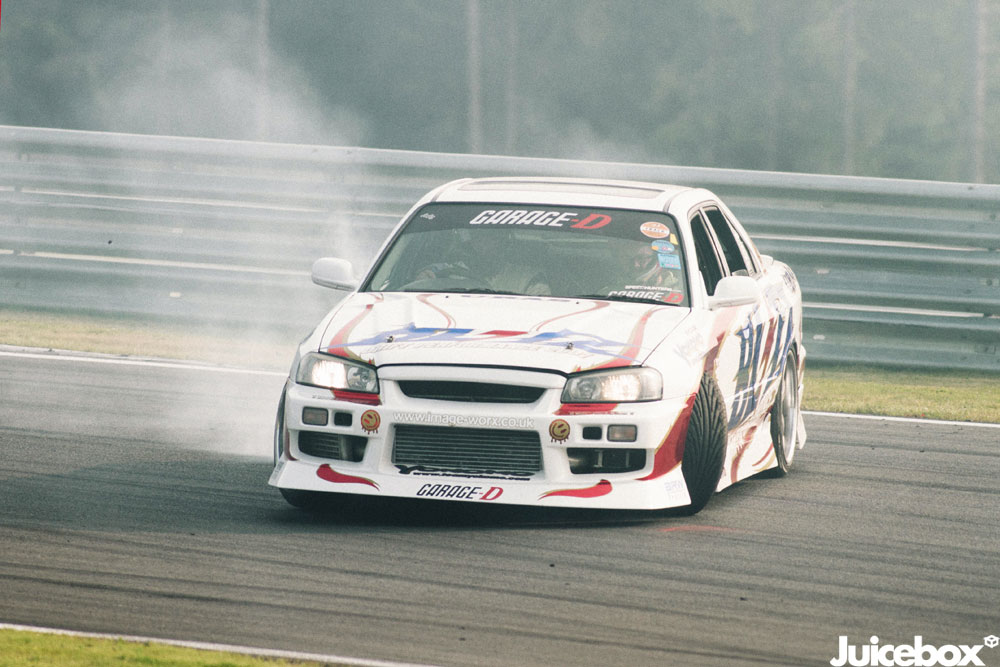 We continued walking up to find better places to shoot, the track at this point was a free for all filled with some amazing machines like the infamous Blitz ER34 which is now in the hands of Julian Smith.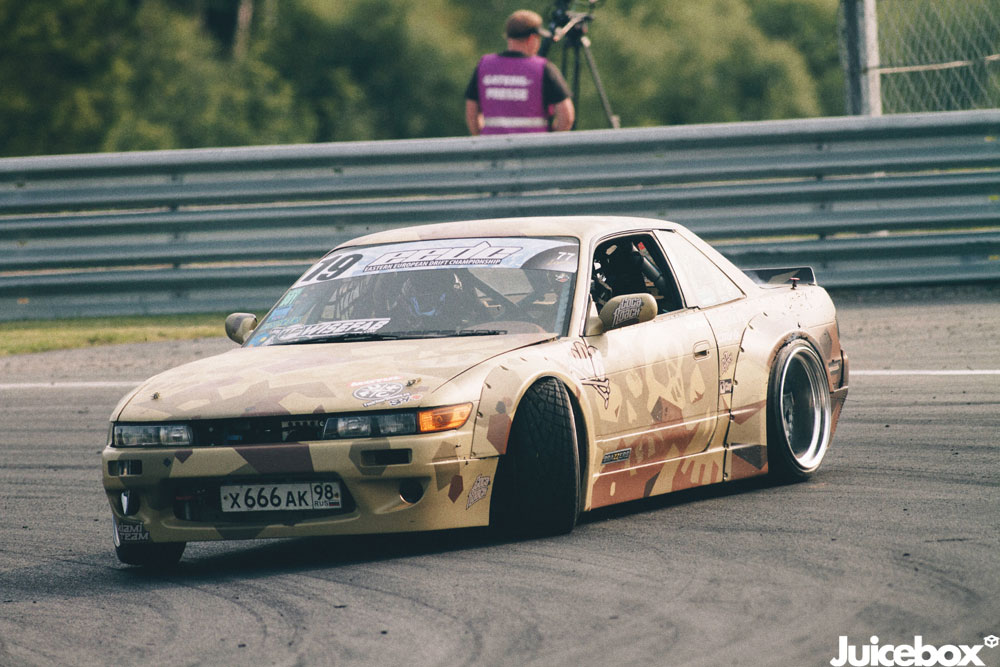 This stunning looking Russian Rocket bunny kitted s13 came blazing around the corner soon after. In a saturated sea or Rocket Bunny goodies this is how you do it… Simply amazing!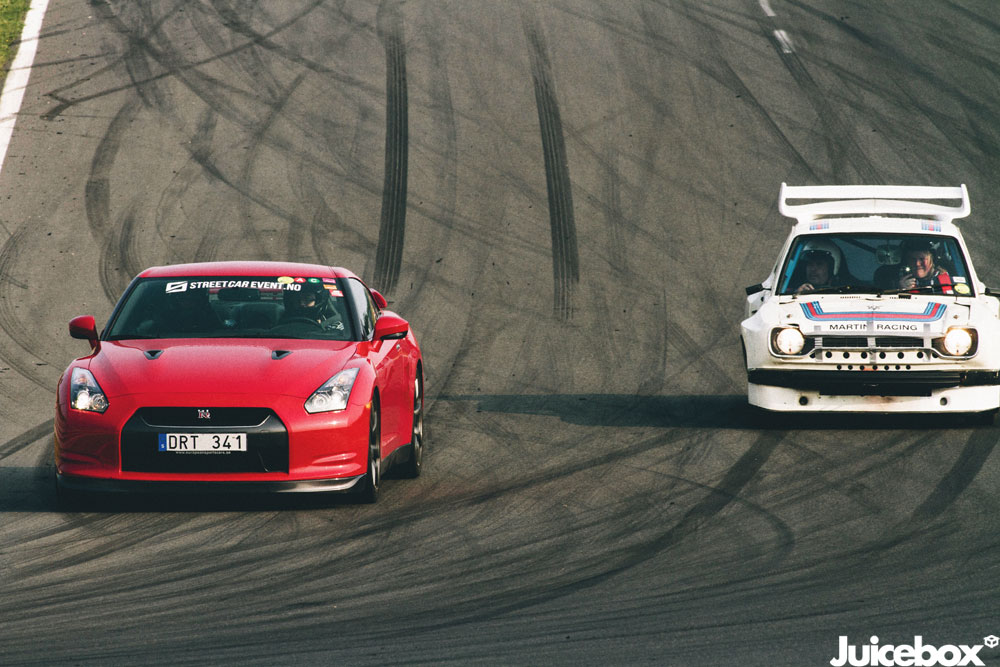 Anything goes here, it was enjoyable to sit back and watch a MK1 KP61 chase down a GTR!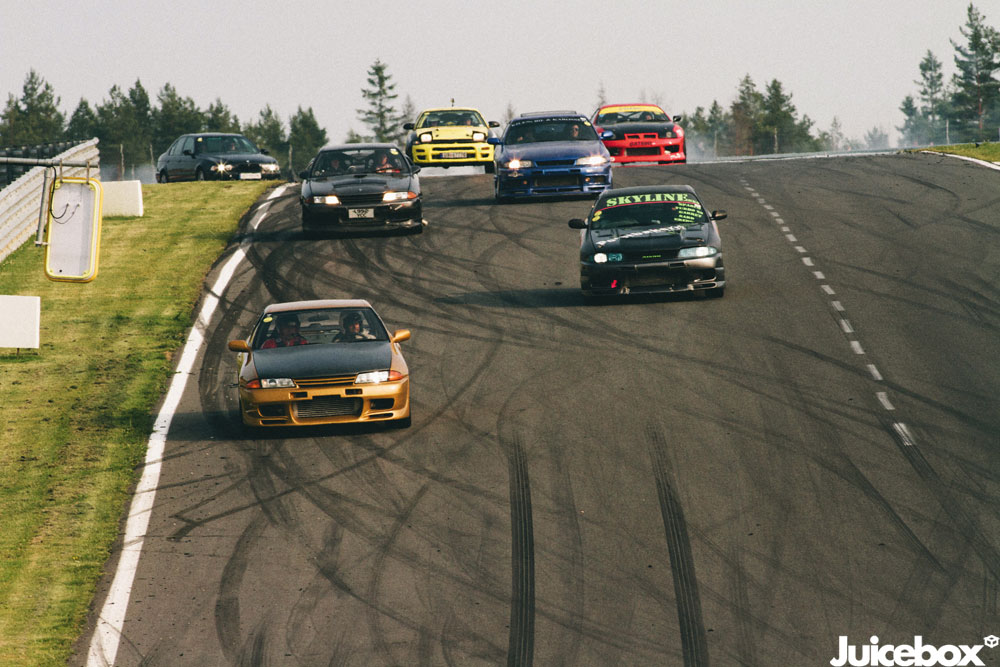 This was one of the most unforgettable sights of the weekend, this group of angry monsters screaming over the hill.
The nonsense of Forza in real life, the countless hours many of you like me have built anything that had an FR layout and drove the stones out of it. This Camaro was like watching a game in real life, melting tires off of a muscle car up against the collection of Japanese and other modern cars takes guts. Kudos to this owner who probably didn't give a shit!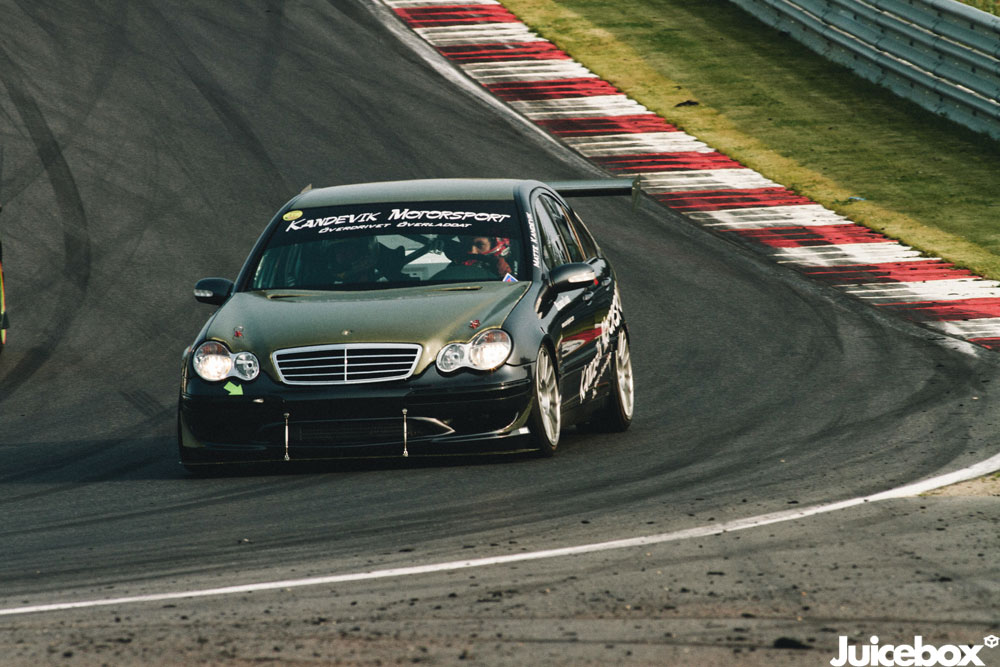 From muscle to DTM, I don't know if there is many other places on the planet where you can see such a mixed bag dancing like this on a race track.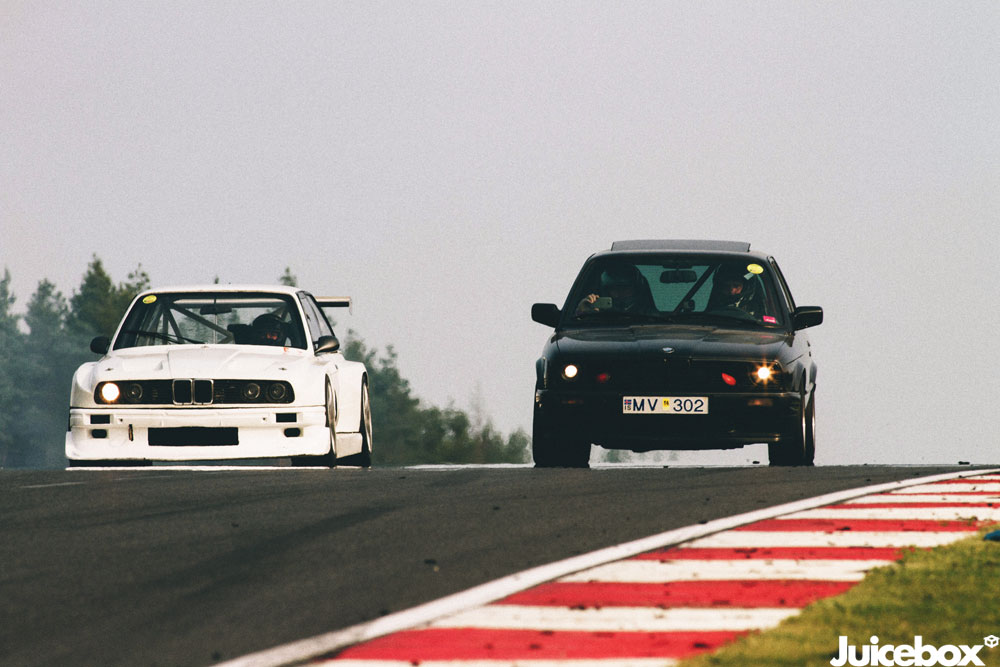 The E30 on the right had one of the nicest notes I have ever heard in my life, I really wish I got a video of it.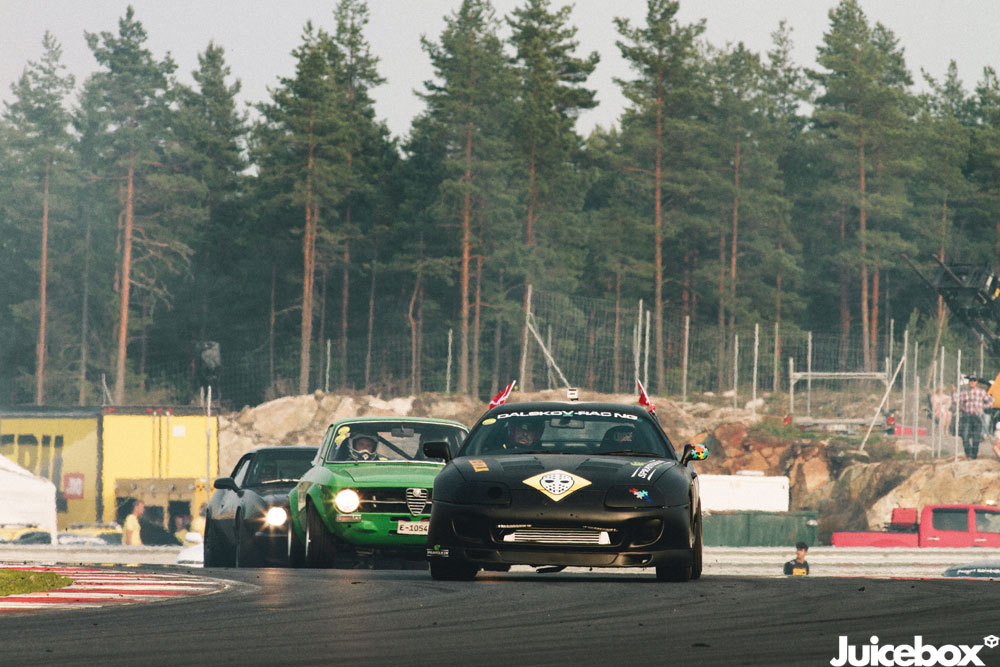 Although you can't tell from the picture these guys were going pretty hard, what a serious lucky dip of cars!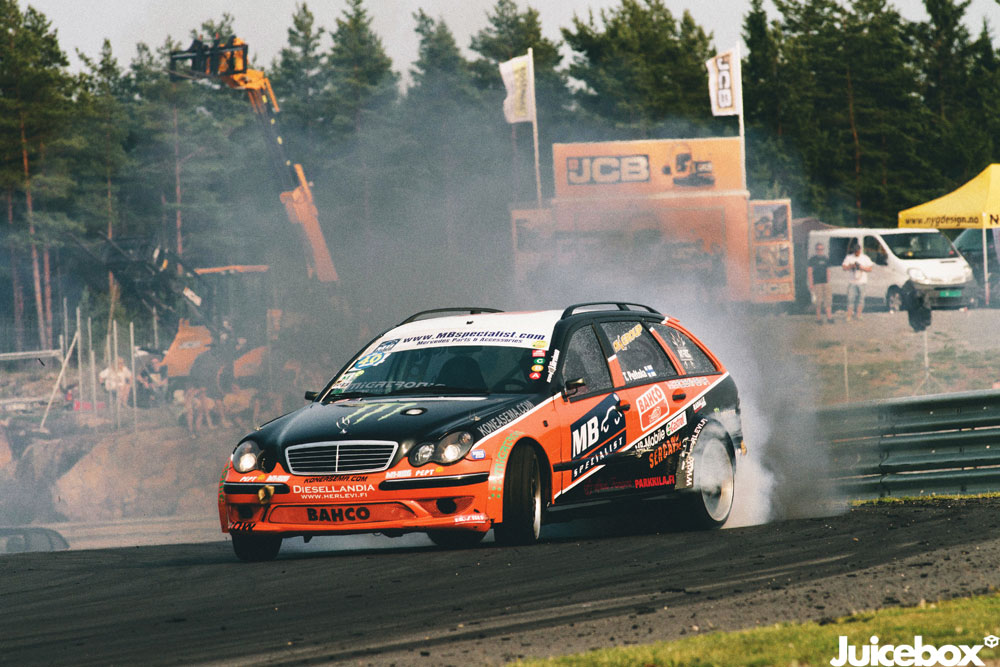 I was looking forward to seeing this! It was pretty much the definition of a smoke machine.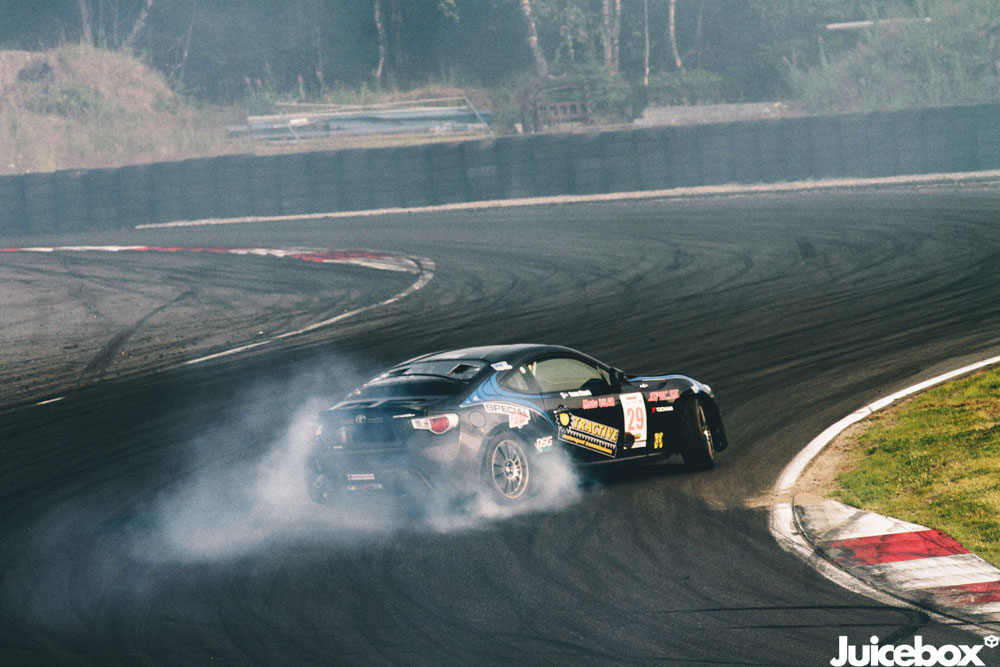 Back in Ireland it was a sight just to see a GT86 in public, after a few hours in Norway it was like watching an s14 out on track, they had been made into every type of drift /track car imaginable.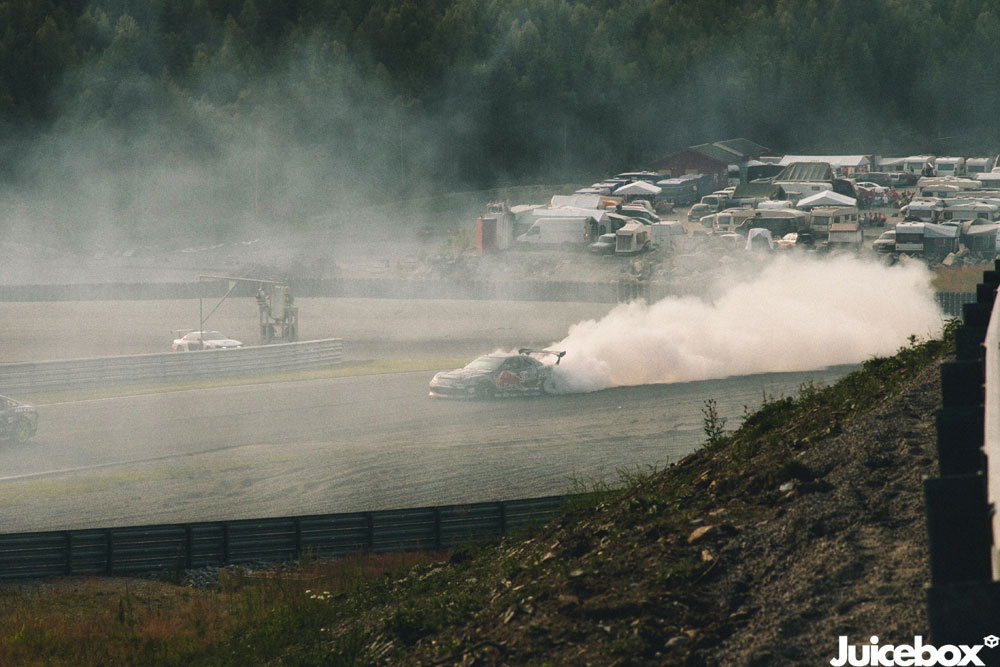 One sound which stood out from the rest was Mad mikes distinctive triple rotary RX8, this car was a proper sight to behold.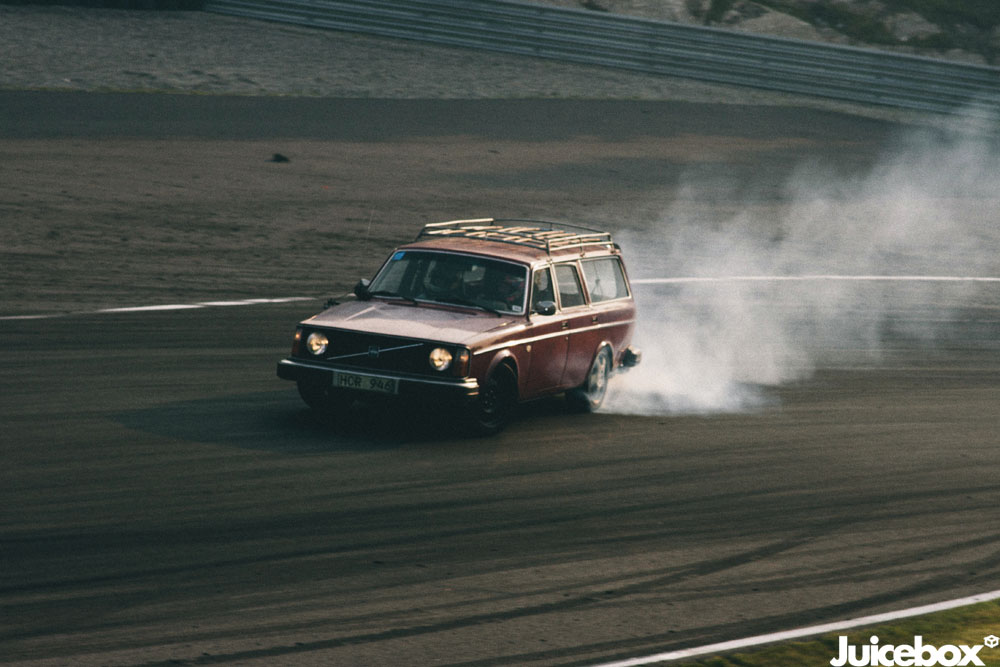 But just when you are being wowed by one thing, something completely opposite can have the same effect. Not long after mad Mike melted his way up the hill this Volvo came around doing its thing at a comical speed creating the same amount of laughter!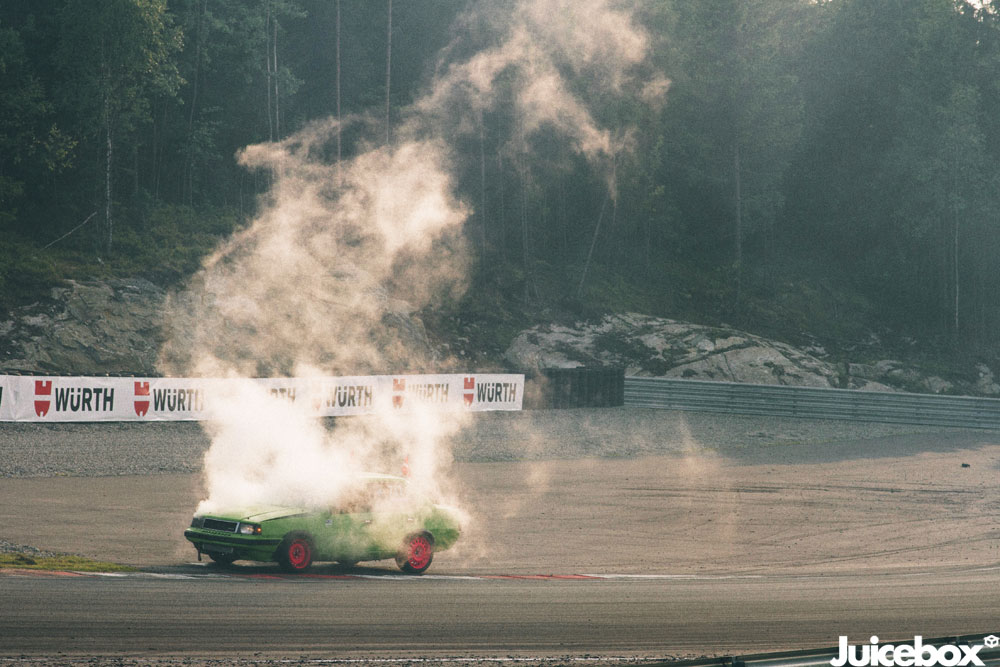 There was a fair share of highly powered Volvo machines out on track being pushed to their limits.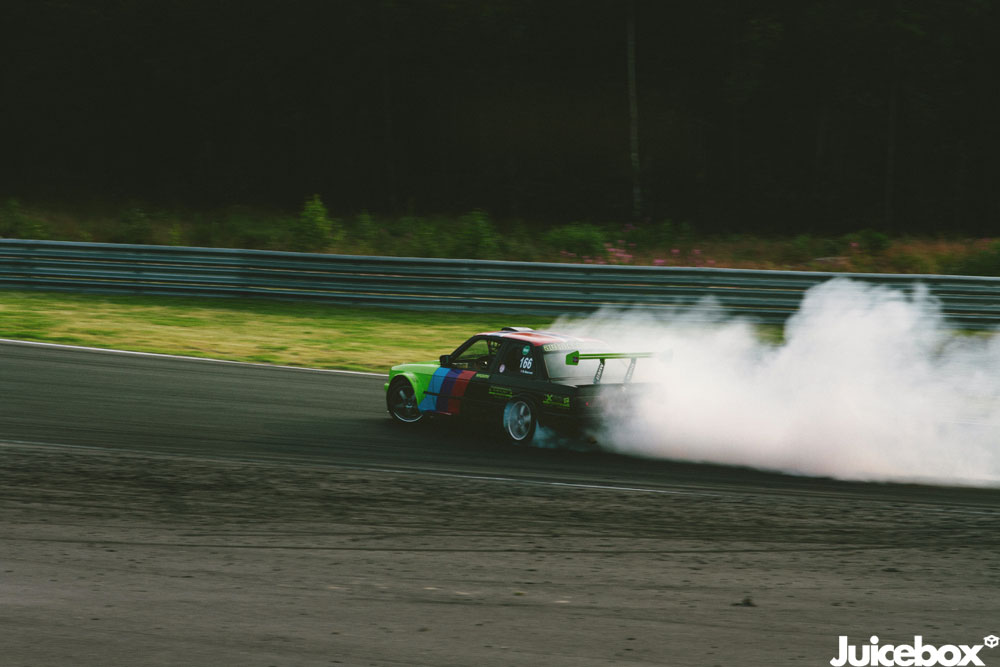 Also it wouldn't be Europe without an array of BMW drift machines doing the same thing as the Volvos.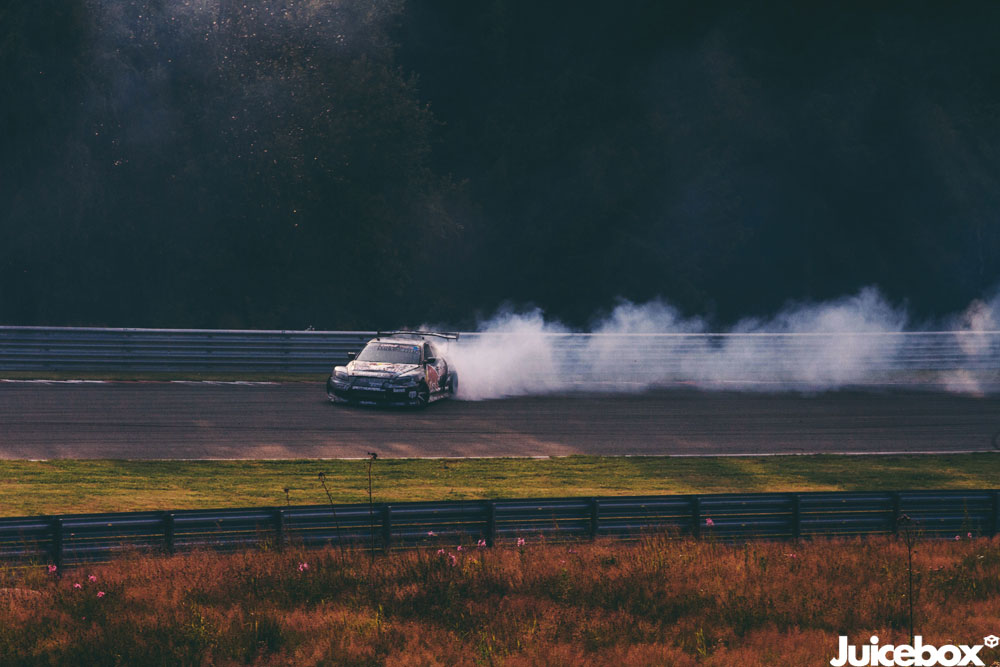 The RX8 was seriously enjoyable on both the eyes and ears! Ruskodgen is pretty serious on noise complaints and after a silencer was fitted to Mike's car it resulted in engine failure so this was one of the last times the car was out on track.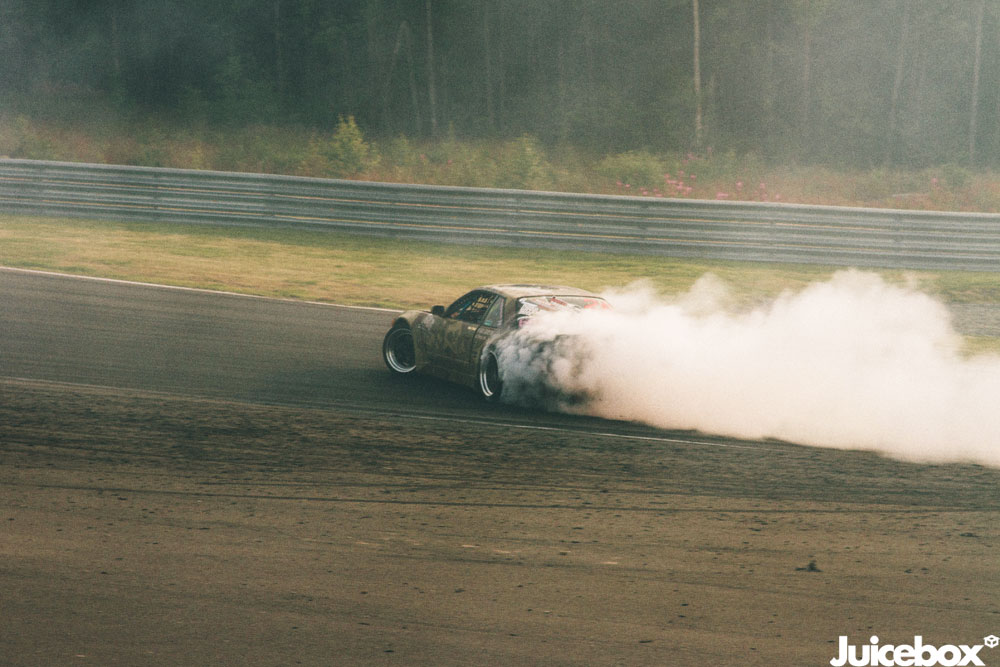 Just one more of the PS13, in both the looks department and skill department everything about this sight was hitting the spot.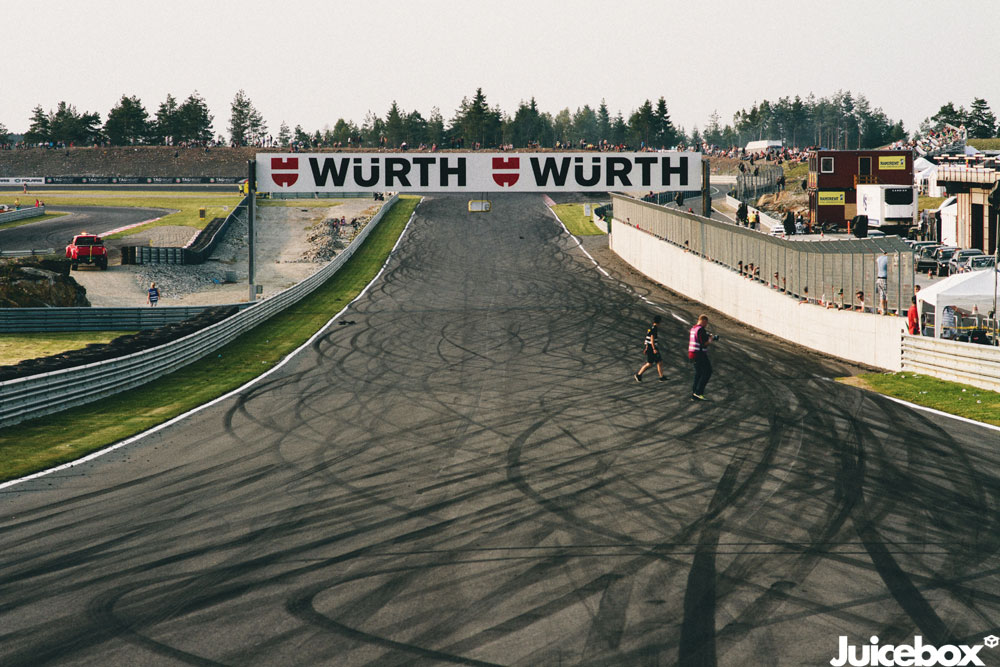 There was so much more that happened on the first day, so much in fact it was hard to take in. Just check out these marks on the straight as words of a page to let your imagination flow. I'm sure most of you by now have seen Frederic's over take or Kenny Moens insane entries along with many others, if not id highly recommend it. I hope you are enjoying the over the top amount of pictures in this write up with many more to follow over the coming days!
Comments
comments
Powered by Facebook Comments