Garage Life: The send off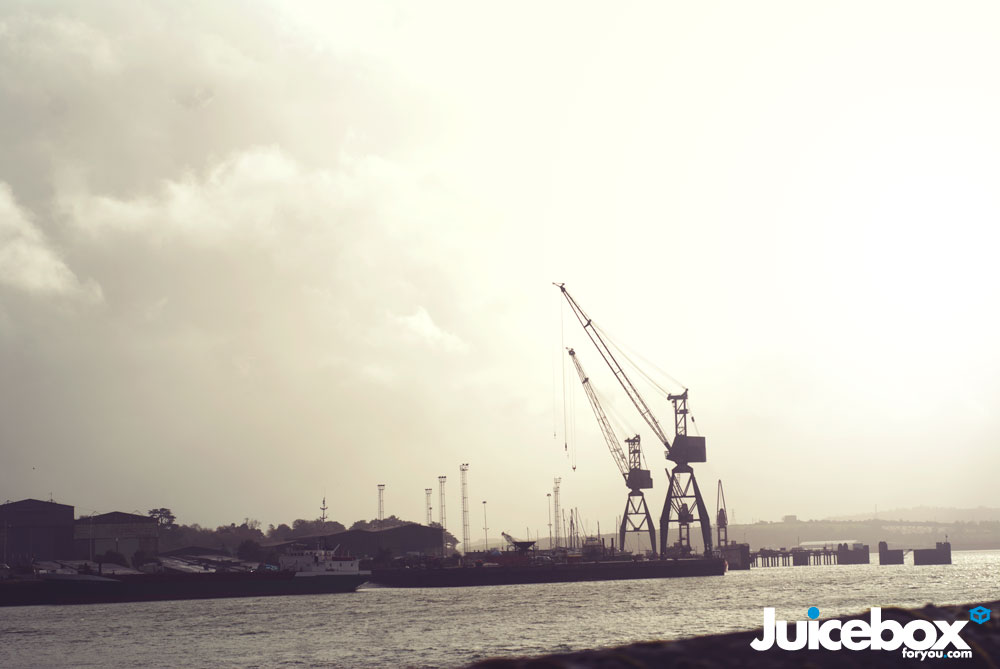 It's no secret that Irelands economy is down the tube, day in day out we hear a new story of something bad, someone losing a job someone forced to sell a car. The truth is, the "glory days" of what will be remembered as that chapter in the Irish car world where the port of Dublin was flooded with a car culture from the other side of the planet. All these "JDM" cars started pouring onto Irish soil, snatched up from the auctions in Japan and shipped the emerald isle. This happened for a good solid 8 years, there had always been the odd few Japanese cars which made it over before, but the major car rush which was witnessed by everyone was truly something special. Ireland immersed itself in the culture, rims, bodykits, seats, drifting, all these goodies which suddenly ended up being everywhere, suddenly Japanese cars were everywhere, it's the biggest part of the car world in Ireland and has been since they started coming across the seas in the masses back at the turn of the millennium.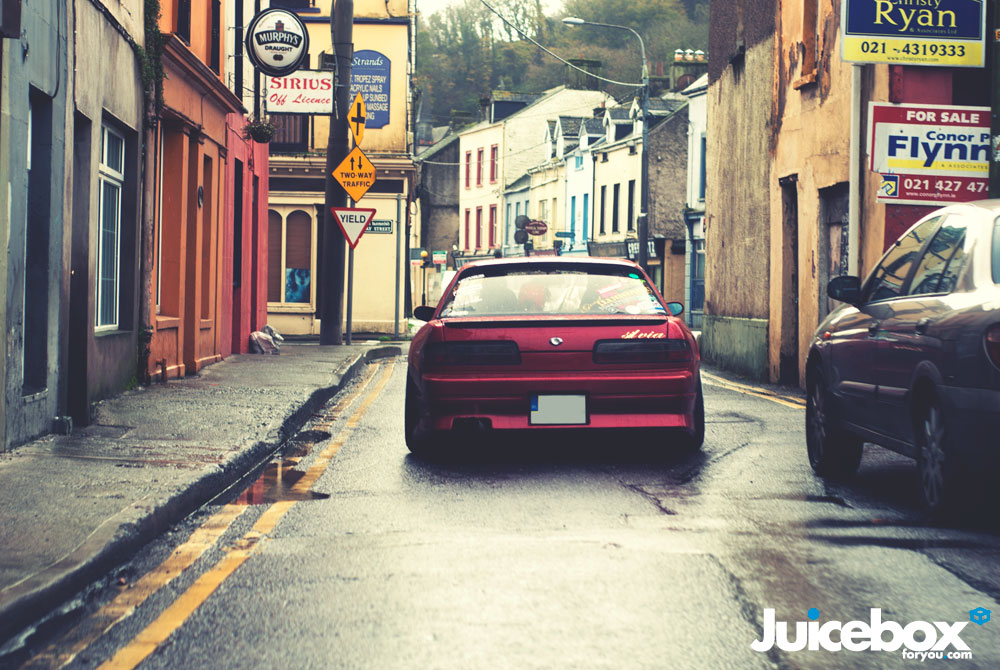 Many people took advantage of this, so many people in the country could name off a list of cars they have owned which would anger any fan in most parts of the world, from Integra type R's to skylines, to "the ultimate Hachiroku's. Growing up in this environment was too good to be true, the cars that would be on the internet were now part of Ireland. Down the end of my hill was the very first car we featured on Juicebox, a pearl s15 which oozed of goodies, at the other end of the street one could see probably one of the nicest sileightys ever imported into Ireland, the first ever and possibly one of the nicest chaser's, a JZX90 owned by Davy Pickard. It was one of the first ever to be brought into the country, it was only at the bottom of my hill every day coming home from college, not so sure back then what a Chaser even was, one of the most influential cars that made me realise just how much I loved this "Japanese" styling. It made me sad to think that this would be the last time Dayo's s13 would ever roll down a dodgy Irish back road, with wet mossy little houses as the backdrop. The car unfortunately was going to leave the country the same way it entered.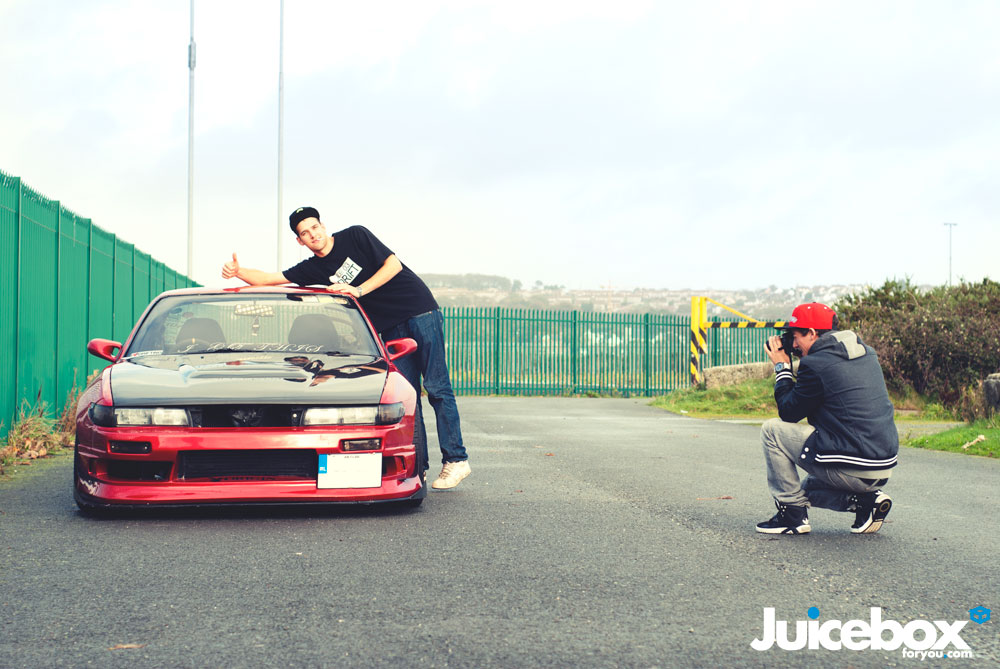 The celtic tiger has fallen, and the country doesn't have the great abundance of money it once had. Most people I knew that were into cars were part of the building industry, and that too has taken a serious blow. With no Jobs and no money, car prices have fallen, the days of paying 11 grand for a DC2 or 13 for a Kouki Levin are over. We know this but many find it hard to admit to, the car scene remains strong but has suffered severally with cars being broke left right and center to make ends meet, because at the end of the day family and surviving always have to come first. Cars are temporary, the rust the break the fall apart eventually and that reality. The two guys in the picture are Gino and Clement. Unfortunately for them they never had a chance to experience a rush of Japanese cars into their country due to import restrictions in France. The country has very strict laws against modifications which also means that finding a Japanese car is few and far between. As we sat and got some dinner they told stories of how a 1990 N/A FC3 RX7 could easily fetch up to 10 thousand euros stock back in France. There isn't really such thing as a done deal filled with Integra's and ps13's and Evos over there.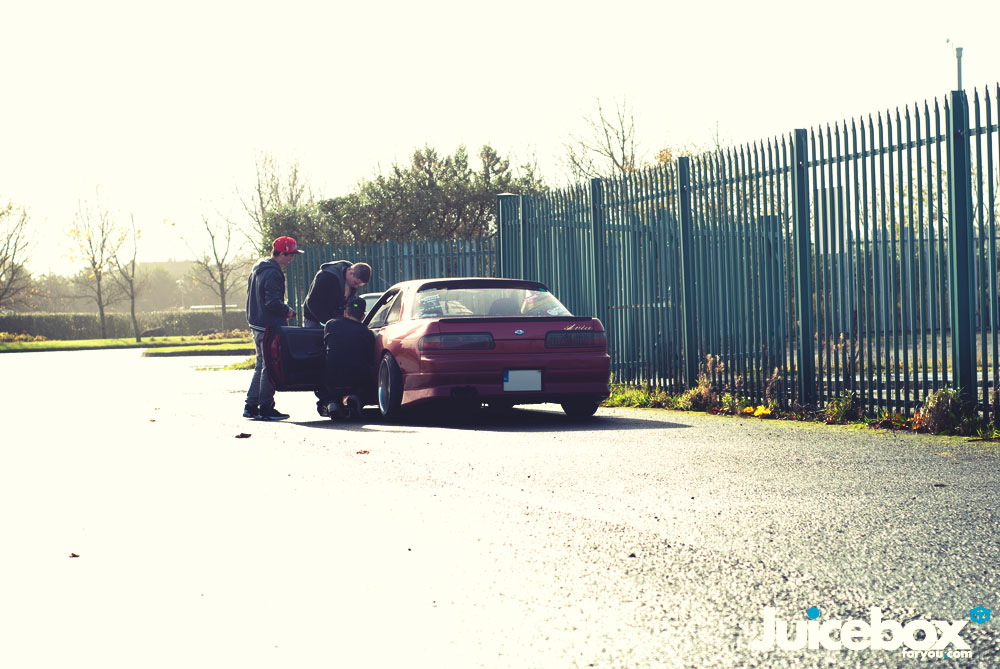 At first when I found out that the s13 was going the france I was pretty pissed off. We have heard this story of cars leaving the country more regularly over the last six months. Some of the best cars Ireland had to offer are now gone. Steve's black four door R34, or that pink 180sx on Enkei RPF01's that Wez from WKD brought in a few years back, there is so much more. People are selling cars here at an alarmingly cheap rate because there is no money any more, the good times have unfortunately ended for many and enthusiasts in other countries are finally starting to see this and take advantage of our crippled economy. The cars are being sold and many young people have packed their bags for the new lands of opportunity like Australia and Canada. I was annoyed, but I took a step back and realised that these cars probably had the same type of story in Japan, there is much mystery to much of the cars that have come here over the years. We might never know the love that was given to such cars or the timeless hours poured into that Skyline you might have owned.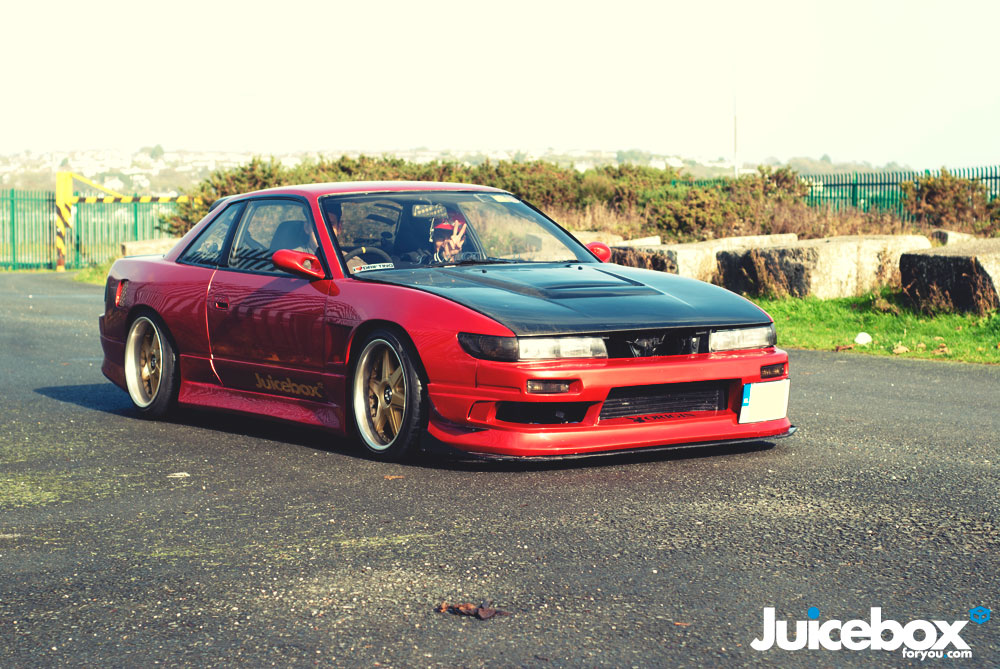 The cars that we have access to now will be gone someday, either because of rust, crashes or possibly foreign interest, when I met Clement and Gino I suddenly realised they were just like us, the same love and passion but had a much harder time when it came to their passion. Clement's dream was to own a PS13 but in France this is an almost impossible dream, that was until he realised he could pick up a fully modified one in Ireland for just over 7 Grand. To a person in Ireland at the current economic climate this would be considered too expensive but to Clement this was a cheap dream come true. Ill never forget his reaction when he saw the car for the first time walking off the Ferry, he was like a child at Christmas. The car was leaving and that was sad but it would go on to be loved somewhere else in the world, just like it did when belonged to Japan.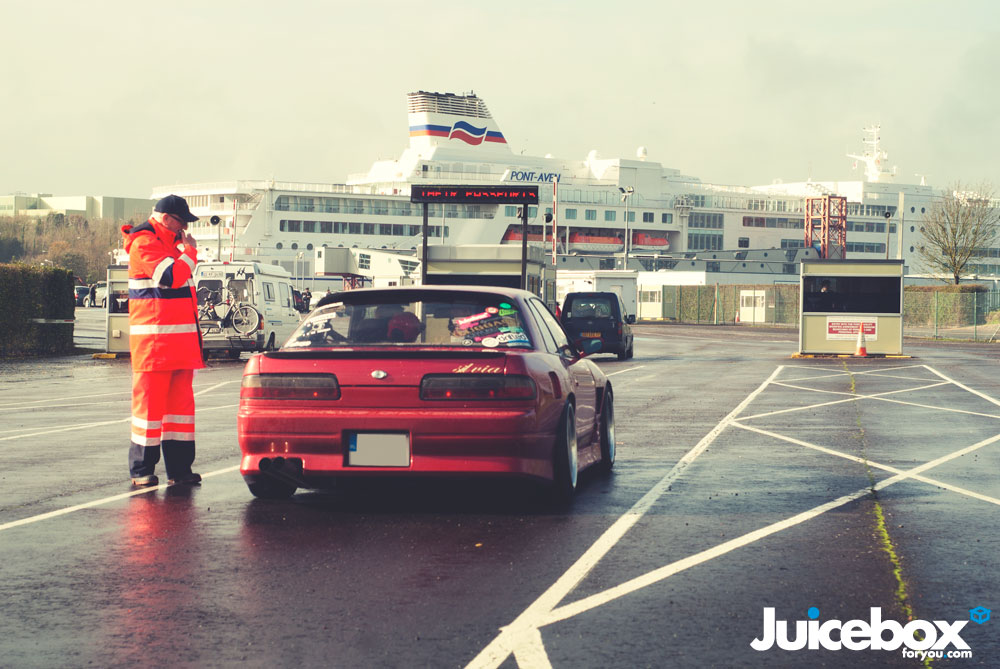 Sadly the abundance of Japanese cars in Ireland is slowly getting smaller, someday there wont be that many white Integras driving around or the vast abundance of other Japanese cars you see in car parks or on the mnotorway or driving around town. Who knows what way things will work out in Ireland, there is no denying what is going right now with Japanese cars, it angers many people because they dont have the money to enjoy things and its paradise for others from other countries.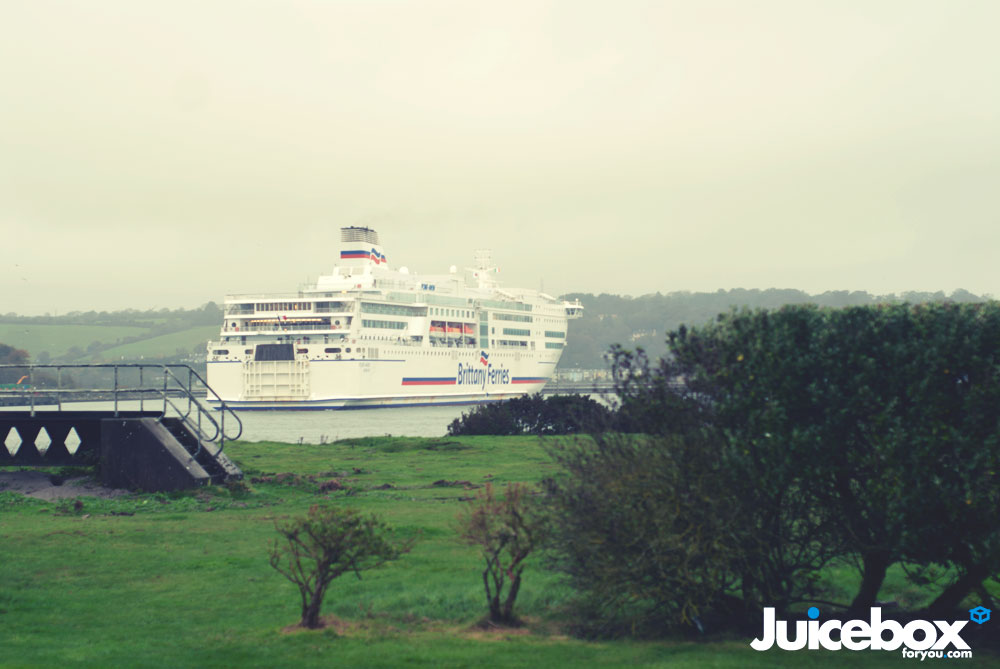 I made two new friends when I met Gino and Clement. Clement came with the money sellotaped to his body, it was like something out of a drug film and even though the car was leaving the country I was happy to see it go to someone who will truly appreciate it, this gave a whole new light on cars leaving the country. Clement said there is only one other s13 he knows of in his area and when he gets back people will freak out when they see the car much like the way people freaked out back in the day when the first batch of Silvias and Integras or AE86's that rolled off the boats in Dublin port. Most cars that really came to Ireland were only temporary whether we liked it or not, I'm sure many more will be shipped to other parts of Europe to be loved just as much as they were here. Many like myself have grown very attatched to the abundance of Japanese cars we have at our disposal but we have to remember they came from another place also, another scene somewhere in Japan. We can only hope that not everything vanishes over the next few years, from all the cars being broken and scrapped to others crashing or using them for spares or leaving the country we can only hope it doesn't get too bad otherwise it will go back to the 90's!
Comments
comments
Powered by Facebook Comments